Conan the Barbarian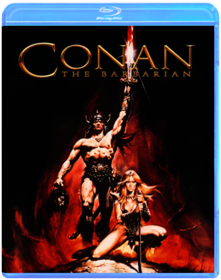 John Milius
Following his parents' savage murder, young Conan (Arnold Schwarzenegger) is captured by the cold-blooded Thulsa Doom (James Earl Jones) and spends the next fifteen years in agony, first chained to the Wheel of Pain and then enslaved as a Pit Fighter. Rather than allowing this brutal fate to conquer him, Conan builds an incomparable body and an indomitable spirit—both of which he needs when he suddenly finds himself a free man. Aided by his companions Subotai the Mongol (Gerry Lopez) and Valeria, Queen of Thieves (Sandahl Bergman), Conan sets out to solve the "riddle of steel," seize ultimate power and, finally, take revenge on the warlord who killed his family.
Scarface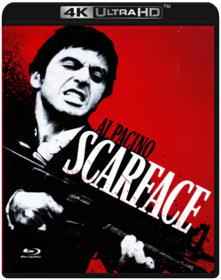 Brian De Palma
Starring Academy Award winner Al Pacino (The Godfather) in an unforgettable performance as one of the most ruthless gangsters ever depicted on film and co-starring Academy Award nominee Michelle Pfeiffer (The Fabulous Baker Boys), Scarface is the rags-to-riches story of Cuban immigrant Tony "Scarface" Montana, who finds wealth, power and passion beyond his wildest dreams...at a price he never imagined. From acclaimed director Brian De Palma (Carlito's Way) and Oscar-winning writer Oliver Stone (Born on the Fourth of July), this action-packed Blu-ray features an all-new eye-popping remastered picture, explosive 7.1 audio track and never-before-seen bonus features. One of the most influential gangster epics of all time, the Scarface Limited Edition Blu-ray also includes collectible SteelBook packaging, a digital copy of the film, a DVD of the 1932 version of Scarface plus 10 original art cards for a limited time only.
Platoon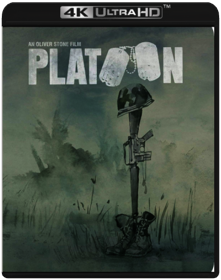 Oliver Stone
Winner* of 4 Academy Awards®, including Best Picture, and based on the first-hand experience of Oscar®-winning director Oliver Stone, Platoon is powerful, intense and starkly brutal. "Harrowingly realistic and completely convincing" (Leonard Maltin), it is "a dark, unforgettable memorial" (The Washington Post) to every soldier whose innocence was lost in the war-torn jungles of Vietnam. Chris Taylor (Charlie Sheen) is a young, naive American who, upon his arrival in Vietnam, quickly discovers that he must do battle not only with the Viet Cong, but also with the gnawing fear, physical exhaustion and intense anger growing within him. While his two commanding officers (Oscar®-nominated Tom Berenger and Willem Dafoe) draw a fine line between the war they wage against the enemy and the one they fight with each other, the conflict, chaos and hatred permeate Taylor, suffocating his realities and numbing his feelings to man's highest value life.
Salvador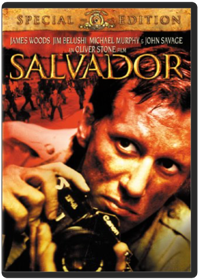 Oliver Stone
James Woods gives his "fullest, most humane, most emotional performance"(New York Magazine) to date in this "gritty, harrowing and bold thriller"(Gannett Newspapers). It's 1980. Young men, women and children are being brutally killed in a bloody civil war in El Salvador. It'sa horrific setting...but a perfect one for Richard Boyle, a sleazy war photojournalist whose careerneeds a jumpstart. Armed with his camera, Boyle joins the front lines in an attempt to capture atrocious-but-valuable images of pain and horror. But with each picture he takes, he catches a tragic side of humanity that ignites his long-buried compassion. And he unexpectedly discovers something thatwill change him forever: his soul. *1986 Actor (James Woods); Original Screenplay
Wall Street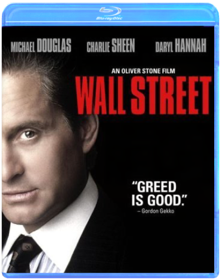 Oliver Stone
A TEAM OF COMMANDOS, ON A MISSION IN A CENTRAL AMERICAN JUNGLE, FIND THEMSELVES HUNTED BY AN EXTRA-TERRESTRIAL WARRIOR.
Talk Radio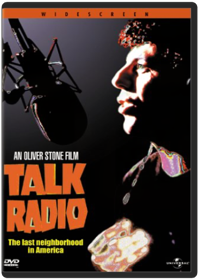 Oliver Stone
Academy Award-winning writer/director Oliver Stone brings shock radio to the screen in this relentlessly fast-paced suspense thriller. Dallas talk radio host Barry Champlain (Eric Bogosian) discovers one weekend that his skills in pushing people's buttons have won him a chance for national syndication. But instead of celebrating, he subjects his ex-wife (Ellen Greene) and co-workers to a darkly comic marathon bout of compulsive risk-taking with his unstable radio audience. Barry and his "fans" - the lonely, the angry and the dangerous - know that talk is not cheap, and words can kill.
Born on the Fourth of July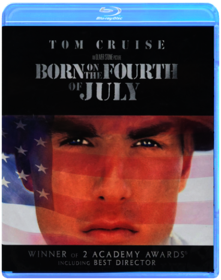 David Brenner, Joe Hutshing, Oliver Stone
Tom Cruise delivers a riveting and unforgettable portrayal of Vietnam veteran Ron Kovic in Oliver Stone's Academy Award-winning masterpiece Born on the Fourth of July. Based on a true story, the acclaimed film follows Kovic from a zealous teen who eagerly volunteered for the Vietnam War, to an embittered veteran paralyzed from the mid-chest down. Deeply in love with his country, Kovic returned to an environment vastly different from the one he left, and struggled before emerging as a brave new voice for the disenchanted.
The Doors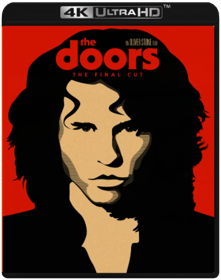 Oliver Stone
UCLA film student Jim Morrison finds a girlfriend, forms a band and turns tragic 1960s rock star.
JFK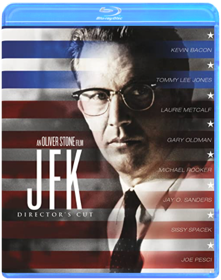 Oliver Stone
Jfk (Special Edition Director's
Natural Born Killers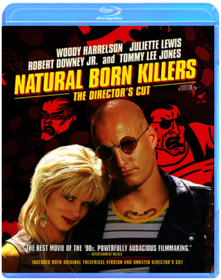 Oliver Stone
Nixon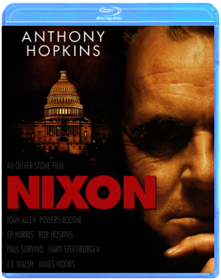 Oliver Stone
Anthony Hopkins electrifies the screen in NIXON — the acclaimed hit from controversial director Oliver Stone. Nominated for 4 Academy Awards(R), NIXON takes a riveting look at a complex man whose chance of greatness was ultimately destroyed by his passion for power — when his involvement in conspiracy jeopardized the nation's security and the presidency of the United States! With a phenomenal all-star cast, featuring Ed Harris, James Woods, and Joan Allen, NIXON is powerful motion picture entertainment you won't want to miss! Also included: exclusive never-before-seen footage, plus an Oliver Stone interview!
U Turn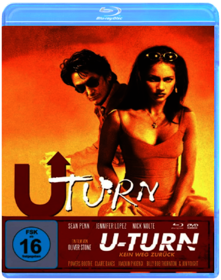 Oliver Stone
He's a small-time gambler with a backpack full of cash, an overdue debt in Vegas and a broken radiator hose. She's a hot-and-cold vixen caught in the grips of a twisted relationship with her powerfulhusband. Both of them just want to get out of town. And after you meet the citizens of Superior, Arizona, you'll understand why.
Any Given Sunday
Oliver Stone
Any Given Sunday Directors Cut (Blu-ray)
Alexander Revisited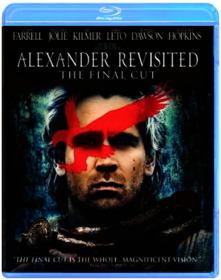 Oliver Stone
Alexander Revisited: (Unrated) Final Cut, The (Dbl BD)