Häxan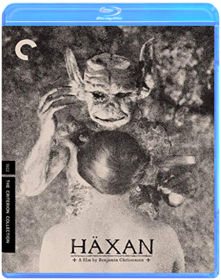 Benjamin Christensen
Nosferatu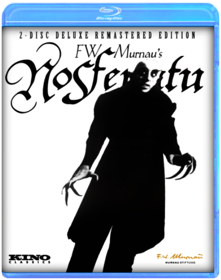 F. W. Murnau
An unauthorized adaptation of Bram Stoker's Dracula, Nosferatu is the quintessential silent vampire film, crafted by legendary German director F. W. Murnau (Sunrise, Faust, The Last Laugh). Rather than depicting Dracula as a shape-shifting monster or debonair gentleman, Murnau's Graf Orlok (as portrayed by Max Schreck) is a nightmarish, spidery creature of bulbous head and taloned claws — perhaps the most genuinely disturbing incarnation of vampirism yet envisioned. Nosferatu was an atypical expressionist film in that much of it was shot on location. While directors such as Lang and Lubitsch built vast forests and entire towns within the studio, Nosferatu's landscapes, villages and castle were actual locations in the Carpathian Mountains. Murnau was thus able to infuse the story with the subtle tones of nature: both pure and fresh as well as twisted and sinister. Remastered in high definition for the first time and making its Blu-ray debut exclusively from Kino Classics.

BONUS FEATURES: Two-disc set features two versions of the film, the original German Intertitles (with optional English subtitles) or English Intertitles, Han s Erdmann s original 1922 score in 5.1 Surround or 2.0 Stereo, The Language of Shadows a 52 minute documentary chronicling the early career of F.W. Murnau, a series of clips and highlights from other F.W. Murnau films, Photo Gallery
Dziga Vertov Collection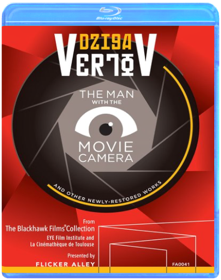 Dziga Vertov
"I am an eye. A mechanical eye. I am the machine that reveals the world to you as only the machine can see it. - Dziga Vertov ("Kino-Eye")These words, written in 1923 (only a year after Robert Flaherty's Nanook of the North was released) reflect the Soviet pioneer's developing approach to cinema as an art form that shuns traditional or Western narrative in favor of images from real life. They lay the foundation for what would become the crux of Vertov's revolutionary, anti-bourgeois aesthetic wherein the camera is an extension of the human eye, capturing "the chaos of visual phenomena filling the universe." Over the next decade-and-a-half, Vertov would devote his life to the construction and organization of these raw images, his apotheosis being the landmark 1929 film The Man with the Movie Camera. In it, he comes closest to realizing his theory of 'Kino-Eye,' creating a new, more ambitious and more significant picture than what the eye initially perceives. Now - thanks to the extraordinary restoration efforts of Lobster Films, Blackhawk Films® Collection, EYE Film Institute, Cinémathèque de Toulouse, and the Centre National de la Cinématographie - Flicker Alley is able to present the four films featured on Dziga Vertov: The Man with the Movie Camera and Other Newly Restored Works in a brand-new, Blu-ray edition.
The Lodger: A Story of the London Fog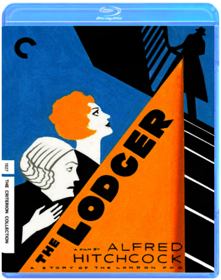 Alfred Hitchcock
With his third feature film, The Lodger: A Story of the London Fog, Alfred Hitchcock took a major step toward greatness and made what he would come to consider his true directorial debut. This haunting silent thriller tells the tale of a mysterious young man (matinee idol Ivor Novello) who takes up residence at a London boardinghouse, just as a killer who preys on blonde women, known as the Avenger, descends upon the city. The film is animated by the palpable energy of a young stylist at play, decisively establishing the director s formal and thematic obsessions. In this edition, The Lodger is accompanied by Downhill, another 1927 silent exploration of Hitchcock s wrong man trope, also headlined by Novello making for a double feature that reveals the great master of the macabre as he was just coming into his own.

BLU-RAY SPECIAL EDITION FEATURES
-2K digital restoration, with a new score by composer Neil Brand, performed by the Orchestra of Saint Paul s
-Downhill, director Alfred Hitchcock s 1927 feature film starring Ivor Novello, in a 2K digital restoration with a new piano score by Brand
-New interview with film scholar William Rothman on Hitchcock s visual signatures
-New video essay by art historian Steven Jacobs about Hitchcock s use of architecture
-Excerpts from audio interviews with Hitchcock by filmmakers François Truffaut (1962) and Peter Bogdanovich (1963)
-Radio adaptation of The Lodger from 1940, directed by Hitchcock
-New interview with Brand on composing for silent film
-PLUS: Essays on The Lodger and Downhill by critic Philip Kemp
Metropolis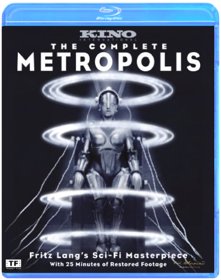 Fritz Lang
The Passion of Joan of Arc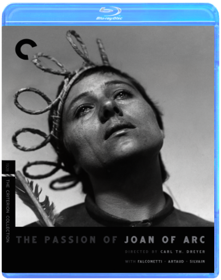 Carl Dreyer
Spiritual rapture and institutional hypocrisy come to stark, vivid life in one of the most transcendent masterpieces of the silent era. Chronicling the trial of Joan of Arc in the days leading up to her execution, Danish master Carl Theodor Dreyer depicts her torment with startling immediacy, employing an array of techniques including expressionistic lighting, interconnected sets, and painfully intimate close-ups to immerse viewers in her subjective experience. Anchoring Dreyer's audacious formal experimentation is a legendary performance by Renée Falconetti, whose haunted face channels both the agony and the ecstasy of martyrdom.

TWO-DVD SPECIAL EDITION FEATURES
- New high-definition digital restoration of the film by Gaumont, presented at 24 frames per second
- Alternate presentation of the film at 20 frames per second with original Danish intertitles
- Three scores: Richard Einhorn's VOICES OF LIGHT, a choral and orchestral work performed by vocal group Anonymous 4, soloist Susan Narucki, and the Netherlands Radio Philharmonic and Choir; another by Goldfrapp's Will Gregory and Portishead's Adrian Utley; and the third composed and performed by pianist Mie Yanashita
- Audio commentary from 1999 by film scholar Casper Tybjerg
- New interview with Einhorn
- New conversation between Gregory and Utley
- New video essay by Tybjerg exploring the debate over the film's frame rate
- Interview from 1995 with actor Renée Falconetti's daughter and biographer, Hélène Falconetti
- Version history
- Production design archive
- New English subtitle translation
- PLUS: An essay by critic Mark Le Fanu, a 1929 director's statement by Carl Theodor Dreyer, and the full libretto for VOICES OF LIGHT
Diary of a Lost Girl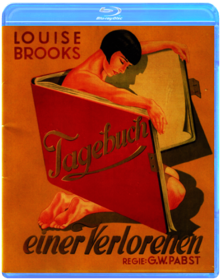 Georg Wilhelm Pabst
The second and final collaboration of actress Louise Brooks and director G.W. Pabst (Pandora's Box), DIARY OF A LOST GIRL is a provocative adaptation of Margarethe Böhme's notorious novel, in which the naive daughter of a middle class pharmacist is seduced by her father's assistant, only to be disowned and sent to a repressive home for wayward girls. She escapes, searches for her child, and ends up in a high-class brothel, only to turn the tables on the society which had abused her. It's another tour-de-force performance by Brooks, whom silent film historian Kevin Brownlow calls an actress of brilliance, a luminescent personality and a beauty unparalleled in screen history.

Special Features: Mastered in HD from archival 35mm elements, and digitally restored, Audio commentary by Thomas Gladysz, Director, Louise Brooks Society, Windy Riley Goes Hollywood (1930, 18 Min., featuring Louise Brooks)
Pandora's Box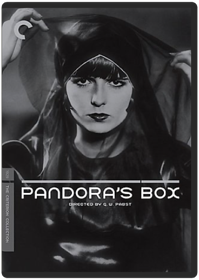 Georg Wilhelm Pabst
One of the masters of early German cinema, G. W. Pabst had an innate talent for discovering actresses (including Greta Garbo). And perhaps none of his female stars shone brighter than Kansas native and onetime Ziegfeld girl Louise Brooks, whose legendary persona was defined by Pabst's lurid, controversial melodrama Pandora's Box. Sensationally modern, the film follows the downward spiral of the fiery, brash, yet innocent showgirl Lulu, whose sexual vivacity has a devastating effect on everyone she comes in contact with. Daring and stylish, Pandora's Box is one of silent cinema's great masterworks and a testament to Brooks's dazzling individuality.
The Complete Jean Vigo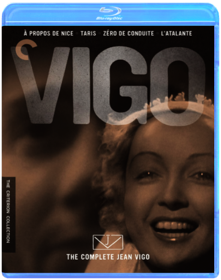 Jean Vigo
Even among cinema's greatest legends, Jean Vigo stands alone. The son of a notorious anarchist, Vigo had a brief but brilliant career making poetic, lightly surrealist films before his life was cut tragically short by tuberculosis at age twenty-nine. Like the daring early works of his contemporaries Jean Cocteau and Luis Buñuel, Vigo's films refused to play by the rules. This set includes all of Vigo's titles: À propos de Nice, an absurdist, rhythmic slice of life from the bustling coastal city of the title; Taris, an inventive short portrait of a swimming champion; Zéro de conduite, a radical, delightful tale of boarding-school rebellion that has influenced countless filmmakers; and, of course, L'Atalante, widely regarded as one of cinema's finest achievements, about newlyweds beginning their life together on a canal barge. These are the endlessly witty, visually adventurous works of a pivotal film artist.

À propos de Nice, 1930, 23 min, B&W, Silent, 1.33:1

Taris, 1931, 9 min, B&W, Mono, In French with English subtitles, 1.19:1

Zéro de conduite, 1933, 44 min, B&W, Mono, In French with English subtitles

L'Atalante, 1934, 85 min, B&W, Mono, In French with English subtitles, 1.33:1
The 3 Penny Opera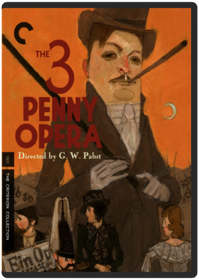 Georg Wilhelm Pabst
M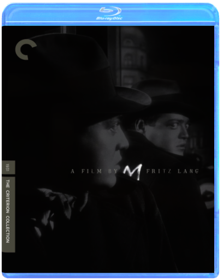 Fritz Lang
The Man Who Knew Too Much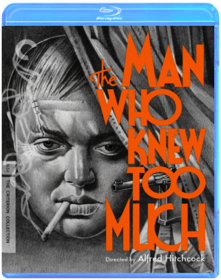 Alfred Hitchcock
An ordinary British couple vacationing in Switzerland suddenly find themselves embroiled in a case of international intrigue when their daughter is kidnapped by spies plotting a political assassination. This fleet and gripping early thriller from the Master of Suspense, Alfred Hitchcock, was the first film the director made after signing to the Gaumont-British Picture Corporation. Besides affirming Hitchcock's brilliance, it gave the brilliant Peter Lorre (M) his first English-speaking role, as a slithery villain. With its tension and gallows humor, it's pure Hitchcock, and it set the tone for films like The 39 Steps and The Lady Vanishes.
The 39 Steps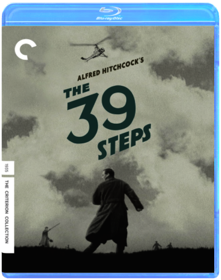 Alfred Hitchcock
The 39 Steps is a heart-racing spy story by Alfred Hitchcock (Psycho), following Richard Hannay (Oscar winner Robert Donat of Goodbye, Mr. Chips), who stumbles into a conspiracy that thrusts him into a hectic chase across the Scottish moors—a chase in which he is both the pursuer and the pursued—as well as into an expected romance with the cool Pamela (Madeline Carroll). Adapted from a novel by John Buchan, this classic wrong-man thriller from the Master of Suspense anticipates the director's most famous works (especially North by Northwest), and remains one of his cleverest and most entertaining films.
A Day in the Country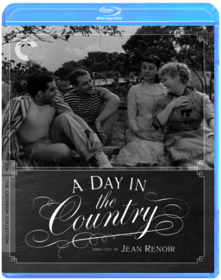 Jean Renoir
This bittersweet work from Jean Renoir (The Rules of the Game), based on a story by Guy de Maupassant, is a tenderly comic idyll about a city family's picnic in the French countryside and the romancing of the mother and grown daughter by two local men. Conceived as part of a larger project that was never completed, shot in 1936, and released ten years later, the warmly humanist vignette A Day in the Country ranks among Renoir's most lyrical films, with a love for nature imbuing its every beautiful frame.
Grand Illusion
Jean Renoir
One of the very first prison escape movies, Grand Illusion is hailed as one of the greatest films ever made. Jean Renoir's antiwar masterpiece stars Jean Gabin and Pierre Fresnay, as French soldiers held in a World War I German prison camp, and Erich von Stroheim as the unforgettable Captain von Rauffenstein. Following a smash theatrical re-release, Criterion is proud to present Grand Illusion in a new special edition, with a beautifully restored digital transfer.
Pépé le Moko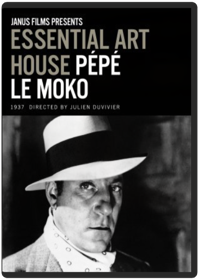 Julien Duvivier
The notorious Pepe le Moko (Jean Gabin, in a truly iconic performance) is a wanted man: women long for him, rivals hope to destroy him, and the law is breathing down his neck at every turn. On the lam in the labyrinthine Casbah of Algiers, Pepe is safe from the clutches of the police—until a Parisian playgirl compels him to risk his life and leave its confines once and for all. Once of the most influential films of the 20th century and a landmark of French poetic realism.
Alexander Nevsky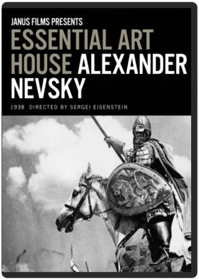 Sergei Eisenstein, Dmitri Vasilyev
Sergei Eisenstein, long regarded as a pioneer of film art, changed cinematic strategies halfway through his career. Upon returning from Hollywood and Mexico in the late 1930s, he left behind the densely edited style of celebrated silents like Battleship Potemkin and October, turning instead to historical sources, contradictory audiovisuals, and theatrical sets for his grandiose yet subversive sound-era work. This trio of rousing action epics reveals a deeply unsettling portrait of the Soviet Union under Stalin, and provided battle-scene blueprints for filmmaking giants from Laurence Olivier in Henry V to Akira Kurosawa in Seven Samurai.
The Lady Vanishes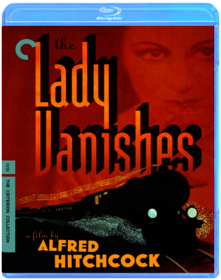 Alfred Hitchcock
Pygmalion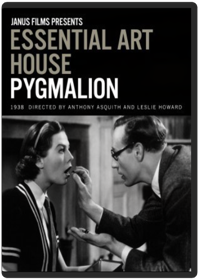 Anthony Asquith Leslie Howard
Brand Name: IMAGE ENTERTAINMENT Mfg#: 715515043519, Shipping Weight: 0.17 lbs, Manufacturer:, Genre: MISCELLANEOUS, All music products are properly licensed and guaranteed authentic.
Le Jour se Lève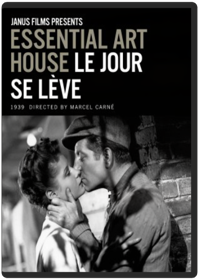 Marcel Carné
One of the great works of 1930s poetic realist cinema, Le Jour Se Leve was Marcel Carne's third collaboration with screenwriter and poet Jacques Prevert. A story of obsessive sexuality and murder, in which the working-class Francois (Jean Gabin) resorts to killing in order to free the woman he loves from the controlling influence of another man, the film cemented the reputations of Gabin and Carne.
The Rules of the Game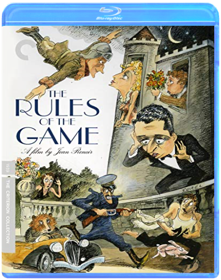 Jean Renoir
Considered one of the greatest films ever made, The Rules of the Game (La règle du jeu), by Jean Renoir (Grand Illusion), is a scathing critique of corrupt French society cloaked in a comedy of manners, in which a weekend at a marquis's countryside chateau lays bare some ugly truths about a group of haute bourgeois acquaintances. The film was a victim of tumultuous history—it was subjected to cuts after premiere audiences rejected it in 1939, and the original negative was destroyed during World War II; it wasn't reconstructed until 1959. That version, which has stunned viewers for decades, is presented here.
The Life and Death of Colonel Blimp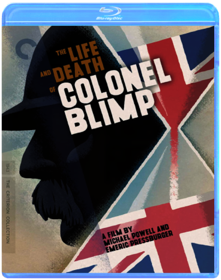 Michael Powell, Emeric Pressburger
Brief Encounter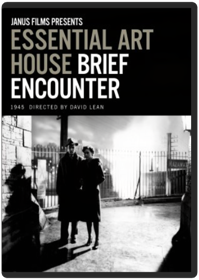 David Lean
An Italian-born housewife and a married stranger meet in a British train station and briefly fall in love.
Children of Paradise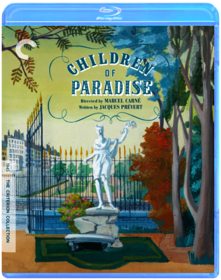 Marcel Carne
Poetic realism reached sublime heights with Children of Paradise (Les enfants du paradis), widely considered one of the greatest French films of all time. This nimble depiction of nineteenth-century Paris's theatrical demimonde, filmed during World War II, follows a mysterious woman (The Pearls of the Crown's Arletty) loved by four different men (all based on historical figures): an actor, a criminal, a count, and, most poignantly, a street mime (La ronde's Jean-Louis Barrault, in a longing-suffused performance for the ages). With sensitivity and dramatic élan, director Marcel Carné (Port of Shadows) and screenwriter Jacques Prévert (Le jour se lève) resurrect a world teeming with hucksters and aristocrats, thieves and courtesans, pimps and seers. Thanks to a major new restoration, this iconic classic looks and sounds richer and more detailed than ever.
Beauty and the Beast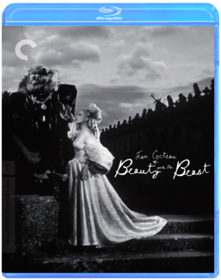 Jean Cocteau
Crisis
Ingmar Bergman
Urban beauty-shop proprietress Miss Jenny arrives in an idyllic rural town one morning to whisk away her eighteen-year-old daughter, Nelly, whom she abandoned as a child, from the loving woman who has raised her. Once in Stockholm, Nelly receives a crash course in adult corruption and wrenching heartbreak.
A Ship to India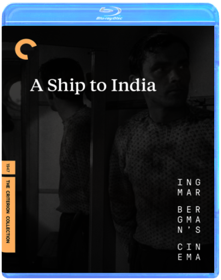 Ingmar Bergman
The hunchbacked sailor Johannes longs to escape his home on a salvage ship helmed by his cruel, drunken father—and so does the captain himself, who is slowly going blind and planning to leave his wife and son for a music-hall performer named Sally. The family begins to unravel when the captain invites Sally to live on the ship, where she and Johannes form a tender connection.
The Fallen Idol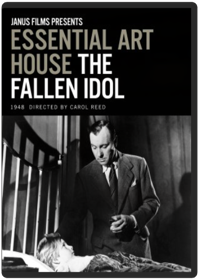 Carol Reed
inspected 100% Satisfaction Guarantee Next day Shipping Original art and packaging
Hamlet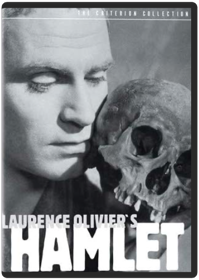 Laurence Olivier
Laurence Olivier directs himself in this classic rendition of Shakespeare's tale of the brooding Danish prince who decides to exact revenge on his uncle for the murder of his father.
Port of Call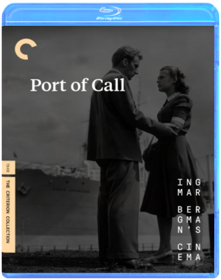 Ingmar Bergman
A sailor falls for a woman at a dance hall but has second thoughts when he learns about her checkered past.
Kind Hearts and Coronets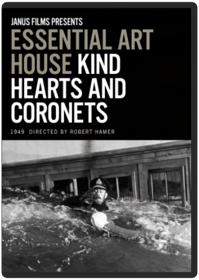 Robert Hamer
Director Robert Hamer's fiendishly funny Kind Hearts and Coronets stands as one of Ealing Studios' greatest triumphs, and one of the most wickedly black comedies ever made. Dennis Price is sublime as an embittered young commoner determined to avenge his mother's unjust disinheritance by ascending to the dukedom. Unfortunately, eight family members (all played by the incomparable Alec Guinness) must be eliminated before he can do so. SPECIAL FEATURES: New, restored high-definition digital transfer, BBC programs on Alec Guinness and the history of Ealing Studios, Gallery of archival production and publicity photographs, Original theatrical trailer and A new essay by film critic and historian Philip Kemp.
The Third Man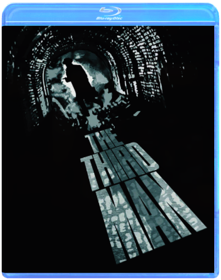 Carol Reed
Thirst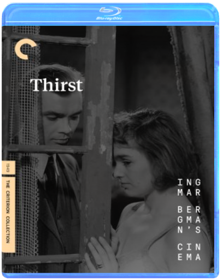 Ingmar Bergman
A couple return on a train from a holiday in Sicily. As their relationship sours into acrimony and accusation, flashbacks reveal romantic entanglements on both sides that help explain their current malaise.
Rashomon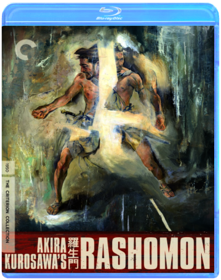 Akira Kurosawa
A riveting psychological thriller that investigates the nature of truth and the meaning of justice, Rashomon is widely considered one of the greatest films ever made. Four people recount different versions of the story of a man's murder and the rape of his wife, which director Akira Kurosawa (Seven Samurai) presents with striking imagery and an ingenious use of flashbacks. This eloquent masterwork and international sensation revolutionized film language and introduced Japanese cinema—and a commanding new star by the name of Toshiro Mifune (Yojimbo)—to the Western world.
To Joy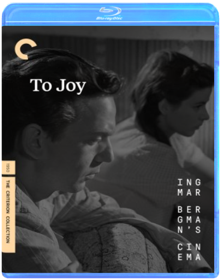 Ingmar Bergman
Two violinists playing in the same orchestra fall in love and get married, but they can't get along.
Miss Julie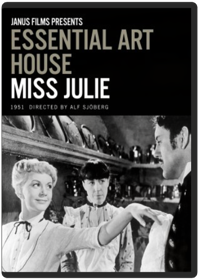 Alf Sjöberg
Swedish filmmaker Alf Sjöberg s visually innovative, Cannes Grand Prix winning adaptation of August Strindberg s renowned 1888 play (censored upon its first release in the United States for its adult content) brings to scalding life the excoriating words of the stage s preeminent surveyor of all things rotten in the state of male-female relations. Miss Julie vividly depicts the battle of the sexes and classes that ensues when a wealthy businessman s daughter (Anita Bjork, in a fiercely emotional performance) falls for her father s bitter servant. Celebrated for its unique cinematic style, Sjöberg s film was an important turning point in Scandinavian cinema.

SPECIAL EDITION FEATURES:

New, restored high-definition digital transfer

New video essay by film historian Peter Cowie

Archival television interview with director Alf Sjöberg

A 2006 television documentary about the play Miss Julie and author August Strindberg

Theatrical trailer

New and improved English subtitle translation

PLUS: A booklet featuring new essays by film scholars Peter Matthews and Birgitta Steene
Summer Interlude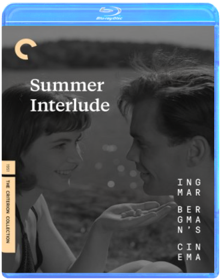 Ingmar Bergman
An accomplished ballet dancer is haunted by her tragic youthful affair with a shy, handsome student.
Forbidden Games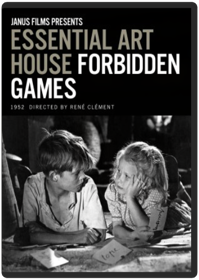 René Clément
A timeless evocation of the loss of innocence, René Clément's devastating Forbidden Games tells the story of a young orphan and her friend forced to fend for themselves in World War II France. Featuring brilliant performances from its child stars, the film won the 1952 Academy Award for Best Foreign Film and remains a singular, breathtaking cinematic achievement.
Ikiru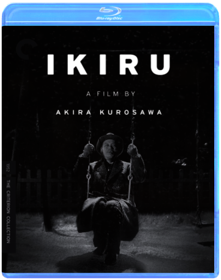 Akira Kurosawa
One of the greatest achievements by Akira Kurosawa (Seven Samurai), Ikiru presents the director at his most compassionate—affirming life through an exploration of death. Takashi Shimura (Rashomon) beautifully portrays Kanji Watanabe, an aging bureaucrat with stomach cancer who is impelled to find meaning in his final days. Presented in a radically conceived two-part structure and shot with a perceptive, humanistic clarity of vision, Ikiru is a multifaceted look at what it means to be alive. BLU-RAY SPECIAL EDITION FEATURES  • New 4K digital restoration, with uncompressed monaural soundtrack • Audio commentary from 2004 by Stephen Prince, author of The Warrior's Camera: The Cinema of Akira Kurosawa • A Message from Akira Kurosawa (2000), a ninety-minute documentary produced by Kurosawa Productions and featuring interviews with Kurosawa • Documentary on Ikiru from 2003, created as part of the Toho Masterworks series Akira Kurosawa: It Is Wonderful to Create, and featuring interviews with Kurosawa, script supervisor Teruyo Nogami, writer Hideo Oguni, actor Takashi Shimura, and others • Trailer • Essays by critic and travel writer Pico Iyer and critic Donald Richie
The Importance of Being Earnest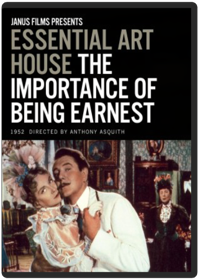 Anthony Asquith
In this film adaption of Oscar Wilde's classic comedy of manners, two eligible bachelors use the name Ernest while courting two young ladies with a preference for the name, with confusing results.
Umberto D.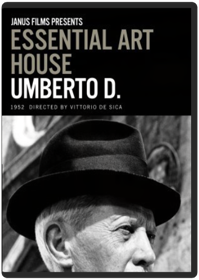 Vittorio De Sica
Shot on location with a cast of nonprofessional actors, Vittorio De Sica's neorealist masterpiece follows Umberto D., an elderly pensioner, as he struggles to make ends meet during Italy's postwar economic boom. Alone except for his dog, Flike, Umberto strives to maintain his dignity while trying to survive in a city where traditional human kindness seems to have lost out to the forces of modernization. Umberto's simple quest to fulfill the most fundamental human needs—food, shelter, companionship—is one of the most heartbreaking stories ever filmed and an essential classic of world cinema.
Waiting Women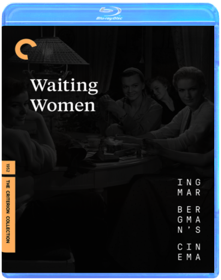 Ingmar Bergman
While at a summerhouse, awaiting their husbands' return, a group of sisters-in-law recount stories from their respective marriages.
The Earrings of Madame de...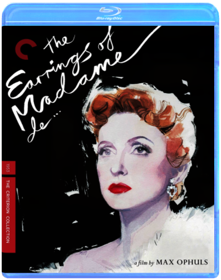 Max Ophuls
The most cherished work from French master Max Ophuls (La ronde), THE EARRINGS OF MADAME DE. . . is a profoundly emotional, cinematographically adventurous tale of deceptive opulence and tragic romance. When an aristocratic woman known only as Madame de (Le plaisir's extraordinary Danielle Darrieux) sells a pair of earrings given to her by her husband (Gaslight's Charles Boyer) in order to pay a debt, she sets off a chain reaction of financial and carnal consequences that can end only in despair. Ophuls's adaptation of Louise de Vilmorin's incisive fin de siècle novel employs the elegant and precise camera work for which the director is so justly renowned, to ravishing effect.
The Golden Coach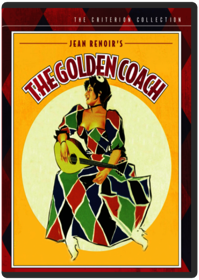 Jean Renoir
SOME LIGHT WEAR, FAST SHIPPING
Monsieur Hulot's Holiday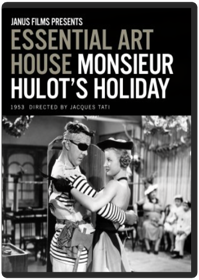 Jacques Tati
Pipe-smoking Monsieur Hulot, Jacques Tati's endearing clown, takes a holiday at a seaside resort where his presence provokes one catastrophe after another. Tati's wildly funny satire of vacationers determined to enjoy themselves includes a series of precisely choreographed sight gags involving dogs, boats and firecrackers. The first entry in the Hulot series is a masterpiece of gentle slapstick.
Sawdust and Tinsel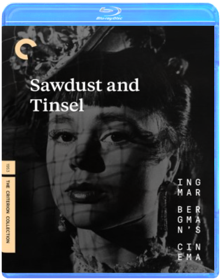 Ingmar Bergman
Aging circus performer Albert angers his mistress when he visits his estranged wife, triggering a roundelay of sexual betrayal and emotional anguish.
Summer with Monika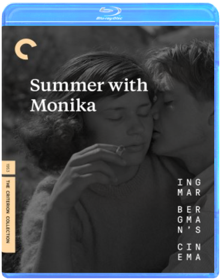 Ingmar Bergman
A girl and boy from working-class families in Stockholm run away from home to spend a secluded, romantic summer at the beach. Inevitably, it is not long before the pair are forced to return to reality.
Ugetsu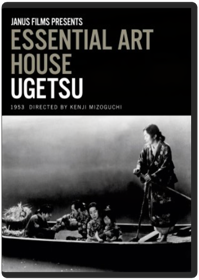 Kenji Mizoguchi
Having refined his craft in the silent era, Kenji Mizoguchi was an elder statesman of Japanese cinema fiercely revered by Akira Kurosawa and other younger directors by the time he made Ugetsu. And with this exquisite ghost story, a fatalistic wartime tragedy derived from stories by Akinari Ueda and Guy de Maupassant, he created a touchstone of his art, his long takes and sweeping camera guiding the viewer through a delirious narrative about two villagers whose pursuit of fame and fortune leads them far astray from their loyal wives. Moving between the terrestrial and the otherworldly, Ugetsu reveals essential truths about the ravages of war, the plight of women, and the pride of men.

TWO-DVD SPECIAL EDITION FEATURES
-New 4K digital restoration undertaken by The Film Foundation
-Audio commentary by filmmaker, critic, and festival programmer Tony Rayns
-Kenji Mizoguchi: The Life of a Film Director (1975), a 150-minute documentary by Kaneto Shindo
-Two Worlds Intertwined, a 2005 appreciation of Ugetsu by filmmaker Masahiro Shinoda
-Process and Production, a 2005 interview with Tokuzo Tanaka, first assistant director on Ugetsu
-Interview from 1992 with cinematographer Kazuo Miyagawa
-Trailers
-An essay by film critic Phillip Lopate
The Wages of Fear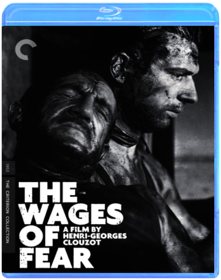 Henri-Georges Clouzot
In a squalid South American oil town, four desperate men sign on for a suicide mission to drive trucks loaded with nitroglycerin over a treacherous mountain route. As they ferry their expensive cargo to a faraway oil fire, each bump and jolt tests their courage, their friendship, and their nerves. The Wages of Fear (Le salaire de la peur) is one of the greatest thrillers ever committed to celluloid, a white-knuckle ride from France s legendary master of suspense Henri Georges-Clouzot.

BLU-RAY SPECIAL EDITION FEATURES:
Restored high-definition digital transfer with uncompressed monaural soundtrack
Video interviews with assistant director Michel Romanoff and Henri-Georges Clouzot biographer Marc Godin
Interview with Yves Montand from 1988
Henri-Georges Clouzot: The Enlightened Tyrant, a 2004 documentary on the director s career
Censored, an analysis of cuts made to the film for its 1955 U.S. release
PLUS: An booklet featuring an essay by novelist Dennis Lehane
Godzilla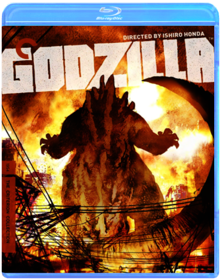 Ishirô Honda
Ishiro Honda's Godzilla is the roaring granddaddy of all monster movies. It's also a remarkably humane and melancholy drama made in Japan at a time when the country was still reeling from nuclear attack and H-bomb testing. Its rampaging radioactive beast, the poignant embodiment of an entire population's fears, became a beloved international icon of destruction, spawning more than twenty sequels and spinoffs. This first thrilling, tactile spectacle continues to be a cult phenomenon; here, we present the original, 1954 Japanese version, along with Godzilla: King of the Monsters!, the 1956 American reworking starring Raymond Burr (Rear Window).
A Lesson in Love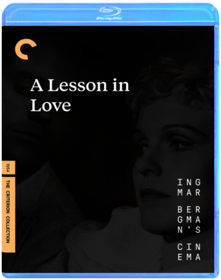 Ingmar Bergman
A couple deep into their married years seek fresh pastures. David, a gynecologist, falls for one of his patients, while his wife, Marianne, flounces off to Copenhagen to renew her fling with a sculptor.

Seven Samurai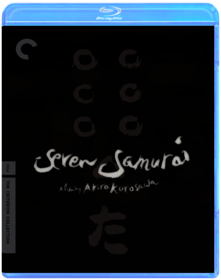 Akira Kurosawa
One of the most thrilling movie epics of all time, SEVEN SAMURAI (Shichinin no samurai) tells the story of a sixteenth-century village whose desperate inhabitants hire the eponymous warriors to protect them from invading bandits. This three-hour ride from Akira Kurosawa (Rashomon, Yojimbo, Ran)—featuring legendary actors Toshiro Mifune (Stray Dog, Yojimbo) and Takashi Shimura (Ikiru, The Hidden Fortress)—seamlessly weaves philosophy and entertainment, delicate human emotions and relentless action, into a rich, evocative, and unforgettable tale of courage and hope.
Diabolique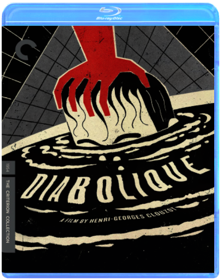 Henri-Georges Clouzot
Before Psycho, Peeping Tom, and Repulsion, there was Diabolique. This thriller from Henri‑Georges Clouzot (Le corbeau, The Wages of Fear), which shocked audiences in Europe and the U.S., is the story of two women—the fragile wife and the willful mistress of a sadistic school headmaster—who hatch a daring revenge plot. With its unprecedented narrative twists and unforgettably scary images, Diabolique is a heart-grabbing benchmark in horror filmmaking, featuring outstanding performances by Simone Signoret (Casque d'or, Army of Shadows), Vera Clouzot (The Wages of Fear), and Paul Meurisse (Le deuxième souffle, Army of Shadows).
Dreams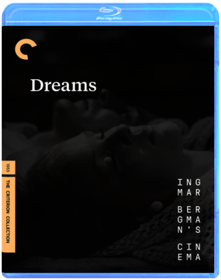 Ingmar Bergman
Susanne, head of a modeling agency, takes her protégée Doris to a fashion show in Göteborg, where Susanne makes contact with a former lover, and Doris finds herself pursued by a married dignitary.
Journey to the Beginning of Time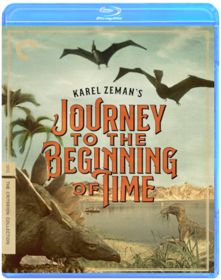 Karel Zeman
Lola Montes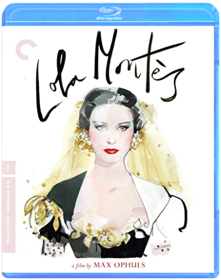 Max Ophuls
The 19th-century courtesan recalls Franz Liszt and the king of Bavaria. Director Max Ophuls' last film.
Smiles of a Summer Night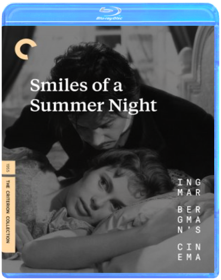 Ingmar Bergman
A trio of couples meet at a country estate for a weekend vacation, but there, under the idyllic summer moonlight, a series of swapping interludes ensues.

Three Fantastic Journeys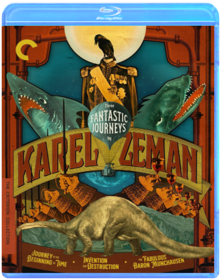 Karel Zeman
Often described as the 'Czech Méliès', visionary filmmaker Karel Zeman is treasured by generations of filmmakers worldwide, from Jan Švankmajer to Tim Burton, the Quay Brothers to Terry Gilliam, Steven Spielberg, George Lucas and Wes Anderson. His ground-breaking innovations in the use of live-action and animation mark him as one of the great masters of 20th Century fantasy cinema, ranking alongside his more celebrated Western counterparts Willis O'Brien and Ray Harryhausen. The Fabulous Baron Munchausen is perhaps Zeman's most beloved achievement.

Zeman's wildly inventive and comic take on the surreal adventures of the bragging Baron explodes on to the screen in a riot of colour, visual wit and poetic verve. A celebration of human imagination, The Fabulous Baron Munchausen has become widely recognised as a classic - a timeless work that continues to astonish.

Blu-ray Special Features:
• HD presentation from the new 4K restoration of the film.
• Film Adventurer Karel Zeman (2015, 102 mins): feature length documentary on the life, work and influence of Karel Zeman with contributions from Terry Gilliam, Tim Burton, Koji Yamamura and others
• Baron Munchausen: Facts and Fibs (2017, 36 mins): a new and exclusive filmed appreciation by the writer, editor and film historian Michael Brooke
• The Birth of a Film Legend
• Karel Zeman and the World
• Why Zeman Made the Film
• The Cast
• Zeman's Special Effects Techniques
• Karel Zeman, the Legend Continues
• Trailer
• Museum Karel Zeman promo
• 16-page booklet featuring a new essay on the film by journalist and critic Graham Williamson.
• New and improved English subtitle translation.
• Original Czech soundtrack in Dual Mono 24-bit LPCM audio
The Seventh Seal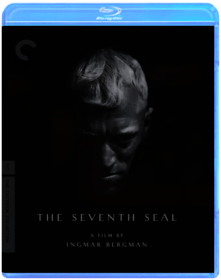 Ingmar Bergman
Few films have had as large a cultural impact as Ingmar Bergman's The Seventh Seal (Det sjunde inseglet). Disillusioned and exhausted after a decade of battling in the Crusades, a knight (Max von Sydow) encounters Death on a desolate beach and challenges him to a fateful game of chess. Much studied, imitated, even parodied, but never outdone, Bergman's stunning allegory of man's search for meaning was one of the benchmark foreign imports of America's 1950s art house heyday, pushing cinema's boundaries and ushering in a new era of moviegoing.

SPECIAL EDITION FEATURES:
New, restored high-definition digital transfer with uncompressed monaural soundtrack
Introduction by Ingmar Bergman, recorded in 2003
Audio commentary by Bergman expert Peter Cowie
A new afterword to the commentary by Cowie
Bergman Island (2006), an 83-minute documentary on Bergman by Marie Nyreröd, featuring in-depth and revealing interviews with the director
Archival audio interview with Max von Sydow
A 1998 tribute to Bergman by filmmaker Woody Allen
Theatrical trailer
Bergman 101, a selected video filmography tracing Bergman's career, narrated by Cowie
Optional English-dubbed soundtrack
New and improved English subtitle translation
PLUS: A booklet featuring an essay by critic Gary Giddins

Stills from The Seventh Seal (Click for larger image)
Throne of Blood
Akira Kurosawa
Wild Strawberries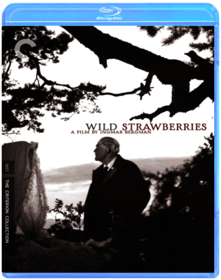 Ingmar Bergman
Traveling to accept an honorary degree, Professor Isak Borg—masterfully played by veteran director Victor Sjöström (The Phantom Carriage)—is forced to face his past, come to terms with his faults, and make peace with the inevitability of his approaching death. Through flashbacks and fantasies, dreams and nightmares, Wild Strawberries dramatizes one man's remarkable voyage of self-discovery. This richly humane masterpiece, full of iconic imagery, is a treasure from the golden age of art-house cinema and one of the films that catapulted Ingmar Bergman (The Seventh Seal) to international acclaim.
Ashes and Diamonds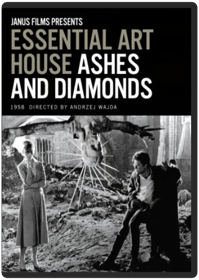 Andrzej Wajda
A Polish partisan assassinates the wrong man at the end of World War II. Directed by Andrzej Wadja.
The Ballad of Narayama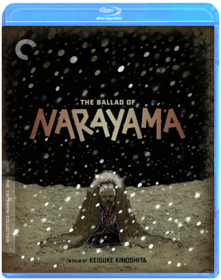 Keisuke Kinoshita
This haunting, kabuki-inflected version of a Japanese folk legend is set in a remote mountain village, where food is scarce and tradition dictates that citizens who have reached their seventieth year must be carried to the summit of Mount Narayama and left there to die. The sacrificial elder at the center of the tale is Orin (Ugetsu's Kinuyo Tanaka), a dignified and dutiful woman who spends her dwindling days securing the happiness of her loyal widowed son with a respectable new wife. Filmed almost entirely on cunningly designed studio sets, in brilliant color and widescreen, The Ballad of Narayama is a stylish and vividly formal work from Japan's cinematic golden age, directed by the dynamic Keisuke Kinoshita (Twenty-four Eyes).
Brink of Life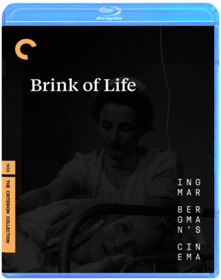 Ingmar Bergman
Three women in a maternity ward reveal their life stories and intimate thoughts to one another.
Giants and Toys
Yasuzô Masumura
The Hidden Fortress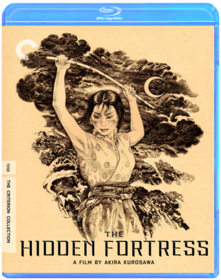 Akira Kurosawa
A grand-scale adventure as only Akira Kurosawa (Seven Samurai) could make one, The Hidden Fortress stars the inimitable Toshiro Mifune (Yojimbo) as a general charged with guarding his defeated clan s princess (a fierce Misa Uehara) as the two smuggle royal treasure across hostile territory. Accompanying them are a pair of bumbling, conniving peasants who may or may not be their friends. This rip-roaring ride is among the director s most beloved films and was a primary influence on George Lucas s Star Wars. The Hidden Fortress delivers Kurosawa s trademark deft blend of wry humor, breathtaking action, and compassionate humanity.

BLU-RAY SPECIAL EDITION FEATURES
- New 2K digital restoration, with uncompressed monaural soundtrack
- Alternate 5.1 surround soundtrack preserving the original Perspecta simulated stereo effects, presented in DTS-HD Master Audio
- New audio commentary by film historian Stephen Prince, author of The Warrior s Camera: The Cinema of Akira Kurosawa
- Documentary from 2003 on the making of the film, created as part of the Toho Masterworks series Akira Kurosawa: It Is Wonderful to Create
- Interview from 2001 with filmmaker George Lucas about Kurosawa
- Trailer
- New English subtitle translation
- PLUS: A booklet featuring an essay by film scholar Catherine Russell
Invention for Destruction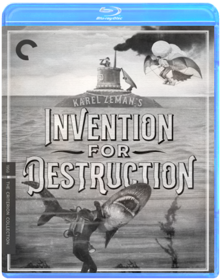 Karel Zeman
Ivan the Terrible, Part II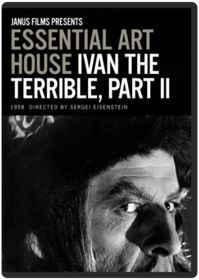 Sergei M. Eisenstein
PART TWO OF SERGEI EISENSTEIN'S TWO-PART EPIC CHRONICLING THE LIFE OF THE 16TH CENTURY TSAR, IVAN GROZNY, IS ONE OF FILM'S MOST ARTISTIC AND ABSORBING CREATIONS. OVER THREE YEARS IN THE MAKING, IVAN THE TERRIBLE FEATURES AN OPERATIC SCORE BY THE ESTEEMED SOVIET COMPOSER SERGEI PROKOFIEV.
The Magician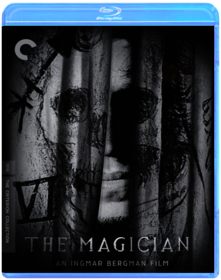 Ingmar Bergman
THE MAGICIAN (Ansiktet), directed by Ingmar Bergman (The Seventh Seal, Fanny and Alexander), is an engaging, brilliantly conceived tale of deceit from one of cinema's premier illusionists. Max von Sydow (The Virgin Spring, The Exorcist) stars as Dr. Vogler, a mid-nineteenth-century traveling mesmerist and peddler of potions whose magic is put to the test by a small town's cruel, eminently rational minister of health, Dr. Vergerus (Wild Strawberries' Gunnar Bjornstrand). The result is a diabolically clever battle of wits that's both frightening and funny, shot in rich, gorgeously gothic black and white.
The Music Room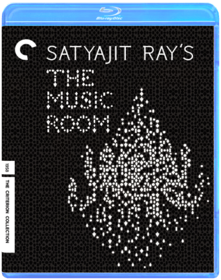 Satyajit Ray
With The Music Room (Jalsaghar), Satyajit Ray (Pather Panchali) brilliantly evokes the crumbling opulence of the world of a fallen aristocrat (the beloved actor, Chhabi Biswas) desperately clinging to his way of life. His greatest joy is the music room in which he has hosted lavish concerts over the years—now a shadow of its former vivid self. An incandescent depiction of the clash between tradition and modernity, and a showcase for some of India's most popular musicians of the day, The Music Room is a defining work by the great Bengali filmmaker.
The 400 Blows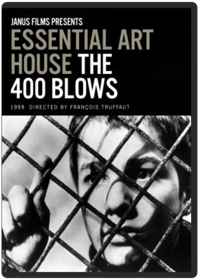 François Truffaut
In 1959, François Truffaut burst upon the scene, heralding the French New Wave with his emotional, autobiographical tale of a boy named Antoine Doinel, neglected by family and school, who must ultimately fend for himself on the streets of Paris. A showcase for the talents of not only Truffaut but also the young Jean-Pierre Léaud (who would become an emblem of the coming decade of daring French cinema), The 400 Blows remains a stunner, from first frame to unforgettable last.
Ballad of a Soldier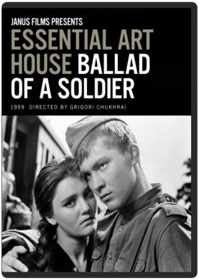 Grigori Chukhrai
Russian soldier Alyosha Skvortsov is granted a visit with his mother after he singlehandedly fends off two enemy tanks. As he journeys home, Alyosha encounters the devastation of his war-torn country, witnesses glimmers of hope among the people, and falls in love. With its poetic visual imagery, Grigori Chukhrai's Ballad of a Soldier is an unconventional meditation on the effects of war, and a milestone in Russian cinema.
Black Orpheus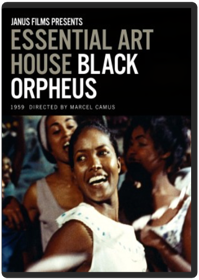 Marcel Camus
The Bridge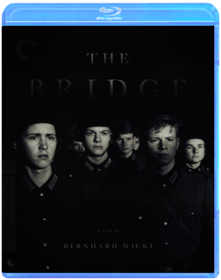 Bernhard Wicki
Seven drafted German schoolboys die defending a worthless bridge against Allied tanks.
Fires on the Plain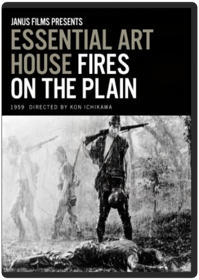 Kon Ichikawa
A tubercular Japanese soldier walks among World War II horror. Directed by Kon Ichikawa.
Floating Weeds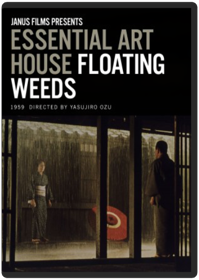 Toyo Suzuki, Yasujirô Ozu
The leader of a traveling acting troupe meets his former mistress and their illegitimate son. Directed by Yasujiro Ozu.
The Human Condition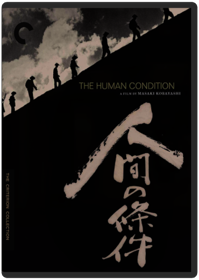 Masaki Kobayashi
Human Condition (Cc)
Walerian Borowczyk - Short Films and Animation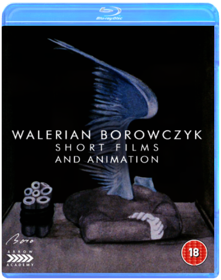 Walerian Borowczyk
United Kingdom released, Blu-Ray/Region A/B/C : it WILL NOT play on regular DVD player. You need Blu-Ray DVD player to view this Blu-Ray DVD: LANGUAGES: French ( Dolby Digital 2.0 ), French ( Dolby Linear PCM ), French ( Mono ), English ( Subtitles ), SPECIAL FEATURES: 2-DVD Set, Black & White, Blu-Ray & DVD Combo, Booklet, Documentary, Interactive Menu, Remastered, Scene Access, SYNOPSIS: For the first decade of his career, Walerian Borowczyk exclusively made short films, initially in his native Poland, but then mostly in France, where he settled permanently in the late 1950s. This disc includes the vast majority of the shorts that he made between 1959 and 1984, apart from ones that were originally intended to accompany specific features. Far from being prentice work or optional extras, the shorts include many of his greatest films, such as the cut-out Astronauts, the reverse-motion Renaissance and the extraordinary Angels Games, a one-off masterpiece of the macabre that would alone establish Borowczyk as one of the cinema s most innovative artists. In 1967, Borowczyk made his feature debut, a grotesque and surreal fantasy about the physically and temperamentally mismatched couple Mr & Mrs Kabal. Made with a tiny production team at a time when animated feature films were far scarcer than they are now, it s almost the polar opposite of a Disney film, with angular, mainly monochrome graphics bringing the Kabals universe to startlingly vivid life. Both this and all the short films are presented in brand new high-definition restorations from original 35mm elements. ...Walerian Borowczyk (Short Films & Animation Collection) ( Le concert de M. et Mme. Kabal (Concert of Mr. & Mrs. Kabal) / L'encyclopedie de grand-maman en
Black Sunday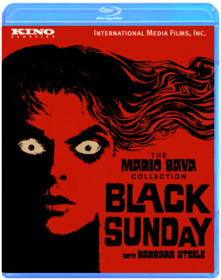 Mario Bava
In Mario Bava's gothic horror masterpiece steeped in rich atmosphere, condemned witch Princess Asa (Barbara Steele) returns from the dead two centuries after her execution and wreaks vengeance on her killers' family. Possessing the body of a descendant who happens to look just like her, Asa pulls out all the stops to exact her revenge. This is Bava's credited directorial debut, and it catapulted Steele and him to stardom
Breathless
Jean-Luc Godard
There was before Breathless, and there was after Breathless. Jean-Luc Godard (Band of Outsiders) burst onto the film scene in 1960 with this jazzy, free-form, and sexy homage to the American film genres that inspired him as a writer for Cahiers du cin'ma. With its lack of polish, surplus of attitude, anything-goes crime narrative, and effervescent young stars Jean-Paul Belmondo (Pierrot le fou) and Jean Seberg (Bonjour tristesse), Breathless helped launch the French New Wave and ensured that cinema would never be the same. SPECIAL EDITION FEATURES Restored high-definition digital transfer, approved by director of photography Raoul Coutard, with uncompressed monaural soundtrack on the Blu-ray Archival interviews with director Jean-Luc Godard and actors Jean-Paul Belmondo, Jean Seberg, and Jean-Pierre Melville Contemporary interviews with Coutard, assistant director Pierre Rissient, and filmmaker D. A. Pennebaker Two video essays, one on Seberg and one on Breathless as film criticism Chambre 12, H"tel de suŠde, an eighty-minute 1993 documentary about the making of Breathless Charlotte et son Jules, a 1959 short by Godard starring Belmondo Trailer One Blu-ray and two DVDs, with all content available in both formats PLUS: A booklet featuring an essay by scholar Dudley Andrew, writings by Godard, Fran‡ois Truffaut's original treatment, and Godard's scenario
The Devil's Eye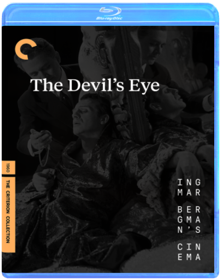 Ingmar Bergman
A reincarnated Don Juan is sent on assignment from the Devil to seduce a country parson's young daughter, tarnishing her purity and shattering her faith in love.
La Dolce Vita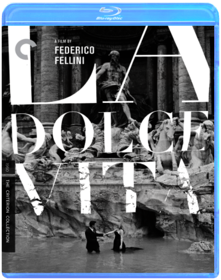 Federico Fellini
Eyes Without a Face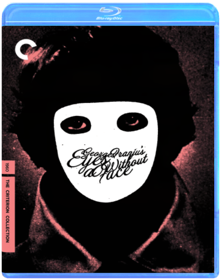 Georges Franju
At his secluded chateau in the French countryside, a brilliant, obsessive doctor (Children of Paradise's Pierre Brasseur) attempts a radical plastic surgery to restore the beauty of his daughter's disfigured countenance—at a horrifying price. EYES WITHOUT A FACE, directed by the supremely talented Georges Franju (Judex), is rare in horror cinema for its odd mixture of the ghastly and the lyrical, and it has been a major influence on the genre in the decades since its release. There are images here—of terror, of gore, of inexplicable beauty—that once seen are never forgotten.
L'avventura
Michelangelo Antonioni
Anna's best friend and lover become lovers after Anna disappears. Directed by Michelangelo Antonioni.
The Virgin Spring
Ingmar Bergman
After brutally attacking a young woman, a group of men unknowing seek food and shelter from her parents, setting the stage for revenge.
Accatone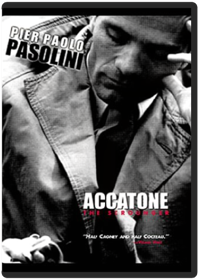 Pier Paolo Pasolini
The first of Pier Paolo Pasolini's highly acclaimed films, and the winner of numerous film festival prizes, ACCATONE uses a talented cast to present a vivid picture of the Roman slums. Based on one of the filmmaker/poet's novels, this story of a pimp, his friends, his enemies and his girls is realism at its earthiest. It is brutal, realistic, unsentimental and bustiling with life. Particularly effective is the use of Bach on the soundtrack which provides ironic counterpoint to the world of pimps, prostitutes and street fighters.
Last Year at Marienbad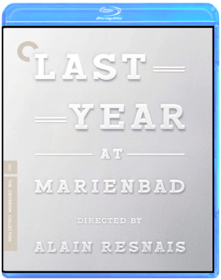 Alain Resnais
Not just a defining work of the French New Wave but one of the great, lasting mysteries of modern art, Alain Resnais' epochal visual poem has been puzzling appreciative viewers for decades. A surreal fever dream, or perhaps a nightmare, Last Year at Marienbad (L'année dernière à Marienbad), written by the radical master of the New Novel, Alain Robbe-Grillet, gorgeously fuses the past with the present in telling its ambiguous tale of a man and a woman (Giorgio Albertazzi and Delphine Seyrig) who may or may not have met a year ago, perhaps at the very same cathedral-like, mirror-bedecked château they now find themselves wandering. Unforgettable in both its confounding details (gilded ceilings, diabolical parlor games, a loaded gun) and haunting scope, Resnais' investigation into the nature of memory is disturbing, romantic, and maybe even a ghost story.

DIRECTOR-APPROVED SPECIAL EDITION FEATURES: • New, restored high-definition digital transfer, supervised and approved by director Alain Resnais, with an uncompressed monaural soundtrack • New audio interview with Resnais • New documentary on the making of Last Year at Marienbad, featuring interviews with many of Resnais' collaborators • New video interview with film scholar Ginette Vincendeau on the history of the film and its many mysteries • Two short documentaries by Resnais: Toute la mémoire du monde (1956) and Le chant du styrène (1958) • Theatrical trailer • Optional original, unrestored French soundtrack • New and improved subtitle translation • PLUS: A booklet featuring essays by critic Mark Polizzotti and film scholar François Thomas, and Alain Robbe-Grillet's introduction to the published screenplay and comments on the film

Stills from Last Year at Marienbad (Click for larger image)
Il Posto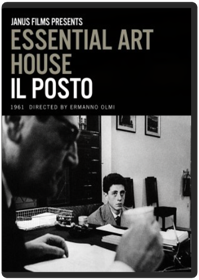 Ermanno Olmi
When young, fragile Domenico (Sandro Panseri) ventures from the small village of Meda to Milan in search of employment, he finds himself on the bottom rung of the bureaucratic ladder in a huge, faceless company. The prospects may be daunting, but Domenico finds reason for hope in the fetching new worker Antonietta (Loredana Detto). A tender coming-of-age story and a sharp observation of dehumanizing corporate enterprise, Ermanno Olmi's Il Posto is a touching and hilarious tale of one young man's stumbling entrance into the perils of modern adulthood.
Through a Glass Darkly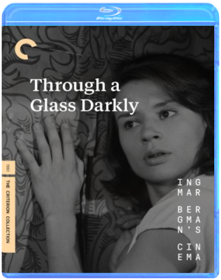 Ingmar Bergman
While vacationing on a remote island retreat, a family's fragile ties are tested when daughter Karin discovers her father has been using her schizophrenia for his own literary ends. As she drifts in and out of lucidity, Karin's father, her husband, and her younger brother are unable to prevent her descent into the abyss of mental illness.

Viridiana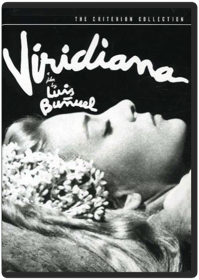 Luis Buñuel
Banned in Spain and denounced by the Vatican, Luis Bunuel's hilarious vision of life as a beggar's banquet is regarded by many as his masterpiece. In it, the young novice Viridiana does her utmost to maintain her Catholic principles, but her lecherous uncle and a motley assemblage of paupers force her to confront the limits of her idealism. Winner of the Palme d'Or at the 1961 Cannes Film Festival, this anticlerical free-for-all is as shocking today as ever.
Yojimbo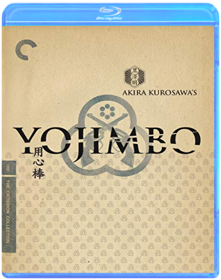 Akira Kurosawa
A free-lance samurai works both sides of the street in a village split by warring merchants. Directed by Akira Kurosawa.
An Autumn Afternoon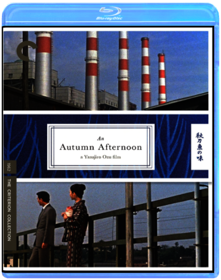 Yasujiro Ozu
The final film from Yasujiro Ozu (Tokyo Story) was also his last masterpiece, a gently heartbreaking story about a man's dignifed resignation to life's shifting currents and society's modernization. Though widower Shuhei (frequent Ozu leading man Chishu Ryu) has been living comfortably for years with his grown daughter, a series of events leads him to accept and encourage her marriage and departure from their home. As elegantly composed and achingly tender as any of the Japanese master's films, An Autumn Afternoon is one of cinema's fondest farewells.
The Fabulous Baron Munchausen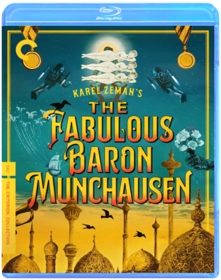 Karel Zeman
Ivan's Childhood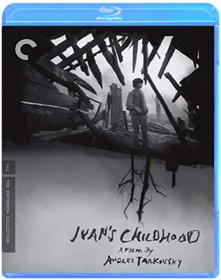 Andrei Tarkovsky
Jules and Jim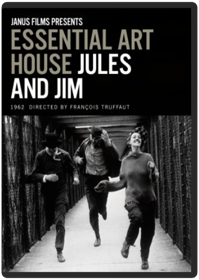 François Truffaut
Brand Name: CRITERION COLLECTION INC Mfg#: 715515056717, Shipping Weight: 1.00 lbs, Manufacturer: CRITERION, Genre: Drama, All music products are properly licensed and guaranteed authentic.
Knife in the Water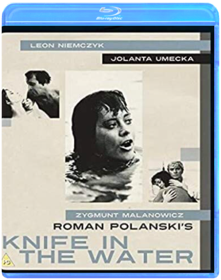 Roman Polanski
Mamma Roma
Pier Paolo Pasolini
Anna Magnani is Mamma Roma, a middle-aged prostitute who attempts to extricate herself from her sordid past for the sake of her son. Filmed in the great tradition of Italian neorealism, Mamma Roma offers an unflinching look at the struggle for survival in postwar Italy, and highlights director Pier Paolo Pasolini#s lifelong fascination with the marginalized and dispossessed. Though banned upon its release in Italy for obscenity, today Mamma Roma is considered a classic: a glimpse at a country#s most controversial director in the process of finding his style and a powerhouse performance by one of cinema#s greatest actresses.
Sanjuro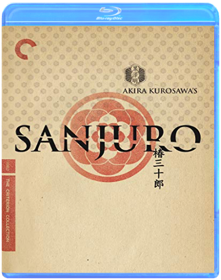 Akira Kurosawa
A sloppy-looking samurai helps young warriors expose corrupt elders. Sequel to "Yojimbo." Directed by Akira Kurosawa.
Vivre Sa Vie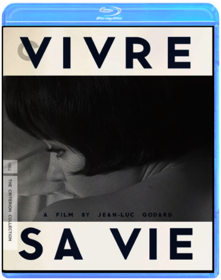 Jean-Luc Godard
Twelve vignettes show a young woman's life as a Paris prostitute. Directed by Jean-Luc Godard.
8½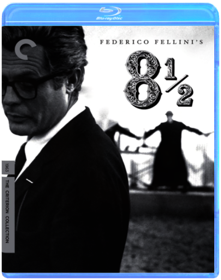 Federico Fellini
Marcello Mastroianni plays Guido Anselmi, a director whose new project is collapsing around him, along with his life. One of the greatest films about film ever made, Federico Fellini's 8½ (Otto e mezzo) turns one man's artistic crisis into a grand epic of the cinema. An early working title for 8½ was The Beautiful Confusion, and Fellini's masterpiece is exactly that: a shimmering dream, a circus, and a magic act.
Contempt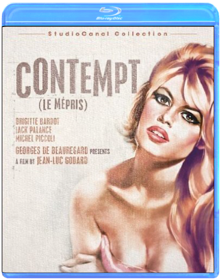 Jean-Luc Godard
A screenwriter's wife hates him for joining the U.S. producer of a Fritz Lang movie. Directed by Jean-Luc Godard.
Muriel, or The Time of Return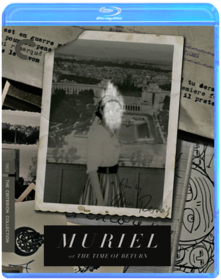 Alain Resnais
Alain Resnais s Muriel, or The Time of Return, the director s follow-up to Last Year at Marienbad, is as radical a reflection on the nature of time and memory as its predecessor. The always luminous Delphine Seyrig (Jeanne Dielman, 23, quai du Commerce, 1080 Bruxelles) stars as an antique shop owner and widow in Boulogne-sur-Mer, whose past comes back to haunt her when a former lover reenters her life. Meanwhile, her stepson is tormented by his own ghosts, related to his service in France s recently ended war in Algeria. Featuring a multilayered script by Jean Cayrol, and inventively edited to evoke its middle-class characters political and personal realities, the fragmented, emotionally powerful Muriel reminds viewers that the past is always present.

BLU-RAY SPECIAL EDITION FEATURES
- New 4K digital restoration, with uncompressed monaural soundtrack
- Excerpt from the 1980 documentary Une approche d Alain Resnais, révolutionnaire discret
- Excerpt from a 1969 interview with actor Delphine Seyrig
- Interview with composer Hans Werner Henze from 1963
- New interview with film scholar François Thomas, author of L atelier d Alain Resnais
- Trailer
- New English subtitle translation
- PLUS: An essay by film scholar James Quandt
The Silence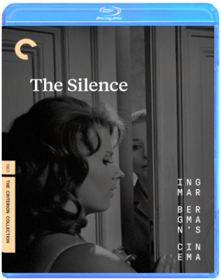 Ingmar Bergman
Two sisters—the sickly, intellectual Ester and the sensual, pragmatic Anna—travel by train with Anna's young son, Johan, to a foreign country that appears to be on the brink of war. Attempting to cope with their alien surroundings, each sister is left to her own vices while they vie for Johan's affection, and in so doing sabotage what little remains of their relationship.
Winter Light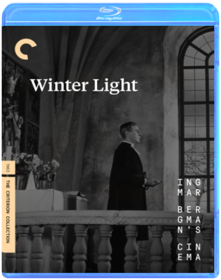 Ingmar Bergman
Small-town pastor Tomas Ericsson performs his duties mechanically before a dwindling congregation, including his stubbornly devoted lover, Märta. When he is asked to assuage a troubled parishioner's debilitating fear of nuclear annihilation, Tomas is terrified to find that he can provide nothing but his own doubt.
All These Women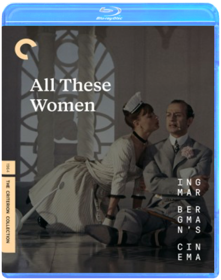 Ingmar Bergman
A pretentious music critic visits the summer home of a celebrated cellist, hoping to write a biography. He is stymied by the cellist's "harem," who know just how to play him like an instrument. Having cleverly dealt with the virtuoso's vanity and infantilism, they now toy with his would-be biographer, who appears to want to become the man he is writing about.
The Gospel According to St. Matthew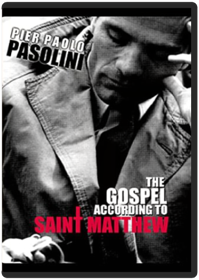 Pier Paolo Pasolini
The birth, life, teachings, and death on the cross of Jesus Christ presented almost as a cine-verite documentary. Pasolini's second feature seemed a strange choice for such a revolutionary director, but it is an attempt to take Christ out of the opulent church and present him as an outcast Italian peasant. Applying Neo-Realist methods, the director shot the film in Calabria, using the expressive faces of the non professionals including that of his motoher as the Virgin Mary. THE GOSPEL ACCORDING TO ST. MATTHEW is considered the greatest screen version of the 'greatest story ever told' and this freshly remastered version brings the film to life in a way that has never been seen before.
Jan Švankmajer: The Complete Short Films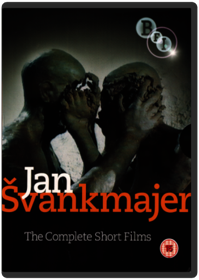 Jan Švankmajer
Quick Shipping !!! New And Sealed !!! This Disc WILL NOT play on standard US DVD player. A multi-region PAL/NTSC DVD player is request to view it in USA/Canada. Please Review Description.
Love Meetings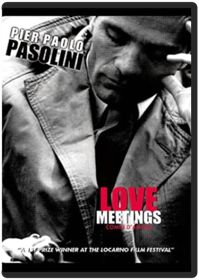 Pier Paolo Pasolini
LOVE MEETINGS is a Cinema Verite investigation in Italy, including impressive appearances by famed author Alberto Moravia and noted psychologist Cesare Musatti. Pasolini, the poet turned filmmaker, appears as the interviewer and asks a wide range of individuals to share their tales of love, prostitution, homosexuality, marital and non marital liaisons. The film is full of wit and sensuality, and is as topical as today's headlines.
The Umbrellas of Cherbourg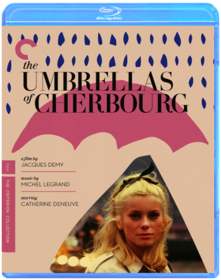 Jacques Demy
Alphaville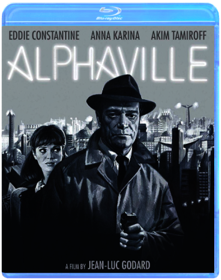 Jean-Luc Godard
A 4K Restoration! From Jean-Luc Godard, the influential director of Breathless, Contempt, Band of Outsiders and Pierrot Le Fou. American secret agent Lemmy Caution (Eddie Constantine, Attack of the Robots) is sent to the distant space city of Alphaville where he must find a missing person and kill the inventor of fascist computer Alpha 60. Anna Karina (The Nun) and Akim Tamiroff (After the Fox) co-star in this cockeyed fusion of science-fiction with pulp characters and surrealist poetry. Godard's irreverent journey to the mysterious Alphaville remains one of the least conventional films of all time. Beautifully shot in glorious black-and-white by Raoul Coutard (Jules and Jim, First Name: Carmen).

Special Features:
-Audio Commentary by Film Historian Tim Lucas
-Both Original French and English Versions of the Film
-Anna Karina Interview
-Colin MacCabe Introduction
-Theatrical Trailer
Chimes at Midnight
Orson Welles
The crowning achievement of Orson Welles's extraordinary film career, Chimes at Midnight was the culmination of the filmmaker s lifelong obsession with Shakespeare s ultimate rapscallion, Sir John Falstaff. Usually a comic supporting figure, Falstaff the loyal, often soused friend of King Henry IV s wayward son Prince Hal here becomes the focus: a robustly funny and ultimately tragic screen antihero played by Welles with looming, lumbering grace. Integrating elements from both Henry IV plays as well as Richard II, Henry V, and The Merry Wives of Windsor, Welles created a gritty and unorthodox Shakespeare film, one that he intended, he said, as a lament . . . for the death of Merrie England. Poetic, philosophical, and visceral with a kinetic centerpiece battle sequence that rivals anything else in the director s body of work Chimes at Midnight is as monumental as the figure at its heart.

BLU-RAY SPECIAL EDITION FEATURES
- New digital restoration, with uncompressed monaural soundtrack
- Audio commentary featuring film scholar James Naremore, author of The Magic World of Orson Welles
- New interview with actor Keith Baxter
- New interview with director Orson Welles s daughter Beatrice Welles, who appeared in the film at age seven
- New interview with actor and Welles biographer Simon Callow
- New interview with film historian Joseph McBride, author of What Ever Happened to Orson Welles?
- Interview with Welles while at work editing the film, from a 1965 episode of The Merv Griffin Show
- Trailer
Fists in the Pocket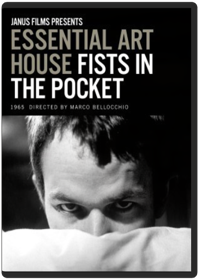 Anita Cacciolati, Silvano Agosti, Marco Bellocchio
A dark, perverse portrait of family dysfunction, Fists in the Pocket stunned moviegoers and critics alike with its unflinching social critique and brazenly assured style. This award-winning feature debut by writer/director Marco Bellocchio (Devil in the Flesh) heralds the arrival of a powerful filmmaking voice, and ranks as a truly unique classic of Italian cinema. Stars Lou Castel (The Leopard, Irma Vep, Rorret).
Loves of a Blonde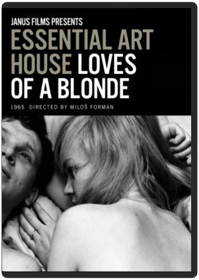 Milos Forman
A Czech musician seduces and abandons a factory worker. Directed by Milos Forman.
The Moment of Truth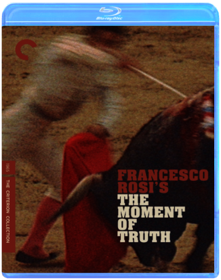 Francesco Rosi
The Moment of Truth, from director Francesco Rosi (Salvatore Giuliano) is a visceral plunge into the life of a famous torero—played by real-life bullfighting legend Miguel Mateo, known as Miguelin. Charting his rise and fall with a single-minded focus on the bloody business at hand, the film is at once gritty and operatic, placing the viewer right in the thick of the ring's action, as close to death as possible. Like all of the great Italian truth seeker's films, this is a not just an electrifying drama but also a profound and moving inquiry into a violent world—and perhaps the greatest bullfighting movie ever made.
Pierrot le fou
Jean-Luc Godard
Dissatisfied in marriage and life, Ferdinand (Jean-Paul Belmondo) takes to the road with the babysitter, his ex-lover Marianne Renoir (Anna Karina), and leaves the bourgeoisie behind. Yet this is no normal road trip: genius auteur Jean-Luc Godard's tenth feature in six years is a stylish mash-up of consumerist satire, politics, and comic-book aesthetics, as well as a violent, zigzag tale of, as Godard called them, "the last romantic couple." With blissful color imagery by cinematographer Raoul Coutard and Belmondo and Karina at their most animated, Pierrot le fou is one of the high points of the French new wave, and one last frolic before Godard moved ever further into radical cinema.
Andrei Rublev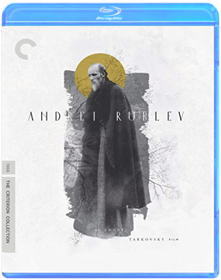 Andrei Tarkovsky
The Battle of Algiers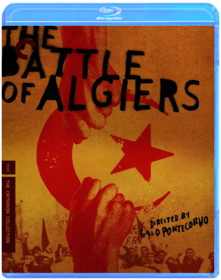 Gillo Potecorvo
One of the most influential political films in history, The Battle of Algiers, by Gillo Pontecorvo (Kapò), vividly re-creates a key year in the tumultuous Algerian struggle for independence from the occupying French in the 1950s. As violence escalates on both sides, children shoot soldiers at point-blank range, women plant bombs in cafés, and French soldiers resort to torture to break the will of the insurgents. Shot on the streets of Algiers in documentary style, the film is a case study in modern warfare, with its terrorist attacks and the brutal techniques used to combat them. Pontecorvo's tour de force has astonishing relevance today.
David Cronenberg's Early Works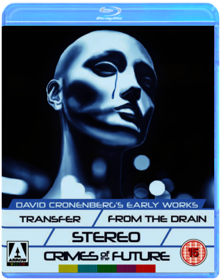 David Cronenberg
One of the most singular auteurs of the horror and science fiction genres, David Cronenberg has wowed audiences with his depictions of body transformations and explorations of society, this collection of his early short and feature films shows a master learning his craft and exploring many of the themes that would dominate his most celebrated work.

Transfer (1966), Cronenberg's first short film, is a surreal sketch of a doctor and his patient. From the Drain (1967) finds two men in a bathtub, which may be part of a centre for veterans of a future war. Stereo (1969), Cronenberg s first official feature film, stunningly shot in monochrome, concerns telepaths at the Institute for Erotic Enquiry where patients undergo tests by Dr. Luther Stringfellow. In Crimes of the Future (1970) Cronenberg worked in colour and with a larger budget, where we find the House of Skin clinic director (Ronald Mlodzik, returning from Stereo) searching for his mentor, Antoine Rouge, who has disappeared following a catastrophic plague.

These early amateur feature films, shot in and around Cronenberg's university campus, prefigure his later films' concerns with strange institutions, male/female separation and ESP, echoing the likes of Videodrome, Dead Ringers and Scanners.

SPECIAL EDITION CONTENTS:

Brand new restorations of four Cronenberg films
Original mono audio for all films
Optional english subtitles for the deaf and hard of hearing
Transfer the Future: Author and critic Kim Newman discusses Cronenberg s early works
Sleeve featuring newly illustrated artwork by Gilles Vranckx
The Hawks and the Sparrows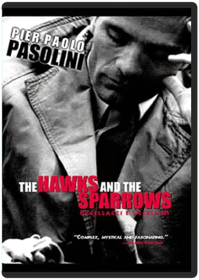 Pier Paolo Pasolini
THE HAWKS AND THE SPARROWS, a wild comic fable, stars the beloved stone faced clown Toto as an Italian everyman, and Ninetto Davoli as his good natured but empty headed son. Pasolini uses a comic crow, which philosophizes amusingly and pointedly about the passing scene, as a counterpoint to the performers, representing humanity, as they progress down the road of life. Pasolini presents a tragic fable which shows two delightful innocents caught, like many Italians, between the Church and Marxism.
Persona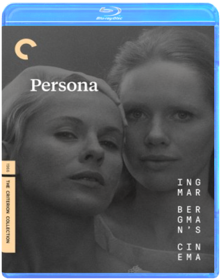 Ingmar Bergman
Famed stage actress Elisabet Vogler suffers a moment of blankness during a performance and the next day lapses into total silence. Advised by her doctor to take time off to recover from what appears to be an emotional breakdown, Elisabet goes to a beach house on the Baltic Sea with only Alma, a nurse, as company. Over the next several weeks, as Alma struggles to reach her mute patient, the two women find themselves experiencing a strange emotional convergence.
Tokyo Drifter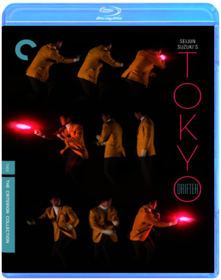 Seijun Suzuki
In this jazzy gangster film, reformed killer Phoenix Tetsu's attempt to go straight is squashed when his former cohorts call him back to Tokyo to help battle a rival gang. This onslaught of stylized violence and trippy colors got director Seijun Suzuki (Branded to Kill) in trouble with Nikkatsu studio heads, who were put off by his anything-goes, in-your-face aesthetic, equal parts Russ Meyer, Samuel Fuller, and Nagisa Oshima. Tokyo Drifter is a delirious highlight of the brilliantly excessive Japanese cinema of the sixties.
Belle de Jour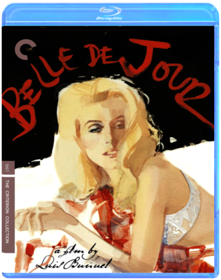 Luis Buñuel
The porcelain perfection of Catherine Deneuve (Repulsion) hides a cracked interior in the actress's most iconic role: Séverine, a chilly Paris housewife by night, a bordello prostitute by day. This surreal and erotic late-sixties daydream from provocateur for the ages Luis Buñuel (Viridiana) is an examination of desire and fetishistic pleasure (its characters' and its viewers'), as well as a gently absurdist take on contemporary social mores and class divisions. Fantasy and reality commingle in this burst of cinematic transgression, which was one of Buñuel's biggest hits.
Branded to Kill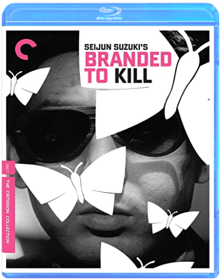 Seijun Suzuki
Theatre of Mr & Mrs Kabal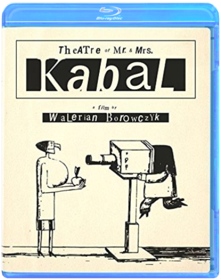 Walerian Borowczyk
Barbarella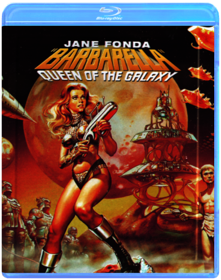 Roger Vadim
Sexy Barbarella roams 41st-century space with her blind guardian angel, Pygar.
Death by Hanging
Nagisa Oshima
Genius provocateur Nagisa Oshima (In the Realm of the Senses), an influential figure in the Japanese New Wave of the 1960s, made one of his most startling political statements with the compelling pitch-black satire Death by Hanging. In this macabre farce, a Korean man is sentenced to death in Japan but survives his execution, sending the authorities into a panic about what to do next. At once disturbing and oddly amusing, Oshima s constantly surprising film is a subversive and surreal indictment of both capital punishment and the treatment of Korean immigrants in his country.

BLU-RAY SPECIAL EDITION FEATURES 
- New, restored 4K digital transfer, with uncompressed monaural soundtrack
- New interview with critic Tony Rayns
- New high-definition digital transfer of director Nagisa Oshima s 1965 experimental short documentary Diary of Yunbogi
- Trailer
- New English subtitle translation
- PLUS: An essay by critic Howard Hampton
Hour of the Wolf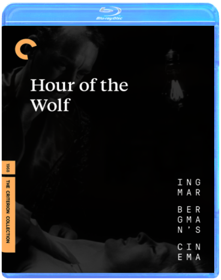 Ingmar Bergman
On a remote island, a troubled artist feels his mind slipping away from him. Troubled by disturbing visions and paranoid delusions, he and his wife begin to suspect that the haunting memories are the machinations of a bizarre, perverted cult that reside on the other side of the island.
If....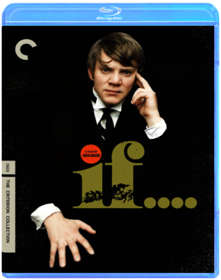 Lindsay Anderson
If…., directed by Lindsay Anderson (This Sporting Life), is a daringly chaotic vision of British society, set in a boarding school in late-sixties England. Before Kubrick made his mischief iconic in A Clockwork Orange, Malcolm McDowell made a hell of an impression as the insouciant Mick Travis, who, along with his school chums, trumps authority at every turn, finally emerging as a violent savior against the vicious games of one-upmanship played by both students and masters. Mixing color and black and white as audaciously as it mixes fantasy and reality, If…. remains one of cinema's most unforgettable rebel yells.
Shame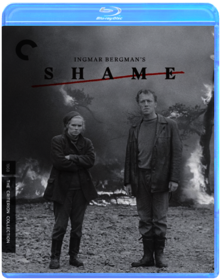 Ingmar Bergman
Former musicians Jan Rosenberg and his wife, Eva, have left the city to avoid a civil war and now live on a rural island where they tend a farm. While the situation seems idyllic, the couple's isolation begins to wear on their relationship, and eventually the armed conflict that they've tried to flee arrives on the quiet island in the form of soldiers. Try as they might, Jan and Eva ultimately can't evade either the war or their own marital problems.
Army of Shadows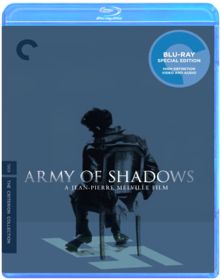 Jean-Pierre Melville
This masterpiece by Jean-Pierre Melville (Le doulos, Le cercle rouge) about the French Resistance went unreleased in the United States for thirty-seven years, until its triumphant theatrical debut in 2006. Atmospheric and gripping, Army of Shadows is Melville's most personal film, featuring Lino Ventura (Le deuxième souffle), Paul Meurisse (Diabolique), Jean-Pierre Cassel (The Discreet Charm of the Bourgeoisie), and the incomparable Simone Signoret (Casque d'or, Diabolique) as intrepid underground fighters who must grapple with their conception of honor in their battle against Hitler's regime.
Attraction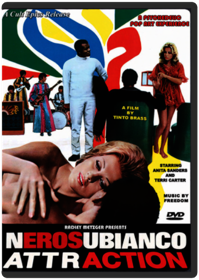 Tinto Brass
Camille 2000
Radley Metzger
A child of the sixties sexual revolution, beautiful, sensuous Marguerite (Daniel Gaubert) is addicted to sex and money. She is kept by a wealthy man, has a string of young lovers and hosts wild orgies in her luxurious villa. When she falls in love with the handsome bachelor Armand (Nino Castelnuova), he insists on absolute fidelity. Known by her reputation, Armand's controlling father soon intervenes, triggering a tragic turn of events. From Radley Metzger, the essential director of elegant erotic arthouse, comes the dazzling new 2000 version of Alexandre Dumas "The Lady of the Camellias."
The Damned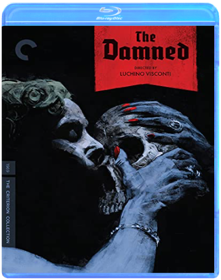 Luchino Visconti
Dillinger is Dead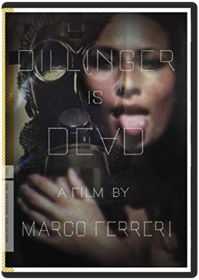 Mirella Mercio, Marco Ferreri
In this magnificently inscrutable late-sixties masterpiece, Marco Ferreri, one of European cinema's most idiosyncratic auteurs, takes us through the looking glass to one seemingly routine night in the life of an Italian gas mask designer, played, in a tour de force performance, by New Wave icon Michel Piccoli. In his claustrophobic, mod home, he pampers his pill-popping wife, seduces his maid, and uncovers a gun that may have once been owned by John Dillingerand then things get even stranger. A surreal political missive about social malaise, DILLINGER IS DEAD finds absurdity in the mundane. It is a singular experience, both illogical and grandly existential.
Fellini Satyricon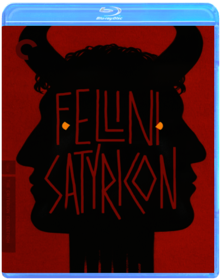 Federico Fellini
Federico Fellini's career achieved new levels of eccentricity and brilliance with this remarkable, controversial, extremely loose adaptation of Petronius's classical Roman satire, written during the reign of Nero. An episodic barrage of sexual licentiousness, godless violence, and eye-catching grotesquerie, Fellini Satyricon follows the exploits of two pansexual young men—the handsome scholar Encolpius and his vulgar, insatiably lusty friend Ascyltus—as they move through a landscape of free-form pagan excess. Creating apparent chaos with exquisite control, Fellini constructs a weird old world that feels like science fiction.
Goto Isle of Love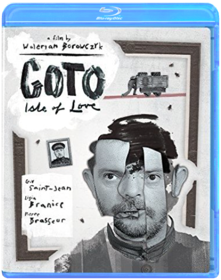 Walerian Borowczyk
A simpleton thief on Goto, an isolated island ruled by a barbaric dictator, climbs ranks from criminal to fly-catcher, dog-keeper and boot polisher, while himself and other islanders get caught up in throes of temptation, which threatens to change the fate of the island forever.

Medea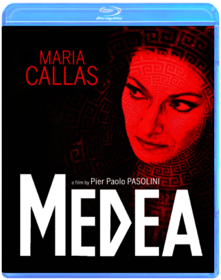 Pier Paolo Pasolini
Based on the Greek classic by Euripides, Pasolini's Medea tells the tale of Jason, the leader of the invincible army, and his quest for the Golden Fleece. Meeting the priestess of the Flees, Medea (Callas), Jason falls in love with her and takes her home as she sacrifices everything to be with him, including dismembering her own brother. Years later he spurns her for a new love, the young and beautiful Glauce. Medea, using her witch-craft powers, exacts a terrible revenge upon Jason leading to a terrifying climax where loyalty and betrayal are tried before the altar of human sacrifice. Opera legend Maria Callas stars in her only dramatic film role ever. Restored and re-mastered from a new 35mm film-to-tape transfer.
Obsessions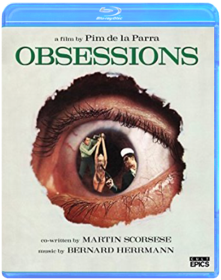 Pim de la Parra
The obscure film OBSESSIONS (aka A HOLE IN THE WALL) was directed by Dutch artsploitation auteur Pim de la Parra and co-produced by longtime collaborator Wim Verstappen (BLUE MOVIE). This gritty, psychedelic Hitchcockian mystery, which is notable for being the first Dutch film shot in English-language, starts in a savagely brutal fashion. When a bloody painting of Vincent van Gogh falls from a wall and exposes a makeshift peephole, student protagonist Nils Janssen (played by the film's German co-producer Dieter Geissler) becomes an unwitting witness to a gruesome sex crime next door. When his young fiancée Marina (Alexandra Stewart of Truffaut's DAY FOR NIGHT), an enterprising journalist, tells him about a report of a murder that she is writing, he naturally wonders if it's the very same killing.

This classic exploitation film was the birth of auteur cinema in Holland, and inspired legendary filmmakers such as Paul Verhoeven to make their start in the industry. Originally distributed in over 100 countries, the film remained unreleased in the U. S. (and France) until now. Perhaps most notably, the film was co-written by a young Martin Scorsese, who shot the legendary erotic dream sequence for his first feature WHO'S THAT KNOCKING AT MY DOOR (1968) in Amsterdam, that same year. Additionally, the film also stars legendary Dutch filmmaker Fons Rademakers (MIRA, THE ASSAULT), is edited by Henry Rust (CHILDREN OF PARADISE) and scored by Hitchcock composer Bernard Herrmann (TAXI DRIVER, SISTERS). OBSESSIONS is a curious cultural hybrid where late-1960s Dutch exploitation and classic Hollywood Hitchcock collide in a provocative and revolutionary fashion. Hitchcock, Scorsese & Sex. Made in Holland.

Special Features:New HD Transfer (from original 35mm film)Introduction by director Pim de La Parra (HD, 2017)Introduction by actor/producer Dieter Geissler (HD, 2016)Interview with Pim de La Parra (HD, 2017)Interview with Dieter Geissler (HD, 2016)Interview with Martin Scorsese (Volkskrant, 2017)Scorpio Films (Excerpt from Parradox documentary, HD 2010)Original Dutch Theatrical Trailer (HD)Script notes by Martin ScorseseObsessions photo video gallery
The Passion of Anna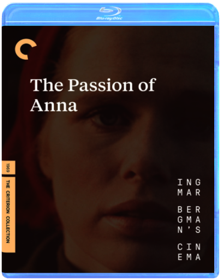 Ingmar Bergman
Not long after the dissolution of his marriage and a fleeting liaison with a neighbor, the reclusive Andreas begins an ill-fated affair with the mysterious, beguiling Anna, who has recently lost her own husband and son.
Porcile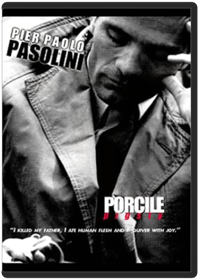 Pier Paolo Pasolini
Porcile, (Pigsty) the story of a cannibal in a medieval wasteland is interwoven with that of the son of an ex-Nazi industrialist in modern day Germany. The young German, who is more attracted to pigs than his fiancee, and the cannibal become sacrificial victims of their different societies. This strange, grotesque and thought provoking parable is filmed with such a calm beauty and underlying disgust that it gains a deep significance as an attack on the middle classes of the 20th century.
The Rite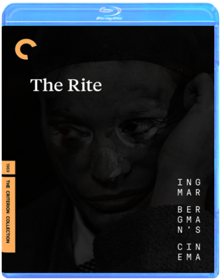 Ingmar Bergman
Actors Thea, Sebastian, and Hans are sequestered in the offices of Judge Abrahamson, who questions them about the play they have been performing, which has been accused of being obscene. As the judge interviews them separately and together, the three performers work through their considerable psycho-sexual baggage with each other, while collectively laying siege to the sensibilities of their authoritarian interrogator.

Women in Love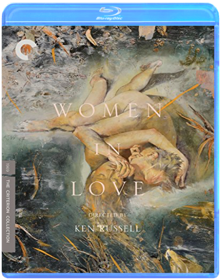 Ken Russell
Fårö Document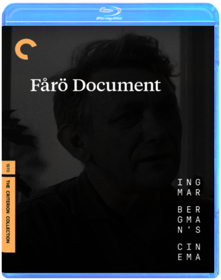 Ingmar Bergman
Ingmar Bergman had discovered the bleak, windswept Fårö while scouting locations for Through a Glass Darkly in 1960. Nearly a decade later—and after shooting a number of arresting dramas there and making the island his primary residence—the director set out to pay tribute to its inhabitants.
The Howl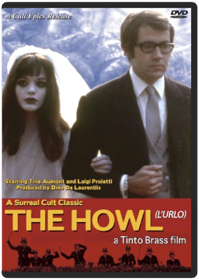 Tinto Brass
The Howl is a true surrealist cult classic, filled with eye-shattering imagery, visual jokes, impossible characters, riotous comedy, and punk rock music well before its time. A young bride escapes her wedding ceremony with a stranger and together they set off on an epic journey though increasingly bizarre lands. They encounter talking animals and mournful exhibitionists, converse with a discoursing rock, journey through a surrealist's psychedelic hotel, instigate a prison riot, escape from naked cannibals living in a tree and battle a wind-up midget dictator! Featuring the legendary Tina Aumont (Casanova) as the bride and Italy's great clown Luigi Proietti as her make-shift partner, The Howl challenges authority and convention in the true anarchist spirit of the 1960s.

Famous for his later erotica, Tinto Brass presents here one of the greatest works of the era - along with A Clock Work Orange, a film he was asked to direct, but instead made The Howl; one of the strangest films ever! Cult Epics presents the rare, original version of The Howl, taken directly from Tinto Brass' personal print.

Italian language with optional English subtitles.

Special Features:

Widescreen Version (16X9 Enhanced)Newly Restored, Uncensored Director's CutExclusive English Audio Commentary By Tinto BrassLobby Card GalleryTrailer
Investigation of a Citizen Above Suspicion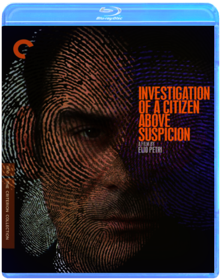 Elio Petri
The provocative Italian filmmaker Elio Petri's most internationally acclaimed work is this remarkable, visceral, Oscar-winning thriller. Petri maintains a tricky balance between absurdity and realism in telling the Kafkaesque tale of a Roman police inspector (A Fistful of Dollars's Gian Maria Volonté, in a commanding performance) investigating a heinous crime—which he committed himself. Both a penetrating character study and a disturbing commentary on the draconian crackdowns by the Italian government in the late 1960s and early '70s, Petri's kinetic portrait of surreal bureaucracy is a perversely pleasurable rendering of controlled chaos.
El Topo
Alejandro Jodorowsky
It was the landmark cult film that began the whole Midnight Movie phenomena of the counterculture crazy 1970s. EL TOPO was the most talked about, most controversial quasi-Western head trip ever made, transforming the way risk-taking audiences, seeking mainstream Hollywood alternatives, watched edgy underground films. Classic Americana and avant-garde European cinema sensibilities meet Zen Buddhism and the Bible as master gunfighter and cosmic mystic El Topo (played by writer/director Alejandro Jodorowsky) must defeat his four sharp-shooting rivals on an ever-increasingly bizarre path to allegorical self-enlightenment and surreal resurrection.
Valerie and Her Week of Wonders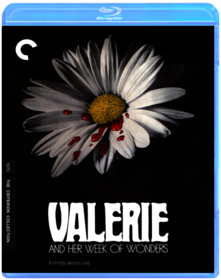 Jaromil Jire
Blanche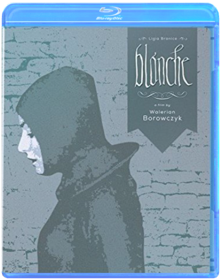 Walerian Borowczyk
Blanche is the young, pure, beautiful wife of the Master of the castle, in a secluded land. Every man is in love with her, including the King and his servant Bartolomeo, visiting the Master.

Blue Movie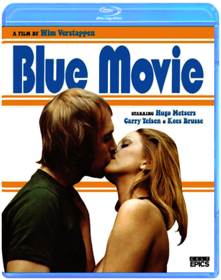 Wim Verstappen
Business Is Business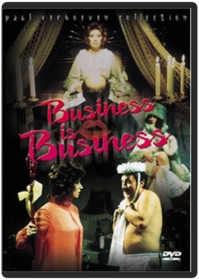 Paul Verhoeven
The Decameron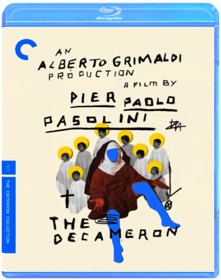 Pier Paolo Pasolini
A Lizard In a Woman's Skin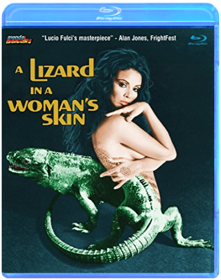 Lucio Fulci
Mondo Macabro is very proud to present A Lizard In A Women's Skin, released in HD on Blu-ray for the very first time in North America.

Carol Hammond, the frustrated wife of a successful London lawyer, is having bizarre, erotic dreams about her uninhibited neighbor, Julia Durer, who presides over noisy, sex and drug filled parties in the house next door. One night, Carol's dreams culminate in violent death and she wakes to find her nightmares have become reality - Julia has been murdered and Carol is the main suspect. This frightening discovery is just the beginning of a labyrinthine psycho sexual shocker which takes the viewer on a wild ride through a series of frequently breathtaking set pieces that set new standards for the Italian thriller.

This first US Blu-ray release of the film, taken from the original negative, is the longest uncut version currently available and it comes with a host of exclusive extras. Directed by controversial film maker Lucio Fulci (The New York Ripper, House by the Cemetery, Zombie), Lizard in a Woman's Skin is considered by many critics to be his finest achievement.

Special Features:Brand new HD transfer from film negativeShedding the Skin - documentaryDr Lucio Fulci's Day for Night - directed by Antonietta De Lillo - interview with Lucio FulciInterview with writer Stephen ThrowerInterview with actor Tony AdamsAudio commentary with Kris GavinTwo original trailersRadio spotsItalian/English Language/subtitle choices
The Touch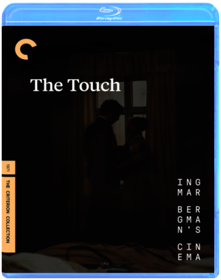 Ingmar Bergman
Wake in Fright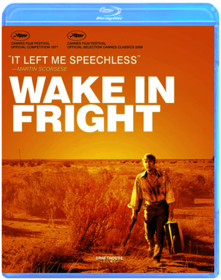 Ted Kotcheff
Includes SRM Free Digital Download

Awe-inspiring, brutal and stunning, WAKE IN FRIGHT is the story of John Grant, a bonded teacher who arrives in the rough outback mining town of Bundanyabba, planning to stay overnight before catching the plane to Sydney. But, as his one night stretches to five, he plunges headlong toward his own destruction. When the alcohol-induced mist lifts, the educated John Grant is no more. Instead there is a self-loathing man in a desolate wasteland, dirty, red-eyed, sitting against a tree and looking at a rifle with one bullet left... Believed lost for many years, WAKE IN FRIGHT has been painstakingly restored by Australia's National Film and Sound Archive and AtLab Deluxe, and is presented in its original uncompromising form.
Aguirre, Wrath of God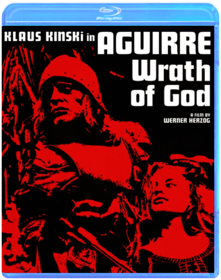 Werner Herzog
Quick Shipping !!! New And Sealed !!! This Disc WILL NOT play on standard US DVD player. A multi-region PAL/NTSC DVD player is request to view it in USA/Canada. Please Review Description.
The Canterbury Tales
Pier Paolo Pasolini
Cries and Whispers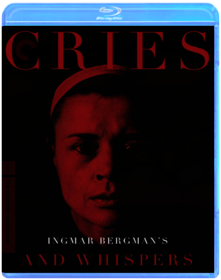 Ingmar Bergman
Lone Wolf and Cub
Kenji Misumi
Based on the best-selling manga series, the six intensely kinetic Lone Wolf and Cub films elevated chanbara to bloody, new heights. The shogun s executioner, Itto Ogami (Tomisaburo Wakayama), takes to wandering the countryside as an assassin along with his infant son Daigoro (Akihiro Tomikawa) and an infinitely weaponized perambulator helping those he encounters while seeking vengeance for his murdered wife. Delivering stylish thrills and a body count that defies belief, Lone Wolf and Cub is beloved for its brilliantly choreographed and unbelievably violent action sequences as well as for its tender depiction of the bonds between parent and child.

SPECIAL EDITION THREE-BLU-RAY BOX SET FEATURES
- New 2K digital restorations of all six films, with uncompressed monaural soundtracks
- High-definition presentation of Shogun Assassin, the 1980 English-dubbed reedit of the first two Lone Wolf and Cub films
- New interview with Kazuo Koike, writer of the Lone Wolf and Cub manga series and screenwriter on five of the films
- Lame d un père, l âme d un sabre, a 2005 documentary about the making of the series
- New interview in which Sensei Yoshimitsu Katsuse discusses and demonstrates the real Suio-ryu sword techniques that inspired those in the manga and films
- New interview with biographer Kazuma Nozawa about filmmaker Kenji Misumi, director of four of the six Lone Wolf and Cub films
- Silent documentary from 1937 about the making of samurai swords, with an optional new ambient score by Ryan Francis
- Trailers
- New English subtitle translations
- PLUS: A booklet featuring an essay and film synopses by Japanese pop culture writer Patrick Macias
Solaris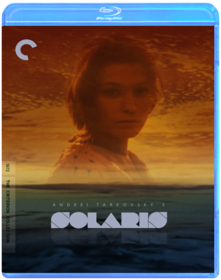 Andrei Tarkovsky
Ground control has been receiving strange transmissions from the remaining residents of the Solaris space station. When cosmonaut and psychologist Kris Kelvin is sent to investigate, he experiences the strange phenomena that afflict the Solaris crew, sending him on a voyage into the darkest recesses of his own consciousness. In Solaris, the legendary Russian filmmaker Andrei Tarkovsky (Ivan's Childhood, Andrei Rublev) gives us a brilliantly original science-fiction epic that challenges our conceptions about love, truth, and humanity itself.
What?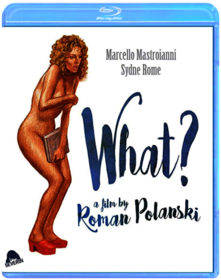 Roman Polanski
Roman Polanski described it as the ribald adventures of an innocent girl. More than four decades after its controversial release, it remains the most butchered, debated and least-seen film of the Oscar-winning director's entire career. The succulent Sydne Rome stars as an oft-naked American girl lost inside a Mediterranean villa inhabited by priests, pianists, perverts and a pimp (a deliciously bizarre performance by Marcello Mastroianni) while indulging in madcap acts that even include ping-pong. Hugh Griffith (Tom Jones), Romolo Valli (Boccaccio 70) and Polanski himself co-star in this surreal and sexy comedy, now finally restored to its original running time from a vault print reportedly stolen from the wine cellar of producer Carlo Ponti!

Special Features:Featurette: Sydne In Wonderland - Interview With Star Sydne RomeFeaturette: Memories Of A Young Pianist - Interview With Composer Claudio GizziFeaturette: A Surreal Pop Movie - Interview With Cinematographer Marcello GattiTheatrical Trailer
Amarcord
Federico Fellini
In his carnivalesque portrait of provincial Italy during the Fascist period, Federico Fellini satirizes his youth and turns daily life into a circus of social rituals, adolescent desires, male fantasies, and political repartee, all set to Nino Rota's classic, nostalgia-tinged score. The Academy Award-winning Amarcord was one of Fellini's most popular films and remains one of cinema's enduring treasures.
The Demons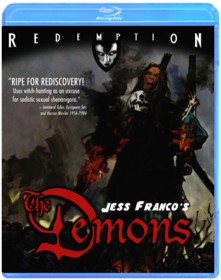 Jesús Franco
As the scarlet flames lick her pale and desperate face while the feeble body is eager to succumb, a vindictive unrepentant witch doomed by the Grand Inquisitor Jeffries and Lady de Winter to die at the stake vomits her last malignant and sulphurous curse to all those guilty of her ordeal. As a result, petrified and with the curse of demise upon the accusers' heads, Lord and Lady de Winter set out to trace the witch's dark bloodline, and in particular, her daughters Kathleen and Margaret who have been raised as Sisters in the Blackmoor convent since childhood. But within the nunnery's thick stone walls, rabid desire and evil possession govern, furthermore, only one daughter is the curse's true heir. Which one is granted the power of retribution?

Fantastic Planet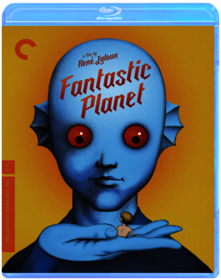 René Laloux
Watched Once. From a Private Collection. Kept in Great Condition.
Female Vampire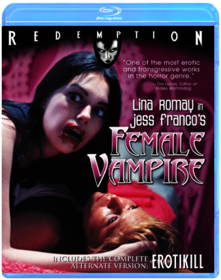 Jesús Franco
In the Madeira Island, the mute Countess Irina Karlstein is the last descendant of the evil Karlstein vampire family. She lives with her also mute servant and seems to be nymphomaniac, seeking for sex most of the time without satisfaction. Irina likes oral sex with men and women to suck off not only semen, but apparently also blood, killing her male and female lovers.

Frank & Eva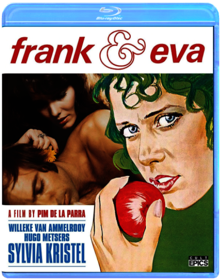 Pim de la Parra
FRANK & EVA: Living Apart Together

Frank (BLUE MOVIE's Hugo Metsers) and Eva (THE LIFT's Willeke van Ammelrooy) cannot live with or without each other. In the liberal 1970s, Frank sleeps with every woman he can get. Eva, meanwhile, is looking for more security and wants to start a family. Frank's behavior frustrates her so much that she starts an affair with their mutual friend. This social drama offers a view on relationships not much different than today. For Sylvia Kristel (her debut prior to EMMANUELLE), a special role was written after she said to Pim de la Parra, "Why won't you discover me? I'm the best."

Frank & Eva is the second artsploitation film by director Pim de la Parra, after he produced BLUE MOVIE with his partner Wim Verstappen. Cult Epics presents its worldwide premiere on Blu-ray and DVD, in High-definition with extensive bonus features.

SPECIAL FEATURES:

New High-definition transfer.
Audio Commentary by Pim de la Parra (2018).
Up Front & Naked: Sex in Dutch films (2017) featurette with Willeke van Ammelrooy a.o.
Frank & Eva Poster & Photo Gallery.
Sylvia Kristel Film Poster Gallery.
Original Theatrical Trailers.
The Holy Mountain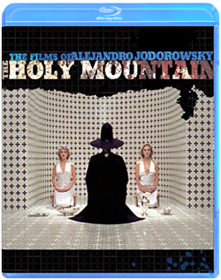 Alejandro Jodorowsky
The Alchemist (Alejandro Jodorowsky) assembles together a group of people from all walks of life to represent planets in the solar system. The occult adept s intention is to put the recruits though strange mystical rites and divest them of their worldly baggage before embarking on a trip to Lotus Island where they ascend The Holy Mountain to displace the immortal gods who secretly rule the universe. The big budget follow-up to Alejandro Jodorowsky's El Topo, The Holy Mountain premiered at the 1973 Cannes Film Festival, causing riots to break out in response to Jodorowsky s flood of sacrilegious imagery, existential symbolism and spiritual quest for entitlement pitting illusion against truth. Visually and viscerally, the film is a masterwork that benefitted greatly from a labor intensive 2K scan restoration, which enhanced The Holy Mountain's color palate from its initial release.
Immoral Tales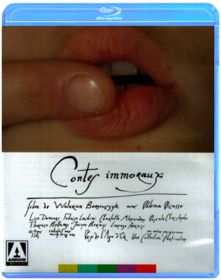 Walerian Borowczyk
Four erotic tales from in various historical eras. The first, 'The Tide', is set in the present day, and concerns a student and his young female cousin stranded on the beach by the tide, secluded from prying eyes. 'Therese Philosophe' is set in the nineteenth century, and concerns a girl being locked in her bedroom, where she contemplates the erotic potential of the objects contained within it. 'Erzsebet Bathory' is a portrait of the sixteenth-century countess who allegedly bathed in the blood of virgins, while 'Lucrezia Borgia' concerns an incestuous fifteenth-century orgy involving Lucrezia, her brother, and her father the Pope.

Scenes from a Marriage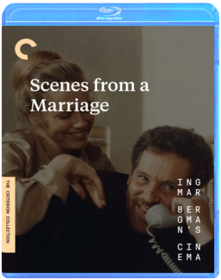 Ingmar Bergman
The Spirit of the Beehive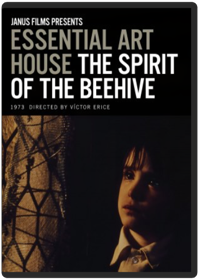 Víctor Erice
The Criterion Collection is proud to present Víctor Erice's spellbinding The Spirit of the Beehive, widely regarded as the greatest Spanish film of the 1970s. In a small Castilian village in 1940, directly following the country's devastating civil war, six-year-old Ana attends a traveling movie show of Frankenstein and becomes haunted by her memory of it. Produced as Franco's long regime was nearing its end, The Spirit of the Beehive is both a bewitching portrait of a child's inner life and an elusive, cloaked meditation of a nation trapped under tyranny—from one of cinema's most mysterious auteurs.
Turkish Delight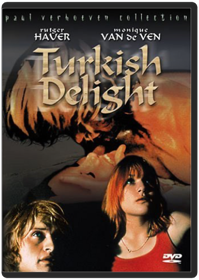 Paul Verhoeven
World on a Wire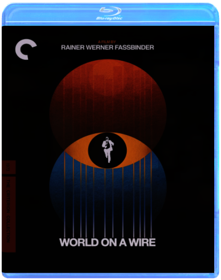 Rainer Werner Fassbinder
World on a Wire is a gloriously paranoid, boundlessly inventive take on the future from German wunderkind Rainer Werner Fassbinder (The Marriage of Maria Braun). With dashes of Stanley Kubrick, Kurt Vonnegut, and Philip K. Dick, as well as a flavor entirely his own, Fassbinder tells the noir-spiked tale of a reluctant action hero, Fred Stiller (The Odessa File's Klaus Lowitsch), a cybernetics engineer who uncovers a massive corporate conspiracy. At risk? (Virtual) reality as we know it. Originally made for German television, this recently rediscovered, three-and-a-half-hour labyrinth is a satiric and surreal look at the weird world of tomorrow from one of cinema's kinkiest geniuses.
Arabian Nights
Pier Paolo Pasolini
Emmanuelle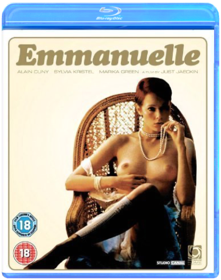 Just Jaeckin
Import Blu-Ray/Region A + B pressing.

Please note while the feature film is viewable on all Blu-Ray players the special features are in Standard Definition/PAL format and will not be viewable on US BR players.

Gallic director Just Jaeckin's classic erotic film Emmanuelle (1974). Sylvia Kristel became an international star as a result of this French screen adaptation of Emmanuelle Argan's controversial book about the initiation of a diplomat's young wife into the world of sensuality. As the pretty wife of a French ambassador in Bangkok, Emmanuelle discovers a burning sexual passion she has previously repressed. Under the tutelage of the wise old Mario, and with her husband's complicity, Emmanuelle discovers the joys of eroticism and lets herself slide into pleasure. Amongst the supplemental features on the disc are the terrific documentaries An Erotic Success and An Interview With Emmanuelle.
General Idi Amin Dada: A Self-Portrait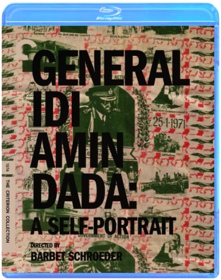 Barbet Schroeder
In 1974, Barbet Schroeder went to Uganda to make a film about Idi Amin, the country's ruthless, charismatic dictator. Three years into a murderous regime that would be responsible for the deaths of hundreds of thousands of Ugandans, Amin prepared a triumphal greeting for the filmmakers, staging rallies, military maneuvers, and cheery displays of national pride, and envisioning the film as an official portrait to adorn his cult of personality. Schroeder, however, had other ideas, emerging with a disquieting, caustically funny brief against Amin, in which the dictator's own endless stream of testimony charming, menacing, and nonsensical by turns serves as the most damning evidence. A revelatory tug-of-war between subject and filmmaker, General Idi Amin Dada: A Self-Portrait is a landmark in the art of documentary and an appalling study of egotism in power.

DIRECTOR-APPROVED BLU-RAY SPECIAL EDITION FEATURES
- New, restored 2K digital transfer, supervised by director Barbet Schroeder, with uncompressed monaural soundtrack
- New interview with Schroeder
- New interview with journalist and author Andrew Rice about Idi Amin's regime
- PLUS: An essay by critic J. Hoberman
How to Seduce a Virgin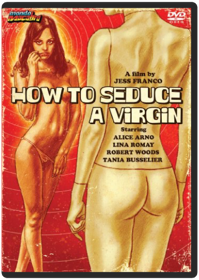 Jesús Franco
The beautiful Countess Martine de Bressac is released from the expensive asylum where she was incarcerated after castrating her former lover. She returns to her luxurious villa on the coast and goes at once down into her private underground dungeon. It's here that she indulges herself in the perverse sexual practices that give her life meaning, surrounded by the bizarre human statues of her previous victims. Her husband, Charles, feeds his wife's sick fantasies, aware that she is his meal ticket to a life of luxury. He announces that he has a new game for her - they will befriend and seduce the young and virginal daughter of a rich neighbor. But things do not go exactly as planned… Games of decadence and debauchery lead to mayhem and murder. From cult director Jess Franco. His most outrageous film. First ever US release.

Bonus Features:
Brand new transfer from film negativeInterview with writer Alain PetitIntroduction by critic Stephen ThrowerNewly created optional subtitlesExtensive production notesMondo Macabro previews
Lorna the Exorcist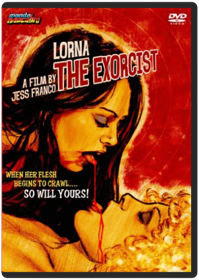 Jesús Franco
Patrick, a rich businessman, celebrates his daughter Linda's 18th birthday by taking her and his wife to a famous casino resort in the south of France, where, 20 years earlier, he had won the money that enabled him to start his business and begin his rise to the top. At the casino he meets the beautiful and mysterious Lorna, whom he first encountered that night 20 years ago. She reminds him that he made a promise to her back then. She is the power behind his success and now she has returned to claim her reward - his daughter, Linda. A masterpiece of transgressive horror from Jess Franco.
Sweet Movie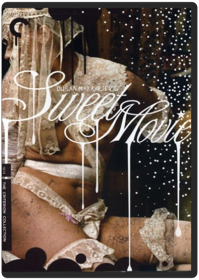 Dusan Makavejev
Pushing his themes of sexual liberation to their boiling point, Yugoslavian art-house provocateur Dusan Makavejev followed his international sensation WR: Mysteries of the Organism with this full-throated shriek in the face of bourgeois complacency and movie watching. Sweet Movie tackles the limits of personal and political freedom with kaleidoscopic feverishness, shuttling viewers from a gynecological beauty pageant to a grotesque food orgy with scatological, taboo-shattering glee. With its lewd abandon and sketch-comedy perversity, Sweet Movie became both a cult staple and an exemplar of the envelope pushing of 1970s cinema
The Beast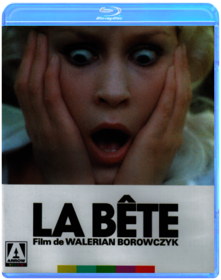 Walerian Borowczyk
THE BEAST

Once upon a time in the 18th century a beast lived in the woods of an aristocratic estate. And this beast, possessed of a giant phallus and an insatiable lust, set upon the beautiful young lady of the house. Two centuries later, the tale of the beast would return in the dreams of an American heiress contracted to carry the male descendant of the same crumbling aristocratic family and their secret.
Black Moon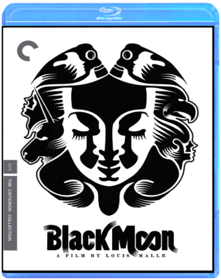 Louis Malle
Louis Malle (The Lovers, Au revoir les enfants) meets Lewis Carroll in this bizarre and bewitching trip down the rabbit hole. After skirting the horrors of an unidentified war being waged in an anonymous countryside, a beautiful young woman (Cathryn Harrison) takes refuge in a remote farmhouse, where she becomes embroiled in the surreal domestic odyssey of a mysterious family. Evocatively shot by cinematographer Sven Nykvist (Cries and Whispers, Fanny and Alexander), Black Moon is a Freudian tale of adolescent sexuality set in a postapocalyptic world of shifting identities and talking animals. It is one of Malle's most experimental films and a cinematic daydream like no other.
But Who Raped Linda?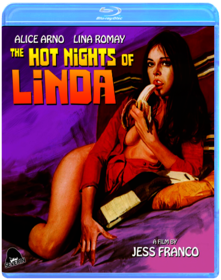 Jesús Franco
A young woman is hired to care for an elderly man who lives on an island off the Greek coast. When she arrives there the man warns her that his daughters are evil and dangerous. The woman discovers that one of the daughters is a crazed nymphomaniac who pursues, and seduces, everyone in the house, including her crippled sister.
Downtown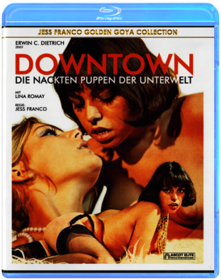 Jesús Franco
Germany released, Blu-Ray/Region A/B/C : it WILL NOT play on regular DVD player. You need Blu-Ray DVD player to view this Blu-Ray DVD: LANGUAGES: German ( Dolby Digital 5.1 ), German ( DTS-HD Master Audio ), English ( Subtitles ), WIDESCREEN (1.78:1), SPECIAL FEATURES: Interactive Menu, Photo Gallery, Scene Access, Trailer(s), Uncut, SYNOPSIS: A private eye who's over his head in debt takes on a job snapping photos of his client's rich husband in bed with another woman. But when the husband winds up with three bullet holes that seem to have come from the private eye's own gun, he's got to prove he's not the murderer meanwhile getting tangled deeper in a web of deceit, lies, and steamy night club dancers! ...Downtown (1975) ( Downtown - Die nackten Puppen der Unterwelt ) ( Down town )
Exorcism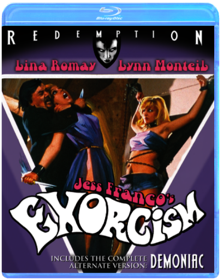 Jesús Franco
A former Catholic priest, who was tossed from the priesthood for his way-too-liberal beliefs, now writes S&M articles for a French magazine. Having been a witness to Black Masses complete with phony sacrifices, he deems himself judge and sets out to kill those people he feels are destined to spend eternity in Hell. ENGLISH DUBBED (also French w/ English Subtitles)
Katie Tippel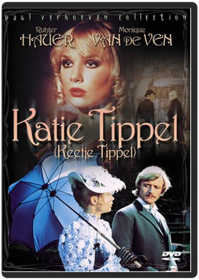 Paul Verhoeven
The Magic Flute
Ingmar Bergman
Monty Python and the Holy Grail
Terry Gilliam
The Monty Python team are at it again in their second movie. This time we follow King Arthur and his knights in their search for the Holy Grail. This isn't your average medieval knights and horses story - for a start, due to a shortage in the kingdom, all the horses have been replaced by servants clopping coconuts together!
My Nights with Susan, Sandra, Olga & Julie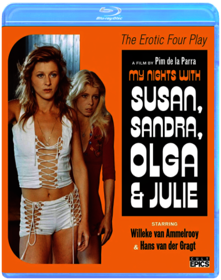 Pim de la Parra
Shivers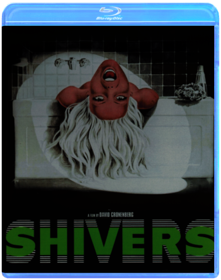 David Cronenberg
Starliner Towers is just another highrise apartment building until something terrible begins to go wrong. A terrifying parasite has taken hold, infecting everyone. Normal people are becoming deranged, committing uncontrollable acts of mindless violence. There's nowhere to hide and no escape from the terror.
Story of Sin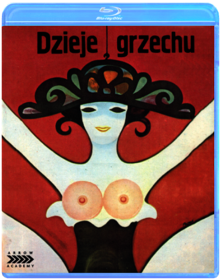 Walerian Borowczyk
The life of a beautiful, young and pious woman is thrown into chaos when her parents takes in a dashingly handsome lodger. Having embarked on a torrid affair, the lodger goes off to Rome to seek a divorce from his estranged wife.

Unable to live apart from her beloved, our hero leaves home only to fall prey to the infatuations and lusts of a band of noble admirers, unsavoury criminals and utopian do-gooders...

The only feature Walerian Borowczyk (The Beast, The Strange Case of Dr Jekyll and Miss Osbourne) made in his native Poland, Story of Sin transforms Stefan Zeromski s classic melodrama into a deliriously surrealistic meditation on l amour fou.

SPECIAL EDITION CONTENTS 2K restoration from the original film negativeHigh Definition Blu-ray (1080p) and Standard Definition DVD presentationsNew subtitle translationNew 2K restorations from the original negatives of Borowczyk s ground-breaking Polish shorts: Once Upon a Time (co-directed by Jan Lenica), Dom (co-directed by Lenica) and The SchoolNew introduction by poster designer Andrzej KlimowskiNew interview with Story of Sin lead actor Grazyna DlugoleckaNew interview featurette on Borowczyk's career in Poland by Daniel Bird (co-founder Friends of Walerian Borowczyk)New interview featurette on Borowczyk s innovate use of classical music in his films by writer and filmmaker David ThompsonReversible sleeve featuring original and newly commissioned artwork by Andrzej Klimowski

FIRST PRESSING ONLY: Fully illustrated collector s booklet featuring new and archival writing, including an exclusive interview with the producer of Story of Sin, director Stanislaw Rozewicz; a text by art historian and one-time Borowczyk collaborator, Szymon Bojko; and excerpts from Borowczyk s memoirs presented in English for the first time.
Barbed Wire Dolls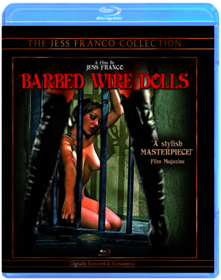 Jesús Franco
A prison in an isolated island is run by spineless and equally sadistic Dr. Carlos Costa. In fact, he is a killer who murdered the actual doctor of that name, whose name he then assumed. Assisting him is a monocled lesbian woman known only as The Wardress who regulates the prison with an iron fist - for example, via chaining them naked to a wall just out of reach of food, or placing them naked on a wire-frame bed where they receive electric shocks. She reads Nazi volumes such as Albert Speer's history of the Third Reich as leisure reading. Due to these torturing several prisoners in the past have died. The current authorities in charge of the prison have concealed this by claiming these prisoners died of heart failure. Maria is sentenced to life in prison for the murder of her sexually abusive father. Upon her arrival at the prison, she meets this cold-blooded, sadistic wardress and Dr. Costa. Sometime later Maria organizes a plan to rebel and escape.

How Is It Going?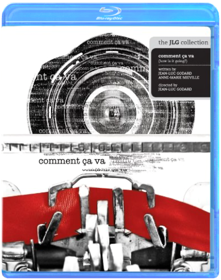 Jean-Luc Godard
Directed by the legendary Jean-Luc Godard (Contempt, Weekend) - combining video and film, Comment Ca Va? is a fascinating dialectic on the dissemination and processing of information, both literary and visual. Two workers of a communist newspaper strike out to make a film and video about the newspaper and the printing plant. One of the workers, Odette (Anne-Marie Mieville), has strange ideas about content and form and how the film should be made. Comment ca va? is a formally brilliant work about the transmission of ideas by the major media. Jean-Luc Godard co-wrote the screenplay with Anne-Marie Mieville (Ici Et Ailleurs).
In The Realm Of The Senses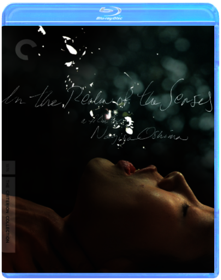 Nagisa Oshima
Still censored in its own country, In the Realm of the Senses (Ai no corrida), by Japanese director Nagisa Oshima, remains one of the most controversial films of all time. A graphic portrayal of insatiable sexual desire, Oshima's film, set in 1936 and based on a true incident, depicts a man and a woman (Tatsuya Fuji and Eiko Matsuda) consumed by a transcendent, destructive love while living in an era of ever escalating imperialism and governmental control. Less a work of pornography than of politics, In the Realm of the Senses is a brave, taboo-breaking milestone.

SPECIAL EDITION FEATURES:
New, restored high-definition digital transfer with uncompressed monaural soundtrack
New audio commentary with film scholar Tony Rayns
New interview with actor Tatsuya Fuji
A 1976 interview with director Nagisa Oshima and actors Fuji and Eiko Matsuda, and a 2003 program featuring interviews with consulting producer Hayao Shibata, line producer, Koji Wakamatsu, assistant director Yoichi Sai, and film distributor Yoko Asakura
Deleted footage
U.S. trailer
New and improved English subtitle translation
PLUS: A booklet featuring a new essay by Japanese film scholar Donald Richie and a reprinted interview with Oshima
Marquise de Sade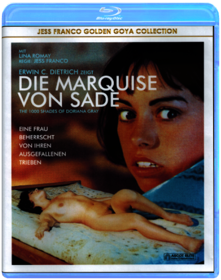 Jesús Franco
Lady Doriana Grey, who haunts her isolated castle, and her twin sister who has been driven insane after being institutionalized at a young age. In the mental facility, the sister is under the care of Dr. Orloff. The two share a psychic connection, and along with their similar looks, they apparently have another common bond. It would seem that Doriana is unable to experience sexual satisfaction. Her enigmatic presence brings her many lovers; mostly female who are unable to resist her charms. In succumbing to their lust for Doriana, they pay the ultimate price. As she brings them to orgasm, they perish as a result. This curse is apparently what keeps her young and enchanting. The lunatic sister on the other hand experiences everything, including the orgasms her other half is unable to achieve. She revels in the feelings her sister's lovers project when they are in their final throes of life and passion.
Salò, or The 120 Days of Sodom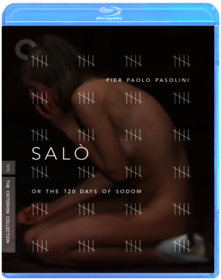 Pier Paolo Pasolini
The notorious final film from Pier Paolo Pasolini (Mamma Roma), Salo, or the 120 Days of Sodom, has been called nauseating, shocking, depraved, pornographic . . . It's also a masterpiece. The controversial poet, novelist, and filmmaker's transposition of the Marquis de Sade's eighteenth-century opus of torture and degradation to Fascist Italy in 1944 remains one of the most passionately debated films of all time, a thought-provoking inquiry into the political, social, and sexual dynamics that define the world we live in.
Salon Kitty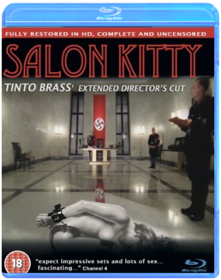 Tinto Brass
United Kingdom released, Blu-Ray/Region A/B/C : it WILL NOT play on regular DVD player. You need Blu-Ray DVD player to view this Blu-Ray DVD: LANGUAGES: English ( Dolby Digital 2.0 ), English ( Dolby DTS-HD Master Audio ), French ( Dolby Digital 2.0 ), German ( Dolby Digital 2.0 ), Italian ( Dolby Digital 2.0 ), English ( Subtitles ), WIDESCREEN (1.78:1), SPECIAL FEATURES: Anamorphic Widescreen, Cast/Crew Interview(s), Interactive Menu, Remastered, Scene Access, Trailer(s), Uncut, SYNOPSIS: Berlin, 1939: At the dawn of World War II, power-mad SS Officer Wallenberg (Helmut Berger of THE DAMNED) is ordered to find and train Germany's most beautiful women to work in the opulent brothel of Madam Kitty (Ingrid Thulin of CRIES AND WHISPERS). Here these Nazi nymphs will submit to the bizarre passions and carnal degradations of the Reich's highest-ranking men and women while Wallenberg secretly records their acts for blackmail. But when an innocent young prostitute (Teresa Ann Savoy of CALIGULA) uncovers the conspiracy, her revenge will ignite a holocaust of pain, pleasure and shocking sexual perversion. The story is true. The depravity is real. The film is SALON KITTY. ...Salon Kitty (1976) ( Madam Kitty )
The Tenant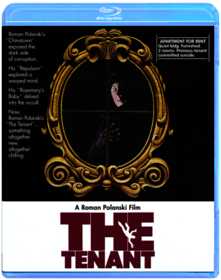 Roman Polanski
After the triumph of Chinatown, Roman Polanski's The Tenant marked an unsettling return to the horrifying psychodrama of Repulsion and Rosemary's Baby. As in those previous films, Polanski explores a descent into madness with s
The Watcher in the Attic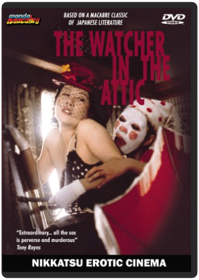 Noboru Tanaka
The film is set in 1923 in a cheap Tokyo boarding house. The landlord, Goda, roams through the attic, observing the weird lives of his tenants through holes in the ceiling. One day he sees a prostitute murder one of her clients and decides that at last he has found his soul mate... Based on stories by the Japanese master of horror, Edogawa Rampo, the film features some of the most bizarre sex scenes ever, including the story of a man who hides inside a special chair, so that a naked woman can sit on him.
Blue Rita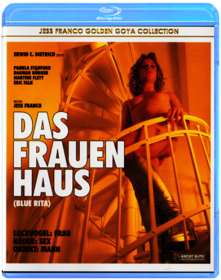 Jesús Franco
Nightclub owner and erotic dancer Rita Blue uses her place as a front for working undercover as a spy. Motivated by her vehement hatred of men that stems from having been sexually abused as a child, Rita and her seductive female cohorts not only gleefully torture guys as a means to obtain vital information, but also manhandle wealthy men in order to make them hand over their fortunes to them.
House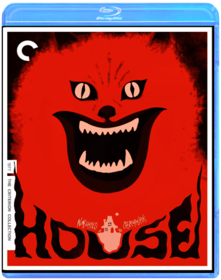 Nobuhiko Obayashi
How to describe Nobuhiko Obayashi's indescribable 1977 movie HOUSE (Hausu)? As a psychedelic ghost tale? A stream-of-consciousness bedtime story? An episode of Scooby-Doo as directed by Mario Bava? Any of the above will do for this hallucinatory head trip about a schoolgirl who travels with six classmates to her ailing aunt's creaky country home and comes face-to-face with evil spirits, a demonic house cat, a bloodthirsty piano, and other ghoulish visions, all realized by Obayashi via a series of mattes, animation, and collage effects. Equal parts absurd and nightmarish, HOUSE might have been beamed to Earth from some other planet. Never before available on home video in the United States, it's one of the most exciting cult discoveries in years.
Ilsa, The Wicked Warden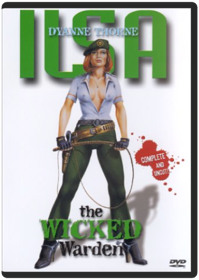 Jesús Franco
Prolific Spanish sexploitation legend Jess Franco's entry into the Ilsa sweepstakes is actually a knock-off called Greta, the Mad Butcher. A red-tressed Dyanne Thorne is the (what else?) sadistic warden of a Latin American political prison posing as an institution for sexually disturbed women, but despite the name change she's still the arch, statuesque Joan Crawfordesque dominatrix with big hair, a bigger bust, and a Nazi growl. Franco muse Lina Romay is Greta's smoldering, often naked sex slave, a willing masochist who falls in love with a new prisoner (who just happens to be an undercover agent searching for her missing sister) and finally turns on Greta in a ferocious cannibalistic revolt. In between are the usual women-in-prison tropes (catfights, long showers, floggings, and electroshock interrogations) and a few new twists, including a perverted game of pincushion sex and a violent gang rape organized in the spirit of "experimental therapy." It doesn't quite reach the threshold of violent sadism established by Ilsa, She Wolf of the SS, but it's no Girl Scout picnic either. Franco brings his unique sensibility to the Ilsa genre and provides a modicum of craft to the film, making it by default the most accomplished of the otherwise bluntly directed series. —Sean Axmaker
Love Camp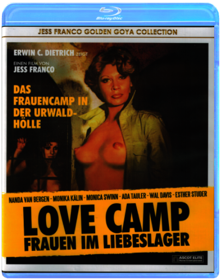 Jesús Franco
A group of women are brought by guerrillas to a prison camp in the jungle, where they are to serve the pastime of the soldiers. But the perverted camp wardress, Isla who is privately interested in some of the women herself makes life difficult for the girls. When a guerrilla leader visits the camp, he falls in love with one of the "sex slaves" and decides to help her escape. But the wardress tries to prevent this with all means at her disposal.
Love Letters of a Portuguese Nun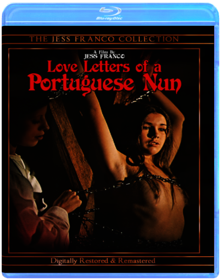 Jesús Franco
16-year-old Maria is forced into Serra D'Aires convent, secretly run by Satanists. Her confessor is in collusion with the Mother Superior. Maria is tortured, forced into sex with men, women, and the horned Devil, and told that it's all a bad dream. She writes a letter to God, and a Knight rescues her, only to fall into the hands of the Inquisition, put on the rack, and condemned to death like Joan of Arc.
Rabid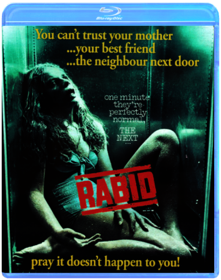 David Cronenberg
"David Cronenberg' underrated second film continues to develop his theme of body manipulation. ", Combustible Celluloid

With Rabid, acclaimed director David Cronenberg (The Fly, Dead Ringers, Naked Lunch) delivers a high-tension thriller filled with "zombified sluts and shock moments... an irresistible combination that Cronenberg handles well", (Almar Haflidason, BBC)!

After undergoing radical emergency surgery, Rose (former adult film star Marilyn Chambers in her first leading role in a mainstream film) develops an insatiable desire for blood. She searches out victims to satisfy her incurable craving, infecting them with an unknown disease which in turn swiftly drives them insane... and makes them equally bloodthirsty.

Follow the lovely but deadly Rose through her terrifying ordeal as victim by victim, the spreading circle of casualties grows... until no one can escape their grisly fate of becoming... Rabid.
Soldier of Orange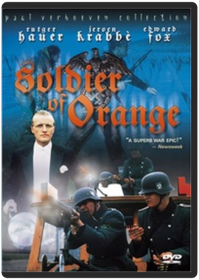 Paul Verhoeven
Suspiria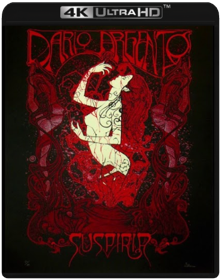 Dario Argento
Quick Shipping !!! New And Sealed !!! This Disc WILL NOT play on standard US DVD player. A multi-region PAL/NTSC DVD player is request to view it in USA/Canada. Please Review Description.
Swedish Nympho Slaves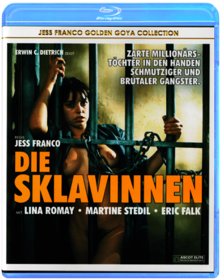 Jesús Franco
When a woman has been found by the police she tells of being kidnapped, drugged and tortured by Arminda, a brothel madam. For many years they have been trying to shut down her sex palace called The Pagoda, but can't get close enough as she has friends in high places. But now the woman will help put Arminda away for years.

Voodoo Passion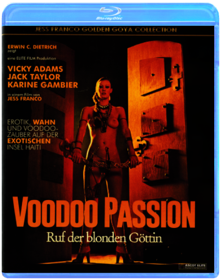 Jesús Franco
Susan arrives in Haiti to live with her husband Jack, who lives with a lesbian housekeeper and Olga, a nymphomaniac platinum blonde, introduced to her as Jack's sister. Susan begins to have nightmares about voodoo ceremonies and murder.

Autumn Sonata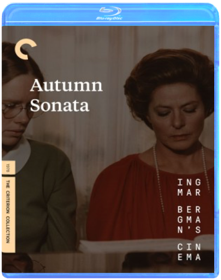 Ingmar Bergman
Behind Covent Walls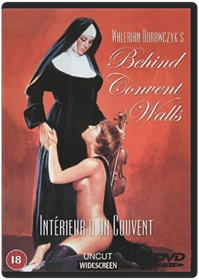 Walerian Borowczyk
Directed by Walerian Borowczyk. Starring Marina Pierro, Ligia Branice, Mario Maranzana.
Stay As You Are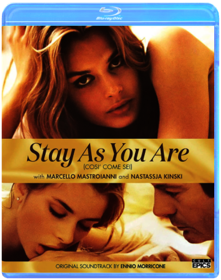 Alberto Lattuada
Women Without Innocence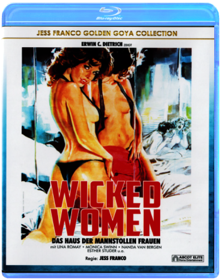 Jesús Franco
Germany released, Blu-Ray/Region A/B/C : it WILL NOT play on regular DVD player. You need Blu-Ray DVD player to view this Blu-Ray DVD: LANGUAGES: German ( Dolby Digital 5.1 ), German ( DTS-HD Master Audio ), Dutch ( Subtitles ), English ( Subtitles ), WIDESCREEN (1.78:1), SPECIAL FEATURES: Interactive Menu, Photo Gallery, Scene Access, Uncut, SYNOPSIS: Spending her holidays on the Swiss/Italian border, Margareta (Lina Romay) meets charming Sandra Mauro (Monica Swinn) and her husband. She agrees to stay in their house for the rest of her vacation, unaware that they are going to use her for smuggling diamonds over the border. There they get a little 'deeper' into knowing each other, but one night she awakens to strange noises and finds the couple brutally murdered in their living room. Margareta, deeply traumatized and unable to speak, is taken to Dr. Antonio's asylum. Antonio tries his very best to get her to speak and to reveal the events of the dreadful night. His attempts are not unselfish, since every member of the medical staff has already tried to be the first to find out where the missing diamonds are hidden. One night a mysterious black robbed person kills one of the nurses. Is this just a random attack or has somebody tried to get rid of a possible competitor. Only Margareta, who saw the killer, is able to uncover the mystery... ...Wicked Women (1978) ( Frauen ohne Unschuld ) ( Women Without Innocence )
The Brood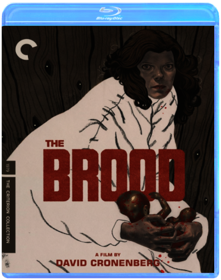 David Cronenberg
A disturbed woman is receiving a radical form of psychotherapy at a remote, mysterious institute. Meanwhile, her five-year-old daughter, under the care of her estranged husband, is being terrorized by a group of demonic beings. How these two story lines connect is the shocking and grotesque secret of this bloody tale of monstrous parenthood from David Cronenberg (Scanners), starring Oliver Reed (Women in Love) and Samantha Eggar (The Collector). With its combination of psychological and body horror, The Brood laid the groundwork for many of the director's films to come, but it stands on its own as a personal, singularly scary vision. DIRECTOR-APPROVED BLU-RAY SPECIAL EDITION FEATURES • New, restored 2K digital transfer, supervised by director David Cronenberg, with uncompressed monaural soundtrack • New documentary about the making of the film and Cronenberg's early work, featuring actor Samantha Eggar, producer Pierre David, cinematographer Mark Irwin, assistant director John Board, and special makeup effects artists Rick Baker (Videodrome) and Joe Blasco (Shivers and Rabid) • New, restored 2K digital transfer of Crimes of the Future, a 1970 feature by Cronenberg, supervised by the director, plus a 2011 interview in which the director discusses his early films with Fangoria editor Chris Alexander • Interview from 2013 with actors Art Hindle and Cindy Hinds • Appearance by actor Oliver Reed on The Merv Griffin Show from 1980 • Trailer and radio spot • PLUS: An essay by critic Carrie Rickey
Fårö Document 1979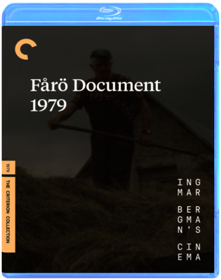 Ingmar Bergman
Midway through his time in Germany, Bergman returned to Fårö for his second documentary exploration of the remote Swedish island he loved and the socio­economic realities experienced by those who lived there. Longer, more optimistic, and less ascetic than its predecessor, this film charts a calendar year in the life of the island's 673 inhabitants, many of whom he observes working tirelessly shearing sheep, thatching roofs, and slaughtering livestock, as well as going about various communal rituals. Distilled from twenty-eight hours of material, Fårö Document 1979 is a lyrical depiction of life's cyclical nature.
Fascination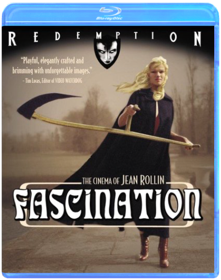 Jean Rollin
The masterpiece of renowned French filmmaker Jean Rollin, FASCINATION follows a swaggering thief who hides out in a lavish chateau, holding the occupants at gunpoint. When night falls, he realizes that these two maids are not only deadlier than he imagined, but are gatekeepers to a ring of women with a thirst for blood.

BONUS FEATURES: Original Theatrical French Trailer, Deleted Sex Scenes (16 min), Short Subject Documentary: ''Virgins & Vampires'' (24 min), Trailers for The Nude Vampire, Lips of Blood, Shiver of the Vampires & The Iron Rose.
Immoral Women
Walerian Borowczyk
From The Infamous Director Of IMMORAL TALES and THE BEAST
Now Uncut And Uncensored For The First Time Ever In America

Some have hailed him as a genius of joyous erotica, while others have condemned him as a monster of pornographic depravity. But in this controversial three-part feature by writer/director Walerian Borowczyk, women are mysterious and degenerate creatures who hunger for both extremes. In the first tale, Marina Pierro (of BEHIND CONVENT WALLS) stars as the muse whose rampant lusts enflamed the artists and clergy of ancient Rome. Then Gaëlle Legrand is a blossoming teen in 18th century France whose unnatural desire for her pet bunny leads to an act of depraved passion. Finally, a luscious young wife (former Disney child star Pascale Christophe) is abducted and raped before finding the ultimate ecstasy with her four-legged savior.

Severin Films is proud to present this notorious erotic epic - also known as THREE IMMORAL WOMEN and HEROINES OF EVIL - transferred from its original European negative materials with all of its scenes of daring sexuality now fully restored.
Mad Max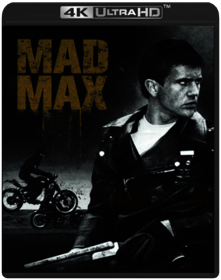 George Miller
Malabimba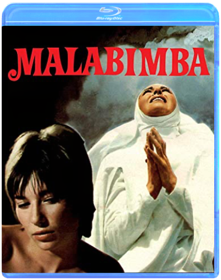 Andrea Bianchi
Monty Python's Life of Brian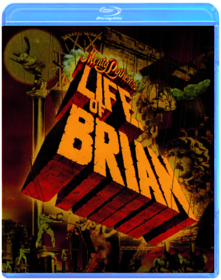 Terry Jones
On a Midnight Clear 2000 years ago, three wise men enter a manger where a babe is wrapped in swaddling clothes. It is an infant called Brian...and the three wise men are in the wrong manger. For the rest of his life, Brian (Graham Chapman) finds himself regarded as something of a Messiah, yet he's always in the shadow of this Other Guy from Galilee. Brian is witness to the Sermon of the Mount, but his seat is in such a bad location that he can't hear any of it ("Blessed are the cheesemakers?"). Ultimately he is brought before Pontius Pilate and sentenced to crucifixion, which takes place at that crowded, non-exclusive execution site a few blocks shy of Calvary. Rather than utter the Last Six Words, Brian leads his fellow crucifixees in a spirited rendition of a British music hall cheer-up song "Always Look On The Bright Side of Life." The whole Monty Python gang (Chapman, John Cleese, Michael Palin, Eric Idle, and Terry Gilliam) are on hand in multiple roles, playing such sacred characters as Stan Called Loretta, Deadly Dirk, Casts the First Stone, and Intensely Dull Youth; also showing up are Goon Show veteran Spike Milligan and a Liverpool musician named George Harrison.
Nosferatu the Vampyre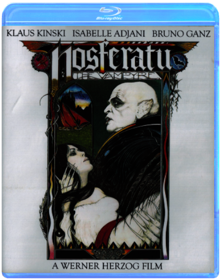 Werner Herzog
It is 1850 in the beautiful, perfectly-kept town of Wismar. Jonathan Harker is about to leave on a long journey over the Carpathian Mountains to finalize real estate arrangements with a wealthy nobleman. His wife, Lucy begs him not to go and is troubled by a strong premonition of danger. Despite her warnings, Jonathan arrives four weeks later at a large, gloomy castle. Out of the mist appears a pale, wraith-like figure with a shaven head and deep-sunken eyes who identifies himself as Count Dracula. The events that transpire slowly convince Harker that he is in the presence of a vampyre. What he doesn't know is the magnitude of danger he, his wife and his town are about to experience.
Quadrophenia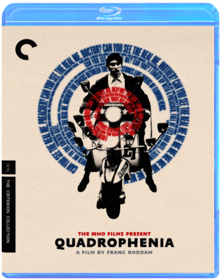 Frank Rodam, The Who
Six Swedish Girls in a Boarding School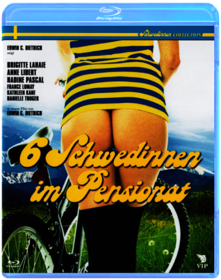 Erwin C. Dietrich
Germany released, Blu-Ray/Region A/B/C : it WILL NOT play on regular DVD player. You need Blu-Ray DVD player to view this Blu-Ray DVD: LANGUAGES: English ( Dolby Digital 5.1 ), English ( DTS-HD Master Audio ), German ( Dolby Digital 5.1 ), German ( DTS-HD Master Audio ), German ( Subtitles ), Italian ( Subtitles ), WIDESCREEN (1.85:1), SPECIAL FEATURES: Cast/Crew Interview(s), Featurette, Interactive Menu, Photo Gallery, Scene Access, Trailer(s), SYNOPSIS: In an exclusive private school for girls Miss Stein executes a stern rule. This is very necessary, because six blonde Swedes have been entrusted to her. But neither she nor the gymnastic trainer Mike succeed in keeping the scandinavian beauties off their increasingly crazy tricks. So it becomes inevitable, that the girls, educated in Sweden to free love, carry through their lovecrazy tricks with every man in the range of many miles, so far as they are able to drive their red bikes. Even the tight gymnastic teacher is not exempted... ...Six Swedes on a Campus (1979) ( Sechs Schwedinnen im Pensionat ) ( 6 Swedish Girls in a Boarding School )
Stalker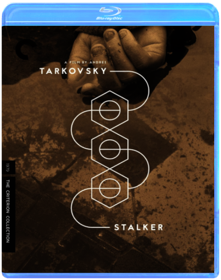 Andrei Tarkovsky
Andrei Tarkovsky s final Soviet feature is a metaphysical journey through an enigmatic postapocalyptic landscape, and a rarefied cinematic experience like no other. A hired guide the Stalker leads a writer and a scientist into the heart of the Zone, the restricted site of a long-ago disaster, where the three men eventually zero in on the Room, a place rumored to fulfill one s most deeply held desires. Adapting a science-fiction novel by Arkady and Boris Strugatsky, Tarkovsky created an immersive world with a wealth of material detail and a sense of organic atmosphere. A religious allegory, a reflection of contemporaneous political anxieties, a meditation on film itself Stalker envelops the viewer by opening up a multitude of possible meanings.

BLU-RAY SPECIAL EDITION FEATURES
- New 2K digital restoration, with uncompressed monaural soundtrack
- New interview with Geoff Dyer, author of Zona: A Book About a Film About a Journey to a Room
- Interview from 2002 with cinematographer Alexander Knyazhinsky
- Interview from 2002 with set designer Rashit Safiullin
- Interview from 2002 with composer Eduard Artemyev
- New English subtitle translation
- More!
- PLUS: An essay by critic Mark Le Fanu
The Tempest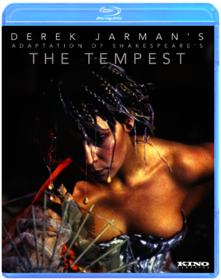 Derek Jarman
Tess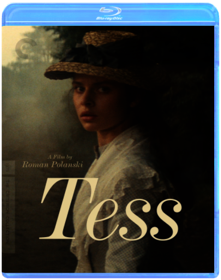 Roman Polanski
New in the factory-sealed shrinkwrap. Tracking is included for U.S. orders.
Confidence
István Szabó
Every Man for Himself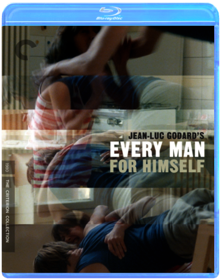 Jean-Luc Godard
After a decade in the wilds of avant-garde and early video experimentation, Jean-Luc Godard (Breathless) returned to commercial cinema with this work of social commentary, star-driven and narrative while remaining defiantly intellectual and visually cutting-edge. Every Man for Himself, featuring a script by Jean-Claude Carrière (The Discreet Charm of the Bourgeoisie) and Anne-Marie Miéville (Ici et ailleurs), looks at the sexual and professional lives of three people—a television producer (Van Gogh's Jacques Dutronc), his ex-girlfriend (The Return of Martin Guerre's Nathalie Baye), and a prostitute (White Material's Isabelle Huppert)—to create a meditative story about work, relationships, and the notion of freedom. Made twenty years into his career, the film was, according to Godard, a second debut.
La Femme-Objet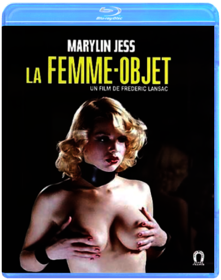 Claude Mulot
From the Life of the Marionettes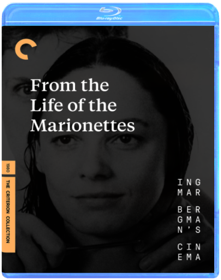 Ingmar Bergman
Made during his self-imposed exile in Germany, Ingmar Bergman's From the Life of the Marionettes offers a lacerating portrait of a destructive marriage and a complex psychological analysis of a murder. Businessman Peter nurses fantasies of killing his wife, Katarina, until a prostitute becomes his surrogate prey. In the aftermath of the crime, Peter and Katarina's psychiatrist and others attempt to explain its roots. Jumping back and forth in time, this compelling film moves seamlessly between seduction and repulsion, and the German cast is superb.
Two Female Spies with Flowered Panties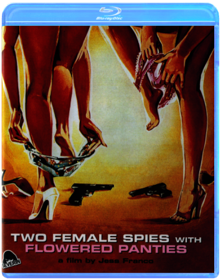 Jesús Franco
In this long-unseen shocker from "one of filmdom's most provocative creators" (The A.V. Club), the legendary Jess Franco (VAMPYROS LESBOS) pushes the limits of psycho-insanity like never before: Lina Romay (BARBED WIRE DOLLS) and Lynn Monteil (of Jean Rollin's ZOMBIE LAKE and Franco's SADOMANIA) star as a pair strippers released from prison to work undercover for the U.S. government. What follows is a deranged mélange of audacious international politics that will leave even the most obsessive Franco fanatics slack-jawed in astonishment. Olivier Mathot (CANNIBAL TERROR), Joëlle Le Quément (WOMEN BEHIND BARS) and Claude Boisson (DEVIL HUNTER) co-star in this Euro-rarity, now restored uncut in HD and loaded with exclusive Bonus Materials from the Franco archives.

Special Features:Bonus DVD Disc, Opalo de Fuego Included!Two Cats In The Canaries: An Interview With Director Jess FrancoFilmmaker Donald Farmer Interviews Longtime Franco Composer Daniel WhiteStephen Thrower On TWO FEMALE SPIESLocation Out-takesTheatrical Trailer
Das Boot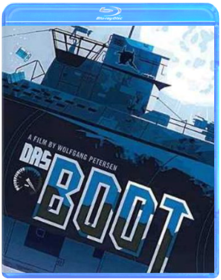 Wolfgang Petersen
It is 1942 and the German submarine fleet is heavily engaged in the so called "Battle of the Atlantic" to harass and destroy English shipping. With better escorts of the Destroyer Class, however, German U-Boats have begun to take heavy losses. Das Boot is the story of one such U-Boat crew, with the film examining how these submariners maintained their professionalism as soldiers, attempted to accomplish impossible missions, while all the time attempting to understand and obey the ideology of the government under which they served.
Das Boot
Wolfgang Petersen
Mephisto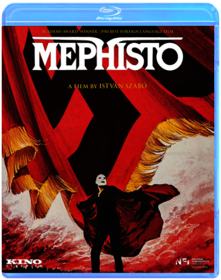 István Szabó
Scanners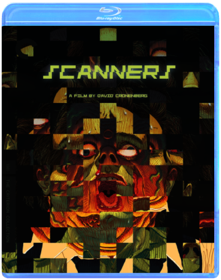 David Cronenberg
SCANNERS (BLU-RAY/DVD COMBO/1981/WS 1.78/3 DISC)HORROR
Der Fan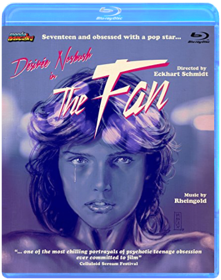 Eckhart Schmidt
Teenager Simone appears to be like any other young pop fan. But soon her fixation on the band's lead singer R takes over her life. Simone walks out of school, breaks off with her friends and parents and somehow finds herself waiting for her idol as he appears on a TV show. When she sees him in the flesh she is speechless, unable even to ask for his autograph. He reaches out to touch her. Overcome with emotion, Simone faints; with that first touch, R's fate is sealed. Simone discovers the carefully styled world of which R is just another product. Simone wants nothing more than to love and be loved by R, but he takes her with machine-like coldness. She experiences their intimacy as a kind of slow motion nightmare, an encounter with a robotic creature, totally incapable of affection or emotion. Simone cannot accept the detachment of her idol, and when R walks out on her to join his friends, she plots her revenge. Simone plans the ultimate sacrifice of her god on the altar of her madness, a ceremony as exalted and romantic as it is horribly wonderful. The police search for R. But only Simone knows where he is, and she will give birth to him anew....

Special Features:

Interview With Director/Writer
Fanny and Alexander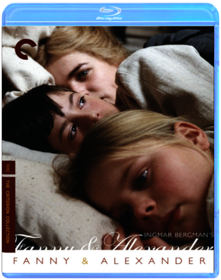 Ingmar Bergman
Through the eyes of ten-year-old Alexander, we witness the delights and conflicts of the Ekdahl family, a sprawling bourgeois clan in turn-of-the-twentieth-century Sweden. Ingmar Bergman (The Seventh Seal) intended Fanny and Alexander as his swan song, and it is the legendary director's warmest and most autobiographical film, a four-time Academy Award–winning triumph that combines his trademark melancholy and emotional intensity with immense joy and sensuality. The Criterion Collection is proud to present both the theatrical release and the original five-hour television version of this great work. Also included in the box set is Bergman's own feature-length documentary The Making of "Fanny and Alexander," a unique glimpse into his creative process.
Pink Floyd: The Wall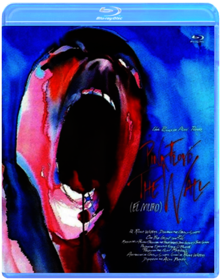 Alan Parker
In celebration of the 25th anniversary of the release of Alan Parker's masterpiece film version of Pink Floyd's groundbreaking prog rock album "The Wall", Columbia has released this special limited-edition DVD of the film. Packaged in a deluxe DVD digi-pak designed to look like "The Wall" with debossed brick work and a clear O-card, the release features a photo montage of film shots and a fold-out reproduction of the original film promo poster. Also includes the documentary "Other Side of the Wall" about the making-of and "Retrospective", an exclusive 45 minute retrospective documentary with interview of Roger Waters, Alan Parker, Gerald Scarfe, lots more. Loosely based on the life story of Syd Barrett, Pink Floyd's original front man (who was kicked out of the band for his bizarre and disturbing behavior only to go insane shortly thereafter), PINK FLOYD: THE WALL stars Bob Geldof as Pink, a mentally damaged man who has gone from a hopeful child artist to a burned-out rock star drifting away from reality. As Pink festers in his hotel room, elements of his abusive childhood come back to haunt him until he begins to descend into absolute madness. Director Alan Parker's intense and fully realized film interpretation of the English band's classic album THE WALL melds whimsical fantasy with dark Shakespearean drama. The film makes innovative use of sets, costumes, and special effects to create a unique surrealistic strangeness worthy of Luis Buñuel and Salvador Dali's UN CHIEN ANDALOU. Both disturbing and bedazzling, PINK FLOYD: THE WALL is a must-see film for any music lover.
White Dog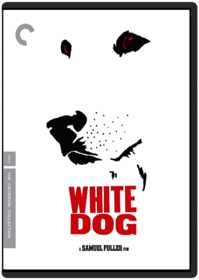 Samuel Fuller
Samuel Fuller's throat-grabbing exposé on American racism was misunderstood and withheld from release when it was made in the early eighties; today, the notorious film is lauded for its daring metaphor and gripping pulp filmmaking. Kristy McNichol stars as a young actress who adopts a lost German Shepherd, only to discover through a series of horrifying incidents that the dog has been trained to attack black people, and Paul Winfield plays the animal trainer who tries to cure him. A snarling, uncompromising vision, White Dog is a tragic portrait of the evil done by that most corruptible of animals: the human being.

SPECIAL EDITION FEATURES:
New, restored high-definition digital transfer of the uncut version, approved by producer Jon Davison
New video interviews with producer Davison, co-writer Curtis Hanson, and Sam Fuller s widow, Christa Lang-Fuller
An interview with dog trainer Karl Lewis-Miller
Rare photos from the film s production

PLUS: A booklet featuring new essays by critics J. Hoberman and Armond White, plus a rare 1982 interview in which Fuller interviews the canine star of the film
The 4th Man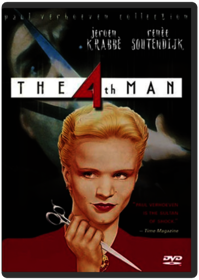 Paul Verhoeven
Cecilia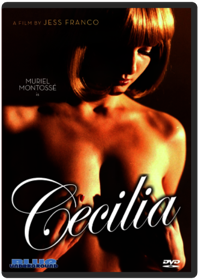 Jesús Franco
After repeatedly flaunting her peerless body to her servants, snobbish aristocrat Cecila becomes the victim of rape. But the experience triggers a carnal awakening, full of socialite sex parties and woodland orgies. And before long, she finds her amorous adventures spinning out of control, particularly when her diplomat husband, André decides to join in on the free-love lifestyle.

Diamonds of Kilimandjaro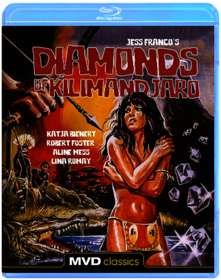 Jesús Franco
The Key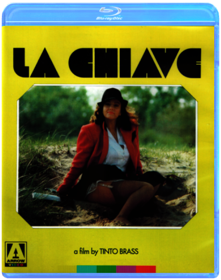 Tinto Brass
United Kingdom released, Blu-Ray/Region B : it WILL NOT play on regular DVD player, or on standard US Blu-Ray player. You need multi-region Blu-Ray player to view it in USA/Canada: LANGUAGES: English ( Dolby Digital 2.0 ), Italian ( Dolby Digital 2.0 ), English ( Subtitles ), WIDESCREEN (1.78:1), SPECIAL FEATURES: Blu-Ray & DVD Combo, Booklet, Interactive Menu, Photo Gallery, Scene Access, Special Edition, Trailer(s), SYNOPSIS: In 1940, a couple celebrate the 20th anniversary of their wedding, but neither of them is fully satisfied with the sexual side of their relationship. Nino (Frank Finlay) and Teresa Rolfe (Stefania Sandrelli) both keep secret diaries in which they reveal their wildest fantasies - Nino wants his far younger wife to become less inhibited and to this end he tries to engineer an affair between her and their daughter's fiancane, Laslo. ...The Key ( 1983 ) ( La chiave ) (Blu-Ray & DVD Combo)
Macumba Sexual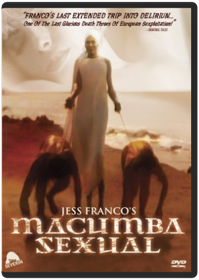 Jesús Franco
The Spanish real estate agent Alice Brooks and her French lover that is a writer travel on vacation to the Canary Islands. Alice has erotic and very realistic SM dreams with the mysterious black woman and her two slaves. Out of the blue, her boss calls her and tells that Princess Obongo from Gran Canaria wants to buy a real state in Atlantic City and he asks Alice to sell the property. Alice realizes that Princess Obongo is the woman of her dreams and she is seduced by the lustful woman. But she realizes soon that it was actually a dream, and she questions to her lover whether she had had a premonition.

Monty Python's The Meaning of Life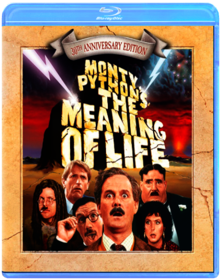 Terry Jones and Terry Gilliam
Those six pandemonium-mad Pythons are back with their craziest adventure ever! Graham Chapman, John Cleese, Terry Gilliam, Eric Idle, Terry Jones and Michael Palin have returned to explain The Meaning of Life. These naughty Brits offer the usual tasteful sketches involving favorite body parts and bodily functions, the wonders of war, the miracle of birth and a special preview of what's waiting for us in Heaven. You'll never look at life in quite the same way again! Hailed as "an exhilarating experience" (Time) and pronounced "the best movie from England's satirical sextet." (Newsweek)
Videodrome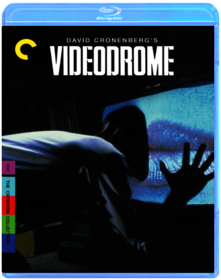 David Cronenberg
After the Rehearsal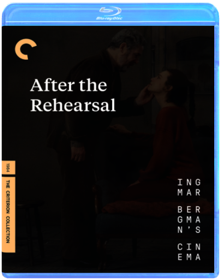 Ingmar Bergman
With this spare chamber piece, set in an empty theater, Ingmar Bergman returned to his perennial theme of the permeability of life and art. Lingering after a rehearsal for August Strindberg's A Dream Play (a touchstone for the filmmaker throughout his career), eminent director Henrik (Erland Josephson) enters into a frank and flirtatious conversation with his up-and-coming star, Anna (Lena Olin), leading him to recall his affair with Anna's late mother, the self-destructive actress Rakel (Ingrid Thulin). The sharply written and impeccably performed After the Rehearsal, originally made for television, pares away all artifice to examine both the allure and the cost of a life in the theater.
Colonel Redl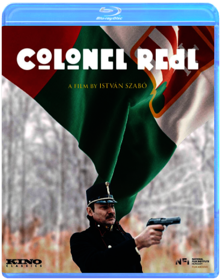 István Szabó
The Element of Crime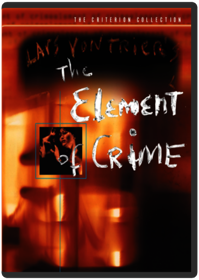 Lars von Trier
Lars von Trier's stunning debut film is the story of Fisher, an exiled ex-cop who returns to his old beat to catch a serial killer with a taste for young girls. Influenced equally by Hitchcock and science fiction, von Trier (Zentropa, Breaking the Waves, The Idiots) boldly reinvents expressionist style for his own cinematic vision of a post-apocalyptic world. Shot in shades of sepia, with occasional, startling flashes of bright blue, The Element of Crime (Forbrydelsens Element) combines dark mystery and operatic sweep to yield a pure celluloid nightmare.
Gwendoline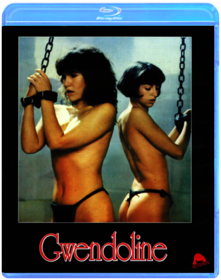 Just Jaeckin
BASED ON THE KINKY COMICS THAT SHOCKED THE WORLD - UNCUT, UNCENSORED & UNRATED FOR THE FIRST TIME EVER IN AMERICA!

Video vixen Tawny Kitaen made her movie debut as the virgin adventuress on a provocative odyssey to find her lost father. But even if she can endure the scorching torment of the desert and steamy hungers of the jungle, will she survive her final ordeal at the hands - and more - of the warrior women of Yik Yak?

Brent Huff and French sex kitten Zabou co-star in this erotic cult classic directed by Just Jaeckin (EMMANUELLE, THE STORY OF O), now fully restored from French vault materials and featuring scenes never-before-seen in America!
Night has a Thousand Desires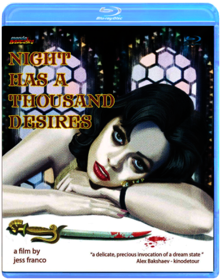 Jesús Franco
In this surreal and sensuous mystery/noir, Lina Romay (The Female Vampire, Lorna the Exorcist) plays Irina, a partner in a male-female mind reading act. At night she experiences vivid and charged dreams which end in murder. It seems that the people whose minds she reads are being killed off one by one.

In the 1980s, after the death of the Spanish dictator, Jess Franco returned to his native country and made a series of films in which he was given almost total freedom. Night Has A Thousand Desires is one of the most artistically successful of these films. It's filled with familiar Franco touches - artful cinematography, atmospheric locations, naked women, an avant-garde soundtrack - and it features one of Lina Romay's most committed performances. This world Blu-ray premier includes a number of exclusive extra features.

Special Features:Interview with writer Stephen ThrowerEurotika! Documentary on Jess Franco
The Quay Brothers: Collected Short Films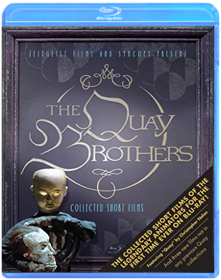 Stephen Quay, Timothy Quay, Christopher Nolan
Since the late 1970s, identical twins Stephen and Timothy Quay have been creating their unique blend of puppetry and stop-motion animation, and have, in the process, spawned an enormous cult following. The Quays display a passion for detail, a breathtaking command of color and texture, and an uncanny use of focus and camera movement that make their films unique and instantly recognizable. Best known for their classic 1986 film Street of Crocodiles which filmmaker Terry Gilliam selected as one of the ten best animated films of all time they are masters of miniaturization and on their tiny sets have created an unforgettable world, suggestive of a landscape of long-repressed childhood dreams.

This new Blu-ray collection of fifteen of the Quays films allows us to see their work in all its astonishing detail and ravaged beauty. The collection also includes a remarkable new short film by Christopher Nolan, a long-time fan of the Quays, as well as audio commentaries on six of the films and a 30-page booklet with an introduction by Nolan, an updated essay by film critic Michael Atkinson and an extensive Quay Brothers Dictionary.

All films are presented in the highest possible quality from film-to-digital transfers made under the personal supervision of the Quay Brothers.

Includes the films:

The Cabinet of Jan vankmajer (1984, 14 mins)
This Unnameable Little Broom (or The Epic of Gilgamesh) (1985, 11 mins)*
Street of Crocodiles (1986, 21 mins)*
Rehearsals for Extinct Anatomies (1988, 14 mins)
Stille Nacht I - Dramolet (1988, 1 min)*
The Comb (1990, 18 mins)
Anamoprhosis (1991, 14 mins)
Stille Nacht II (Are We Still Married?) (1992, 3 mins)*
Stille Nacht III (Tales from Vienna Woods) (1993, 4 mins)*
Stille Nacht IV (Can't Go Wrong Without You) (1994, 4 mins)
In Absentia (2000, 20 mins)*
The Phantom Museum (2003, 12 mins)
Maska (2010, 24 mins)**
Through the Weeping Glass (2011, 31 mins)**
Unmistaken Hands (2013, 26 mins)**
and
Quay a film by Christopher Nolan (2015, 8 mins)**

*Includes Quay Brothers Audio Commentary
**Not in the previously available Quay DVD collection

Total running time: 225 minutes.

Includes a 28-page booklet and special digipak packaging.
Come and See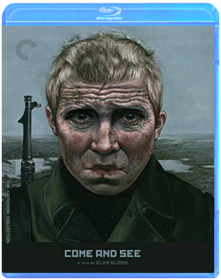 Elem Klimov
Jirí Barta: Labyrinth of Darkness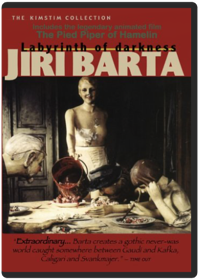 Jirí Barta
My Life as a Dog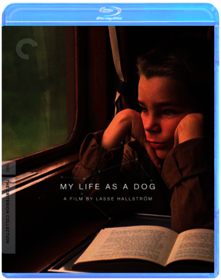 Lasse Hallstrom
My Life as a Dog (Mitt liv som hund) tells the story of Ingemar, a twelve-year-old from a working-class family sent to live with his uncle in a country village when his mother falls ill. There, the boy finds both refuge from his misfortunes and unexpected adventure with the help of the town's warmhearted eccentrics. Featuring an incredibly mature and unaffected performance from the young Anton Glanzelius, this is a beloved and bittersweet evocation of the struggles and joys of childhood from Oscar-nominated director Lasse Hallström (The Cider House Rules).
Ran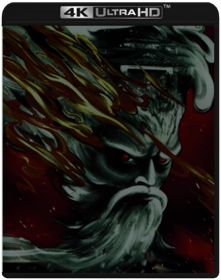 Akira Kurosawa
Silip: Daughters of Eve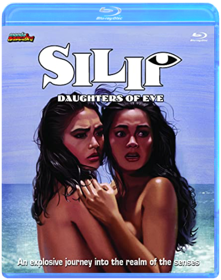 Elwood Perez
Subway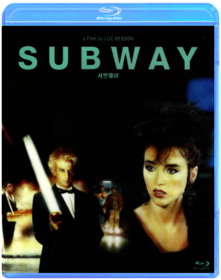 Luc Besson
Tampopo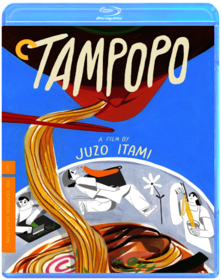 Juzo Itami
The Fly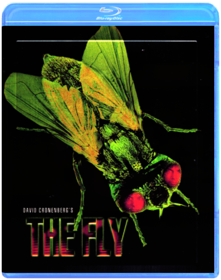 David Cronenberg
Seth Brundle, a brilliant but eccentric scientist attempts to woo investigative journalist Veronica Quaife by offering her a scoop on his latest research in the field of matter transportation, which against all the expectations of the scientific establishment have proved successful. Up to a point. Brundle thinks he has ironed out the last problem when he successfully transports a living creature, but when he attempts to teleport himself a fly enters one of the transmission booths, and Brundle finds he is a changed man.
Golden Temple Amazons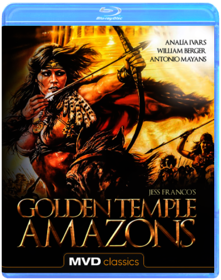 Jesús Franco
A tribe of Amazons is zealously guarding a mysterious fortress built on top of a gold mine. Uruck and his cruel, sadistic mistress Rena rule the tribe. Some 15 years ago an explorer discovered their golden temple, and the Amazons who were intent on protecting their secret slaughtered both him and his wife. However, their daughter, Liana, was spared and grew up in the jungle, raised by tribesmen. Now a beautiful girl, Liana (roaming the jungle half-naked) finds out the fate of her parents and sets out to avenge them. An entertaining film containing large amounts of nudity and sadism. Directed by Jess Franco.
Sid & Nancy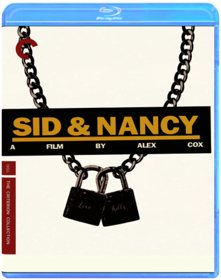 Alex Cox
Babette's Feast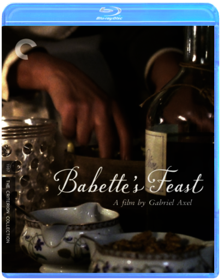 Gabriel Axel
At once a rousing paean to artistic creation, a delicate evocation of divine grace, and the ultimate film about food, the Oscar-winning BABETTE'S FEAST is a deeply beloved cinematic treasure. Directed by Gabriel Axel and adapted from a story by Isak Dinesen, this is the layered tale of a French housekeeper with a mysterious past who brings quiet revolution in the form of one exquisite meal to a circle of starkly pious villagers in late nineteenth-century Denmark. BABETTE'S FEAST combines earthiness and reverence in an indescribably moving depiction of pleasure that goes to your head like fine champagne.
Solid Metal Nightmares: The Films of Shinya Tsukamoto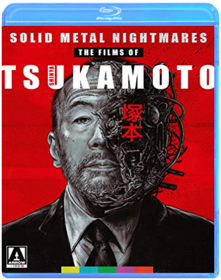 Shinya Tsukamoto
The Adventure of Denchu-Kozo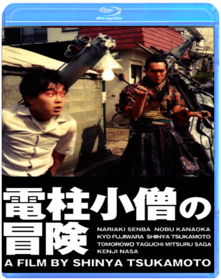 Shinya Tsukamoto
Akira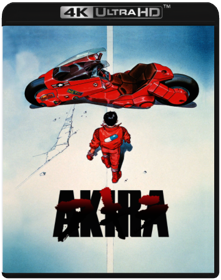 Katsuhiro Ôtomo
A SECRET MILITARY PROJECT ENDANGERS NEO-TOKYO WHEN IT TURNS A BIKER GANG MEMBER INTO A RAMPAGING PSIONIC PSYCHOPATH THAT ONLY TWO KIDS AND A GROUP OF PSIONICS CAN STOP.
Alice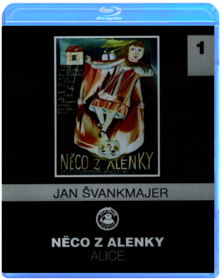 Jan Švankmajer
When Alice follows the White Rabbit into Wonderland, so begins this dream expedition into the astonishing landscape of childhood, through many dangerous adventures, and ultimately to Alice's trial before the King and Queen of Hearts.

Czech animator Jan Svankmajer has created a masterpiece of cinema, a strikingly original interpretation of Lewis Carroll's classic tale. Svankmajer's Alice remains true to the absurdity of Carroll's original, but bears the stamp of his own distinctive style and obsessions. Combining techniques of animation and live action, he gives a new and fascinating dimension to the timeless tale of childhood fantasies.
Dead Ringers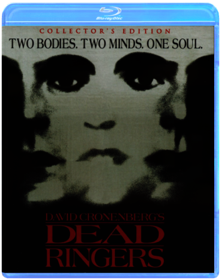 David Cronenberg
"This is arguably David Cronenberg' masterpiece. ", Combustible Celluloid

Claire Niveau (Genevieve Bujold) is in love with handsome Beverly. Or does she love Elliot? It' uncertain because brothers Beverly and Elliot Mantle are identical twins sharing the same medical practice, apartment and women: including unsuspecting Claire.

In portrayals that won the New York Film Critics Circle Best Actor Award, Jeremy Irons plays twin gynecologists whose emotional dependency collapses into mind games, madness and murder. David Cronenberg (The Fly) won the Los Angeles Film Critics Awards Best Director honors for melding split-screen techniques, body doubles and Iron' uncanny acting into an eerie, fact-based tale
Dekalog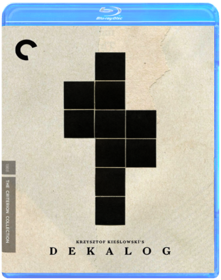 Krzysztof Kieslowski
Love Rites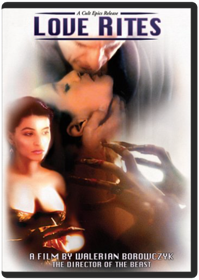 Walerian Borowczyk
The last film by the great Walerian Borowczyk, about the terrors of seduction. When Hugo (Mathieu Carriere) meets Myriam (Marino Pierro), a prostitute who picks up her clients on the Paris Metro, he soon becomes obsessed with her sultry beauty and follows her to a flat owned by the mysterious Sara Sand, where he consumates his passion. Suddenly he finds the rules of the game have changed as Myriam is now in charge of hs body and his soul. A macabre love poem from the Director of "The Beast" and Immoral Tales".

Extras:
Includes Two Versions of the Film:
Side A The Director's Cut
Side B The Complete Version
Photo Gallery
Liner Notes
Ringu
Hideo Nakata
The Vanishing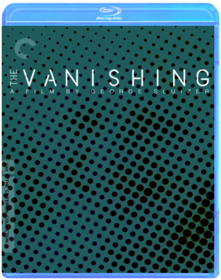 George Sluizer
A Dutchman goes with his girlfriend's French kidnapper to learn her horrible fate.
Leningrad Cowboys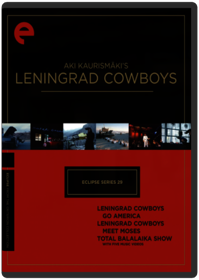 Leningrad Cowboys, Aki Kaurismaki
In the late eighties and early nineties, Aki Kaurismäki (The Match Factory Girl), the master of the deadpan, fashioned a waggish fish-out-of-water tale about a U.S. tour by "the worst rock-and-roll band in the world." Leningrad Cowboys Go America's posse of fur-coated, outrageously pompadoured hipsters struck such a chord with international audiences that the fictional band became a genuine attraction, touring the world. Later, Kaurismäki created a sequel, Leningrad Cowboys Meet Moses, and filmed a gigantic stadium show the band put on in Helsinki for the rollicking documentary Total Balalaika Show. With this Eclipse series, we present these crackpot musical and comic odysseys, along with five Leningrad Cowboys music videos directed by Kaurismäki.

Set Includes: Leningrad Cowboys Go America

A struggling Siberian rock band leaves the lonely tundra to tour the United States because, as they are told, "they put up with anything there." Aki Kaurismäki's winningly aloof farce follows the men as they bravely make their way across the New World, carrying a coffin full of beer and sporting hairdos like unicorn horns. Leningrad Cowboys Go America was such a sensation that the band gained a real-life cult following.

1989

79 Minutes

Color

Stereo

1.85:1 Aspect Ratio

Leningrad Cowboys Meet Moses:

Living in Mexico with a top-ten hit under their belts, the Leningrad Cowboys have fallen on hard times. When they move north to rejoin their manager (Kaurismäki mainstay Matti Pellonpää) for a gig in Coney Island, he seems to have turned into a delusional self-proclaimed prophet who wishes to lead them back to the promised land of Siberia. Like the first installment, Leningrad Cowboys Meet Moses is a road movie, but this time the humorous hardships come from the rocky terrain of the new Europe. 1994

94 Minutes

Color

Stereo

1.85:1 Aspect Ratio

Total Balalaika Show:

Kaurismäki's documentary of the Leningrad Cowboys' massive Helsinki Square concert, on Finland's largest stage, is a loving tribute to the rock band he made famous. Seventy thousand people from Finland and Russia turned out for this megaspectacle, with musical selections, from Sibelius to Bob Dylan, that crossed genre and national divides. And the band was joined onstage by the 150-member Russian Red Army Choir; Variety called it "the most incongruous—and inspired—cross-cultural pairing since Nureyev danced with Miss Piggy."

Also Featuring the following Leningrad Cowboys music videos: Rocky VI, Thru the Wire, L.A. Woman, These Boots, and Those Were the Days
Tetsuo: The Iron Man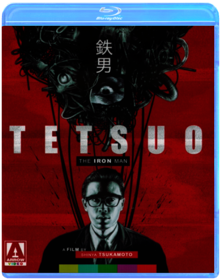 Shinya Tsukamoto
The Comfort of Strangers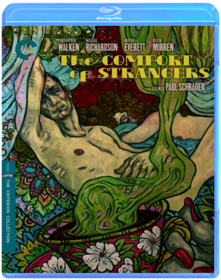 Paul Schrader
Nikita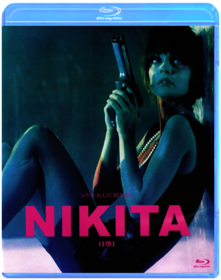 Luc Besson
From director Luc Besson ( The Fifth Element ) comes this "wild and irresistible" ( New YorkPost ) thriller about a vicious street punk turned sexy, sophisticated and lethally dangerous assassin. Starring Anne Parillaud, Jeanne Moreau and Jean Reno, La Femme Nikita is "slick, stylish and tremendously entertaining" ( The New York Times )! Rescued from death row by a top-secret agency, Nikita (Anne Parillaud) is slowly transformed from a cop-killing junkie into a cold-blooded bombshell with a license to kill. But when she begins the deadliest mission of her careeronly to fall for a man who knows nothing of her true identityNikita discovers that in the dark and ruthless world of espionage, the greatest casualty of all...is true love.
Atlantis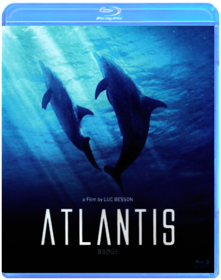 Luc Besson
Delicatessen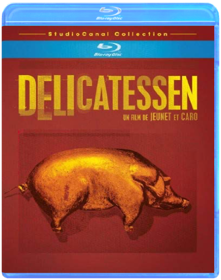 Jean-Pierre Jeunet, Marc Caro
Underground Troglodins resist a black-market cannibal butcher somewhere in the future.
Naked Lunch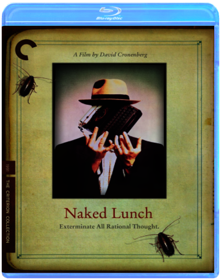 David Cronenberg
In this adaptation of William S. Burroughs's hallucinatory, once-thought unfilmable novel Naked Lunch, directed by David Cronenberg (Videodrome), a part-time exterminator and full-time drug addict named Bill Lee (Robocop's Peter Weller) plunges into the nightmarish Interzone, a netherworld of sinister cabals and giant talking bugs. Alternately humorous and grotesque—and always surreal—the film mingles aspects of Burroughs's novel with incidents from the writer's own life, resulting in an evocative paranoid fantasy and a self-reflexive investigation into the mysteries of the creative process.
Paprika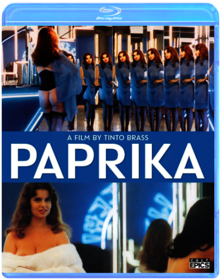 Tinto Brass
A young country girl (voluptuous Deborah Caprioglio) comes to town and takes a job in a brothel in order to help her fiancée get the money to start his own business. In her new found work of pleasure, the innocent girl's life slowly turns into sleaze and degradation and she becomes a professional prostitute named Paprika, a nick-name given to her by the madam of the establishment.
Tinto Brass personal and faithful adaptation of John Cleland's Fanny Hill, is a sexy comedy from the 90s, at the height of his erotic career. Cult Epics presents the US premiere of PAPRIKA in a new High-definition transfer, Uncut and Uncensored version for the first time on Blu-ray & DVD with a newly produced Featurette among other bonus features. Original Score by Riz Ortolani (Cannibal Holocaust, Django Unchained).

Special Features:New Restored High-definition TransferHD TrailersLobby Card Video Gallery
Solo Con Tu Pareja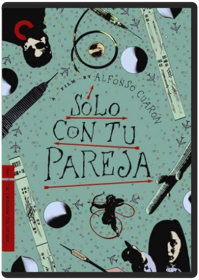 Alfonso Cuarón, Carlos Cuarón
Before Alfonso Cuarón helmed the international sensation Y tu mamá también, he made his mark on Mexican cinema with the ribald and lightning-quick contemporary social satire Sólo con tu pareja. Don Juan-ish yuppie Tomás Tomás (Daniel Giménez Cacho, from Bad Education) spends his nights juggling so many beautiful women that he can't keep their names straight—until one of his many conquests, a spurned nurse, gives him a taste of his own medicine. Beautifully filmed in widescreen by the inimitable Emmanuel Lubezki (The New World), Cuarón's wildly successful feature debut (which has never been released in the U.S.) gave voice to a Mexican middle-class that had remained largely unseen onscreen, and surveys contemporary urban sexual mores with style to spare.
All Ladies Do It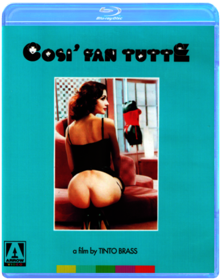 Tinto Brass
United Kingdom released, Blu-Ray/Region B : it WILL NOT play on regular DVD player, or on standard US Blu-Ray player. You need multi-region Blu-Ray player to view it in USA/Canada: LANGUAGES: English ( Dolby Digital 2.0 ), Italian ( Dolby Digital 2.0 ), English ( Subtitles ), WIDESCREEN (1.78:1), SPECIAL FEATURES: Interactive Menu, Scene Access, Trailer(s), SYNOPSIS: Diana is happily married to Paolo but due to her wild passion for sex, she regularly winds up in short lived erotic adventures, which she doesn't keep hidden from Paolo. On the contrary: by telling him, their sexual relationship is fueled with fresh impulses. When Diana experiences a stormy affair with the poet Alphonse, Paolo gets jealous after all and rejects Diana, who then goes head first in to a wild orgy of sexual excess with her sister and some friends.
...All Ladies Do It (1992) ( Così fan tutte ) ( All Women Do It )
Hard Boiled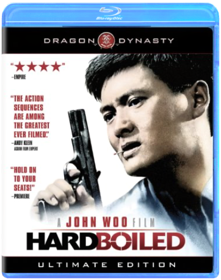 John Woo
Chow Yun-Fat stars as one of the all-time toughest, coolest cops, who teams up with an undercover agent to bring down a ruthless gun smuggling ring. Features some of the most amazing action cinematography in film history.
Man Bites Dog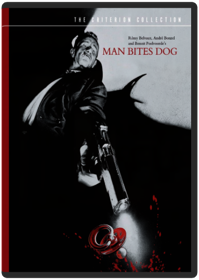 Rémy Belvaux , André Bonzel , Benoît Poelvoorde
Documentary filmmakers André and Rémy have found an ideal subject in Ben. He is witty, sophisticated, intelligent, well liked-and a serial killer. As André and Rémy document Ben's routines, they become increasingly entwined in his vicious program, sacrificing their objectivity and their morality. Controversial winner of the International Critics' Prize at the 1992 Cannes Film Festival, Man Bites Dog stunned audiences worldwide with its unflinching imagery and biting satire of media violence.
Tetsuo II: Body Hammer
Shinya Tsukamoto
Blue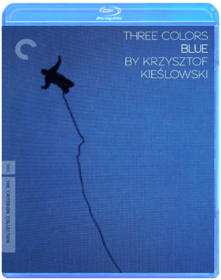 Krzysztof Kieslowski
Cronos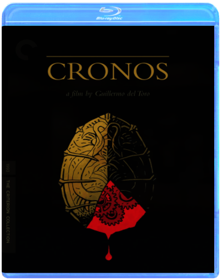 Guillermo del Toro
After an antique dealer finds a 400-year-old device that makes the user younger and promises eternal life, he discovers that its powers come with a heavy price.
Genre: Horror
Rating: R
Release Date: 0000-00-00
Media Type: Blu-Ray
Three Colors: Blue, White, Red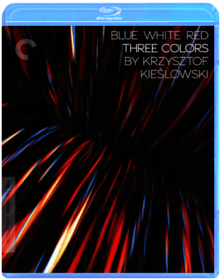 Krzysztof Kieslowski
This boldly cinematic trio of stories about love and loss from Krzysztof Kieślowski (The Double Life of Véronique) was a defining event of the art-house boom of the 1990s. The films were named for the colors of the French flag and stand for the tenets of the French Revolution—liberty, equality, and fraternity—but this hardly begins to explain their enigmatic beauty and rich humanity. Set in Paris, Warsaw, and Geneva, and ranging from tragedy to comedy, Blue, White, and Red (Kieślowski's final film) examine with artistic clarity a group of ambiguously interconnected people experiencing profound personal disruptions. Marked by intoxicating cinematography and stirring performances by such actors as Juliette Binoche (Summer Hours), Julie Delpy (Before Sunset), Irène Jacob (The Double Life of Véronique), and Jean-Louis Trintignant (Z), Kieślowski's Three Colors is a benchmark of contemporary cinema.

Blue In the devastating first film of the Three Colors trilogy, Juliette Binoche gives a tour de force performance as Julie, a woman reeling from the tragic deaths of her husband and young daughter. But Blue is more than just a blistering study of grief; it's also a tale of liberation, as Julie learns truths about her late composer husband's life and attempts to free herself of the past. Shot in icily gorgeous tones by Sławomir Idziak (The Double Life of Véronique) and set to an extraordinary operatic score by Zbigniew Preisner (The Secret Garden), Blue is an overwhelming sensory experience.

1993

98 minutes

Color

2.0 surround

In French with English subtitles

1.85:1 aspect ratio

White The most playful but also the grittiest of Kieślowski's Three Colors films follows the adventures of Karol Karol (The Pianist's Zbigniew Zamachowski), a Polish immigrant living in France. The hapless hairdresser opts to leave Paris for his native Warsaw after his wife (Julie Delpy) sues him for divorce (her reason: he was never able to perform in bed) and then frames him for arson after setting her own salon ablaze. White, which goes on to chronicle Karol Karol's elaborate revenge plot, manages to be both a ticklish dark comedy about the economic inequalities of Eastern and Western Europe and a sublime reverie about twisted love. 1993

91 minutes

Color

2.0 surround

In French and Polish with English subtitles

1.85:1 aspect ratio

Red Krzysztof Kieślowski closes his Three Colors trilogy in grand fashion with an incandescent meditation on fate and chance, starring Irène Jacob as a sweet-souled yet somber runway model in Geneva whose life intersects with that of a bitter retired judge, played by Jean Louis Trintignant. Their blossoming friendship forces each to open up in surprising emotional ways. Meanwhile, just down the street, a seemingly unrelated story of jealousy and betrayal unfolds. Red is an intimate look at forged connections and a splendid final statement from a remarkable filmmaker at the height of his powers.

1994

99 minutes

Color

2.0 surround

In French with English subtitles

1.85:1 aspect ratio
Cemetery Man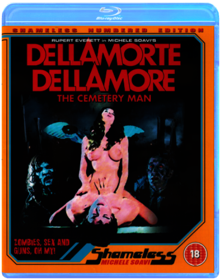 Michele Soavi
Michele Soavi, the director of THE CHURCH and THE SECT, now sears our retinas and our emotions with his cool, sexy DELLAMORTE DELLAMORE, for the first time on Shameless Blu-ray! This remastered HD version finally does justice to his undisputed Grand Guignol masterpiece and to the luscious visions of Anna Falchi and dreamy Rupert Everett.

Meet Francesco Dellamorte (Rupert Everett), the cemetery-man, gravedigger and guardian of the mythical Buffalora Cemetery where the dead just don t stay dead. Seven days after burial, the fresh cadavers claw their way out of their coffins looking for flesh to eat. And it s Francesco s job to dispatch these Returners before they escape into the local community.

But his quest to stop the dead from invading the world of the living falters when he falls in love with a beautiful and enigmatic widow visiting her husband s crypt. For when he kills her by mistake, and is cursed to see her face for eternity, the difference between being alive and dead become chillingly confused in his shocked and romantically damaged brain.

BLU-RAY CONTENT: DELLAMORTE DELLAMORE is presented in a remastered HD version, for the first time on Shameless Blu-ray!New interview with writer-producer Gianni RomoliNew interview with SFX genius Sergio StivalettiAudio Commentary & Fact-Track by director Michele Soavi & writer Gianni RomoliEnglish Audio & Optional Italian Audio with revised English SubtitlesCollector s reversible inlay sleeve with original poster artwork
Exotica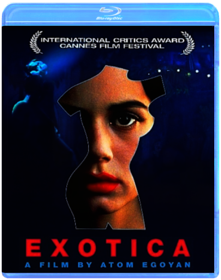 Atom Egoyan
Import Blu-ray/Region All pressing. Includes a Region 1 DVD pressing. Forbidden desires and dangerous intrigue generate sizzling heat in this erotic thriller! At a sexy strip club called Exotica, three strangers an obsessive man, an erotic table dancer, and the club's mysterious D.J., share much more than is apparent at first glance! As their secret passions grow, they become more deeply entangled in an inescapable web of jealousy, deceit, and revenge! #the powerfully seductive hit EXOTICA is gripping entertainment - you won't be able to take your eyes off it!
Faust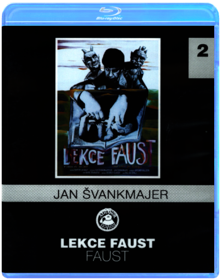 Jan Švankmajer
Directed by Jan Svankmajer. Starring Vladimir Kudla, Petr Cepek, Andrew Sachs.
Red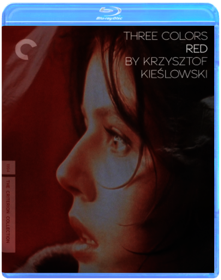 Krzysztof Kieslowski
The Voyeur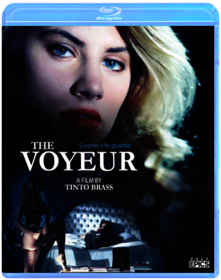 Tinto Brass
White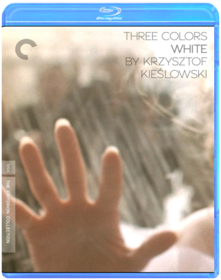 Krzysztof Kieslowski
The City of Lost Children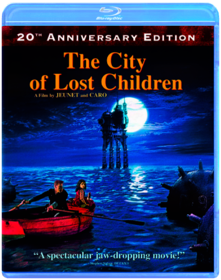 Marc Caro, Jean-Pierre Jeunet
Special Features Include:

-All-new director-supervised and approved HD Master

-Commentary with Director Jean-Pierre Jeunet and Actor Ron Perlman

-The Making of The City of Lost Children

-Archives of Jean-Pierre Jeunet

-Interview with Jean-Paul Gaultier

-Original Theatrical Trailers
Tokyo Fist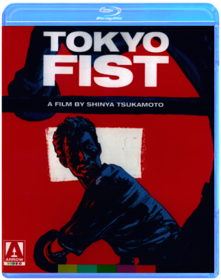 Shinya Tsukamoto
Conspirators of Pleasure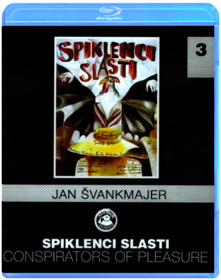 Jan Švankmajer
Svankmajer, the Czech genius of surrealism, explores the bizarre erotic impulses of various individuals in modern Prague. One man collects porn magazines, chickens and umbrellas to fashion himself a weird creature. His neighbour does similar things with straw. And then they meet up…Their newsagent tinkers with anatomical additions to his hi-tech TV set so he can gloat over the beautiful newsreader. But the newsreader keeps carp in a bowl in her bedroom for bizarre reasons, while her neglectful husband hears operatic climaxes in his head whenever he encounters saucepan lids, fur, nails and latex fingers. Finally, there's the postwoman, who rolls bread into doughballs for very odd purposes, after delivering to the first man an ominous note simply saying 'Sunday'.
Cure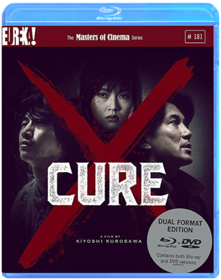 Kiyoshi Kurosawa
In the tradition of Seven and Silence of the Lambs comes this genuinely spine-tingling horror/thriller from one of Japan's most talked about filmmakers, Kiyoshi Kurosawa. Set in and around a bleak, decaying Tokyo, a series of murders have been committed by average, ordinary people who claim to have had no control over their horrifying actions. Following the only link—a mysterious stranger who had brief contact with each perpetrator/victim—detective Kenichi Takabe (Koji Yakusho, Shall We Dance, Warm Water Under A Red Bridge) places his own sanity on the line as he tries to end the wave of inexplicable terror.
Insomnia
Erik Skjoldbjærg
A Swedish homicide detective becomes unglued as he and his partner investigate a teen's slaying.
Bullet Ballet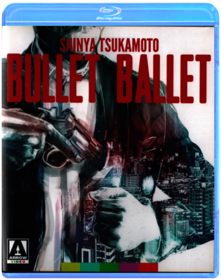 Shinya Tsukamoto
Following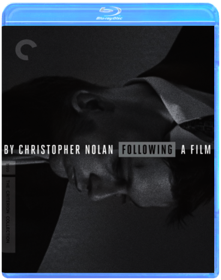 Christopher Nolan
Before he became a sensation with the twisty revenge story Memento, Christopher Nolan (The Dark Knight) fashioned this low-budget, black-and-white, 16 mm neonoir with comparable precision and cunning. Supplying irrefutable evidence of Nolan's directorial bravura, Following is the fragmented tale of an unemployed young writer who trails strangers through London, hoping that they will provide inspiration for his first novel. He gets more than he bargained for with one of his unwitting subjects, who leads him down a dark, criminal path. With gritty aesthetics and a made-on-the-fly vibe (many shots were simply stolen on the streets, unbeknownst to passersby), Following is a mind-bending psychological journey that shows the remarkable beginnings of one of today's most acclaimed filmmakers.
Frivolous Lola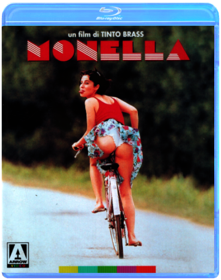 Tinto Brass
The Idiots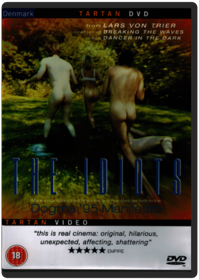 Lars von Trier
The second of the controversial Dogma 95 films. Set in present-day Denmark, it begins with a chance encounter between the timid Karen and a group of drop-outs engaged in a strange, informal experiment where they pretend to be mentally disabled. Initially shocked, Karen finds herself compelled to stay and eventually joins them in the experiment. However, as the group's acts of 'idiocy' grow more extreme, and the reality of the outside world becomes more intrusive, the border between liberation and self-destruction begins to blur.
Khrustalyov, My Car!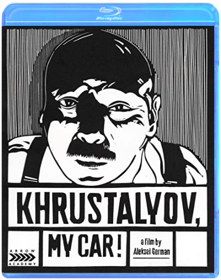 Aleksei German
Named after the apocryphal exclamation of Soviet security chief Lavrentiy Beria as he rushed to Stalin's deathbed, this blackly funny, deliriously immersive satire distils the anticipation and anxiety in the Moscow air, as the Soviet despot lay dying.

Late winter 1953. The lives of nearly half the planet are in Stalin s hands. A military surgeon, General Yuri Georgievich Klensky (Yuri Tsurilo), finds himself a target of the ''Doctors' Plot'': the anti-Semitic conspiracy accusing Jewish doctors in Moscow of planning to assassinate the Soviet elite. Pursued, abused, and marked for the gulags, Yuri is chased and dragged through a Stalinist Soviet nightmare. His desperate, jolting journey encapsulates the madness of the era.

Directed by Aleksei German (Hard to Be a God), Khrustalyov, My Car! proved wildly provocative when it was screened at the 1998 Cannes film festival, despite being championed as the best film of the festival by the president of the Cannes jury that year, Martin Scorsese. A one-of-a-kind collision of nightmare and realism, German s film is presented here in a new restoration with a wealth of illuminating extras.

LIMITED EDITION CONTENTS New 2K restoration from the original camera negative by Arrow FilmsHigh Definition Blu-ray (1080p) presentationOriginal uncompressed 2.0 stereo Russian audio soundtrackNewly translated English subtitlesAudio commentary by producer Daniel BirdBetween Realism and Nightmare, a new video essay on Khrustalyov, My Car! and the films of Aleksei German by historian and film critic Eugénie ZvonkineDiagnosis Murder: Jonathan Brent on The Doctors' Plot, the academic talks about Stalin's anti-Semitic campaign which provides the backdrop for Khrustalyov, My Car!Aleksei German, the veteran film historian and critic Ron Holloway interviews the Russian directorGerman... At Last, an interview with Aleksei German by producer Guy SéligmannRe-release trailerDouble-sided fold-out posterLimited edition 60-page booklet featuring new writing by Gianna D'Emilio, an archival essay by Joël Chaperon and original reviews
Audition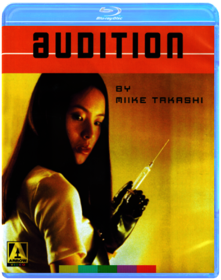 Takashi Miike
One of the most shocking J-horror films ever made, Audition exploded onto the festival circuit at the turn of the century to a chorus of awards and praise. The film would catapult Miike to the international scene and pave the way for such other genre delights as Ichii the Killer and The Happiness of the Katakuris.

Recent widower Shigeharu Aoyama is advised by his son to find a new wife, so he seeks the advice of a colleague having been out of the dating scene for many years. They take advantage of their position in a film company by staging an audition to find the perfect woman. Interviewing a series of women, Shigeharu becomes enchanted by Asami, a quiet, 24-year-old woman, who is immediately responsive to his charms. But soon things take a very dark and twisted turn as we find that Asami isn t what she seems to be...

Pulling the audience into a story that will lead to one of the most harrowing climaxes in cinema history, Miike twists and turns us through delirious editing and shocking visuals for one of the most depraved nightmares of all time!

Special Edition Contents Brand new 2K restoriation of original vault elementsOriginal 5.1 Dolby Surround AudioOptional English subtitlesAudio commentary with director Takashi Miike and screenwriter Daisuke TenganBrand new commentary by Miike biographer Tom Mes examining the film and its source novelIntroduction by MiikeTies that Bind A brand new interview with Takashi MiikeInterviews with stars Ryo Ishibashi, Eihi Shiina, Renji Ishibashi and Ren OsugiDamaged Romance: An appreciation by Japanese cinema historian Tony RaynsTrailersReversible sleeve featuring original and newly commissioned artwork by Matthew GriffinFIRST PRESSING ONLY: Illustrated collector's booklet featuring new writing on the film by Anton Bitel
Existenz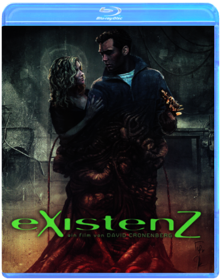 David Cronenberg
Exciting stars Jennifer Jason Leigh (The Machinist), Jude Law (Repo Men), Willem Dafoe (Daybreakers), Ian Holm (The Aviator) and Sarah Polley (Splice) challenge the boundaries of reality in this futuristic, critically-acclaimed thriller.

During the first closed-door demonstration of an amazing new virtual reality game called eXistenZ, the system's brilliant designer, Allegra Geller (Leigh), is violently attacked by a crazed assassin intent on killing her and destroying her creation. Forced into hiding, Allegra enlists a young assistant (Law) to help her in testing the damaged system...by convincing him to join her inside eXistenZ. The action explodes as their world's real-life dangers begin to merge with the fantasy of the game.

Special Feature(s): Full High Definition 1080p; 16x9 (1.78:1); English 5.1 DTS; English 2.0 Stereo; Interview with Jude Law; Interview with Willem Dafoe; Interview with Special Effects Supervisor; Smart Menu Technology: Browse the menu, on screen, without leaving film
Cheeky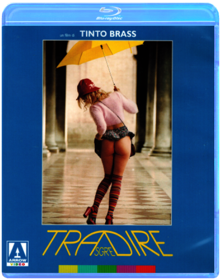 Tinto Brass
United Kingdom released, Blu-Ray/Region B : it WILL NOT play on regular DVD player, or on standard US Blu-Ray player. You need multi-region Blu-Ray player to view it in USA/Canada: LANGUAGES: English ( Dolby Digital 2.0 ), English ( Mono ), Italian ( Dolby Digital 2.0 ), Italian ( Mono ), English ( Subtitles ), WIDESCREEN (1.78:1), SPECIAL FEATURES: Blu-Ray & DVD Combo, Booklet, Featurette, Interactive Menu, Photo Gallery, Scene Access, Trailer(s), Uncut, SYNOPSIS: Italian smutmeister Tinto Brass directs this erotic drama which offers this dubious assertion — a couple that sleeps around ends up loving each other more. While scouting out apartments in London for her Venetian boyfriend, bubbly Carla (Yuliya Mayarchuk) rents an apartment that overlooks the Thames. She also gets jumped by hyper-horny real estate agent Moira (Francesca Nunzi), and the two shag, shag and shag again in increasingly perverse ways. When boyfriend Matteo (Jarno Berardi) shows up, the kinky hijinks really begin. ...Cheeky ( Trasgredire ) ( Transgressions ) (Blu-Ray & DVD Combo)
Little Otik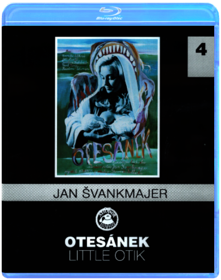 Jan Švankmajer
Surrealist master Jan Svankmajer (FAUST, ALICE) brings a famous Czech legend eerily to life in the darkly hilarious cautionary tale of LITTLE OTIK. An ordinary couple, Karel and Bozena, are unable to conceive a child. When Karel digs up a tree root and whittles something vaguely resembling a human baby, Bozena's maternal longings transform the stump into a living creature with a (literally) monstrous appetite that can't be met with baby formula. Svankmajer brilliantly mixes his wicked humor with his subversive politics and love of mythology into a stunning live-action fable for our times. This Edition also features Svankmajer's surrealist THE FLAT
Sade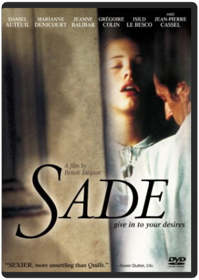 Benoit Jacquot
Sade, based on the Serge Bramly novel of the same title, is an account of how the famous philanthropist and infamous pornographer met, befriended and fell in love with a young woman during his incarceration.
Amelie
Jean-Pierre Jeunet
The Devil's Backbone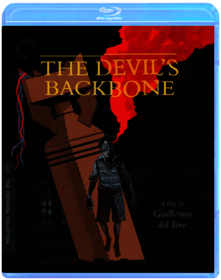 Guillermo del Toro
The most personal film by Guillermo del Toro (Cronos) is also among his most frightening and emotionally layered. Set during the final week of the Spanish Civil War, THE DEVIL'S BACKBONE tells the tale of a ten-year-old boy who, after his freedom-fighting father is killed, is sent to a haunted rural orphanage full of terrible secrets. Del Toro effectively combines gothic ghost story, murder mystery, and historical melodrama in a stylish concoction that reminds us—as would his later Pan's Labyrinth—that the scariest monsters are often the human ones.
The Happiness of the Katakuris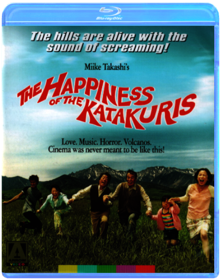 Takashi Miike
From Takashi Miike, the prolific director of such shocking hits including Audition and Ichi the Killer comes "The Sound of Music meets Dawn of the Dead"!

The Katakuris are a family trying to run a peaceful country inn but with a lack of guests there is much excitement for their first visitor, until they wind up dead! As each guest in turn dies in strange circumstances the family agree to hide the bodies but will the coverups come back to haunt them...

In The Happiness of the Katakuris scenes of grotesque stop motion animation, surreal musical numbers and zombies combine to make one of the finest horror-comedies ever made.
Ichi the Killer
Takashi Miike
When a yakuza boss is murdered and his money is stolen, both truth and revenge are brutally sought. Leading the charge is Kakihara (Tadanobu Asano), the bleach-blonde pain junky whose interrogation methods are fetishistically sadistic. As the layers of the sordid tale are peeled back, it appears that someone is trying to turn rival gangs against each other. The centerpiece of this strategy is Ichi the Killer (Nao Omori), a mysterious and completely unhinged master of slaughter. When the final showdown comes, it's a psychologically cataclysmic event. This one-of-a-kind, over-the-top, stomach-churning, live-action cartoon from Takashi Miike (VISITOR Q, IZO) remains an extreme and influential modern classic.
Metropolis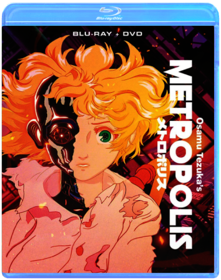 Rintaro
Based on the classic comic created by revered manga artist and animator Osamu Tezuka (Astroboy), written by anime legend Katsuhiro Otomo (Akira) and directed by Rintaro (Galaxy Express 999), Metropolis is a spectacular film featuring stunning imagery and unforgettable characters.

In the industrial, tri-level world of Metropolis, Duke Red is a powerful leader with plans to unveil a highly advanced robot named Tima. But Duke Red's violent son Rock distrusts robots and intends to find and destroy Tima. Lost in the confusing labyrinth beneath Metropolis, Tima is beginning a friendship with the young nephew of a Japanese detective. But when Duke Red separates the two innocents, Tima's life and the fate of the universe is dangerously at stake.

"If you have never seen a Japanese anime, start here. If you love them, Metropolis proves you are right. **** (4/4 stars)" - Roger Ebert

Special Features:

* Amazing High-Definition Presentation, English SDH subtitles and English Translation!

* English DTS-HD Master Audio 5.1 and uncompressed Japanese audio!

* The Making of Osamu Tezuka's Metropolis documentary featurette!

* Also featuring interviews with the film s creators along with concept animation comparisons!
Monsoon Wedding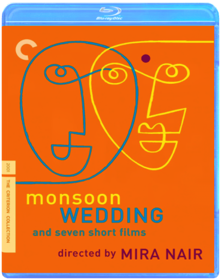 Mira Nair
Cultures and families clash in Mira Nair's exuberant Monsoon Wedding, a mix of comedy and chaotic melodrama concerning the preparations for the arranged marriage of a modern upper-middle-class Indian family's only daughter, Aditi. Of course there are hitches—Aditi has been having an affair with a married TV host; she's never met her husband to be, who lives in Houston; the wedding has worsened her father's hidden financial troubles; even the wedding planner has become a nervous wreck—as well as buried family secrets. But Nair's celebration is ultimately joyful and cathartic: a love song to her home city of Delhi and her own Punjabi family.

DIRECTOR-APPROVED SPECIAL EDITION FEATURES

• New, restored high-definition digital transfer, supervised by director Mira Nair and director of photography Declan Quinn with DTS-HD Master Audio 5.1 soundtrack • Audio commentary featuring Nair • Nair's short documentaries So Far from India (1983), India Cabaret (1985), and The Laughing Club of India (2001), featuring video introductions by the director • Nair's short fiction films The Day the Mercedes Became a Hat (1993), 11'09'01—September 11 (Segment: India) (2002), Migration (2007), and How Can It Be? (2008), featuring video introductions by the director • New video interview with actor Naseeruddin Shah, conducted by Nair • New video interviews with Quinn and production designer Stephanie Carroll • Theatrical trailer • New and improved English subtitle translation • PLUS: An essay by critic and travel writer Pico Iyer
Pulse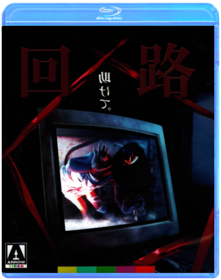 Kiyoshi Kurosawa
Award-winning filmmaker Kiyoshi Kurosawa delivered one of the finest entries in the "J-Horror" cycle of films with this moody and spiritually terrifying film that delivers existential dread along with its frights. Setting his story in the burgeoning internet and social media scene in Japan, Kurosawa's dark and apocalyptic film foretells how technology will only serve to isolate us as it grows more important to our lives.

A group of young people in Tokyo begin to experience strange phenomena involving missing co-workers and friends, technological breakdown, and a mysterious website which asks the compelling question, "Do you want to meet a ghost?" After the unexpected suicides of several friends, three strangers set out to explore a city which is growing more empty by the day, and to solve the mystery of what lies within a forbidden room in an abandoned construction site, mysteriously sealed shut with red packing tape.

Featuring haunting cinematography by Junichiro Hayashi (Ring, Dark Water), a dark and unsettling tone which lingers long after the movie is over, and an ahead-of-its-time story which anticipates 21st century disconnection and social media malaise, Pulse is one of the greatest and most terrifying achievements in modern Japanese horror, and a dark mirror for our contemporary digital world.

SPECIAL EDITION CONTENTS: High Definition digital transferHigh Definition Blu-ray (1080p) and Standard Definition DVD presentationsOriginal 5.1 audio (DTS-HD on the Blu-ray)New optional English subtitle translationNew interview with writer/director Kiyoshi KurosawaNew interview with cinematographer Junichiro HayashiThe Horror of Isolation: a new video appreciation featuring Adam Wingard & Simon Barrett (Blair Witch, You re Next)Archive Making of documentary, plus four archive behind-the-scenes featurettesPremiere footage from the Cannes Film FestivalCast and crew introductions from opening day screenings in TokyoTrailers and TV SpotsReversible sleeve featuring original and newly commissioned artwork by Tommy Pocket

FIRST PRESSING ONLY:Illustrated collector s booklet featuring new writing on the film by critic Chuck Stephens
Y tu mamá también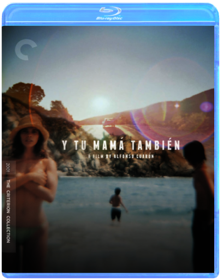 Alfonso Cuarón
Y TU MAMA TAMBIEN (BLU-RAY/DVD COMBO/2001/SP/ENG SUB/WS 1.85/3 DISC)
28 Days Later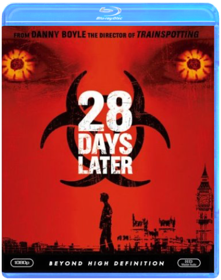 Danny Boyle
Black Angel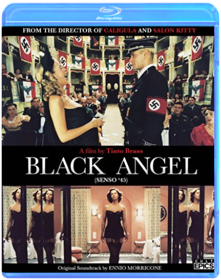 Tinto Brass
In 1945 Italy, Livia (stunning Anna Galiena), the bored wife of an Italian official, recalls the taboo affair she has been having with a much younger Nazi lieutenant (Gabriel Garko). The elation of her middle-aged sexual awakening is soon diminished when she discovers that her lover's intentions are far from honest. Ashamed and betrayed, she must make the difficult decision to resolve her devastating erotic entanglement. Tinto Brass reminds us why he is a master of his art. The lush and sentimental Ennio Morricone score beautifully complements the striking cinematography that contrasts the bliss of a woman's rediscovery with a society ravaged by war. This is Camillo Boito's 1882 novella Senso as only maestro-of-erotica Tinto Brass could tell it. Cult Epics is proud to release this contemporary classic drama on DVD for the first time in the US. Special Features: The Making Of Black Angel Backstage Promo Photo Video Gallery Motion Picture Soundtrack Theatrical Trailer
City of God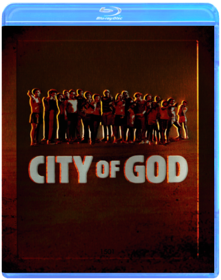 Fernando Meirelles, Katia Lund
Zavvi Exclusive Steelbook - Limited to 4000 laser etched, numbered copies. Celebrated with worldwide acclaim, this powerful true story of crime and redemption has won numerous awards around the globe. The streets of the world's most notorious slum, Rio de Janeiro's "City of God", are a place where combat photographers fear to tread, police rarely go and residents are lucky if they live to the age of 20. In the midst of the oppressive crime and violence, a frail and scared young boy will grow up to discover that he can view the harsh realities of his surroundings with a different eye: the eye of an artist. In the face of a professional photographer becomes a window into his world and ultimately his way out.
Femme Fatale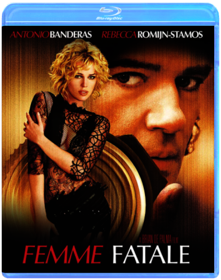 Brian De Palma
Femme Fatale is a contemporary film noir about an alluring seductress (Rebecca Romijn-Stamos) suddenly exposed to the world — and her enemies — by a voyeuristic photographer (Antonio Banderas) who becomes ensnared in her surreal quest for revenge.
Hero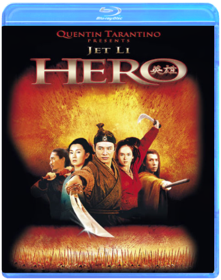 Yimou Zhang
Hero starring martial arts legend Jet Li in a visually stunning martial arts epic where a fearless warrior rises up to defy an empire and unite a nation! With supernatural skill ... and no fear ... a nameless soldier (Jet Li) embarks on a mission of revenge against the fearsome army that massacred his people. Now, to achieve the justice he seeks, he must take on the empire's most ruthless assassins and reach the enemy he has sworn to defeat! Acclaimed by critics and honored with numerous awards, Hero was nominated for both an Oscar® (2002 Best Foreign Language Film)and Golden Globe!
A Snake of June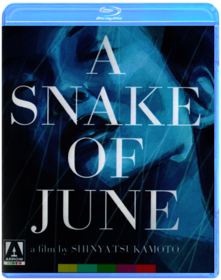 Shinya Tsukamoto
Sympathy for Mr. Vengeance
Park Chan-wook
Unable to afford proper care for his sister dying from kidney failure, Ryu turns to the black market to sell his own organs only to end up cheated of his life savings. His girlfriend urges Ryu to kidnap the daughter of wealthy industrialist Dong-jin, who recently laid him off. Ryu agrees, but unforeseen tragedies turn an innocent con into a merciless quest for revenge. Bound by their personal losses and deep-seated anger, the two men are thrust into a spiral of destruction.
Gozu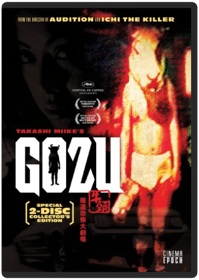 Takashi Miike
This wildly bizarre Japanese horror movie from master Takeski Miike (AUDITION) follows the mysterious disappearance of Brother, a gangster who was accidentally killed by one of his Mafia cohorts, Minami. Searching for Brother's body—which vanished minutes after he was shot—Minami stumbles into a strange secluded inn and gets a room. He is instantly aware that something fishy is going on, and as he gets to know the innkeepers more intimately, that feeling is backed up by evidence. Given to loud, rambunctious sessions of pumping her own breast milk, the innkeeper is certainly a spectacle. Meanwhile, the violent sadomasochistic relationship (read: whipping) shared between the innkeeper and her brother is quite another. Nothing, however, can top Miike's grand finale for GOZU which combines some very important Givenchy crotchless panties, an old man who has a unique solution for his anal fixation, and an extremely gelatinous, odds-defying birth.
Oldboy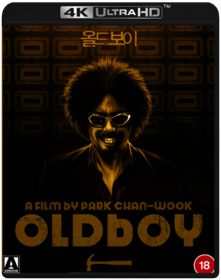 Park Chan-wook
After a drunken night on the town, Oh Dae-su wakes up in the morning to discover he has been locked up, without explanation, in a mysterious prison - his home for the next 15 years. Suddenly, Dae-su finds himself freed, a voice on a cell phone taunts him into discovering who kept him imprisoned. Dae-su plunges into a world of competing vengeance, his own drive for revenge matched by the equally implacable and considerably more Byzantine scheming of his mysterious nemesis.
Paul Verhoeven Collection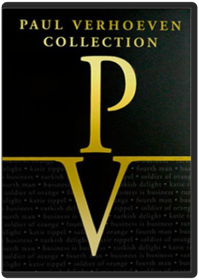 Paul Verhoeven
The Paul Verhoeven Collection consists of five films the Dutch director made in Europe before graduating to the Hollywood mainstream with such films as Total Recall and Basic Instinct. A bawdy though sympathetic look at the lives of two Amsterdam prostitutes, 1971's Business Is Business was Verhoeven's film debut. Ronnie Biermann stars as Greet, a worldly wise prostitute who is decently protective of her neighbor and friend in the trade, the busty, younger Nell (Sylvia de Leur). Finally, she decides they must both break out of their decreasingly fulfilling lives and seek out matrimonial stability. Business Is Business probably seemed like an authentic depiction of the Amsterdam demi-monde in its day, but today its kinky peccadilloes look rather quaint. However, both Biermann and Sylvia De Leur forcefully resist any of the clichés of the era in their strong characters.

When Turkish Delight (1973) opens on a brutal attack and then a succession of one-night stands, it seems that bohemian artist Eric Vonk (Rutger Hauer, collaborating for the first time with Verhoeven) is a complete jerk. Then a sudden flashback reveals the motivations for both his dreams and behavior, as well as the subject of the photos he spends his time pining for. He meets Olga (a fantastic Monique van de Ven), but their tempestuous relationship is shaken by many peculiar events: a surreal wedding ceremony, unveiling a statue to the Queen, and the death of Olga's father. The real problem is Olga herself, however, which leads to a shock ending many have compared to Love Story. Somewhat dated now, Turkish Delight is nonetheless unmistakably a product of the now-familiar Verhoeven style.

Katie Tippel (1975) is a handsome period drama set in 19th-century Holland, based on a true story. The second eldest daughter in a poor family, Katie (Monique van de Ven) must find whatever work is going to make ends meet. As she enters a succession of jobs in which she experiences both exploitation and sexual harassment, she learns that men want her for only one thing and so she enters prostitution. However, she is finally able to escape the poverty trap and ascend the social ladder, particularly when banker Hugo (Rutger Hauer) takes her as his lover. All this is set against a backdrop of social foment as the workers' impatience at poor social conditions increases.

Based on real events, Soldier of Orange (1977) tells the story of Dutchman Erik Lanshof (a star-making performance by Rutger Hauer) and a small group of students as they struggle to survive the Nazi occupation to the end of the Second World War. Across a canvas lasting almost three hours, Verhoeven unfolds a saga of friendship, espionage, and romance with almost documentary realism, crafting a deeply affecting film widely regarded as the greatest ever made in Holland.

Only two years separate The Fourth Man (1983), Verhoeven's final Dutch language movie, and the explosive commencement of his Hollywood career. This savage comedy shocker could well be seen as a trial run for Basic Instinct, since it features an ice-cold seductress (Renée Soutendijk) with mysterious motivations and sexual preferences. The hallucinatory tale follows a novelist (Jeroen Krabbé) first falling for her, and then feverishly investigating whether she's a serial husband killer. The film is full of what would soon be recognized as Verhoeven trademarks: a little blasphemy, a lot of nudity, dispassionate characters, and hidden agendas.
Peep Show - The Complete Series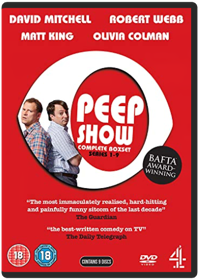 David Mitchell, Robert Webb
Private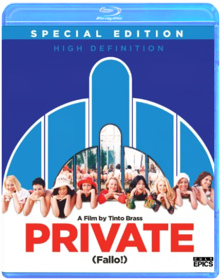 Tinto Brass
Six sexy stories of couples finding their joy in sharing with others! Directed by renowned filmmaker Tinto Brass, Private (aka DO IT) is an erotic comedy about erotically charged youthful couples who realize that nothing can bring them together as effectively as regular doses of fooling around.
Cult Epics presents the Special Edition; in new High-Definition including both the Italian language track and a newly mixed English language track.
Saraband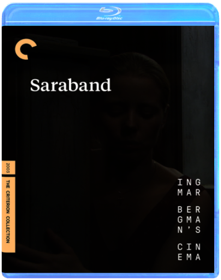 Ingmar Bergman
With his final film, Ingmar Bergman returned to two of his most richly drawn characters: Johan (Erland Josephson) and Marianne (Liv Ullman), the couple from Scenes from a Marriage. Dropping in on Johan's secluded country house after decades of separation, Marianne reconnects with the man she once loved. Nearby, the widowed musician Henrik (Börje Ahlstedt), Johan's son from an earlier marriage, clutches desperately to his only child, the teenage Karin (Julia Dufvenius). A chamber piece performed by four wounded characters and suffused with disappointment and forgiveness, Saraband is a generous farewell to cinema from one of its greatest artists.
Three... Extremes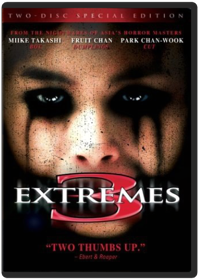 Chan-wook Park, Fruit Chan, Takashi Miike
Three Extremes is a bracing triptych of horror stories uniting three of East Asia's most compelling directors — Japanese cult figure Takashi Miike, Hong Kongs Fruit Chan, and Koreas award-winning Park Chan-Wook. Using distinctive cinematic styles that span dream-like minimalism, savage comedy and baroque horror, these cutting-edge directors penetrate the dark heart of desire, examining the ghastly urges that transform ordinary people into monsters. Stylish, twisted and laced with haunting imagery, Three Extremes breaks the bounds of genre cinema, confirming the visionary talent of three master directors.
Vital
Shinya Tsukamoto
Angel-A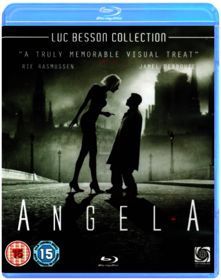 Luc Besson
Haze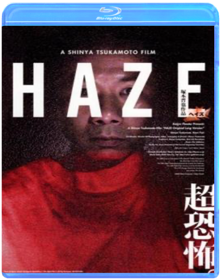 Shinya Tsukamoto
A History of Violence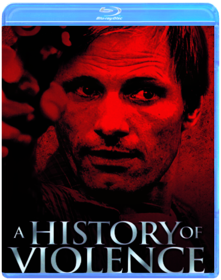 David Cronenberg
History of Violence, A (BD)
Lady Vengeance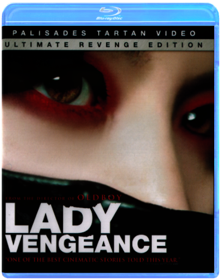 Park Chan-wook
With more than nine hours of special features (eleven if you include the "Fade to White" cut of the film), the 2-disc Blu-ray edition of Lady Vengeance brings fitting supplemental closure to Park's Vengeance Trilogy. 'Lady Vengeance' - After being wrongfully convicted of kidnapping and murdering a young child, a beautiful young woman (Lee Young-ae) is imprisoned for 13 years. While in prison she gains the respect and loyalty of her fellow cellmates, all the while plotting her vendetta on the man responsible (OLDBOY's Choi Min-Sik). Upon her release she sets in motion an elaborate plan of retribution, but what she discovers is a truth so horrifying, even revenge doesn't seem punishment enough.
Lunacy
Jan Švankmajer
The latest provocation from surrealist master Jan Svankmajer deliriously combines live action, stop-motion animation, kinky sex, Euro-trash violence and horror, black comedy, and lots of frisky meat puppets. In nineteenth-century rural France, a young man named Jean Berlot becomes caught up in the nigthmarish world of a mysterious, decadent Marqius: orgiastic black masses, "therapeutic" funerals, and an asylum with a smoirgasbord of macabre "treatments" and tarred-and-feathered doctors.
Black Book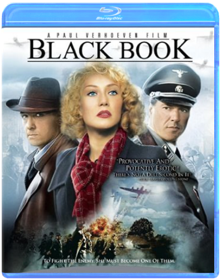 Paul Verhoeven
In the darkest days of World War II, Jewish fugitives attempt to escape occupied Holland — only to face a Nazi ambush. Rachel Stein (Carice van Houten) alone survives the attack and joins the Dutch Resistance to avenge her family. She soon confronts the ultimate test: she must infiltrate German headquarters by tempting Captain Ludwig Mÿntze (Sebastian Hoch). In the heat of passion, he uncovers her duplicity...but keeps her secret. Then Rachel's espionage reveals that a murderous traitor lurks within Resistance ranks. Unable to fully trust anyone, Rachel navigates a minefield of deception and becomes an enemy to both sides. Epic, passionate, breathtaking, Black Book relates an untold story of World War II where the distinctions between good and evil become blurred by the complexities of human nature.
Brand Upon the Brain!
Guy Maddin
In the weird and wonderful super-cinematic world of Canadian cult filmmaker Guy Maddin, personal memory collides with movie lore for a radical sensory overload. This eerie excursion into the gothic recesses of Maddin s mad, imaginary childhood is a silent, black-and-white comic science-fiction nightmare set in a lighthouse on grim Notch Island, where fictional protagonist Guy Maddin was raised by an ironfisted, puritanical mother. Originally mounted as a theatrical event (accompanied by live orchestra, foley artists, and assorted narrators), Brand upon the Brain! is an irreverent, delirious trip into the mind of one of current cinema s true eccentrics.

DIRECTOR-APPROVED SPECIAL EDITION FEATURES: New, restored high-definition digital transfer, Optional narration tracks by Isabella Rossellini, Laurie Anderson, John Ashbery, Crispin Glover, Guy Maddin, Louis Negrin, and Eli Wallach,
The Making of Brand upon the Brain!, a new documentary featuring interviews with the director and crew members, Two new short films directed by Maddin: It's My Mother's Birthday Today and Footsteps, Deleted scene, Trailer. PLUS: A new essay by film critic Dennis Lim
Lives of Others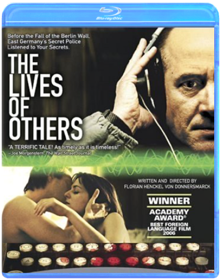 Florian Henckel Von Donnersmarck
This critically-acclaimed, Oscar(r)-winning film (Best Foreign Language Film, 2006) is the erotic, emotionally-charged experience Lisa Schwarzbaum (Entertainment Weekly) calls "a nail-biter of a thriller!" Before the collapse of the Berlin Wall, East Germany's population was closely monitored by the State Secret Police (Stasi). Only a few citizens above suspicion, like renowned pro-Socialist playwright Georg Dreyman, were permitted to lead private lives. But when a corrupt government official falls for Georg's stunning actress-girlfriend, Christa, an ambitious Stasi policeman is ordered to bug the writer's apartment to gain incriminating evidence against the rival. Now, what the officer discovers is about to dramatically change their lives - as well as his - in this seductive political thriller Peter Travers (Rolling Stone) proclaims is "the best kind of movie: one you can't get out of your head."
Monamour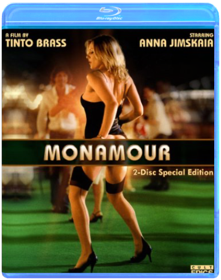 Tinto Brass
Tinto Brass' Monamour, is the love-story of a Venetian girl and a Frenchman in the beautiful city of Mantua. Dario, her husband is too busy to notice his wife's sexual drifting, when her adultery "born out of neglect and frustration" starts on the day she meets a tall dark stranger in a museum. An intoxicating mix of lies, betrayal and fantasy follows Marta into her personal diary where every emotion and passion is recorded.
Starring Anna Jimskaia and Max Parodi (Cheeky!), along with a line of stars of Tinto's previous erotic films. Now in high-definition, the film has never looked better!

Disc 2 includes the bonus film, Kick the Cock. "Kick the Cock" is an old Dutch saying; meaning "Peek in the Kitchen," or something shocking and extreme, exactly what we can expect of Tinto Brass; the director and co-star, along with newcomer Angelita Franco.
Kick the Cock premiered at the Venice Film Festival in 2008, and won "Best short film" at a Fetish Film Festival in Germany in 2009 and is now presented for the first time as a worldwide premiere on DVD and Blu-ray.

Special features include:
-New High-definition Master
-The Making of "Monamour" -The Making of "Kick the Cock"
-Comic strip by Franco Saudelli
-Venice Film Festival Premiere with Tinto Brass (Circuito Off 2008, Media Group TV)
-Spanish Dance by Angelita Franco -Trailers
Pan's Labyrinth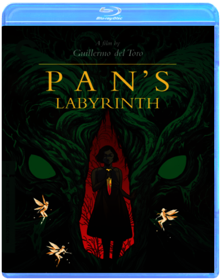 Guillermo del Toro
Amidst a civil war, armed with only her imagination, young Ofelia discovers a mysterious labyrinth and meets a faun who sets her on a path to saving herself and her ailing mother.
Planet Earth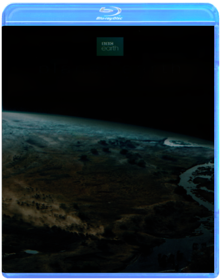 Alastair Fothergill
The best-selling factual series of all time is now even better! Planet Earth took the world by storm when it originally aired. It garnered uniformly glowing reviews, won four Emmy Awards, including Best Nonfiction Series and Best Cinematography, and its longevity on the best-seller list is legend. Now, with the addition of all new commentary and new bonus programs, you can relive this incredible experience all over again! From the highest mountains to the deepest oceans, Planet Earth illuminates the wonders of our astonishing world like never before. It's a celebration of the spectacular diversity of our planet, revealing the vast as well as the intimate as only high definition cinematography can. In this truly special edition, prepare to be overwhelmed again by the beauty and majesty of Planet Earth.
Taxidermia
György Pálfi
Australia released, PAL/Region 0 DVD: it WILL NOT play on standard US DVD player. You need multi-region PAL/NTSC DVD player to view it in USA/Canada: LANGUAGES: Hungarian ( Dolby Digital 2.0 ), English ( Subtitles ), WIDESCREEN (1.78:1), SPECIAL FEATURES: Cast/Crew Interview(s), Interactive Menu, Scene Access, SYNOPSIS: Three generations of men from one Eastern-European family are the heroes of this surreal and confronting film. Grandfather, father, son. One is an orderly, one is a leading sportsman, and one is a master taxidermist. One desires love, the other success, and the third immortality. Not for the faint of heart or weak of stomach.

A critical highlight of last year's Melbourne International Film Festival, Taxidermia is a work of artistic and cinematic brilliance. It was an official selection at the Cannes Film Festival 2006 and will screen at this year's Sydney Film Festival. SCREENED/AWARDED AT: Fantasporto Awards, ...Taxidermia ( Taxidermia - Der Ausstopfer ) ( Taxidermie )
That Mitchell and Webb Look - Season 1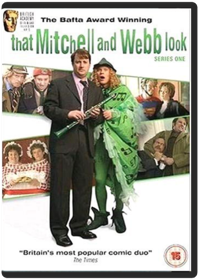 David Kerr
United Kingdom released, PAL/Region 2 DVD: it WILL NOT play on standard US DVD player. You need multi-region PAL/NTSC DVD player to view it in USA/Canada: LANGUAGES: English ( Dolby Digital 2.0 ), SPECIAL FEATURES: Deleted Scenes, Documentary, Interactive Menu, Making Of, Scene Access, SYNOPSIS: Does Numberwang mean anything to you? Relive the entire hilarious series 1 of That Mitchell and Webb Look on DVD from October. The DVD is bursting with well loved characters such as Sir Digby Chicken Ceasar, Angel Summoner and BMX Bandit as well exclusive extras including, outtakes, behind the scenes and an M&W documentary. A must for any fans of Mitchell & Webb and the hit series Peep show. SCREENED/AWARDED AT: BAFTA Awards, ...That Mitchell and Webb Look - Series One ( That Mitchell and Webb Look - Series 1 ) ( That Mitchell & Webb Look )
Eastern Promises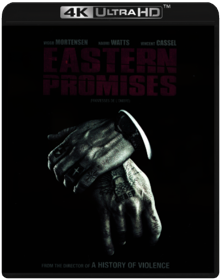 David Cronenberg
Viggo Mortensen and Academy Award® nominee Naomi Watts star in this electrifying thriller from critically acclaimed director David Cronenberg (A History of Violence). Criminal mastermind Nikolai (Mortensen) finds his ties to a notorious crime family shaken when he crosses paths with Anna (Watts), a midwife who has accidentally uncovered evidence against them. Their unusual relationship sets off an unstoppable chain of murder, mystery and deception in the explosive film critics are calling "provocative and engrossing" (Claudia Puig, USA Today).
Gomorrah
Matteo Garrone
Matteo Garrone's Gomorrah is a stark, shocking vision of contemporary gangsterdom, and one of cinema's most authentic depictions of organized crime. In this tour de force adaptation of undercover Italian reporter Roberto Saviano's best-selling exposé of Naples' Mafia underworld (known as the Camorra), Garrone links five disparate tales in which men and children are caught up in a corrupt system that extends from the housing projects to the world of haute couture. Filmed with an exquisite detachment interrupted by bursts of violence, Gomorrah is a shattering, socially engaged true-crime story from a major new voice in Italian cinema.

Stills from Gomorrah (Click for larger image)
The Good, the Bad, the Weird
Ji-Woon Kim
From South Korea comes this wild take on Sergio Leone s classic spaghetti Western The Good, the Bad and the Ugly. It s 1930s Manchuria and greed is in the air. A manic outlaw, a nasty holy man and a determined bounty hunter are all in hot pursuit of a treasure map. Throw in Chinese gangsters, the Japanese army and other rival factions also in pursuit of the invaluable map, and it all comes down to a you ve-got-to-see-it-to-believe-it showdown in the desert. One of the most expensive films ever made in South Korea, THE GOOD, THE BAD, THE WEIRD was the talk of festivals worldwide and won such prizes as the Asia Pacific Screen Award for its cinematography and the Asian Film Award for Best Supporting Actor (Jung Woo-sung).
Let the Right One In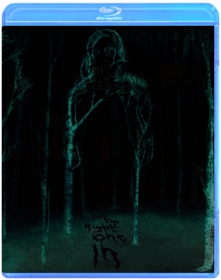 Tomas Alfredson
Oscar, a 12-year-old fragile and bullied boy, finds love and revenge through Eli, a beautiful but peculiar girl he befriends, who moves into his building.   When Oscar discovers that Eli is a vampire it does not deter his increasing feelings and confused emotions of a young adolescent.  When Eli loses the man who protects and provides for her, and as suspicions are mounting from her neighbors and police she must move on to stay alive.  However when Oscar faces his darkest hour, Eli returns to defend him the only way she can.
That Mitchell and Webb Look - Season 2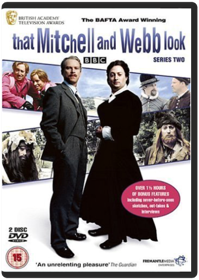 David Kerr
United Kingdom released, PAL/Region 0 DVD: it WILL NOT play on standard US DVD player. You need multi-region PAL/NTSC DVD player to view it in USA/Canada: LANGUAGES: English ( Dolby Digital Stereo ), WIDESCREEN (1.78:1), SPECIAL FEATURES: Alternative Footage, Cast/Crew Interview(s), Deleted Scenes, Interactive Menu, Making Of, Scene Access, SYNOPSIS: Two of the country's most popular comedians bring back their equally popular sketch show for a second series, and it shows that David Mitchell's and Robert Webb's respective stars are showing little sign of waning. Bringing back old characters with plenty of new ideas, That Mitchell And Webb Look's second series is funny, clever and destined to be watched over and over (even if it does struggle at times to match series one for gut-busting laughs). The duo seem to have a bit more money to work with here, too (helped in no small way by the continuing success too of Peep Show), but it's still the favourites from series one that generate many of the big laughs in That Mitchell And Webb Look. Game show parody Numberwang, in particular, is ingenious and very, very funny, and one of the absolute ongoing highlights of the show. Elsewhere, Sir Digby's return is less successful, and some of the new material is more hit and miss than you'd hope for. But the joy of That Mitchell And Webb Look is that there's usually a good laugh around the corner, and that proves to be the case here. It may not see the pair at their absolute peak, but this is sketch comedy as good as anyone else is doing on British television screens right now. Well worth your time. And funnybone... SCREENED/AWARDED AT: BAFTA Awards, ...That Mitchell and Webb Look - Series Two ( That Mitchell and Webb Look - Series 2 ) ( That Mitchell & Webb Look )
Tokyo Sonata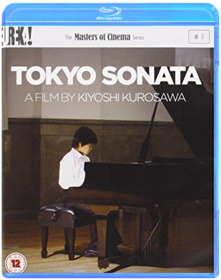 Kiyoshi Kurosawa
United Kingdom released, Blu-Ray/Region A/B/C : it WILL NOT play on regular DVD player. You need Blu-Ray DVD player to view this Blu-Ray DVD: LANGUAGES: Japanese ( Dolby Digital 2.0 ), Japanese ( Dolby TrueHD ), Japanese ( DTS-HD Master Audio ), English ( Subtitles ), WIDESCREEN (1.85:1), SPECIAL FEATURES: Blu-Ray & DVD Combo, Booklet, Cast/Crew Interview(s), Documentary, Interactive Menu, Making Of, Scene Access, Trailer(s), SYNOPSIS: Kiyoshi Kurosawa - the hugely acclaimed Japanese director famous for his groundbreaking, existential horror films such as Cure and Kairo (Pulse) - set Cannes alight in 2008 with this highly topical film: an eerie, poignant reflection on the mass uncertainty sweeping the world. When Ryuhei Sasaki (played by Teruyuki Kagawa) is unceremoniously dumped from his 'safe' company job, his family's happy, humdrum life is put at risk. Unwilling to accept the shame of unemployment, the loyal salaryman decides not to tell anyone, instead leaving home each morning in suit and tie with briefcase, spending his days searching for work and lining up for soup with the homeless. Outstanding performances; serene, elegant direction; and Kurosawa's trademark chills are evident as he ratchets up the unsettling atmosphere and the grim hopelessness of Sasaki's unemployment. SCREENED/AWARDED AT: Cannes Film Festival, ...Tokyo Sonata ( Tôkyô sonata ) (Blu-Ray & DVD Combo)
Dogtooth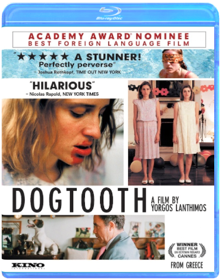 Yorgos Lanthimos
Nominated for an Academy Award for Best Foreign Film, Dogtooth is a darkly surreal look at three teenagers confined to an isolated country estate and kept under strict rule and regimen by their parents - an alternately hilarious and nightmarish experiment of manipulation and oppression. Winner of the Un Certain Regard prize at the 2009 Cannes Film Festival.
The Girl with the Dragon Tattoo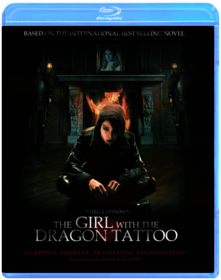 Niels Arden Oplev
The Girl with the Dragon Tattoo, The Girl Who Played with Fire & The Girl Who Kicked the Hornets Nest.
That Mitchell and Webb Look - Season 3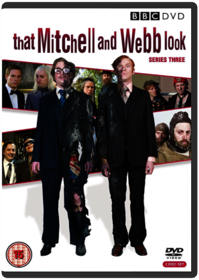 Ben Gosling Fuller
United Kingdom released, PAL/Region 2.4 DVD: it WILL NOT play on standard US DVD player. You need multi-region PAL/NTSC DVD player to view it in USA/Canada: LANGUAGES: English ( Dolby Digital Stereo ), English ( Subtitles ), ANAMORPHIC WIDESCREEN (1.78:1), SPECIAL FEATURES: 2-DVD Set, Anamorphic Widescreen, Commentary, Deleted Scenes, Interactive Menu, Making Of, Scene Access, SYNOPSIS: Off-the-wall sketches, new characters and the return of a few old favourites as Robert Webb and David Mitchell return for another series of the BAFTA-award winning comedy. This third series includes the accident prone adventures of Hennimore; a TV quiz show from after the end of civilisation; the real purpose of the Giant Death Ray; Russ Claus, Santa's troubled brother; an inventor too far ahead of his time; and the secret space cult of Vectron. You'll find the return of drunken super-sleuth Sir Digby Chicken Caesar; more from the Lazy Writers; and a plethora of sketches on subjects as varied as murder mystery; an argument between Queen Victoria and her prime-minister about a rather rude tree; and why firing a dog out of cannon is so much better than a doorbell. SCREENED/AWARDED AT: BAFTA Awards, ...That Mitchell and Webb Look - Series Three - 2-DVD Set ( That Mitchell and Webb Look - Series 3 ) ( That Mitchell & Webb Look )
Valhalla Rising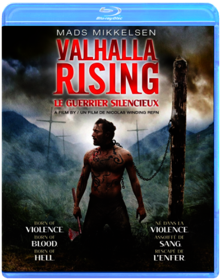 Nicolas Winding Refn
1000 AD, for years, One Eye, a mute warrior of supernatural strength, has been held prisoner by the Norse chieftain Barde. Aided by Are, a boy slave, One Eye slays his captor and together he and Are escape, beginning a journey into the heart of darkness. On their flight, One Eye and Are board a Viking vessel, but the ship is soon engulfed by an endless fog that clears only as the crew sights an unknown land. As the new world reveals its secrets and the Vikings confront their terrible and bloody fate, One Eye discovers his true self.
The White Ribbon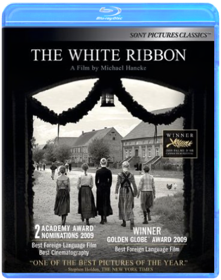 Michael Haneke
On the eve of World War I, strange accidents in a small Protestant village in Northern Germany involve the children and teenagers of a choir run by the schoolteacher and their families. The abused and suppressed children of the villagers seem to be at the heart of this mystery as these events gradually take on the character of a punishment ritual.
13 Assassins
Takashi Miike
Cult director Takashi Miike (Ichi the Killer, Audition) delivers a bravado period action film set at the end of Japan's feudal era. 13 Assassins - a masterful exercise in cinematic butchery (New York Post) is centered around a group of elite samurai who are secretly enlisted to bring down a sadistic lord in order to prevent him from ascending to the throne and plunging the country into a war torn future.
Carlos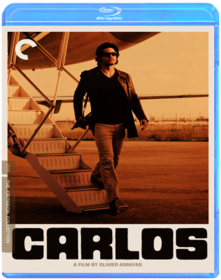 Olivier Assayas
Carlos, directed by Olivier Assayas (Summer Hours), is an epic, intensely detailed account of the life of the infamous international terrorist Ilich Ramírez Sanchez—also known as Carlos the Jackal. One of the twentieth century's most-wanted fugitives, Carlos was committed to violent left-wing activism throughout the seventies and eighties, orchestrating bombings, kidnappings, and hijackings in Europe and the Middle East. Assayas portrays him not as a criminal mastermind but as a symbol of seismic political shifts around the world, and the magnetic Édgar Ramírez (The Bourne Ultimatum) brilliantly embodies him as a swaggering global gangster. Criterion presents the complete, uncut, director-approved, five-and-a-half-hour version of Carlos.
Certified Copy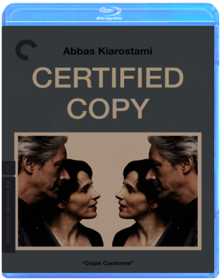 Abbas Kiarostami
The great Iranian director Abbas Kiarostami (Close-up) travels to Tuscany for a luminous and provocative romance in which nothing is as it appears. What seems at first to be a straightforward tale of two people played by Oscar-winning actress Juliette Binoche (Blue) and opera singer William Shimell getting to know each other over the course of an afternoon gradually reveals itself as something richer, stranger, and trickier: a mind-bending reflection on authenticity, in art as well as in relationships. Both cerebrally and emotionally engaging, Certified Copy (Copie conforme) reminds us that love itself is an enigma.
Surviving Life (Theory and Practice)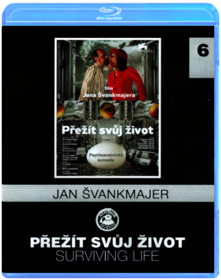 Jan Švankmajer
United Kingdom released, PAL/Region 2 DVD: it WILL NOT play on standard US DVD player. You need multi-region PAL/NTSC DVD player to view it in USA/Canada: LANGUAGES: Czech ( Dolby Digital 5.1 ), English ( Subtitles ), French ( Subtitles ), German ( Subtitles ), Italian ( Subtitles ), Spanish ( Subtitles ), SPECIAL FEATURES: Behind the scenes, Documentary, Interactive Menu, Scene Access, SYNOPSIS: Eugene (Václav Helsus) leads a double life - one real, the other in his dreams. In real life he has a wife called Milada (Zuzana Kronerová); in his dreams he has a young girlfriend called Eugenia (Klára Issová). Sensing that these dreams have some deeper meaning, he goes to see a psychoanalyst, Dr. Holubova, who interprets them for him, with the help of some argumentative psychoanalytical griping from the animated heads of Freud and Jung. As we gradually piecing together Eugene's life story, his dream-world love affair with Eugenia is thwarted by the appearance of other characters, including her little boy Peter, her extortionist ex-husband, and a filthy old woman who keeps warning him not to harm her. Soon after, we discover she is expecting Eugene's child - to the dismay of Dr. Holubova, who believes Eugenia is in fact his anima. And getting your anima pregnant is worse than incest... ...Surviving Life ( Prezít svuj zivot (Theory and Practice) ) ( Savaivingu raifu -Yume wa daini no jinsei (Sein Leben überleben) )
That Mitchell and Webb Look - Season 4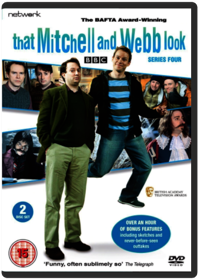 Ben Gosling Fuller
David Mitchell and Robert Webb are back with their fourth series, featuring a raft of brand-new ideas including the invention of the jet-pack; a sneaky robot; the correct (but confusing) way to talk to Caesar; a very old Sherlock Holmes and Watson; and a heavily armed man who's very keen on grammar.

There's also a return of some old favourites including the post-apocalyptic quiz show; accident-prone Hennimore; and Ted and Peter presenting Late Night Dog Poker.

Exclusive extras include out-takes, extended sketches and more.
A Dangerous Method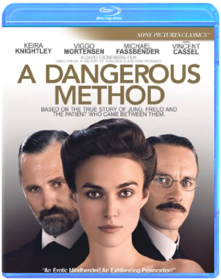 David Cronenberg
From acclaimed director David Cronenberg (A History of Violence) comes a dark tale of sexual and intellectual discovery, featuring two of the greatest minds of the 20th century. Carl Jung (Michael Fassbender, Shame) has just begun his psychiatric career, having been inspired by the great Sigmund Freud (Viggo Mortensen, The Lord of the Rings trilogy). When a mysterious and beautiful woman (Keira Knightley, Atonement) goes under Jung's care, Jung finds himself crossing the line of the doctor/patient relationship, causing great conflict with his mentor and making Jung question his own morality in the process.
The Kid with a Bike
Jean-Pierre Dardenne, Luc Dardenne
Twelve-year-old Cyril (Thomas Doret), all coiled anger and furious motion, is living in a group home but refuses to believe he has been rejected by his single father (Summer Hours' Jérémie Renier). He spends his days frantically trying to reach the man, over the phone or on his beloved bicycle. It is only the patience and compassion of Samantha (Hereafter's Cécile de France), the stranger who agrees to care for him, that offers the boy the chance to move on. Spare and unsentimental but deeply imbued with a heart-rending tenderness, The Kid with a Bike is an arresting work from the great Belgian directors Jean-Pierre and Luc Dardenne (Rosetta), masters of the empathetic action film.
Kotoko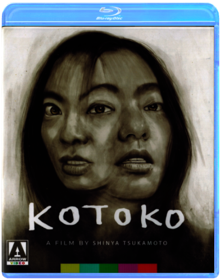 Shinya Tsukamoto
The Mill and The Cross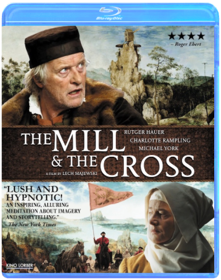 Lech Majewski
From acclaimed filmmaker, Lech Majewski, comes THE MILL AND THE CROSS, a visually inspired re-staging of Pieter Bruegel's epic 1564 painting ''Way to Calvary'', presented alongside the story of its creation — with Rutger Hauer (Hobo With a Shotgun) as Bruegel, Michael York (Austin Powers: International Man of Mystery) as his friend and art collector, and Charlotte Rampling (Babylon A.D.) as the inspiration for his Virgin Mary.

SPECIAL FEATURES: ''The World According to Bruegel'' documentary (45 minutes), Interview with Director Lech Majewski (20 min), Stills Gallery, Original Theatrical Trailer, Kino Lorber trailers.
The Skin I Live In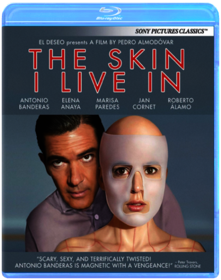 Pedro Almodóvar
Dr. Robert Ledgard (Antonio Banderas) is a driven plastic surgeon haunted by personal tragedies. After many years of trial and error, he finally perfects a new skin – a shield which could have prevented the death of his wife in an accident years earlier. His latest "guinea pig" is a mysterious captive whose true identity masks a shocking mystery. The Skin I Live In is a masterful tale of secrets, obsession and revenge from Oscar-winning (Best Writing, Original Screenplay, Talk to Her, 2002) writer/director Pedro Almodovar.
Cosmopolis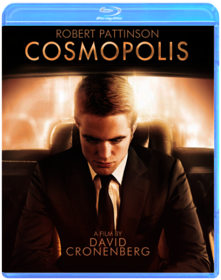 David Cronenberg
Eric Packer (Robert Pattinson),a 28-year-old billionaire asset manager, heads out in his tricked-out stretch limo, while remotely wagering his companys massive fortune on a bet against the Chinese Yuan. His trip across the city quickly turns into a wild, hypnotic odyssey as he encounters explosive city riots and a parade of provocative visitors. Having started the day with everything, Packer s perfectly ordered, doubt-free world is about to implode. Bonus Features: Citizens of Cosmopolis Featurette, Audio Commentary with David Cronenberg.
The Hollow Crown - Season 1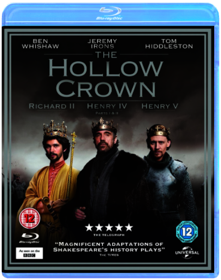 Richard Eyre, Rupert Goold, Thea Sharrock
Trilogy of Life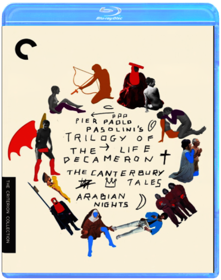 Pier Paolo Pasolini
In the early 1970s, the great Italian poet, philosopher, and filmmaker Pier Paolo Pasolini (Salò, or The 120 Days of Sodom) brought to the screen a trio of masterpieces of premodern world literature—Giovanni Boccaccio's The Decameron, Geoffrey Chaucer's The Canterbury Tales, and The Thousand and One Nights (often known as The Arabian Nights)—and in doing so created his most uninhibited and extravagant work, which he titled his Trilogy of Life. In this brazen and bawdy triptych, the director set out to challenge consumer capitalism and celebrate the uncorrupted human body while commenting on contemporary sexual and religious mores and hypocrisies. His scatological humor and rough-hewn sensuality leave all modern standards of decency behind; these are physical, provocative, and wildly entertaining films, all extraordinarily designed by Dante Ferretti (Hugo) and featuring evocative music by Ennio Morricone (Days of Heaven).

The Decameron Pasolini weaves together stories from Giovanni Boccaccio's fourteenth-century moral tales in this picturesque free-for-all. The Decameron explores the delectations and dark corners of an earlier and, as the filmmaker saw it, less compromised time. Among the chief delights are a young man's exploits with a gang of grave robbers, some randy nuns who sin with a strapping gardener, and Pasolini's appearance as a pupil of the painter Giotto, at work on a massive fresco. One of the director's most popular films, The Decameron, trans­posed to Naples from Boccaccio's Florence, is a cutting takedown of the pieties surrounding religion and sex.

1971 111 minutesColorMonauralIn Italian with English subtitles1.85:1 aspect ratio

The Canterbury Tales Eight of Geoffrey Chaucer's lusty tales come to life on-screen in Pasolini's gutsy and delirious The Canterbury Tales, which was shot in England and offers a remarkably earthy re-creation of the medieval era. From the story of a nobleman struck blind after marrying a much younger and ultimately promiscuous bride to a climactic trip to a hell populated by friars and demons (surely one of the most outrageously conceived and realized sequences ever committed to film), this is an unendingly imaginative work of merry blasphemy, framed by Pasolini's portrayal of Chaucer himself.

1972 111 minutesColorMonauralIn Italian with English subtitles1.85:1 aspect ratio

Arabian Nights Pasolini traveled to Africa, India, and the Middle East to realize this ambitious cinematic treatment of a handful of the stories from the legendary The Thousand and One Nights. This is not the fairy-tale world of Scheherazade or Aladdin or Ali Baba—instead, the director focuses on the more erotic tales, ones of desire, betrayal, and atonement, framed by the story of a young man's quest to reconnect with his beloved slave girl. Full of lustrous sets and costumes and stunning location photography, Arabian Nights is a fierce and joyous exploration of human sensuality.

1974 130 minutesColorMonauralIn Italian with English subtitles1.85:1 aspect ratio
Blue is the Warmest Color
Abdellatif Kechiche
The colorful, electrifying romance that took the Cannes Film Festival by storm courageously dives into a young woman's experiences of first love and sexual awakening. Blue Is the Warmest Color stars the remarkable newcomer AdŠle Excharpoulos as a high schooler who, much to her own surprise, plunges into a thrilling relationship with a female twentysomething art student, played by L'a Seydoux (Midnight in Paris). Directed by Abdellatif Kechiche (The Secret of the Grain), this finely detailed, intimate epic sensitively renders the erotic abandon of youth. It has captivated international audiences and been widely embraced as a defining love story for the new century. SPECIAL EDITION FEATURES New high-definition digital transfer, approved by director Abdellatif Kechiche, with 5.1 surround DTS-HD Master Audio soundtrack on the Blu-ray edition Trailer and TV spot New English subtitle translation PLUS: A booklet featuring an essay by critic B. Ruby Rich
The Great Beauty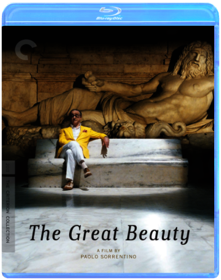 Servillo, Verdone, Ferilli
For decades, journalist Jep Gambardella has charmed and seduced his way through the glittering nightlife of Rome. Since the legendary success of his only novel, he has been a permanent fixture in the city s literary and elite social circles. But on his sixty-fifth birthday, Jep unexpectedly finds himself taking stock of his life, turning his cutting wit on himself and his contemporaries, and looking past the lavish nightclubs, parties, and cafes to find Rome itself, in all its monumental glory: a timeless landscape of absurd, exquisite beauty. Featuring sensuous cinematography, a lush score, and an award-winning central performance by the great Toni Servillo (GOMORRAH), this transporting experience by the brilliant Italian director Paolo Sorrentino (IL DIVO) is a breathtaking Fellini-esque tale of decadence and lost love.
Hard to Be a God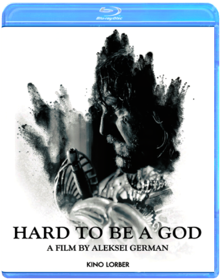 Aleksei German
When legendary Russian auteur Aleksei German died in 2013, he left behind this extraordinary final film, a phantasmagoric adaptation of the revered sci-fi novel by the Strugatsky brothers (authors of the source novel for Tarkovsky's Stalker). Hard to be a God began percolating in German's consciousness in the mid-1960s, and would actively consume him for the last 15 years of his life. He brought the film close enough to completion for his wife and son to apply the finishing touches immediately after his passing. Taking place on the planet Arkanar, which is in the midst of its own Middle Ages, the film focuses on Don Rumata (Leonid Yarmolnik), one of a group of Earth scientists who have been sent to Arkanar with the proviso that they must not interfere in the planet's political or historical development. Treated by the planet's natives as a kind of divinity,Don Rumata is both godlike and impotent in the face of its chaos and brutality.

Special Features: Behind-the-scenes documentary (44 min.), Booklet with Director's Statement by Aleksei German and essays by Alexey German Jr. and Aliza Ma, Introduction by co-screenwriter Svetlana Karmalita, Trailer
Maps to the Stars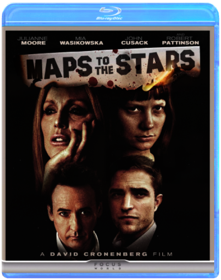 David Cronenberg
Academy Award nominee and Golden Globe winner Julianne Moore stars with Mia Wasikowska, John Cusack and Robert Pattinson in this unforgettable, darkly comic thriller from acclaimed director David Cronenberg. Hollywood actress Havana Segrand (Moore) is unraveling as her career flounders. Her therapist (Cusack) and his wife are busy managing the career of their child-star son. But when a mysterious young woman named Agatha (Wasikowska) befriends a limo driver (Pattinson) and ties all their lives together, nothing will ever be the same as they try to survive a world of money, fame, envy and relentless hauntings.
The Lure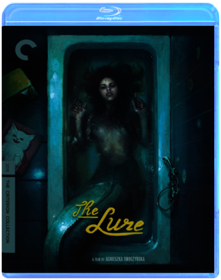 Agnieszka Smoczynska
This genre-defying horror-musical mash-up the bold debut of Polish director Agnieszka Smoczynska follows a pair of carnivorous mermaid sisters drawn ashore to explore life on land in an alternate 1980s Poland. Their tantalizing siren songs and otherworldly auras make them overnight sensations as nightclub singers in the half-glam, half-decrepit world of Smoczynska s imagining. The director gives fierce teeth to her viscerally sensual, darkly feminist twist on Hans Christian Andersen's 'The Little Mermaid,' in which the girls' bond is tested and their survival threatened after one sister falls for a human. A coming-of-age fairy tale with a catchy synth-fueled soundtrack, outrageous song-and-dance numbers, and lavishly grimy sets, The Lure explores its themes of emerging female sexuality, exploitation, and the compromises of adulthood with savage energy and originality.

DIRECTOR-APPROVED BLU-RAY SPECIAL EDITION FEATURES
- High-definition digital master, supervised by director of photography Kuba Kijowski, with 5.1 surround DTS-HD Master Audio soundtrack
- New program about the making of the film, featuring interviews with director Agnieszka Smoczynska, actors Marta Mazurek and Michalina Olszanska, screenwriter Robert Bolesto, Kijowski, composers Barbara and Zuzanna Wronski, sound designer Marcin Lenarczyk, and choreographer Kaya Ko odziejczyk
- Deleted scenes
- Aria Diva (2007) and Viva Maria! (2010), two short films directed by Smoczynska
- New English subtitle translation
- PLUS: An essay by writer Angela Lovell
Creepy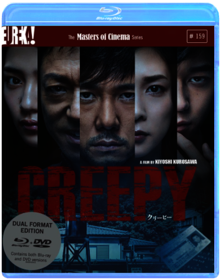 Kiyoshi Kurosawa
NOTICE: Polish Release, cover may contain Polish text/markings. The disk DOES NOT have English audio and subtitles.
The Handmaiden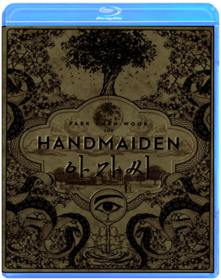 Park Chan-wook
From PARK Chan-wook, the celebrated director of OLDBOY, LADY VENGEANCE and STOKER, comes a ravishing new crime drama. PARK presents a gripping and sensual tale of two women - a young Japanese Lady living on a secluded estate, and a Korean woman who is hired to serve as her new handmaiden, but is secretly plotting with a conman to defraud her of a large inheritance. Inspired by the novel Fingersmith by British author Sarah Waters, THE HANDMAIDEN borrows the most dynamic elements of its source material and combines it with PARK Chan-wook's singular vision to create an unforgettable viewing experience.
The Hollow Crown - Season 2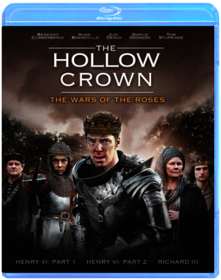 Dominic Cooke
These three screen adaptations, Henry VI in two parts and Richard III, tell the story of The Wars of the Roses, an exceptionally turbulent period in British history. Shakespeare's plays are filmed in the visually breathtaking landscape and architecture of the period. Starring Benedict Cumberbatch, Hugh Bonneville, Judi Dench, Michael Gambon, Sally Hawkins, Sophie Okonedo & Tom Sturridge, these exhilarating and emotionally charged films feature some of Shakespeare's most eloquent and powerful language.
Planet Earth II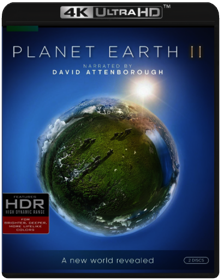 Justin Anderson, Ed Charles, Fredi Devas, Chadden Hunter, Emma Napper, Elizabeth White
In one of the most ambitious landmark series, Planet Earth II allows us to experience the world from the viewpoint of the animals themselves. Traveling through jungles, deserts, mountains, islands, grasslands and cities, this series explores the unique characteristics of Earth's most iconic habitats and the extraordinary ways animals survive within them. New technology has allowed individual stories to be captured in an unparalleled level of detail. For the first time, viewers are immersed in incredible landscapes and share the most dramatic moments in the lives of animals. From spellbinding wildlife spectacle to intimate encounters, Planet Earth II will take you closer than ever before.
The Wailing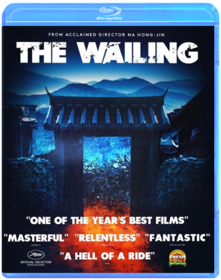 Na Hong Jin
In this unbelievably tense supernatural thriller, a foreigner s mysterious appearance in a quiet, rural village causes suspicion among the locals - suspicion which quickly turns to hysteria as the townspeople begin killing each other in brutal outbursts for seemingly no reason. As the investigating officer watches his daughter fall under the same savage spell, he agrees to consult a shaman for answers - unknowingly escalating the situation into something far more dangerous.
Over six years in the making, director Na Hong-jin s meticulously crafted follow-up to the globally acclaimed THE YELLOW SEA and THE CHASER (his third to premiere at the Festival de Cannes) smashed box office records upon its debut in South Korea, where fans are already making return viewings to catch new clues and debate what s sure to be the most talked-about ending of 2016.

EXTRAS
Making of THE WAILING
The Beginning of THE WAILING
Trailer

Language: Korean (original)
Subtitles: English
Back - Season 1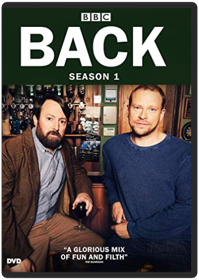 Simon Blackwell
Half His Age: A Teenage Tragedy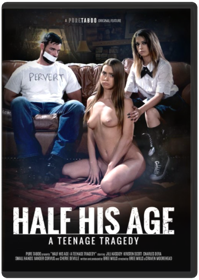 Bree Mills, Craven Moorehead
Holiday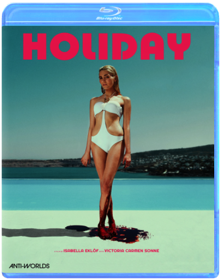 Isabella Eklöf
A love triangle featuring the trophy girlfriend of a petty drug lord, caught up in a web of luxury and violence in a modern dark gangster tale set in the beautiful port city of Bodrum on the Turkish Riviera.
Insect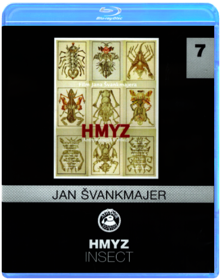 Jan Švankmajer
Killing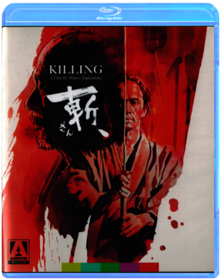 Shinya Tsukamoto
The Films of Jan Švankmajer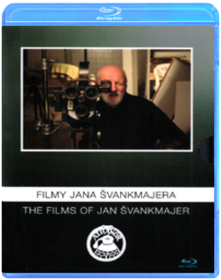 Jan Švankmajer
Portrait of a Lady on Fire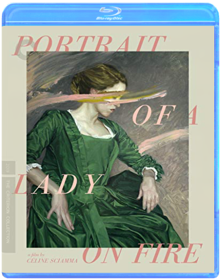 Celine Sciamma
Back: Season Two
Lyndsay Robinson, Kenton Allen, Simon Blackwell, Victoria Grew, Matthew Justice