The Short Films of David Lynch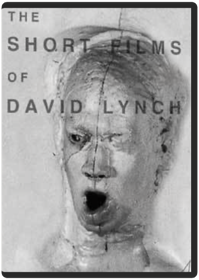 David Lynch
SHORT FILMS OF DAVID LYNCH
David Lynch

Collection of highly sourght-after David Lynch shorts, including his first works.

A must-see for fans of the legendary filmmaker David Lynch, this collecton features six short films from the master of the macabre. Spanning the director's career, from early experiments to more fully realized visions, this disc contains the shorts "Six Men Getting Sick", "The Alphabet", "The Grandmother" "The Amputee", The Cowboy and the Frenchman" and "Lumiere". Each film is preceded by an introduction from the director.
Eraserhead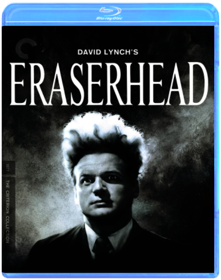 David Lynch
Henry Spencer's hair sticks straight up, and his girlfriend's offspring looks like larva. Directed by David Lynch.
The Elephant Man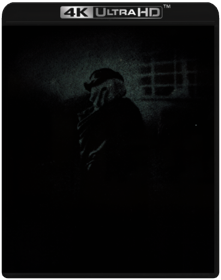 David Lynch
affetto da una grave malattia deformante, un uomo, dolce e sensibile, viene prima esibito come fenomeno da baraccone e poi ospitato in un ospedale sotto le cure di un medico amoroso. il film ha avuto un rifacimento nel 1981.premi e riconoscimenti1980 - miglior film british academy of film and television arts awards1980 - miglior film candidature [academy awards]1979 - miglior commedia tony awards [al soggetto] frederick treves; ashley montagu
The Elephant Man
David Lynch
Dune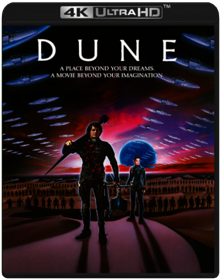 David Lynch
Dazzling special effects, unforgettable images and powerful performances highlight David Lynch's stunning film version of Frank Herbert's classic science-fiction epic about an intergalactic warrior's messianic rise. Starring Kyle MacLachlan, José Ferrer, Max von Sydow, Oscar® winner Linda Hunt and Sting, Dune is the ultimate adventure experience that goes beyond the imagination.
Blue Velvet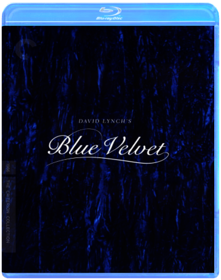 David Lynch
A young man ties the mystery of a severed ear to a roadhouse floozy and her tormentor. Directed by David Lynch.
Twin Peaks: The Entire Mystery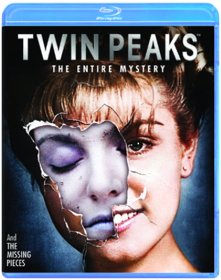 Caleb Deschanel, David Lynch, Diane Keaton, Duwayne Dunham, Graeme Clifford
On stunning High Definition Blu-ray, Twin Peaks: The Entire Mystery is a comprehensive collection with every episode from the complete television series; both the U.S. and international versions of the series' Pilot; the North American Blu-ray debut of David Lynch's follow-up feature Twin Peaks: Fire Walk With Me; and nearly 90 minutes of deleted and extended scenes from the film. The set also features newly transferred Log Lady introductions for each episode; picture upgrades to many shots in the TV series; a new featurette with series creator Lynch and the actors who portrayed the Palmer family which includes a mesmerizing return to the lives of their characters today; and hours of never-before-released material that dives into the fascinating story behind the celebrated pop culture classic.
Wild at Heart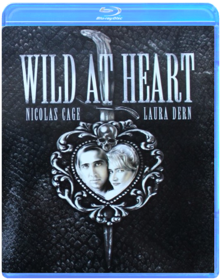 David Lynch
Lost Highway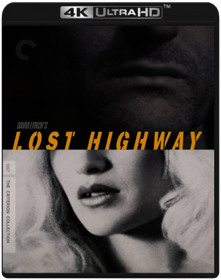 David Lynch
Germany released, Blu-Ray/Region A/B/C : it WILL NOT play on regular DVD player. You need Blu-Ray DVD player to view this Blu-Ray DVD: LANGUAGES: English ( Dolby Digital 5.1 ), English ( DTS-HD Master Audio ), German ( Dolby Digital 5.1 ), German ( DTS-HD Master Audio ), German ( Subtitles ), WIDESCREEN (2.35:1), SPECIAL FEATURES: Cast/Crew Interview(s), Interactive Menu, Making Of, Scene Access, Trailer(s), SYNOPSIS: Fred Madison, a saxophonist, is accused under mysterious circumstances of murdering his wife Renee. On death row, he inexplicably morphs into a young man named Pete Dayton, leading a completely different life. When Pete is released, his and Fred's paths begin to cross in a surreal, suspenseful web of intrigue, orchestrated by a shady gangster boss named Dick Laurent. ...Lost Highway (1997)
The Straight Story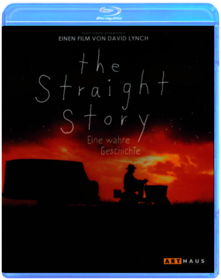 David Lynch
Mulholland Dr.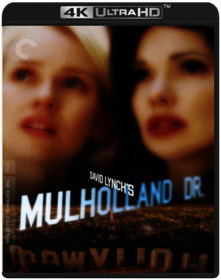 David Lynch
A love story in the city of dreams . . . Blonde Betty Elms (Naomi Watts) has only just arrived in Hollywood to become a movie star when she meets an enigmatic brunette with amnesia (Laura Harring). Meanwhile, as the two set off to solve the second woman's identity, filmmaker Adam Kesher (Justin Theroux) runs into ominous trouble while casting his latest project. David Lynch's seductive and scary vision of Los Angeles's dream factory is one of the true masterpieces of the new millennium, a tale of love, jealousy, and revenge like no other. BLU-RAY SPECIAL EDITION FEATURES • New, restored 4K digital transfer, supervised by director David Lynch and director of photography Peter Deming, with 5.1 surround DTS-HD Master Audio soundtrack • New interviews with Lynch, Deming, actors Naomi Watts and Laura Harring, composer Angelo Badalamenti, and casting director Johanna Ray • Interviews with Lynch and cast members, along with other footage from the film's set • Trailer • PLUS: A booklet featuring an interview with Lynch from filmmaker and writer Chris Rodley's 2005 edition of the book Lynch on Lynch • More!
Inland Empire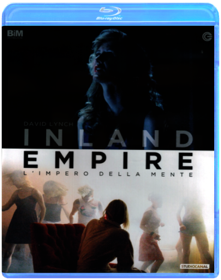 David Lynch
David Lynch: The Art Life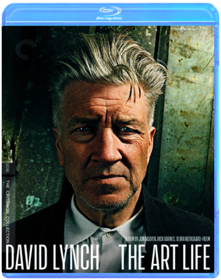 Jon Nguyen, Rick Barnes, Olivia Neergaard-Holm
A rare glimpse into the mind of one of cinema s most enigmatic visionaries, David Lynch: The Art Life offers an absorbing portrait of the artist, as well as an intimate encounter with the man himself. From the privacy of his home and painting studio in the Hollywood Hills, a candid Lynch conjures people and places from his past, from his boyhood in Idaho and Virginia to his experiences at art school in Boston and Philadelphia to the beginnings of his filmmaking career in Los Angeles in stories that unfold like scenes from his movies. This remarkable documentary by directors Jon Nguyen, Rick Barnes, and Olivia Neergaard-Holm reveals the story behind Lynch's early years as a painter and director drawn to the phantasmagoric, while also illuminating his enduring commitment to what he calls the 'the art life :' You drink coffee, you smoke cigarettes, and you paint, and that s it.'

BLU-RAY SPECIAL EDITION FEATURES
- High-definition digital transfer, with 5.1 surround DTS-HD Master Audio soundtrack
- New interview with codirector Jon Nguyen
- PLUS: A new essay by critic Dennis Lim
Twin Peaks: The Return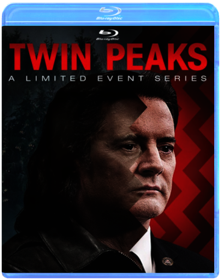 David Lynch