The Seventh Seal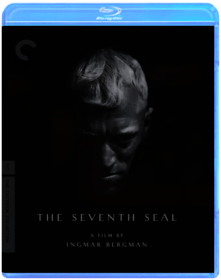 Ingmar Bergman
Few films have had as large a cultural impact as Ingmar Bergman's The Seventh Seal (Det sjunde inseglet). Disillusioned and exhausted after a decade of battling in the Crusades, a knight (Max von Sydow) encounters Death on a desolate beach and challenges him to a fateful game of chess. Much studied, imitated, even parodied, but never outdone, Bergman's stunning allegory of man's search for meaning was one of the benchmark foreign imports of America's 1950s art house heyday, pushing cinema's boundaries and ushering in a new era of moviegoing.

SPECIAL EDITION FEATURES:
New, restored high-definition digital transfer with uncompressed monaural soundtrack
Introduction by Ingmar Bergman, recorded in 2003
Audio commentary by Bergman expert Peter Cowie
A new afterword to the commentary by Cowie
Bergman Island (2006), an 83-minute documentary on Bergman by Marie Nyreröd, featuring in-depth and revealing interviews with the director
Archival audio interview with Max von Sydow
A 1998 tribute to Bergman by filmmaker Woody Allen
Theatrical trailer
Bergman 101, a selected video filmography tracing Bergman's career, narrated by Cowie
Optional English-dubbed soundtrack
New and improved English subtitle translation
PLUS: A booklet featuring an essay by critic Gary Giddins

Stills from The Seventh Seal (Click for larger image)
The Seventh Seal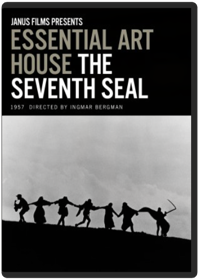 Ingmar Bergman
Few films have had as large a cultural impact as Ingmar Bergman's The Seventh Seal (Det sjunde inseglet). Disillusioned and exhausted after a decade of battling in the Crusades; a knight (Max von Sydow) encounters Death on a desolate beach and challenges him to a fateful game of chess. Much studied; imitated; even parodied; but never outdone; Bergman's stunning allegory of man's search for meaning was one of the benchmark foreign imports of America's 1950s art house heyday; pushing cinema's boundaries and ushering in a new era of moviegoing.
Wild Strawberries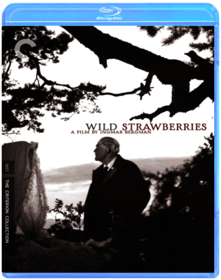 Ingmar Bergman
Traveling to accept an honorary degree, Professor Isak Borg—masterfully played by veteran director Victor Sjöström (The Phantom Carriage)—is forced to face his past, come to terms with his faults, and make peace with the inevitability of his approaching death. Through flashbacks and fantasies, dreams and nightmares, Wild Strawberries dramatizes one man's remarkable voyage of self-discovery. This richly humane masterpiece, full of iconic imagery, is a treasure from the golden age of art-house cinema and one of the films that catapulted Ingmar Bergman (The Seventh Seal) to international acclaim.
Wild Strawberries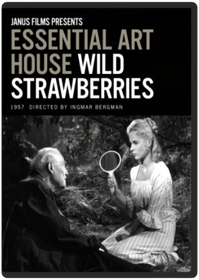 Ingmar Bergman
Weaving a tapestry of memory and dreams, Ingmar Bergman delves into the past of aged professor Isak Borg, en route to receive an award from his alma mater for a life he no longer understands. Following directly on the heels of his international breakthrough The Seventh Seal, the alternately warm and nightmarish Wild Strawberries cemented Bergman as the leading art-house visionary of his era.
The Magician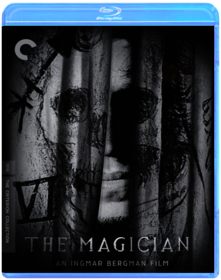 Ingmar Bergman
THE MAGICIAN (Ansiktet), directed by Ingmar Bergman (The Seventh Seal, Fanny and Alexander), is an engaging, brilliantly conceived tale of deceit from one of cinema's premier illusionists. Max von Sydow (The Virgin Spring, The Exorcist) stars as Dr. Vogler, a mid-nineteenth-century traveling mesmerist and peddler of potions whose magic is put to the test by a small town's cruel, eminently rational minister of health, Dr. Vergerus (Wild Strawberries' Gunnar Bjornstrand). The result is a diabolically clever battle of wits that's both frightening and funny, shot in rich, gorgeously gothic black and white.
The Virgin Spring
Ingmar Bergman
Winner of the Academy Award for best foreign-language film, Ingmar Bergman's The Virgin Spring is a harrowing tale of faith, revenge, and savagery in medieval Sweden. With austere simplicity, the director tells the story of the rape and murder of the virgin Karin, and her father Töre's ruthless pursuit of vengeance, set in motion after the killers visit the family's farmhouse. Starring frequent Bergman collaborator and screen icon Max von Sydow, the film is both beautiful and cruel in its depiction of a world teetering between paganism and Christianity.

BLU-RAY SPECIAL EDITION FEATURES New 2K digital restoration, with uncompressed monaural soundtrackAudio commentary from 2005 by Ingmar Bergman scholar Birgitta SteeneNew video interviews from 2005 with actors Gunnel Lindblom and Birgitta PetterssonIntroduction by filmmaker Ang Lee from 2005An audio recording of a 1975 American Film Institute seminar by director Ingmar BergmanAlternate English-dubbed soundtrackPLUS: A booklet featuring essays by film scholar Peter Cowie and screenwriter Ulla Isaksson and the medieval ballad on which the film is based
Cries and Whispers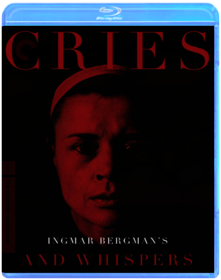 Ingmar Bergman
Fanny and Alexander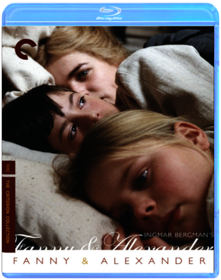 Ingmar Bergman
Through the eyes of ten-year-old Alexander, we witness the delights and conflicts of the Ekdahl family, a sprawling bourgeois clan in turn-of-the-twentieth-century Sweden. Ingmar Bergman (The Seventh Seal) intended Fanny and Alexander as his swan song, and it is the legendary director's warmest and most autobiographical film, a four-time Academy Award–winning triumph that combines his trademark melancholy and emotional intensity with immense joy and sensuality. The Criterion Collection is proud to present both the theatrical release and the original five-hour television version of this great work. Also included in the box set is Bergman's own feature-length documentary The Making of "Fanny and Alexander," a unique glimpse into his creative process.