Crisis
Ingmar Bergman
A Ship to India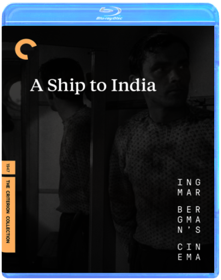 Ingmar Bergman
Port of Call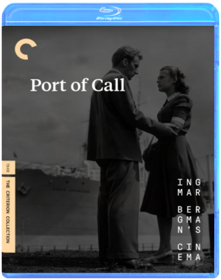 Ingmar Bergman
Thirst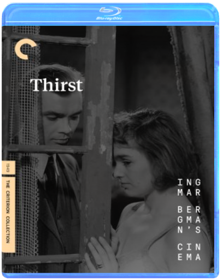 Ingmar Bergman
To Joy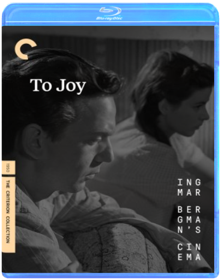 Ingmar Bergman
Summer Interlude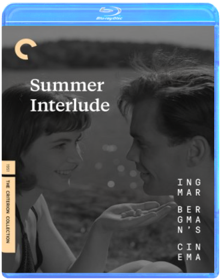 Ingmar Bergman
Waiting Women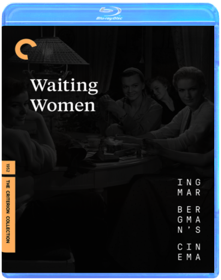 Ingmar Bergman
Sawdust and Tinsel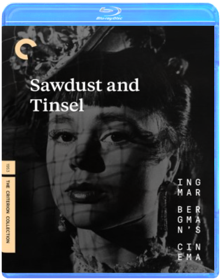 Ingmar Bergman
Summer with Monika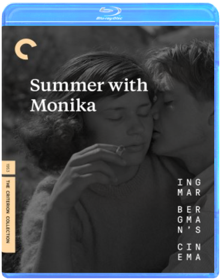 Ingmar Bergman
A Lesson in Love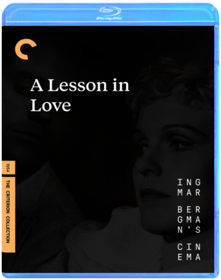 Ingmar Bergman
Dreams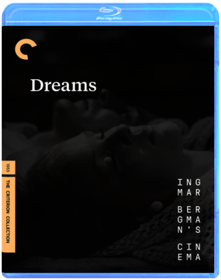 Ingmar Bergman
Smiles of a Summer Night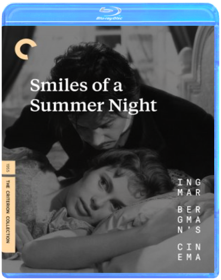 Ingmar Bergman
The Seventh Seal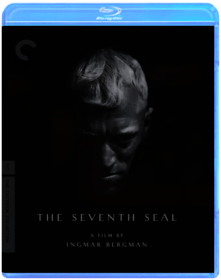 Ingmar Bergman
Few films have had as large a cultural impact as Ingmar Bergman's The Seventh Seal (Det sjunde inseglet). Disillusioned and exhausted after a decade of battling in the Crusades, a knight (Max von Sydow) encounters Death on a desolate beach and challenges him to a fateful game of chess. Much studied, imitated, even parodied, but never outdone, Bergman's stunning allegory of man's search for meaning was one of the benchmark foreign imports of America's 1950s art house heyday, pushing cinema's boundaries and ushering in a new era of moviegoing.

SPECIAL EDITION FEATURES:
New, restored high-definition digital transfer with uncompressed monaural soundtrack
Introduction by Ingmar Bergman, recorded in 2003
Audio commentary by Bergman expert Peter Cowie
A new afterword to the commentary by Cowie
Bergman Island (2006), an 83-minute documentary on Bergman by Marie Nyreröd, featuring in-depth and revealing interviews with the director
Archival audio interview with Max von Sydow
A 1998 tribute to Bergman by filmmaker Woody Allen
Theatrical trailer
Bergman 101, a selected video filmography tracing Bergman's career, narrated by Cowie
Optional English-dubbed soundtrack
New and improved English subtitle translation
PLUS: A booklet featuring an essay by critic Gary Giddins

Stills from The Seventh Seal (Click for larger image)
Wild Strawberries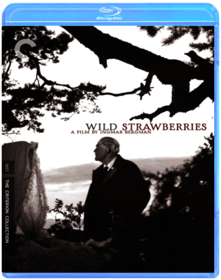 Ingmar Bergman
Traveling to accept an honorary degree, Professor Isak Borg—masterfully played by veteran director Victor Sjöström (The Phantom Carriage)—is forced to face his past, come to terms with his faults, and make peace with the inevitability of his approaching death. Through flashbacks and fantasies, dreams and nightmares, Wild Strawberries dramatizes one man's remarkable voyage of self-discovery. This richly humane masterpiece, full of iconic imagery, is a treasure from the golden age of art-house cinema and one of the films that catapulted Ingmar Bergman (The Seventh Seal) to international acclaim.
Brink of Life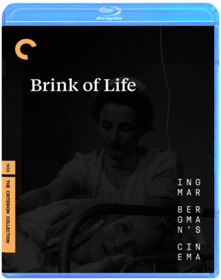 Ingmar Bergman
The Magician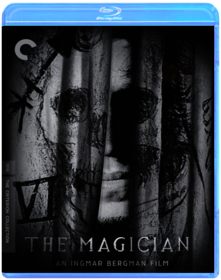 Ingmar Bergman
THE MAGICIAN (Ansiktet), directed by Ingmar Bergman (The Seventh Seal, Fanny and Alexander), is an engaging, brilliantly conceived tale of deceit from one of cinema's premier illusionists. Max von Sydow (The Virgin Spring, The Exorcist) stars as Dr. Vogler, a mid-nineteenth-century traveling mesmerist and peddler of potions whose magic is put to the test by a small town's cruel, eminently rational minister of health, Dr. Vergerus (Wild Strawberries' Gunnar Bjornstrand). The result is a diabolically clever battle of wits that's both frightening and funny, shot in rich, gorgeously gothic black and white.
The Devil's Eye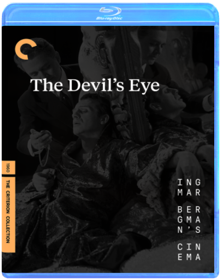 Ingmar Bergman
The Virgin Spring
Ingmar Bergman
Through a Glass Darkly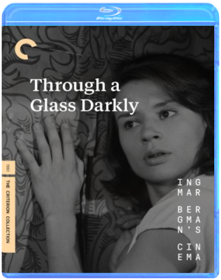 Ingmar Bergman
The Silence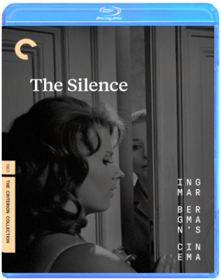 Ingmar Bergman
Winter Light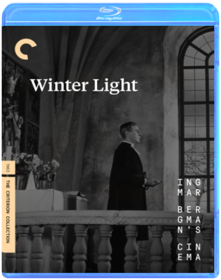 Ingmar Bergman
All These Women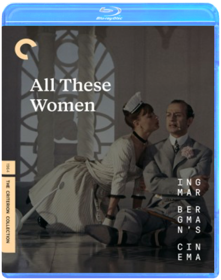 Ingmar Bergman
Persona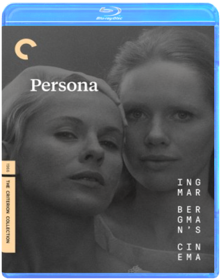 Ingmar Bergman
Hour of the Wolf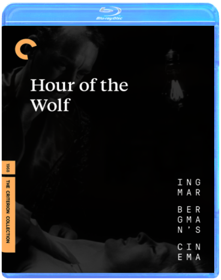 Ingmar Bergman
Shame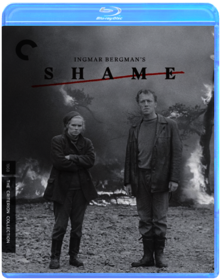 Ingmar Bergman
The Passion of Anna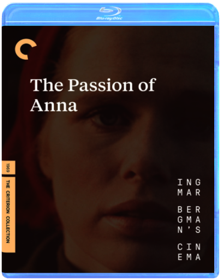 Ingmar Bergman
The Rite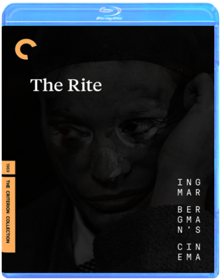 Ingmar Bergman
Fårö Document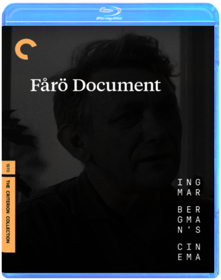 Ingmar Bergman
The Touch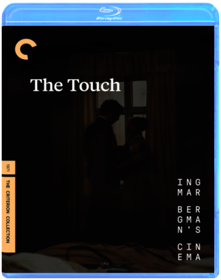 Ingmar Bergman
Cries and Whispers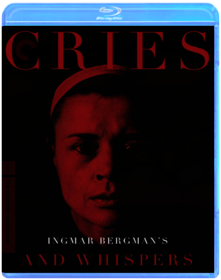 Ingmar Bergman
Scenes from a Marriage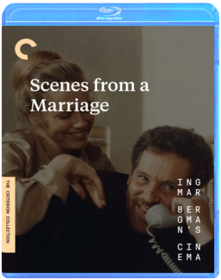 Ingmar Bergman
The Magic Flute
Ingmar Bergman
The Serpent's Egg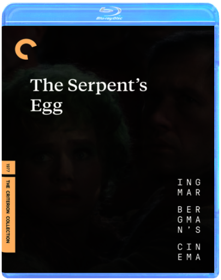 Ingmar Bergman
Autumn Sonata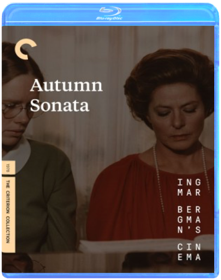 Ingmar Bergman
Fårö Document 1979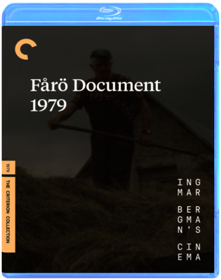 Ingmar Bergman
Midway through his time in Germany, Bergman returned to Fårö for his second documentary exploration of the remote Swedish island he loved and the socio­economic realities experienced by those who lived there. Longer, more optimistic, and less ascetic than its predecessor, this film charts a calendar year in the life of the island's 673 inhabitants, many of whom he observes working tirelessly shearing sheep, thatching roofs, and slaughtering livestock, as well as going about various communal rituals. Distilled from twenty-eight hours of material, Fårö Document 1979 is a lyrical depiction of life's cyclical nature.
From the Life of the Marionettes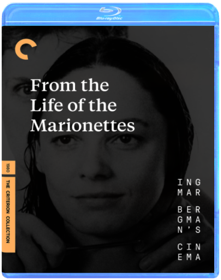 Ingmar Bergman
Made during his self-imposed exile in Germany, Ingmar Bergman's From the Life of the Marionettes offers a lacerating portrait of a destructive marriage and a complex psychological analysis of a murder. Businessman Peter nurses fantasies of killing his wife, Katarina, until a prostitute becomes his surrogate prey. In the aftermath of the crime, Peter and Katarina's psychiatrist and others attempt to explain its roots. Jumping back and forth in time, this compelling film moves seamlessly between seduction and repulsion, and the German cast is superb.
Fanny and Alexander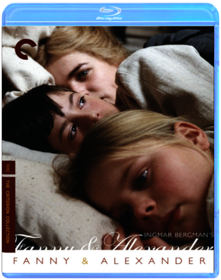 Ingmar Bergman
Through the eyes of ten-year-old Alexander, we witness the delights and conflicts of the Ekdahl family, a sprawling bourgeois clan in turn-of-the-twentieth-century Sweden. Ingmar Bergman (The Seventh Seal) intended Fanny and Alexander as his swan song, and it is the legendary director's warmest and most autobiographical film, a four-time Academy Award–winning triumph that combines his trademark melancholy and emotional intensity with immense joy and sensuality. The Criterion Collection is proud to present both the theatrical release and the original five-hour television version of this great work. Also included in the box set is Bergman's own feature-length documentary The Making of "Fanny and Alexander," a unique glimpse into his creative process.
After the Rehearsal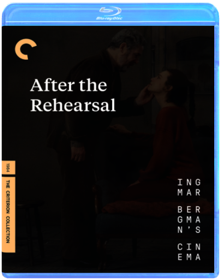 Ingmar Bergman
With this spare chamber piece, set in an empty theater, Ingmar Bergman returned to his perennial theme of the permeability of life and art. Lingering after a rehearsal for August Strindberg's A Dream Play (a touchstone for the filmmaker throughout his career), eminent director Henrik (Erland Josephson) enters into a frank and flirtatious conversation with his up-and-coming star, Anna (Lena Olin), leading him to recall his affair with Anna's late mother, the self-destructive actress Rakel (Ingrid Thulin). The sharply written and impeccably performed After the Rehearsal, originally made for television, pares away all artifice to examine both the allure and the cost of a life in the theater.
Saraband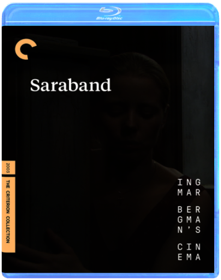 Ingmar Bergman
With his final film, Ingmar Bergman returned to two of his most richly drawn characters: Johan (Erland Josephson) and Marianne (Liv Ullman), the couple from Scenes from a Marriage. Dropping in on Johan's secluded country house after decades of separation, Marianne reconnects with the man she once loved. Nearby, the widowed musician Henrik (Börje Ahlstedt), Johan's son from an earlier marriage, clutches desperately to his only child, the teenage Karin (Julia Dufvenius). A chamber piece performed by four wounded characters and suffused with disappointment and forgiveness, Saraband is a generous farewell to cinema from one of its greatest artists.
Ingmar Bergman's Cinema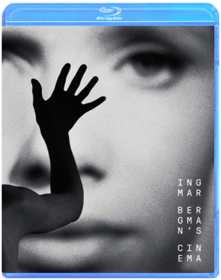 Ingmar Bergman