Foreign Correspondent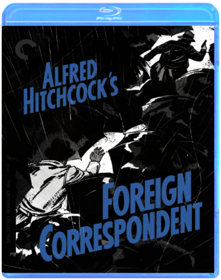 Alfred Hitchcock
A New York crime reporter exposes a Nazi spy ring fronted by a peace organization. Directed by Alfred Hitchcock.
Fear and Desire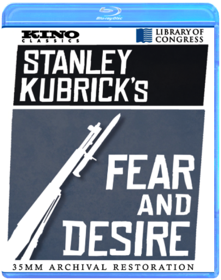 Stanley Kubrick
An existential war film that is often compared with Kubrick's PATHS OF GLORY (1957) among three Kubrick films selected for the Library's National Film Registry-and FULL METAL JACKET (1987), FEAR AND DESIRE follows a squad of soldiers who have crash-landed behind enemy lines and must work their way downriver to rejoin their unit.

In the process, they encounter a peasant girl (Virginia Leith) and tie her to a tree, where she is tormented by a mentally unbalanced soldier (future director Paul Mazursky). Before making their escape, the soldiers determine the location of an enemy base and formulate a plot to assassinate its commanding officer.

Independently financed, and shot by a skeleton crew - with Kubrick controlling almost every aspect of production - FEAR AND DESIRE was conceived as a European-style art film, cloaked in the guise of a Hollywood war picture. Kubrick described the film to distributor Joseph Burstyn as allegorical and poetic. ''A drama of 'man', lost in a hostile world-deprived of material and spiritual foundations-seeking his way to an understanding of himself, and of life around him.''

Beautifully restored and remastered in HD from an original camera negative and thanks to the preservation efforts of the Library of Congress, Kino Lorber is proud to share with the world FEAR AND DESIRE, fresh from the 24-year-old mind of the man who would become the most influential filmmaker of his generation.

BONUS FEATURE: ''The Seafarers'', A short subject film, restored and remastered in HD (for the first time) by the The Museum of Modern Art & The Film Foundation.
Seven Samurai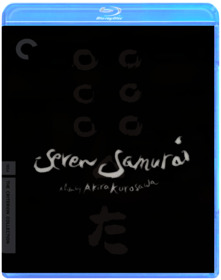 Akira Kurosawa
One of the most thrilling movie epics of all time, SEVEN SAMURAI (Shichinin no samurai) tells the story of a sixteenth-century village whose desperate inhabitants hire the eponymous warriors to protect them from invading bandits. This three-hour ride from Akira Kurosawa (Rashomon, Yojimbo, Ran)—featuring legendary actors Toshiro Mifune (Stray Dog, Yojimbo) and Takashi Shimura (Ikiru, The Hidden Fortress)—seamlessly weaves philosophy and entertainment, delicate human emotions and relentless action, into a rich, evocative, and unforgettable tale of courage and hope.
Lord of the Flies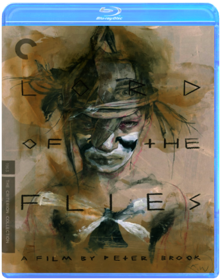 Peter Brook
In the hands of the renowned experimental theater director Peter Brook, William Golding's legendary novel on the primitivism lurking beneath civilization becomes a film as raw and ragged as the lost boys at its center. Taking an innovative documentary-like approach, Brook shot LORD OF THE FLIES with an off-the-cuff naturalism, seeming to record a spontaneous eruption of its characters' ids. The result is a rattling masterpiece, as provocative as its source material.
Bullitt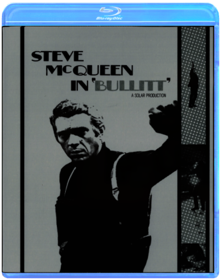 Peter Yates
Bullitt (BD)
Vanishing Point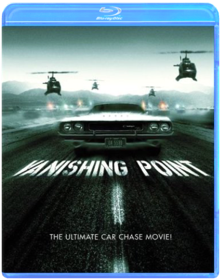 Richard C. Sarafian
During the 1970s, car delivery driver Kowalski delivers hot rods in record time but always runs into trouble with the highway cops.
Bat Pussy
Unknown
My Nights with Susan, Sandra, Olga & Julie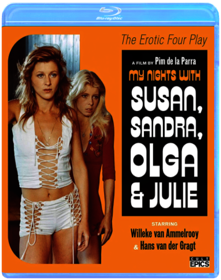 Pim de la Parra
Blue Rita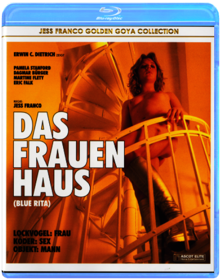 Jesús Franco
Nightclub owner and erotic dancer Rita Blue uses her place as a front for working undercover as a spy. Motivated by her vehement hatred of men that stems from having been sexually abused as a child, Rita and her seductive female cohorts not only gleefully torture guys as a means to obtain vital information, but also manhandle wealthy men in order to make them hand over their fortunes to them.
Superman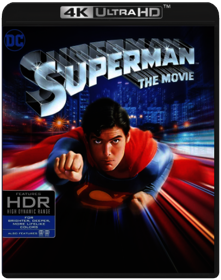 Richard Donner
Mad Max
George Miller
The Warriors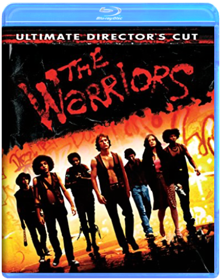 Walter Hill
The Blues Brothers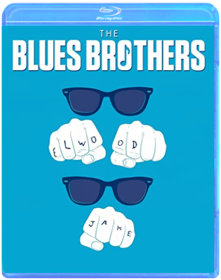 John Landis
The story of Jake and Elwood Blues, two hoodlum brothers searching for redemption, who set out to locate and re-enlist the members of their defunct rhythm and blues band in order to earn some honest money.
The Road Warrior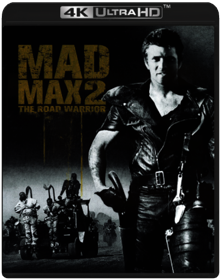 George Miller
Quick Shipping !!! New And Sealed !!! This Disc WILL NOT play on standard US DVD player. A multi-region PAL/NTSC DVD player is request to view it in USA/Canada. Please Review Description.
First Blood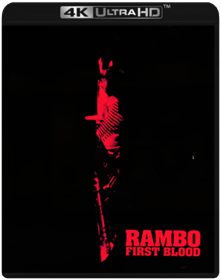 Ted Kotcheff
Academy Award-nominee Sylvester Stallone stars as war hero, ex-Green Beret John Rambo in the one that started it all! FIRST BLOOD is an explosive action-thriller that will keep you on the edge of your seat until the final, powerful frame.
Diamonds of Kilimandjaro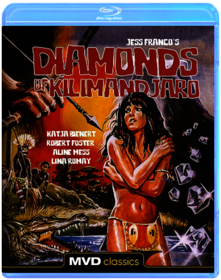 Jesús Franco
Conan the Destroyer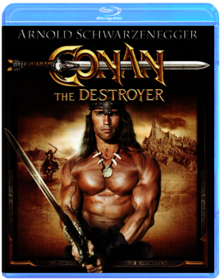 Richard Fleischer
Commando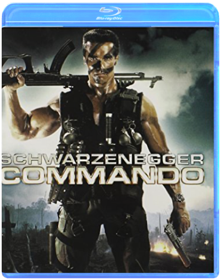 Mark L. Lester
A human killing machine and an airline hostess take on an ousted dictator's private army.
Mad Max Beyond Thunderdome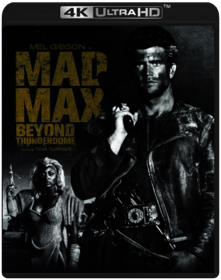 George Miller
Quick Shipping !!! New And Sealed !!! This Disc WILL NOT play on standard US DVD player. A multi-region PAL/NTSC DVD player is request to view it in USA/Canada. Please Review Description.
Ran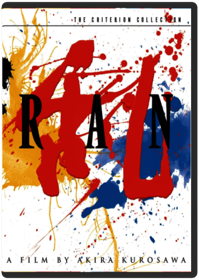 Akira Kurosawa
RAN, THE CRITERION COLLECTION
Big Trouble in Little China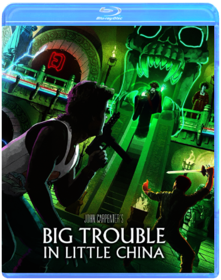 John Carpenter
A trucker and a lawyer become trapped in a sorcerer's empire beneath San Francisco's Chinatown.
Stand by Me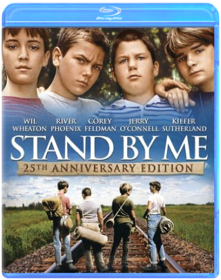 Rob Reiner
In a small woodsy Oregon town, a group of friends—sensitive Gordie (Wil Wheaton), tough guy Chris (River Phoenix), flamboyant Teddy (Corey Feldman), and scaredy-cat Vern (Jerry O'Connell)—are in search of a missing teenager's body. Wanting to be heroes in each other's and their hometown's eyes, they set out on an unforgettable two-day trek that turns into an odyssey of self-discovery. They sneak smokes, tell tall tales, cuss 'cause it's cool and band together when the going gets tough. When they encounter the town's knife-wielding hoods who are also after the body, the boys discover a strength they never knew they had. Stand By Me is a rare and special film about friendship and the indelible experiences of growing up. Filled with humor and suspense, Stand By Me is based on the novella 'The Body' by Stephen King.
Top Gun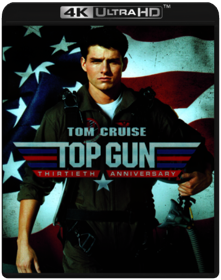 Tony Scott
Top Gun takes a look at the danger and excitement that awaits every pilot at the Navy's prestigious fighter weapons school. Tom Cruise is superb as Pete "Maverick" Mitchell, a daring young flyer who's out to become the best of the best. And Kelly McGillis sizzles as the civilian instructor who teaches Maverick a few things you can't learn in a classroom.
The Running Man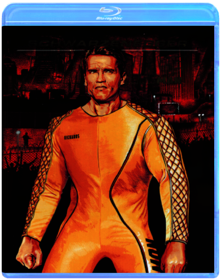 Paul Michael Glaser
The year is 2019. Television is now ruling people's lives. The most popular "audience participation" game show is "The Running Man"— where convicts can win pardons instead of "parting gifts" by defeating murderous henchmen known as "stalkers." The stalkers haven't had much of a challenge lately...until Ben Richards (Schwarzenegger) comes along. Wrongly convicted of slaughtering 1500 innocent people, Richards is the next contestant to fight for his life...and his freedom. When "Running Man" host Damon Killian (Dawson) says, "Come on down!", be prepared to pay with your life! But Ben Richards isn't going down without a fight. Off Richards goes into the burned-out sections of Los Angeles to face four of Killian's ace stalkers: Subzero, wielding his razor-sharp hockey sticks; Buzzsaw, the mechanical motorcycle- riding slasher; Dynamo, practicing his deadly electric shock treatment; and Fireball with his mighty flame-throwing arsenal. Now, the entire country is glued to the tube in a heart-pounding "sudden death" battle!
Talk Radio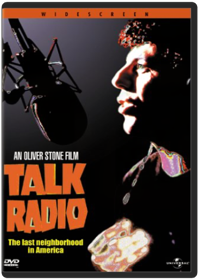 Oliver Stone
Academy Award-winning writer/director Oliver Stone brings shock radio to the screen in this relentlessly fast-paced suspense thriller. Dallas talk radio host Barry Champlain (Eric Bogosian) discovers one weekend that his skills in pushing people's buttons have won him a chance for national syndication. But instead of celebrating, he subjects his ex-wife (Ellen Greene) and co-workers to a darkly comic marathon bout of compulsive risk-taking with his unstable radio audience. Barry and his "fans" - the lonely, the angry and the dangerous - know that talk is not cheap, and words can kill.
Die Hard 2: Die Harder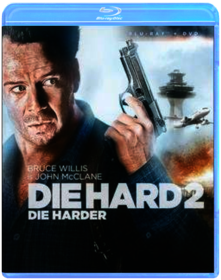 Renny Harlin
BRUCE WILLIS RETURNS AS JOHN McCLANE, an off-duty cop who is the wrong guy in the wrong place at the wrong time. On a snowy Christmas Eve, as he waits for his wife's plane to land at Washington's Dulles International Airport, terrorists take over the air traffic control system. It's now up to McClane to take on the terrorists, while coping with an inept airport police chief, an uncooperative anti-terrorist squad, and the life of his wife and everyone else trapped in planes circling overhead.
Men at Work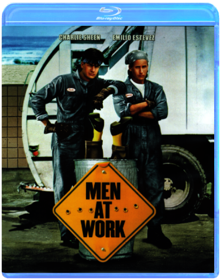 Emilio Estevez
Hudson Hawk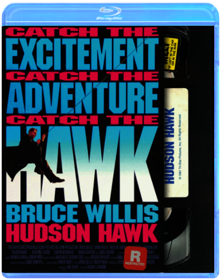 Michael Lehmann
The Last Boy Scout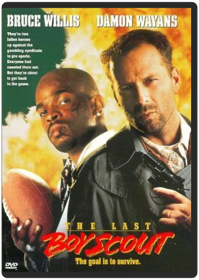 Tony Scott
A WORLD-WEARY PRIVATE INVESTIGATOR AND A FORMER PRO QUARTERBACK TEAM UP TO TRACK DOWN A HIGHLY-PLACED KILLER.
Point Break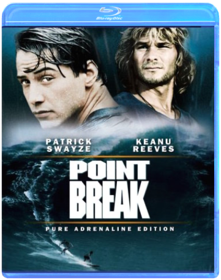 Kathryn Bigelow
Young FBI agent Johnny Utah (Reeves) goes undercover at the suggestion of his partner (Gary Busey) to learn if a group of wild surfers is actually a gang of bank robbers. He soon comes under the dangerous spell of the surfers' charismatic leader, Bodhi (Swyaze), a mystical mastermind who'll do absolutely anything for a thrill - and expects his followers to do the same.
Robin Hood: Prince of Thieves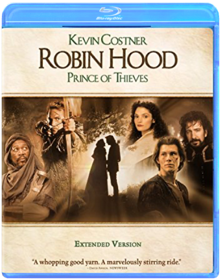 Kevin Reynolds
M. Butterfly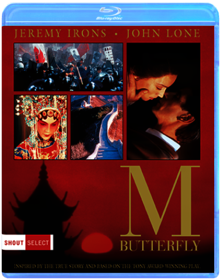 David Cronenberg
Screen adaptation of the acclaimed Broadway play. A French civil service officer risks and then abandons everything in his life in his obsessive pursuit of an enigmatic Chinese opera diva who harbors a secret.
Roadracers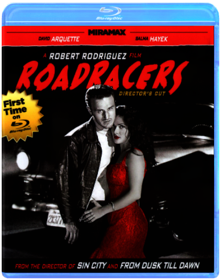 Robert Rodriguez
Acclaimed director Robert Rodriguez delivers more action-packed thrills with Roadracers, the story of a rockin' rebel named Dude (David Arquette), racing through life with a fast car, a loud guitar, a sexy girlfriend (Salma Hayek) and a big mouth. But when a confrontation ends with deadly threats, Dude finds himself speeding head-on toward a showdown that will settle the score for good. With hot stars and an energetic style all its own, Roadracers is fast-paced entertainment that never slows down.

Special Feature(s): Director's Commentary; 10-minute Film School with Robert Rodriguez
GoldenEye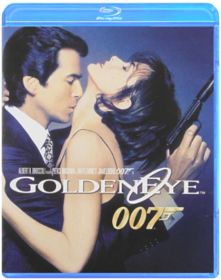 Martin Campbell
Times have changed. The Iron Curtain has fallen, giving way to a new world order, and the power plays of political agendas have been replaced by ruthless plots for profit. The war has changed... but the warriors remain the same. "The name is Bond, James Bond."
Ian Fleming's James Bond is back! Pierce Brosnan takes on the roll of the legendary Agent 007, as the most successful film franchise in history once again explodes onto the big screen.
"Goldeneye" is set firmly in the present day, swiftly changing political patterns turning old opponents into new best friends... and old allies into deadly enemies.
Tank Girl
Rachel Talalay
The year's 2033 and since a humongous meteor hit earth, the world just hasn't been the same. No movies, no cable television, no water! A mega-villain, Kesslee (Malcolm McDowell), the leader of Water & Power, holds the world in his grasp since he controls all the water…or so he thinks. Two colossal enemies stand in his way: (1.) The Rippers, an army of half-men/half-kangaroo people whose sole purpose is to bring down Water & Power and (2.) a chick with a tank and tons of attitude: aka Tank Girl (Lori Petty). Kesslee had better get a grip on reality and his water jugs because not even a run in her stockings is going to stop her from saving the world!
Mission Impossible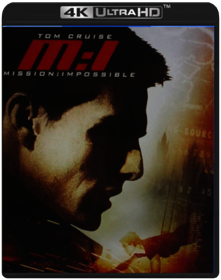 Brian De Palma
After he is framed for the death of several colleagues and falsely branded a traitor, a secret agent embarks on a daring scheme to clear his name in this spy adventure. Though it drew its name from the familiar television series, director Brian DePalma's big-budget adaptation shares little more with the original show than the occasional self-destructing message and the name of team leader Jim Phelps (Jon Voight). The film focuses not on Phelps but his protégé, Ethan Hunt (a reserved Tom Cruise), who becomes a fugitive after taking the blame for a botched operation. He responds by banding together with a group of fellow renegades, and he is soon maneuvering his way through a twisted series of double crosses that mainly serve as excuses for spectacular high-tech action sequences. Much of the activity revolves around a missing computer disk, with the film's most famous scene depicting Hunt's delicate efforts to retrieve the disk from a secure, well-alarmed room in CIA headquarters.
The Rock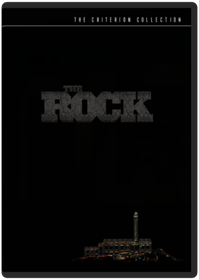 Michael Bay
A highly decorated, retired U.S Marine general (Ed Harris) seizes a stockpile of chemical weapons and takes over Alcatraz, with 81 tourists as hostages on the San Francisco Bay isle. His demand: Restitution to the families of soldiers who died in covert operations. The response: An elite Navy SEAL team, with support from an FBI chemical warfare expert (Nicolas Cage) and a former Alcatraz escapee (Sean Connery), is assembled to penetrate the terrorists' defenses on the island and neutralize the threat before time runs out. The result: A fast-paced, edge-of-your-seat thriller with a first-rate cast, directed by Michael Bay and produced by Don Simpson and Jerry Bruckheimer.
Face/Off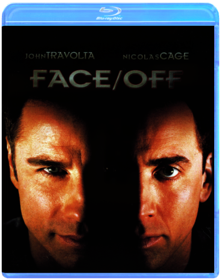 John Woo
John Travolta, Nicolas Cage. An FBI agent and a murderous psychopath switch identities-and faces-in John Woo's riveting action/adventure film. 1997/color/140 min/R.
Lock, Stock, and Two Smoking Barrels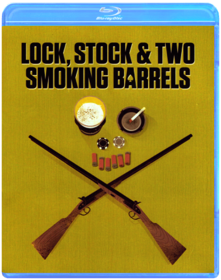 Guy Ritchie
Streetwise charmer Eddie (Nick Moran) enters the biggest card game of his life with the savings of his three best friends: Tom (Jason Flemyng), Bacon (Jason Statham) and Soap (Dexter Fletcher). But he leaves the table owing his underworld boss Hatchet Harry half a million and has a week to come up with the money. Now Eddie and his friends must outsmart and outgun all types of lowlifes on their way to pay off Harry before time runs out.
Sade
Benoit Jacquot
Sade, based on the Serge Bramly novel of the same title, is an account of how the famous philanthropist and infamous pornographer met, befriended and fell in love with a young woman during his incarceration.
The Fast and the Furious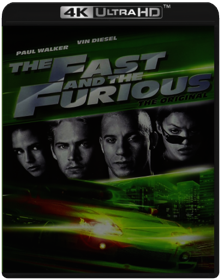 Rob Cohen
They've got the adrenaline rush and the mean machines, but most of all, they've got the extreme need for speed. On the turbo-charged streets of Los Angeles, every night is a championship race. With nitro-boosted fury, Dominic Toretto (Vin Diesel), rules the road turning all his challengers into dust. He and his rival, Johnny Tran (Rick Yune) are the boldest, the baddest and the best. But now, there's new rage on the road. They know he's tough, they know he's fast, but what they don't know is that he's a speed demon detective (Paul Walker) with enough drive and determination to come out the winner. With intense full-throttle action, awesome high-speed stunts, and full-on pedal to the metal intensity, this fast and furious assault puts you in the driver's seat and dares you to exceed all limits.
Ichi the Killer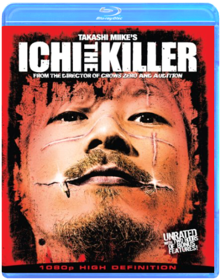 Takashi Miike
When a yakuza boss is murdered and his money is stolen, both truth and revenge are brutally sought. Leading the charge is Kakihara (Tadanobu Asano), the bleach-blonde pain junky whose interrogation methods are fetishistically sadistic. As the layers of the sordid tale are peeled back, it appears that someone is trying to turn rival gangs against each other. The centerpiece of this strategy is Ichi the Killer (Nao Omori), a mysterious and completely unhinged master of slaughter. When the final showdown comes, it's a psychologically cataclysmic event. This one-of-a-kind, over-the-top, stomach-churning, live-action cartoon from Takashi Miike (VISITOR Q, IZO) remains an extreme and influential modern classic.
Spy Game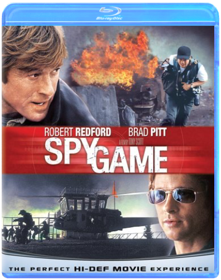 Tony Scott
When a top-secret, unauthorized mission goes awry, CIA agent Tom Bishop (Brad Pitt) is captured—and sentenced to die. With just 24 hours to get him out alive, Bishop's boss, Nathan Muir (Robert Redford), must battle enemies abroad and the system inside the CIA to save his friend. Now the clock is ticking and the race is on … as the deadliest game of all explodes into the spectacular, adrenaline-fueled thriller that ABC Radio says "sizzles with suspense!"
Another Day In Paradise
Larry Clark
Mel and Sid are a couple of scheming thieves who "adopt" two young lovers into their renegade family to teach them the art of conning and take them on a cross-country crime spree.
City of God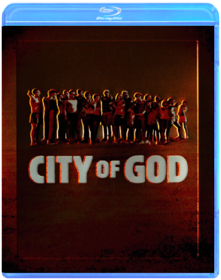 Fernando Meirelles, Katia Lund
Zavvi Exclusive Steelbook - Limited to 4000 laser etched, numbered copies. Celebrated with worldwide acclaim, this powerful true story of crime and redemption has won numerous awards around the globe. The streets of the world's most notorious slum, Rio de Janeiro's "City of God", are a place where combat photographers fear to tread, police rarely go and residents are lucky if they live to the age of 20. In the midst of the oppressive crime and violence, a frail and scared young boy will grow up to discover that he can view the harsh realities of his surroundings with a different eye: the eye of an artist. In the face of a professional photographer becomes a window into his world and ultimately his way out.
Hero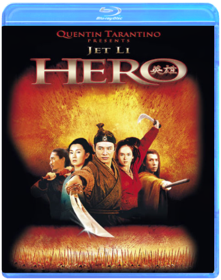 Yimou Zhang
Hero starring martial arts legend Jet Li in a visually stunning martial arts epic where a fearless warrior rises up to defy an empire and unite a nation! With supernatural skill ... and no fear ... a nameless soldier (Jet Li) embarks on a mission of revenge against the fearsome army that massacred his people. Now, to achieve the justice he seeks, he must take on the empire's most ruthless assassins and reach the enemy he has sworn to defeat! Acclaimed by critics and honored with numerous awards, Hero was nominated for both an Oscar® (2002 Best Foreign Language Film)and Golden Globe!
The Hire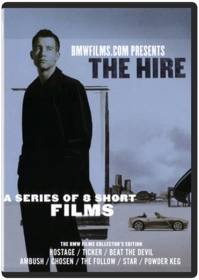 John Frankenheimer, Ang Lee, Wong Kar-wai, Guy Ritchie, Alejandro G. Iñárritu, John Woo, Joe Carnahan, Tony Scott
The Hire: A Series of 8 Films The 8 films included are: Hostage: Stars: Clive Owen. Director: John Woo Ticker: Stars: Clive Owen, Don Cheadle, F. Murray Abraham. Director: Joe Carnahan The driver rescues a mysterious messenger carrying an even more mysterious briefcase after an ambush on a rural highway. As a helicopter gunman relentlessly pursues them, a game of political intrigue plays out, with an unforeseen ending. Beat the Devil: Stars: Clive Owen, Gary Oldman, James Brown. Director: Tony Scott Decades ago, the legendary James Brown sold his soul to the devil for fame and fortune. Now he wishes to renegotiate. Hired to take Mr. Brown to a rendezvous with the devil (Gary Oldman), the driver soon finds himself entangled in fiendish plans. Ambush: Stars: Clive Owen, Tomas Milian. Director: John Frankenheimer Chosen: Stars: Clive Owen, Mason Lee. Director: Ang Lee The driver meets a ship carrying an eight-year-old Tibetan boy at a dark, deserted New York shipyard. But he's not the only one waiting. The Follow: Stars: Clive Owen, Mickey Rourke, Forest Whitaker. Director: Wong Kar-wai The cunning and tactics of trailing another car quickly evolve into a mystery rife with deceit, as The Driver is hired to follow a woman accused of cheating on her famous husband. Star: Stars: Clive Owen, Madonna. Director: Guy Ritchie The driver faces perhaps his most perplexing challenge: Coming face-to-face with a hugely talented and successful rock star. But beneath her beauty lies a problem she always gets what she wants. Powder Keg: Stars: Clive Owen, Stellan Skarsgard. Director: Alejandro González Iñárritu
Reign of Fire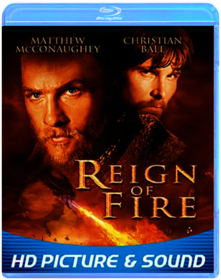 Rob Bowman
Matthew McConaughey and Christian Bale battle terrifying beasts — and each other — in REIGN OF FIRE on Blu-ray Disc. Packed with action, this thrilling adventure is hotter than ever in this explosive new format! All hell breaks loose when an unearthly creature is awakened after centuries of slumber. Twenty years later, "fire chief" Quinn (Bale) tries to keep a group of refugees alive with ferocious dragons dominating the air and burning the land. But tempers also flare when Quinn clashes with a hotshot American militia leader (McConaughey). Gasp at the bone-charring special effects in spectacular 1080p and cower as fire-breathing dragons roar in thunderous 5.1 48 kHz, 16-bit uncompressed audio. Feel the heat with Blu-ray High Definition!
The Transporter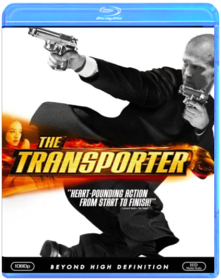 Corey Yuen, Louis Leterrier
Frank Martin (Jason Statham) is the best as what he does: transporting dangerous or illegal goods with no questions asked. But his last shipment, a beautiful young woman kidnapped by international slave traders, brings deadly complications to his delivery plans. Now Frank must kick into overdrive in a nonstop action-packed fight to save his precious cargo - and his life.
Kill Bill - Volume 1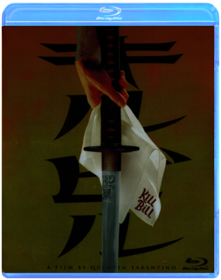 Quentin Tarantino
UPC:786936715545
DESCRIPTION: Kill Bill: Volume 1, the critically acclaimed film from groundbreaking writer and director Quentin Tarantino (Pulp Fiction, Jackie Brown), now packs even more of a punch in high definition on Blu-ray disc! Uma Thurman (Pulp Fiction), Lucy Liu (Charlie s Angels, Chicago) and Vivica A. Fox (Two Can Play That Game) star in this astonishing, action-packed motion picture about brutal betrayal and an epic vendetta. Four years after taking a bullet in the head at her own wedding, The Bride (Thurman) emerges from a coma and decides it s time for payback...with a vengeance! Determined to finish the kill-or-be-killed fight she didn t start, she hunts down her former boss, Bill (David Carradine), and the deadly squad of international assassins who perpetrated the bloody attack. END
Oldboy
Park Chan-wook
After a drunken night on the town, Oh Dae-su wakes up in the morning to discover he has been locked up, without explanation, in a mysterious prison - his home for the next 15 years. Suddenly, Dae-su finds himself freed, a voice on a cell phone taunts him into discovering who kept him imprisoned. Dae-su plunges into a world of competing vengeance, his own drive for revenge matched by the equally implacable and considerably more Byzantine scheming of his mysterious nemesis.
Swimming Pool
Francois Ozon
Dive into a mind-bending thriller that's soaked with raw sensuality! A murder-mystery author's search for inspiration takes a wicked turn when she meets a sexy and provocative young woman with an explosive past, in the movie Interview calls "A thrilling film! Charlotte Rampling and Ludivine Sagnier sizzle!"
Kill Bill - Volume 2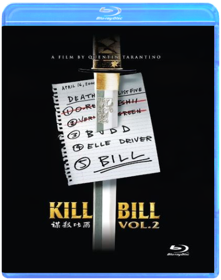 Quentin Tarantino
UPC:786936767148
DESCRIPTION:Kill Bill: Volume 2 is the must-see movie event that completes the action-packed quest for revenge begun by The Bride! Having already crossed two names from her Death List, The Bride is back with a vengeance and taking aim at Budd (Michael Madsen) and Elle Driver (Daryl Hannah), the only survivors from the squad of assassins who betrayed her four years earlier. It s all leading up to the ultimate confrontation with Bill, The Bride s former master and the man who ordered her execution! Experience the other half of the story in the acclaimed Kill Bill: Volume 2 even more mind-blowing on Blu-ray high definition! END
Batman Begins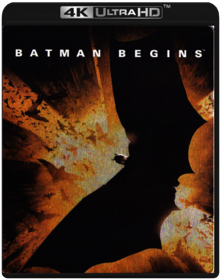 Christopher Nolan, Bob Kane
Transporter 2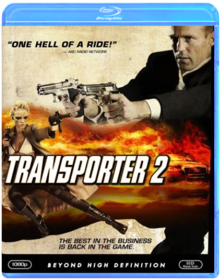 Louis Leterrier
Crank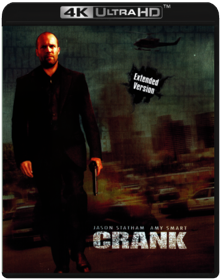 Brian Taylor, Mark Neveldine
A professional hit man (Jason Statham) is poisoned and has only hours to live. He has some big tasks to accomplish before the grim reaper arrives.
Death Proof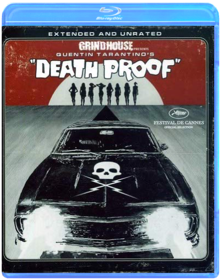 Quentin Tarantino
Director Quentin Tarantino delivers an adrenaline shot to the heart with Death Proof, "a tribute to balls-out pedal-to-the-metal car chases" (Pete Hammond, Maxim). Featuring exhilarating high-speed action, jaw-dropping stunts, and some of the most quotable lines since Pulp Fiction, Death Proof "goes faster, and funnier, than you thought possible...and then it goes further" (Ty Burr, Boston Globe). Kurt Russell stars as a sociopathic stuntman whose taste for stalking sexy young ladies gets him into big trouble when he tangles with the wrong gang of badass babes. Their confrontation escalates to a hair-raising, 18-minute automotive duel with one of the girls strapped to the hood of a thundering Dodge Challenger that "earns a place of honor among the great movie car chases" (Scott Foundas, LA Weekly).
Grindhouse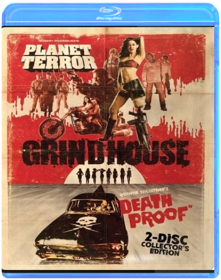 Robert Rodriguez, Quentin Tarantino, Rob Zombie, Edgar Wright, Eli Roth, Jason Eisener
Planet Terror
Robert Rodriguez
Director Robert Rodriguez (Sin City) is back with a rip-roaring, zombie-infested rollercoaster of a movie that sure as hell keeps you hanging on for the ride (Peter Travers, Rolling Stone). Rose McGowan, Freddy Rodriguez, Bruce Willis, and an all-star cast fight for their lives in the ultimate showdown between an army of flesh-eating mutants and a motley group of rag-tag survivors. Featuring one of the most memorable screen heroines ever and the now-legendary mock Machete trailer, Planet Terror is as total blast funny, gory and over the top (Christy Lemire, Associated Press).
The Dark Knight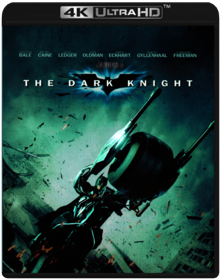 Christopher Nolan
Transporter 3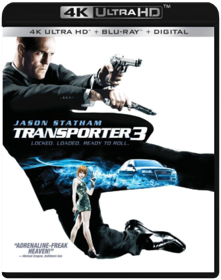 Olivier Megaton
Crank 2: High Voltage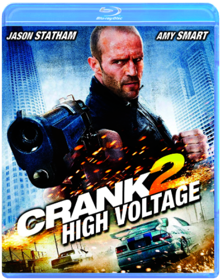 Brian Taylor, Mark Neveldine
You can't keep a good man down. Jason Statham is back as Chev Chelios – this time to retrieve his stolen heart (that's right, he's running on battery power). High-octane and truly electrifying!
I Love You Phillip Morris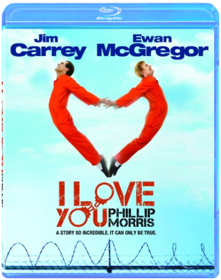 Glenn Ficarra, John Requa
Jim Carrey stars in the "outrageously funny" (Rolling Stone) true story of a spectacularly charismatic con man's journey from small-town businessman to flamboyant white-collar criminal, who repeatedly finds himself in trouble with the law and on the lam – all in the name of love. Costarring Ewan McGregor, I Love You Phillip Morris is an unbelievably true comedy that's being called "the best performance of Carrey's career" (Village Voice).
Inception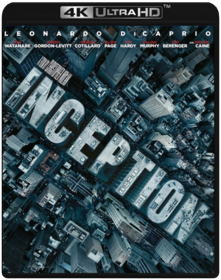 Christopher Nolan
Super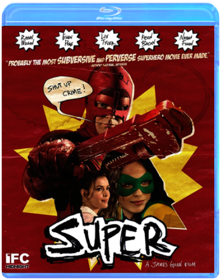 James Gunn
When sad-sack loser Frank (Rainn Wilson, The Office), a short-order cook, sees his ex-addict wife (Liv Tyler, The Lord of the Rings) willingly snatched away by a seductive drug dealer (Kevin Bacon), he finds himself bereft and unable to cope. But he decides to fight back under the guise of a do-it-yourself superhero called Crimson Bolt. With a red hand-made suit, a wrench, a crazed sidekick named Boltie (Ellen Page, Juno) and absolutely nothing in the way of superpowers Crimson Bolt beats his way through the mean streets of crime in hopes of saving his wife.
The Dark Knight Rises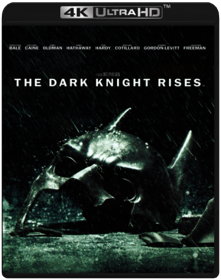 Christopher Nolan
Dredd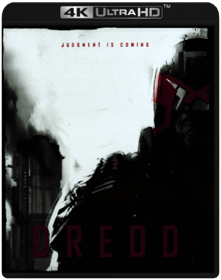 Pete Travis
Available for the first time on 4K Ultra HD Combo Pack comes the popular comic book character Judge Dredd, who is brought to life in this high-octane, sci-fi action movie starring Karl Urban.
Moonrise Kingdom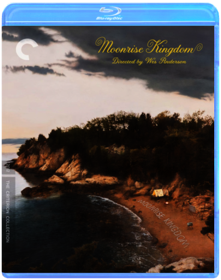 Wes Anderson
An island off the New England coast, summer of 1965. Two twelve-year-olds, Sam and Suzy, fall in love, make a secret pact, and run away together into the wilderness. As local authorities try to hunt them down, a violent storm is brewing offshore . . . Wes Anderson's Moonrise Kingdom stars Jared Gilman and Kara Hayward as the young couple on the run, Bruce Willis as Island Police Captain Sharp, Edward Norton as Khaki Scout troop leader Scout Master Ward, and Bill Murray and Frances McDormand as Suzy's attorney parents, Walt and Laura Bishop. The cast also includes Tilda Swinton, Jason Schwartzman, and Bob Balaban. The magical soundtrack features the music of Benjamin Britten. DIRECTOR-APPROVED BLU-RAY SPECIAL EDITION FEATURES  • Restored 2K digital transfer, supervised by director Wes Anderson, with 5.1 surround DTS-HD Master Audio soundtrack • Audio commentary featuring Anderson, Bill Murray, Edward Norton, Jason Schwartzman, and Roman Coppola • Selected-scene storyboard animatics • Interviews with cast and crew • Exploring the Set of "Moonrise Kingdom," an original documentary about the film • Norton's home movies from the set • Behind-the-scenes, special effects, and test footage • Auditions • Trailer • More! • PLUS: A booklet featuring an essay by critic Geoffrey O'Brien, plus a map of New Penzance Island and other ephemera
Hardcore Henry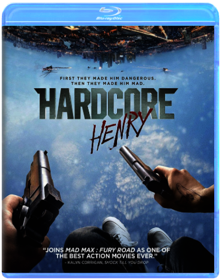 Ilya Naishuller
You remember nothing. Mainly because you've just been brought back from the dead by your wife who tells you that your name is Henry. Five minutes later, you are being shot at, your wife has been kidnapped, and you should probably go get her back. You're also in an unfamiliar city of Moscow, and everyone wants you dead. If you can survive the insanity and solve the mystery, you might just discover your purpose and the truth behind your identity. Strap in for a wild ride that critics are calling "a revolutionary movie experience." – Indiewire
Mad Max: Fury Road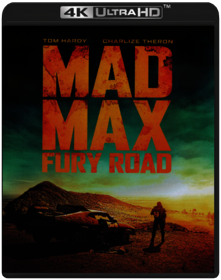 George Miller
The Revenant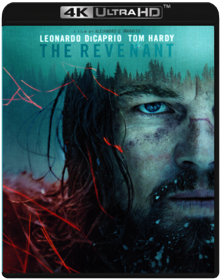 Alejandro González Iñárritu
Leonardo DiCaprio gives an OSCAR® WINNING performance in OSCAR® WINNER Alejandro G. Iñárritu s cinematic masterpiece. Inspired by true events and the winner of 3 OSCARS®, The Revenant follows the story of legendary explorer Hugh Glass (DiCaprio) on his quest for survival and justice. After a brutal bear attack, Glass is left for dead by a treacherous member of his hunting team (Tom Hardy). Against extraordinary odds, and enduring unimaginable grief, Glass battles a relentless winter in uncharted terrain. This boldly original (Calvin Wilson, ST. LOUIS POST-DISPATCH) epic adventure captures the extraordinary power of the human spirit in an immersive and visceral experience unlike anything you have ever seen (Jake Hamilton, FOX-TV).
Silence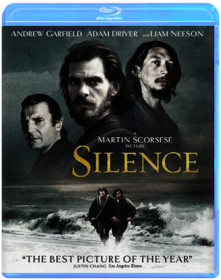 Martin Scorsese
Swiss Army Man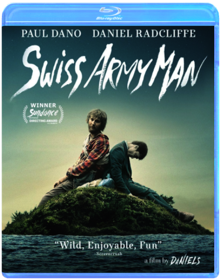 Daniel Scheinert, Daniel Kwan
Warcraft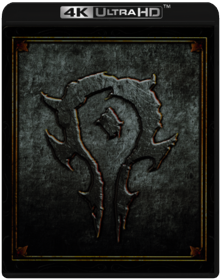 Duncan Jones
The peaceful realm of Azeroth stands on the brink of war as its civilization faces a fearsome race of invaders: orc warriors fleeing their dying home to colonize another. As a portal opens to connect the two worlds, one army faces destruction and the other faces extinction. From opposing sides, an unlikely set of heroes are set on a collision course that will decide the fate of their families, their people and their home. So begins a spectacular saga of power and sacrifice in which war has many faces, and everyone fights for something.
Dunkirk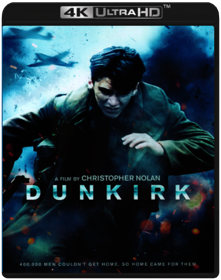 Christopher Nolan
Valerian and the City of a Thousand Planets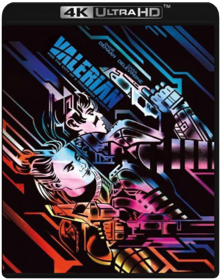 Luc Besson
Based on the groundbreaking comic book series which inspired a generation of artist, writers, and filmmarker, VALERIAN AND THE CITY OF A THOUSAND PLANETS is the visually spectacular new adventure film from Luc Besson.

In the 28th century, Valerian (DeHaan) and Laureline (Delevingne) are a team of special operatives charged with maintaining order throughout the human territories. Under assignment from the Minister of Defense, the two embark on a mission to the astonishing city of Alpha an ever-expanding metropolis where species from all over the universe have converged over centuries to share knowledge, intelligence, and cultures with each other. There is a mystery at the center of Alpha, a dark force which threatens the peaceful existence of the City of a Thousand Planets, and Valerian and Laureline must race to identify the marauding menace and safeguard not just Alpha, but the future of the universe.
Ford v Ferrari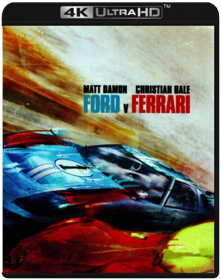 James Mangold
American car designer Carroll Shelby and driver Ken Miles battle corporate interference and the laws of physics to build a revolutionary race car for Ford in order to defeat Ferrari at the 24 Hours of Le Mans in 1966.