Rebecca
Alfred Hitchcock
Romance becomes psychodrama in Alfred Hitchcock s elegantly crafted Rebecca, his first foray into Hollywood filmmaking. A dreamlike adaptation of Daphne du Maurier's 1938 novel, the film stars the enchanting Joan Fontaine as a young woman who believes she has found her heart's desire when she marries the dashing aristocratic widower Maxim de Winter (played with cunning vulnerability by Laurence Olivier). But upon moving to Manderley her groom s baroque ancestral mansion she soon learns that his deceased wife haunts not only the home but the temperamental, brooding Maxim as well. The start of Hitchcock's legendary collaboration with producer David O. Selznick, this elegiac gothic vision, captured in stunning black and white by George Barnes, took home the Academy Awards for best picture and best cinematography.

TWO-BLU-RAY SPECIAL EDITION FEATURES
- New 4K digital restoration, with uncompressed monaural soundtrack
- Audio commentary from 1990 featuring film scholar Leonard J. Leff
- Isolated music and effects track
- New conversation between film critic and author Molly Haskell and scholar Patricia White
- New interview with special effects historian Craig Barron on the visual effects in Rebecca
- Documentary from 2007 on the making of Rebecca
- Screen, hair, makeup, and costume tests including actors Joan Fontaine, Anne Baxter,
Vivien Leigh, Margaret Sullavan, and Loretta Young
- Casting gallery annotated by director Alfred Hitchcock and producer David O. Selznick
- Television interviews with Hitchcock and Fontaine from 1973 and 1980
- Audio interviews from 1986 with actor Judith Anderson and Fontaine
- Three radio adaptations of Rebecca, from 1938, 1941, and 1950, including Orson Welles s version for the Mercury Theatre
- Theatrical rerelease trailer
- PLUS: An essay by critic and Selznick biographer David Thomson and selected production correspondence, including letters between Hitchcock and Selznick
Possessed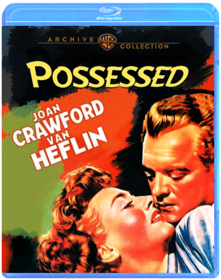 Curtis Bernhardt
Academy Award winner Joan Crawford earned another Best Actress nomination for her tour-de-force performance in Possessed (1947) which opens with Crawford portraying a woman found wandering the streets of Los Angeles. Taken to a mental hospital, she weaves a harrowing tale of insanity, murder and the passion by which provides the basis for the film's apt title. Louise Howell's (Crawford) psychiatrist learns that she is a nurse hired to care for a dying woman and that she rekindled a former romance with her patient's neighbor, David Sutton (Van Heflin). But the suicide of her charge and rejection by the man she loves drive Howell to madness—and murder. Or do they? Is Howell's harrowing story true or the misperception of a deranged mind? Is Howell guilty of murder or an innocent victim of something far more sinister? Directed by Curtis Bernhardt, the film features a superb performances from its impressive cast, all richly underscored by the music of the great Franz Waxman. Special Features: Commentary by Film Historian Drew Casper; Featurette: "Possessed: The Quintessential Film Noir"; Original Theatrical Trailer
The Third Man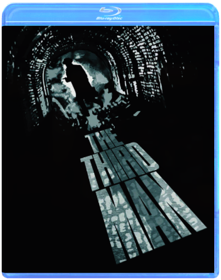 Carol Reed
The Asphalt Jungle
John Huston
In a smog-choked city somewhere in the American Midwest, an aging criminal mastermind, newly released from prison, hatches a plan for a million-dollar jewel heist and draws a wealthy lawyer and a cherry-picked trio of outlaws into his carefully devised but inevitably doomed scheme. Anchored by an abundance of nuanced performances from a gifted ensemble including a tight-jawed Sterling Hayden (Dr. Strangelove) and a sultry Marilyn Monroe (Some Like It Hot) in her breakout role this gritty crime classic by John Huston (The Maltese Falcon) climaxes in a meticulously detailed anatomy of a robbery that has reverberated through the genre ever since. An uncommonly naturalistic view of a seamy underworld, The Asphalt Jungle painstakingly depicts the calm professionalism and toughness of its gangster heroes while evincing a remarkable depth of compassion for their all-too-human fragility, and it showcases a master filmmaker at the height of his powers.

BLU-RAY SPECIAL EDITION FEATURES
- New 2K digital restoration, with uncompressed monaural soundtrack
- Audio commentary from 2004 by film historian Drew Casper, featuring recordings of actor James Whitmore
- New interviews with film noir historian Eddie Muller and cinematographer John Bailey
- Archival footage of writer-director John Huston discussing the film
- Pharos of Chaos, a 1983 documentary about actor Sterling Hayden
- Episode of the television program City Lights from 1979 featuring John Huston
- Audio excerpts of archival interviews with Huston
- Excerpts from footage of the 1983 AFI Lifetime Achievement Award ceremony honoring Huston, featuring actor Sam Jaffe and the filmmaker
- Trailer
- New English subtitle translation
- PLUS: An essay by critic Geoffrey O Brien - More!
The Breaking Point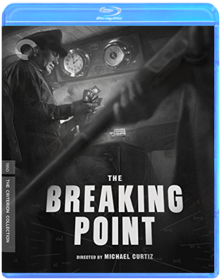 Michael Curtiz
Michael Curtiz brings a master skipper s hand to the helm of this thriller, Hollywood s second crack at Ernest Hemingway s To Have and Have Not. John Garfield stars as Harry Morgan, an honest charter-boat captain who, facing hard times, takes on dangerous cargo to save his boat, support his family, and preserve his dignity. Left in the lurch by a freeloading passenger, Harry starts to entertain the criminal propositions of a sleazy lawyer (Wallace Ford), as well as the playful come-ons of a cheeky blonde (Patricia Neal), making a series of compromises that stretch his morality and his marriage farther than he'll admit. Hewing closer to Hemingway s novel than Howard Hawks s Bogart-Bacall vehicle, The Breaking Point charts a course through daylight noir and working-class tragedy, guided by Curtiz's effortless visual fluency and a stoic, career-capping performance from Garfield.

BLU-RAY SPECIAL EDITION FEATURES
- New 2K digital restoration, with uncompressed monaural soundtrack
- New interview with biographer and film historian Alan K. Rode (Michael Curtiz: A Life in Film)
- New piece featuring actor and acting instructor Julie Garfield speaking about her father, actor John Garfield
- New video essay by filmmakers Tony Zhou and Taylor Ramos, analyzing Curtiz s directorial techniques
- Excerpts from a 1962 episode of the Today show showing contents of the Ernest Hemingway House in Key West, Florida, including items related to To Have and Have Not, the novel on which The Breaking Point is based
- Trailer
- PLUS: An essay by critic Stephanie Zacharek
Strangers on a Train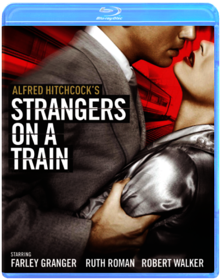 Alfred Hitchcock
Diabolique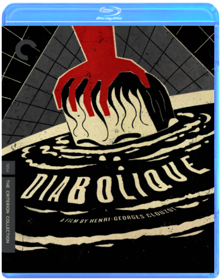 Henri-Georges Clouzot
Before Psycho, Peeping Tom, and Repulsion, there was Diabolique. This thriller from Henri‑Georges Clouzot (Le corbeau, The Wages of Fear), which shocked audiences in Europe and the U.S., is the story of two women—the fragile wife and the willful mistress of a sadistic school headmaster—who hatch a daring revenge plot. With its unprecedented narrative twists and unforgettably scary images, Diabolique is a heart-grabbing benchmark in horror filmmaking, featuring outstanding performances by Simone Signoret (Casque d'or, Army of Shadows), Vera Clouzot (The Wages of Fear), and Paul Meurisse (Le deuxième souffle, Army of Shadows).
The Night of the Hunter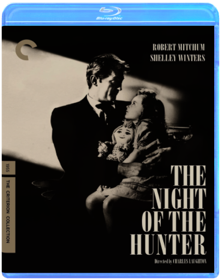 Charles Laughton
The Night of the Hunter—incredibly, the only film the great actor Charles Laughton ever directed—is truly a standalone masterwork. A horror movie with qualities of a Grimm fairy tale, it stars a sublimely sinister Robert Mitchum (Cape Fear, The Friends of Eddie Coyle) as a traveling preacher named Harry Powell (he of the tattooed knuckles), whose nefarious motives for marrying a fragile widow, played by Shelley Winters (A Place in the Sun, The Diary of Anne Frank) are uncovered by her terrified young children. Graced by images of eerie beauty and a sneaky sense of humor, this ethereal, expressionistic American classic—also featuring the contributions of actress Lillian Gish (Intolerance, Duel in the Sun) and writer James Agee—is cinema's quirkiest rendering of the battle between good and evil.
The Killing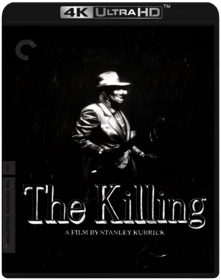 Stanley Kubrick
Stanley Kubrick's account of an ambitious racetrack robbery is one of Hollywood's tautest, twistiest noirs. Aided by a radically time-shuffling narrative, razor-sharp dialogue from pulp novelist Jim Thompson, and a phenomenal cast of character actors, including Sterling Hayden (Dr. Strangelove), Coleen Gray (Red River), Timothy Carey (Paths of Glory), and Elisha Cook Jr. (The Maltese Falcon), The Killing is both a jaunty thriller and a cold-blooded punch to the gut. And with its precise tracking shots and gratifying sense of irony, it's Kubrick to the core.
Touch of Evil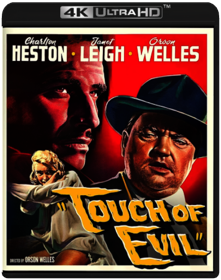 Orson Welles
Directed by Orson Welles, Touch of Evil is a film noir masterpiece whose Hollywood backstory is as unforgettable as the movie itself. Starring Charlton Heston, Janet Leigh and Orson Welles, this dark portrait of corruption and morally compromised obsessions tells the story of a crooked police chief who frames a Mexican youth as part of an intricate criminal plot. Featuring three versions of the film – the Preview version, the Theatrical version and the Reconstructed version based on Orson Welles' original vision, Touch of Evil is a "a stylistic masterpiece!" (Leonard Maltin's Classic Movie Guide) that stands the test of time.
Breathless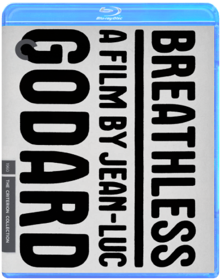 Jean-Luc Godard
There was before Breathless, and there was after Breathless. Jean-Luc Godard (Band of Outsiders) burst onto the film scene in 1960 with this jazzy, free-form, and sexy homage to the American film genres that inspired him as a writer for Cahiers du cin'ma. With its lack of polish, surplus of attitude, anything-goes crime narrative, and effervescent young stars Jean-Paul Belmondo (Pierrot le fou) and Jean Seberg (Bonjour tristesse), Breathless helped launch the French New Wave and ensured that cinema would never be the same. SPECIAL EDITION FEATURES Restored high-definition digital transfer, approved by director of photography Raoul Coutard, with uncompressed monaural soundtrack on the Blu-ray Archival interviews with director Jean-Luc Godard and actors Jean-Paul Belmondo, Jean Seberg, and Jean-Pierre Melville Contemporary interviews with Coutard, assistant director Pierre Rissient, and filmmaker D. A. Pennebaker Two video essays, one on Seberg and one on Breathless as film criticism Chambre 12, H"tel de suŠde, an eighty-minute 1993 documentary about the making of Breathless Charlotte et son Jules, a 1959 short by Godard starring Belmondo Trailer One Blu-ray and two DVDs, with all content available in both formats PLUS: A booklet featuring an essay by scholar Dudley Andrew, writings by Godard, Fran‡ois Truffaut's original treatment, and Godard's scenario
Eyes Without a Face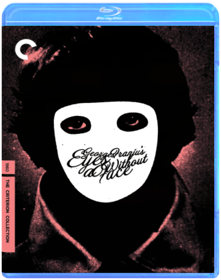 Georges Franju
At his secluded chateau in the French countryside, a brilliant, obsessive doctor (Children of Paradise's Pierre Brasseur) attempts a radical plastic surgery to restore the beauty of his daughter's disfigured countenance—at a horrifying price. EYES WITHOUT A FACE, directed by the supremely talented Georges Franju (Judex), is rare in horror cinema for its odd mixture of the ghastly and the lyrical, and it has been a major influence on the genre in the decades since its release. There are images here—of terror, of gore, of inexplicable beauty—that once seen are never forgotten.
Viridiana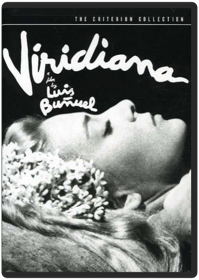 Luis Buñuel
Banned in Spain and denounced by the Vatican, Luis Bunuel's hilarious vision of life as a beggar's banquet is regarded by many as his masterpiece. In it, the young novice Viridiana does her utmost to maintain her Catholic principles, but her lecherous uncle and a motley assemblage of paupers force her to confront the limits of her idealism. Winner of the Palme d'Or at the 1961 Cannes Film Festival, this anticlerical free-for-all is as shocking today as ever.
Carnival of Souls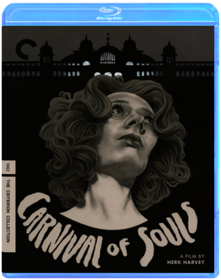 Herk Harvey
A young woman in a small Kansas town survives a drag race accident, then agrees to take a job as a church organist in Salt Lake City. En route, she becomes haunted by a bizarre apparition that compels her toward an abandoned lakeside pavilion. Made by industrial filmmakers on a modest budget, the eerily effective B-movie classic Carnival of Souls was intended to have the look of a Bergman and the feel of a Cocteau and, with its strikingly used locations and spooky organ score, it succeeds. Herk Harvey s macabre masterpiece gained a cult following on late-night television and continues to inspire filmmakers today.

BLU-RAY SPECIAL EDITION FEATURES
- New, restored 4K digital transfer, with uncompressed monaural soundtrack
- Selected-scene audio commentary featuring director Herk Harvey and screenwriter John Clifford
- New interview with comedian and writer Dana Gould
- New video essay by film critic David Cairns
- The Movie That Wouldn t Die!, a documentary on the 1989 reunion of the film s cast and crew
- The Carnival Tour, a 2000 update on the film s locations
- Excerpts from movies made by the Centron Corporation, an industrial film company based in Lawrence, Kansas, that once employed Harvey and Clifford
- Deleted scenes
- Outtakes, accompanied by Gene Moore s organ score
- History of the Saltair Resort in Salt Lake City, where key scenes in the film were shot
- Trailer
- PLUS: An essay by writer and programmer Kier-La Janisse
The Manchurian Candidate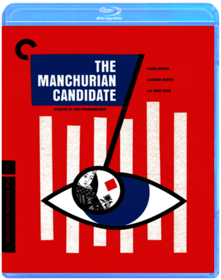 John Frankenheimer
Sinatra, a brain-washed, former POW from the Korean War, suspects that a fellow solder, hailed as a hero, is actually something else. Harvey is the "hero" who has been trained as an assassin, and a Queen of Hearts is the key to his personality.
Shock Corridor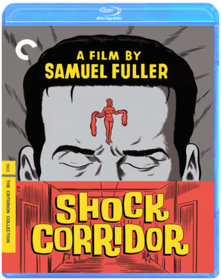 Samuel Fuller
In Shock Corridor, the great American writer-director-producer Samuel Fuller (The Naked Kiss, The Big Red One) masterfully charts the uneasy terrain between sanity and dementia. Seeking a Pulitzer Prize, reporter Johnny Barrett (Peter Breck) has himself committed to a mental hospital to investigate a murder. As he closes in on the killer, madness closes in on him. Constance Towers (The Naked Kiss) costars as Johnny's coolheaded stripper girlfriend. With its startling commentary on race in sixties America and daring photography by Stanley Cortez (The Night of the Hunter), Shock Corridor is now recognized for its far-reaching influence.
The Naked Kiss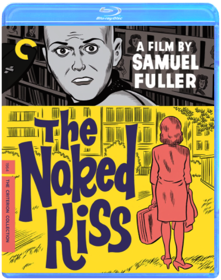 Samuel Fuller
The setup is pure pulp: A former prostitute (a crackerjack Constance Towers) relocates to a buttoned-down suburb, determined to fit in with mainstream society. But in the strange, hallucinatory territory of writer-director-producer Samuel Fuller (Shock Corridor, The Big Red One), perverse secrets inevitably simmer beneath a seemingly wholesome surface. Featuring radical visual touches, full-throttle performances, brilliant cinematography by Stanley Cortez (The Night of the Hunter), and one bizarrely beautiful musical number, The Naked Kiss is among Fuller's greatest, boldest entertainments.
Pierrot le fou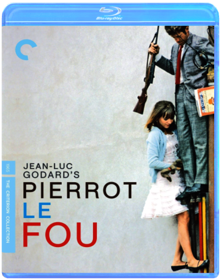 Jean-Luc Godard
Dissatisfied in marriage and life, Ferdinand (Jean-Paul Belmondo) takes to the road with the babysitter, his ex-lover Marianne Renoir (Anna Karina), and leaves the bourgeoisie behind. Yet this is no normal road trip: genius auteur Jean-Luc Godard's tenth feature in six years is a stylish mash-up of consumerist satire, politics, and comic-book aesthetics, as well as a violent, zigzag tale of, as Godard called them, "the last romantic couple." With blissful color imagery by cinematographer Raoul Coutard and Belmondo and Karina at their most animated, Pierrot le fou is one of the high points of the French new wave, and one last frolic before Godard moved ever further into radical cinema.
Repulsion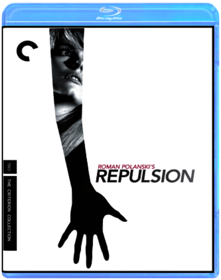 Roman Polanski
Roman Polanski followed up his international breakthrough, Knife in the Water, with this controversial, chilling tale of psychosis, starring Catherine Deneuve as Carole, a fragile, frigid young beauty cracking up over the course of a terrifying weekend. Left alone by her vacationing sister in their London flat, Carole is haunted by specters real and imagined, and her insanity grows to a violent pitch. Thanks to its unforgettable attention to disturbing detail and Polanski's unparalleled adeptness at turning claustrophobic space into an emotional minefield, Repulsion remains one of cinema's most shocking psychological thrillers.

SPECIAL EDITION FEATURES:

• New, restored high-definition digital transfer with uncompressed monaural soundtrack

• Audio commentary featuring director Roman Polanski and actress Catherine Deneuve

• A British Horror Film (2003), a documentary on the making of Repulsion, featuring interviews with Polanski, producer Gene Gutowski, and cinematographer Gil Taylor

• A 1964 television documentary filmed on the set of Repulsion, featuring rare footage of Polanski and Deneuve at work

• Theatrical trailer

• PLUS: A booklet featuring an essay by film scholar and curator Bill Horrigan

Stills from Repulsion (Click for larger image)
The Spy Who Came in from the Cold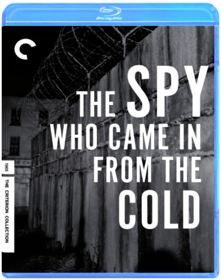 Martin Ritt
The acclaimed, best-selling novel by John le Carré (The Tailor of Panama), about a Cold War spy on one final dangerous mission in East Germany, is transmuted by director Martin Ritt (Hud) into a film every bit as precise and ruthless as the book. Richard Burton (Becket) is superb as Alec Leamas, whose relationship with a beautiful librarian, played by Claire Bloom (Richard III), puts his assignment in jeopardy. The Spy Who Came in from the Cold is a hard-edged and tragic thriller, suffused with the political and social consciousness that defined Ritt's career.
Blow-Up
Michelangelo Antonioni
Cul-de-sac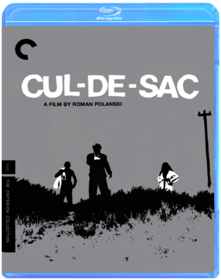 Roman Polanski
Roman Polanski (Repulsion) orchestrates a mental ménage à trois in this slyly absurd tale of paranoia from the director's golden 1960s period. Donald Pleasance (Halloween) and Françoise Dorléac (The Soft Skin) star as a withdrawn couple whose isolated house is infiltrated by a rude, burly American gangster on the run, played by Lionel Stander (Unfaithfully Yours). The three engage in a game of shifting identities and sexual and emotional humiliations. Cul-de-sac is an evocative, claustrophobic, and morbidly funny tale of the modern world in chaos.
Seconds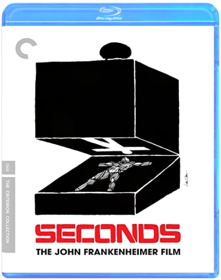 John Frankenheimer
Rock Hudson (All That Heaven Allows) is a revelation in this sinister, science-fiction-inflected dispatch from the fractured 1960s. SECONDS, directed by John Frankenheimer (The Manchurian Candidate), concerns a middle-aged businessman dissatisfied with his suburban existence, who elects to undergo a strange and elaborate procedure that will grant him a new life. Starting over in America, however, is not as easy as it sounds. This paranoiac symphony of canted camera angles (courtesy of famed cinematographer James Wong Howe), fragmented editing, and layered sound design is a remarkably risk-taking Hollywood film that ranks high on the list of its legendary director's major achievements.
Tokyo Drifter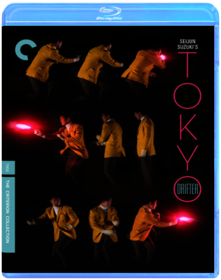 Seijun Suzuki
In this jazzy gangster film, reformed killer Phoenix Tetsu's attempt to go straight is squashed when his former cohorts call him back to Tokyo to help battle a rival gang. This onslaught of stylized violence and trippy colors got director Seijun Suzuki (Branded to Kill) in trouble with Nikkatsu studio heads, who were put off by his anything-goes, in-your-face aesthetic, equal parts Russ Meyer, Samuel Fuller, and Nagisa Oshima. Tokyo Drifter is a delirious highlight of the brilliantly excessive Japanese cinema of the sixties.
In Cold Blood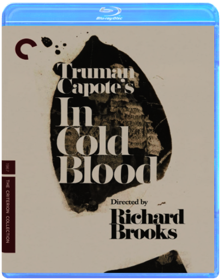 Richard Brooks
In Cold Blood is the powerful, true story of a callous murder, based upon the best-selling novel by Truman Capote. A prosperous and respected Kansas farmer, his wife and his two teenage children are wantonly and brutally slaughtered. The murderers are two mindless ex-convict drifters: Perry Smith (Robert Blake) and Dick Hickock (Scott Wilson). Neither of the men are sane enough to regret their crime. The story penetrates the inner workings of the criminals minds as it follows their purposeless meandering through Mexico and the United States in evasion of the law. After more than a year of wandering, the hunted men are finally caught, tried and in a dramatic conclusion condemned to hang.
Army of Shadows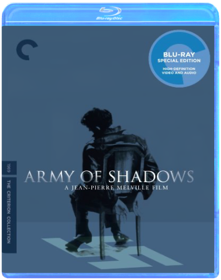 Jean-Pierre Melville
This masterpiece by Jean-Pierre Melville (Le doulos, Le cercle rouge) about the French Resistance went unreleased in the United States for thirty-seven years, until its triumphant theatrical debut in 2006. Atmospheric and gripping, Army of Shadows is Melville's most personal film, featuring Lino Ventura (Le deuxième souffle), Paul Meurisse (Diabolique), Jean-Pierre Cassel (The Discreet Charm of the Bourgeoisie), and the incomparable Simone Signoret (Casque d'or, Diabolique) as intrepid underground fighters who must grapple with their conception of honor in their battle against Hitler's regime.
The French Connection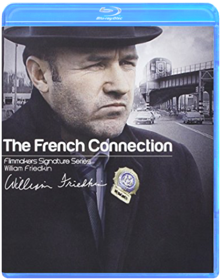 William Friedkin
Popeye Doyle and Buddy Russo get wind of a big shipment of Heroin and begin a tail of the suspects; and their French Connection; two French nationals who are the european link. As money troubles begin for the hoods they decide to kill Popeye and Buddy to give them enough room to bring in the Heroin. A combination of police procedural and action/car chase.
Klute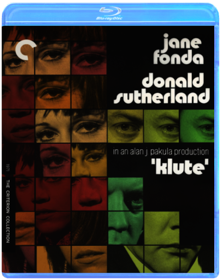 Alan J. Pakula
With her Oscar-winning turn in Klute, Jane Fonda arrived full-fledged as a new kind of movie star. Bringing nervy audacity and counterculture style to the role of Bree Daniels—a call girl and aspiring actor who becomes the focal point of a missing-person investigation when detective John Klute (Donald Sutherland) turns up at her door—Fonda made the film her own, putting an independent woman and escort on-screen with a frankness that had not yet been attempted in Hollywood. Suffused with paranoia by the conspiracy-thriller specialist Alan J. Pakula, and lensed by master cinematographer Gordon Willis, Klute is a character study thick with dread, capturing the mood of early-1970s New York and the predicament of a woman trying to find her own way on the fringes of society. BLU-RAY SPECIAL EDITIONFEATURES • New, restored 4K digital transfer, supervised by camera operator Michael Chapman, with uncompressed monaural soundtrack • New conversation between actors Jane Fonda and Illeana Douglas • New documentary about Klute and director Alan J. Pakula by filmmaker Matthew Miele, featuring scholars, filmmakers, and Pakula's family and friends • The Look of "Klute," a new interview with writer Amy Fine Collins • Archival interviews with Pakula and Fonda • "Klute" in New York, a short documentary made during the shooting of the film • PLUS: An essay by critic Mark Harris and excerpts from a 1972 interview with Pakula
Badlands
Terrence Malick
Badlands announced the arrival of a major talent: Terrence Malick (Days of Heaven). His impressionistic take on the notorious Charles Starkweather and Caril Ann Fugate killing spree of the late 1950s uses a serial-killer narrative as a springboard for an oblique teenage romance, lovingly and idiosyncratically enacted by Martin Sheen (Apocalypse Now) and Sissy Spacek (Carrie). The film also introduced many of the elements that would earn Malick his passionate following: the enigmatic approach to narrative and character, the unusual use of voice-over, the juxtaposition of human violence with natural beauty, the poetic investigation of American dreams and nightmares. This debut has spawned countless imitations, but none have equaled its strange sublimity.
Mean Streets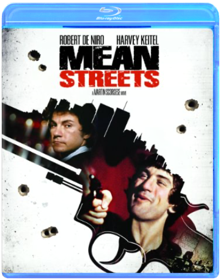 Martin Scorsese
Sisters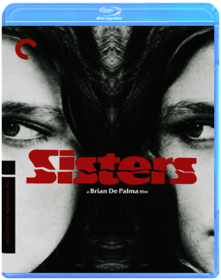 Brian De Palma
Margot Kidder is Danielle, a beautiful model separated from her Siamese twin, Dominique. When a hotshot reporter (Jennifer Salt) suspects Dominique of a brutal murder, she becomes dangerously ensnared in the sisters' insidious sibling bond. A scary and stylish paean to female destructiveness, Brian De Palma's first foray into horror voyeurism is a stunning amalgam of split-screen effects, bloody birthday cakes, and a chilling score by frequent Hitchcock collaborator Bernard Herrmann.
World on a Wire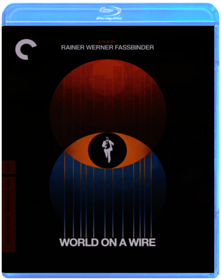 Rainer Werner Fassbinder
World on a Wire is a gloriously paranoid, boundlessly inventive take on the future from German wunderkind Rainer Werner Fassbinder (The Marriage of Maria Braun). With dashes of Stanley Kubrick, Kurt Vonnegut, and Philip K. Dick, as well as a flavor entirely his own, Fassbinder tells the noir-spiked tale of a reluctant action hero, Fred Stiller (The Odessa File's Klaus Lowitsch), a cybernetics engineer who uncovers a massive corporate conspiracy. At risk? (Virtual) reality as we know it. Originally made for German television, this recently rediscovered, three-and-a-half-hour labyrinth is a satiric and surreal look at the weird world of tomorrow from one of cinema's kinkiest geniuses.
Chinatown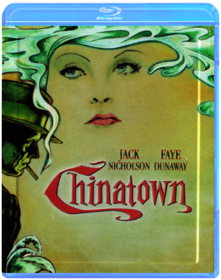 Roman Polanski
Dog Day Afternoon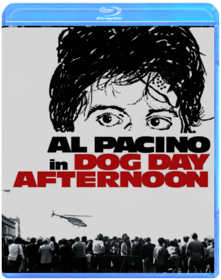 Sidney Lumet
Obsession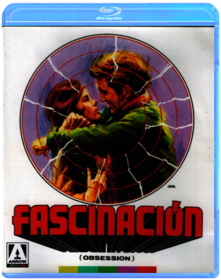 Brian De Palma
United Kingdom released, Blu-Ray/Region A/B/C : it WILL NOT play on regular DVD player. You need Blu-Ray DVD player to view this Blu-Ray DVD: LANGUAGES: English ( Dolby Digital 5.1 ), English ( Dolby Linear PCM ), English ( DTS-HD Master Audio ), English ( Mono ), English ( Subtitles ), WIDESCREEN (2.35:1), SPECIAL FEATURES: Booklet, Cast/Crew Interview(s), Documentary, Featurette, Interactive Menu, Scene Access, Short Film, Special Edition, Trailer(s), SYNOPSIS: High melodrama, creeping insanity and barely contained delirium abound in this dizzying tribute to the high tension thrillers of Alfred Hitchcock from director Brian De Palma (Carrie, Scarface, Dressed to Kill). Michael Courtland is a Southern gentleman who seems to have everything - A successful business, a beautiful wife and an adoring young daughter - until a botched kidnapping tears his world apart leaving him widowed, bereaved and bereft. Years later on a trip to Italy, he meets a woman with an uncanny resemblance to his late wife but all is not how it appears as a twisted conspiracy threatens to unhinge his mental shackles, sending him to the knife edge of MADNESS! A master class in mounting unease and clammy palmed claustrophobia, Obsession is a classic 70s thriller with an evil twist that will leave you speechless. SCREENED/AWARDED AT: Oscar Academy Awards, ...Obsession ( 1976 )
Taxi Driver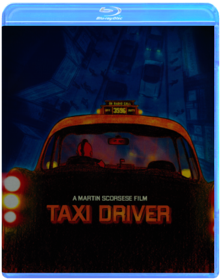 Martin Scorsese
Taxi Driver Limited Edition SteelBook Blu-ray. Region A, B & C Blu-ray.
The Fury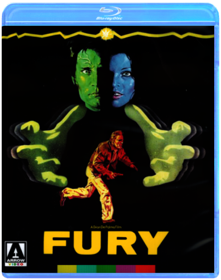 Brian De Palma
United Kingdom released, Blu-Ray/Region B : it WILL NOT play on regular DVD player, or on standard US Blu-Ray player. You need multi-region Blu-Ray player to view it in USA/Canada: LANGUAGES: English ( Dolby Digital 2.0 ), English ( Dolby Linear PCM ), English ( DTS-HD Master Audio ), English ( Subtitles ), WIDESCREEN (1.85:1), SPECIAL FEATURES: Behind the scenes, Booklet, Cast/Crew Interview(s), Interactive Menu, Photo Gallery, Posters, Remastered, Scene Access, Short Film, Special Edition, Trailer(s), SYNOPSIS: Brian De Palma followed the huge success of Carrie with another slice of telekinetic horror, upping the ante by featuring more than one psychic. John Cassavetes gives his most sinister performance since Rosemary's Baby as a man who kidnaps the telepathic son of his colleague (Kirk Douglas), aiming to turn him and similarly gifted individuals into human weapons. Meanwhile, Gillian (Amy Irving), is worried enough about the destructive potential of her own powers to agree to be institutionalised - but is the Paragon Institute all that it's cracked up to be? De Palma pulls out all the stops with some spectacular set-pieces (including one that will put viewers off fairground rides for life), before a spectacularly explosive climax that unforgettably demonstrates why Gillian is so afraid of her powers. She can trigger nosebleeds without any effort, so how much damage can she do when she's actually trying to hurt someone? ...The Fury
Cruising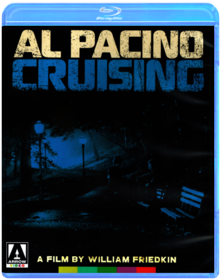 William Friedkin
A sadistic serial killer is targeting New York's gay community and in response the NYPD sends rookie cop Steve Burns undercover to find the killer. Burns who is straight poses as a homosexual and enters the world of gay S&M sex clubs learning their rules and mores as he goes along. But as Burns arduously tracks down the murderer he finds himself growing attracted to these clubs and the gay lifestyle forcing him to question — and possibly confront — his own sexual identity.System Requirements:Running Time: 102 Mins.Format: DVD MOVIE Genre: DRAMA Rating: NR UPC: 085391167969 Manufacturer No: 116796
Dressed to Kill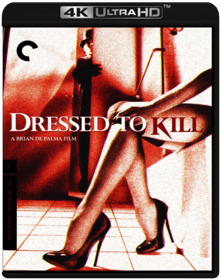 Brian De Palma
A psychiatrist, a prostitute and the son of a slain woman seek a Manhattan slasher.
Raging Bull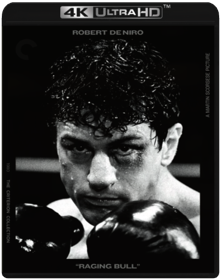 Martin Scorsese
Robert De Niro teams with director Martin Scorsese in this "extraordinarily compelling" (Leonard Maltin) film that introduced unflinching realism to stunned audiences in 1980. An "exceedingly violentas well as poetic" fight picture that maps "the landscape of the soul" (The New York Times),Raging Bull garnered eight Oscar® nominations* and won two, including Best Actor for De Niro. De Niro gives the performance of his career as Jake La Motta, a boxer whose psychological and sexual complexities erupt into violence both in and out of the ring. Joe Pesci and Cathy Moriarty are unforgettable as the brother who falls prey to Jake's mounting paranoia and jealousy, and the fifteen-year-old girl who becomes his most prized trophy. A "brilliantly photographed film of extraordinary power and rare distinction" (The Wall Street Journal), Raging Bullis filmmaking at its riveting best.
Body Heat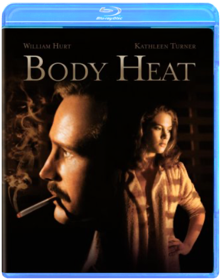 Lawrence Kasdan
Blade Runner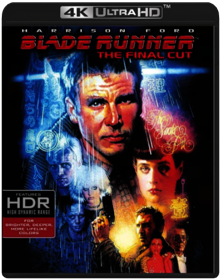 Ridley Scott
Blood Simple
Ethan Coen, Joel Coen
Blood Simple (The Criterion Collection) [Blu-ray] [Blu-ray] [2016]
To Live and Die in L.A.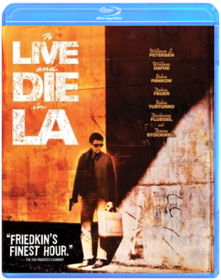 William Friedkin
A Secret Service agent bends and breaks the law to nab an artist/counterfeiter in Los Angeles.
Blue Velvet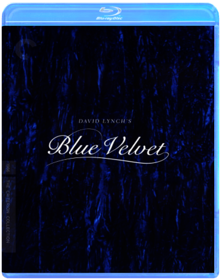 David Lynch
A young man ties the mystery of a severed ear to a roadhouse floozy and her tormentor. Directed by David Lynch.
Stormy Monday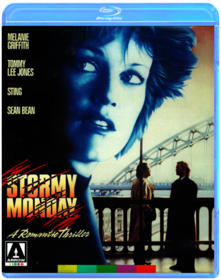 Mike Figgis
In 1988, Mike Figgis (Internal Affairs, Leaving Las Vegas) made his feature directorial debut with Stormy Monday, a taut, noir-influenced gangster movie that drew on his key formative influences, including his youth in the Newcastle of the late '50s and early '60s, and the city's vibrant jazz scene.

Sean Bean (Ronin) plays Brendan, a young loafer taken under the wing of jazz club owner Finney (Sting, Quadrophenia), who's under pressure from American mobster Cosmo (Tommy Lee Jones, The Fugitive) to sell up in exchange for a cut of a local land development deal. Brendan just wants to earn an honest crust, but his burgeoning relationship with Cosmo's ex-lover Kate (Melanie Griffith, Body Double) threatens to drag him into the middle of the impending showdown…

A romantic crime thriller with genuine heart, Stormy Monday features striking, rain-drenched cinematography by 13 time Academy Award Nominee Roger Deakins (The Big Lebowski, No Country for Old Men) and a seductive jazz score provided by the director himself. Presented here for the first time in high definition in the US, there has never been a better time to discover one of this iconic filmmaker's most assured and uniquely haunting efforts.

SPECIAL EDITION CONTENTS High Definition Blu-ray (1080p) and Standard Definition DVD presentationsOriginal stereo audio (uncompressed on the Blu-ray Disc)Optional English subtitles for the deaf and hard of hearingAudio commentary with Mike Figgis, moderated by critic Damon WiseNew video appreciation by critic Neil Young, and a ''then and now'' tour of the film's Newcastle locationsTheatrical trailerReversible sleeve featuring original and newly commissioned artwork by JaceyFIRST PRESSING ONLY: Booklet featuring new writing by critic Mark Cunliffe
Batman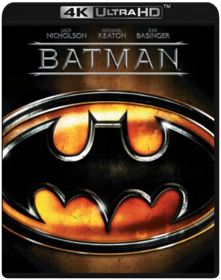 Bob Kane, Tim Burton
Miami Blues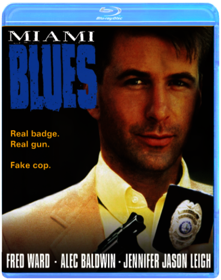 George Armitage
Brace yourself... this intoxicating "cocktail with rum and cyanide", (Time) is at once "brutal, funny, unpredictable and a bit unhinged", (Newsweek)! Fred Ward, Alec Baldwin and Jennifer Jason Leigh star in this offbeat black comedy about a murdering thief, his simple-minded wife and the denture-wearing cop closing in on his trail.

Veteran criminal Frederick Frenger, Jr. (Baldwin) has moved to Miami to get a fresh start... at robbing a whole new set of people. But when his streetwalker-gone-straight wife (Leigh) begins to suspect his criminal behavior, and an obsessed cop (Ward) begins to close in, he will need a lot more than luck and a bogus badge to escape a crossfire hotter than the barrel of a smoking gun!
Miller's Crossing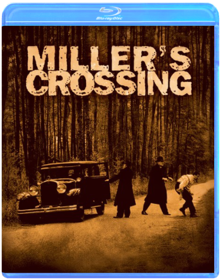 Joel Coen, Ethan Coen
Filmmakers Joel and Ethan Coen (Raising Arizona, Fargo) create a complex and graphic vision of gangsterism set during Prohibition and featuring a riveting rouges' gallery of killers and con men. Leo (Albert Finney), a likeable Irish gangster boss, rules an Eastern city along with Tom (Gabriel Byrne), his trusted lieutenant and counselor. But just as their authority is challenged by an Italian underboss (Jon Polito) and his ruthless henchman (J.E. Freeman), Leo and Tom also fall for the same woman (Marcia Gay Harden). Tom, caught in the jaws of a gangland power struggle, walks a deadly tightrope as he tries to control and manipulate its violent outcome.
Wild at Heart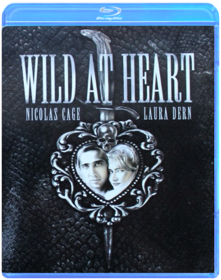 David Lynch
Cape Fear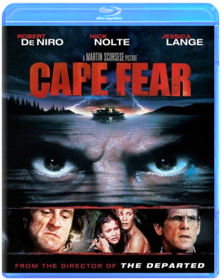 Martin Scorsese
Academy Award-winning director Martin Scorsese brings heart-pounding suspense to one of the most acclaimed thrillers of all time in Cape Fear. Earning an Academy Award nomination for his brilliant performance, Robert De Niro stars as vicious psychopath Max Cady who emerges after being imprisoned for fourteen years with a single-minded mission - to seek revenge on his attorney Sam Bowden (Nick Nolte). Realizing he is legally powerless to protect his beautiful wife Leigh (Jessica Lange) and his troubled teenage daughter Danielle (Juliette Lewis) against Max's relentless psychological torment, Sam resorts to unorthodox measures, leading to an unforgettable, action-packed showdown on Cape Fear.
The Silence of the Lambs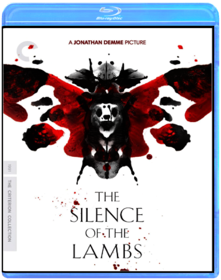 Jonathan Demme
In this chilling adaptation of the best-selling novel by Thomas Harris, the astonishingly versatile director Jonathan Demme crafted a taut psychological thriller about an American obsession: serial murder. As Clarice Starling, an FBI trainee who enlists the help of the infamous Hannibal 'the Cannibal' Lecter to gain insight into the mind of another killer, Jodie Foster subverts classic gender dynamics and gives one of the most memorable performances of her career. As her foil, Anthony Hopkins is the archetypical antihero cultured, quick-witted, and savagely murderous delivering a harrowing portrait of humanity gone terribly wrong. A gripping police procedural and a disquieting immersion into a twisted psyche, The Silence of the Lambs swept the Academy Awards (best picture, best director, best screenplay, best actress, best actor) and remains a cultural touchstone.

TWO-BLU-RAY SPECIAL EDITION FEATURES
- New 4K digital restoration, approved by director of photography Tak Fujimoto, with 2.0 surround DTS-HD Master Audio soundtrack
- Alternate 5.1 surround DTS-HD Master Audio soundtrack
- Audio commentary from 1994 featuring director Jonathan Demme, actors Jodie Foster and Anthony Hopkins, screenwriter Ted Tally, and former FBI agent John Douglas
- New interview with critic Maitland McDonagh
- Thirty-five minutes of deleted scenes
- Interview from 2005 with Demme and Foster
- Inside the Labyrinth, a 2001 documentary
- Page to Screen, a 2002 program about the adaptation
- Scoring 'The Silence,' a 2004 interview program featuring composer Howard Shore
- Understanding the Madness, a 2008 program featuring interviews with retired FBI special agents
- Original behind-the-scenes featurette
- Trailer
- PLUS: A book featuring a new introduction by Foster; an essay by critic Amy Taubin; an account of the origins of the character Hannibal Lecter by author Thomas Harris; and a 1991 interview with Demme
Bad Lieutenant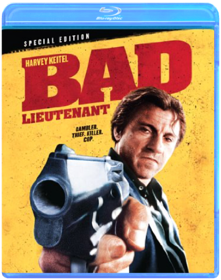 Abel Ferrara
Harvey Keitel is a nameless New York cop, hopelessly addicted to drugs, gambling, and sex. As he makes his way to various crime scenes, he is concerned only with taking bets from his fellow cops on the outcome of the ongoing National League playoffs. As his bad decisions drive him deeper into debt, his life becomes a surreal hell, with a constant intake of crack, coke, heroin and booze eroding what remains of his sanity. An investigation into the rape of a nun leads to his spiritual breakdown at the church crime scene, where he sees Jesus and the road to his salvation. This gutsy, highly original tale is one of Ferrara's most perfectly realized films and a pinnacle in the career of Keitel, whose performance transcends the screen in its sheer bravery.
Basic Instinct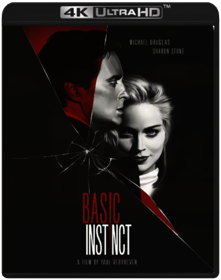 Frank J. Urioste, Paul Verhoeven
Michael Douglas, Sharon Stone. A San Francisco police detective, while investigating a brutal ice-pick murder, has a scorching affair with one of the three prime suspects. She's a beautiful murder mystery writer whose stories seem to dictate real-life crimes that have yet to be committed and the victim in her next story is a cop. 1992/color/123 min/R.
Hard Boiled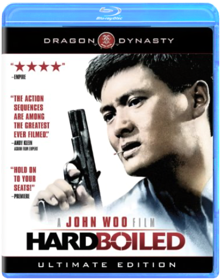 John Woo
Chow Yun-Fat stars as one of the all-time toughest, coolest cops, who teams up with an undercover agent to bring down a ruthless gun smuggling ring. Features some of the most amazing action cinematography in film history.
Reservoir Dogs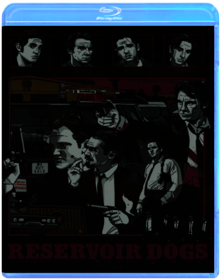 Quentin Tarantino
Four Perfect Killers. One Perfect Crime. Critically acclaimed for its raw power and breathtaking ferocity, it's the brilliant American gangster movie classic from writer-director Quentin Tarantino. They were perfect strangers, assembled to pull off the perfect crime. Then their simple robbery explodes into bloody ambush, and the ruthless killers realize one of them is a police informer. But which one?
True Romance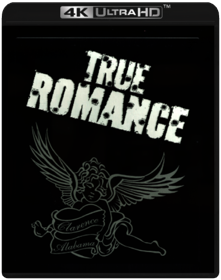 Tony Scott
True Romance (Unrated) (BD)
Léon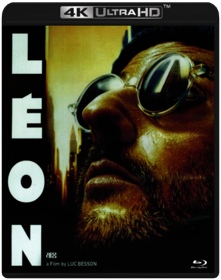 Luc Besson
The mysterious Léon (Jean Reno) is New York's top hitman. When his next-door neighbors are murdered, Léon becomes the unwilling guardian of the family's sole survivor - 12-year-old Mathilda (Natalie Portman). But Mathilda doesn't just want protection; she wants revenge. From the electrifying opening to the fatal finale, THE PROFESSIONAL is a nonstop crescendo of action and suspense. UHD Release 2017 The mysterious Léon (Jean Reno) is New York's top hitman. When his next-door neighbors are murdered, Léon becomes the unwilling guardian of the family's sole survivor – 12-year-old Mathilda (Natalie Portman). But Mathilda doesn't just want protection; she wants revenge. From the electrifying opening to the fatal finale, Léon: The Professional is a nonstop crescendo of action and suspense. Experience both the theatrical and extended versions of this beloved action masterpiece, now presented in full 4K resolution.
Pulp Fiction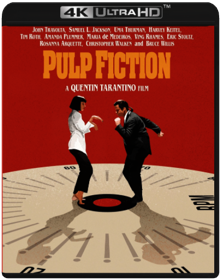 Quentin Tarantino
"Nothing less than a cultural phenomenon" (Moviemaker Magazine), Quentin Tarantino's PULP FICTION has been hailed by critics and audiences worldwide as a film that redefined cinema. Tarantino delivers an unforgettable cast of characters – including a pair of low-rent hit men (John Travolta and Samuel L. Jackson), their boss's sexy wife (Uma Thurman) and a desperate prizefighter (Bruce Willis) – in a wildly entertaining and exhilarating blend of crime-thriller-drama-comedy that is completely original and entirely unforgettable. Nominated for 7 Academy Awards® including Best Picture and Best Director, PULP FICTION packs the punch like an adrenaline shot to the heart.
Shallow Grave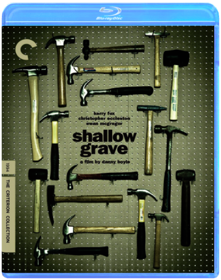 Danny Boyle
This diabolical thriller was the first film from director Danny Boyle, producer Andrew Macdonald, and screenwriter John Hodge (the smashing team behind Trainspotting). In Shallow Grave, three self-involved Edinburgh roommates—played by Kerry Fox (An Angel at My Table), Christopher Eccleston (Elizabeth), and Ewan McGregor (Beginners), in his first starring role—take in a brooding boarder. When he dies of an overdose, leaving a suitcase full of money, the trio embark on a series of very bad decisions, with extraordinarily grim consequences for all. Macabre but with a streak of offbeat humor, this stylistically influential tale of guilt and derangement is a full-throttle bit of Hitchcockian nastiness.
Heat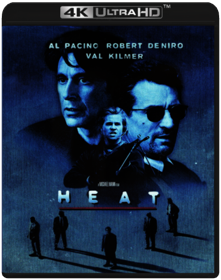 Michael Mann
Heat (2 Disc Director's Cut) Blu-ray
Seven
David Fincher
Gluttony. Greed. Sloth. Wrath. Pride. Lust. Envy. Two cops (Brad Pitt and Morgan Freeman) track a brilliant and elusive killer who orchestrates a string of horrific murders, each kill targeting a practitioner of one of the Seven Deadly Sins. Gwyneth Paltrow also stars in this acclaimed thriller set in a dour, drizzly city sick with pain and blight. David Fincher (Fight Club, Zodiac, The Curious Case of Benjamin Button) guides the action – physical, mental and spiritual – with a sure understanding of what terrifies us, right up to a stunning denouement that will rip the scar tissue off the most hardened soul.
The Usual Suspects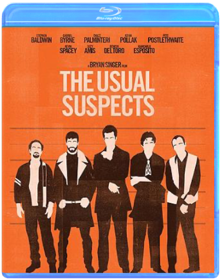 Bryan Singer
USUAL SUSPECTS, THE(BD)
Bound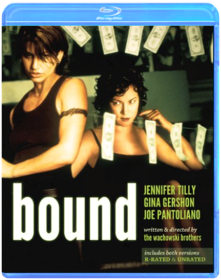 Andy Wachowski, Larry Wachowski
Corky, a lesbian ex con hired to work in an apartment as a plumber, meets neighbors Caesar, who launders money for the Mafia, and his girlfriend Violet. The two women have a love affair and decide to steal $2,000,000 that Caesar has in custody before he gives them back to Mafia boss Gino Marzone. Caesar is set up by the two scheming women as a scapegoat but things start to go wrong when he reacts in an unexpected way.
Fargo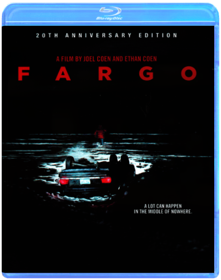 Joel Coen, Ethan Coen
In this seven-time Oscar-nominated film, things go terribly awry when small-time Minnesota car salesman Jerry Lundegaard (William H. Macy) hires two thugs (Steve Buscemi and Peter Stormare) to kidnap his wife so he can collect the ransom from his wealthy father-in-law. Once people start dying, the very chipper and very pregnant Police Chief Marge Gunderson (Frances McDormand) takes the case. Is she up for this challenge? You betcha.
The Game
David Fincher
Enormously wealthy and emotionally remote investment banker Nicholas Van Orton (Traffic's Michael Douglas) receives a strange gift from his ne'er-do-well younger brother (Milk's Sean Penn) on his forty-eighth birthday: a voucher for a game that, if he agrees to play it, will change his life. Thus begins a trip down a rabbit hole that is puzzling, terrifying, and exhilarating for Nicholas and viewer alike. This multilayered, noirish descent into one man's personal hell is also a surreal, metacinematic journey that, two years after the phenomenon Se7en, further demonstrated that director David Fincher was one of Hollywood's true contemporary visionaries.
Insomnia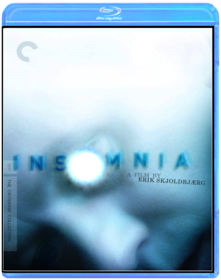 Erik Skjoldbjærg
A Swedish homicide detective becomes unglued as he and his partner investigate a teen's slaying.
Jackie Brown
Quentin Tarantino
What do a stewardess, a gunrunner, a bailbondsman, an ex-con, a federal agent, and a beach bunny have in common? They're all chasing a half million dollars in cash! The question in this Tarantino hit is who's playing who and who will walk away with the goods?
L.A. Confidential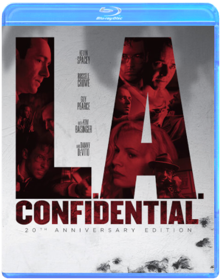 Curtis Hanson
Kevin Spacey, Russell Crowe, Kim Basinger. Three cops. A call girl...a mysterious millionaire. Set against the backdrop of the glitz, glamour, grit and noir of early '50s L.A., the plot coils through corruption, sex, lies and murder following an incident at a coffee shop. But that's just the beginning! Based on the crime fiction novel by James Ellroy. 2 Discs. 1997/color/138 min/R.
Lost Highway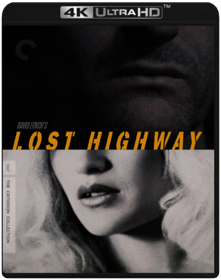 David Lynch
Germany released, Blu-Ray/Region A/B/C : it WILL NOT play on regular DVD player. You need Blu-Ray DVD player to view this Blu-Ray DVD: LANGUAGES: English ( Dolby Digital 5.1 ), English ( DTS-HD Master Audio ), German ( Dolby Digital 5.1 ), German ( DTS-HD Master Audio ), German ( Subtitles ), WIDESCREEN (2.35:1), SPECIAL FEATURES: Cast/Crew Interview(s), Interactive Menu, Making Of, Scene Access, Trailer(s), SYNOPSIS: Fred Madison, a saxophonist, is accused under mysterious circumstances of murdering his wife Renee. On death row, he inexplicably morphs into a young man named Pete Dayton, leading a completely different life. When Pete is released, his and Fred's paths begin to cross in a surreal, suspenseful web of intrigue, orchestrated by a shady gangster boss named Dick Laurent. ...Lost Highway (1997)
U Turn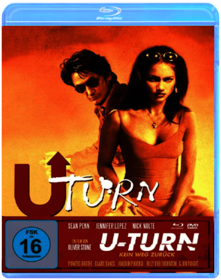 Oliver Stone
He's a small-time gambler with a backpack full of cash, an overdue debt in Vegas and a broken radiator hose. She's a hot-and-cold vixen caught in the grips of a twisted relationship with her powerfulhusband. Both of them just want to get out of town. And after you meet the citizens of Superior, Arizona, you'll understand why.
Following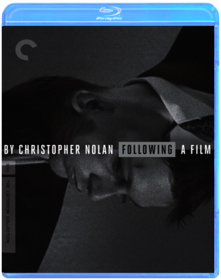 Christopher Nolan
Before he became a sensation with the twisty revenge story Memento, Christopher Nolan (The Dark Knight) fashioned this low-budget, black-and-white, 16 mm neonoir with comparable precision and cunning. Supplying irrefutable evidence of Nolan's directorial bravura, Following is the fragmented tale of an unemployed young writer who trails strangers through London, hoping that they will provide inspiration for his first novel. He gets more than he bargained for with one of his unwitting subjects, who leads him down a dark, criminal path. With gritty aesthetics and a made-on-the-fly vibe (many shots were simply stolen on the streets, unbeknownst to passersby), Following is a mind-bending psychological journey that shows the remarkable beginnings of one of today's most acclaimed filmmakers.
Pi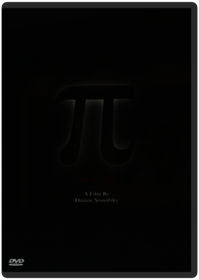 Darren Aronofsky
Sean Gulette, Ben Shenkman. A man searching for an all-important mathematical code is hounded by a Wall Street firm and a Hasidic group-all of whom think he is on to something. 1998/b&w/97 min/R/widescreen.
Fight Club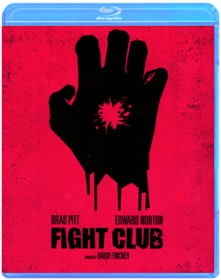 David Fincher
"'Fight Club' pulls you in, challenges your prejudices, rocks your world and leaves you laughing" (Rolling Stone). Brad Pitt ("12 Monkeys", "Seven"), Edward Norton ("Primal Fear," "American History X") and Helena Bonham Carter ("Mighty Aphrodite," "A Room With A View") turn in powerful "performances of which movie legends are made" (Chicago Tribune) in this action-packed hit.

A ticking-time-bomb insomniac (Norton) and a slippery soap salesman (Pitt) channel primal male aggression into a shocking new form of therapy. Their concept catches on, with underground "fight clubs" forming in every town, until a sensuous eccentric (Bonham Carter) gets in the way and ignites an out-of control spiral toward oblivion.
The Matrix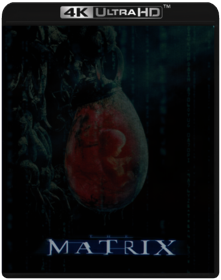 Andy Wachowski, Larry Wachowski
Ninth Gate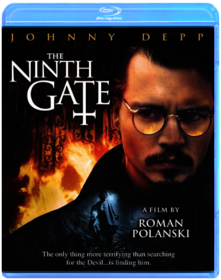 Roman Polanski
Release Date: 8/11/2009 - Format:Blu-ray- Rating: R - Running Time: 93 Minutes
American Psycho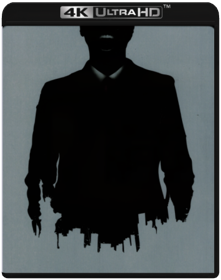 Mary Harron
Patrick Bateman (Christian Bale) is a Wall Street yuppie, obsessed with success, status and style, with a stunning fiancee (Reese Witherspoon). He is also a psychotic killer who rapes, murders and dismembers both strangers and acquaintances without provocation or purpose. Based on the controversial novel, the film offers a sharp satire to the dark side of yuppie culture in the '80s, while setting forth a vision that is both terrifying and chilling.
Memento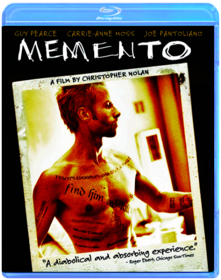 Christopher Nolan
A landmark film from acclaimed director Christopher Nolan (Inception, The Dark Knight, The Prestige, Batman Begins, Insomnia), Memento is a mind-bending thriller whose mesmerizing power grows with every viewing. Guy Pearce stars as Leonard, a man with a bizarre disorder: the inability to form new memories. Ever since that fateful night when his wife was murdered, anyone Leonard has met, or anything he has done, simply vanishes from his mind. Who are his friends? Who are his enemies? What is the truth? The answers change from second to second as Leonard seeks vengeance for his wife's murder…and sinks into an abyss of uncertainty and danger.
The Man Who Wasn't There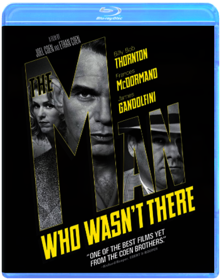 Joel Coen, Ethan Coen
2001 - The Man Who Wasn't There - DVD Video - Stars: Billy Bob Thornton, Frances McDormand, Michael Badalucco, Richard Jenkins, Scarlett Johansson, Jon Polito, Tony Shaloub, James Gandolfini - Director: Joel Coen - Written by Joel & Ethan Coen - A Coen Brothers Film - Special Features - Dolby Digital 5.1 - Rated R - Collectible
Mulholland Dr.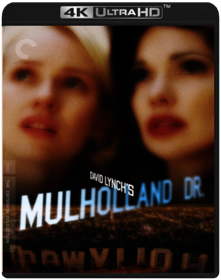 David Lynch
A love story in the city of dreams . . . Blonde Betty Elms (Naomi Watts) has only just arrived in Hollywood to become a movie star when she meets an enigmatic brunette with amnesia (Laura Harring). Meanwhile, as the two set off to solve the second woman's identity, filmmaker Adam Kesher (Justin Theroux) runs into ominous trouble while casting his latest project. David Lynch's seductive and scary vision of Los Angeles's dream factory is one of the true masterpieces of the new millennium, a tale of love, jealousy, and revenge like no other. BLU-RAY SPECIAL EDITION FEATURES • New, restored 4K digital transfer, supervised by director David Lynch and director of photography Peter Deming, with 5.1 surround DTS-HD Master Audio soundtrack • New interviews with Lynch, Deming, actors Naomi Watts and Laura Harring, composer Angelo Badalamenti, and casting director Johanna Ray • Interviews with Lynch and cast members, along with other footage from the film's set • Trailer • PLUS: A booklet featuring an interview with Lynch from filmmaker and writer Chris Rodley's 2005 edition of the book Lynch on Lynch • More!
Training Day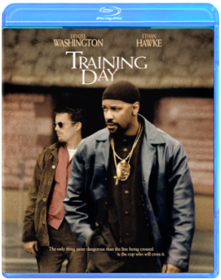 Antoine Fuqua
DVD Features:
Alternate endings
Audio Commentary
DVD ROM Features
Deleted Scenes
Documentary
Filmographies
Music Video
Theatrical Trailer
The Bourne Identity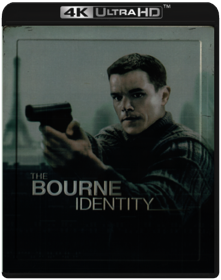 Doug Liman
Academy Award winner Matt Damon stars as Jason Bourne in The Bourne Identity, an explosive and action-packed hit filled with incredible fight sequences. Found with two bullets in his back, Bourne discovers he has the skills of a very dangerous man with no memory of his violent past. Racing to unlock the secret of his own identity, he discovers the deadly truth: he's an elite government agent; a 30 million dollar weapon that the government no longer trusts. Lethally trained and built to disappear, Bourne is the government's top operative who has become its number one target in this super-charged, thrill-a-minute spectacular loaded with "non-stop action!" (Bill Zwecker, FOX-TV)
Femme Fatale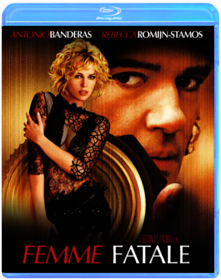 Brian De Palma
Femme Fatale is a contemporary film noir about an alluring seductress (Rebecca Romijn-Stamos) suddenly exposed to the world — and her enemies — by a voyeuristic photographer (Antonio Banderas) who becomes ensnared in her surreal quest for revenge.
Insomnia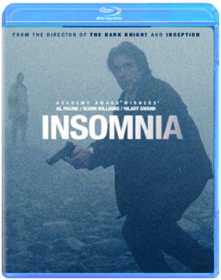 Christopher Nolan
A thriller to keep you wide awake in mesmerizing hi-def from the director of The Dark Knight and Inception. Invited to Nightmute, Alaska, to head a murder case, a veteran LAPD detective finds his investigation disrupted by an ever-shining midnight sun that wreaks sleep-depriving havoc on him – and by personal guilt over a second crime that may be real...or a figment of his increasingly unstable consciousness. Director Christopher Nolan (whose other credits include Memento and Batman Begins) crafts another jolting psychological thriller to remember, guiding Academy Award winners* Al Pacino, Robin Williams and Hilary Swank in Insomnia. In the season of the midnight sun, no one – and no secret – can forever hide.
Minority Report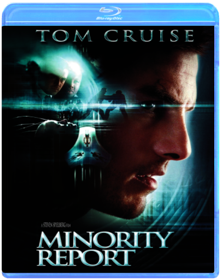 Steven Spielberg
Based on a Philip K. Dick short-story about a time in the future when criminals are arrested before they commit the crime. A future-viewing piece of technology gives police officers this privilege. One cop (Cruise) is caught commiting a crime and now must find out why and how he broke the law in order to change time.
Oldboy
Park Chan-wook
After a drunken night on the town, Oh Dae-su wakes up in the morning to discover he has been locked up, without explanation, in a mysterious prison - his home for the next 15 years. Suddenly, Dae-su finds himself freed, a voice on a cell phone taunts him into discovering who kept him imprisoned. Dae-su plunges into a world of competing vengeance, his own drive for revenge matched by the equally implacable and considerably more Byzantine scheming of his mysterious nemesis.
The Machinist
Brad Anderson
Genre: Drama
Rating: R
Release Date: 19-MAY-2009
Media Type: Blu-Ray
Brick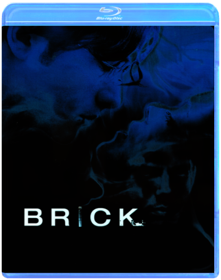 Rian Johnson
Brendan Frye is a loner, someone who knows all the angles but has chosen to stay on the outside. When the girl he loves turns up dead, he is determined to find the "who" and "why" and plunges into the dark and dangerous social strata of rich girl Laura, intimidating Tug, drug-addled Dode, seductive Kara, and the ominous Pin. But who can he really trust? These are the ingredients of Brick, a gritty and provocative thriller that critics describe as "a clever, twist-filled whodunit!" (Claudia Puig, USA Today)
A History of Violence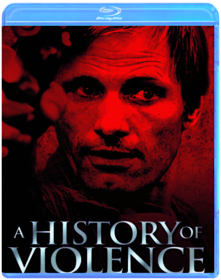 David Cronenberg
History of Violence, A (BD)
Sin City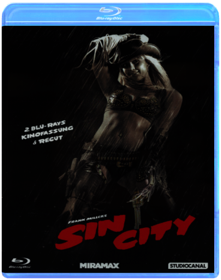 Frank Miller, Robert Rodriguez, Quentin Tarantino
If ever a movie was meant to be experienced in high definition, Frank Miller's Sin City is guilty on all counts! A groundbreaking masterpiece of mayhem, Sin City roars to life with both barrels blazing in this Blu-ray disc set that includes the restored theatrical feature and the unrated, recut extended release. Plus, get in on the action with explosive new bonus feature: "Kill 'em Good Interactive Comic Book" and "Cine-Explore." Robert Rodriguez (Desperado, From Dusk Till Dawn), Frank Miller (The Spirit) and Quentin Tarantino (Kill Bill 1 and Kill Bill 2, Pulp Fiction) direct an amazing cast of big-screen favorites (Bruce Willis, Jessica Alba, Mickey Rourke, Clive Owen, Brittany Murphy, Benicio Del Toro, Rosario Dawson and more!) in this acclaimed and visually stunning hit that's straight from the pages of Miller's hip series of Sin City graphic novels. Strap yourself in as a staggering sensory onslaught hits you right where you live. From the stylized, razor-sharp clarity of the unique, high definition visuals to the throbbing, phenomenally intense sounds of bullets spraying and bones crunching, this awesome, mind-bending excursion into a sexy, twisted funhouse of cops, killers, hookers and hit men will tease, tantalize and thrill you as never before in Blu-ray disc high definition. Starring: Bruce Willis, Jessica Alba, Clive Owen, Brittany Murphy, Josh Hartnett, Mickey Rourke, Rutger Hauer, Elijiah Wood
The Black Dahlia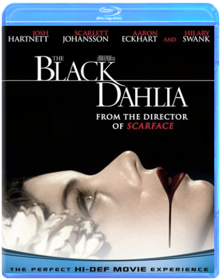 Brian De Palma
From the acclaimed director of Scarface and the author of L.A. Confidential comes the spellbinding thriller The Black Dahlia. Two ambitious cops, Lee Blanchard (Aaron Eckhart) and Bucky Bleichert (Josh Hartnett), investigate the shocking murder of an aspiring young starlet. With a corpse so mutilated that photos are kept from the public, the case becomes an obsession for the men, and their lives begin to unravel. Blanchard's relationship with his girlfriend, Kay (Scarlett Johansson), deteriorates, while Bleichert finds himself drawn to the enigmatic Madeleine (Hilary Swank), a wealthy woman with a dark and twisted connection to the victim.
The Departed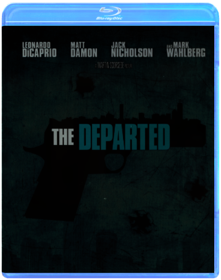 Martin Scorsese
Departed, The (BD)
Before the Devil Knows You're Dead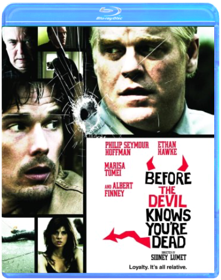 Sidney Lumet
Master filmmaker Sidney Lumet directs this absorbing suspense thriller about a family facing the worst enemy of all itself. Oscar®-winner Philip Seymour Hoffman plays Andy, an overextended broker who lures his younger brother, Hank (Ethan Hawke) into a larcenous scheme: the pair will rob a suburban mom-and-pop jewelry store that appears to be the quintessential easy target. The problem is, the store owners are Andy and Hank s actual mom and pop and, when the seemingly perfect crime goes awry, the damage lands right at their doorstep. Oscar-winner Marisa Tomei plays Andy s trophy wife, who is having a clandestine affair with Hank. The stellar cast also includes Albert Finney as the family patriarch who pursues justice at all costs, completely unaware that the culprits he is hunting are his own sons. A classy, classic heist-gone-wrong drama in the tradition of The Killing and Lumet s own The Anderson Tapes, BEFORE THE DEVIL KNOW YOU RE DEAD is smart enough to know that we often have the most to fear from those who are near and dear.
No Country for Old Men
Joel Coen, Ethan Coen
UPC:786936750034
DESCRIPTION: Violence and mayhem erupt after a man stumbles upon a bloody crime scene, a stash of heroine and $2 million in cash in Miramax Films No Country For Old Men. Acclaimed filmmakers The Coen Brothers deliver their most viscerally compelling and ambitious film yet in this gripping crime saga in which money is as irresistible as bad choices are inevitable, and where every decision has potentially catastrophic consequences. Adapted from the novel by Pulitzer prize-winning author, Cormac McCarthy and starring an acclaimed cast led by Academy Award® winner Tommy Lee Jones, this mesmerizing game of cat and mouse will have you on the edge of your seat until the nail biting end.
Zodiac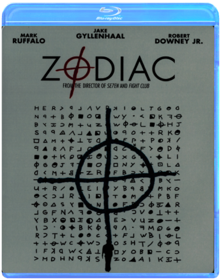 David Fincher
Based on the true story of the notorious serial killer and the intense manhunt he inspired, Zodiac is a superbly crafted thriller form the director of Se7en and Panic Room. Featuring an outstanding ensemble cast led by Jake Gyllenhaal, Robert Downey Jr., Mark Ruffalo and Chloë Sevigny, Zodiac is a searing and singularly haunting examination of twin obsessions: one man's desire to kill and another's quest for the truth.
In Bruges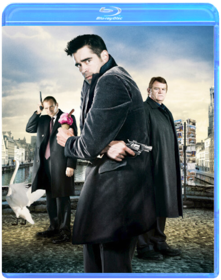 Martin McDonagh
Colin Farrell and Academy Award® nominee Ralph Fiennes star in this edgy, action-packed comedy filled with thrilling chases, spectacular shoot-outs and an explosive ending you won't want to miss! Hit men Ray (Farrell) and Ken (Brendan Gleeson, Harry Potter) have been ordered to cool their heels in the storybook city of Bruges (it's in Belgium) after finishing a big job. But since hit men make the worst tourists, they soon find themselves in a life-and-death struggle of comic proportions against one very angry crime boss (Fiennes)! Get ready for the outrageous and unpredictable fun you will have In Bruges, the movie critics are calling "wildly entertaining" (Stephen Rebello, Playboy).
The Girl with the Dragon Tattoo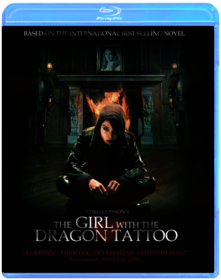 Niels Arden Oplev
The Girl with the Dragon Tattoo, The Girl Who Played with Fire & The Girl Who Kicked the Hornets Nest.
Shutter Island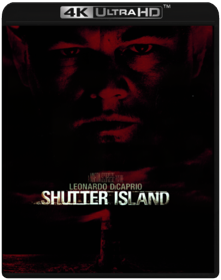 Martin Scorsese
Academy Award® winning director Martin Scorsese once again teams up with Leonardo DiCaprio in this spine-chilling thriller that critics say "sizzles with so much suspense that it's hot to the touch."** When U.S. Marshal Teddy Daniels (DiCaprio) arrives at the asylum for the criminally insane on Shutter Island, what starts as a routine investigation quickly takes a sinister turn. As the investigation unfolds and Teddy uncovers more shocking and terrifying truths about the island, he learns there are some places that never let you go. **Peter Travers, Rolling Stone.
Drive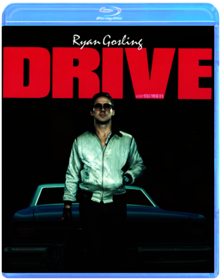 Nicolas Winding Refn
Ryan Gosling stars as a Hollywood stunt driver for movies by day and moonlights as a wheelman for criminals by night. Though a loner by nature, "Driver" can't help falling in love with his beautiful neighbor Irene (Carey Mulligan), a young mother dragged into a dangerous underworld by the return of her ex-convict husband. After a heist goes wrong, Driver finds himself driving defense for the girl he loves, tailgated by a syndicate of deadly serious criminals (Albert Brooks and Ron Perlman). Soon he realizes the gangsters are after more than the bag of cash and is forced to shift gears and go on the offense.
The Girl with the Dragon Tattoo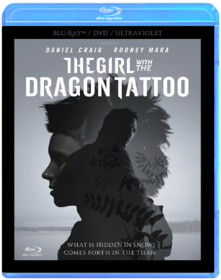 David Fincher
Disgraced journalist Mikael Blomkvist (Daniel Craig) accepts an invitation to surreptitiously investigate a forty year old unsolved murder on behalf of the victim's uncle, Swedish industrialist Henrik Vanger (Christopher Plummer). Meanwhile, tattooed hacker Lisbeth Salander (Rooney Mara), hired to investigate Blomkvist, discovers the truth behind the conspiracy that led to his fall from grace. Thrown together by fate, the unlikely duo uncovers a secret history of murder and sexual abuse festering beneath the veneer of Sweden's industrial past, all the while drawing closer to a quiet evil waiting to engulf them both.
Looper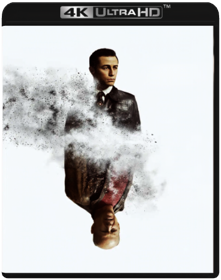 Rian Johnson
In the futuristic action thriller Looper, time travel will be invented – but it will be illegal and only available on the black market. When the mob wants to get rid of someone, they will send their target 30 years into the past where a "looper" – a hired gun, like Joe (Joseph Gordon-Levitt) – is waiting to mop up. Joe is getting rich and life is good…until the day the mob decides to "close the loop," sending back Joe's future self (Bruce Willis) for assassination. The film is written and directed by Rian Johnson and also stars Emily Blunt, Paul Dano, and Jeff Daniels.
Spring Breakers
Harmony Korine
Four frustrated college girlfriends (Selena Gomez, Vanessa Hudgens, Ashley Benson and Rachel Korine) plot to fund their best spring break ever by burglarizing a fast-food shack. But that's only the beginning... during a night of partying, the girls get arrested. Hungover a nd clad only in bikinis, the girls appear before a judge and get bailed out unexpectedly by Alien (James Franco), an infamous local dealer who takes them on the wildest spring-break trip in history.
Only God Forgives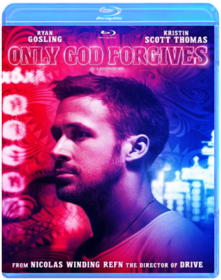 Nicolas Winding Refn
Julian (Ryan Gosling), an American fugitive from justice, runs a boxing club in Bangkok as a front for his drug business. His mother (Kristin Scott Thomas), the head of a vast criminal organization, arrives from the US to collect the body of her favorite son, Billy. Julian's brother has just been killed after having savagely murdered a young prostitute. Crazy with rage and thirsty for vengeance she demands the heads of the murderers from Julian. But first, Julian must confront Chang (Vithaya Pansringarm), a mysterious retired policeman - and figurehead of a divine justice - who has resolved to scourge the corrupt underworld of brothels and fight clubs.
Inherent Vice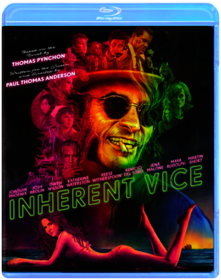 Paul Thomas Anderson
Nightcrawler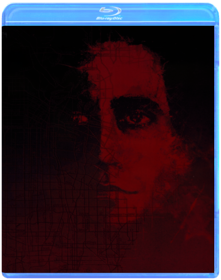 Dan Gilroy
Nightcrawler is a thriller set in the nocturnal underbelly of contemporary Los Angeles. Jake Gyllenhaal stars as Lou Bloom, a driven young man desperate for work who discovers the high-speed world of L.A. crime journalism. Finding a group of freelance camera crews who film crashes, fires, murder and other mayhem, Lou muscles into the cut-throat, dangerous realm of nightcrawling - where each police siren wail equals a possible windfall and victims are converted into dollars and cents. Aided by Rene Russo as Nina, a veteran of the blood-sport that is local TV news, Lou blurs the line between observer and participant to become the star of his own story.
Blade Runner 2049
Denis Villeneuve