The 400 Blows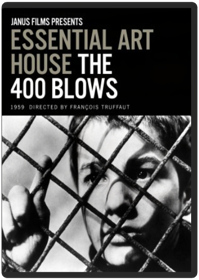 François Truffaut
In 1959, François Truffaut burst upon the scene, heralding the French New Wave with his emotional, autobiographical tale of a boy named Antoine Doinel, neglected by family and school, who must ultimately fend for himself on the streets of Paris. A showcase for the talents of not only Truffaut but also the young Jean-Pierre Léaud (who would become an emblem of the coming decade of daring French cinema), The 400 Blows remains a stunner, from first frame to unforgettable last.
Black Orpheus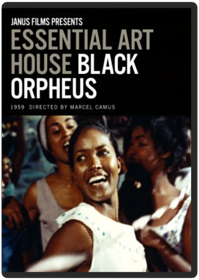 Marcel Camus
Brief Encounter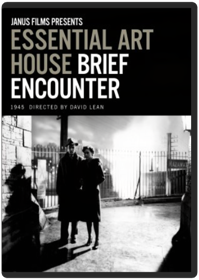 David Lean
An Italian-born housewife and a married stranger meet in a British train station and briefly fall in love.
Häxan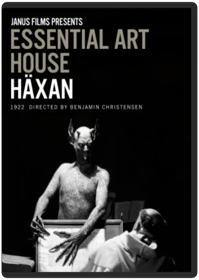 Benjamin Christensen
Grave robbing, torture, possessed nuns, and a satanic Sabbath: Benjamin Christensen's legendary film uses a series of dramatic vignettes to explore the scientific hypothesis that the witches of the middle ages suffered the same hysteria as turn-of-the-century psychiatric patients. But the film itself is far from serious-instead it's a witches' brew of the scary, gross, and darkly humorous. The Criterion Collection is proud to present two versions of this genre-defying "documentary," for the first time ever on DVD.
Jules and Jim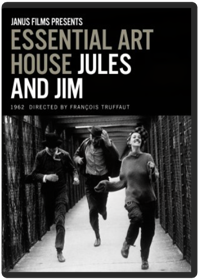 François Truffaut
Brand Name: CRITERION COLLECTION INC Mfg#: 715515056717, Shipping Weight: 1.00 lbs, Manufacturer: CRITERION, Genre: Drama, All music products are properly licensed and guaranteed authentic.
L'avventura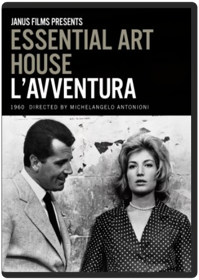 Michelangelo Antonioni
Anna's best friend and lover become lovers after Anna disappears. Directed by Michelangelo Antonioni.
Match Point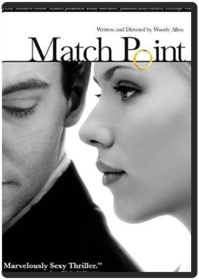 Woody Allen
Match Point is "a winning combination of sex, mystery, brilliant writing and first-rate acting that all adds up to one of the most erotic and exhilarating movies in years." (Maxim). Chris (Jonathan Rhys Meyers) is being torn apart by his desire for two very different women. Marrying Chloe (Emily Mortimer) will bring him a life of wealth and success, but his true passion lies with his brother-in-law's fiancee, the stunningly sensuous but unpredictable Nola (Scarlett Johansson). Pulsing with tension, Match Point rides the dangerous line between ambition and obsession to an ending as surprising as it is chilling.
Monsieur Hulot's Holiday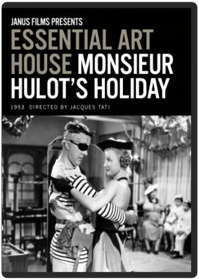 Jacques Tati
Pipe-smoking Monsieur Hulot, Jacques Tati's endearing clown, takes a holiday at a seaside resort where his presence provokes one catastrophe after another. Tati's wildly funny satire of vacationers determined to enjoy themselves includes a series of precisely choreographed sight gags involving dogs, boats and firecrackers. The first entry in the Hulot series is a masterpiece of gentle slapstick.
Ugetsu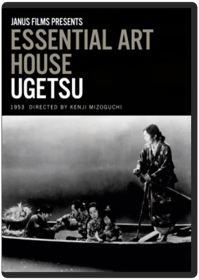 Kenji Mizoguchi
Having refined his craft in the silent era, Kenji Mizoguchi was an elder statesman of Japanese cinema fiercely revered by Akira Kurosawa and other younger directors by the time he made Ugetsu. And with this exquisite ghost story, a fatalistic wartime tragedy derived from stories by Akinari Ueda and Guy de Maupassant, he created a touchstone of his art, his long takes and sweeping camera guiding the viewer through a delirious narrative about two villagers whose pursuit of fame and fortune leads them far astray from their loyal wives. Moving between the terrestrial and the otherworldly, Ugetsu reveals essential truths about the ravages of war, the plight of women, and the pride of men.

TWO-DVD SPECIAL EDITION FEATURES
-New 4K digital restoration undertaken by The Film Foundation
-Audio commentary by filmmaker, critic, and festival programmer Tony Rayns
-Kenji Mizoguchi: The Life of a Film Director (1975), a 150-minute documentary by Kaneto Shindo
-Two Worlds Intertwined, a 2005 appreciation of Ugetsu by filmmaker Masahiro Shinoda
-Process and Production, a 2005 interview with Tokuzo Tanaka, first assistant director on Ugetsu
-Interview from 1992 with cinematographer Kazuo Miyagawa
-Trailers
-An essay by film critic Phillip Lopate
Umberto D.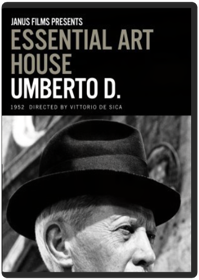 Vittorio De Sica
Shot on location with a cast of nonprofessional actors, Vittorio De Sica's neorealist masterpiece follows Umberto D., an elderly pensioner, as he struggles to make ends meet during Italy's postwar economic boom. Alone except for his dog, Flike, Umberto strives to maintain his dignity while trying to survive in a city where traditional human kindness seems to have lost out to the forces of modernization. Umberto's simple quest to fulfill the most fundamental human needs—food, shelter, companionship—is one of the most heartbreaking stories ever filmed and an essential classic of world cinema.