Attraction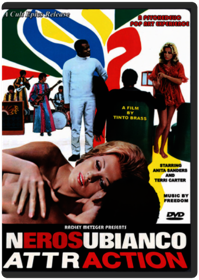 Tinto Brass
Camille 2000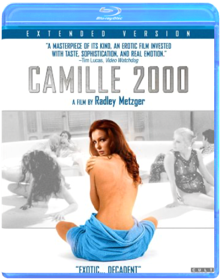 Radley Metzger
A child of the sixties sexual revolution, beautiful, sensuous Marguerite (Daniel Gaubert) is addicted to sex and money. She is kept by a wealthy man, has a string of young lovers and hosts wild orgies in her luxurious villa. When she falls in love with the handsome bachelor Armand (Nino Castelnuova), he insists on absolute fidelity. Known by her reputation, Armand's controlling father soon intervenes, triggering a tragic turn of events. From Radley Metzger, the essential director of elegant erotic arthouse, comes the dazzling new 2000 version of Alexandre Dumas "The Lady of the Camellias."
Goto Isle of Love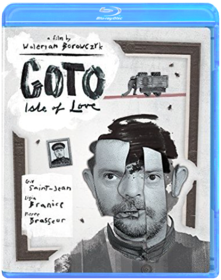 Walerian Borowczyk
A simpleton thief on Goto, an isolated island ruled by a barbaric dictator, climbs ranks from criminal to fly-catcher, dog-keeper and boot polisher, while himself and other islanders get caught up in throes of temptation, which threatens to change the fate of the island forever.

Love Camp 7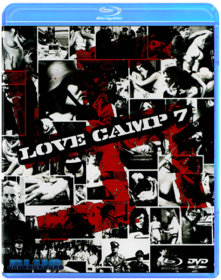 Lee Frost
The story of LOVE CAMP 7 is based on fact! During the darkest days of World War II, two young American WAC officers volunteer to infiltrate a Nazi Love Camp on a desperate rescue mission. Once inside, they are subjected to horrid humiliations at the hands of their captors. Can they survive long enough to complete their objective and escape with their lives intact?

Launching the Nazisploitation craze of the 1970s, LOVE CAMP 7 was the dream child of Writer/Producer/Star Bob Cresse (THE SCAVENGERS), Producer Dave Friedman (BLOOD FEAST), and Director/Cinematographer Lee Frost (THE BLACK GESTAPO). Blue Underground presents the original version of LOVE CAMP 7 in a brand-new 4K restoration from its recently discovered camera negative!

Special Features:NAZITHON: DECADENCE AND DESTRUCTIONTheatrical TrailerPoster & Still GalleryBONUS Collectable Booklet featuring The History of Nazi-Exploitation by Paolo Zelati
Obsessions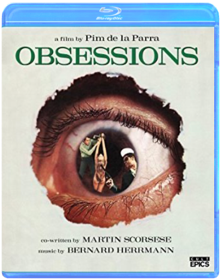 Pim de la Parra
The obscure film OBSESSIONS (aka A HOLE IN THE WALL) was directed by Dutch artsploitation auteur Pim de la Parra and co-produced by longtime collaborator Wim Verstappen (BLUE MOVIE). This gritty, psychedelic Hitchcockian mystery, which is notable for being the first Dutch film shot in English-language, starts in a savagely brutal fashion. When a bloody painting of Vincent van Gogh falls from a wall and exposes a makeshift peephole, student protagonist Nils Janssen (played by the film's German co-producer Dieter Geissler) becomes an unwitting witness to a gruesome sex crime next door. When his young fiancée Marina (Alexandra Stewart of Truffaut's DAY FOR NIGHT), an enterprising journalist, tells him about a report of a murder that she is writing, he naturally wonders if it's the very same killing.

This classic exploitation film was the birth of auteur cinema in Holland, and inspired legendary filmmakers such as Paul Verhoeven to make their start in the industry. Originally distributed in over 100 countries, the film remained unreleased in the U. S. (and France) until now. Perhaps most notably, the film was co-written by a young Martin Scorsese, who shot the legendary erotic dream sequence for his first feature WHO'S THAT KNOCKING AT MY DOOR (1968) in Amsterdam, that same year. Additionally, the film also stars legendary Dutch filmmaker Fons Rademakers (MIRA, THE ASSAULT), is edited by Henry Rust (CHILDREN OF PARADISE) and scored by Hitchcock composer Bernard Herrmann (TAXI DRIVER, SISTERS). OBSESSIONS is a curious cultural hybrid where late-1960s Dutch exploitation and classic Hollywood Hitchcock collide in a provocative and revolutionary fashion. Hitchcock, Scorsese & Sex. Made in Holland.

Special Features:New HD Transfer (from original 35mm film)Introduction by director Pim de La Parra (HD, 2017)Introduction by actor/producer Dieter Geissler (HD, 2016)Interview with Pim de La Parra (HD, 2017)Interview with Dieter Geissler (HD, 2016)Interview with Martin Scorsese (Volkskrant, 2017)Scorpio Films (Excerpt from Parradox documentary, HD 2010)Original Dutch Theatrical Trailer (HD)Script notes by Martin ScorseseObsessions photo video gallery
Two Undercover Angels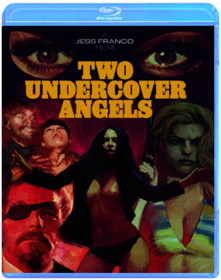 Jesús Franco
The Howl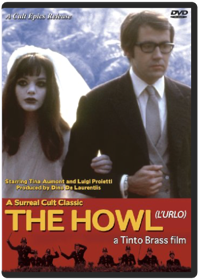 Tinto Brass
The Howl is a true surrealist cult classic, filled with eye-shattering imagery, visual jokes, impossible characters, riotous comedy, and punk rock music well before its time. A young bride escapes her wedding ceremony with a stranger and together they set off on an epic journey though increasingly bizarre lands. They encounter talking animals and mournful exhibitionists, converse with a discoursing rock, journey through a surrealist's psychedelic hotel, instigate a prison riot, escape from naked cannibals living in a tree and battle a wind-up midget dictator! Featuring the legendary Tina Aumont (Casanova) as the bride and Italy's great clown Luigi Proietti as her make-shift partner, The Howl challenges authority and convention in the true anarchist spirit of the 1960s.

Famous for his later erotica, Tinto Brass presents here one of the greatest works of the era - along with A Clock Work Orange, a film he was asked to direct, but instead made The Howl; one of the strangest films ever! Cult Epics presents the rare, original version of The Howl, taken directly from Tinto Brass' personal print.

Italian language with optional English subtitles.

Special Features:

Widescreen Version (16X9 Enhanced)Newly Restored, Uncensored Director's CutExclusive English Audio Commentary By Tinto BrassLobby Card GalleryTrailer
The Lickerish Quartet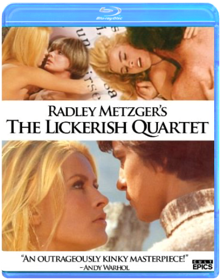 Radley Metzger
An aristocratic family become obsessed with a striking young blonde actress while watching a stag film. After a visit at a carnival they meet her in person and invite her back to their seaside mansion (the Castle of Balsorano in Italy's Abruzzi Mountains). The blonde takes turns seducing the family members, where she unlocks each of their fantasies, family secrets and hidden desires. THE LICKERISH QUARTET is Radley Metzger's magnum opus, a delirious surreal erotic fantasy, stylish and elegant.
Blanche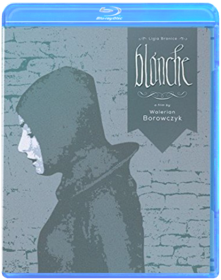 Walerian Borowczyk
Blanche is the young, pure, beautiful wife of the Master of the castle, in a secluded land. Every man is in love with her, including the King and his servant Bartolomeo, visiting the Master.

Blue Movie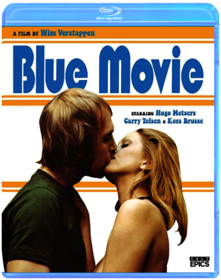 Wim Verstappen
The Telephone Book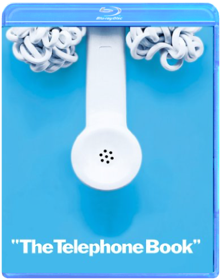 Nelson Lyon
A major, though forgotten, work from New York's underground film scene of the late 60s and early 70s, Nelson Lyon's The Telephone Book tells the story of Alice, a sex-obsessed hippie who falls in love with the world's greatest obscene phone caller and embarks on a quest to find him. Her journey introduces her to an avant-garde stag filmmaker, a manipulative psychiatrist, a lesbian housewife, and more. Photographed in high-contrast black-and-white, and punctuated with a remarkable, surreal color animated sequence, The Telephone Book is one of the greatest cult films you've probably never heard of.

Bonus Features:
1. Restored in 2K from a 35mm archival print
2. Commentary track by Producer Merv Bloch
3. Two theatrical trailers
4. Radio spots
4. Still gallery
Sex in the Comics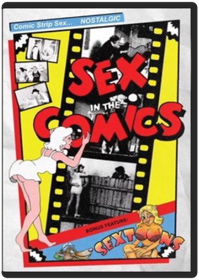 Anthony Spinelli
What?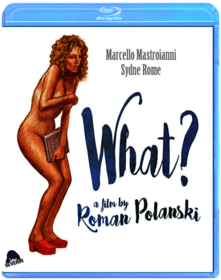 Roman Polanski
Roman Polanski described it as the ribald adventures of an innocent girl. More than four decades after its controversial release, it remains the most butchered, debated and least-seen film of the Oscar-winning director's entire career. The succulent Sydne Rome stars as an oft-naked American girl lost inside a Mediterranean villa inhabited by priests, pianists, perverts and a pimp (a deliciously bizarre performance by Marcello Mastroianni) while indulging in madcap acts that even include ping-pong. Hugh Griffith (Tom Jones), Romolo Valli (Boccaccio 70) and Polanski himself co-star in this surreal and sexy comedy, now finally restored to its original running time from a vault print reportedly stolen from the wine cellar of producer Carlo Ponti!

Special Features:Featurette: Sydne In Wonderland - Interview With Star Sydne RomeFeaturette: Memories Of A Young Pianist - Interview With Composer Claudio GizziFeaturette: A Surreal Pop Movie - Interview With Cinematographer Marcello GattiTheatrical Trailer
The Demons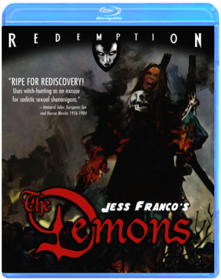 Jesús Franco
As the scarlet flames lick her pale and desperate face while the feeble body is eager to succumb, a vindictive unrepentant witch doomed by the Grand Inquisitor Jeffries and Lady de Winter to die at the stake vomits her last malignant and sulphurous curse to all those guilty of her ordeal. As a result, petrified and with the curse of demise upon the accusers' heads, Lord and Lady de Winter set out to trace the witch's dark bloodline, and in particular, her daughters Kathleen and Margaret who have been raised as Sisters in the Blackmoor convent since childhood. But within the nunnery's thick stone walls, rabid desire and evil possession govern, furthermore, only one daughter is the curse's true heir. Which one is granted the power of retribution?

The Devil in Miss Jones
Gerard Damiano
Sexually frustrated, disillusioned and in her mid-30s, Justine Jones (the incomparable Georgina Spelvin) decides suicide is her only escape. Too sinful for Heaven and too chaste for Hell, she's returned to earth where she must rethink her existence. Given a second chance at life, she chooses Hell as her ultimate destination and opts for a life of unbridled lust and sexual depravity!
Female Vampire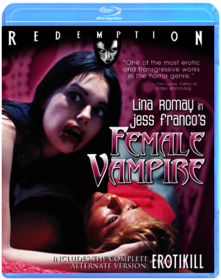 Jesús Franco
In the Madeira Island, the mute Countess Irina Karlstein is the last descendant of the evil Karlstein vampire family. She lives with her also mute servant and seems to be nymphomaniac, seeking for sex most of the time without satisfaction. Irina likes oral sex with men and women to suck off not only semen, but apparently also blood, killing her male and female lovers.

Frank & Eva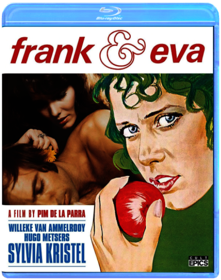 Pim de la Parra
FRANK & EVA: Living Apart Together

Frank (BLUE MOVIE's Hugo Metsers) and Eva (THE LIFT's Willeke van Ammelrooy) cannot live with or without each other. In the liberal 1970s, Frank sleeps with every woman he can get. Eva, meanwhile, is looking for more security and wants to start a family. Frank's behavior frustrates her so much that she starts an affair with their mutual friend. This social drama offers a view on relationships not much different than today. For Sylvia Kristel (her debut prior to EMMANUELLE), a special role was written after she said to Pim de la Parra, "Why won't you discover me? I'm the best."

Frank & Eva is the second artsploitation film by director Pim de la Parra, after he produced BLUE MOVIE with his partner Wim Verstappen. Cult Epics presents its worldwide premiere on Blu-ray and DVD, in High-definition with extensive bonus features.

SPECIAL FEATURES:

New High-definition transfer.
Audio Commentary by Pim de la Parra (2018).
Up Front & Naked: Sex in Dutch films (2017) featurette with Willeke van Ammelrooy a.o.
Frank & Eva Poster & Photo Gallery.
Sylvia Kristel Film Poster Gallery.
Original Theatrical Trailers.
Immoral Tales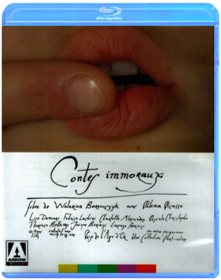 Walerian Borowczyk
Four erotic tales from in various historical eras. The first, 'The Tide', is set in the present day, and concerns a student and his young female cousin stranded on the beach by the tide, secluded from prying eyes. 'Therese Philosophe' is set in the nineteenth century, and concerns a girl being locked in her bedroom, where she contemplates the erotic potential of the objects contained within it. 'Erzsebet Bathory' is a portrait of the sixteenth-century countess who allegedly bathed in the blood of virgins, while 'Lucrezia Borgia' concerns an incestuous fifteenth-century orgy involving Lucrezia, her brother, and her father the Pope.

She Devils of the SS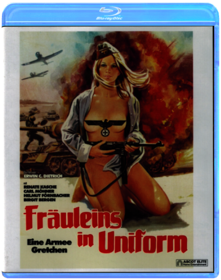 Erwin C. Dietrich
Sugar Cookies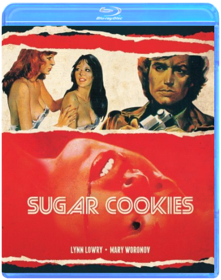 Theodore Gershuny
Lynn Lowry (Shivers, The Crazies, Score) and Mary Woronov (Death Race 2000, Eating Raoul) star in one of the most unique psychological thrillers of the 70s, Theodore Gershuny's SUGAR COOKIES.

After the mysterious death of erotic film actress Alta (Lynn Lowry) while in the company of sleazy sex-film producer Max (George Shannon), her manipulative agent Camilla (Mary Woronov) begins searching for a 'perfect replacement.' After discovering a young, aspiring actress, Julie (also Lynn Lowry), Camilla and Max slowly groom her into a mirror image of Alta, but as Julie begins to become more aware of the sinister motives of her new caretakers, she also starts fearing for her own life.

Written and produced by Lloyd Kaufman (The Toxic Avenger), SUGAR COOKIES is a blisteringly erotic Hitchcockian thriller from New York's outrageous underground film scene. Featuring Andy Warhol regular Ondine and Monique van Vooren (Flesh for Frankenstein), as well as an early appearance from sexploitation superstar Jennifer Welles, Vinegar Syndrome is proud to present this forgotten gem of early 70's exploitation cinema newly restored in 4K from its original camera negative and on blu-ray for the very first time.

Director: Theodore Gershuny
91 minutes / 1971 / Color / 1.85:1

Bonus Features:
1. New 4K Restoration from the 35mm Camera Negative
2. New video interview with Writer & Producer, Lloyd Kaufman
3. New video interview with Star Lynn Lowry
4. Interview with Star Mary Woronov
5. Original Theatrical Trailers
Emmanuelle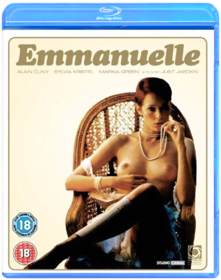 Just Jaeckin
Import Blu-Ray/Region A + B pressing.

Please note while the feature film is viewable on all Blu-Ray players the special features are in Standard Definition/PAL format and will not be viewable on US BR players.

Gallic director Just Jaeckin's classic erotic film Emmanuelle (1974). Sylvia Kristel became an international star as a result of this French screen adaptation of Emmanuelle Argan's controversial book about the initiation of a diplomat's young wife into the world of sensuality. As the pretty wife of a French ambassador in Bangkok, Emmanuelle discovers a burning sexual passion she has previously repressed. Under the tutelage of the wise old Mario, and with her husband's complicity, Emmanuelle discovers the joys of eroticism and lets herself slide into pleasure. Amongst the supplemental features on the disc are the terrific documentaries An Erotic Success and An Interview With Emmanuelle.
Flesh Gordon
Michael Benveniste, Howard Ziehm
Jason Williams, Suzanne Fields. Flesh Gordon, Dale Ardor and scientist Flexi Jerkoff travel to the planet Porno to save the Earth from Emperor Wang in this sexy spoof. Complete, uncut version restored from the original master. 1975/color/90 min/unrated/widescreen.
How to Seduce a Virgin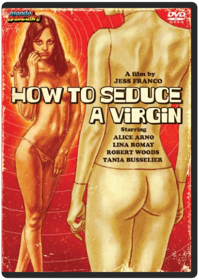 Jesús Franco
The beautiful Countess Martine de Bressac is released from the expensive asylum where she was incarcerated after castrating her former lover. She returns to her luxurious villa on the coast and goes at once down into her private underground dungeon. It's here that she indulges herself in the perverse sexual practices that give her life meaning, surrounded by the bizarre human statues of her previous victims. Her husband, Charles, feeds his wife's sick fantasies, aware that she is his meal ticket to a life of luxury. He announces that he has a new game for her - they will befriend and seduce the young and virginal daughter of a rich neighbor. But things do not go exactly as planned… Games of decadence and debauchery lead to mayhem and murder. From cult director Jess Franco. His most outrageous film. First ever US release.

Bonus Features:
Brand new transfer from film negativeInterview with writer Alain PetitIntroduction by critic Stephen ThrowerNewly created optional subtitlesExtensive production notesMondo Macabro previews
Lorna the Exorcist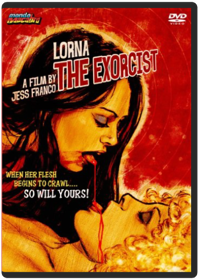 Jesús Franco
Patrick, a rich businessman, celebrates his daughter Linda's 18th birthday by taking her and his wife to a famous casino resort in the south of France, where, 20 years earlier, he had won the money that enabled him to start his business and begin his rise to the top. At the casino he meets the beautiful and mysterious Lorna, whom he first encountered that night 20 years ago. She reminds him that he made a promise to her back then. She is the power behind his success and now she has returned to claim her reward - his daughter, Linda. A masterpiece of transgressive horror from Jess Franco.
Score
Radley Metzger
Having explored heterosexual obsessions in the critically acclaimed "Camille 2000" and "The Lickerish Quartet", erotic cult director Radley Metzger goes all the way in "SCORE," a tale of a happily married swinging couple (Claire Wilbur and Gerald Grant),
Anyone But My Husband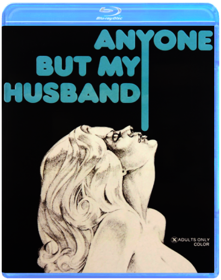 Roberta Findlay
The Beast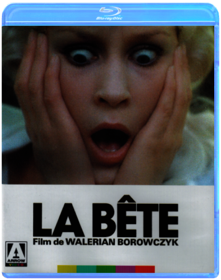 Walerian Borowczyk
THE BEAST

Once upon a time in the 18th century a beast lived in the woods of an aristocratic estate. And this beast, possessed of a giant phallus and an insatiable lust, set upon the beautiful young lady of the house. Two centuries later, the tale of the beast would return in the dreams of an American heiress contracted to carry the male descendant of the same crumbling aristocratic family and their secret.
But Who Raped Linda?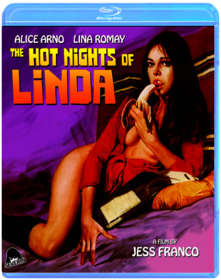 Jesús Franco
A young woman is hired to care for an elderly man who lives on an island off the Greek coast. When she arrives there the man warns her that his daughters are evil and dangerous. The woman discovers that one of the daughters is a crazed nymphomaniac who pursues, and seduces, everyone in the house, including her crippled sister.
Downtown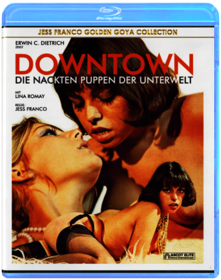 Jesús Franco
Germany released, Blu-Ray/Region A/B/C : it WILL NOT play on regular DVD player. You need Blu-Ray DVD player to view this Blu-Ray DVD: LANGUAGES: German ( Dolby Digital 5.1 ), German ( DTS-HD Master Audio ), English ( Subtitles ), WIDESCREEN (1.78:1), SPECIAL FEATURES: Interactive Menu, Photo Gallery, Scene Access, Trailer(s), Uncut, SYNOPSIS: A private eye who's over his head in debt takes on a job snapping photos of his client's rich husband in bed with another woman. But when the husband winds up with three bullet holes that seem to have come from the private eye's own gun, he's got to prove he's not the murderer meanwhile getting tangled deeper in a web of deceit, lies, and steamy night club dancers! ...Downtown (1975) ( Downtown - Die nackten Puppen der Unterwelt ) ( Down town )
Exorcism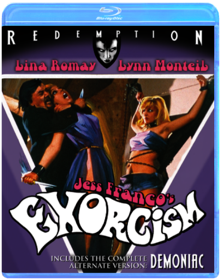 Jesús Franco
A former Catholic priest, who was tossed from the priesthood for his way-too-liberal beliefs, now writes S&M articles for a French magazine. Having been a witness to Black Masses complete with phony sacrifices, he deems himself judge and sets out to kill those people he feels are destined to spend eternity in Hell. ENGLISH DUBBED (also French w/ English Subtitles)
Ilsa: She Wolf of the SS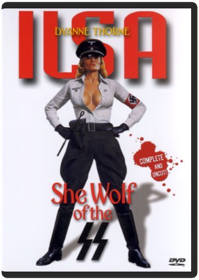 Don Edmonds
This notorious Canadian sexploitation cult classic is one of the most sick and sadistic features ever released to a general audience, and the only film that producer David F. Friedman, the king of sleaze himself, was so ashamed of that he removed his name from it. Statuesque, buxom blonde Dyanne Thorne is Ilsa, the ruthless commandant of a Nazi medical camp who subjects her patients (mostly naked women) through the most painful and brutal tortures she can think of to prove the superiority of the female sex to Nazi high command. At night she goes through the male prisoners like boy toys to be discarded and castrated the next day ("Once a prisoner has slept with me, he'll never sleep with another woman!"), until she meets a man she can't conquer in bed. It proves to be her downfall. Vamping it up with a corny German growl, Thorne leers with gargoylish delight at her latest diabolical tortures: grotesque, gangrenous infections, exploding sex toys, boiling alive, and a dinner centerpiece involving a naked girl, a noose, and a melting block of ice that leaves her dangling by meal's end. Directed with an artless bluntness and a cold cynicism, it's a brutal, nasty film, utterly tasteless yet perversely fascinating. It was reportedly shot in a week on sets left over from the sitcom Hogan's Heroes, and proved so successful that it spawned two official and one unofficial sequels.

Anchor Bay's restored print is letterboxed and reportedly restored. The DVD edition also features commentary by Thorne, producer Friedman, and director Don Edmunds, moderated by humorist Martin Lewis. —Sean Axmaker
The Image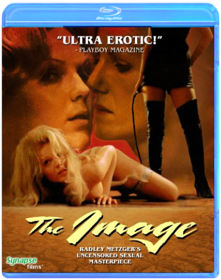 Radley Metzger
From highly acclaimed director Radley Metzger, The Image (aka The Punishment of Anne / The Mistress And The Slave) is a fascinating study of the sadomasochistic relationship between a man, a young girl, and an older woman. Jean (Carl Parker, Score), meets his old friend Claire (Marilyn Roberts) at a party and is introduced to the young, seductive Anne (Mary Mendum). Jean discovers the two women have a master/slave relationship and gets seduced into their perverse sexual games. Based on the classic novel "L'Image" from Catherine Robbe-Grillet (under the pseudonym of Jean de Berg), this masterpiece of cinema is hailed by critics as one of the best erotic films ever made. Beautifully photographed with highly explicit imagery and provocative situations, The Image will titillate, arouse and shock you like no other film you've ever seen. Newly remastered in high definition and created directly from the original 35mm camera negative, this version of The Image is presented uncut and uncensored with a newly remixed 5.1 surround soundtrack.
My Nights with Susan, Sandra, Olga & Julie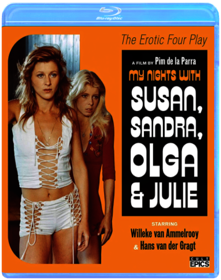 Pim de la Parra
Rollerbabies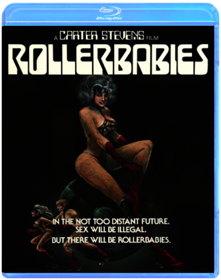 Carter Stevens
Story of Sin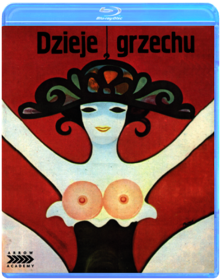 Walerian Borowczyk
The life of a beautiful, young and pious woman is thrown into chaos when her parents takes in a dashingly handsome lodger. Having embarked on a torrid affair, the lodger goes off to Rome to seek a divorce from his estranged wife.

Unable to live apart from her beloved, our hero leaves home only to fall prey to the infatuations and lusts of a band of noble admirers, unsavoury criminals and utopian do-gooders...

The only feature Walerian Borowczyk (The Beast, The Strange Case of Dr Jekyll and Miss Osbourne) made in his native Poland, Story of Sin transforms Stefan Zeromski s classic melodrama into a deliriously surrealistic meditation on l amour fou.

SPECIAL EDITION CONTENTS 2K restoration from the original film negativeHigh Definition Blu-ray (1080p) and Standard Definition DVD presentationsNew subtitle translationNew 2K restorations from the original negatives of Borowczyk s ground-breaking Polish shorts: Once Upon a Time (co-directed by Jan Lenica), Dom (co-directed by Lenica) and The SchoolNew introduction by poster designer Andrzej KlimowskiNew interview with Story of Sin lead actor Grazyna DlugoleckaNew interview featurette on Borowczyk's career in Poland by Daniel Bird (co-founder Friends of Walerian Borowczyk)New interview featurette on Borowczyk s innovate use of classical music in his films by writer and filmmaker David ThompsonReversible sleeve featuring original and newly commissioned artwork by Andrzej Klimowski

FIRST PRESSING ONLY: Fully illustrated collector s booklet featuring new and archival writing, including an exclusive interview with the producer of Story of Sin, director Stanislaw Rozewicz; a text by art historian and one-time Borowczyk collaborator, Szymon Bojko; and excerpts from Borowczyk s memoirs presented in English for the first time.
Strip Nude For Your Killer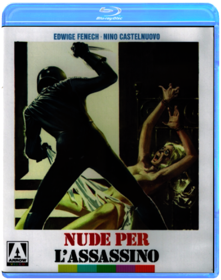 Andrea Bianchi
The Naughty Victorians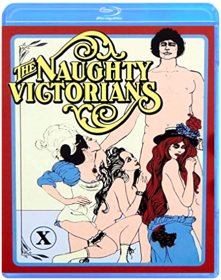 Robert Sickinger
Thundercrack!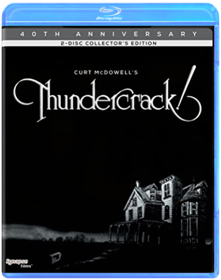 Curt McDowell
YEARS IN THE MAKING! THE HIGHLY-ANTICIPATED RESTORATION OF THE UNDERGROUND FILM CLASSIC THUNDERCRACK! WILL FINALLY BE UNLEASHED TO THE PUBLIC!

Witness if you dare... THUNDERCRACK!... the world's only underground kinky art horror film. With the initial setup of an atmospheric gothic tale a dark and stormy night breakdown featuring a creepy old house on the hill it quickly turns eerie and different. A tour de force of underground filmmaking with a plot beyond description, this film fully exposes itself with amazing dialogue and trash-noir lighting through which to peer at the pickles, the puke and the polymorphs.

In 1975, Curt McDowell and writer/actor George Kuchar created the utterly brilliant THUNDERCRACK!, a film not recommended for those with tender sensibilities. A true cult classic that has shocked, excited and amazed audiences worldwide for 40 years, this presentation is the first ever official North American video release!

Special Features:Rare archival interview segments with director Curt McDowell presented as audio commentaryBLU-RAY EXCLUSIVE Bonus Feature - IT CAME FROM KUCHAR (87 minutes): Directed by Jennifer Kroot, documentary about the twin underground filmmakers George and Mike KucharBLU-RAY EXCLUSIVE: An additional BONUS DVD loaded with fun additional extras! Rare interviews, short films, THUNDERCRACK! audition footage, outtakes and MORE!
Alice in Wonderland: An X-Rated Musical Fantasy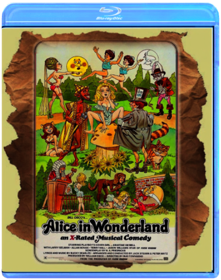 Bud Townsend
This Top grossing independent film is now available on DVD. "Alice In Wonderland" The first adult musical, has broken new ground. Playboy covergirl Kristine DeBell, Considered by many to be the most beautiful girl in the world,can now be seen cavorting erotically with all the Lewis Carrol Characters. There has never been an erotic film that can come close to the production value of "Alice In Wonderland". It is a milestone in cinematic history, and is most certainly a true collectors item.
Barbed Wire Dolls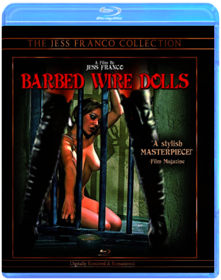 Jesús Franco
A prison in an isolated island is run by spineless and equally sadistic Dr. Carlos Costa. In fact, he is a killer who murdered the actual doctor of that name, whose name he then assumed. Assisting him is a monocled lesbian woman known only as The Wardress who regulates the prison with an iron fist - for example, via chaining them naked to a wall just out of reach of food, or placing them naked on a wire-frame bed where they receive electric shocks. She reads Nazi volumes such as Albert Speer's history of the Third Reich as leisure reading. Due to these torturing several prisoners in the past have died. The current authorities in charge of the prison have concealed this by claiming these prisoners died of heart failure. Maria is sentenced to life in prison for the murder of her sexually abusive father. Upon her arrival at the prison, she meets this cold-blooded, sadistic wardress and Dr. Costa. Sometime later Maria organizes a plan to rebel and escape.

Draguse
Patrice Rhomm
Ilsa, Harem Keeper of the Oil Sheiks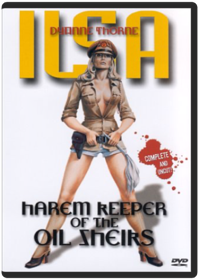 Don Edmonds
Despite the fact that Ilsa was killed at the conclusion of her notorious debut film, Ilsa, She Wolf of the SS, she returns (seemingly unaged) decades later as the strutting headmistress of a sadistic charm school for a power-mad sheik's harem of sex slaves. She masterminds a conspiracy to turn her trainees into veritable sex bombs—they explode upon orgasm—and auctions them off to her master's rivals. Meanwhile, a Henry Kissinger look-alike leads an investigation into the sheik's affairs with a couple of double agents, including one studly guy who tames Ilsa with his insatiable sexual prowess. Campier than the first film, it still offers its share of sick torture scenes and brutal violence (one man takes a hammer and chisel to a woman's bridgework to please her new master, who purrs, "I do not like the scrape of teeth"). Dyanne Thorne delivers an appropriately over-the-top performance, full of eye-rolling glares and German-inflected growling. Russ Meyer regular Haji and sex star Uschi Digard costar as harem slaves, and Tanya Boyd and Marilyn Join are delightfully memorable as Ilsa's well-oiled kung-fu-kicking Nubian sidekicks. Despite rumors to the contrary, Spalding Gray is not in this film and would surely appreciate it if people stopped saying he was. —Sean Axmaker
Marquise de Sade
Jesús Franco
Lady Doriana Grey, who haunts her isolated castle, and her twin sister who has been driven insane after being institutionalized at a young age. In the mental facility, the sister is under the care of Dr. Orloff. The two share a psychic connection, and along with their similar looks, they apparently have another common bond. It would seem that Doriana is unable to experience sexual satisfaction. Her enigmatic presence brings her many lovers; mostly female who are unable to resist her charms. In succumbing to their lust for Doriana, they pay the ultimate price. As she brings them to orgasm, they perish as a result. This curse is apparently what keeps her young and enchanting. The lunatic sister on the other hand experiences everything, including the orgasms her other half is unable to achieve. She revels in the feelings her sister's lovers project when they are in their final throes of life and passion.
The Opening of Misty Beethoven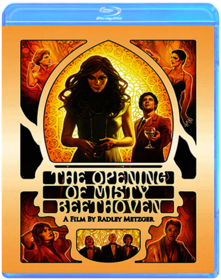 Radley Metzger
Salon Kitty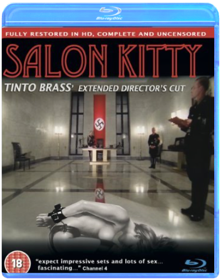 Tinto Brass
United Kingdom released, Blu-Ray/Region A/B/C : it WILL NOT play on regular DVD player. You need Blu-Ray DVD player to view this Blu-Ray DVD: LANGUAGES: English ( Dolby Digital 2.0 ), English ( Dolby DTS-HD Master Audio ), French ( Dolby Digital 2.0 ), German ( Dolby Digital 2.0 ), Italian ( Dolby Digital 2.0 ), English ( Subtitles ), WIDESCREEN (1.78:1), SPECIAL FEATURES: Anamorphic Widescreen, Cast/Crew Interview(s), Interactive Menu, Remastered, Scene Access, Trailer(s), Uncut, SYNOPSIS: Berlin, 1939: At the dawn of World War II, power-mad SS Officer Wallenberg (Helmut Berger of THE DAMNED) is ordered to find and train Germany's most beautiful women to work in the opulent brothel of Madam Kitty (Ingrid Thulin of CRIES AND WHISPERS). Here these Nazi nymphs will submit to the bizarre passions and carnal degradations of the Reich's highest-ranking men and women while Wallenberg secretly records their acts for blackmail. But when an innocent young prostitute (Teresa Ann Savoy of CALIGULA) uncovers the conspiracy, her revenge will ignite a holocaust of pain, pleasure and shocking sexual perversion. The story is true. The depravity is real. The film is SALON KITTY. ...Salon Kitty (1976) ( Madam Kitty )
The Watcher in the Attic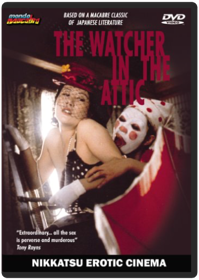 Noboru Tanaka
The film is set in 1923 in a cheap Tokyo boarding house. The landlord, Goda, roams through the attic, observing the weird lives of his tenants through holes in the ceiling. One day he sees a prostitute murder one of her clients and decides that at last he has found his soul mate... Based on stories by the Japanese master of horror, Edogawa Rampo, the film features some of the most bizarre sex scenes ever, including the story of a man who hides inside a special chair, so that a naked woman can sit on him.
Babyface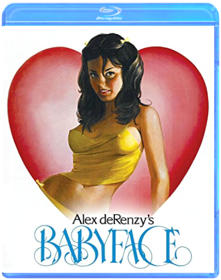 Alex de Renzy
Priscilla is a tease, flirting with every man she meets. When her mother catches her with Dan, a dockhand, Priscilla accuses the man of attacking her, resulting in a shoot out from which he's left for dead. However, Dan is quickly rescued by two women, who put him to work at an all male brothel with an exclusively female clientele. Becoming fast friends with the other 'studs', Dan soon finds a new home, that is, until he's warned about the notorious 'nutcracker'.

Acclaimed filmmaker Alex deRenzy's dark social satire, BABYFACE, remains one of the director's most controversial and often censored films. Featuring an all star cast, including Amber Hunt and Paul Thomas, as well as a haunting performance from Molly Seagrim, Vinegar Syndrome brings this landmark film to Blu-ray, fully uncut and restored from long lost 35mm vault elements.

Bonus Features:
1. Scanned and restored in 2k from 35mm vault elements
2. Extensive audio interview with actress Molly Seagrim
3. "Parochial Passion Princess" a short film by Alex deRenzy
4. Reversible cover artwork
Barbara Broadcast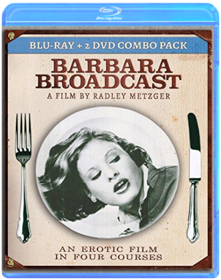 Radley Metzger
In a restaurant in New York, the menu is unusual, with some sauces prepared by waiters on the spot. In this scenery, at another table, a reporter interviews a famous prostitute.
The Beast in Heat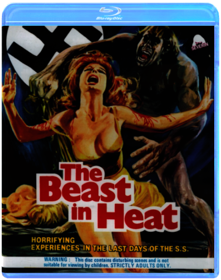 Luigi Batzella
Blue Rita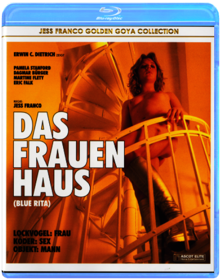 Jesús Franco
Nightclub owner and erotic dancer Rita Blue uses her place as a front for working undercover as a spy. Motivated by her vehement hatred of men that stems from having been sexually abused as a child, Rita and her seductive female cohorts not only gleefully torture guys as a means to obtain vital information, but also manhandle wealthy men in order to make them hand over their fortunes to them.
The Gestapo's Last Orgy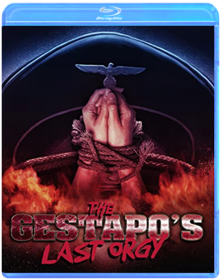 Cesare Canevari
Ilsa, The Wicked Warden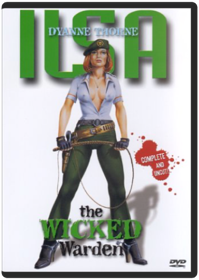 Jesús Franco
Prolific Spanish sexploitation legend Jess Franco's entry into the Ilsa sweepstakes is actually a knock-off called Greta, the Mad Butcher. A red-tressed Dyanne Thorne is the (what else?) sadistic warden of a Latin American political prison posing as an institution for sexually disturbed women, but despite the name change she's still the arch, statuesque Joan Crawfordesque dominatrix with big hair, a bigger bust, and a Nazi growl. Franco muse Lina Romay is Greta's smoldering, often naked sex slave, a willing masochist who falls in love with a new prisoner (who just happens to be an undercover agent searching for her missing sister) and finally turns on Greta in a ferocious cannibalistic revolt. In between are the usual women-in-prison tropes (catfights, long showers, floggings, and electroshock interrogations) and a few new twists, including a perverted game of pincushion sex and a violent gang rape organized in the spirit of "experimental therapy." It doesn't quite reach the threshold of violent sadism established by Ilsa, She Wolf of the SS, but it's no Girl Scout picnic either. Franco brings his unique sensibility to the Ilsa genre and provides a modicum of craft to the film, making it by default the most accomplished of the otherwise bluntly directed series. —Sean Axmaker
Love Camp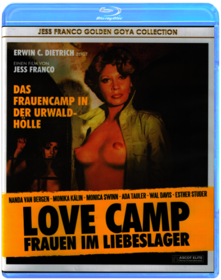 Jesús Franco
A group of women are brought by guerrillas to a prison camp in the jungle, where they are to serve the pastime of the soldiers. But the perverted camp wardress, Isla who is privately interested in some of the women herself makes life difficult for the girls. When a guerrilla leader visits the camp, he falls in love with one of the "sex slaves" and decides to help her escape. But the wardress tries to prevent this with all means at her disposal.
Love Letters of a Portuguese Nun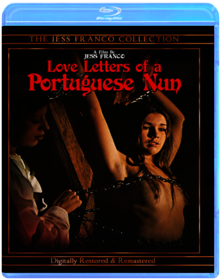 Jesús Franco
16-year-old Maria is forced into Serra D'Aires convent, secretly run by Satanists. Her confessor is in collusion with the Mother Superior. Maria is tortured, forced into sex with men, women, and the horned Devil, and told that it's all a bad dream. She writes a letter to God, and a Knight rescues her, only to fall into the hands of the Inquisition, put on the rack, and condemned to death like Joan of Arc.
Swedish Nympho Slaves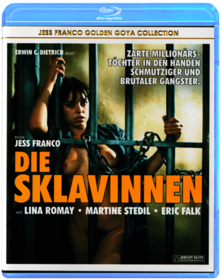 Jesús Franco
When a woman has been found by the police she tells of being kidnapped, drugged and tortured by Arminda, a brothel madam. For many years they have been trying to shut down her sex palace called The Pagoda, but can't get close enough as she has friends in high places. But now the woman will help put Arminda away for years.

Voodoo Passion
Jesús Franco
Susan arrives in Haiti to live with her husband Jack, who lives with a lesbian housekeeper and Olga, a nymphomaniac platinum blonde, introduced to her as Jack's sister. Susan begins to have nightmares about voodoo ceremonies and murder.

Behind Covent Walls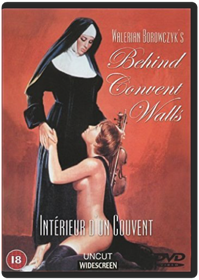 Walerian Borowczyk
Directed by Walerian Borowczyk. Starring Marina Pierro, Ligia Branice, Mario Maranzana.
Debbie Does Dallas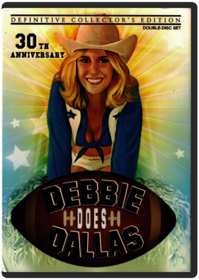 Jim Buckley
Sweet, virginal Debbie (Bambi Woods) wants to head to Texas to claim her spot on the "Cowgirl" cheerleading squad. But the trip costs money and her parents aren't willing to help. With the aid of her cheerleading girlfriends (including Arcadia Lake and Georgette Sanders), they devise a plan to raise funds themselves. Initially, they all take odd jobs. However, they quickly discover there's a lot more money to be made by baring their bodies and providing sexual favors for horny men.
Fairy Tales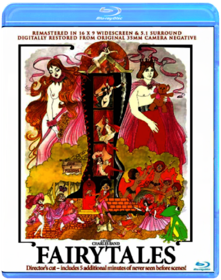 Harry Hurwitz
Peekarama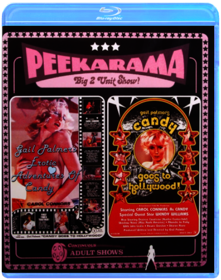 Gail Palmer
The Pretty Peaches Trilogy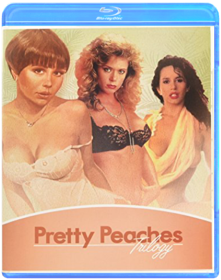 Alex de Renzy
This is a region free 2-disc Blu-ray set. Master of underground cinema, Alex DeRenzy, created a classic with his 1978 film, PRETTY PEACHES. A decade later, he made two sequels, each with its own unique take on 'Peaches.' Now, enjoy all three films in the trilogy fully uncut, uncensored, widescreen and restored on Blu-ray for the first time!

PRETTY PEACHES:
After attending her father's wedding, Peaches crashes her jeep in the forest only to wake up with complete amnesia. She is quickly rescued by two manipulative men who hope to sell her back to her family for a hefty ransom. Alex deRenzy's acclaimed classic stars Desiree Cousteau and Juliet Anderson in their screen debut, along with Joey Silvera, John Leslie, and Paul Thomas.

PRETTY PEACHES 2:
Young Peaches is curious about sex. Her boyfriend can't teach her and her mother won't so, on the advice of her father, she hits the road to visit crazy uncle Howard and his most peculiar family...

PRETTY PEACHES 3:
Peaches is feeling that her life in the trailer park is empty. On the advice of her lesbian doctor, she travels to San Francisco seeking spiritual enlightenment but soon finds herself engulfed in the bizarre world of a sex obsessed traveling Evangelist.
Satan's Blood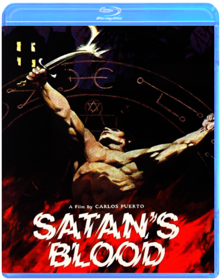 Carlos Puerto
Sex World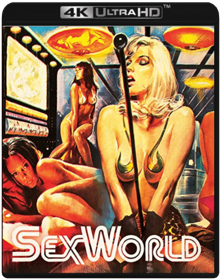 Anthony Spinelli
Stay As You Are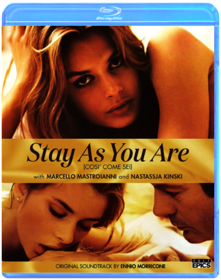 Alberto Lattuada
Women Without Innocence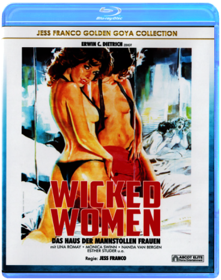 Jesús Franco
Germany released, Blu-Ray/Region A/B/C : it WILL NOT play on regular DVD player. You need Blu-Ray DVD player to view this Blu-Ray DVD: LANGUAGES: German ( Dolby Digital 5.1 ), German ( DTS-HD Master Audio ), Dutch ( Subtitles ), English ( Subtitles ), WIDESCREEN (1.78:1), SPECIAL FEATURES: Interactive Menu, Photo Gallery, Scene Access, Uncut, SYNOPSIS: Spending her holidays on the Swiss/Italian border, Margareta (Lina Romay) meets charming Sandra Mauro (Monica Swinn) and her husband. She agrees to stay in their house for the rest of her vacation, unaware that they are going to use her for smuggling diamonds over the border. There they get a little 'deeper' into knowing each other, but one night she awakens to strange noises and finds the couple brutally murdered in their living room. Margareta, deeply traumatized and unable to speak, is taken to Dr. Antonio's asylum. Antonio tries his very best to get her to speak and to reveal the events of the dreadful night. His attempts are not unselfish, since every member of the medical staff has already tried to be the first to find out where the missing diamonds are hidden. One night a mysterious black robbed person kills one of the nurses. Is this just a random attack or has somebody tried to get rid of a possible competitor. Only Margareta, who saw the killer, is able to uncover the mystery... ...Wicked Women (1978) ( Frauen ohne Unschuld ) ( Women Without Innocence )
Dracula Sucks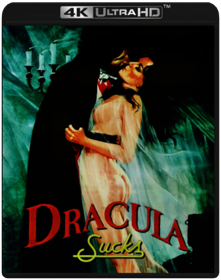 Phillip Marshak
Fascination
Jean Rollin
The masterpiece of renowned French filmmaker Jean Rollin, FASCINATION follows a swaggering thief who hides out in a lavish chateau, holding the occupants at gunpoint. When night falls, he realizes that these two maids are not only deadlier than he imagined, but are gatekeepers to a ring of women with a thirst for blood.

BONUS FEATURES: Original Theatrical French Trailer, Deleted Sex Scenes (16 min), Short Subject Documentary: ''Virgins & Vampires'' (24 min), Trailers for The Nude Vampire, Lips of Blood, Shiver of the Vampires & The Iron Rose.
Immoral Women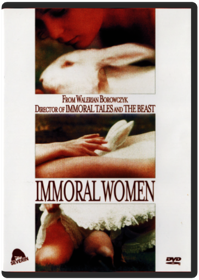 Walerian Borowczyk
From The Infamous Director Of IMMORAL TALES and THE BEAST
Now Uncut And Uncensored For The First Time Ever In America

Some have hailed him as a genius of joyous erotica, while others have condemned him as a monster of pornographic depravity. But in this controversial three-part feature by writer/director Walerian Borowczyk, women are mysterious and degenerate creatures who hunger for both extremes. In the first tale, Marina Pierro (of BEHIND CONVENT WALLS) stars as the muse whose rampant lusts enflamed the artists and clergy of ancient Rome. Then Gaëlle Legrand is a blossoming teen in 18th century France whose unnatural desire for her pet bunny leads to an act of depraved passion. Finally, a luscious young wife (former Disney child star Pascale Christophe) is abducted and raped before finding the ultimate ecstasy with her four-legged savior.

Severin Films is proud to present this notorious erotic epic - also known as THREE IMMORAL WOMEN and HEROINES OF EVIL - transferred from its original European negative materials with all of its scenes of daring sexuality now fully restored.
Malabimba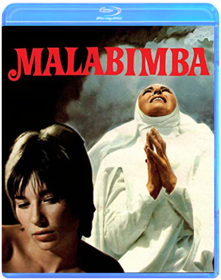 Andrea Bianchi
Six Swedish Girls in a Boarding School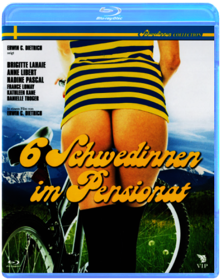 Erwin C. Dietrich
Germany released, Blu-Ray/Region A/B/C : it WILL NOT play on regular DVD player. You need Blu-Ray DVD player to view this Blu-Ray DVD: LANGUAGES: English ( Dolby Digital 5.1 ), English ( DTS-HD Master Audio ), German ( Dolby Digital 5.1 ), German ( DTS-HD Master Audio ), German ( Subtitles ), Italian ( Subtitles ), WIDESCREEN (1.85:1), SPECIAL FEATURES: Cast/Crew Interview(s), Featurette, Interactive Menu, Photo Gallery, Scene Access, Trailer(s), SYNOPSIS: In an exclusive private school for girls Miss Stein executes a stern rule. This is very necessary, because six blonde Swedes have been entrusted to her. But neither she nor the gymnastic trainer Mike succeed in keeping the scandinavian beauties off their increasingly crazy tricks. So it becomes inevitable, that the girls, educated in Sweden to free love, carry through their lovecrazy tricks with every man in the range of many miles, so far as they are able to drive their red bikes. Even the tight gymnastic teacher is not exempted... ...Six Swedes on a Campus (1979) ( Sechs Schwedinnen im Pensionat ) ( 6 Swedish Girls in a Boarding School )
La Femme-Objet
Claude Mulot
Justine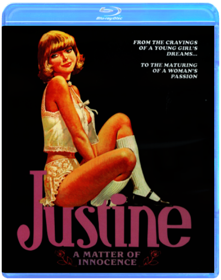 Roberta Findlay
Teenage Justine has just learned that her father has died. Leaving her exclusive French boarding school and returning to the U.S., Justine goes to live with her estranged but extremely wealthy uncle Steven on his vast New England estate. Upon her arrival, the beautiful though naive Justine soon finds that she is an object of lust to all those she meets, man and woman alike. As she slowly unravels her own sensual desires and transforms from innocent virgin to voluptuous vixen, she begins to feel an unexpected type of emotional stirring: a desire for romance, which might just happen in the unlikeliest of circumstances.
Taboo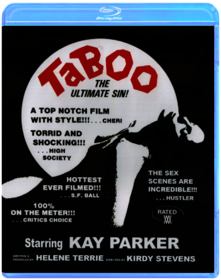 Kirdy Stevens
Two Female Spies with Flowered Panties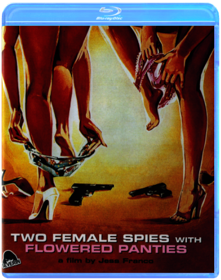 Jesús Franco
In this long-unseen shocker from "one of filmdom's most provocative creators" (The A.V. Club), the legendary Jess Franco (VAMPYROS LESBOS) pushes the limits of psycho-insanity like never before: Lina Romay (BARBED WIRE DOLLS) and Lynn Monteil (of Jean Rollin's ZOMBIE LAKE and Franco's SADOMANIA) star as a pair strippers released from prison to work undercover for the U.S. government. What follows is a deranged mélange of audacious international politics that will leave even the most obsessive Franco fanatics slack-jawed in astonishment. Olivier Mathot (CANNIBAL TERROR), Joëlle Le Quément (WOMEN BEHIND BARS) and Claude Boisson (DEVIL HUNTER) co-star in this Euro-rarity, now restored uncut in HD and loaded with exclusive Bonus Materials from the Franco archives.

Special Features:Bonus DVD Disc, Opalo de Fuego Included!Two Cats In The Canaries: An Interview With Director Jess FrancoFilmmaker Donald Farmer Interviews Longtime Franco Composer Daniel WhiteStephen Thrower On TWO FEMALE SPIESLocation Out-takesTheatrical Trailer
Foxtrot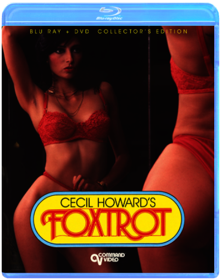 Cecil Howard
Cecilia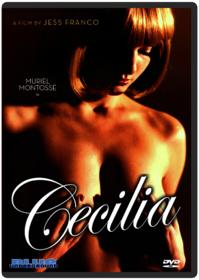 Jesús Franco
After repeatedly flaunting her peerless body to her servants, snobbish aristocrat Cecila becomes the victim of rape. But the experience triggers a carnal awakening, full of socialite sex parties and woodland orgies. And before long, she finds her amorous adventures spinning out of control, particularly when her diplomat husband, André decides to join in on the free-love lifestyle.

Corruption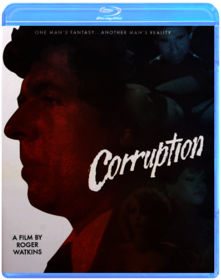 Roger Watkins
Diamonds of Kilimandjaro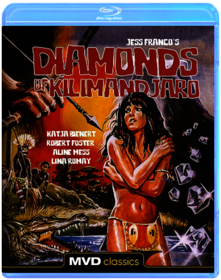 Jesús Franco
Dixie Ray: Hollywood Star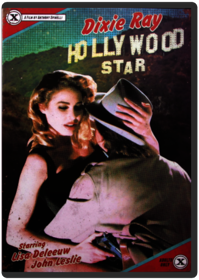 Anthony Spinelli
The Key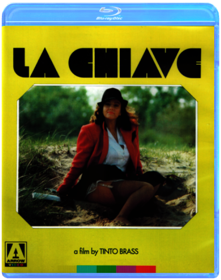 Tinto Brass
United Kingdom released, Blu-Ray/Region B : it WILL NOT play on regular DVD player, or on standard US Blu-Ray player. You need multi-region Blu-Ray player to view it in USA/Canada: LANGUAGES: English ( Dolby Digital 2.0 ), Italian ( Dolby Digital 2.0 ), English ( Subtitles ), WIDESCREEN (1.78:1), SPECIAL FEATURES: Blu-Ray & DVD Combo, Booklet, Interactive Menu, Photo Gallery, Scene Access, Special Edition, Trailer(s), SYNOPSIS: In 1940, a couple celebrate the 20th anniversary of their wedding, but neither of them is fully satisfied with the sexual side of their relationship. Nino (Frank Finlay) and Teresa Rolfe (Stefania Sandrelli) both keep secret diaries in which they reveal their wildest fantasies - Nino wants his far younger wife to become less inhibited and to this end he tries to engineer an affair between her and their daughter's fiancane, Laslo. ...The Key ( 1983 ) ( La chiave ) (Blu-Ray & DVD Combo)
Macumba Sexual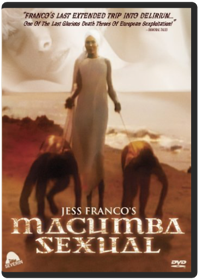 Jesús Franco
The Spanish real estate agent Alice Brooks and her French lover that is a writer travel on vacation to the Canary Islands. Alice has erotic and very realistic SM dreams with the mysterious black woman and her two slaves. Out of the blue, her boss calls her and tells that Princess Obongo from Gran Canaria wants to buy a real state in Atlantic City and he asks Alice to sell the property. Alice realizes that Princess Obongo is the woman of her dreams and she is seduced by the lustful woman. But she realizes soon that it was actually a dream, and she questions to her lover whether she had had a premonition.

Public Affairs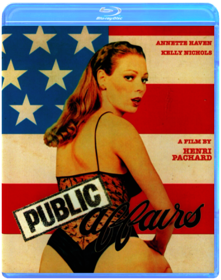 Henri Pachard
New York congressman Nicholas Stern (Paul Thomas) runs a clean campaign, or so he'd like his constituency to believe. Hoping to win a seat in the senate by promoting conservative, anti 'smut' values, Stern is in fact a ruthless hypocrite with an on-call pimp and a cold-hearted desire to win back his high school fling, Marybeth. But when Elvira Lawrence, a respected reporter, decides to do a scoop on his crooked activities, Stern begins to fear that he might be revealed for who he really is...
Gwendoline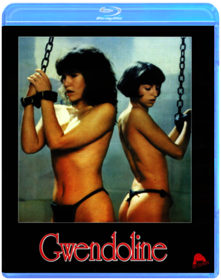 Just Jaeckin
BASED ON THE KINKY COMICS THAT SHOCKED THE WORLD - UNCUT, UNCENSORED & UNRATED FOR THE FIRST TIME EVER IN AMERICA!

Video vixen Tawny Kitaen made her movie debut as the virgin adventuress on a provocative odyssey to find her lost father. But even if she can endure the scorching torment of the desert and steamy hungers of the jungle, will she survive her final ordeal at the hands - and more - of the warrior women of Yik Yak?

Brent Huff and French sex kitten Zabou co-star in this erotic cult classic directed by Just Jaeckin (EMMANUELLE, THE STORY OF O), now fully restored from French vault materials and featuring scenes never-before-seen in America!
Il Etait Une Fois Marilyn Jess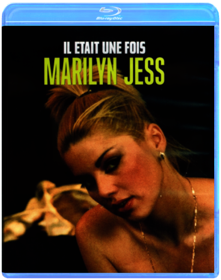 Michel Baudricourt, Paul Kermann
Night has a Thousand Desires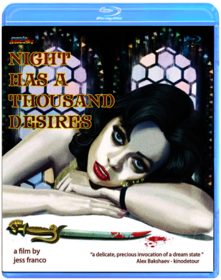 Jesús Franco
In this surreal and sensuous mystery/noir, Lina Romay (The Female Vampire, Lorna the Exorcist) plays Irina, a partner in a male-female mind reading act. At night she experiences vivid and charged dreams which end in murder. It seems that the people whose minds she reads are being killed off one by one.

In the 1980s, after the death of the Spanish dictator, Jess Franco returned to his native country and made a series of films in which he was given almost total freedom. Night Has A Thousand Desires is one of the most artistically successful of these films. It's filled with familiar Franco touches - artful cinematography, atmospheric locations, naked women, an avant-garde soundtrack - and it features one of Lina Romay's most committed performances. This world Blu-ray premier includes a number of exclusive extra features.

Special Features:Interview with writer Stephen ThrowerEurotika! Documentary on Jess Franco
Corporate Assets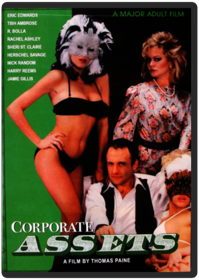 Thomas Paine
The Grafenberg Spot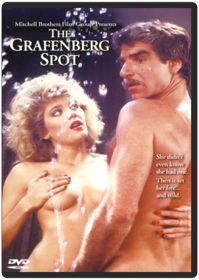 Artie Mitchell
The Ribald Tales of Canterbury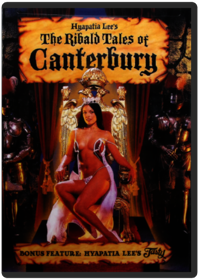 Bud Lee
Silip: Daughters of Eve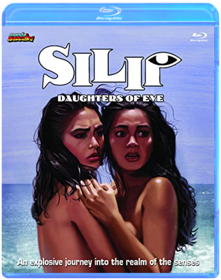 Elwood Perez
Stiff Competition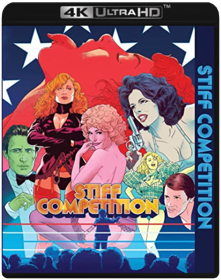 Paul Vatelli
Too Naughty to Say No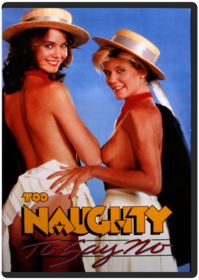 Humphry Knipe
Trashy Lady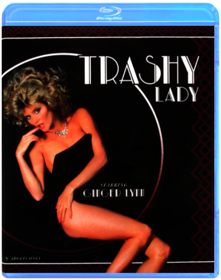 Steve Scott
Golden Temple Amazons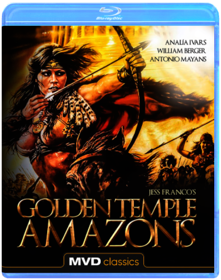 Jesús Franco
A tribe of Amazons is zealously guarding a mysterious fortress built on top of a gold mine. Uruck and his cruel, sadistic mistress Rena rule the tribe. Some 15 years ago an explorer discovered their golden temple, and the Amazons who were intent on protecting their secret slaughtered both him and his wife. However, their daughter, Liana, was spared and grew up in the jungle, raised by tribesmen. Now a beautiful girl, Liana (roaming the jungle half-naked) finds out the fate of her parents and sets out to avenge them. An entertaining film containing large amounts of nudity and sadism. Directed by Jess Franco.
Reform School Girls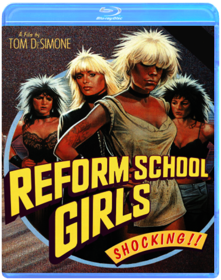 Tom DeSimone
REFORM SCHOOL GIRLS - DVD Movie
Love Rites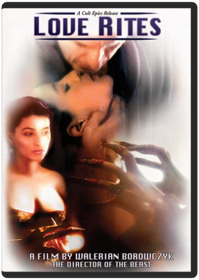 Walerian Borowczyk
The last film by the great Walerian Borowczyk, about the terrors of seduction. When Hugo (Mathieu Carriere) meets Myriam (Marino Pierro), a prostitute who picks up her clients on the Paris Metro, he soon becomes obsessed with her sultry beauty and follows her to a flat owned by the mysterious Sara Sand, where he consumates his passion. Suddenly he finds the rules of the game have changed as Myriam is now in charge of hs body and his soul. A macabre love poem from the Director of "The Beast" and Immoral Tales".

Extras:
Includes Two Versions of the Film:
Side A The Director's Cut
Side B The Complete Version
Photo Gallery
Liner Notes
Flesh Gordon Meets the Cosmic Cheerleaders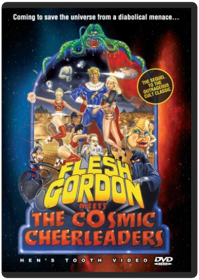 Howard Ziehm
Paprika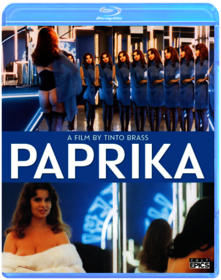 Tinto Brass
A young country girl (voluptuous Deborah Caprioglio) comes to town and takes a job in a brothel in order to help her fiancée get the money to start his own business. In her new found work of pleasure, the innocent girl's life slowly turns into sleaze and degradation and she becomes a professional prostitute named Paprika, a nick-name given to her by the madam of the establishment.
Tinto Brass personal and faithful adaptation of John Cleland's Fanny Hill, is a sexy comedy from the 90s, at the height of his erotic career. Cult Epics presents the US premiere of PAPRIKA in a new High-definition transfer, Uncut and Uncensored version for the first time on Blu-ray & DVD with a newly produced Featurette among other bonus features. Original Score by Riz Ortolani (Cannibal Holocaust, Django Unchained).

Special Features:New Restored High-definition TransferHD TrailersLobby Card Video Gallery
All Ladies Do It
Tinto Brass
United Kingdom released, Blu-Ray/Region B : it WILL NOT play on regular DVD player, or on standard US Blu-Ray player. You need multi-region Blu-Ray player to view it in USA/Canada: LANGUAGES: English ( Dolby Digital 2.0 ), Italian ( Dolby Digital 2.0 ), English ( Subtitles ), WIDESCREEN (1.78:1), SPECIAL FEATURES: Interactive Menu, Scene Access, Trailer(s), SYNOPSIS: Diana is happily married to Paolo but due to her wild passion for sex, she regularly winds up in short lived erotic adventures, which she doesn't keep hidden from Paolo. On the contrary: by telling him, their sexual relationship is fueled with fresh impulses. When Diana experiences a stormy affair with the poet Alphonse, Paolo gets jealous after all and rejects Diana, who then goes head first in to a wild orgy of sexual excess with her sister and some friends.
...All Ladies Do It (1992) ( Così fan tutte ) ( All Women Do It )
The Voyeur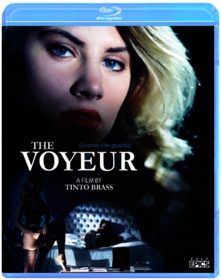 Tinto Brass
P.O. Box Tinto Brass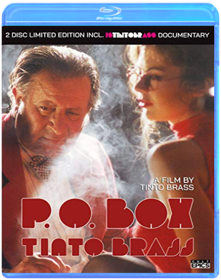 Tinto Brass, Massimiliano Zanin
Frivolous Lola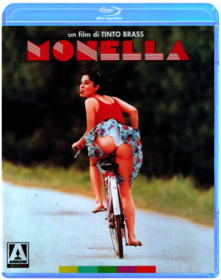 Tinto Brass
Shusaku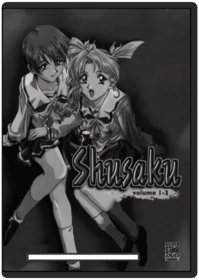 Cheeky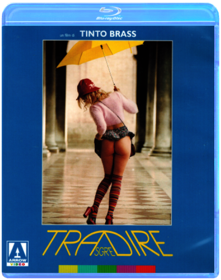 Tinto Brass
United Kingdom released, Blu-Ray/Region B : it WILL NOT play on regular DVD player, or on standard US Blu-Ray player. You need multi-region Blu-Ray player to view it in USA/Canada: LANGUAGES: English ( Dolby Digital 2.0 ), English ( Mono ), Italian ( Dolby Digital 2.0 ), Italian ( Mono ), English ( Subtitles ), WIDESCREEN (1.78:1), SPECIAL FEATURES: Blu-Ray & DVD Combo, Booklet, Featurette, Interactive Menu, Photo Gallery, Scene Access, Trailer(s), Uncut, SYNOPSIS: Italian smutmeister Tinto Brass directs this erotic drama which offers this dubious assertion — a couple that sleeps around ends up loving each other more. While scouting out apartments in London for her Venetian boyfriend, bubbly Carla (Yuliya Mayarchuk) rents an apartment that overlooks the Thames. She also gets jumped by hyper-horny real estate agent Moira (Francesca Nunzi), and the two shag, shag and shag again in increasingly perverse ways. When boyfriend Matteo (Jarno Berardi) shows up, the kinky hijinks really begin. ...Cheeky ( Trasgredire ) ( Transgressions ) (Blu-Ray & DVD Combo)
Bible Black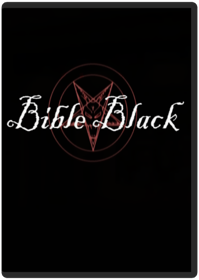 Sei Shoujo
Bikini Bandits Experience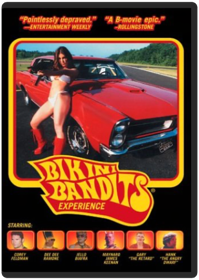 Steve Grasse
A bevy of badass girls fill as much retro kitsch action into their lives as they possibly can in this crazy, bikini-clad romp! You won't believe the exploits these luscious ladies get up to, all topped off with an ample serving of strippers, hot rods, guns, and much much more! Co-stars Maynard James Keenan from Tool as the devil, Dee Dee Ramone as the Pope, Jello Biafra, Corey Feldman, and a dizzying parade of extra guests!
Black Angel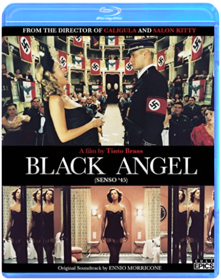 Tinto Brass
In 1945 Italy, Livia (stunning Anna Galiena), the bored wife of an Italian official, recalls the taboo affair she has been having with a much younger Nazi lieutenant (Gabriel Garko). The elation of her middle-aged sexual awakening is soon diminished when she discovers that her lover's intentions are far from honest. Ashamed and betrayed, she must make the difficult decision to resolve her devastating erotic entanglement. Tinto Brass reminds us why he is a master of his art. The lush and sentimental Ennio Morricone score beautifully complements the striking cinematography that contrasts the bliss of a woman's rediscovery with a society ravaged by war. This is Camillo Boito's 1882 novella Senso as only maestro-of-erotica Tinto Brass could tell it. Cult Epics is proud to release this contemporary classic drama on DVD for the first time in the US. Special Features: The Making Of Black Angel Backstage Promo Photo Video Gallery Motion Picture Soundtrack Theatrical Trailer
The Fashionistas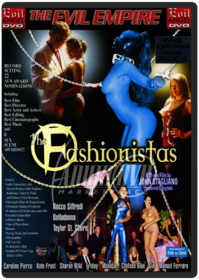 John Stagliano
Private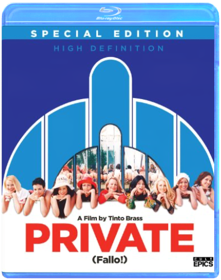 Tinto Brass
Six sexy stories of couples finding their joy in sharing with others! Directed by renowned filmmaker Tinto Brass, Private (aka DO IT) is an erotic comedy about erotically charged youthful couples who realize that nothing can bring them together as effectively as regular doses of fooling around.
Cult Epics presents the Special Edition; in new High-Definition including both the Italian language track and a newly mixed English language track.
Bikini Bandits Save Christmas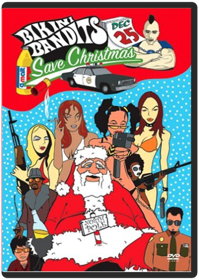 Steve Grasse
Bikini Bandits: Briefs, Shorts and Panties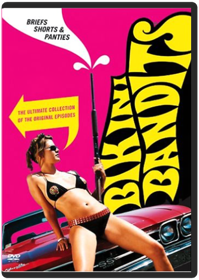 Steve Grasse
42nd Street Forever, Volume 1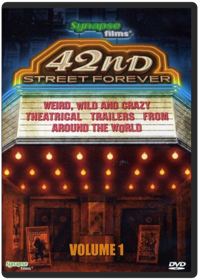 Various
42nd Street Forever: Volume 1

Over 2 full hours of fun! A weird, wild and crazy collection of exploitation movie trailer promos from around the world, including: The Undertaker And His Pals, Flesh And Blood Show, Women And Bloody Terror/ Night Of Bloody Horror, I Dismember Mama/ Blood Splattered Bride, Corruption, The Butcher Of Binbrook, Ginger, Italian Stallion, Creampuffs, The 3 Dimensions Of Greta, Hard Candy, The Centerfold Girls, Panorama Blue, Wicked Wicked, Teenage Mother, Charlie And The Hooker, Matango, The Green Slime, Destroy All Monsters, The Crippled Master, Werewolves On Wheels, The Pink Angels, The Depraved (aka Exposed), They Call Her One Eye, Maid In Sweden, Behind Convent Walls, Secret Africa, Shocking Asia, Chappaqua, Welcome Home Brother Charles, The 44 Specialist, The Bullet Machine, Death Drive (aka Hitchhike), The Raiders Of Atlantis, Star Crash, Cofessions Of A Summer Camp Counsellor, Sunset Cove, Superfuzz, Death Will Have Your Eyes, Death Has Blue Eyes, A Black Veil For Lisa, Ironmaster, The Deadly Spawn, The Devil's Nightmare and MORE!
42nd Street Forever, Volume 2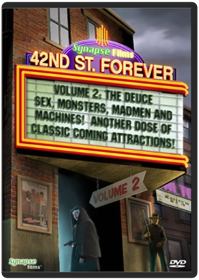 Various
Monamour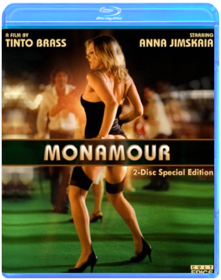 Tinto Brass
Tinto Brass' Monamour, is the love-story of a Venetian girl and a Frenchman in the beautiful city of Mantua. Dario, her husband is too busy to notice his wife's sexual drifting, when her adultery "born out of neglect and frustration" starts on the day she meets a tall dark stranger in a museum. An intoxicating mix of lies, betrayal and fantasy follows Marta into her personal diary where every emotion and passion is recorded.
Starring Anna Jimskaia and Max Parodi (Cheeky!), along with a line of stars of Tinto's previous erotic films. Now in high-definition, the film has never looked better!

Disc 2 includes the bonus film, Kick the Cock. "Kick the Cock" is an old Dutch saying; meaning "Peek in the Kitchen," or something shocking and extreme, exactly what we can expect of Tinto Brass; the director and co-star, along with newcomer Angelita Franco.
Kick the Cock premiered at the Venice Film Festival in 2008, and won "Best short film" at a Fetish Film Festival in Germany in 2009 and is now presented for the first time as a worldwide premiere on DVD and Blu-ray.

Special features include:
-New High-definition Master
-The Making of "Monamour" -The Making of "Kick the Cock"
-Comic strip by Franco Saudelli
-Venice Film Festival Premiere with Tinto Brass (Circuito Off 2008, Media Group TV)
-Spanish Dance by Angelita Franco -Trailers