Evil Dead 2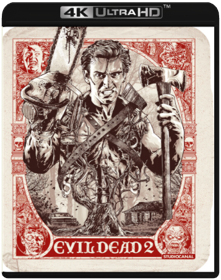 Sam Raimi
Ash (Bruce Campbell), the sole survivor of THE EVIL DEAD, returns to the same cabin in the woods and again unleashes the forces of the dead. With his girlfriend possessed by the demons and his body parts running amok, Ash is forced to single- handedly battle the legions of the damned as the most lethal – and groovy – hero in horror movie history! Welcome to EVIL DEAD II, director Sam Raimi's infamous sequel to THE EVIL DEAD and outrageous prequel to ARMY OF DARKNESS!
The Fast and the Furious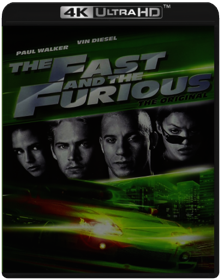 Rob Cohen
They've got the adrenaline rush and the mean machines, but most of all, they've got the extreme need for speed. On the turbo-charged streets of Los Angeles, every night is a championship race. With nitro-boosted fury, Dominic Toretto (Vin Diesel), rules the road turning all his challengers into dust. He and his rival, Johnny Tran (Rick Yune) are the boldest, the baddest and the best. But now, there's new rage on the road. They know he's tough, they know he's fast, but what they don't know is that he's a speed demon detective (Paul Walker) with enough drive and determination to come out the winner. With intense full-throttle action, awesome high-speed stunts, and full-on pedal to the metal intensity, this fast and furious assault puts you in the driver's seat and dares you to exceed all limits.
The Darjeeling Limited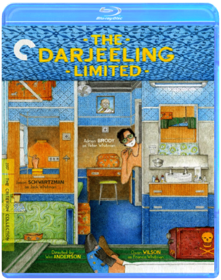 Wes Anderson
In THE DARJEELING LIMITED, from director Wes Anderson (Rushmore, Fantastic Mr. Fox), three estranged American brothers reunite for a meticulously planned, soul-searching train voyage across India, one year after the death of their father. For reasons involving over-the-counter painkillers, Indian cough syrup, and pepper spray, the brothers eventually find themselves stranded alone in the middle of the desert—where a new, unplanned chapter of their journey begins. Featuring a sensational cast, including Owen Wilson (Armageddon, Wedding Crashers), Adrien Brody (The Thin Red Line, The Pianist), Jason Schwartzman (Rushmore, HBO's Bored to Death), and Anjelica Huston (Prizzi's Honor, The Grifters), THE DARJEELING LIMITED is a visually dazzling and hilarious film that takes Anderson's work to richer, deeper places than ever before.
Black Swan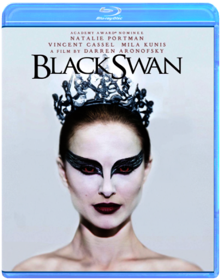 Darren Aronofsky
"You can't tear your eyes away" (Entertainment Weekly) from this "wicked, psychosexual thriller" (Daily Variety) starring Academy Award® Winner Natalie Portman and directed by Darren Aronofsky (The Wrestler). Portman delivers "the performance of her career" (Vanity Fair ) as Nina, a stunningly talented but dangerously unstable ballerina on the verge of stardom. Pushed to the breaking point by her driven artistic director (Vincent Cassel) and the threat posed by a seductive rival dancer (Mila Kunis), Nina's tenuous grip on reality starts to slip away – plunging her into a waking nightmare.