Greetings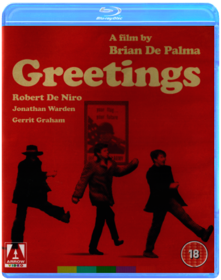 Brian De Palma
In 1963, Robert De Niro stepped in front of a movie camera for the first time. The resulting film, a low-budget black and white comedy called The Wedding Party, would take three years to complete, and another three years to be released, but it would also establish a hugely important working relationship for the aspiring actor. One of the filmmakers, long before he became synonymous with suspense thanks to Carrie, Dressed to Kill and other classics, was Brian De Palma. He and De Niro would team up again in the next few years for two more comedies, both with a countercultural bent.

Greetings, the first film to receive an X certificate in the United States, is a freewheeling satire focusing on a trio of twentysomething friends a conspiracy theorist, a filmmaker, and a voyeur played by De Niro as they try to avoid the Vietnam War draft. Hi, Mom!, originally named Son of Greetings, returns to De Niro s voyeur, now an aspiring maker of adult films, for another humorous glimpse at late-sixties society, this time turning its attentions to experimental theater, cinéma vérité, the African American experience, and the white middle classes.

Brought together for the first time and each newly restored by Arrow Films especially for this release these three films offer a fascinating insight into the early careers of two American cinema s major talents.

LIMITED EDITION CONTENTS New restoration from a 2K scan of The Wedding Party from the original film negative, carried out exclusively for this release by Arrow FilmsNew restoration from a 2K scan of Greetings and Hi, Mom! from original film materials, carried out exclusively for this release by Arrow FilmsOriginal uncompressed mono soundtracksOptional English subtitles for the deaf and hard of hearing on all three filmsBrand new commentary on Greetings by Glenn Kenny, author of Robert De Niro: Anatomy of an ActorBrand new appreciation of Brian De Palma and Robert De Niro s collaborations by critic and filmmaker Howard S. BergerBrand new interviews with Charles Hirsch, writer-producer of Greetings and Hi, Mom!Brand new interview with actor Gerrit Graham on Greetings, Hi, Mom! and his other collaborations with Brian De PalmaBrand new interview with actor Peter Maloney on Hi, Mom!Hi, Mom! theatrical trailerNewly commissioned artwork by Matthew GriffinLimited collector s edition booklet featuring new writing on the films by Brad Stevens, Chris Dumas and Christina Newland, plus an archive interview with Brian De Palma and Charles Hirsch
Hi, Mom!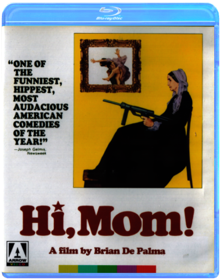 Brian De Palma
Godfather Collection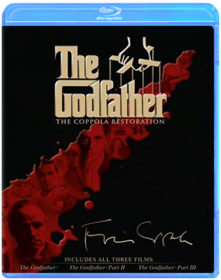 Francis Ford Coppola
THE GODFATHER: Popularly viewed as one of the best American films ever made, the multi-generational crime saga The Godfather (1972) is a touchstone of cinema: one of the most widely imitated, quoted, and lampooned movies of all time. Marlon Brando and Al Pacino star as Vito Corleone and his youngest son, Michael, respectively. It is the late 1940s in New York and Corleone is, in the parlance of organized crime, a "godfather" or "don," the head of a Mafia family. Michael, a free thinker who defied his father by enlisting in the Marines to fight in World War II, has returned a captain and a war hero. Having long ago rejected the family business, Michael shows up at the wedding of his sister, Connie (Talia Shire), with his non-Italian girlfriend, Kay (Diane Keaton), who learns for the first time about the family "business." A few months later at Christmas time, the don barely survives being shot by gunmen in the employ of a drug-trafficking rival whose request for aid from the Corleones' political connections was rejected. After saving his father from a second assassination attempt, Michael persuades his hotheaded eldest brother, Sonny (James Caan), and family advisors Tom Hagen (Robert Duvall) and Sal Tessio (Abe Vigoda) that he should be the one to exact revenge on the men responsible. After murdering a corrupt police captain and the drug trafficker, Michael hides out in Sicily while a gang war erupts at home. Falling in love with a local girl, Michael marries her, but she is later slain by Corleone enemies in an attempt on Michael's life. Sonny is also butchered, having been betrayed by Connie's husband. As Michael returns home and convinces Kay to marry him, his father recovers and makes peace with his rivals, realizing that another powerful don was pulling the strings behind the narcotics endeavor that began the gang warfare. Once Michael has been groomed as the new don, he leads the family to a new era of prosperity, then launches a campaign of murderous revenge against those who once tried to wipe out the Corleones, consolidating his family's power and completing his own moral downfall. Nominated for 11 Academy Awards and winning for Best Picture, Best Actor (Marlon Brando), and Best Adapted Screenplay, The Godfather was followed by a pair of sequels.

THE GODFATHER PART II: This brilliant companion piece to the original The Godfather continues the saga of two generations of successive power within the Corleone family. Coppola tells two stories in Part II: the roots and rise of a young Don Vito, played with uncanny ability by Robert De Niro, and the ascension of Michael (Al Pacino) as the new Don. Reassembling many of the talents who helped make The Godfather, Coppola has produced a movie of staggering magnitude and vision, and undeniably the best sequel ever made. Robert De Niro won an Oscar®; the film received six Academy Awards, including Best Picture of 1974.

THE GODFATHER PART III: One of the greatest sagas in movie history continues! In this third film in the epic Corleone trilogy, Al Pacino reprises the role of powerful family leader Michael Corleone. Now in his 60's, Michael is dominated by two passions: freeing his family from crime and finding a suitable successor. That successor could be fiery Vincent (Andy Garcia)... but he may also be the spark that turns Michael's hope of business legitimacy into an inferno of mob violence. Francis Ford Coppola directs Pacino, Garcia, Diane Keaton, Talia Shire, Eli Wallach, Sofia Coppola, Joe Montegna and others in this exciting, long-awaited film that masterfully explores the themes of power, tradition, revenge and love. Seven Academy Award® nominations, including Best Picture.
Mean Streets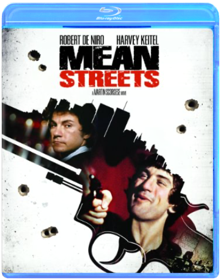 Martin Scorsese
The Deer Hunter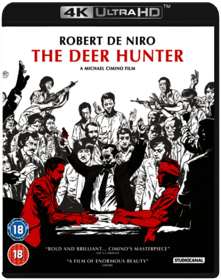 Peter Zinner, Michael Cimino
Winner of five Academy Awards®, including Best Picture and Best Director, and one of AFI's Top 100 Films of All Time, The Deer Hunter follows a group of Pennsylvania steelworkers from their blue-collar lives, hunting in the woods of the Alleghenies, to the hells of Southeast Asia during the Vietnam War. Academy Award® winners Robert De Niro and Christopher Walken star in this unforgettable saga of friendship and courage. Experience the brutality of war and the depths of emotional strain on the human spirit in this extraordinarily powerful film classic.
Raging Bull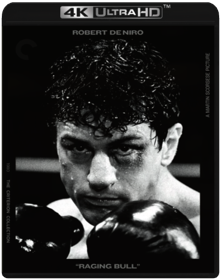 Martin Scorsese
Robert De Niro teams with director Martin Scorsese in this "extraordinarily compelling" (Leonard Maltin) film that introduced unflinching realism to stunned audiences in 1980. An "exceedingly violentas well as poetic" fight picture that maps "the landscape of the soul" (The New York Times),Raging Bull garnered eight Oscar® nominations* and won two, including Best Actor for De Niro. De Niro gives the performance of his career as Jake La Motta, a boxer whose psychological and sexual complexities erupt into violence both in and out of the ring. Joe Pesci and Cathy Moriarty are unforgettable as the brother who falls prey to Jake's mounting paranoia and jealousy, and the fifteen-year-old girl who becomes his most prized trophy. A "brilliantly photographed film of extraordinary power and rare distinction" (The Wall Street Journal), Raging Bullis filmmaking at its riveting best.
The King of Comedy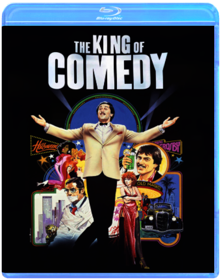 Martin Scorsese
Brazil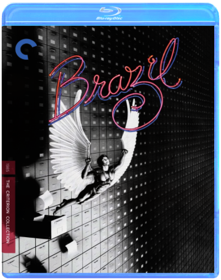 Terry Gilliam
In the dystopic masterpiece Brazil, Jonathan Pryce (Glengarry Glen Ross) plays a daydreaming everyman who finds himself caught in the soul-crushing gears of a nightmarish bureaucracy. This cautionary tale by Terry Gilliam (Fear and Loathing in Las Vegas), one of the great films of the 1980s, now ranks alongside antitotalitarian works by the likes of George Orwell, Aldous Huxley, and Kurt Vonnegut Jr. And in terms of set design, cinematography, music, and effects, Brazil, a nonstop dazzler, stands alone.
Goodfellas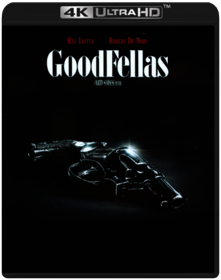 Martin Scorsese
Backdraft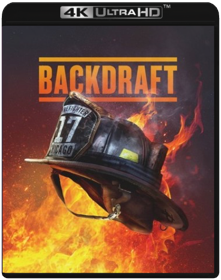 Ron Howard
From Academy Award-winning director Ron Howard, Backdraft is a visually stunning, emotionally charged, action-thriller about the adventurous lives of professional firefighters. Kurt Russell and William Baldwin star as two feuding siblings carrying on a heroic family tradition as Chicago firefighters. When a puzzling series of arson attacks is reported, they are forced to set aside their differences to solve the mystery surrounding these explosive crimes. Scott Glenn, Jennifer Jason Leigh, Rebecca DeMornay, Donald Sutherland and Robert De Niro also star in this critically acclaimed suspense story that features Academy Award-nominated Special Effects and Sound with some of the most awe-inspiring fire sequences ever filmed.
Cape Fear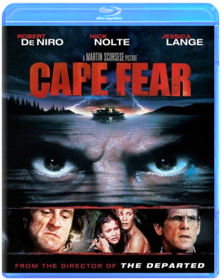 Martin Scorsese
Academy Award-winning director Martin Scorsese brings heart-pounding suspense to one of the most acclaimed thrillers of all time in Cape Fear. Earning an Academy Award nomination for his brilliant performance, Robert De Niro stars as vicious psychopath Max Cady who emerges after being imprisoned for fourteen years with a single-minded mission - to seek revenge on his attorney Sam Bowden (Nick Nolte). Realizing he is legally powerless to protect his beautiful wife Leigh (Jessica Lange) and his troubled teenage daughter Danielle (Juliette Lewis) against Max's relentless psychological torment, Sam resorts to unorthodox measures, leading to an unforgettable, action-packed showdown on Cape Fear.
Mary Shelley's Frankenstein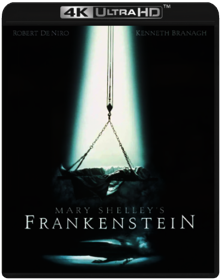 Kenneth Branagh
Casino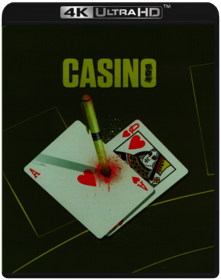 Martin Scorsese
Robert De Niro, Sharon Stone and Joe Pesci star in director Martin Scorsese's riveting look at how blind ambition, white-hot passion and 24-karat greed toppled an empire. Las Vegas, 1973, is the setting for this fact-based story about the Mob's multimillion-dollar casino operation, where fortunes and lives were made and lost with a roll of the dice.
Heat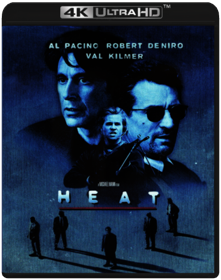 Michael Mann
Heat (2 Disc Director's Cut) Blu-ray
Sleepers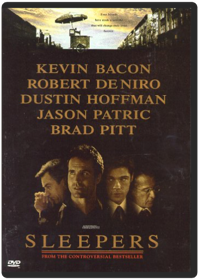 Barry Levinson
Dramatization of the true story of four boys who are imprisoned for a year in the Wilkinson Home for Boys changing them forever. As adults one is a lawyer, one a reporter, & two are professional hit men and all are still filled with the pain & fear of their year in Wilkinson.
Genre: Feature Film-Drama
Rating: R
Release Date: 3-FEB-2004
Media Type: DVD
The Irishman
Martin Scorsese