Kalifornia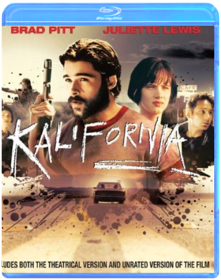 Dominic Sena
Excitement, adventure and unimaginable terror await on the road to Kalifornia. "Brad Pitt is outstanding" (Rolling Stone) and "Juliette Lewis is utterly, heartbreakingly convincing" (Boxoffice) in this chilling psychological thriller co-starring David Duchovny and Michelle Forbes. When urban intellectuals Brian (Duchovny) and Carrie (Forbes) set out on a cross-country trip to research a book about serial killers, they share the ride with a couple they barely know, Early Grace (Pitt) and his girlfriend, Adele (Lewis). Locked in a car hurtling westward, the four travelers struggle to find some common ground. But when they finally do connect, Early's violent nature abruptly emerges, and the terrified Brian and Carrie realize that they don't need to go very farto learn about ruthless killers...because they're already face to face with one!
True Romance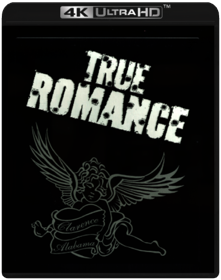 Tony Scott
True Romance (Unrated) (BD)
Interview with the Vampire
Neil Jordan
Legends of the Fall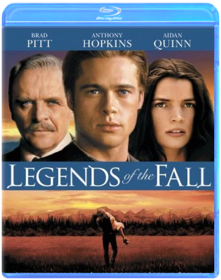 Edward Zwick
1994 Oscar(r) Winner: Best Cinematography. Based on the novella by Jim Harrison, this sweeping romantic epic is about the Ludlow brothers—two men (Brad Pitt, Aidan Quinn) in love with the same woman (Julia Ormond). Also starring Anthony Hopkins. Directed by Edward Zwick (The Siege). Screenplay by Susan Shilliday and Bill Wittliff.
12 Monkeys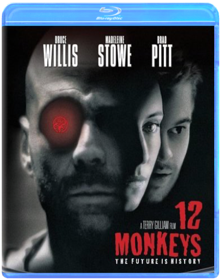 Terry Gilliam
Cole (Bruce Willis) is sent back in time to save the human race from a deadly virus that has forced mankind into dank underground communities in the future. Along his travels, he encounters a psychiatrist (Madeleine Stowe) and a mental patient, brilliantly portrayed by Brad Pitt, who may hold the key to the mysterious rogue group, the Army of the 12 Monkeys, thought to be responsible for unleashing the killer disease. Believing he can obtain a pure virus sample in order to find a cure in the future, he is met with one riddle after another that puts him in a race with time. This sci-fi masterpiece from the genius mind of Terry Gilliam is a modern-day classic.
Seven
David Fincher
Gluttony. Greed. Sloth. Wrath. Pride. Lust. Envy. Two cops (Brad Pitt and Morgan Freeman) track a brilliant and elusive killer who orchestrates a string of horrific murders, each kill targeting a practitioner of one of the Seven Deadly Sins. Gwyneth Paltrow also stars in this acclaimed thriller set in a dour, drizzly city sick with pain and blight. David Fincher (Fight Club, Zodiac, The Curious Case of Benjamin Button) guides the action – physical, mental and spiritual – with a sure understanding of what terrifies us, right up to a stunning denouement that will rip the scar tissue off the most hardened soul.
Sleepers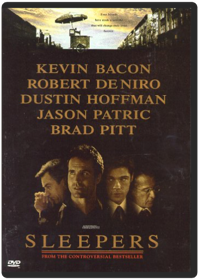 Barry Levinson
Dramatization of the true story of four boys who are imprisoned for a year in the Wilkinson Home for Boys changing them forever. As adults one is a lawyer, one a reporter, & two are professional hit men and all are still filled with the pain & fear of their year in Wilkinson.
Genre: Feature Film-Drama
Rating: R
Release Date: 3-FEB-2004
Media Type: DVD
Fight Club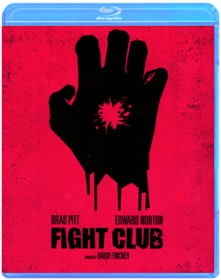 David Fincher
"'Fight Club' pulls you in, challenges your prejudices, rocks your world and leaves you laughing" (Rolling Stone). Brad Pitt ("12 Monkeys", "Seven"), Edward Norton ("Primal Fear," "American History X") and Helena Bonham Carter ("Mighty Aphrodite," "A Room With A View") turn in powerful "performances of which movie legends are made" (Chicago Tribune) in this action-packed hit.

A ticking-time-bomb insomniac (Norton) and a slippery soap salesman (Pitt) channel primal male aggression into a shocking new form of therapy. Their concept catches on, with underground "fight clubs" forming in every town, until a sensuous eccentric (Bonham Carter) gets in the way and ignites an out-of control spiral toward oblivion.
Snatch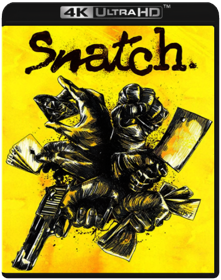 Guy Ritchie
Snatch, Steelbook [Blu-ray]
Ocean's Eleven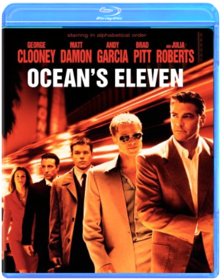 Steven Soderbergh
Ocean's Eleven (2001) (BD)
Spy Game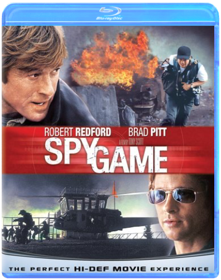 Tony Scott
When a top-secret, unauthorized mission goes awry, CIA agent Tom Bishop (Brad Pitt) is captured—and sentenced to die. With just 24 hours to get him out alive, Bishop's boss, Nathan Muir (Robert Redford), must battle enemies abroad and the system inside the CIA to save his friend. Now the clock is ticking and the race is on … as the deadliest game of all explodes into the spectacular, adrenaline-fueled thriller that ABC Radio says "sizzles with suspense!"
Confessions of a Dangerous Mind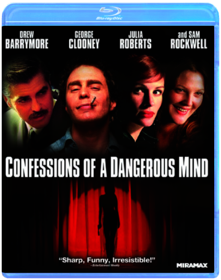 George Clooney
George Clooney (Ocean's Thirteen, Up in the Air) makes his directorial debut and stars alongside Drew Barrymore (He's Just Not That Into You), Sam Rockwell (Iron Man 2) and Julia Roberts (Eat Pray Love) in the comedy thriller that poses an irresistible question: What would happen if a wildly successful TV producer was also a top secret CIA assassin? While a maverick creator of America's favorite game shows gains notoriety for his smash television hits, he is also drawn into a shadowy world of danger as a covert government operative! But soon his double life begins to spiral out of control. Based on Chuck Barris's cult classic autobiography, this entertaining comedy is a killer hit!
Babel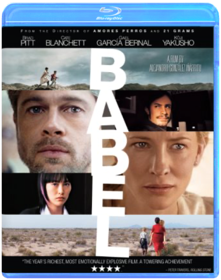 Alejandro González Iñárritu
In Babel, a tragic incident involving an American couple in Morocco sparks a chain of events for four families in different countries throughout the world. In the struggle to overcome isolation, fear, and displacement, each character discovers that it is family that ultimately provides solace.

In the remote sands of the Moroccan desert, a rifle shot rings out— detonating a chain of events that will link an American tourist couple's frantic struggle to survive, two Moroccan boys involved in an accidental crime, a nanny illegally crossing into Mexico with two American children, and a Japanese teen rebel whose father is sought by the police in Tokyo. Separated by clashing cultures and sprawling distances, each of these four disparate groups of people are nevertheless hurtling towards a shared destiny of isolation and grief. In the course of just a few days, they will each face the dizzying sensation of becoming profoundly lost – lost in the desert, lost to the world, lost to themselves – as they are pushed to the farthest edges of confusion and fear as well as to the very depths of connection and love.

In this mesmerizing, emotional film that was shot in three continents and four languages – and traverses both the deeply personal and the explosively political — acclaimed director Alejandro González Iñárritu (21 Grams, Amores Perros) explores with shattering realism the nature of the barriers that seem to separate humankind. In doing so, he evokes the ancient concept of Babel> and questions its modern day implications: the mistaken identities, misunderstandings and missed chances for communication that— though often unseen— drive our contemporary lives. Brad Pitt, Cate Blanchett, Gael García Bernal, Kôji Yakusho, Adriana Barraza and Rinko Kikuchi lead an international ensemble of actors and non-professional actors from Morocco, Tijuana and Tokyo, who enrich Babel's take on cultural diversity and enhance its powerful examination of the links and frontiers between and within us.
Burn After Reading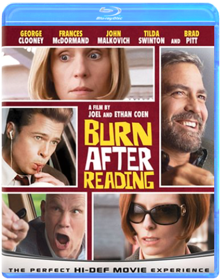 Joel Coen, Ethan Coen
An all-star cast, including George Clooney, Brad Pitt, Frances McDormand, Tilda Swinton and John Malkovich, come together in this outrageous spy comedy about murder, blackmail, sex addiction and physical fitness! When a disc filled with some of the CIA's most irrelevant secrets gets in the hands of two determined, but dim-witted, gym employees, the duo are intent on exploiting their find. But since blackmail is a trade better left for the experts, events soon spiral out of everyone's and anyone's control, resulting in a non-stop series of hilarious encounters! From Joel and Ethan Coen, the Academy Award-winning directors of No Country For Old Men and The Big Lebowski, comes this brilliantly clever and endlessly entertaining movie that critics are calling, "smart, funny, and original" (Ben Lyons, E!).
The Curious Case of Benjamin Button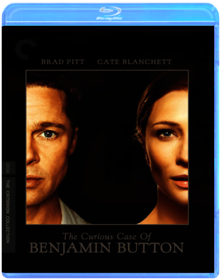 David Fincher
"I was born under unusual circumstances." And so begins The Curious Case of Benjamin Button, adapted from the 1920s story by F. Scott Fitzgerald about a man who is born in his eighties and ages backwards: a man, like any of us, who is unable to stop time. We follow his story, set in New Orleans, from the end of World War I in 1918 into the 21st century, following his journey that is as unusual as any man's life can be. Directed by David Fincher and starring Brad Pitt and Cate Blanchett with Taraji P. Henson, Tilda Swinton, Jason Flemyng, Elias Koteas and Julia Ormond, "Benjamin Button," is a grand tale of a not-so-ordinary man and the people and places he discovers along the way, the loves he finds, the joys of life and the sadness of death, and what lasts beyond time.
Inglourious Basterds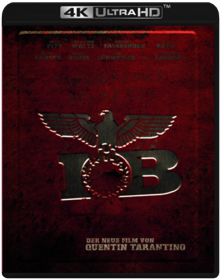 Quentin Tarantino
Brad Pitt takes no prisoners in Quentin Tarantino's high-octane WWII revenge fantasy Inglourious Basterds. As war rages in Europe, a Nazi-scalping squad of American soldiers, known to their enemy as "The Basterds," is on a daring mission to take down the leaders of the Third Reich. Bursting with "action, hair-trigger suspense and a machine-gun spray of killer dialogue" (Peter Travers, Rolling Stone), Inglourious Basterds is "another Tarantino masterpiece" (Jake Hamilton, CBS-TV)!
Moneyball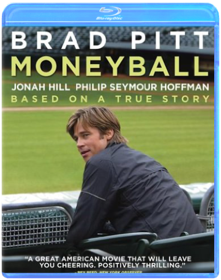 Bennett Miller
Oakland A's general manager Billy Beane (Brad Pitt) challenges the system and defies conventional wisdom when his is forced to rebuild his small-market team on a limited budget. Despite opposition from the old guard, the media, fans and their own field manager (Philip Seymour Hoffman), Beane - with the help of a young, number-crunching, Yale-educated economist (Jonah Hill) - develops a roster of misfits…and along the way, forever changes the way the game is played.
The Tree of Life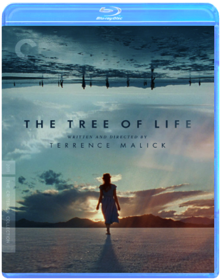 Terrence Malick
This stunningly original triumph from visionary director Terrence Malick stars Academy Awardr Nominee Brad Pitt and Academy Awardr Winner Sean Penn. The epic, yet intimate, story follows the life journey of Jack O'Brien (played as an adult by Penn), the eldest son of a fractured Midwestern family. Pitt delivers a powerful performance as the cataclysmic force of nature in Jack's world, his complex and rigidly authoritarian father. Hailed as a visually breathtaking masterpiece by critics and audiences alike, The Tree Of Life won the Cannes Film Festival's highest honor, becoming one of the year's most talked about films.
Fury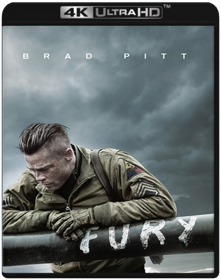 David Ayer
April, 1945. As the Allies make their final push in the European Theatre, a battle-hardened army sergeant named Wardaddy (Brad Pitt) commands a Sherman tank and her five-man crew on a deadly mission behind enemy lines. Outnumbered and outgunned, and with a rookie soldier thrust into their platoon, Wardaddy and his men face overwhelming odds in their heroic attempts to strike at the heart of Nazi Germany.
Ad Astra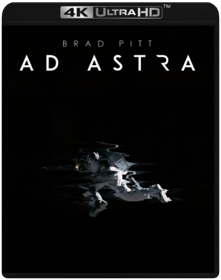 James Gray
Astronaut Roy McBride (Brad Pitt) travels to the outer edges of the solar system to find his missing father and unravel a mystery that threatens the survival of our planet.
Once upon a Time in Hollywood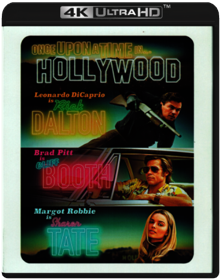 Quentin Tarantino
Quentin Tarantino's Once Upon a Time... in Hollywood visits 1969 Los Angeles, where everything is changing, as TV star Rick Dalton (Leonardo DiCaprio) and his longtime stunt double Cliff Booth (Brad Pitt) make their way around an industry they hardly recognize anymore. The ninth film from the writer-director features a large ensemble cast and multiple storylines in a tribute to the final moments of Hollywood's golden age.