Kids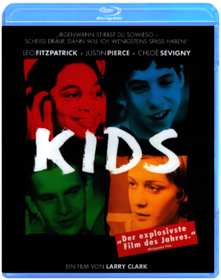 Larry Clark
Powerful and passionate, colorful and compelling, Larry Clark's KIDS is 24 frenetic hours in the life of a group of contemporary teenagers who, like all teenagers, believe they are invincible. With breathtaking images from one of the world's most renowned photographers, KIDS is a deeply affecting, no-holds-barred landscape of words and images, depicting with raw honesty the experiences, attitudes and uncertainties of innocence lost. KIDS gets under the skin and lingers, long after it is viewed. The kids at the core of the story are just that: teenagers living the urban melee of modern-day America. But while these kids dwell in the big city, their story could, quite possibly, happen anywhere.
Gummo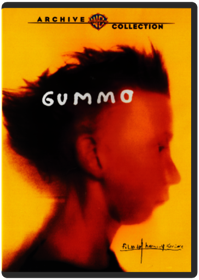 Harmony Korine
From Harmony Korine, screenwriter of Kids, comes a haunting portrait of life in small-town America. Through a collection of dreamlike and devastating images, Korine offers a glimpse of Xenia, Ohio, a world existing in the aftermath of a tornado.

This product is manufactured on demand using DVD-R recordable media. Amazon.com's standard return policy will apply.

This product is expected to play back in DVD Video "play only" devices, and may not play in other DVD devices, including recorders and PC drives.
Ken Park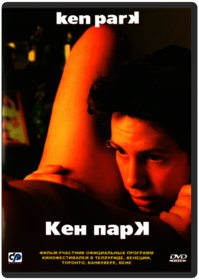 Larry Clark, Edward Lachman
Filmmaker Larry Clark reunites with Kids screenwriter Harmony Korine, with some additional directorial assistance from cinematographer Ed Lachman, for this look at a group of troubled teens and their guardians living in Southern California. Ken Park takes its name from the skate park where an ancillary character takes his own life in the film's opening moments, and then proceeds to chronicle the somewhat-interrelated lives of his classmates.

The audience is introduced to Tate (James Ransome), a young man living in relative misery with his board-game-playing grandparents. Also tormented by his living situation is Claude (Stephen Jasso), a quiet, shy teen constantly henpecked by his brutish father (Wade Andrew Williams). Meanwhile, the vapid Shawn (James Bullard) occasionally trades verbal spars with his mother, in between leaving the house for erotic sessions with his girlfriend's mom. Finally there is Peaches (Tiffany Limos), living alone with her devoutly religious father as she covertly experiments with her boyfriend (Mike Apaletegui).

Though Ken Park played at such festivals as Toronto and Telluride in the fall of 2002, it would languish on the shelf for months and months afterward, as its non-commercial content made finding a U.S. distributor near-impossible.

Uncut & Uncensored Anamorphic (16:9) Widescreen Version
English 5.1 & Russian 5.1 Audio Options
Optional Russian Subtitles
Mister Lonely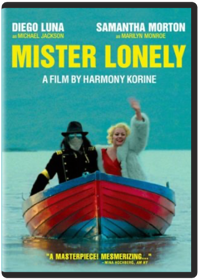 Harmony Korine
Only Harmony Korine could weave Michael Jackson, Marilyn Monroe, her daughter Shirley Temple, and flying nuns into a hypnotically funny and truly poignant tale of the instability behind fanaticism and the redemption we can hope to find in one another. The film follows a lonely Michael Jackson impersonator who is invited by a beautiful Marilyn Monroe to a commune in the Scottish Highlands full of other impersonators, including the Queen of England, Madonna, Sammy Davis Jr., and James Dean. In a parallel storyline, the incomparable Werner Herzog plays a Latin American priest who learns his missionary of nuns can literally fly. (IFC Films)
Spring Breakers
Harmony Korine
Four frustrated college girlfriends (Selena Gomez, Vanessa Hudgens, Ashley Benson and Rachel Korine) plot to fund their best spring break ever by burglarizing a fast-food shack. But that's only the beginning... during a night of partying, the girls get arrested. Hungover a nd clad only in bikinis, the girls appear before a judge and get bailed out unexpectedly by Alien (James Franco), an infamous local dealer who takes them on the wildest spring-break trip in history.
The Beach Bum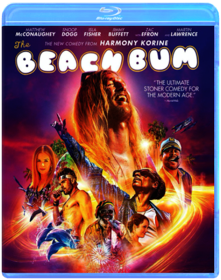 Harmony Korine
The Beach Bum follows the hilarious misadventures of Moondog (Matthew McConaughey), a rebellious rogue who always lives life by his own rules. Co-starring Snoop Dogg, Zac Efron, and Isla Fisher, The Beach Bum is a refreshingly original and subversive new comedy from director Harmony Korine (Kids, Spring Breakers).