Metropolis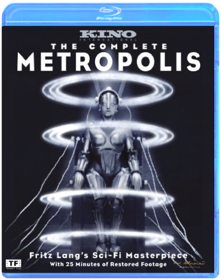 Fritz Lang
Frankenstein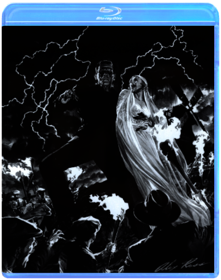 James Whale
The Invisible Man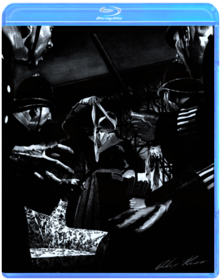 James Whale
The signature adaptation of H.G. Wells' The Invisible Man stars Claude Rains as a mysterious scientist who discovers a serum that makes him invisible. Covered by bandages and dark glasses, the scientist arrives at a small English village and attempts to hide his amazing discovery. He soon realizes, however, that the same drug which renders him invisible is slowly driving him insane and capable of committing unspeakable acts of terror. Directed by James Whale, the horror classic features groundbreaking special effects by John P. Fulton that inspired many of the techniques that are still used today.
The Bride of Frankenstein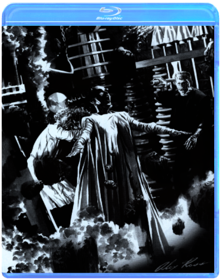 Tod Browning, Karl Freund, James Whale, George Waggner
SPECIAL FEATURES:

Dracula (1931):
Dracula (1931): Spanish Version with introduction by Lupita Tovar Kohner
The Road to Dracula
Lugosi: The Dark Prince
Dracula: The Restoration
Dracula Archives
Alternate Score by Phillip Glass Performed by the Kronos Quartet
Feature Commentary by Film Historian David J. Skal
Feature Commentary by Steve Haberman, Screenwriter of Dracula: Dead and Loving It
Trailer Gallery

Frankenstein:
The Frankenstein Files: How Hollywood Made a Monster
Karloff: The Gentle Monster
Frankenstein Archives
Boo!: A Short Film
Feature Commentary by Film Historian Rudy Behlmer
Feature Commentary by Historian Sir Christopher Frayling
100 Years of Universal: Restoring the Classics
Trailer Gallery

The Mummy (1932):
Mummy Dearest: A Horror Tradition Unearthed
He Who Made Monsters: The Life and Art of Jack Pierce
Unraveling The Legacy Of The Mummy
The Mummy Archives
Feature Commentary By Rick Baker, Scott Essman, Steve Haberman, Bob Burns and Brent Armstrong
Feature Commentary by Film Historian Paul M. Jensen
100 Years of Universal: The Carl Laemmle Era
Trailer Gallery

The Invisible Man:
Now You See Him: The Invisible Man Revealed
Production Photos
Feature Commentary by Film Historian Rudy Behlmer
100 Years of Universal: Unforgettable Characters
Trailer Gallery

The Bride of Frankenstein:
She's Alive!: Creating The Bride of Frankenstein
The Bride of Frankenstein Archives
Feature Commentary by Film Historian Scott MacQueen
Trailer Gallery

The Wolf Man:
Monster by Moonlight: An Original Documentary
The Wolf Man: From Ancient Curse to Modern Myth
Pure in Heart: The Life and Legacy of Lon Chaney Jr.
He Who Made Monsters: The Life and Art of Jack Pierce
The Wolf Man Archives
Feature Commentary by Film Historian Tom Weaver
100 Years of Universal: The Lot
Trailer Gallery
Things to Come
William Cameron Menzies
A landmark collaboration between writer H. G. Wells (Island of Lost Souls), producer Alexander Korda (The Thief of Bagdad), and designer and director William Cameron Menzies (Gone with the Wind), Things to Come is a science fiction film like no other, a prescient political work that predicts a century of turmoil and progress. Skipping through time, Things to Come bears witness to world war, dictatorship, disease, the rise of television, and finally, utopia. Conceived, written, and overseen by Wells himself as an adaptation of his own work, this megabudgeted production, the most ambitious ever from Korda's London Films, is a triumph of imagination and technical audacity.
Creature from the Black Lagoon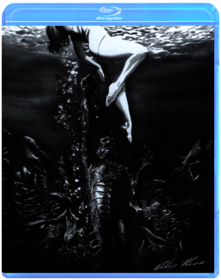 John Sherwood, Jack Arnold
The original Creature from the Black Lagoon is one of the silver screen's most unforgettable characters and, along with the other Universal Classic Monsters, defined the Hollywood horror genre. The Creature from the Black Lagoon: Complete Legacy Collection includes all 3 films from the original legacy including the gripping classic and the sequels that followed. These landmark motion pictures perfectly blended Universal's classic monster heritage with the science fiction explosion of the 1950s and continue to inspire remakes and adaptations that strengthen the legend of the Creature from the Black Lagoon to this day.
Godzilla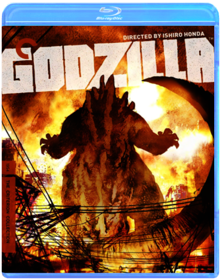 Ishirô Honda
Ishiro Honda's Godzilla is the roaring granddaddy of all monster movies. It's also a remarkably humane and melancholy drama made in Japan at a time when the country was still reeling from nuclear attack and H-bomb testing. Its rampaging radioactive beast, the poignant embodiment of an entire population's fears, became a beloved international icon of destruction, spawning more than twenty sequels and spinoffs. This first thrilling, tactile spectacle continues to be a cult phenomenon; here, we present the original, 1954 Japanese version, along with Godzilla: King of the Monsters!, the 1956 American reworking starring Raymond Burr (Rear Window).
Forbidden Planet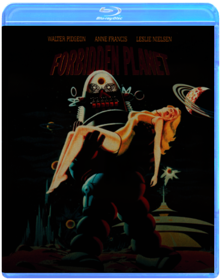 Fred M. Wilcox
Forbidden Planet is the granddaddy of tomorrow, a pioneering work whose ideas and style would be reverse-engineered into many cinematic space voyages to come. Leslie Nielsen plays the commander who brings his spacecruiser crew to Planet Altair-4, home to Dr. Morbius (Walter Pidgeon), his daughter (Anne Francis), a dutiful robot named Robby…and to a mysterious terror. Featuring sets of extraordinary scale and the first all-electronic musical soundscape in film history, Forbidden Planet is in a movie orbit all its own.
The Blob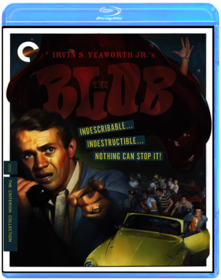 Irvin S. Yeaworth Jr.
A cult classic of gooey greatness, The Blob follows the havoc wreaked on a small town by an outer-space monster with neither soul nor vertebrae, with Steve McQueen (The Great Escape) playing the rebel teen who tries to warn the residents about the jellylike invader. Strong performances and ingenious special effects help The Blob transcend the schlock sci-fi and youth delinquency genres from which it originates. Made outside of Hollywood by a maverick film distributor and a crew whose credits mostly comprised religious and educational shorts, The Blob helped launch the careers of McQueen and composer Burt Bacharach, whose bouncy title song is just one of this film's many unexpected pleasures.
The Twilight Zone - The Complete Series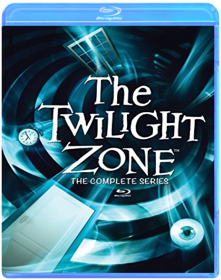 Stanley Donen, Joseph Newman, Ida Lupino, Richard Donner, Christian Nyby
All 156 episodes of Rod Serling's classic television series in one special blu-ray box set. This collection includes all 5 seasons of the groundbreaking TV series. Guest stars include Art Carney, Burgess Meredith, Cliff Robertson, Dennis Hopper, Bill Bixby, Leonard Nimoy, Burt Reynolds, Don Rickles, Jack Klugman, Robert Redford, Lee Marvin, Martin Landau, Telly Savalas, William Shatner and many more.
Robinson Crusoe on Mars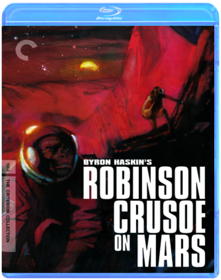 Byron Haskin
Special effects wunderkind and genre master Byron Haskin (The War of the Worlds, The Outer Limits) won a place in the hearts of fantasy film lovers everywhere with this gorgeously designed journey into the unknown. Robinson Crusoe on Mars tells the story of U.S. astronaut Commander "Kit" Draper (Paul Mantee), who must fight for survival when his spaceship crash-lands on the barren waste of Mars, a pet monkey his only companion. But is he actually alone? Shot in vast Techniscope and blazing color, this is an imaginative and beloved marvel of classic science fiction.
Alphaville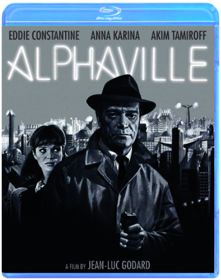 Jean-Luc Godard
A 4K Restoration! From Jean-Luc Godard, the influential director of Breathless, Contempt, Band of Outsiders and Pierrot Le Fou. American secret agent Lemmy Caution (Eddie Constantine, Attack of the Robots) is sent to the distant space city of Alphaville where he must find a missing person and kill the inventor of fascist computer Alpha 60. Anna Karina (The Nun) and Akim Tamiroff (After the Fox) co-star in this cockeyed fusion of science-fiction with pulp characters and surrealist poetry. Godard's irreverent journey to the mysterious Alphaville remains one of the least conventional films of all time. Beautifully shot in glorious black-and-white by Raoul Coutard (Jules and Jim, First Name: Carmen).

Special Features:
-Audio Commentary by Film Historian Tim Lucas
-Both Original French and English Versions of the Film
-Anna Karina Interview
-Colin MacCabe Introduction
-Theatrical Trailer
David Cronenberg's Early Works
David Cronenberg
One of the most singular auteurs of the horror and science fiction genres, David Cronenberg has wowed audiences with his depictions of body transformations and explorations of society, this collection of his early short and feature films shows a master learning his craft and exploring many of the themes that would dominate his most celebrated work.

Transfer (1966), Cronenberg's first short film, is a surreal sketch of a doctor and his patient. From the Drain (1967) finds two men in a bathtub, which may be part of a centre for veterans of a future war. Stereo (1969), Cronenberg s first official feature film, stunningly shot in monochrome, concerns telepaths at the Institute for Erotic Enquiry where patients undergo tests by Dr. Luther Stringfellow. In Crimes of the Future (1970) Cronenberg worked in colour and with a larger budget, where we find the House of Skin clinic director (Ronald Mlodzik, returning from Stereo) searching for his mentor, Antoine Rouge, who has disappeared following a catastrophic plague.

These early amateur feature films, shot in and around Cronenberg's university campus, prefigure his later films' concerns with strange institutions, male/female separation and ESP, echoing the likes of Videodrome, Dead Ringers and Scanners.

SPECIAL EDITION CONTENTS:

Brand new restorations of four Cronenberg films
Original mono audio for all films
Optional english subtitles for the deaf and hard of hearing
Transfer the Future: Author and critic Kim Newman discusses Cronenberg s early works
Sleeve featuring newly illustrated artwork by Gilles Vranckx
Seconds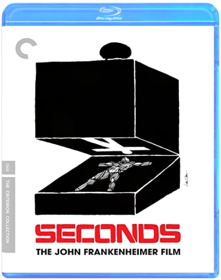 John Frankenheimer
Rock Hudson (All That Heaven Allows) is a revelation in this sinister, science-fiction-inflected dispatch from the fractured 1960s. SECONDS, directed by John Frankenheimer (The Manchurian Candidate), concerns a middle-aged businessman dissatisfied with his suburban existence, who elects to undergo a strange and elaborate procedure that will grant him a new life. Starting over in America, however, is not as easy as it sounds. This paranoiac symphony of canted camera angles (courtesy of famed cinematographer James Wong Howe), fragmented editing, and layered sound design is a remarkably risk-taking Hollywood film that ranks high on the list of its legendary director's major achievements.
2001: A Space Odyssey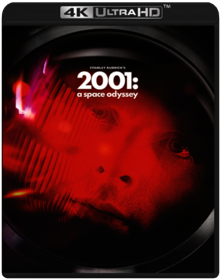 Stanley Kubrick
Barbarella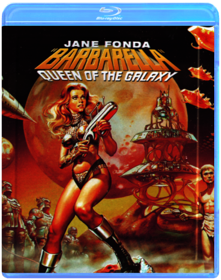 Roger Vadim
Sexy Barbarella roams 41st-century space with her blind guardian angel, Pygar.
A Clockwork Orange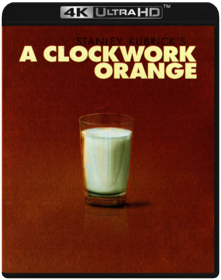 Stanley Kubrick
Clockwork Orange, A: Special Edition (BD)
Solaris
Andrei Tarkovsky
Ground control has been receiving strange transmissions from the remaining residents of the Solaris space station. When cosmonaut and psychologist Kris Kelvin is sent to investigate, he experiences the strange phenomena that afflict the Solaris crew, sending him on a voyage into the darkest recesses of his own consciousness. In Solaris, the legendary Russian filmmaker Andrei Tarkovsky (Ivan's Childhood, Andrei Rublev) gives us a brilliantly original science-fiction epic that challenges our conceptions about love, truth, and humanity itself.
Fantastic Planet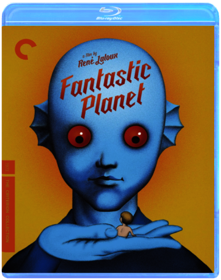 René Laloux
Watched Once. From a Private Collection. Kept in Great Condition.
World on a Wire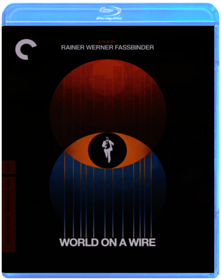 Rainer Werner Fassbinder
World on a Wire is a gloriously paranoid, boundlessly inventive take on the future from German wunderkind Rainer Werner Fassbinder (The Marriage of Maria Braun). With dashes of Stanley Kubrick, Kurt Vonnegut, and Philip K. Dick, as well as a flavor entirely his own, Fassbinder tells the noir-spiked tale of a reluctant action hero, Fred Stiller (The Odessa File's Klaus Lowitsch), a cybernetics engineer who uncovers a massive corporate conspiracy. At risk? (Virtual) reality as we know it. Originally made for German television, this recently rediscovered, three-and-a-half-hour labyrinth is a satiric and surreal look at the weird world of tomorrow from one of cinema's kinkiest geniuses.
Flesh Gordon
Michael Benveniste, Howard Ziehm
Jason Williams, Suzanne Fields. Flesh Gordon, Dale Ardor and scientist Flexi Jerkoff travel to the planet Porno to save the Earth from Emperor Wang in this sexy spoof. Complete, uncut version restored from the original master. 1975/color/90 min/unrated/widescreen.
Zardoz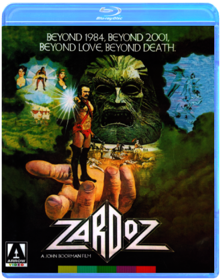 John Boorman
Death Race 2000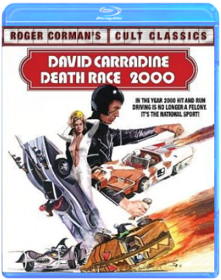 Paul Bartel
The Rocky Horror Picture Show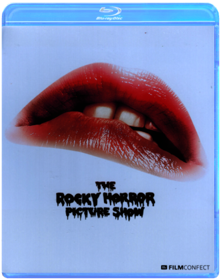 Jim Sharman
Fasten your garter belt and come up to the lab and see what's on the slab! It's The Rocky Horror Picture Show Special Edition, a screamingly funny, sinfully twisted salute to sci-fi, horror, B-movies and rock music, all rolled into one deliciously decadent morsel. And now there's even more to make you shiver with antici...pation: two additional musical numbers, "Once In A While" and "Superheroes", never seen theatrically or available on video! The madcap, musical mayhem begins when rain-soaked Brad and Janet take refuge in the castle of Dr. Frank-N-Furter, a transvestite mad scientist from outer space who is about to unveil his greatest creation - and have a bit of fun with his reluctant guests! Join Tim Curry, Barry Bostwick, Susan Sarandon and rock star Meat Loaf in the most popular cult classic of all time.
Shivers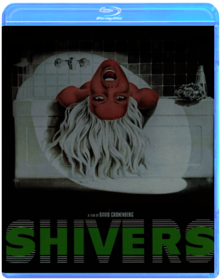 David Cronenberg
Starliner Towers is just another highrise apartment building until something terrible begins to go wrong. A terrifying parasite has taken hold, infecting everyone. Normal people are becoming deranged, committing uncontrollable acts of mindless violence. There's nowhere to hide and no escape from the terror.
The Man Who Fell to Earth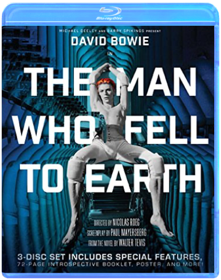 Nicolas Roeg
LIMITED COLLECTOR'S EDITION celebrates the iconic cult classic with 3 discs, 72-page booklet, collectible art, new interviews and more.
Close Encounters of the Third Kind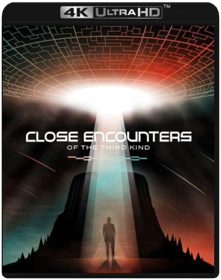 Steven Spielberg
Celebrate the 40th anniversary of Steven Spielberg's sci-fi blockbuster, now fully restored in 4K. Richard Dreyfuss stars as cable worker Roy Neary, who experiences a close encounter of the first kind - witnessing UFOs soaring across the sky. Meanwhile, government agents have close encounters of the second kind - discovering physical evidence of extraterrestrial visitors in the form of a lost fighter aircraft from World War II and a stranded military ship that disappeared decades earlier only to suddenly reappear in an unusual place. Roy and the agents follow the clues that have drawn them to reach a site where they will have a close encounter of the third kind - contact.
Rabid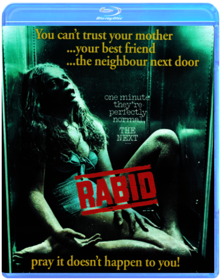 David Cronenberg
"David Cronenberg' underrated second film continues to develop his theme of body manipulation. ", Combustible Celluloid

With Rabid, acclaimed director David Cronenberg (The Fly, Dead Ringers, Naked Lunch) delivers a high-tension thriller filled with "zombified sluts and shock moments... an irresistible combination that Cronenberg handles well", (Almar Haflidason, BBC)!

After undergoing radical emergency surgery, Rose (former adult film star Marilyn Chambers in her first leading role in a mainstream film) develops an insatiable desire for blood. She searches out victims to satisfy her incurable craving, infecting them with an unknown disease which in turn swiftly drives them insane... and makes them equally bloodthirsty.

Follow the lovely but deadly Rose through her terrifying ordeal as victim by victim, the spreading circle of casualties grows... until no one can escape their grisly fate of becoming... Rabid.
Wizards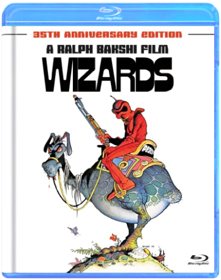 Ralph Bakshi
Legendary and groundbreaking animator Ralph Bakshi's Wizards is the tale of a war between supernatural siblings set in a post-apocalyptic Earth populated by elves, fairies and mutants. Combining traditional cell animation with Bakshi's unique conversion of live film footage into striking, high-contrast animation, Wizards is both whimsical and sinister. This cult favorite from the director of Fritz the Cat (1972) and The Lord of the Rings (1978) celebrates 35 years since it first enchanted animation fans. Starring the voices of Mark Hamill, Susan Tyrrell and Richard Romanus.
The Fury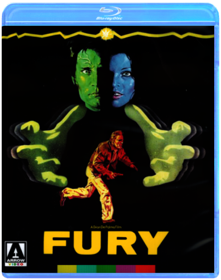 Brian De Palma
United Kingdom released, Blu-Ray/Region B : it WILL NOT play on regular DVD player, or on standard US Blu-Ray player. You need multi-region Blu-Ray player to view it in USA/Canada: LANGUAGES: English ( Dolby Digital 2.0 ), English ( Dolby Linear PCM ), English ( DTS-HD Master Audio ), English ( Subtitles ), WIDESCREEN (1.85:1), SPECIAL FEATURES: Behind the scenes, Booklet, Cast/Crew Interview(s), Interactive Menu, Photo Gallery, Posters, Remastered, Scene Access, Short Film, Special Edition, Trailer(s), SYNOPSIS: Brian De Palma followed the huge success of Carrie with another slice of telekinetic horror, upping the ante by featuring more than one psychic. John Cassavetes gives his most sinister performance since Rosemary's Baby as a man who kidnaps the telepathic son of his colleague (Kirk Douglas), aiming to turn him and similarly gifted individuals into human weapons. Meanwhile, Gillian (Amy Irving), is worried enough about the destructive potential of her own powers to agree to be institutionalised - but is the Paragon Institute all that it's cracked up to be? De Palma pulls out all the stops with some spectacular set-pieces (including one that will put viewers off fairground rides for life), before a spectacularly explosive climax that unforgettably demonstrates why Gillian is so afraid of her powers. She can trigger nosebleeds without any effort, so how much damage can she do when she's actually trying to hurt someone? ...The Fury
Invasion of the Body Snatchers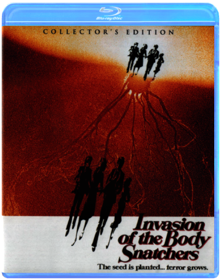 Philip Kaufman
Under cover of darkness, while an unsuspecting city sleeps, an alien life form begins to sow the seeds of unspeakable terror. Donald Sutherland, Brooke Adams, Leonard Nimoy, Veronica Cartwright and Jeff Goldblum star in this shocking, "first-rate suspense thriller", (Newsday).

One by one, the residents of San Francisco are becoming drone-like shadows of their former selves. As the phenomenon spreads, two Department of Health workers, Matthew (Sutherland) and Elizabeth (Adams), uncover the horrifying truth: Mysterious pods are cloning humans and destroying the originals! The unworldly invasion grows stronger with each passing minute, hurling Matthew and Elizabeth into a desperate race to save not only their own lives, but the future of the entire human race.

Special Features Include:

-2K scan of the inter-positive
-"Star-Crossed in The Invasion:" An interview with actress Brooke Adams (9 minutes)
-"Leading the Invasion:" An interview with actor Art Hindle (25 minutes)
-"Re-Creating The Invasion:" An interview with writer W.D. Richter (16 minutes)
-"Scoring the Invasion:" An interview with composer Denny Zeitlin (15 minutes)
-Audio Commentary with author/film historian Steve Haberman
-Audio Commentary by director Philip Kaufman
-"Re-Visitors From Outer Space, or How I Learned To Stop Worrying And Love The Pod:" Including interviews with director Philip Kaufman, screenwriter W.D. Richter, director of photography Michael Chapman, and actors Donald Sutherland and Veronica Cartwright (15 minutes)      
-"Practical Magic: The Special Effects Pod" (4 minutes)
-"The Man Behind The Scream: The Sound Effects Pod:" An interview with Ben Burtt and sound editor Bonnie Koehler (12 minutes)
-"The Invasion Will Be Televised: The Cinematography Pod" (5 minutes)
- Theatrical Trailer
- TV Spots
- Radio Spots
- Photo Gallery
- An episode of SCIENCE FICTION THEATRE, "Time is Just A Place,: based on Jack Finney's short story directed by Jack Arnold
Sex World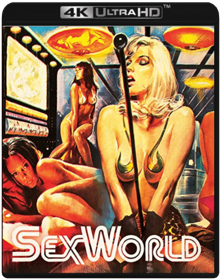 Anthony Spinelli
Superman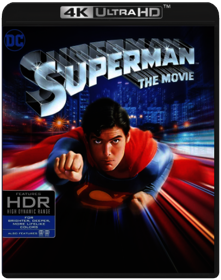 Richard Donner
Alien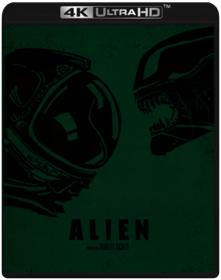 Ridley Scott
The Brood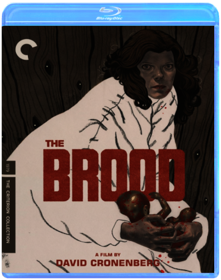 David Cronenberg
A disturbed woman is receiving a radical form of psychotherapy at a remote, mysterious institute. Meanwhile, her five-year-old daughter, under the care of her estranged husband, is being terrorized by a group of demonic beings. How these two story lines connect is the shocking and grotesque secret of this bloody tale of monstrous parenthood from David Cronenberg (Scanners), starring Oliver Reed (Women in Love) and Samantha Eggar (The Collector). With its combination of psychological and body horror, The Brood laid the groundwork for many of the director's films to come, but it stands on its own as a personal, singularly scary vision. DIRECTOR-APPROVED BLU-RAY SPECIAL EDITION FEATURES • New, restored 2K digital transfer, supervised by director David Cronenberg, with uncompressed monaural soundtrack • New documentary about the making of the film and Cronenberg's early work, featuring actor Samantha Eggar, producer Pierre David, cinematographer Mark Irwin, assistant director John Board, and special makeup effects artists Rick Baker (Videodrome) and Joe Blasco (Shivers and Rabid) • New, restored 2K digital transfer of Crimes of the Future, a 1970 feature by Cronenberg, supervised by the director, plus a 2011 interview in which the director discusses his early films with Fangoria editor Chris Alexander • Interview from 2013 with actors Art Hindle and Cindy Hinds • Appearance by actor Oliver Reed on The Merv Griffin Show from 1980 • Trailer and radio spot • PLUS: An essay by critic Carrie Rickey
Mad Max
George Miller
Stalker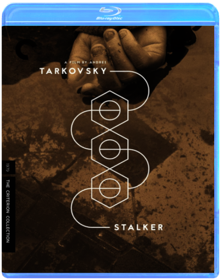 Andrei Tarkovsky
Andrei Tarkovsky s final Soviet feature is a metaphysical journey through an enigmatic postapocalyptic landscape, and a rarefied cinematic experience like no other. A hired guide the Stalker leads a writer and a scientist into the heart of the Zone, the restricted site of a long-ago disaster, where the three men eventually zero in on the Room, a place rumored to fulfill one s most deeply held desires. Adapting a science-fiction novel by Arkady and Boris Strugatsky, Tarkovsky created an immersive world with a wealth of material detail and a sense of organic atmosphere. A religious allegory, a reflection of contemporaneous political anxieties, a meditation on film itself Stalker envelops the viewer by opening up a multitude of possible meanings.

BLU-RAY SPECIAL EDITION FEATURES
- New 2K digital restoration, with uncompressed monaural soundtrack
- New interview with Geoff Dyer, author of Zona: A Book About a Film About a Journey to a Room
- Interview from 2002 with cinematographer Alexander Knyazhinsky
- Interview from 2002 with set designer Rashit Safiullin
- Interview from 2002 with composer Eduard Artemyev
- New English subtitle translation
- More!
- PLUS: An essay by critic Mark Le Fanu
Altered States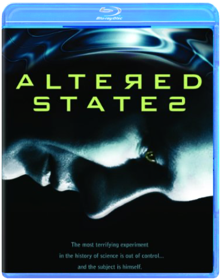 Ken Russell
Escape from New York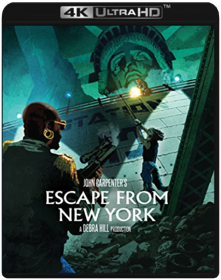 John Carpenter
A thrilling landmark film that jolts along at a breakneck pace, Escape From New York leapt to cult status with high-octane action, edge-of-your-seat suspense and the mind-blowing vision of lone warrior Snake Plissken (Kurt Russell) battling his way out of a post-apocalyptic Manhattan!

In a world ravaged by crime, the entire island of Manhattan has been converted into a walled prison where brutal prisoners roam. But when the US president (Donald Pleasence) crash-lands inside, only one man can bring him back: notorious outlaw and former Special Forces war hero Snake Plissken (Russell). But time is short. In 24 hours, an explosive device implanted in his neck will end Snake' mission (and his life) unless he succeeds!
Heavy Metal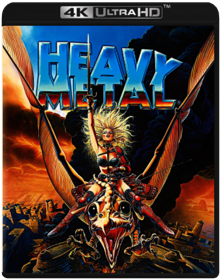 Gerald Potterton
Based on the fantastical illustrated magazine Heavy Metal, producer Ivan Reitman enlists the help of some of Hollywood's animation masters to create the otherworldly tale of a glowing green orb from outer space that spreads destruction throughout the galaxy. Only when encountered by its one true enemy, to whom it is inexplicably drawn, will goodness prevail throughout the universe. Richly and lavishly drawn, the vignettes of the orb's dark victories include the character voices of John Candy, Harold Ramis and a pounding soundtrack by Black Sabbath, Blue Oyster Cult, Cheap Trick, Devo, Donald Fagen, Don Felder, Grand Funk Railroad, Sammy Hagar, Journey, Nazareth, Stevie Nicks, Riggs, and Trust. Highly imaginative and full of surprising special effects, Heavy Metal set the standard for the alternative contemporary animation. An intoxicating experience not to be missed!
The Road Warrior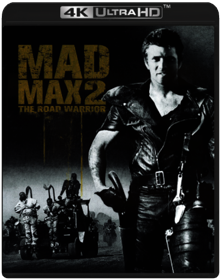 George Miller
Quick Shipping !!! New And Sealed !!! This Disc WILL NOT play on standard US DVD player. A multi-region PAL/NTSC DVD player is request to view it in USA/Canada. Please Review Description.
Scanners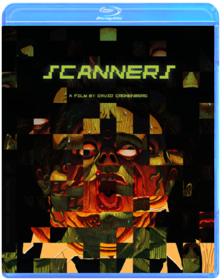 David Cronenberg
SCANNERS (BLU-RAY/DVD COMBO/1981/WS 1.78/3 DISC)HORROR
Time Bandits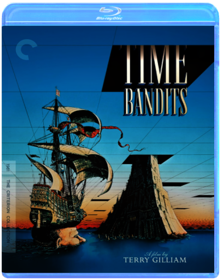 Terry Gilliam
A young boy named kevin escapes his gadget-obsessed parents to join a band of time-traveling dwarves. Armed with a map stolen from the supreme being, they plunder treasure from napoleon and agamemnon, but the evil genius is watching their every move.
Blade Runner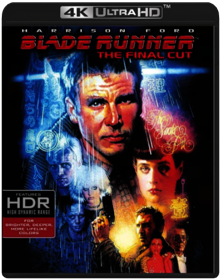 Ridley Scott
Liquid Sky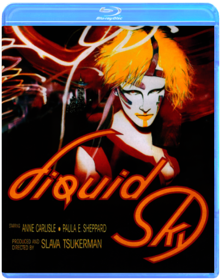 Slava Tsukerman
Item is brand new & sealed.
The Thing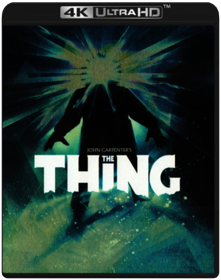 John Carpenter
Special Features Include:

-2K scan of the inter-positive supervised and approved by director of photography Dean Cundey
-4.1 created from the original 70MM Six Track Dolby Stereo soundtrack
-Audio Commentary with director of photography Dean Cundey
-Audio Commentary by director John Carpenter and actor Kurt Russell
-"The Men of Outpost 31:" Interviews with Keith David, Thomas Waites, Peter Maloney, and more
-"Assembling and Assimilation:" An interview with editor Todd Ramsay
-"Behind the Chameleon:" Interviews with visual effects artists Peter Kuran and Susan Turner, special make-up effects artist Rob Burman, and Brian Wade and more
-"Sounds from the Cold:" Interviews with supervising sound editor David Lewis Yewdall and special sound effects designer Alan Howarth
-"Between the Lines:" An interview with novelization author Alan Dean Foster
-"John Carpenter's The Thing: Terror Takes Shape:" A documentary on the making of THE THING featuring interviews with John Carpenter, Kurt Russell, special effects make-up designer Rob Bottin, legendary matte artist Albert Whitlock, and members of the cast and crew (80 minutes – SD)
-Outtakes (5 minutes - SD)

-Vintage featurettes from the electronic press kit featuring interviews with John Carpenter, Kurt Russell, and Rob Bottin (12 minutes - SD)
-Vintage featurettes "The Making of a Chilling Tale" and "The Making of THE THING" (1982 – 14 minutes - SD)
-Vintage Product Reel – contains a promotional condensed version of the film with additional footage not in the film (19 minutes - SD)

-Vintage Behind-the-Scenes footage (2 minutes - SD)
-Annotated Production Archive – Production Art and Storyboards, Location Scouting, Special Make-up Effects, Post Production (48 minutes - SD)
-Network TV Broadcast version of THE THING (92 minutes - SD)
-Teaser Trailer
-Theatrical Trailers (U.S. and German Trailer)
-TV spots
-Radio Spots
-Still Gallery (behind-the-scenes photos, posters and lobby cards)
The Dead Zone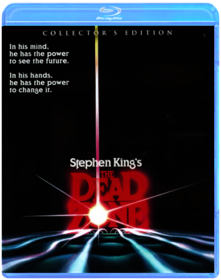 David Cronenberg
Christopher Walken wakes from a coma due to a car accident, only to find he has lost five years of his life, and yet gained psychic powers. Foreseeing the future appears to be a 'gift' at first, but ends up causing problems…
Videodrome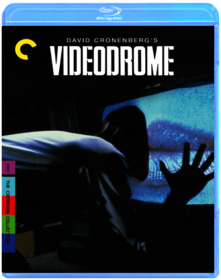 David Cronenberg
2010: The Year We Make Contact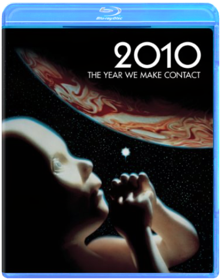 Peter Hyams
2010: The Year We Make Contact (BD)
Dune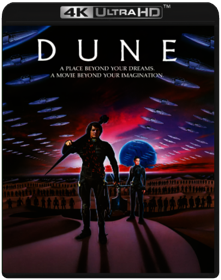 David Lynch
Dazzling special effects, unforgettable images and powerful performances highlight David Lynch's stunning film version of Frank Herbert's classic science-fiction epic about an intergalactic warrior's messianic rise. Starring Kyle MacLachlan, José Ferrer, Max von Sydow, Oscar® winner Linda Hunt and Sting, Dune is the ultimate adventure experience that goes beyond the imagination.
The Element of Crime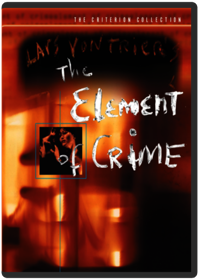 Lars von Trier
Lars von Trier's stunning debut film is the story of Fisher, an exiled ex-cop who returns to his old beat to catch a serial killer with a taste for young girls. Influenced equally by Hitchcock and science fiction, von Trier (Zentropa, Breaking the Waves, The Idiots) boldly reinvents expressionist style for his own cinematic vision of a post-apocalyptic world. Shot in shades of sepia, with occasional, startling flashes of bright blue, The Element of Crime (Forbrydelsens Element) combines dark mystery and operatic sweep to yield a pure celluloid nightmare.
Ghostbusters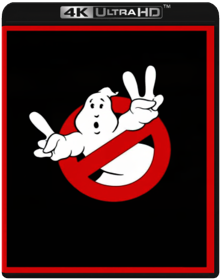 Ivan Reitman
Suit up for classic comedy! When kooky, spooky college profs Peter Venkman (Bill Murray), Ray Stantz (Dan Aykroyd) and Egon Spengler (Harold Ramis) lose their university jobs, they decide to go freelance, de-haunting houses in a new ghost removal service. As soon as they open their doors, their first order of business becomes saving beautiful cellist Dana Barrett (Sigourney Weaver) and nerdy Louis Tully (Rick Moranis), who've inadvertently opened the gates of hell…right in their own apartment building! UHD Synopsis: When kooky, spooky college profs Peter Venkman (Bill Murray), Ray Stantz (Dan Aykroyd) and Egon Spengler (Harold Ramis) lose their university jobs, they decide to go freelance, de-haunting New York City with a new ghost removal service. As soon as they open their doors, their first order of business becomes saving beautiful cellist Dana Barrett (Sigourney Weaver) and nerdy Louis Tuilly (Rick Moranis), who've inadvertently opened the gates of hell...right in their own apar
Repo Man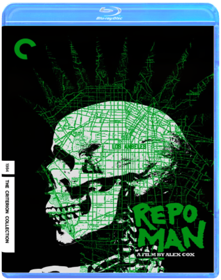 Alex Cox
A quintessential cult film of the 1980s, Alex Cox's singular sci-fi comedy stars the always captivating Harry Dean Stanton (Paris, Texas) as a weathered repo man in desolate downtown Los Angeles, and Emilio Estevez (The Breakfast Club) as the nihilistic middle-class punk he takes under his wing. The job becomes more than either of them bargained for when they get involved in reclaiming a mysterious—and otherworldly—Chevy Malibu with a hefty reward attached to it. Featuring the ultimate early-eighties L.A. punk soundtrack, this grungily hilarious odyssey is a politically trenchant take on President Reagan's domestic and foreign policy.
The Terminator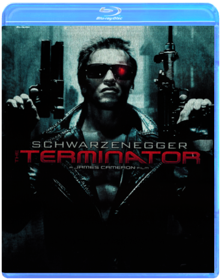 James Cameron
In the year 2029, the ruling super-computer, Skynet, sends an indestructible cyborg (Arnold Schwarzenegger) back in time to 1984 to kill Sarah Connor (Linda Hamilton) before she can fulfill her destiny and save mankind.
Back to the Future Trilogy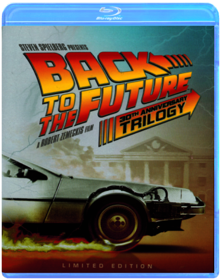 Rober Zemeckis
Disc 1: Back to the Future
Deleted Scenes
Tales from the Future: In the Beginning...
Tales from the Future: Time to Go
Tales from the Future: Keeping Time
Q&A Commentary with Director Robert Zemeckis and Producer Bob Gale
Feature Commentary with Producers

Disc 2: Back to the Future Part II
Deleted Scenes
Tales from the Future: Time Flies
Physics of Back to the Future
Q&A Commentary with Director Robert Zemeckis and Producer Bob Gale
Feature Commentary with Producers

Disc 3: Back to the Future Part III
Deleted Scenes
Tales from the Future: Third Time's the Charm
Tales from the Future: The Test of Time
Back to the Future: The Ride
Q&A Commentary with Director Robert Zemeckis and Producer Bob Gale
Feature Commentary with Producers

Disc 4: Bonus Disc
Making the Trilogy: Chapters One, Two, and Three
Michael J. Fox Q&A
FAQ's About the Trilogy
Original Makeup Tests
Outtakes
Nuclear Test Site Ending
Storyboard Sequence
Production Design
Designing the DeLeorean, Time Travel, Hill Valley, and the Campaign
Hoverboard Test
Evolution of Visual Effects
Secrets of the Back to the Future Trilogy
Music Videos
Trailers

All-New 2015 Bonus Features
Doc Brown Saves the World: Short featuring Christopher Lloyd
OUTATIME: Restoring the DeLorean: The 2012 restoration of the most iconic car in film history
Looking Back to the Future: 9-part retrospective feature on the trilogy's legacy
Back to the Future: The Animated Series: 2 episodes ("Brothers" and "Mac the Black") from the 1991 series featuring live action segments with Christopher Lloyd as Doc Brown
And More
Brazil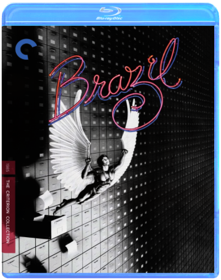 Terry Gilliam
In the dystopic masterpiece Brazil, Jonathan Pryce (Glengarry Glen Ross) plays a daydreaming everyman who finds himself caught in the soul-crushing gears of a nightmarish bureaucracy. This cautionary tale by Terry Gilliam (Fear and Loathing in Las Vegas), one of the great films of the 1980s, now ranks alongside antitotalitarian works by the likes of George Orwell, Aldous Huxley, and Kurt Vonnegut Jr. And in terms of set design, cinematography, music, and effects, Brazil, a nonstop dazzler, stands alone.
Mad Max Beyond Thunderdome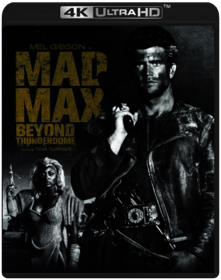 George Miller
Quick Shipping !!! New And Sealed !!! This Disc WILL NOT play on standard US DVD player. A multi-region PAL/NTSC DVD player is request to view it in USA/Canada. Please Review Description.
Re-Animator
Stuart Gordon
A dedicated student at a medical college and his girlfriend become involved in bizarre experiments centering around the re-animation of dead tissue when an odd new student (Jeffrey Combs) arrives on campus.
Real Genius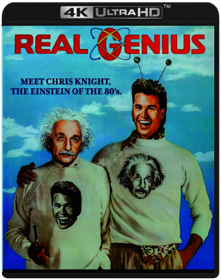 Martha Coolidge
Whiz-kids (Val Kilmer and Gabe Jarrett) plot their revenge on a think tank that has them working onsecret weapons for the military.

When sold by Amazon.com, this product is manufactured on demand using BD-R recordable media. Amazon.com's standard return policy will apply.
Weird Science
John Hughes
Teen life is full of mysteries, but nothing is more hilarious than Weird Science, the out-of-this-world comedy that helped define a generation! Join two socially challenged computer whizzes (Anthony Michael Hall and Ilan Mitchell-Smith) as they set out to create the "perfect woman" (supermodel Kelly LeBrock). Like a computer-generated fairy godmother, the duo's heavenly creation guides the pair through the pleasures and pitfalls of teenage life. From writer/director John Hughes (The Breakfast Club, Sixteen Candles), Weird Science is an outrageous coming-of-age guilty pleasure where every teenage boy's fantasy comes to life.
Aliens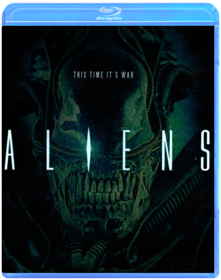 James Cameron
The Fly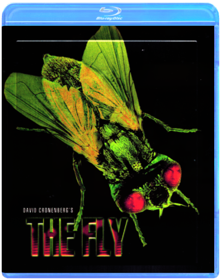 David Cronenberg
Seth Brundle, a brilliant but eccentric scientist attempts to woo investigative journalist Veronica Quaife by offering her a scoop on his latest research in the field of matter transportation, which against all the expectations of the scientific establishment have proved successful. Up to a point. Brundle thinks he has ironed out the last problem when he successfully transports a living creature, but when he attempts to teleport himself a fly enters one of the transmission booths, and Brundle finds he is a changed man.
Predator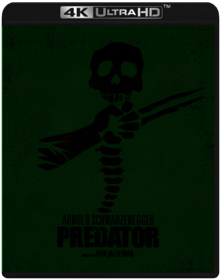 John McTiernan
The ultimate hunter meets the ultimate adversary... in the ultimate Collector's Edition DVD! Arnold Schwarzenegger wages an all-out war against an unseen enemy, a force more powerful and deadly than any on Earth-because the Predator is not of this Earth.
Robocop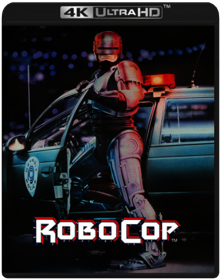 Paul Verhoeven
PART MAN, PART MACHINE, ALL COP.

RoboCop, from Orion Pictures, marked director Paul Verhoeven's (Flesh + Blood) Hollywood debut and now the future of law enforcement is back in a definitive Blu-ray presentation packed with hours of brand new bonus features & exclusive collectible Steebook packaging.

STEELBOOK CONTENTS

4K restoration of the film from the original camera negative by MGM, transferred in 2013 and approved by director Paul Verhoeven
Director s Cut and Theatrical Cut of the film on two High Definition (1080p) Blu-rayTM discs
Original lossless stereo and four-channel mixes plus DTS-HD MA 5.1 surround sound option on both cuts
Optional English subtitles for the deaf and hard of hearing on both cuts
Limited edition collectors' booklet featuring new writing on the film by Omar Ahmed, Christopher Griffiths and Henry Blyth

DISC ONE DIRECTOR S CUT

Archive commentary by director Paul Verhoeven, executive producer Jon Davison and co-writer Ed Neumeier (originally recorded for the Theatrical Cut and re-edited in 2014 for the Director s Cut)
New commentary by film historian Paul M. Sammon
New commentary by fans Christopher Griffiths, Gary Smart and Eastwood Allen
The Future of Law Enforcement: Creating RoboCop, a newly filmed interview with co-writer Michael Miner
RoboTalk, a newly filmed conversation between co-writer Ed Neumeier and filmmakers David Birke (writer of Elle) and Nick McCarthy (director of Orion Pictures The Prodigy)
Truth of Character, a newly filmed interview with star Nancy Allen on her role as Lewis
Casting Old Detroit, a newly filmed interview with casting director Julie Selzer on how the film s ensemble cast was assembled
Connecting the Shots, a newly filmed interview with second unit director and frequent Verhoeven collaborator Mark Goldblatt
Composing RoboCop, a new tribute to composer Basil Poledouris featuring film music experts Jeff Bond, Lukas Kendall, Daniel Schweiger and Robert Townson
RoboProps, a newly filmed tour of super-fan Julien Dumont s collection of original props and memorabilia
2012 Q&A with the Filmmakers, a panel discussion featuring Verhoeven, Davison, Neumeier, Miner, Allen, star Peter Weller and animator Phil Tippett
RoboCop: Creating a Legend, Villains of Old Detroit and Special Effects: Then & Now, three archive featurettes from 2007 featuring interviews with cast and crew
Paul Verhoeven Easter Egg
Four deleted scenes
The Boardroom: Storyboard with Commentary by Phil Tippett
Director s Cut Production Footage, raw dailies from the filming of the unrated gore scenes
Two theatrical trailers and three TV spots
Extensive image galleries

DISC TWO THEATRICAL CUT

Archive commentary by director Paul Verhoeven, executive producer Jon Davison and co-writer Ed Neumeier (originally recorded for Theatrical version of the film)
Two Isolated Score tracks (Composer s Original Mix and Final Theatrical Mix) in lossless stereo
Edited-for-television version of the film, featuring alternate dubs, takes and edits of several scenes (95 mins, SD only)
Split screen comparison of Theatrical and Director s Cuts
RoboCop: Edited For Television, a compilation of alternate scenes from two edited-for-television versions, newly transferred in HD from recently-unearthed 35mm elements
The Running Man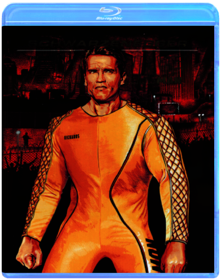 Paul Michael Glaser
The year is 2019. Television is now ruling people's lives. The most popular "audience participation" game show is "The Running Man"— where convicts can win pardons instead of "parting gifts" by defeating murderous henchmen known as "stalkers." The stalkers haven't had much of a challenge lately...until Ben Richards (Schwarzenegger) comes along. Wrongly convicted of slaughtering 1500 innocent people, Richards is the next contestant to fight for his life...and his freedom. When "Running Man" host Damon Killian (Dawson) says, "Come on down!", be prepared to pay with your life! But Ben Richards isn't going down without a fight. Off Richards goes into the burned-out sections of Los Angeles to face four of Killian's ace stalkers: Subzero, wielding his razor-sharp hockey sticks; Buzzsaw, the mechanical motorcycle- riding slasher; Dynamo, practicing his deadly electric shock treatment; and Fireball with his mighty flame-throwing arsenal. Now, the entire country is glued to the tube in a heart-pounding "sudden death" battle!
Solid Metal Nightmares: The Films of Shinya Tsukamoto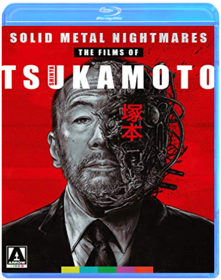 Shinya Tsukamoto
The Adventure of Denchu-Kozo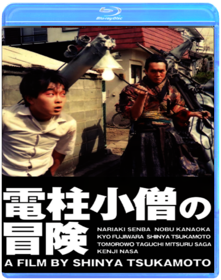 Shinya Tsukamoto
Akira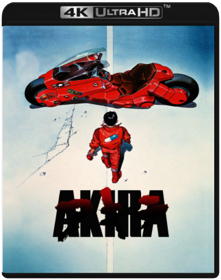 Katsuhiro Ôtomo
A SECRET MILITARY PROJECT ENDANGERS NEO-TOKYO WHEN IT TURNS A BIKER GANG MEMBER INTO A RAMPAGING PSIONIC PSYCHOPATH THAT ONLY TWO KIDS AND A GROUP OF PSIONICS CAN STOP.
They Live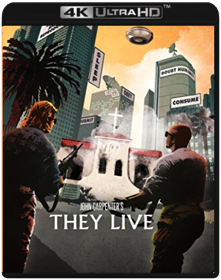 John Carpenter
They influence our decisions without us knowing it. They numb our senses without us feeling it. They control our lives without us realizing it. They Live.

Horror master John Carpenter (Halloween, The Thing) directs this heart-pounding thriller in which aliens are systematically gaining control of the Earth by masquerading as humans and lulling the public into submission. Humanity's last chance lies with a lone drifter who stumbles upon a harrowing discovery: a unique pair of sunglasses that reveals the terrifying and deadly truth.
The Abyss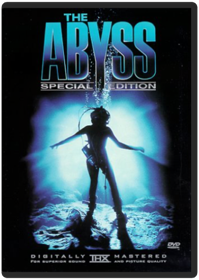 James Cameron
DVD 20th Century Fox,Region 1, 1989 171 mins
Bill & Ted's Excellent Adventure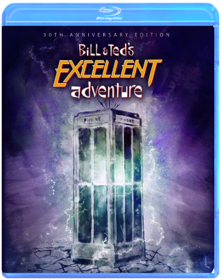 Stephen Herek
Wyld Stallyns couldn' drag you away from this EXCELLENT ADVENTURE!
Bill & Ted' Excellent Adventure finds our non-heinous heroes (Alex Winter and Keanu Reeves) in danger of flunking history: a most odious proposition! But when the righteous Rufus (George Carlin) arrives in a time-traveling phone booth, the dense dudes discover their destiny ... and call on the past' biggest names for help!
Leviathan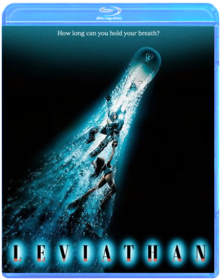 George P. Cosmatos
On the dark and forbidding ocean floor, the crew of a deep-sea mission rig discovers a sunken freighter that harbors a deadly secret: a genetic experiment gone horribly wrong. With a storm raging on the surface and no hope of rescue, the captain and his team are propelled into a spine-tingling battle for survival against the ultimate foe: a hideous monster that cannot die...and lives to kill!

Starring Peter Weller (Robocop), Amanda Pays (Max Headroom), Richard Crenna (First Blood), Daniel Stern (Home Alone) and Ernie Hudson (Ghostbusters) and directed by George P. Cosmatos (Tombstone, Of Unknown Origin), Leviathan features a solid script by veteran screenwriters David Peoples (Blade Runner) and Jeb Stuart (Die Hard, The Fugitive) and amazing creature effects by the one and only Stan Winston (Aliens, Predator, Terminator 2, Jurassic Park).
Tetsuo: The Iron Man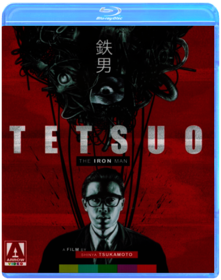 Shinya Tsukamoto
Flatliners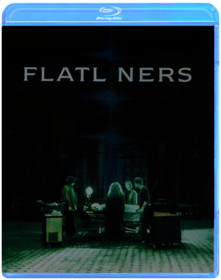 Joel Schumacher
Are you afraid to die? Kiefer Sutherland isn't. He's an ambitious, charismatic medical student who persuades classmates Julia Roberts and Kevin Bacon to take part in a reckless experiment. To see if there is life after death, they will kill themselves: temporarily shut down ("flatline") their heartand brain functions to briefly experience clinical death. After Sutherland survives the first experiment, the others flatline for increasingly longer intervals. But their horror begins when they realize that although they've come back alive... they haven't come back alone. FLATLINERS is a chilling suspense thriller of obsession, fear and redemption that will take you across the line to a place where terror lives forever.
Total Recall
Paul Verhoeven
Naked Lunch
David Cronenberg
In this adaptation of William S. Burroughs's hallucinatory, once-thought unfilmable novel Naked Lunch, directed by David Cronenberg (Videodrome), a part-time exterminator and full-time drug addict named Bill Lee (Robocop's Peter Weller) plunges into the nightmarish Interzone, a netherworld of sinister cabals and giant talking bugs. Alternately humorous and grotesque—and always surreal—the film mingles aspects of Burroughs's novel with incidents from the writer's own life, resulting in an evocative paranoid fantasy and a self-reflexive investigation into the mysteries of the creative process.
Terminator 2: Judgement Day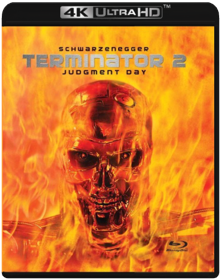 James Cameron
The action epic that revolutionized filmmaking forever comes out on amazing 4K Ultra HD for the first time!

Arnold Schwarzenegger returns as the Terminator in this explosive action-adventure spectacle. Now he's one of the good guys, sent back in time to protect John Connor, the boy destined to lead the freedom fighters of the future. Linda Hamilton reprises her role as Sarah Connor, John's mother, a quintessential survivor who has been institutionalized for her warning of the nuclear holocaust she knows is inevitable. Together, the threesome must find a way to stop the ultimate enemy: the T-1000, the most lethal Terminator ever created. Co-written, produced, and directed by James Cameron (THE TERMINATOR, ALIENS, TITANIC), this visual tour de force is also a touching human story of survival.
Aliens 3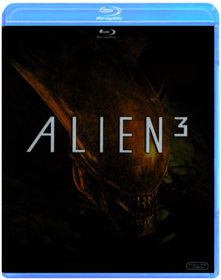 David Fincher
Alien 3 Limited Edition Steelbook. In the third chapter of the most terrifying saga in sci-fi history, Ripley's (Sigourney Weaver) crippled spaceship crash-lands on Fiorina 161, a bleak wasteland inhabited by former inmates of the planet's maximum security prison. But an Alien was aboard her craft...and soon the body count begins to mount!
Tetsuo II: Body Hammer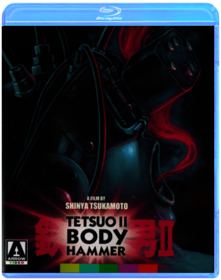 Shinya Tsukamoto
Jurassic Park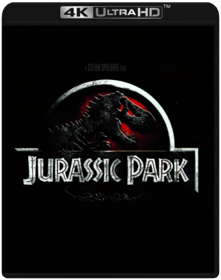 Steven Spielberg
Experience one of the biggest films in motion picture history with director Steven Spielberg's ultimate thrill ride, Jurassic Park. Featuring Academy Award winning visual effects and groundbreaking filmmaking that has been hailed as "a triumph of special effects artistry" (Roger Ebert, Chicago Sun-Times), this epic film is sheer movie-making magic that was 65 million years in the making. Jurassic Park takes you to an amazing theme park on a remote island where dinosaurs once again roam the earth and five people must battle to survive among the prehistoric predators. Starring Sam Neill, Laura Dern, Jeff Goldblum and Richard Attenborough, discover the breathtaking adventure you will want to experience again and again.
Stargate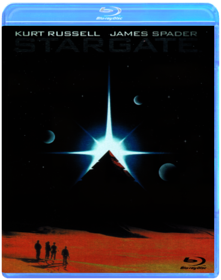 Roland Emmerich
An Egyptologist, a colonel and his team are transported to an ancient land of pyramids, slaves and an alien ruler.
12 Monkeys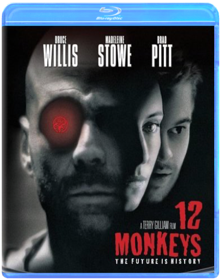 Terry Gilliam
Cole (Bruce Willis) is sent back in time to save the human race from a deadly virus that has forced mankind into dank underground communities in the future. Along his travels, he encounters a psychiatrist (Madeleine Stowe) and a mental patient, brilliantly portrayed by Brad Pitt, who may hold the key to the mysterious rogue group, the Army of the 12 Monkeys, thought to be responsible for unleashing the killer disease. Believing he can obtain a pure virus sample in order to find a cure in the future, he is met with one riddle after another that puts him in a race with time. This sci-fi masterpiece from the genius mind of Terry Gilliam is a modern-day classic.
The City of Lost Children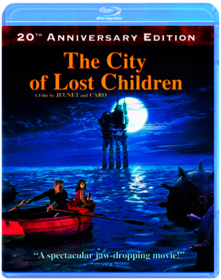 Marc Caro, Jean-Pierre Jeunet
Special Features Include:

-All-new director-supervised and approved HD Master

-Commentary with Director Jean-Pierre Jeunet and Actor Ron Perlman

-The Making of The City of Lost Children

-Archives of Jean-Pierre Jeunet

-Interview with Jean-Paul Gaultier

-Original Theatrical Trailers
Tokyo Fist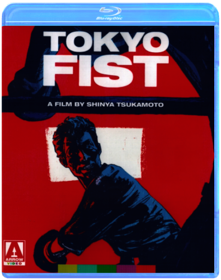 Shinya Tsukamoto
Alien Resurrection
Jean-Pierre Jeunet
Quick Shipping !!! New And Sealed !!! This Disc WILL NOT play on standard US DVD player. A multi-region PAL/NTSC DVD player is request to view it in USA/Canada. Please Review Description.
The Fifth Element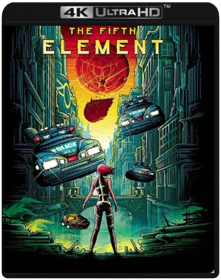 Luc Besson
Limited Edition STEELBOOK with 4K blu-ray, regular blu-ray, and Digital HD code!! Authentic USA edition!!
Gattaca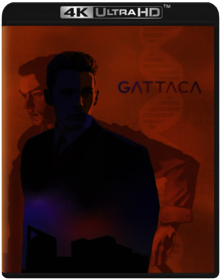 Andrew Niccol
BLURAY Special Edition
Starship Troopers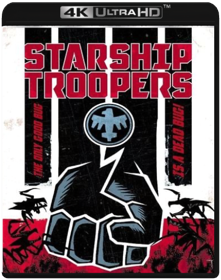 Paul Verhoeven
From the bridge of the Fleet Battle-station Ticonderoga, with its sweeping galactic views, to the desolate terrain of the planet Klendathu, teeming with shrieking fire-spitting,brain-sucking creatures, acclaimed director Paul Verhoeven,crafts a dazzling epic based on Robert A. Heinlein's classic sci-fi adventure. Casper Van Dien, Dina Meyer, Denise Richards, Jake Busey, Neil Patrick Harris, Patrick Muldoon and Michael Ironside star as the courageous soldiers who travel to the distant and desolate Klendathu system for the ultimate showdown between the species. Celebrate the 20th anniversary of this visceral action classic with an all-new 4K restoration.
Bullet Ballet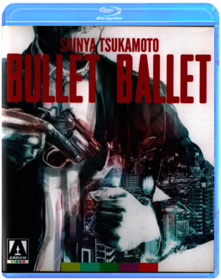 Shinya Tsukamoto
Pi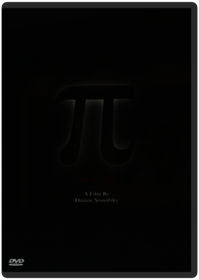 Darren Aronofsky
Sean Gulette, Ben Shenkman. A man searching for an all-important mathematical code is hounded by a Wall Street firm and a Hasidic group-all of whom think he is on to something. 1998/b&w/97 min/R/widescreen.
Sphere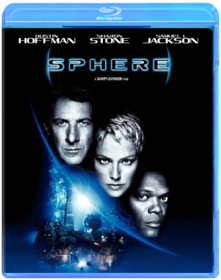 Barry Levinson
Existenz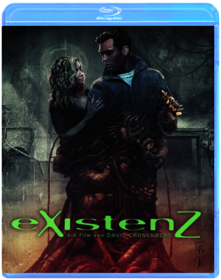 David Cronenberg
Exciting stars Jennifer Jason Leigh (The Machinist), Jude Law (Repo Men), Willem Dafoe (Daybreakers), Ian Holm (The Aviator) and Sarah Polley (Splice) challenge the boundaries of reality in this futuristic, critically-acclaimed thriller.

During the first closed-door demonstration of an amazing new virtual reality game called eXistenZ, the system's brilliant designer, Allegra Geller (Leigh), is violently attacked by a crazed assassin intent on killing her and destroying her creation. Forced into hiding, Allegra enlists a young assistant (Law) to help her in testing the damaged system...by convincing him to join her inside eXistenZ. The action explodes as their world's real-life dangers begin to merge with the fantasy of the game.

Special Feature(s): Full High Definition 1080p; 16x9 (1.78:1); English 5.1 DTS; English 2.0 Stereo; Interview with Jude Law; Interview with Willem Dafoe; Interview with Special Effects Supervisor; Smart Menu Technology: Browse the menu, on screen, without leaving film
The Matrix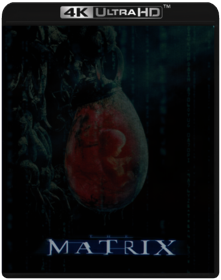 Andy Wachowski, Larry Wachowski
Battle Royale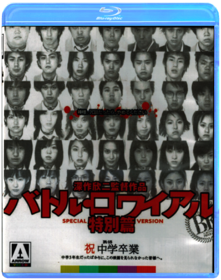 Kinji Fukasaku
ONE DEAD. 41 TO GO.

Battle Royale is back. It s time to return to the island and kill your friends, because the cult Japanese movie that defines twisted action and sickening violence is ready to shock you all over again.

In a world where teenagers have no respect and adults are losing control there can be only one solution: Battle Royale! Now, see what happens when you let a high school class loose on an island, arm them and then give them a simple choice... Kill your friends or have them kill you; with poison, cross-bows, machetes and dynamite. Beat Takeshi Kitano (Violent Cop, Zatoichi) is a teacher pushed to the edge by his unruly charges. Kidnapped and gassed, his class wake up with exploding metal rings around their necks. If they rebel, they could lose their heads. Now they have three days and only one is permitted to survive this grisly battle to the death.

Directed by the master of 70s Yakuza thrillers Kinji Fukasaku and featuring Kill Bill star Chiaki Kuriyama, Battle Royale is the movie that helped to define extreme Asian cinema in the 21st Century.

Special Features:

Reversible sleeve containing original artwork

Collector s booklet by Tom Mes, author of The Midnight Eye Guide to New Japanese Film illustrated with stills, artwork and a printed interview with director Kinji Fukasaku

Brand new restored transfer in glorious high definition 1080p

Brand new subtitle translation

Original theatrical trailer

The making of Battle Royale: The Experience of 42 High School Students

Aspect Ratio - 1.78:1 / Audio DTS-HD Master & Stereo Audio options / Language Japanese / Subtitles Optional English
Hollow Man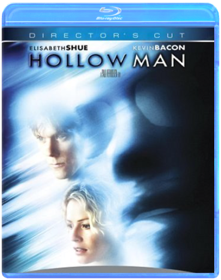 Paul Verhoeven
What would you do if you were invisible? How far would you go? After years of experimentation, Dr. Sebastian Caine, a brilliant but arrogant and egotistical scientist working for the Defense Department, has successfully transformed mammals to an invisible state and brought them back to their original physical form. Determined to achieve the ultimate breakthrough, Caine instructs his team to move on to Phase III: human experimentation. Using himself as the first subject, the invisible Caine finds himself free to do the unthinkable. But Caine's experiment takes an unexpected turn when his team can't bring him back. As the days pass, he grows more and more out of control, doomed to a future without flesh as the HOLLOW MAN. Kevin Bacon, Elisabeth Shue and Josh Brolin star in this intense thriller filled with extreme suspense, terrifying twists and incredible special effects.
Artificial Intelligence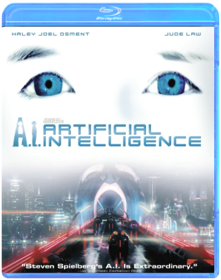 Steven Spielberg
Director Steven Spielberg's A.I. propels you into a future of astounding technology and adventure beyond the human imagination in an extraordinary film the New York Observer hails as a "masterpiece" and Rolling Stone applauds as "unmistakably the work of a real filmmaker." In a future world of runaway global warming and awe-inspiring scientific advances, humans share every aspect of their lives with sophisticated companion robots called Mechas. But when an advanced prototype robot child named David (Haley Joel Osment) is programmed to show unconditional love, his human family isn't prepared for the consequences. Suddenly, David is on his own in a strange and dangerous world. Befriended by a streetwise Mecha (Jude law), David embarks on a spectacular quest to discover the startling secret of his own identity. Celebrated as a film "filled with visual wonders and astonishing special effects..." (Roger Ebert & Roeper), A.I. Artificial Intelligence is a visionary motion picture triumph!
Donnie Darko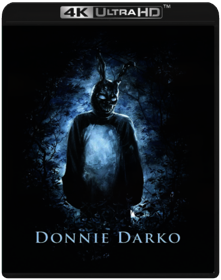 Richard Kelly
In the tradition of Urban Legends and Final Destination, Donnie Darko is an edgy, psychological thriller about a suburban teen coming face-to-face with his dark destiny. Jake Gyllenhaal leads a star-filled cast (including Drew Barrymore, Noah Wyle, Jena Malone, Patrick Swayze and Mary McDonnell) as a delusional high-school student visited by a demonic rabbit with eerie visions of the past - and deadly predictions for the future. This "excitingly original" (Entertainment Weekly) nail-biter will keep you on the edge of your seat until the mind-bending climax.
Metropolis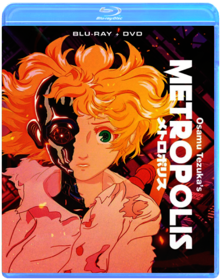 Rintaro
Based on the classic comic created by revered manga artist and animator Osamu Tezuka (Astroboy), written by anime legend Katsuhiro Otomo (Akira) and directed by Rintaro (Galaxy Express 999), Metropolis is a spectacular film featuring stunning imagery and unforgettable characters.

In the industrial, tri-level world of Metropolis, Duke Red is a powerful leader with plans to unveil a highly advanced robot named Tima. But Duke Red's violent son Rock distrusts robots and intends to find and destroy Tima. Lost in the confusing labyrinth beneath Metropolis, Tima is beginning a friendship with the young nephew of a Japanese detective. But when Duke Red separates the two innocents, Tima's life and the fate of the universe is dangerously at stake.

"If you have never seen a Japanese anime, start here. If you love them, Metropolis proves you are right. **** (4/4 stars)" - Roger Ebert

Special Features:

* Amazing High-Definition Presentation, English SDH subtitles and English Translation!

* English DTS-HD Master Audio 5.1 and uncompressed Japanese audio!

* The Making of Osamu Tezuka's Metropolis documentary featurette!

* Also featuring interviews with the film s creators along with concept animation comparisons!
28 Days Later
Danny Boyle
Minority Report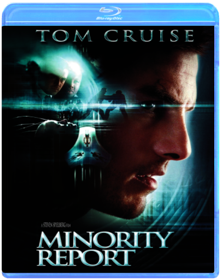 Steven Spielberg
Based on a Philip K. Dick short-story about a time in the future when criminals are arrested before they commit the crime. A future-viewing piece of technology gives police officers this privilege. One cop (Cruise) is caught commiting a crime and now must find out why and how he broke the law in order to change time.
A Snake of June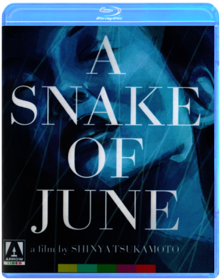 Shinya Tsukamoto
Solaris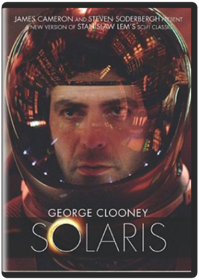 Steven Soderbergh
Superstar George Clooney turns in a stellar performance in this "brilliant sci-fi movie" (New York Daily News) from Academy Award winners Steven Soderbergh (2000 - Best Director, Traffic) and JamesCameron (1997 - Best Picture, Titanic). Aboard a lonely space station orbiting a mysterious planet, terrified crew members are experiencing a host of strange phenomena, including eerie visitors who seem all too human. And when psychologist Chris Kelvin (Clooney) arrives to investigate, he confronts a power beyond imagining that could hold the key to mankind's deepest dreams?or darkest nightmares. Co-starring Natascha McElhone and Jeremy Davies, Solaris is "mind-bending!" (Rolling Stone)
The Animatrix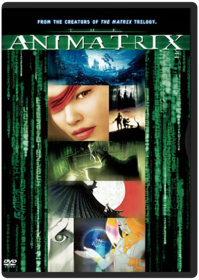 Andrew R. Jones, Kôji Morimoto, Mahiro Maeda, Peter Chung, Shinichirô Watanabe
From the creators of The Matrix trilogy, this groundbreaking collection of nine short films from seven of the world's leading anime directors provides a visionary fusion of CG-Animatrion and Japanese anime.

DVD Features:
Biographies
DVD ROM Features
Documentaries
Interactive Menus
Interviews
Eternal Sunshine of the Spotless Mind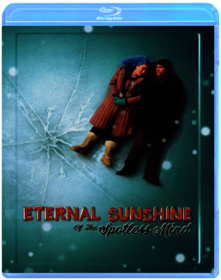 Michel Gondry
Vital
Shinya Tsukamoto
Haze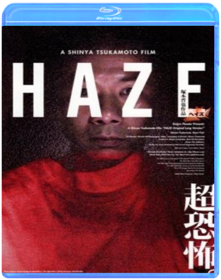 Shinya Tsukamoto
V for Vendetta
James McTeigue
V for Vendetta (BD)
Children of Men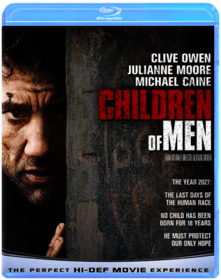 Alfonso Cuarón
The Fountain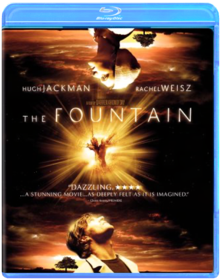 Darren Aronofsky
Fountain, The (BD)
Idiocracy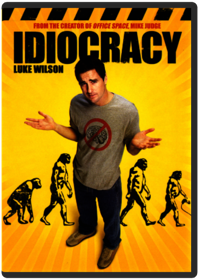 Mike Judge
From Mike Judge, one of the creative minds behind Beavis and Butt-Head, King of the Hill and Office Space, comes an outrageous sci-fi comedy that'll make you think twice about the future of mankind.

Meet Joe Bowers (Luke Wilson). He's not the sharpest tool in the shed. But when a government hibernation experiment goes awry, Bowers awakens in the year 2505 to find a society so dumbed-down by mass commercialism and mindless TV programming that he's become the smartest guy on the planet. Now it's up to an average Joe to get human evolution back on track!

Filled with razor-sharp sarcasm and outrageous sight gags, Idiocracy will make you laugh out loud whether you're an absolute genius or a complete idiot!
The Prestige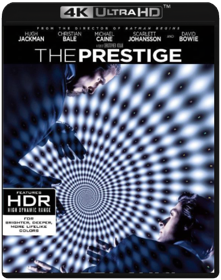 Christopher Nolan
Hugh Jackman, Christian Bale, Michael Caine and Scarlett Johansson are pure magic in THE PRESTIGE on Blu-ray Disc. Dubbed "wildly entertaining" by Rolling Stone, this riveting tale is more astounding than ever in this dazzling new format. Two young, passionate magicians are friends and partners until one fateful night when their biggest trick goes terribly wrong. Now the bitterest of enemies, they will stop at nothing — including deceit and sabotage — to learn each other's secrets. Experience their obsessive rivalry in eye-popping 1080p and resounding 5.1 48 kHz, 24-bit uncompressed audio. But remember, nothing is what it seems, so be prepared to watch over and over again as Blu-ray High Definition teases and tantalizes your senses!
A Scanner Darkly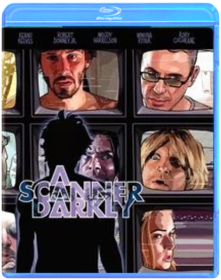 Richard Linklater
Set in a not-too-distant future where America has lost its "war" on drugs, Fred, an undercover cop, is one of many people hooked on the popular drug, Substance D, which causes its users to develop split personalities. Fred is obsessed with taking down Bob, a notorious drug dealer, but due to his Substance D addiction, he does not know that he is also Bob. Based on a classic novel by Philip K. Dick. Starring Keanu Reeves ("Constantine," "The Matrix" trilogy), Academy Award-nominee and Golden Globe-winner Winona Ryder ("Girl, Interupted," "Mr. Deeds"), Academy Award and Emmy-nominee and Golden Globe-winner Robert Downey Jr. ("Good Night, And Good Luck" "Kiss Kiss, Bang Bang"), and Academy Award and Golden Globe-nominee and Emmy-winner Woody Harrelson ("North Country," "The People vs. Larry Flynt"). Directed by Academy Award-nominee Richard Linklater ("Before Sunset," "Dazed and Confused"). Filmed in live-action, and then animated using the same critically acclaimed process that Linklater used in his previous film, "Waking Life."
Sunshine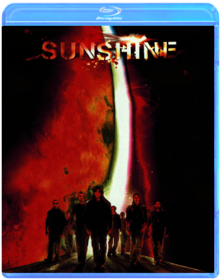 Danny Boyle
In 2057, the sun is dying, and a crew must reheat the star to save mankind in this limited-release film directed by Danny Boyle. Bonuses: commentary, deleted scenes, production diaries, short films.
Cloverfield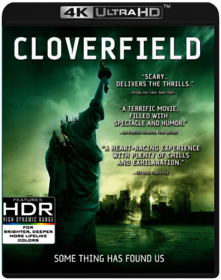 Matt Reeves
Moon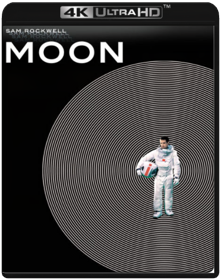 Duncan Jones
Sam Bell (Sam Rockwell) is nearing the completion of his 3-year-long contract with Lunar Industries, mining Earth's primary source of energy on the dark side of the moon. Alone with only the base's vigilant computer Gerty (voiced by Oscar-Winner Kevin Spacey, 1999 Best Actor, American Beauty) as his sole companion, Bell's extended isolation has taken its toll. His only link to the outside world comes from satellite messages from his wife and young daughter. He longs to return home, but a terrible accident on the lunar surface leads to a disturbing discovery that contributes to his growing sense of paranoia and dislocation so many miles away from home. Moon is an engrossing, intelligent sci-fi thriller that ranks with genre classics like 2001: A Space Odyssey.
Pandorum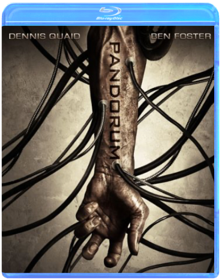 Christian Alvart
In Pandorum, Dennis Quaid (Vantage Point, The Express) and Ben Foster (3:10 to Yuma, Alpha Dog) join Cam Gigandet (Never Back Down, Twilight), Cung Le (Tekken, Fighting), newcomer Antje Traue, and director Christian Alvart (Antibodies) to tell the terrifying story of two crew members stranded on a spacecraft who quickly – and horrifically – realize they are not alone. Two astronauts awaken in a hyper-sleep chamber aboard a seemingly abandoned spacecraft. It's pitch black, they are disoriented, and the only sound is a low rumble and creak from the belly of the ship. They can't remember anything: Who are they? What is their mission? With Lt. Payton (Quaid) staying behind to guide him via radio transmitter, Cpl. Bower (Foster) ventures deep into the ship and begins to uncover a terrifying reality. Slowly the spacecraft's shocking, deadly secrets are revealed…and the astronauts find their own survival is more important than they could ever have imagined.
Star Trek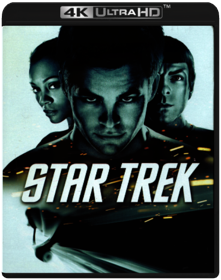 J.J. Abrams
Aboard the USS Enterprise, the most-sophisticated starship ever built, a novice crew embarks on its maiden voyage. Their path takes them on a collision course with Nero (Eric Bana), a Romulan commander whose mission of vengeance threatens all mankind.
Inception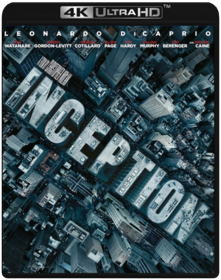 Christopher Nolan
Kotoko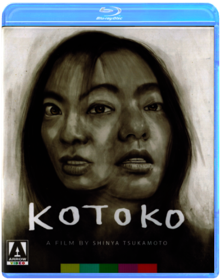 Shinya Tsukamoto
Melancholia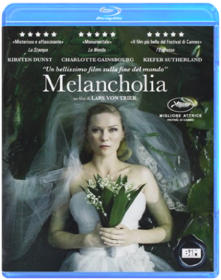 Lars von Trier
justine e michael stanno per sposarsi, il ricevimento si terra' nella casa della sorella di justine, ma proprio in quei giorni un evento catastrofico minaccia la terra ed i suoi abitanti...
Cloud Atlas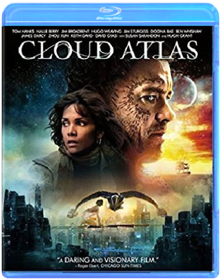 David Mitchell, Lana Wachowski, Andy Wachowski, Tom Tykwer
Dredd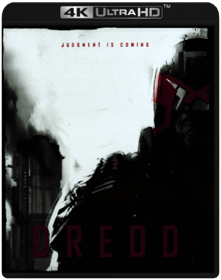 Pete Travis
Available for the first time on 4K Ultra HD Combo Pack comes the popular comic book character Judge Dredd, who is brought to life in this high-octane, sci-fi action movie starring Karl Urban.
Looper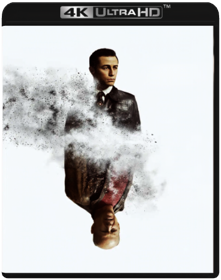 Rian Johnson
In the futuristic action thriller Looper, time travel will be invented – but it will be illegal and only available on the black market. When the mob wants to get rid of someone, they will send their target 30 years into the past where a "looper" – a hired gun, like Joe (Joseph Gordon-Levitt) – is waiting to mop up. Joe is getting rich and life is good…until the day the mob decides to "close the loop," sending back Joe's future self (Bruce Willis) for assassination. The film is written and directed by Rian Johnson and also stars Emily Blunt, Paul Dano, and Jeff Daniels.
Prometheus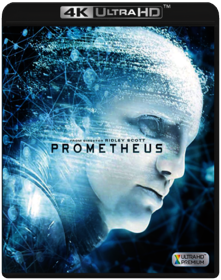 Ridley Scott
Hard to Be a God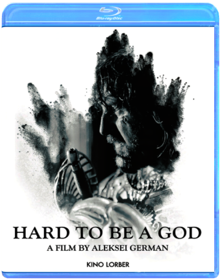 Aleksei German
When legendary Russian auteur Aleksei German died in 2013, he left behind this extraordinary final film, a phantasmagoric adaptation of the revered sci-fi novel by the Strugatsky brothers (authors of the source novel for Tarkovsky's Stalker). Hard to be a God began percolating in German's consciousness in the mid-1960s, and would actively consume him for the last 15 years of his life. He brought the film close enough to completion for his wife and son to apply the finishing touches immediately after his passing. Taking place on the planet Arkanar, which is in the midst of its own Middle Ages, the film focuses on Don Rumata (Leonid Yarmolnik), one of a group of Earth scientists who have been sent to Arkanar with the proviso that they must not interfere in the planet's political or historical development. Treated by the planet's natives as a kind of divinity,Don Rumata is both godlike and impotent in the face of its chaos and brutality.

Special Features: Behind-the-scenes documentary (44 min.), Booklet with Director's Statement by Aleksei German and essays by Alexey German Jr. and Aliza Ma, Introduction by co-screenwriter Svetlana Karmalita, Trailer
Her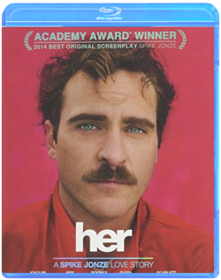 Spike Jonze
Her (Blu-Ray+DVD+Digital HD+UltraViolet Combo Pack)
Pacific Rim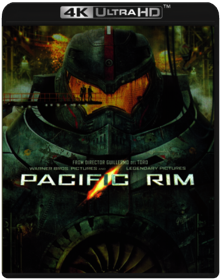 Guillermo del Toro
Under the Skin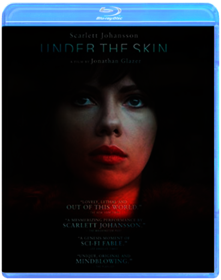 Jonathan Glazer
An alien takes on the form of a beautiful young woman and searches the streets of Scotland for men to seduce.
The Zero Theorem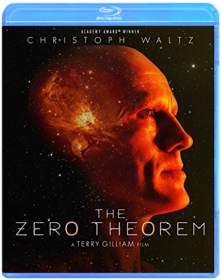 Terry Gilliam
Qohen Leth (2-time Academy Award© winner Christoph Waltz) is a computer genius plagued with existential angst. Eccentric and reclusive, he lives in a burnt-out church, toiling on a top-secret project personally assigned by Management (Matt Damon) to discover the meaning of life. If there is one. Witness a vision of the techno-philosophical future from Terry Gilliam, the visionary director of BRAZIL, 12 MONKEYS, and FEAR AND LOATHING IN LAS VEGAS, also starring Tilda Swinton, David Thewlis, and Melanie Thierry.

DVD EXTRAS
Behind the Scenes
Visual Effects
Trailer
Ex Machina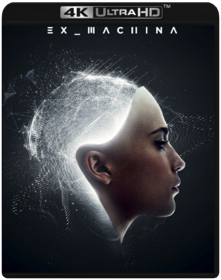 Alex Garland
Available for the first time on 4K Ultra HD Combo Pack comes the Academy Award®-winning ''Best Visual Effects'' sci-fi thriller from the writer of 28 DAYS LATER and DREDD.
Interstellar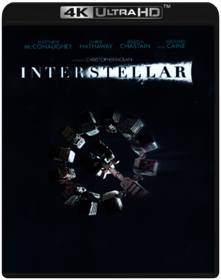 Christopher Nolan
Lucy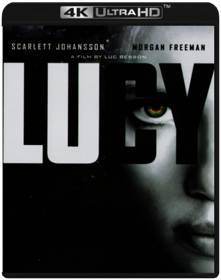 Luc Besson
From the visionary director of La Femme Nikita and The Fifth Element and starring Scarlett Johansson and Academy Award-winner Morgan Freeman, comes an action-thriller about a woman named Lucy who accidentally gets caught in a dark deal, but turns the tables on her captors. Altered by a dangerous new drug allowing her to use 100% of her brain capacity, Lucy transforms into a merciless warrior evolved beyond human logic.
Hardcore Henry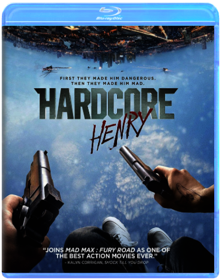 Ilya Naishuller
You remember nothing. Mainly because you've just been brought back from the dead by your wife who tells you that your name is Henry. Five minutes later, you are being shot at, your wife has been kidnapped, and you should probably go get her back. You're also in an unfamiliar city of Moscow, and everyone wants you dead. If you can survive the insanity and solve the mystery, you might just discover your purpose and the truth behind your identity. Strap in for a wild ride that critics are calling "a revolutionary movie experience." – Indiewire
Mad Max: Fury Road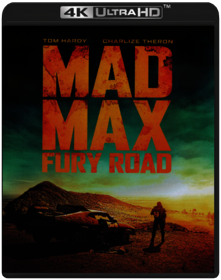 George Miller
10 Cloverfield Lane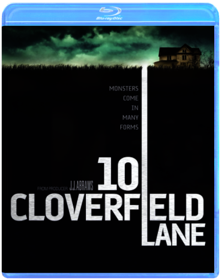 Dan Trachtenberg
After surviving a car accident, Michelle (Mary Elizabeth Winstead) wakes up to find herself in an underground bunker with two men. Howard (John Goodman) tells her that a massive chemical attack has rendered the air unbreathable, and their only hope of survival is to remain inside. Despite the comforts of home, Howard's controlling and menacing nature makes Michelle want to escape. After taking matters into her own hands, the young woman finally discovers the truth about the outside world.
Arrival
Denis Villeneuve
When mysterious spacecrafts touch down across the globe, an elite team - lead by expert linguist Louise Banks (Amy Adams) - is brought together to investigate. As mankind teeters on the verge of global war, Banks and the team race against time for answers - and to find them, she will take a chance that could threaten her life, and quite possibly humanity.4K Ultra Blu-Ray edition
Passengers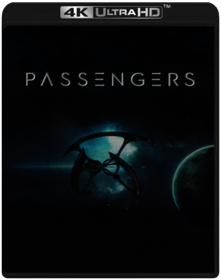 Morten Tyldum
Jennifer Lawrence and Chris Pratt star in a high-stakes adventure about two passengers, Jim and Aurora, onboard a spaceship transporting them to a new life on another planet. The trip takes a deadly turn when their hibernation pods mysteriously wake them 90 years before they reach their destination. As they try to unravel the mystery behind the malfunction, they begin to fall for each other only to discover that the ship itself is in grave danger. With the lives of 5000 sleeping passengers at stake, only Jim and Aurora can save them all.
Rogue One: A Star Wars Story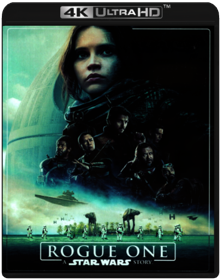 Gareth Edwards
Alien: Covenant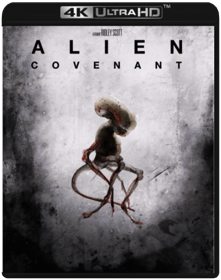 Ridley Scott
Ridley Scott returns to the universe he created with the next Alien adventure! The crew of the colony ship Covenant uncovers a deadly threat and must attempt a harrowing escape.
Blade Runner 2049
Denis Villeneuve
Life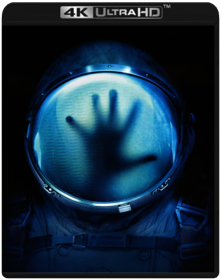 Daniel Espinosa
Life is a terrifying sci-fi thriller about a team of scientists aboard the International Space Station whose mission of discovery turns to one of primal fear when they find a rapidly evolving life form that caused extinction on Mars, and now threatens the crew and all life on Earth.
Valerian and the City of a Thousand Planets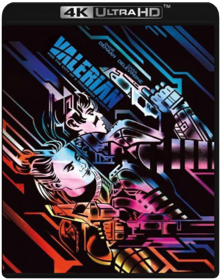 Luc Besson
Based on the groundbreaking comic book series which inspired a generation of artist, writers, and filmmarker, VALERIAN AND THE CITY OF A THOUSAND PLANETS is the visually spectacular new adventure film from Luc Besson.

In the 28th century, Valerian (DeHaan) and Laureline (Delevingne) are a team of special operatives charged with maintaining order throughout the human territories. Under assignment from the Minister of Defense, the two embark on a mission to the astonishing city of Alpha an ever-expanding metropolis where species from all over the universe have converged over centuries to share knowledge, intelligence, and cultures with each other. There is a mystery at the center of Alpha, a dark force which threatens the peaceful existence of the City of a Thousand Planets, and Valerian and Laureline must race to identify the marauding menace and safeguard not just Alpha, but the future of the universe.
Annihilation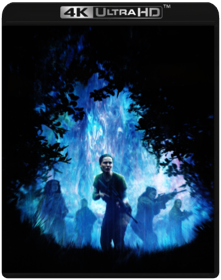 Alex Garland
Annihilation 4K UHD Blu-Ray + Blu-Ray + Digital HD
High Life
Claire Denis
Killing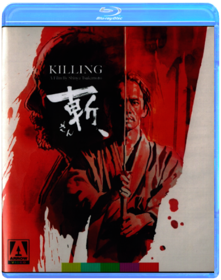 Shinya Tsukamoto
Possessor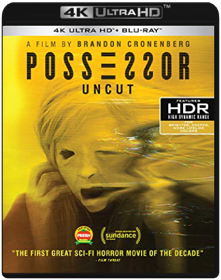 Brandon Cronenberg