31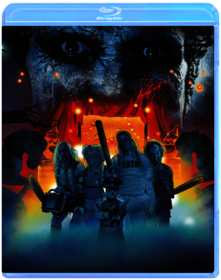 Rob Zombie
300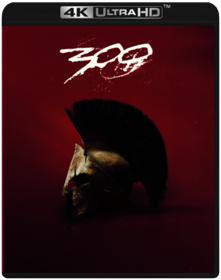 Zack Snyder
The epic graphic novel by Frank Miller (Sin City) assaults the screen with the blood, thunder and awe of its ferocious visual style faithfully recreated in an intense blend of live-action and CGI animation. Retelling the ancient Battle of Thermopylae, it depicts the titanic clash in which King Leonidas (Gerard Butler) and 300 Spartans fought to the death against Xerxes (Rodrigo Santoro) and his massive Persian army. Experience history at swordpoint. And moviemaking with a cutting edge.
2001: A Space Odyssey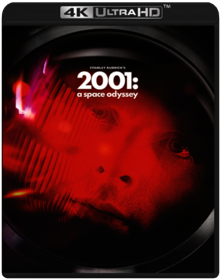 Stanley Kubrick
Ad Astra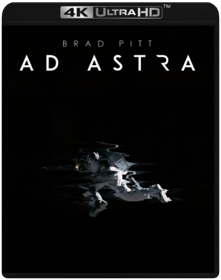 James Gray
Astronaut Roy McBride (Brad Pitt) travels to the outer edges of the solar system to find his missing father and unravel a mystery that threatens the survival of our planet.
The Adventures of Buckaroo Banzai Across the 8th Dimension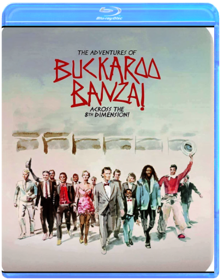 W.D. Richter
Aguirre, Wrath of God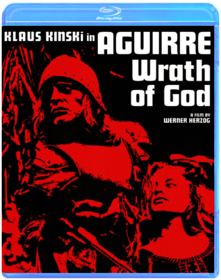 Werner Herzog
Quick Shipping !!! New And Sealed !!! This Disc WILL NOT play on standard US DVD player. A multi-region PAL/NTSC DVD player is request to view it in USA/Canada. Please Review Description.
Akira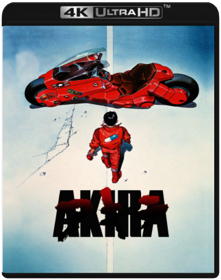 Katsuhiro Ôtomo
A SECRET MILITARY PROJECT ENDANGERS NEO-TOKYO WHEN IT TURNS A BIKER GANG MEMBER INTO A RAMPAGING PSIONIC PSYCHOPATH THAT ONLY TWO KIDS AND A GROUP OF PSIONICS CAN STOP.
Alice in Wonderland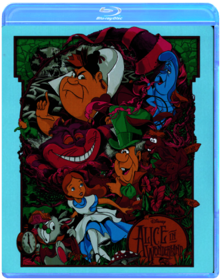 Clyde Geronimi, Wilfred Jackson, Hamilton Luske
Walt Disney's Beloved Masterpiece Makes Its Breathtaking Blu-ray Debut!

Experience the magic and majesty of Alice In Wonderland with the ultimate collector's dream. For the first time, Walt Disney's timeless classic bursts into brilliance in Blu-ray Hi Definition! Featuring Disney Enhanced Home Theater Mix, this remarkable digital restoration boasts pristine sound and unparalleled picture quality. Plus, fascinating bonus features including "Through The Keyhole: A Companion's Guide To Wonderland" and an exciting interactive game, "Painting The Roses Red", have been specifically designed for this landmark release.

Join Alice as she chases the White Rabbit and journeys into a topsy-turvy world that gets "curiouser and curiouser" as her fantastical adventures unfold. Meet the Mad Hatter, March Hare, Tweedledee & Tweedledum, the Cheshire Cat, the Queen of Hearts and more unforgettable characters, all set against a backdrop of awe-inspiring splendor.

Filled with spectacular songs and animation, this 2-disc 60th Anniversary celebration of Alice In Wonderland is more wondrous than you ever could have imagined!
Alien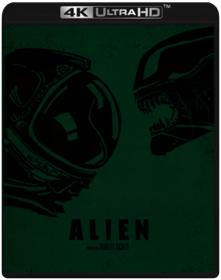 Ridley Scott
Alien Resurrection
Jean-Pierre Jeunet
Quick Shipping !!! New And Sealed !!! This Disc WILL NOT play on standard US DVD player. A multi-region PAL/NTSC DVD player is request to view it in USA/Canada. Please Review Description.
Alien: Covenant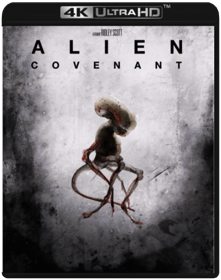 Ridley Scott
Ridley Scott returns to the universe he created with the next Alien adventure! The crew of the colony ship Covenant uncovers a deadly threat and must attempt a harrowing escape.
Aliens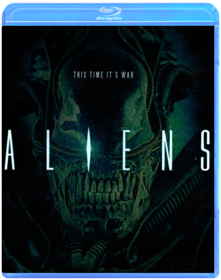 James Cameron
Aliens 3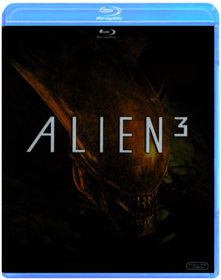 David Fincher
Alien 3 Limited Edition Steelbook. In the third chapter of the most terrifying saga in sci-fi history, Ripley's (Sigourney Weaver) crippled spaceship crash-lands on Fiorina 161, a bleak wasteland inhabited by former inmates of the planet's maximum security prison. But an Alien was aboard her craft...and soon the body count begins to mount!
Alita: Battle Angel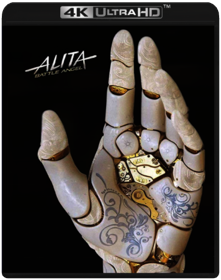 Robert Rodriguez
Almost Famous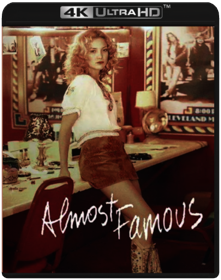 Cameron Crowe
Almost Famous (BD)
American Psycho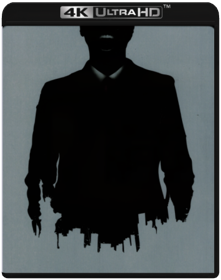 Mary Harron
Patrick Bateman (Christian Bale) is a Wall Street yuppie, obsessed with success, status and style, with a stunning fiancee (Reese Witherspoon). He is also a psychotic killer who rapes, murders and dismembers both strangers and acquaintances without provocation or purpose. Based on the controversial novel, the film offers a sharp satire to the dark side of yuppie culture in the '80s, while setting forth a vision that is both terrifying and chilling.
An American Werewolf in London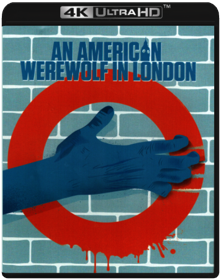 John Landis
Re-discover one of the most gripping horror films of all-time with the cult classic An American Werewolf in London. Blending the macabre with a wicked sense of humor, director John Landis (National Lampoon's Animal House) delivers a contemporary take on the classic werewolf tale in this story of two American tourists who, while traveling in London, find their lives changed forever when a viscious wolf attacks them during a full moon. Featuring groundbreaking, Academy Award-winning make-up by Rick Baker (The Wolfman), this digitally remastered Full Moon Edition also includes the new feature-length documentary Beware the Moon.
Anchorman: The Legend of Ron Burgundy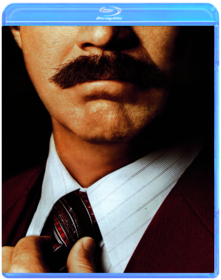 Adam McKay
Will Ferrel (Old School, Elf) is Ron Burgundy, a top-rated 1970's San Diego anchorman who believes women have a place in the newsroom - as long as they stick to covering fashion shows or late-breaking cooking stories. So when ron is told he'll be working with a bright young newswoman (Christina Applegate) who's beautiful, ambitious and smart enough to be more than eye candy, it's not just a clash of two TV people with really great hair - it's war! Filled with wicked wit and slapstick humor, Anchorman is the year's most wildly irreverent, must-see comedy hit!
Annihilation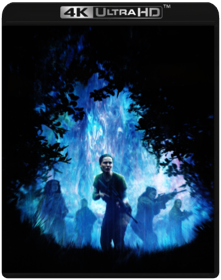 Alex Garland
Annihilation 4K UHD Blu-Ray + Blu-Ray + Digital HD
Apocalypse Now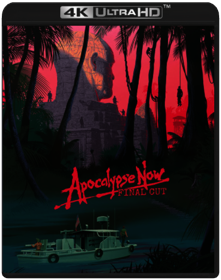 Francis Ford Coppola
Francis Ford Coppola's timeless classic comes to Blu-ray for the first time!

This 3-Disc Deluxe Edition includes Apocalypse Now and Apocalypse Now Redux in stunning new transfers supervised by Francis Ford Coppola - and presented for the first time in their original 2.35:1 theatrical aspect ratios. Also included is the feature-length making-of documentary Hearts of Darkness, presented in a new 1080p HD transfer.

Additional features include a 48-page collectible booklet with never-before-seen archives from the set, over 9 hours of bonus features, plus a storyboard gallery, image galleries, marketing archives and an original script excerpt from John Milius featuring hand-written notes from Coppola.
Army of Darkness
Sam Raimi
Arrival
Denis Villeneuve
When mysterious spacecrafts touch down across the globe, an elite team - lead by expert linguist Louise Banks (Amy Adams) - is brought together to investigate. As mankind teeters on the verge of global war, Banks and the team race against time for answers - and to find them, she will take a chance that could threaten her life, and quite possibly humanity.4K Ultra Blu-Ray edition
Back to the Future Trilogy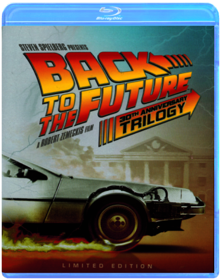 Rober Zemeckis
Disc 1: Back to the Future
Deleted Scenes
Tales from the Future: In the Beginning...
Tales from the Future: Time to Go
Tales from the Future: Keeping Time
Q&A Commentary with Director Robert Zemeckis and Producer Bob Gale
Feature Commentary with Producers

Disc 2: Back to the Future Part II
Deleted Scenes
Tales from the Future: Time Flies
Physics of Back to the Future
Q&A Commentary with Director Robert Zemeckis and Producer Bob Gale
Feature Commentary with Producers

Disc 3: Back to the Future Part III
Deleted Scenes
Tales from the Future: Third Time's the Charm
Tales from the Future: The Test of Time
Back to the Future: The Ride
Q&A Commentary with Director Robert Zemeckis and Producer Bob Gale
Feature Commentary with Producers

Disc 4: Bonus Disc
Making the Trilogy: Chapters One, Two, and Three
Michael J. Fox Q&A
FAQ's About the Trilogy
Original Makeup Tests
Outtakes
Nuclear Test Site Ending
Storyboard Sequence
Production Design
Designing the DeLeorean, Time Travel, Hill Valley, and the Campaign
Hoverboard Test
Evolution of Visual Effects
Secrets of the Back to the Future Trilogy
Music Videos
Trailers

All-New 2015 Bonus Features
Doc Brown Saves the World: Short featuring Christopher Lloyd
OUTATIME: Restoring the DeLorean: The 2012 restoration of the most iconic car in film history
Looking Back to the Future: 9-part retrospective feature on the trilogy's legacy
Back to the Future: The Animated Series: 2 episodes ("Brothers" and "Mac the Black") from the 1991 series featuring live action segments with Christopher Lloyd as Doc Brown
And More
Backdraft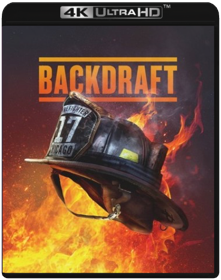 Ron Howard
From Academy Award-winning director Ron Howard, Backdraft is a visually stunning, emotionally charged, action-thriller about the adventurous lives of professional firefighters. Kurt Russell and William Baldwin star as two feuding siblings carrying on a heroic family tradition as Chicago firefighters. When a puzzling series of arson attacks is reported, they are forced to set aside their differences to solve the mystery surrounding these explosive crimes. Scott Glenn, Jennifer Jason Leigh, Rebecca DeMornay, Donald Sutherland and Robert De Niro also star in this critically acclaimed suspense story that features Academy Award-nominated Special Effects and Sound with some of the most awe-inspiring fire sequences ever filmed.
Barbarella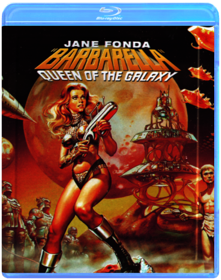 Roger Vadim
Sexy Barbarella roams 41st-century space with her blind guardian angel, Pygar.
Basic Instinct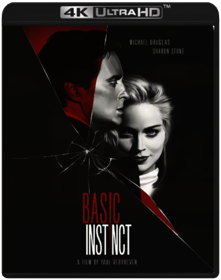 Frank J. Urioste, Paul Verhoeven
Michael Douglas, Sharon Stone. A San Francisco police detective, while investigating a brutal ice-pick murder, has a scorching affair with one of the three prime suspects. She's a beautiful murder mystery writer whose stories seem to dictate real-life crimes that have yet to be committed and the victim in her next story is a cop. 1992/color/123 min/R.
Batman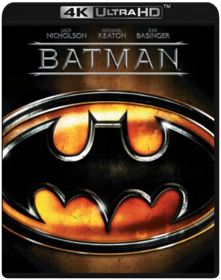 Bob Kane, Tim Burton
Batman Begins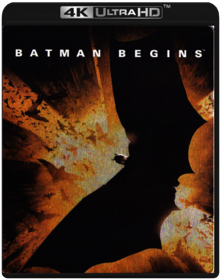 Christopher Nolan, Bob Kane
Beetlejuice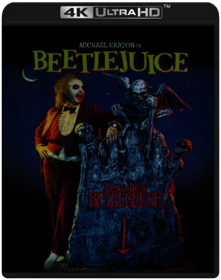 Tim Burton
Beetlejuice (BD)
Ben-Hur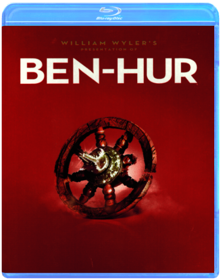 Lew Wallace, William Wyler
Ben-Hur: 50th Anniversary Edition (BD)
The Big Lebowski
Joel Coen, Ethan Coen
From the Academy Award-winning Coen brothers, The Big Lebowski is a hilariously quirky comedy about bowling, a severed toe, White Russians and a guy named…The Dude. Jeff "The Dude" Lebowski doesn't want any drama in his life…heck, he can't even be bothered with a job. But, he must embark on a quest with his bowling buddies after his rug is destroyed in a twisted case of mistaken identity. Starring Jeff Bridges, John Goodman, Julianne Moore, Steve Buscemi, Philip Seymour Hoffman and John Turturro, experience the cultural phenomenon of The Dude in the "#1 cult film of all time!" (The Boston Globe)
Big Trouble in Little China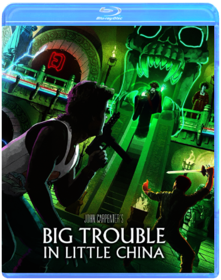 John Carpenter
A trucker and a lawyer become trapped in a sorcerer's empire beneath San Francisco's Chinatown.
Bill & Ted's Excellent Adventure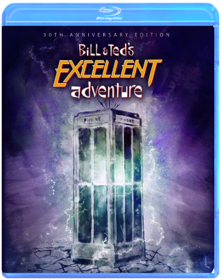 Stephen Herek
Wyld Stallyns couldn' drag you away from this EXCELLENT ADVENTURE!
Bill & Ted' Excellent Adventure finds our non-heinous heroes (Alex Winter and Keanu Reeves) in danger of flunking history: a most odious proposition! But when the righteous Rufus (George Carlin) arrives in a time-traveling phone booth, the dense dudes discover their destiny ... and call on the past' biggest names for help!
The Birds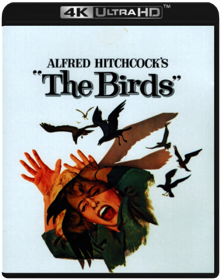 Alfred Hitchcock
Blade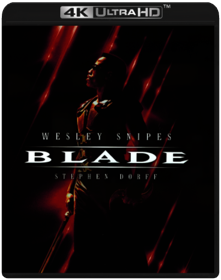 Stephen Norrington
Blade Runner 2049
Denis Villeneuve
Blue Valentine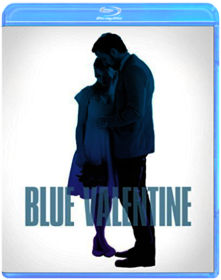 Derek Cianfrance
Blue Valentine is the story of love found and love lost told in past and present moments in time. Flooded with romantic memories of their courtship, Dean and Cindy use one night to try and save their failing marriage. Ryan Gosling and Michelle Williams star in this honest portrait of a relationship on the rocks.
The Blues Brothers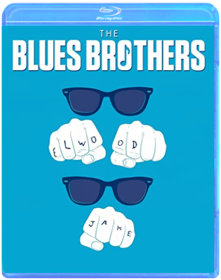 John Landis
The story of Jake and Elwood Blues, two hoodlum brothers searching for redemption, who set out to locate and re-enlist the members of their defunct rhythm and blues band in order to earn some honest money.
Boogie Nights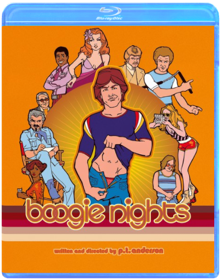 Paul Thomas Anderson
Boogie Nights (BD) (NL)
Das Boot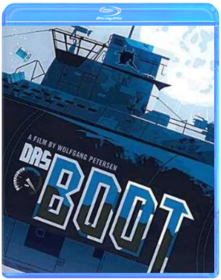 Wolfgang Petersen
It is 1942 and the German submarine fleet is heavily engaged in the so called "Battle of the Atlantic" to harass and destroy English shipping. With better escorts of the Destroyer Class, however, German U-Boats have begun to take heavy losses. Das Boot is the story of one such U-Boat crew, with the film examining how these submariners maintained their professionalism as soldiers, attempted to accomplish impossible missions, while all the time attempting to understand and obey the ideology of the government under which they served.
Das Boot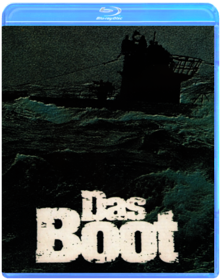 Wolfgang Petersen
The Bourne Identity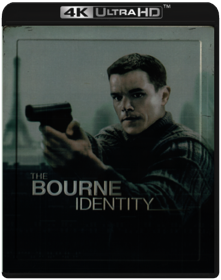 Doug Liman
Academy Award winner Matt Damon stars as Jason Bourne in The Bourne Identity, an explosive and action-packed hit filled with incredible fight sequences. Found with two bullets in his back, Bourne discovers he has the skills of a very dangerous man with no memory of his violent past. Racing to unlock the secret of his own identity, he discovers the deadly truth: he's an elite government agent; a 30 million dollar weapon that the government no longer trusts. Lethally trained and built to disappear, Bourne is the government's top operative who has become its number one target in this super-charged, thrill-a-minute spectacular loaded with "non-stop action!" (Bill Zwecker, FOX-TV)
The Bourne Supremacy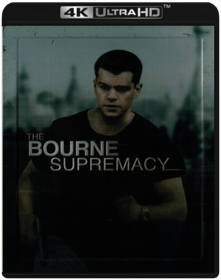 Paul Greengrass
They should have left him alone… Academy Award winner Matt Damon returns as expert assassin Jason Bourne in the next chapter of the stunning, non-stop action hit, The Bourne Supremacy. The haunting past that Bourne hoped to have escaped from, catches up to him once again as the CIA threatens to ruin his new, anonymous life—forcing Bourne to resume his former life as a trained assassin to survive. Fuelled by awesome fight scenes and some of the most breathtaking chase sequences ever filmed, it's a state-of-the-art espionage thriller that explodes into action and never lets up!
The Bourne Ultimatum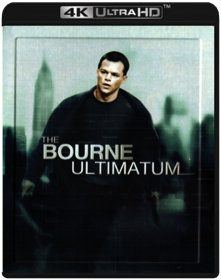 Christopher Rouse, Paul Greengrass
Highly trained assassin Jason Bourne (Matt Damon) is on the hunt for the agents who stole his memory and true identity in The Bourne Ultimatum, the third installment of the epic-espionage Bourne series. With a new generation of skilled CIA operatives tracking his every move, Bourne is in a non-stop race around the globe as he finally learns the truth behind his mysterious past. Loaded with incredible fight and chase sequences, it's the exhilarating movie with "mind-blowing action" (Roger Ebert, Chicago Sun-Times ) that you can't afford to miss!
Braveheart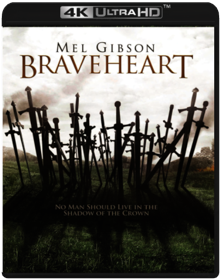 Mel Gibson
Brick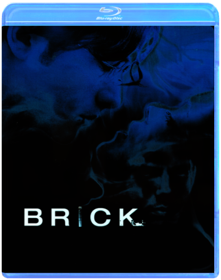 Rian Johnson
Brendan Frye is a loner, someone who knows all the angles but has chosen to stay on the outside. When the girl he loves turns up dead, he is determined to find the "who" and "why" and plunges into the dark and dangerous social strata of rich girl Laura, intimidating Tug, drug-addled Dode, seductive Kara, and the ominous Pin. But who can he really trust? These are the ingredients of Brick, a gritty and provocative thriller that critics describe as "a clever, twist-filled whodunit!" (Claudia Puig, USA Today)
The Bride of Frankenstein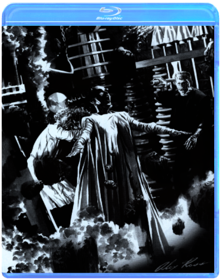 Tod Browning, Karl Freund, James Whale, George Waggner
SPECIAL FEATURES:

Dracula (1931):
Dracula (1931): Spanish Version with introduction by Lupita Tovar Kohner
The Road to Dracula
Lugosi: The Dark Prince
Dracula: The Restoration
Dracula Archives
Alternate Score by Phillip Glass Performed by the Kronos Quartet
Feature Commentary by Film Historian David J. Skal
Feature Commentary by Steve Haberman, Screenwriter of Dracula: Dead and Loving It
Trailer Gallery

Frankenstein:
The Frankenstein Files: How Hollywood Made a Monster
Karloff: The Gentle Monster
Frankenstein Archives
Boo!: A Short Film
Feature Commentary by Film Historian Rudy Behlmer
Feature Commentary by Historian Sir Christopher Frayling
100 Years of Universal: Restoring the Classics
Trailer Gallery

The Mummy (1932):
Mummy Dearest: A Horror Tradition Unearthed
He Who Made Monsters: The Life and Art of Jack Pierce
Unraveling The Legacy Of The Mummy
The Mummy Archives
Feature Commentary By Rick Baker, Scott Essman, Steve Haberman, Bob Burns and Brent Armstrong
Feature Commentary by Film Historian Paul M. Jensen
100 Years of Universal: The Carl Laemmle Era
Trailer Gallery

The Invisible Man:
Now You See Him: The Invisible Man Revealed
Production Photos
Feature Commentary by Film Historian Rudy Behlmer
100 Years of Universal: Unforgettable Characters
Trailer Gallery

The Bride of Frankenstein:
She's Alive!: Creating The Bride of Frankenstein
The Bride of Frankenstein Archives
Feature Commentary by Film Historian Scott MacQueen
Trailer Gallery

The Wolf Man:
Monster by Moonlight: An Original Documentary
The Wolf Man: From Ancient Curse to Modern Myth
Pure in Heart: The Life and Legacy of Lon Chaney Jr.
He Who Made Monsters: The Life and Art of Jack Pierce
The Wolf Man Archives
Feature Commentary by Film Historian Tom Weaver
100 Years of Universal: The Lot
Trailer Gallery
The Bridge on the River Kwai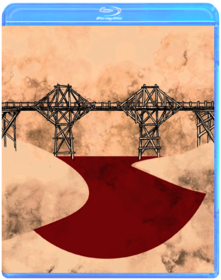 Peter Taylor, David Lean
Spectacularly produced, and the winner of seven Academy Awards® (1957), including Best Picture, Best Director, and Best Actor (Alec Guinness), The Bridge on the River Kwai continues to be one of the most memorable cinematic experiences of all time. Now, for the first time on Blu-ray, following an extensive all-new 4K digital restoration from the original negative, with newly restored 5.1 audio, experience director David Lean's masterpiece as you never have before.
Bronson
Nicolas Winding Refn
BASED ON THE TRUE STORY OF ONE OF THE WORLD S MOST VIOLENT PRISONERS
In 1974, a misguided 19-year-old named Michael Peterson decided he wanted to make a name for himself, and so with a homemade sawn-off shotgun and a head full of dreams, he attempted to rob a post office. Swiftly apprehended and originally sentenced to seven years in jail, Peterson has subsequently been behind bars for 34 years, 30 of which have been spent in solitary confinement. Provocative and stylized, BRONSON follows the metamorphosis of Mickey Peterson, who gave himself the nickname Charles Bronson, from a petty thief into Britain's most dangerous prisoner.
Bullitt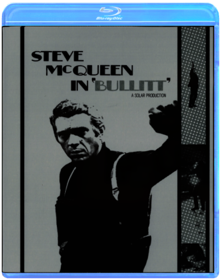 Peter Yates
Bullitt (BD)
The Cabin in the Woods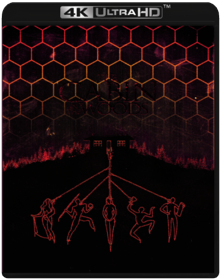 Drew Goddard
Now available for the first time on 4K Ultra HD! A rambunctious group of college friends steals away for a weekend in an isolated country cabin only to be attacked by horrific supernatural creatures.
Carlito's Way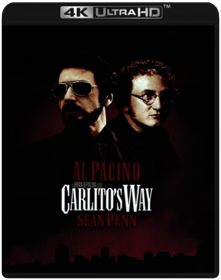 Brian De Palma
From the director of Scarface comes the critically acclaimed crime thriller Carlito's Way. Oscar® winner Al Pacino gives an electrifying performance as former drug kingpin Carlito Brigante, who is sprung from prison by his high-powered attorney (Academy Award® winner Sean Penn). He stuns the New York underworld by vowing to go straight from a history of violence, but his plans are undermined by misguided loyalties and an outmoded code of honor. In a life-or-death battle, Carlito takes on the relentless forces that refuse to let him go. Co-starring John Leguizamo and Luis Guzmán, Carlito's Way is a powerful, action-packed ride all the way to its explosive conclusion.
Carrie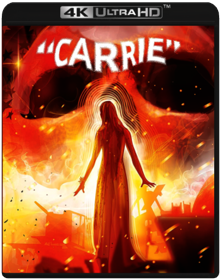 Brian De Palma
Based on the best-selling Stephen King novel, this "absolutely spellbinding horror movie", (Roger Ebert) has become a pervasive, pop-culture touchstone for anyone who's ever wanted to get even. Sissy Spacek and Piper Laurie deliver Oscar-nominated performances and John Travolta and Amy Irving are terrific in this ultimate revenge fantasy that has become one of the all-time great horror classics, and is now, finally, offered as a definitive, two-disc Collector's Edition Blu-ray!

At the center of the terror is Carrie (Spacek), a high school loner with no confidence, no friends... and no idea about the extent of her secret powers of telekinesis. But when her psychotic mother and sadistic classmates finally go too far, the once-shy teen becomes an unrestrained, vengeance-seeking powerhouse who, with the help of her "special gift, ", causes all hell to break loose in a famed cinematic frenzy of blood, fire and brimstone!
Casino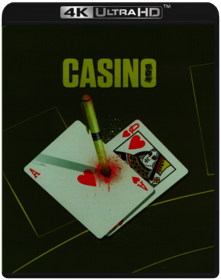 Martin Scorsese
Robert De Niro, Sharon Stone and Joe Pesci star in director Martin Scorsese's riveting look at how blind ambition, white-hot passion and 24-karat greed toppled an empire. Las Vegas, 1973, is the setting for this fact-based story about the Mob's multimillion-dollar casino operation, where fortunes and lives were made and lost with a roll of the dice.
Chernobyl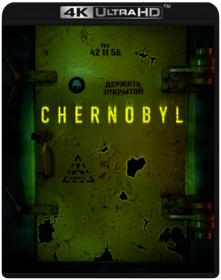 Various
Chinatown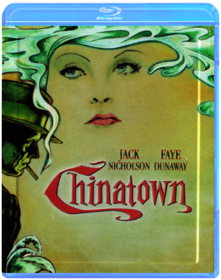 Roman Polanski
City of God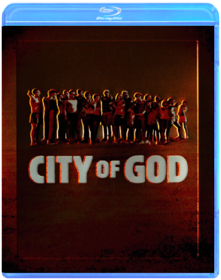 Fernando Meirelles, Katia Lund
Zavvi Exclusive Steelbook - Limited to 4000 laser etched, numbered copies. Celebrated with worldwide acclaim, this powerful true story of crime and redemption has won numerous awards around the globe. The streets of the world's most notorious slum, Rio de Janeiro's "City of God", are a place where combat photographers fear to tread, police rarely go and residents are lucky if they live to the age of 20. In the midst of the oppressive crime and violence, a frail and scared young boy will grow up to discover that he can view the harsh realities of his surroundings with a different eye: the eye of an artist. In the face of a professional photographer becomes a window into his world and ultimately his way out.
A Clockwork Orange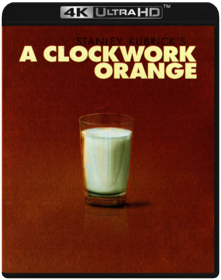 Stanley Kubrick
Clockwork Orange, A: Special Edition (BD)
Close Encounters of the Third Kind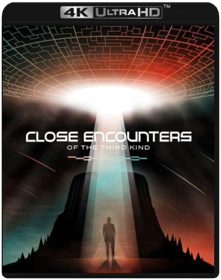 Steven Spielberg
Celebrate the 40th anniversary of Steven Spielberg's sci-fi blockbuster, now fully restored in 4K. Richard Dreyfuss stars as cable worker Roy Neary, who experiences a close encounter of the first kind - witnessing UFOs soaring across the sky. Meanwhile, government agents have close encounters of the second kind - discovering physical evidence of extraterrestrial visitors in the form of a lost fighter aircraft from World War II and a stranded military ship that disappeared decades earlier only to suddenly reappear in an unusual place. Roy and the agents follow the clues that have drawn them to reach a site where they will have a close encounter of the third kind - contact.
Coming to America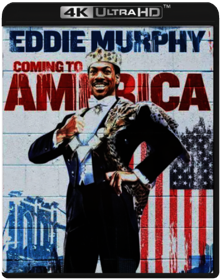 John Landis
Conan the Barbarian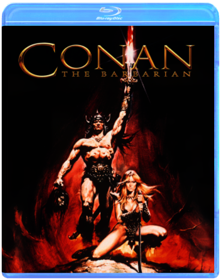 John Milius
Following his parents' savage murder, young Conan (Arnold Schwarzenegger) is captured by the cold-blooded Thulsa Doom (James Earl Jones) and spends the next fifteen years in agony, first chained to the Wheel of Pain and then enslaved as a Pit Fighter. Rather than allowing this brutal fate to conquer him, Conan builds an incomparable body and an indomitable spirit—both of which he needs when he suddenly finds himself a free man. Aided by his companions Subotai the Mongol (Gerry Lopez) and Valeria, Queen of Thieves (Sandahl Bergman), Conan sets out to solve the "riddle of steel," seize ultimate power and, finally, take revenge on the warlord who killed his family.
Crank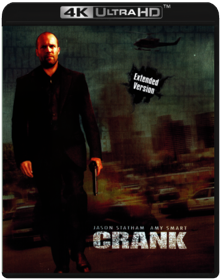 Brian Taylor, Mark Neveldine
A professional hit man (Jason Statham) is poisoned and has only hours to live. He has some big tasks to accomplish before the grim reaper arrives.
Creature from the Black Lagoon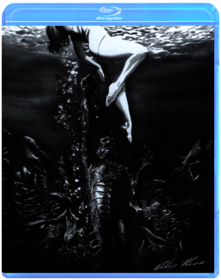 John Sherwood, Jack Arnold
The original Creature from the Black Lagoon is one of the silver screen's most unforgettable characters and, along with the other Universal Classic Monsters, defined the Hollywood horror genre. The Creature from the Black Lagoon: Complete Legacy Collection includes all 3 films from the original legacy including the gripping classic and the sequels that followed. These landmark motion pictures perfectly blended Universal's classic monster heritage with the science fiction explosion of the 1950s and continue to inspire remakes and adaptations that strengthen the legend of the Creature from the Black Lagoon to this day.
Dances With Wolves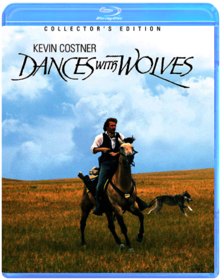 Kevin Costner
The Dark Knight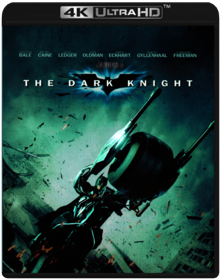 Christopher Nolan
The Dark Knight Rises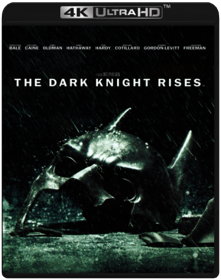 Christopher Nolan
Death Race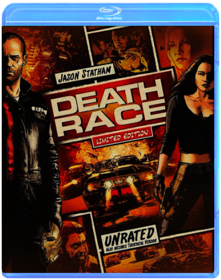 Paul W. S. Anderson
The Departed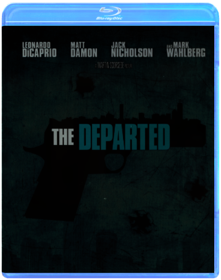 Martin Scorsese
Departed, The (BD)
Desperado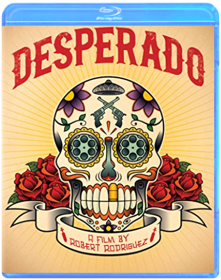 Robert Rodriguez
Desperado Limited Edition SteelBook Blu-ray. Region A, B & C Blu-ray.
Die Hard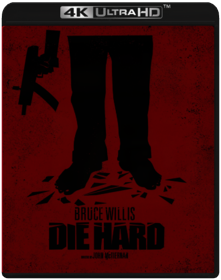 John McTiernan
BRUCE WILLIS IS JOHN McCLANE, a New York cop who flies to L.A. on Christmas Eve to visit his wife at a party in her company's lavish high-rise. Plans change once a group of terrorists, led by Hans Gruber (Alan Rickman), seize the building and take everyone hostage. McClane slips away and becomes the only chance anyone has in this beginning-to-end heart-stopping action thriller.
Django Unchained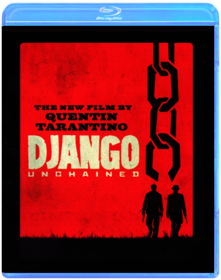 Quentin Tarantino
Set in the South two years before the Civil War, DJANGO UNCHAINED stars Academy Award ®-winner Jamie Foxx as Django, a slave whose brutal history with his former owners lands him face-to-face with a German-born bounty hunter Dr. King Schultz (Academy Award®-winner Christolph Waltz). Schultz is on the trail of the murderous Brittle brothers, and only Django can lead him to his bounty. The unorthodox Schultz acquires Django with a promise to free him upon the capture of the Brittles – dead or alive.

Success leads Schultz to free Django, though the two men choose not to go their separate ways. Instead, Schultz seeks out the South's most wanted criminals with Django by his side. Honing vital hunting skills, Django remains focused on one goal: finding and rescuing Broomhilda (Kerry Washington), the wife he lost to the slave trade long ago.

Django and Schultz's search ultimately leads them to Calvin Candie (Academy Award®-nominee Leonardo DiCaprio), the proprietor of "Candyland," an infamous plantation. Exploring the compound under false pretenses, Django and Schultz rouse the suspicion of Stephen (Academy Award®-nominee Samuel L. Jackson), Candie's trusted house slave. Their moves are marked, and a treacherous organization closes in on them. If Django and Schultz are to escape with Broomhilda, they must choose between independence and solidarity, between sacrifice and survival…
Dog Day Afternoon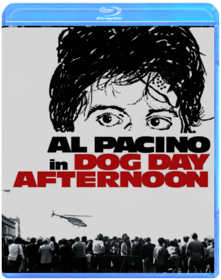 Sidney Lumet
Donnie Darko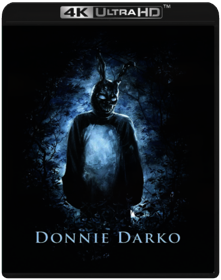 Richard Kelly
In the tradition of Urban Legends and Final Destination, Donnie Darko is an edgy, psychological thriller about a suburban teen coming face-to-face with his dark destiny. Jake Gyllenhaal leads a star-filled cast (including Drew Barrymore, Noah Wyle, Jena Malone, Patrick Swayze and Mary McDonnell) as a delusional high-school student visited by a demonic rabbit with eerie visions of the past - and deadly predictions for the future. This "excitingly original" (Entertainment Weekly) nail-biter will keep you on the edge of your seat until the mind-bending climax.
The Doors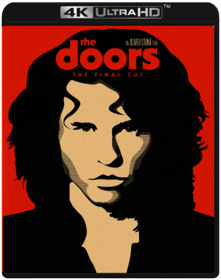 Oliver Stone
UCLA film student Jim Morrison finds a girlfriend, forms a band and turns tragic 1960s rock star.
Dracula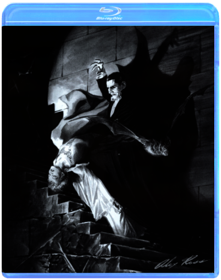 Tod Browning
The original Dracula, starring Bela Lugosi, launched the Hollywood horror genre and defined the iconic look and frightening character of the famed vampire. Towering ominously among the shadows of the Carpathian Mountains, Castle Dracula strikes fear in the hearts of the Transylvanian villagers below. After a naive real estate agent succumbs to the will of Count Dracula, the two head to London where the vampire sleeps in his coffin by day and searches for potential victims by night. The inspiration for hundreds of subsequent remakes and adaptations, this classic film directed by Tod Browning is the signature adaptation of Bram Stoker's story with its eerie passion, shadowy atmosphere and thrilling cinematography.
Dredd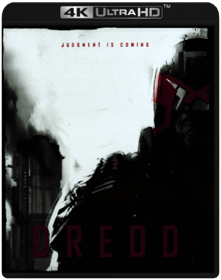 Pete Travis
Available for the first time on 4K Ultra HD Combo Pack comes the popular comic book character Judge Dredd, who is brought to life in this high-octane, sci-fi action movie starring Karl Urban.
Drive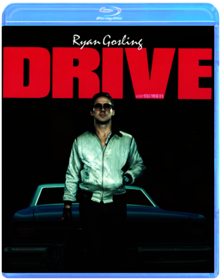 Nicolas Winding Refn
Ryan Gosling stars as a Hollywood stunt driver for movies by day and moonlights as a wheelman for criminals by night. Though a loner by nature, "Driver" can't help falling in love with his beautiful neighbor Irene (Carey Mulligan), a young mother dragged into a dangerous underworld by the return of her ex-convict husband. After a heist goes wrong, Driver finds himself driving defense for the girl he loves, tailgated by a syndicate of deadly serious criminals (Albert Brooks and Ron Perlman). Soon he realizes the gangsters are after more than the bag of cash and is forced to shift gears and go on the offense.
Dumb and Dumber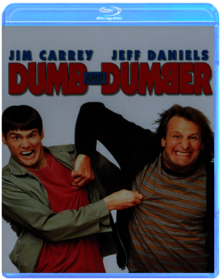 Peter Farrelly
Dumb and Dumber (Unrated)(BD)
Dune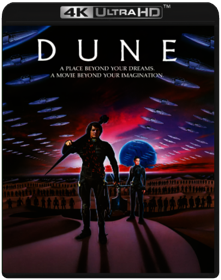 David Lynch
Dazzling special effects, unforgettable images and powerful performances highlight David Lynch's stunning film version of Frank Herbert's classic science-fiction epic about an intergalactic warrior's messianic rise. Starring Kyle MacLachlan, José Ferrer, Max von Sydow, Oscar® winner Linda Hunt and Sting, Dune is the ultimate adventure experience that goes beyond the imagination.
Dunkirk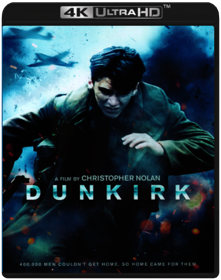 Christopher Nolan
Eastern Promises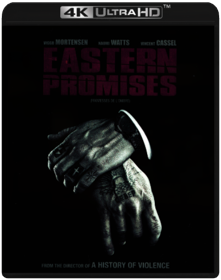 David Cronenberg
Viggo Mortensen and Academy Award® nominee Naomi Watts star in this electrifying thriller from critically acclaimed director David Cronenberg (A History of Violence). Criminal mastermind Nikolai (Mortensen) finds his ties to a notorious crime family shaken when he crosses paths with Anna (Watts), a midwife who has accidentally uncovered evidence against them. Their unusual relationship sets off an unstoppable chain of murder, mystery and deception in the explosive film critics are calling "provocative and engrossing" (Claudia Puig, USA Today).
The Elephant Man
David Lynch
affetto da una grave malattia deformante, un uomo, dolce e sensibile, viene prima esibito come fenomeno da baraccone e poi ospitato in un ospedale sotto le cure di un medico amoroso. il film ha avuto un rifacimento nel 1981.premi e riconoscimenti1980 - miglior film british academy of film and television arts awards1980 - miglior film candidature [academy awards]1979 - miglior commedia tony awards [al soggetto] frederick treves; ashley montagu
Elvira: Mistress of the Dark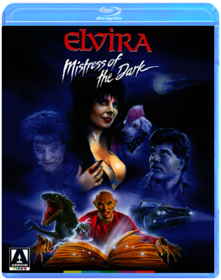 James Signorelli
She s back! Elvira, Horrorland s hostess with the mostest, finally busts out on Blu-ray with this long-awaited, positively-bursting-at-the-seams special edition of her big screen debut, Elvira: Mistress of the Dark!

Having just quit her job as a Los Angeles TV horror hostess, Elvira receives the unexpected news that she s set to inherit part of her great-aunt Morgana s estate. Arriving in the small town of Fallwell, Massachusetts to claim her inheritance, Elvira receives a less than enthusiastic reception from the conservative locals - amongst them, her sinister uncle Vinny, who unbeknownst to Elvira, is an evil warlock who secretly schemes to lay his hands on the old family spellbook for his own nefarious ends...

Campy, quirky and stuffed to the brim with more double entendres than your average Carry On movie, 1988 s Elvira: Mistress of the Dark helped solidify the horror hostess (played by Cassandra Peterson) as a major pop culture icon, here owning every inch of the screen with her quick wit, sass, and of course, cleaving-enhancing gown!

SPECIAL EDITION CONTENTS Brand new restoration from a 4K scan of the original interpositiveHigh Definition Blu-ray (1080p) presentationOriginal Uncompressed Stereo 2.0 audioOptional English subtitles for the deaf and hard of hearingIntroduction to the film by director James Signorelli2017 audio commentary with director James Signorelli, hosted by Fangoria Editor Emeritus Tony Timpone2017 audio commentary with Elvira Webmaster and judge of US TV show The Search for the Next Elvira Patterson LundquistArchival audio commentary with actors Cassandra Peterson, Edie McClurg and writer John ParagonToo Macabre - The Making of Elvira: Mistress of the Dark - newly-revised 2018 version of this feature-length documentary on the making of the film including interviews with various cast and crew and rare never-before-seen archival materialRecipe for Terror: The Creation of the Pot Monster - newly-revised 2018 version of this featurette on the concept and design of the pot monster, as well as the other SFX of the movieOriginal StoryboardsOriginal US Theatrical and Teaser TrailersReversible sleeve featuring original and newly commissioned artwork by Sara DeckFIRST PRESSING ONLY: Collector s booklet featuring new writing on the film by Patterson Lundquist and a short note on the 2012 audio commentary by Sam Irvin
Escape from New York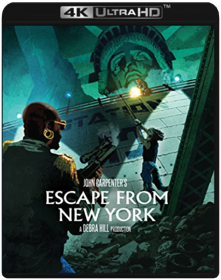 John Carpenter
A thrilling landmark film that jolts along at a breakneck pace, Escape From New York leapt to cult status with high-octane action, edge-of-your-seat suspense and the mind-blowing vision of lone warrior Snake Plissken (Kurt Russell) battling his way out of a post-apocalyptic Manhattan!

In a world ravaged by crime, the entire island of Manhattan has been converted into a walled prison where brutal prisoners roam. But when the US president (Donald Pleasence) crash-lands inside, only one man can bring him back: notorious outlaw and former Special Forces war hero Snake Plissken (Russell). But time is short. In 24 hours, an explosive device implanted in his neck will end Snake' mission (and his life) unless he succeeds!
Eternal Sunshine of the Spotless Mind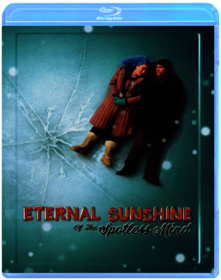 Michel Gondry
Evil Dead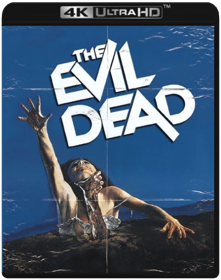 Sam Raimi
The Evil Dead, director Sam Raimi's (Darkman, Quick & The Dead, Army Of Darkness) first feature film, is a true cult classic in every sense of the word. Originally released in 1982, The Evil Dead tells the tale of a group of friends who go to a cabin in the woods, where they find an unspeakable evil lurking in the forest. They find the Necronomicon, the Book Of The Dead, and the taped translation of the text. Once the tape is played, the evil is released. One by one, the teens become deadly zombies. With only one remaining (Bruce Campbell), it is up to him to survive the night and battle The Evil Dead.
Evil Dead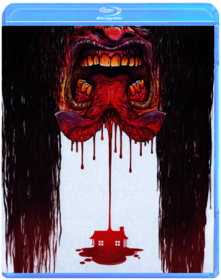 Fede Alvarez
A secluded cabin. An ancient curse. An unrelenting evil. The original producers reunite to present a genuinely terrifying re-imagining of their original horror masterpiece. Five young friends have found the mysterious and fiercely powerful Book of the Dead. Unable to resist its temptation, they release a violent demon on a bloodthirsty quest to possess them all. Who will be left to fight for their survival and defeat this unearthly force of murderous carnage?
Evil Dead 2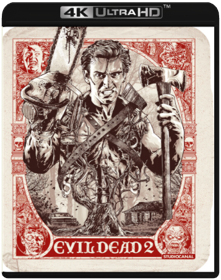 Sam Raimi
Ash (Bruce Campbell), the sole survivor of THE EVIL DEAD, returns to the same cabin in the woods and again unleashes the forces of the dead. With his girlfriend possessed by the demons and his body parts running amok, Ash is forced to single- handedly battle the legions of the damned as the most lethal – and groovy – hero in horror movie history! Welcome to EVIL DEAD II, director Sam Raimi's infamous sequel to THE EVIL DEAD and outrageous prequel to ARMY OF DARKNESS!
Ex Machina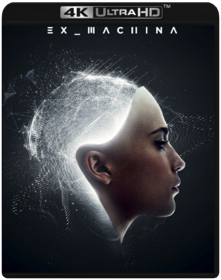 Alex Garland
Available for the first time on 4K Ultra HD Combo Pack comes the Academy Award®-winning ''Best Visual Effects'' sci-fi thriller from the writer of 28 DAYS LATER and DREDD.
Existenz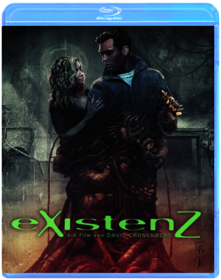 David Cronenberg
Exciting stars Jennifer Jason Leigh (The Machinist), Jude Law (Repo Men), Willem Dafoe (Daybreakers), Ian Holm (The Aviator) and Sarah Polley (Splice) challenge the boundaries of reality in this futuristic, critically-acclaimed thriller.

During the first closed-door demonstration of an amazing new virtual reality game called eXistenZ, the system's brilliant designer, Allegra Geller (Leigh), is violently attacked by a crazed assassin intent on killing her and destroying her creation. Forced into hiding, Allegra enlists a young assistant (Law) to help her in testing the damaged system...by convincing him to join her inside eXistenZ. The action explodes as their world's real-life dangers begin to merge with the fantasy of the game.

Special Feature(s): Full High Definition 1080p; 16x9 (1.78:1); English 5.1 DTS; English 2.0 Stereo; Interview with Jude Law; Interview with Willem Dafoe; Interview with Special Effects Supervisor; Smart Menu Technology: Browse the menu, on screen, without leaving film
The Exorcist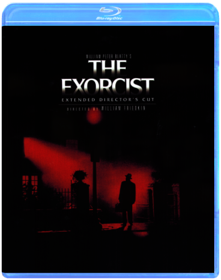 William Friedkin
Controversial and popular from the moment it opened, The Exorcist marks its historic Blu-ray premiere in a 2-Disc Edition featuring Stunning Hi-Def Presentations of the Original 1973 Theatrical Version and the 2000 Extended Director's Cut. The frightening and realistic tale of an innocent girl inhabited by a terrifying entity, her mother's frantic resolve to save her and two priests—one doubt-ridden, the other a rock of faith—joined in battling ultimate evil always leaves viewers breathless. This greatest supernatural thriller of all time astonishes and unsettles like no other movie.
Eyes Wide Shut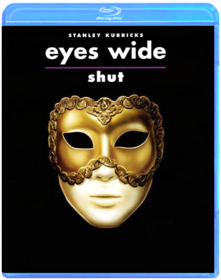 Arthur Schnitzler, Stanley Kubrick
Eyes Wide Shut: Special Edition (BD)
Face/Off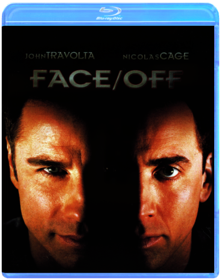 John Woo
John Travolta, Nicolas Cage. An FBI agent and a murderous psychopath switch identities-and faces-in John Woo's riveting action/adventure film. 1997/color/140 min/R.
Fantasia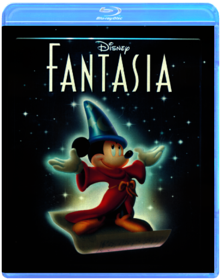 Norman Ferguson
Region-Free British Release, playable on all US blu-ray players. Groundbreaking on several counts, not the least of which was an innovative use of animation and stereophonic sound, this ambitious Disney feature has lost nothing to time since its release in 1940. Classical music was interpreted by Disney animators, resulting in surreal fantasy and playful escapism. Leopold Stokowski and the Philadelphia Orchestra provided the music for eight segments by the composers Tchaikovsky, Moussorgsky, Stravinsky, Beethoven, Ponchielli, Bach, Dukas, and Schubert. Not all the sequences were created equally, but a few are simply glorious, such as "Night on Bald Mountain", "The Sorcerer's Apprentice", and "The Nutcracker Suite". The animation ranges from subtly delicate to fiercely bold. The screen bursts with color and action as creatures transmute and convention is thrust aside. The painstaking detail and saturated hues are unique to this film, unmatched even by more advanced technology. —Rochelle O'Gorman
Fantastic Mr. Fox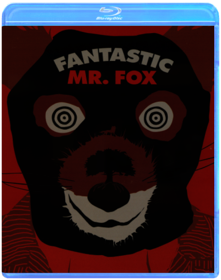 Wes Anderson
Limited Edition Steelbook
Fargo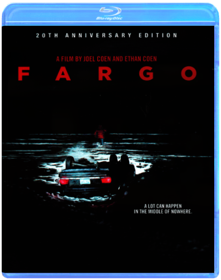 Joel Coen, Ethan Coen
In this seven-time Oscar-nominated film, things go terribly awry when small-time Minnesota car salesman Jerry Lundegaard (William H. Macy) hires two thugs (Steve Buscemi and Peter Stormare) to kidnap his wife so he can collect the ransom from his wealthy father-in-law. Once people start dying, the very chipper and very pregnant Police Chief Marge Gunderson (Frances McDormand) takes the case. Is she up for this challenge? You betcha.
The Fast and the Furious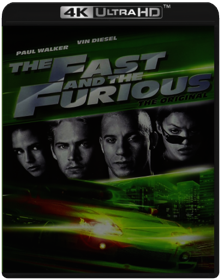 Rob Cohen
They've got the adrenaline rush and the mean machines, but most of all, they've got the extreme need for speed. On the turbo-charged streets of Los Angeles, every night is a championship race. With nitro-boosted fury, Dominic Toretto (Vin Diesel), rules the road turning all his challengers into dust. He and his rival, Johnny Tran (Rick Yune) are the boldest, the baddest and the best. But now, there's new rage on the road. They know he's tough, they know he's fast, but what they don't know is that he's a speed demon detective (Paul Walker) with enough drive and determination to come out the winner. With intense full-throttle action, awesome high-speed stunts, and full-on pedal to the metal intensity, this fast and furious assault puts you in the driver's seat and dares you to exceed all limits.
The Fifth Element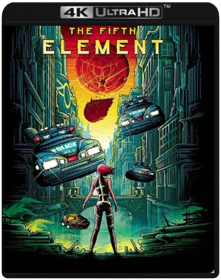 Luc Besson
Limited Edition STEELBOOK with 4K blu-ray, regular blu-ray, and Digital HD code!! Authentic USA edition!!
Fight Club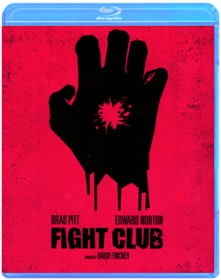 David Fincher
"'Fight Club' pulls you in, challenges your prejudices, rocks your world and leaves you laughing" (Rolling Stone). Brad Pitt ("12 Monkeys", "Seven"), Edward Norton ("Primal Fear," "American History X") and Helena Bonham Carter ("Mighty Aphrodite," "A Room With A View") turn in powerful "performances of which movie legends are made" (Chicago Tribune) in this action-packed hit.

A ticking-time-bomb insomniac (Norton) and a slippery soap salesman (Pitt) channel primal male aggression into a shocking new form of therapy. Their concept catches on, with underground "fight clubs" forming in every town, until a sensuous eccentric (Bonham Carter) gets in the way and ignites an out-of control spiral toward oblivion.
Finding Nemo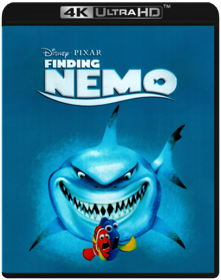 Andrew Stanton
Sea it like never before! For the first time ever, through the magic of Blu-ray and Blu-ray 3D, fully immerse yourself in the stunning underwater world of Disney/Pixar's FINDING NEMO! From the creators of TOY STORY and MONSTERS, INC., this critically acclaimed and heartwarming tale splashes off the screen with brilliant digital picture, high definition sound and breathtaking bonus features that transport you beyond your imagination. In the depths of the Great Barrier Reef, Marlin (Albert Brooks), an overly protective clownfish, embarks on a daring rescue mission when his beloved son, Nemo, gets scooped up by a diver. With his unforgettable friend Dory (Ellen DeGeneres) by his side, Marlin encounters an ocean full of memorable comedic characters on his momentous journey — to find Nemo. Bring home the humor and heartfelt emotion of the epic adventure that captured the Academy Award for "Best Animated Feature Film" (2003) — now more awesome than ever on Disney Blu-ray!
First Blood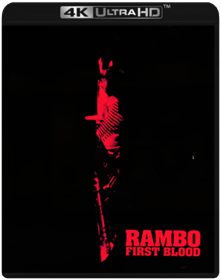 Ted Kotcheff
Academy Award-nominee Sylvester Stallone stars as war hero, ex-Green Beret John Rambo in the one that started it all! FIRST BLOOD is an explosive action-thriller that will keep you on the edge of your seat until the final, powerful frame.
Flatliners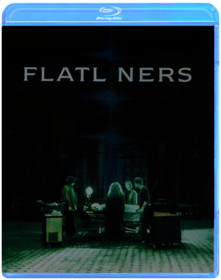 Joel Schumacher
Are you afraid to die? Kiefer Sutherland isn't. He's an ambitious, charismatic medical student who persuades classmates Julia Roberts and Kevin Bacon to take part in a reckless experiment. To see if there is life after death, they will kill themselves: temporarily shut down ("flatline") their heartand brain functions to briefly experience clinical death. After Sutherland survives the first experiment, the others flatline for increasingly longer intervals. But their horror begins when they realize that although they've come back alive... they haven't come back alone. FLATLINERS is a chilling suspense thriller of obsession, fear and redemption that will take you across the line to a place where terror lives forever.
Flesh + Blood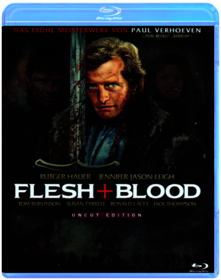 Paul Verhoeven
Betrayed by power. Corrupted by love. Bound by honor. In the battle between good and evil, only the strong survive! From visionary director Paul Verhoeven (Robocop) comes this 'vivid and muscular' (Variety) epic adventure of medieval bravery and blood lust starring Rutger Hauer (Blade Runner) and Jennifer Jason Leigh (Rush). In the chaotic, morally bankrupt Europe of 1510, a cold-hearted warrior named Martin (Hauer) leads his motley crew of mercenaries into battle to reclaim the castle of an ousted nobleman. But when the despot betrays them, Martin and his band of ruffians strike back by kidnapping the innocent young maiden (Leigh) betrothed to the nobleman's son - a fearless Renaissance man who must risk life and limb to rescue the woman he loves! The Stellar cast includes Tom Burlinson, Jack Thompson, Susan Tyrrell, Bruno Kirby and Brion James.

Special Features:
-Audio Commentary by Director Paul Verhoeven
-Composing Flesh + Blood Featurette
-Original Theatrical Trailer
The Fly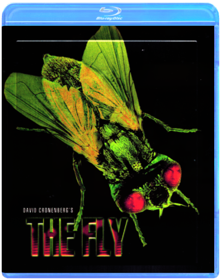 David Cronenberg
Seth Brundle, a brilliant but eccentric scientist attempts to woo investigative journalist Veronica Quaife by offering her a scoop on his latest research in the field of matter transportation, which against all the expectations of the scientific establishment have proved successful. Up to a point. Brundle thinks he has ironed out the last problem when he successfully transports a living creature, but when he attempts to teleport himself a fly enters one of the transmission booths, and Brundle finds he is a changed man.
Forbidden Planet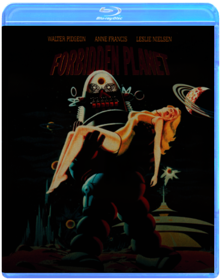 Fred M. Wilcox
Forbidden Planet is the granddaddy of tomorrow, a pioneering work whose ideas and style would be reverse-engineered into many cinematic space voyages to come. Leslie Nielsen plays the commander who brings his spacecruiser crew to Planet Altair-4, home to Dr. Morbius (Walter Pidgeon), his daughter (Anne Francis), a dutiful robot named Robby…and to a mysterious terror. Featuring sets of extraordinary scale and the first all-electronic musical soundscape in film history, Forbidden Planet is in a movie orbit all its own.
Ford v Ferrari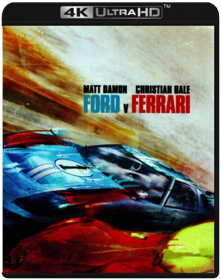 James Mangold
American car designer Carroll Shelby and driver Ken Miles battle corporate interference and the laws of physics to build a revolutionary race car for Ford in order to defeat Ferrari at the 24 Hours of Le Mans in 1966.
Frankenstein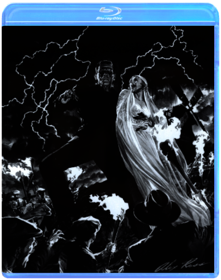 James Whale
Frozen
Jennifer Lee, Chris Buck
Fearless optimist Anna teams up with Kristoff in an epic journey, encountering Everest-like conditions, and a hilarious snowman named Olaf in a race to find Anna's sister Elsa, whose icy powers have trapped the kingdom in eternal winter.
Full Metal Jacket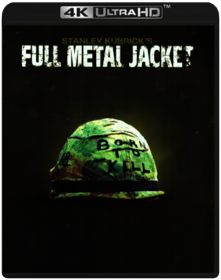 Stanley Kubrick
Full Metal Jacket: Deluxe Edition (BD)
Fury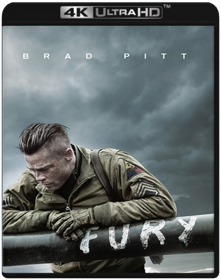 David Ayer
April, 1945. As the Allies make their final push in the European Theatre, a battle-hardened army sergeant named Wardaddy (Brad Pitt) commands a Sherman tank and her five-man crew on a deadly mission behind enemy lines. Outnumbered and outgunned, and with a rookie soldier thrust into their platoon, Wardaddy and his men face overwhelming odds in their heroic attempts to strike at the heart of Nazi Germany.
Gangs of New York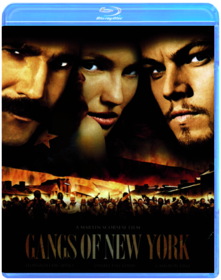 Martin Scorsese
An epic tale of vengeance and survival Gangs of New York now hits harder than ever on Blu-ray Disc. Directed by Academy Award winner Martin Scorsese (2006, Best Director, The Departed), this motion picture event stars two-time Oscar winner Daniel Day-Lewis (1989, Best Actor My Left Foot; 2007, Best Actor, There Will Be Blood), Leonardo DiCaprio and Cameron Diaz. Feel your heart pound while weapons and cultures clash in a chaotic symphony of life and death. Surrender to the tumultuous atmosphere of 1860s New York as phenomenal sound and stunning visual clarity transport you back in time. Prepare to experience Scorsese s masterpiece as never before on Blu-ray high definition.

Bonus Features include: Costume Design Featurette, Teaser Trailer, Set Design Featurette, History Of The Five Points Featurette, Exploring The Sets Of GANGS OF NEW YORK With Multiple Angles Utilizing 360 Degree Shots of The Sets, U2 Music Video The Hands That Built America, Discovery Channel Special Uncovering The Real Gangs Of New York, The Five Points Study Guide: Luc Sante Introduction And Five Points Vocabulary, Feature Commentary With Martin Scorsese, Theatrical Trailer
Gattaca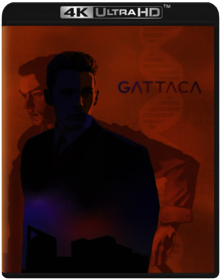 Andrew Niccol
BLURAY Special Edition
Get Out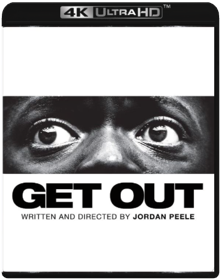 Jordan Peele
When Chris (Daniel Kaluuya), a young African-American man, visits his white girlfriend's (Allison Williams) family estate, he becomes ensnared in the more sinister, real reason for the invitation. At first, Chris reads the family's overly accommodating behavior as nervous attempts to deal with their daughter's interracial relationship, but as the weekend progresses, a series of increasingly disturbing discoveries lead him to a truth that he could have never imagined. This speculative thriller from Blumhouse (producers of The Visit, Insidious series and The Gift) and the mind of Jordan Peele (Key & Peele) is equal parts gripping thriller and provocative commentary.
Ghostbusters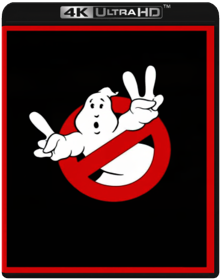 Ivan Reitman
Suit up for classic comedy! When kooky, spooky college profs Peter Venkman (Bill Murray), Ray Stantz (Dan Aykroyd) and Egon Spengler (Harold Ramis) lose their university jobs, they decide to go freelance, de-haunting houses in a new ghost removal service. As soon as they open their doors, their first order of business becomes saving beautiful cellist Dana Barrett (Sigourney Weaver) and nerdy Louis Tully (Rick Moranis), who've inadvertently opened the gates of hell…right in their own apartment building! UHD Synopsis: When kooky, spooky college profs Peter Venkman (Bill Murray), Ray Stantz (Dan Aykroyd) and Egon Spengler (Harold Ramis) lose their university jobs, they decide to go freelance, de-haunting New York City with a new ghost removal service. As soon as they open their doors, their first order of business becomes saving beautiful cellist Dana Barrett (Sigourney Weaver) and nerdy Louis Tuilly (Rick Moranis), who've inadvertently opened the gates of hell...right in their own apar
Gladiator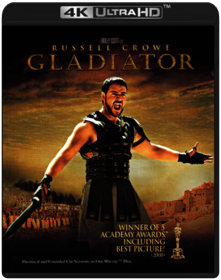 Ridley Scott
Goodfellas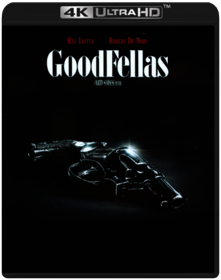 Martin Scorsese
Grindhouse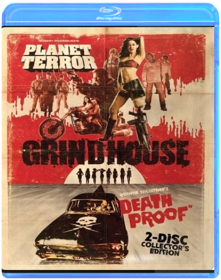 Robert Rodriguez, Quentin Tarantino, Rob Zombie, Edgar Wright, Eli Roth, Jason Eisener
Halloween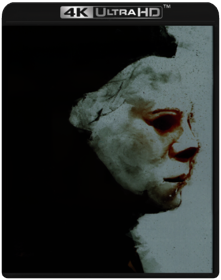 John Carpenter
Jamie Lee Curtis, Donald Pleasence. Directed by John Carpenter. In this horror classic, an escaped psychotic murderer who killed his sister on Halloween is about to relive his crime. 1978/color/92 min/R.
The Handmaiden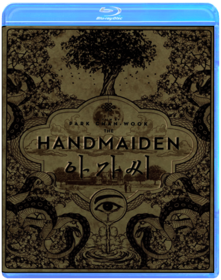 Park Chan-wook
From PARK Chan-wook, the celebrated director of OLDBOY, LADY VENGEANCE and STOKER, comes a ravishing new crime drama. PARK presents a gripping and sensual tale of two women - a young Japanese Lady living on a secluded estate, and a Korean woman who is hired to serve as her new handmaiden, but is secretly plotting with a conman to defraud her of a large inheritance. Inspired by the novel Fingersmith by British author Sarah Waters, THE HANDMAIDEN borrows the most dynamic elements of its source material and combines it with PARK Chan-wook's singular vision to create an unforgettable viewing experience.
The Hateful Eight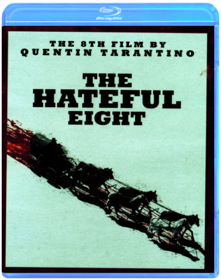 Quentin Tarantino
Blu-ray SteelBook packaging
The Hateful Eight - Extended Verion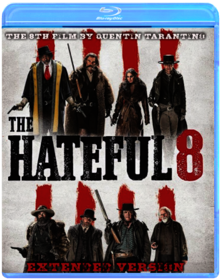 Quentin Tarantino
Heat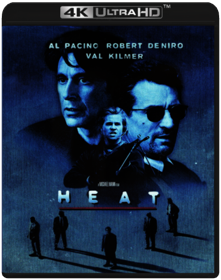 Michael Mann
Heat (2 Disc Director's Cut) Blu-ray
Heavy Metal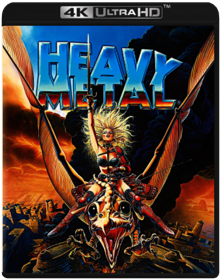 Gerald Potterton
Based on the fantastical illustrated magazine Heavy Metal, producer Ivan Reitman enlists the help of some of Hollywood's animation masters to create the otherworldly tale of a glowing green orb from outer space that spreads destruction throughout the galaxy. Only when encountered by its one true enemy, to whom it is inexplicably drawn, will goodness prevail throughout the universe. Richly and lavishly drawn, the vignettes of the orb's dark victories include the character voices of John Candy, Harold Ramis and a pounding soundtrack by Black Sabbath, Blue Oyster Cult, Cheap Trick, Devo, Donald Fagen, Don Felder, Grand Funk Railroad, Sammy Hagar, Journey, Nazareth, Stevie Nicks, Riggs, and Trust. Highly imaginative and full of surprising special effects, Heavy Metal set the standard for the alternative contemporary animation. An intoxicating experience not to be missed!
Hellboy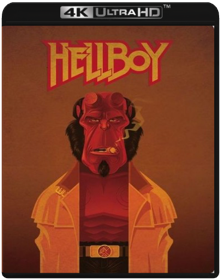 Guillermo del Toro
From visionary writer/director Guillermo del Toro (director of Blade II, The Devil's Backbone) comes Hellboy, a supernatural action adventure based on Mike Mignola's popular Dark Horse Comics series of the same name. Born in the flames of hell and brought to Earth as an infant to perpetrate evil, Hellboy (Ron Perlman) was rescued from sinister forces by the benevolent Dr. Broom (John Hurt), who raised him to be a hero. In Dr. Broom's secret Bureau of Paranormal Research and Defense, Hellboy creates an unlikely family consisting of the telepathic "Mer-Man" Abe Sapien (Doug Jones) and Liz Sherman (Selma Blair), the woman he loves who can control fire. Hidden from the very society that theyprotect, they stand as the key line of defense against an evil madman who seeks to reclaim Hellboy to the dark side and use his powers to destroy mankind.
Hellboy 2 - The Golden Army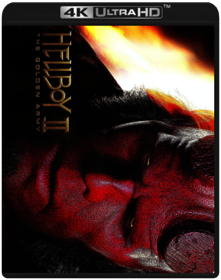 Guillermo del Toro
Hereditary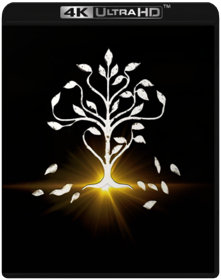 Ari Aster
Hero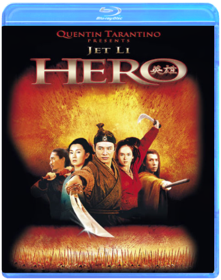 Yimou Zhang
Hero starring martial arts legend Jet Li in a visually stunning martial arts epic where a fearless warrior rises up to defy an empire and unite a nation! With supernatural skill ... and no fear ... a nameless soldier (Jet Li) embarks on a mission of revenge against the fearsome army that massacred his people. Now, to achieve the justice he seeks, he must take on the empire's most ruthless assassins and reach the enemy he has sworn to defeat! Acclaimed by critics and honored with numerous awards, Hero was nominated for both an Oscar® (2002 Best Foreign Language Film)and Golden Globe!
A History of Violence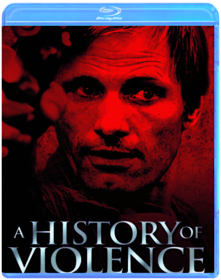 David Cronenberg
History of Violence, A (BD)
Hot Fuzz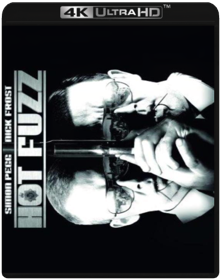 Edgar Wright
From the creators of Shaun of The Dead comes the Hot Fuzz Ultimate Edition! Nicholas Angel (Simon Pegg) is the unstoppable cop who, with the help of a bumbling partner (Nick Frost), turns up the heat in a small, quiet town and delivers some big-city justice. See all of the action and comedy in this Ultimate Edition that features non-stop entertainment, heart-pounding thrills and outrageous laughs!
In Bruges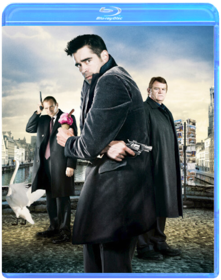 Martin McDonagh
Colin Farrell and Academy Award® nominee Ralph Fiennes star in this edgy, action-packed comedy filled with thrilling chases, spectacular shoot-outs and an explosive ending you won't want to miss! Hit men Ray (Farrell) and Ken (Brendan Gleeson, Harry Potter) have been ordered to cool their heels in the storybook city of Bruges (it's in Belgium) after finishing a big job. But since hit men make the worst tourists, they soon find themselves in a life-and-death struggle of comic proportions against one very angry crime boss (Fiennes)! Get ready for the outrageous and unpredictable fun you will have In Bruges, the movie critics are calling "wildly entertaining" (Stephen Rebello, Playboy).
Inception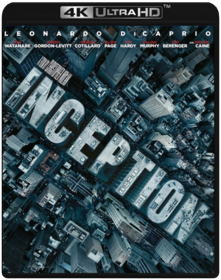 Christopher Nolan
Indiana Jones: The Complete Adventures
Steven Spielberg
Inglourious Basterds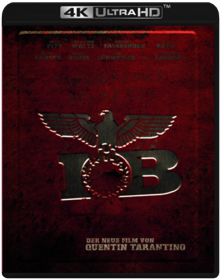 Quentin Tarantino
Brad Pitt takes no prisoners in Quentin Tarantino's high-octane WWII revenge fantasy Inglourious Basterds. As war rages in Europe, a Nazi-scalping squad of American soldiers, known to their enemy as "The Basterds," is on a daring mission to take down the leaders of the Third Reich. Bursting with "action, hair-trigger suspense and a machine-gun spray of killer dialogue" (Peter Travers, Rolling Stone), Inglourious Basterds is "another Tarantino masterpiece" (Jake Hamilton, CBS-TV)!
Interstellar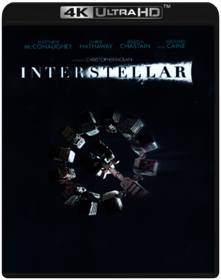 Christopher Nolan
The Invisible Man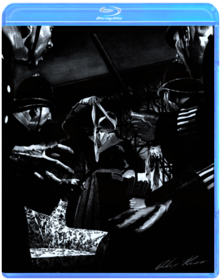 James Whale
The signature adaptation of H.G. Wells' The Invisible Man stars Claude Rains as a mysterious scientist who discovers a serum that makes him invisible. Covered by bandages and dark glasses, the scientist arrives at a small English village and attempts to hide his amazing discovery. He soon realizes, however, that the same drug which renders him invisible is slowly driving him insane and capable of committing unspeakable acts of terror. Directed by James Whale, the horror classic features groundbreaking special effects by John P. Fulton that inspired many of the techniques that are still used today.
It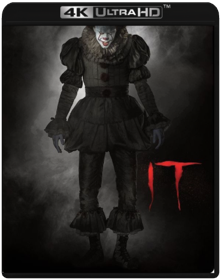 Andrés Muschietti
It Follows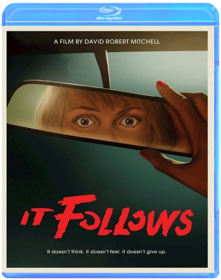 David Robert Mitchell
For 19-year-old Jay, fall should be about school, boys and weekends out at the lake. But after a seemingly innocent sexual encounter, she finds herself plagued by strange visions and the inescapable sense that someone, or something, is following her. Jay and her teenage friends must now find a way to escape the horrors that seem to be only a few steps behind in this critically-acclaimed chiller that Bloody Disgusting calls the scariest movie of 2015.
Jaws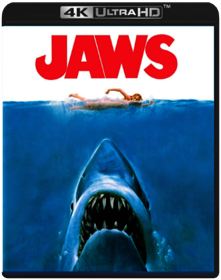 Steven Spielberg
Directed by Academy Award® winner Steven Spielberg, Jaws set the standard for edge-of-your-seat suspense quickly becoming a cultural phenomenon and forever changing the movie industry. When the seaside community of Amity finds itself under attack by a dangerous great white shark, the town's chief of police (Roy Scheider), a young marine biologist (Richard Dreyfuss) and a grizzled shark hunter (Robert Shaw) embark on a desperate quest to destroy the beast before it strikes again. Featuring an unforgettable score that evokes pure terror, Jaws remains one of the most influential and gripping adventures in motion picture history.
JFK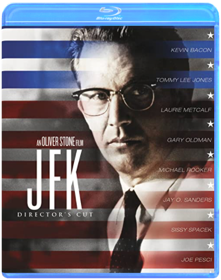 Oliver Stone
Jfk (Special Edition Director's
Jurassic Park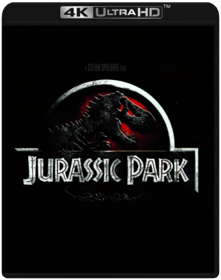 Steven Spielberg
Experience one of the biggest films in motion picture history with director Steven Spielberg's ultimate thrill ride, Jurassic Park. Featuring Academy Award winning visual effects and groundbreaking filmmaking that has been hailed as "a triumph of special effects artistry" (Roger Ebert, Chicago Sun-Times), this epic film is sheer movie-making magic that was 65 million years in the making. Jurassic Park takes you to an amazing theme park on a remote island where dinosaurs once again roam the earth and five people must battle to survive among the prehistoric predators. Starring Sam Neill, Laura Dern, Jeff Goldblum and Richard Attenborough, discover the breathtaking adventure you will want to experience again and again.
Kick-Ass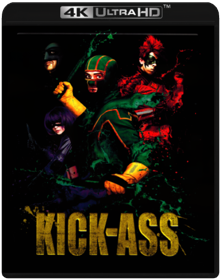 Matthew Vaughn
Now available for the first time on 4K Ultra HD! Dave's life is completely underwhelming until he makes the simple decision to become a superhero.
Kill Bill - Volume 1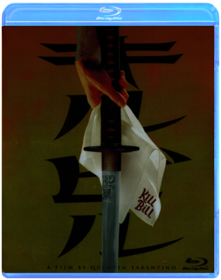 Quentin Tarantino
UPC:786936715545
DESCRIPTION: Kill Bill: Volume 1, the critically acclaimed film from groundbreaking writer and director Quentin Tarantino (Pulp Fiction, Jackie Brown), now packs even more of a punch in high definition on Blu-ray disc! Uma Thurman (Pulp Fiction), Lucy Liu (Charlie s Angels, Chicago) and Vivica A. Fox (Two Can Play That Game) star in this astonishing, action-packed motion picture about brutal betrayal and an epic vendetta. Four years after taking a bullet in the head at her own wedding, The Bride (Thurman) emerges from a coma and decides it s time for payback...with a vengeance! Determined to finish the kill-or-be-killed fight she didn t start, she hunts down her former boss, Bill (David Carradine), and the deadly squad of international assassins who perpetrated the bloody attack. END
Kill Bill - Volume 2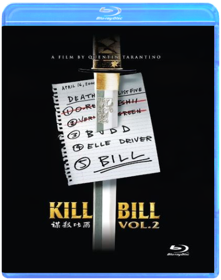 Quentin Tarantino
UPC:786936767148
DESCRIPTION:Kill Bill: Volume 2 is the must-see movie event that completes the action-packed quest for revenge begun by The Bride! Having already crossed two names from her Death List, The Bride is back with a vengeance and taking aim at Budd (Michael Madsen) and Elle Driver (Daryl Hannah), the only survivors from the squad of assassins who betrayed her four years earlier. It s all leading up to the ultimate confrontation with Bill, The Bride s former master and the man who ordered her execution! Experience the other half of the story in the acclaimed Kill Bill: Volume 2 even more mind-blowing on Blu-ray high definition! END
The King of Comedy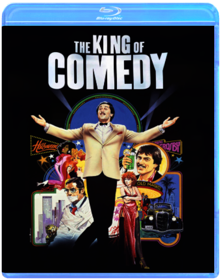 Martin Scorsese
L.A. Confidential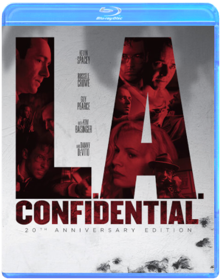 Curtis Hanson
Kevin Spacey, Russell Crowe, Kim Basinger. Three cops. A call girl...a mysterious millionaire. Set against the backdrop of the glitz, glamour, grit and noir of early '50s L.A., the plot coils through corruption, sex, lies and murder following an incident at a coffee shop. But that's just the beginning! Based on the crime fiction novel by James Ellroy. 2 Discs. 1997/color/138 min/R.
Labyrinth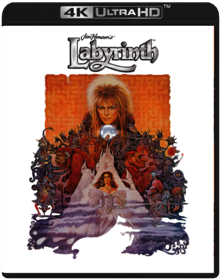 Jim Henson
George Lucas produced and Jim Henson directed this gothic fantasy which pits living and breathing actors Jennifer Connelly and David Bowie (who, along with Trevor Jones, provides the film's music) against a motley collection of Muppet monsters. The film centers upon teenage Sarah (Connelly), who lives in a fantasy world of myth and magic, evil spells, and wondrous enchantment. She is baby-sitting her little brother when she cavalierly wishes that goblins would take him away. She gets her wish, and a coterie of goblins abduct him. She then encounters Jareth (David Bowie), the ruler of a mystical world one step removed from reality. He tells Sarah that the only way to get her brother back is to find her way through a M.C. Escher-like labyrinth and find the castle at the center. As she makes her way through the maze, she faces a number of horrific challenges (like the Bog of Eternal Stench) before she finds her way to the gravity-defying castle, where her brother is being held by the evil goblins.
Lara Croft: Tomb Raider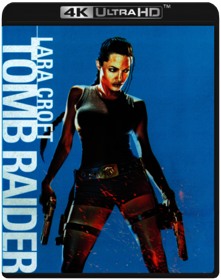 Simon West
The Last House on the Left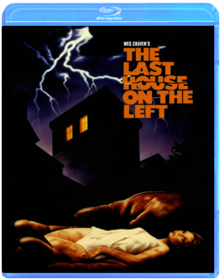 Wes Craven
MARI, SEVENTEEN, IS DYING. EVEN FOR HER THE WORST IS YET TO COME!

The directorial debut of Wes Craven, the man behind such horror favorites as A Nightmare on Elm Street, The Hills Have Eyes and Scream, The Last House on the Left justly retains its reputation as one of the most harrowing cinematic experiences of all time, nearly half a century on from its original release.

On the eve of her 17th birthday, Mari and friend Phyllis set off from her family home to the big city to attend a concert by shock-rockers Bloodlust. Attempting to pick up some marijuana on the way, the pair run afoul of a group of vicious crooks, headed up by the sadistic and depraved Krug (David Hess). Gagged and bound, the young women are bundled into a car trunk and driven to the woods, where the gang subject them to a terrifying ordeal of sexual humiliation, torture and murder.

Unleashed on an unsuspecting public in 1972, The Last House on the Left shocked audiences with its graphic and unflinching portrayal of interpersonal violence, paving the way for a whole host of cheap imitators looking to capitalize on its success. It is Wes Craven's original alone, however, that remains one of the true watershed moments in horror (and indeed, film) history.

3-DISC LIMITED EDITION CONTENTS Three cuts of the film newly restored in 2K from original film elementsOriginal Uncompressed Mono AudioOptional English subtitles for the deaf and hard of hearing6 x lobby card reproductionsDouble-sided poster featuring original and newly commissioned artworkReversible sleeve featuring original and newly commissioned artworkLimited edition 60 page perfect-bound book featuring new writing on the film by author Stephen Thrower

DISC ONE [BLU-RAY] – THE UNRATED CUT High Definition Blu-ray (1080p) presentation of the Unrated VersionIsolated score newly remastered from the original 17.5" magnetic tracksBrand new audio commentary by podcasters Bill Ackerman and Amanda ReyesArchival audio commentary with writer/director Wes Craven and producer Sean S. CunninghamArchival audio commentary with stars David Hess, Marc Sheffler and Fred LincolnArchival introduction to the film by Wes CravenStill Standing: The Legacy of The Last House on The Left – archival interview with Wes CravenCelluloid Crime of the Century – archival documentary featuring interviews with Wes Craven, Sean S. Cunningham, actors David Hess, Fred Lincoln, Jeramie Rain, Marc Sheffler and Martin KoveScoring Last House on the Left – archival interview with actor/composer David HessIt's Only a Movie: The Making of The Last House on the Left – archival documentaryForbidden Footage – the cast and crew of Last House on the film's most controversial sequencesJunior's Story – a brand new interview with actor Marc ShefflerBlood and Guts- a brand new interview with makeup artist Anne PaulThe Road Leads to Terror - a brand new featurette revisiting the film's original shooting locationsDeleted Scene - Mari Dying at the LakeExtended Outtakes and Dailies , newly transferred in HDTrailers, TV Spot & Radio SpotsImage Galleries

DISC TWO [BLU-RAY] – THE KRUG & COMPANY & R-RATED CUTS High Definition Blu-ray (1080p) presentation of the Krug and Company and R-rated cuts of the filmThe Craven Touch – brand new featurette bringing together interviews with a number of Wes Craven's collaborators, including Sean S. Cunningham, composer Charles Bernstein, producer Peter Locke, cinematographer Mark Irwin and actress Amanda WyssEarly Days and 'Night of Vengeance' – filmmaker Roy Frumkes remembers Wes Craven and Last House on the LeftTales That'll Tear Your Heart Out – excerpts from an unfinished Wes Craven shortQ&A with Marc Sheffler from a 2017 screening of the film at The American CinemathequeKrug Conquers England - archival featurette charting the theatrical tour of the first ever uncut screening of the film in the UK

DISC THREE [CD] – 'THE LAST HOUSE ON THE LEFT' ORIGINAL MOTION PICTURE SOUNDTRACK CD featuring the complete, newly remastered film score
Lawrence of Arabia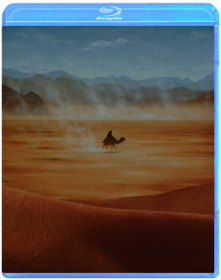 David Lean
LAWRENCE OF ARABIA 50TH ANNIVERSARY EDITION Winner of 7 Academy Awards® including Best Picture of 1962, LAWRENCE OF ARABIA stands as one of the most timeless and essential motion picture masterpieces. The greatest achievement of its legendary, Oscar®-winning director, David Lean (1962, Lawrence of Arabia: 1957 the Bridge on the River Kwai), the film stars Peter O'Toole — in his career-making performance — as T.E. Lawrence, the audacious World War I British army officer who heroically united rival Arab desert tribes and led them to war against the mighty Turkish Empire. Newly restored and re-mastered at 4K resolution, the massive scope and epic action of the Director's Cut of LAWRENCE OF ARABIA can now be experienced like never before in this landmark 50th Anniversary Edition.
Let the Right One In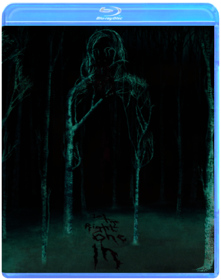 Tomas Alfredson
Oscar, a 12-year-old fragile and bullied boy, finds love and revenge through Eli, a beautiful but peculiar girl he befriends, who moves into his building.   When Oscar discovers that Eli is a vampire it does not deter his increasing feelings and confused emotions of a young adolescent.  When Eli loses the man who protects and provides for her, and as suspicions are mounting from her neighbors and police she must move on to stay alive.  However when Oscar faces his darkest hour, Eli returns to defend him the only way she can.
Life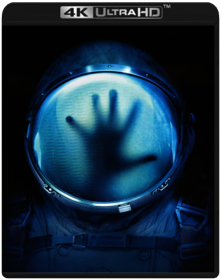 Daniel Espinosa
Life is a terrifying sci-fi thriller about a team of scientists aboard the International Space Station whose mission of discovery turns to one of primal fear when they find a rapidly evolving life form that caused extinction on Mars, and now threatens the crew and all life on Earth.
The Lighthouse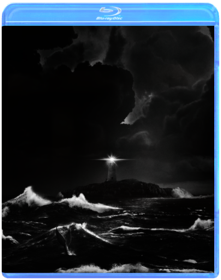 Robert Eggers
The Lobster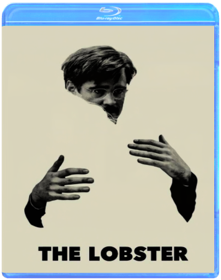 Yorgos Lanthimos
Lock, Stock, and Two Smoking Barrels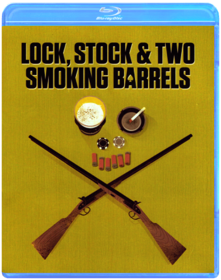 Guy Ritchie
Streetwise charmer Eddie (Nick Moran) enters the biggest card game of his life with the savings of his three best friends: Tom (Jason Flemyng), Bacon (Jason Statham) and Soap (Dexter Fletcher). But he leaves the table owing his underworld boss Hatchet Harry half a million and has a week to come up with the money. Now Eddie and his friends must outsmart and outgun all types of lowlifes on their way to pay off Harry before time runs out.
Lolita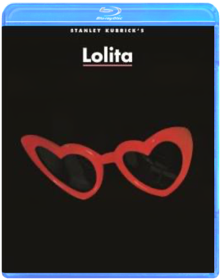 Stanley Kubrick
Looper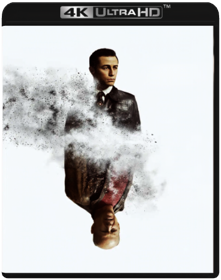 Rian Johnson
In the futuristic action thriller Looper, time travel will be invented – but it will be illegal and only available on the black market. When the mob wants to get rid of someone, they will send their target 30 years into the past where a "looper" – a hired gun, like Joe (Joseph Gordon-Levitt) – is waiting to mop up. Joe is getting rich and life is good…until the day the mob decides to "close the loop," sending back Joe's future self (Bruce Willis) for assassination. The film is written and directed by Rian Johnson and also stars Emily Blunt, Paul Dano, and Jeff Daniels.
Lord of the Rings: Fellowship of the Ring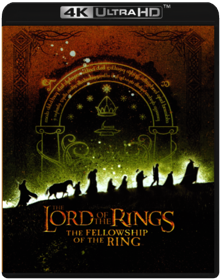 Peter Jackson
Quick Shipping !!! New And Sealed !!! This Disc WILL NOT play on standard US DVD player. A multi-region PAL/NTSC DVD player is request to view it in USA/Canada. Please Review Description.
Lord of the Rings: Fellowship of the Ring (Bonus)
Peter Jackson
The Lord of the Rings: The Return of the King
Peter Jackson
Lord of the Rings Extended Two Towers
The Lord of the Rings: The Return of the King (Bonus)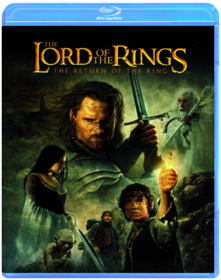 Peter Jackson
The Lord of the Rings: The Two Towers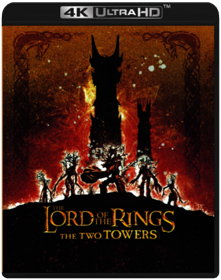 Peter Jackson
The Lord of the Rings: The Two Towers (Bonus)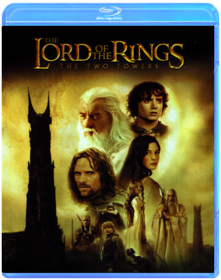 Peter Jackson
The Lords of Salem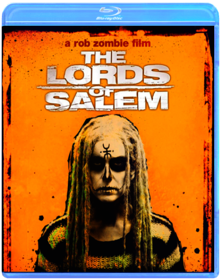 Rob Zombie
From the singular mind of horror maestro Rob Zombie comes a chilling plunge into a nightmare world where evil runs in the blood. The Lords of Salem tells the tale of Heidi (Sheri Moon Zombie), a radio station DJ living in Salem, Massachusetts, who receives a strange wooden box containing a record, a "gift from the Lords." Heidi listens, and the bizarre sounds within the grooves immediately trigger flashbacks of the town's violent past. Is Heidi going mad, or are the "Lords of Salem" returning for revenge on modern-day Salem?
The Lost Boys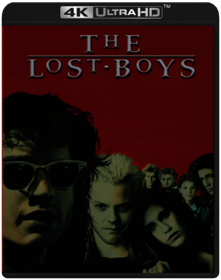 Joel Schumacher
Lost Boys, The (BD)
Lucy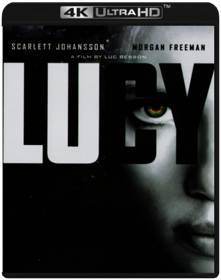 Luc Besson
From the visionary director of La Femme Nikita and The Fifth Element and starring Scarlett Johansson and Academy Award-winner Morgan Freeman, comes an action-thriller about a woman named Lucy who accidentally gets caught in a dark deal, but turns the tables on her captors. Altered by a dangerous new drug allowing her to use 100% of her brain capacity, Lucy transforms into a merciless warrior evolved beyond human logic.
Mad Max
George Miller
Mad Max Beyond Thunderdome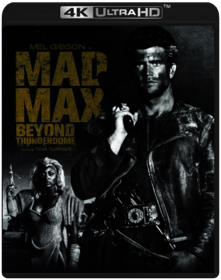 George Miller
Quick Shipping !!! New And Sealed !!! This Disc WILL NOT play on standard US DVD player. A multi-region PAL/NTSC DVD player is request to view it in USA/Canada. Please Review Description.
Mad Max: Fury Road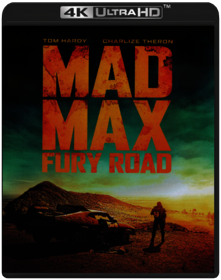 George Miller
Mary Shelley's Frankenstein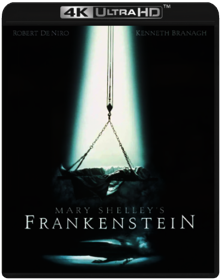 Kenneth Branagh
The Matrix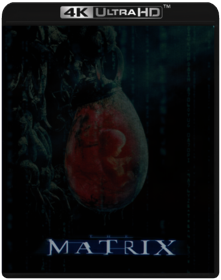 Andy Wachowski, Larry Wachowski
Metropolis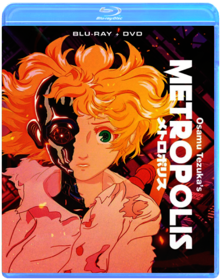 Rintaro
Based on the classic comic created by revered manga artist and animator Osamu Tezuka (Astroboy), written by anime legend Katsuhiro Otomo (Akira) and directed by Rintaro (Galaxy Express 999), Metropolis is a spectacular film featuring stunning imagery and unforgettable characters.

In the industrial, tri-level world of Metropolis, Duke Red is a powerful leader with plans to unveil a highly advanced robot named Tima. But Duke Red's violent son Rock distrusts robots and intends to find and destroy Tima. Lost in the confusing labyrinth beneath Metropolis, Tima is beginning a friendship with the young nephew of a Japanese detective. But when Duke Red separates the two innocents, Tima's life and the fate of the universe is dangerously at stake.

"If you have never seen a Japanese anime, start here. If you love them, Metropolis proves you are right. **** (4/4 stars)" - Roger Ebert

Special Features:

* Amazing High-Definition Presentation, English SDH subtitles and English Translation!

* English DTS-HD Master Audio 5.1 and uncompressed Japanese audio!

* The Making of Osamu Tezuka's Metropolis documentary featurette!

* Also featuring interviews with the film s creators along with concept animation comparisons!
Miller's Crossing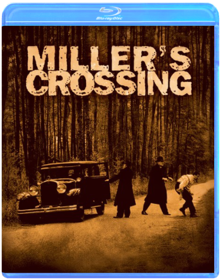 Joel Coen, Ethan Coen
Filmmakers Joel and Ethan Coen (Raising Arizona, Fargo) create a complex and graphic vision of gangsterism set during Prohibition and featuring a riveting rouges' gallery of killers and con men. Leo (Albert Finney), a likeable Irish gangster boss, rules an Eastern city along with Tom (Gabriel Byrne), his trusted lieutenant and counselor. But just as their authority is challenged by an Italian underboss (Jon Polito) and his ruthless henchman (J.E. Freeman), Leo and Tom also fall for the same woman (Marcia Gay Harden). Tom, caught in the jaws of a gangland power struggle, walks a deadly tightrope as he tries to control and manipulate its violent outcome.
Minority Report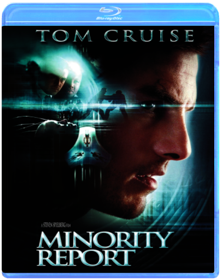 Steven Spielberg
Based on a Philip K. Dick short-story about a time in the future when criminals are arrested before they commit the crime. A future-viewing piece of technology gives police officers this privilege. One cop (Cruise) is caught commiting a crime and now must find out why and how he broke the law in order to change time.
Mission Impossible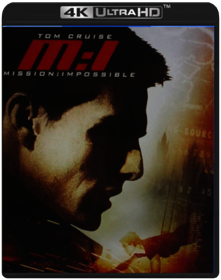 Brian De Palma
After he is framed for the death of several colleagues and falsely branded a traitor, a secret agent embarks on a daring scheme to clear his name in this spy adventure. Though it drew its name from the familiar television series, director Brian DePalma's big-budget adaptation shares little more with the original show than the occasional self-destructing message and the name of team leader Jim Phelps (Jon Voight). The film focuses not on Phelps but his protégé, Ethan Hunt (a reserved Tom Cruise), who becomes a fugitive after taking the blame for a botched operation. He responds by banding together with a group of fellow renegades, and he is soon maneuvering his way through a twisted series of double crosses that mainly serve as excuses for spectacular high-tech action sequences. Much of the activity revolves around a missing computer disk, with the film's most famous scene depicting Hunt's delicate efforts to retrieve the disk from a secure, well-alarmed room in CIA headquarters.
Monty Python's Life of Brian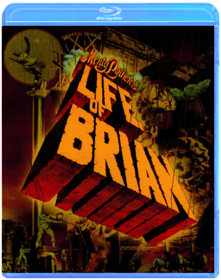 Terry Jones
On a Midnight Clear 2000 years ago, three wise men enter a manger where a babe is wrapped in swaddling clothes. It is an infant called Brian...and the three wise men are in the wrong manger. For the rest of his life, Brian (Graham Chapman) finds himself regarded as something of a Messiah, yet he's always in the shadow of this Other Guy from Galilee. Brian is witness to the Sermon of the Mount, but his seat is in such a bad location that he can't hear any of it ("Blessed are the cheesemakers?"). Ultimately he is brought before Pontius Pilate and sentenced to crucifixion, which takes place at that crowded, non-exclusive execution site a few blocks shy of Calvary. Rather than utter the Last Six Words, Brian leads his fellow crucifixees in a spirited rendition of a British music hall cheer-up song "Always Look On The Bright Side of Life." The whole Monty Python gang (Chapman, John Cleese, Michael Palin, Eric Idle, and Terry Gilliam) are on hand in multiple roles, playing such sacred characters as Stan Called Loretta, Deadly Dirk, Casts the First Stone, and Intensely Dull Youth; also showing up are Goon Show veteran Spike Milligan and a Liverpool musician named George Harrison.
Moon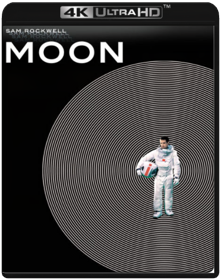 Duncan Jones
Sam Bell (Sam Rockwell) is nearing the completion of his 3-year-long contract with Lunar Industries, mining Earth's primary source of energy on the dark side of the moon. Alone with only the base's vigilant computer Gerty (voiced by Oscar-Winner Kevin Spacey, 1999 Best Actor, American Beauty) as his sole companion, Bell's extended isolation has taken its toll. His only link to the outside world comes from satellite messages from his wife and young daughter. He longs to return home, but a terrible accident on the lunar surface leads to a disturbing discovery that contributes to his growing sense of paranoia and dislocation so many miles away from home. Moon is an engrossing, intelligent sci-fi thriller that ranks with genre classics like 2001: A Space Odyssey.
The Mummy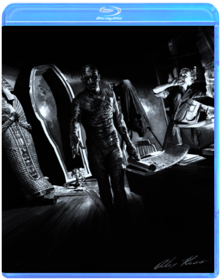 Karl Freund
The Mummy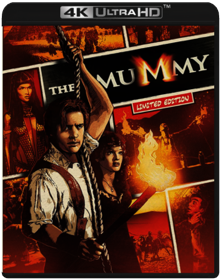 Stephen Sommers
Deep in the Egyptian desert, a band of explorers searching for long-lost treasure have accidentally unearthed and resurrected the Mummy—an ancient 3,000-year-old legacy of terror! Adventurer Rick O'Connell (Brendan Fraser) pairs up with librarian Evelyn (Academy Award winner Rachel Weisz) and a motley archeological crew to conquer the curse of the living dead—the vengeful reincarnation of the Egyptian priest Imhotep (Arnold Vosloo). Combining the thrills of a rousing adventure with the suspense of the legendary 1932 horror classic, The Mummy is a true nonstop action epic, filled with dazzling visual effects, top-notch talent and superb storytelling.
National Lampoon's Animal House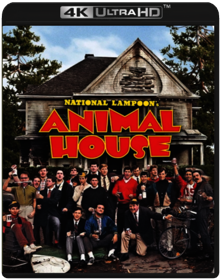 John Landis
One of the most popular movie comedies of all time is also the film that made John Belushi a star. This raunchy, screwball comedy directed with madcap zest by John Landis offers a relentless spoof of 1960s college life by following the hilarious adventures of the Delta fraternity. In addition to Belushi as Bluto Blutarsky, the outstanding cast includes Tim Matheson, Tom Hulce, Stephen "Flounder" Furst, Karen Allen, Donald Sutherland, Peter Riegert, and Kevin Bacon, along with Otis Day and the Knights with their show-stopping performance of "Shout."
Neon Demon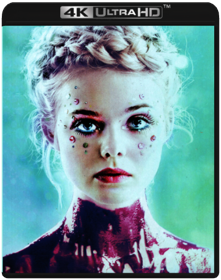 Nicolas Winding Refn
When aspiring model Jesse moves to Los Angeles, her youth and vitality are devoured by a group of beauty-obsessed women who will use any means necessary to get what she has.
Night of the Demons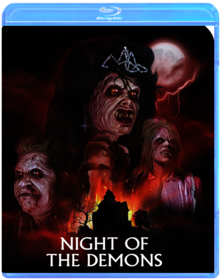 Kevin Tenney
Nightcrawler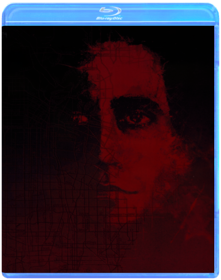 Dan Gilroy
Nightcrawler is a thriller set in the nocturnal underbelly of contemporary Los Angeles. Jake Gyllenhaal stars as Lou Bloom, a driven young man desperate for work who discovers the high-speed world of L.A. crime journalism. Finding a group of freelance camera crews who film crashes, fires, murder and other mayhem, Lou muscles into the cut-throat, dangerous realm of nightcrawling - where each police siren wail equals a possible windfall and victims are converted into dollars and cents. Aided by Rene Russo as Nina, a veteran of the blood-sport that is local TV news, Lou blurs the line between observer and participant to become the star of his own story.
The Nightmare Before Christmas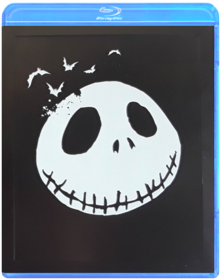 Henry Selick
This stop-motion animated fable was a big hit when it was released — not only at the box office, but critically. It was praised for its stunning originality and for the excellence of its execution. In addition, it was praised for being a completely absorbing fable that both grownups and children can enjoy, so long as the children are able to its handle scary bits (beginning perhaps at age seven or eight). In the story, Jack Skellington (voice of Chris Sarandon) is the Pumpkin King of Halloweentown, a realm of reality where the inhabitants make it their life's work to scare humans on Halloween. He's good at his work, and is very popular around town, but it all bores him. In a funk one day, he wanders into a wood where every tree is the doorway to realms serving one or another human holiday, and falls through the doorway into Christmas. There, he sees scenes of such glee and good will that he is overwhelmed. He returns to Halloweentown with the inspiration to persuade his fellow citizens to kidnap Santa and do Christmas in their own Halloweentown way — complete with snakes and shrunken heads. Despite strong arguments against this project by Jack's otherwise loyal girlfriend, Sally (voice of Catherine O'Hara), Santa (voice of Edward Ivory) is duly captured, and the townspeople prepare a very special Christmas for everyone. Jack is excited about the new plan, and at first doesn't notice that Sally isn't around much anymore. Meanwhile, Oogie Boogie (voice of Ken Page), a sinister opponent of Jack's, has re-kidnapped Santa and has captured Sally as well. Since Sally is the true love of Jack's life and (he eventually realizes) the only one who can be relied upon to tell him the truth in every circumstance, a confrontation with Oogie Boogie becomes inevitable. In addition to being a monumental work of animation (it took over 120 animators and many more technicians more than two years to film it), this show features ten very appropriate musical numbers by composer Danny El
Noah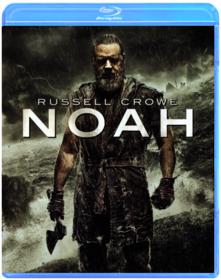 Darren Aronofsky
Russell Crowe stars as Noah in the film inspired by the epic story of courage, sacrifice and hope. Directed by visionary filmmaker Darren Aronofsky. The film is inspired by the story of Noah. While artistic license has been taken, we believe that this film is true to the essence, values and integrity of a story that is a cornerstone of faith for millions of people worldwide. The biblical story of Noah can be found in the book of Genesis.
The Northman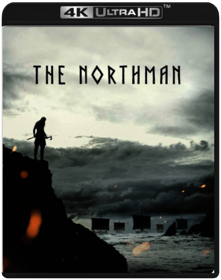 Robert Eggers
O Brother, Where Art Thou?
Joel Coen, Ethan Coen
George Clooney (The Perfect Storm) and John Turturro (Cars 2)embark on the adventure of a lifetime in this hilarious, offbeat road picture. And now, for the first time, this quirky gem shines more brightly than ever in Blu-ray High Definition! Fed up with crushing rocks on a prison farm in Mississippi, the dapper, silver-tongued Ulysses Everett McGill (Clooney) busts loose...except he's still shackled to two misfits from his chain gang: bad-tempered Pete (Turturro), and sweet, dimwitted Delmar (Tim Blake Nelson). With nothing to lose and buried loot to regain, the three embark on a riotous odyssey filled with chases, close calls, near misses and betrayal. Experience every unpredictable moment as it plays out in the crystal-clear sound and breathtaking picture quality of Blu-ray. Populated with strange characters, including a blind prophet, sexy sirens, and a one-eyed Bible salesman (John Goodman), O Brother, Where Art Thou? will leave you laughing at every outrageous and surprising twist and turn
Oldboy
Park Chan-wook
After a drunken night on the town, Oh Dae-su wakes up in the morning to discover he has been locked up, without explanation, in a mysterious prison - his home for the next 15 years. Suddenly, Dae-su finds himself freed, a voice on a cell phone taunts him into discovering who kept him imprisoned. Dae-su plunges into a world of competing vengeance, his own drive for revenge matched by the equally implacable and considerably more Byzantine scheming of his mysterious nemesis.
The Omen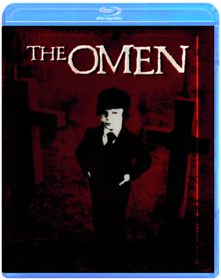 Richard Donner
The first film in classic, four-part legacy of terror stars Gregory Peck as an ambassador who is talked into switching his wife's (Lee Remick) stillborn baby with an orphaned infant. When young Damien is Five, the horror begins with his nanny's dramatic suicide. As the death toll escalates, Damien's father, realizing his son is the antichrist, decides that he must kill the boy and rid the world of the evil.
Once upon a Time in Hollywood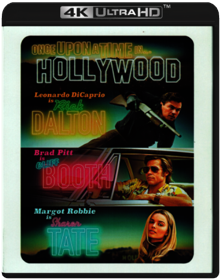 Quentin Tarantino
Quentin Tarantino's Once Upon a Time... in Hollywood visits 1969 Los Angeles, where everything is changing, as TV star Rick Dalton (Leonardo DiCaprio) and his longtime stunt double Cliff Booth (Brad Pitt) make their way around an industry they hardly recognize anymore. The ninth film from the writer-director features a large ensemble cast and multiple storylines in a tribute to the final moments of Hollywood's golden age.
Pacific Rim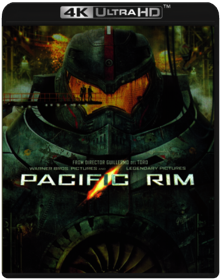 Guillermo del Toro
Parasite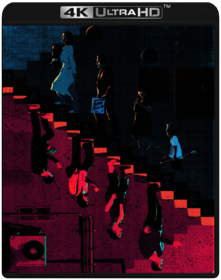 Joon Ho Bong
Passengers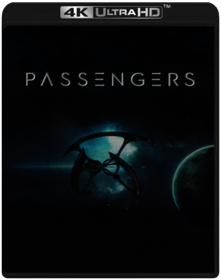 Morten Tyldum
Jennifer Lawrence and Chris Pratt star in a high-stakes adventure about two passengers, Jim and Aurora, onboard a spaceship transporting them to a new life on another planet. The trip takes a deadly turn when their hibernation pods mysteriously wake them 90 years before they reach their destination. As they try to unravel the mystery behind the malfunction, they begin to fall for each other only to discover that the ship itself is in grave danger. With the lives of 5000 sleeping passengers at stake, only Jim and Aurora can save them all.
Patton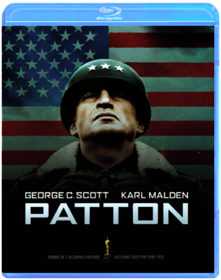 Franklin J. Schaffner
Pinocchio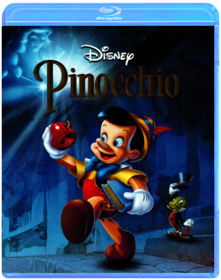 Ben Sharpsteen, Hamilton Luske
Piranha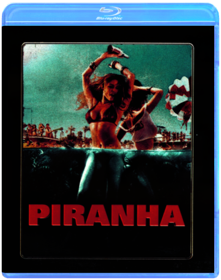 Alexandre Aja
From director Alexandre Aja (The Hills Have Eyes) comes the new action thriller Piranha 3D. Every year the population of sleepy Lake Victoria explodes from 5,000 to 50,000 for Spring Break, a riot of sun and drunken fun. But this year, there's something more to worry about than hangovers and complaints from local old timers; a new type of terror is about to be cut loose on Lake Victoria. After a sudden underwater tremor sets free scores of the prehistoric man-eating fish, an unlikely group of strangers must band together to stop themselves from becoming fish food for the areas new razor-toothed residents.
The film stars Jessica Szohr (Gossip Girl), Steven R. McQueen (The Vampire Diaries), Elisabeth Shue, Jerry O'Connell, Ving Rhames, Adam Scott, Richard Dreyfuss, Christopher Lloyd, and Kelly Brook.
Planet Earth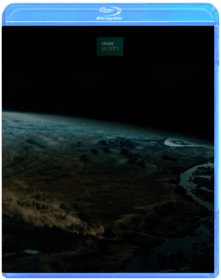 Alastair Fothergill
The best-selling factual series of all time is now even better! Planet Earth took the world by storm when it originally aired. It garnered uniformly glowing reviews, won four Emmy Awards, including Best Nonfiction Series and Best Cinematography, and its longevity on the best-seller list is legend. Now, with the addition of all new commentary and new bonus programs, you can relive this incredible experience all over again! From the highest mountains to the deepest oceans, Planet Earth illuminates the wonders of our astonishing world like never before. It's a celebration of the spectacular diversity of our planet, revealing the vast as well as the intimate as only high definition cinematography can. In this truly special edition, prepare to be overwhelmed again by the beauty and majesty of Planet Earth.
Platoon
Oliver Stone
Winner* of 4 Academy Awards®, including Best Picture, and based on the first-hand experience of Oscar®-winning director Oliver Stone, Platoon is powerful, intense and starkly brutal. "Harrowingly realistic and completely convincing" (Leonard Maltin), it is "a dark, unforgettable memorial" (The Washington Post) to every soldier whose innocence was lost in the war-torn jungles of Vietnam. Chris Taylor (Charlie Sheen) is a young, naive American who, upon his arrival in Vietnam, quickly discovers that he must do battle not only with the Viet Cong, but also with the gnawing fear, physical exhaustion and intense anger growing within him. While his two commanding officers (Oscar®-nominated Tom Berenger and Willem Dafoe) draw a fine line between the war they wage against the enemy and the one they fight with each other, the conflict, chaos and hatred permeate Taylor, suffocating his realities and numbing his feelings to man's highest value life.
Predator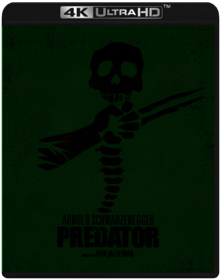 John McTiernan
The ultimate hunter meets the ultimate adversary... in the ultimate Collector's Edition DVD! Arnold Schwarzenegger wages an all-out war against an unseen enemy, a force more powerful and deadly than any on Earth-because the Predator is not of this Earth.
Psycho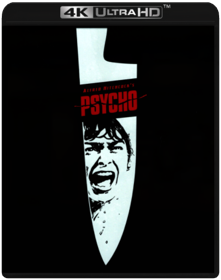 Alfred Hitchcock
Pulp Fiction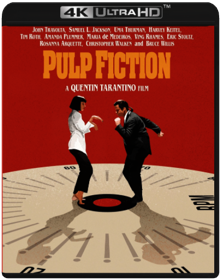 Quentin Tarantino
"Nothing less than a cultural phenomenon" (Moviemaker Magazine), Quentin Tarantino's PULP FICTION has been hailed by critics and audiences worldwide as a film that redefined cinema. Tarantino delivers an unforgettable cast of characters – including a pair of low-rent hit men (John Travolta and Samuel L. Jackson), their boss's sexy wife (Uma Thurman) and a desperate prizefighter (Bruce Willis) – in a wildly entertaining and exhilarating blend of crime-thriller-drama-comedy that is completely original and entirely unforgettable. Nominated for 7 Academy Awards® including Best Picture and Best Director, PULP FICTION packs the punch like an adrenaline shot to the heart.
Rabid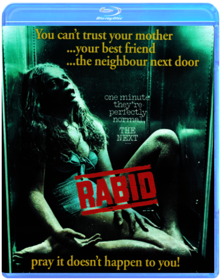 David Cronenberg
"David Cronenberg' underrated second film continues to develop his theme of body manipulation. ", Combustible Celluloid

With Rabid, acclaimed director David Cronenberg (The Fly, Dead Ringers, Naked Lunch) delivers a high-tension thriller filled with "zombified sluts and shock moments... an irresistible combination that Cronenberg handles well", (Almar Haflidason, BBC)!

After undergoing radical emergency surgery, Rose (former adult film star Marilyn Chambers in her first leading role in a mainstream film) develops an insatiable desire for blood. She searches out victims to satisfy her incurable craving, infecting them with an unknown disease which in turn swiftly drives them insane... and makes them equally bloodthirsty.

Follow the lovely but deadly Rose through her terrifying ordeal as victim by victim, the spreading circle of casualties grows... until no one can escape their grisly fate of becoming... Rabid.
Ran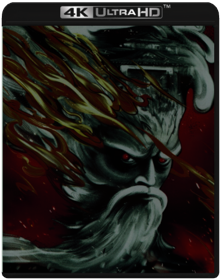 Akira Kurosawa
Rear Window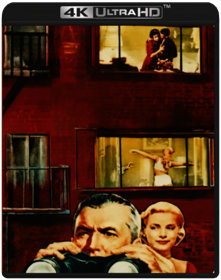 Alfred Hitchcock
A magazine photographer, housebound on account of a broken leg, becomes voyeur to the apartment building facing his rear window for lack of anything to do. Soon, he draws his visiting girlfriend in on the thrill and eventually they witness a murder in progress that gets them into hot water.
Requiem for a Dream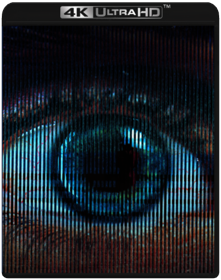 Darren Aronofsky
Reservoir Dogs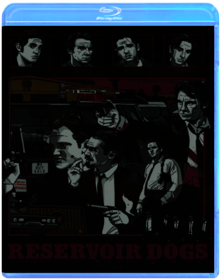 Quentin Tarantino
Four Perfect Killers. One Perfect Crime. Critically acclaimed for its raw power and breathtaking ferocity, it's the brilliant American gangster movie classic from writer-director Quentin Tarantino. They were perfect strangers, assembled to pull off the perfect crime. Then their simple robbery explodes into bloody ambush, and the ruthless killers realize one of them is a police informer. But which one?
The Revenant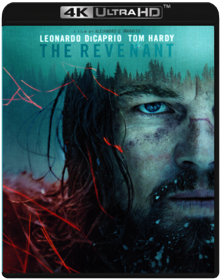 Alejandro González Iñárritu
Leonardo DiCaprio gives an OSCAR® WINNING performance in OSCAR® WINNER Alejandro G. Iñárritu s cinematic masterpiece. Inspired by true events and the winner of 3 OSCARS®, The Revenant follows the story of legendary explorer Hugh Glass (DiCaprio) on his quest for survival and justice. After a brutal bear attack, Glass is left for dead by a treacherous member of his hunting team (Tom Hardy). Against extraordinary odds, and enduring unimaginable grief, Glass battles a relentless winter in uncharted terrain. This boldly original (Calvin Wilson, ST. LOUIS POST-DISPATCH) epic adventure captures the extraordinary power of the human spirit in an immersive and visceral experience unlike anything you have ever seen (Jake Hamilton, FOX-TV).
Rick and Morty - Season 4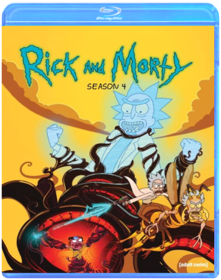 Justin Roiland, Dan Harmon
Rick and Morty - Season 5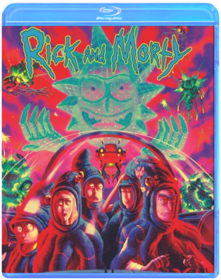 Justin Roiland, Dan Harmon
The Road Warrior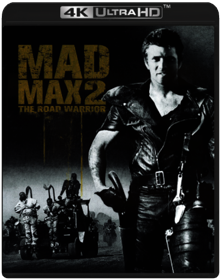 George Miller
Quick Shipping !!! New And Sealed !!! This Disc WILL NOT play on standard US DVD player. A multi-region PAL/NTSC DVD player is request to view it in USA/Canada. Please Review Description.
Robocop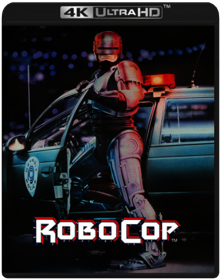 Paul Verhoeven
PART MAN, PART MACHINE, ALL COP.

RoboCop, from Orion Pictures, marked director Paul Verhoeven's (Flesh + Blood) Hollywood debut and now the future of law enforcement is back in a definitive Blu-ray presentation packed with hours of brand new bonus features & exclusive collectible Steebook packaging.

STEELBOOK CONTENTS

4K restoration of the film from the original camera negative by MGM, transferred in 2013 and approved by director Paul Verhoeven
Director s Cut and Theatrical Cut of the film on two High Definition (1080p) Blu-rayTM discs
Original lossless stereo and four-channel mixes plus DTS-HD MA 5.1 surround sound option on both cuts
Optional English subtitles for the deaf and hard of hearing on both cuts
Limited edition collectors' booklet featuring new writing on the film by Omar Ahmed, Christopher Griffiths and Henry Blyth

DISC ONE DIRECTOR S CUT

Archive commentary by director Paul Verhoeven, executive producer Jon Davison and co-writer Ed Neumeier (originally recorded for the Theatrical Cut and re-edited in 2014 for the Director s Cut)
New commentary by film historian Paul M. Sammon
New commentary by fans Christopher Griffiths, Gary Smart and Eastwood Allen
The Future of Law Enforcement: Creating RoboCop, a newly filmed interview with co-writer Michael Miner
RoboTalk, a newly filmed conversation between co-writer Ed Neumeier and filmmakers David Birke (writer of Elle) and Nick McCarthy (director of Orion Pictures The Prodigy)
Truth of Character, a newly filmed interview with star Nancy Allen on her role as Lewis
Casting Old Detroit, a newly filmed interview with casting director Julie Selzer on how the film s ensemble cast was assembled
Connecting the Shots, a newly filmed interview with second unit director and frequent Verhoeven collaborator Mark Goldblatt
Composing RoboCop, a new tribute to composer Basil Poledouris featuring film music experts Jeff Bond, Lukas Kendall, Daniel Schweiger and Robert Townson
RoboProps, a newly filmed tour of super-fan Julien Dumont s collection of original props and memorabilia
2012 Q&A with the Filmmakers, a panel discussion featuring Verhoeven, Davison, Neumeier, Miner, Allen, star Peter Weller and animator Phil Tippett
RoboCop: Creating a Legend, Villains of Old Detroit and Special Effects: Then & Now, three archive featurettes from 2007 featuring interviews with cast and crew
Paul Verhoeven Easter Egg
Four deleted scenes
The Boardroom: Storyboard with Commentary by Phil Tippett
Director s Cut Production Footage, raw dailies from the filming of the unrated gore scenes
Two theatrical trailers and three TV spots
Extensive image galleries

DISC TWO THEATRICAL CUT

Archive commentary by director Paul Verhoeven, executive producer Jon Davison and co-writer Ed Neumeier (originally recorded for Theatrical version of the film)
Two Isolated Score tracks (Composer s Original Mix and Final Theatrical Mix) in lossless stereo
Edited-for-television version of the film, featuring alternate dubs, takes and edits of several scenes (95 mins, SD only)
Split screen comparison of Theatrical and Director s Cuts
RoboCop: Edited For Television, a compilation of alternate scenes from two edited-for-television versions, newly transferred in HD from recently-unearthed 35mm elements
The Rock
Michael Bay
Sean Connery and Nicolas Cage join forces to avert unspeakable carnage as The Rock explodes onto Blu-ray Disc! Co-starring Ed Harris, this spectacular! (NBC-TV) thrill ride will rock your world in this astonishing format. When a vengeful ex-general seizes control of Alcatraz Island and threatens to launch missiles loaded with deadly poison gas, only a young FBI chemical weapons expert and a notorious Federal prisoner have the skills to penetrate the impregnable fortress and take him down. Catch every instant of rapid-fire action in eye-popping 1080p, while the phenomenal 5.1 48 kHz, 16-bit uncompressed audio puts you smack dab in the middle of the mayhem. Prepare to experience the awesome power of Blu-ray High Definition!
The Rocky Horror Picture Show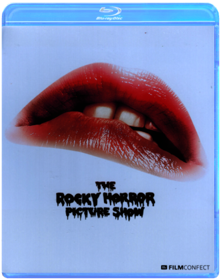 Jim Sharman
Fasten your garter belt and come up to the lab and see what's on the slab! It's The Rocky Horror Picture Show Special Edition, a screamingly funny, sinfully twisted salute to sci-fi, horror, B-movies and rock music, all rolled into one deliciously decadent morsel. And now there's even more to make you shiver with antici...pation: two additional musical numbers, "Once In A While" and "Superheroes", never seen theatrically or available on video! The madcap, musical mayhem begins when rain-soaked Brad and Janet take refuge in the castle of Dr. Frank-N-Furter, a transvestite mad scientist from outer space who is about to unveil his greatest creation - and have a bit of fun with his reluctant guests! Join Tim Curry, Barry Bostwick, Susan Sarandon and rock star Meat Loaf in the most popular cult classic of all time.
Rogue One: A Star Wars Story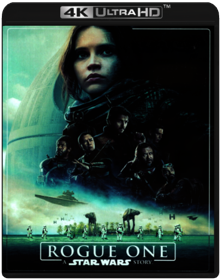 Gareth Edwards
Romeo + Juliet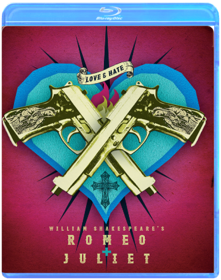 Baz Luhrmann
Baz Luhrmann's modern classic unfolds with its heart on its sleeve and guns ablaze. In this dazzling adaptation of Shakespeare's classic love story, Oscar® Nominee Leonardo DiCaprio stars opposite Claire Danes. They light up the screen as the original star-crossed lovers against a thumping soundtrack and a boldly imagined modern-day setting. A brand-new transfer from the original camera negative has been overseen frame by frame by director Baz Luhrmann for this Blu-ray release, making the film available in high definition for the first time.
The Running Man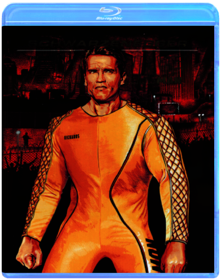 Paul Michael Glaser
The year is 2019. Television is now ruling people's lives. The most popular "audience participation" game show is "The Running Man"— where convicts can win pardons instead of "parting gifts" by defeating murderous henchmen known as "stalkers." The stalkers haven't had much of a challenge lately...until Ben Richards (Schwarzenegger) comes along. Wrongly convicted of slaughtering 1500 innocent people, Richards is the next contestant to fight for his life...and his freedom. When "Running Man" host Damon Killian (Dawson) says, "Come on down!", be prepared to pay with your life! But Ben Richards isn't going down without a fight. Off Richards goes into the burned-out sections of Los Angeles to face four of Killian's ace stalkers: Subzero, wielding his razor-sharp hockey sticks; Buzzsaw, the mechanical motorcycle- riding slasher; Dynamo, practicing his deadly electric shock treatment; and Fireball with his mighty flame-throwing arsenal. Now, the entire country is glued to the tube in a heart-pounding "sudden death" battle!
Saving Private Ryan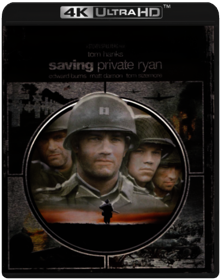 Steven Spielberg
Scarface
Brian De Palma
Starring Academy Award winner Al Pacino (The Godfather) in an unforgettable performance as one of the most ruthless gangsters ever depicted on film and co-starring Academy Award nominee Michelle Pfeiffer (The Fabulous Baker Boys), Scarface is the rags-to-riches story of Cuban immigrant Tony "Scarface" Montana, who finds wealth, power and passion beyond his wildest dreams...at a price he never imagined. From acclaimed director Brian De Palma (Carlito's Way) and Oscar-winning writer Oliver Stone (Born on the Fourth of July), this action-packed Blu-ray features an all-new eye-popping remastered picture, explosive 7.1 audio track and never-before-seen bonus features. One of the most influential gangster epics of all time, the Scarface Limited Edition Blu-ray also includes collectible SteelBook packaging, a digital copy of the film, a DVD of the 1932 version of Scarface plus 10 original art cards for a limited time only.
Scott Pilgrim vs. The World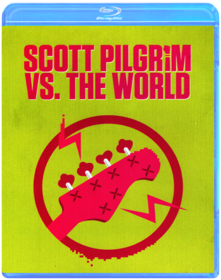 Edgar Wright
Game on! Scott Pilgrim just met the girl of his dreams…literally. But in order for them to date, he must defeat her seven evil exes — a rogues' gallery — including an infamous skateboarder, a vegan rock star and fearsome identical twins! From the genre-smashing director of Hot Fuzz and Shaun of the Dead comes "a true original" (Entertainment Weekly) powered up by wit, action and groundbreaking visuals that you will want to watch again as soon as it's over!
Seven
David Fincher
Gluttony. Greed. Sloth. Wrath. Pride. Lust. Envy. Two cops (Brad Pitt and Morgan Freeman) track a brilliant and elusive killer who orchestrates a string of horrific murders, each kill targeting a practitioner of one of the Seven Deadly Sins. Gwyneth Paltrow also stars in this acclaimed thriller set in a dour, drizzly city sick with pain and blight. David Fincher (Fight Club, Zodiac, The Curious Case of Benjamin Button) guides the action – physical, mental and spiritual – with a sure understanding of what terrifies us, right up to a stunning denouement that will rip the scar tissue off the most hardened soul.
Shaun of the Dead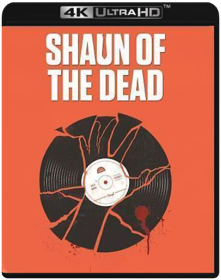 Edgar Wright
There comes a day in every man's life when he has to get off the couch...and kill some zombies. When flesh-eating zombies are on the hunt for a bite to eat, it's up to slacker Shaun (Simon Pegg) and his best pal Ed (Nick Frost) to save their friends and family from becoming the next entrée. Novelist Stephen King gushes Shaun of the Dead is "a 10 on the fun meter and destined to be a cult classic" and Newsweek calls it "a bloody hoot!" It's a screamingly hilarious zomedy that will have you dying with laughter.
The Shining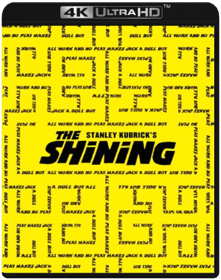 Stanley Kubrick
Shining, The: Special Edition (BD)
Shivers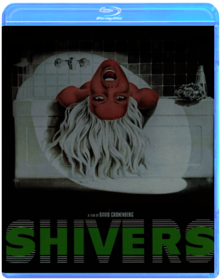 David Cronenberg
Starliner Towers is just another highrise apartment building until something terrible begins to go wrong. A terrifying parasite has taken hold, infecting everyone. Normal people are becoming deranged, committing uncontrollable acts of mindless violence. There's nowhere to hide and no escape from the terror.
Shutter Island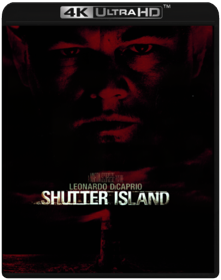 Martin Scorsese
Academy Award® winning director Martin Scorsese once again teams up with Leonardo DiCaprio in this spine-chilling thriller that critics say "sizzles with so much suspense that it's hot to the touch."** When U.S. Marshal Teddy Daniels (DiCaprio) arrives at the asylum for the criminally insane on Shutter Island, what starts as a routine investigation quickly takes a sinister turn. As the investigation unfolds and Teddy uncovers more shocking and terrifying truths about the island, he learns there are some places that never let you go. **Peter Travers, Rolling Stone.
Sin City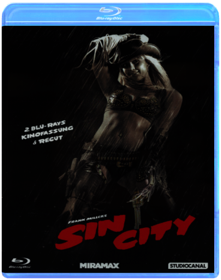 Frank Miller, Robert Rodriguez, Quentin Tarantino
If ever a movie was meant to be experienced in high definition, Frank Miller's Sin City is guilty on all counts! A groundbreaking masterpiece of mayhem, Sin City roars to life with both barrels blazing in this Blu-ray disc set that includes the restored theatrical feature and the unrated, recut extended release. Plus, get in on the action with explosive new bonus feature: "Kill 'em Good Interactive Comic Book" and "Cine-Explore." Robert Rodriguez (Desperado, From Dusk Till Dawn), Frank Miller (The Spirit) and Quentin Tarantino (Kill Bill 1 and Kill Bill 2, Pulp Fiction) direct an amazing cast of big-screen favorites (Bruce Willis, Jessica Alba, Mickey Rourke, Clive Owen, Brittany Murphy, Benicio Del Toro, Rosario Dawson and more!) in this acclaimed and visually stunning hit that's straight from the pages of Miller's hip series of Sin City graphic novels. Strap yourself in as a staggering sensory onslaught hits you right where you live. From the stylized, razor-sharp clarity of the unique, high definition visuals to the throbbing, phenomenally intense sounds of bullets spraying and bones crunching, this awesome, mind-bending excursion into a sexy, twisted funhouse of cops, killers, hookers and hit men will tease, tantalize and thrill you as never before in Blu-ray disc high definition. Starring: Bruce Willis, Jessica Alba, Clive Owen, Brittany Murphy, Josh Hartnett, Mickey Rourke, Rutger Hauer, Elijiah Wood
Snatch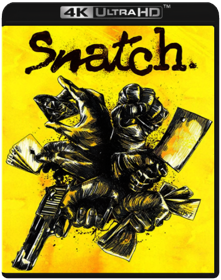 Guy Ritchie
Snatch, Steelbook [Blu-ray]
Snow White and the Seven Dwarfs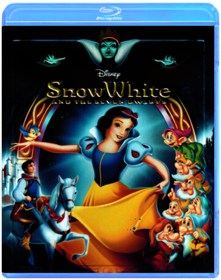 David Hand
Society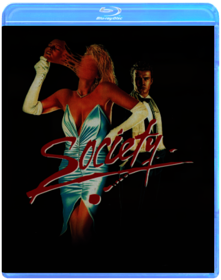 Brian Yuzna
IT IS A MATTER OF GOOD BREEDING. REALLY.

After producing Stuart Gordon's hit Re-Animator, Brian Yuzna (Bride of Re-Animator, Return of the Living Dead III) turned his hand to directing with 1989's Society, and gave birth to one of the ickiest, most original body horror shockers of all time.

Teenager Bill Whitney (Billy Warlock) has always felt like the odd one out in his wealthy, upper-class Beverly Hills family. For some reason, he just doesn't seem to fit in. But his sense of alienation takes a sinister turn when he hears an audio recording of his sister's coming-out party, which seems to implicate his family and others in a bizarre, ritualistic orgy. And then there are the strange things he's been seeing - glimpses of people with their bodies contorted impossibly out of shape... Is Bill going mad or is there something seriously amiss in his neighborhood?

Packing stomach-churning grue and thought-provoking social commentary in equal measure, Society is a biting horror satire which culminates in one of the most gag-inducing "climaxes"' in all of horror history.

DIRECTOR-APPROVED CONTENTS: Newly remastered 2K digital transfer of the film, approved by director Brian YuznaHigh Definition Blu-ray (1080p) and Standard Definition DVD presentationOriginal Stereo 2.0 audio (uncompressed PCM on the Blu-ray)Optional English SDH subtitles for the deaf and hard of hearingBrand new audio commentary by YuznaGovernor of Society a brand new interview with YuznaThe Masters of the Hunt a brand new featurette including interviews with stars Billy Warlock, Devin DeVasquez, Ben Meyerson and Tim BartellThe Champion of the Shunt new featurette with FX artists Screaming Mad George, David Grasso and Nick Benson2014 Q&A with Yuzna, recorded at Celluloid Screams FestivalBrian Yuzna in conversation backstage at the Society world premierePersecution Mania Screaming Mad George music videoReversible sleeve featuring original and newly-commissioned artwork by Nick PercivalCollector s booklet featuring new writing on the film by critic Alan Jones, illustrated with original archive stills and posters
Soul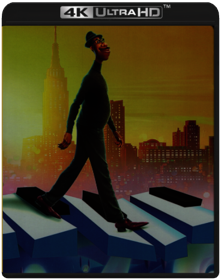 Pete Docter
Spaceballs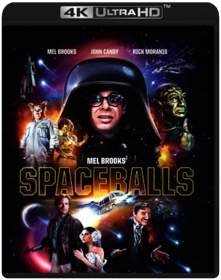 Mel Brooks
Spartacus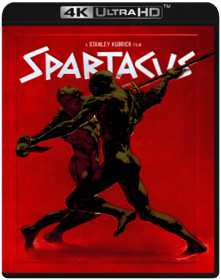 Stanley Kubrick
Star Trek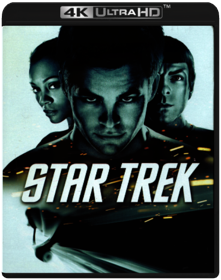 J.J. Abrams
Aboard the USS Enterprise, the most-sophisticated starship ever built, a novice crew embarks on its maiden voyage. Their path takes them on a collision course with Nero (Eric Bana), a Romulan commander whose mission of vengeance threatens all mankind.
Stargate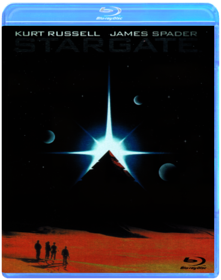 Roland Emmerich
An Egyptologist, a colonel and his team are transported to an ancient land of pyramids, slaves and an alien ruler.
Starship Troopers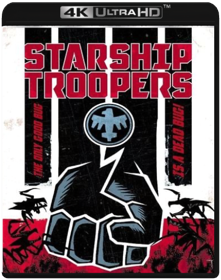 Paul Verhoeven
From the bridge of the Fleet Battle-station Ticonderoga, with its sweeping galactic views, to the desolate terrain of the planet Klendathu, teeming with shrieking fire-spitting,brain-sucking creatures, acclaimed director Paul Verhoeven,crafts a dazzling epic based on Robert A. Heinlein's classic sci-fi adventure. Casper Van Dien, Dina Meyer, Denise Richards, Jake Busey, Neil Patrick Harris, Patrick Muldoon and Michael Ironside star as the courageous soldiers who travel to the distant and desolate Klendathu system for the ultimate showdown between the species. Celebrate the 20th anniversary of this visceral action classic with an all-new 4K restoration.
Sunshine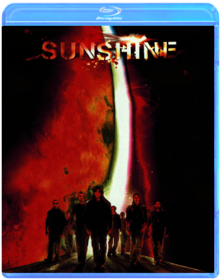 Danny Boyle
In 2057, the sun is dying, and a crew must reheat the star to save mankind in this limited-release film directed by Danny Boyle. Bonuses: commentary, deleted scenes, production diaries, short films.
Superbad, Steelbook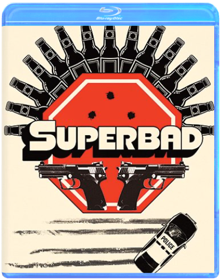 Greg Mottola
Superbad, Steelbook [Blu-ray]
Suspiria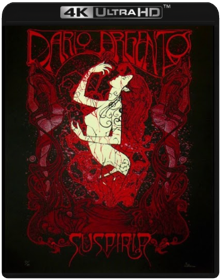 Dario Argento
Quick Shipping !!! New And Sealed !!! This Disc WILL NOT play on standard US DVD player. A multi-region PAL/NTSC DVD player is request to view it in USA/Canada. Please Review Description.
Taxi Driver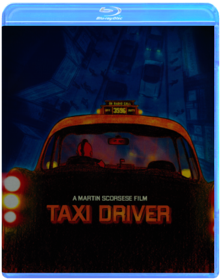 Martin Scorsese
Taxi Driver Limited Edition SteelBook Blu-ray. Region A, B & C Blu-ray.
Team America: World Police
Trey Parker
Import from UK. Region Free.
Tenet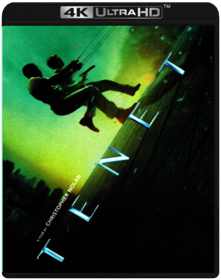 Christopher Nolan
The Terminator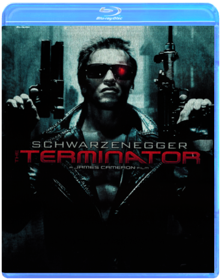 James Cameron
In the year 2029, the ruling super-computer, Skynet, sends an indestructible cyborg (Arnold Schwarzenegger) back in time to 1984 to kill Sarah Connor (Linda Hamilton) before she can fulfill her destiny and save mankind.
Terminator 2: Judgement Day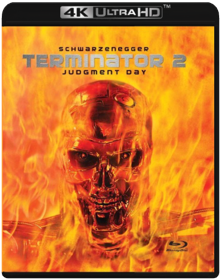 James Cameron
The action epic that revolutionized filmmaking forever comes out on amazing 4K Ultra HD for the first time!

Arnold Schwarzenegger returns as the Terminator in this explosive action-adventure spectacle. Now he's one of the good guys, sent back in time to protect John Connor, the boy destined to lead the freedom fighters of the future. Linda Hamilton reprises her role as Sarah Connor, John's mother, a quintessential survivor who has been institutionalized for her warning of the nuclear holocaust she knows is inevitable. Together, the threesome must find a way to stop the ultimate enemy: the T-1000, the most lethal Terminator ever created. Co-written, produced, and directed by James Cameron (THE TERMINATOR, ALIENS, TITANIC), this visual tour de force is also a touching human story of survival.
The Texas Chain Saw Massacre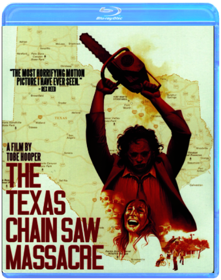 Tobe Hooper
It has been called grisly, sick, and perverse, , as well as raw, unshakeable, and the movie that redefined horror. It was attacked by churches, banned by governments, and acclaimed by only the bravest of critics. It stunned audiences worldwide and set a new standard in movie terror forever. Today writer-producer-director Tobe Hooper s dark, visionary tale remains unparalleled in its impact as perhaps the most frightening motion picture ever made.

To celebrate the 40th anniversary of this beloved horror classic, MPI Media Group presents the original restored film in an all-new 4k scan authorized by Tobe Hooper, featuring a dynamic new 7.1 surround sound mix and never-before-seen outtakes!
The Raid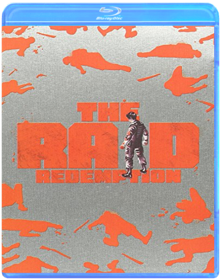 Gareth Evans
They Live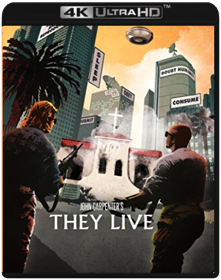 John Carpenter
They influence our decisions without us knowing it. They numb our senses without us feeling it. They control our lives without us realizing it. They Live.

Horror master John Carpenter (Halloween, The Thing) directs this heart-pounding thriller in which aliens are systematically gaining control of the Earth by masquerading as humans and lulling the public into submission. Humanity's last chance lies with a lone drifter who stumbles upon a harrowing discovery: a unique pair of sunglasses that reveals the terrifying and deadly truth.
The Thing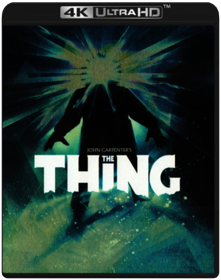 John Carpenter
Special Features Include:

-2K scan of the inter-positive supervised and approved by director of photography Dean Cundey
-4.1 created from the original 70MM Six Track Dolby Stereo soundtrack
-Audio Commentary with director of photography Dean Cundey
-Audio Commentary by director John Carpenter and actor Kurt Russell
-"The Men of Outpost 31:" Interviews with Keith David, Thomas Waites, Peter Maloney, and more
-"Assembling and Assimilation:" An interview with editor Todd Ramsay
-"Behind the Chameleon:" Interviews with visual effects artists Peter Kuran and Susan Turner, special make-up effects artist Rob Burman, and Brian Wade and more
-"Sounds from the Cold:" Interviews with supervising sound editor David Lewis Yewdall and special sound effects designer Alan Howarth
-"Between the Lines:" An interview with novelization author Alan Dean Foster
-"John Carpenter's The Thing: Terror Takes Shape:" A documentary on the making of THE THING featuring interviews with John Carpenter, Kurt Russell, special effects make-up designer Rob Bottin, legendary matte artist Albert Whitlock, and members of the cast and crew (80 minutes – SD)
-Outtakes (5 minutes - SD)

-Vintage featurettes from the electronic press kit featuring interviews with John Carpenter, Kurt Russell, and Rob Bottin (12 minutes - SD)
-Vintage featurettes "The Making of a Chilling Tale" and "The Making of THE THING" (1982 – 14 minutes - SD)
-Vintage Product Reel – contains a promotional condensed version of the film with additional footage not in the film (19 minutes - SD)

-Vintage Behind-the-Scenes footage (2 minutes - SD)
-Annotated Production Archive – Production Art and Storyboards, Location Scouting, Special Make-up Effects, Post Production (48 minutes - SD)
-Network TV Broadcast version of THE THING (92 minutes - SD)
-Teaser Trailer
-Theatrical Trailers (U.S. and German Trailer)
-TV spots
-Radio Spots
-Still Gallery (behind-the-scenes photos, posters and lobby cards)
The Third Man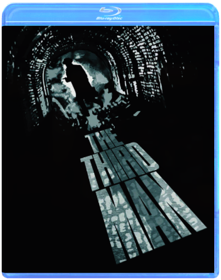 Carol Reed
This Is Spın̈al Tap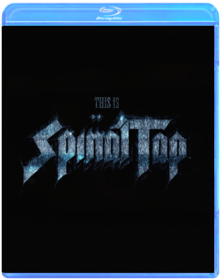 Rob Reiner
You're about to get personal with one of music history's greatest and loudest heavy metal bands, Spinal Tap! Whether or not you're a die-hard fan of the group, you'll love this detailed "rockumentary" of Engand's legendary Spinal Tap. Acclaimed commercial director Marty DiBergi takes you behind the scenes for an intimate look at a band whose time has come and gone and come again and.... Through interviews, rare footage and lots of musicincluding classic Tap tunes like "Big Bottom" and "Hell Hole"you'll get acquainted with David St. Hubbins (lead guitar), Nigel Tufnel (lead guitar), Derek Smalls (lead bass) and every drummer who ever livedand diedfor this renowned rock band. Be a part of the sights, sounds and smells of this celebrated heavy metal phenomenon. It's an experience you'll never forget.
Three Kings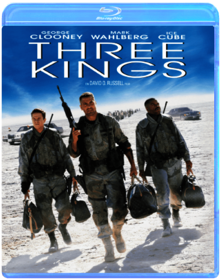 David O. Russell
Three Kings (BD)
THX 1138
George Lucas
Tinker Tailor Soldier Spy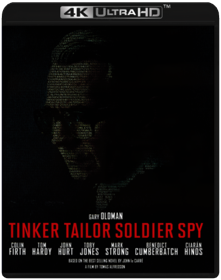 Tomas Alfredson
Gary Oldman leads a stunning all-star cast in this masterful adaptation of John le Carré's bestselling novel that redefined the spy thriller. At the height of the Cold War, a precarious operation goes deadly wrong, and the head of British Intelligence wonders if a double agent is leaking vital secrets. Brought out of retirement to expose the potential mole, master spy George Smiley (Oldman) is the only one who can be trusted to expose one of their own.Or can he? As the emotional and physical tolls mount on the high-ranking suspects, Smiley will be forced into the ultimate international spy game where everyone's motives are in question. Filled with stunning performances by Academy Award winner Colin Firth, Tom Hardy, John Hurt, Toby Jones, Mark Strong, Benedict Cumberbatch and Ciarán Hinds, it's the powerful and deeply resonant spy tale that Ebert Presents at the Movies hails as "hands down the best new thriller this year."
Tommy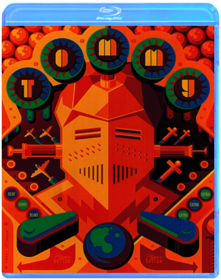 The Who, Ken Russell
This classic rock opera is brought energetically to life by an outstanding cast including many stars of the rock music industry. Told through the remarkable music of The Who, this is the story of Tommy, who, when just a boy of six, witnessed the murder of his father by his mother (Ann-Margret) and her lover (Oliver Reed). They command him, "You didn't hear it, you didn't see it, and you won't say anything to anyone…" As a result, the traumatized boy retreats into the shadows of his mind and becomes deaf, dumb, and blind. Growing into manhood, Tommy (Roger Daltrey) is subjected to several bizarre cure attempts by The Acid Queen (Tina Turner), the Preacher (Eric Clapton), and the Specialist (Jack Nicholson). In spite of his handicap, Tommy defeats the Pinball Wizard (Elton John) and becomes the champ, attaining a devoted following. When he is finally cured, he is hailed by his fans as a "Messiah."
Top Gun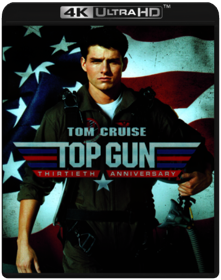 Tony Scott
Top Gun takes a look at the danger and excitement that awaits every pilot at the Navy's prestigious fighter weapons school. Tom Cruise is superb as Pete "Maverick" Mitchell, a daring young flyer who's out to become the best of the best. And Kelly McGillis sizzles as the civilian instructor who teaches Maverick a few things you can't learn in a classroom.
Total Recall
Paul Verhoeven
The Transformers: The Movie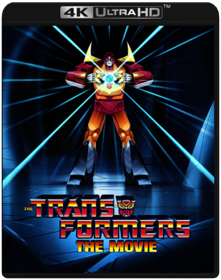 Nelson Shin
Tremors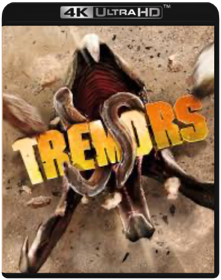 Ron Underwood
Kevin Bacon and Fred Ward star as two country handymen who lead a cast of zany characters to safety in this exciting sci-fi creature adventure. Just as Val McKee (Bacon) and Earl Basset (Ward) decide to leave Perfection, Nevada, strange rumblings prevent their departure. With the help of a shapely seismology student (Finn Carter), they discover their desolate town is infested with gigantic man-eating creatures that live below the ground. The race is on to overcome these slimy subterraneans and find a way to higher ground in this enjoyable thriller co-starring Michael Gross and Reba McEntire
True Romance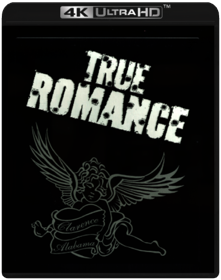 Tony Scott
True Romance (Unrated) (BD)
Us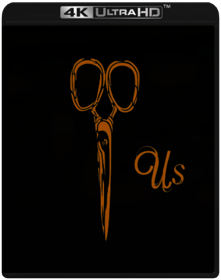 Jordan Peele
V for Vendetta
James McTeigue
V for Vendetta (BD)
Valerian and the City of a Thousand Planets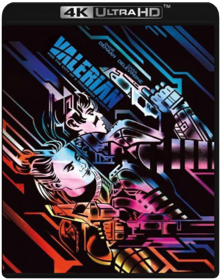 Luc Besson
Based on the groundbreaking comic book series which inspired a generation of artist, writers, and filmmarker, VALERIAN AND THE CITY OF A THOUSAND PLANETS is the visually spectacular new adventure film from Luc Besson.

In the 28th century, Valerian (DeHaan) and Laureline (Delevingne) are a team of special operatives charged with maintaining order throughout the human territories. Under assignment from the Minister of Defense, the two embark on a mission to the astonishing city of Alpha an ever-expanding metropolis where species from all over the universe have converged over centuries to share knowledge, intelligence, and cultures with each other. There is a mystery at the center of Alpha, a dark force which threatens the peaceful existence of the City of a Thousand Planets, and Valerian and Laureline must race to identify the marauding menace and safeguard not just Alpha, but the future of the universe.
Vertigo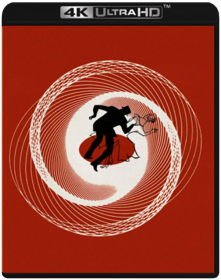 Alfred Hitchcock
A retired San Francisco detective suffering from acrophobia investigates the strange activities of an old friend's much-younger wife, all the while becoming dangerously obsessed with her.
Warcraft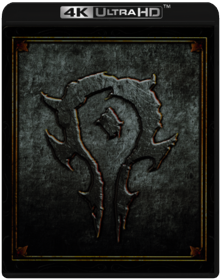 Duncan Jones
The peaceful realm of Azeroth stands on the brink of war as its civilization faces a fearsome race of invaders: orc warriors fleeing their dying home to colonize another. As a portal opens to connect the two worlds, one army faces destruction and the other faces extinction. From opposing sides, an unlikely set of heroes are set on a collision course that will decide the fate of their families, their people and their home. So begins a spectacular saga of power and sacrifice in which war has many faces, and everyone fights for something.
Wayne's World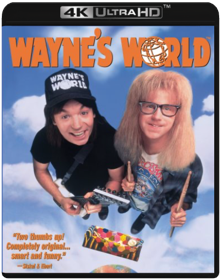 Penelope Spheeris
Based on the Saturday Night Live sketch of the same name, Wayne's World is a wacky, irreverent pop-culture comedy about the adventures of two amiably aimless metal-head friends, Wayne (Mike Myers) and Garth (Dana Carvey). From Wayne's basement, the pair broadcast a talk-show called Wayne's World on local public access television. The show comes to the attention of a sleazy network executive (Rob Lowe) who wants to produce a big-budget version of Wayne's World and he also wants Wayne's girlfriend, a rock singer named Cassandra (Tia Carrere). Wayne and Garth have to battle the executive not only to save their show, but also Cassandra. Director Penelope Spheeris, Myers and Carvey hang a lot of silly, but funny, jokes on this thin plot, and the energy of the cast - as well as the wild pop-culture references - make Wayne's World a cut above the average Saturday Night Live spin-off movie.
Weird Science
John Hughes
Teen life is full of mysteries, but nothing is more hilarious than Weird Science, the out-of-this-world comedy that helped define a generation! Join two socially challenged computer whizzes (Anthony Michael Hall and Ilan Mitchell-Smith) as they set out to create the "perfect woman" (supermodel Kelly LeBrock). Like a computer-generated fairy godmother, the duo's heavenly creation guides the pair through the pleasures and pitfalls of teenage life. From writer/director John Hughes (The Breakfast Club, Sixteen Candles), Weird Science is an outrageous coming-of-age guilty pleasure where every teenage boy's fantasy comes to life.
Who Framed Roger Rabbit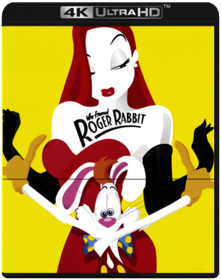 Robert Zemeckis
On Blu-ray for the first time ever, this digitally remastered edition of WHO FRAMED ROGER RABBIT practically jumps off the screen with its brilliant picture, rich sound — and dangerous curves. It's 1947 Hollywood and Eddie Valiant (Bob Hoskins), a down-on-his-luck detective, is hired to find proof that Marvin Acme, gag factory mogul and owner of Toontown, is playing hanky-panky with femme fatale Jessica Rabbit, wife of Maroon Cartoon superstar, Roger Rabbit. When Acme is found murdered, all fingers point to Roger, who begs the Toon-hating Valiant to find the real evildoer. Complete with hours of bonus features — including three digitally restored Roger Rabbit Shorts, this multi-Oscar(R) winner (Best Film Editing, Best Sound Effects Editing, Best Visual Effects, Special Achievement In Animation Direction, 1988) is pure magic in Hi-Def Blu-ray.
The Wicker Man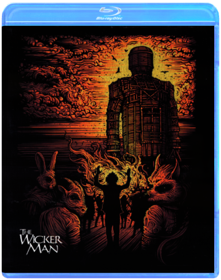 Robin Hardy
A police sergeant comes to a Scottish isle where a local lord presides over a sacrificial pagan cult.
Wild at Heart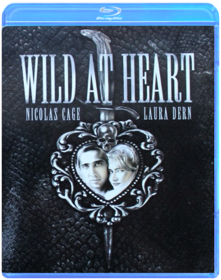 David Lynch
Wild Things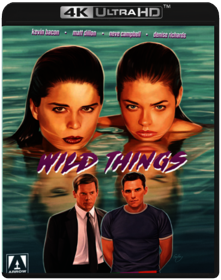 John McNaughton
The scheme is far from tame. But whose scheme is it? Assume nothing as you venture beyond Blue Bay's elite beach communities and into the murky waters of the Everglades for a mystery of deceit, sex and greed as unpredictable as a hungry gator. And please, keep your hands inside the boat at all times. Kevin Bacon, Matt Dillon, Neve Campbell, Denise Richards and Bill Murray star in a swamp-steamy thriller about two high school students, the guidance counselor they accuse of rape and the detectivewho knows there's more to the story.
The Witch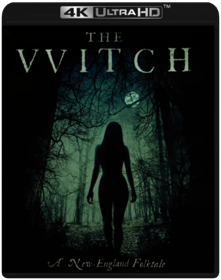 Robert Eggers
The Wolf Man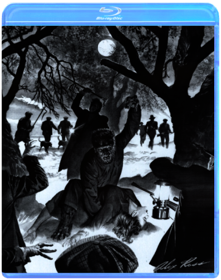 George Waggner
The original Wolf Man is one of the silver screen's most unforgettable characters and, along with the other Universal Classic Monsters, defined the Hollywood horror genre. The Wolf Man: Complete Legacy Collection includes all 7 films from the original legacy including the eerie classic starring Lon Chaney Jr. and the timeless films that followed. These landmark motion pictures defined the iconic look of the tragic monster and continue to inspire countless remakes and adaptations that strengthen the legend of the Wolf Man to this day.
The Wolf of Wall Street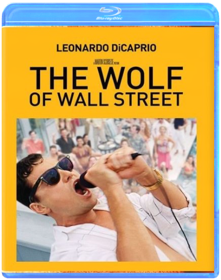 Martin Scorsese
Revered filmmaker Martin Scorsese directs the story of New York stockbroker Jordan Belfort (Leonardo DiCaprio). From the American dream to corporate greed, Belfort goes from penny stocks and righteousness to IPOs and a life of corruption in the late 80s. Excess success and affluence in his early twenties as founder of the brokerage firm Stratton Oakmont warranted Belfort the title – "The Wolf of Wall Street."

Sex. Money. Power. Drugs. Brace yourself for an outrageous true story from legendary filmmaker Martin Scorsese. Leonardo DiCaprio stars as a young stockbroker hungry for a life of non-stop thrills where corruption was king and more was never enough. His rise to power earned him the title The Wolf of Wall Street. Together Scorsese and DiCaprio deliver a story of American excess.
The Wrestler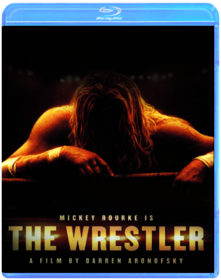 Darren Aronofsky
Mickey Rourke gives the performance of a lifetime as pro wrestler Randy "The Ram" Robinson, a former superstar now paying the price for twenty years of grueling punishment in and out of the ring. But he's about to risk everything to prove he has one more match left in him: a re-staging of his famous Madison Square Garden bout against "The Ayatollah." Darren Aronofsky directs a powerful cast in this action-packed saga of guts, glory and gritty determination that is "as irresistible as a headlock" (New York Post ).
You Were Never Really Here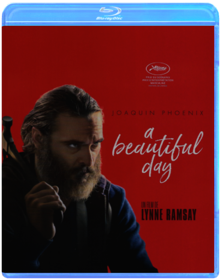 Lynne Ramsay
Young Frankenstein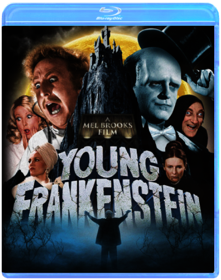 Mel Brooks
Young Guns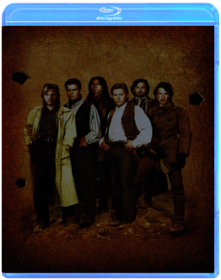 Christopher Cain
The year is 1878, Lincoln County. John Tunstall, a British ranchowner, hires six rebellious boys as "regulators" to protect his ranch against the ruthless Santa Fe Ring. When Tunstall is killed in an ambush, the Regulators, led by the wild-tempered Billy the Kid (Estevez), declare war on the Ring. As their vendetta turns into a bloody rampage, they are branded outlaws, becoming the objects of the largest manhunt in Western history.
Zodiac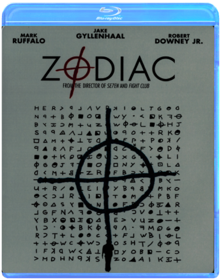 David Fincher
Based on the true story of the notorious serial killer and the intense manhunt he inspired, Zodiac is a superbly crafted thriller form the director of Se7en and Panic Room. Featuring an outstanding ensemble cast led by Jake Gyllenhaal, Robert Downey Jr., Mark Ruffalo and Chloë Sevigny, Zodiac is a searing and singularly haunting examination of twin obsessions: one man's desire to kill and another's quest for the truth.
Zoolander
Ben Stiller
ZOOLANDER - The Blue Steelbook (Blu-ray & Digital HD). Exclusive Gift Set includes: Collectible Steelbook, Ridiculously Good-Looking Headband, ZOOLANDER NO. 2 Movie Ticket (expires 3/31/16), VUDU Digital Copy. Blu-ray Special Features include: Commentary by Ben Stiller & Writers Drake Sather & John Hamburg, A Really, Really, Really Cool Teaser for ZOOLANDER NO.2, Walkoff Rehearsal Footage with Ben Stiller Commentary, 5 Deleted Scenes with Commentary by Ben Stiller, 5 Extended Scenes with Commentary by Ben Stiller, Outtakes, VH1 Fashion Award Skits, Breakdance Fight Rehearsal, Music Video 'Start The Commotion' by The Wiseguys, Public Service Announcements, MTV Cribs, Interstitials, Photo Gallery. This is a Walmart Exclusive. 2015 Release.