Il Etait Une Fois Marilyn Jess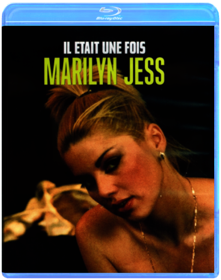 Michel Baudricourt, Paul Kermann
Reform School Girls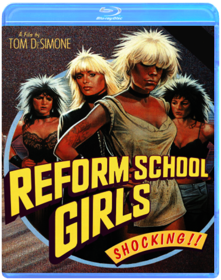 Tom DeSimone
REFORM SCHOOL GIRLS - DVD Movie
Anyone But My Husband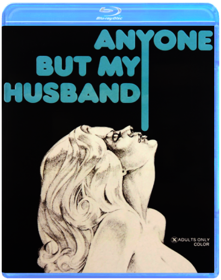 Roberta Findlay
Two Undercover Angels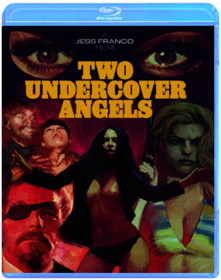 Jesús Franco
Dracula Sucks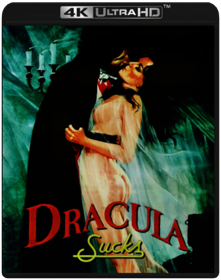 Phillip Marshak
Flesh for Frankenstein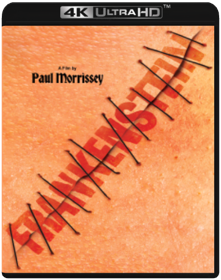 Paul Morrissey
Draguse
Patrice Rhomm
Rollerbabies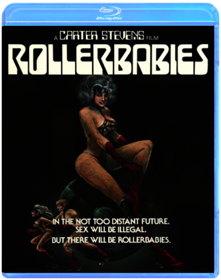 Carter Stevens
The Telephone Book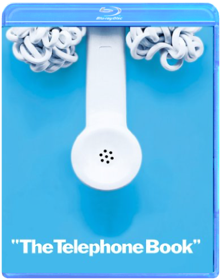 Nelson Lyon
A major, though forgotten, work from New York's underground film scene of the late 60s and early 70s, Nelson Lyon's The Telephone Book tells the story of Alice, a sex-obsessed hippie who falls in love with the world's greatest obscene phone caller and embarks on a quest to find him. Her journey introduces her to an avant-garde stag filmmaker, a manipulative psychiatrist, a lesbian housewife, and more. Photographed in high-contrast black-and-white, and punctuated with a remarkable, surreal color animated sequence, The Telephone Book is one of the greatest cult films you've probably never heard of.

Bonus Features:
1. Restored in 2K from a 35mm archival print
2. Commentary track by Producer Merv Bloch
3. Two theatrical trailers
4. Radio spots
4. Still gallery
Sugar Cookies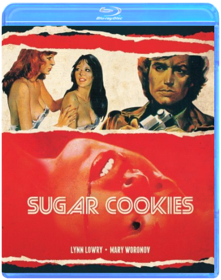 Theodore Gershuny
Lynn Lowry (Shivers, The Crazies, Score) and Mary Woronov (Death Race 2000, Eating Raoul) star in one of the most unique psychological thrillers of the 70s, Theodore Gershuny's SUGAR COOKIES.

After the mysterious death of erotic film actress Alta (Lynn Lowry) while in the company of sleazy sex-film producer Max (George Shannon), her manipulative agent Camilla (Mary Woronov) begins searching for a 'perfect replacement.' After discovering a young, aspiring actress, Julie (also Lynn Lowry), Camilla and Max slowly groom her into a mirror image of Alta, but as Julie begins to become more aware of the sinister motives of her new caretakers, she also starts fearing for her own life.

Written and produced by Lloyd Kaufman (The Toxic Avenger), SUGAR COOKIES is a blisteringly erotic Hitchcockian thriller from New York's outrageous underground film scene. Featuring Andy Warhol regular Ondine and Monique van Vooren (Flesh for Frankenstein), as well as an early appearance from sexploitation superstar Jennifer Welles, Vinegar Syndrome is proud to present this forgotten gem of early 70's exploitation cinema newly restored in 4K from its original camera negative and on blu-ray for the very first time.

Director: Theodore Gershuny
91 minutes / 1971 / Color / 1.85:1

Bonus Features:
1. New 4K Restoration from the 35mm Camera Negative
2. New video interview with Writer & Producer, Lloyd Kaufman
3. New video interview with Star Lynn Lowry
4. Interview with Star Mary Woronov
5. Original Theatrical Trailers
Peekarama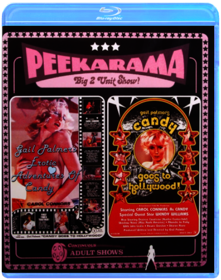 Gail Palmer
Sex World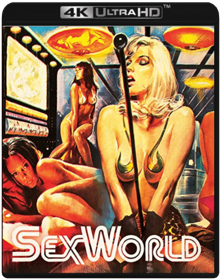 Anthony Spinelli
The Ribald Tales of Canterbury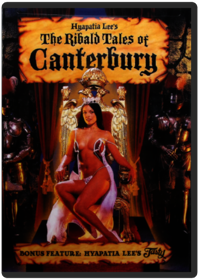 Bud Lee
Dixie Ray: Hollywood Star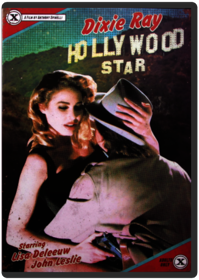 Anthony Spinelli
Corruption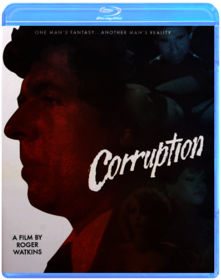 Roger Watkins
Too Naughty to Say No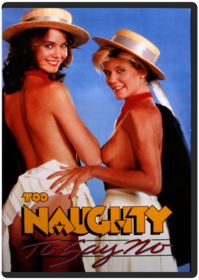 Humphry Knipe
The Pretty Peaches Trilogy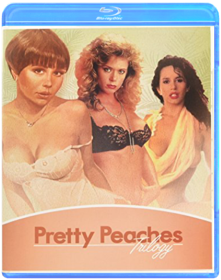 Alex de Renzy
This is a region free 2-disc Blu-ray set. Master of underground cinema, Alex DeRenzy, created a classic with his 1978 film, PRETTY PEACHES. A decade later, he made two sequels, each with its own unique take on 'Peaches.' Now, enjoy all three films in the trilogy fully uncut, uncensored, widescreen and restored on Blu-ray for the first time!

PRETTY PEACHES:
After attending her father's wedding, Peaches crashes her jeep in the forest only to wake up with complete amnesia. She is quickly rescued by two manipulative men who hope to sell her back to her family for a hefty ransom. Alex deRenzy's acclaimed classic stars Desiree Cousteau and Juliet Anderson in their screen debut, along with Joey Silvera, John Leslie, and Paul Thomas.

PRETTY PEACHES 2:
Young Peaches is curious about sex. Her boyfriend can't teach her and her mother won't so, on the advice of her father, she hits the road to visit crazy uncle Howard and his most peculiar family...

PRETTY PEACHES 3:
Peaches is feeling that her life in the trailer park is empty. On the advice of her lesbian doctor, she travels to San Francisco seeking spiritual enlightenment but soon finds herself engulfed in the bizarre world of a sex obsessed traveling Evangelist.
Trashy Lady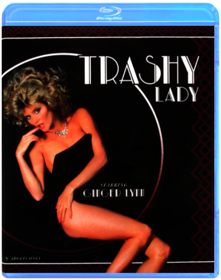 Steve Scott
Corporate Assets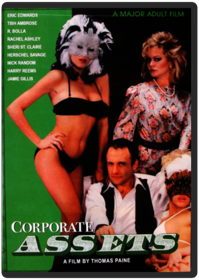 Thomas Paine
Taboo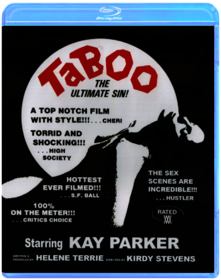 Kirdy Stevens
Sex in the Comics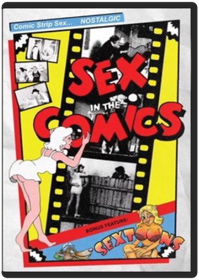 Anthony Spinelli
Jack Frost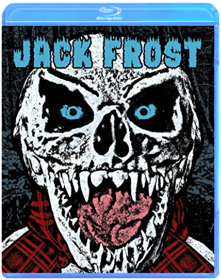 Michael Cooney
On his way to be executed, the vehicle containing notorious serial killer Jack Frost collides with a hazardous chemical truck, turning Jack into a snow covered mutant and unleashing him on the unsuspecting town of Snomonton, 'The Snowman Capitol of the Midwest'. Jack immediately takes advantage of his newfound freedom and blizzardy abilities to seek revenge on the bungling Sheriff, played by Christopher Allport (TO LIVE AND DIE IN L.A.), that accidentally ended his cross-country killing spree. On his way to the Sheriff, Jack terrorizes the snow-man themed town and murders its residents in a variety of winterized ways. Can the residents of Snomonton fight back against the psychopath snowman from Hell or will they all end up in a snow-covered grave?

Co-starring the beautiful Shannon Elizabeth (AMERICAN PIE) in one of her most infamous and revealing roles, and featuring colorful cinematography by Dean Lent (BORDER RADIO), director Michael Cooney's staple of video stores and late night TV, is a gleefully gory horror comedy and is coming to Blu-ray for the first time, fully restored in 2k from Vinegar Syndrome.

Bonus Features:
1. Scanned and restored in 2k from 35mm vault elements
2. Commentary track with Director Michael Cooney
3. Video introduction from Director Michael Cooney
4. Video interview with Lead Actor Scott MacDonald
5. Video interview with Director of Photography Dean Lent
6. 5.1 DTS-HD Surround Sound
7. Cover artwork by Chris Garofalo
8. Reversible cover art
9. English SHD Subtitles
Babyface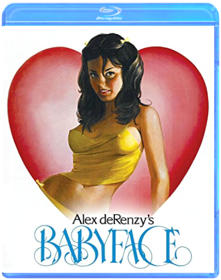 Alex de Renzy
Priscilla is a tease, flirting with every man she meets. When her mother catches her with Dan, a dockhand, Priscilla accuses the man of attacking her, resulting in a shoot out from which he's left for dead. However, Dan is quickly rescued by two women, who put him to work at an all male brothel with an exclusively female clientele. Becoming fast friends with the other 'studs', Dan soon finds a new home, that is, until he's warned about the notorious 'nutcracker'.

Acclaimed filmmaker Alex deRenzy's dark social satire, BABYFACE, remains one of the director's most controversial and often censored films. Featuring an all star cast, including Amber Hunt and Paul Thomas, as well as a haunting performance from Molly Seagrim, Vinegar Syndrome brings this landmark film to Blu-ray, fully uncut and restored from long lost 35mm vault elements.

Bonus Features:
1. Scanned and restored in 2k from 35mm vault elements
2. Extensive audio interview with actress Molly Seagrim
3. "Parochial Passion Princess" a short film by Alex deRenzy
4. Reversible cover artwork
Liquid Sky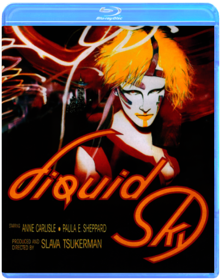 Slava Tsukerman
Item is brand new & sealed.
Putney Swope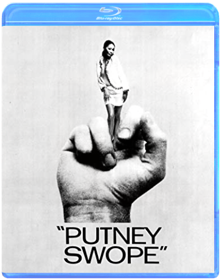 Robert Downey Sr.
Justine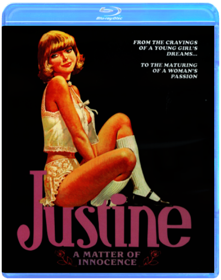 Roberta Findlay
Teenage Justine has just learned that her father has died. Leaving her exclusive French boarding school and returning to the U.S., Justine goes to live with her estranged but extremely wealthy uncle Steven on his vast New England estate. Upon her arrival, the beautiful though naive Justine soon finds that she is an object of lust to all those she meets, man and woman alike. As she slowly unravels her own sensual desires and transforms from innocent virgin to voluptuous vixen, she begins to feel an unexpected type of emotional stirring: a desire for romance, which might just happen in the unlikeliest of circumstances.
Public Affairs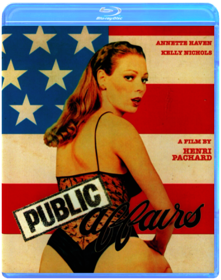 Henri Pachard
New York congressman Nicholas Stern (Paul Thomas) runs a clean campaign, or so he'd like his constituency to believe. Hoping to win a seat in the senate by promoting conservative, anti 'smut' values, Stern is in fact a ruthless hypocrite with an on-call pimp and a cold-hearted desire to win back his high school fling, Marybeth. But when Elvira Lawrence, a respected reporter, decides to do a scoop on his crooked activities, Stern begins to fear that he might be revealed for who he really is...
Malabimba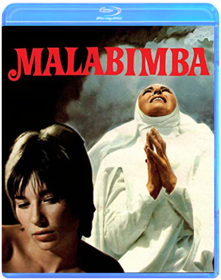 Andrea Bianchi
The Naughty Victorians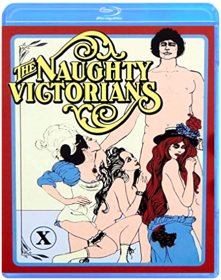 Robert Sickinger
Satan's Blood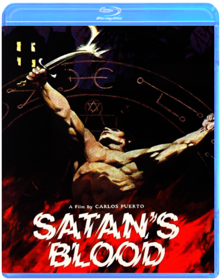 Carlos Puerto