Love Rites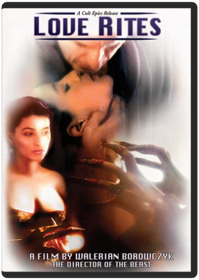 Walerian Borowczyk
The last film by the great Walerian Borowczyk, about the terrors of seduction. When Hugo (Mathieu Carriere) meets Myriam (Marino Pierro), a prostitute who picks up her clients on the Paris Metro, he soon becomes obsessed with her sultry beauty and follows her to a flat owned by the mysterious Sara Sand, where he consumates his passion. Suddenly he finds the rules of the game have changed as Myriam is now in charge of hs body and his soul. A macabre love poem from the Director of "The Beast" and Immoral Tales".

Extras:
Includes Two Versions of the Film:
Side A The Director's Cut
Side B The Complete Version
Photo Gallery
Liner Notes
Attraction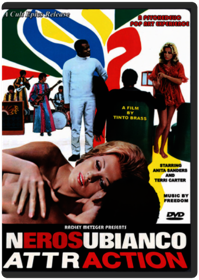 Tinto Brass
Black Angel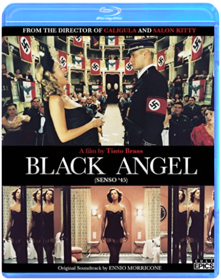 Tinto Brass
In 1945 Italy, Livia (stunning Anna Galiena), the bored wife of an Italian official, recalls the taboo affair she has been having with a much younger Nazi lieutenant (Gabriel Garko). The elation of her middle-aged sexual awakening is soon diminished when she discovers that her lover's intentions are far from honest. Ashamed and betrayed, she must make the difficult decision to resolve her devastating erotic entanglement. Tinto Brass reminds us why he is a master of his art. The lush and sentimental Ennio Morricone score beautifully complements the striking cinematography that contrasts the bliss of a woman's rediscovery with a society ravaged by war. This is Camillo Boito's 1882 novella Senso as only maestro-of-erotica Tinto Brass could tell it. Cult Epics is proud to release this contemporary classic drama on DVD for the first time in the US. Special Features: The Making Of Black Angel Backstage Promo Photo Video Gallery Motion Picture Soundtrack Theatrical Trailer
The Howl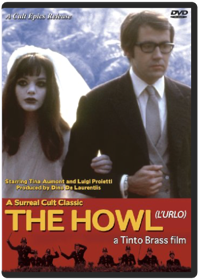 Tinto Brass
The Howl is a true surrealist cult classic, filled with eye-shattering imagery, visual jokes, impossible characters, riotous comedy, and punk rock music well before its time. A young bride escapes her wedding ceremony with a stranger and together they set off on an epic journey though increasingly bizarre lands. They encounter talking animals and mournful exhibitionists, converse with a discoursing rock, journey through a surrealist's psychedelic hotel, instigate a prison riot, escape from naked cannibals living in a tree and battle a wind-up midget dictator! Featuring the legendary Tina Aumont (Casanova) as the bride and Italy's great clown Luigi Proietti as her make-shift partner, The Howl challenges authority and convention in the true anarchist spirit of the 1960s.

Famous for his later erotica, Tinto Brass presents here one of the greatest works of the era - along with A Clock Work Orange, a film he was asked to direct, but instead made The Howl; one of the strangest films ever! Cult Epics presents the rare, original version of The Howl, taken directly from Tinto Brass' personal print.

Italian language with optional English subtitles.

Special Features:

Widescreen Version (16X9 Enhanced)Newly Restored, Uncensored Director's CutExclusive English Audio Commentary By Tinto BrassLobby Card GalleryTrailer
Monamour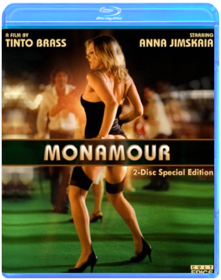 Tinto Brass
Tinto Brass' Monamour, is the love-story of a Venetian girl and a Frenchman in the beautiful city of Mantua. Dario, her husband is too busy to notice his wife's sexual drifting, when her adultery "born out of neglect and frustration" starts on the day she meets a tall dark stranger in a museum. An intoxicating mix of lies, betrayal and fantasy follows Marta into her personal diary where every emotion and passion is recorded.
Starring Anna Jimskaia and Max Parodi (Cheeky!), along with a line of stars of Tinto's previous erotic films. Now in high-definition, the film has never looked better!

Disc 2 includes the bonus film, Kick the Cock. "Kick the Cock" is an old Dutch saying; meaning "Peek in the Kitchen," or something shocking and extreme, exactly what we can expect of Tinto Brass; the director and co-star, along with newcomer Angelita Franco.
Kick the Cock premiered at the Venice Film Festival in 2008, and won "Best short film" at a Fetish Film Festival in Germany in 2009 and is now presented for the first time as a worldwide premiere on DVD and Blu-ray.

Special features include:
-New High-definition Master
-The Making of "Monamour" -The Making of "Kick the Cock"
-Comic strip by Franco Saudelli
-Venice Film Festival Premiere with Tinto Brass (Circuito Off 2008, Media Group TV)
-Spanish Dance by Angelita Franco -Trailers
P.O. Box Tinto Brass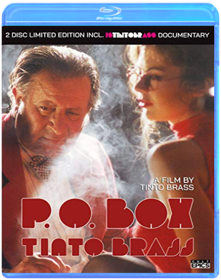 Tinto Brass, Massimiliano Zanin
Paprika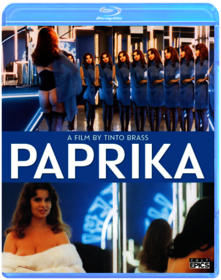 Tinto Brass
A young country girl (voluptuous Deborah Caprioglio) comes to town and takes a job in a brothel in order to help her fiancée get the money to start his own business. In her new found work of pleasure, the innocent girl's life slowly turns into sleaze and degradation and she becomes a professional prostitute named Paprika, a nick-name given to her by the madam of the establishment.
Tinto Brass personal and faithful adaptation of John Cleland's Fanny Hill, is a sexy comedy from the 90s, at the height of his erotic career. Cult Epics presents the US premiere of PAPRIKA in a new High-definition transfer, Uncut and Uncensored version for the first time on Blu-ray & DVD with a newly produced Featurette among other bonus features. Original Score by Riz Ortolani (Cannibal Holocaust, Django Unchained).

Special Features:New Restored High-definition TransferHD TrailersLobby Card Video Gallery
Private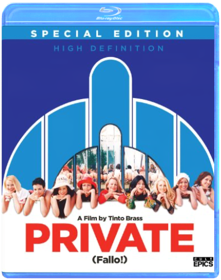 Tinto Brass
Six sexy stories of couples finding their joy in sharing with others! Directed by renowned filmmaker Tinto Brass, Private (aka DO IT) is an erotic comedy about erotically charged youthful couples who realize that nothing can bring them together as effectively as regular doses of fooling around.
Cult Epics presents the Special Edition; in new High-Definition including both the Italian language track and a newly mixed English language track.
The Voyeur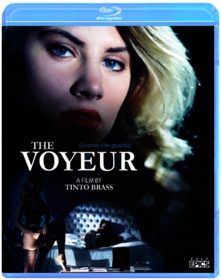 Tinto Brass
The Flesh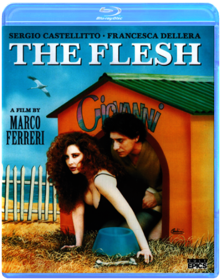 Marco Ferreri
THE FLESH (La Carne) is a romantic black comedy about a divorced piano player named Paolo (Sergio Castellitto) who meets and falls in love with a most beauteously busty woman (bombshell Francesca Dellera), who uses her special powers to turn the man into her slave. The film depicts the oftentimes torturous nature of desire and the power of women in a cinematic work where Francesca becomes a symbolic representation of male desire, with her voluptuous figure and sex appeal being intoxicating to Paolo. While he is completely taken by his desire for Francesca, she eventually gets bored with him and decides to leave. Unfortunately for Francesca, Paolo loves her and has no intention of allowing her to go.

Francesca Dellera was once named in real-life, "the most beautiful woman in the world." She began her career with Tinto Brass' Capriccio, but it was not until her role in La Carne, when premiered at Cannes, that she received international acclaim. Directed by Italian maestro Marco Ferreri, who is best known for such classics as Tales of Ordinary Madness and Le Grand Bouffe, THE FLESH is presented by Cult Epics for the first time in High-definition with exclusive bonus features and a limited edition slipcase with newly commissioned art by Gilles Vranckx.

Special Features:New HD Transfer (from original 35mm film)Behind the Scenes of The FleshInterview with Marco Ferreri, Francesca Dellera & Sergio CastellittoCannes Film Festival 1991Original Theatrical TrailerThe Flesh Lobby Cards photo galleryOriginal art & Slipcase with newly commissioned artwork by Gilles Vranckx - limited to first 3000 copies
Stay As You Are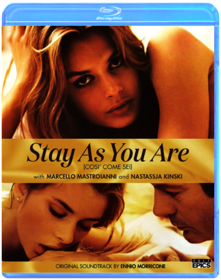 Alberto Lattuada
Camille 2000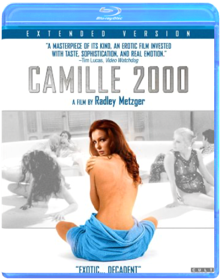 Radley Metzger
A child of the sixties sexual revolution, beautiful, sensuous Marguerite (Daniel Gaubert) is addicted to sex and money. She is kept by a wealthy man, has a string of young lovers and hosts wild orgies in her luxurious villa. When she falls in love with the handsome bachelor Armand (Nino Castelnuova), he insists on absolute fidelity. Known by her reputation, Armand's controlling father soon intervenes, triggering a tragic turn of events. From Radley Metzger, the essential director of elegant erotic arthouse, comes the dazzling new 2000 version of Alexandre Dumas "The Lady of the Camellias."
The Lickerish Quartet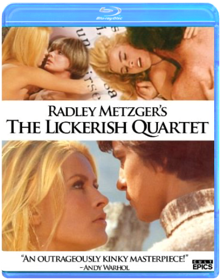 Radley Metzger
An aristocratic family become obsessed with a striking young blonde actress while watching a stag film. After a visit at a carnival they meet her in person and invite her back to their seaside mansion (the Castle of Balsorano in Italy's Abruzzi Mountains). The blonde takes turns seducing the family members, where she unlocks each of their fantasies, family secrets and hidden desires. THE LICKERISH QUARTET is Radley Metzger's magnum opus, a delirious surreal erotic fantasy, stylish and elegant.
Score
Radley Metzger
Having explored heterosexual obsessions in the critically acclaimed "Camille 2000" and "The Lickerish Quartet", erotic cult director Radley Metzger goes all the way in "SCORE," a tale of a happily married swinging couple (Claire Wilbur and Gerald Grant),
Frank & Eva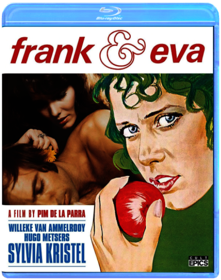 Pim de la Parra
FRANK & EVA: Living Apart Together

Frank (BLUE MOVIE's Hugo Metsers) and Eva (THE LIFT's Willeke van Ammelrooy) cannot live with or without each other. In the liberal 1970s, Frank sleeps with every woman he can get. Eva, meanwhile, is looking for more security and wants to start a family. Frank's behavior frustrates her so much that she starts an affair with their mutual friend. This social drama offers a view on relationships not much different than today. For Sylvia Kristel (her debut prior to EMMANUELLE), a special role was written after she said to Pim de la Parra, "Why won't you discover me? I'm the best."

Frank & Eva is the second artsploitation film by director Pim de la Parra, after he produced BLUE MOVIE with his partner Wim Verstappen. Cult Epics presents its worldwide premiere on Blu-ray and DVD, in High-definition with extensive bonus features.

SPECIAL FEATURES:

New High-definition transfer.
Audio Commentary by Pim de la Parra (2018).
Up Front & Naked: Sex in Dutch films (2017) featurette with Willeke van Ammelrooy a.o.
Frank & Eva Poster & Photo Gallery.
Sylvia Kristel Film Poster Gallery.
Original Theatrical Trailers.
My Nights with Susan, Sandra, Olga & Julie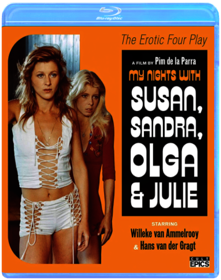 Pim de la Parra
Obsessions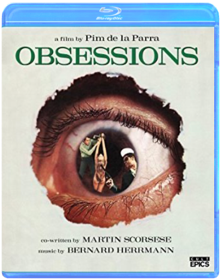 Pim de la Parra
The obscure film OBSESSIONS (aka A HOLE IN THE WALL) was directed by Dutch artsploitation auteur Pim de la Parra and co-produced by longtime collaborator Wim Verstappen (BLUE MOVIE). This gritty, psychedelic Hitchcockian mystery, which is notable for being the first Dutch film shot in English-language, starts in a savagely brutal fashion. When a bloody painting of Vincent van Gogh falls from a wall and exposes a makeshift peephole, student protagonist Nils Janssen (played by the film's German co-producer Dieter Geissler) becomes an unwitting witness to a gruesome sex crime next door. When his young fiancée Marina (Alexandra Stewart of Truffaut's DAY FOR NIGHT), an enterprising journalist, tells him about a report of a murder that she is writing, he naturally wonders if it's the very same killing.

This classic exploitation film was the birth of auteur cinema in Holland, and inspired legendary filmmakers such as Paul Verhoeven to make their start in the industry. Originally distributed in over 100 countries, the film remained unreleased in the U. S. (and France) until now. Perhaps most notably, the film was co-written by a young Martin Scorsese, who shot the legendary erotic dream sequence for his first feature WHO'S THAT KNOCKING AT MY DOOR (1968) in Amsterdam, that same year. Additionally, the film also stars legendary Dutch filmmaker Fons Rademakers (MIRA, THE ASSAULT), is edited by Henry Rust (CHILDREN OF PARADISE) and scored by Hitchcock composer Bernard Herrmann (TAXI DRIVER, SISTERS). OBSESSIONS is a curious cultural hybrid where late-1960s Dutch exploitation and classic Hollywood Hitchcock collide in a provocative and revolutionary fashion. Hitchcock, Scorsese & Sex. Made in Holland.

Special Features:New HD Transfer (from original 35mm film)Introduction by director Pim de La Parra (HD, 2017)Introduction by actor/producer Dieter Geissler (HD, 2016)Interview with Pim de La Parra (HD, 2017)Interview with Dieter Geissler (HD, 2016)Interview with Martin Scorsese (Volkskrant, 2017)Scorpio Films (Excerpt from Parradox documentary, HD 2010)Original Dutch Theatrical Trailer (HD)Script notes by Martin ScorseseObsessions photo video gallery
Blue Movie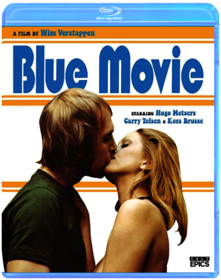 Wim Verstappen