Hard Boiled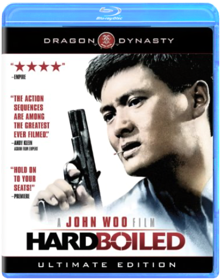 John Woo
Chow Yun-Fat stars as one of the all-time toughest, coolest cops, who teams up with an undercover agent to bring down a ruthless gun smuggling ring. Features some of the most amazing action cinematography in film history.
The Man Who Fell to Earth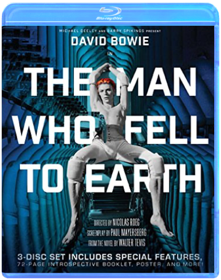 Nicolas Roeg
LIMITED COLLECTOR'S EDITION celebrates the iconic cult classic with 3 discs, 72-page booklet, collectible art, new interviews and more.
Monty Python's Life of Brian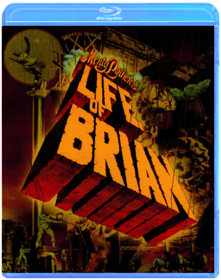 Terry Jones
On a Midnight Clear 2000 years ago, three wise men enter a manger where a babe is wrapped in swaddling clothes. It is an infant called Brian...and the three wise men are in the wrong manger. For the rest of his life, Brian (Graham Chapman) finds himself regarded as something of a Messiah, yet he's always in the shadow of this Other Guy from Galilee. Brian is witness to the Sermon of the Mount, but his seat is in such a bad location that he can't hear any of it ("Blessed are the cheesemakers?"). Ultimately he is brought before Pontius Pilate and sentenced to crucifixion, which takes place at that crowded, non-exclusive execution site a few blocks shy of Calvary. Rather than utter the Last Six Words, Brian leads his fellow crucifixees in a spirited rendition of a British music hall cheer-up song "Always Look On The Bright Side of Life." The whole Monty Python gang (Chapman, John Cleese, Michael Palin, Eric Idle, and Terry Gilliam) are on hand in multiple roles, playing such sacred characters as Stan Called Loretta, Deadly Dirk, Casts the First Stone, and Intensely Dull Youth; also showing up are Goon Show veteran Spike Milligan and a Liverpool musician named George Harrison.
Spartacus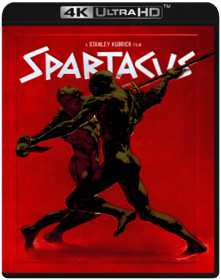 Stanley Kubrick
This Is Spın̈al Tap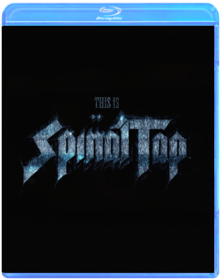 Rob Reiner
You're about to get personal with one of music history's greatest and loudest heavy metal bands, Spinal Tap! Whether or not you're a die-hard fan of the group, you'll love this detailed "rockumentary" of Engand's legendary Spinal Tap. Acclaimed commercial director Marty DiBergi takes you behind the scenes for an intimate look at a band whose time has come and gone and come again and.... Through interviews, rare footage and lots of musicincluding classic Tap tunes like "Big Bottom" and "Hell Hole"you'll get acquainted with David St. Hubbins (lead guitar), Nigel Tufnel (lead guitar), Derek Smalls (lead bass) and every drummer who ever livedand diedfor this renowned rock band. Be a part of the sights, sounds and smells of this celebrated heavy metal phenomenon. It's an experience you'll never forget.