Corman's World: Exploits of a Hollywood Rebel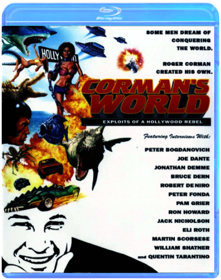 Alex Stapleton
CORMAN'S WORLD: EXPLOITS OF A HOLLYWOOD REBEL is a tantalizing and star-studded tribute to Roger Corman, Hollywood's most prolific writer-director producer, and seminal influencing force in modern moviemaking over the last 60 years. Featuring interviews with Hollywood icons and cinematic luminaries, some who launched their careers within Corman's unforgettable world of filmmaking, including, Paul W.S. Anderson, Peter Bogdanovich, Robert DeNiro, Peter Fonda, Pam Grier, Ron Howard, Eli Roth, Martin Scorcese, William Shatner and many others, this documentary chronicles how Corman created his cult film empire, one low-budget success at a time, capitalizing on undiscovered talent, and pushing the boundaries of independent filmmaking.

Director Alex Stapleton weaves archival footage following Roger's illustrious career: From his early days of genre-defining classics including the original Fast and Furious, the original Little Shop of Horrors, The Crybaby Killer, The Intruder, House of Usher, and The Wild Angels (which at that point in 1966 was his 100th film) — with present day video of him and his wife Julie on location still at work as they continue to produce and distribute films outside the studio system: fast, cheap and out-of-this-world!
Die Hard 2: Die Harder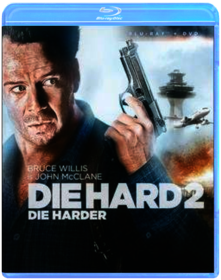 Renny Harlin
BRUCE WILLIS RETURNS AS JOHN McCLANE, an off-duty cop who is the wrong guy in the wrong place at the wrong time. On a snowy Christmas Eve, as he waits for his wife's plane to land at Washington's Dulles International Airport, terrorists take over the air traffic control system. It's now up to McClane to take on the terrorists, while coping with an inept airport police chief, an uncooperative anti-terrorist squad, and the life of his wife and everyone else trapped in planes circling overhead.
Family Plot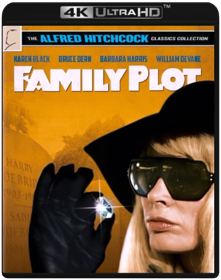 Alfred Hitchcock
Fight Club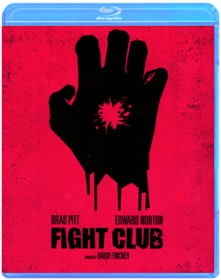 David Fincher
"'Fight Club' pulls you in, challenges your prejudices, rocks your world and leaves you laughing" (Rolling Stone). Brad Pitt ("12 Monkeys", "Seven"), Edward Norton ("Primal Fear," "American History X") and Helena Bonham Carter ("Mighty Aphrodite," "A Room With A View") turn in powerful "performances of which movie legends are made" (Chicago Tribune) in this action-packed hit.

A ticking-time-bomb insomniac (Norton) and a slippery soap salesman (Pitt) channel primal male aggression into a shocking new form of therapy. Their concept catches on, with underground "fight clubs" forming in every town, until a sensuous eccentric (Bonham Carter) gets in the way and ignites an out-of control spiral toward oblivion.
Jurassic Park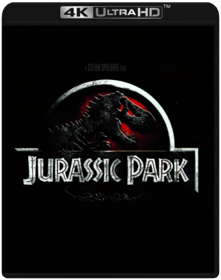 Steven Spielberg
Experience one of the biggest films in motion picture history with director Steven Spielberg's ultimate thrill ride, Jurassic Park. Featuring Academy Award winning visual effects and groundbreaking filmmaking that has been hailed as "a triumph of special effects artistry" (Roger Ebert, Chicago Sun-Times), this epic film is sheer movie-making magic that was 65 million years in the making. Jurassic Park takes you to an amazing theme park on a remote island where dinosaurs once again roam the earth and five people must battle to survive among the prehistoric predators. Starring Sam Neill, Laura Dern, Jeff Goldblum and Richard Attenborough, discover the breathtaking adventure you will want to experience again and again.
Lock, Stock, and Two Smoking Barrels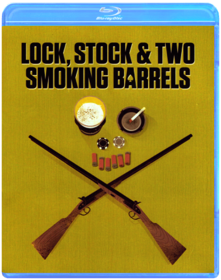 Guy Ritchie
Streetwise charmer Eddie (Nick Moran) enters the biggest card game of his life with the savings of his three best friends: Tom (Jason Flemyng), Bacon (Jason Statham) and Soap (Dexter Fletcher). But he leaves the table owing his underworld boss Hatchet Harry half a million and has a week to come up with the money. Now Eddie and his friends must outsmart and outgun all types of lowlifes on their way to pay off Harry before time runs out.
Marnie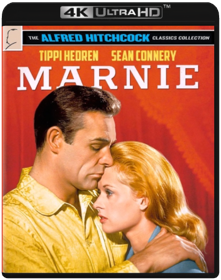 Alfred Hitchcock
Mission: Impossible - Six Movie Collection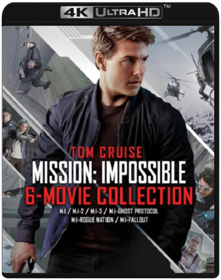 Various
The Moment of Truth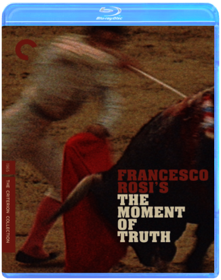 Francesco Rosi
The Moment of Truth, from director Francesco Rosi (Salvatore Giuliano) is a visceral plunge into the life of a famous torero—played by real-life bullfighting legend Miguel Mateo, known as Miguelin. Charting his rise and fall with a single-minded focus on the bloody business at hand, the film is at once gritty and operatic, placing the viewer right in the thick of the ring's action, as close to death as possible. Like all of the great Italian truth seeker's films, this is a not just an electrifying drama but also a profound and moving inquiry into a violent world—and perhaps the greatest bullfighting movie ever made.
O Brother, Where Art Thou?
Joel Coen, Ethan Coen
George Clooney (The Perfect Storm) and John Turturro (Cars 2)embark on the adventure of a lifetime in this hilarious, offbeat road picture. And now, for the first time, this quirky gem shines more brightly than ever in Blu-ray High Definition! Fed up with crushing rocks on a prison farm in Mississippi, the dapper, silver-tongued Ulysses Everett McGill (Clooney) busts loose...except he's still shackled to two misfits from his chain gang: bad-tempered Pete (Turturro), and sweet, dimwitted Delmar (Tim Blake Nelson). With nothing to lose and buried loot to regain, the three embark on a riotous odyssey filled with chases, close calls, near misses and betrayal. Experience every unpredictable moment as it plays out in the crystal-clear sound and breathtaking picture quality of Blu-ray. Populated with strange characters, including a blind prophet, sexy sirens, and a one-eyed Bible salesman (John Goodman), O Brother, Where Art Thou? will leave you laughing at every outrageous and surprising twist and turn
Predator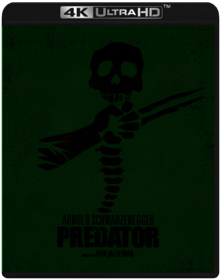 John McTiernan
The ultimate hunter meets the ultimate adversary... in the ultimate Collector's Edition DVD! Arnold Schwarzenegger wages an all-out war against an unseen enemy, a force more powerful and deadly than any on Earth-because the Predator is not of this Earth.
Saboteur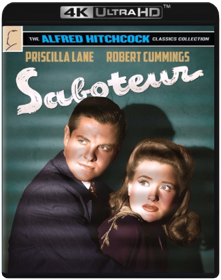 Alfred Hitchcock
Shadow of a Doubt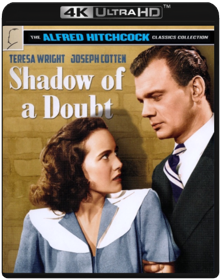 Alfred Hitchcock
The Trouble with Harry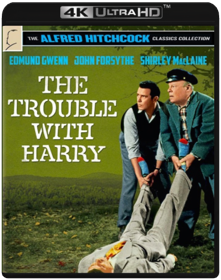 Alfred Hitchcock
The Wolf of Wall Street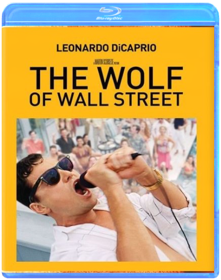 Martin Scorsese
Revered filmmaker Martin Scorsese directs the story of New York stockbroker Jordan Belfort (Leonardo DiCaprio). From the American dream to corporate greed, Belfort goes from penny stocks and righteousness to IPOs and a life of corruption in the late 80s. Excess success and affluence in his early twenties as founder of the brokerage firm Stratton Oakmont warranted Belfort the title – "The Wolf of Wall Street."

Sex. Money. Power. Drugs. Brace yourself for an outrageous true story from legendary filmmaker Martin Scorsese. Leonardo DiCaprio stars as a young stockbroker hungry for a life of non-stop thrills where corruption was king and more was never enough. His rise to power earned him the title The Wolf of Wall Street. Together Scorsese and DiCaprio deliver a story of American excess.
World on a Wire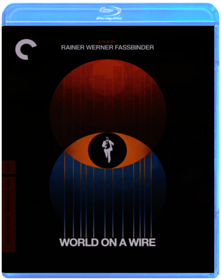 Rainer Werner Fassbinder
World on a Wire is a gloriously paranoid, boundlessly inventive take on the future from German wunderkind Rainer Werner Fassbinder (The Marriage of Maria Braun). With dashes of Stanley Kubrick, Kurt Vonnegut, and Philip K. Dick, as well as a flavor entirely his own, Fassbinder tells the noir-spiked tale of a reluctant action hero, Fred Stiller (The Odessa File's Klaus Lowitsch), a cybernetics engineer who uncovers a massive corporate conspiracy. At risk? (Virtual) reality as we know it. Originally made for German television, this recently rediscovered, three-and-a-half-hour labyrinth is a satiric and surreal look at the weird world of tomorrow from one of cinema's kinkiest geniuses.