Kids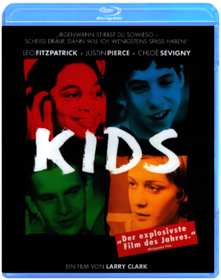 Larry Clark
Powerful and passionate, colorful and compelling, Larry Clark's KIDS is 24 frenetic hours in the life of a group of contemporary teenagers who, like all teenagers, believe they are invincible. With breathtaking images from one of the world's most renowned photographers, KIDS is a deeply affecting, no-holds-barred landscape of words and images, depicting with raw honesty the experiences, attitudes and uncertainties of innocence lost. KIDS gets under the skin and lingers, long after it is viewed. The kids at the core of the story are just that: teenagers living the urban melee of modern-day America. But while these kids dwell in the big city, their story could, quite possibly, happen anywhere.
Gummo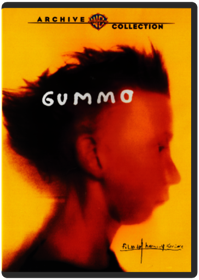 Harmony Korine
From Harmony Korine, screenwriter of Kids, comes a haunting portrait of life in small-town America. Through a collection of dreamlike and devastating images, Korine offers a glimpse of Xenia, Ohio, a world existing in the aftermath of a tornado.

This product is manufactured on demand using DVD-R recordable media. Amazon.com's standard return policy will apply.

This product is expected to play back in DVD Video "play only" devices, and may not play in other DVD devices, including recorders and PC drives.
The Last Days of Disco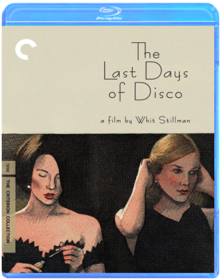 Whit Stillman
The Last Days of Disco is a cleverly comic return to an early 1980s Manhattan party scene from director Whit Stillman (Metropolitan). At the center of the film's roundelay of revelers are the icy Charlotte (Underworld's Kate Beckinsale) and the demure Alice (Boys Don't Cry's Chloë Sevigny), by day toiling as publishing house assistants and by night looking for romance and entertainment at a Studio 54–like club. The Last Days of Disco is an affectionate yet unsentimental look at the end of an era, brimming with Stillman's trademark dry humor.
American Psycho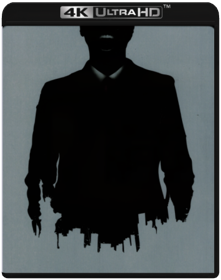 Mary Harron
Patrick Bateman (Christian Bale) is a Wall Street yuppie, obsessed with success, status and style, with a stunning fiancee (Reese Witherspoon). He is also a psychotic killer who rapes, murders and dismembers both strangers and acquaintances without provocation or purpose. Based on the controversial novel, the film offers a sharp satire to the dark side of yuppie culture in the '80s, while setting forth a vision that is both terrifying and chilling.
The Brown Bunny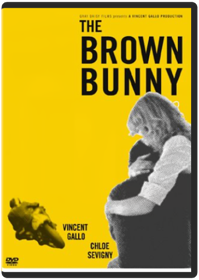 Vincent Gallo
The Brown Bunny is both a love story and a haunting portrait of a lost soul unable to forget his past. After finishing a motorcycle race in New Hampshire, Bud Clay (Vincent Gallo) loads his racing bike into the back of his van and begins a cross-country odyssey to Los Angeles, where he is to compete in another race. During his trip, he meets three very different women: Violet, a wholesome all-American gas station attendant; Lilly (Cheryl Tiegs), a fellow lost soul he connects with at a highway rest stop; and Rose, a Las Vegas prostitute. Throughout his journey, Bud can never escape his intense feelings for the love of his life, Daisy (Chloë Sevigny), so he plans to reconcile with her when he reaches Los Angeles. Arriving in Los Angeles, Bud checks into a motel before visiting the abandoned home he once shared with Daisy. He leaves a note, hoping she will turn up at his motel room . . .Building to a notorious climax, the film presents one of the frankest portrayals of male sexuality ever seen in American cinema.
Dogville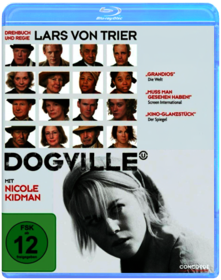 Lars von Trier
Grace arrives in the isolated town of Dogville, on the run from gangsters. The townspeople agree to hide her. However, when outsiders start looking for the fugitive, the locals make demands of Grace in exchange for the risk of harboring her. But Grace has a secret and it is a dangerous one. Dogville may regret it ever decided to bare its teeth.
Zodiac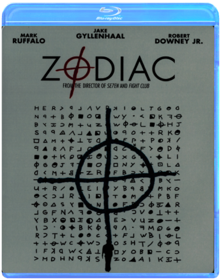 David Fincher
Based on the true story of the notorious serial killer and the intense manhunt he inspired, Zodiac is a superbly crafted thriller form the director of Se7en and Panic Room. Featuring an outstanding ensemble cast led by Jake Gyllenhaal, Robert Downey Jr., Mark Ruffalo and Chloë Sevigny, Zodiac is a searing and singularly haunting examination of twin obsessions: one man's desire to kill and another's quest for the truth.
#Horror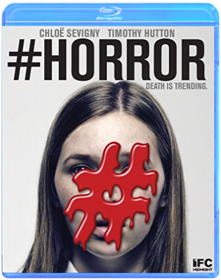 Tara Subkoff
You've got followers... Cyberbullying goes offline during one deadly night. Inspired by a shocking true story, #Horror follows a group of preteen girls living in a suburban world of money and privilege. But when their obsession with a disturbing online game goes too far, virtual terror becomes all too real. Chloe Sevigny leads an ensemble cast that includes Natasha Lyonne, Taryn Manning, and Timothy Hutton in Tara Subkoff's directorial debut.
Antibirth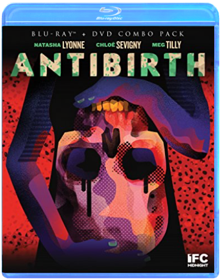 Danny Perez
Hard-drinking, pill-popping, bong-ripping Lou (Natasha Lyonne, Orange In The New Black) and her best friend Sadie (Chloe Sevigny, #Horror, Love & Friendship) spend their days adrift in a druggy haze. But one wild night out becomes a bad trip that never ends when Lou wakes up with symptoms of an unexplained, highly abnormal pregnancy. Who (or what) is growing inside her? As her due date approaches with alarming swiftness, the fear, paranoia, and conspiracy theories begin to pile up. Spiked with blasts of hallucinatory color, surreal shocks, and subversive comedy, the audacious feature debut from Danny Perez is a no-holds-barred descent into delirium. This "Weird, messy and oddly fascinating", (Maitland McDonagh, Film Journal International) film also stars Meg Tilly (Psycho II) and Mark Webber (Green Room).
Love & Friendship
Whit Stillman
LOVE & FRIENDSHIP is an adaptation of Jane Austen's novella Lady Susan in which a beautiful young widow Lady Susan Vernon (Kate Beckinsale) visits her in-laws' estate while waiting for social chatter about her personal indiscretions to pass. While there, the intelligent, flirtatious, and amusingly egotistical Lady Vernon decides to secure a husband for herself and her rather reluctant daughter, Frederica. Enlisting the assistance of her old friend Alicia (Chloe Sevigny), Lady Vernon attracts the simultaneous attention of the young, handsome Reginald DeCourcy, the rich and silly Sir James Martin and the divinely handsome, but married, Lord Manwaring, complicating matters severely.