#Horror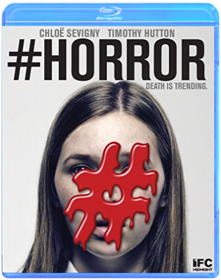 Tara Subkoff
You've got followers... Cyberbullying goes offline during one deadly night. Inspired by a shocking true story, #Horror follows a group of preteen girls living in a suburban world of money and privilege. But when their obsession with a disturbing online game goes too far, virtual terror becomes all too real. Chloe Sevigny leads an ensemble cast that includes Natasha Lyonne, Taryn Manning, and Timothy Hutton in Tara Subkoff's directorial debut.
Lady Vengeance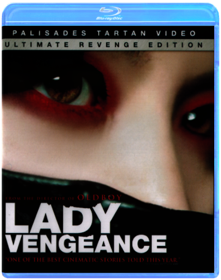 Park Chan-wook
With more than nine hours of special features (eleven if you include the "Fade to White" cut of the film), the 2-disc Blu-ray edition of Lady Vengeance brings fitting supplemental closure to Park's Vengeance Trilogy. 'Lady Vengeance' - After being wrongfully convicted of kidnapping and murdering a young child, a beautiful young woman (Lee Young-ae) is imprisoned for 13 years. While in prison she gains the respect and loyalty of her fellow cellmates, all the while plotting her vendetta on the man responsible (OLDBOY's Choi Min-Sik). Upon her release she sets in motion an elaborate plan of retribution, but what she discovers is a truth so horrifying, even revenge doesn't seem punishment enough.
Thoroughbreds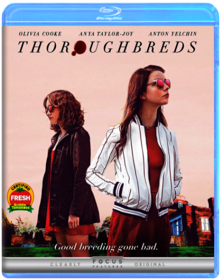 Cory Finley
Childhood friends Lily (Anya Taylor-Joy) and Amanda (Olivia Cooke) reconnect in suburban Connecticut after years of growing apart. Lily is now a polished, upper-class teenager at a fancy boarding school; Amanda has turned into a sharp-witted outcast with an attitude. Though they seem at odds, the pair bonds over Lily's contempt for her oppressive stepfather, and they begin to bring out one another's most destructive tendencies. Their ambitions lead them to hire a local hustler and take matters into their own hands to set their lives straight.