David Cronenberg's Early Works
David Cronenberg
One of the most singular auteurs of the horror and science fiction genres, David Cronenberg has wowed audiences with his depictions of body transformations and explorations of society, this collection of his early short and feature films shows a master learning his craft and exploring many of the themes that would dominate his most celebrated work.

Transfer (1966), Cronenberg's first short film, is a surreal sketch of a doctor and his patient. From the Drain (1967) finds two men in a bathtub, which may be part of a centre for veterans of a future war. Stereo (1969), Cronenberg s first official feature film, stunningly shot in monochrome, concerns telepaths at the Institute for Erotic Enquiry where patients undergo tests by Dr. Luther Stringfellow. In Crimes of the Future (1970) Cronenberg worked in colour and with a larger budget, where we find the House of Skin clinic director (Ronald Mlodzik, returning from Stereo) searching for his mentor, Antoine Rouge, who has disappeared following a catastrophic plague.

These early amateur feature films, shot in and around Cronenberg's university campus, prefigure his later films' concerns with strange institutions, male/female separation and ESP, echoing the likes of Videodrome, Dead Ringers and Scanners.

SPECIAL EDITION CONTENTS:

Brand new restorations of four Cronenberg films
Original mono audio for all films
Optional english subtitles for the deaf and hard of hearing
Transfer the Future: Author and critic Kim Newman discusses Cronenberg s early works
Sleeve featuring newly illustrated artwork by Gilles Vranckx
Shivers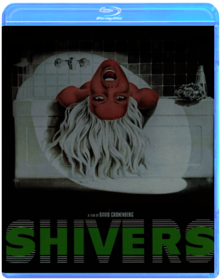 David Cronenberg
Starliner Towers is just another highrise apartment building until something terrible begins to go wrong. A terrifying parasite has taken hold, infecting everyone. Normal people are becoming deranged, committing uncontrollable acts of mindless violence. There's nowhere to hide and no escape from the terror.
Rabid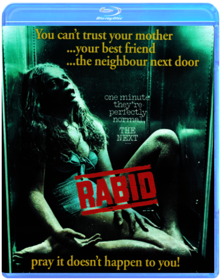 David Cronenberg
"David Cronenberg' underrated second film continues to develop his theme of body manipulation. ", Combustible Celluloid

With Rabid, acclaimed director David Cronenberg (The Fly, Dead Ringers, Naked Lunch) delivers a high-tension thriller filled with "zombified sluts and shock moments... an irresistible combination that Cronenberg handles well", (Almar Haflidason, BBC)!

After undergoing radical emergency surgery, Rose (former adult film star Marilyn Chambers in her first leading role in a mainstream film) develops an insatiable desire for blood. She searches out victims to satisfy her incurable craving, infecting them with an unknown disease which in turn swiftly drives them insane... and makes them equally bloodthirsty.

Follow the lovely but deadly Rose through her terrifying ordeal as victim by victim, the spreading circle of casualties grows... until no one can escape their grisly fate of becoming... Rabid.
The Brood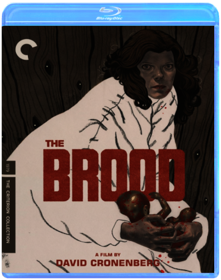 David Cronenberg
A disturbed woman is receiving a radical form of psychotherapy at a remote, mysterious institute. Meanwhile, her five-year-old daughter, under the care of her estranged husband, is being terrorized by a group of demonic beings. How these two story lines connect is the shocking and grotesque secret of this bloody tale of monstrous parenthood from David Cronenberg (Scanners), starring Oliver Reed (Women in Love) and Samantha Eggar (The Collector). With its combination of psychological and body horror, The Brood laid the groundwork for many of the director's films to come, but it stands on its own as a personal, singularly scary vision. DIRECTOR-APPROVED BLU-RAY SPECIAL EDITION FEATURES • New, restored 2K digital transfer, supervised by director David Cronenberg, with uncompressed monaural soundtrack • New documentary about the making of the film and Cronenberg's early work, featuring actor Samantha Eggar, producer Pierre David, cinematographer Mark Irwin, assistant director John Board, and special makeup effects artists Rick Baker (Videodrome) and Joe Blasco (Shivers and Rabid) • New, restored 2K digital transfer of Crimes of the Future, a 1970 feature by Cronenberg, supervised by the director, plus a 2011 interview in which the director discusses his early films with Fangoria editor Chris Alexander • Interview from 2013 with actors Art Hindle and Cindy Hinds • Appearance by actor Oliver Reed on The Merv Griffin Show from 1980 • Trailer and radio spot • PLUS: An essay by critic Carrie Rickey
Scanners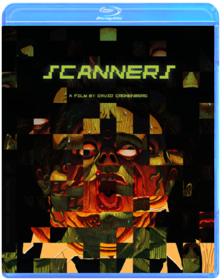 David Cronenberg
SCANNERS (BLU-RAY/DVD COMBO/1981/WS 1.78/3 DISC)HORROR
The Dead Zone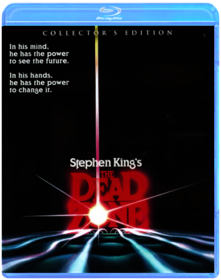 David Cronenberg
Christopher Walken wakes from a coma due to a car accident, only to find he has lost five years of his life, and yet gained psychic powers. Foreseeing the future appears to be a 'gift' at first, but ends up causing problems…
Videodrome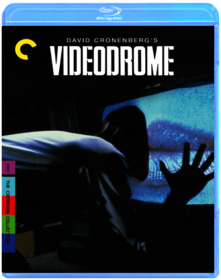 David Cronenberg
The Fly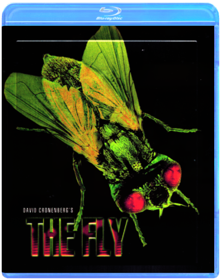 David Cronenberg
Seth Brundle, a brilliant but eccentric scientist attempts to woo investigative journalist Veronica Quaife by offering her a scoop on his latest research in the field of matter transportation, which against all the expectations of the scientific establishment have proved successful. Up to a point. Brundle thinks he has ironed out the last problem when he successfully transports a living creature, but when he attempts to teleport himself a fly enters one of the transmission booths, and Brundle finds he is a changed man.
Dead Ringers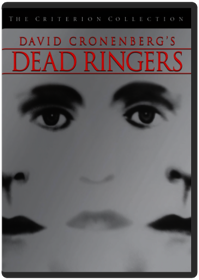 David Cronenberg
In Dead Ringers, David Cronenberg tells the chilling story of identical twin gynecologists-suave Elliot and sensitive Beverly, bipolar sides of one personality-who share the same practice, the same apartment, the same women. When a new patient, glamorous actress Claire Niveau, challenges their eerie bond, they descend into a whirlpool of sexual confusion, drugs, and madness. Jeremy Irons' tour-de-force performance-as both twins-raises disturbing questions about the nature of personal identity.
Dead Ringers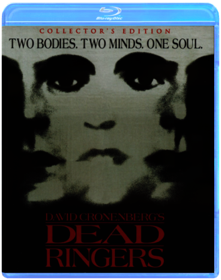 David Cronenberg
"This is arguably David Cronenberg' masterpiece. ", Combustible Celluloid

Claire Niveau (Genevieve Bujold) is in love with handsome Beverly. Or does she love Elliot? It' uncertain because brothers Beverly and Elliot Mantle are identical twins sharing the same medical practice, apartment and women: including unsuspecting Claire.

In portrayals that won the New York Film Critics Circle Best Actor Award, Jeremy Irons plays twin gynecologists whose emotional dependency collapses into mind games, madness and murder. David Cronenberg (The Fly) won the Los Angeles Film Critics Awards Best Director honors for melding split-screen techniques, body doubles and Iron' uncanny acting into an eerie, fact-based tale
Naked Lunch
David Cronenberg
In this adaptation of William S. Burroughs's hallucinatory, once-thought unfilmable novel Naked Lunch, directed by David Cronenberg (Videodrome), a part-time exterminator and full-time drug addict named Bill Lee (Robocop's Peter Weller) plunges into the nightmarish Interzone, a netherworld of sinister cabals and giant talking bugs. Alternately humorous and grotesque—and always surreal—the film mingles aspects of Burroughs's novel with incidents from the writer's own life, resulting in an evocative paranoid fantasy and a self-reflexive investigation into the mysteries of the creative process.
M. Butterfly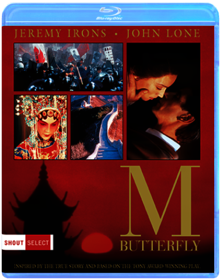 David Cronenberg
Screen adaptation of the acclaimed Broadway play. A French civil service officer risks and then abandons everything in his life in his obsessive pursuit of an enigmatic Chinese opera diva who harbors a secret.
Crash
David Cronenberg
A psycho-sexual journey into oblivion in this controversial film from acclaimed director David Cronenberg. James Spader is a bored film director who explores new realms after a near-fatal car accident introduces him to a world of sexually obsessed car cra

DVD Features:
Featurette
Other
Production Notes
Theatrical Trailer
Crash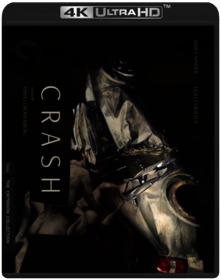 David Cronenberg
Existenz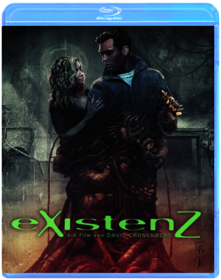 David Cronenberg
Exciting stars Jennifer Jason Leigh (The Machinist), Jude Law (Repo Men), Willem Dafoe (Daybreakers), Ian Holm (The Aviator) and Sarah Polley (Splice) challenge the boundaries of reality in this futuristic, critically-acclaimed thriller.

During the first closed-door demonstration of an amazing new virtual reality game called eXistenZ, the system's brilliant designer, Allegra Geller (Leigh), is violently attacked by a crazed assassin intent on killing her and destroying her creation. Forced into hiding, Allegra enlists a young assistant (Law) to help her in testing the damaged system...by convincing him to join her inside eXistenZ. The action explodes as their world's real-life dangers begin to merge with the fantasy of the game.

Special Feature(s): Full High Definition 1080p; 16x9 (1.78:1); English 5.1 DTS; English 2.0 Stereo; Interview with Jude Law; Interview with Willem Dafoe; Interview with Special Effects Supervisor; Smart Menu Technology: Browse the menu, on screen, without leaving film
Spider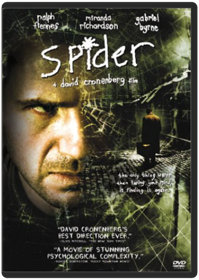 David Cronenberg
Spider (Ralph Fiennes) is in a constant struggle to overcome a traumatic event early in his life. He has been allowed a second chance at life after a long stay in a mental institution and returns to the streets where he grew up; sent to a halfway house under the stern but unsupervised watch of Mrs.Wilkenson (Lynn Redgrave). The sights, sounds and smells of revisiting the familiar streets of his old neighborhood send Spider further down a shadowy path that reawakens memories of his where his mother (Miranda Richardson) and his father (Gabriel Byrne) raised him. He soon begins to uncover the real truth shifting seamlessly back and forth between the tragic events that polarized a boy's adolescence to the shell of a man enduring the surreal plausible reality of today.
A History of Violence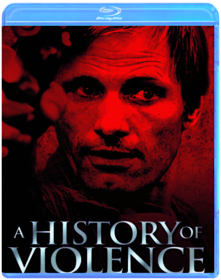 David Cronenberg
History of Violence, A (BD)
Eastern Promises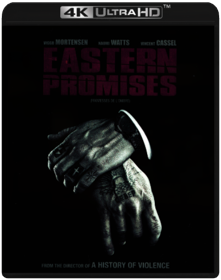 David Cronenberg
Viggo Mortensen and Academy Award® nominee Naomi Watts star in this electrifying thriller from critically acclaimed director David Cronenberg (A History of Violence). Criminal mastermind Nikolai (Mortensen) finds his ties to a notorious crime family shaken when he crosses paths with Anna (Watts), a midwife who has accidentally uncovered evidence against them. Their unusual relationship sets off an unstoppable chain of murder, mystery and deception in the explosive film critics are calling "provocative and engrossing" (Claudia Puig, USA Today).
A Dangerous Method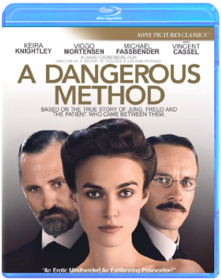 David Cronenberg
From acclaimed director David Cronenberg (A History of Violence) comes a dark tale of sexual and intellectual discovery, featuring two of the greatest minds of the 20th century. Carl Jung (Michael Fassbender, Shame) has just begun his psychiatric career, having been inspired by the great Sigmund Freud (Viggo Mortensen, The Lord of the Rings trilogy). When a mysterious and beautiful woman (Keira Knightley, Atonement) goes under Jung's care, Jung finds himself crossing the line of the doctor/patient relationship, causing great conflict with his mentor and making Jung question his own morality in the process.
Cosmopolis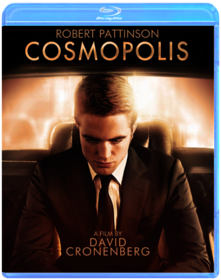 David Cronenberg
Eric Packer (Robert Pattinson),a 28-year-old billionaire asset manager, heads out in his tricked-out stretch limo, while remotely wagering his companys massive fortune on a bet against the Chinese Yuan. His trip across the city quickly turns into a wild, hypnotic odyssey as he encounters explosive city riots and a parade of provocative visitors. Having started the day with everything, Packer s perfectly ordered, doubt-free world is about to implode. Bonus Features: Citizens of Cosmopolis Featurette, Audio Commentary with David Cronenberg.
Maps to the Stars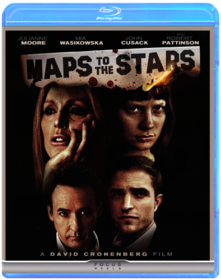 David Cronenberg
Academy Award nominee and Golden Globe winner Julianne Moore stars with Mia Wasikowska, John Cusack and Robert Pattinson in this unforgettable, darkly comic thriller from acclaimed director David Cronenberg. Hollywood actress Havana Segrand (Moore) is unraveling as her career flounders. Her therapist (Cusack) and his wife are busy managing the career of their child-star son. But when a mysterious young woman named Agatha (Wasikowska) befriends a limo driver (Pattinson) and ties all their lives together, nothing will ever be the same as they try to survive a world of money, fame, envy and relentless hauntings.
Consumed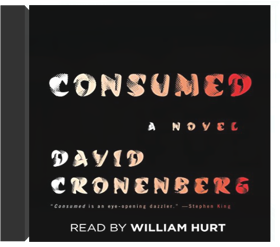 David Cronenberg