-1920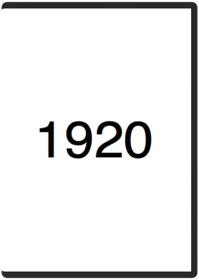 -1930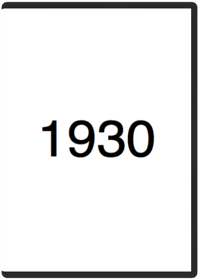 -1940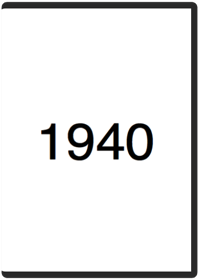 -1950
-1960
-1970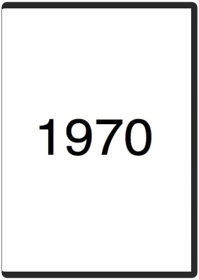 -1980
-1990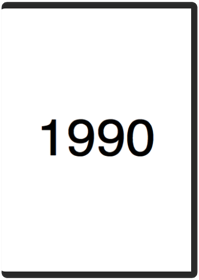 -2000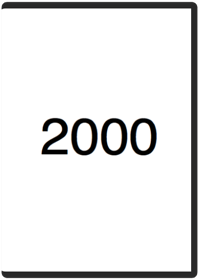 -2010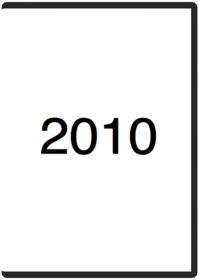 -2020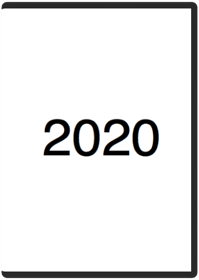 -2030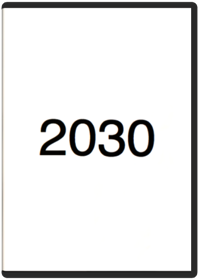 31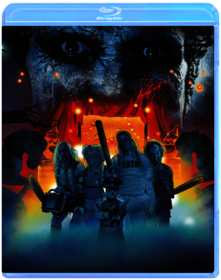 Rob Zombie
42nd Street Forever, Volume 2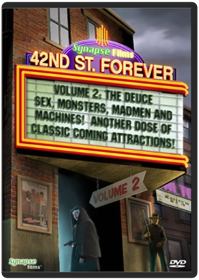 Various
300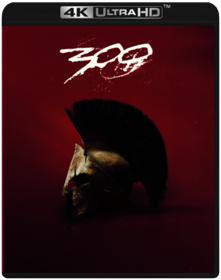 Zack Snyder
The epic graphic novel by Frank Miller (Sin City) assaults the screen with the blood, thunder and awe of its ferocious visual style faithfully recreated in an intense blend of live-action and CGI animation. Retelling the ancient Battle of Thermopylae, it depicts the titanic clash in which King Leonidas (Gerard Butler) and 300 Spartans fought to the death against Xerxes (Rodrigo Santoro) and his massive Persian army. Experience history at swordpoint. And moviemaking with a cutting edge.
1984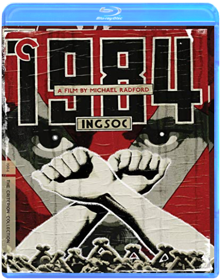 Michael Radford
2001: A Space Odyssey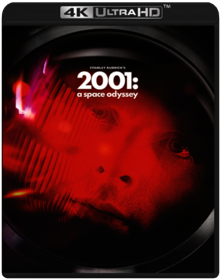 Stanley Kubrick
Ad Astra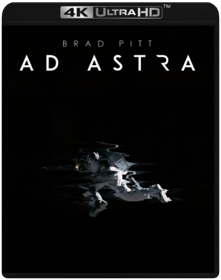 James Gray
Astronaut Roy McBride (Brad Pitt) travels to the outer edges of the solar system to find his missing father and unravel a mystery that threatens the survival of our planet.
The Adventures of Buckaroo Banzai Across the 8th Dimension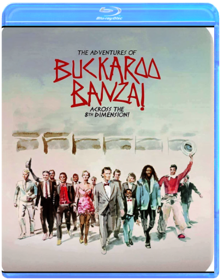 W.D. Richter
Aguirre, Wrath of God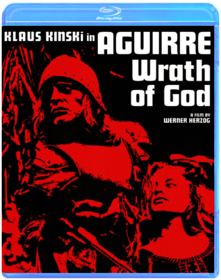 Werner Herzog
Quick Shipping !!! New And Sealed !!! This Disc WILL NOT play on standard US DVD player. A multi-region PAL/NTSC DVD player is request to view it in USA/Canada. Please Review Description.
Airheads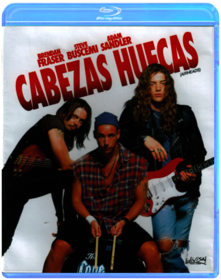 Michael Lehmann
Alien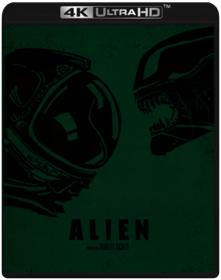 Ridley Scott
Alien: Covenant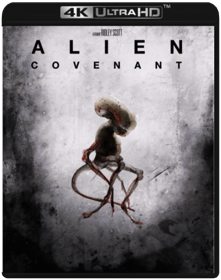 Ridley Scott
Ridley Scott returns to the universe he created with the next Alien adventure! The crew of the colony ship Covenant uncovers a deadly threat and must attempt a harrowing escape.
Alita: Battle Angel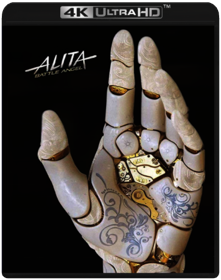 Robert Rodriguez
All Ladies Do It
Tinto Brass
United Kingdom released, Blu-Ray/Region B : it WILL NOT play on regular DVD player, or on standard US Blu-Ray player. You need multi-region Blu-Ray player to view it in USA/Canada: LANGUAGES: English ( Dolby Digital 2.0 ), Italian ( Dolby Digital 2.0 ), English ( Subtitles ), WIDESCREEN (1.78:1), SPECIAL FEATURES: Interactive Menu, Scene Access, Trailer(s), SYNOPSIS: Diana is happily married to Paolo but due to her wild passion for sex, she regularly winds up in short lived erotic adventures, which she doesn't keep hidden from Paolo. On the contrary: by telling him, their sexual relationship is fueled with fresh impulses. When Diana experiences a stormy affair with the poet Alphonse, Paolo gets jealous after all and rejects Diana, who then goes head first in to a wild orgy of sexual excess with her sister and some friends.
...All Ladies Do It (1992) ( Così fan tutte ) ( All Women Do It )
Altered States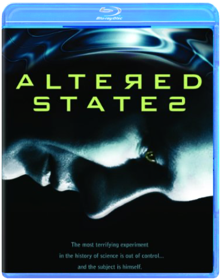 Ken Russell
American Psycho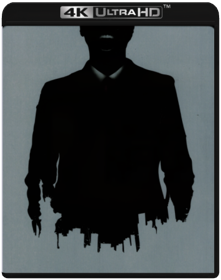 Mary Harron
Patrick Bateman (Christian Bale) is a Wall Street yuppie, obsessed with success, status and style, with a stunning fiancee (Reese Witherspoon). He is also a psychotic killer who rapes, murders and dismembers both strangers and acquaintances without provocation or purpose. Based on the controversial novel, the film offers a sharp satire to the dark side of yuppie culture in the '80s, while setting forth a vision that is both terrifying and chilling.
Angel-A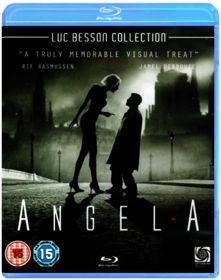 Luc Besson
Anyone But My Husband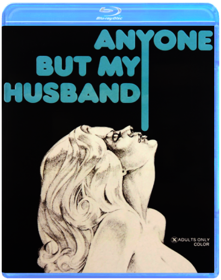 Roberta Findlay
Apollo 11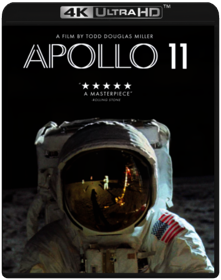 Todd Douglas Miller
Apollo 13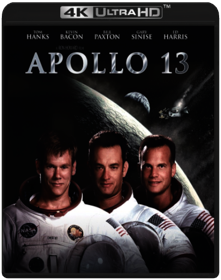 Ron Howard
Nominated for nine Academy Awards, including Best Picture, Apollo 13 is the inspiring and riveting story of the real-life space flight that gripped the nation and changed the world. It had been less than a year since man first walked on the moon, but as far as the American public was concerned, Apollo 13 was just another "routine" space flight - until these infamous words pierced the immense void of space: "Houston, we have a problem." Produced by Brian Grazer and directed by Ron Howard, Apollo 13 stars Tom Hanks, Kevin Bacon, Bill Paxton, Gary Sinise and Ed Harris in NASA's epic operation to save the lives of 3 astronauts battling to survive an ill-fated mission to the moon.
Arrival
Denis Villeneuve
When mysterious spacecrafts touch down across the globe, an elite team - lead by expert linguist Louise Banks (Amy Adams) - is brought together to investigate. As mankind teeters on the verge of global war, Banks and the team race against time for answers - and to find them, she will take a chance that could threaten her life, and quite possibly humanity.4K Ultra Blu-Ray edition
Atlantis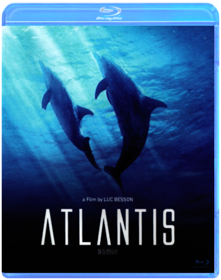 Luc Besson
The Baby of Mâcon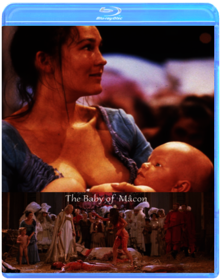 Peter Greenaway
Back - Season 1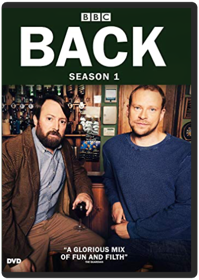 Simon Blackwell
Back: Season Two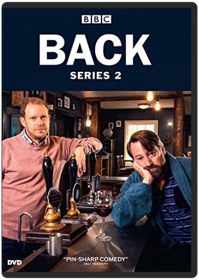 Lyndsay Robinson, Kenton Allen, Simon Blackwell, Victoria Grew, Matthew Justice
Backdraft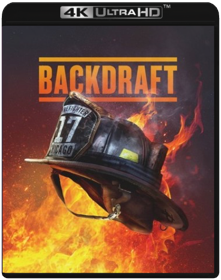 Ron Howard
From Academy Award-winning director Ron Howard, Backdraft is a visually stunning, emotionally charged, action-thriller about the adventurous lives of professional firefighters. Kurt Russell and William Baldwin star as two feuding siblings carrying on a heroic family tradition as Chicago firefighters. When a puzzling series of arson attacks is reported, they are forced to set aside their differences to solve the mystery surrounding these explosive crimes. Scott Glenn, Jennifer Jason Leigh, Rebecca DeMornay, Donald Sutherland and Robert De Niro also star in this critically acclaimed suspense story that features Academy Award-nominated Special Effects and Sound with some of the most awe-inspiring fire sequences ever filmed.
The Ballad of Gregorio Cortez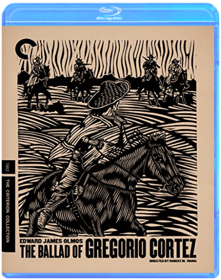 Robert M. Young
Batman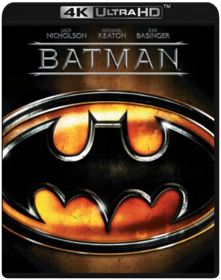 Bob Kane, Tim Burton
Battle Royale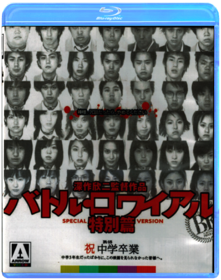 Kinji Fukasaku
ONE DEAD. 41 TO GO.

Battle Royale is back. It s time to return to the island and kill your friends, because the cult Japanese movie that defines twisted action and sickening violence is ready to shock you all over again.

In a world where teenagers have no respect and adults are losing control there can be only one solution: Battle Royale! Now, see what happens when you let a high school class loose on an island, arm them and then give them a simple choice... Kill your friends or have them kill you; with poison, cross-bows, machetes and dynamite. Beat Takeshi Kitano (Violent Cop, Zatoichi) is a teacher pushed to the edge by his unruly charges. Kidnapped and gassed, his class wake up with exploding metal rings around their necks. If they rebel, they could lose their heads. Now they have three days and only one is permitted to survive this grisly battle to the death.

Directed by the master of 70s Yakuza thrillers Kinji Fukasaku and featuring Kill Bill star Chiaki Kuriyama, Battle Royale is the movie that helped to define extreme Asian cinema in the 21st Century.

Special Features:

Reversible sleeve containing original artwork

Collector s booklet by Tom Mes, author of The Midnight Eye Guide to New Japanese Film illustrated with stills, artwork and a printed interview with director Kinji Fukasaku

Brand new restored transfer in glorious high definition 1080p

Brand new subtitle translation

Original theatrical trailer

The making of Battle Royale: The Experience of 42 High School Students

Aspect Ratio - 1.78:1 / Audio DTS-HD Master & Stereo Audio options / Language Japanese / Subtitles Optional English
The Beast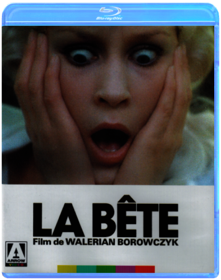 Walerian Borowczyk
THE BEAST

Once upon a time in the 18th century a beast lived in the woods of an aristocratic estate. And this beast, possessed of a giant phallus and an insatiable lust, set upon the beautiful young lady of the house. Two centuries later, the tale of the beast would return in the dreams of an American heiress contracted to carry the male descendant of the same crumbling aristocratic family and their secret.
Behind Covent Walls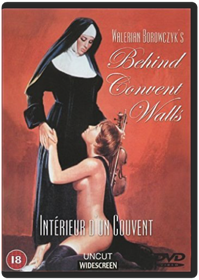 Walerian Borowczyk
Directed by Walerian Borowczyk. Starring Marina Pierro, Ligia Branice, Mario Maranzana.
Belladonna of Sadness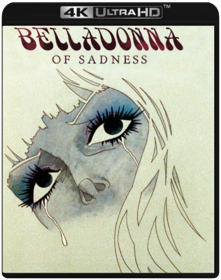 Eiichi Yamamoto
One of the great lost masterpieces of Japanese animation, never before officially released in the U.S., BELLADONNA OF SADNESS is a mad, swirling, psychedelic light-show of medieval tarot-card imagery with horned demons, haunted forests and La Belle Dame Sans Merci with J.R.R. Tolkien influences. The last film in the Animerama trilogy produced by the godfather of Japanese anime & manga, Osamu Tezuka and directed by his longtime collaborator Eiichi Yamamoto (ASTRO BOY and KIMBA THE WHITE LION), BELLADONNA unfolds as a series of spectacular still watercolor paintings that bleed and twist together. A young woman, Jeanne (voiced by Aiko Nagayama) is assaulted by the local lord on her wedding night. To take revenge, she makes a pact with the Devil himself (voiced by Tatsuya Nakadai, from Akira Kurosawa's RAN) who appears as a sprite and transforms her into a black-robed vision of madness and desire.

Extremely transgressive, BELLADONNA is fueled by a mind-blowing Japanese psych rock soundtrack by noted avant-garde jazz composer Masahiko Satoh. The film has been newly restored by Cinelicious Pics using the original 35 mm camera negative and sound elements and including over 8 minutes of surreal footage cut from the negative. On par with Rene Laloux's FANTASTIC PLANET and Ralph Bakshi's WIZARDS as an LSD-stoked 1970s head trip, BELLADONNA marks a major rediscovery for animation fans. If Led Zeppelin had a favorite film, this would be it. In other words, Stairway to Hell.

Special Features:New Video Interviews with Director Eiichi Yamamoto, Art Director Kuni Fukai, and Composer Masahiko SatohRed Band Trailer, Green Band Trailer, Original Trailer16 page booklet
The Birds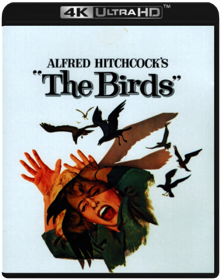 Alfred Hitchcock
Black Angel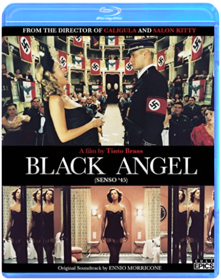 Tinto Brass
In 1945 Italy, Livia (stunning Anna Galiena), the bored wife of an Italian official, recalls the taboo affair she has been having with a much younger Nazi lieutenant (Gabriel Garko). The elation of her middle-aged sexual awakening is soon diminished when she discovers that her lover's intentions are far from honest. Ashamed and betrayed, she must make the difficult decision to resolve her devastating erotic entanglement. Tinto Brass reminds us why he is a master of his art. The lush and sentimental Ennio Morricone score beautifully complements the striking cinematography that contrasts the bliss of a woman's rediscovery with a society ravaged by war. This is Camillo Boito's 1882 novella Senso as only maestro-of-erotica Tinto Brass could tell it. Cult Epics is proud to release this contemporary classic drama on DVD for the first time in the US. Special Features: The Making Of Black Angel Backstage Promo Photo Video Gallery Motion Picture Soundtrack Theatrical Trailer
Black Sea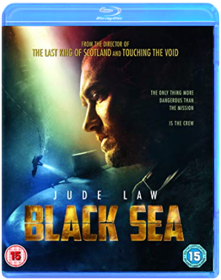 Blade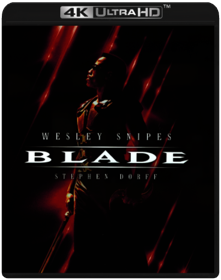 Stephen Norrington
Blue Movie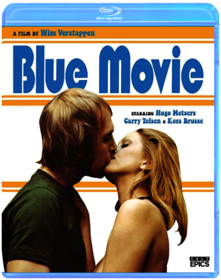 Wim Verstappen
Borat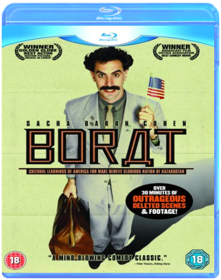 Larry Charles
Import Blu-Ray/Region All pressing. Includes exclusive content only available on this BR pressing; interviews and world premiere coverage. Sacha Baron Cohen brings his Borat character to the big screen with this feature length adaptation of his American exploits. Fans of Da Ali G Show will already be familiar with the devilishly simple Borat formula, in which the heavily moustachioed TV host from Kazakhstan dupes a number of unwitting citizens into revealing their deepest prejudices, and this movie takes that premise, stirs in a little narrative structure, and serves a side-splitting mirth-fest. The action begins with Borat travelling to America alongside his producer Azamat Bagatov (Ken Davitian). After a hotel room viewing of Baywatch, Borat decides he must travel to California to woo Pamela Anderson, so he and the long-suffering Azamat take a cross-country road trip in an ice cream van, encountering some funny, disturbing, and deeply strange individuals along the way.
Brick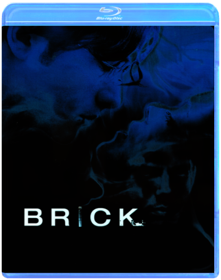 Rian Johnson
Brendan Frye is a loner, someone who knows all the angles but has chosen to stay on the outside. When the girl he loves turns up dead, he is determined to find the "who" and "why" and plunges into the dark and dangerous social strata of rich girl Laura, intimidating Tug, drug-addled Dode, seductive Kara, and the ominous Pin. But who can he really trust? These are the ingredients of Brick, a gritty and provocative thriller that critics describe as "a clever, twist-filled whodunit!" (Claudia Puig, USA Today)
Broken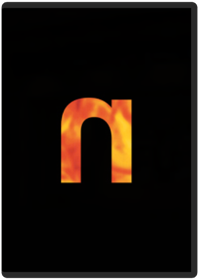 Nine Inch Nails
Broken (informally known as The Broken Movie) is a 1993 horror musical short film/long form music video filmed and directed by Peter Christopherson, based on a scenario by Trent Reznor, the founder of the industrial rock band Nine Inch Nails. The film is a companion piece to the band's 1992 EP Broken, featuring its songs and music and compiling its music videos (the exception being "Last" and the two hidden tracks). The movie, roughly 20 minutes in length, weaves Broken's four music videos together via a violent "snuff film" framing sequence, concluding with an otherwise unreleased video for the EP's final song "Gave Up," setting the conclusion of the film's frame story to the song. Due to its extremely graphic content, the Broken movie was never officially released, but was leaked as a bootleg which became heavily traded on VHS in the 1990s, and more recently via the Internet.
The Brown Bunny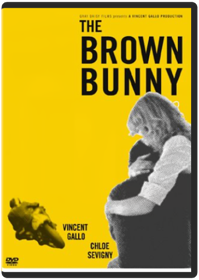 Vincent Gallo
The Brown Bunny is both a love story and a haunting portrait of a lost soul unable to forget his past. After finishing a motorcycle race in New Hampshire, Bud Clay (Vincent Gallo) loads his racing bike into the back of his van and begins a cross-country odyssey to Los Angeles, where he is to compete in another race. During his trip, he meets three very different women: Violet, a wholesome all-American gas station attendant; Lilly (Cheryl Tiegs), a fellow lost soul he connects with at a highway rest stop; and Rose, a Las Vegas prostitute. Throughout his journey, Bud can never escape his intense feelings for the love of his life, Daisy (Chloë Sevigny), so he plans to reconcile with her when he reaches Los Angeles. Arriving in Los Angeles, Bud checks into a motel before visiting the abandoned home he once shared with Daisy. He leaves a note, hoping she will turn up at his motel room . . .Building to a notorious climax, the film presents one of the frankest portrayals of male sexuality ever seen in American cinema.
Buffalo '66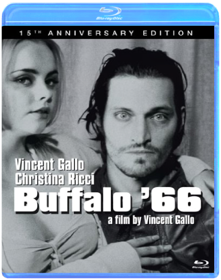 Vincent Gallo
An arresting hybrid of kitchen sink realism and fairy tale romance, Buffalo '66 follows the strange path of a troubled young man cursed with unloving parents. In his quixotic search for one kind of love he unexpectedly finds another kind of love in Layla (Ricci). Vincent Gallo brings a deep emotional conviction to this contemporary fable of family trauma and the healing power of love.
But I'm a Cheerleader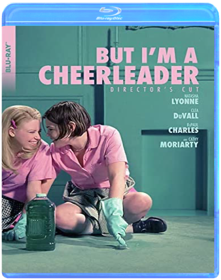 Jamie Babbit
Can't Buy Me Love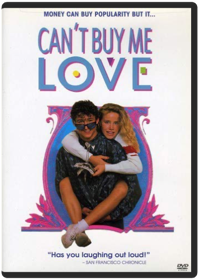 Steve Rash
Candyman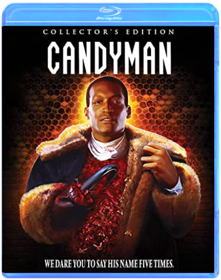 Bernard Rose
Carnage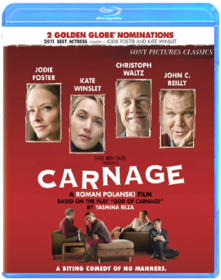 Roman Polanski
CARNAGE is a razor-sharp, biting comedy centered on parental differences. After two boys duke it out on a playground, the parents of the "victim" invite the parents of the "bully" over to work out their issues. A polite discussion of childrearing soon escalates into verbal warfare, with all four parents revealing their true colors. None of them will escape the carnage.Directed by Roman Polanski (The Pianist), Carnage stars Academy Award®-winner Kate Winslet (Best Actress, The Reader, 2008) and Academy Award®-winner Christoph Waltz (Best Supporting Actor, Inglourious Basterds, 2009) as husband and wife Nancy and Alan Cowan, opposite Academy Award®-winner Jodie Foster (Best Actress, The Silence of the Lambs, 1991; Best Actress, The Accused, 1988) and Academy Award®-nominee John C. Reilly (Best Supporting Actor, Chicago, 2002) as Penelope and Michael Longstreet.
Cat People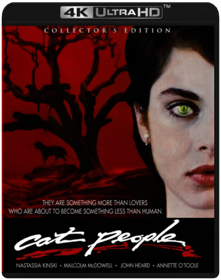 Paul Schrader
Cemetery Man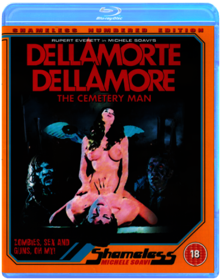 Michele Soavi
Michele Soavi, the director of THE CHURCH and THE SECT, now sears our retinas and our emotions with his cool, sexy DELLAMORTE DELLAMORE, for the first time on Shameless Blu-ray! This remastered HD version finally does justice to his undisputed Grand Guignol masterpiece and to the luscious visions of Anna Falchi and dreamy Rupert Everett.

Meet Francesco Dellamorte (Rupert Everett), the cemetery-man, gravedigger and guardian of the mythical Buffalora Cemetery where the dead just don t stay dead. Seven days after burial, the fresh cadavers claw their way out of their coffins looking for flesh to eat. And it s Francesco s job to dispatch these Returners before they escape into the local community.

But his quest to stop the dead from invading the world of the living falters when he falls in love with a beautiful and enigmatic widow visiting her husband s crypt. For when he kills her by mistake, and is cursed to see her face for eternity, the difference between being alive and dead become chillingly confused in his shocked and romantically damaged brain.

BLU-RAY CONTENT: DELLAMORTE DELLAMORE is presented in a remastered HD version, for the first time on Shameless Blu-ray!New interview with writer-producer Gianni RomoliNew interview with SFX genius Sergio StivalettiAudio Commentary & Fact-Track by director Michele Soavi & writer Gianni RomoliEnglish Audio & Optional Italian Audio with revised English SubtitlesCollector s reversible inlay sleeve with original poster artwork
Cheeky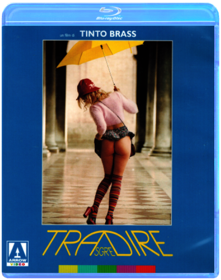 Tinto Brass
United Kingdom released, Blu-Ray/Region B : it WILL NOT play on regular DVD player, or on standard US Blu-Ray player. You need multi-region Blu-Ray player to view it in USA/Canada: LANGUAGES: English ( Dolby Digital 2.0 ), English ( Mono ), Italian ( Dolby Digital 2.0 ), Italian ( Mono ), English ( Subtitles ), WIDESCREEN (1.78:1), SPECIAL FEATURES: Blu-Ray & DVD Combo, Booklet, Featurette, Interactive Menu, Photo Gallery, Scene Access, Trailer(s), Uncut, SYNOPSIS: Italian smutmeister Tinto Brass directs this erotic drama which offers this dubious assertion — a couple that sleeps around ends up loving each other more. While scouting out apartments in London for her Venetian boyfriend, bubbly Carla (Yuliya Mayarchuk) rents an apartment that overlooks the Thames. She also gets jumped by hyper-horny real estate agent Moira (Francesca Nunzi), and the two shag, shag and shag again in increasingly perverse ways. When boyfriend Matteo (Jarno Berardi) shows up, the kinky hijinks really begin. ...Cheeky ( Trasgredire ) ( Transgressions ) (Blu-Ray & DVD Combo)
Chernobyl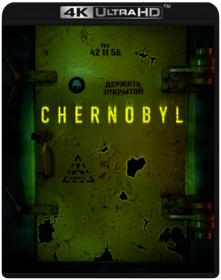 Various
City of God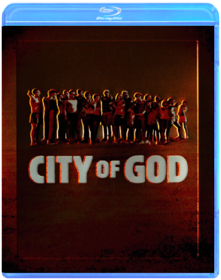 Fernando Meirelles, Katia Lund
Zavvi Exclusive Steelbook - Limited to 4000 laser etched, numbered copies. Celebrated with worldwide acclaim, this powerful true story of crime and redemption has won numerous awards around the globe. The streets of the world's most notorious slum, Rio de Janeiro's "City of God", are a place where combat photographers fear to tread, police rarely go and residents are lucky if they live to the age of 20. In the midst of the oppressive crime and violence, a frail and scared young boy will grow up to discover that he can view the harsh realities of his surroundings with a different eye: the eye of an artist. In the face of a professional photographer becomes a window into his world and ultimately his way out.
City of Women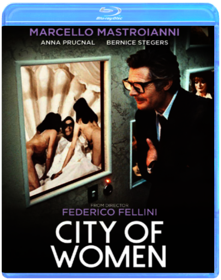 Federico Fellini
Climax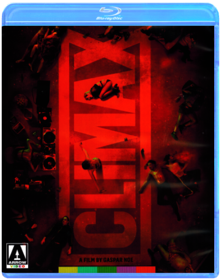 Gaspar Noé
Birth and death are extraordinary life experiences.

Life is a fleeting pleasure.

Following a successful and visually dazzling rehearsal, a dance troupe celebrates with a party. But when it becomes apparent that someone has spiked the Sangria, the dancers soon begin to turn on each other in an orgiastic frenzy.

Special Features TBA
Colonel Redl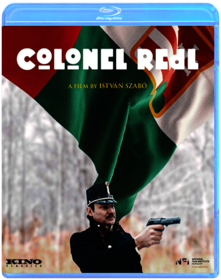 István Szabó
The Complete Denis Leary
Denis Leary
Conan the Destroyer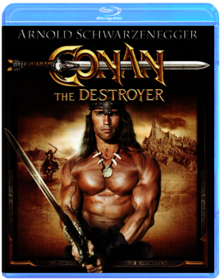 Richard Fleischer
Confidence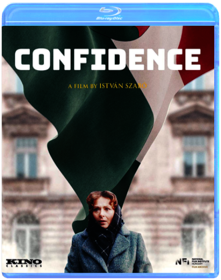 István Szabó
Congress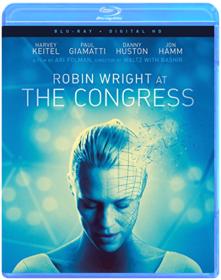 Ari Folman
The Cook, the Thief, His Wife, and Her Lover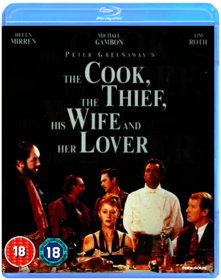 Peter Greenaway
GET MONEY INCORPORATED PRESENTS THE COOK, THE THIEF, HIS WIFE AND HER LOVER DVD MINT CONDITION DVD RARE AND HARD TO FIND IN THIS CONDITION!! SAME DAY SHIPPING IF PURCHASED BEFORE 5 PM ALL SALES ARE FINAL NO EXCHANGES NO RETURNS NO REFUNDS CHECK OUT ALL OF OUR RARE BLU RAYS, DVDS AND MORE!
Creepy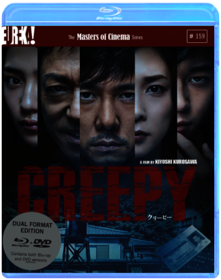 Kiyoshi Kurosawa
NOTICE: Polish Release, cover may contain Polish text/markings. The disk DOES NOT have English audio and subtitles.
Crimes of Passion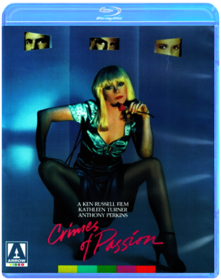 Ken Russell
Crouching Tiger, Hidden Dragon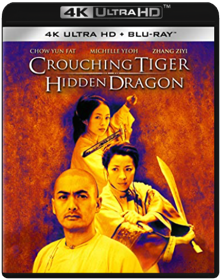 Ang Lee
The Crow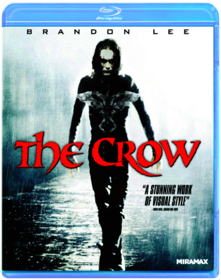 Alex Proyas
Eric draven and his fiancee are murdered by a ruthless gang. One year later; eric returns from his grave to avenge their deaths. Draven is endowed with supernatural powers bestowed upon him by the crow. Eric seeks revenge for his death and destroys the inner city's powerful crime lord and his band of thugs.
Cure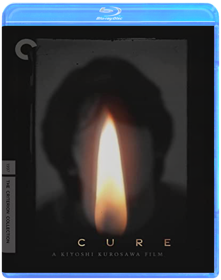 Kurosawa, Kiyoshi
Dancer in the Dark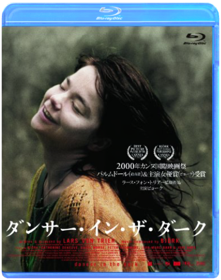 Lars von Trier
Dances With Wolves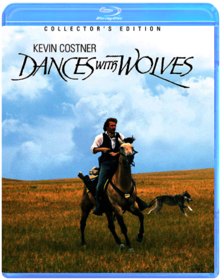 Kevin Costner
David Cronenberg's Early Works
David Cronenberg
One of the most singular auteurs of the horror and science fiction genres, David Cronenberg has wowed audiences with his depictions of body transformations and explorations of society, this collection of his early short and feature films shows a master learning his craft and exploring many of the themes that would dominate his most celebrated work.

Transfer (1966), Cronenberg's first short film, is a surreal sketch of a doctor and his patient. From the Drain (1967) finds two men in a bathtub, which may be part of a centre for veterans of a future war. Stereo (1969), Cronenberg s first official feature film, stunningly shot in monochrome, concerns telepaths at the Institute for Erotic Enquiry where patients undergo tests by Dr. Luther Stringfellow. In Crimes of the Future (1970) Cronenberg worked in colour and with a larger budget, where we find the House of Skin clinic director (Ronald Mlodzik, returning from Stereo) searching for his mentor, Antoine Rouge, who has disappeared following a catastrophic plague.

These early amateur feature films, shot in and around Cronenberg's university campus, prefigure his later films' concerns with strange institutions, male/female separation and ESP, echoing the likes of Videodrome, Dead Ringers and Scanners.

SPECIAL EDITION CONTENTS:

Brand new restorations of four Cronenberg films
Original mono audio for all films
Optional english subtitles for the deaf and hard of hearing
Transfer the Future: Author and critic Kim Newman discusses Cronenberg s early works
Sleeve featuring newly illustrated artwork by Gilles Vranckx
David Cross - Let America Laugh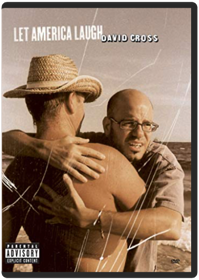 David Cross
The Dead Zone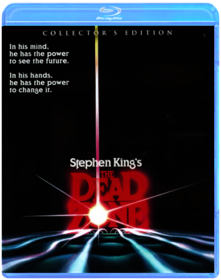 David Cronenberg
Christopher Walken wakes from a coma due to a car accident, only to find he has lost five years of his life, and yet gained psychic powers. Foreseeing the future appears to be a 'gift' at first, but ends up causing problems…
Dean Spanley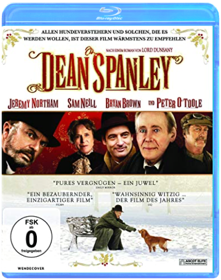 Toa Fraser
Death Game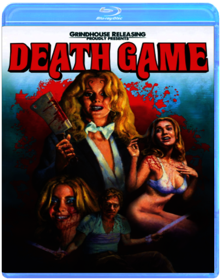 Peter S. Traynor
Death Laid an Egg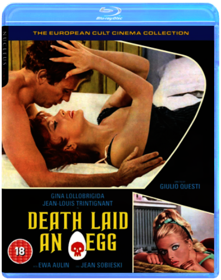 Giulio Questi
A woman (Ewa Aulin) plans to kill both her lover (Jean-Louis Trintignant) and his wife (Gina Lollobrigida) but conspires with each one to get the job done.

Complete and restored 104m director's cut
Complete and restored 91m "giallo" cut
; Italian and English 24 bit PCM Audio options
Audio Commentary with Alan Jones and Kim Newman
Optional English Subtitles for both versions
Featurette 1 - Discovering Questi (20 mins)
Featurette 2 - Sonic Explorations (24 mins)
Archive Interview with Giulio Questi (13 mins)
Antonio Bruschini - Film Review (5 mins)
BBFC film cuts (1969)
European Trash Cinema: "Death Laid an Egg" issue
Gallery 1 - Promotional Materials
Gallery 2 - Home Video Cover Scans
English opening credits
German opening credits
English trailer
Italian trailer + English subtitles
DeepStar Six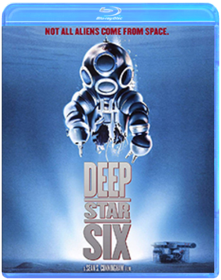 Sean S. Cunningham
Desperado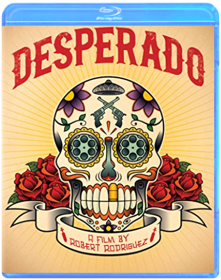 Robert Rodriguez
Desperado Limited Edition SteelBook Blu-ray. Region A, B & C Blu-ray.
The Devils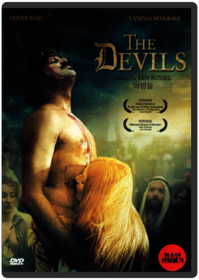 Ken Russell
Dog Day Afternoon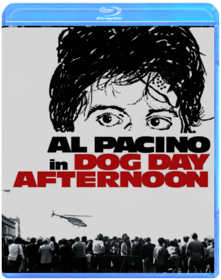 Sidney Lumet
Double Indemnity
Billy Wilder
Dragged Across Concrete
S. Craig Zahler
Dream a Little Dream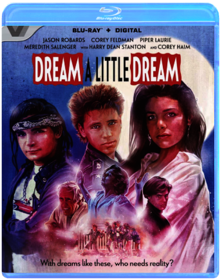 Marc Rocco
The Dreamers
Bernardo Bertolucci
Drowning by Numbers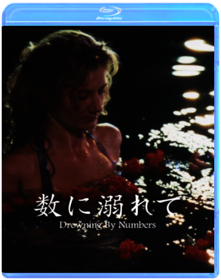 Peter Greenaway
Dune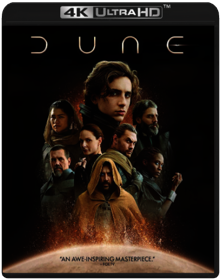 Denis Villeneuve
Ed Wood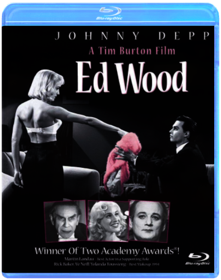 Tim Burton
Experience Tim Burton's acclaimed, true-life story of the wackiest filmmaker in Hollywood history, ED WOOD, for the first time on Blu-ray — complete with a new digital restoration, featuring enhanced picture and sound. Celebrated actor Johnny Depp stars as the high-spirited director who never let terrible reviews or hostile studio executives derail his big-screen dreams. With an oddball collection of showbiz misfits, Ed takes the art of bad moviemaking to an all-time low! Bill Murray, Sarah Jessica Parker, and Academy Award(R)-winner Martin Landau (Best Supporting Actor, 1994, ED WOOD) are hilarious in this warm and witty comedy. Relive every madcap moment like never before on Blu-ray!
Elephant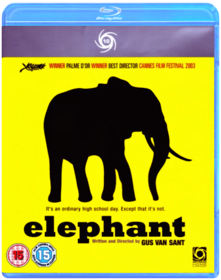 Gus Van Sant
Elvira: Mistress of the Dark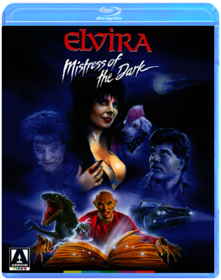 James Signorelli
She s back! Elvira, Horrorland s hostess with the mostest, finally busts out on Blu-ray with this long-awaited, positively-bursting-at-the-seams special edition of her big screen debut, Elvira: Mistress of the Dark!

Having just quit her job as a Los Angeles TV horror hostess, Elvira receives the unexpected news that she s set to inherit part of her great-aunt Morgana s estate. Arriving in the small town of Fallwell, Massachusetts to claim her inheritance, Elvira receives a less than enthusiastic reception from the conservative locals - amongst them, her sinister uncle Vinny, who unbeknownst to Elvira, is an evil warlock who secretly schemes to lay his hands on the old family spellbook for his own nefarious ends...

Campy, quirky and stuffed to the brim with more double entendres than your average Carry On movie, 1988 s Elvira: Mistress of the Dark helped solidify the horror hostess (played by Cassandra Peterson) as a major pop culture icon, here owning every inch of the screen with her quick wit, sass, and of course, cleaving-enhancing gown!

SPECIAL EDITION CONTENTS Brand new restoration from a 4K scan of the original interpositiveHigh Definition Blu-ray (1080p) presentationOriginal Uncompressed Stereo 2.0 audioOptional English subtitles for the deaf and hard of hearingIntroduction to the film by director James Signorelli2017 audio commentary with director James Signorelli, hosted by Fangoria Editor Emeritus Tony Timpone2017 audio commentary with Elvira Webmaster and judge of US TV show The Search for the Next Elvira Patterson LundquistArchival audio commentary with actors Cassandra Peterson, Edie McClurg and writer John ParagonToo Macabre - The Making of Elvira: Mistress of the Dark - newly-revised 2018 version of this feature-length documentary on the making of the film including interviews with various cast and crew and rare never-before-seen archival materialRecipe for Terror: The Creation of the Pot Monster - newly-revised 2018 version of this featurette on the concept and design of the pot monster, as well as the other SFX of the movieOriginal StoryboardsOriginal US Theatrical and Teaser TrailersReversible sleeve featuring original and newly commissioned artwork by Sara DeckFIRST PRESSING ONLY: Collector s booklet featuring new writing on the film by Patterson Lundquist and a short note on the 2012 audio commentary by Sam Irvin
Epidemic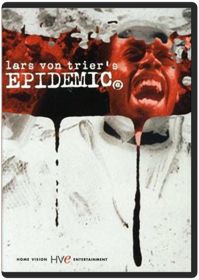 Lars von Trier
Europa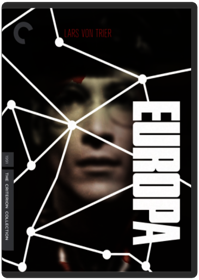 Lars von Trier
Eurotrip
Jeff Schaffer
Eve's Bayou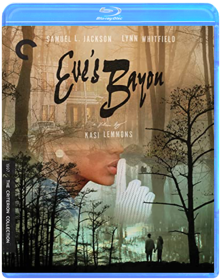 Kasi Lemmons
Everybody Wants Some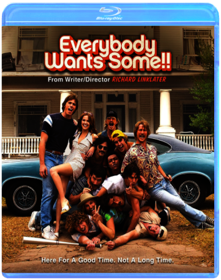 Richard Linklater
Fahrenheit 9/11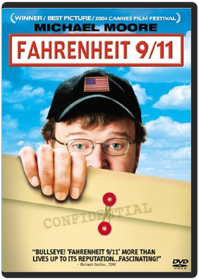 Michael Moore
In the most provocative film of the year, Academy Award(r)-winner Michael Moore (2002, Best Documentary, Bowling for Columbine) presents a searing examination of the role played by money and oil in thewake of the tragic events of 9/11. Moore blends captivating and thought-provoking footage with revealing interviews, while balancing it all with his own brand of humor and satire.
Fairy Tales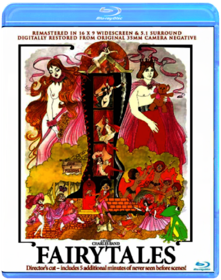 Harry Hurwitz
Der Fan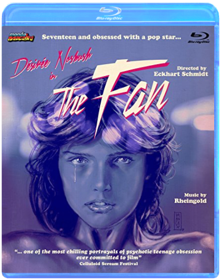 Eckhart Schmidt
Teenager Simone appears to be like any other young pop fan. But soon her fixation on the band's lead singer R takes over her life. Simone walks out of school, breaks off with her friends and parents and somehow finds herself waiting for her idol as he appears on a TV show. When she sees him in the flesh she is speechless, unable even to ask for his autograph. He reaches out to touch her. Overcome with emotion, Simone faints; with that first touch, R's fate is sealed. Simone discovers the carefully styled world of which R is just another product. Simone wants nothing more than to love and be loved by R, but he takes her with machine-like coldness. She experiences their intimacy as a kind of slow motion nightmare, an encounter with a robotic creature, totally incapable of affection or emotion. Simone cannot accept the detachment of her idol, and when R walks out on her to join his friends, she plots her revenge. Simone plans the ultimate sacrifice of her god on the altar of her madness, a ceremony as exalted and romantic as it is horribly wonderful. The police search for R. But only Simone knows where he is, and she will give birth to him anew....

Special Features:

Interview With Director/Writer
Fantasia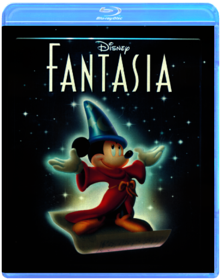 Norman Ferguson
Region-Free British Release, playable on all US blu-ray players. Groundbreaking on several counts, not the least of which was an innovative use of animation and stereophonic sound, this ambitious Disney feature has lost nothing to time since its release in 1940. Classical music was interpreted by Disney animators, resulting in surreal fantasy and playful escapism. Leopold Stokowski and the Philadelphia Orchestra provided the music for eight segments by the composers Tchaikovsky, Moussorgsky, Stravinsky, Beethoven, Ponchielli, Bach, Dukas, and Schubert. Not all the sequences were created equally, but a few are simply glorious, such as "Night on Bald Mountain", "The Sorcerer's Apprentice", and "The Nutcracker Suite". The animation ranges from subtly delicate to fiercely bold. The screen bursts with color and action as creatures transmute and convention is thrust aside. The painstaking detail and saturated hues are unique to this film, unmatched even by more advanced technology. —Rochelle O'Gorman
Fantastic Mr. Fox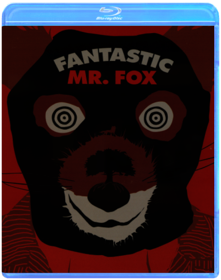 Wes Anderson
Limited Edition Steelbook
Fear and Loathing in Las Vegas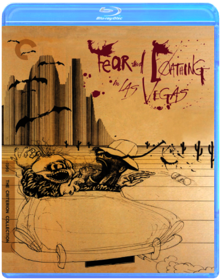 Terry Gilliam
It is 1971, and journalist Raoul Duke barrels toward Las Vegas—accompanied by a trunkful of contraband and his unhinged Samoan attorney, Dr. Gonzo—to cover a motorcycle race. His cut-and-dried assignment quickly descends into a feverish psychedelic odyssey. Director Terry Gilliam (Time Bandits, Brazil) and an all-star cast headlined by Johnny Depp (Edward Scissorhands, Donnie Brasco) and Benicio Del Toro (The Usual Suspects, Che) show no mercy in adapting Hunter S. Thompson's legendary dissection of the American way of life to the screen, creating a film both hilarious and savage.
Fellini's Casanova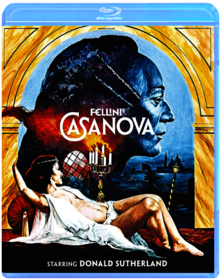 Federico Fellini
La Femme-Objet
Claude Mulot
First Cow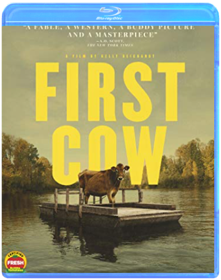 Kelly Reichardt
A Fish Called Wanda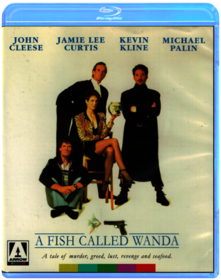 John Cleese, Charles Crichton
NOTICE: Polish Release, cover may contain Polish text/markings. The disk has English audio.
Five Easy Pieces
Bob Rafelson
The Flesh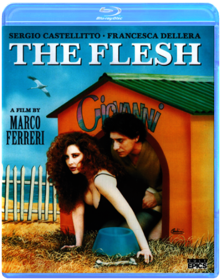 Marco Ferreri
THE FLESH (La Carne) is a romantic black comedy about a divorced piano player named Paolo (Sergio Castellitto) who meets and falls in love with a most beauteously busty woman (bombshell Francesca Dellera), who uses her special powers to turn the man into her slave. The film depicts the oftentimes torturous nature of desire and the power of women in a cinematic work where Francesca becomes a symbolic representation of male desire, with her voluptuous figure and sex appeal being intoxicating to Paolo. While he is completely taken by his desire for Francesca, she eventually gets bored with him and decides to leave. Unfortunately for Francesca, Paolo loves her and has no intention of allowing her to go.

Francesca Dellera was once named in real-life, "the most beautiful woman in the world." She began her career with Tinto Brass' Capriccio, but it was not until her role in La Carne, when premiered at Cannes, that she received international acclaim. Directed by Italian maestro Marco Ferreri, who is best known for such classics as Tales of Ordinary Madness and Le Grand Bouffe, THE FLESH is presented by Cult Epics for the first time in High-definition with exclusive bonus features and a limited edition slipcase with newly commissioned art by Gilles Vranckx.

Special Features:New HD Transfer (from original 35mm film)Behind the Scenes of The FleshInterview with Marco Ferreri, Francesca Dellera & Sergio CastellittoCannes Film Festival 1991Original Theatrical TrailerThe Flesh Lobby Cards photo galleryOriginal art & Slipcase with newly commissioned artwork by Gilles Vranckx - limited to first 3000 copies
Flesh + Blood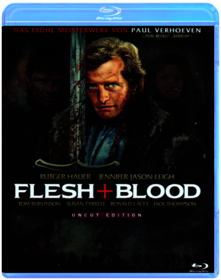 Paul Verhoeven
Betrayed by power. Corrupted by love. Bound by honor. In the battle between good and evil, only the strong survive! From visionary director Paul Verhoeven (Robocop) comes this 'vivid and muscular' (Variety) epic adventure of medieval bravery and blood lust starring Rutger Hauer (Blade Runner) and Jennifer Jason Leigh (Rush). In the chaotic, morally bankrupt Europe of 1510, a cold-hearted warrior named Martin (Hauer) leads his motley crew of mercenaries into battle to reclaim the castle of an ousted nobleman. But when the despot betrays them, Martin and his band of ruffians strike back by kidnapping the innocent young maiden (Leigh) betrothed to the nobleman's son - a fearless Renaissance man who must risk life and limb to rescue the woman he loves! The Stellar cast includes Tom Burlinson, Jack Thompson, Susan Tyrrell, Bruno Kirby and Brion James.

Special Features:
-Audio Commentary by Director Paul Verhoeven
-Composing Flesh + Blood Featurette
-Original Theatrical Trailer
Flesh Gordon Meets the Cosmic Cheerleaders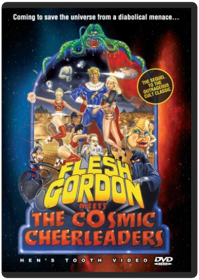 Howard Ziehm
For All Mankind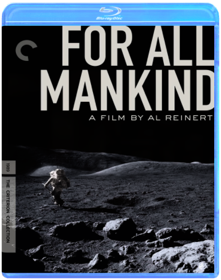 Al Reinert
Avant-garde music and the words of astronauts highlight striking NASA footage of Earth and the moon.
Four Rooms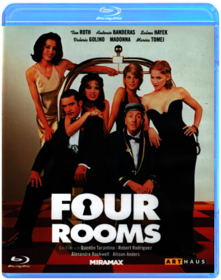 Quentin Tarantino, Allison Anders, Alexandre Rockwell, Robert Rodriguez
Don't miss the fun in this hilariously sexy comedy that has Antonio Banderas (THE MASK OF ZORRO), Madonna (EVITA), and a sizzling all-star cast checking in for laughs! It's Ted the Bellhop's (Tim Roth — PULP FICTION) first night on the job ... and the hotel's very unusual guests are about to place him in some outrageous predicaments! It seems that this evening's room service is serving up one unbelievable happening ... after another! Also featuring Academy Award(R) winner Marisa Tomei (1992 Best Supporting Actress, MY COUSIN VINNY), FOUR ROOMS is a wild night of highly original comedy entertainment you'll enjoy ... without reservations!
Foxtrot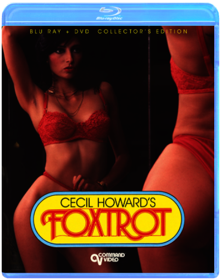 Cecil Howard
Frankenhooker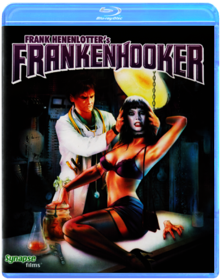 Frank Henenlotter
A New Jersey mad doctor rebuilds his girlfriend with body parts from exploded hookers.
Frantic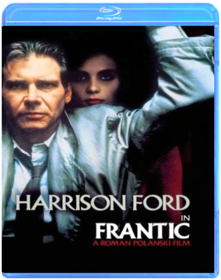 Roman Polanski
Germany released, Blu-Ray/Region A/B/C : it WILL NOT play on regular DVD player. You need Blu-Ray DVD player to view this Blu-Ray DVD: LANGUAGES: Czech ( Mono ), English ( Dolby Digital 2.0 ), English ( Dolby Surround ), French ( Dolby Digital 2.0 ), German ( Dolby Digital 2.0 ), Italian ( Dolby Digital 2.0 ), Polish ( Mono ), Portuguese ( Mono ), Spanish ( Dolby Digital 2.0 ), Bulgarian ( Subtitles ), Chinese ( Subtitles ), Czech ( Subtitles ), Danish ( Subtitles ), English ( Subtitles ), Finnish ( Subtitles ), French ( Subtitles ), German ( Subtitles ), Greek ( Subtitles ), Italian ( Subtitles ), Norwegian ( Subtitles ), Polish ( Subtitles ), Portuguese ( Subtitles ), Romanian ( Subtitles ), Spanish ( Subtitles ), Swedish ( Subtitles ), WIDESCREEN (1.78:1), SPECIAL FEATURES: Interactive Menu, Scene Access, SYNOPSIS: While in Paris attending a conference, Dr. Richard Walker's wife Sondra mysteriously disappears. When the French police prove to be of little help, he begins the search by himself. What he finds is a confusing mix-up, but one that could prove to be extremely dangerous and would perhaps be even more so if the police got involved. ...Frantic (1988)
Freaks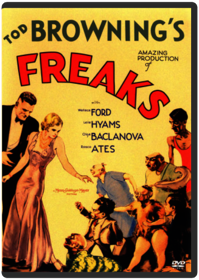 Tod Browning
Frivolous Lola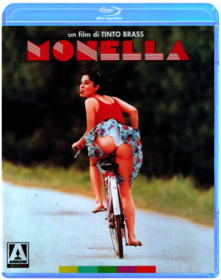 Tinto Brass
From Dusk Till Dawn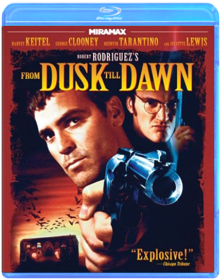 Robert Rodriguez
Its nonstop thrills when George Clooney (The American) and Quentin Tarantino (Pulp Fiction) star as the Gecko brotherstwo dangerous outlaws on a wild crime spree. After kidnapping a father (Harvey Keitel, Little Fockers) and his two kids (including Juliette Lewis, Due Date), the Geckos head south to a seedy Mexican bar to hide out in safety. But when they face the bars truly notorious clientele, theyre forced to team up with their hostages in order to make it out alive! From Robert Rodriguez and Quentin Tarantino, the creators of Grindhouse, From Dusk Till Dawn is explosive action entertainment!
The Fury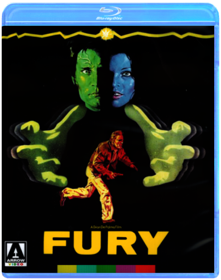 Brian De Palma
United Kingdom released, Blu-Ray/Region B : it WILL NOT play on regular DVD player, or on standard US Blu-Ray player. You need multi-region Blu-Ray player to view it in USA/Canada: LANGUAGES: English ( Dolby Digital 2.0 ), English ( Dolby Linear PCM ), English ( DTS-HD Master Audio ), English ( Subtitles ), WIDESCREEN (1.85:1), SPECIAL FEATURES: Behind the scenes, Booklet, Cast/Crew Interview(s), Interactive Menu, Photo Gallery, Posters, Remastered, Scene Access, Short Film, Special Edition, Trailer(s), SYNOPSIS: Brian De Palma followed the huge success of Carrie with another slice of telekinetic horror, upping the ante by featuring more than one psychic. John Cassavetes gives his most sinister performance since Rosemary's Baby as a man who kidnaps the telepathic son of his colleague (Kirk Douglas), aiming to turn him and similarly gifted individuals into human weapons. Meanwhile, Gillian (Amy Irving), is worried enough about the destructive potential of her own powers to agree to be institutionalised - but is the Paragon Institute all that it's cracked up to be? De Palma pulls out all the stops with some spectacular set-pieces (including one that will put viewers off fairground rides for life), before a spectacularly explosive climax that unforgettably demonstrates why Gillian is so afraid of her powers. She can trigger nosebleeds without any effort, so how much damage can she do when she's actually trying to hurt someone? ...The Fury
Gleaming the Cube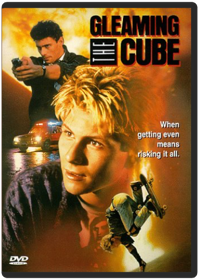 Graeme Clifford
To 16-year-old Brian, life is an empty pool and a skateboard, until his brother is found dead and it's declared a suicide. Determined to uncover the truth, Brian risks all as he crosses into a world of deceit, contraband, and murder. Special Features include: Cast and crew filmographies, trailer, behind the scene footage, film facts, and scene access. Christian Slater
The Good, the Bad, the Weird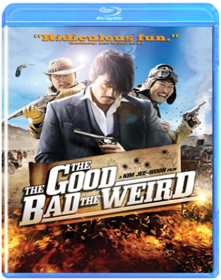 Ji-Woon Kim
From South Korea comes this wild take on Sergio Leone s classic spaghetti Western The Good, the Bad and the Ugly. It s 1930s Manchuria and greed is in the air. A manic outlaw, a nasty holy man and a determined bounty hunter are all in hot pursuit of a treasure map. Throw in Chinese gangsters, the Japanese army and other rival factions also in pursuit of the invaluable map, and it all comes down to a you ve-got-to-see-it-to-believe-it showdown in the desert. One of the most expensive films ever made in South Korea, THE GOOD, THE BAD, THE WEIRD was the talk of festivals worldwide and won such prizes as the Asia Pacific Screen Award for its cinematography and the Asian Film Award for Best Supporting Actor (Jung Woo-sung).
The Great Escape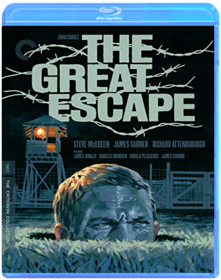 John Sturges
Greetings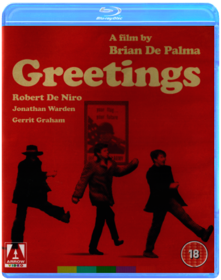 Brian De Palma
In 1963, Robert De Niro stepped in front of a movie camera for the first time. The resulting film, a low-budget black and white comedy called The Wedding Party, would take three years to complete, and another three years to be released, but it would also establish a hugely important working relationship for the aspiring actor. One of the filmmakers, long before he became synonymous with suspense thanks to Carrie, Dressed to Kill and other classics, was Brian De Palma. He and De Niro would team up again in the next few years for two more comedies, both with a countercultural bent.

Greetings, the first film to receive an X certificate in the United States, is a freewheeling satire focusing on a trio of twentysomething friends a conspiracy theorist, a filmmaker, and a voyeur played by De Niro as they try to avoid the Vietnam War draft. Hi, Mom!, originally named Son of Greetings, returns to De Niro s voyeur, now an aspiring maker of adult films, for another humorous glimpse at late-sixties society, this time turning its attentions to experimental theater, cinéma vérité, the African American experience, and the white middle classes.

Brought together for the first time and each newly restored by Arrow Films especially for this release these three films offer a fascinating insight into the early careers of two American cinema s major talents.

LIMITED EDITION CONTENTS New restoration from a 2K scan of The Wedding Party from the original film negative, carried out exclusively for this release by Arrow FilmsNew restoration from a 2K scan of Greetings and Hi, Mom! from original film materials, carried out exclusively for this release by Arrow FilmsOriginal uncompressed mono soundtracksOptional English subtitles for the deaf and hard of hearing on all three filmsBrand new commentary on Greetings by Glenn Kenny, author of Robert De Niro: Anatomy of an ActorBrand new appreciation of Brian De Palma and Robert De Niro s collaborations by critic and filmmaker Howard S. BergerBrand new interviews with Charles Hirsch, writer-producer of Greetings and Hi, Mom!Brand new interview with actor Gerrit Graham on Greetings, Hi, Mom! and his other collaborations with Brian De PalmaBrand new interview with actor Peter Maloney on Hi, Mom!Hi, Mom! theatrical trailerNewly commissioned artwork by Matthew GriffinLimited collector s edition booklet featuring new writing on the films by Brad Stevens, Chris Dumas and Christina Newland, plus an archive interview with Brian De Palma and Charles Hirsch
Gummo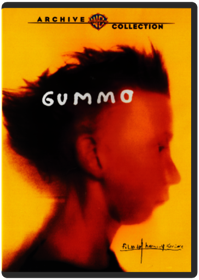 Harmony Korine
From Harmony Korine, screenwriter of Kids, comes a haunting portrait of life in small-town America. Through a collection of dreamlike and devastating images, Korine offers a glimpse of Xenia, Ohio, a world existing in the aftermath of a tornado.

This product is manufactured on demand using DVD-R recordable media. Amazon.com's standard return policy will apply.

This product is expected to play back in DVD Video "play only" devices, and may not play in other DVD devices, including recorders and PC drives.
Gwendoline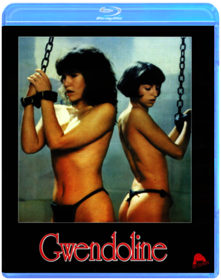 Just Jaeckin
BASED ON THE KINKY COMICS THAT SHOCKED THE WORLD - UNCUT, UNCENSORED & UNRATED FOR THE FIRST TIME EVER IN AMERICA!

Video vixen Tawny Kitaen made her movie debut as the virgin adventuress on a provocative odyssey to find her lost father. But even if she can endure the scorching torment of the desert and steamy hungers of the jungle, will she survive her final ordeal at the hands - and more - of the warrior women of Yik Yak?

Brent Huff and French sex kitten Zabou co-star in this erotic cult classic directed by Just Jaeckin (EMMANUELLE, THE STORY OF O), now fully restored from French vault materials and featuring scenes never-before-seen in America!
The Happiness of the Katakuris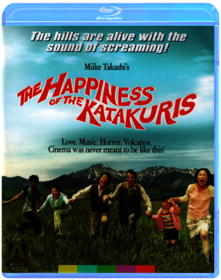 Takashi Miike
From Takashi Miike, the prolific director of such shocking hits including Audition and Ichi the Killer comes "The Sound of Music meets Dawn of the Dead"!

The Katakuris are a family trying to run a peaceful country inn but with a lack of guests there is much excitement for their first visitor, until they wind up dead! As each guest in turn dies in strange circumstances the family agree to hide the bodies but will the coverups come back to haunt them...

In The Happiness of the Katakuris scenes of grotesque stop motion animation, surreal musical numbers and zombies combine to make one of the finest horror-comedies ever made.
Happy Gilmore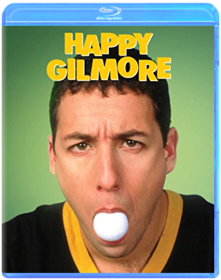 Dennis Dugan
Adam Sandler stars as Happy Gilmore in the over-the-top comedy that scores a hole in one for hilarity. After his dream of stardom on the hockey ice melts, Happy Gilmore discovers he has a gift that could bring him glory on the greens. Trouble is, with his hot head and hard-hitting drives, Happy doesn't just play golf…he destroys it. With the help of a retired golfer (Carl Weathers) and hot publicist (Julie Bowen), can Happy perfect his game and tame his temper to win the tournament prize money? With unforgettable appearances by Bob Barker, Christopher McDonald and Kevin Nealon, this comedy favorite features non-stop laughs that are par for the course!
Hara-Kiri: Death of a Samurai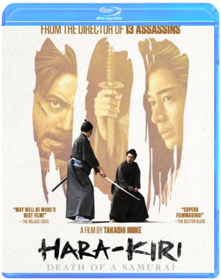 Takashi Miike
Hardcore Collection: Director's Cut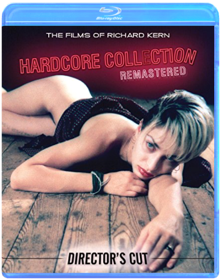 Richard Kern
The Heart is Deceitful Above All Things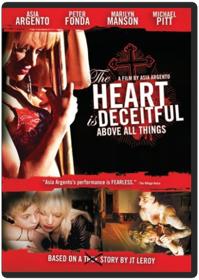 Asia Argento
Heathers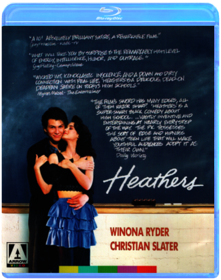 Michael Lehmann
Widely acknowledged as a true cult classic of modern American cinema, Heathers has captured the imaginations of troubled teenagers the world over with its acerbic satire of the sugar-coated high school movies of the 1980s...

At Westerburg High School, an elite clique of snobby girls known as Heathers reign supreme. Smart and popular, Veronica (Winona Ryder, Stranger Things) is a reluctant member of the gang and disapproves of the other girls' cruel behaviour. When Veronica and her mysterious new boyfriend, J.D. (Christian Slater, True Romance), play a trick on the clique leader, Heather Chandler (Kim Walker), and accidentally poison her, they make it appear a suicide. But it soon becomes clear to Veronica that J.D. is sociopath intent on vengefully killing the school s popular students. She races to stop J.D., clashing with the clique's new leader, Heather Duke (Shannen Doherty), and leading to an explosive final confrontation with her troubled former lover.

Directed by Michael Lehmann, Heathers pushed the teen comedy into dark and nightmarish territory and is distinguished by the career defining central performances of its stars Winona Ryder and Christian Slater. The film is presented here in an exclusive 30th Anniversary 4K restoration with a wealth of extra material, providing unprecedented insight into the making of this hilarious and shocking film.

SPECIAL FEATURES New restoration from a 4K scan of the original camera negative by Arrow FilmsHigh Definition Blu-ray (1080p) presentationOriginal 1.0 mono audio and optional 5.1 DTS-HD Master AudioOptional English subtitles for the deaf and hard of hearingAudio commentary by director Michael Lehmann, producer Denise Di Novi and writer Daniel WatersNewly filmed interview with director Michael LehmannA newly filmed appreciation by the writer, actor and comedian John Ross Bowie (The Big Bang Theory)Scott and Larry and Dan and Heathers, a new interview between screenwriting team Scott Alexander and Larry Karaszewski (Ed Wood, The People vs Larry Flint), and Heathers screenwriter Daniel Waters.Pizzicato Croquet, composer David Newman and director Michael Lehmann discuss the music of HeathersHow Very: The Art and Design of Heathers, production designer Jon Hutman, art director Kara Lindstrom and director Michael Lehmann discuss the look of HeathersCasting Westerberg High, casting director Julie Selzer discusses the casting process for HeathersPoor Little Heather, a new interview with actress Lisanne FalkScott and Larry and Dan and Heathers, a new interview between screenwriting team Scott Alexander and Larry Karaszewski (Ed Wood, The People vs Larry Flynt), and Heathers screenwriter Daniel Waters.The Beaver Gets a Boner, Michael Lehmann s long sought after student film from 1985 made at the USC School of Cinematic ArtsReturn to Westerberg High, an archival featurette providing further insight into the film s productionOriginal trailersReversible sleeve featuring original and newly commissioned artwork by Robert SammelinFIRST PRESSING ONLY: Collector's booklet featuring new writing by Bidisha, Anna Bogutskaya and an archival interview with cinematographer Francis Kenny
Heaven's Gate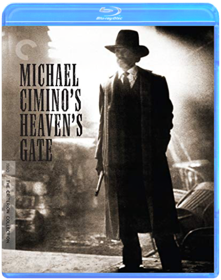 Michael Cimino
Hell's Angels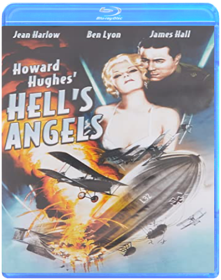 Howard Hughes
Hellraiser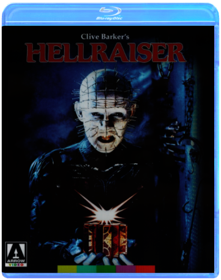 Clive Barker
Hi, Mom!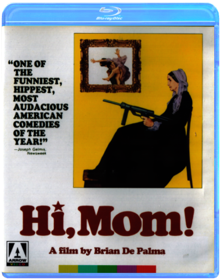 Brian De Palma
History of the World Part 1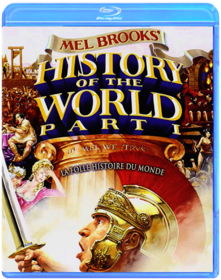 Mel Brooks
Holiday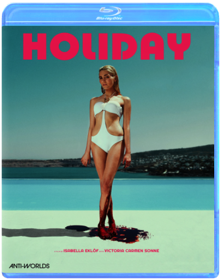 Isabella Eklöf
A love triangle featuring the trophy girlfriend of a petty drug lord, caught up in a web of luxury and violence in a modern dark gangster tale set in the beautiful port city of Bodrum on the Turkish Riviera.
The Hollow Crown - Season 1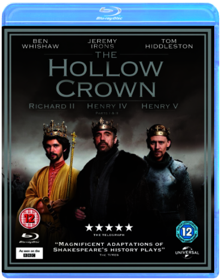 Richard Eyre, Rupert Goold, Thea Sharrock
Hot Shots!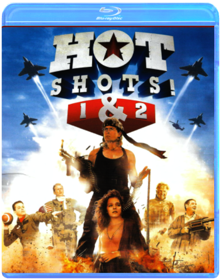 Jim Abrahams
Recruited to join a top-secret mission for the Air Force, a renegade pilot (Sheen) finds himself coping with an incompetent admiral (Bridges) and a carefully-selected squadron of flyers who are either inept or half-blind. He also winds up in competition with the corps' model of military perfection (Elwes) for the heart of the base's sultry psychiatrist (Golino)
The House that Jack Built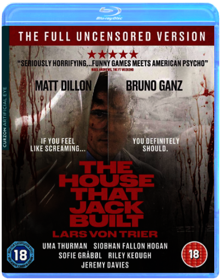 Lars von Trier
Lars von Trier's upcoming drama follows the highly intelligent Jack (Matt Dillon) over a span of 12 years and introduces the murders that define Jack s development as a serial killer. We experience the story from Jack s point of view, while he postulates each murder is an artwork in itself. As the inevitable police intervention is drawing nearer, he is taking greater and greater risks in his attempt to create the ultimate artwork.
How Is It Going?
Jean-Luc Godard
Directed by the legendary Jean-Luc Godard (Contempt, Weekend) - combining video and film, Comment Ca Va? is a fascinating dialectic on the dissemination and processing of information, both literary and visual. Two workers of a communist newspaper strike out to make a film and video about the newspaper and the printing plant. One of the workers, Odette (Anne-Marie Mieville), has strange ideas about content and form and how the film should be made. Comment ca va? is a formally brilliant work about the transmission of ideas by the major media. Jean-Luc Godard co-wrote the screenplay with Anne-Marie Mieville (Ici Et Ailleurs).
Howards End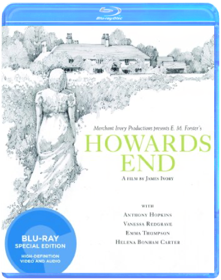 James Ivory
I Saw the Devil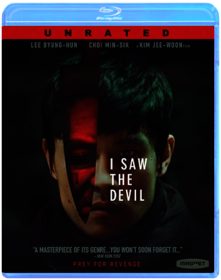 Jee-woon Kim
The Idiots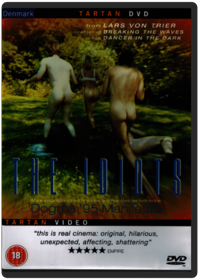 Lars von Trier
The second of the controversial Dogma 95 films. Set in present-day Denmark, it begins with a chance encounter between the timid Karen and a group of drop-outs engaged in a strange, informal experiment where they pretend to be mentally disabled. Initially shocked, Karen finds herself compelled to stay and eventually joins them in the experiment. However, as the group's acts of 'idiocy' grow more extreme, and the reality of the outside world becomes more intrusive, the border between liberation and self-destruction begins to blur.
INDUSTRIAL ACCIDENT: The Story of Wax Trax! Records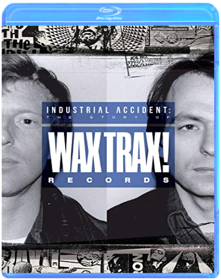 Inland Empire
David Lynch
Interspecies Reviewers Blu-Ray Collection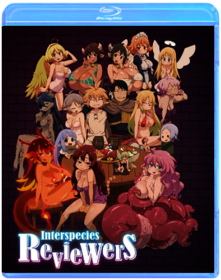 -
Irreversible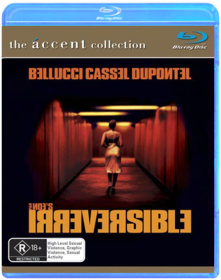 Gaspar Noé
Australia released, Blu-Ray/Region A/B/C : it WILL NOT play on regular DVD player. You need Blu-Ray DVD player to view this Blu-Ray DVD: LANGUAGES: French ( Dolby Digital 5.1 ), English ( Subtitles ), WIDESCREEN (2.35:1), SPECIAL FEATURES: Deleted Scenes, Featurette, Interactive Menu, Scene Access, Teaser(s), Trailer(s), SYNOPSIS: Call if the movie love affair dispossessed of the happy ending. The romance remembered at point omega. A nightmare, where the smoke never clears, the dust never settles. It's a reckoning now known as Irreversible. Since it exploded onto cinema screens in 2002, Irreversible, Gasper Noe's pulverising and extremist vision, with its operatic and total assault on the senses, has been recognised as a pioneering and relentless modern take on the journey from heaven to hell, delivered, however, as the ultimate form of supremely sustained reversal. Noe lays down the gauntlet. As opening sequences go, 'the poet of apocalyptic shock' offers a foreboding entrance into a hazardous world where monsters lurk and each of its characters has long been escorted down a path to their own doom, into a disorientating netherworld the camera plunges and with it Vincent Cassel. Beyond reasoning, his frenzied pursuit of a figure by the name Le Tenia, the incubus whose shadow darkens the unfolding nightmare from which the film takes its title and unyielding atmosphere, is akin to abseiling down into the pits of hell. There will be no returning: Only the past and the unforgettable events that have come before it. SCREENED/AWARDED AT: Cannes Film Festival, Film Critics Circle of Australia Awards, Stockholm Film Festival, ...Irreversible ( Irréversible )
Jan Švankmajer: The Complete Short Films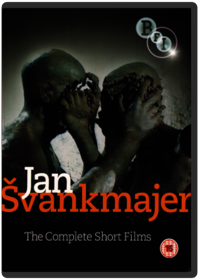 Jan Švankmajer
Quick Shipping !!! New And Sealed !!! This Disc WILL NOT play on standard US DVD player. A multi-region PAL/NTSC DVD player is request to view it in USA/Canada. Please Review Description.
JFK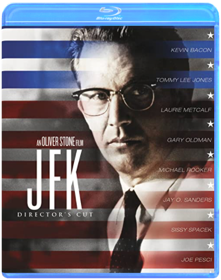 Oliver Stone
Jfk (Special Edition Director's
Jirí Barta: Labyrinth of Darkness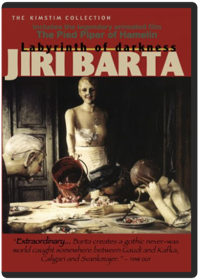 Jirí Barta
Joan of Arc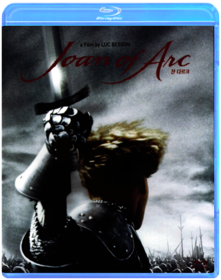 Luc Besson
JSA - Joint Security Area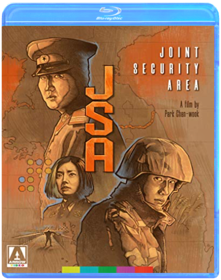 Park Chan-wook
The Key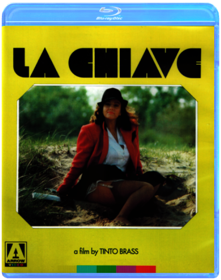 Tinto Brass
United Kingdom released, Blu-Ray/Region B : it WILL NOT play on regular DVD player, or on standard US Blu-Ray player. You need multi-region Blu-Ray player to view it in USA/Canada: LANGUAGES: English ( Dolby Digital 2.0 ), Italian ( Dolby Digital 2.0 ), English ( Subtitles ), WIDESCREEN (1.78:1), SPECIAL FEATURES: Blu-Ray & DVD Combo, Booklet, Interactive Menu, Photo Gallery, Scene Access, Special Edition, Trailer(s), SYNOPSIS: In 1940, a couple celebrate the 20th anniversary of their wedding, but neither of them is fully satisfied with the sexual side of their relationship. Nino (Frank Finlay) and Teresa Rolfe (Stefania Sandrelli) both keep secret diaries in which they reveal their wildest fantasies - Nino wants his far younger wife to become less inhibited and to this end he tries to engineer an affair between her and their daughter's fiancane, Laslo. ...The Key ( 1983 ) ( La chiave ) (Blu-Ray & DVD Combo)
Kids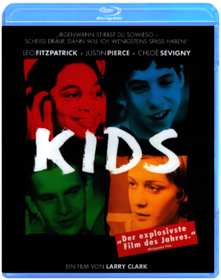 Larry Clark
Powerful and passionate, colorful and compelling, Larry Clark's KIDS is 24 frenetic hours in the life of a group of contemporary teenagers who, like all teenagers, believe they are invincible. With breathtaking images from one of the world's most renowned photographers, KIDS is a deeply affecting, no-holds-barred landscape of words and images, depicting with raw honesty the experiences, attitudes and uncertainties of innocence lost. KIDS gets under the skin and lingers, long after it is viewed. The kids at the core of the story are just that: teenagers living the urban melee of modern-day America. But while these kids dwell in the big city, their story could, quite possibly, happen anywhere.
Killer's Kiss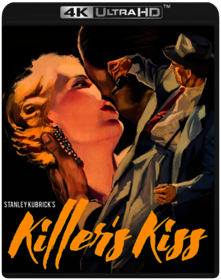 Stanley Kubrick
A Kiss Before Dying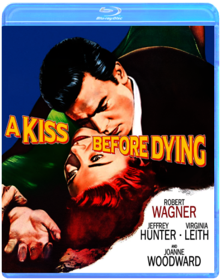 Gerd Oswald
Knife in the Water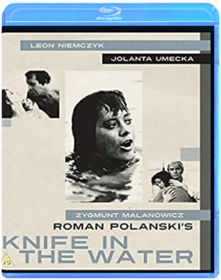 Roman Polanski
Lair of the White Worm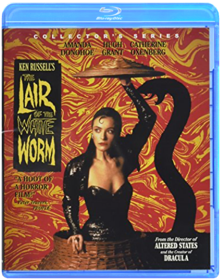 Ken Russell
Lars von Trier's Europe Trilogy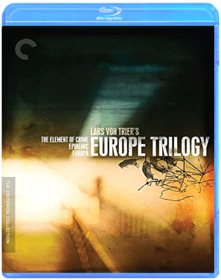 Last Days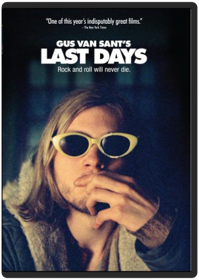 Gus Van Sant
Last Exit to Brooklyn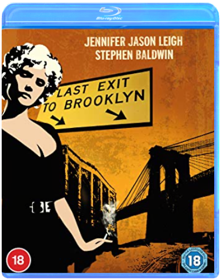 Uli Edel
The Last Seduction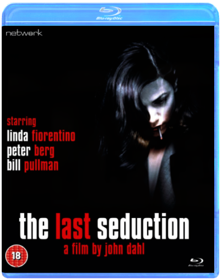 John Dahl
Last Tango in Paris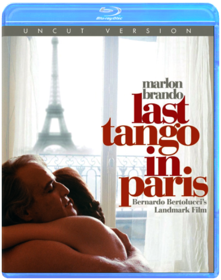 Bernardo Bertolucci
Penetrate the moody, sensual world of Last Tango in Paris, and prepare yourself for "the most controversial film of its era" (Leonard Maltin). Nominated for two Academy Awards® Director (Bernardo Bertolucci) and Actor (Marlon Brando) and exuding a sexual energy unlike any film before or after, this is the scintillating classic that shocked a nation... and "altered the face of an art form" (Pauline Kael). He (Brando) is a 45-year old American living in Paris, haunted by his wife's suicide. She (Maria Schneider, Jane Eyre) is a 20-year-old Parisian beauty engaged to a young filmmaker. Though nameless to each other, these tortured souls come together to satisfy their sexual cravings in an apartment as bare as their dark, tragic lives. Caught up in the frenzied beat of a carnal dance they cannot seem to stop, these unlikely lovers take their passion to erotic heights and depths beyond anything they could ever have imagined.
Le Grand Bleu
Luc Besson
The Leather Boys
Sidney J. Furie
Lives of Others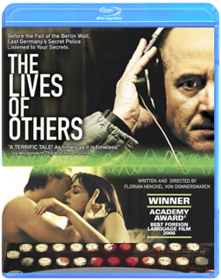 Florian Henckel Von Donnersmarck
This critically-acclaimed, Oscar(r)-winning film (Best Foreign Language Film, 2006) is the erotic, emotionally-charged experience Lisa Schwarzbaum (Entertainment Weekly) calls "a nail-biter of a thriller!" Before the collapse of the Berlin Wall, East Germany's population was closely monitored by the State Secret Police (Stasi). Only a few citizens above suspicion, like renowned pro-Socialist playwright Georg Dreyman, were permitted to lead private lives. But when a corrupt government official falls for Georg's stunning actress-girlfriend, Christa, an ambitious Stasi policeman is ordered to bug the writer's apartment to gain incriminating evidence against the rival. Now, what the officer discovers is about to dramatically change their lives - as well as his - in this seductive political thriller Peter Travers (Rolling Stone) proclaims is "the best kind of movie: one you can't get out of your head."
Love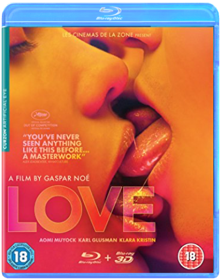 Gaspar Noé
From the controversial diretor of Irreversible and Enter the Void comes a sexual melodrama about a boy and his two girls. It's a love story, which celebrates sex in a joyous way.
Love & Friendship
Whit Stillman
LOVE & FRIENDSHIP is an adaptation of Jane Austen's novella Lady Susan in which a beautiful young widow Lady Susan Vernon (Kate Beckinsale) visits her in-laws' estate while waiting for social chatter about her personal indiscretions to pass. While there, the intelligent, flirtatious, and amusingly egotistical Lady Vernon decides to secure a husband for herself and her rather reluctant daughter, Frederica. Enlisting the assistance of her old friend Alicia (Chloe Sevigny), Lady Vernon attracts the simultaneous attention of the young, handsome Reginald DeCourcy, the rich and silly Sir James Martin and the divinely handsome, but married, Lord Manwaring, complicating matters severely.
Love Camp 7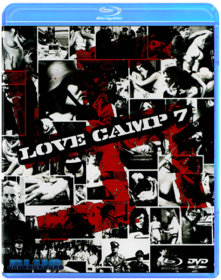 Lee Frost
The story of LOVE CAMP 7 is based on fact! During the darkest days of World War II, two young American WAC officers volunteer to infiltrate a Nazi Love Camp on a desperate rescue mission. Once inside, they are subjected to horrid humiliations at the hands of their captors. Can they survive long enough to complete their objective and escape with their lives intact?

Launching the Nazisploitation craze of the 1970s, LOVE CAMP 7 was the dream child of Writer/Producer/Star Bob Cresse (THE SCAVENGERS), Producer Dave Friedman (BLOOD FEAST), and Director/Cinematographer Lee Frost (THE BLACK GESTAPO). Blue Underground presents the original version of LOVE CAMP 7 in a brand-new 4K restoration from its recently discovered camera negative!

Special Features:NAZITHON: DECADENCE AND DESTRUCTIONTheatrical TrailerPoster & Still GalleryBONUS Collectable Booklet featuring The History of Nazi-Exploitation by Paolo Zelati
The Loveless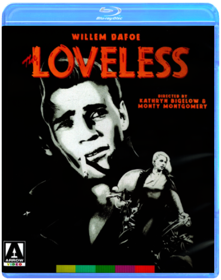 Kathryn Bigelow, Monty Montgomery
Lux Æterna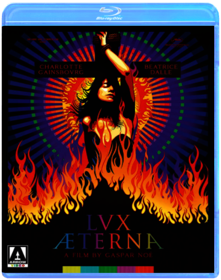 Gaspar Noé
Macbeth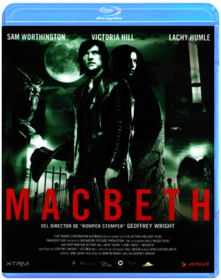 Geoffrey Wright
Mad Max
George Miller
Mallrats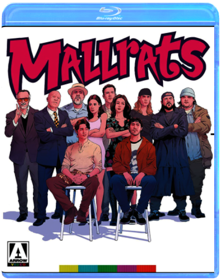 Kevin Smith
The Maltese Falcon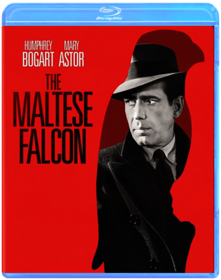 John Huston
A gallery of high-living lowlifes will stop at nothing to get their sweaty hands on a jewel-encrusted falcon. Detective Sam Spade (Humphrey Bogart) wants to find out why—and who'll take the fall for his partner's murder. An all-star cast (including Sydney Greenstreet, Mary Astor, Peter Lorre and Elisha Cook Jr.) joins Bogart in this crackling mystery masterwork written for the screen (from Dashiell Hammett's novel) and directed by John Huston. This nominee for 3 Academy Awards00Best Picture, Supporting Actor (Greenstreet) and Screenplay (Huston)—catapulted Bogart to stardom and launched Huston's directorial career. All with a bird and a bang!
Maria's Lovers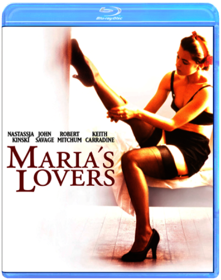 Andrey Konchalovskiy
Marilyn Manson: Guns, God and Government World Tour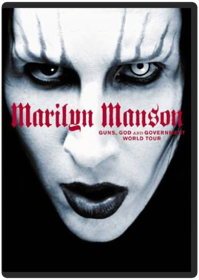 Marilyn Manson
Guns, God And Government Live In L.A. was filmed on the last night of the world tour in support of the Holy Wood album. When originally released on DVD in 2002, the visual footage of Guns, God And Government was taken from numerous concerts around the world during the tour, set to the audio soundtrack from the Los Angeles show. Now for the first time, this DVD presents the original high-definition L.A. footage and soundtrack together as a cohesive concert film. The spectacular staging, the costumes, the lighting and the
charismatic presence of Marilyn Manson himself combine to make this the ultimate live Marilyn Manson
release. / TRACK LISTING: 1) Irresponsible Hate Anthem 2) The Reflecting God 3) Great Big White World 4) Disposable Teens 5) The Fight Song 6) The Nobodies 7) Rock Is Dead 8) The Dope Show 9) Crucifiction In Space 10) Sweet Dreams (Are Made Of This) 11) The Love Song 12) Antichrist Superstar 13) The Beautiful People 14) Astonishing Panorama Of Endtimes 15) Lunchbox
Marilyn Manson: Guns, God and Government World Tour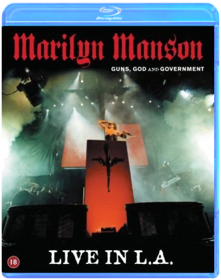 Marilyn Manson
Martyrs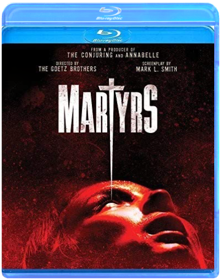 Michael Goetz, Kevin Goetz
Me and You and Everyone We Know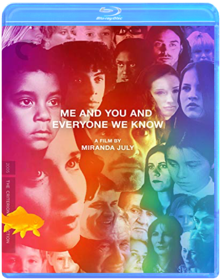 Miranda July
Medea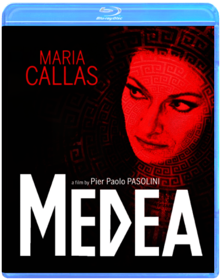 Pier Paolo Pasolini
Based on the Greek classic by Euripides, Pasolini's Medea tells the tale of Jason, the leader of the invincible army, and his quest for the Golden Fleece. Meeting the priestess of the Flees, Medea (Callas), Jason falls in love with her and takes her home as she sacrifices everything to be with him, including dismembering her own brother. Years later he spurns her for a new love, the young and beautiful Glauce. Medea, using her witch-craft powers, exacts a terrible revenge upon Jason leading to a terrifying climax where loyalty and betrayal are tried before the altar of human sacrifice. Opera legend Maria Callas stars in her only dramatic film role ever. Restored and re-mastered from a new 35mm film-to-tape transfer.
Medea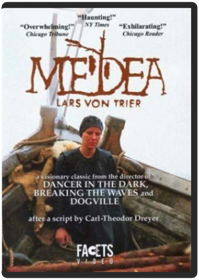 Lars von Trier
Memories of Murder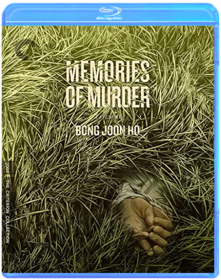 Bong Joon-ho, Joon-ho Bong
Men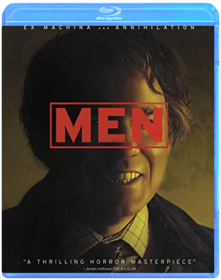 Alex Garland
Men at Work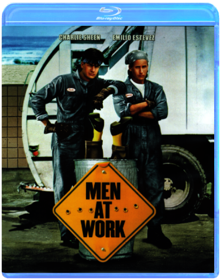 Emilio Estevez
Mephisto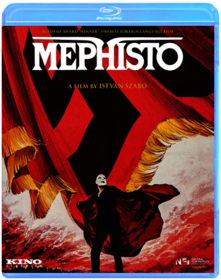 István Szabó
Midnight Cowboy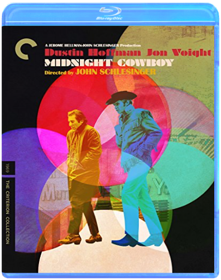 John Schlesinger
Mood Indigo
Michel Gondry
Moulin Rouge!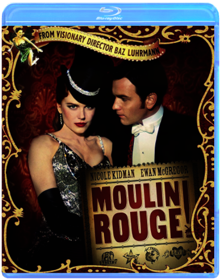 Baz Luhrmann
The story follows a poet (McGregor) who defies his father by moving toMonmarte, France, the 19th century equivalent of Andy Warhol's Factory.He falls into the world of Toulouse-Lautrec (Leguizamo) and hisentourage, and is drafted to write a nightclub spectacular. In this seedworld of sex, drugs and electricity, he begins a passionate butultimately doomed love affair with the club's highest paid star andcourtesan (Kidman).
My Nights with Susan, Sandra, Olga & Julie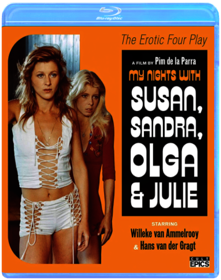 Pim de la Parra
Mysterious Skin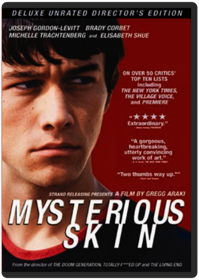 Gregg Araki
Neptune Frost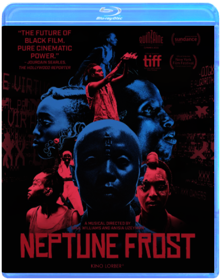 Saul Williams, Anisia Uzeyman
Network
Sidney Lumet
I WILL BE RETIRING FROM THIS PROGRAMME IN TWO WEEKS TIME BECAUSE OF POOR RATINGS. In 1976 two of the key players in the Golden Age of Television, writer Paddy Chayefsky and director Sidney Lumet, delivered a coruscating attack at once savage and hilarious on the medium that made their names. SINCE THIS SHOW WAS THE ONLY I HAD GOING FOR ME IN MY LIFE, I VE DECIDED TO KILL MYSELF. To speak Chayefsky s Oscar-winning dialogue, Lumet enlisted a powerhouse cast list, including Faye Dunaway, William Holden, Peter Finch (as the mad prophet of the airwaves Howard Beale), Robert Duvall, Ned Beatty and Beatrice Straight. Five of them would be nominated for Academy Awards, three would win. I M GOING TO BLOW MY BRAINS OUT RIGHT ON THIS PROGRAMME A WEEK FROM TODAY. As well as its four Oscars, Network was also garlanded with a quartet of Golden Globes, a BAFTA and numerous other awards. In the years since its release, its reputation has only grown: the Library of Congress granted it a place on their prestigious National Film Registry; the American Film Institute named it as one of the greatest American films of all time; and the Writers Guild of America declared its screenplay one of the ten best of all time. It remains a true classic. SO TUNE IN NEXT TUESDAY. SPECIAL EDITION CONTENTS: High Definition Blu-ray (1080p) presentation of the film Uncompressed mono PCM audio Optional English subtitles for the deaf and hard of hearing The Directors: Sidney Lumet a 1999 documentary on the director, containing interviews with Jack Lemmon, Rod Steiger, Christopher Walken and others Tune in Next Tuesday a visual essay by Dave Itzkoff, the author of Mad as Hell: The Making of Network and the Fateful Vision of the Angriest Man in Movies Theatrical Trailer Reversible sleeve featuring original and newly commissioned artwork by Chris Walker Collector s booklet featuring new writing on the film by Mike Sutton and an American Cinematographer article by director of photography Owen Roizman, illustrated with original stills and artwork
The Nightingale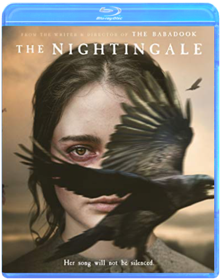 Jennifer Kent
The Nightmare Before Christmas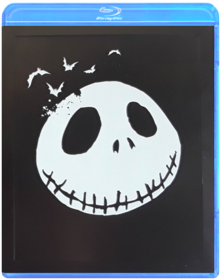 Henry Selick
This stop-motion animated fable was a big hit when it was released — not only at the box office, but critically. It was praised for its stunning originality and for the excellence of its execution. In addition, it was praised for being a completely absorbing fable that both grownups and children can enjoy, so long as the children are able to its handle scary bits (beginning perhaps at age seven or eight). In the story, Jack Skellington (voice of Chris Sarandon) is the Pumpkin King of Halloweentown, a realm of reality where the inhabitants make it their life's work to scare humans on Halloween. He's good at his work, and is very popular around town, but it all bores him. In a funk one day, he wanders into a wood where every tree is the doorway to realms serving one or another human holiday, and falls through the doorway into Christmas. There, he sees scenes of such glee and good will that he is overwhelmed. He returns to Halloweentown with the inspiration to persuade his fellow citizens to kidnap Santa and do Christmas in their own Halloweentown way — complete with snakes and shrunken heads. Despite strong arguments against this project by Jack's otherwise loyal girlfriend, Sally (voice of Catherine O'Hara), Santa (voice of Edward Ivory) is duly captured, and the townspeople prepare a very special Christmas for everyone. Jack is excited about the new plan, and at first doesn't notice that Sally isn't around much anymore. Meanwhile, Oogie Boogie (voice of Ken Page), a sinister opponent of Jack's, has re-kidnapped Santa and has captured Sally as well. Since Sally is the true love of Jack's life and (he eventually realizes) the only one who can be relied upon to tell him the truth in every circumstance, a confrontation with Oogie Boogie becomes inevitable. In addition to being a monumental work of animation (it took over 120 animators and many more technicians more than two years to film it), this show features ten very appropriate musical numbers by composer Danny El
A Nightmare on Elm Street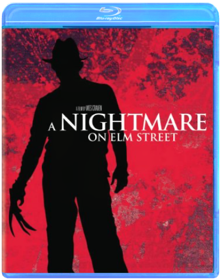 Wes Craven
Nightmare On Elm Street, A (BD)
Nine Inch Nails: And All That Could Have Been (Dolby Digital)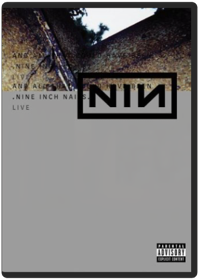 Nine Inch Nails
Nine Inch Nails LIve double DVD pack documents the band's sold-out "Fragility v2.0" concert tour,voted "Best Tour (2000) by Rolling Stone magazine. Filmed in MiniDV, with digital 5.1 surround sound and extra features including multiple camera angles, aud
Nine Inch Nails: And All That Could Have Been (DTS)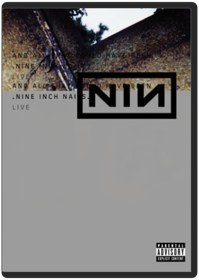 Nine Inch Nails
The Northman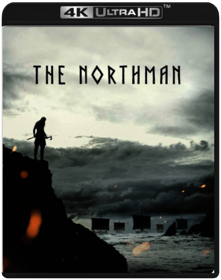 Robert Eggers
Ocean's Eleven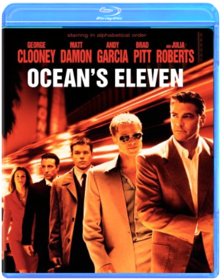 Steven Soderbergh
Ocean's Eleven (2001) (BD)
One Hour Photo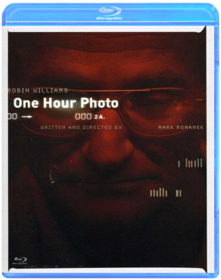 Mark Romanek
Only the Animals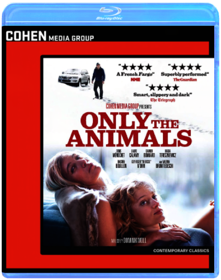 Dominik Moll
Out of the Blue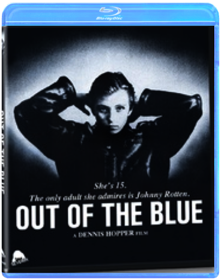 Dennis Hopper
P.O. Box Tinto Brass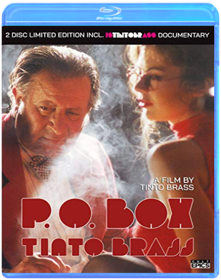 Tinto Brass, Massimiliano Zanin
Panic Room
David Fincher
Trapped in their New York brownstone's panic room, a hidden chamber built as a sanctuary in the event of break-ins, newly divorced Meg Altman (Jodie Foster) and her daughter, Sarah (Kristen Stewart),play a deadly game of cat-and-mouse with three intruders—Burnham (Forest Whitaker), Raoul (Dwight Yoakam) and Junior (Jared Leto) — during a brutal home invasion. But the room itself is the focal point because what the intruders really want is inside it.
Pantera - 3 Vulgar Videos from Hell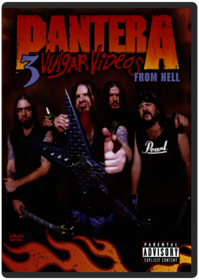 Pantera
Paperboy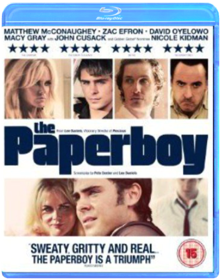 Patton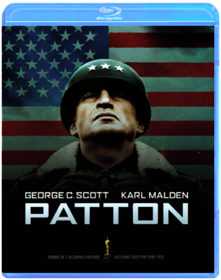 Franklin J. Schaffner
Peep Show - The Complete Series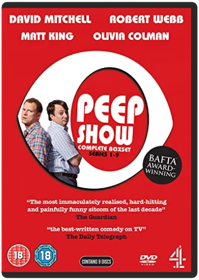 David Mitchell, Robert Webb
Peeping Tom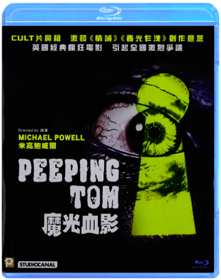 Michael Powell
Synopsis: Michael Powell's controversial meditation on violence and voyeurism effectively destroyed his career when it was first released, but later generations have come to regard it as a masterpiece. Karl Heinz Boehm stars as Mark, the son of a psychologist who kept a video journal of the boy's upbringing for research purposes. The constant intrusions profoundly affected the boy, who grew up to be a photographer himself; but his principal subject matter consists of women whom he murders before the camera. He then runs the films of his victims in their final throes so that he can study their reactions to death—a perverse extension of his father's experiments, which tormented Mark to analyze his reactions to raw fear. The British press had long been hostile to the unorthodox films of Powell and his partner Emeric Pressburger; when Peeping Tom came around, they used the film to castigate him as "sick" and tawdry. The passage of time has proven Peeping Tom as profound and accomplished as any of Powell's earlier films, and it ranks with Alfred Hitchcock's Rear Window (1954) and Vertigo (1958) as a landmark exploration of the links among voyeurism, violence, and male sexual desire. Powell himself plays the evil father in the flashback sequences, and his son Colomba plays Mark as a child.
The Pervert's Guide to Cinema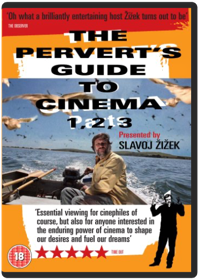 Sophie Fiennes
United Kingdom released, NTSC/Region 0 DVD: LANGUAGES: English ( Dolby Digital 2.0 ), English ( Subtitles ), French ( Subtitles ), German ( Subtitles ), Japanese ( Subtitles ), WIDESCREEN (1.78:1), SPECIAL FEATURES: Interactive Menu, Scene Access, SYNOPSIS: THE PERVERT'S GUIDE TO CINEMA takes the viewer on an exhilarating ride through some of the greatest movies ever made. Serving as presenter and guide is the charismatic Slavoj Zizek, acclaimed philosopher and psychoanalyst. With his engaging and passionate approach to thinking, Zizek delves into the hidden language of cinema, uncovering what movies can tell us about ourselves. Whether he is untangling the famously baffling films of David Lynch, or overturning everything you thought you knew about Hitchcock, Zizek illuminates the screen with his passion, intellect, and unfailing sense of humour. THE PERVERT'S GUIDE TO CINEMA cuts its cloth from the very world of the movies it discusses; by shooting at original locations and from replica sets it creates the uncanny illusion that Zizek is speaking from 'within' the films themselves. Together the three parts construct a compelling dialectic of ideas. Described by The Times in London as 'the woman helming this Freudian inquest,' director Sophie Fiennes' collaboration with Slavoj Zizek illustrates the immediacy with which film and television can communicate complex ideas. Says Zizek: 'My big obsession is to make things clear. I can really explain a line of thought if I can somehow illustrate it in a scene from a film. THE PERVERT'S GUIDE TO CINEMA is really about what psychoanalysis can tell us about cinema.' SCREENED/AWARDED AT: British Independent Film Awards, ...The Pervert's Guide to Cinema ( The Pervert's Guide to Cinema Parts 1, 2, 3 ) ( The Pervert's Guide to Cinema Parts One, Two, Three )
Peter Greenaway Box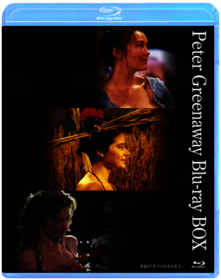 Peter Greenaway
Pina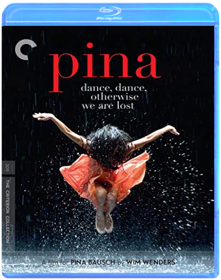 Wim Wenders
Pinocchio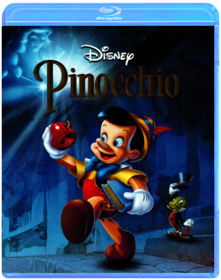 Ben Sharpsteen, Hamilton Luske
Pleasure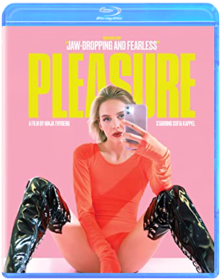 Ninja Thyberg
POSSESSION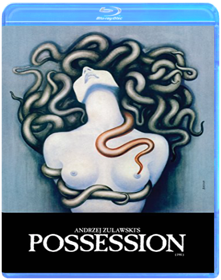 Andrzej Zulawski
DEEP-CUTTING CINEMA THAT REACHES THE SOUL
A spiral staircase movie, a never-ending metaphysical game of cat-and-mouse, a moral aspiration to the Heavens, a "spotlight" on God, a scornful detective movie, a horror movie and frightful, high-octane baroque work – Possession is all of that at once. It is a film that provokes, but it provokes intelligence above all – not just the merry continuation of our little social mechanisms.

Possession is a visionary, scathing attack on what could be called an "alien" from within. It is a movie that deliberately goes against the new "dominant ideology", and takes huge risks. This deep-cutting, biological cinema, delves into the guts to reach the soul. Through its fire, it revives something that a lot of contemporary movies have lost: emotion, and the prospect of the audience reacting, perhaps even throwing up (figuratively?) in front of a screen displaying their own fantasies.

AWARDS:
Cannes Film Festival (1981)
- Winner Best Actress, Isabelle Adjani
- Nominee Palme D'or

Cesar Awards, France (1982)
- Winner Best Actress, Isabelle Adjani

Sao Paulo International Film Festival (1981)
- Winner Critics Award

Fantasporto International Film Festival (1983)
- Winner Audience Jury Award - Special Mention
- Winner Best Actress, Isabelle Adjani
- Nominee Best Film

BLU-RAY DISC CONTENTS:
MONDO VISION presents the first ever North American Blu-ray release of Andrzej Zulawski's POSSESSION (1981) in an all new 2K digital transfer supervised and approved by the director. UNCUT & Fully Uncensored, this edition also marks the first ever release of the film in North America in its original Director's Cut.* The film is presented in the original aspect ratio of 1.66:1 along with an uncompressed mono audio soundtrack. This Dual Layer disc has been transferred and encoded using a high-frequency process which preserves as much of the detail and texture from the original film as is possible on the Blu-ray format.

DISC 1 : THE FEATURE FILM
Digitally Restored 1080p HD Transfer Approved by Director Andrzej Zulawski [124min]EXTRAS: [4Hr. 8 Mins.] [All extras except commentary come with Optional English Subtitles in White or Yellow]
The Other Side of The Wall: The Making of POSSESSION [52min]Audio Commentary with Director Andrzej Zulawski [124min]Video Interview with Director Andrzej Zulawski [36min]Video Interview with Translator Eric Veaux [22min]Theatrical Trailer [3min]More from Mondo Vision [11min] [collection of 4 trailers from Andrzej Zulawski films]1) La Femme Publique
2) L'important C'est Da'imer
3) La'mour Braque
4) Szamanka

PLUS :
24pg Booklet - Featuring an Essay by Daniel BirdPACKAGING:
This edition of POSSESSION features a fully illustrated matte laminated 6pp foldout Digipak with heavy-duty 400gsm Hardcover Slipcase with wrap-around Belt and a pull-out ribbon. It comes with a shipping weight of 1 pound (0.45kg) and the following dimensions:

In Inches: 7.6" (H) x 5.6" (W) x 0.7" (D)
In Millimeters: 194 (H) x 143 (W) x 18 (D)
H= Height W= Width D=Depth

Technical Details:
Run Time: 2 Hr. 4 Mins.
Audio Tracks:
1. Original English Mono [dts-HD Master Audio]
2. Audio Commentary
3. Unauthorized Alternate Audio *
Subtitles: English, French, Spanish (optional, in White or Yellow)
Image Format: 1.66:1 Original Aspect Ratio
Disc Type: Dual Layer BD-50
UPC: 091037398659
Catalog#: MVSE005

* This audio track features alternative music. It is not the director's approved version, and is included for completeness. Most notable is the addition of the piano theme during the subway miscarriage scene, and the removal of music during a pivotal scene. A handful of releases, including POSSESSION's first U.S. DVD release (ironically billed as the "Director's Cut") were issued only with this audio track. This additional music although composed by Andrzej Korzynski was never used by the director in the final cut of the film. It is strongly recommended to watch the film with the original director's approved audio.
Possessor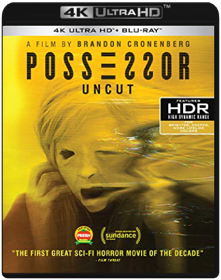 Brandon Cronenberg
Pretty Woman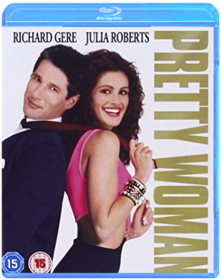 Garry Marshall
Quick Shipping !!! New And Sealed !!! This Disc WILL NOT play on standard US DVD player. A multi-region PAL/NTSC DVD player is request to view it in USA/Canada. Please Review Description.
Prospero's Books
Peter Greenaway
Psycho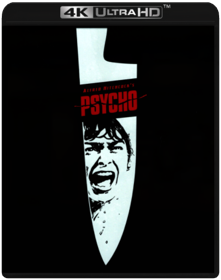 Alfred Hitchcock
Pulse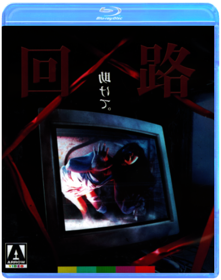 Kiyoshi Kurosawa
Award-winning filmmaker Kiyoshi Kurosawa delivered one of the finest entries in the "J-Horror" cycle of films with this moody and spiritually terrifying film that delivers existential dread along with its frights. Setting his story in the burgeoning internet and social media scene in Japan, Kurosawa's dark and apocalyptic film foretells how technology will only serve to isolate us as it grows more important to our lives.

A group of young people in Tokyo begin to experience strange phenomena involving missing co-workers and friends, technological breakdown, and a mysterious website which asks the compelling question, "Do you want to meet a ghost?" After the unexpected suicides of several friends, three strangers set out to explore a city which is growing more empty by the day, and to solve the mystery of what lies within a forbidden room in an abandoned construction site, mysteriously sealed shut with red packing tape.

Featuring haunting cinematography by Junichiro Hayashi (Ring, Dark Water), a dark and unsettling tone which lingers long after the movie is over, and an ahead-of-its-time story which anticipates 21st century disconnection and social media malaise, Pulse is one of the greatest and most terrifying achievements in modern Japanese horror, and a dark mirror for our contemporary digital world.

SPECIAL EDITION CONTENTS: High Definition digital transferHigh Definition Blu-ray (1080p) and Standard Definition DVD presentationsOriginal 5.1 audio (DTS-HD on the Blu-ray)New optional English subtitle translationNew interview with writer/director Kiyoshi KurosawaNew interview with cinematographer Junichiro HayashiThe Horror of Isolation: a new video appreciation featuring Adam Wingard & Simon Barrett (Blair Witch, You re Next)Archive Making of documentary, plus four archive behind-the-scenes featurettesPremiere footage from the Cannes Film FestivalCast and crew introductions from opening day screenings in TokyoTrailers and TV SpotsReversible sleeve featuring original and newly commissioned artwork by Tommy Pocket

FIRST PRESSING ONLY:Illustrated collector s booklet featuring new writing on the film by critic Chuck Stephens
Pumping Iron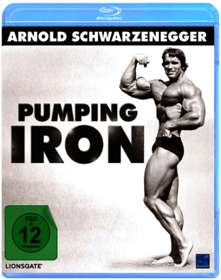 George Butler, Robert Fiore
Pumping Iron: 25th Year Anniversary (DVD)
Rabid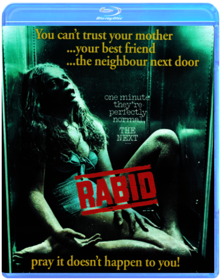 David Cronenberg
"David Cronenberg' underrated second film continues to develop his theme of body manipulation. ", Combustible Celluloid

With Rabid, acclaimed director David Cronenberg (The Fly, Dead Ringers, Naked Lunch) delivers a high-tension thriller filled with "zombified sluts and shock moments... an irresistible combination that Cronenberg handles well", (Almar Haflidason, BBC)!

After undergoing radical emergency surgery, Rose (former adult film star Marilyn Chambers in her first leading role in a mainstream film) develops an insatiable desire for blood. She searches out victims to satisfy her incurable craving, infecting them with an unknown disease which in turn swiftly drives them insane... and makes them equally bloodthirsty.

Follow the lovely but deadly Rose through her terrifying ordeal as victim by victim, the spreading circle of casualties grows... until no one can escape their grisly fate of becoming... Rabid.
Raising Cain
Brian De Palma
NOTICE: Polish Release, cover may contain Polish text/markings. The disk has English audio.
Rear Window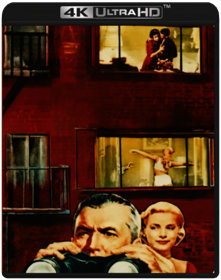 Alfred Hitchcock
A magazine photographer, housebound on account of a broken leg, becomes voyeur to the apartment building facing his rear window for lack of anything to do. Soon, he draws his visiting girlfriend in on the thrill and eventually they witness a murder in progress that gets them into hot water.
Rebel Without a Cause
Nicholas Ray
In one of moviedom's most influential roles, James Dean is Jim, the new kid in town whose loneliness, frustration and anger mirrored those of postwar teens — and reverberates 40 years later.
The Ren & Stimpy Show - The Complete Series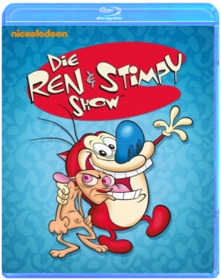 John Kricfalusi, Bob Camp, Bong Hee Han, Chris Reccardi, Gregg Vanzo
Richard III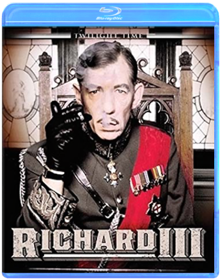 Richard Loncraine
Director Richard Loncraine (The Missionary) gives us a cinematic version of Ian McKellen's heralded 1990 National Theatre stage performance as the vile but fascinating Richard III (1995). Updating Shakespeare's most entertaining history play to the 1930s, the filmmakers offer a slick-haired fascist Richard, disturbingly recognizable as one of our ambitious own, coldly, pleasurably eliminating his enemies and scooping up the widow (Kristin Scott Thomas) of one victim even as she's burying him. Also starring Annette Bening, Jim Broadbent, Robert Downey, Jr., Nigel Hawthorne, John Wood, and a redoubtable pair of Downton-ites, Maggie Smith and Jim Carter.
Ringu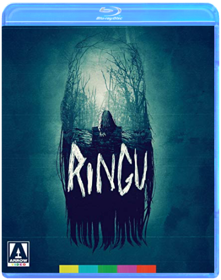 Hideo Nakata
The Rocky Horror Picture Show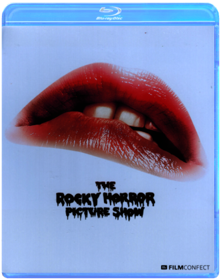 Jim Sharman
Fasten your garter belt and come up to the lab and see what's on the slab! It's The Rocky Horror Picture Show Special Edition, a screamingly funny, sinfully twisted salute to sci-fi, horror, B-movies and rock music, all rolled into one deliciously decadent morsel. And now there's even more to make you shiver with antici...pation: two additional musical numbers, "Once In A While" and "Superheroes", never seen theatrically or available on video! The madcap, musical mayhem begins when rain-soaked Brad and Janet take refuge in the castle of Dr. Frank-N-Furter, a transvestite mad scientist from outer space who is about to unveil his greatest creation - and have a bit of fun with his reluctant guests! Join Tim Curry, Barry Bostwick, Susan Sarandon and rock star Meat Loaf in the most popular cult classic of all time.
Rogue One: A Star Wars Story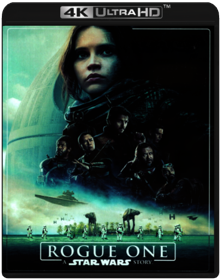 Gareth Edwards
Rollerbabies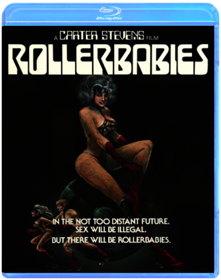 Carter Stevens
The Room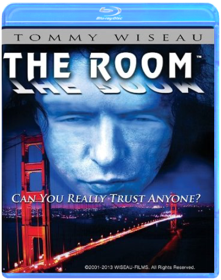 Tommy Wiseau
The Room Blu-ray will feature the first ever option of Combination Languages (CL) Combo Languages in which you can view multiple subtitles on screen simultaneously. It is the first Blu-ray format in the world. It features English, French, Spanish, Italian, German options. The Room Blu-ray has additional special features like behind the scenes footage, scene selection, trailers, deleted scenes, photo gallery and interviews.
Salome's Last Dance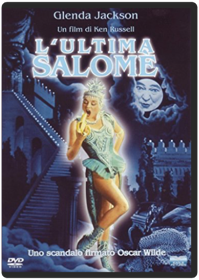 Ken Russell
Salon Kitty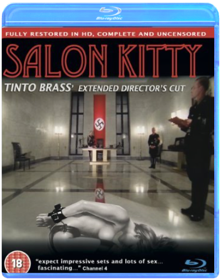 Tinto Brass
United Kingdom released, Blu-Ray/Region A/B/C : it WILL NOT play on regular DVD player. You need Blu-Ray DVD player to view this Blu-Ray DVD: LANGUAGES: English ( Dolby Digital 2.0 ), English ( Dolby DTS-HD Master Audio ), French ( Dolby Digital 2.0 ), German ( Dolby Digital 2.0 ), Italian ( Dolby Digital 2.0 ), English ( Subtitles ), WIDESCREEN (1.78:1), SPECIAL FEATURES: Anamorphic Widescreen, Cast/Crew Interview(s), Interactive Menu, Remastered, Scene Access, Trailer(s), Uncut, SYNOPSIS: Berlin, 1939: At the dawn of World War II, power-mad SS Officer Wallenberg (Helmut Berger of THE DAMNED) is ordered to find and train Germany's most beautiful women to work in the opulent brothel of Madam Kitty (Ingrid Thulin of CRIES AND WHISPERS). Here these Nazi nymphs will submit to the bizarre passions and carnal degradations of the Reich's highest-ranking men and women while Wallenberg secretly records their acts for blackmail. But when an innocent young prostitute (Teresa Ann Savoy of CALIGULA) uncovers the conspiracy, her revenge will ignite a holocaust of pain, pleasure and shocking sexual perversion. The story is true. The depravity is real. The film is SALON KITTY. ...Salon Kitty (1976) ( Madam Kitty )
Satan's Blood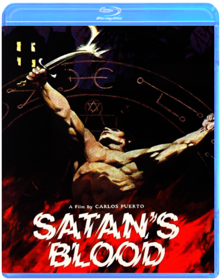 Carlos Puerto
Shadow of the Vampire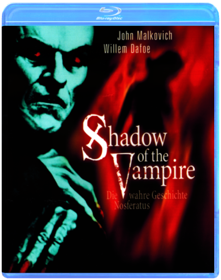 E. Elias Merhige
Quick Shipping !!! New And Sealed !!! This Disc WILL NOT play on standard US DVD player. A multi-region PAL/NTSC DVD player is request to view it in USA/Canada. Please Review Description.
Shame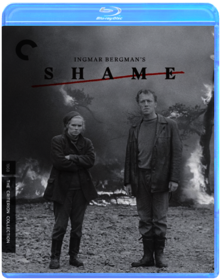 Ingmar Bergman
Former musicians Jan Rosenberg and his wife, Eva, have left the city to avoid a civil war and now live on a rural island where they tend a farm. While the situation seems idyllic, the couple's isolation begins to wear on their relationship, and eventually the armed conflict that they've tried to flee arrives on the quiet island in the form of soldiers. Try as they might, Jan and Eva ultimately can't evade either the war or their own marital problems.
Shame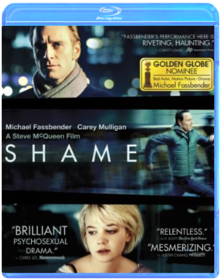 Steve McQueen
She Devils of the SS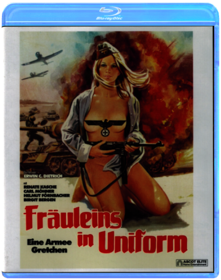 Erwin C. Dietrich
Shivers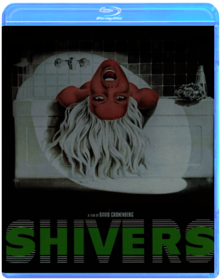 David Cronenberg
Starliner Towers is just another highrise apartment building until something terrible begins to go wrong. A terrifying parasite has taken hold, infecting everyone. Normal people are becoming deranged, committing uncontrollable acts of mindless violence. There's nowhere to hide and no escape from the terror.
Shusaku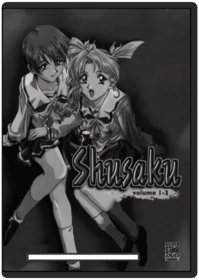 Silip: Daughters of Eve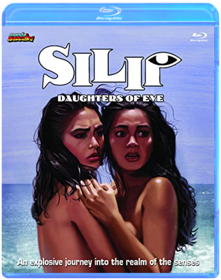 Elwood Perez
Six Swedish Girls in a Boarding School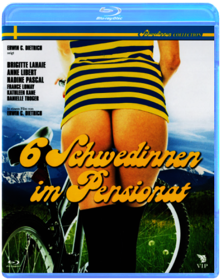 Erwin C. Dietrich
Germany released, Blu-Ray/Region A/B/C : it WILL NOT play on regular DVD player. You need Blu-Ray DVD player to view this Blu-Ray DVD: LANGUAGES: English ( Dolby Digital 5.1 ), English ( DTS-HD Master Audio ), German ( Dolby Digital 5.1 ), German ( DTS-HD Master Audio ), German ( Subtitles ), Italian ( Subtitles ), WIDESCREEN (1.85:1), SPECIAL FEATURES: Cast/Crew Interview(s), Featurette, Interactive Menu, Photo Gallery, Scene Access, Trailer(s), SYNOPSIS: In an exclusive private school for girls Miss Stein executes a stern rule. This is very necessary, because six blonde Swedes have been entrusted to her. But neither she nor the gymnastic trainer Mike succeed in keeping the scandinavian beauties off their increasingly crazy tricks. So it becomes inevitable, that the girls, educated in Sweden to free love, carry through their lovecrazy tricks with every man in the range of many miles, so far as they are able to drive their red bikes. Even the tight gymnastic teacher is not exempted... ...Six Swedes on a Campus (1979) ( Sechs Schwedinnen im Pensionat ) ( 6 Swedish Girls in a Boarding School )
The Skin I Live In
Pedro Almodóvar
Dr. Robert Ledgard (Antonio Banderas) is a driven plastic surgeon haunted by personal tragedies. After many years of trial and error, he finally perfects a new skin – a shield which could have prevented the death of his wife in an accident years earlier. His latest "guinea pig" is a mysterious captive whose true identity masks a shocking mystery. The Skin I Live In is a masterful tale of secrets, obsession and revenge from Oscar-winning (Best Writing, Original Screenplay, Talk to Her, 2002) writer/director Pedro Almodovar.
Slam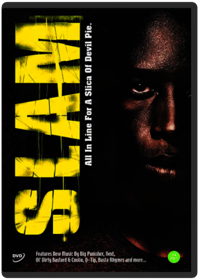 Marc Levin
Slaughterhouse-Five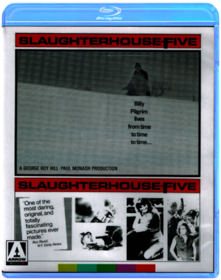 George Roy Hill
Sliver
Phillip Noyce
Slumdog Millionaire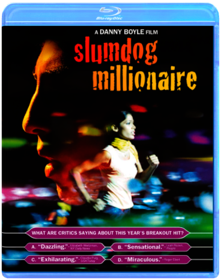 Danny Boyle
Jamal Malik (Dev Patel) is just one question away from winning a fortune on India's version of "Who Wants To Be A Millionaire?" But how has this uneducated young man from the slums succeeded in providing correct responses to questions that have stumped countless scholars before him? And will he ultimately win it all or lose everything, including his true love?
Smooth Talk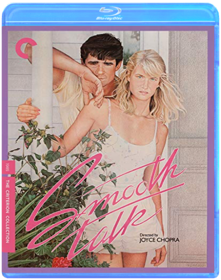 Joyce Chopra
Snow White and the Seven Dwarfs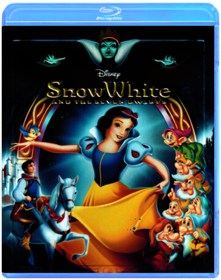 David Hand
Society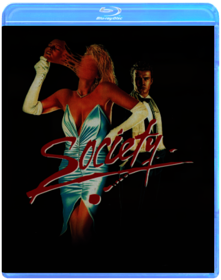 Brian Yuzna
IT IS A MATTER OF GOOD BREEDING. REALLY.

After producing Stuart Gordon's hit Re-Animator, Brian Yuzna (Bride of Re-Animator, Return of the Living Dead III) turned his hand to directing with 1989's Society, and gave birth to one of the ickiest, most original body horror shockers of all time.

Teenager Bill Whitney (Billy Warlock) has always felt like the odd one out in his wealthy, upper-class Beverly Hills family. For some reason, he just doesn't seem to fit in. But his sense of alienation takes a sinister turn when he hears an audio recording of his sister's coming-out party, which seems to implicate his family and others in a bizarre, ritualistic orgy. And then there are the strange things he's been seeing - glimpses of people with their bodies contorted impossibly out of shape... Is Bill going mad or is there something seriously amiss in his neighborhood?

Packing stomach-churning grue and thought-provoking social commentary in equal measure, Society is a biting horror satire which culminates in one of the most gag-inducing "climaxes"' in all of horror history.

DIRECTOR-APPROVED CONTENTS: Newly remastered 2K digital transfer of the film, approved by director Brian YuznaHigh Definition Blu-ray (1080p) and Standard Definition DVD presentationOriginal Stereo 2.0 audio (uncompressed PCM on the Blu-ray)Optional English SDH subtitles for the deaf and hard of hearingBrand new audio commentary by YuznaGovernor of Society a brand new interview with YuznaThe Masters of the Hunt a brand new featurette including interviews with stars Billy Warlock, Devin DeVasquez, Ben Meyerson and Tim BartellThe Champion of the Shunt new featurette with FX artists Screaming Mad George, David Grasso and Nick Benson2014 Q&A with Yuzna, recorded at Celluloid Screams FestivalBrian Yuzna in conversation backstage at the Society world premierePersecution Mania Screaming Mad George music videoReversible sleeve featuring original and newly-commissioned artwork by Nick PercivalCollector s booklet featuring new writing on the film by critic Alan Jones, illustrated with original archive stills and posters
South Park - Season 24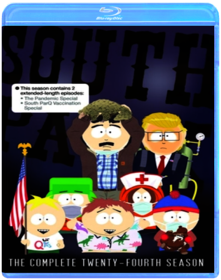 Trey Parker
South Park: Bigger, Longer and Uncut
Trey Parker
OK, let's get all the disclaimers out of the way first. Despite its colorful (if crude) animation, South Park: Bigger, Longer & Uncut is in no way meant for kids. It is chock full of profanity that might even make Quentin Tarantino blanch and has blasphemous references to God, Satan, Saddam Hussein (who's sleeping with Satan, literally), and Canada. It's rife with scatological humor, suggestive sexual situations, political incorrectness, and gleeful, rampant vulgarity. And it's probably one of the most brilliant satires ever made. The plot: flatulent Canadian gross meisters Terrance and Philip hit the big screen, and the South Park quartet of third graders—Stan, Kyle, Kenny, and Cartman—begin repeating their profane one-liners ad infinitum. The parents of South Park, led by Kyle's overbearing mom, form "Mothers Against Canada," blaming their neighbors to the north for their children's corruption and taking Terrance and Philip as war prisoners. It's up to the kids then to rescue their heroes from execution, not mention a brooding Satan, who's planning to take over the world.

To give away any more of the plot would destroy the fun, but this feature-length version of Trey Parker and Matt Stone's Comedy Central hit is a dead-on and hilarious send-up of pop culture. And did we mention it's a musical? From the opening production number "Mountain Town" to the cheerful antiprofanity sing-along "It's Easy, MMMKay" to Satan's faux-Disney ballad "Up There," Parker (who wrote or cowrote all the songs) brilliantly shoots down every earnest musical from Beauty and the Beast to Les Misérables. And in advocating free speech and satirizing well-meaning but misguided parental censorship groups (with a special nod to the MPAA), Bigger, Longer & Uncut hits home against adult paranoia and hypocrisy with a vengeance. And the jokes, while indeed vulgar and gross, are hysterical; we can't repeat them here, especially the lyrics to Terrance and Philip's hit song, but you'll be rolling on the floor. Don't worry, though—to paraphrase Cartman, this movie won't warp your fragile little mind. Unless you have something against the First Amendment. —Mark Englehart
Spetters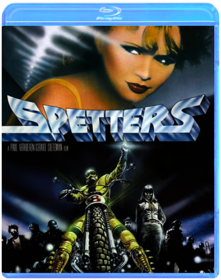 Paul Verhoeven
Spider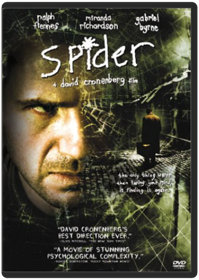 David Cronenberg
Spider (Ralph Fiennes) is in a constant struggle to overcome a traumatic event early in his life. He has been allowed a second chance at life after a long stay in a mental institution and returns to the streets where he grew up; sent to a halfway house under the stern but unsupervised watch of Mrs.Wilkenson (Lynn Redgrave). The sights, sounds and smells of revisiting the familiar streets of his old neighborhood send Spider further down a shadowy path that reawakens memories of his where his mother (Miranda Richardson) and his father (Gabriel Byrne) raised him. He soon begins to uncover the real truth shifting seamlessly back and forth between the tragic events that polarized a boy's adolescence to the shell of a man enduring the surreal plausible reality of today.
Spy Game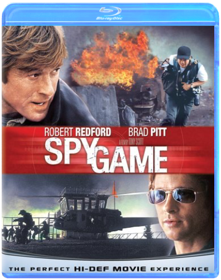 Tony Scott
When a top-secret, unauthorized mission goes awry, CIA agent Tom Bishop (Brad Pitt) is captured—and sentenced to die. With just 24 hours to get him out alive, Bishop's boss, Nathan Muir (Robert Redford), must battle enemies abroad and the system inside the CIA to save his friend. Now the clock is ticking and the race is on … as the deadliest game of all explodes into the spectacular, adrenaline-fueled thriller that ABC Radio says "sizzles with suspense!"
Stand by Me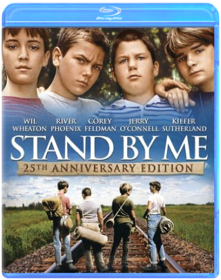 Rob Reiner
In a small woodsy Oregon town, a group of friends—sensitive Gordie (Wil Wheaton), tough guy Chris (River Phoenix), flamboyant Teddy (Corey Feldman), and scaredy-cat Vern (Jerry O'Connell)—are in search of a missing teenager's body. Wanting to be heroes in each other's and their hometown's eyes, they set out on an unforgettable two-day trek that turns into an odyssey of self-discovery. They sneak smokes, tell tall tales, cuss 'cause it's cool and band together when the going gets tough. When they encounter the town's knife-wielding hoods who are also after the body, the boys discover a strength they never knew they had. Stand By Me is a rare and special film about friendship and the indelible experiences of growing up. Filled with humor and suspense, Stand By Me is based on the novella 'The Body' by Stephen King.
Stay As You Are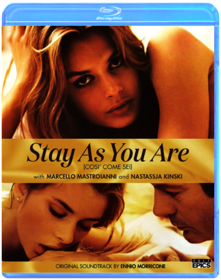 Alberto Lattuada
Stiff Competition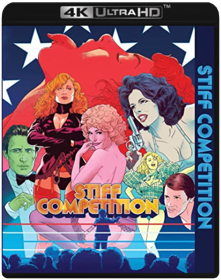 Paul Vatelli
The Sting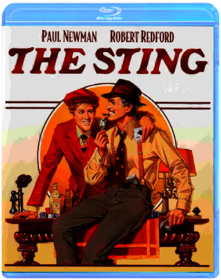 George Roy Hill
Winner of 7 Academy Awards, including Best Picture, The Sting stars Paul Newman and Robert Redford as two con men in 1930s Chicago. After a friend is killed by the mob, they try to get even by attempting to pull off the ultimate 'sting.' No one is to be trusted as the twists unfold, leading up to one of the greatest double-crosses in movie history. The con is on!
Stormy Monday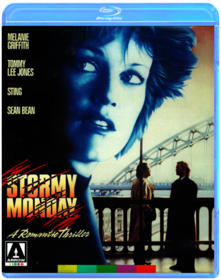 Mike Figgis
In 1988, Mike Figgis (Internal Affairs, Leaving Las Vegas) made his feature directorial debut with Stormy Monday, a taut, noir-influenced gangster movie that drew on his key formative influences, including his youth in the Newcastle of the late '50s and early '60s, and the city's vibrant jazz scene.

Sean Bean (Ronin) plays Brendan, a young loafer taken under the wing of jazz club owner Finney (Sting, Quadrophenia), who's under pressure from American mobster Cosmo (Tommy Lee Jones, The Fugitive) to sell up in exchange for a cut of a local land development deal. Brendan just wants to earn an honest crust, but his burgeoning relationship with Cosmo's ex-lover Kate (Melanie Griffith, Body Double) threatens to drag him into the middle of the impending showdown…

A romantic crime thriller with genuine heart, Stormy Monday features striking, rain-drenched cinematography by 13 time Academy Award Nominee Roger Deakins (The Big Lebowski, No Country for Old Men) and a seductive jazz score provided by the director himself. Presented here for the first time in high definition in the US, there has never been a better time to discover one of this iconic filmmaker's most assured and uniquely haunting efforts.

SPECIAL EDITION CONTENTS High Definition Blu-ray (1080p) and Standard Definition DVD presentationsOriginal stereo audio (uncompressed on the Blu-ray Disc)Optional English subtitles for the deaf and hard of hearingAudio commentary with Mike Figgis, moderated by critic Damon WiseNew video appreciation by critic Neil Young, and a ''then and now'' tour of the film's Newcastle locationsTheatrical trailerReversible sleeve featuring original and newly commissioned artwork by JaceyFIRST PRESSING ONLY: Booklet featuring new writing by critic Mark Cunliffe
Story of Sin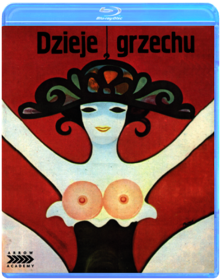 Walerian Borowczyk
The life of a beautiful, young and pious woman is thrown into chaos when her parents takes in a dashingly handsome lodger. Having embarked on a torrid affair, the lodger goes off to Rome to seek a divorce from his estranged wife.

Unable to live apart from her beloved, our hero leaves home only to fall prey to the infatuations and lusts of a band of noble admirers, unsavoury criminals and utopian do-gooders...

The only feature Walerian Borowczyk (The Beast, The Strange Case of Dr Jekyll and Miss Osbourne) made in his native Poland, Story of Sin transforms Stefan Zeromski s classic melodrama into a deliriously surrealistic meditation on l amour fou.

SPECIAL EDITION CONTENTS 2K restoration from the original film negativeHigh Definition Blu-ray (1080p) and Standard Definition DVD presentationsNew subtitle translationNew 2K restorations from the original negatives of Borowczyk s ground-breaking Polish shorts: Once Upon a Time (co-directed by Jan Lenica), Dom (co-directed by Lenica) and The SchoolNew introduction by poster designer Andrzej KlimowskiNew interview with Story of Sin lead actor Grazyna DlugoleckaNew interview featurette on Borowczyk's career in Poland by Daniel Bird (co-founder Friends of Walerian Borowczyk)New interview featurette on Borowczyk s innovate use of classical music in his films by writer and filmmaker David ThompsonReversible sleeve featuring original and newly commissioned artwork by Andrzej Klimowski

FIRST PRESSING ONLY: Fully illustrated collector s booklet featuring new and archival writing, including an exclusive interview with the producer of Story of Sin, director Stanislaw Rozewicz; a text by art historian and one-time Borowczyk collaborator, Szymon Bojko; and excerpts from Borowczyk s memoirs presented in English for the first time.
The Straight Story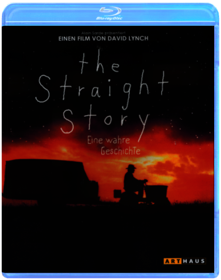 David Lynch
Strange Days
Strip Nude For Your Killer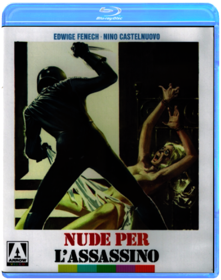 Andrea Bianchi
The Stuff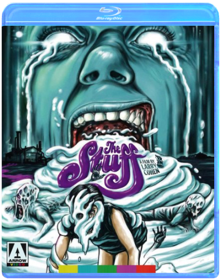 Larry Cohen
Subway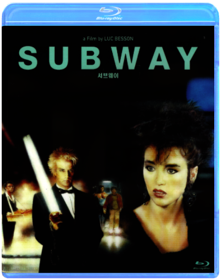 Luc Besson
Sugar Cookies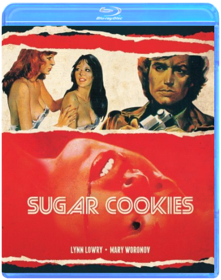 Theodore Gershuny
Lynn Lowry (Shivers, The Crazies, Score) and Mary Woronov (Death Race 2000, Eating Raoul) star in one of the most unique psychological thrillers of the 70s, Theodore Gershuny's SUGAR COOKIES.

After the mysterious death of erotic film actress Alta (Lynn Lowry) while in the company of sleazy sex-film producer Max (George Shannon), her manipulative agent Camilla (Mary Woronov) begins searching for a 'perfect replacement.' After discovering a young, aspiring actress, Julie (also Lynn Lowry), Camilla and Max slowly groom her into a mirror image of Alta, but as Julie begins to become more aware of the sinister motives of her new caretakers, she also starts fearing for her own life.

Written and produced by Lloyd Kaufman (The Toxic Avenger), SUGAR COOKIES is a blisteringly erotic Hitchcockian thriller from New York's outrageous underground film scene. Featuring Andy Warhol regular Ondine and Monique van Vooren (Flesh for Frankenstein), as well as an early appearance from sexploitation superstar Jennifer Welles, Vinegar Syndrome is proud to present this forgotten gem of early 70's exploitation cinema newly restored in 4K from its original camera negative and on blu-ray for the very first time.

Director: Theodore Gershuny
91 minutes / 1971 / Color / 1.85:1

Bonus Features:
1. New 4K Restoration from the 35mm Camera Negative
2. New video interview with Writer & Producer, Lloyd Kaufman
3. New video interview with Star Lynn Lowry
4. Interview with Star Mary Woronov
5. Original Theatrical Trailers
Super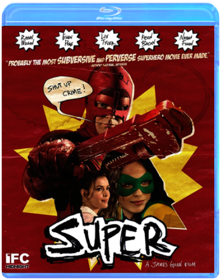 James Gunn
When sad-sack loser Frank (Rainn Wilson, The Office), a short-order cook, sees his ex-addict wife (Liv Tyler, The Lord of the Rings) willingly snatched away by a seductive drug dealer (Kevin Bacon), he finds himself bereft and unable to cope. But he decides to fight back under the guise of a do-it-yourself superhero called Crimson Bolt. With a red hand-made suit, a wrench, a crazed sidekick named Boltie (Ellen Page, Juno) and absolutely nothing in the way of superpowers Crimson Bolt beats his way through the mean streets of crime in hopes of saving his wife.
Super Troopers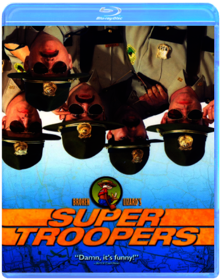 Jay Chandrasekhar
Super Troopers ~ Super Troopers
Superman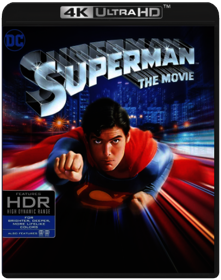 Richard Donner
Suture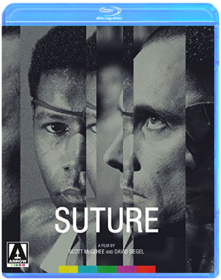 David Siegel, Scott McGehee
Swedish Nympho Slaves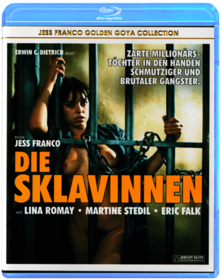 Jesús Franco
When a woman has been found by the police she tells of being kidnapped, drugged and tortured by Arminda, a brothel madam. For many years they have been trying to shut down her sex palace called The Pagoda, but can't get close enough as she has friends in high places. But now the woman will help put Arminda away for years.

Swiss Army Man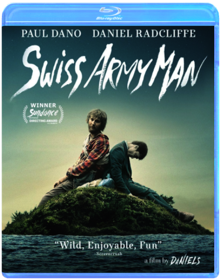 Daniel Scheinert, Daniel Kwan
Tale of Tales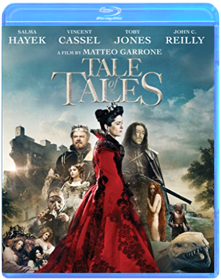 Matteo Garrone
Sea monsters, monarchs, ogres, and sorcerers collide in this epic film from the visionary director of Gomorrah.

Based on three spellbinding stories of magic and the macabre by 17th-century folklorist Giambattista Basile, Tale of Tales unleashes a barrage of mind-bogglingly gorgeous and fantastical imagery as it brings to life the misadventures of three kings.

In the kingdom of Longtrellis, the King (John C. Reilly) and his Queen (Salma Hayek) attempt to conceive a child through very unusual means. Meanwhile, in Highhills, the none-too-bright monarch (Toby Jones) marries his daughter off to a brutal ogre while developing a strange obsession with breeding a giant flea. At the same time, the sex-obsessed ruler of Strongcliff (Vincent Cassel) is in for a shock when the woman with whom he falls in love is not quite what she seems. Overflowing with surreal, dazzling surprises, this intoxicating cinematic spectacle is a delirious excursion into the dark heart of fairy tales.
Tampopo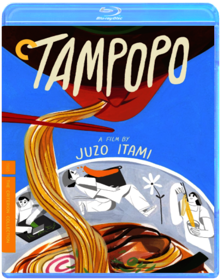 Juzo Itami
Taxidermia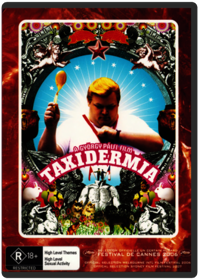 György Pálfi
Australia released, PAL/Region 0 DVD: it WILL NOT play on standard US DVD player. You need multi-region PAL/NTSC DVD player to view it in USA/Canada: LANGUAGES: Hungarian ( Dolby Digital 2.0 ), English ( Subtitles ), WIDESCREEN (1.78:1), SPECIAL FEATURES: Cast/Crew Interview(s), Interactive Menu, Scene Access, SYNOPSIS: Three generations of men from one Eastern-European family are the heroes of this surreal and confronting film. Grandfather, father, son. One is an orderly, one is a leading sportsman, and one is a master taxidermist. One desires love, the other success, and the third immortality. Not for the faint of heart or weak of stomach.

A critical highlight of last year's Melbourne International Film Festival, Taxidermia is a work of artistic and cinematic brilliance. It was an official selection at the Cannes Film Festival 2006 and will screen at this year's Sydney Film Festival. SCREENED/AWARDED AT: Fantasporto Awards, ...Taxidermia ( Taxidermia - Der Ausstopfer ) ( Taxidermie )
Tetsuo - The Bullet Man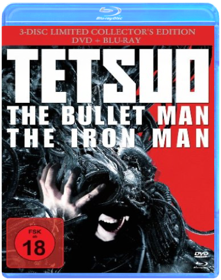 Shin'ya Tsukamoto
That Mitchell and Webb Look - Season 1
David Kerr
United Kingdom released, PAL/Region 2 DVD: it WILL NOT play on standard US DVD player. You need multi-region PAL/NTSC DVD player to view it in USA/Canada: LANGUAGES: English ( Dolby Digital 2.0 ), SPECIAL FEATURES: Deleted Scenes, Documentary, Interactive Menu, Making Of, Scene Access, SYNOPSIS: Does Numberwang mean anything to you? Relive the entire hilarious series 1 of That Mitchell and Webb Look on DVD from October. The DVD is bursting with well loved characters such as Sir Digby Chicken Ceasar, Angel Summoner and BMX Bandit as well exclusive extras including, outtakes, behind the scenes and an M&W documentary. A must for any fans of Mitchell & Webb and the hit series Peep show. SCREENED/AWARDED AT: BAFTA Awards, ...That Mitchell and Webb Look - Series One ( That Mitchell and Webb Look - Series 1 ) ( That Mitchell & Webb Look )
That Mitchell and Webb Look - Season 2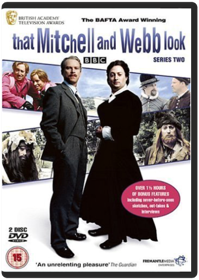 David Kerr
United Kingdom released, PAL/Region 0 DVD: it WILL NOT play on standard US DVD player. You need multi-region PAL/NTSC DVD player to view it in USA/Canada: LANGUAGES: English ( Dolby Digital Stereo ), WIDESCREEN (1.78:1), SPECIAL FEATURES: Alternative Footage, Cast/Crew Interview(s), Deleted Scenes, Interactive Menu, Making Of, Scene Access, SYNOPSIS: Two of the country's most popular comedians bring back their equally popular sketch show for a second series, and it shows that David Mitchell's and Robert Webb's respective stars are showing little sign of waning. Bringing back old characters with plenty of new ideas, That Mitchell And Webb Look's second series is funny, clever and destined to be watched over and over (even if it does struggle at times to match series one for gut-busting laughs). The duo seem to have a bit more money to work with here, too (helped in no small way by the continuing success too of Peep Show), but it's still the favourites from series one that generate many of the big laughs in That Mitchell And Webb Look. Game show parody Numberwang, in particular, is ingenious and very, very funny, and one of the absolute ongoing highlights of the show. Elsewhere, Sir Digby's return is less successful, and some of the new material is more hit and miss than you'd hope for. But the joy of That Mitchell And Webb Look is that there's usually a good laugh around the corner, and that proves to be the case here. It may not see the pair at their absolute peak, but this is sketch comedy as good as anyone else is doing on British television screens right now. Well worth your time. And funnybone... SCREENED/AWARDED AT: BAFTA Awards, ...That Mitchell and Webb Look - Series Two ( That Mitchell and Webb Look - Series 2 ) ( That Mitchell & Webb Look )
That Mitchell and Webb Look - Season 3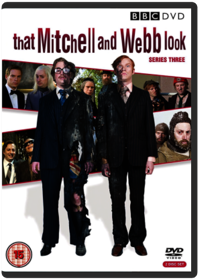 Ben Gosling Fuller
United Kingdom released, PAL/Region 2.4 DVD: it WILL NOT play on standard US DVD player. You need multi-region PAL/NTSC DVD player to view it in USA/Canada: LANGUAGES: English ( Dolby Digital Stereo ), English ( Subtitles ), ANAMORPHIC WIDESCREEN (1.78:1), SPECIAL FEATURES: 2-DVD Set, Anamorphic Widescreen, Commentary, Deleted Scenes, Interactive Menu, Making Of, Scene Access, SYNOPSIS: Off-the-wall sketches, new characters and the return of a few old favourites as Robert Webb and David Mitchell return for another series of the BAFTA-award winning comedy. This third series includes the accident prone adventures of Hennimore; a TV quiz show from after the end of civilisation; the real purpose of the Giant Death Ray; Russ Claus, Santa's troubled brother; an inventor too far ahead of his time; and the secret space cult of Vectron. You'll find the return of drunken super-sleuth Sir Digby Chicken Caesar; more from the Lazy Writers; and a plethora of sketches on subjects as varied as murder mystery; an argument between Queen Victoria and her prime-minister about a rather rude tree; and why firing a dog out of cannon is so much better than a doorbell. SCREENED/AWARDED AT: BAFTA Awards, ...That Mitchell and Webb Look - Series Three - 2-DVD Set ( That Mitchell and Webb Look - Series 3 ) ( That Mitchell & Webb Look )
That Mitchell and Webb Look - Season 4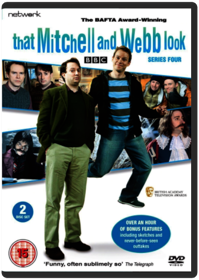 Ben Gosling Fuller
David Mitchell and Robert Webb are back with their fourth series, featuring a raft of brand-new ideas including the invention of the jet-pack; a sneaky robot; the correct (but confusing) way to talk to Caesar; a very old Sherlock Holmes and Watson; and a heavily armed man who's very keen on grammar.

There's also a return of some old favourites including the post-apocalyptic quiz show; accident-prone Hennimore; and Ted and Peter presenting Late Night Dog Poker.

Exclusive extras include out-takes, extended sketches and more.
The Age of Shadows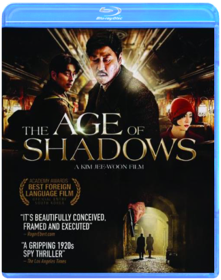 Jee-woon Kim
The Naughty Victorians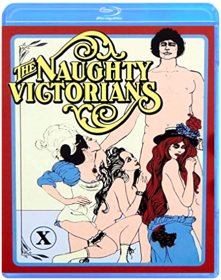 Robert Sickinger
Theatre of Mr & Mrs Kabal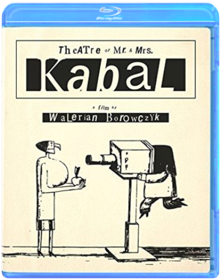 Walerian Borowczyk
The Third Man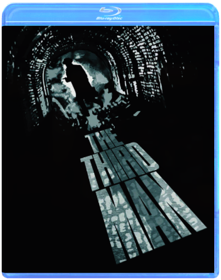 Carol Reed
This Film Is Not Yet Rated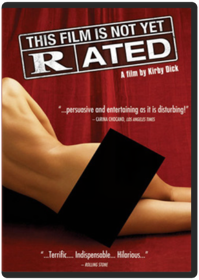 Kirby Dick
Thoroughbreds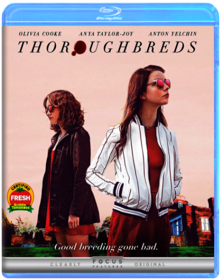 Cory Finley
Childhood friends Lily (Anya Taylor-Joy) and Amanda (Olivia Cooke) reconnect in suburban Connecticut after years of growing apart. Lily is now a polished, upper-class teenager at a fancy boarding school; Amanda has turned into a sharp-witted outcast with an attitude. Though they seem at odds, the pair bonds over Lily's contempt for her oppressive stepfather, and they begin to bring out one another's most destructive tendencies. Their ambitions lead them to hire a local hustler and take matters into their own hands to set their lives straight.
Threads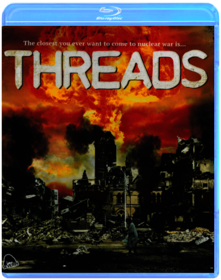 Mick Jackson
Limited Edition of Only 3500 with a Lenticular Cover

The Movie That Shook the World Restored In HD For The First Time Ever.

In September 1984, THREADS was aired on the BBC and shocked tens of millions of UK viewers. Four months later, it was broadcast in America and became the most watched basic cable program in history. After more than three decades, it remains one of the most acclaimed and shattering made–for–television movies of all time. Reece Dinsdale (Coronation Street), David Brierly (Doctor Who) and Karen Meagher, in a stunning debut performance star in this "graphic and haunting" (People Magazine) docudrama about the effects of a nuclear attack on the working –class city of Sheffield, England as the fabric of society unravels. Directed by Mick Jackson (THE BODYGUARD, TUESDAYS WITH MORRIE) from a screenplay by novelist/playwright Barry Hines (Ken Loach s KES) and nominated for seven BAFTA Awards, "The most terrifying and honest portrayal of nuclear war ever filmed" (The Guardian) has now been fully restored from a 2K scan for the first time ever.

SPECIAL FEATURES:

Audio Commentary with Director Mick Jackson, Moderated by Film Writer Kier–La Janisse and Severin Films' David Gregory
Audition For the Apocalypse: Interview with Actress, Karen Meagher
Shooting the Annihilation: Interview with Director of Photography, Andrew Dunn
Destruction Designer: Interview with Production Designer, Christopher Robilliard
Interview with Film Writer, Stephen Thrower
US Trailer
Three Amigos!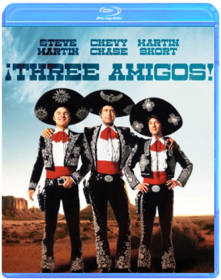 John Landis
Steve Martin, Chevy Chase, and Martin Short travel a dusty road to adventure in this zany mix of sharp one-liners and clever sight gags. The "Three Amigos" are a silent screen comedy act who have seen better days. So has a remote Mexican hamlet which is being terrorized by a fierce bandit gang. In desperation a naïve villager sends the actors a telegram asking for their help. Thinking they're being offered a fortune for a personal appearance, the hapless trio arrives in Mexico, only to discover this time they're dodging real bullets. Directed by John Landis (Animal House, Trading Places), here is a comedy about three loveable bumblers who are in way over their heads but come what may, they'll always remain the THREE AMIGOS!
Thumbsucker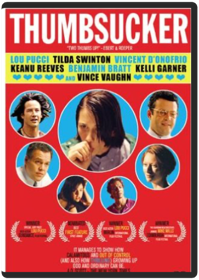 Mike Mills
Operating System: MOVIE
Titane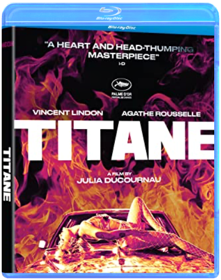 Julia Ducournau
Titus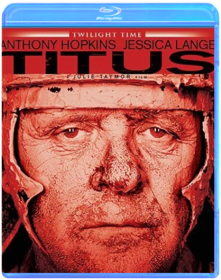 Julie Taymor
LANGUAGE: English
VIDEO: 1080p High Definition / 2.35:1
AUDIO: English 5.1 DTS-HD MA / English 2.0 DTS-HD MA
SUBTITLES: English SDH
1999 / Color
162 MINUTES
RATED: R
REGION FREE

Special Features: Isolated Score Track / Audio Commentary with Director Julie Taymor / Audio Commentary with Composer Elliot Goldenthal / Audio Commentary with Actors Anthony Hopkins and Harry Lennix / Making-of Documentary / Q & A with Julie Taymor / Penny Arcade Nightmares / Trailers and TV Spots
Tokyo Sonata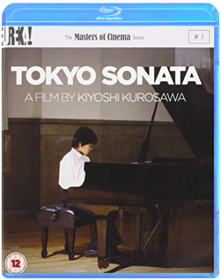 Kiyoshi Kurosawa
United Kingdom released, Blu-Ray/Region A/B/C : it WILL NOT play on regular DVD player. You need Blu-Ray DVD player to view this Blu-Ray DVD: LANGUAGES: Japanese ( Dolby Digital 2.0 ), Japanese ( Dolby TrueHD ), Japanese ( DTS-HD Master Audio ), English ( Subtitles ), WIDESCREEN (1.85:1), SPECIAL FEATURES: Blu-Ray & DVD Combo, Booklet, Cast/Crew Interview(s), Documentary, Interactive Menu, Making Of, Scene Access, Trailer(s), SYNOPSIS: Kiyoshi Kurosawa - the hugely acclaimed Japanese director famous for his groundbreaking, existential horror films such as Cure and Kairo (Pulse) - set Cannes alight in 2008 with this highly topical film: an eerie, poignant reflection on the mass uncertainty sweeping the world. When Ryuhei Sasaki (played by Teruyuki Kagawa) is unceremoniously dumped from his 'safe' company job, his family's happy, humdrum life is put at risk. Unwilling to accept the shame of unemployment, the loyal salaryman decides not to tell anyone, instead leaving home each morning in suit and tie with briefcase, spending his days searching for work and lining up for soup with the homeless. Outstanding performances; serene, elegant direction; and Kurosawa's trademark chills are evident as he ratchets up the unsettling atmosphere and the grim hopelessness of Sasaki's unemployment. SCREENED/AWARDED AT: Cannes Film Festival, ...Tokyo Sonata ( Tôkyô sonata ) (Blu-Ray & DVD Combo)
Tombstone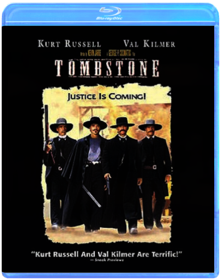 George P. Cosmatos
Tommy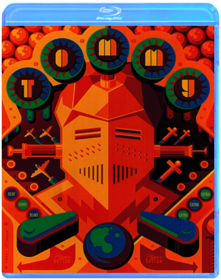 The Who, Ken Russell
This classic rock opera is brought energetically to life by an outstanding cast including many stars of the rock music industry. Told through the remarkable music of The Who, this is the story of Tommy, who, when just a boy of six, witnessed the murder of his father by his mother (Ann-Margret) and her lover (Oliver Reed). They command him, "You didn't hear it, you didn't see it, and you won't say anything to anyone…" As a result, the traumatized boy retreats into the shadows of his mind and becomes deaf, dumb, and blind. Growing into manhood, Tommy (Roger Daltrey) is subjected to several bizarre cure attempts by The Acid Queen (Tina Turner), the Preacher (Eric Clapton), and the Specialist (Jack Nicholson). In spite of his handicap, Tommy defeats the Pinball Wizard (Elton John) and becomes the champ, attaining a devoted following. When he is finally cured, he is hailed by his fans as a "Messiah."
Topsy-Turvy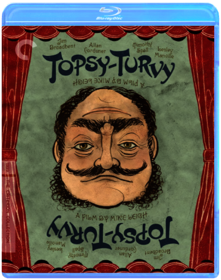 Mike Leigh
Total Recall
Paul Verhoeven
Tremors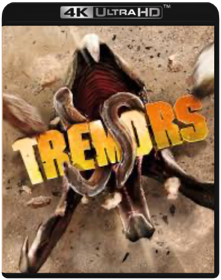 Ron Underwood
Kevin Bacon and Fred Ward star as two country handymen who lead a cast of zany characters to safety in this exciting sci-fi creature adventure. Just as Val McKee (Bacon) and Earl Basset (Ward) decide to leave Perfection, Nevada, strange rumblings prevent their departure. With the help of a shapely seismology student (Finn Carter), they discover their desolate town is infested with gigantic man-eating creatures that live below the ground. The race is on to overcome these slimy subterraneans and find a way to higher ground in this enjoyable thriller co-starring Michael Gross and Reba McEntire
Trinity and Beyond: The Atomic Bomb Movie
Peter Kuran
The New 70th Anniversary Special Edition of Trinity and Beyond - the Atomic Bomb Movie is 100 minutes long, includes improved restoration, new shots and longer sequences in HD. Trinity and Beyond is an unsettling yet visually fascinating documentary presenting the history of nuclear weapons development and testing between 1945 until 1963. Narrated by William Shatner and featuring an original score performed by the Moscow Symphony Orchestra, the film reveals unreleased and classified government footage depicting in graphic detail these powerful and awesome weapons. Many scenes were restored with an Academy Award winning process created to make the footage look new. Director/producer Peter Kuran, traveled throughout the U.S. to locate footage that includes bombs being suspended by balloon, exploding under the ocean, being shot from a cannon and detonated in outer space. © 2006 VCEinc. Running Time: now 100 minutes! Special HD version, 1920 x 1080. The Blu-ray features: Stereo and Dolby 5.1 Surround sound track Atomic trailers New Atomic Bomb footage in HD and more!
Two Undercover Angels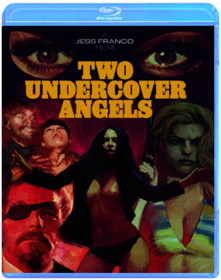 Jesús Franco
UHF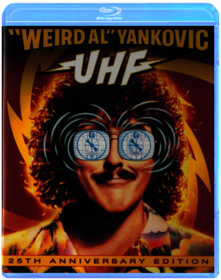 Jay Levey
A lot of TV stations have forgotten what 'quality'means. But not Channel 62. They NEVER knew what it meant.

In the cult classic UHF, Weird Al Yankovic is George Newman, a daydreamer who becomes the manager of a small TV station that's losing money as quickly as it's losing viewers. Before long he's programming shows like 'Stanley Spadowski's Clubhouse, ' 'Wheel Of Fish' and 'Raul's Wild Kingdom. ' But can Channel 62's new popularity save it from sinister forces? To find out... don't touch that dial!

Starring Weird Al Yankovic, Michael Richards (Seinfeld), Kevin McCarthy (Invasion of the Body Snatchers), Fran Drescher (The Nanny), Gedde Watanabe (Sixteen Candles), Victoria Jackson (Saturday Night Live) and more!
Underwater Blu-ray
V for Vendetta
James McTeigue
V for Vendetta (BD)
Valentino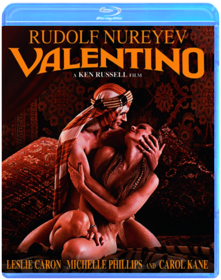 Ken Russell
Valhalla Rising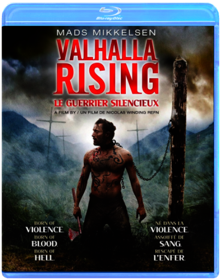 Nicolas Winding Refn
1000 AD, for years, One Eye, a mute warrior of supernatural strength, has been held prisoner by the Norse chieftain Barde. Aided by Are, a boy slave, One Eye slays his captor and together he and Are escape, beginning a journey into the heart of darkness. On their flight, One Eye and Are board a Viking vessel, but the ship is soon engulfed by an endless fog that clears only as the crew sights an unknown land. As the new world reveals its secrets and the Vikings confront their terrible and bloody fate, One Eye discovers his true self.
Vanilla Sky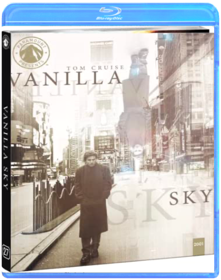 Cameron Crowe
Vertigo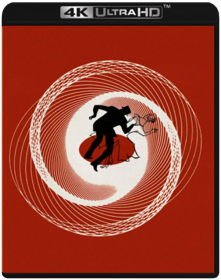 Alfred Hitchcock
A retired San Francisco detective suffering from acrophobia investigates the strange activities of an old friend's much-younger wife, all the while becoming dangerously obsessed with her.
Video Collection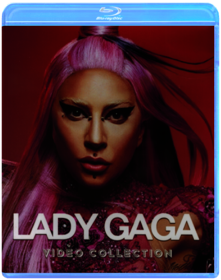 Lady Gaga
Violence Voyager/The Burning Buddha Man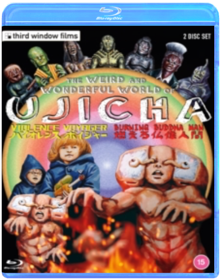 Ujicha
Violent Saturday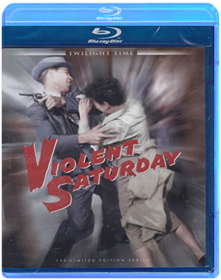 Richard Fliescher
Wake in Fright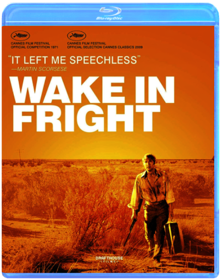 Ted Kotcheff
Includes SRM Free Digital Download

Awe-inspiring, brutal and stunning, WAKE IN FRIGHT is the story of John Grant, a bonded teacher who arrives in the rough outback mining town of Bundanyabba, planning to stay overnight before catching the plane to Sydney. But, as his one night stretches to five, he plunges headlong toward his own destruction. When the alcohol-induced mist lifts, the educated John Grant is no more. Instead there is a self-loathing man in a desolate wasteland, dirty, red-eyed, sitting against a tree and looking at a rifle with one bullet left... Believed lost for many years, WAKE IN FRIGHT has been painstakingly restored by Australia's National Film and Sound Archive and AtLab Deluxe, and is presented in its original uncompromising form.
Wall Street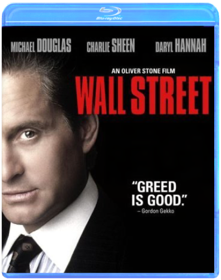 Oliver Stone
A TEAM OF COMMANDOS, ON A MISSION IN A CENTRAL AMERICAN JUNGLE, FIND THEMSELVES HUNTED BY AN EXTRA-TERRESTRIAL WARRIOR.
The Warriors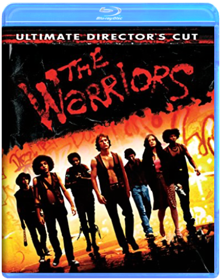 Walter Hill
Whatever Happened to Baby Jane?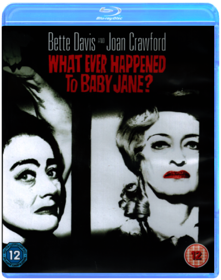 Robert Aldrich
Directed by Robert Aldrich. Starring Marjorie Bennett, Joan Crawford, Anna Lee.
The White Ribbon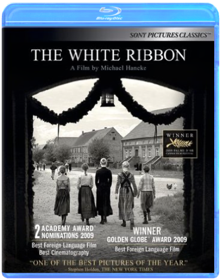 Michael Haneke
On the eve of World War I, strange accidents in a small Protestant village in Northern Germany involve the children and teenagers of a choir run by the schoolteacher and their families. The abused and suppressed children of the villagers seem to be at the heart of this mystery as these events gradually take on the character of a punishment ritual.
Willow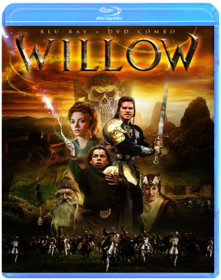 Ron Howard
Journey to the far corners of your imagination with Willow, for the first time ever on Blu-ray! Now fully digitally restored, this release features a dazzling array of extras, including new, never-before-seen exclusive content. From legendary filmmakers George Lucas and Ron Howard comes a timeless fantasy tale in which heroes comes in all sizes...and adventure is the greatest magic of all. When young Willow Ufgood (Warwick Davis) finds an abandoned baby girl, he learns she is destined to end the reign of the wicked Queen Bavmorda (Jean Marsh). In order to protect the child, Willow must team up with a rogue swordsman (Val Kilmer) and overcome the forces of darkness in the ultimate battle of good versus evil!
Willy Wonka & the Chocolate Factory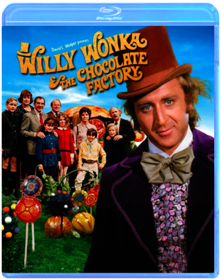 Mel Stuart
Willy Wonka & The Chocolate Factory (BD)
The Witches of Eastwick
George Miller
Need someone with demonic dash to portray the Devil? There are only two choices. Old Ned himself. And Jack Nicholson. The Witches of Eastwick to the better actor-and came up with the sleekest, sexiest supernatural comedy/thriller to emerge from this or any other world, earning Nicholson 1987 Best Actor Awards from the New York and Los Angeles Film Critics. The "witches" are in three modern-day women yearning for Mr. Right in a quaint New England town full of Mr. Uptights. Played glowingly by Cher (Moonstruck), Susan Sarandon (Lorenzo's Oil) and Michelle Pfeiffer (The Age of Innocence), they're lovely enough to tempt even the most jaded netherworld denizen. Soon, wealthy Daryl van Horne (Nicholson) arrives. Is his sudden appearance a coincidence? Or the outcome of the women's unconscious sorcery in this smooth adaptation of John Updyke's novel? Conjure up an evening's entertainment with The Witches of Eastwick. And have a devil of a good time.
Withnail and I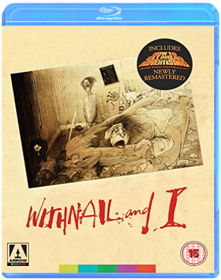 Bruce Robinson
The Worst Person in the World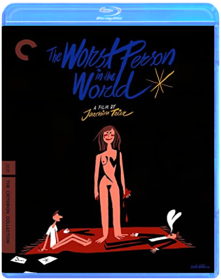 Joachim Trier
You Were Never Really Here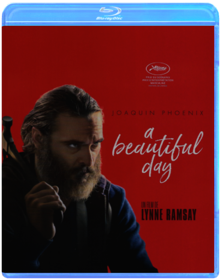 Lynne Ramsay
Zardoz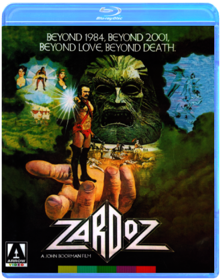 John Boorman