Breathless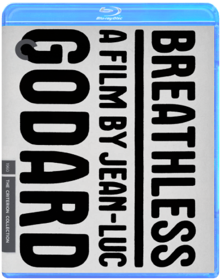 Jean-Luc Godard
There was before Breathless, and there was after Breathless. Jean-Luc Godard (Band of Outsiders) burst onto the film scene in 1960 with this jazzy, free-form, and sexy homage to the American film genres that inspired him as a writer for Cahiers du cin'ma. With its lack of polish, surplus of attitude, anything-goes crime narrative, and effervescent young stars Jean-Paul Belmondo (Pierrot le fou) and Jean Seberg (Bonjour tristesse), Breathless helped launch the French New Wave and ensured that cinema would never be the same. SPECIAL EDITION FEATURES Restored high-definition digital transfer, approved by director of photography Raoul Coutard, with uncompressed monaural soundtrack on the Blu-ray Archival interviews with director Jean-Luc Godard and actors Jean-Paul Belmondo, Jean Seberg, and Jean-Pierre Melville Contemporary interviews with Coutard, assistant director Pierre Rissient, and filmmaker D. A. Pennebaker Two video essays, one on Seberg and one on Breathless as film criticism Chambre 12, H"tel de suŠde, an eighty-minute 1993 documentary about the making of Breathless Charlotte et son Jules, a 1959 short by Godard starring Belmondo Trailer One Blu-ray and two DVDs, with all content available in both formats PLUS: A booklet featuring an essay by scholar Dudley Andrew, writings by Godard, Fran‡ois Truffaut's original treatment, and Godard's scenario
Vivre Sa Vie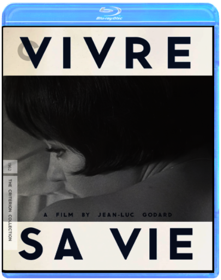 Jean-Luc Godard
Twelve vignettes show a young woman's life as a Paris prostitute. Directed by Jean-Luc Godard.
Contempt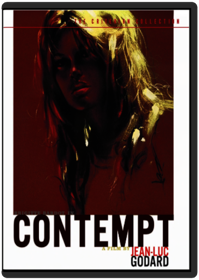 Jean-Luc Godard
Jean-Luc Godard's subversive foray into commercial filmmaking is a star-studded Cinemascope epic. Contempt (Le M pris) stars Michel Piccoli as a screenwriter torn between the demands of a proud European director (played by legendary director Fritz Lang), a crude and arrogant American producer (Jack Palance), and his disillusioned wife, Camille (Brigitte Bardot) as he attempts to doctor the script for a new film version of The Odyssey.
Contempt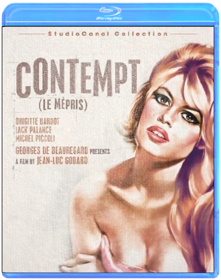 Jean-Luc Godard
A screenwriter's wife hates him for joining the U.S. producer of a Fritz Lang movie. Directed by Jean-Luc Godard.
Alphaville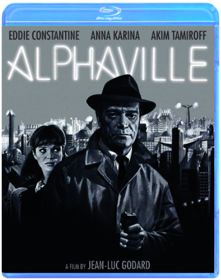 Jean-Luc Godard
A 4K Restoration! From Jean-Luc Godard, the influential director of Breathless, Contempt, Band of Outsiders and Pierrot Le Fou. American secret agent Lemmy Caution (Eddie Constantine, Attack of the Robots) is sent to the distant space city of Alphaville where he must find a missing person and kill the inventor of fascist computer Alpha 60. Anna Karina (The Nun) and Akim Tamiroff (After the Fox) co-star in this cockeyed fusion of science-fiction with pulp characters and surrealist poetry. Godard's irreverent journey to the mysterious Alphaville remains one of the least conventional films of all time. Beautifully shot in glorious black-and-white by Raoul Coutard (Jules and Jim, First Name: Carmen).

Special Features:
-Audio Commentary by Film Historian Tim Lucas
-Both Original French and English Versions of the Film
-Anna Karina Interview
-Colin MacCabe Introduction
-Theatrical Trailer
Pierrot le fou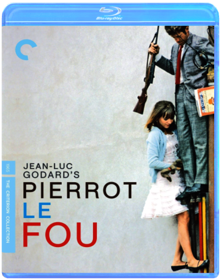 Jean-Luc Godard
Dissatisfied in marriage and life, Ferdinand (Jean-Paul Belmondo) takes to the road with the babysitter, his ex-lover Marianne Renoir (Anna Karina), and leaves the bourgeoisie behind. Yet this is no normal road trip: genius auteur Jean-Luc Godard's tenth feature in six years is a stylish mash-up of consumerist satire, politics, and comic-book aesthetics, as well as a violent, zigzag tale of, as Godard called them, "the last romantic couple." With blissful color imagery by cinematographer Raoul Coutard and Belmondo and Karina at their most animated, Pierrot le fou is one of the high points of the French new wave, and one last frolic before Godard moved ever further into radical cinema.
Made in U.S.A.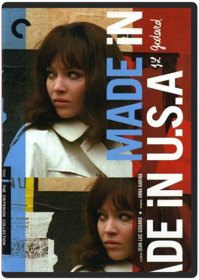 Jean-Luc Godard
How Is It Going?
Jean-Luc Godard
Directed by the legendary Jean-Luc Godard (Contempt, Weekend) - combining video and film, Comment Ca Va? is a fascinating dialectic on the dissemination and processing of information, both literary and visual. Two workers of a communist newspaper strike out to make a film and video about the newspaper and the printing plant. One of the workers, Odette (Anne-Marie Mieville), has strange ideas about content and form and how the film should be made. Comment ca va? is a formally brilliant work about the transmission of ideas by the major media. Jean-Luc Godard co-wrote the screenplay with Anne-Marie Mieville (Ici Et Ailleurs).
Every Man for Himself
Jean-Luc Godard
After a decade in the wilds of avant-garde and early video experimentation, Jean-Luc Godard (Breathless) returned to commercial cinema with this work of social commentary, star-driven and narrative while remaining defiantly intellectual and visually cutting-edge. Every Man for Himself, featuring a script by Jean-Claude Carrière (The Discreet Charm of the Bourgeoisie) and Anne-Marie Miéville (Ici et ailleurs), looks at the sexual and professional lives of three people—a television producer (Van Gogh's Jacques Dutronc), his ex-girlfriend (The Return of Martin Guerre's Nathalie Baye), and a prostitute (White Material's Isabelle Huppert)—to create a meditative story about work, relationships, and the notion of freedom. Made twenty years into his career, the film was, according to Godard, a second debut.