Bad Lieutenant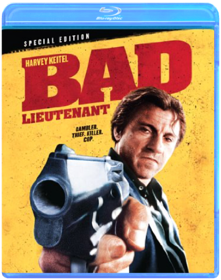 Abel Ferrara
Harvey Keitel is a nameless New York cop, hopelessly addicted to drugs, gambling, and sex. As he makes his way to various crime scenes, he is concerned only with taking bets from his fellow cops on the outcome of the ongoing National League playoffs. As his bad decisions drive him deeper into debt, his life becomes a surreal hell, with a constant intake of crack, coke, heroin and booze eroding what remains of his sanity. An investigation into the rape of a nun leads to his spiritual breakdown at the church crime scene, where he sees Jesus and the road to his salvation. This gutsy, highly original tale is one of Ferrara's most perfectly realized films and a pinnacle in the career of Keitel, whose performance transcends the screen in its sheer bravery.
Bat Pussy
Unknown
Bill & Ted's Most Excellent Collection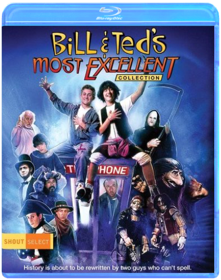 Pete Hewitt
Wyld Stallyns couldn' drag you away from this MOST EXCELLENT COLLECTION!

From the past to the future, and to Hell and back… witness the triumphant travels of history' most significant slackers Bill & Ted, in a bodacious, two-film Blu-ray set that' have you tuning up your air guitar for a stellar solo!

Bill & Ted' Excellent Adventure finds our non-heinous heroes (Alex Winter and Keanu Reeves) in danger of flunking History: a most odious proposition! But when the righteous Rufus (George Carlin) arrives in a time-traveling phone booth, the dense dudes discover their destiny… and call on the past' biggest names for help!

In Bill & Ted' Bogus Journey, the titular time travelers aren' making history: they are history! When an evil-doer from the future sends eviller robot twins of Bill & Ted to assassinate and replace good, non-robot Bill & Ted, the guys wind up face to face with the Grim Reaper (William Sadler)! Can the now-dead duo escape, defeat their evil doppelgangers, and win their Battle of the Bands contest?
Bullitt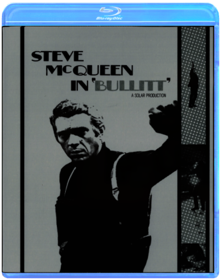 Peter Yates
Bullitt (BD)
Crimson Peak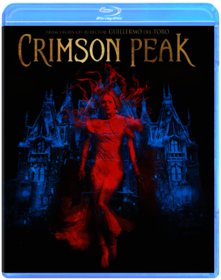 Guillermo del Toro
When her heart is stolen by a seductive stranger, a young woman is swept away to a house atop a mountain of blood-red clay— a place filled with secrets that will haunt her forever. Between desire and darkness, between mystery and madness, lies the truth behind Crimson Peak. From the imagination of director Guillermo del Toro (Pan's Labyrinth) comes a gothic romance masterpiece starring Tom Hiddleston, Jessica Chastain, Mia Wasikowska and Charlie Hunnam.
Cronos
Guillermo del Toro
After an antique dealer finds a 400-year-old device that makes the user younger and promises eternal life, he discovers that its powers come with a heavy price.
Genre: Horror
Rating: R
Release Date: 0000-00-00
Media Type: Blu-Ray
Dog Day Afternoon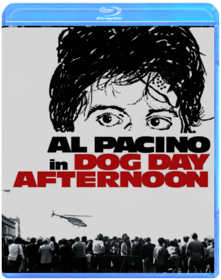 Sidney Lumet
Don't Breathe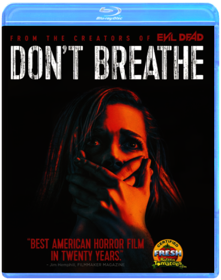 Fede Alvarez
From the twisted minds behind EVIL DEAD comes a new terrifying experience. Three young thieves (Jane Levy, Dylan Minnette, Daniel Zovatto) fight for their lives after breaking into the home of a blind man (Stephen Lang) who has a dark side.
Dumbo
Ben Sharpsteen
For the first time ever, in celebration of this landmark film's 70th anniversary, experience the daring adventures of the world's only flying elephant with a dazzling all-new digital restoration and brilliant Disney enhanced high definition theatre mix sound. The inspirational tale of Dumbo, the courageous baby elephant who uses his sensational ears to soar to fame with the help of his clever best friend Timothy Q. Mouse, will thrill and delight audiences of all ages. And now, the award-winning music and empowering messages about friendship and belief in yourself reach new heights in this must-have Blu-ray high-definition presentation of Walt Disney s animated classic Dumbo!
Fantastic Mr. Fox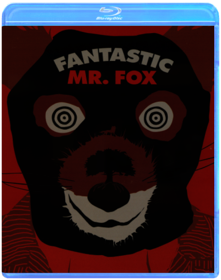 Wes Anderson
Limited Edition Steelbook
Four Weddings and a Funeral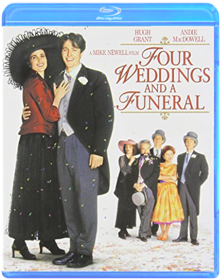 Mike Newell
The champagne is flowing and so is the funin this "delightful and sly" (Roger Ebert) romantic comedy about two people who belong together but just can't seem to tie the knot. Ushering in two Academy Award nominations*, and starring Hugh Grant (Notting Hill), Andie MacDowell (Michael) and a superb ensemble cast that includes Oscar nominee** Kristin Scott Thomas, Four Weddings and a Funeral is truly "a very special occasion" (Rolling Stone)! Charlie (Grant) is always the best man but never the groom. Determined to avoid even a hint of commitment, this handsome English gentleman is notoriously late to every wedding. But today he's in for a real surprise because not only did he forget the ring... but he also just caught a glimpse of the girl of his dreams (MacDowell)! "Elegant, festive and very, very funny" (The New York Times), Four Weddings and a Funeral is engaging entertainment from beginning to end.
Good Night, and Good Luck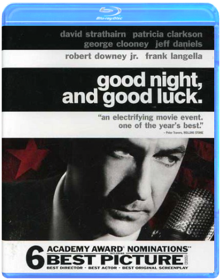 Stephen Mirrione, George Clooney
"Good Night, And, Good Luck." takes place during the early days of broadcast journalism in 1950's America. It chronicles the real-life conflict between television newsman Edward R. Murrow and Senator Joseph McCarthy and the House Un-American Activities Committee. With a desire to report the facts and enlighten the public, Murrow, and his dedicated staff - headed by his producer Fred Friendly and Joe Wershba in the CBS newsroom - defy corporate and sponsorship pressures to examine the lies and scaremongering tactics perpetrated by McCarthy during his communist 'witch-hunts'. A very public feud develops when the Senator responds by accusing the anchor of being a communist. In this climate of fear and reprisal, the CBS crew carries on and their tenacity will prove historic and monumental.

DVD Features:
Audio Commentary:with George Clooney and Grant Heslov
Documentary:Good Night, and Good Luck companion piece
Theatrical Trailer
The Good, the Bad, the Weird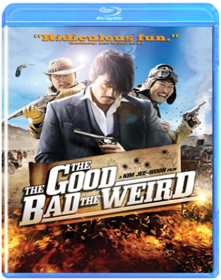 Ji-Woon Kim
From South Korea comes this wild take on Sergio Leone s classic spaghetti Western The Good, the Bad and the Ugly. It s 1930s Manchuria and greed is in the air. A manic outlaw, a nasty holy man and a determined bounty hunter are all in hot pursuit of a treasure map. Throw in Chinese gangsters, the Japanese army and other rival factions also in pursuit of the invaluable map, and it all comes down to a you ve-got-to-see-it-to-believe-it showdown in the desert. One of the most expensive films ever made in South Korea, THE GOOD, THE BAD, THE WEIRD was the talk of festivals worldwide and won such prizes as the Asia Pacific Screen Award for its cinematography and the Asian Film Award for Best Supporting Actor (Jung Woo-sung).
Hair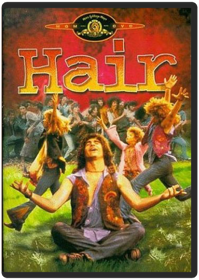 Milos Forman
Brimming with the energy, passion and music that rocked a nation, Hair is an entertaining and powerful tribute to the turbulent spirit of the '60s. Brilliantly recreated by OscarÂ(r)-winning* director Milos Forman and screenwriter Michael Weller (Ragtime), this vibrant screen version of the Broadway phenomenon ranks "among the best film musicals" (The Hollywood Reporter)! Fresh from the farm, Claude Bukowski (John Savage, The Thin Red Line) arrives in New York City for a date with the Army Induction Board, only to walk into a hippie "happening" inCentral Park and fall in love with the beautiful Shelia (Beverly D'Angelo, American History X). Befriended by the hippies' pacifist leader, Berger (Treat Williams, Mulholland Falls), and urged to crash a formal party in order to declare his love for Shelia, Claude begins an adventure that lands him in jail, Central Park Lake and, finally, in the army. But Berger's final effort to save Claude from Vietnam sets in motion a bizarre twist of fate with shocking consequences. *1975: One Flew Over the Cuckoo's Nest; 1984: Amadeus
The Happiness of the Katakuris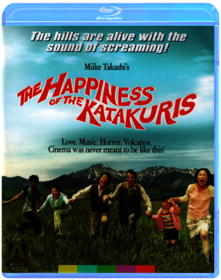 Takashi Miike
From Takashi Miike, the prolific director of such shocking hits including Audition and Ichi the Killer comes "The Sound of Music meets Dawn of the Dead"!

The Katakuris are a family trying to run a peaceful country inn but with a lack of guests there is much excitement for their first visitor, until they wind up dead! As each guest in turn dies in strange circumstances the family agree to hide the bodies but will the coverups come back to haunt them...

In The Happiness of the Katakuris scenes of grotesque stop motion animation, surreal musical numbers and zombies combine to make one of the finest horror-comedies ever made.
Hellboy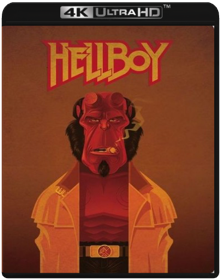 Guillermo del Toro
From visionary writer/director Guillermo del Toro (director of Blade II, The Devil's Backbone) comes Hellboy, a supernatural action adventure based on Mike Mignola's popular Dark Horse Comics series of the same name. Born in the flames of hell and brought to Earth as an infant to perpetrate evil, Hellboy (Ron Perlman) was rescued from sinister forces by the benevolent Dr. Broom (John Hurt), who raised him to be a hero. In Dr. Broom's secret Bureau of Paranormal Research and Defense, Hellboy creates an unlikely family consisting of the telepathic "Mer-Man" Abe Sapien (Doug Jones) and Liz Sherman (Selma Blair), the woman he loves who can control fire. Hidden from the very society that theyprotect, they stand as the key line of defense against an evil madman who seeks to reclaim Hellboy to the dark side and use his powers to destroy mankind.
The Invisible Man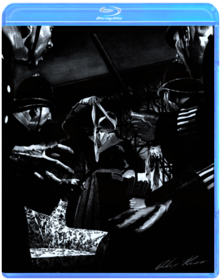 James Whale
The signature adaptation of H.G. Wells' The Invisible Man stars Claude Rains as a mysterious scientist who discovers a serum that makes him invisible. Covered by bandages and dark glasses, the scientist arrives at a small English village and attempts to hide his amazing discovery. He soon realizes, however, that the same drug which renders him invisible is slowly driving him insane and capable of committing unspeakable acts of terror. Directed by James Whale, the horror classic features groundbreaking special effects by John P. Fulton that inspired many of the techniques that are still used today.
Logan Lucky
Steven Soderbergh
Looper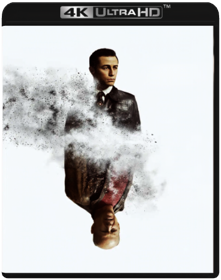 Rian Johnson
In the futuristic action thriller Looper, time travel will be invented – but it will be illegal and only available on the black market. When the mob wants to get rid of someone, they will send their target 30 years into the past where a "looper" – a hired gun, like Joe (Joseph Gordon-Levitt) – is waiting to mop up. Joe is getting rich and life is good…until the day the mob decides to "close the loop," sending back Joe's future self (Bruce Willis) for assassination. The film is written and directed by Rian Johnson and also stars Emily Blunt, Paul Dano, and Jeff Daniels.
Mandy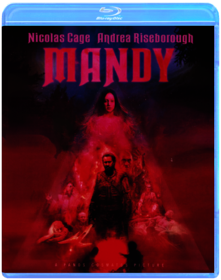 Panos Cosmatos
The quiet life of devoted couple Red (Nicolas Cage, Leaving Las Vegas) and Mandy (Andrea Riseborough, Birdman) takes a dark and bizarre turn when a nightmarish cult and their maniacal leader (Linus Roache, "Vikings") seek to possess Mandy…body and soul. A shocking assault on the innocent pair leads to a spiraling, surreal, bloody rampage of all out, mind-altering vengeance. "Certainly not for the faint of heart" (The Hollywood Reporter), Mandy is "a primal, psychedelic rage-scream of a movie" (Slash Film).
Nixon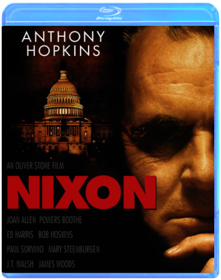 Oliver Stone
Anthony Hopkins electrifies the screen in NIXON — the acclaimed hit from controversial director Oliver Stone. Nominated for 4 Academy Awards(R), NIXON takes a riveting look at a complex man whose chance of greatness was ultimately destroyed by his passion for power — when his involvement in conspiracy jeopardized the nation's security and the presidency of the United States! With a phenomenal all-star cast, featuring Ed Harris, James Woods, and Joan Allen, NIXON is powerful motion picture entertainment you won't want to miss! Also included: exclusive never-before-seen footage, plus an Oliver Stone interview!
Only God Forgives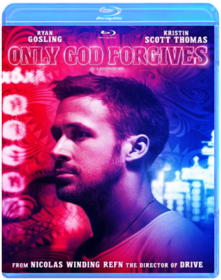 Nicolas Winding Refn
Julian (Ryan Gosling), an American fugitive from justice, runs a boxing club in Bangkok as a front for his drug business. His mother (Kristin Scott Thomas), the head of a vast criminal organization, arrives from the US to collect the body of her favorite son, Billy. Julian's brother has just been killed after having savagely murdered a young prostitute. Crazy with rage and thirsty for vengeance she demands the heads of the murderers from Julian. But first, Julian must confront Chang (Vithaya Pansringarm), a mysterious retired policeman - and figurehead of a divine justice - who has resolved to scourge the corrupt underworld of brothels and fight clubs.
Orgazmo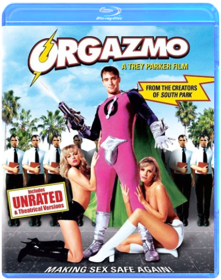 Trey Parker
Joe Young (Trey Parker) is a devout Mormon visiting Hollywood to convert the unenlightened. While spreading the word, Joe is offered $20,000 to play Captain Orgazmo in a porn director's film. Mindful of the financial burdens of his upcoming wedding, Joe reluctantly accepts the role, not certain of what he's in for! Written, directed and starring South Park co-creator Trey Parker and featuring his South Park partner Matt Stone, this hilarious send-up of the porn industry will have you laughing long after the credits roll.
The Orphanage
Juan Antonio Bayona
Orphanage, The (BD/DVD)
Panic Room
David Fincher
Trapped in their New York brownstone's panic room, a hidden chamber built as a sanctuary in the event of break-ins, newly divorced Meg Altman (Jodie Foster) and her daughter, Sarah (Kristen Stewart),play a deadly game of cat-and-mouse with three intruders—Burnham (Forest Whitaker), Raoul (Dwight Yoakam) and Junior (Jared Leto) — during a brutal home invasion. But the room itself is the focal point because what the intruders really want is inside it.
Pee-wee's Big Adventure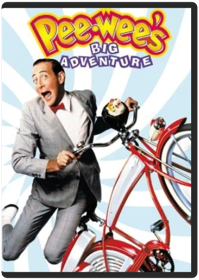 Tim Burton
Former animator Tim Burton (Beetlejuice, Edward Scissorhands, Ed Wood, Batman, Mars Attacks!) made his feature directorial debut with this delightful comedy, coscripted by the late Phil Hartman (who also appears briefly
The Ring
Gore Verbinski
The Sarah Silverman Program - Season 1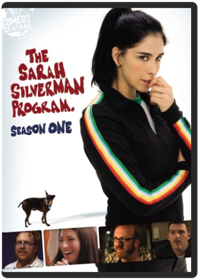 Sarah Silverman
Sarah Silverman says what's on her mind. And no one else's. In this first season of the critically acclaimed The Sarah Silverman Program, Sarah gets hepped up on cough syrup, takes in a homeless man and poops her pants. With her unique perspective on life and her ability to turn just about everything into a song, find out why Sarah Silverman is an American treasure. An offensive, filthy-mouthed treasure.
The Sarah Silverman Program - Season 2 Part 1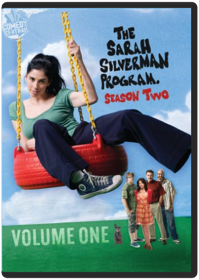 Sarah Silverman
Join Sarah Silverman and friends for the second season of her critically acclaimed Comedy Central series. Watch as she deports her cleaning lady, joins a radical anti-abortion group, and licks her dog's anus. She also dons blackface, brings God to her high school reunion, and goes on "Cookie Party". Spend a few hours in Sarah's world, where you come for the brilliant writing and performances but you stay for the farts. Disc 1: - Bored of the Rings - Joan of Arf - Face Wars - Doody - Ah, Men - Maid to Border Disc 2: Bonus Materials
The Sarah Silverman Program - Season 2 Part 2
Join Sarah Silverman and friends for the second season of her critically acclaimed Comedy Central series. Watch as she gets high for the first time, drives into Osama bin Laden (or at least people she believes look like him), suffers from bed-wetting and becomes homeless. Had enough yet? Well she also mocks the institution of marriage…by marrying her dog. Disgusted? Offended? Think we're lying? Then watch now and see for yourself!
The Sarah Silverman Program - Season 3
Rob Schrab, Wayne McClammy, Dan Sterling
Emmy nominated for her role, Sarah Silverman and costars Laura Silverman, Brian Posehn, Steve Agee and Jay Johnston return for another season of loopy adventures in irresponsibility and rudeness: including made-up disabilities, creepy pedophile vans, wild ecstasy trips and shocking revelations about Sarah's lady parts. If you like serial-pooping pigeons and dry-heaving, you'll love the final season of this critically acclaimed series.
Shakespeare in Love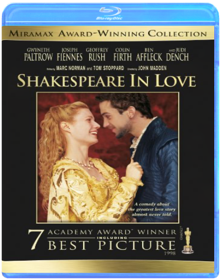 John Madden
Triumphant winner of 7 Academy Awards(R) — including Best Picture — this witty, sexy smash features Oscar(R)-winning Best Actress Gwyneth Paltrow (SLIDING DOORS, THE ROYAL TENENBAUMS) and an amazing cast that includes Academy Award-winners Judi Dench (Best Supporting Actress), Geoffrey Rush (Best Actor — SHINE), and Ben Affleck (GOOD WILL HUNTING, PEARL HARBOR). When Will Shakespeare (Joseph Fiennes — ELIZABETH) needs passionate inspiration to break a bad case of writer's block, a secret romance with the beautiful Lady Viola (Paltrow) starts the words flowing like never before! There are just two things he'll have to learn about his new love: not only is she promised to marry someone else, but she's successfully impersonating a man in order to play the lead in Will's latest production! A truly can't-miss motion picture event with outstanding critical acclaim to match its impressive collection of major awards — everyone will love this funny behind-the-scenes look at the writing of the greatest love story ever told!
Shutter Island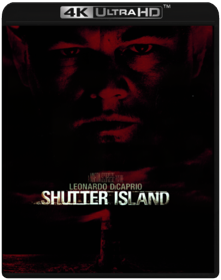 Martin Scorsese
Academy Award® winning director Martin Scorsese once again teams up with Leonardo DiCaprio in this spine-chilling thriller that critics say "sizzles with so much suspense that it's hot to the touch."** When U.S. Marshal Teddy Daniels (DiCaprio) arrives at the asylum for the criminally insane on Shutter Island, what starts as a routine investigation quickly takes a sinister turn. As the investigation unfolds and Teddy uncovers more shocking and terrifying truths about the island, he learns there are some places that never let you go. **Peter Travers, Rolling Stone.
Sullivan's Travels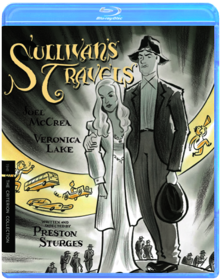 Preston Sturges
Swimming Pool
Francois Ozon
Dive into a mind-bending thriller that's soaked with raw sensuality! A murder-mystery author's search for inspiration takes a wicked turn when she meets a sexy and provocative young woman with an explosive past, in the movie Interview calls "A thrilling film! Charlotte Rampling and Ludivine Sagnier sizzle!"
Tank Girl
Rachel Talalay
The year's 2033 and since a humongous meteor hit earth, the world just hasn't been the same. No movies, no cable television, no water! A mega-villain, Kesslee (Malcolm McDowell), the leader of Water & Power, holds the world in his grasp since he controls all the water…or so he thinks. Two colossal enemies stand in his way: (1.) The Rippers, an army of half-men/half-kangaroo people whose sole purpose is to bring down Water & Power and (2.) a chick with a tank and tons of attitude: aka Tank Girl (Lori Petty). Kesslee had better get a grip on reality and his water jugs because not even a run in her stockings is going to stop her from saving the world!
Tootsie
Sydney Pollack
BLU-RAY SPECIAL EDITION FEATURES: New 4K digital restoration, with uncompressed monaural soundtrack Audio commentary featuring director Sydney Pollack, taken from Criterion's 1991 laserdisc edition of the film New interview with comedy writer Phil Rosenthal Interview with Dorothy Michaels by film critic Gene Shalit, from the film's production Making of "Tootsie," a 1982 documentary directed by Rocky Lang A Better Man: The Making of "Tootsie," a 2007 documentary directed by Charles Kiselyak and featuring interviews with Pollack; actors Dabney Coleman, Teri Garr, Hoffman, and Jessica Lange; and writers Larry Gelbart and Murray Schisgal Screen and wardrobe test footage of Hoffman Deleted scenes and trailers PLUS: An essay by critic Michael Sragow More!
The Tree of Life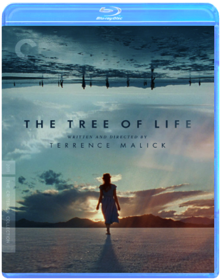 Terrence Malick
This stunningly original triumph from visionary director Terrence Malick stars Academy Awardr Nominee Brad Pitt and Academy Awardr Winner Sean Penn. The epic, yet intimate, story follows the life journey of Jack O'Brien (played as an adult by Penn), the eldest son of a fractured Midwestern family. Pitt delivers a powerful performance as the cataclysmic force of nature in Jack's world, his complex and rigidly authoritarian father. Hailed as a visually breathtaking masterpiece by critics and audiences alike, The Tree Of Life won the Cannes Film Festival's highest honor, becoming one of the year's most talked about films.
The Usual Suspects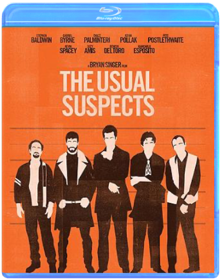 Bryan Singer
USUAL SUSPECTS, THE(BD)
Weird Science
John Hughes
Teen life is full of mysteries, but nothing is more hilarious than Weird Science, the out-of-this-world comedy that helped define a generation! Join two socially challenged computer whizzes (Anthony Michael Hall and Ilan Mitchell-Smith) as they set out to create the "perfect woman" (supermodel Kelly LeBrock). Like a computer-generated fairy godmother, the duo's heavenly creation guides the pair through the pleasures and pitfalls of teenage life. From writer/director John Hughes (The Breakfast Club, Sixteen Candles), Weird Science is an outrageous coming-of-age guilty pleasure where every teenage boy's fantasy comes to life.