The Mikado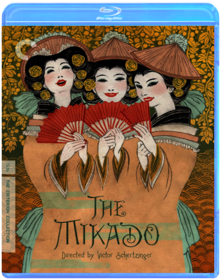 Victor Schertzinger
The legendary Gilbert and Sulliavan troupe the D'Oyly Carte Opera Company joined forces with Hollywood for this 1939 Technicolor version of the fabled comic opera, the first complete work by the famed duo to be adapted for the screen, directed by musician and Oscar-nominated filmmaker Victor Schertzinger (One Night of Love, Road to Singapore). The result is a lavish cinematic retelling of the British political satire set in exotic Japan, with such enduringly popular numbers as "A Wandering Minstrel I" and "Three Little Maids from School Are We," and featuring performances by American singer Kenny Baker as well as a host of renowned D'Oyly Carte actors, including Martyn Green and Sydney Granville.
Dumbo
Ben Sharpsteen
For the first time ever, in celebration of this landmark film's 70th anniversary, experience the daring adventures of the world's only flying elephant with a dazzling all-new digital restoration and brilliant Disney enhanced high definition theatre mix sound. The inspirational tale of Dumbo, the courageous baby elephant who uses his sensational ears to soar to fame with the help of his clever best friend Timothy Q. Mouse, will thrill and delight audiences of all ages. And now, the award-winning music and empowering messages about friendship and belief in yourself reach new heights in this must-have Blu-ray high-definition presentation of Walt Disney s animated classic Dumbo!
The Red Shoes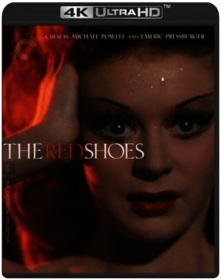 Michael Powell, Emeric Pressburger
The Red Shoes, the singular fantasia from Michael Powell and Emeric Pressburger (Black Narcissus, The Small Back Room), is cinema's quintessential backstage drama, as well as one of the most glorious Technicolor visual feasts ever concocted for the screen. Moira Shearer (The Tales of Hoffmann, Peeping Tom) is a rising star ballerina romantically torn between an idealistic composer and a ruthless impresario intent on perfection. Featuring outstanding performances, blazingly beautiful cinematography by Jack Cardiff (Black Narcissus, The African Queen), Oscar-winning sets and music, and an unforgettable, hallucinatory central dance sequence, this beloved classic, now dazzlingly restored, stands as an enthralling tribute to the life of the artist.
Alice in Wonderland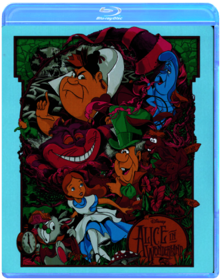 Clyde Geronimi, Wilfred Jackson, Hamilton Luske
Walt Disney's Beloved Masterpiece Makes Its Breathtaking Blu-ray Debut!

Experience the magic and majesty of Alice In Wonderland with the ultimate collector's dream. For the first time, Walt Disney's timeless classic bursts into brilliance in Blu-ray Hi Definition! Featuring Disney Enhanced Home Theater Mix, this remarkable digital restoration boasts pristine sound and unparalleled picture quality. Plus, fascinating bonus features including "Through The Keyhole: A Companion's Guide To Wonderland" and an exciting interactive game, "Painting The Roses Red", have been specifically designed for this landmark release.

Join Alice as she chases the White Rabbit and journeys into a topsy-turvy world that gets "curiouser and curiouser" as her fantastical adventures unfold. Meet the Mad Hatter, March Hare, Tweedledee & Tweedledum, the Cheshire Cat, the Queen of Hearts and more unforgettable characters, all set against a backdrop of awe-inspiring splendor.

Filled with spectacular songs and animation, this 2-disc 60th Anniversary celebration of Alice In Wonderland is more wondrous than you ever could have imagined!
The Umbrellas of Cherbourg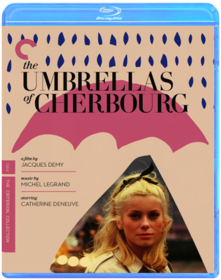 Jacques Demy
Marat / Sade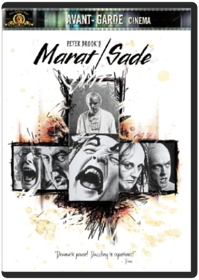 Tom Priestley, Peter Brook
Directed by Peter Brook and based on the TonyÂ(r) Award-winning play by Peter Weiss, this spellbinding tale of 'slashing power and disturbance (The Film Daily) bristles with the riveting energy and excellent (Variety) performances by the Royal Shakespeare Theatre Company, including Ian Richardson and Patrick Magee. Brimming with raving lunatics, crackling whips, catatonicseizuresand even musical interludesMarat/Sade is an exciting, overwhelming [and] stunning tour de force (Boxoffice)! When notorious social criticand inmate of Charenton's asylum for the insanethe Marquis de Sade (Magee), stages a play about the murder of the French Revolution's Jean-Paul Marat, the production takes on an alarming life of its own. And as tempers flare,arguments rage and chaos engulfs both the sane and the mad, the inmates finally turn against their keepersin a brilliant, breathtaking and completely bizarre conclusion'that will leave you raving for more!
Yellow Submarine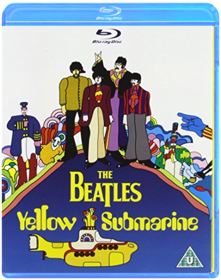 The Beatles
The Beatles' classic 1968 animated feature film, Yellow Submarine, has been digitally restored for DVD and Blu-ray release. The film's songtrack album CD is also being re-issued.

Currently out of print, the film has been restored in 4K digital resolution for the first time by Paul Rutan Jr. and his team of specialists at Triage Motion Picture Services and Eque Inc. Due to the delicate nature of the hand-drawn original artwork, no automated software was used in the digital clean-up of the film's restored photochemical elements. This was all done by hand, frame by frame.

Bonus features for the Yellow Submarine DVD and Blu-ray include a short making-of documentary titled Mod Odyssey" (TRT: 7:30), the film's original theatrical trailer, audio commentary by producer John Coates and art director Heinz Edelmann, several brief interview clips with others involved with the film, storyboard sequences, 29 original pencil drawings and 30 behind-the-scenes photos. Both Digipak packages will include reproductions of animation cels from the film, collectible stickers, and a 16-page booklet with a new essay by Yellow Submarine aficionado John Lasseter (Chief Creative Officer, Walt Disney and Pixar Animation Studios).

Directed by George Dunning, and written by Lee Minoff, Al Brodax, Jack Mendelsohn and Erich Segal, Yellow Submarine began its voyage to the screen when Brodax, who had previously produced nearly 40 episodes of ABC's animated Beatles TV series, approached The Beatles' manager Brian Epstein with a unique vision for a full-length animated feature.

Yellow Submarine, based upon a song by John Lennon and Paul McCartney, is a fantastic tale brimming with peace, love, and hope, propelled by Beatles songs, including Eleanor Rigby," When I'm Sixty-Four," Lucy in the Sky With Diamonds," All You Need Is Love," and It's All Too Much." When the film debuted in 1968, it was instantly recognized as a landmark achievement, revolutionizing a genre by integrating the freestyle approach of the era with innovative animation techniques.

Blu-Ray Packaging:

Digi Blu-Ray to include 16 page booklet, reproductions of film cells of each of the four Beatles characters + stickers.

Blu-Ray Tracklisting

Feature film [TRT: 89:00]

Fully restored in 4K and presented in the original aspect ratio of 1:66-1

Audio options:

English 5.1 DTS

German 5.1 DTS

Italian 5.1 DTS

English Dolby Stereo

Original Mono

Audio Commentary Heinz Edelmann (Art Director) and John Coates (Producer)

Subtitle languages (feature only):

English, French, German, Spanish, Italian, Portuguese, Dutch, Swedish, Norwegian, Danish, Polish, Finnish, Japanese

Extra features:

Mod Odyssey documentary [TRT: 7:30]

Original theatrical trailer [TRT: 3:30]

Storyboard sequences:

- Sea of Monsters (split screen footage) [TRT: 4:20]

- Battle of the Monsters [118 images]

- Pepperland [64 images]

Interviews:

- Paul Angelis (voice of Ringo and Chief Blue Meanie) [TRT: 1:39]

- John Clive (voice of John) [TRT: 2:03]

- David Livesey (key animator) [TRT: 1:11]

- Millicent McMillan (Heinz Edelmann's assistant) [TRT: 1:12]

- Jack Stokes (animation director) [TRT: 3:42]

- Erich Segal (co-writer) [TRT: 1:38]

Original pencil drawings [29 images]

Behind-the-scenes photos [30 images]
Willy Wonka & the Chocolate Factory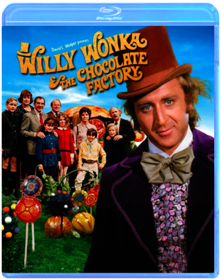 Mel Stuart
Willy Wonka & The Chocolate Factory (BD)
Phantom of the Paradise
Brian De Palma
Phantom Of The Paradise is a ground-breaking cult film favorite from acclaimed writer/director Brian De Palma (Carrie, Dressed To Kill).

Paul Williams wrote the acclaimed score for this musical horror classic, and stars as an evil record tycoon haunted and taunted by the disfigured composer Winslow Leach (William Finley, Sisters) he once wronged. Cheered by the Los Angeles Times as a delightful, outrageous…visual triumph, and also starring Jessica Harper (Suspiria, Shock Treatment) and Gerrit Graham (Used Cars, Terrorvision), this hilarious send-up of the glam rock era is pure entertainment from beginning to end.
Lisztomania
Ken Russell
The shaggy-maned idol rips into his song – and the audience screams with excitement. Some ecstatic fans storm the stage, wanting simply to touch him. Some want to bear his child. One adoring woman announces she already has. And outside the hall, a horse-drawn carriage waits to whisk the performer away. Meet Franz Liszt (Roger Daltrey), rock star, circa 1840. And great ready for all the glitter, groupies and gaudy good times of Lisztomania. The incredible list of frenzied delights goes on and on in this splendiferous extravaganza from writer/director Ken Russell, whose works include Women in Love, Altered States and Crimes of Passion. He takes you where no one else does. Or dares. Brace yourself for Lisztomania. Viewers expecting a polite gathering of people neatly posed on Louis XVI furniture are going to be blown out of their chairs, but good!
Nashville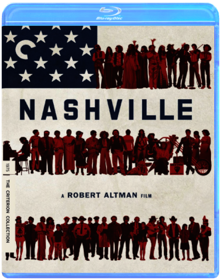 Robert Altman
This cornerstone of 1970s American moviemaking from Robert Altman (Short Cuts) is a panoramic view of the country's political and entertainment landscapes, set in the nation's music capital. Nashville weaves the stories of twenty-four characters—from country star to wannabe to reporter to waitress—into a cinematic tapestry that is equal parts comedy, tragedy, and musical. Many members of the astonishing cast wrote and performed their own songs live on location, which lends another layer to the film's quirky authenticity. Altman's ability to get to the heart of American life via its eccentric byways was never put to better use than in this grand, rollicking triumph, which barrels forward to an unforgettable conclusion.
The Rocky Horror Picture Show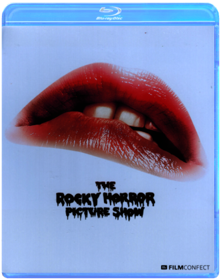 Jim Sharman
Fasten your garter belt and come up to the lab and see what's on the slab! It's The Rocky Horror Picture Show Special Edition, a screamingly funny, sinfully twisted salute to sci-fi, horror, B-movies and rock music, all rolled into one deliciously decadent morsel. And now there's even more to make you shiver with antici...pation: two additional musical numbers, "Once In A While" and "Superheroes", never seen theatrically or available on video! The madcap, musical mayhem begins when rain-soaked Brad and Janet take refuge in the castle of Dr. Frank-N-Furter, a transvestite mad scientist from outer space who is about to unveil his greatest creation - and have a bit of fun with his reluctant guests! Join Tim Curry, Barry Bostwick, Susan Sarandon and rock star Meat Loaf in the most popular cult classic of all time.
Tommy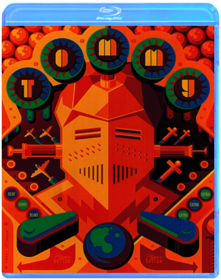 The Who, Ken Russell
This classic rock opera is brought energetically to life by an outstanding cast including many stars of the rock music industry. Told through the remarkable music of The Who, this is the story of Tommy, who, when just a boy of six, witnessed the murder of his father by his mother (Ann-Margret) and her lover (Oliver Reed). They command him, "You didn't hear it, you didn't see it, and you won't say anything to anyone…" As a result, the traumatized boy retreats into the shadows of his mind and becomes deaf, dumb, and blind. Growing into manhood, Tommy (Roger Daltrey) is subjected to several bizarre cure attempts by The Acid Queen (Tina Turner), the Preacher (Eric Clapton), and the Specialist (Jack Nicholson). In spite of his handicap, Tommy defeats the Pinball Wizard (Elton John) and becomes the champ, attaining a devoted following. When he is finally cured, he is hailed by his fans as a "Messiah."
Alice in Wonderland: An X-Rated Musical Fantasy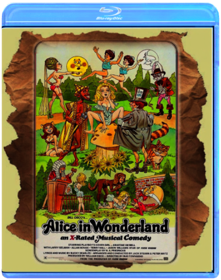 Bud Townsend
This Top grossing independent film is now available on DVD. "Alice In Wonderland" The first adult musical, has broken new ground. Playboy covergirl Kristine DeBell, Considered by many to be the most beautiful girl in the world,can now be seen cavorting erotically with all the Lewis Carrol Characters. There has never been an erotic film that can come close to the production value of "Alice In Wonderland". It is a milestone in cinematic history, and is most certainly a true collectors item.
Fairy Tales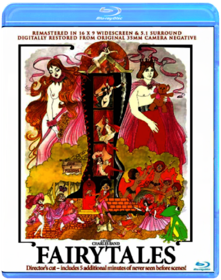 Harry Hurwitz
Grease
Randal Kleiser
Hair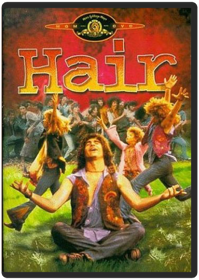 Milos Forman
Brimming with the energy, passion and music that rocked a nation, Hair is an entertaining and powerful tribute to the turbulent spirit of the '60s. Brilliantly recreated by OscarÂ(r)-winning* director Milos Forman and screenwriter Michael Weller (Ragtime), this vibrant screen version of the Broadway phenomenon ranks "among the best film musicals" (The Hollywood Reporter)! Fresh from the farm, Claude Bukowski (John Savage, The Thin Red Line) arrives in New York City for a date with the Army Induction Board, only to walk into a hippie "happening" inCentral Park and fall in love with the beautiful Shelia (Beverly D'Angelo, American History X). Befriended by the hippies' pacifist leader, Berger (Treat Williams, Mulholland Falls), and urged to crash a formal party in order to declare his love for Shelia, Claude begins an adventure that lands him in jail, Central Park Lake and, finally, in the army. But Berger's final effort to save Claude from Vietnam sets in motion a bizarre twist of fate with shocking consequences. *1975: One Flew Over the Cuckoo's Nest; 1984: Amadeus
Monty Python's Life of Brian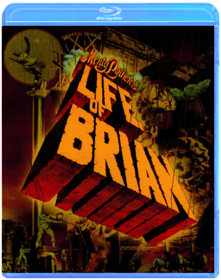 Terry Jones
On a Midnight Clear 2000 years ago, three wise men enter a manger where a babe is wrapped in swaddling clothes. It is an infant called Brian...and the three wise men are in the wrong manger. For the rest of his life, Brian (Graham Chapman) finds himself regarded as something of a Messiah, yet he's always in the shadow of this Other Guy from Galilee. Brian is witness to the Sermon of the Mount, but his seat is in such a bad location that he can't hear any of it ("Blessed are the cheesemakers?"). Ultimately he is brought before Pontius Pilate and sentenced to crucifixion, which takes place at that crowded, non-exclusive execution site a few blocks shy of Calvary. Rather than utter the Last Six Words, Brian leads his fellow crucifixees in a spirited rendition of a British music hall cheer-up song "Always Look On The Bright Side of Life." The whole Monty Python gang (Chapman, John Cleese, Michael Palin, Eric Idle, and Terry Gilliam) are on hand in multiple roles, playing such sacred characters as Stan Called Loretta, Deadly Dirk, Casts the First Stone, and Intensely Dull Youth; also showing up are Goon Show veteran Spike Milligan and a Liverpool musician named George Harrison.
Pink Floyd: The Wall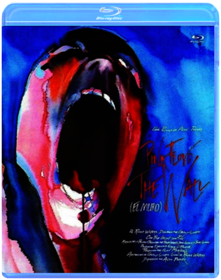 Alan Parker
In celebration of the 25th anniversary of the release of Alan Parker's masterpiece film version of Pink Floyd's groundbreaking prog rock album "The Wall", Columbia has released this special limited-edition DVD of the film. Packaged in a deluxe DVD digi-pak designed to look like "The Wall" with debossed brick work and a clear O-card, the release features a photo montage of film shots and a fold-out reproduction of the original film promo poster. Also includes the documentary "Other Side of the Wall" about the making-of and "Retrospective", an exclusive 45 minute retrospective documentary with interview of Roger Waters, Alan Parker, Gerald Scarfe, lots more. Loosely based on the life story of Syd Barrett, Pink Floyd's original front man (who was kicked out of the band for his bizarre and disturbing behavior only to go insane shortly thereafter), PINK FLOYD: THE WALL stars Bob Geldof as Pink, a mentally damaged man who has gone from a hopeful child artist to a burned-out rock star drifting away from reality. As Pink festers in his hotel room, elements of his abusive childhood come back to haunt him until he begins to descend into absolute madness. Director Alan Parker's intense and fully realized film interpretation of the English band's classic album THE WALL melds whimsical fantasy with dark Shakespearean drama. The film makes innovative use of sets, costumes, and special effects to create a unique surrealistic strangeness worthy of Luis Buñuel and Salvador Dali's UN CHIEN ANDALOU. Both disturbing and bedazzling, PINK FLOYD: THE WALL is a must-see film for any music lover.
Monty Python's The Meaning of Life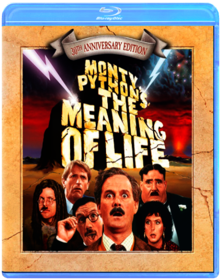 Terry Jones and Terry Gilliam
Those six pandemonium-mad Pythons are back with their craziest adventure ever! Graham Chapman, John Cleese, Terry Gilliam, Eric Idle, Terry Jones and Michael Palin have returned to explain The Meaning of Life. These naughty Brits offer the usual tasteful sketches involving favorite body parts and bodily functions, the wonders of war, the miracle of birth and a special preview of what's waiting for us in Heaven. You'll never look at life in quite the same way again! Hailed as "an exhilarating experience" (Time) and pronounced "the best movie from England's satirical sextet." (Newsweek)
Purple Rain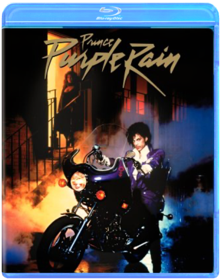 Prince, Albert Magnoli
True Stories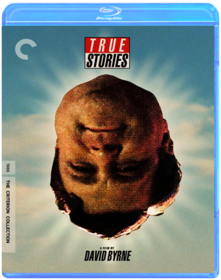 David Byrne, Talking Heads
Cry-Baby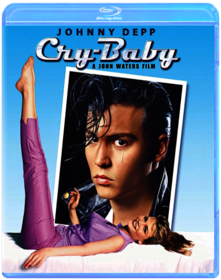 John Waters
Eisenhower is President. Rock 'n' Roll is king. And Wade "Cry-Baby" Walker is the baddest hood in his high school. Johnny Depp heads up a supercool cast as the irresistible bad boy whose amazing ability to shed one single tear drives all the girls wild - especially Allison Vernon Williams (Amy Locane), a rich, beautiful "square" who finds herself uncontrollably drawn to the dreamy juvenile delinquent and his forbidden world of rockabilly music, fast cars and faster women. Directed by John Waters, Cry-Baby is an outrageous musical comedy that captures the hysterical high-throttle world of 1954.
The Nightmare Before Christmas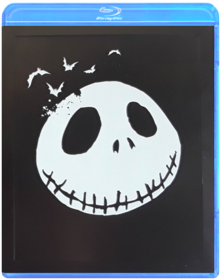 Henry Selick
This stop-motion animated fable was a big hit when it was released — not only at the box office, but critically. It was praised for its stunning originality and for the excellence of its execution. In addition, it was praised for being a completely absorbing fable that both grownups and children can enjoy, so long as the children are able to its handle scary bits (beginning perhaps at age seven or eight). In the story, Jack Skellington (voice of Chris Sarandon) is the Pumpkin King of Halloweentown, a realm of reality where the inhabitants make it their life's work to scare humans on Halloween. He's good at his work, and is very popular around town, but it all bores him. In a funk one day, he wanders into a wood where every tree is the doorway to realms serving one or another human holiday, and falls through the doorway into Christmas. There, he sees scenes of such glee and good will that he is overwhelmed. He returns to Halloweentown with the inspiration to persuade his fellow citizens to kidnap Santa and do Christmas in their own Halloweentown way — complete with snakes and shrunken heads. Despite strong arguments against this project by Jack's otherwise loyal girlfriend, Sally (voice of Catherine O'Hara), Santa (voice of Edward Ivory) is duly captured, and the townspeople prepare a very special Christmas for everyone. Jack is excited about the new plan, and at first doesn't notice that Sally isn't around much anymore. Meanwhile, Oogie Boogie (voice of Ken Page), a sinister opponent of Jack's, has re-kidnapped Santa and has captured Sally as well. Since Sally is the true love of Jack's life and (he eventually realizes) the only one who can be relied upon to tell him the truth in every circumstance, a confrontation with Oogie Boogie becomes inevitable. In addition to being a monumental work of animation (it took over 120 animators and many more technicians more than two years to film it), this show features ten very appropriate musical numbers by composer Danny El
Topsy-Turvy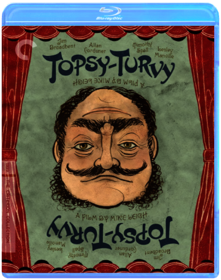 Mike Leigh
Dancer in the Dark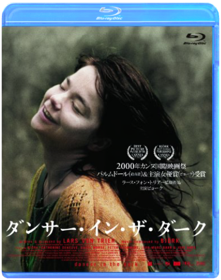 Lars von Trier
Hedwig and the Angry Inch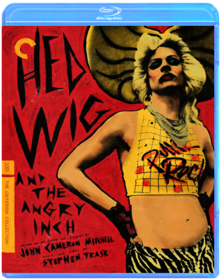 John Cameron Mitchell
Hedwig & The Angry Inch (DVD)
Moulin Rouge!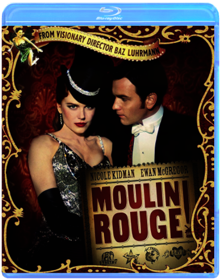 Baz Luhrmann
The story follows a poet (McGregor) who defies his father by moving toMonmarte, France, the 19th century equivalent of Andy Warhol's Factory.He falls into the world of Toulouse-Lautrec (Leguizamo) and hisentourage, and is drafted to write a nightclub spectacular. In this seedworld of sex, drugs and electricity, he begins a passionate butultimately doomed love affair with the club's highest paid star andcourtesan (Kidman).
Frozen
Jennifer Lee, Chris Buck
Fearless optimist Anna teams up with Kristoff in an epic journey, encountering Everest-like conditions, and a hilarious snowman named Olaf in a race to find Anna's sister Elsa, whose icy powers have trapped the kingdom in eternal winter.
The Lure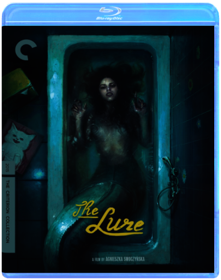 Agnieszka Smoczynska
This genre-defying horror-musical mash-up the bold debut of Polish director Agnieszka Smoczynska follows a pair of carnivorous mermaid sisters drawn ashore to explore life on land in an alternate 1980s Poland. Their tantalizing siren songs and otherworldly auras make them overnight sensations as nightclub singers in the half-glam, half-decrepit world of Smoczynska s imagining. The director gives fierce teeth to her viscerally sensual, darkly feminist twist on Hans Christian Andersen's 'The Little Mermaid,' in which the girls' bond is tested and their survival threatened after one sister falls for a human. A coming-of-age fairy tale with a catchy synth-fueled soundtrack, outrageous song-and-dance numbers, and lavishly grimy sets, The Lure explores its themes of emerging female sexuality, exploitation, and the compromises of adulthood with savage energy and originality.

DIRECTOR-APPROVED BLU-RAY SPECIAL EDITION FEATURES
- High-definition digital master, supervised by director of photography Kuba Kijowski, with 5.1 surround DTS-HD Master Audio soundtrack
- New program about the making of the film, featuring interviews with director Agnieszka Smoczynska, actors Marta Mazurek and Michalina Olszanska, screenwriter Robert Bolesto, Kijowski, composers Barbara and Zuzanna Wronski, sound designer Marcin Lenarczyk, and choreographer Kaya Ko odziejczyk
- Deleted scenes
- Aria Diva (2007) and Viva Maria! (2010), two short films directed by Smoczynska
- New English subtitle translation
- PLUS: An essay by writer Angela Lovell