Aguirre, the Wrath of God
Werner Herzog
Nosferatu the Vampyre
Werner Herzog
The Killing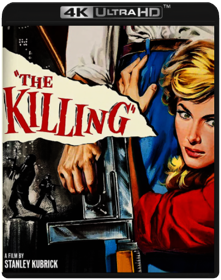 Stanley Kubrick
Häxan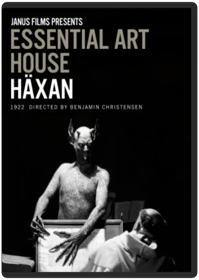 Benjamin Christensen
Grave robbing, torture, possessed nuns, and a satanic Sabbath: Benjamin Christensen's legendary film uses a series of dramatic vignettes to explore the scientific hypothesis that the witches of the middle ages suffered the same hysteria as turn-of-the-century psychiatric patients. But the film itself is far from serious-instead it's a witches' brew of the scary, gross, and darkly humorous. The Criterion Collection is proud to present two versions of this genre-defying "documentary," for the first time ever on DVD.
Pandora's Box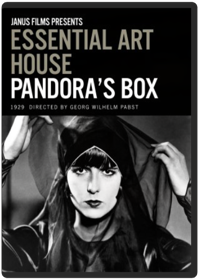 Georg Wilhelm Pabst
One of the masters of early German cinema, G.W. Pabst had an innate talent for discovering actresses (including Greta Garbo). And perhaps none of his female stars shone brighter than Kansas native and onetime Ziegfeld girl Louise Brooks, whose legendary persona was defined by Pabst's lurid, controversial melodrama Pandora's Box. Sensationally modern, the film follows the downward spiral of the fiery, brash, yet innocent showgirl Lulu, whose sexual vivacity has a devastating effect on everyone she comes in contact with. Daring and stylish, Pandora's Box is one of silent cinema's great masterworks, and a testament to Brooks's dazzling individuality.
M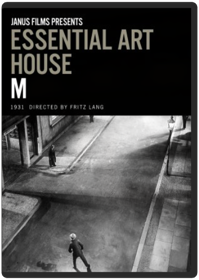 Fritz Lang
A simple, haunting musical phrase whistled offscreen tells us that a young girl will be killed. "Who is the Murderer?" pleads a nearby placard as serial killer Hans Beckert, played by Peter Lorre (Casablanca, The Maltese Falcon), closes in on little Elsie Beckmann. In his harrowing masterwork M, Fritz Lang (Metropolis, The Testament of Dr. Mabuse) merges trenchant social commentary with chilling suspense, creating a panorama of private madness and public hysteria that to this day remains the blueprint for the psychological thriller.
The 39 Steps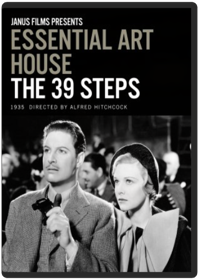 Alfred Hitchcock
The best known of Hitchcock's British films, this civilized thriller follows the escapades of Richard Hannay (Robert Donat), who stumbles into the midst of a conspiracy that involves him in a hectic chase across the Scottish moors—a chase in which he is both the pursuer and the pursued. This classic Hitchcock "wrong man" thriller includes stops in John Laurie's crofter's cottage, a political meeting where Hannay improvises a speech without knowing who or what he's supporting, and a period when he's handcuffed to the resentful heroine (Madeleine Carroll). Adapted from John Buchan's novel, "The 39 Steps" encapsulates themes that set the stage for Hitchcock's biggest American thrillers and remains a standout amongst his early works.
The Lady Vanishes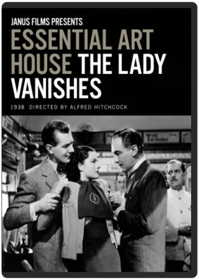 Alfred Hitchcock
In Alfred Hitchcock's most quick-witted and devilish comic thriller, the beautiful Margaret Lockwood (Night Train to Munich), traveling across Europe by train, meets a charming spinster (Dame May Whitty, Suspicion), who then seems to disappear into thin air. The younger woman turns investigator and finds herself drawn into a complex web of mystery and high adventure. Also starring Michael Redgrave (The Browning Version), The Lady Vanishes remains one of the great filmmaker's purest delights.
The Rules of the Game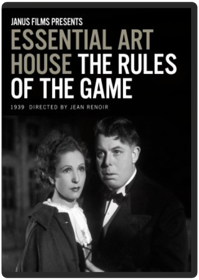 Jean Renoir
Jean Renoir's 1939 classic is widely regarded as one of the greatest films ever made, and Criterion is very proud to present the film in a special two-disc edition. Cloaked in a comedy of manners, this scathing critique of corrupt French society is about a weekend hunting party at which amorous escapades abound among the aristocratic guests-which are also mirrored by the activities of the servants downstairs. The refusal of one of the guests to play by society's rules sets off a chain of events that ends in tragedy.
Saboteur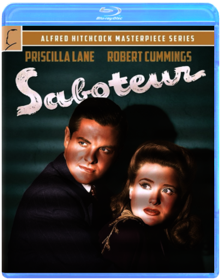 Alfred Hitchcock
A young man accused of sabotage goes on the lam to prove his innocence.
Shadow of a Doubt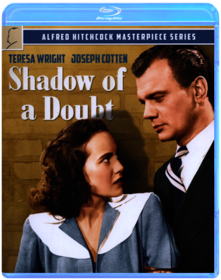 Alfred Hitchcock
A young girl fears her favorite uncle may be a killer.
The Life and Death of Colonel Blimp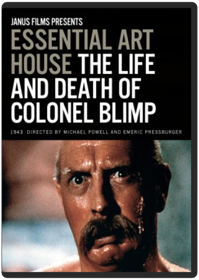 Michael Powell, Emeric Pressburger
Famous British cartoon character Colonel Blimp was made flesh and blood in Michael Powell and Emeric Pressburger's complex, humane portrait of a well-mannered soldier, whom the film follows through the first half of the twentieth century. Made during wartime, The Life and Death of Colonel Blimp ignited controversy: Winston Churchill himself denounced its sympathetic view of a German soldier. Today it is considered one of the filmmakers' greatest achievements.
Beauty and the Beast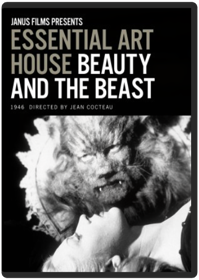 Jean Cocteau
Once upon a time, in a world of magic and wonder, the true love of a beautiful girl may finally dispel the torment of feral but gentle-hearted beast. "Beauty and the Beasts (La Belle et la Bete) is a landmark feat of cinematic fantasy, in which master fi
The Third Man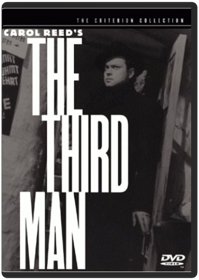 Carol Reed
Orson Welles stars as Harry Lime, and Joseph Cotten plays his childhood friend, Holly Martins, in this all-time classic thriller scripted by Graham Greene and directed by Carol Reed. Martins searches for Lime through the seedy underworld of postwar Vienna and gets caught up in a web of love, deception, racketeering, and murder. The Third Man's stunning cinematography, twisting plot, and unforgettable zither score are immortalized in Criterion's pristine special edition, following the 50th Anniversary theatrical re-release.
The Third Man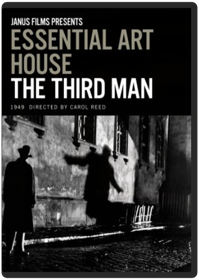 Carol Reed
Cynical pulp novelist Holly Martins arrives in shadowy Vienna to investigate the mysterious death of his old friend, black-market opportunist Harry Lime, and thus begins an ever-thickening web of love, deception, and murder that adds up to one of cinema's most immortal treats, as well as one of its trickiest. Thanks to brilliant performances by Joseph Cotten, Alida Valli, and Orson Welles; Anton Karas's timeless, evocative zither score; Graham Greene's razor-sharp dialogue; and Robert Krasker's haunting deep focus shots, off-kilter angles, and dramatic use of light and shadow, The Third Man, directed by the inimitable Carol Reed, only grows in stature as the years pass.
Rashomon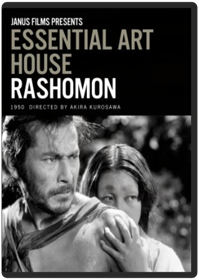 Akira Kurosawa
The White Sheik
Federico Fellini
Ivan Cavalli (Leopoldo Trieste) brings his new wife Wanda (Brunella Bovo) to Rome on the least romantic honeymoon in history—a rigid schedule of family meetings and audiences with the Pope. But Wanda, dreaming of the dashing hero of a photo-strip cartoon, drifts off in search of the White Sheik, thus setting off a slapstick comedy worthy of Chaplin. The style and themes which made Federico Fellini world famous are already apparent in this charming comedy (his first solo directorial effort), featuring such long-time collaborators as his wife, actress Giulietta Masina, and composer Nino Rota.
Ikiru
Akira Kurosawa
In what could be called Akira Kurosawa's It s a Wonderful Life, Takashi Shimura portrays Kanji Watanabe, an isolated, inward city office clerk who discovers he has stomach cancer and little time left on Earth. With a compelling, radical narrative structure, Kurosawa depicts Watanabe's last months and then how his final decisions have affected those left behind. Ikiru is one of the Japanese master's darkest, yet most life-affirming works.
The Wages of Fear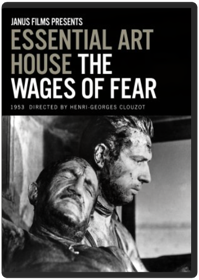 Henri-Georges Clouzot
In the squalid, impoverished South American town of Las Piedras, desperate men and women from all over the world scrape out a living and dream of escape, under the watchful eye of the ruling Southern Oil Company. When a well explodes 300 miles away, the American company conscripts four of these unfortunates to drive trucks loaded with volatile nitroglycerin through treacherous mountains, a suicide mission that is their only way out.
La Strada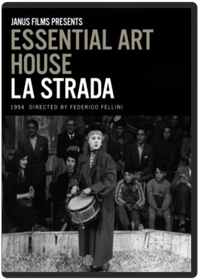 Federico Fellini
Single disc.
La Strada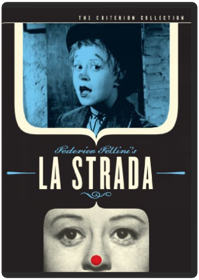 Federico Fellini
Rear Window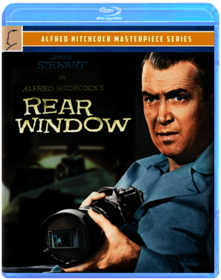 Alfred Hitchcock
Seven Samurai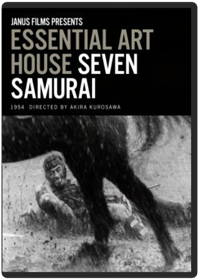 Akira Kurosawa
Feudal Japanese villagers hire seven warriors to defend them from 40 mounted bandits. Directed by Akira Kurosawa.
The Trouble with Harry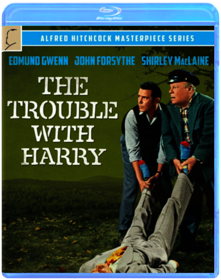 Alfred Hitchcock
There is a dead well dressed man in a meadow clearing in the hills above a small Vermont town. Captain Albert Wiles, who stumbles across the body and finds by the man's identification that his name is Harry Worp, believes he accidentally shot Harry dead while he was shooting for rabbits. Captain Wiles wants to hide the body as he feels it is an easier way to deal with the situation than tell the authorities. While Captain Wiles is in the adjacent forest, he sees other people stumble across Harry, most who don't seem to know him or care or notice that he's dead. One person who does see Captain Wiles there is spinster Ivy Gravely, who vows to keep the Captain's secret about Harry.
Richard III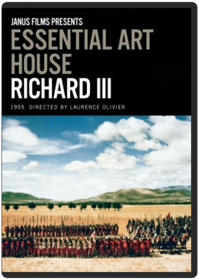 Laurence Olivier
Shakespeare's crouchback king works his mad way from the battlefield to the bedroom. Directed by Olivier.
The Seventh Seal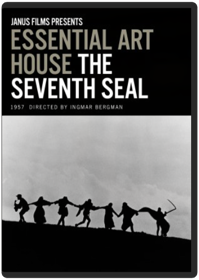 Ingmar Bergman
Few films have had as large a cultural impact as Ingmar Bergman's The Seventh Seal (Det sjunde inseglet). Disillusioned and exhausted after a decade of battling in the Crusades; a knight (Max von Sydow) encounters Death on a desolate beach and challenges him to a fateful game of chess. Much studied; imitated; even parodied; but never outdone; Bergman's stunning allegory of man's search for meaning was one of the benchmark foreign imports of America's 1950s art house heyday; pushing cinema's boundaries and ushering in a new era of moviegoing.
The Seventh Seal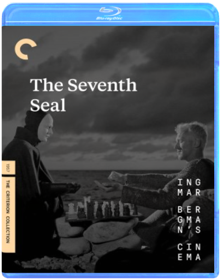 Ingmar Bergman
Disillusioned and exhausted after a decade of battling in the Crusades, a knight encounters Death on a desolate beach and challenges him to a fateful game of chess.
Wild Strawberries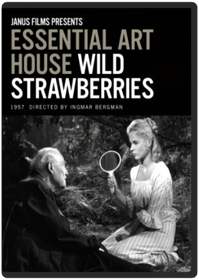 Ingmar Bergman
Weaving a tapestry of memory and dreams, Ingmar Bergman delves into the past of aged professor Isak Borg, en route to receive an award from his alma mater for a life he no longer understands. Following directly on the heels of his international breakthrough The Seventh Seal, the alternately warm and nightmarish Wild Strawberries cemented Bergman as the leading art-house visionary of his era.
Wild Strawberries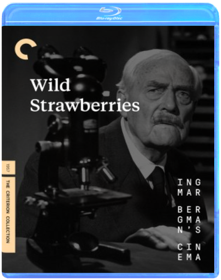 Ingmar Bergman
Traveling to accept an honorary degree, Professor Isak Borg is forced to face his past, come to terms with his faults, and make peace with the inevitability of his approaching death.
Paths of Glory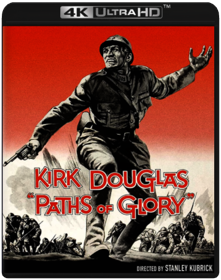 Stanley Kubrick
The Magician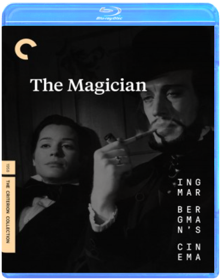 Ingmar Bergman
Dr. Vogler is a hypnotist, a magician, and the leader of a traveling performance troupe known for their apparently supernatural abilities. When Vogler's show arrives in Stockholm, the skeptical townspeople form a committee determined to disprove the supposedly magical abilities of the troupe.
Vertigo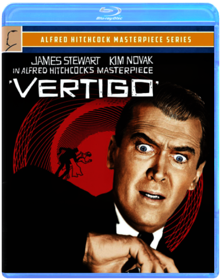 Alfred Hitchcock
The Virgin Spring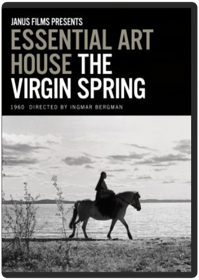 Ingmar Bergman
Winner of the Academy Award for best foreign-language film, Ingmar Bergman's The Virgin Spring is a harrowing tale of faith, revenge, and savagery in medieval Sweden. With austere simplicity, the director tells the story of the rape and murder of the virgin Karin, and her father Töre's ruthless pursuit of vengeance, set in motion after the killers visit the family's farmhouse. Starring frequent Bergman collaborator and screen icon Max von Sydow, the film is both beautiful and cruel in its depiction of a world teetering between paganism and Christianity.

BLU-RAY SPECIAL EDITION FEATURES New 2K digital restoration, with uncompressed monaural soundtrackAudio commentary from 2005 by Ingmar Bergman scholar Birgitta SteeneNew video interviews from 2005 with actors Gunnel Lindblom and Birgitta PetterssonIntroduction by filmmaker Ang Lee from 2005An audio recording of a 1975 American Film Institute seminar by director Ingmar BergmanAlternate English-dubbed soundtrackPLUS: A booklet featuring essays by film scholar Peter Cowie and screenwriter Ulla Isaksson and the medieval ballad on which the film is based
La dolce vita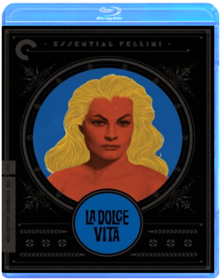 Federico Fellini
Psycho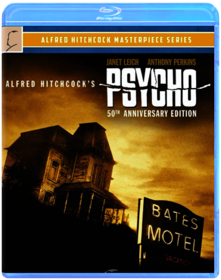 Alfred Hitchcock
A Phoenix secretary embezzles $40,000. On the run she checks into the remote Bates Motel, run by a young man under the domination of his mother.
Peeping Tom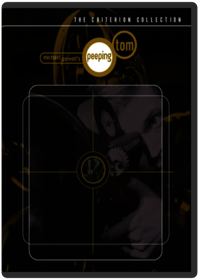 Michael Powell
A frank exploration of voyeurism and violence, Michael Powell's extraordinary film is the story of a psychopathic cameraman-his childhood traumas, sexual crises, and murderous revenge as an adult. Reviled by critics upon its initial release for its deeply unsettling subject matter, the film has since been hailed as a masterpiece.
Viridiana
Luis Buñuel
Banned in Spain and denounced by the Vatican, Luis Bunuel's hilarious vision of life as a beggar's banquet is regarded by many as his masterpiece. In it, the young novice Viridiana does her utmost to maintain her Catholic principles, but her lecherous uncle and a motley assemblage of paupers force her to confront the limits of her idealism. Winner of the Palme d'Or at the 1961 Cannes Film Festival, this anticlerical free-for-all is as shocking today as ever.
Viridiana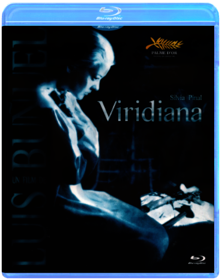 Luis Buñuel
Quick Shipping !!! New And Sealed !!! This Disc WILL NOT play on standard US DVD player. A multi-region PAL/NTSC DVD player is request to view it in USA/Canada. Please Review Description.
Knife in the Water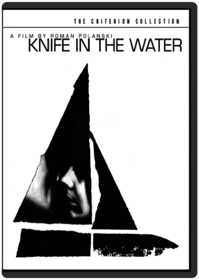 Roman Polanski
On their way to a sailing trip, an aging husband and wife invite along an emphatic young hitchhiker.
Knife in the Water
Roman Polanski
A husband, a wife, a stranger, a knife: Roman Polanski sets them all adrift on a weekend filled with simmering resentments and gut-churning suspense in his seminal psychological thriller, still one of the greatest feature debuts in film history. With Knife in the Water, Polanski revealed his delight in exploring sexual and class boundaries with ruthless precision.
8½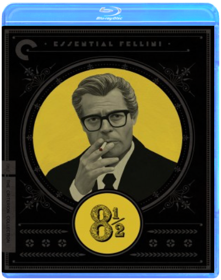 Federico Fellini
Contempt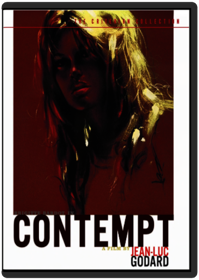 Jean-Luc Godard
Jean-Luc Godard's subversive foray into commercial filmmaking is a star-studded Cinemascope epic. Contempt (Le M pris) stars Michel Piccoli as a screenwriter torn between the demands of a proud European director (played by legendary director Fritz Lang), a crude and arrogant American producer (Jack Palance), and his disillusioned wife, Camille (Brigitte Bardot) as he attempts to doctor the script for a new film version of The Odyssey.
The Birds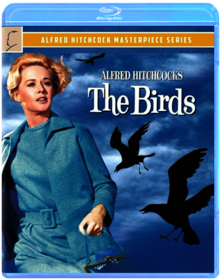 Alfred Hitchcock
A wealthy San Francisco socialite pursues a potential boyfriend to a small Northern California town that slowly takes a turn for the bizarre when birds of all kinds suddenly begin to attack people.
Marnie
Alfred Hitchcock
The Master of Suspense, Alfred Hitchcock creates a spellbinding portrait of a distrurbed woman, and the man who tries to save her, in this unrelenting psychological thriller.
Juliet of the Spirits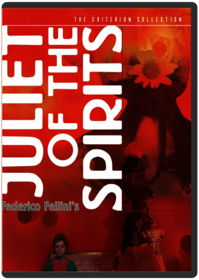 Federico Fellini
Juliet lives in a beautiful house by the ocean. Her sisters, and especially her Mother overshadow her with their beauty. She is a spiritual, superstious and naive woman. She visits a psychic seer who tells her she must follow the sex trade in order to be happy. Not long after she meets her eccentric and sexy neighbour, Suzy, who, by all counts appears to be a high class prostitute and encourages Juilet into sexual acts which make her guilty and nervous. A rare night when her husband is at home she wakes up to catch him talking to another woman on the phone. He calls out the name "Gabriella" while sleeping, but when she questions him he lies his way out of it. She finds out who Gabriella is and fears her husband will leave her. Juliet begins having visions who accuse and terrorise her. The pinnacle of the visions comes at the end where it is implied she realises she would be better off without her husband and is ultimately emotionally emancipated.
Fellini Satyricon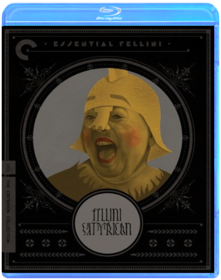 Federico Fellini
A Clockwork Orange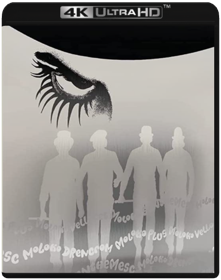 Stanley Kubrick
Cries and Whispers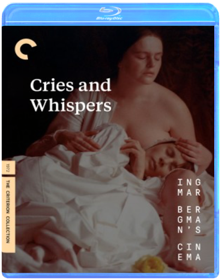 Ingmar Bergman
Amarcord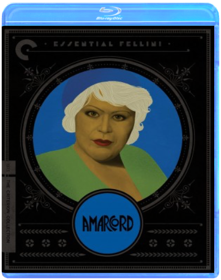 Federico Fellini
Flesh for Frankenstein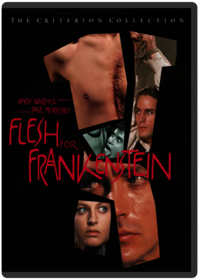 Paul Morrissey
Udo Kier is the Baron Frankenstein, attempting to create a new race of humans out of body parts. He wants to mate his male creation to his female creation so he figures he needs the brain of a real lady's man. By mistake, he beheads a man about to enter a monastery to become a monk. The creature shows no interest in his female companion, but the Baron's sex starved wife shows interest in him. He ends up killing her, squeezing her to death while they are performing sex. This film is filled with lots of soft core porn, nudity, and splatter. DVD Features: Region 1 NTSC; Widescreen - 2.35; Audio: Mono - English; Additional Release Material: Audio Commentary - 1. Paul Morrissey - Director, Udo Kier - Star, Maurice Yacowar - Film Historian; Interactive Features: Scene Access; Interactive Menus; Text/ Photo Galleries: Production Stills; Publicity Photos. "Incest, necrophilia, and Joe Dallesandro? It must be Andy Warhol. Warhol did indeed co-produce this 1973 schlock spectacular — originally presented in 3D — that was directed by Factory fave Paul Morrissey. Starring Udo Kier in the role of "Ze Baron," Flesh for Frankenstein is a horror story for a new 'n' lewd generation. This time around, the mad scientist has created the nymphomaniacally-inclined Adam and Eve, whose mission it is to spawn a new race. Along for the ride —somewhat literally — is a lusty stable boy (Dallesandro) who main duty it is to entertain the Baron's equally lusty wife/sister. Sex, gore, unconvincing bat attacks, and the highest camp this side of the Appalachian Trail combine for a dizzyingly outrageous midnight movie. Flesh for Frankenstein got a second chance at life when it was screened at the 2002 Philadelphia Gay and Lesbian International Film Festival./" ~ Rebecca Flint Marx, All Movie Guide
Blazing Saddles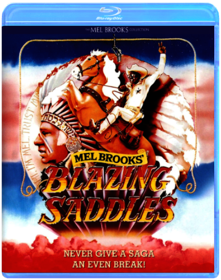 Mel Brooks
Young Frankenstein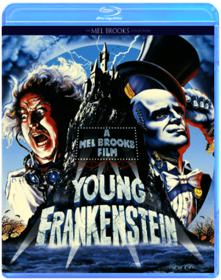 Mel Brooks
Blood for Dracula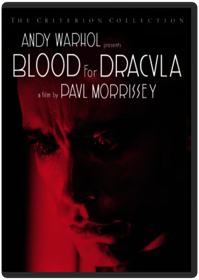 Paul Morrissey
Andy Warhol collaborator Paul Morrissey followed up on the international success of FLESH FOR FRANKENSTEIN with his unique interpretation of another classic movie monster. In this version, Dracula travels to Italy in search of a virgin bride. The great Udo Kier (Blade) plays the count as a sickly and hypersensitive shut-in who stumbles across the supposedly virginal DiFiore family with the help of his domineering assistant, Anton. Unfortunately, the DiFiore daughters are less than virginal thanks to the determined efforts of servant Mario Balato (Joe Dallesandro).
Barry Lyndon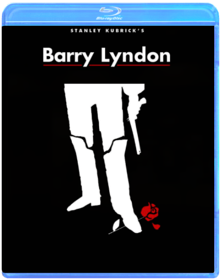 Stanley Kubrick
Ilsa, Harem Keeper of the Oil Sheiks
Don Edmonds
Quick Shipping !!! New And Sealed !!! This Disc WILL NOT play on standard US DVD player. A multi-region PAL/NTSC DVD player is request to view it in USA/Canada. Please Review Description.
Family Plot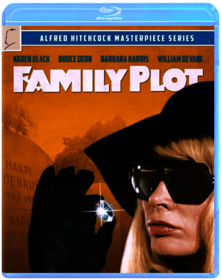 Alfred Hitchcock
When a wealthy woman unwittingly hires a con man and a phoney psychic to find her missing heir, the results are diabolically funny in Alfred Hitchcock's tongue-in-cheek mystery thriller.
Ilsa, The Mad Butcher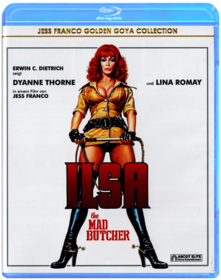 Jesús Franco
Germany released, Blu-Ray/Region A/B/C : it WILL NOT play on regular DVD player. You need Blu-Ray DVD player to view this Blu-Ray DVD: LANGUAGES: English ( Dolby Digital 5.1 ), English ( DTS-HD Master Audio ), German ( Dolby Digital 5.1 ), German ( DTS-HD Master Audio ), Italian ( Dolby Digital 5.1 ), Italian ( DTS-HD Master Audio ), English ( Subtitles ), Japanese ( Subtitles ), WIDESCREEN (1.78:1), SPECIAL FEATURES: Cast/Crew Interview(s), Interactive Menu, Photo Gallery, Scene Access, Trailer(s), Uncut, SYNOPSIS: Ilsa (Dyanne Thorne) works as the warden in a psychiatric hospital for young women. Unbeknownst to her, patient Abby is actually the sister of Rosa, one of the hospital's other patients. Abby has lied in order to get herself admitted in order to find out what has become of her sister and to hopefully rescue her. However she is also unaware that Ilsa uses the hospital's inmates to create pornography, often against their will. Abby finds herself at the mercy of Juanna, Ilsa's lover and leader of several of the hospital's inmates. Juanna tries hard to make Abby respond to her advances, but soon begins to exploit Abby after she refuses to become Juanna's lover. ...Ilsa - The Mad Butcher ( Greta - Haus ohne Männer ) ( Wanda, the Wicked Warden (Greta the Torturer) )
The Elephant Man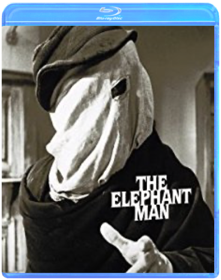 David Lynch
History of the World Part 1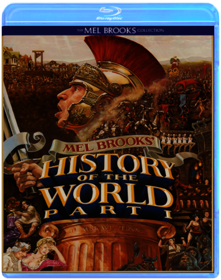 Mel Brooks
Escape from New York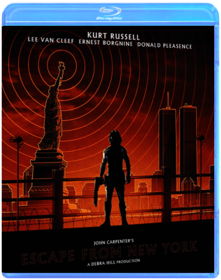 John Carpenter
Fanny and Alexander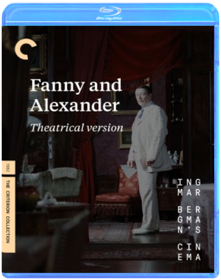 Ingmar Bergman
Through the eyes of ten-year-old Alexander, we witness the delights and conflicts of the Ekdahl family, a sprawling bourgeois clan in turn-of-the-twentieth-century Sweden. Ingmar Bergman intended Fanny and Alexander as his swan song, and it is the director's warmest and most autobiographical film, an Academy Award–winning triumph that combines his trademark melancholy and emotional intensity with immense joy and sensuality. Bergman described Fanny and Alexander as "the sum total of my life as a filmmaker."
Fanny and Alexander
Ingmar Bergman
Through the eyes of ten-year-old Alexander, we witness the delights and conflicts of the Ekdahl family, a sprawling bourgeois clan in turn-of-the-twentieth-century Sweden. Ingmar Bergman intended Fanny and Alexander as his swan song, and it is the director's warmest and most autobiographical film, an Academy Award–winning triumph that combines his trademark melancholy and emotional intensity with immense joy and sensuality. Bergman described Fanny and Alexander,presented here in both the theatrical and the five-hour television versions, as "the sum total of my life as a filmmaker." And in this, the full-length (312-minute) version of his triumphant valediction, his vision is expressed at its fullest.
The Outsiders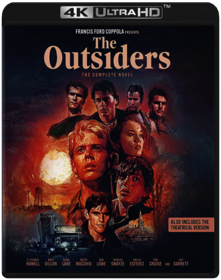 Francis Ford Coppola
Ran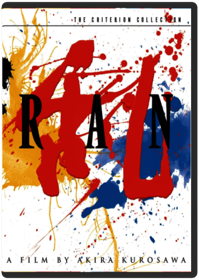 Akira Kurosawa
RAN, THE CRITERION COLLECTION
Spaceballs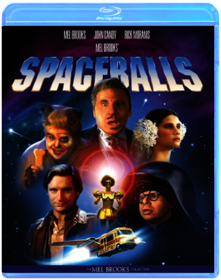 Mel Brooks
Full Metal Jacket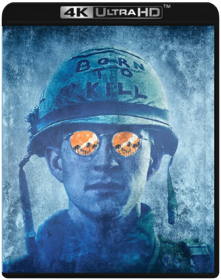 Stanley Kubrick
Withnail and I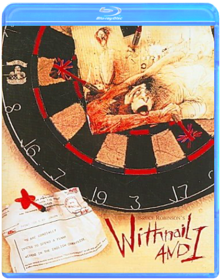 Bruce Robinson
Withnail and I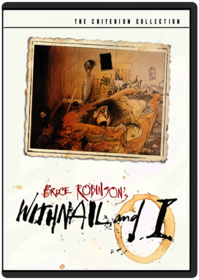 Bruce Robinson
London. The 60s. Two unemployed actors-acerbic, elegantly wasted Withnail (Richard E. Grant) and the anxiety-ridden "I" (Paul McGann)-drown their frustrations in booze, pills, and lighter fluid. When Withnail's Uncle Monty (Richard Griffiths) offers his cottage, they escape the squalor of their flat for a week in the country. They soon realize they've gone on holiday by mistake when their wits-and friendship-are sorely tested by violent downpours, less-than-hospitable locals, and empty cupboards. An intelligent, superbly acted, and hilarious film, The Criterion Collection is proud to present Bruce Robinson's semi-autobiographical cult favorite in its complete and uncut version.
RoboCop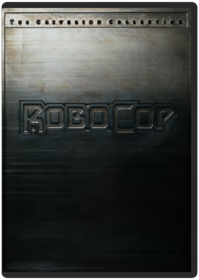 Paul Verhoeven
Called by Ken Russell "the greatest science-fiction film since Metropolis," controversial director Paul Verhoeven's RoboCop is a special effects-laden cult phenomenon. The film features a resurrected and roboticized hero (Peter Weller) in a new, supercharged cyborg body, struggling to reclaim his memory and avenge his own death. Writtern by Edward Neumeier and Michael Miner, this film is a grown-up superhero fantasy come to vivid, bloody life.
Beetlejuice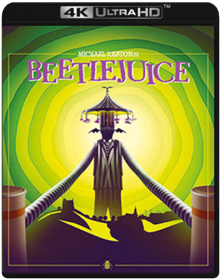 Tim Burton
Dead Ringers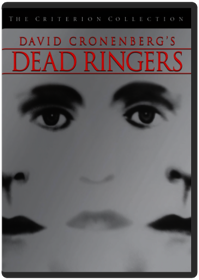 David Cronenberg
In Dead Ringers, David Cronenberg tells the chilling story of identical twin gynecologists-suave Elliot and sensitive Beverly, bipolar sides of one personality-who share the same practice, the same apartment, the same women. When a new patient, glamorous actress Claire Niveau, challenges their eerie bond, they descend into a whirlpool of sexual confusion, drugs, and madness. Jeremy Irons' tour-de-force performance-as both twins-raises disturbing questions about the nature of personal identity.
Akira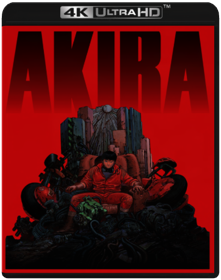 Katsuhiro Ôtomo
Bill & Ted's Most Excellent Collection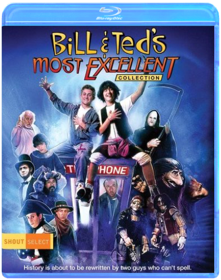 Pete Hewitt
Wyld Stallyns couldn' drag you away from this MOST EXCELLENT COLLECTION!

From the past to the future, and to Hell and back… witness the triumphant travels of history' most significant slackers Bill & Ted, in a bodacious, two-film Blu-ray set that' have you tuning up your air guitar for a stellar solo!

Bill & Ted' Excellent Adventure finds our non-heinous heroes (Alex Winter and Keanu Reeves) in danger of flunking History: a most odious proposition! But when the righteous Rufus (George Carlin) arrives in a time-traveling phone booth, the dense dudes discover their destiny… and call on the past' biggest names for help!

In Bill & Ted' Bogus Journey, the titular time travelers aren' making history: they are history! When an evil-doer from the future sends eviller robot twins of Bill & Ted to assassinate and replace good, non-robot Bill & Ted, the guys wind up face to face with the Grim Reaper (William Sadler)! Can the now-dead duo escape, defeat their evil doppelgangers, and win their Battle of the Bands contest?
Robin Hood: Men in Tights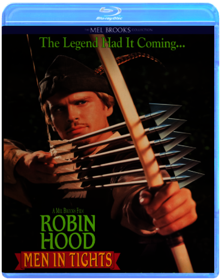 Mel Brooks
Mallrats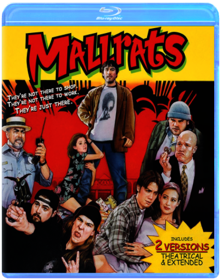 Kevin Smith
From director Kevin Smith (Clerks), comes the outrageous story of two loafers who spend way too much time hanging out at the mall in Mallrats. When Brodie (Jason Lee) is dumped by his girlfriend (Shannen Doherty), he retreats to the mall with his best friend T.S. (Jeremy London), whose girlfriend has also left him. Between brooding and visits to the food court, the unmotivated twosome decide to win their girlfriends back with the help of the ultimate delinquents, Silent Bob (Kevin Smith) and Jay (Jason Mewes), whose continuing adventures take the word "nuisance" to a whole new level.
The Rock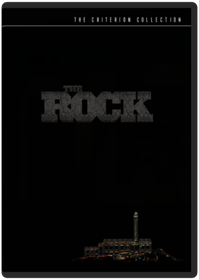 Michael Bay
A highly decorated, retired U.S Marine general (Ed Harris) seizes a stockpile of chemical weapons and takes over Alcatraz, with 81 tourists as hostages on the San Francisco Bay isle. His demand: Restitution to the families of soldiers who died in covert operations. The response: An elite Navy SEAL team, with support from an FBI chemical warfare expert (Nicolas Cage) and a former Alcatraz escapee (Sean Connery), is assembled to penetrate the terrorists' defenses on the island and neutralize the threat before time runs out. The result: A fast-paced, edge-of-your-seat thriller with a first-rate cast, directed by Michael Bay and produced by Don Simpson and Jerry Bruckheimer.
Crash
David Cronenberg
A psycho-sexual journey into oblivion in this controversial film from acclaimed director David Cronenberg. James Spader is a bored film director who explores new realms after a near-fatal car accident introduces him to a world of sexually obsessed car cra

DVD Features:
Featurette
Other
Production Notes
Theatrical Trailer
Cure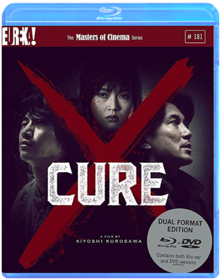 Kiyoshi Kurosawa
In the tradition of Seven and Silence of the Lambs comes this genuinely spine-tingling horror/thriller from one of Japan's most talked about filmmakers, Kiyoshi Kurosawa. Set in and around a bleak, decaying Tokyo, a series of murders have been committed by average, ordinary people who claim to have had no control over their horrifying actions. Following the only link—a mysterious stranger who had brief contact with each perpetrator/victim—detective Kenichi Takabe (Koji Yakusho, Shall We Dance, Warm Water Under A Red Bridge) places his own sanity on the line as he tries to end the wave of inexplicable terror.
Donnie Darko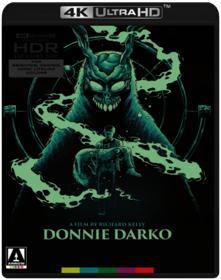 Richard Kelly
Oldboy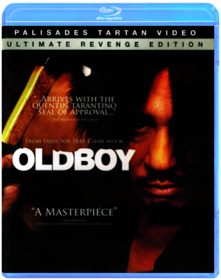 Park Chan-wook
Peep Show - Season 1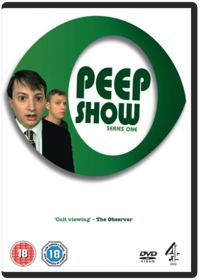 David Mitchell, Robert Webb
The cover of my DVD looks like the cover for the Region 1 DVD, however this one that is for sale is Region 2.
Peep Show - Season 2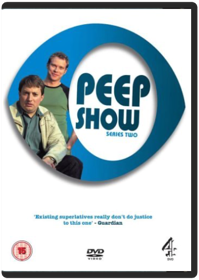 David Mitchell, Robert Webb
Quick Shipping !!! New And Sealed !!! This Disc WILL NOT play on standard US DVD player. A multi-region PAL/NTSC DVD player is request to view it in USA/Canada. Please Review Description.
Peep Show - Season 3
David Mitchell, Robert Webb
Quick Shipping !!! New And Sealed !!! This Disc WILL NOT play on standard US DVD player. A multi-region PAL/NTSC DVD player is request to view it in USA/Canada. Please Review Description.
Peep Show - Season 4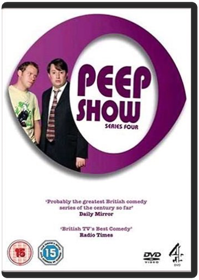 David Mitchell, Robert Webb
SERIES FOUR Product Description With the release of Peep Show: Series Four, Mark and Jeremy, the directionless college friends and flat mates of Apollo House in South London, are back to their usual antics. While Mark - the sensible professional with a slightly disconcerting interest in World War II - deals with the consequences of his accidental proposal to his office crush Sophie, Jeremy - the drifting waster whose life-long dream is to become a musician - struggles to win back his beautiful ex-'visa wife', Nancy. In this series, as ever, the pair's deepest and darkest thoughts and feelings are revealed to viewers, as they try in vain to find their place in the modern world and search to find love and fulfillment. Synopsis Mark Corrigan and Jeremy 'Jez' Osborne are caught up in a familiar malaise; the two housemates are constantly at each other's throats as they struggle to find a direction in life. Jez has aspirations to become a musician, but his efforts resemble the Prodigy on a very bad day! Meanwhile, Mark is stuck in an interminable office job, where the object of his affections—co-worker Sophie—is the only thing keeping him sane. Racked by nerves and insecurity, the lengths Mark goes to in order to impress Sophie often leaves her in a state of bewilderment. What makes Peep Show stand out from the Britcom pack is its finely honed script and strong lead performances by the show's creators, Mitchell and Webb. The fact that viewers are able to hear the innermost thoughts of Mark and Jez as they encounter various problems makes their characters all the more vulnerable and sympathetic. The result is a well-observed comedy for anyone who spends life at the mercy of their own hesitant thoughts (...and who doesn't?)
Peep Show - Season 5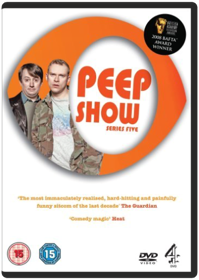 David Mitchell, Robert Webb
Peep Show - Season 6
David Mitchell, Robert Webb
UK Released DVD/Blu-Ray item. It MAY NOT play on regular US DVD/Blu-Ray player. You may need a multi-region US DVD/Blu-Ray player to play this item. American Gangster/Casino/Carlito's Way [Blu-ray]
Peep Show - Season 7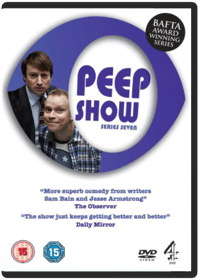 David Mitchell, Robert Webb
United Kingdom released, PAL/Region 2 DVD: it WILL NOT play on standard US DVD player. You need multi-region PAL/NTSC DVD player to view it in USA/Canada: LANGUAGES: English ( Dolby Digital Stereo ), English ( Subtitles ), WIDESCREEN (1.78:1), SPECIAL FEATURES: Interactive Menu, Scene Access, SYNOPSIS: Peep Show is back: the multi-award-winning, critically acclaimed comedy now returns for its seventh series. Mark (David Mitchell) and Jeremy (Robert Webb) are still sharing their flat in south London, but their journey through life is becoming ever more complicated - and bitterly funny. Hear their deepest, darkest and most socially unacceptable thoughts as they navigate their way through a surprising role reversal: Mark, the inhibited, obsessive white-collar drone, is forced to rethink his life after becoming a father, whilst wannabe musician Jeremy, a lazy man with big ideas, finally finds himself in possession of money, power - and, finally, responsibility. Follow Mark and Jeremy from the birth of Mark's baby to his christening. We also meet Mark's parents for the first time, when the boys attempt to celebrate a traditional family Christmas. And a disastrous New Year's Eve party crawl culminates with Mark and Jeremy facing choices that could end their friendship - forever. SCREENED/AWARDED AT: BAFTA Awards, ...Peep Show - Series 7 ( P.O.V. ) ( Peep Show - Series Seven )
The Hollow Crown - The Complete Series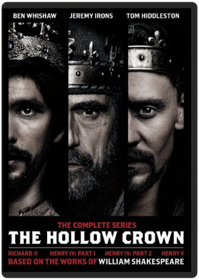 Richard Eyre, Rupert Goold, Thea Sharrock
From executive producer Sam Mendes (Skyfall, American Beauty) comes a stunning adaptation of four of Shakespeare's most celebrated history plays: Richard II, Henry IV (Part 1 and Part 2), and Henry V. Academy Award winner Jeremy Irons (The Borgias), Tom Hiddleston (The Avengers), and Ben Whishaw (Skyfall) in his award-winning role as Richard II star in this epic tale of three kings, their battle for survival, and the rise and fall of a dynasty.
Peep Show - Season 8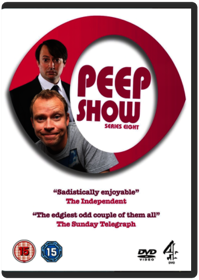 David Mitchell, Robert Webb
UK Released DVD/Blu-Ray item. It MAY NOT play on regular US DVD/Blu-Ray player. You may need a multi-region US DVD/Blu-Ray player to play this item. American Gangster/Casino/Carlito's Way [Blu-ray]
Peep Show - Season 9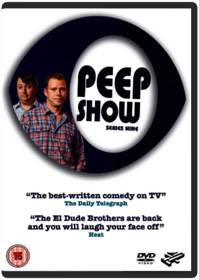 David Mitchell, Robert Webb
College chums Mark and Jeremy share a flat in Croyden. Well, actually, unemployed Jeremy lives in a room in Mark's flat.

Although these pals couldn't be more different, they find they're facing a lot of the same issues as they make the adjustment from university life to the working world. Mark is financially secure but socially inept. Jeremy, less successful financially, is confident and usually has better luck with the opposite sex.

Rumoured to be the 9th and last ever Peep - catch up with them as they take a final look at life from their obscure point of view.

BONUS FEATURES:

Deleted scenes
bloopers
Chernobyl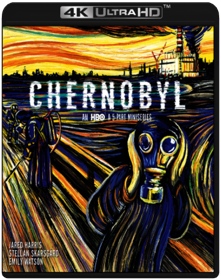 Various
The Alfred Hitchcock Classics Collection | Volume I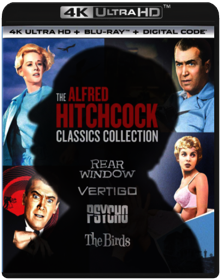 Alfred Hitchcock
The Alfred Hitchcock Classics Collection | Volume II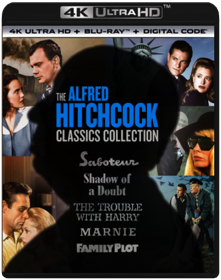 Alfred Hitchcock