Greetings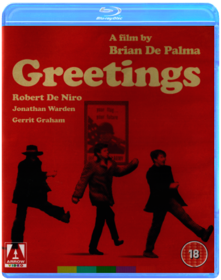 Brian De Palma
In 1963, Robert De Niro stepped in front of a movie camera for the first time. The resulting film, a low-budget black and white comedy called The Wedding Party, would take three years to complete, and another three years to be released, but it would also establish a hugely important working relationship for the aspiring actor. One of the filmmakers, long before he became synonymous with suspense thanks to Carrie, Dressed to Kill and other classics, was Brian De Palma. He and De Niro would team up again in the next few years for two more comedies, both with a countercultural bent.

Greetings, the first film to receive an X certificate in the United States, is a freewheeling satire focusing on a trio of twentysomething friends a conspiracy theorist, a filmmaker, and a voyeur played by De Niro as they try to avoid the Vietnam War draft. Hi, Mom!, originally named Son of Greetings, returns to De Niro s voyeur, now an aspiring maker of adult films, for another humorous glimpse at late-sixties society, this time turning its attentions to experimental theater, cinéma vérité, the African American experience, and the white middle classes.

Brought together for the first time and each newly restored by Arrow Films especially for this release these three films offer a fascinating insight into the early careers of two American cinema s major talents.

LIMITED EDITION CONTENTS New restoration from a 2K scan of The Wedding Party from the original film negative, carried out exclusively for this release by Arrow FilmsNew restoration from a 2K scan of Greetings and Hi, Mom! from original film materials, carried out exclusively for this release by Arrow FilmsOriginal uncompressed mono soundtracksOptional English subtitles for the deaf and hard of hearing on all three filmsBrand new commentary on Greetings by Glenn Kenny, author of Robert De Niro: Anatomy of an ActorBrand new appreciation of Brian De Palma and Robert De Niro s collaborations by critic and filmmaker Howard S. BergerBrand new interviews with Charles Hirsch, writer-producer of Greetings and Hi, Mom!Brand new interview with actor Gerrit Graham on Greetings, Hi, Mom! and his other collaborations with Brian De PalmaBrand new interview with actor Peter Maloney on Hi, Mom!Hi, Mom! theatrical trailerNewly commissioned artwork by Matthew GriffinLimited collector s edition booklet featuring new writing on the films by Brad Stevens, Chris Dumas and Christina Newland, plus an archive interview with Brian De Palma and Charles Hirsch
Hi, Mom!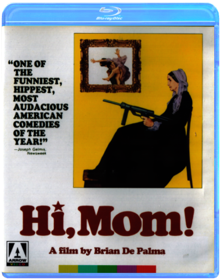 Brian De Palma
Sisters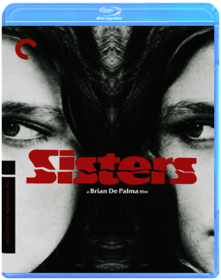 Brian De Palma
Margot Kidder is Danielle, a beautiful model separated from her Siamese twin, Dominique. When a hotshot reporter (Jennifer Salt) suspects Dominique of a brutal murder, she becomes dangerously ensnared in the sisters' insidious sibling bond. A scary and stylish paean to female destructiveness, Brian De Palma's first foray into horror voyeurism is a stunning amalgam of split-screen effects, bloody birthday cakes, and a chilling score by frequent Hitchcock collaborator Bernard Herrmann.
Phantom of the Paradise
Brian De Palma
Phantom Of The Paradise is a ground-breaking cult film favorite from acclaimed writer/director Brian De Palma (Carrie, Dressed To Kill).

Paul Williams wrote the acclaimed score for this musical horror classic, and stars as an evil record tycoon haunted and taunted by the disfigured composer Winslow Leach (William Finley, Sisters) he once wronged. Cheered by the Los Angeles Times as a delightful, outrageous…visual triumph, and also starring Jessica Harper (Suspiria, Shock Treatment) and Gerrit Graham (Used Cars, Terrorvision), this hilarious send-up of the glam rock era is pure entertainment from beginning to end.
Carrie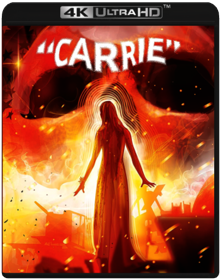 Brian De Palma
Based on the best-selling Stephen King novel, this "absolutely spellbinding horror movie", (Roger Ebert) has become a pervasive, pop-culture touchstone for anyone who's ever wanted to get even. Sissy Spacek and Piper Laurie deliver Oscar-nominated performances and John Travolta and Amy Irving are terrific in this ultimate revenge fantasy that has become one of the all-time great horror classics, and is now, finally, offered as a definitive, two-disc Collector's Edition Blu-ray!

At the center of the terror is Carrie (Spacek), a high school loner with no confidence, no friends... and no idea about the extent of her secret powers of telekinesis. But when her psychotic mother and sadistic classmates finally go too far, the once-shy teen becomes an unrestrained, vengeance-seeking powerhouse who, with the help of her "special gift, ", causes all hell to break loose in a famed cinematic frenzy of blood, fire and brimstone!
Obsession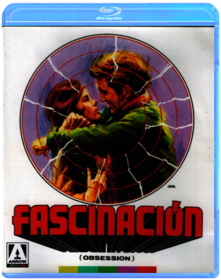 Brian De Palma
United Kingdom released, Blu-Ray/Region A/B/C : it WILL NOT play on regular DVD player. You need Blu-Ray DVD player to view this Blu-Ray DVD: LANGUAGES: English ( Dolby Digital 5.1 ), English ( Dolby Linear PCM ), English ( DTS-HD Master Audio ), English ( Mono ), English ( Subtitles ), WIDESCREEN (2.35:1), SPECIAL FEATURES: Booklet, Cast/Crew Interview(s), Documentary, Featurette, Interactive Menu, Scene Access, Short Film, Special Edition, Trailer(s), SYNOPSIS: High melodrama, creeping insanity and barely contained delirium abound in this dizzying tribute to the high tension thrillers of Alfred Hitchcock from director Brian De Palma (Carrie, Scarface, Dressed to Kill). Michael Courtland is a Southern gentleman who seems to have everything - A successful business, a beautiful wife and an adoring young daughter - until a botched kidnapping tears his world apart leaving him widowed, bereaved and bereft. Years later on a trip to Italy, he meets a woman with an uncanny resemblance to his late wife but all is not how it appears as a twisted conspiracy threatens to unhinge his mental shackles, sending him to the knife edge of MADNESS! A master class in mounting unease and clammy palmed claustrophobia, Obsession is a classic 70s thriller with an evil twist that will leave you speechless. SCREENED/AWARDED AT: Oscar Academy Awards, ...Obsession ( 1976 )
The Fury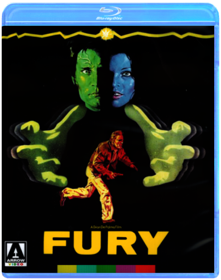 Brian De Palma
United Kingdom released, Blu-Ray/Region B : it WILL NOT play on regular DVD player, or on standard US Blu-Ray player. You need multi-region Blu-Ray player to view it in USA/Canada: LANGUAGES: English ( Dolby Digital 2.0 ), English ( Dolby Linear PCM ), English ( DTS-HD Master Audio ), English ( Subtitles ), WIDESCREEN (1.85:1), SPECIAL FEATURES: Behind the scenes, Booklet, Cast/Crew Interview(s), Interactive Menu, Photo Gallery, Posters, Remastered, Scene Access, Short Film, Special Edition, Trailer(s), SYNOPSIS: Brian De Palma followed the huge success of Carrie with another slice of telekinetic horror, upping the ante by featuring more than one psychic. John Cassavetes gives his most sinister performance since Rosemary's Baby as a man who kidnaps the telepathic son of his colleague (Kirk Douglas), aiming to turn him and similarly gifted individuals into human weapons. Meanwhile, Gillian (Amy Irving), is worried enough about the destructive potential of her own powers to agree to be institutionalised - but is the Paragon Institute all that it's cracked up to be? De Palma pulls out all the stops with some spectacular set-pieces (including one that will put viewers off fairground rides for life), before a spectacularly explosive climax that unforgettably demonstrates why Gillian is so afraid of her powers. She can trigger nosebleeds without any effort, so how much damage can she do when she's actually trying to hurt someone? ...The Fury
Dressed to Kill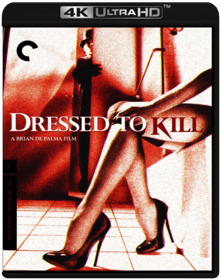 Brian De Palma
A psychiatrist, a prostitute and the son of a slain woman seek a Manhattan slasher.
Blow Out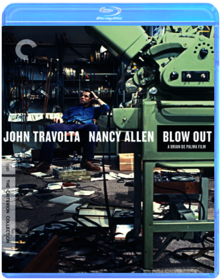 Brian De Palma
In the enthralling Blow Out, brilliantly crafted by Brian De Palma (Sisters, Carrie, Scarface), John Travolta (Saturday Night Fever, Pulp Fiction) gives one of his greatest performances, as Jack, a movie sound-effects man who believes he has accidentally recorded a political assassination. He enlists the help of Sally (played by Carrie's Nancy Allen), a possible eyewitness to the crime who may be in danger herself, to uncover the truth. With its jolting stylistic flourishes, intricate plot, profoundly felt characterizations, and gritty evocation of early-1980s Philadelphia, Blow Out is an American paranoia thriller unlike any other, as well as a devilish reflection on the act of moviemaking.
Scarface
Brian De Palma
Starring Academy Award winner Al Pacino (The Godfather) in an unforgettable performance as one of the most ruthless gangsters ever depicted on film and co-starring Academy Award nominee Michelle Pfeiffer (The Fabulous Baker Boys), Scarface is the rags-to-riches story of Cuban immigrant Tony "Scarface" Montana, who finds wealth, power and passion beyond his wildest dreams...at a price he never imagined. From acclaimed director Brian De Palma (Carlito's Way) and Oscar-winning writer Oliver Stone (Born on the Fourth of July), this action-packed Blu-ray features an all-new eye-popping remastered picture, explosive 7.1 audio track and never-before-seen bonus features. One of the most influential gangster epics of all time, the Scarface Limited Edition Blu-ray also includes collectible SteelBook packaging, a digital copy of the film, a DVD of the 1932 version of Scarface plus 10 original art cards for a limited time only.
Body Double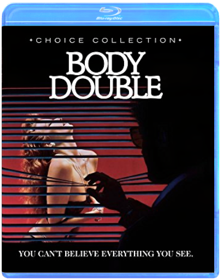 Brian De Palma
Brian De Palma invites you to witness a seduction...a mystery... a murder. It's BODY DOUBLE a spine-tingling look at voyeurism and sexuality from the modern master of suspense. Jake Scully (Craig Wasson), an unemployed actor, is asked to house-sit at a luxurious hillside apartment. As a bonus, the home offers Jake a telescopic peek into the bedroom of Gloria Revelle (Deborah Shelton), who performs an arousing striptease. When Jake discovers another man is also spying on Gloria, he begins an obsessive surveillance of her. Soon a grisly murder leads him into the world of X-rated films where he meets sexy adult film queen Holly Body (Melanie Griffith), who is a key to the crime. De Palma has created a gripping adult thriller of eroticism and horror!

When sold by Amazon.com, this product is manufactured on demand using BD-R recordable media. Amazon.com's standard return policy will apply.
Raising Cain
Brian De Palma
NOTICE: Polish Release, cover may contain Polish text/markings. The disk has English audio.
Carlito's Way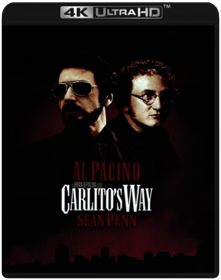 Brian De Palma
From the director of Scarface comes the critically acclaimed crime thriller Carlito's Way. Oscar® winner Al Pacino gives an electrifying performance as former drug kingpin Carlito Brigante, who is sprung from prison by his high-powered attorney (Academy Award® winner Sean Penn). He stuns the New York underworld by vowing to go straight from a history of violence, but his plans are undermined by misguided loyalties and an outmoded code of honor. In a life-or-death battle, Carlito takes on the relentless forces that refuse to let him go. Co-starring John Leguizamo and Luis Guzmán, Carlito's Way is a powerful, action-packed ride all the way to its explosive conclusion.
Mission Impossible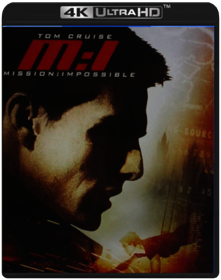 Brian De Palma
After he is framed for the death of several colleagues and falsely branded a traitor, a secret agent embarks on a daring scheme to clear his name in this spy adventure. Though it drew its name from the familiar television series, director Brian DePalma's big-budget adaptation shares little more with the original show than the occasional self-destructing message and the name of team leader Jim Phelps (Jon Voight). The film focuses not on Phelps but his protégé, Ethan Hunt (a reserved Tom Cruise), who becomes a fugitive after taking the blame for a botched operation. He responds by banding together with a group of fellow renegades, and he is soon maneuvering his way through a twisted series of double crosses that mainly serve as excuses for spectacular high-tech action sequences. Much of the activity revolves around a missing computer disk, with the film's most famous scene depicting Hunt's delicate efforts to retrieve the disk from a secure, well-alarmed room in CIA headquarters.
Femme Fatale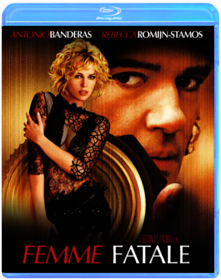 Brian De Palma
Femme Fatale is a contemporary film noir about an alluring seductress (Rebecca Romijn-Stamos) suddenly exposed to the world — and her enemies — by a voyeuristic photographer (Antonio Banderas) who becomes ensnared in her surreal quest for revenge.
The Black Dahlia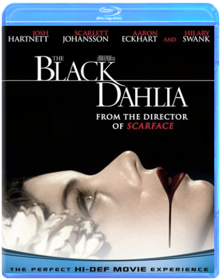 Brian De Palma
From the acclaimed director of Scarface and the author of L.A. Confidential comes the spellbinding thriller The Black Dahlia. Two ambitious cops, Lee Blanchard (Aaron Eckhart) and Bucky Bleichert (Josh Hartnett), investigate the shocking murder of an aspiring young starlet. With a corpse so mutilated that photos are kept from the public, the case becomes an obsession for the men, and their lives begin to unravel. Blanchard's relationship with his girlfriend, Kay (Scarlett Johansson), deteriorates, while Bleichert finds himself drawn to the enigmatic Madeleine (Hilary Swank), a wealthy woman with a dark and twisted connection to the victim.
Passion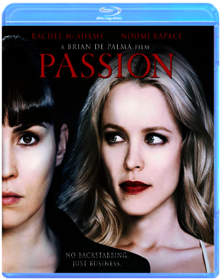 Brian De Palma
Brian De Palma returns to the sleek, sly, seductive territory of Dressed To Kill with an erotic thriller fueled by sex, ambition and the murderous side of Passion. Rachel McAdams and Noomi Rapace star as two female executives whose fierce competition to rise up the ranks is about to turn literally cut-throat. Bonus Features: Interviews with Rachel McAdams and Noomi Rapace
De Palma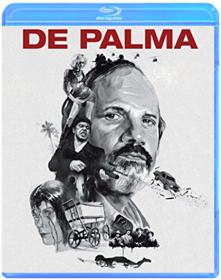 Noah Baumbach, Jake Paltrow