The Moment of Truth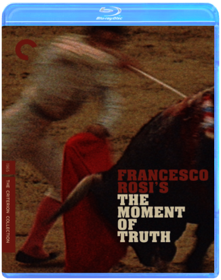 Francesco Rosi
The Moment of Truth, from director Francesco Rosi (Salvatore Giuliano) is a visceral plunge into the life of a famous torero—played by real-life bullfighting legend Miguel Mateo, known as Miguelin. Charting his rise and fall with a single-minded focus on the bloody business at hand, the film is at once gritty and operatic, placing the viewer right in the thick of the ring's action, as close to death as possible. Like all of the great Italian truth seeker's films, this is a not just an electrifying drama but also a profound and moving inquiry into a violent world—and perhaps the greatest bullfighting movie ever made.
Death Race 2000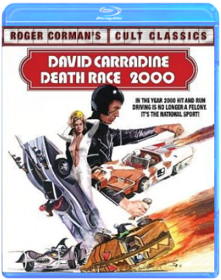 Paul Bartel
Rocky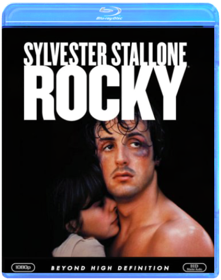 Richard Halsey, Scott Conrad, John G. Avildsen
Nominated* for 10 Academy Awards(r) and winner for Best Picture, it's the film that inspired a nation! Audiences and critics alike cheered this American success story of an "everyman" triumphing over all odds. Featuring a dynamic musical score, a thrilling fight sequence and four Oscar(r) - nominated* performances, this rousing crowd-pleaser will send spirits soaring. Fighting for love, glory and self-respect, Rocky(r) scores an exultant knockout! Rocky Balboa (Sylvester Stallone) is a Philadelphia club fighter who seems to be going nowhere. But whena stroke of fate puts him in the ring with a world heavyweight champion, Rocky knows that it's his one shot at the big time - a once-in-a-lifetime opportunity to go the distance and come out a winner! *1976: Actor (Stallone), Actress (Talia Shire), Supporting Actor (Burgess Meredith, Burt Young), Director (won), Original Screenplay, Original Song, Editing (won), Sound
Pumping Iron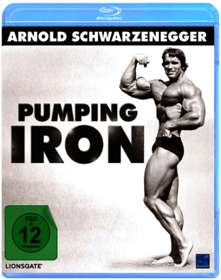 George Butler, Robert Fiore
Pumping Iron: 25th Year Anniversary (DVD)
All That Jazz
Bob Fosse
Criterion version of the iconic dance film . . .
Raging Bull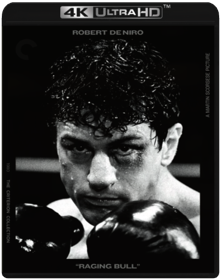 Martin Scorsese
Robert De Niro teams with director Martin Scorsese in this "extraordinarily compelling" (Leonard Maltin) film that introduced unflinching realism to stunned audiences in 1980. An "exceedingly violentas well as poetic" fight picture that maps "the landscape of the soul" (The New York Times),Raging Bull garnered eight Oscar® nominations* and won two, including Best Actor for De Niro. De Niro gives the performance of his career as Jake La Motta, a boxer whose psychological and sexual complexities erupt into violence both in and out of the ring. Joe Pesci and Cathy Moriarty are unforgettable as the brother who falls prey to Jake's mounting paranoia and jealousy, and the fifteen-year-old girl who becomes his most prized trophy. A "brilliantly photographed film of extraordinary power and rare distinction" (The Wall Street Journal), Raging Bullis filmmaking at its riveting best.
Dirty Dancing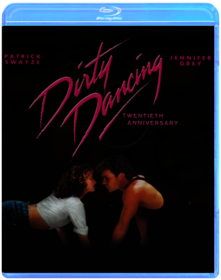 Emile Ardolino
As with Grease (1978) and Footloose (1984) before it, Dirty Dancing was a cultural phenomenon that now plays more like camp. That very campiness, though, is part of its biggest charm. And if the dancing in the movie doesn't seem particularly "dirty" by today's standards—or 1987's—it does take place in an era (the early '60s) when it would have. Frances "Baby" Houseman (Jennifer Grey, daughter of ageless hoofer Joel Grey) has been vacationing in the Catskills with her family for many years. Uneventfully. One summer, she falls under the sway (as it were) of dance instructor Johnny Castle (Patrick Swayze). Baby is a pampered pup, but Johnny is a man of the world. Baby's father, Jake (Law and Order's Jerry Orbach), can't see the basic decency in greaser Johnny that she can. It should come as no surprise to find that Baby, who can be as immature as her name, learns more about love and life—and dancing—from free-spirited Johnny than traditionalist Jake.

Dirty Dancing spawned two successful soundtracks, a short-lived TV series, and a stage musical. It may be predictable, but Grey and Swayze have chemistry, charisma, and all the right moves. It's a sometimes silly movie with occasionally mind-boggling dialogue—"No one puts Baby in a corner!"—that nonetheless carries an underlying message about tolerance and is filled with the kind of exuberant spirit that's hard for even the most cynical to resist. Not that they'd ever admit it. —Kathleen C. Fennessy
Le Grand Bleu
Luc Besson
Gleaming the Cube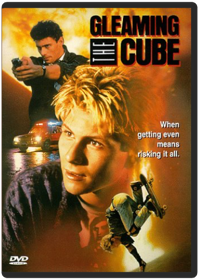 Graeme Clifford
To 16-year-old Brian, life is an empty pool and a skateboard, until his brother is found dead and it's declared a suicide. Determined to uncover the truth, Brian risks all as he crosses into a world of deceit, contraband, and murder. Special Features include: Cast and crew filmographies, trailer, behind the scene footage, film facts, and scene access. Christian Slater
Days of Thunder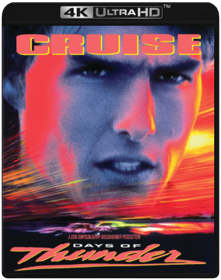 Tony Scott
The Last Boy Scout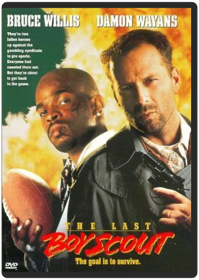 Tony Scott
A WORLD-WEARY PRIVATE INVESTIGATOR AND A FORMER PRO QUARTERBACK TEAM UP TO TRACK DOWN A HIGHLY-PLACED KILLER.
Point Break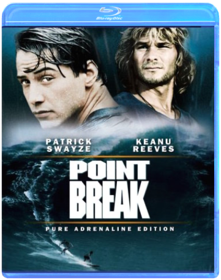 Kathryn Bigelow
Young FBI agent Johnny Utah (Reeves) goes undercover at the suggestion of his partner (Gary Busey) to learn if a group of wild surfers is actually a gang of bank robbers. He soon comes under the dangerous spell of the surfers' charismatic leader, Bodhi (Swyaze), a mystical mastermind who'll do absolutely anything for a thrill - and expects his followers to do the same.
The Basketball Diaries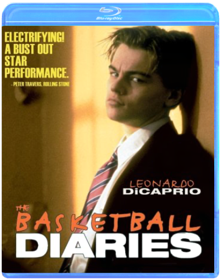 Scott Kalvert
Crime pays for the drug addiction of a high-school hoopster and three teammates in 1960s New York.
Happy Gilmore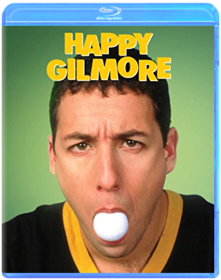 Dennis Dugan
Adam Sandler stars as Happy Gilmore in the over-the-top comedy that scores a hole in one for hilarity. After his dream of stardom on the hockey ice melts, Happy Gilmore discovers he has a gift that could bring him glory on the greens. Trouble is, with his hot head and hard-hitting drives, Happy doesn't just play golf…he destroys it. With the help of a retired golfer (Carl Weathers) and hot publicist (Julie Bowen), can Happy perfect his game and tame his temper to win the tournament prize money? With unforgettable appearances by Bob Barker, Christopher McDonald and Kevin Nealon, this comedy favorite features non-stop laughs that are par for the course!
Kingpin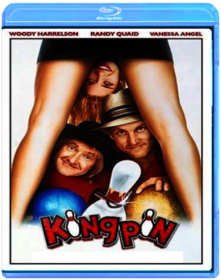 Bobby Farrelly, Peter Farrelly
The guys who brought you There's Something About Mary and Dumb and Dumber strike again with a gut-busting farce that's "just too funny" (Los Angeles Times)! Woody Harrelson, Randy Quaid and Vanessa Angel come up winners in this riotous, joke-a-second comedy with plenty of balls. Harrelson is Roy Munson, a pro bowler who seems destined for greatness, or as close to greatness as a bowler can get. But after a run-in with angry competitors, Roy finds himself sadder, wiser and minus his bowling hand! Years later, he meets the naive Ishmael (Quaid), an Amish bowling whiz. Together they set out for a million-dollar tournament in Reno, and along the way pick up Claudia (Angel), a sexy vixen with brains, attitude and really big...ideas. With her help, they make it to the tournament. But will Roy and Ishmael win the big match and score fame and fortune...or will all their hopes and dreams go barreling down the gutter?
Any Given Sunday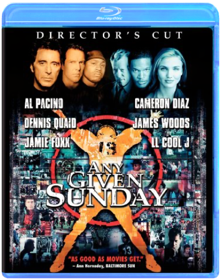 Oliver Stone
Any Given Sunday Directors Cut (Blu-ray)
The Brown Bunny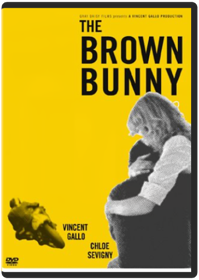 Vincent Gallo
The Brown Bunny is both a love story and a haunting portrait of a lost soul unable to forget his past. After finishing a motorcycle race in New Hampshire, Bud Clay (Vincent Gallo) loads his racing bike into the back of his van and begins a cross-country odyssey to Los Angeles, where he is to compete in another race. During his trip, he meets three very different women: Violet, a wholesome all-American gas station attendant; Lilly (Cheryl Tiegs), a fellow lost soul he connects with at a highway rest stop; and Rose, a Las Vegas prostitute. Throughout his journey, Bud can never escape his intense feelings for the love of his life, Daisy (Chloë Sevigny), so he plans to reconcile with her when he reaches Los Angeles. Arriving in Los Angeles, Bud checks into a motel before visiting the abandoned home he once shared with Daisy. He leaves a note, hoping she will turn up at his motel room . . .Building to a notorious climax, the film presents one of the frankest portrayals of male sexuality ever seen in American cinema.
127 Hours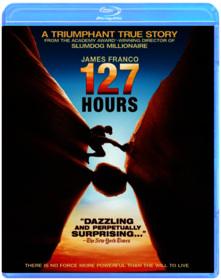 Danny Boyle
From Academy Award®-winning director Danny Boyle (Slumdog Millionaire) comes the powerfully uplifting true story of one man's struggle to survive against mountainous odds. Aron Ralston (James Franco) has a passion for all things outdoors. But when a falling boulder traps him in a remote Utah canyon, a thrill-seeker's adventure becomes the challenge of a lifetime. Over the next five days, Ralston embarks on a remarkable personal journey in which he relies on the memories of family and friends—as well as his own courage and ingenuity—to turn adversity into triumph!
Black Swan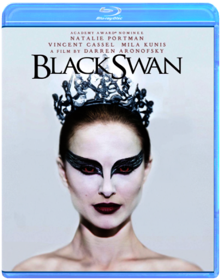 Darren Aronofsky
"You can't tear your eyes away" (Entertainment Weekly) from this "wicked, psychosexual thriller" (Daily Variety) starring Academy Award® Winner Natalie Portman and directed by Darren Aronofsky (The Wrestler). Portman delivers "the performance of her career" (Vanity Fair ) as Nina, a stunningly talented but dangerously unstable ballerina on the verge of stardom. Pushed to the breaking point by her driven artistic director (Vincent Cassel) and the threat posed by a seductive rival dancer (Mila Kunis), Nina's tenuous grip on reality starts to slip away – plunging her into a waking nightmare.
Moneyball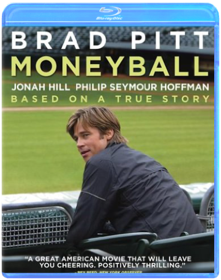 Bennett Miller
Oakland A's general manager Billy Beane (Brad Pitt) challenges the system and defies conventional wisdom when his is forced to rebuild his small-market team on a limited budget. Despite opposition from the old guard, the media, fans and their own field manager (Philip Seymour Hoffman), Beane - with the help of a young, number-crunching, Yale-educated economist (Jonah Hill) - develops a roster of misfits…and along the way, forever changes the way the game is played.
Everybody Wants Some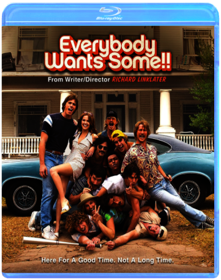 Richard Linklater
Ford v Ferrari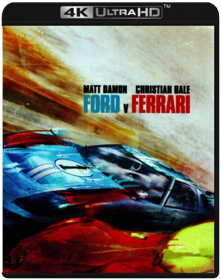 James Mangold
American car designer Carroll Shelby and driver Ken Miles battle corporate interference and the laws of physics to build a revolutionary race car for Ford in order to defeat Ferrari at the 24 Hours of Le Mans in 1966.