Badlands
Terrence Malick
Badlands announced the arrival of a major talent: Terrence Malick (Days of Heaven). His impressionistic take on the notorious Charles Starkweather and Caril Ann Fugate killing spree of the late 1950s uses a serial-killer narrative as a springboard for an oblique teenage romance, lovingly and idiosyncratically enacted by Martin Sheen (Apocalypse Now) and Sissy Spacek (Carrie). The film also introduced many of the elements that would earn Malick his passionate following: the enigmatic approach to narrative and character, the unusual use of voice-over, the juxtaposition of human violence with natural beauty, the poetic investigation of American dreams and nightmares. This debut has spawned countless imitations, but none have equaled its strange sublimity.
Days of Heaven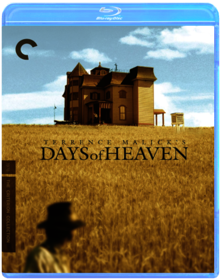 Terrence Malick
One-of-a-kind filmmaker-philosopher Terrence Malick has made some of the most visually arresting movies in history, and his glorious period tragedy Days of Heaven, featuring Oscar-winning cinematography by Nestor Almendros, stands out among them. A Chicago steelworker (Richard Gere) accidentally kills his supervisor, and he, his girlfriend (Brooke Adams), and his little sister (Linda Mans) flee to the Texas Panhandle, where they find work harvesting in the wheat fields of a wealthy farmer (Sam Shepard). A love triangle, a swarm of locusts, a hellish fire—Malick captures it all with dreamlike authenticity, creating at once a timeless American idyll and a gritty evocation of turn-of-the-century labor.

Stills from Days of Heaven
The Thin Red Line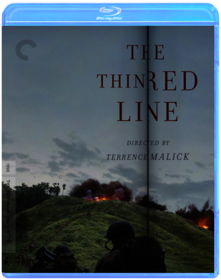 Terrence Malick
THIN RED LINE (BLU RAY) DRAMA
The New World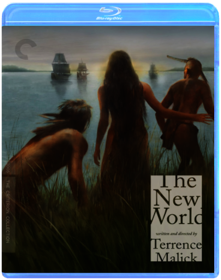 Terrence Malick
The New World (The Criterion Collection) [Blu-ray] [Blu-ray] [2016] ...
The Tree of Life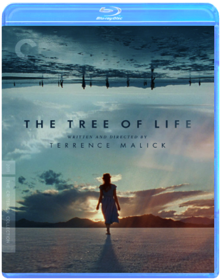 Terrence Malick
This stunningly original triumph from visionary director Terrence Malick stars Academy Awardr Nominee Brad Pitt and Academy Awardr Winner Sean Penn. The epic, yet intimate, story follows the life journey of Jack O'Brien (played as an adult by Penn), the eldest son of a fractured Midwestern family. Pitt delivers a powerful performance as the cataclysmic force of nature in Jack's world, his complex and rigidly authoritarian father. Hailed as a visually breathtaking masterpiece by critics and audiences alike, The Tree Of Life won the Cannes Film Festival's highest honor, becoming one of the year's most talked about films.
Knight of Cups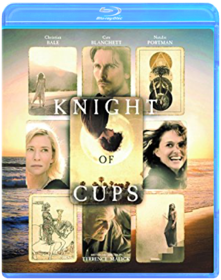 Terrence Malick