Fast Times at Ridgemont High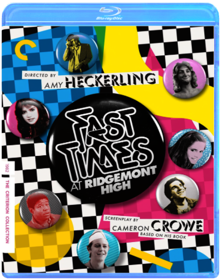 Amy Heckerling
Academy Award winner Sean Penn stars as the unforgettable Jeff Spicoli in the film that defined the outrageous and bold teen comedy genre, Fast Times at Ridgemont High. Follow a group of Southern California high school students as they explore their most important subjects: sex, drugs and rock 'n' roll. Directed by Amy Heckerling (Clueless) and written by Cameron Crowe (Almost Famous), this hilarious portrait of 1980s American teen life features film debuts of future stars Nicolas Cage and Forest Whitaker, plus decade-defining music from The Go-Go's, Oingo Boingo and The Cars.
Raising Arizona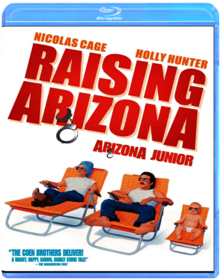 Joel Coen, Ethan Coen
Nicolas Cage, Holly Hunter and John Goodman lead an all-star cast in Ethan and Joel Coen's celebrated comedy. Once he decides to give up crime, a small-time robber (Cage) proposes to a pretty cop (Hunter). But when the newlyweds learn they can't conceive a baby, they decide to steal one from a couple who seem to have one to spare – since they just had quintuplets! With its outrageous plot, fast-paced action and even some wild pyrotechnics, Raising Arizona will forever have a place in the hearts of lovers – and film lovers – everywhere.
Wild at Heart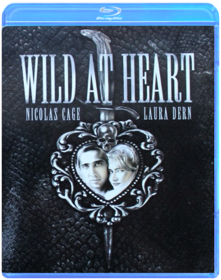 David Lynch
The Rock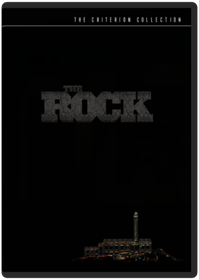 Michael Bay
A highly decorated, retired U.S Marine general (Ed Harris) seizes a stockpile of chemical weapons and takes over Alcatraz, with 81 tourists as hostages on the San Francisco Bay isle. His demand: Restitution to the families of soldiers who died in covert operations. The response: An elite Navy SEAL team, with support from an FBI chemical warfare expert (Nicolas Cage) and a former Alcatraz escapee (Sean Connery), is assembled to penetrate the terrorists' defenses on the island and neutralize the threat before time runs out. The result: A fast-paced, edge-of-your-seat thriller with a first-rate cast, directed by Michael Bay and produced by Don Simpson and Jerry Bruckheimer.
The Rock
Michael Bay
Sean Connery and Nicolas Cage join forces to avert unspeakable carnage as The Rock explodes onto Blu-ray Disc! Co-starring Ed Harris, this spectacular! (NBC-TV) thrill ride will rock your world in this astonishing format. When a vengeful ex-general seizes control of Alcatraz Island and threatens to launch missiles loaded with deadly poison gas, only a young FBI chemical weapons expert and a notorious Federal prisoner have the skills to penetrate the impregnable fortress and take him down. Catch every instant of rapid-fire action in eye-popping 1080p, while the phenomenal 5.1 48 kHz, 16-bit uncompressed audio puts you smack dab in the middle of the mayhem. Prepare to experience the awesome power of Blu-ray High Definition!
Face/Off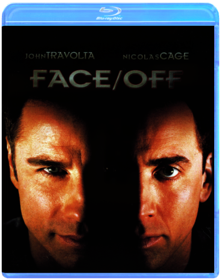 John Woo
John Travolta, Nicolas Cage. An FBI agent and a murderous psychopath switch identities-and faces-in John Woo's riveting action/adventure film. 1997/color/140 min/R.
Bringing Out the Dead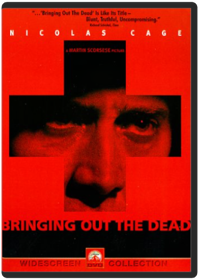 Martin Scorsese
Reuniting the "dream team" of director Martin Scorsese and screenwriter (and esteemed director in his own right) Paul Schrader—the men who brought you Taxi Driver and Raging Bull—Bringing Out the Dead provoked outrageously high expe
Adaptation.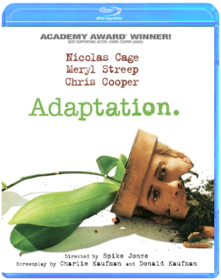 Spike Jonze
Director Spike Jonze delivers a stunningly original comedy that seamlessly blends fictional characters and situations with the lives of real people: obsessive orchid hunter John Laroche (Cooper), New Yorker journalist Susan Orlean (Streep), Hollywood screenwriter Charlie Kaufman (Cage), and his twin brother, Donald (also Cage). As Charlie struggles to adapt Orlean's best-selling book "The Orchid Thief," he writes himself into his own movie. The various stories crash into one another exploding into a wildly imaginative film. Adaptation, the year's most talked about movie, is at once a hilarious drama and a moving comedy.
Lord of War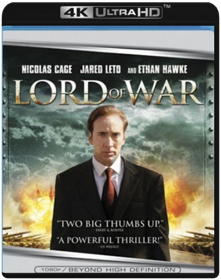 Andrew Niccol
Nicolas Cage, Ethan Hawke. A shrewd Ukranian immigrant living in Brooklyn is really a dangerous international arms dealer who has successfully avoided capture by an unwavering Interpol agent for over 20 years but lately has been unsuccessful at avoiding his own conscience. 2005/color/122 min/R.
The Wicker Man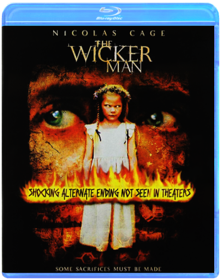 Neil LaBute
Grindhouse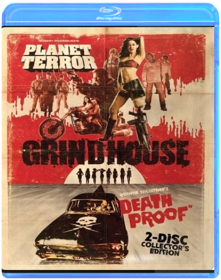 Robert Rodriguez, Quentin Tarantino, Rob Zombie, Edgar Wright, Eli Roth, Jason Eisener
Kick-Ass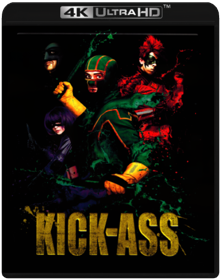 Matthew Vaughn
Now available for the first time on 4K Ultra HD! Dave's life is completely underwhelming until he makes the simple decision to become a superhero.
Mandy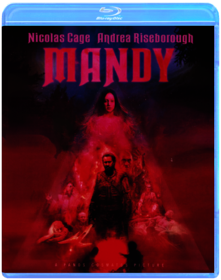 Panos Cosmatos
The quiet life of devoted couple Red (Nicolas Cage, Leaving Las Vegas) and Mandy (Andrea Riseborough, Birdman) takes a dark and bizarre turn when a nightmarish cult and their maniacal leader (Linus Roache, "Vikings") seek to possess Mandy…body and soul. A shocking assault on the innocent pair leads to a spiraling, surreal, bloody rampage of all out, mind-altering vengeance. "Certainly not for the faint of heart" (The Hollywood Reporter), Mandy is "a primal, psychedelic rage-scream of a movie" (Slash Film).