Camille 2000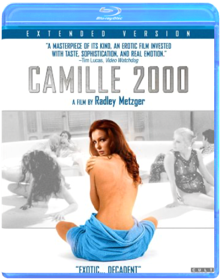 Radley Metzger
A child of the sixties sexual revolution, beautiful, sensuous Marguerite (Daniel Gaubert) is addicted to sex and money. She is kept by a wealthy man, has a string of young lovers and hosts wild orgies in her luxurious villa. When she falls in love with the handsome bachelor Armand (Nino Castelnuova), he insists on absolute fidelity. Known by her reputation, Armand's controlling father soon intervenes, triggering a tragic turn of events. From Radley Metzger, the essential director of elegant erotic arthouse, comes the dazzling new 2000 version of Alexandre Dumas "The Lady of the Camellias."
The Lickerish Quartet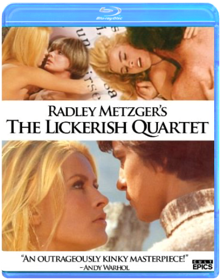 Radley Metzger
An aristocratic family become obsessed with a striking young blonde actress while watching a stag film. After a visit at a carnival they meet her in person and invite her back to their seaside mansion (the Castle of Balsorano in Italy's Abruzzi Mountains). The blonde takes turns seducing the family members, where she unlocks each of their fantasies, family secrets and hidden desires. THE LICKERISH QUARTET is Radley Metzger's magnum opus, a delirious surreal erotic fantasy, stylish and elegant.
Score
Radley Metzger
Having explored heterosexual obsessions in the critically acclaimed "Camille 2000" and "The Lickerish Quartet", erotic cult director Radley Metzger goes all the way in "SCORE," a tale of a happily married swinging couple (Claire Wilbur and Gerald Grant),
The Image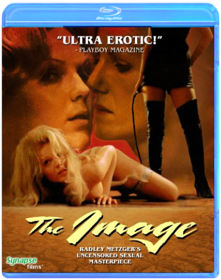 Radley Metzger
From highly acclaimed director Radley Metzger, The Image (aka The Punishment of Anne / The Mistress And The Slave) is a fascinating study of the sadomasochistic relationship between a man, a young girl, and an older woman. Jean (Carl Parker, Score), meets his old friend Claire (Marilyn Roberts) at a party and is introduced to the young, seductive Anne (Mary Mendum). Jean discovers the two women have a master/slave relationship and gets seduced into their perverse sexual games. Based on the classic novel "L'Image" from Catherine Robbe-Grillet (under the pseudonym of Jean de Berg), this masterpiece of cinema is hailed by critics as one of the best erotic films ever made. Beautifully photographed with highly explicit imagery and provocative situations, The Image will titillate, arouse and shock you like no other film you've ever seen. Newly remastered in high definition and created directly from the original 35mm camera negative, this version of The Image is presented uncut and uncensored with a newly remixed 5.1 surround soundtrack.
The Opening of Misty Beethoven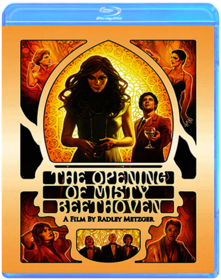 Radley Metzger
Barbara Broadcast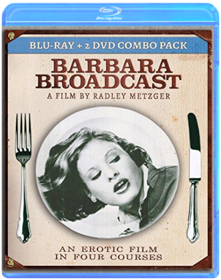 Radley Metzger
In a restaurant in New York, the menu is unusual, with some sauces prepared by waiters on the spot. In this scenery, at another table, a reporter interviews a famous prostitute.