'Round Midnight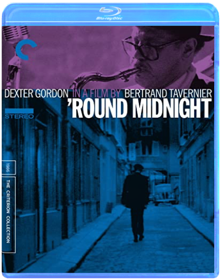 Bertrand Tavernier
9 1/2 Weeks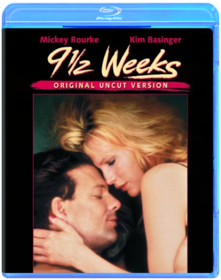 Adrian Lyne
12 Angry Men
Sidney Lumet
12 Angry Men, by Sidney Lumet, may be the most radical big-screen courtroom drama in cinema history. A behind-closed-doors look at the American legal system as riveting as it is spare, the iconic adaptation of Reginald Rose's teleplay stars Henry Fonda as the initially dissenting member of a jury of white men ready to pass judgment on a Puerto Rican teenager charged with murdering his father. What results is a saga of epic proportions that plays out in real time over ninety minutes in one sweltering room. Lumet's electrifying snapshot of 1950s America on the verge of change is one of the great feature-film debuts.
13 Conversations about One Thing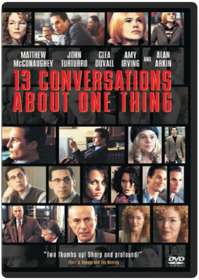 Jill Sprecher
Director Jill Sprecher's critically-acclaimed film assembles an all-star, ensemble cast in a fresh and whimsical look at the invisible, everyday and destiny-shaping miracles that we've come to call "fate." In five distinct New York tales, the lives of seemingly disparate characters - a public defender (Matthew McConaughey, Reign of Fire) whose life suddenly mirrors that of the criminals he prosecutes, a college professor (John Turturro, Mr. Deeds, Barton Fink) facing a poignant crossroads, an envious businessman (Alan Arkin, America's Sweethearts) seeking revenge on a compulsively cheerful co-worker, an optimistic cleaning woman (Clea Duvall, Girl, Interrupted) searching for miracles in theaftermath of a tragic accident and, lastly, a woman (Amy Irving, Traffic) forced to face her husband's infidelity due to an untimely return of a lost wallet - are interwoven to create a touching tapestry that's warmed the hearts of moviegoers and critics across the globe. Playful and poignant, 13 CON
31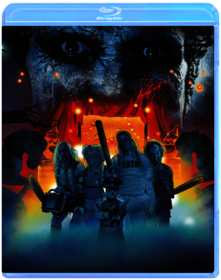 Rob Zombie
127 Hours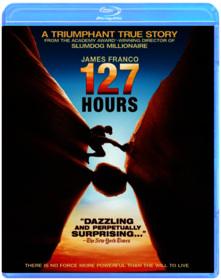 Danny Boyle
From Academy Award®-winning director Danny Boyle (Slumdog Millionaire) comes the powerfully uplifting true story of one man's struggle to survive against mountainous odds. Aron Ralston (James Franco) has a passion for all things outdoors. But when a falling boulder traps him in a remote Utah canyon, a thrill-seeker's adventure becomes the challenge of a lifetime. Over the next five days, Ralston embarks on a remarkable personal journey in which he relies on the memories of family and friends—as well as his own courage and ingenuity—to turn adversity into triumph!
The Adventures of Buckaroo Banzai Across the 8th Dimension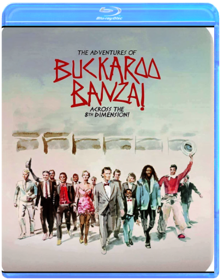 W.D. Richter
After the Rehearsal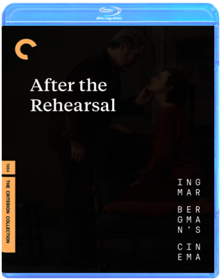 Ingmar Bergman
With this spare chamber piece, set in an empty theater, Ingmar Bergman returned to his perennial theme of the permeability of life and art. Lingering after a rehearsal for August Strindberg's A Dream Play (a touchstone for the filmmaker throughout his career), eminent director Henrik (Erland Josephson) enters into a frank and flirtatious conversation with his up-and-coming star, Anna (Lena Olin), leading him to recall his affair with Anna's late mother, the self-destructive actress Rakel (Ingrid Thulin). The sharply written and impeccably performed After the Rehearsal, originally made for television, pares away all artifice to examine both the allure and the cost of a life in the theater.
Airplane!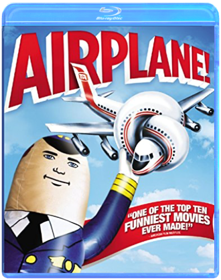 David Zucker, Jim Abrahams, Jerry Zucker
The persons and events in this film are fictitious - fortunately! A masterpiece of off-the-wall comedy, Airplane! features Robert Hays as an ex-fighter pilot forced to take over the controls of an airliner when the flight crew succumbs to food poisoning; Julie Hagerty as his girlfriend/stewardess/co-pilot; and a cast of all-stars including Robert Stack, Lloyd Bridges, Peter Graves, Leslie Nielsen, Kareem Abdul-Jabbar... and more. Their hilarious high jinks spoof airplane disaster flicks, religious zealots, television commercials, romantic love... the list whirls by in rapid succession. And the story races from one moment of zany fun to the next.
Alambrista!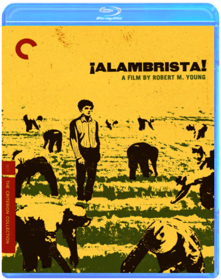 Robert M. Young
In Alambrista!, a farmworker sneaks across the border from Mexico into California in an effort to make money to send to his family back home. It is a story that happens every day, told here in an uncompromising, groundbreaking work of realism from American independent filmmaker Robert M. Young (Dominick and Eugene). Vivid and spare where other films about illegal immigration might sentimentalize, Young's take on the subject is equal parts intimate character study and gripping road movie, a political work that never loses sight of the complex man at its center. Alambrista!, winner of the Cannes Film Festival s inaugural Camera d'Or in 1978, remains one of the best films ever made on this perennially relevant topic.
Alexander Nevsky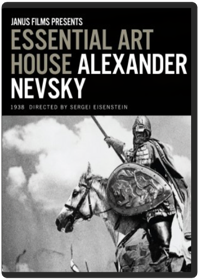 Sergei Eisenstein, Dmitri Vasilyev
Sergei Eisenstein, long regarded as a pioneer of film art, changed cinematic strategies halfway through his career. Upon returning from Hollywood and Mexico in the late 1930s, he left behind the densely edited style of celebrated silents like Battleship Potemkin and October, turning instead to historical sources, contradictory audiovisuals, and theatrical sets for his grandiose yet subversive sound-era work. This trio of rousing action epics reveals a deeply unsettling portrait of the Soviet Union under Stalin, and provided battle-scene blueprints for filmmaking giants from Laurence Olivier in Henry V to Akira Kurosawa in Seven Samurai.
Alita: Battle Angel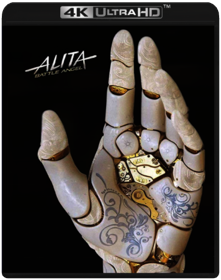 Robert Rodriguez
All About My Mother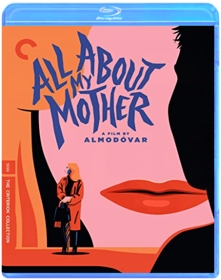 Pedro Almodóvar
All That Heaven Allows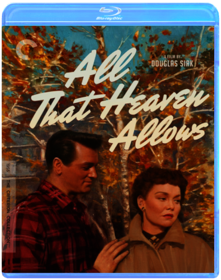 Douglas Sirk
Friends and family want a rich widow to end her romance with a tree surgeon about 15 years her junior.
An American Werewolf in London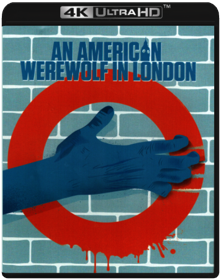 John Landis
Re-discover one of the most gripping horror films of all-time with the cult classic An American Werewolf in London. Blending the macabre with a wicked sense of humor, director John Landis (National Lampoon's Animal House) delivers a contemporary take on the classic werewolf tale in this story of two American tourists who, while traveling in London, find their lives changed forever when a viscious wolf attacks them during a full moon. Featuring groundbreaking, Academy Award-winning make-up by Rick Baker (The Wolfman), this digitally remastered Full Moon Edition also includes the new feature-length documentary Beware the Moon.
And the Ship Sails On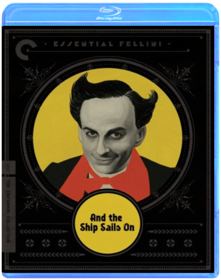 Federico Fellini
Andrei Rublev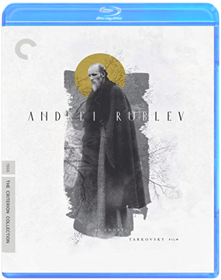 Andrei Tarkovsky
Angel-A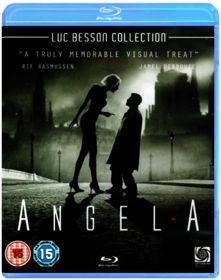 Luc Besson
Apollo 11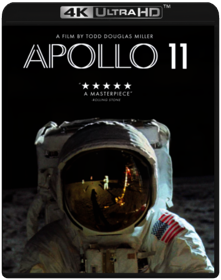 Todd Douglas Miller
Army of Shadows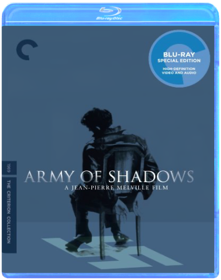 Jean-Pierre Melville
This masterpiece by Jean-Pierre Melville (Le doulos, Le cercle rouge) about the French Resistance went unreleased in the United States for thirty-seven years, until its triumphant theatrical debut in 2006. Atmospheric and gripping, Army of Shadows is Melville's most personal film, featuring Lino Ventura (Le deuxième souffle), Paul Meurisse (Diabolique), Jean-Pierre Cassel (The Discreet Charm of the Bourgeoisie), and the incomparable Simone Signoret (Casque d'or, Diabolique) as intrepid underground fighters who must grapple with their conception of honor in their battle against Hitler's regime.
Arrival
Denis Villeneuve
When mysterious spacecrafts touch down across the globe, an elite team - lead by expert linguist Louise Banks (Amy Adams) - is brought together to investigate. As mankind teeters on the verge of global war, Banks and the team race against time for answers - and to find them, she will take a chance that could threaten her life, and quite possibly humanity.4K Ultra Blu-Ray edition
The Artist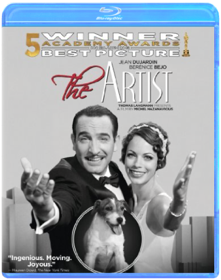 Michel Hazanavicius
Hollywood 1927. George Valentin (Academy Award Winner Jean Dujardin) is a silent movie superstar. The advent of the talkies will sound the death knell for his career and see him fall into oblivion. For young extra Peppy Miller (Berenice Bejo), it seems the sky's the limit - major movie stardom awaits. THE ARTIST tells the story of their interlinked destinies.
Ashes and Diamonds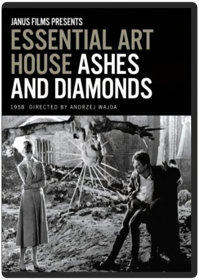 Andrzej Wajda
A Polish partisan assassinates the wrong man at the end of World War II. Directed by Andrzej Wadja.
Atlantis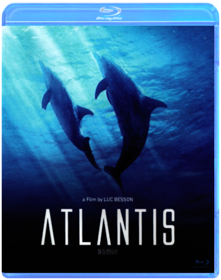 Luc Besson
Attraction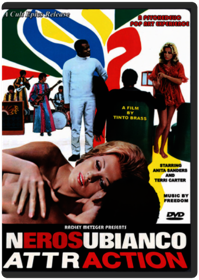 Tinto Brass
An Autumn Afternoon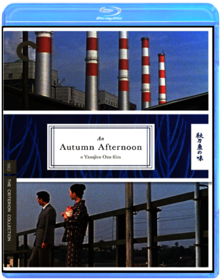 Yasujiro Ozu
The final film from Yasujiro Ozu (Tokyo Story) was also his last masterpiece, a gently heartbreaking story about a man's dignifed resignation to life's shifting currents and society's modernization. Though widower Shuhei (frequent Ozu leading man Chishu Ryu) has been living comfortably for years with his grown daughter, a series of events leads him to accept and encourage her marriage and departure from their home. As elegantly composed and achingly tender as any of the Japanese master's films, An Autumn Afternoon is one of cinema's fondest farewells.
Autumn Sonata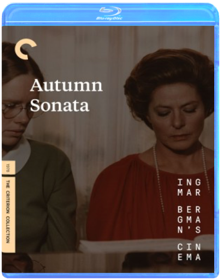 Ingmar Bergman
Babel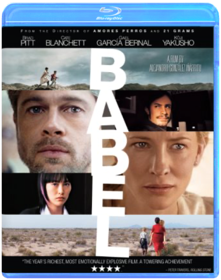 Alejandro González Iñárritu
In Babel, a tragic incident involving an American couple in Morocco sparks a chain of events for four families in different countries throughout the world. In the struggle to overcome isolation, fear, and displacement, each character discovers that it is family that ultimately provides solace.

In the remote sands of the Moroccan desert, a rifle shot rings out— detonating a chain of events that will link an American tourist couple's frantic struggle to survive, two Moroccan boys involved in an accidental crime, a nanny illegally crossing into Mexico with two American children, and a Japanese teen rebel whose father is sought by the police in Tokyo. Separated by clashing cultures and sprawling distances, each of these four disparate groups of people are nevertheless hurtling towards a shared destiny of isolation and grief. In the course of just a few days, they will each face the dizzying sensation of becoming profoundly lost – lost in the desert, lost to the world, lost to themselves – as they are pushed to the farthest edges of confusion and fear as well as to the very depths of connection and love.

In this mesmerizing, emotional film that was shot in three continents and four languages – and traverses both the deeply personal and the explosively political — acclaimed director Alejandro González Iñárritu (21 Grams, Amores Perros) explores with shattering realism the nature of the barriers that seem to separate humankind. In doing so, he evokes the ancient concept of Babel> and questions its modern day implications: the mistaken identities, misunderstandings and missed chances for communication that— though often unseen— drive our contemporary lives. Brad Pitt, Cate Blanchett, Gael García Bernal, Kôji Yakusho, Adriana Barraza and Rinko Kikuchi lead an international ensemble of actors and non-professional actors from Morocco, Tijuana and Tokyo, who enrich Babel's take on cultural diversity and enhance its powerful examination of the links and frontiers between and within us.
The Baby of Mâcon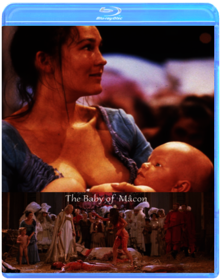 Peter Greenaway
Back to the Future Trilogy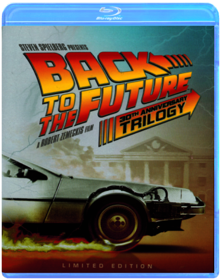 Rober Zemeckis
Disc 1: Back to the Future
Deleted Scenes
Tales from the Future: In the Beginning...
Tales from the Future: Time to Go
Tales from the Future: Keeping Time
Q&A Commentary with Director Robert Zemeckis and Producer Bob Gale
Feature Commentary with Producers

Disc 2: Back to the Future Part II
Deleted Scenes
Tales from the Future: Time Flies
Physics of Back to the Future
Q&A Commentary with Director Robert Zemeckis and Producer Bob Gale
Feature Commentary with Producers

Disc 3: Back to the Future Part III
Deleted Scenes
Tales from the Future: Third Time's the Charm
Tales from the Future: The Test of Time
Back to the Future: The Ride
Q&A Commentary with Director Robert Zemeckis and Producer Bob Gale
Feature Commentary with Producers

Disc 4: Bonus Disc
Making the Trilogy: Chapters One, Two, and Three
Michael J. Fox Q&A
FAQ's About the Trilogy
Original Makeup Tests
Outtakes
Nuclear Test Site Ending
Storyboard Sequence
Production Design
Designing the DeLeorean, Time Travel, Hill Valley, and the Campaign
Hoverboard Test
Evolution of Visual Effects
Secrets of the Back to the Future Trilogy
Music Videos
Trailers

All-New 2015 Bonus Features
Doc Brown Saves the World: Short featuring Christopher Lloyd
OUTATIME: Restoring the DeLorean: The 2012 restoration of the most iconic car in film history
Looking Back to the Future: 9-part retrospective feature on the trilogy's legacy
Back to the Future: The Animated Series: 2 episodes ("Brothers" and "Mac the Black") from the 1991 series featuring live action segments with Christopher Lloyd as Doc Brown
And More
Ballad of a Soldier
Grigori Chukhrai
Russian soldier Alyosha Skvortsov is granted a visit with his mother after he singlehandedly fends off two enemy tanks. As he journeys home, Alyosha encounters the devastation of his war-torn country, witnesses glimmers of hope among the people, and falls in love. With its poetic visual imagery, Grigori Chukhrai's Ballad of a Soldier is an unconventional meditation on the effects of war, and a milestone in Russian cinema.
The Ballad of Gregorio Cortez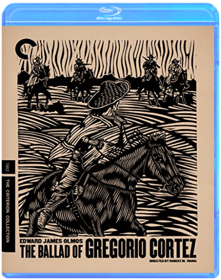 Robert M. Young
The Ballad of Narayama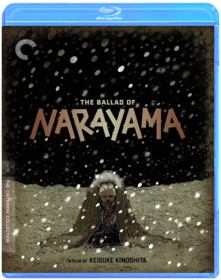 Keisuke Kinoshita
This haunting, kabuki-inflected version of a Japanese folk legend is set in a remote mountain village, where food is scarce and tradition dictates that citizens who have reached their seventieth year must be carried to the summit of Mount Narayama and left there to die. The sacrificial elder at the center of the tale is Orin (Ugetsu's Kinuyo Tanaka), a dignified and dutiful woman who spends her dwindling days securing the happiness of her loyal widowed son with a respectable new wife. Filmed almost entirely on cunningly designed studio sets, in brilliant color and widescreen, The Ballad of Narayama is a stylish and vividly formal work from Japan's cinematic golden age, directed by the dynamic Keisuke Kinoshita (Twenty-four Eyes).
Ballad of the Little Soldier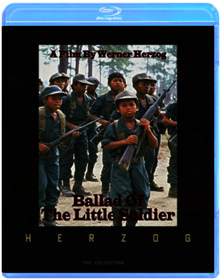 Werner Herzog
Barcelona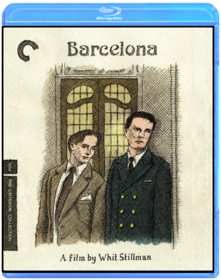 Whit Stillman
Women and Cold War politics surround a U.S. sales rep and his Navy-officer cousin in Spain. Directed by Whit Stillman.
BASEketball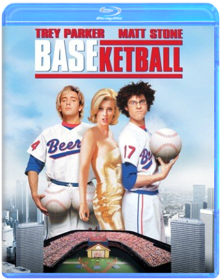 David Zucker
Starring Trey Parker and Matt Stone (South Park) BASEketball is a hilarious comedy about two guys who invent a game in their driveway that quickly becomes a national obsession. When childhood friends Joe Cooper (Parker) and Doug Remer (Stone) are challenged to a pickup basketball game, they propose a new sport combining basketball and baseball. As the ridiculous game unexpectedly becomes a hit, the friends are suddenly faced with a greedy businessman who has plans of his own. Directed by David Zucker (Airplane!, The Naked Gun), BASEketball also stars Jenny McCarthy, Yasmine Bleeth, Ernest Borgnine and Robert Vaughn along with a host of cameos from sports legends including Reggie Jackson and Kareem-Abdul Jabbar!
The Basketball Diaries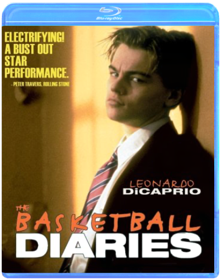 Scott Kalvert
Crime pays for the drug addiction of a high-school hoopster and three teammates in 1960s New York.
The Battle of Algiers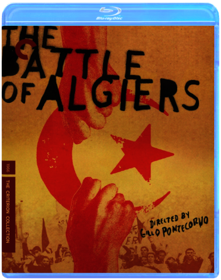 Gillo Potecorvo
One of the most influential political films in history, The Battle of Algiers, by Gillo Pontecorvo (Kapò), vividly re-creates a key year in the tumultuous Algerian struggle for independence from the occupying French in the 1950s. As violence escalates on both sides, children shoot soldiers at point-blank range, women plant bombs in cafés, and French soldiers resort to torture to break the will of the insurgents. Shot on the streets of Algiers in documentary style, the film is a case study in modern warfare, with its terrorist attacks and the brutal techniques used to combat them. Pontecorvo's tour de force has astonishing relevance today.
The Beales of Grey Gardens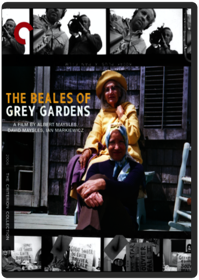 Albert Maysles
Grey Gardens is an American entry into the cinéma verité documentary style film. This one however, is a fascinating look into the lives of the rich and useless. The subjects are related to Jacqueline Kennedy Onassis which makes them even more fascinating. Really. The directors of this film are considered pioneers of the documentary film. This one revolves around Mother, daughter and their decaying mansion. The daughter cannot let go of the past, they snipe at each other, reliving the past, and the heartfelt, raw emotions involved in a daughter giving up her hopes and dreams of an acting career to take care of her ailing and aging mother. Poor thing, she only has money and a mansion to soothe the wounds of her unfulfilled dreams. This documentary is worth seeing because it is exceptionally well done. After all, don't we all want to watch the whining, wealthy, elite on screen so we can take a peek into their everyday lives?
Le Beau Serge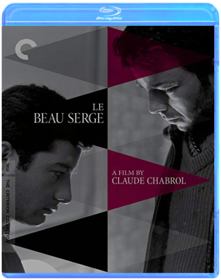 Claude Chabrol
Before Midnight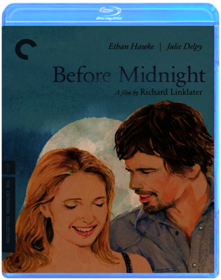 Richard Linklater
Before Sunset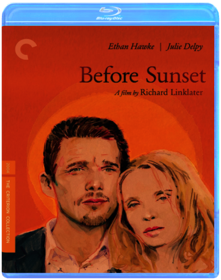 Richard Linklater
Beyond the Valley of the Dolls
Russ Meyer
Beyond the Valley of the Dolls (The Criterion Collection) [Blu-ray] [Blu-ray] [2016] ...
The Big Chill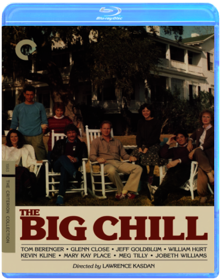 Lawrence Kasdan
BIG CHILL (BLU-RAY/DVD COMBO/1983/WS 1.85/3 DISC) PB DRAMA
Billy Madison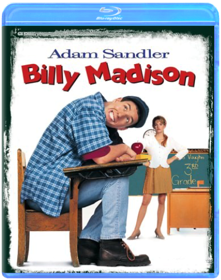 Tamra Davis
Adam Sandler stars as Billy Madison in the outrageous comedy where the subject is always fun. 27-year-old Billy Madison must repeat all 12 grades of school - in just 24 weeks - to earn his father's respect and prove he has what it takes to run the family's multi-million dollar empire. Along the way, Billy falls for his 3rd grade teacher (Bridgette Wilson), gets kicked out of school and must face-off with his nemesis…not to mention a pesky penguin. With hilarious appearances by Chris Farley, Norm MacDonald and Steve Buscemi, this comedy hit gets an A+ for laughs!
Black Book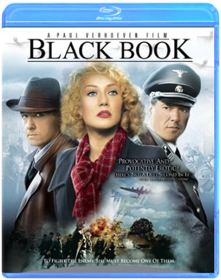 Paul Verhoeven
In the darkest days of World War II, Jewish fugitives attempt to escape occupied Holland — only to face a Nazi ambush. Rachel Stein (Carice van Houten) alone survives the attack and joins the Dutch Resistance to avenge her family. She soon confronts the ultimate test: she must infiltrate German headquarters by tempting Captain Ludwig Mÿntze (Sebastian Hoch). In the heat of passion, he uncovers her duplicity...but keeps her secret. Then Rachel's espionage reveals that a murderous traitor lurks within Resistance ranks. Unable to fully trust anyone, Rachel navigates a minefield of deception and becomes an enemy to both sides. Epic, passionate, breathtaking, Black Book relates an untold story of World War II where the distinctions between good and evil become blurred by the complexities of human nature.
Blast of Silence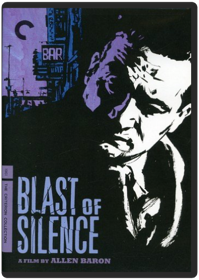 Allen Baron
Blue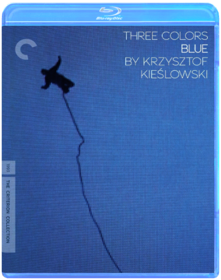 Krzysztof Kieslowski
Blue Valentine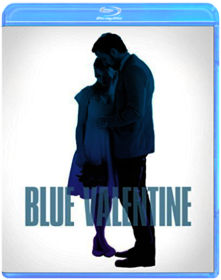 Derek Cianfrance
Blue Valentine is the story of love found and love lost told in past and present moments in time. Flooded with romantic memories of their courtship, Dean and Cindy use one night to try and save their failing marriage. Ryan Gosling and Michelle Williams star in this honest portrait of a relationship on the rocks.
Born on the Fourth of July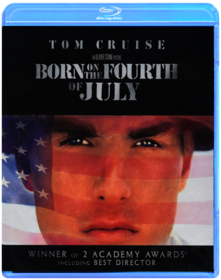 David Brenner, Joe Hutshing, Oliver Stone
Tom Cruise delivers a riveting and unforgettable portrayal of Vietnam veteran Ron Kovic in Oliver Stone's Academy Award-winning masterpiece Born on the Fourth of July. Based on a true story, the acclaimed film follows Kovic from a zealous teen who eagerly volunteered for the Vietnam War, to an embittered veteran paralyzed from the mid-chest down. Deeply in love with his country, Kovic returned to an environment vastly different from the one he left, and struggled before emerging as a brave new voice for the disenchanted.
The Bridge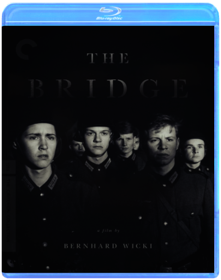 Bernhard Wicki
Seven drafted German schoolboys die defending a worthless bridge against Allied tanks.
The Bridge on the River Kwai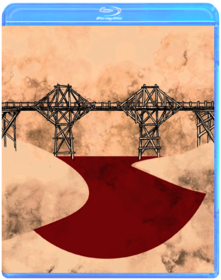 Peter Taylor, David Lean
Spectacularly produced, and the winner of seven Academy Awards® (1957), including Best Picture, Best Director, and Best Actor (Alec Guinness), The Bridge on the River Kwai continues to be one of the most memorable cinematic experiences of all time. Now, for the first time on Blu-ray, following an extensive all-new 4K digital restoration from the original negative, with newly restored 5.1 audio, experience director David Lean's masterpiece as you never have before.
Brief Encounter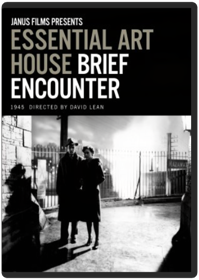 David Lean
An Italian-born housewife and a married stranger meet in a British train station and briefly fall in love.
Brink of Life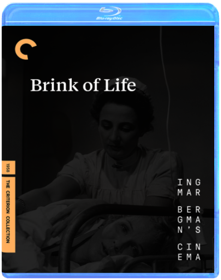 Ingmar Bergman
Three women in a maternity ward reveal their life stories and intimate thoughts to one another.
Broadcast News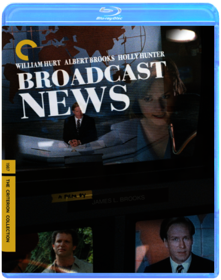 James L. Brooks
In the 1970s, the name James L. Brooks (The Mary Tyler Moore Show, Taxi, Terms of Endearment, The Simpsons) was synonymous with intelligent television comedy—his shows were insightful about work and love and always tapped into the zeitgeist. With his transition to film in the 1980s, he became a master Hollywood storyteller, and none of his films was more quintessentially Brooks than Broadcast News. This caustic inside look at the Washington news media stars Holly Hunter (Raising Arizona, The Piano), in her breakout role, as a feisty television producer torn between an ambitious yet dim anchorman (William Hurt) and her closest confidant, a cynical veteran reporter (Albert Brooks). Brooks's witty, gently prophetic entertainment is a captivating transmission from an era in which ideas on love and media were rapidly changing.
Bullet Ballet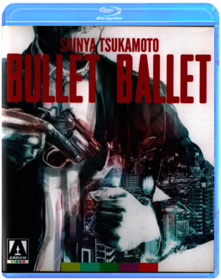 Shinya Tsukamoto
Business Is Business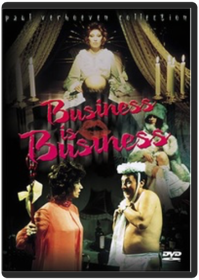 Paul Verhoeven
By Brakhage: An Anthology, Volume One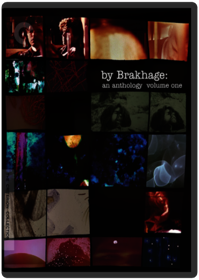 Stan Brakhage
Working completely outside the mainstream, Stan Brakhage has made nearly 400 films over the past half century. Challenging all taboos in his exploration of "birth, sex, death, and the search for God," Brakhage has turned his camera on explicit lovemaking, childbirth, even actual autopsy. Many of his most famous works pursue the nature of vision itself and transcend the act of filming. Some, including the legendary Mothlight, were made without using a camera at all. Instead, Brakhage has pioneered the art of making images directly on film itself––starting with clear leader or exposed film, then drawing, painting, and scratching it by hand. Treating each frame as a miniature canvas, Brakhage can produce only a quarter- to a half-second of film a day, but his visionary style of image-making has changed everything from cartoons and television commercials to MTV music videos and the work of such mainstream moviemakers as Martin Scorsese, David Fincher, and Oliver Stone.

Criterion is proud to present 26 masterworks by Stan Brakhage in high-definition digital transfers made from newly minted film elements. For the first time on DVD, viewers will be able to look at Brakhage's meticulously crafted frames one by one.
City Lights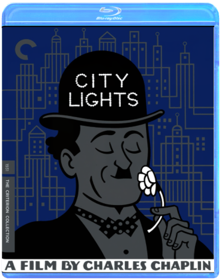 Charles Chaplin
City of Women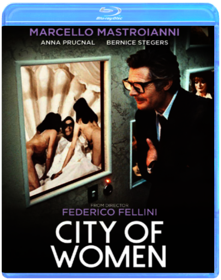 Federico Fellini
Close Encounters of the Third Kind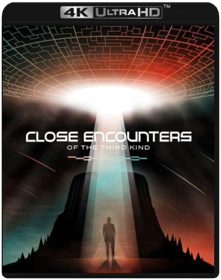 Steven Spielberg
Celebrate the 40th anniversary of Steven Spielberg's sci-fi blockbuster, now fully restored in 4K. Richard Dreyfuss stars as cable worker Roy Neary, who experiences a close encounter of the first kind - witnessing UFOs soaring across the sky. Meanwhile, government agents have close encounters of the second kind - discovering physical evidence of extraterrestrial visitors in the form of a lost fighter aircraft from World War II and a stranded military ship that disappeared decades earlier only to suddenly reappear in an unusual place. Roy and the agents follow the clues that have drawn them to reach a site where they will have a close encounter of the third kind - contact.
Cobra Verde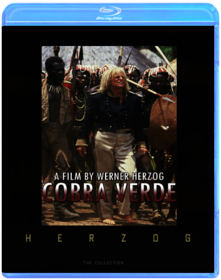 Werner Herzog
Colonel Redl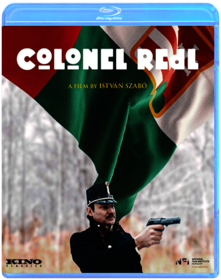 István Szabó
Come and See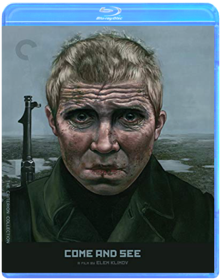 Elem Klimov
Commando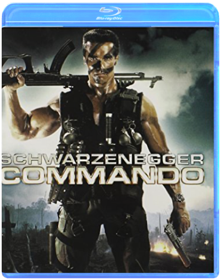 Mark L. Lester
A human killing machine and an airline hostess take on an ousted dictator's private army.
The Complete Jean Vigo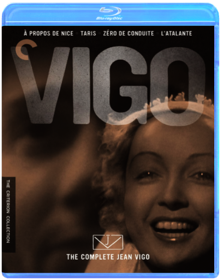 Jean Vigo
Even among cinema's greatest legends, Jean Vigo stands alone. The son of a notorious anarchist, Vigo had a brief but brilliant career making poetic, lightly surrealist films before his life was cut tragically short by tuberculosis at age twenty-nine. Like the daring early works of his contemporaries Jean Cocteau and Luis Buñuel, Vigo's films refused to play by the rules. This set includes all of Vigo's titles: À propos de Nice, an absurdist, rhythmic slice of life from the bustling coastal city of the title; Taris, an inventive short portrait of a swimming champion; Zéro de conduite, a radical, delightful tale of boarding-school rebellion that has influenced countless filmmakers; and, of course, L'Atalante, widely regarded as one of cinema's finest achievements, about newlyweds beginning their life together on a canal barge. These are the endlessly witty, visually adventurous works of a pivotal film artist.

À propos de Nice, 1930, 23 min, B&W, Silent, 1.33:1

Taris, 1931, 9 min, B&W, Mono, In French with English subtitles, 1.19:1

Zéro de conduite, 1933, 44 min, B&W, Mono, In French with English subtitles

L'Atalante, 1934, 85 min, B&W, Mono, In French with English subtitles, 1.33:1
Conan the Destroyer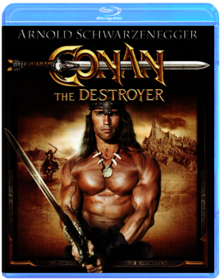 Richard Fleischer
Confidence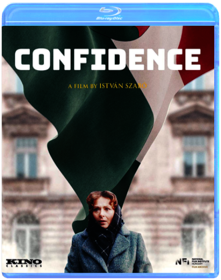 István Szabó
Corman's World: Exploits of a Hollywood Rebel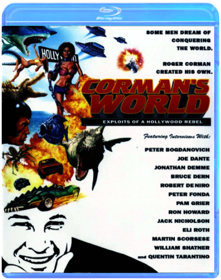 Alex Stapleton
CORMAN'S WORLD: EXPLOITS OF A HOLLYWOOD REBEL is a tantalizing and star-studded tribute to Roger Corman, Hollywood's most prolific writer-director producer, and seminal influencing force in modern moviemaking over the last 60 years. Featuring interviews with Hollywood icons and cinematic luminaries, some who launched their careers within Corman's unforgettable world of filmmaking, including, Paul W.S. Anderson, Peter Bogdanovich, Robert DeNiro, Peter Fonda, Pam Grier, Ron Howard, Eli Roth, Martin Scorcese, William Shatner and many others, this documentary chronicles how Corman created his cult film empire, one low-budget success at a time, capitalizing on undiscovered talent, and pushing the boundaries of independent filmmaking.

Director Alex Stapleton weaves archival footage following Roger's illustrious career: From his early days of genre-defining classics including the original Fast and Furious, the original Little Shop of Horrors, The Crybaby Killer, The Intruder, House of Usher, and The Wild Angels (which at that point in 1966 was his 100th film) — with present day video of him and his wife Julie on location still at work as they continue to produce and distribute films outside the studio system: fast, cheap and out-of-this-world!
Les cousins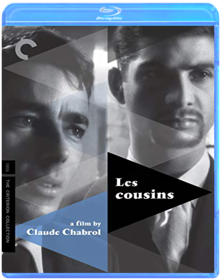 Claude Chabrol
Cries and Whispers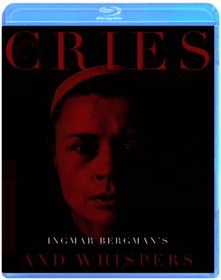 Ingmar Bergman
Crisis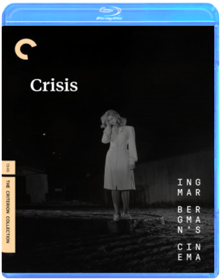 Ingmar Bergman
Urban beauty-shop proprietress Miss Jenny arrives in an idyllic rural town one morning to whisk away her eighteen-year-old daughter, Nelly, whom she abandoned as a child, from the loving woman who has raised her. Once in Stockholm, Nelly receives a crash course in adult corruption and wrenching heartbreak.
Crumb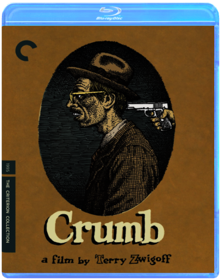 Terry Zwigoff
Terry Zwigoff's landmark 1995 film is an intimate documentary portrait of underground artist Robert Crumb, whose unique drawing style and sexually and racially provocative subject matter have made him a household name in popular American art. Zwigoff candidly and colorfully delves into the details of Crumb's incredible career, as well as his past, including his family of reclusive eccentrics, some of the most remarkable people you'll ever see on-screen. At once a profound biographical portrait, a riotous examination of a man's controversial art, and a devastating look at a troubled family, Crumb is a genuine American original.
Cul-de-sac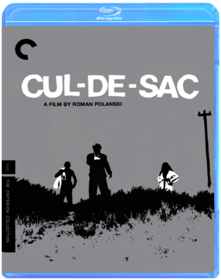 Roman Polanski
Roman Polanski (Repulsion) orchestrates a mental ménage à trois in this slyly absurd tale of paranoia from the director's golden 1960s period. Donald Pleasance (Halloween) and Françoise Dorléac (The Soft Skin) star as a withdrawn couple whose isolated house is infiltrated by a rude, burly American gangster on the run, played by Lionel Stander (Unfaithfully Yours). The three engage in a game of shifting identities and sexual and emotional humiliations. Cul-de-sac is an evocative, claustrophobic, and morbidly funny tale of the modern world in chaos.
The Curious Case of Benjamin Button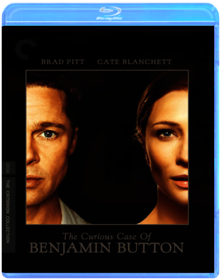 David Fincher
"I was born under unusual circumstances." And so begins The Curious Case of Benjamin Button, adapted from the 1920s story by F. Scott Fitzgerald about a man who is born in his eighties and ages backwards: a man, like any of us, who is unable to stop time. We follow his story, set in New Orleans, from the end of World War I in 1918 into the 21st century, following his journey that is as unusual as any man's life can be. Directed by David Fincher and starring Brad Pitt and Cate Blanchett with Taraji P. Henson, Tilda Swinton, Jason Flemyng, Elias Koteas and Julia Ormond, "Benjamin Button," is a grand tale of a not-so-ordinary man and the people and places he discovers along the way, the loves he finds, the joys of life and the sadness of death, and what lasts beyond time.
David Lynch: The Art Life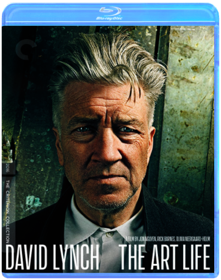 Jon Nguyen, Rick Barnes, Olivia Neergaard-Holm
A rare glimpse into the mind of one of cinema s most enigmatic visionaries, David Lynch: The Art Life offers an absorbing portrait of the artist, as well as an intimate encounter with the man himself. From the privacy of his home and painting studio in the Hollywood Hills, a candid Lynch conjures people and places from his past, from his boyhood in Idaho and Virginia to his experiences at art school in Boston and Philadelphia to the beginnings of his filmmaking career in Los Angeles in stories that unfold like scenes from his movies. This remarkable documentary by directors Jon Nguyen, Rick Barnes, and Olivia Neergaard-Holm reveals the story behind Lynch's early years as a painter and director drawn to the phantasmagoric, while also illuminating his enduring commitment to what he calls the 'the art life :' You drink coffee, you smoke cigarettes, and you paint, and that s it.'

BLU-RAY SPECIAL EDITION FEATURES
- High-definition digital transfer, with 5.1 surround DTS-HD Master Audio soundtrack
- New interview with codirector Jon Nguyen
- PLUS: A new essay by critic Dennis Lim
A Day in the Country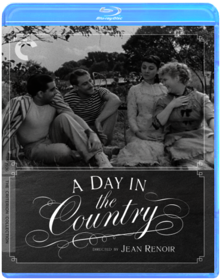 Jean Renoir
This bittersweet work from Jean Renoir (The Rules of the Game), based on a story by Guy de Maupassant, is a tenderly comic idyll about a city family's picnic in the French countryside and the romancing of the mother and grown daughter by two local men. Conceived as part of a larger project that was never completed, shot in 1936, and released ten years later, the warmly humanist vignette A Day in the Country ranks among Renoir's most lyrical films, with a love for nature imbuing its every beautiful frame.
Death Game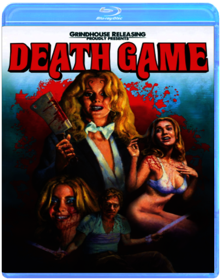 Peter S. Traynor
Death in Venice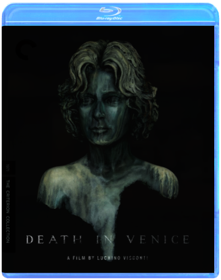 Luchino Visconti
Debbie Does Dallas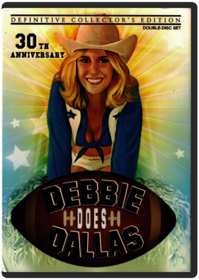 Jim Buckley
Sweet, virginal Debbie (Bambi Woods) wants to head to Texas to claim her spot on the "Cowgirl" cheerleading squad. But the trip costs money and her parents aren't willing to help. With the aid of her cheerleading girlfriends (including Arcadia Lake and Georgette Sanders), they devise a plan to raise funds themselves. Initially, they all take odd jobs. However, they quickly discover there's a lot more money to be made by baring their bodies and providing sexual favors for horny men.
DeepStar Six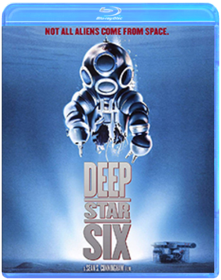 Sean S. Cunningham
Dekalog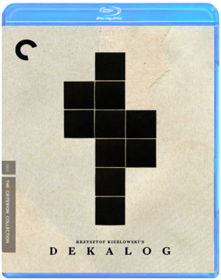 Krzysztof Kieslowski
Destricted
Larry Clark, Matthew Barney, Marilyn Minter, Richard Prince, Gaspar Noé
Destricted is the first short film collection of its kind, bringing together sex and art in a series of films created by some of the world's most visual and provocative artists and directors. They reveal the diverse attitudes by which we represent ourselves sexually.
The Devil in Miss Jones
Gerard Damiano
Sexually frustrated, disillusioned and in her mid-30s, Justine Jones (the incomparable Georgina Spelvin) decides suicide is her only escape. Too sinful for Heaven and too chaste for Hell, she's returned to earth where she must rethink her existence. Given a second chance at life, she chooses Hell as her ultimate destination and opts for a life of unbridled lust and sexual depravity!
Diary of a Lost Girl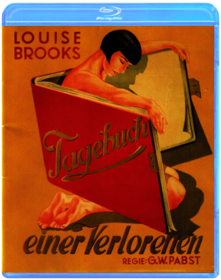 Georg Wilhelm Pabst
The second and final collaboration of actress Louise Brooks and director G.W. Pabst (Pandora's Box), DIARY OF A LOST GIRL is a provocative adaptation of Margarethe Böhme's notorious novel, in which the naive daughter of a middle class pharmacist is seduced by her father's assistant, only to be disowned and sent to a repressive home for wayward girls. She escapes, searches for her child, and ends up in a high-class brothel, only to turn the tables on the society which had abused her. It's another tour-de-force performance by Brooks, whom silent film historian Kevin Brownlow calls an actress of brilliance, a luminescent personality and a beauty unparalleled in screen history.

Special Features: Mastered in HD from archival 35mm elements, and digitally restored, Audio commentary by Thomas Gladysz, Director, Louise Brooks Society, Windy Riley Goes Hollywood (1930, 18 Min., featuring Louise Brooks)
The Doors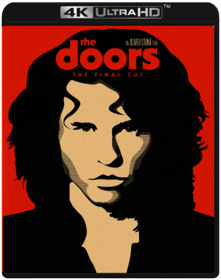 Oliver Stone
UCLA film student Jim Morrison finds a girlfriend, forms a band and turns tragic 1960s rock star.
Dragged Across Concrete
S. Craig Zahler
Dreams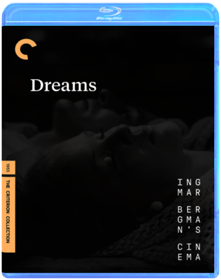 Ingmar Bergman
Susanne, head of a modeling agency, takes her protégée Doris to a fashion show in Göteborg, where Susanne makes contact with a former lover, and Doris finds herself pursued by a married dignitary.
Drowning by Numbers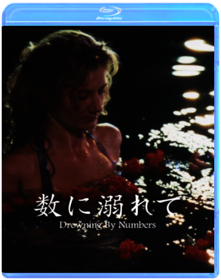 Peter Greenaway
Dumb and Dumber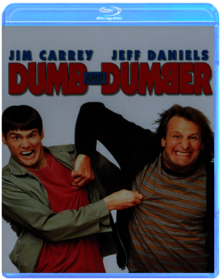 Peter Farrelly
Dumb and Dumber (Unrated)(BD)
Dunkirk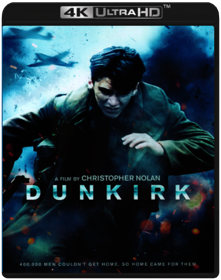 Christopher Nolan
Eating Raoul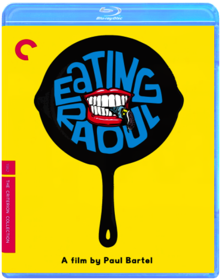 Paul Bartel
A sleeper hit of the early 1980s, Eating Raoul is a bawdy, gleefully amoral tale of conspicuous consumption. Warhol superstar Mary Woronov and cult legend Paul Bartel (who also directed) portray a prudish married couple feeling put upon by the swingers who live in their apartment building; one night, by accident, they discover a way to simultaneously realize their dream of opening a little restaurant and rid themselves of the "perverts" down the hall. A mix of hilarious, anything-goes slapstick and biting satire of me-generation self-indulgence, Eating Raoul marks the end of the sexual revolution with a thwack.
Elena and Her Men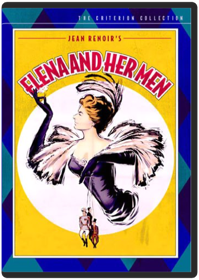 Jean Renoir
Elephant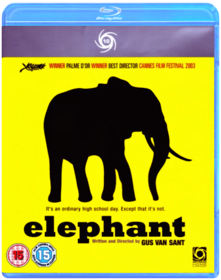 Gus Van Sant
The Emigrants / The New Land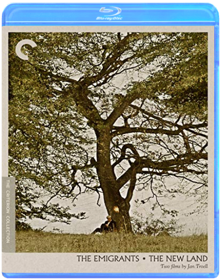 Jan Troell
Empire of the Sun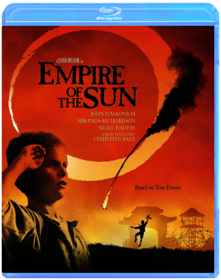 Steven Spielberg
The Enigma of Kaspar Hauser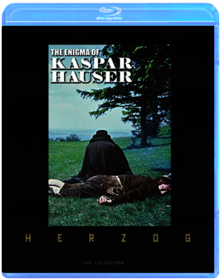 Werner Herzog
Epidemic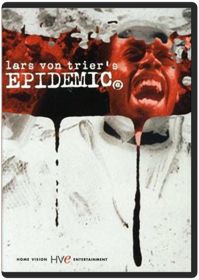 Lars von Trier
Eternal Sunshine of the Spotless Mind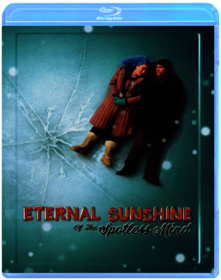 Michel Gondry
Even Dwarfs Started Small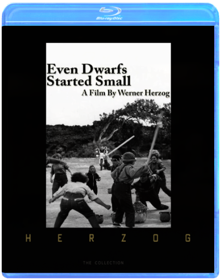 Werner Herzog
Every Man for Himself
Jean-Luc Godard
After a decade in the wilds of avant-garde and early video experimentation, Jean-Luc Godard (Breathless) returned to commercial cinema with this work of social commentary, star-driven and narrative while remaining defiantly intellectual and visually cutting-edge. Every Man for Himself, featuring a script by Jean-Claude Carrière (The Discreet Charm of the Bourgeoisie) and Anne-Marie Miéville (Ici et ailleurs), looks at the sexual and professional lives of three people—a television producer (Van Gogh's Jacques Dutronc), his ex-girlfriend (The Return of Martin Guerre's Nathalie Baye), and a prostitute (White Material's Isabelle Huppert)—to create a meditative story about work, relationships, and the notion of freedom. Made twenty years into his career, the film was, according to Godard, a second debut.
Face/Off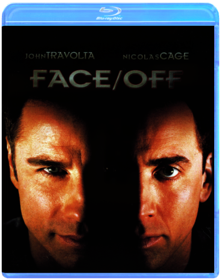 John Woo
John Travolta, Nicolas Cage. An FBI agent and a murderous psychopath switch identities-and faces-in John Woo's riveting action/adventure film. 1997/color/140 min/R.
Fail Safe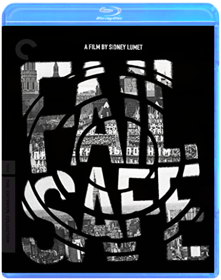 Sidney Lumet
Fårö Document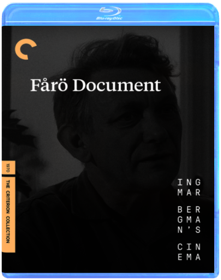 Ingmar Bergman
Ingmar Bergman had discovered the bleak, windswept Fårö while scouting locations for Through a Glass Darkly in 1960. Nearly a decade later—and after shooting a number of arresting dramas there and making the island his primary residence—the director set out to pay tribute to its inhabitants.
Fårö Document 1979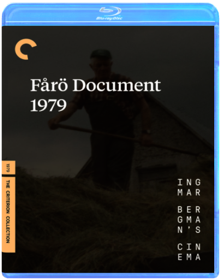 Ingmar Bergman
Midway through his time in Germany, Bergman returned to Fårö for his second documentary exploration of the remote Swedish island he loved and the socio­economic realities experienced by those who lived there. Longer, more optimistic, and less ascetic than its predecessor, this film charts a calendar year in the life of the island's 673 inhabitants, many of whom he observes working tirelessly shearing sheep, thatching roofs, and slaughtering livestock, as well as going about various communal rituals. Distilled from twenty-eight hours of material, Fårö Document 1979 is a lyrical depiction of life's cyclical nature.
Fata Morgana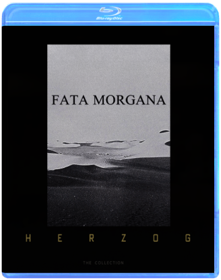 Werner Herzog
The Fearless Vampire Killers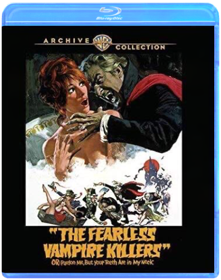 Roman Polanski
Its the living end, a fancy-dress ball for blood fiends in Count Von Krolocks Transylvanian castle. Surely no mortal would be foolish enough to infiltrate this hemogobbling horror of a soiree. But partygoers notice something in the ballroom mirrors: the reflections of humans vampire killers dancing among them. Director/cowriter Roman Polanski (The Pianist, Rosemary s Baby, Chinatown) spoofs vampire movies with this droll balancing act of shocks and laughs. He also portrays Alfred, mousy apprentice to a doddering researcher of vampirism (Jack MacGowran)...and the lovestruck defender of gorgeous Sarah (Sharon Tate) when the Count (Ferdy Mayne) tries to make her the ghoul of his dreams. It s all fang-tastic fun!
Fighting Elegy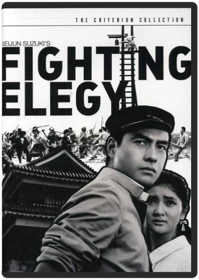 Seijun Suzuki
Fires on the Plain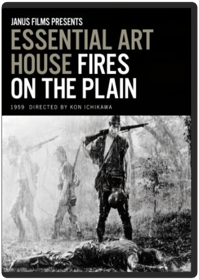 Kon Ichikawa
A tubercular Japanese soldier walks among World War II horror. Directed by Kon Ichikawa.
First Cow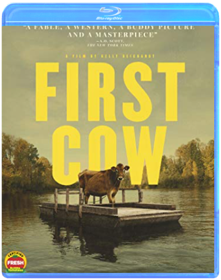 Kelly Reichardt
Fists in the Pocket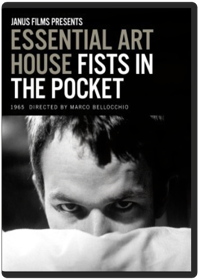 Anita Cacciolati, Silvano Agosti, Marco Bellocchio
A dark, perverse portrait of family dysfunction, Fists in the Pocket stunned moviegoers and critics alike with its unflinching social critique and brazenly assured style. This award-winning feature debut by writer/director Marco Bellocchio (Devil in the Flesh) heralds the arrival of a powerful filmmaking voice, and ranks as a truly unique classic of Italian cinema. Stars Lou Castel (The Leopard, Irma Vep, Rorret).
Fitzcarraldo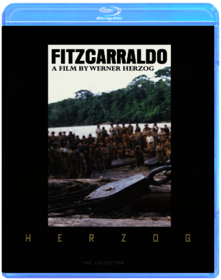 Werner Herzog
Five Easy Pieces
Bob Rafelson
The Five Obstructions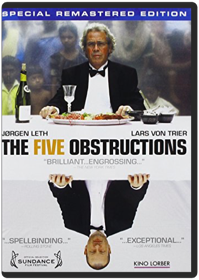 Lars von Trier, Jorgen Leth
Once upon a time—1967, to be precise—Danish director Jørgen Leth released The Perfect Human. In The Five Obstructions, fellow countryman Lars von Trier (Breaking the Waves) challenges his "hero" to remake the short five times and provides a different set of "obstructions" for each. Because Leth likes cigars, von Trier suggests the first be made in Cuba. For the second, however, he sends Leth to "the worst place on earth"—Bombay's red light district. The obstructions keep coming, interspersed with conversation and clips from the original film, in which actors engage in a variety of activities, like eating and dancing, while the narrator posits oblique questions like "Why is joy so whimsical?" (Von Trier claims to have watched it "at least 20 times.") In the end, the two Danes have whipped up an unclassifiable concoction that plays less like documentary and more like a duel between friendly adversaries.

Digitally remastered.
English, Danish, French & Spanish languages with English subtitles.
Floating Weeds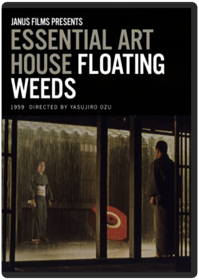 Toyo Suzuki, Yasujirô Ozu
The leader of a traveling acting troupe meets his former mistress and their illegitimate son. Directed by Yasujiro Ozu.
For a Few Dollars More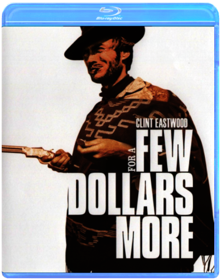 Sergio Leone
For All Mankind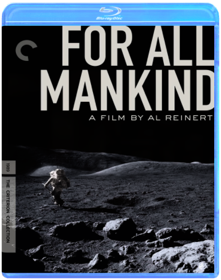 Al Reinert
Avant-garde music and the words of astronauts highlight striking NASA footage of Earth and the moon.
Forbidden Games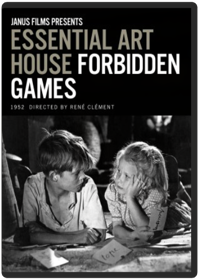 René Clément
A timeless evocation of the loss of innocence, René Clément's devastating Forbidden Games tells the story of a young orphan and her friend forced to fend for themselves in World War II France. Featuring brilliant performances from its child stars, the film won the 1952 Academy Award for Best Foreign Film and remains a singular, breathtaking cinematic achievement.
Ford v Ferrari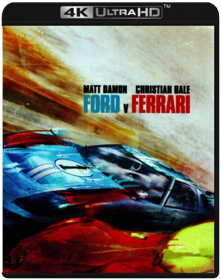 James Mangold
American car designer Carroll Shelby and driver Ken Miles battle corporate interference and the laws of physics to build a revolutionary race car for Ford in order to defeat Ferrari at the 24 Hours of Le Mans in 1966.
From the Life of the Marionettes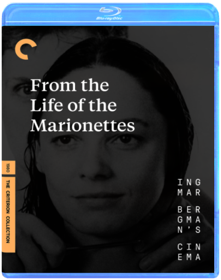 Ingmar Bergman
Made during his self-imposed exile in Germany, Ingmar Bergman's From the Life of the Marionettes offers a lacerating portrait of a destructive marriage and a complex psychological analysis of a murder. Businessman Peter nurses fantasies of killing his wife, Katarina, until a prostitute becomes his surrogate prey. In the aftermath of the crime, Peter and Katarina's psychiatrist and others attempt to explain its roots. Jumping back and forth in time, this compelling film moves seamlessly between seduction and repulsion, and the German cast is superb.
Fury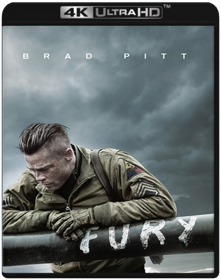 David Ayer
April, 1945. As the Allies make their final push in the European Theatre, a battle-hardened army sergeant named Wardaddy (Brad Pitt) commands a Sherman tank and her five-man crew on a deadly mission behind enemy lines. Outnumbered and outgunned, and with a rookie soldier thrust into their platoon, Wardaddy and his men face overwhelming odds in their heroic attempts to strike at the heart of Nazi Germany.
Gate of Flesh
Seijun Suzuki
General Idi Amin Dada: A Self-Portrait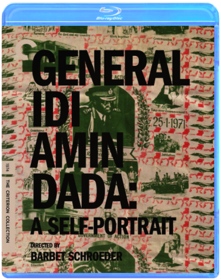 Barbet Schroeder
In 1974, Barbet Schroeder went to Uganda to make a film about Idi Amin, the country's ruthless, charismatic dictator. Three years into a murderous regime that would be responsible for the deaths of hundreds of thousands of Ugandans, Amin prepared a triumphal greeting for the filmmakers, staging rallies, military maneuvers, and cheery displays of national pride, and envisioning the film as an official portrait to adorn his cult of personality. Schroeder, however, had other ideas, emerging with a disquieting, caustically funny brief against Amin, in which the dictator's own endless stream of testimony charming, menacing, and nonsensical by turns serves as the most damning evidence. A revelatory tug-of-war between subject and filmmaker, General Idi Amin Dada: A Self-Portrait is a landmark in the art of documentary and an appalling study of egotism in power.

DIRECTOR-APPROVED BLU-RAY SPECIAL EDITION FEATURES
- New, restored 2K digital transfer, supervised by director Barbet Schroeder, with uncompressed monaural soundtrack
- New interview with Schroeder
- New interview with journalist and author Andrew Rice about Idi Amin's regime
- PLUS: An essay by critic J. Hoberman
Giants and Toys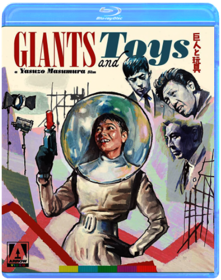 Yasuzô Masumura
Good Morning, Vietnam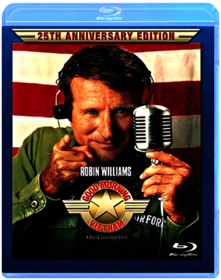 Barry Levinson, Peter Sova
For the first time in stunning Blu-ray High Definition, Academy Award(R) winner Robin Williams (Best Supporting Actor, GOOD WILL HUNTING, 1997) delivers a tour-de-force performance in the 25th Anniversary Edition of the hit comedy GOOD MORNING, VIETNAM! Enjoy the unsurpassed digital sound quality of Blu-ray Hi-Def as military deejay Adrian Cronauer (Williams) spins a red-hot soundtrack of '60s hits. His sidesplitting comedy and rapid-fire wit make him a hero to the troops, but quickly get him in hot water with his by-the-book superiors. Featuring a behind-the-scenes look at Williams's hilarious radio monologues, GOOD MORNING, VIETNAM remains the quintessential Robin Williams comedy.
Grand Illusion
Jean Renoir
One of the very first prison escape movies, Grand Illusion is hailed as one of the greatest films ever made. Jean Renoir's antiwar masterpiece stars Jean Gabin and Pierre Fresnay, as French soldiers held in a World War I German prison camp, and Erich von Stroheim as the unforgettable Captain von Rauffenstein. Following a smash theatrical re-release, Criterion is proud to present Grand Illusion in a new special edition, with a beautifully restored digital transfer.
The Great Dictator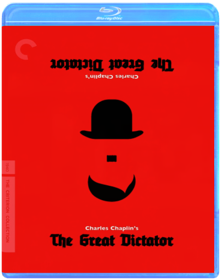 Charlie Chaplin
In his notorious masterpiece, The Great Dictator, Charlie Chaplin (City Lights, Modern Times) offers both a cutting caricature of Adolf Hitler and a sly tweaking of his own comic persona. Chaplin (in his first pure talkie) brings his sublime physicality to two roles: the cruel yet clownish "Tomanian" dictator and the kindly Jewish barber who is mistaken for him. Featuring Jack Oakie (Thieves' Highway, Lover Come Back) and Paulette Goddard (Modern Times, The Women) in stellar supporting turns, The Great Dictator, boldly going after the fascist leader before the U.S.'s official entry into World War II, is an audacious amalgam of politics and slapstick that culminates in Chaplin's famously impassioned plea for tolerance.
The Great Escape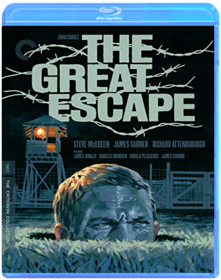 John Sturges
Hair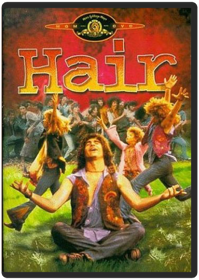 Milos Forman
Brimming with the energy, passion and music that rocked a nation, Hair is an entertaining and powerful tribute to the turbulent spirit of the '60s. Brilliantly recreated by OscarÂ(r)-winning* director Milos Forman and screenwriter Michael Weller (Ragtime), this vibrant screen version of the Broadway phenomenon ranks "among the best film musicals" (The Hollywood Reporter)! Fresh from the farm, Claude Bukowski (John Savage, The Thin Red Line) arrives in New York City for a date with the Army Induction Board, only to walk into a hippie "happening" inCentral Park and fall in love with the beautiful Shelia (Beverly D'Angelo, American History X). Befriended by the hippies' pacifist leader, Berger (Treat Williams, Mulholland Falls), and urged to crash a formal party in order to declare his love for Shelia, Claude begins an adventure that lands him in jail, Central Park Lake and, finally, in the army. But Berger's final effort to save Claude from Vietnam sets in motion a bizarre twist of fate with shocking consequences. *1975: One Flew Over the Cuckoo's Nest; 1984: Amadeus
Hamlet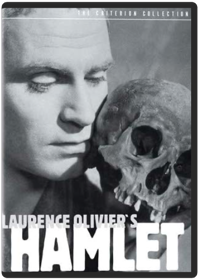 Laurence Olivier
Laurence Olivier directs himself in this classic rendition of Shakespeare's tale of the brooding Danish prince who decides to exact revenge on his uncle for the murder of his father.
Hara-Kiri: Death of a Samurai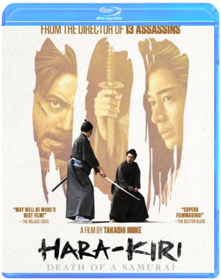 Takashi Miike
The Hawks and the Sparrows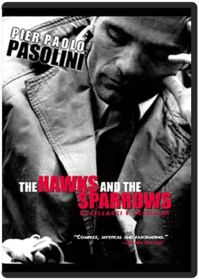 Pier Paolo Pasolini
THE HAWKS AND THE SPARROWS, a wild comic fable, stars the beloved stone faced clown Toto as an Italian everyman, and Ninetto Davoli as his good natured but empty headed son. Pasolini uses a comic crow, which philosophizes amusingly and pointedly about the passing scene, as a counterpoint to the performers, representing humanity, as they progress down the road of life. Pasolini presents a tragic fable which shows two delightful innocents caught, like many Italians, between the Church and Marxism.
Haze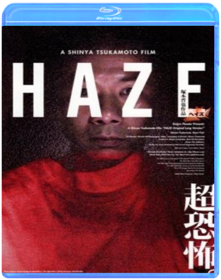 Shinya Tsukamoto
The Heart is Deceitful Above All Things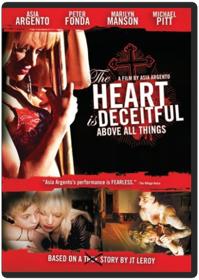 Asia Argento
Heart of Glass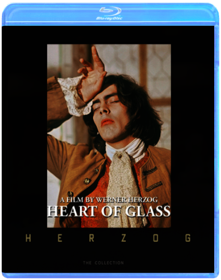 Werner Herzog
Hell's Angels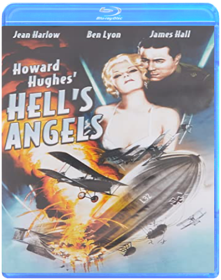 Howard Hughes
Hitchcock/Truffaut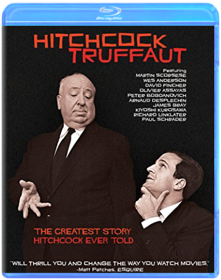 Kent Jones
In 1962 Hitchcock and Truffaut locked themselves away in Hollywood for a week to excavate the secrets behind the mise-en-scène in cinema. Based on the original recordings of this meeting—used to produce the mythical book, Hitchcock/Truffaut—this film illustrates the greatest cinema lesson of all time and plummets us into the world of the creator of Psycho, The Birds, and Vertigo. Hitchcock's incredibly modern art is elucidated and explained by today's leading filmmakers: Martin Scorsese, David Fincher, Arnaud Desplechin, Kiyoshi Kurosawa, Wes Anderson, James Gray, Olivier Assayas, Richard Linklater, Peter Bogdanovich and Paul Schrader.
Holiday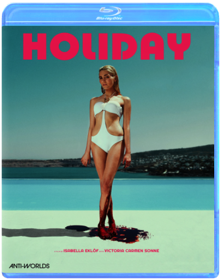 Isabella Eklöf
A love triangle featuring the trophy girlfriend of a petty drug lord, caught up in a web of luxury and violence in a modern dark gangster tale set in the beautiful port city of Bodrum on the Turkish Riviera.
Horror Express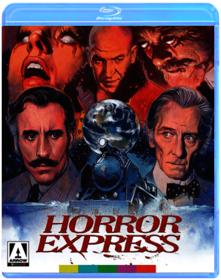 Eugenio Martín
Hot Shots!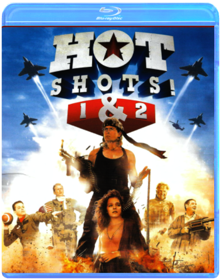 Jim Abrahams
Recruited to join a top-secret mission for the Air Force, a renegade pilot (Sheen) finds himself coping with an incompetent admiral (Bridges) and a carefully-selected squadron of flyers who are either inept or half-blind. He also winds up in competition with the corps' model of military perfection (Elwes) for the heart of the base's sultry psychiatrist (Golino)
The Hot Spot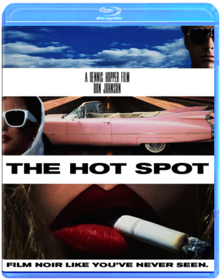 Dennis Hopper
How Is It Going?
Jean-Luc Godard
Directed by the legendary Jean-Luc Godard (Contempt, Weekend) - combining video and film, Comment Ca Va? is a fascinating dialectic on the dissemination and processing of information, both literary and visual. Two workers of a communist newspaper strike out to make a film and video about the newspaper and the printing plant. One of the workers, Odette (Anne-Marie Mieville), has strange ideas about content and form and how the film should be made. Comment ca va? is a formally brilliant work about the transmission of ideas by the major media. Jean-Luc Godard co-wrote the screenplay with Anne-Marie Mieville (Ici Et Ailleurs).
The Howl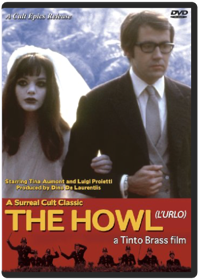 Tinto Brass
The Howl is a true surrealist cult classic, filled with eye-shattering imagery, visual jokes, impossible characters, riotous comedy, and punk rock music well before its time. A young bride escapes her wedding ceremony with a stranger and together they set off on an epic journey though increasingly bizarre lands. They encounter talking animals and mournful exhibitionists, converse with a discoursing rock, journey through a surrealist's psychedelic hotel, instigate a prison riot, escape from naked cannibals living in a tree and battle a wind-up midget dictator! Featuring the legendary Tina Aumont (Casanova) as the bride and Italy's great clown Luigi Proietti as her make-shift partner, The Howl challenges authority and convention in the true anarchist spirit of the 1960s.

Famous for his later erotica, Tinto Brass presents here one of the greatest works of the era - along with A Clock Work Orange, a film he was asked to direct, but instead made The Howl; one of the strangest films ever! Cult Epics presents the rare, original version of The Howl, taken directly from Tinto Brass' personal print.

Italian language with optional English subtitles.

Special Features:

Widescreen Version (16X9 Enhanced)Newly Restored, Uncensored Director's CutExclusive English Audio Commentary By Tinto BrassLobby Card GalleryTrailer
The Human Condition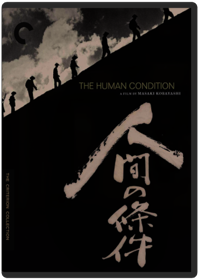 Masaki Kobayashi
Human Condition (Cc)
Hunger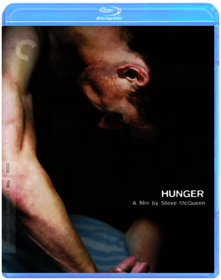 Steve McQueen
With HUNGER, British filmmaker and artist Steve McQueen has turned one of history's most controversial acts of political defiance into a jarring, unforgettable cinematic experience. In Northern Ireland's Maze prison in 1981, twenty-seven-year-old Irish Republican Army member Bobby Sands went on a hunger strike to protest the British government's refusal to recognize him and his fellow IRA inmates as political prisoners, rather than as ordinary criminals. McQueen dramatizes prison existence and Sands' final days in a way that is purely experiential, even abstract, a succession of images full of both beauty and horror. Featuring an intense performance by Michael Fassbender, HUNGER is an unflinching, transcendent depiction of what a human being is willing to endure to be heard.
The Idiots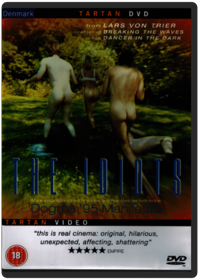 Lars von Trier
The second of the controversial Dogma 95 films. Set in present-day Denmark, it begins with a chance encounter between the timid Karen and a group of drop-outs engaged in a strange, informal experiment where they pretend to be mentally disabled. Initially shocked, Karen finds herself compelled to stay and eventually joins them in the experiment. However, as the group's acts of 'idiocy' grow more extreme, and the reality of the outside world becomes more intrusive, the border between liberation and self-destruction begins to blur.
Ikiru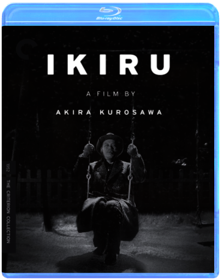 Akira Kurosawa
One of the greatest achievements by Akira Kurosawa (Seven Samurai), Ikiru presents the director at his most compassionate—affirming life through an exploration of death. Takashi Shimura (Rashomon) beautifully portrays Kanji Watanabe, an aging bureaucrat with stomach cancer who is impelled to find meaning in his final days. Presented in a radically conceived two-part structure and shot with a perceptive, humanistic clarity of vision, Ikiru is a multifaceted look at what it means to be alive. BLU-RAY SPECIAL EDITION FEATURES  • New 4K digital restoration, with uncompressed monaural soundtrack • Audio commentary from 2004 by Stephen Prince, author of The Warrior's Camera: The Cinema of Akira Kurosawa • A Message from Akira Kurosawa (2000), a ninety-minute documentary produced by Kurosawa Productions and featuring interviews with Kurosawa • Documentary on Ikiru from 2003, created as part of the Toho Masterworks series Akira Kurosawa: It Is Wonderful to Create, and featuring interviews with Kurosawa, script supervisor Teruyo Nogami, writer Hideo Oguni, actor Takashi Shimura, and others • Trailer • Essays by critic and travel writer Pico Iyer and critic Donald Richie
Il bidone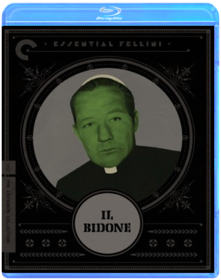 Federico Fellini
In the Heat of the Night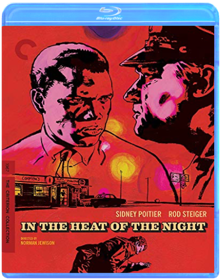 Norman Jewison
In the Mood for Love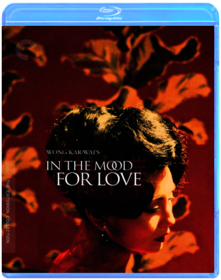 Wong Kar-wai
Hong Kong, 1962: Chow Mo-wan (Hero's Tony Leung Chiu-wai) and Su Li-zhen (Irma Vep's Maggie Cheung Man-yuk) move into neighboring apartments on the same day. Their encounters are formal and polite—until a discovery about their spouses sparks an intimate bond between them. At once delicately mannered and visually extravagant, In the Mood for Love, directed by Wong Kar-wai (Chungking Express), is a masterful evocation of romantic longing and fleeting moments. With its aching musical soundtrack and its exquisitely abstract cinematography by Christopher Doyle (2046) and Mark Lee Ping-bin (Flight of the Red Balloon), this film has been a major stylistic influence on the past decade of cinema, as well as a milestone in Wong's redoubtable career.
Inland Empire
David Lynch
Insignificance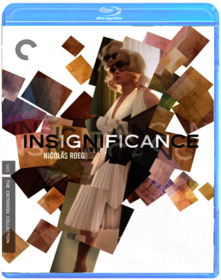 Nicolas Roeg
Four unnamed people who look and sound a lot like Albert Einstein, Marilyn Monroe, Joe DiMaggio, and Joseph McCarthy converge in one New York City hotel room for this compelling, visually inventive adaptation of Terry Johnson's play, from director Nicolas Roeg (Walkabout, The Man Who Fell to Earth). With a combination of whimsy and dread, Roeg creates a fun-house-mirror picture of cold war America that questions the nature of celebrity and plays on a society's simmering nuclear fears. Insignificance is a delirious, intelligent drama, featuring magnetic performances by Michael Emil (Tracks, Always) as "the professor," Theresa Russell (Bad Timing, Black Widow) as "the actress," Gary Busey (The Buddy Holly Story, Lethal Weapon) as "the ballplayer," and Tony Curtis (Sweet Smell of Success, Spartacus) as "the senator."
Intervista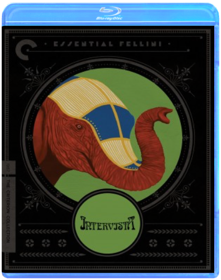 Federico Fellini
It Happened One Night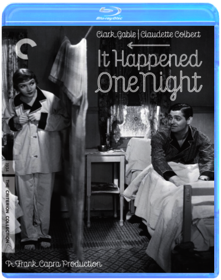 Frank Capra
Frank Capra Academy Award winning classic, starring Clark Gable and Claudette Colbert for your enjoyment.
Ivan's Childhood
Andrei Tarkovsky
Jabberwocky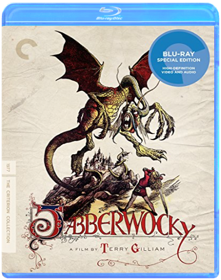 Terry Gilliam
Amid the filth and muck of England in the Dark Ages, a fearsome dragon stalks the land, casting a shadow of terror upon the kingdom of Bruno the Questionable. Who should emerge as the town's only possible savior but Dennis Cooper (Michael Palin), an endearingly witless bumpkin who stumbles onto the scene and is flung into the role of brave knight? Terry Gilliam's first outing as a solo director inspired by Lewis Carroll s poem 'Jabberwocky' and made on the heels of Gilliam s success as a member of the iconic comedy troupe Monty Python showcases his delight in comic nonsense, with a cast chock-full of beloved British character actors. A giddy romp through blood and excrement, this fantasy remains one of the filmmaker's most uproarious visions of society run amok.

DIRECTOR-APPROVED BLU-RAY SPECIAL EDITION FEATURES
- New 4K digital transfer from a restoration by the BFI National Archive and The Film Foundation, approved by director Terry Gilliam
- 5.1 surround mix, supervised by Gilliam and presented in DTS-HD Master Audio
- Audio commentary from 2001 featuring Gilliam and actor Michael Palin
- New documentary on the making of the film, featuring Gilliam, producer Sandy Lieberson, Palin, and actor Annette Badland
- New interview with Valerie Charlton, designer of the Jabberwock, featuring her collection of rare behind-the-scenes photographs
- Selection of Gilliam s storyboards and sketches
- Trailer
- PLUS: An essay by critic Scott Tobias
JFK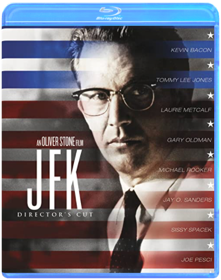 Oliver Stone
Jfk (Special Edition Director's
Jirí Barta: Labyrinth of Darkness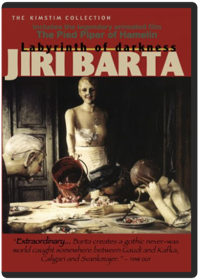 Jirí Barta
Jojo Rabbit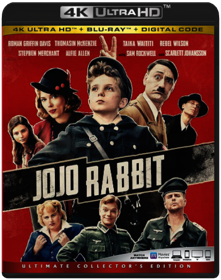 Taika Waititi
Le Jour se Lève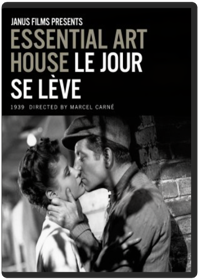 Marcel Carné
One of the great works of 1930s poetic realist cinema, Le Jour Se Leve was Marcel Carne's third collaboration with screenwriter and poet Jacques Prevert. A story of obsessive sexuality and murder, in which the working-class Francois (Jean Gabin) resorts to killing in order to free the woman he loves from the controlling influence of another man, the film cemented the reputations of Gabin and Carne.
Jules and Jim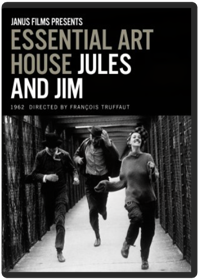 François Truffaut
Brand Name: CRITERION COLLECTION INC Mfg#: 715515056717, Shipping Weight: 1.00 lbs, Manufacturer: CRITERION, Genre: Drama, All music products are properly licensed and guaranteed authentic.
Kameradschaft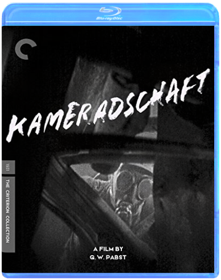 G. W. Pabst
Katie Tippel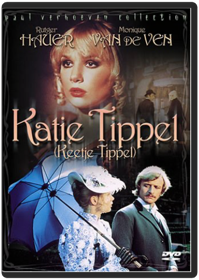 Paul Verhoeven
Kentucky Fried Movie
John Landis
From the director of Animal House and the creators of Airplane and The Naked Gun comes the original madcap, most out-of-control spoof of all time. The one that started it all!! The Kentucky Fried Movie!

Featuring a cast of more than a few but less than a lot, this insane collection of comedy skits includes such now famous sketches as the Kung-Fu parody, "A Fistful of Yen", and the legendary "Catholic School Girls in Trouble." Enjoy the future of moviegoing with the "Feel-A-Round" theater experience. See notable and highly respected actor Donald Sutherland as the clumsiest waiter in motion picutre history. Watch such characters as Cleopatra Schwartz and Big Jim Slade tickle your funny bone until it has to be removed surgically!

Directed by John Landis and written by Jim Abrahams, David Zucker, and Jerry Zucker, and featuring appearances by ex-James Bond George Lazenby and The Incredible Hulk star Bill Bixby, The Kentucky Fried Movie is the cult classic you've been waiting for! It's a virtual guarantee (not an actual guarantee) that you will not find another film iwth as many side- splitting moments of pure unadulterated hilarity as The Kentucky Fried Movie.
The Kid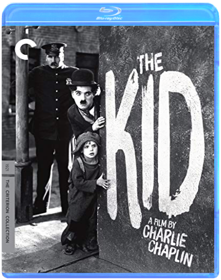 Charlie Chaplin
The Kid with a Bike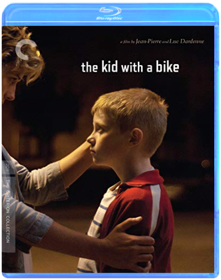 Jean-Pierre Dardenne, Luc Dardenne
Twelve-year-old Cyril (Thomas Doret), all coiled anger and furious motion, is living in a group home but refuses to believe he has been rejected by his single father (Summer Hours' Jérémie Renier). He spends his days frantically trying to reach the man, over the phone or on his beloved bicycle. It is only the patience and compassion of Samantha (Hereafter's Cécile de France), the stranger who agrees to care for him, that offers the boy the chance to move on. Spare and unsentimental but deeply imbued with a heart-rending tenderness, The Kid with a Bike is an arresting work from the great Belgian directors Jean-Pierre and Luc Dardenne (Rosetta), masters of the empathetic action film.
Killer's Kiss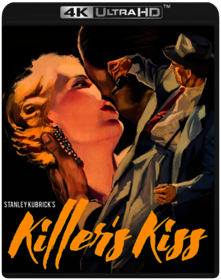 Stanley Kubrick
Killing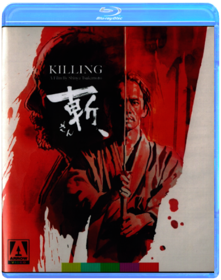 Shinya Tsukamoto
Kind Hearts and Coronets
Robert Hamer
Director Robert Hamer's fiendishly funny Kind Hearts and Coronets stands as one of Ealing Studios' greatest triumphs, and one of the most wickedly black comedies ever made. Dennis Price is sublime as an embittered young commoner determined to avenge his mother's unjust disinheritance by ascending to the dukedom. Unfortunately, eight family members (all played by the incomparable Alec Guinness) must be eliminated before he can do so. SPECIAL FEATURES: New, restored high-definition digital transfer, BBC programs on Alec Guinness and the history of Ealing Studios, Gallery of archival production and publicity photographs, Original theatrical trailer and A new essay by film critic and historian Philip Kemp.
Knight of Cups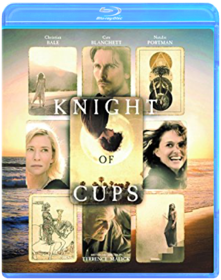 Terrence Malick
Kotoko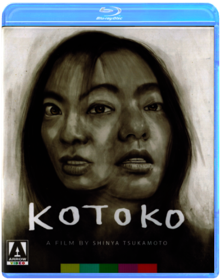 Shinya Tsukamoto
L'avventura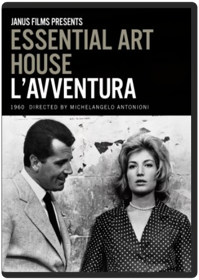 Michelangelo Antonioni
Anna's best friend and lover become lovers after Anna disappears. Directed by Michelangelo Antonioni.
Land of Silence and Darkness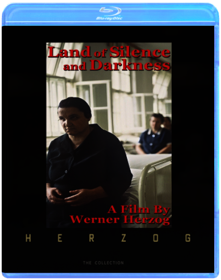 Werner Herzog
Last Days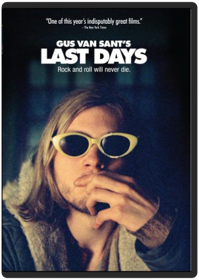 Gus Van Sant
Last Tango in Paris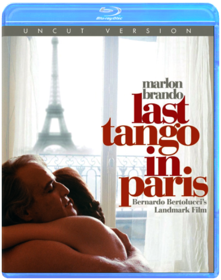 Bernardo Bertolucci
Penetrate the moody, sensual world of Last Tango in Paris, and prepare yourself for "the most controversial film of its era" (Leonard Maltin). Nominated for two Academy Awards® Director (Bernardo Bertolucci) and Actor (Marlon Brando) and exuding a sexual energy unlike any film before or after, this is the scintillating classic that shocked a nation... and "altered the face of an art form" (Pauline Kael). He (Brando) is a 45-year old American living in Paris, haunted by his wife's suicide. She (Maria Schneider, Jane Eyre) is a 20-year-old Parisian beauty engaged to a young filmmaker. Though nameless to each other, these tortured souls come together to satisfy their sexual cravings in an apartment as bare as their dark, tragic lives. Caught up in the frenzied beat of a carnal dance they cannot seem to stop, these unlikely lovers take their passion to erotic heights and depths beyond anything they could ever have imagined.
Last Year at Marienbad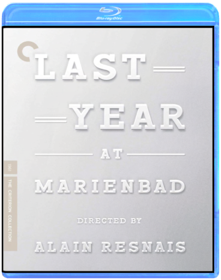 Alain Resnais
Not just a defining work of the French New Wave but one of the great, lasting mysteries of modern art, Alain Resnais' epochal visual poem has been puzzling appreciative viewers for decades. A surreal fever dream, or perhaps a nightmare, Last Year at Marienbad (L'année dernière à Marienbad), written by the radical master of the New Novel, Alain Robbe-Grillet, gorgeously fuses the past with the present in telling its ambiguous tale of a man and a woman (Giorgio Albertazzi and Delphine Seyrig) who may or may not have met a year ago, perhaps at the very same cathedral-like, mirror-bedecked château they now find themselves wandering. Unforgettable in both its confounding details (gilded ceilings, diabolical parlor games, a loaded gun) and haunting scope, Resnais' investigation into the nature of memory is disturbing, romantic, and maybe even a ghost story.

DIRECTOR-APPROVED SPECIAL EDITION FEATURES: • New, restored high-definition digital transfer, supervised and approved by director Alain Resnais, with an uncompressed monaural soundtrack • New audio interview with Resnais • New documentary on the making of Last Year at Marienbad, featuring interviews with many of Resnais' collaborators • New video interview with film scholar Ginette Vincendeau on the history of the film and its many mysteries • Two short documentaries by Resnais: Toute la mémoire du monde (1956) and Le chant du styrène (1958) • Theatrical trailer • Optional original, unrestored French soundtrack • New and improved subtitle translation • PLUS: A booklet featuring essays by critic Mark Polizzotti and film scholar François Thomas, and Alain Robbe-Grillet's introduction to the published screenplay and comments on the film

Stills from Last Year at Marienbad (Click for larger image)
Le Grand Bleu
Luc Besson
The Leather Boys
Sidney J. Furie
Legends of the Fall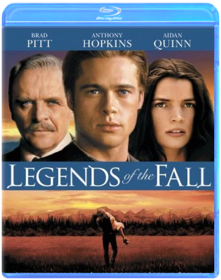 Edward Zwick
1994 Oscar(r) Winner: Best Cinematography. Based on the novella by Jim Harrison, this sweeping romantic epic is about the Ludlow brothers—two men (Brad Pitt, Aidan Quinn) in love with the same woman (Julia Ormond). Also starring Anthony Hopkins. Directed by Edward Zwick (The Siege). Screenplay by Susan Shilliday and Bill Wittliff.
A Lesson in Love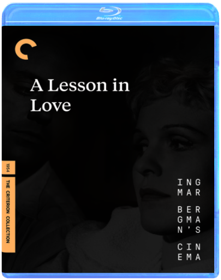 Ingmar Bergman
A couple deep into their married years seek fresh pastures. David, a gynecologist, falls for one of his patients, while his wife, Marianne, flounces off to Copenhagen to renew her fling with a sculptor.

Lessons of Darkness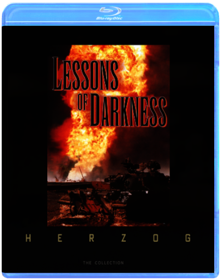 Werner Herzog
Licorice Pizza
Paul Thomas Anderson
Life Itself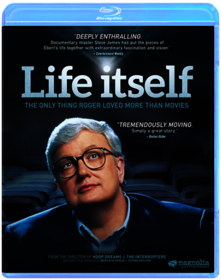 Steve James
Acclaimed director Steve James (Hoop Dreams) and executive producers Martin Scorsese (The Departed) and Steven Zaillian (Moneyball) present LIFE ITSELF, a documentary film that recounts the inspiring and entertaining life of world-renowned film critic and social commentator Roger Ebert a story that is by turns personal, funny, painful, and transcendent. Based on his bestselling memoir of the same name, LIFE ITSELF, explores the legacy of Roger Ebert's life, from his Pulitzer Prize-winning film criticism at the Chicago Sun-Times to becoming one of the most influential cultural voices in America.
Limelight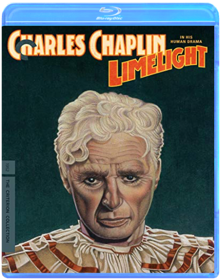 Charles Chaplin
Little Dieter Needs to Fly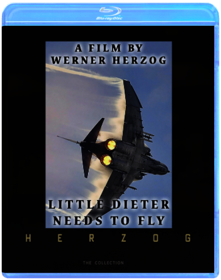 Werner Herzog
Lives of Others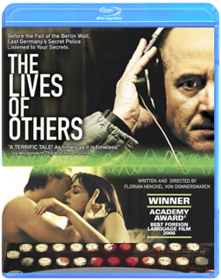 Florian Henckel Von Donnersmarck
This critically-acclaimed, Oscar(r)-winning film (Best Foreign Language Film, 2006) is the erotic, emotionally-charged experience Lisa Schwarzbaum (Entertainment Weekly) calls "a nail-biter of a thriller!" Before the collapse of the Berlin Wall, East Germany's population was closely monitored by the State Secret Police (Stasi). Only a few citizens above suspicion, like renowned pro-Socialist playwright Georg Dreyman, were permitted to lead private lives. But when a corrupt government official falls for Georg's stunning actress-girlfriend, Christa, an ambitious Stasi policeman is ordered to bug the writer's apartment to gain incriminating evidence against the rival. Now, what the officer discovers is about to dramatically change their lives - as well as his - in this seductive political thriller Peter Travers (Rolling Stone) proclaims is "the best kind of movie: one you can't get out of your head."
The Lodger: A Story of the London Fog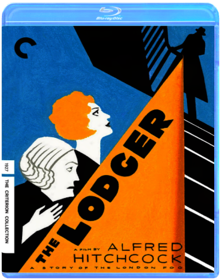 Alfred Hitchcock
With his third feature film, The Lodger: A Story of the London Fog, Alfred Hitchcock took a major step toward greatness and made what he would come to consider his true directorial debut. This haunting silent thriller tells the tale of a mysterious young man (matinee idol Ivor Novello) who takes up residence at a London boardinghouse, just as a killer who preys on blonde women, known as the Avenger, descends upon the city. The film is animated by the palpable energy of a young stylist at play, decisively establishing the director s formal and thematic obsessions. In this edition, The Lodger is accompanied by Downhill, another 1927 silent exploration of Hitchcock s wrong man trope, also headlined by Novello making for a double feature that reveals the great master of the macabre as he was just coming into his own.

BLU-RAY SPECIAL EDITION FEATURES
-2K digital restoration, with a new score by composer Neil Brand, performed by the Orchestra of Saint Paul s
-Downhill, director Alfred Hitchcock s 1927 feature film starring Ivor Novello, in a 2K digital restoration with a new piano score by Brand
-New interview with film scholar William Rothman on Hitchcock s visual signatures
-New video essay by art historian Steven Jacobs about Hitchcock s use of architecture
-Excerpts from audio interviews with Hitchcock by filmmakers François Truffaut (1962) and Peter Bogdanovich (1963)
-Radio adaptation of The Lodger from 1940, directed by Hitchcock
-New interview with Brand on composing for silent film
-PLUS: Essays on The Lodger and Downhill by critic Philip Kemp
Lola Montes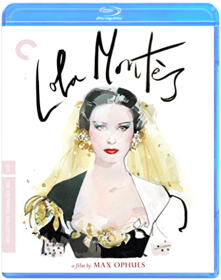 Max Ophuls
The 19th-century courtesan recalls Franz Liszt and the king of Bavaria. Director Max Ophuls' last film.
Lone Wolf and Cub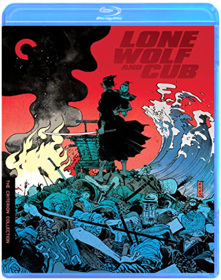 Kenji Misumi
Based on the best-selling manga series, the six intensely kinetic Lone Wolf and Cub films elevated chanbara to bloody, new heights. The shogun s executioner, Itto Ogami (Tomisaburo Wakayama), takes to wandering the countryside as an assassin along with his infant son Daigoro (Akihiro Tomikawa) and an infinitely weaponized perambulator helping those he encounters while seeking vengeance for his murdered wife. Delivering stylish thrills and a body count that defies belief, Lone Wolf and Cub is beloved for its brilliantly choreographed and unbelievably violent action sequences as well as for its tender depiction of the bonds between parent and child.

SPECIAL EDITION THREE-BLU-RAY BOX SET FEATURES
- New 2K digital restorations of all six films, with uncompressed monaural soundtracks
- High-definition presentation of Shogun Assassin, the 1980 English-dubbed reedit of the first two Lone Wolf and Cub films
- New interview with Kazuo Koike, writer of the Lone Wolf and Cub manga series and screenwriter on five of the films
- Lame d un père, l âme d un sabre, a 2005 documentary about the making of the series
- New interview in which Sensei Yoshimitsu Katsuse discusses and demonstrates the real Suio-ryu sword techniques that inspired those in the manga and films
- New interview with biographer Kazuma Nozawa about filmmaker Kenji Misumi, director of four of the six Lone Wolf and Cub films
- Silent documentary from 1937 about the making of samurai swords, with an optional new ambient score by Ryan Francis
- Trailers
- New English subtitle translations
- PLUS: A booklet featuring an essay and film synopses by Japanese pop culture writer Patrick Macias
Love Meetings
Pier Paolo Pasolini
LOVE MEETINGS is a Cinema Verite investigation in Italy, including impressive appearances by famed author Alberto Moravia and noted psychologist Cesare Musatti. Pasolini, the poet turned filmmaker, appears as the interviewer and asks a wide range of individuals to share their tales of love, prostitution, homosexuality, marital and non marital liaisons. The film is full of wit and sensuality, and is as topical as today's headlines.
Loves of a Blonde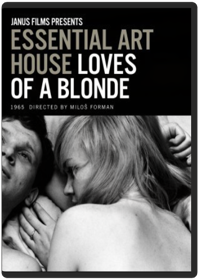 Milos Forman
A Czech musician seduces and abandons a factory worker. Directed by Milos Forman.
Lux Æterna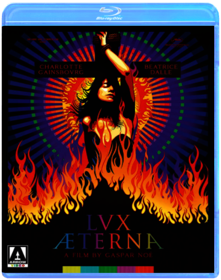 Gaspar Noé
Macbeth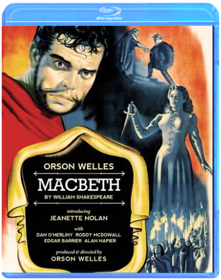 Orson Welles
Made in U.S.A.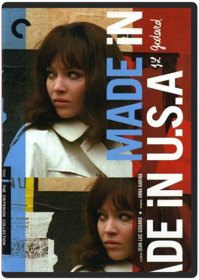 Jean-Luc Godard
The Man Who Knew Too Much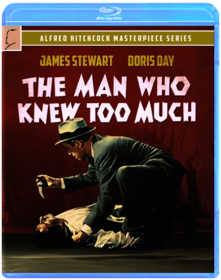 Alfred Hitchcock
International spies kidnap a doctor's son when he stumbles on their assassination plot. Filmed in VistaVision.
Maria's Lovers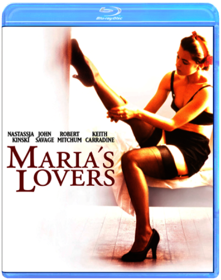 Andrey Konchalovskiy
Marketa Lazarová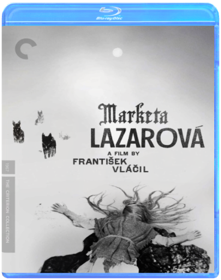 František Vláčil
In its home country, František Vlácil's Marketa Lazarová has been hailed as the greatest Czech film ever made; for many U.S. viewers, it will be a revelation. Based on a novel by Vladislav Vancura, this stirring and poetic depiction of a feud between two rival medieval clans is a fierce, epic, and meticulously designed evocation of the clashes between Christianity and paganism, humankind and nature, love and violence. Vlácil's approach was to re-create the textures and mentalities of a long-ago way of life, rather than to make a conventional historical drama, and the result is dazzling. With its inventive widescreen cinematography, editing, and sound design, Marketa Lazarová is an experimental action film.
Men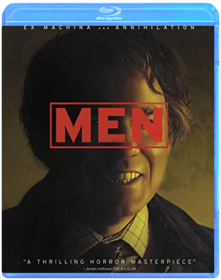 Alex Garland
Men at Work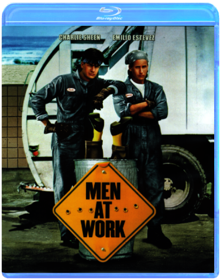 Emilio Estevez
Mephisto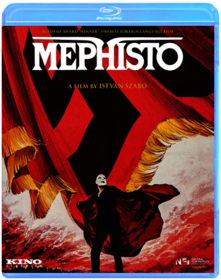 István Szabó
Metallica: Some Kind of Monster
Joe Berlinger, Bruce Sinofsky
Documentary about heavy metal band Metallica, showing the band back in the studio after a five-year break. The film reveals an intimate portrait of the individuals behind this legendary band: Lars Ulrich, James Hetfield, Kirk Hammett and Robert Trujillo.
The Mirror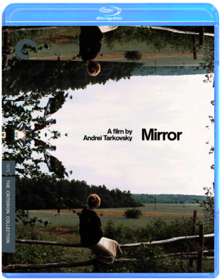 Andrei Tarkovsky
Miss Julie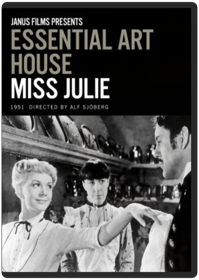 Alf Sjöberg
Swedish filmmaker Alf Sjöberg s visually innovative, Cannes Grand Prix winning adaptation of August Strindberg s renowned 1888 play (censored upon its first release in the United States for its adult content) brings to scalding life the excoriating words of the stage s preeminent surveyor of all things rotten in the state of male-female relations. Miss Julie vividly depicts the battle of the sexes and classes that ensues when a wealthy businessman s daughter (Anita Bjork, in a fiercely emotional performance) falls for her father s bitter servant. Celebrated for its unique cinematic style, Sjöberg s film was an important turning point in Scandinavian cinema.

SPECIAL EDITION FEATURES:

New, restored high-definition digital transfer

New video essay by film historian Peter Cowie

Archival television interview with director Alf Sjöberg

A 2006 television documentary about the play Miss Julie and author August Strindberg

Theatrical trailer

New and improved English subtitle translation

PLUS: A booklet featuring new essays by film scholars Peter Matthews and Birgitta Steene
Modern Times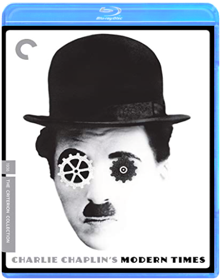 Charles Chaplin
The Moment of Truth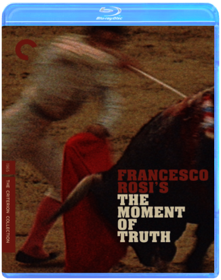 Francesco Rosi
The Moment of Truth, from director Francesco Rosi (Salvatore Giuliano) is a visceral plunge into the life of a famous torero—played by real-life bullfighting legend Miguel Mateo, known as Miguelin. Charting his rise and fall with a single-minded focus on the bloody business at hand, the film is at once gritty and operatic, placing the viewer right in the thick of the ring's action, as close to death as possible. Like all of the great Italian truth seeker's films, this is a not just an electrifying drama but also a profound and moving inquiry into a violent world—and perhaps the greatest bullfighting movie ever made.
Moneyball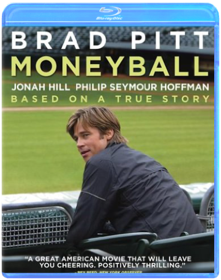 Bennett Miller
Oakland A's general manager Billy Beane (Brad Pitt) challenges the system and defies conventional wisdom when his is forced to rebuild his small-market team on a limited budget. Despite opposition from the old guard, the media, fans and their own field manager (Philip Seymour Hoffman), Beane - with the help of a young, number-crunching, Yale-educated economist (Jonah Hill) - develops a roster of misfits…and along the way, forever changes the way the game is played.
Monsieur Verdoux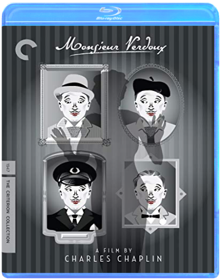 Charles Chaplin
Mood Indigo
Michel Gondry
Moonlight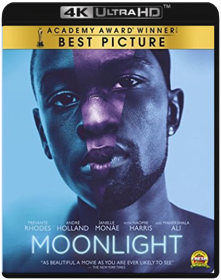 Barry Jenkins
The Academy BEST PICTURE beautifully remastered for the first time on 4K Ultra HD!

A timeless story of human connection and self-discovery, Academy Award® ''Best Motion Picture'' Winner MOONLIGHT chronicles the life of a young black man from childhood to adulthood as he struggles to find his place in the world while growing up in a rough neighborhood of Miami. Anchored by extraordinary performances from a tremendous ensemble cast, MOONLIGHT is a profoundly moving portrayal of the moments, people, and unknowable forces that shape our lives and make us who we are.
Muriel, or The Time of Return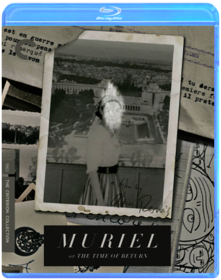 Alain Resnais
Alain Resnais s Muriel, or The Time of Return, the director s follow-up to Last Year at Marienbad, is as radical a reflection on the nature of time and memory as its predecessor. The always luminous Delphine Seyrig (Jeanne Dielman, 23, quai du Commerce, 1080 Bruxelles) stars as an antique shop owner and widow in Boulogne-sur-Mer, whose past comes back to haunt her when a former lover reenters her life. Meanwhile, her stepson is tormented by his own ghosts, related to his service in France s recently ended war in Algeria. Featuring a multilayered script by Jean Cayrol, and inventively edited to evoke its middle-class characters political and personal realities, the fragmented, emotionally powerful Muriel reminds viewers that the past is always present.

BLU-RAY SPECIAL EDITION FEATURES
- New 4K digital restoration, with uncompressed monaural soundtrack
- Excerpt from the 1980 documentary Une approche d Alain Resnais, révolutionnaire discret
- Excerpt from a 1969 interview with actor Delphine Seyrig
- Interview with composer Hans Werner Henze from 1963
- New interview with film scholar François Thomas, author of L atelier d Alain Resnais
- Trailer
- New English subtitle translation
- PLUS: An essay by film scholar James Quandt
The Music Room
Satyajit Ray
With The Music Room (Jalsaghar), Satyajit Ray (Pather Panchali) brilliantly evokes the crumbling opulence of the world of a fallen aristocrat (the beloved actor, Chhabi Biswas) desperately clinging to his way of life. His greatest joy is the music room in which he has hosted lavish concerts over the years—now a shadow of its former vivid self. An incandescent depiction of the clash between tradition and modernity, and a showcase for some of India's most popular musicians of the day, The Music Room is a defining work by the great Bengali filmmaker.
My Best Fiend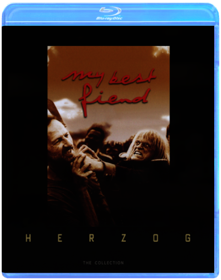 Werner Herzog
My Life as a Dog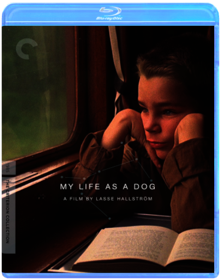 Lasse Hallstrom
My Life as a Dog (Mitt liv som hund) tells the story of Ingemar, a twelve-year-old from a working-class family sent to live with his uncle in a country village when his mother falls ill. There, the boy finds both refuge from his misfortunes and unexpected adventure with the help of the town's warmhearted eccentrics. Featuring an incredibly mature and unaffected performance from the young Anton Glanzelius, this is a beloved and bittersweet evocation of the struggles and joys of childhood from Oscar-nominated director Lasse Hallström (The Cider House Rules).
Mysterious Skin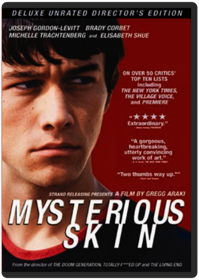 Gregg Araki
Naqoyqatsi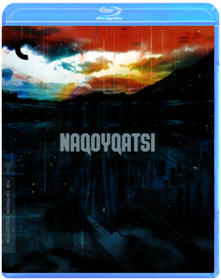 Godfrey Reggio
The Nightingale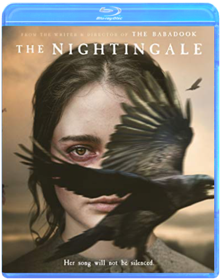 Jennifer Kent
Nightwatching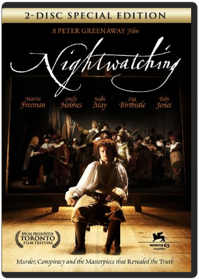 Peter Greenaway
Peter Greenaway's extravagant and exotic look at the mystery behind Rembrandt's most famous work of art… While painting a group portrait of the Amsterdam Musketeer Militia, the renowned Dutch artist Rembrandt (Martin Freeman) discovers a murder plot involving its subjects. Determined to expose the conspiracy, Rembrandt builds his accusation into the commissioned painting, "The Night Watch" – a decision which costs him everything.
Nixon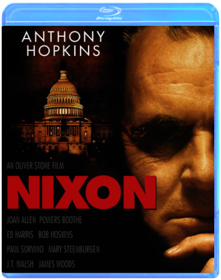 Oliver Stone
Anthony Hopkins electrifies the screen in NIXON — the acclaimed hit from controversial director Oliver Stone. Nominated for 4 Academy Awards(R), NIXON takes a riveting look at a complex man whose chance of greatness was ultimately destroyed by his passion for power — when his involvement in conspiracy jeopardized the nation's security and the presidency of the United States! With a phenomenal all-star cast, featuring Ed Harris, James Woods, and Joan Allen, NIXON is powerful motion picture entertainment you won't want to miss! Also included: exclusive never-before-seen footage, plus an Oliver Stone interview!
Nostalghia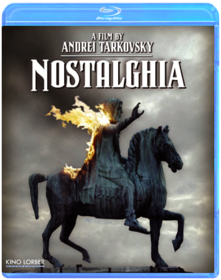 Andrei Tarkovsky
One Hour Photo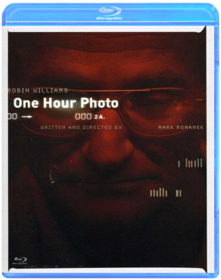 Mark Romanek
One-Eyed Jacks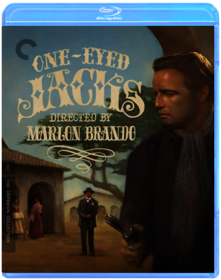 Marlon Brando
A western like no other, One-Eyed Jacks combines the mythological scope of that most American of film genres with the searing naturalism of a performance by Marlon Brando (On the Waterfront, The Fugitive Kind), all suffused with Freudian overtones and male anxiety. In his only directing stint, Brando captures the rugged landscapes of California s Central Coast and Mexico s Sonoran Desert in gorgeous widescreen, Technicolor images, and elicits from his fellow actors (including Karl Malden and Pina Pellicer) nuanced improvisational depictions of conflicted characters. Though overwhelmed by its director s perfectionism and plagued by production setbacks and studio re-editing, One-Eyed Jacks stands as one of Brando s great achievements, thanks above all to his tortured turn as Rio, a bank robber bent on revenge against his one-time partner in crime, the aptly named Dad Longworth (Malden). Brooding and romantic, Rio marks the last, and perhaps the most tender, of the iconic outsiders Brando imbued with such remarkable intensity throughout his career.

BLU-RAY SPECIAL EDITION FEATURES
- New 4K digital restoration, undertaken with the support of The Film Foundation and supervised by filmmakers Martin Scorsese and Steven Spielberg, with uncompressed monaural soundtrack
- New introduction by Scorsese
- Excerpts from voice-recordings director and star Marlon Brando made during the film s production
- New video essays on the film s production history and its potent combination of the stage and screen icon Brando with the classic Hollywood western
- Trailer
- PLUS: An essay by film critic Howard Hampton
Othello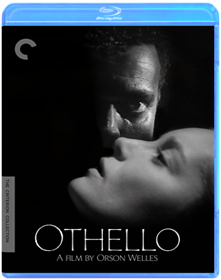 Orson Welles
Out of the Blue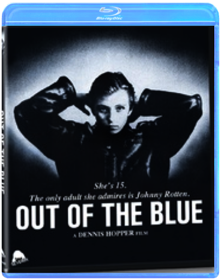 Dennis Hopper
Paperboy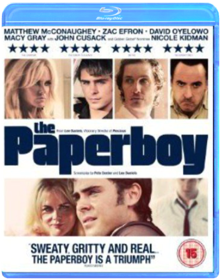 Paranoid Park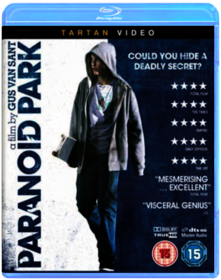 Gus Van Sant
Paris, Texas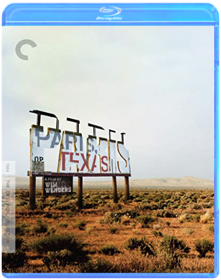 Wim Wenders
A lost man surfaces, reunites with his brother and son, and finds his wife working in a peep show. Directed by Wim Wenders. Music by Ry Cooder.
Passengers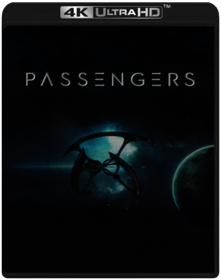 Morten Tyldum
Jennifer Lawrence and Chris Pratt star in a high-stakes adventure about two passengers, Jim and Aurora, onboard a spaceship transporting them to a new life on another planet. The trip takes a deadly turn when their hibernation pods mysteriously wake them 90 years before they reach their destination. As they try to unravel the mystery behind the malfunction, they begin to fall for each other only to discover that the ship itself is in grave danger. With the lives of 5000 sleeping passengers at stake, only Jim and Aurora can save them all.
The Passion of Anna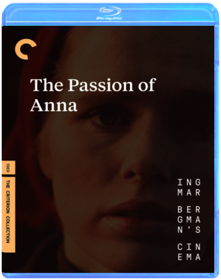 Ingmar Bergman
Not long after the dissolution of his marriage and a fleeting liaison with a neighbor, the reclusive Andreas begins an ill-fated affair with the mysterious, beguiling Anna, who has recently lost her own husband and son.
Paths of Glory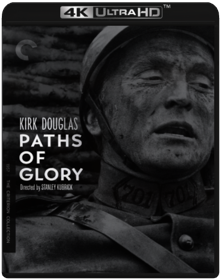 Stanley Kubrick
Patton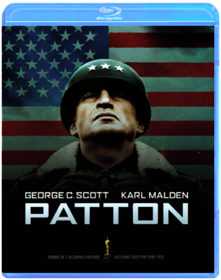 Franklin J. Schaffner
Persona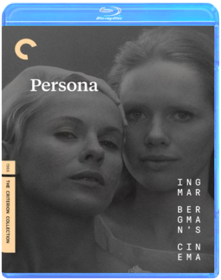 Ingmar Bergman
Famed stage actress Elisabet Vogler suffers a moment of blankness during a performance and the next day lapses into total silence. Advised by her doctor to take time off to recover from what appears to be an emotional breakdown, Elisabet goes to a beach house on the Baltic Sea with only Alma, a nurse, as company. Over the next several weeks, as Alma struggles to reach her mute patient, the two women find themselves experiencing a strange emotional convergence.
The Piano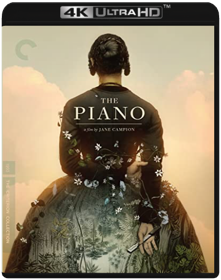 Jane Campion
Pierrot le fou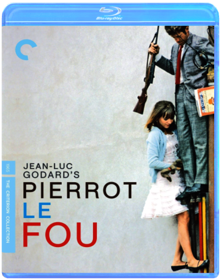 Jean-Luc Godard
Dissatisfied in marriage and life, Ferdinand (Jean-Paul Belmondo) takes to the road with the babysitter, his ex-lover Marianne Renoir (Anna Karina), and leaves the bourgeoisie behind. Yet this is no normal road trip: genius auteur Jean-Luc Godard's tenth feature in six years is a stylish mash-up of consumerist satire, politics, and comic-book aesthetics, as well as a violent, zigzag tale of, as Godard called them, "the last romantic couple." With blissful color imagery by cinematographer Raoul Coutard and Belmondo and Karina at their most animated, Pierrot le fou is one of the high points of the French new wave, and one last frolic before Godard moved ever further into radical cinema.
Pina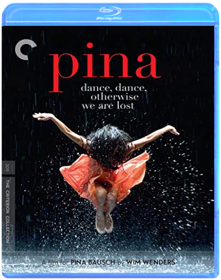 Wim Wenders
Port of Call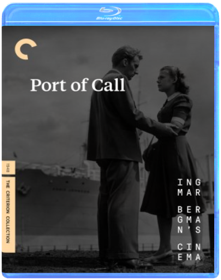 Ingmar Bergman
A sailor falls for a woman at a dance hall but has second thoughts when he learns about her checkered past.
Portrait of a Lady on Fire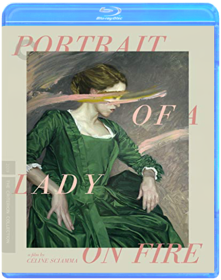 Celine Sciamma
Il Posto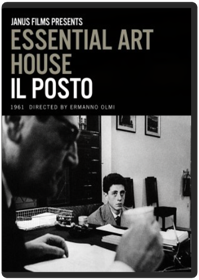 Ermanno Olmi
When young, fragile Domenico (Sandro Panseri) ventures from the small village of Meda to Milan in search of employment, he finds himself on the bottom rung of the bureaucratic ladder in a huge, faceless company. The prospects may be daunting, but Domenico finds reason for hope in the fetching new worker Antonietta (Loredana Detto). A tender coming-of-age story and a sharp observation of dehumanizing corporate enterprise, Ermanno Olmi's Il Posto is a touching and hilarious tale of one young man's stumbling entrance into the perils of modern adulthood.
Powaqqatsi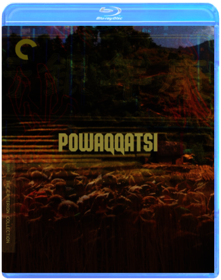 Godfrey Reggio
The Producers
Mel Brooks
Purple Rain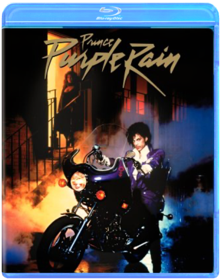 Prince, Albert Magnoli
Pygmalion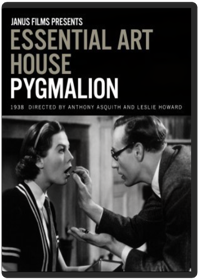 Anthony Asquith Leslie Howard
Brand Name: IMAGE ENTERTAINMENT Mfg#: 715515043519, Shipping Weight: 0.17 lbs, Manufacturer:, Genre: MISCELLANEOUS, All music products are properly licensed and guaranteed authentic.
Quadrophenia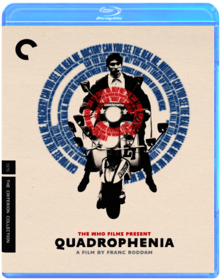 Frank Rodam, The Who
The Quay Brothers: Collected Short Films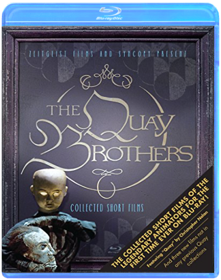 Stephen Quay, Timothy Quay, Christopher Nolan
Since the late 1970s, identical twins Stephen and Timothy Quay have been creating their unique blend of puppetry and stop-motion animation, and have, in the process, spawned an enormous cult following. The Quays display a passion for detail, a breathtaking command of color and texture, and an uncanny use of focus and camera movement that make their films unique and instantly recognizable. Best known for their classic 1986 film Street of Crocodiles which filmmaker Terry Gilliam selected as one of the ten best animated films of all time they are masters of miniaturization and on their tiny sets have created an unforgettable world, suggestive of a landscape of long-repressed childhood dreams.

This new Blu-ray collection of fifteen of the Quays films allows us to see their work in all its astonishing detail and ravaged beauty. The collection also includes a remarkable new short film by Christopher Nolan, a long-time fan of the Quays, as well as audio commentaries on six of the films and a 30-page booklet with an introduction by Nolan, an updated essay by film critic Michael Atkinson and an extensive Quay Brothers Dictionary.

All films are presented in the highest possible quality from film-to-digital transfers made under the personal supervision of the Quay Brothers.

Includes the films:

The Cabinet of Jan vankmajer (1984, 14 mins)
This Unnameable Little Broom (or The Epic of Gilgamesh) (1985, 11 mins)*
Street of Crocodiles (1986, 21 mins)*
Rehearsals for Extinct Anatomies (1988, 14 mins)
Stille Nacht I - Dramolet (1988, 1 min)*
The Comb (1990, 18 mins)
Anamoprhosis (1991, 14 mins)
Stille Nacht II (Are We Still Married?) (1992, 3 mins)*
Stille Nacht III (Tales from Vienna Woods) (1993, 4 mins)*
Stille Nacht IV (Can't Go Wrong Without You) (1994, 4 mins)
In Absentia (2000, 20 mins)*
The Phantom Museum (2003, 12 mins)
Maska (2010, 24 mins)**
Through the Weeping Glass (2011, 31 mins)**
Unmistaken Hands (2013, 26 mins)**
and
Quay a film by Christopher Nolan (2015, 8 mins)**

*Includes Quay Brothers Audio Commentary
**Not in the previously available Quay DVD collection

Total running time: 225 minutes.

Includes a 28-page booklet and special digipak packaging.
Red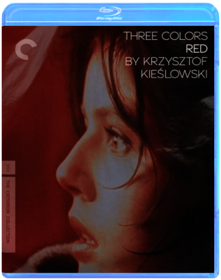 Krzysztof Kieslowski
Ride with the Devil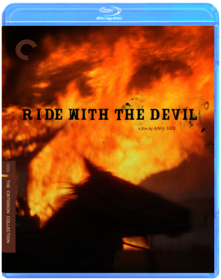 Ang Lee
Ride with the Devil follows four people fighting for truth & justice amidst the turmoil of the American Civil War. The action takes us to no man's land on the Missouri/Kansas border where a staunch loyalist (Ulrich), an immigrant's son (Maguire), a freed slave (Wright) and a young widow (Jewel) learn how to survive in a place without rules and redefine the meaning of bravery and honor.
The Rite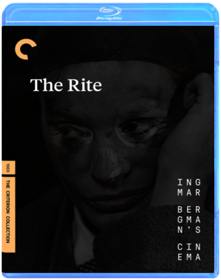 Ingmar Bergman
Actors Thea, Sebastian, and Hans are sequestered in the offices of Judge Abrahamson, who questions them about the play they have been performing, which has been accused of being obscene. As the judge interviews them separately and together, the three performers work through their considerable psycho-sexual baggage with each other, while collectively laying siege to the sensibilities of their authoritarian interrogator.

The Road Trilogy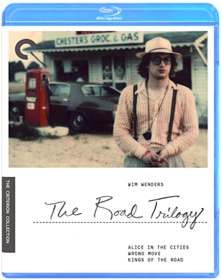 Wim Wenders
The Room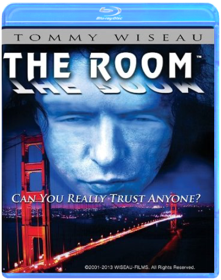 Tommy Wiseau
The Room Blu-ray will feature the first ever option of Combination Languages (CL) Combo Languages in which you can view multiple subtitles on screen simultaneously. It is the first Blu-ray format in the world. It features English, French, Spanish, Italian, German options. The Room Blu-ray has additional special features like behind the scenes footage, scene selection, trailers, deleted scenes, photo gallery and interviews.
Saboteur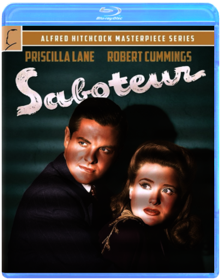 Alfred Hitchcock
A young man accused of sabotage goes on the lam to prove his innocence.
Saboteur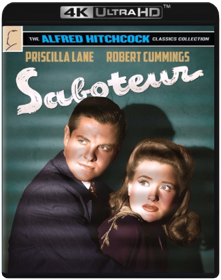 Alfred Hitchcock
Salvador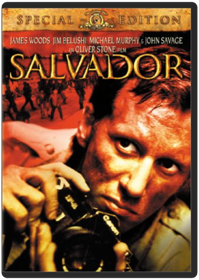 Oliver Stone
James Woods gives his "fullest, most humane, most emotional performance"(New York Magazine) to date in this "gritty, harrowing and bold thriller"(Gannett Newspapers). It's 1980. Young men, women and children are being brutally killed in a bloody civil war in El Salvador. It'sa horrific setting...but a perfect one for Richard Boyle, a sleazy war photojournalist whose careerneeds a jumpstart. Armed with his camera, Boyle joins the front lines in an attempt to capture atrocious-but-valuable images of pain and horror. But with each picture he takes, he catches a tragic side of humanity that ignites his long-buried compassion. And he unexpectedly discovers something thatwill change him forever: his soul. *1986 Actor (James Woods); Original Screenplay
Sanjuro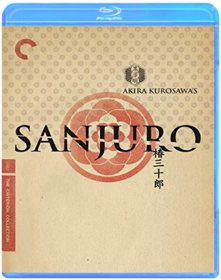 Akira Kurosawa
A sloppy-looking samurai helps young warriors expose corrupt elders. Sequel to "Yojimbo." Directed by Akira Kurosawa.
Saraband
Ingmar Bergman
With his final film, Ingmar Bergman returned to two of his most richly drawn characters: Johan (Erland Josephson) and Marianne (Liv Ullman), the couple from Scenes from a Marriage. Dropping in on Johan's secluded country house after decades of separation, Marianne reconnects with the man she once loved. Nearby, the widowed musician Henrik (Börje Ahlstedt), Johan's son from an earlier marriage, clutches desperately to his only child, the teenage Karin (Julia Dufvenius). A chamber piece performed by four wounded characters and suffused with disappointment and forgiveness, Saraband is a generous farewell to cinema from one of its greatest artists.
Saving Private Ryan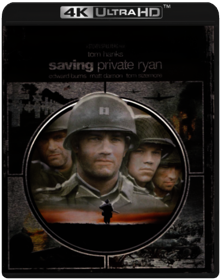 Steven Spielberg
Schindler's List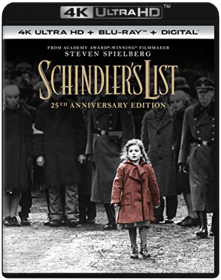 Steven Spielberg
Commemorate the 25th Anniversary of Steven Spielberg's cinematic masterpiece, Schindler's List, one of the most historically significant films of all time. Winner of seven Academy Awards including Best Picture and Best Director, this incredible true story follows the enigmatic Oskar Schindler (Liam Neeson), who saved the lives of more than 1,100 Jews during the Holocaust. It is the triumph of one man who made a difference and the drama of those who survived one of the darkest chapters in human history because of what he did. Meticulously restored from the original film negative in pristine 4K resolution and supervised by Steven Spielberg, Schindler's List is a powerful story whose lessons of courage and faith continue to inspire generations.
The Serpent's Egg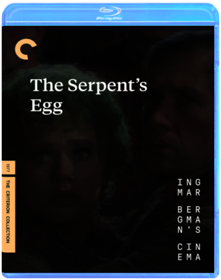 Ingmar Bergman
Shame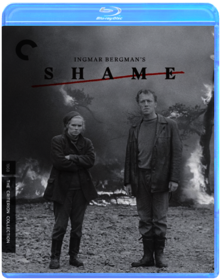 Ingmar Bergman
Former musicians Jan Rosenberg and his wife, Eva, have left the city to avoid a civil war and now live on a rural island where they tend a farm. While the situation seems idyllic, the couple's isolation begins to wear on their relationship, and eventually the armed conflict that they've tried to flee arrives on the quiet island in the form of soldiers. Try as they might, Jan and Eva ultimately can't evade either the war or their own marital problems.
A Ship to India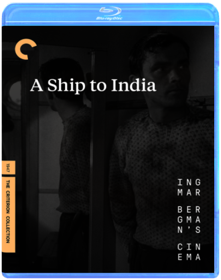 Ingmar Bergman
The hunchbacked sailor Johannes longs to escape his home on a salvage ship helmed by his cruel, drunken father—and so does the captain himself, who is slowly going blind and planning to leave his wife and son for a music-hall performer named Sally. The family begins to unravel when the captain invites Sally to live on the ship, where she and Johannes form a tender connection.
Shoah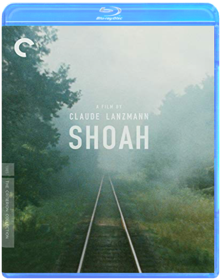 Claude Lanzmann
The Shooting/Ride in the Whirlwind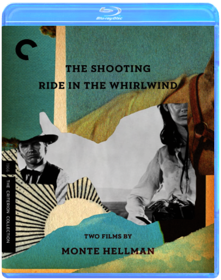 Monte Hellman
Criterion 734/735 (2014 First Printing)
Short Cuts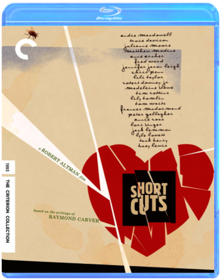 Robert Altman
The Silence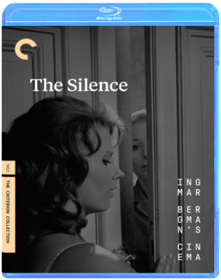 Ingmar Bergman
Two sisters—the sickly, intellectual Ester and the sensual, pragmatic Anna—travel by train with Anna's young son, Johan, to a foreign country that appears to be on the brink of war. Attempting to cope with their alien surroundings, each sister is left to her own vices while they vie for Johan's affection, and in so doing sabotage what little remains of their relationship.
Silent Movie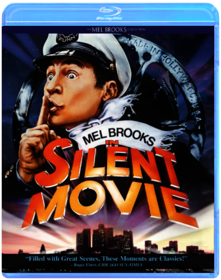 Mel Brooks
Slam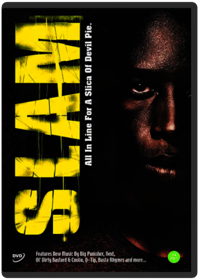 Marc Levin
Slaughterhouse-Five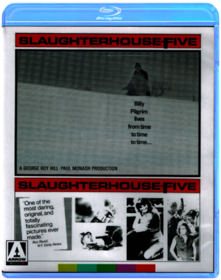 George Roy Hill
Sleepers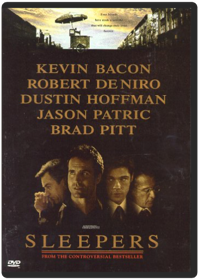 Barry Levinson
Dramatization of the true story of four boys who are imprisoned for a year in the Wilkinson Home for Boys changing them forever. As adults one is a lawyer, one a reporter, & two are professional hit men and all are still filled with the pain & fear of their year in Wilkinson.
Genre: Feature Film-Drama
Rating: R
Release Date: 3-FEB-2004
Media Type: DVD
Sliver
Phillip Noyce
Smiles of a Summer Night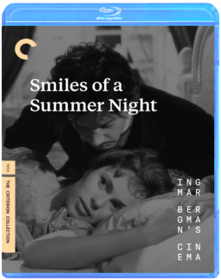 Ingmar Bergman
A trio of couples meet at a country estate for a weekend vacation, but there, under the idyllic summer moonlight, a series of swapping interludes ensues.

A Snake of June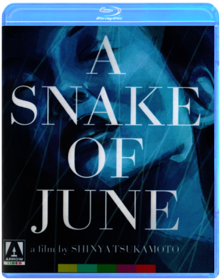 Shinya Tsukamoto
Solaris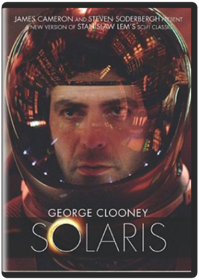 Steven Soderbergh
Superstar George Clooney turns in a stellar performance in this "brilliant sci-fi movie" (New York Daily News) from Academy Award winners Steven Soderbergh (2000 - Best Director, Traffic) and JamesCameron (1997 - Best Picture, Titanic). Aboard a lonely space station orbiting a mysterious planet, terrified crew members are experiencing a host of strange phenomena, including eerie visitors who seem all too human. And when psychologist Chris Kelvin (Clooney) arrives to investigate, he confronts a power beyond imagining that could hold the key to mankind's deepest dreams?or darkest nightmares. Co-starring Natascha McElhone and Jeremy Davies, Solaris is "mind-bending!" (Rolling Stone)
Soldier of Orange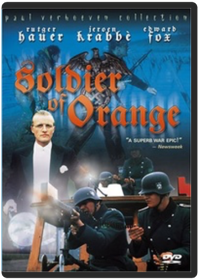 Paul Verhoeven
Solo Con Tu Pareja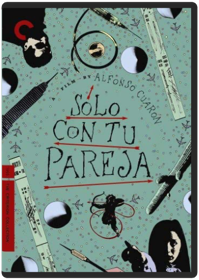 Alfonso Cuarón, Carlos Cuarón
Before Alfonso Cuarón helmed the international sensation Y tu mamá también, he made his mark on Mexican cinema with the ribald and lightning-quick contemporary social satire Sólo con tu pareja. Don Juan-ish yuppie Tomás Tomás (Daniel Giménez Cacho, from Bad Education) spends his nights juggling so many beautiful women that he can't keep their names straight—until one of his many conquests, a spurned nurse, gives him a taste of his own medicine. Beautifully filmed in widescreen by the inimitable Emmanuel Lubezki (The New World), Cuarón's wildly successful feature debut (which has never been released in the U.S.) gave voice to a Mexican middle-class that had remained largely unseen onscreen, and surveys contemporary urban sexual mores with style to spare.
Something Wild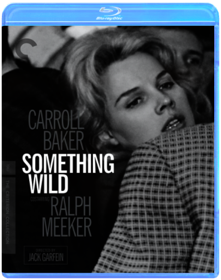 Jack Garfein
The Spirit of the Beehive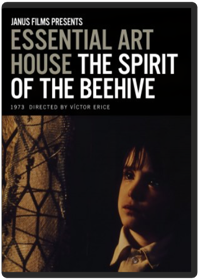 Víctor Erice
The Criterion Collection is proud to present Víctor Erice's spellbinding The Spirit of the Beehive, widely regarded as the greatest Spanish film of the 1970s. In a small Castilian village in 1940, directly following the country's devastating civil war, six-year-old Ana attends a traveling movie show of Frankenstein and becomes haunted by her memory of it. Produced as Franco's long regime was nearing its end, The Spirit of the Beehive is both a bewitching portrait of a child's inner life and an elusive, cloaked meditation of a nation trapped under tyranny—from one of cinema's most mysterious auteurs.
Spotlight On a Murderer
Georges Franju
Start the Revolution Without Me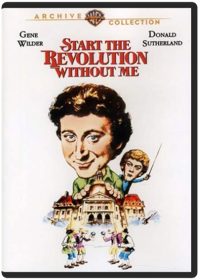 Bud Yorkin
Produced and directed by comedy veteran Bud Yorkin, Start the Revolution Without Me broke ground for a comedy revolution. It takes the tumultuous "let them eat cake" days of the French Revolution and gives everyone a figurative pie in the face. Two sets of twins are mismatched at birth so that years later, each set will have one Gene Wilder and one Donald Sutherland. One set grows up to be aristocratic swashbucklers; the other set are peasants. In a hilarious fluke of fate, they crisscross across classes. In the years following Start the Revolution Without Me, Woody Allen, Mel Brooks and the Abrahams/Zucker/Zucker team would all create madcap comedy masterpieces. A lineup like that must have had a tremendous Start.
Stay As You Are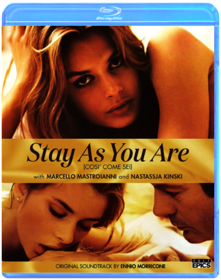 Alberto Lattuada
The Story of Temple Drake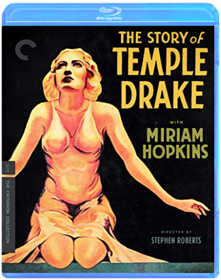 Stephen Roberts
Stroszek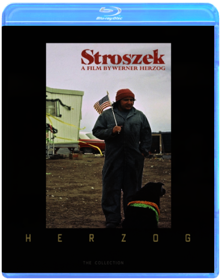 Werner Herzog
The Stuff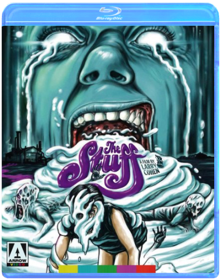 Larry Cohen
Subway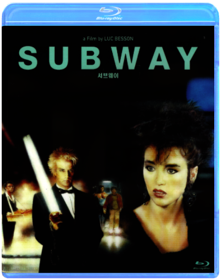 Luc Besson
Summer Interlude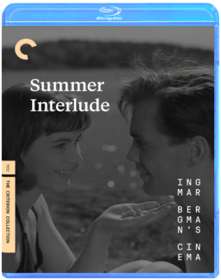 Ingmar Bergman
An accomplished ballet dancer is haunted by her tragic youthful affair with a shy, handsome student.
Summer with Monika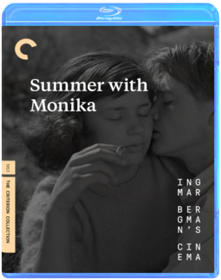 Ingmar Bergman
A girl and boy from working-class families in Stockholm run away from home to spend a secluded, romantic summer at the beach. Inevitably, it is not long before the pair are forced to return to reality.
Summertime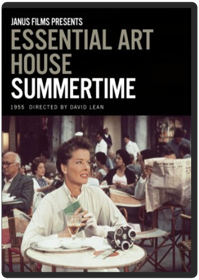 David Lean
JANE HUDSON, A LONELY AND SHELTERED MIDDLE-AGED SPINSTER ON HOLIDAY IN VENICE. HER LONG-DREAMED-OF ROMANCE FINALLY BECOMES A REALITY WHEN SHE MEETS A HANDSOME BUT MARRIED VENETIAN. THEIR ILL-FATED LOVE AFFAIR MAKES FOR A FRESHLY ENDEARING FILM.
Swiss Army Man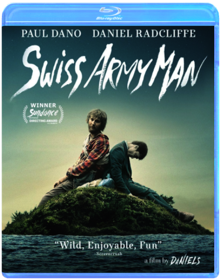 Daniel Scheinert, Daniel Kwan
Tape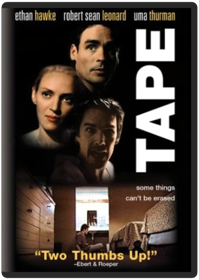 Richard Linklater
Ethan Hawke, Robert Sean Leonard, Uma Thurman - Director: Richard Linklater
The Tempest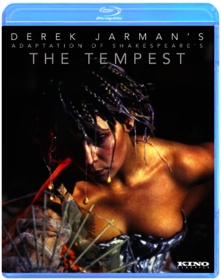 Derek Jarman
Tetsuo - The Bullet Man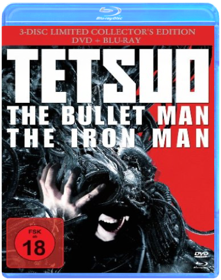 Shin'ya Tsukamoto
Tetsuo II: Body Hammer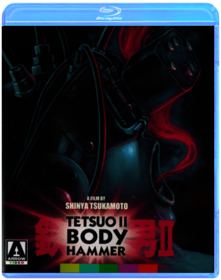 Shinya Tsukamoto
The Adventure of Denchu-Kozo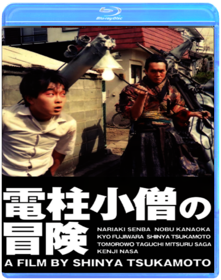 Shinya Tsukamoto
The White Sheik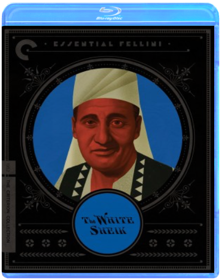 Federico Fellini
The Thin Blue Line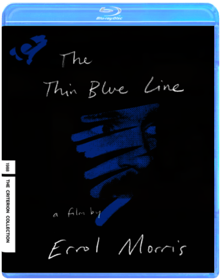 Errol Morris
Filmmaker Errol Morris studies the 1976 slaying of a Dallas policeman, from different points of view. Music by Philip Glass.
The Thin Red Line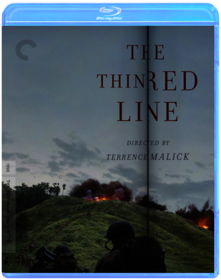 Terrence Malick
THIN RED LINE (BLU RAY) DRAMA
Thirst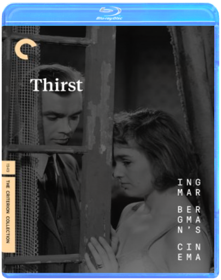 Ingmar Bergman
A couple return on a train from a holiday in Sicily. As their relationship sours into acrimony and accusation, flashbacks reveal romantic entanglements on both sides that help explain their current malaise.
This Film Is Not Yet Rated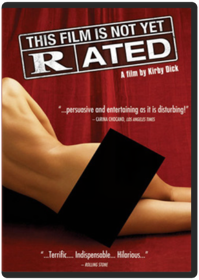 Kirby Dick
Threads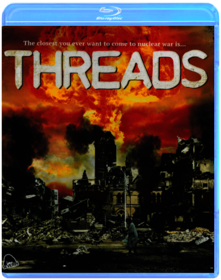 Mick Jackson
Limited Edition of Only 3500 with a Lenticular Cover

The Movie That Shook the World Restored In HD For The First Time Ever.

In September 1984, THREADS was aired on the BBC and shocked tens of millions of UK viewers. Four months later, it was broadcast in America and became the most watched basic cable program in history. After more than three decades, it remains one of the most acclaimed and shattering made–for–television movies of all time. Reece Dinsdale (Coronation Street), David Brierly (Doctor Who) and Karen Meagher, in a stunning debut performance star in this "graphic and haunting" (People Magazine) docudrama about the effects of a nuclear attack on the working –class city of Sheffield, England as the fabric of society unravels. Directed by Mick Jackson (THE BODYGUARD, TUESDAYS WITH MORRIE) from a screenplay by novelist/playwright Barry Hines (Ken Loach s KES) and nominated for seven BAFTA Awards, "The most terrifying and honest portrayal of nuclear war ever filmed" (The Guardian) has now been fully restored from a 2K scan for the first time ever.

SPECIAL FEATURES:

Audio Commentary with Director Mick Jackson, Moderated by Film Writer Kier–La Janisse and Severin Films' David Gregory
Audition For the Apocalypse: Interview with Actress, Karen Meagher
Shooting the Annihilation: Interview with Director of Photography, Andrew Dunn
Destruction Designer: Interview with Production Designer, Christopher Robilliard
Interview with Film Writer, Stephen Thrower
US Trailer
Three Documentaries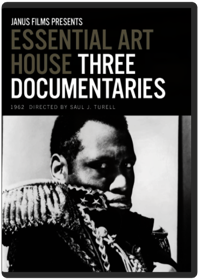 Saul J. Turell
Through a Glass Darkly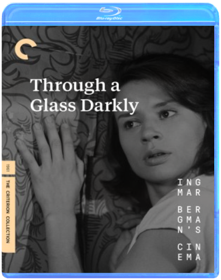 Ingmar Bergman
While vacationing on a remote island retreat, a family's fragile ties are tested when daughter Karin discovers her father has been using her schizophrenia for his own literary ends. As she drifts in and out of lucidity, Karin's father, her husband, and her younger brother are unable to prevent her descent into the abyss of mental illness.

Thundercrack!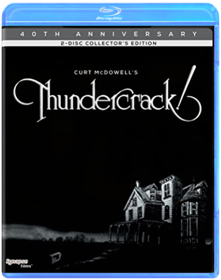 Curt McDowell
YEARS IN THE MAKING! THE HIGHLY-ANTICIPATED RESTORATION OF THE UNDERGROUND FILM CLASSIC THUNDERCRACK! WILL FINALLY BE UNLEASHED TO THE PUBLIC!

Witness if you dare... THUNDERCRACK!... the world's only underground kinky art horror film. With the initial setup of an atmospheric gothic tale a dark and stormy night breakdown featuring a creepy old house on the hill it quickly turns eerie and different. A tour de force of underground filmmaking with a plot beyond description, this film fully exposes itself with amazing dialogue and trash-noir lighting through which to peer at the pickles, the puke and the polymorphs.

In 1975, Curt McDowell and writer/actor George Kuchar created the utterly brilliant THUNDERCRACK!, a film not recommended for those with tender sensibilities. A true cult classic that has shocked, excited and amazed audiences worldwide for 40 years, this presentation is the first ever official North American video release!

Special Features:Rare archival interview segments with director Curt McDowell presented as audio commentaryBLU-RAY EXCLUSIVE Bonus Feature - IT CAME FROM KUCHAR (87 minutes): Directed by Jennifer Kroot, documentary about the twin underground filmmakers George and Mike KucharBLU-RAY EXCLUSIVE: An additional BONUS DVD loaded with fun additional extras! Rare interviews, short films, THUNDERCRACK! audition footage, outtakes and MORE!
THX 1138
George Lucas
To Be or Not To Be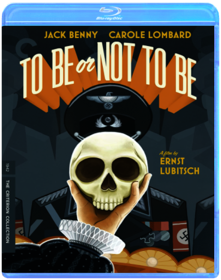 Ernst Lubitsch
To Joy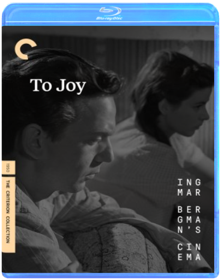 Ingmar Bergman
Two violinists playing in the same orchestra fall in love and get married, but they can't get along.
Tokyo Fist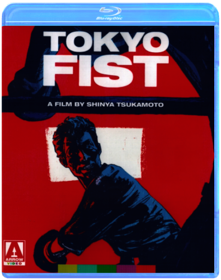 Shinya Tsukamoto
Top Secret!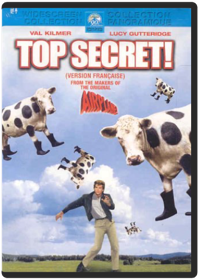 Jim Abrahams, David Zucker, Jerry Zucker
In between the disaster movie satire Airplane! in 1980 and the hardboiled cop show parody The Naked Gun in 1988, the comedy crew of Jerry Zucker, Jim Abrahams, and David Zucker put together a picture that's almost as funny as their better-known hits. Top Secret! sends up spy movies and cheesy teen rock & roll musicals. Val Kilmer stars as swivel-hipped American rocker Nick Rivers, a sort of blonde Elvis whose secret weapon is Little Richard's tune "Tutti Fruitti." On tour behind the Iron Curtain, Nick strikes blows for democracy overtly and covertly, with his music as well as his espionage skills. In short, this is a very, very silly motion picture. Some great gags, including a subtitled scene in a Swedish book shop, and an inspired bit with a Ford Pinto that not everybody may get anymore. (The Pinto, you may or may not recall, was notoriously prone to gas tank explosions when rear-ended.) —Jim Emerson
The Touch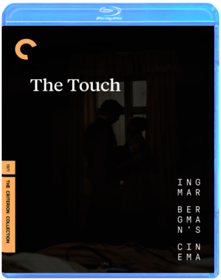 Ingmar Bergman
The Transformers: The Movie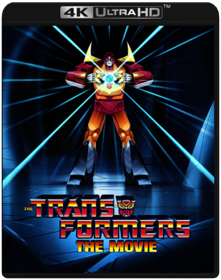 Nelson Shin
Transporter 2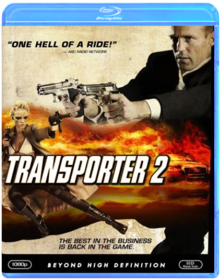 Louis Leterrier
The Tree of Life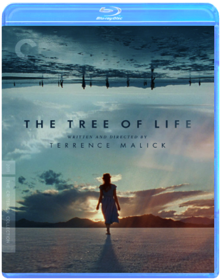 Terrence Malick
This stunningly original triumph from visionary director Terrence Malick stars Academy Awardr Nominee Brad Pitt and Academy Awardr Winner Sean Penn. The epic, yet intimate, story follows the life journey of Jack O'Brien (played as an adult by Penn), the eldest son of a fractured Midwestern family. Pitt delivers a powerful performance as the cataclysmic force of nature in Jack's world, his complex and rigidly authoritarian father. Hailed as a visually breathtaking masterpiece by critics and audiences alike, The Tree Of Life won the Cannes Film Festival's highest honor, becoming one of the year's most talked about films.
Umberto D.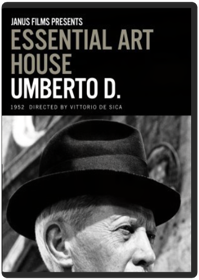 Vittorio De Sica
Shot on location with a cast of nonprofessional actors, Vittorio De Sica's neorealist masterpiece follows Umberto D., an elderly pensioner, as he struggles to make ends meet during Italy's postwar economic boom. Alone except for his dog, Flike, Umberto strives to maintain his dignity while trying to survive in a city where traditional human kindness seems to have lost out to the forces of modernization. Umberto's simple quest to fulfill the most fundamental human needs—food, shelter, companionship—is one of the most heartbreaking stories ever filmed and an essential classic of world cinema.
The Umbrellas of Cherbourg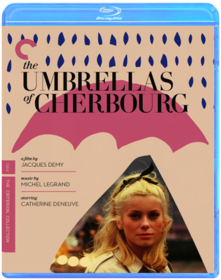 Jacques Demy
The Unbearable Lightness of Being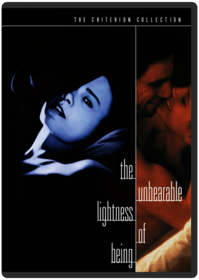 Philip Kaufman
Unbearable Lightness of Being, The: Special Edition (Dbl DVD)
Unforgiven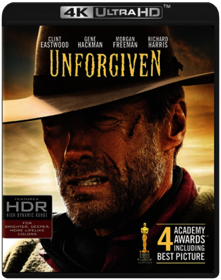 Clint Eastwood
Valentino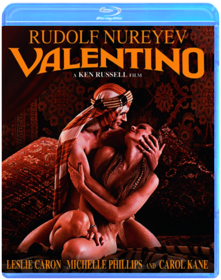 Ken Russell
Variety Lights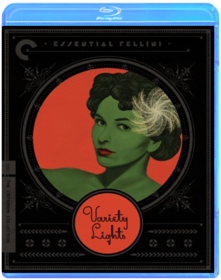 Federico Fellini
The Villain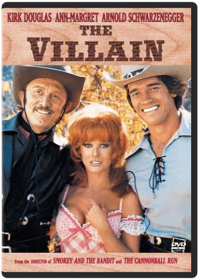 Hal Needham
Vital
Shinya Tsukamoto
Vivre Sa Vie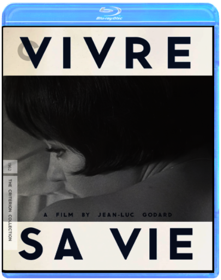 Jean-Luc Godard
Twelve vignettes show a young woman's life as a Paris prostitute. Directed by Jean-Luc Godard.
Waiting Women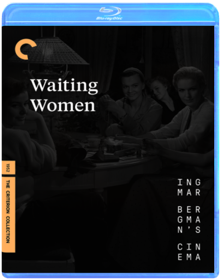 Ingmar Bergman
While at a summerhouse, awaiting their husbands' return, a group of sisters-in-law recount stories from their respective marriages.
Weird Science
John Hughes
Teen life is full of mysteries, but nothing is more hilarious than Weird Science, the out-of-this-world comedy that helped define a generation! Join two socially challenged computer whizzes (Anthony Michael Hall and Ilan Mitchell-Smith) as they set out to create the "perfect woman" (supermodel Kelly LeBrock). Like a computer-generated fairy godmother, the duo's heavenly creation guides the pair through the pleasures and pitfalls of teenage life. From writer/director John Hughes (The Breakfast Club, Sixteen Candles), Weird Science is an outrageous coming-of-age guilty pleasure where every teenage boy's fantasy comes to life.
Where the Green Ants Dream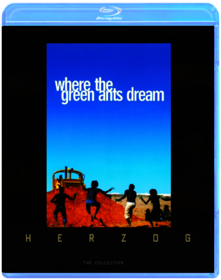 Werner Herzog
White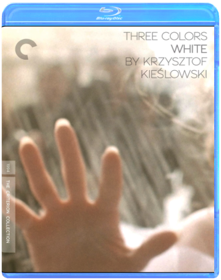 Krzysztof Kieslowski
White Dog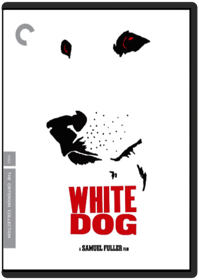 Samuel Fuller
Samuel Fuller's throat-grabbing exposé on American racism was misunderstood and withheld from release when it was made in the early eighties; today, the notorious film is lauded for its daring metaphor and gripping pulp filmmaking. Kristy McNichol stars as a young actress who adopts a lost German Shepherd, only to discover through a series of horrifying incidents that the dog has been trained to attack black people, and Paul Winfield plays the animal trainer who tries to cure him. A snarling, uncompromising vision, White Dog is a tragic portrait of the evil done by that most corruptible of animals: the human being.

SPECIAL EDITION FEATURES:
New, restored high-definition digital transfer of the uncut version, approved by producer Jon Davison
New video interviews with producer Davison, co-writer Curtis Hanson, and Sam Fuller s widow, Christa Lang-Fuller
An interview with dog trainer Karl Lewis-Miller
Rare photos from the film s production

PLUS: A booklet featuring new essays by critics J. Hoberman and Armond White, plus a rare 1982 interview in which Fuller interviews the canine star of the film
Wild Strawberries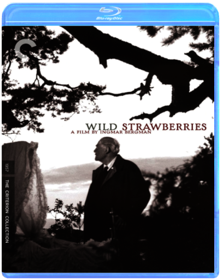 Ingmar Bergman
Traveling to accept an honorary degree, Professor Isak Borg—masterfully played by veteran director Victor Sjöström (The Phantom Carriage)—is forced to face his past, come to terms with his faults, and make peace with the inevitability of his approaching death. Through flashbacks and fantasies, dreams and nightmares, Wild Strawberries dramatizes one man's remarkable voyage of self-discovery. This richly humane masterpiece, full of iconic imagery, is a treasure from the golden age of art-house cinema and one of the films that catapulted Ingmar Bergman (The Seventh Seal) to international acclaim.
Winter Light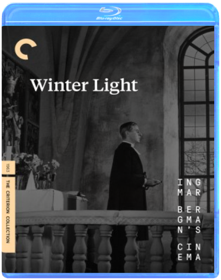 Ingmar Bergman
Small-town pastor Tomas Ericsson performs his duties mechanically before a dwindling congregation, including his stubbornly devoted lover, Märta. When he is asked to assuage a troubled parishioner's debilitating fear of nuclear annihilation, Tomas is terrified to find that he can provide nothing but his own doubt.
Women on the Verge of a Nervous Breakdown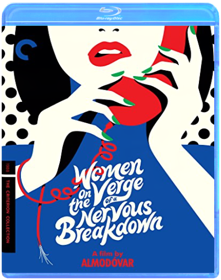 Pedro Almodóvar
World on a Wire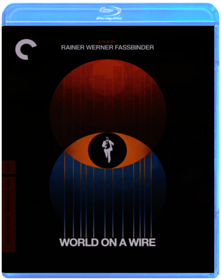 Rainer Werner Fassbinder
World on a Wire is a gloriously paranoid, boundlessly inventive take on the future from German wunderkind Rainer Werner Fassbinder (The Marriage of Maria Braun). With dashes of Stanley Kubrick, Kurt Vonnegut, and Philip K. Dick, as well as a flavor entirely his own, Fassbinder tells the noir-spiked tale of a reluctant action hero, Fred Stiller (The Odessa File's Klaus Lowitsch), a cybernetics engineer who uncovers a massive corporate conspiracy. At risk? (Virtual) reality as we know it. Originally made for German television, this recently rediscovered, three-and-a-half-hour labyrinth is a satiric and surreal look at the weird world of tomorrow from one of cinema's kinkiest geniuses.
The Worst Person in the World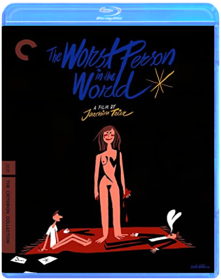 Joachim Trier
Woyzeck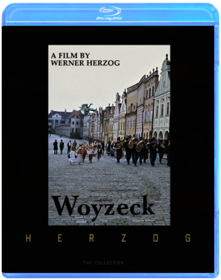 Werner Herzog
The Wrestler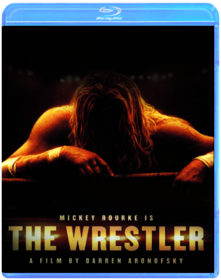 Darren Aronofsky
Mickey Rourke gives the performance of a lifetime as pro wrestler Randy "The Ram" Robinson, a former superstar now paying the price for twenty years of grueling punishment in and out of the ring. But he's about to risk everything to prove he has one more match left in him: a re-staging of his famous Madison Square Garden bout against "The Ayatollah." Darren Aronofsky directs a powerful cast in this action-packed saga of guts, glory and gritty determination that is "as irresistible as a headlock" (New York Post ).
Zorba the Greek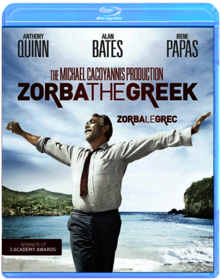 Michael Cacoyannis
An uptight English writer traveling to Crete on a matter of business finds his life changed forever when he meets the gregarious Alexis Zorba.