The 3 Penny Opera
Georg Wilhelm Pabst
The 4th Man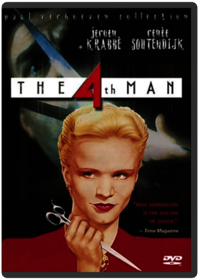 Paul Verhoeven
13 Conversations about One Thing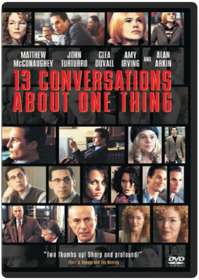 Jill Sprecher
Director Jill Sprecher's critically-acclaimed film assembles an all-star, ensemble cast in a fresh and whimsical look at the invisible, everyday and destiny-shaping miracles that we've come to call "fate." In five distinct New York tales, the lives of seemingly disparate characters - a public defender (Matthew McConaughey, Reign of Fire) whose life suddenly mirrors that of the criminals he prosecutes, a college professor (John Turturro, Mr. Deeds, Barton Fink) facing a poignant crossroads, an envious businessman (Alan Arkin, America's Sweethearts) seeking revenge on a compulsively cheerful co-worker, an optimistic cleaning woman (Clea Duvall, Girl, Interrupted) searching for miracles in theaftermath of a tragic accident and, lastly, a woman (Amy Irving, Traffic) forced to face her husband's infidelity due to an untimely return of a lost wallet - are interwoven to create a touching tapestry that's warmed the hearts of moviegoers and critics across the globe. Playful and poignant, 13 CON
25th Hour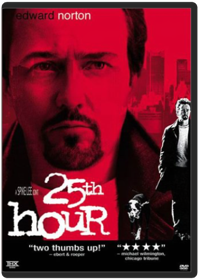 Spike Lee
Academy Award(R)-nominee Edward Norton (Best Actor, 1999, AMERICAN HISTORY X) heads an amazing all-star cast in the critically acclaimed Spike Lee (SUMMER OF SAM, DO THE RIGHT THING) film 25th HOUR. In 24 short hours Monty Brogan (Norton) goes to prison for seven long years. Once a king of Manhattan, Monty is about to say good-bye to the life he knew — a life that opened doors to New York's swankest clubs but also alienated him from the people closest to him. In his last day on the outside, Monty tries to reconnect with his father (Brian Cox, THE BOURNE IDENTITY), and gets together with two old friends, Jacob (Philip Seymour Hoffman, ALMOST FAMOUS) and Slaughtery (Barry Pepper, THE GREEN MILE). And then there's his girlfriend, Naturelle (Rosario Dawson, MEN IN BLACK 2), who might (or might not) have been the one who tipped off the cops. Monty's not sure of much these days, but with time running out, there are choices to be made as he struggles to redeem himself in the 25th hour.
42nd Street Forever, Volume 1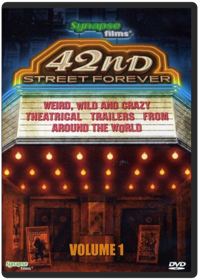 Various
42nd Street Forever: Volume 1

Over 2 full hours of fun! A weird, wild and crazy collection of exploitation movie trailer promos from around the world, including: The Undertaker And His Pals, Flesh And Blood Show, Women And Bloody Terror/ Night Of Bloody Horror, I Dismember Mama/ Blood Splattered Bride, Corruption, The Butcher Of Binbrook, Ginger, Italian Stallion, Creampuffs, The 3 Dimensions Of Greta, Hard Candy, The Centerfold Girls, Panorama Blue, Wicked Wicked, Teenage Mother, Charlie And The Hooker, Matango, The Green Slime, Destroy All Monsters, The Crippled Master, Werewolves On Wheels, The Pink Angels, The Depraved (aka Exposed), They Call Her One Eye, Maid In Sweden, Behind Convent Walls, Secret Africa, Shocking Asia, Chappaqua, Welcome Home Brother Charles, The 44 Specialist, The Bullet Machine, Death Drive (aka Hitchhike), The Raiders Of Atlantis, Star Crash, Cofessions Of A Summer Camp Counsellor, Sunset Cove, Superfuzz, Death Will Have Your Eyes, Death Has Blue Eyes, A Black Veil For Lisa, Ironmaster, The Deadly Spawn, The Devil's Nightmare and MORE!
42nd Street Forever, Volume 2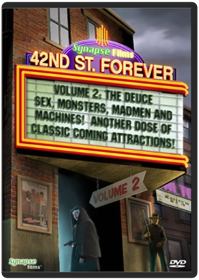 Various
50 Years of Janus Films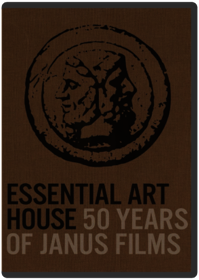 50 Years, 50 Films

One Spectacular DVD Box Set Janus Films opened American viewers' eyes to the pleasures of Ingmar Bergman, Federico Fellini, and François Truffaut at the height of their artistic powers. Celebrate the fiftieth anniversary of this world-renowned distribution company with Essential Art House: 50 Years of Janus Films, an expansive collectors' box set featuring fifty classic films on DVD and a lavishly illustrated hardcover book that tells the story of Janus Films through an essay by film historian Peter Cowie, a tribute from Martin Scorsese, and notes on each of the fifty films.

• Eight Academy Awards

• Twenty-eight Academy Award nominations

• Two Palme d'or awards
The 400 Blows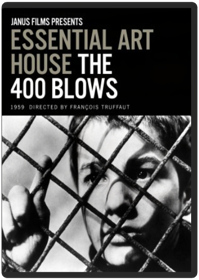 François Truffaut
In 1959, François Truffaut burst upon the scene, heralding the French New Wave with his emotional, autobiographical tale of a boy named Antoine Doinel, neglected by family and school, who must ultimately fend for himself on the streets of Paris. A showcase for the talents of not only Truffaut but also the young Jean-Pierre Léaud (who would become an emblem of the coming decade of daring French cinema), The 400 Blows remains a stunner, from first frame to unforgettable last.
The Abyss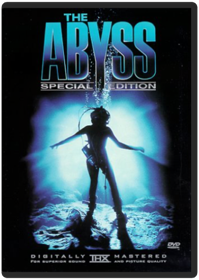 James Cameron
DVD 20th Century Fox,Region 1, 1989 171 mins
Accatone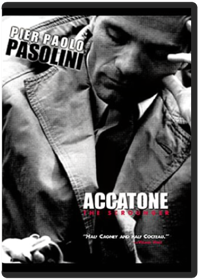 Pier Paolo Pasolini
The first of Pier Paolo Pasolini's highly acclaimed films, and the winner of numerous film festival prizes, ACCATONE uses a talented cast to present a vivid picture of the Roman slums. Based on one of the filmmaker/poet's novels, this story of a pimp, his friends, his enemies and his girls is realism at its earthiest. It is brutal, realistic, unsentimental and bustiling with life. Particularly effective is the use of Bach on the soundtrack which provides ironic counterpoint to the world of pimps, prostitutes and street fighters.
Alexander Nevsky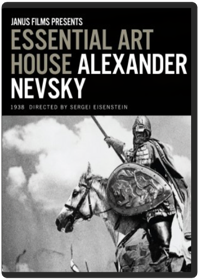 Sergei Eisenstein, Dmitri Vasilyev
Sergei Eisenstein, long regarded as a pioneer of film art, changed cinematic strategies halfway through his career. Upon returning from Hollywood and Mexico in the late 1930s, he left behind the densely edited style of celebrated silents like Battleship Potemkin and October, turning instead to historical sources, contradictory audiovisuals, and theatrical sets for his grandiose yet subversive sound-era work. This trio of rousing action epics reveals a deeply unsettling portrait of the Soviet Union under Stalin, and provided battle-scene blueprints for filmmaking giants from Laurence Olivier in Henry V to Akira Kurosawa in Seven Samurai.
aMOTION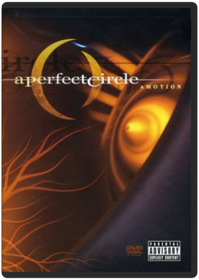 Perfect Circle
This limited edition set includes never before seen live footage, rare collection of director's cut unedited videos, and some exclusive Bikini Bandist trailers. The CD includes exclusive remixes of tracks from Mer De Nom and Thirteenth Step. The set is
The Animatrix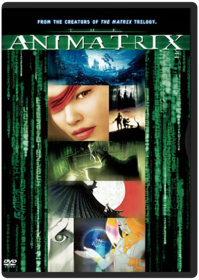 Andrew R. Jones, Kôji Morimoto, Mahiro Maeda, Peter Chung, Shinichirô Watanabe
From the creators of The Matrix trilogy, this groundbreaking collection of nine short films from seven of the world's leading anime directors provides a visionary fusion of CG-Animatrion and Japanese anime.

DVD Features:
Biographies
DVD ROM Features
Documentaries
Interactive Menus
Interviews
Another Day In Paradise
Larry Clark
Mel and Sid are a couple of scheming thieves who "adopt" two young lovers into their renegade family to teach them the art of conning and take them on a cross-country crime spree.
Ashes and Diamonds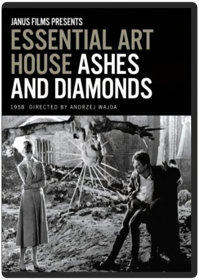 Andrzej Wajda
A Polish partisan assassinates the wrong man at the end of World War II. Directed by Andrzej Wadja.
Attraction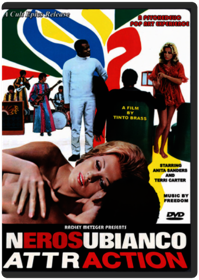 Tinto Brass
Audioslave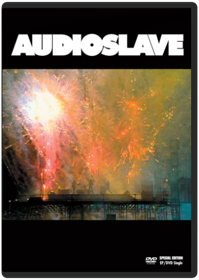 Audioslave
This DVD EP features 3 hit singles by Audioslave, along with 2 songs, performed live on "Late Night With David Letterman", also extensive interview footage with all four band members.
Back - Season 1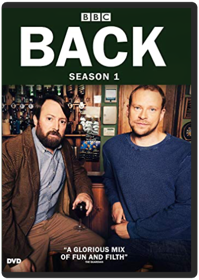 Simon Blackwell
Back: Season Two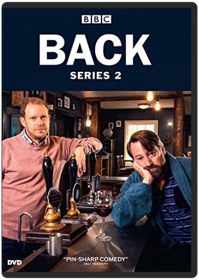 Lyndsay Robinson, Kenton Allen, Simon Blackwell, Victoria Grew, Matthew Justice
Ballad of a Soldier
Grigori Chukhrai
Russian soldier Alyosha Skvortsov is granted a visit with his mother after he singlehandedly fends off two enemy tanks. As he journeys home, Alyosha encounters the devastation of his war-torn country, witnesses glimmers of hope among the people, and falls in love. With its poetic visual imagery, Grigori Chukhrai's Ballad of a Soldier is an unconventional meditation on the effects of war, and a milestone in Russian cinema.
The Beach
Danny Boyle
The Beales of Grey Gardens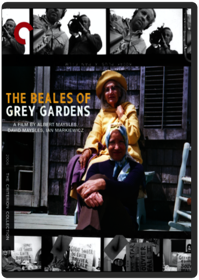 Albert Maysles
Grey Gardens is an American entry into the cinéma verité documentary style film. This one however, is a fascinating look into the lives of the rich and useless. The subjects are related to Jacqueline Kennedy Onassis which makes them even more fascinating. Really. The directors of this film are considered pioneers of the documentary film. This one revolves around Mother, daughter and their decaying mansion. The daughter cannot let go of the past, they snipe at each other, reliving the past, and the heartfelt, raw emotions involved in a daughter giving up her hopes and dreams of an acting career to take care of her ailing and aging mother. Poor thing, she only has money and a mansion to soothe the wounds of her unfulfilled dreams. This documentary is worth seeing because it is exceptionally well done. After all, don't we all want to watch the whining, wealthy, elite on screen so we can take a peek into their everyday lives?
Beastie Boys Video Anthology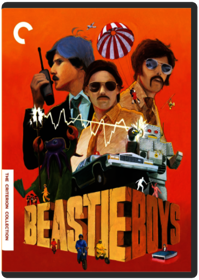 Beastie Boys
This 2-disc DVD set features 18 Beastie Boy Clips, such as Intergalactic, Shake Your Rump, Gratitude, Shadr ach, Sabotage, Alive, and lots more; also includes special features, such as 100+ video angles & audio tracks, switchable at any time, more than 4
Behind Covent Walls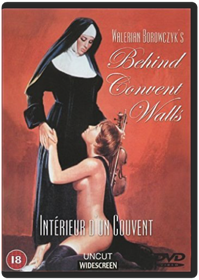 Walerian Borowczyk
Directed by Walerian Borowczyk. Starring Marina Pierro, Ligia Branice, Mario Maranzana.
Bible Black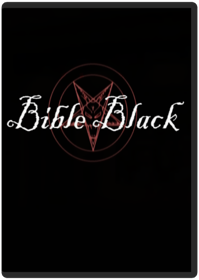 Sei Shoujo
Bikini Bandits Experience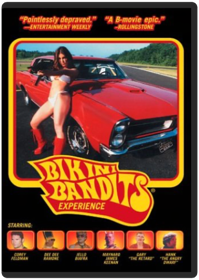 Steve Grasse
A bevy of badass girls fill as much retro kitsch action into their lives as they possibly can in this crazy, bikini-clad romp! You won't believe the exploits these luscious ladies get up to, all topped off with an ample serving of strippers, hot rods, guns, and much much more! Co-stars Maynard James Keenan from Tool as the devil, Dee Dee Ramone as the Pope, Jello Biafra, Corey Feldman, and a dizzying parade of extra guests!
Bikini Bandits Save Christmas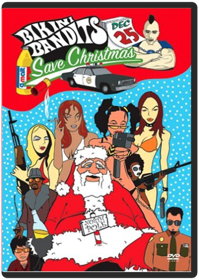 Steve Grasse
Bikini Bandits: Briefs, Shorts and Panties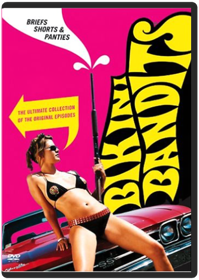 Steve Grasse
Black Orpheus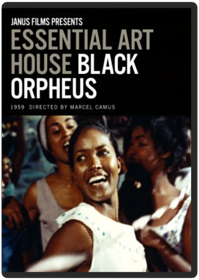 Marcel Camus
Blast of Silence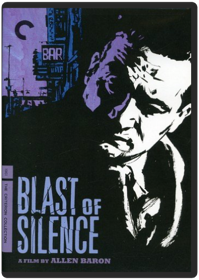 Allen Baron
Boxing Helena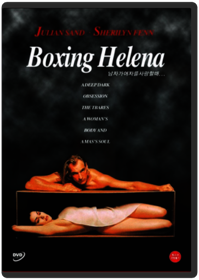 Jennifer Lynch
Fantasy, desire and manipulation make for a savory-yet-volatile cocktail in this psychological thriller about a woman held captive by a man who loves her. First-time writer-director Jennifer ChambersLynch (The Diary of Laura Palmer) brings "stylistic flair" (The Washington Post) to this haunting, erotic tale of love and lust that straddles the fine line between devotion and obsession. Nick Cavanaugh (Julian Sands, Timecode) is a brilliant surgeon who seems to haveit allmoney, looks, prestigebut all he wants is someone he can't have a voluptuous, cold-hearted seductress: Helena (Sherilyn Fenn, Three of Hearts). After Nick fails to impress her withhis wealth, Helena is struck down by a hit-and-run driver outside his mansion. The good doctor saves her life by amputating her legs, then seizes the opportunity of her immobility to hold her prisoner. Now, he's in control of Helena's body, but not her mind, for this shrewd, quick-thinking vixen ishellbent on keeping Nick on his toes in order to foil his selfish plan to have her not only as a trophy wife but his personal Venus de Milo.
Brand Upon the Brain!
Guy Maddin
In the weird and wonderful super-cinematic world of Canadian cult filmmaker Guy Maddin, personal memory collides with movie lore for a radical sensory overload. This eerie excursion into the gothic recesses of Maddin s mad, imaginary childhood is a silent, black-and-white comic science-fiction nightmare set in a lighthouse on grim Notch Island, where fictional protagonist Guy Maddin was raised by an ironfisted, puritanical mother. Originally mounted as a theatrical event (accompanied by live orchestra, foley artists, and assorted narrators), Brand upon the Brain! is an irreverent, delirious trip into the mind of one of current cinema s true eccentrics.

DIRECTOR-APPROVED SPECIAL EDITION FEATURES: New, restored high-definition digital transfer, Optional narration tracks by Isabella Rossellini, Laurie Anderson, John Ashbery, Crispin Glover, Guy Maddin, Louis Negrin, and Eli Wallach,
The Making of Brand upon the Brain!, a new documentary featuring interviews with the director and crew members, Two new short films directed by Maddin: It's My Mother's Birthday Today and Footsteps, Deleted scene, Trailer. PLUS: A new essay by film critic Dennis Lim
Brief Encounter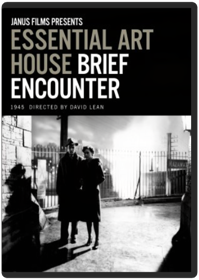 David Lean
An Italian-born housewife and a married stranger meet in a British train station and briefly fall in love.
Bringing Out the Dead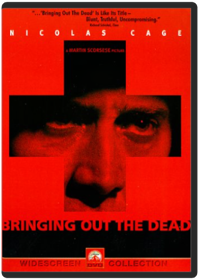 Martin Scorsese
Reuniting the "dream team" of director Martin Scorsese and screenwriter (and esteemed director in his own right) Paul Schrader—the men who brought you Taxi Driver and Raging Bull—Bringing Out the Dead provoked outrageously high expe
Broken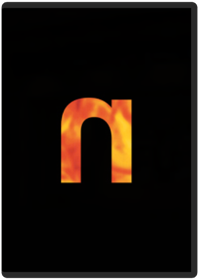 Nine Inch Nails
Broken (informally known as The Broken Movie) is a 1993 horror musical short film/long form music video filmed and directed by Peter Christopherson, based on a scenario by Trent Reznor, the founder of the industrial rock band Nine Inch Nails. The film is a companion piece to the band's 1992 EP Broken, featuring its songs and music and compiling its music videos (the exception being "Last" and the two hidden tracks). The movie, roughly 20 minutes in length, weaves Broken's four music videos together via a violent "snuff film" framing sequence, concluding with an otherwise unreleased video for the EP's final song "Gave Up," setting the conclusion of the film's frame story to the song. Due to its extremely graphic content, the Broken movie was never officially released, but was leaked as a bootleg which became heavily traded on VHS in the 1990s, and more recently via the Internet.
The Brown Bunny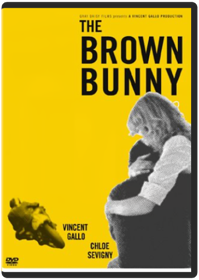 Vincent Gallo
The Brown Bunny is both a love story and a haunting portrait of a lost soul unable to forget his past. After finishing a motorcycle race in New Hampshire, Bud Clay (Vincent Gallo) loads his racing bike into the back of his van and begins a cross-country odyssey to Los Angeles, where he is to compete in another race. During his trip, he meets three very different women: Violet, a wholesome all-American gas station attendant; Lilly (Cheryl Tiegs), a fellow lost soul he connects with at a highway rest stop; and Rose, a Las Vegas prostitute. Throughout his journey, Bud can never escape his intense feelings for the love of his life, Daisy (Chloë Sevigny), so he plans to reconcile with her when he reaches Los Angeles. Arriving in Los Angeles, Bud checks into a motel before visiting the abandoned home he once shared with Daisy. He leaves a note, hoping she will turn up at his motel room . . .Building to a notorious climax, the film presents one of the frankest portrayals of male sexuality ever seen in American cinema.
Bully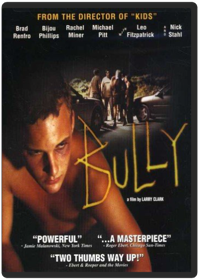 Larry Clark
A boy and a bully's girlfriend are tired of the constant abuse that they receive, so they conspire to murder the bully.
Business Is Business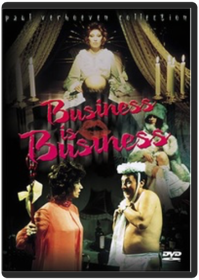 Paul Verhoeven
By Brakhage: An Anthology, Volume One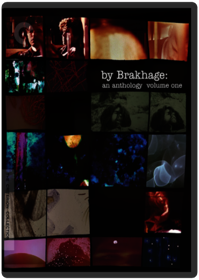 Stan Brakhage
Working completely outside the mainstream, Stan Brakhage has made nearly 400 films over the past half century. Challenging all taboos in his exploration of "birth, sex, death, and the search for God," Brakhage has turned his camera on explicit lovemaking, childbirth, even actual autopsy. Many of his most famous works pursue the nature of vision itself and transcend the act of filming. Some, including the legendary Mothlight, were made without using a camera at all. Instead, Brakhage has pioneered the art of making images directly on film itself––starting with clear leader or exposed film, then drawing, painting, and scratching it by hand. Treating each frame as a miniature canvas, Brakhage can produce only a quarter- to a half-second of film a day, but his visionary style of image-making has changed everything from cartoons and television commercials to MTV music videos and the work of such mainstream moviemakers as Martin Scorsese, David Fincher, and Oliver Stone.

Criterion is proud to present 26 masterworks by Stan Brakhage in high-definition digital transfers made from newly minted film elements. For the first time on DVD, viewers will be able to look at Brakhage's meticulously crafted frames one by one.
Can't Buy Me Love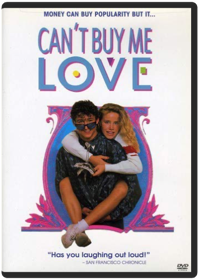 Steve Rash
Cecilia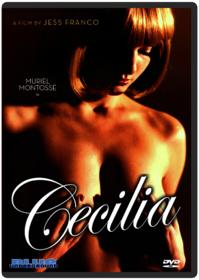 Jesús Franco
After repeatedly flaunting her peerless body to her servants, snobbish aristocrat Cecila becomes the victim of rape. But the experience triggers a carnal awakening, full of socialite sex parties and woodland orgies. And before long, she finds her amorous adventures spinning out of control, particularly when her diplomat husband, André decides to join in on the free-love lifestyle.

Chappelle's Show - The Complete Series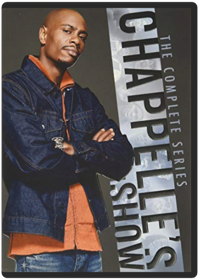 Rusty Cundieff, Andre Allen, Neal Brennan, Scott Vincent, Bobcat Goldthwait, Peter Lauer, Bill Berner
Closure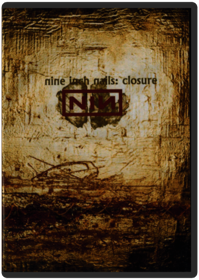 Nine Inch Nails
Cold Comfort Farm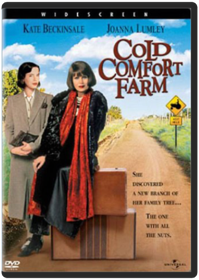 John Schlesinger
From Academy Award winning director John Schlesinger comes a brilliantly witty film. Starring Kate Beckinsale (Pearl Harbor) as Flora Poste, a London society girl, and Joanna Lumley (Absolutely Fabulous) as Flora's friend and mentor, this heartwarming comedy is full of charm and clever satire. Recently orphaned, Flora ignores the sage advice of Mrs. Smiley (Lumley) and moves to the country to live on a decrepit farm with her eccentric relatives. Fancying herself a writer, Flora encounters perfect material for her novel in the humorously odd collection of rural characters. In her own inimitable way, Flora insists on creating order out of their chaos, and in the process, she fills their lives with light and laughter. Also starring Rufus Sewell (A Knight's Tale), Ian McKellen (Lord of the Rings), Stephen Fry (Peter's Friends) and Eileen Atkins.
The Complete Denis Leary
Denis Leary
Corporate Assets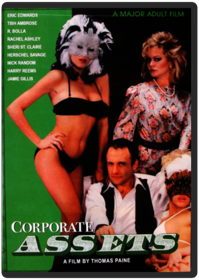 Thomas Paine
Crazy/Beautiful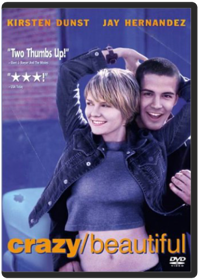 John Stockwell
Fate steps in and brings together two high school seniors from opposite sides of the track in this sexy, fun, and energetic story of first love. Nicole (Kirsten Dunst, BRING IT ON) is the 17-year-old troubled daughter of a wealthy congressman who never met a rule she didn't break. Carlos (hot newcomer Jay Hernandez) is an A-student with big dreams who endures a two-hour bus ride every morning to attend high school in an upscale L.A. neighborhood. Their innocent flirtations quickly develop into passionate love, but Nicole's self-destructive behavior threatens their relationship and puts Carlos' promising future in jeopardy. Will their intense passion keep them together despite the objections of their families, or will Carlos be forced to plan his future ... without Nicole? Surprises lie at every turn in this wildly seductive and critically acclaimed drama.
Da Ali G Show - Season 1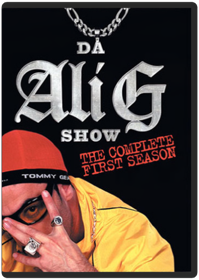 James Bobin, Dan Mazer, Scott Preston
Da Ali G Show: The Complete First Season (DVD)
David Cross - Let America Laugh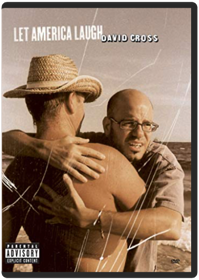 David Cross
Debbie Does Dallas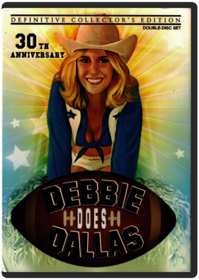 Jim Buckley
Sweet, virginal Debbie (Bambi Woods) wants to head to Texas to claim her spot on the "Cowgirl" cheerleading squad. But the trip costs money and her parents aren't willing to help. With the aid of her cheerleading girlfriends (including Arcadia Lake and Georgette Sanders), they devise a plan to raise funds themselves. Initially, they all take odd jobs. However, they quickly discover there's a lot more money to be made by baring their bodies and providing sexual favors for horny men.
Destricted
Larry Clark, Matthew Barney, Marilyn Minter, Richard Prince, Gaspar Noé
Destricted is the first short film collection of its kind, bringing together sex and art in a series of films created by some of the world's most visual and provocative artists and directors. They reveal the diverse attitudes by which we represent ourselves sexually.
The Devil in Miss Jones
Gerard Damiano
Sexually frustrated, disillusioned and in her mid-30s, Justine Jones (the incomparable Georgina Spelvin) decides suicide is her only escape. Too sinful for Heaven and too chaste for Hell, she's returned to earth where she must rethink her existence. Given a second chance at life, she chooses Hell as her ultimate destination and opts for a life of unbridled lust and sexual depravity!
The Devils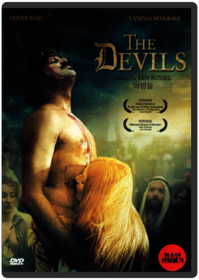 Ken Russell
Dillinger is Dead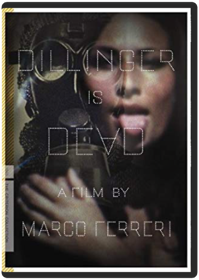 Mirella Mercio, Marco Ferreri
In this magnificently inscrutable late-sixties masterpiece, Marco Ferreri, one of European cinema's most idiosyncratic auteurs, takes us through the looking glass to one seemingly routine night in the life of an Italian gas mask designer, played, in a tour de force performance, by New Wave icon Michel Piccoli. In his claustrophobic, mod home, he pampers his pill-popping wife, seduces his maid, and uncovers a gun that may have once been owned by John Dillingerand then things get even stranger. A surreal political missive about social malaise, DILLINGER IS DEAD finds absurdity in the mundane. It is a singular experience, both illogical and grandly existential.
Disasterpieces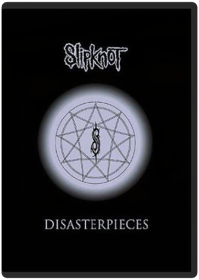 Slipknot
This 120 minute 2-disc DVD features Slipknot, live in a 30 camera DVD shoot, revealing the band at the height of their visual and music power: rotating drum risers, inverting drum kits, concussion bombs, lasers, lights, pure sonic mayhem. The DVD also in
Dixie Ray: Hollywood Star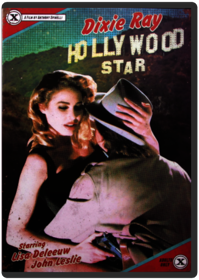 Anthony Spinelli
Drawn Together - The Complete Series
Peter Avanzino, Dwayne Carey-Hill , Ray Claffey, Frank Marino, James Purdum, Rich Moore, Raymie Muzquiz, Tuck Tucker, Stephen Sandoval, Chuck Sheetz, Kyoung Hee Lim
The Drawn Together gang is back and this time they're bringing the party home with them. In addition to reliving your favorite episodes from all three seasons of basic cable's most-offensive animated reality show, you and your friends can now play as each of the characters in The Drawn Together Board Game!, partake in the Get the DT's Drinking Game, or show your inner wild child by participating in the Drawn Together Truth or Dare Game. Once you own this collection, you won't even have to leave your basement to have a kickass party!
Eddie Murphy - Delirious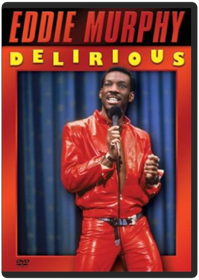 Eddie Murphy
Taped live and in concert at Constitution Hall in Washington, D.C., in August 1983, Edie Murphy's Delirious captires Eddie Murphy's wild and outrageous stand-up comedy act, which he had performed in New York and 18 other cities across the U/S/ to standing-room-only audiences. Eddie's comedy was groundbreaking, completely new, razor sharp and very funny.
Eddie Murphy - Raw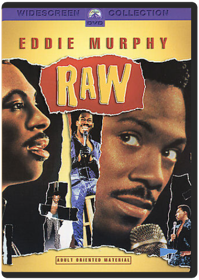 Eddie Murphy
The Element of Crime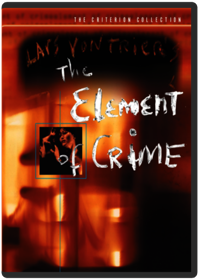 Lars von Trier
Lars von Trier's stunning debut film is the story of Fisher, an exiled ex-cop who returns to his old beat to catch a serial killer with a taste for young girls. Influenced equally by Hitchcock and science fiction, von Trier (Zentropa, Breaking the Waves, The Idiots) boldly reinvents expressionist style for his own cinematic vision of a post-apocalyptic world. Shot in shades of sepia, with occasional, startling flashes of bright blue, The Element of Crime (Forbrydelsens Element) combines dark mystery and operatic sweep to yield a pure celluloid nightmare.
Elena and Her Men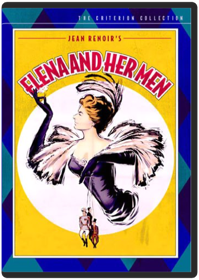 Jean Renoir
Eleven Promos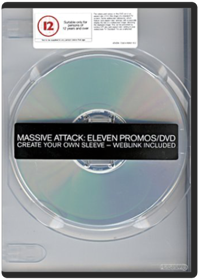 Massive Attack
MASSIVE ATTACK ELEVEN PROMOS
Epidemic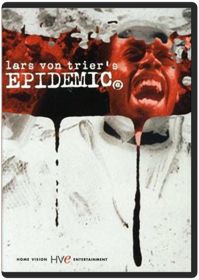 Lars von Trier
Europa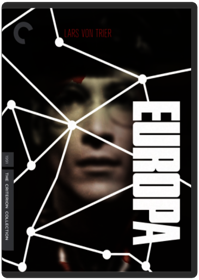 Lars von Trier
Fahrenheit 9/11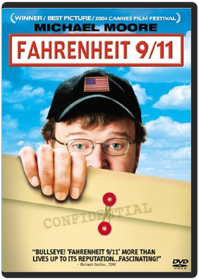 Michael Moore
In the most provocative film of the year, Academy Award(r)-winner Michael Moore (2002, Best Documentary, Bowling for Columbine) presents a searing examination of the role played by money and oil in thewake of the tragic events of 9/11. Moore blends captivating and thought-provoking footage with revealing interviews, while balancing it all with his own brand of humor and satire.
The Fallen Idol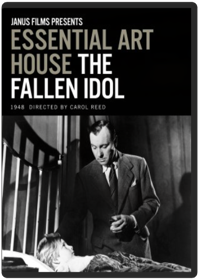 Carol Reed
inspected 100% Satisfaction Guarantee Next day Shipping Original art and packaging
The Fashionistas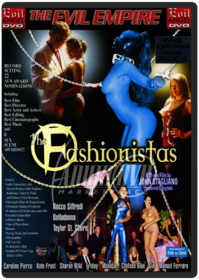 John Stagliano
Fighting Elegy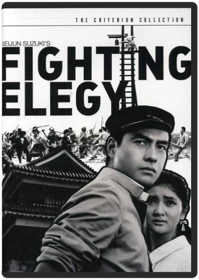 Seijun Suzuki
Fires on the Plain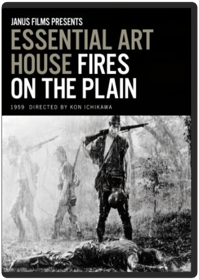 Kon Ichikawa
A tubercular Japanese soldier walks among World War II horror. Directed by Kon Ichikawa.
Fists in the Pocket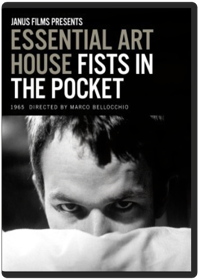 Anita Cacciolati, Silvano Agosti, Marco Bellocchio
A dark, perverse portrait of family dysfunction, Fists in the Pocket stunned moviegoers and critics alike with its unflinching social critique and brazenly assured style. This award-winning feature debut by writer/director Marco Bellocchio (Devil in the Flesh) heralds the arrival of a powerful filmmaking voice, and ranks as a truly unique classic of Italian cinema. Stars Lou Castel (The Leopard, Irma Vep, Rorret).
The Five Obstructions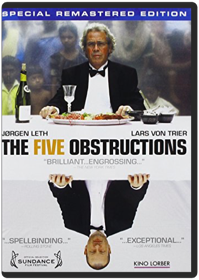 Lars von Trier, Jorgen Leth
Once upon a time—1967, to be precise—Danish director Jørgen Leth released The Perfect Human. In The Five Obstructions, fellow countryman Lars von Trier (Breaking the Waves) challenges his "hero" to remake the short five times and provides a different set of "obstructions" for each. Because Leth likes cigars, von Trier suggests the first be made in Cuba. For the second, however, he sends Leth to "the worst place on earth"—Bombay's red light district. The obstructions keep coming, interspersed with conversation and clips from the original film, in which actors engage in a variety of activities, like eating and dancing, while the narrator posits oblique questions like "Why is joy so whimsical?" (Von Trier claims to have watched it "at least 20 times.") In the end, the two Danes have whipped up an unclassifiable concoction that plays less like documentary and more like a duel between friendly adversaries.

Digitally remastered.
English, Danish, French & Spanish languages with English subtitles.
Flesh Gordon Meets the Cosmic Cheerleaders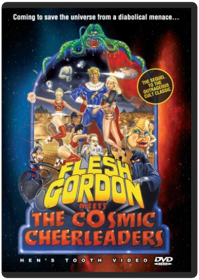 Howard Ziehm
Floating Weeds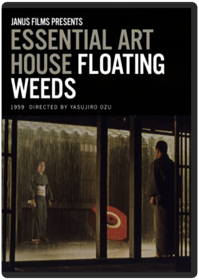 Toyo Suzuki, Yasujirô Ozu
The leader of a traveling acting troupe meets his former mistress and their illegitimate son. Directed by Yasujiro Ozu.
Forbidden Games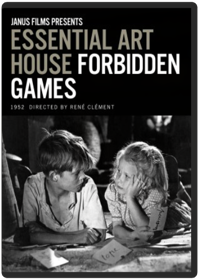 René Clément
A timeless evocation of the loss of innocence, René Clément's devastating Forbidden Games tells the story of a young orphan and her friend forced to fend for themselves in World War II France. Featuring brilliant performances from its child stars, the film won the 1952 Academy Award for Best Foreign Film and remains a singular, breathtaking cinematic achievement.
Freaks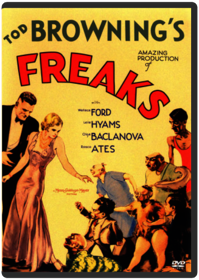 Tod Browning
Freeway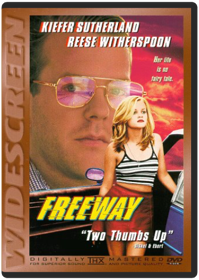 Matthew Bright
Freeway is one of those movies that has the power to simultaneously amaze and disgust just about anyone who dares to view it. Like "Seven", "Kalifornia", and "Natural Born Killers", it's a movie that could be called a product of our times, since it caters to our societal fascination with serial killers and outrageous psychopathic behavior. But make no mistake: director Matthew Bright isn't out to feed anyone's sickest impulse. This is a scathing satire in the age of Jerry Springer fistfights and "real" TV shows like "Cops", in which the "I-5 Killer" (Kiefer Sutherland) meets a wayward teenager (Reese Witherspoon) on the freeway that provides his nickname. She confides in the man but soon discovers his gruesome intentions, and ... well, let's just say she effectively defends herself, only to find later that the killer (whose wife is played by Brooke Shields, no less!) has used the media to his advantage. Fine performances make this a provocative thriller, but it's definitely not for the innocent or squeamish. "—Jeff Shannon"
Gate of Flesh
Seijun Suzuki
Gift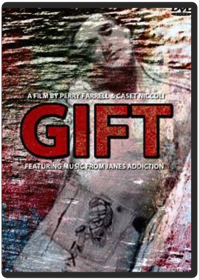 Perry Farrell, Jane's Addiction
Gleaming the Cube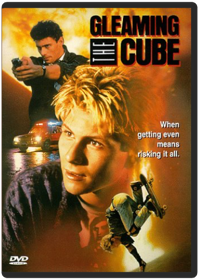 Graeme Clifford
To 16-year-old Brian, life is an empty pool and a skateboard, until his brother is found dead and it's declared a suicide. Determined to uncover the truth, Brian risks all as he crosses into a world of deceit, contraband, and murder. Special Features include: Cast and crew filmographies, trailer, behind the scene footage, film facts, and scene access. Christian Slater
The Golden Coach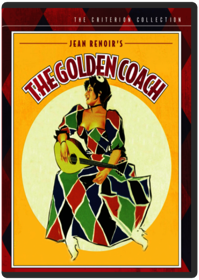 Jean Renoir
SOME LIGHT WEAR, FAST SHIPPING
The Gospel According to St. Matthew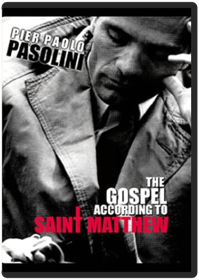 Pier Paolo Pasolini
The birth, life, teachings, and death on the cross of Jesus Christ presented almost as a cine-verite documentary. Pasolini's second feature seemed a strange choice for such a revolutionary director, but it is an attempt to take Christ out of the opulent church and present him as an outcast Italian peasant. Applying Neo-Realist methods, the director shot the film in Calabria, using the expressive faces of the non professionals including that of his motoher as the Virgin Mary. THE GOSPEL ACCORDING TO ST. MATTHEW is considered the greatest screen version of the 'greatest story ever told' and this freshly remastered version brings the film to life in a way that has never been seen before.
Gozu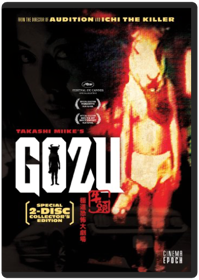 Takashi Miike
This wildly bizarre Japanese horror movie from master Takeski Miike (AUDITION) follows the mysterious disappearance of Brother, a gangster who was accidentally killed by one of his Mafia cohorts, Minami. Searching for Brother's body—which vanished minutes after he was shot—Minami stumbles into a strange secluded inn and gets a room. He is instantly aware that something fishy is going on, and as he gets to know the innkeepers more intimately, that feeling is backed up by evidence. Given to loud, rambunctious sessions of pumping her own breast milk, the innkeeper is certainly a spectacle. Meanwhile, the violent sadomasochistic relationship (read: whipping) shared between the innkeeper and her brother is quite another. Nothing, however, can top Miike's grand finale for GOZU which combines some very important Givenchy crotchless panties, an old man who has a unique solution for his anal fixation, and an extremely gelatinous, odds-defying birth.
The Grafenberg Spot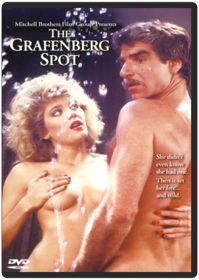 Artie Mitchell
Grand Illusion
Jean Renoir
One of the very first prison escape movies, Grand Illusion is hailed as one of the greatest films ever made. Jean Renoir's antiwar masterpiece stars Jean Gabin and Pierre Fresnay, as French soldiers held in a World War I German prison camp, and Erich von Stroheim as the unforgettable Captain von Rauffenstein. Following a smash theatrical re-release, Criterion is proud to present Grand Illusion in a new special edition, with a beautifully restored digital transfer.
Gummo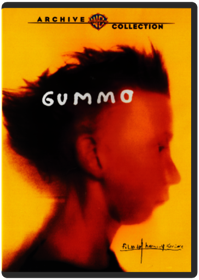 Harmony Korine
From Harmony Korine, screenwriter of Kids, comes a haunting portrait of life in small-town America. Through a collection of dreamlike and devastating images, Korine offers a glimpse of Xenia, Ohio, a world existing in the aftermath of a tornado.

This product is manufactured on demand using DVD-R recordable media. Amazon.com's standard return policy will apply.

This product is expected to play back in DVD Video "play only" devices, and may not play in other DVD devices, including recorders and PC drives.
Hair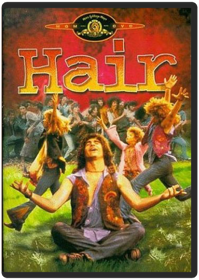 Milos Forman
Brimming with the energy, passion and music that rocked a nation, Hair is an entertaining and powerful tribute to the turbulent spirit of the '60s. Brilliantly recreated by OscarÂ(r)-winning* director Milos Forman and screenwriter Michael Weller (Ragtime), this vibrant screen version of the Broadway phenomenon ranks "among the best film musicals" (The Hollywood Reporter)! Fresh from the farm, Claude Bukowski (John Savage, The Thin Red Line) arrives in New York City for a date with the Army Induction Board, only to walk into a hippie "happening" inCentral Park and fall in love with the beautiful Shelia (Beverly D'Angelo, American History X). Befriended by the hippies' pacifist leader, Berger (Treat Williams, Mulholland Falls), and urged to crash a formal party in order to declare his love for Shelia, Claude begins an adventure that lands him in jail, Central Park Lake and, finally, in the army. But Berger's final effort to save Claude from Vietnam sets in motion a bizarre twist of fate with shocking consequences. *1975: One Flew Over the Cuckoo's Nest; 1984: Amadeus
Hamlet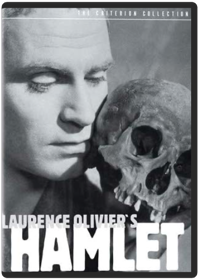 Laurence Olivier
Laurence Olivier directs himself in this classic rendition of Shakespeare's tale of the brooding Danish prince who decides to exact revenge on his uncle for the murder of his father.
Happiness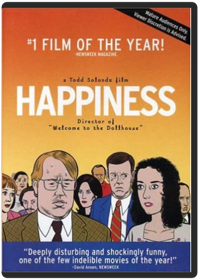 Todd Solondz
This animated feature film DVD is for matrure audiences on ly. It features widescreen, Dolby Surround, is digitally ma stered,, with interactive menus, scene access, cast & crew information, & Spanish, English, & French subtitles.
Hard Eight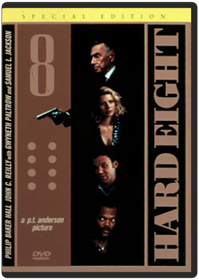 Paul Thomas Anderson
Sydney (Philip Baker Hall - Midnight Run ) is a poker-faced professional gambler with a soft heart for a hard luck story. He plays guardian angel to unlucky John (John C. Reilly - Days of Thunder) and a hooker, Clementine (Gwyneth Paltrow - Seven), whom he grows to love like family. When John's andClementine's honeymoon night leads to a disastrous hostage situation, Sydney takes care of it, as usual. But when slick casino pro Jimmy (Samuel L. Jackson - Pulp Fiction) threatens to reveal a secret from Sydney's past that could destroy his relationship with the newlyweds, Sydney decides to hedgehis bets and not leave anything to chance.
The Hawks and the Sparrows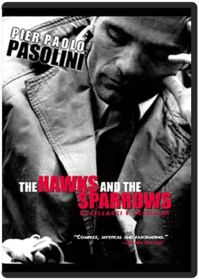 Pier Paolo Pasolini
THE HAWKS AND THE SPARROWS, a wild comic fable, stars the beloved stone faced clown Toto as an Italian everyman, and Ninetto Davoli as his good natured but empty headed son. Pasolini uses a comic crow, which philosophizes amusingly and pointedly about the passing scene, as a counterpoint to the performers, representing humanity, as they progress down the road of life. Pasolini presents a tragic fable which shows two delightful innocents caught, like many Italians, between the Church and Marxism.
The Heart is Deceitful Above All Things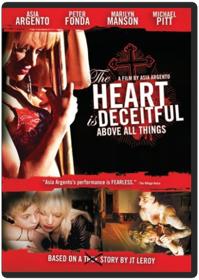 Asia Argento
Henry V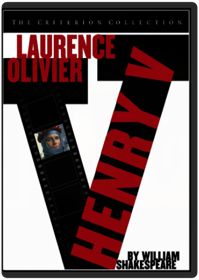 Laurence Olivier
William Shakespeare's play depicting the King of England leading his army to win at Agincourt.
Hercules in New York
Arthur Allan Seidelman
The Hire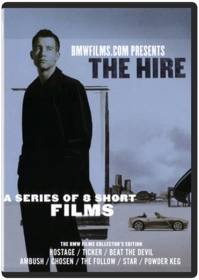 John Frankenheimer, Ang Lee, Wong Kar-wai, Guy Ritchie, Alejandro G. Iñárritu, John Woo, Joe Carnahan, Tony Scott
The Hire: A Series of 8 Films The 8 films included are: Hostage: Stars: Clive Owen. Director: John Woo Ticker: Stars: Clive Owen, Don Cheadle, F. Murray Abraham. Director: Joe Carnahan The driver rescues a mysterious messenger carrying an even more mysterious briefcase after an ambush on a rural highway. As a helicopter gunman relentlessly pursues them, a game of political intrigue plays out, with an unforeseen ending. Beat the Devil: Stars: Clive Owen, Gary Oldman, James Brown. Director: Tony Scott Decades ago, the legendary James Brown sold his soul to the devil for fame and fortune. Now he wishes to renegotiate. Hired to take Mr. Brown to a rendezvous with the devil (Gary Oldman), the driver soon finds himself entangled in fiendish plans. Ambush: Stars: Clive Owen, Tomas Milian. Director: John Frankenheimer Chosen: Stars: Clive Owen, Mason Lee. Director: Ang Lee The driver meets a ship carrying an eight-year-old Tibetan boy at a dark, deserted New York shipyard. But he's not the only one waiting. The Follow: Stars: Clive Owen, Mickey Rourke, Forest Whitaker. Director: Wong Kar-wai The cunning and tactics of trailing another car quickly evolve into a mystery rife with deceit, as The Driver is hired to follow a woman accused of cheating on her famous husband. Star: Stars: Clive Owen, Madonna. Director: Guy Ritchie The driver faces perhaps his most perplexing challenge: Coming face-to-face with a hugely talented and successful rock star. But beneath her beauty lies a problem she always gets what she wants. Powder Keg: Stars: Clive Owen, Stellan Skarsgard. Director: Alejandro González Iñárritu
How To Get Ahead in Advertising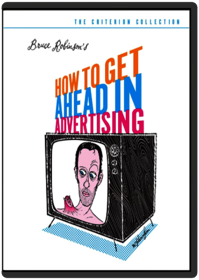 Bruce Robinson
Richard E. Grant is the endlessly suave Dennis Bagley, a high-strung advertising executive whose shoulder sprouts an evil, talking boil. The boil speaks only to Bagley, is silent to the rest of the world, and seems to be growing. This caustic satire reunites the talented team behind the cult classic Withnail and I to create a tour de force of verbal jousting and physical comedy.
How to Seduce a Virgin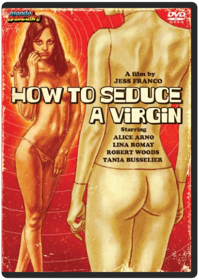 Jesús Franco
The beautiful Countess Martine de Bressac is released from the expensive asylum where she was incarcerated after castrating her former lover. She returns to her luxurious villa on the coast and goes at once down into her private underground dungeon. It's here that she indulges herself in the perverse sexual practices that give her life meaning, surrounded by the bizarre human statues of her previous victims. Her husband, Charles, feeds his wife's sick fantasies, aware that she is his meal ticket to a life of luxury. He announces that he has a new game for her - they will befriend and seduce the young and virginal daughter of a rich neighbor. But things do not go exactly as planned… Games of decadence and debauchery lead to mayhem and murder. From cult director Jess Franco. His most outrageous film. First ever US release.

Bonus Features:
Brand new transfer from film negativeInterview with writer Alain PetitIntroduction by critic Stephen ThrowerNewly created optional subtitlesExtensive production notesMondo Macabro previews
The Howl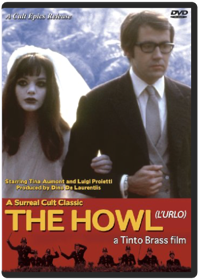 Tinto Brass
The Howl is a true surrealist cult classic, filled with eye-shattering imagery, visual jokes, impossible characters, riotous comedy, and punk rock music well before its time. A young bride escapes her wedding ceremony with a stranger and together they set off on an epic journey though increasingly bizarre lands. They encounter talking animals and mournful exhibitionists, converse with a discoursing rock, journey through a surrealist's psychedelic hotel, instigate a prison riot, escape from naked cannibals living in a tree and battle a wind-up midget dictator! Featuring the legendary Tina Aumont (Casanova) as the bride and Italy's great clown Luigi Proietti as her make-shift partner, The Howl challenges authority and convention in the true anarchist spirit of the 1960s.

Famous for his later erotica, Tinto Brass presents here one of the greatest works of the era - along with A Clock Work Orange, a film he was asked to direct, but instead made The Howl; one of the strangest films ever! Cult Epics presents the rare, original version of The Howl, taken directly from Tinto Brass' personal print.

Italian language with optional English subtitles.

Special Features:

Widescreen Version (16X9 Enhanced)Newly Restored, Uncensored Director's CutExclusive English Audio Commentary By Tinto BrassLobby Card GalleryTrailer
The Human Condition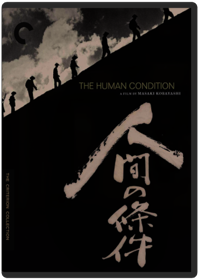 Masaki Kobayashi
Human Condition (Cc)
I Heart Huckabees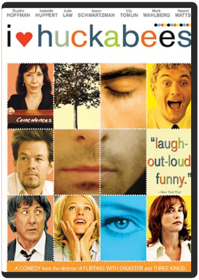 David O. Russell
Dustin Hoffman and Lily Tomlin lead an all-star cast including Jude Law, Naomi Watts and Mark Walhberg in this outrageous comedy from director/co-writer David O. Russell (Three Kings). Kindhearted but confused activist Andrew Markovski hires a pair of screwball "existential detectives" (Hoffman and Tomlin) to help him find the meaning of life. All the while, a sexy, French author (Isabelle Huppert) is trying to throw a wrench in their plan by seducing andrew's mind and body.
Idiocracy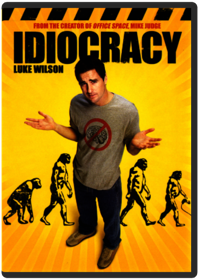 Mike Judge
From Mike Judge, one of the creative minds behind Beavis and Butt-Head, King of the Hill and Office Space, comes an outrageous sci-fi comedy that'll make you think twice about the future of mankind.

Meet Joe Bowers (Luke Wilson). He's not the sharpest tool in the shed. But when a government hibernation experiment goes awry, Bowers awakens in the year 2505 to find a society so dumbed-down by mass commercialism and mindless TV programming that he's become the smartest guy on the planet. Now it's up to an average Joe to get human evolution back on track!

Filled with razor-sharp sarcasm and outrageous sight gags, Idiocracy will make you laugh out loud whether you're an absolute genius or a complete idiot!
The Idiots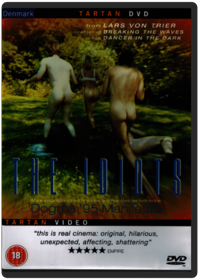 Lars von Trier
The second of the controversial Dogma 95 films. Set in present-day Denmark, it begins with a chance encounter between the timid Karen and a group of drop-outs engaged in a strange, informal experiment where they pretend to be mentally disabled. Initially shocked, Karen finds herself compelled to stay and eventually joins them in the experiment. However, as the group's acts of 'idiocy' grow more extreme, and the reality of the outside world becomes more intrusive, the border between liberation and self-destruction begins to blur.
Ilsa, Harem Keeper of the Oil Sheiks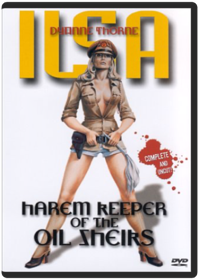 Don Edmonds
Despite the fact that Ilsa was killed at the conclusion of her notorious debut film, Ilsa, She Wolf of the SS, she returns (seemingly unaged) decades later as the strutting headmistress of a sadistic charm school for a power-mad sheik's harem of sex slaves. She masterminds a conspiracy to turn her trainees into veritable sex bombs—they explode upon orgasm—and auctions them off to her master's rivals. Meanwhile, a Henry Kissinger look-alike leads an investigation into the sheik's affairs with a couple of double agents, including one studly guy who tames Ilsa with his insatiable sexual prowess. Campier than the first film, it still offers its share of sick torture scenes and brutal violence (one man takes a hammer and chisel to a woman's bridgework to please her new master, who purrs, "I do not like the scrape of teeth"). Dyanne Thorne delivers an appropriately over-the-top performance, full of eye-rolling glares and German-inflected growling. Russ Meyer regular Haji and sex star Uschi Digard costar as harem slaves, and Tanya Boyd and Marilyn Join are delightfully memorable as Ilsa's well-oiled kung-fu-kicking Nubian sidekicks. Despite rumors to the contrary, Spalding Gray is not in this film and would surely appreciate it if people stopped saying he was. —Sean Axmaker
Ilsa, The Wicked Warden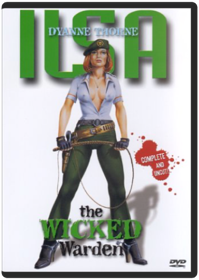 Jesús Franco
Prolific Spanish sexploitation legend Jess Franco's entry into the Ilsa sweepstakes is actually a knock-off called Greta, the Mad Butcher. A red-tressed Dyanne Thorne is the (what else?) sadistic warden of a Latin American political prison posing as an institution for sexually disturbed women, but despite the name change she's still the arch, statuesque Joan Crawfordesque dominatrix with big hair, a bigger bust, and a Nazi growl. Franco muse Lina Romay is Greta's smoldering, often naked sex slave, a willing masochist who falls in love with a new prisoner (who just happens to be an undercover agent searching for her missing sister) and finally turns on Greta in a ferocious cannibalistic revolt. In between are the usual women-in-prison tropes (catfights, long showers, floggings, and electroshock interrogations) and a few new twists, including a perverted game of pincushion sex and a violent gang rape organized in the spirit of "experimental therapy." It doesn't quite reach the threshold of violent sadism established by Ilsa, She Wolf of the SS, but it's no Girl Scout picnic either. Franco brings his unique sensibility to the Ilsa genre and provides a modicum of craft to the film, making it by default the most accomplished of the otherwise bluntly directed series. —Sean Axmaker
Ilsa: She Wolf of the SS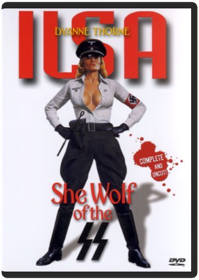 Don Edmonds
This notorious Canadian sexploitation cult classic is one of the most sick and sadistic features ever released to a general audience, and the only film that producer David F. Friedman, the king of sleaze himself, was so ashamed of that he removed his name from it. Statuesque, buxom blonde Dyanne Thorne is Ilsa, the ruthless commandant of a Nazi medical camp who subjects her patients (mostly naked women) through the most painful and brutal tortures she can think of to prove the superiority of the female sex to Nazi high command. At night she goes through the male prisoners like boy toys to be discarded and castrated the next day ("Once a prisoner has slept with me, he'll never sleep with another woman!"), until she meets a man she can't conquer in bed. It proves to be her downfall. Vamping it up with a corny German growl, Thorne leers with gargoylish delight at her latest diabolical tortures: grotesque, gangrenous infections, exploding sex toys, boiling alive, and a dinner centerpiece involving a naked girl, a noose, and a melting block of ice that leaves her dangling by meal's end. Directed with an artless bluntness and a cold cynicism, it's a brutal, nasty film, utterly tasteless yet perversely fascinating. It was reportedly shot in a week on sets left over from the sitcom Hogan's Heroes, and proved so successful that it spawned two official and one unofficial sequels.

Anchor Bay's restored print is letterboxed and reportedly restored. The DVD edition also features commentary by Thorne, producer Friedman, and director Don Edmunds, moderated by humorist Martin Lewis. —Sean Axmaker
Immoral Women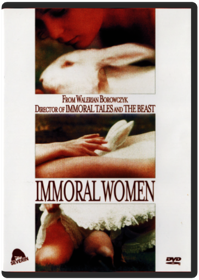 Walerian Borowczyk
From The Infamous Director Of IMMORAL TALES and THE BEAST
Now Uncut And Uncensored For The First Time Ever In America

Some have hailed him as a genius of joyous erotica, while others have condemned him as a monster of pornographic depravity. But in this controversial three-part feature by writer/director Walerian Borowczyk, women are mysterious and degenerate creatures who hunger for both extremes. In the first tale, Marina Pierro (of BEHIND CONVENT WALLS) stars as the muse whose rampant lusts enflamed the artists and clergy of ancient Rome. Then Gaëlle Legrand is a blossoming teen in 18th century France whose unnatural desire for her pet bunny leads to an act of depraved passion. Finally, a luscious young wife (former Disney child star Pascale Christophe) is abducted and raped before finding the ultimate ecstasy with her four-legged savior.

Severin Films is proud to present this notorious erotic epic - also known as THREE IMMORAL WOMEN and HEROINES OF EVIL - transferred from its original European negative materials with all of its scenes of daring sexuality now fully restored.
The Importance of Being Earnest
Anthony Asquith
In this film adaption of Oscar Wilde's classic comedy of manners, two eligible bachelors use the name Ernest while courting two young ladies with a preference for the name, with confusing results.
Ivan the Terrible, Part II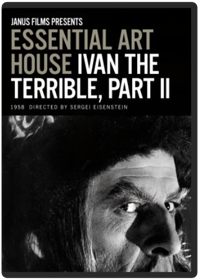 Sergei M. Eisenstein
PART TWO OF SERGEI EISENSTEIN'S TWO-PART EPIC CHRONICLING THE LIFE OF THE 16TH CENTURY TSAR, IVAN GROZNY, IS ONE OF FILM'S MOST ARTISTIC AND ABSORBING CREATIONS. OVER THREE YEARS IN THE MAKING, IVAN THE TERRIBLE FEATURES AN OPERATIC SCORE BY THE ESTEEMED SOVIET COMPOSER SERGEI PROKOFIEV.
Jan Švankmajer: The Complete Short Films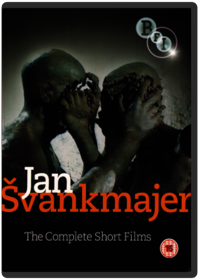 Jan Švankmajer
Quick Shipping !!! New And Sealed !!! This Disc WILL NOT play on standard US DVD player. A multi-region PAL/NTSC DVD player is request to view it in USA/Canada. Please Review Description.
Jirí Barta: Labyrinth of Darkness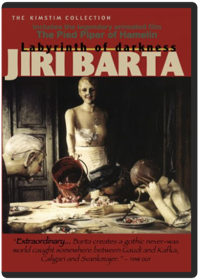 Jirí Barta
Le Jour se Lève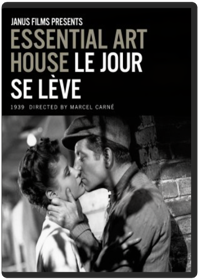 Marcel Carné
One of the great works of 1930s poetic realist cinema, Le Jour Se Leve was Marcel Carne's third collaboration with screenwriter and poet Jacques Prevert. A story of obsessive sexuality and murder, in which the working-class Francois (Jean Gabin) resorts to killing in order to free the woman he loves from the controlling influence of another man, the film cemented the reputations of Gabin and Carne.
Jules and Jim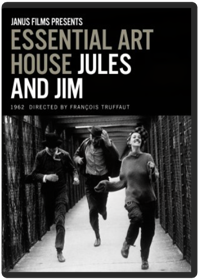 François Truffaut
Brand Name: CRITERION COLLECTION INC Mfg#: 715515056717, Shipping Weight: 1.00 lbs, Manufacturer: CRITERION, Genre: Drama, All music products are properly licensed and guaranteed authentic.
Katie Tippel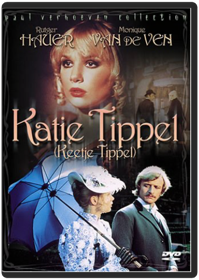 Paul Verhoeven
Ken Park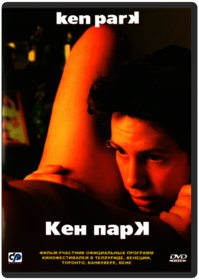 Larry Clark, Edward Lachman
Filmmaker Larry Clark reunites with Kids screenwriter Harmony Korine, with some additional directorial assistance from cinematographer Ed Lachman, for this look at a group of troubled teens and their guardians living in Southern California. Ken Park takes its name from the skate park where an ancillary character takes his own life in the film's opening moments, and then proceeds to chronicle the somewhat-interrelated lives of his classmates.

The audience is introduced to Tate (James Ransome), a young man living in relative misery with his board-game-playing grandparents. Also tormented by his living situation is Claude (Stephen Jasso), a quiet, shy teen constantly henpecked by his brutish father (Wade Andrew Williams). Meanwhile, the vapid Shawn (James Bullard) occasionally trades verbal spars with his mother, in between leaving the house for erotic sessions with his girlfriend's mom. Finally there is Peaches (Tiffany Limos), living alone with her devoutly religious father as she covertly experiments with her boyfriend (Mike Apaletegui).

Though Ken Park played at such festivals as Toronto and Telluride in the fall of 2002, it would languish on the shelf for months and months afterward, as its non-commercial content made finding a U.S. distributor near-impossible.

Uncut & Uncensored Anamorphic (16:9) Widescreen Version
English 5.1 & Russian 5.1 Audio Options
Optional Russian Subtitles
Kicking and Screaming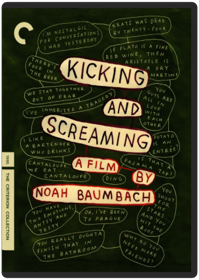 Noah Baumbach
After college graduation, Grover's girlfriend Jane tells him she's moving to Prague to study writing. Grover declines to accompany her, deciding instead to move in with several friends, all of whom can't quite work up the inertia to escape their university's pull. Nobody wants to make any big decisions that would radically alter his life, yet none of them wants to end up like Chet, the professional student who tends bar and is in his tenth year of university studies.
Kind Hearts and Coronets
Robert Hamer
Director Robert Hamer's fiendishly funny Kind Hearts and Coronets stands as one of Ealing Studios' greatest triumphs, and one of the most wickedly black comedies ever made. Dennis Price is sublime as an embittered young commoner determined to avenge his mother's unjust disinheritance by ascending to the dukedom. Unfortunately, eight family members (all played by the incomparable Alec Guinness) must be eliminated before he can do so. SPECIAL FEATURES: New, restored high-definition digital transfer, BBC programs on Alec Guinness and the history of Ealing Studios, Gallery of archival production and publicity photographs, Original theatrical trailer and A new essay by film critic and historian Philip Kemp.
L.I.E.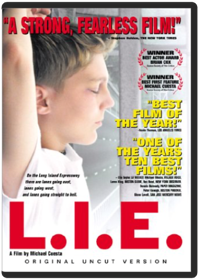 Michael Cuesta
A remarkable movie. "L.I.E." centers on Howie, a 15-year-old boy whose mother recently died in a car accident. Neglected by his father, an unscrupulous contractor who's constantly having sex with his new girlfriend, Howie falls in with a group of boys who break into houses for kicks. After one break-in Howie is caught by Big John (Brian Cox, the original Hannibal Lecter from "Manhunter"), a former Marine with a taste for young boys. But the relationship that develops between Howie and Big John surprises them both. "L.I.E." captures male adolescence more genuinely than any other film in recent memory; the realism of the relationships, particularly between Howie and his father, is completely compelling. The movie affects all the senses; you can practically feel the texture of Howie's blue flannel sheets, smell the greenery that grows along the Long Island Expressway. Amazing performances, vivid direction, smartly written—superb all around. "—Bret Fetzer"
L'avventura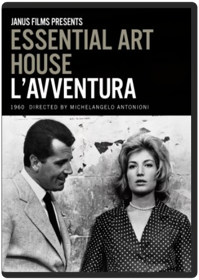 Michelangelo Antonioni
Anna's best friend and lover become lovers after Anna disappears. Directed by Michelangelo Antonioni.
The Last Boy Scout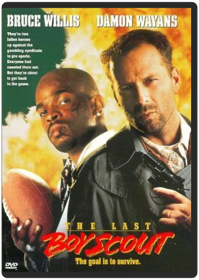 Tony Scott
A WORLD-WEARY PRIVATE INVESTIGATOR AND A FORMER PRO QUARTERBACK TEAM UP TO TRACK DOWN A HIGHLY-PLACED KILLER.
Last Days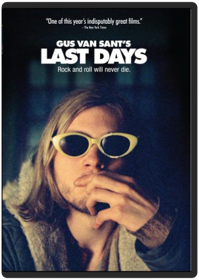 Gus Van Sant
The Last Wave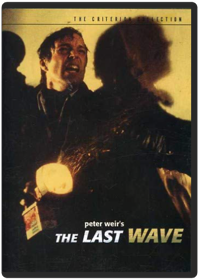 Peter Weir
Leningrad Cowboys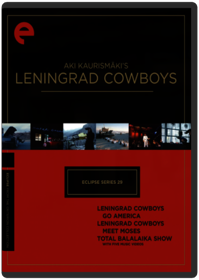 Leningrad Cowboys, Aki Kaurismaki
In the late eighties and early nineties, Aki Kaurismäki (The Match Factory Girl), the master of the deadpan, fashioned a waggish fish-out-of-water tale about a U.S. tour by "the worst rock-and-roll band in the world." Leningrad Cowboys Go America's posse of fur-coated, outrageously pompadoured hipsters struck such a chord with international audiences that the fictional band became a genuine attraction, touring the world. Later, Kaurismäki created a sequel, Leningrad Cowboys Meet Moses, and filmed a gigantic stadium show the band put on in Helsinki for the rollicking documentary Total Balalaika Show. With this Eclipse series, we present these crackpot musical and comic odysseys, along with five Leningrad Cowboys music videos directed by Kaurismäki.

Set Includes: Leningrad Cowboys Go America

A struggling Siberian rock band leaves the lonely tundra to tour the United States because, as they are told, "they put up with anything there." Aki Kaurismäki's winningly aloof farce follows the men as they bravely make their way across the New World, carrying a coffin full of beer and sporting hairdos like unicorn horns. Leningrad Cowboys Go America was such a sensation that the band gained a real-life cult following.

1989

79 Minutes

Color

Stereo

1.85:1 Aspect Ratio

Leningrad Cowboys Meet Moses:

Living in Mexico with a top-ten hit under their belts, the Leningrad Cowboys have fallen on hard times. When they move north to rejoin their manager (Kaurismäki mainstay Matti Pellonpää) for a gig in Coney Island, he seems to have turned into a delusional self-proclaimed prophet who wishes to lead them back to the promised land of Siberia. Like the first installment, Leningrad Cowboys Meet Moses is a road movie, but this time the humorous hardships come from the rocky terrain of the new Europe. 1994

94 Minutes

Color

Stereo

1.85:1 Aspect Ratio

Total Balalaika Show:

Kaurismäki's documentary of the Leningrad Cowboys' massive Helsinki Square concert, on Finland's largest stage, is a loving tribute to the rock band he made famous. Seventy thousand people from Finland and Russia turned out for this megaspectacle, with musical selections, from Sibelius to Bob Dylan, that crossed genre and national divides. And the band was joined onstage by the 150-member Russian Red Army Choir; Variety called it "the most incongruous—and inspired—cross-cultural pairing since Nureyev danced with Miss Piggy."

Also Featuring the following Leningrad Cowboys music videos: Rocky VI, Thru the Wire, L.A. Woman, These Boots, and Those Were the Days
Lisztomania
Ken Russell
The shaggy-maned idol rips into his song – and the audience screams with excitement. Some ecstatic fans storm the stage, wanting simply to touch him. Some want to bear his child. One adoring woman announces she already has. And outside the hall, a horse-drawn carriage waits to whisk the performer away. Meet Franz Liszt (Roger Daltrey), rock star, circa 1840. And great ready for all the glitter, groupies and gaudy good times of Lisztomania. The incredible list of frenzied delights goes on and on in this splendiferous extravaganza from writer/director Ken Russell, whose works include Women in Love, Altered States and Crimes of Passion. He takes you where no one else does. Or dares. Brace yourself for Lisztomania. Viewers expecting a polite gathering of people neatly posed on Louis XVI furniture are going to be blown out of their chairs, but good!
Lorna the Exorcist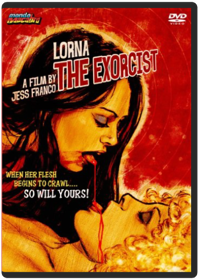 Jesús Franco
Patrick, a rich businessman, celebrates his daughter Linda's 18th birthday by taking her and his wife to a famous casino resort in the south of France, where, 20 years earlier, he had won the money that enabled him to start his business and begin his rise to the top. At the casino he meets the beautiful and mysterious Lorna, whom he first encountered that night 20 years ago. She reminds him that he made a promise to her back then. She is the power behind his success and now she has returned to claim her reward - his daughter, Linda. A masterpiece of transgressive horror from Jess Franco.
Love Meetings
Pier Paolo Pasolini
LOVE MEETINGS is a Cinema Verite investigation in Italy, including impressive appearances by famed author Alberto Moravia and noted psychologist Cesare Musatti. Pasolini, the poet turned filmmaker, appears as the interviewer and asks a wide range of individuals to share their tales of love, prostitution, homosexuality, marital and non marital liaisons. The film is full of wit and sensuality, and is as topical as today's headlines.
Love Rites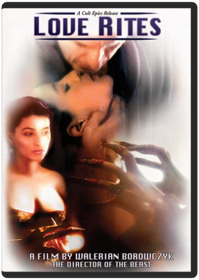 Walerian Borowczyk
The last film by the great Walerian Borowczyk, about the terrors of seduction. When Hugo (Mathieu Carriere) meets Myriam (Marino Pierro), a prostitute who picks up her clients on the Paris Metro, he soon becomes obsessed with her sultry beauty and follows her to a flat owned by the mysterious Sara Sand, where he consumates his passion. Suddenly he finds the rules of the game have changed as Myriam is now in charge of hs body and his soul. A macabre love poem from the Director of "The Beast" and Immoral Tales".

Extras:
Includes Two Versions of the Film:
Side A The Director's Cut
Side B The Complete Version
Photo Gallery
Liner Notes
Loves of a Blonde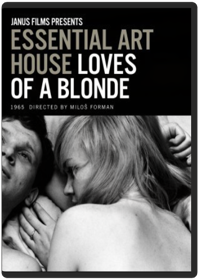 Milos Forman
A Czech musician seduces and abandons a factory worker. Directed by Milos Forman.
Macumba Sexual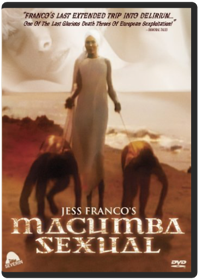 Jesús Franco
The Spanish real estate agent Alice Brooks and her French lover that is a writer travel on vacation to the Canary Islands. Alice has erotic and very realistic SM dreams with the mysterious black woman and her two slaves. Out of the blue, her boss calls her and tells that Princess Obongo from Gran Canaria wants to buy a real state in Atlantic City and he asks Alice to sell the property. Alice realizes that Princess Obongo is the woman of her dreams and she is seduced by the lustful woman. But she realizes soon that it was actually a dream, and she questions to her lover whether she had had a premonition.

Made in U.S.A.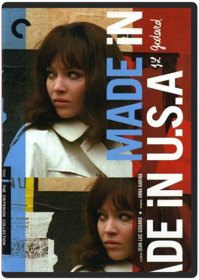 Jean-Luc Godard
Mala Noche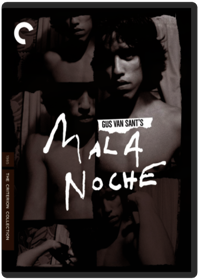 Gus Van Sant
Mamma Roma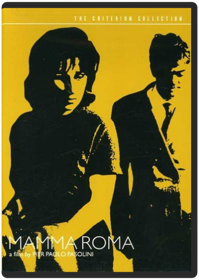 Pier Paolo Pasolini
Anna Magnani is Mamma Roma, a middle-aged prostitute who attempts to extricate herself from her sordid past for the sake of her son. Filmed in the great tradition of Italian neorealism, Mamma Roma offers an unflinching look at the struggle for survival in postwar Italy, and highlights director Pier Paolo Pasolini#s lifelong fascination with the marginalized and dispossessed. Though banned upon its release in Italy for obscenity, today Mamma Roma is considered a classic: a glimpse at a country#s most controversial director in the process of finding his style and a powerhouse performance by one of cinema#s greatest actresses.
Man Bites Dog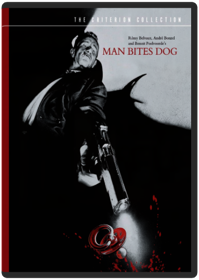 Rémy Belvaux , André Bonzel , Benoît Poelvoorde
Documentary filmmakers André and Rémy have found an ideal subject in Ben. He is witty, sophisticated, intelligent, well liked-and a serial killer. As André and Rémy document Ben's routines, they become increasingly entwined in his vicious program, sacrificing their objectivity and their morality. Controversial winner of the International Critics' Prize at the 1992 Cannes Film Festival, Man Bites Dog stunned audiences worldwide with its unflinching imagery and biting satire of media violence.
Marat / Sade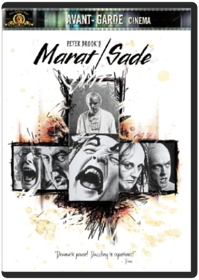 Tom Priestley, Peter Brook
Directed by Peter Brook and based on the TonyÂ(r) Award-winning play by Peter Weiss, this spellbinding tale of 'slashing power and disturbance (The Film Daily) bristles with the riveting energy and excellent (Variety) performances by the Royal Shakespeare Theatre Company, including Ian Richardson and Patrick Magee. Brimming with raving lunatics, crackling whips, catatonicseizuresand even musical interludesMarat/Sade is an exciting, overwhelming [and] stunning tour de force (Boxoffice)! When notorious social criticand inmate of Charenton's asylum for the insanethe Marquis de Sade (Magee), stages a play about the murder of the French Revolution's Jean-Paul Marat, the production takes on an alarming life of its own. And as tempers flare,arguments rage and chaos engulfs both the sane and the mad, the inmates finally turn against their keepersin a brilliant, breathtaking and completely bizarre conclusion'that will leave you raving for more!
Marilyn Manson: Guns, God and Government World Tour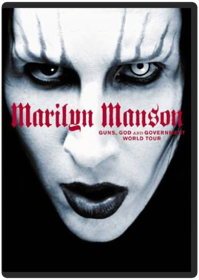 Marilyn Manson
Guns, God And Government Live In L.A. was filmed on the last night of the world tour in support of the Holy Wood album. When originally released on DVD in 2002, the visual footage of Guns, God And Government was taken from numerous concerts around the world during the tour, set to the audio soundtrack from the Los Angeles show. Now for the first time, this DVD presents the original high-definition L.A. footage and soundtrack together as a cohesive concert film. The spectacular staging, the costumes, the lighting and the
charismatic presence of Marilyn Manson himself combine to make this the ultimate live Marilyn Manson
release. / TRACK LISTING: 1) Irresponsible Hate Anthem 2) The Reflecting God 3) Great Big White World 4) Disposable Teens 5) The Fight Song 6) The Nobodies 7) Rock Is Dead 8) The Dope Show 9) Crucifiction In Space 10) Sweet Dreams (Are Made Of This) 11) The Love Song 12) Antichrist Superstar 13) The Beautiful People 14) Astonishing Panorama Of Endtimes 15) Lunchbox
Match Point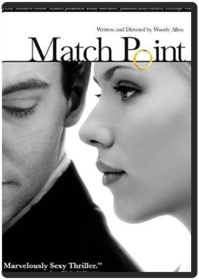 Woody Allen
Match Point is "a winning combination of sex, mystery, brilliant writing and first-rate acting that all adds up to one of the most erotic and exhilarating movies in years." (Maxim). Chris (Jonathan Rhys Meyers) is being torn apart by his desire for two very different women. Marrying Chloe (Emily Mortimer) will bring him a life of wealth and success, but his true passion lies with his brother-in-law's fiancee, the stunningly sensuous but unpredictable Nola (Scarlett Johansson). Pulsing with tension, Match Point rides the dangerous line between ambition and obsession to an ending as surprising as it is chilling.
Medea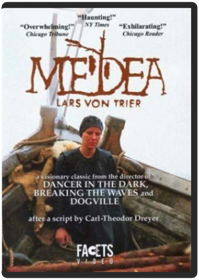 Lars von Trier
A Mighty Wind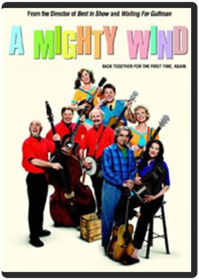 Christopher Guest
A Mighty Wind
Miss Julie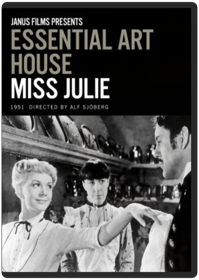 Alf Sjöberg
Swedish filmmaker Alf Sjöberg s visually innovative, Cannes Grand Prix winning adaptation of August Strindberg s renowned 1888 play (censored upon its first release in the United States for its adult content) brings to scalding life the excoriating words of the stage s preeminent surveyor of all things rotten in the state of male-female relations. Miss Julie vividly depicts the battle of the sexes and classes that ensues when a wealthy businessman s daughter (Anita Bjork, in a fiercely emotional performance) falls for her father s bitter servant. Celebrated for its unique cinematic style, Sjöberg s film was an important turning point in Scandinavian cinema.

SPECIAL EDITION FEATURES:

New, restored high-definition digital transfer

New video essay by film historian Peter Cowie

Archival television interview with director Alf Sjöberg

A 2006 television documentary about the play Miss Julie and author August Strindberg

Theatrical trailer

New and improved English subtitle translation

PLUS: A booklet featuring new essays by film scholars Peter Matthews and Birgitta Steene
Mister Lonely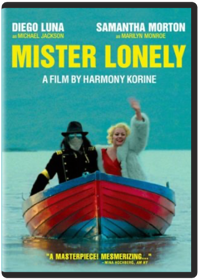 Harmony Korine
Only Harmony Korine could weave Michael Jackson, Marilyn Monroe, her daughter Shirley Temple, and flying nuns into a hypnotically funny and truly poignant tale of the instability behind fanaticism and the redemption we can hope to find in one another. The film follows a lonely Michael Jackson impersonator who is invited by a beautiful Marilyn Monroe to a commune in the Scottish Highlands full of other impersonators, including the Queen of England, Madonna, Sammy Davis Jr., and James Dean. In a parallel storyline, the incomparable Werner Herzog plays a Latin American priest who learns his missionary of nuns can literally fly. (IFC Films)
Monsieur Hulot's Holiday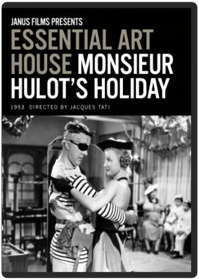 Jacques Tati
Pipe-smoking Monsieur Hulot, Jacques Tati's endearing clown, takes a holiday at a seaside resort where his presence provokes one catastrophe after another. Tati's wildly funny satire of vacationers determined to enjoy themselves includes a series of precisely choreographed sight gags involving dogs, boats and firecrackers. The first entry in the Hulot series is a masterpiece of gentle slapstick.
Mr. Show - Season 1 & 2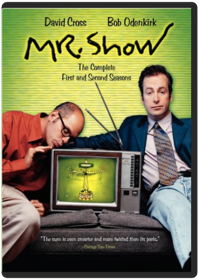 John Moffitt, Stacy Peralta, Tom Gianas, Troy Miller
Mr. Show: Season 1 & Season 2 (DVD)
Mr. Show - Season 3
Mr. Show: The Complete Third Season (DVD)
Mysterious Skin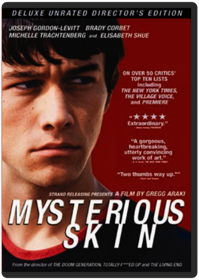 Gregg Araki
Nightwatching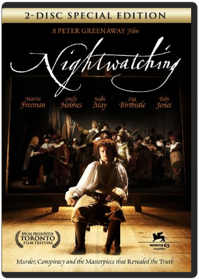 Peter Greenaway
Peter Greenaway's extravagant and exotic look at the mystery behind Rembrandt's most famous work of art… While painting a group portrait of the Amsterdam Musketeer Militia, the renowned Dutch artist Rembrandt (Martin Freeman) discovers a murder plot involving its subjects. Determined to expose the conspiracy, Rembrandt builds his accusation into the commissioned painting, "The Night Watch" – a decision which costs him everything.
Nine Inch Nails: And All That Could Have Been (Dolby Digital)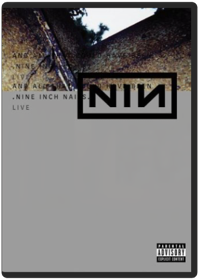 Nine Inch Nails
Nine Inch Nails LIve double DVD pack documents the band's sold-out "Fragility v2.0" concert tour,voted "Best Tour (2000) by Rolling Stone magazine. Filmed in MiniDV, with digital 5.1 surround sound and extra features including multiple camera angles, aud
Nine Inch Nails: And All That Could Have Been (DTS)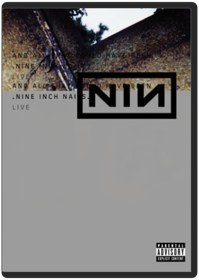 Nine Inch Nails
Nine Inch Nails: Beside You in Time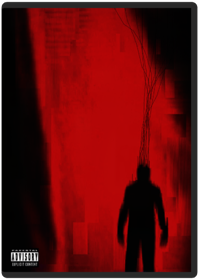 Nine Inch Nails
LIVE: BESIDE YOU IN TIME

122 minutes total running time, 24 songs from the LIVE: With Teeth 2006 Tour, including: "The Hand That Feeds" "Only" "Closer" "Head Like A Hole" "Hurt" "Wish" "Terrible Lie" "March Of Pigs"

Additional features include 3 tracks live from rehearsals, music videos for "The Hand That Feeds" and "Only."

Plus still gallery and body of work.

Presented in 16x9 anamorphic widescreen DTS and Dolby Digital 5.1 surround sound
Nirvana: Live! Tonight! Sold Out!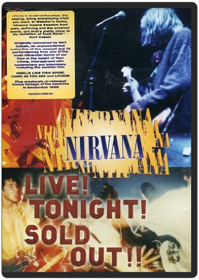 Nirvana
Originally conceived by Kurt Cobain, LIVE! TONIGHT! SOLD OUT! is a video document of Nirvana's rise from a scruffy trio from the Pacific Northwest into one of the most iconic and important bands in the history of rock music.

Combining live material from their `91-'92 "Nevermind" tour, LIVE! TONIGHT! SOLD OUT! has long been the "holy grail" for Nirvana fans... and one that has never been available on DVD until now. NOW, FOR THE FIRST TIME, a world of Nirvana fans will be able to experience color-corrected and digitally remastered live performances of songs like "Smells Like Teen Spirit," "Lithium," "Breed," "Drain You" and "Aneurysm" - mixed into loads of interview footage from across the world - all as originally viewed through the eyes of Kurt Cobain himself. In addition to the complete original program, several previously unreleased performances are included as bonus DVD extras.

Features the songs:

Aneurysm
About A Girl
Dive
Love Buzz
Breed
Smells Like Teen Spirit
Negative Creep
Come As You Are
Territorial Pissings
Something In The Way
Lithium
Drain You
Polly
Sliver
On A Plain
Endless Nameless

EXTRAS - Live In Amsterdam:

School
About A Girl
Been A Son
On A Plain
Blew
Nirvana: MTV Unplugged in New York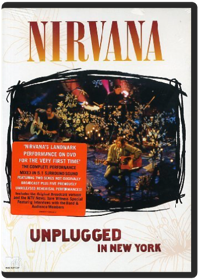 Nirvana
While the album of the same name made its first appearance in 1994, and went on to become Nirvana's second best selling CD of all time, nearly 15 years have passed since that memorable initial broadcast. Now, fans will finally get the chance to see the release of the entire, unedited performance...with neverbefore- seen footage...on DVD...and in Dolby Stereo and 5.1 Surround sound. Mixed in surround sound by legendary surround mixing engineer Elliot Scheiner, this DVD allows fans to experience this performance like never before, completely unedited including the two songs not originally broadcasted ("Something In The Way" and "Oh Me" ), and with the best sound ever available (to anyone not in the studio for the original taping.) For the purists, also included on this DVD is the original 44 min broadcast version of the show, plus never-before-seen REHEARSAL performances. As an extra bonus to the DVD, a 14-minute interview segment called Bare Witness produced by MTV focuses on the recollections of those who experienced this magical moment in music history, those who produced it and interviews with the band from the day of the taping.
Not Another Teen Movie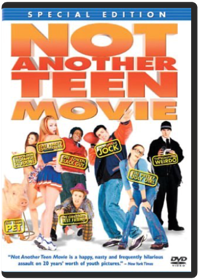 Joel Gallen
Handsome John Hughes High jock Zack bets his friends that he can turn nerdy Janey into the most popular girl in class. With the help of Zack's sister, Catherine, Janey ditches her ponytail and glasses and turns beautiful. Zack falls in love with her.
Oedipus Rex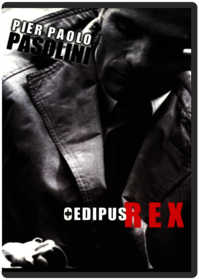 Pier Paolo Pasolini
The Order - From Cremaster 3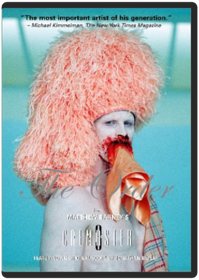 Matthew Barney
Matthew Barney's legendary CREMASTER SYCLE was hailed by the New York Times as "An Inspired Benchmark of ambition, scope and forthright provocation for art in the new century." Nine years in the masking, the five films that comprise the CREMASTER CYCLE came to a brilliant grand finale with a 31 minute sequence at the close of CREMASTER 3 called "THE ORDER". In "THE ORDER", a death-defying race to the top of the Guggenheim Museum, Matthew Barney is a tartan-clad apprentice seeking Masonic redemption. Before taking on legendary sculptor Richard Serra, who tosses molten Vaseline down the Guggenheim's ramps, Barney must bypass a troupe of tap-dancing girlscouts, a pair of dueling hardcore bands, a ravishing model who transforms herself into a cheetah, and a cabor toss with a flayed ram in a dizzying mirror to the artist's fantastical "CREMASTER CYCLE".
Pandora's Box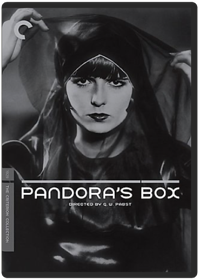 Georg Wilhelm Pabst
One of the masters of early German cinema, G. W. Pabst had an innate talent for discovering actresses (including Greta Garbo). And perhaps none of his female stars shone brighter than Kansas native and onetime Ziegfeld girl Louise Brooks, whose legendary persona was defined by Pabst's lurid, controversial melodrama Pandora's Box. Sensationally modern, the film follows the downward spiral of the fiery, brash, yet innocent showgirl Lulu, whose sexual vivacity has a devastating effect on everyone she comes in contact with. Daring and stylish, Pandora's Box is one of silent cinema's great masterworks and a testament to Brooks's dazzling individuality.
Panic Room
David Fincher
Trapped in their New York brownstone's panic room, a hidden chamber built as a sanctuary in the event of break-ins, newly divorced Meg Altman (Jodie Foster) and her daughter, Sarah (Kristen Stewart),play a deadly game of cat-and-mouse with three intruders—Burnham (Forest Whitaker), Raoul (Dwight Yoakam) and Junior (Jared Leto) — during a brutal home invasion. But the room itself is the focal point because what the intruders really want is inside it.
Pantera - 3 Vulgar Videos from Hell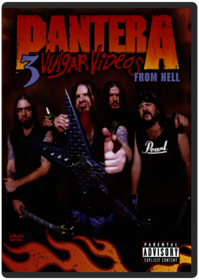 Pantera
Paul Verhoeven Collection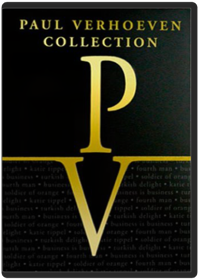 Paul Verhoeven
The Paul Verhoeven Collection consists of five films the Dutch director made in Europe before graduating to the Hollywood mainstream with such films as Total Recall and Basic Instinct. A bawdy though sympathetic look at the lives of two Amsterdam prostitutes, 1971's Business Is Business was Verhoeven's film debut. Ronnie Biermann stars as Greet, a worldly wise prostitute who is decently protective of her neighbor and friend in the trade, the busty, younger Nell (Sylvia de Leur). Finally, she decides they must both break out of their decreasingly fulfilling lives and seek out matrimonial stability. Business Is Business probably seemed like an authentic depiction of the Amsterdam demi-monde in its day, but today its kinky peccadilloes look rather quaint. However, both Biermann and Sylvia De Leur forcefully resist any of the clichés of the era in their strong characters.

When Turkish Delight (1973) opens on a brutal attack and then a succession of one-night stands, it seems that bohemian artist Eric Vonk (Rutger Hauer, collaborating for the first time with Verhoeven) is a complete jerk. Then a sudden flashback reveals the motivations for both his dreams and behavior, as well as the subject of the photos he spends his time pining for. He meets Olga (a fantastic Monique van de Ven), but their tempestuous relationship is shaken by many peculiar events: a surreal wedding ceremony, unveiling a statue to the Queen, and the death of Olga's father. The real problem is Olga herself, however, which leads to a shock ending many have compared to Love Story. Somewhat dated now, Turkish Delight is nonetheless unmistakably a product of the now-familiar Verhoeven style.

Katie Tippel (1975) is a handsome period drama set in 19th-century Holland, based on a true story. The second eldest daughter in a poor family, Katie (Monique van de Ven) must find whatever work is going to make ends meet. As she enters a succession of jobs in which she experiences both exploitation and sexual harassment, she learns that men want her for only one thing and so she enters prostitution. However, she is finally able to escape the poverty trap and ascend the social ladder, particularly when banker Hugo (Rutger Hauer) takes her as his lover. All this is set against a backdrop of social foment as the workers' impatience at poor social conditions increases.

Based on real events, Soldier of Orange (1977) tells the story of Dutchman Erik Lanshof (a star-making performance by Rutger Hauer) and a small group of students as they struggle to survive the Nazi occupation to the end of the Second World War. Across a canvas lasting almost three hours, Verhoeven unfolds a saga of friendship, espionage, and romance with almost documentary realism, crafting a deeply affecting film widely regarded as the greatest ever made in Holland.

Only two years separate The Fourth Man (1983), Verhoeven's final Dutch language movie, and the explosive commencement of his Hollywood career. This savage comedy shocker could well be seen as a trial run for Basic Instinct, since it features an ice-cold seductress (Renée Soutendijk) with mysterious motivations and sexual preferences. The hallucinatory tale follows a novelist (Jeroen Krabbé) first falling for her, and then feverishly investigating whether she's a serial husband killer. The film is full of what would soon be recognized as Verhoeven trademarks: a little blasphemy, a lot of nudity, dispassionate characters, and hidden agendas.
Pee-wee's Big Adventure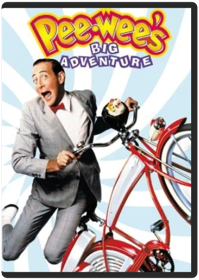 Tim Burton
Former animator Tim Burton (Beetlejuice, Edward Scissorhands, Ed Wood, Batman, Mars Attacks!) made his feature directorial debut with this delightful comedy, coscripted by the late Phil Hartman (who also appears briefly
Peep Show - The Complete Series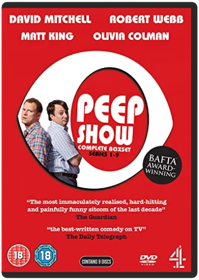 David Mitchell, Robert Webb
The People Vs. Larry Flynt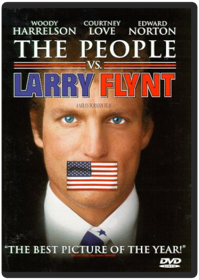 Milos Forman
THIS IS THE TRUE STORY OF LARRY FLYNT, THE MAGAZINE PUBLISHER WHO WAS SUED BY THE RELIGIOUS RIGHT AND PARALYZED BY AN ASSASSIN'S BULLET. THE FILM FOCUSES ON THE COURT BATTLES FLYNTFOUGHT FOR FREEDOM OF THE PRESS AND ON HIS UNCONVENTIIONALMARRIAGE TO AN EX-STRIPPER.
Pépé le Moko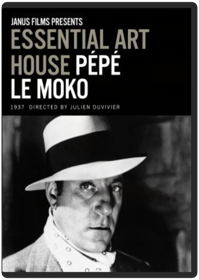 Julien Duvivier
The notorious Pepe le Moko (Jean Gabin, in a truly iconic performance) is a wanted man: women long for him, rivals hope to destroy him, and the law is breathing down his neck at every turn. On the lam in the labyrinthine Casbah of Algiers, Pepe is safe from the clutches of the police—until a Parisian playgirl compels him to risk his life and leave its confines once and for all. Once of the most influential films of the 20th century and a landmark of French poetic realism.
A Perfect Circle: Lost in the Bermuda Triangle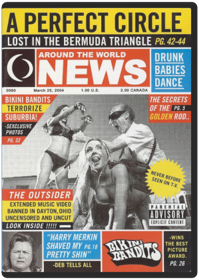 Perfect Circle
DVD features never before seen footage from the Bakini Bandits and A Perfect Circle. It's the companion visual to A Perfect Circle's hit "The Outsider."

Total time: 24 minutes
The Pervert's Guide to Cinema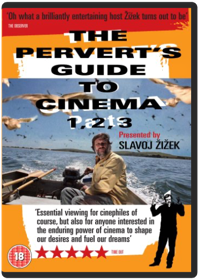 Sophie Fiennes
United Kingdom released, NTSC/Region 0 DVD: LANGUAGES: English ( Dolby Digital 2.0 ), English ( Subtitles ), French ( Subtitles ), German ( Subtitles ), Japanese ( Subtitles ), WIDESCREEN (1.78:1), SPECIAL FEATURES: Interactive Menu, Scene Access, SYNOPSIS: THE PERVERT'S GUIDE TO CINEMA takes the viewer on an exhilarating ride through some of the greatest movies ever made. Serving as presenter and guide is the charismatic Slavoj Zizek, acclaimed philosopher and psychoanalyst. With his engaging and passionate approach to thinking, Zizek delves into the hidden language of cinema, uncovering what movies can tell us about ourselves. Whether he is untangling the famously baffling films of David Lynch, or overturning everything you thought you knew about Hitchcock, Zizek illuminates the screen with his passion, intellect, and unfailing sense of humour. THE PERVERT'S GUIDE TO CINEMA cuts its cloth from the very world of the movies it discusses; by shooting at original locations and from replica sets it creates the uncanny illusion that Zizek is speaking from 'within' the films themselves. Together the three parts construct a compelling dialectic of ideas. Described by The Times in London as 'the woman helming this Freudian inquest,' director Sophie Fiennes' collaboration with Slavoj Zizek illustrates the immediacy with which film and television can communicate complex ideas. Says Zizek: 'My big obsession is to make things clear. I can really explain a line of thought if I can somehow illustrate it in a scene from a film. THE PERVERT'S GUIDE TO CINEMA is really about what psychoanalysis can tell us about cinema.' SCREENED/AWARDED AT: British Independent Film Awards, ...The Pervert's Guide to Cinema ( The Pervert's Guide to Cinema Parts 1, 2, 3 ) ( The Pervert's Guide to Cinema Parts One, Two, Three )
The Pervert's Guide to Ideology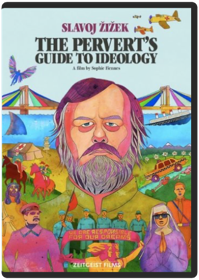 Sophie Fiennes
Cultural theorist superstar Slavoj Zizek re-teams with director Sophie Fiennes (The Pervert's Guide to Cinema) for another wildly entertaining romp through the crossroads of cinema and philosophy. With infectious zeal and a voracious appetite for popular culture, Zizek literally goes inside some truly epochal movies to explore and expose how they reinforce prevailing ideologies. As the ideology that undergirds our cinematic fantasies is revealed, striking associations emerge: What hidden Catholic teachings lurk at the heart of The Sound of Music? What are the fascist political dimensions of Jaws? Taxi Driver, Zabriskie Point, The Searchers, The Dark Knight, John Carpenter's They Live (one of the forgotten masterpieces of the Hollywood Left), Titanic, Kinder Eggs, verité news footage, Beethoven's Ode to Joy and propaganda epics from Nazi Germany and Soviet Russia all inform Zizek's stimulating, provocative and often hilarious psychoanalytic-cinematic rant.

DVD Special Features:

- HD transfer, enhanced for widescreen viewing

- Q&A with Slavoj Zizek and Sophie Fiennes

- U.S. theatrical trailer

- Optional subtitles for the deaf and hearing impaired (SDH)

The World's Most Unlikely Movie Star!
-The New York Times

A riveting and often hilarious demonstration of the Slovenian philosopher's uncanny ability to turn movies inside out and accepted notions on their head.
-Jordan Mintzer, The Hollywood Reporter
Pi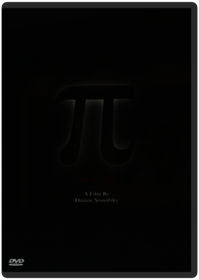 Darren Aronofsky
Sean Gulette, Ben Shenkman. A man searching for an all-important mathematical code is hounded by a Wall Street firm and a Hasidic group-all of whom think he is on to something. 1998/b&w/97 min/R/widescreen.
Porcile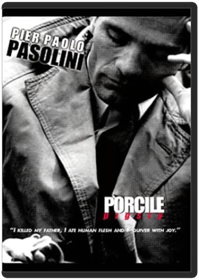 Pier Paolo Pasolini
Porcile, (Pigsty) the story of a cannibal in a medieval wasteland is interwoven with that of the son of an ex-Nazi industrialist in modern day Germany. The young German, who is more attracted to pigs than his fiancee, and the cannibal become sacrificial victims of their different societies. This strange, grotesque and thought provoking parable is filmed with such a calm beauty and underlying disgust that it gains a deep significance as an attack on the middle classes of the 20th century.
Portishead: Roseland New York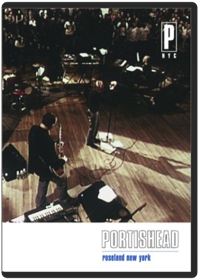 Portishead
British trip-hop group Portishead broke out during a mid-1990's wave of electronic innovation occurring in their hometown of Bristol. Their gloomy, jazzy sound managed to set them apart from Bristol contemporaries like techno pioneer Tricky and drum 'n b
Il Posto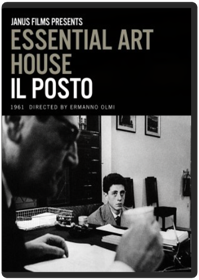 Ermanno Olmi
When young, fragile Domenico (Sandro Panseri) ventures from the small village of Meda to Milan in search of employment, he finds himself on the bottom rung of the bureaucratic ladder in a huge, faceless company. The prospects may be daunting, but Domenico finds reason for hope in the fetching new worker Antonietta (Loredana Detto). A tender coming-of-age story and a sharp observation of dehumanizing corporate enterprise, Ermanno Olmi's Il Posto is a touching and hilarious tale of one young man's stumbling entrance into the perils of modern adulthood.
Pygmalion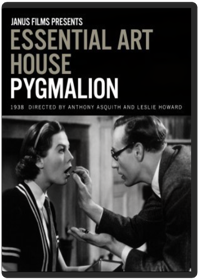 Anthony Asquith Leslie Howard
Brand Name: IMAGE ENTERTAINMENT Mfg#: 715515043519, Shipping Weight: 0.17 lbs, Manufacturer:, Genre: MISCELLANEOUS, All music products are properly licensed and guaranteed authentic.
Reefer Madness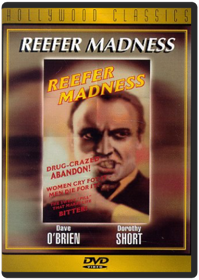 Carl Pierson, Louis J. Gasnier
Reefer Madness
The Ren and Stimpy Show - The Lost Episodes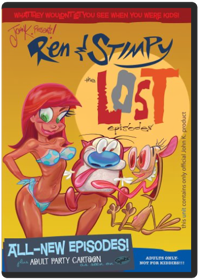 Vincent Waller
After a ten year hiatus, John K. resurrected his classic cartoon for Spike TV – no holds barred. Witness the cartoons he always wanted to make, uncensored and out of control. Deemed too hot to handle by Spike execs, these episodes are now available on DVD – be warned: this is not your baby-brother's Ren & Stimpy!
The Ribald Tales of Canterbury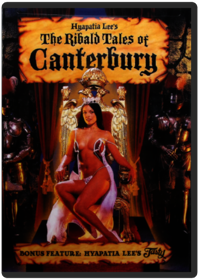 Bud Lee
Rosencrantz and Guildenstern are Dead
Tom Stoppard
TWO MINOR CHARACTERS FROM THE PLAY, 'HAMLET' STUMBLE AROUND UNAWARE OF THEIR SCRIPTED LIVES AND UNABLE TO DEVIATE FROM THEM.
The Ruling Class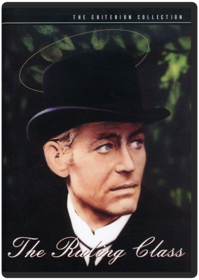 Ray Lovejoy, Peter Medak
Peter O'Toole gives a tour-de-force performance as Jack, a man "cured" of believing he's God-only to become Jack the Ripper incarnate. Based on Peter Barnes' irreverent play, this darkly comic indictment of Britain's class system peers behind the closed doors of English aristocracy. Insanity, sadistic sarcasm, and black comedy-with just a touch of the Hollywood musical-are all featured in this beloved cult classic directed by Peter Medak.
Sade
Benoit Jacquot
Sade, based on the Serge Bramly novel of the same title, is an account of how the famous philanthropist and infamous pornographer met, befriended and fell in love with a young woman during his incarceration.
Salival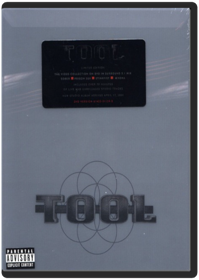 Tool
Limited Edition DVD version
Salome's Last Dance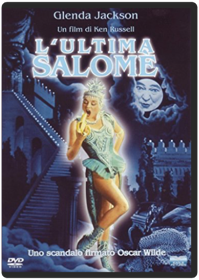 Ken Russell
Salvador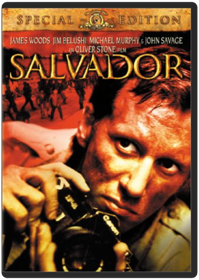 Oliver Stone
James Woods gives his "fullest, most humane, most emotional performance"(New York Magazine) to date in this "gritty, harrowing and bold thriller"(Gannett Newspapers). It's 1980. Young men, women and children are being brutally killed in a bloody civil war in El Salvador. It'sa horrific setting...but a perfect one for Richard Boyle, a sleazy war photojournalist whose careerneeds a jumpstart. Armed with his camera, Boyle joins the front lines in an attempt to capture atrocious-but-valuable images of pain and horror. But with each picture he takes, he catches a tragic side of humanity that ignites his long-buried compassion. And he unexpectedly discovers something thatwill change him forever: his soul. *1986 Actor (James Woods); Original Screenplay
Sarah Silverman - Jesus is Magic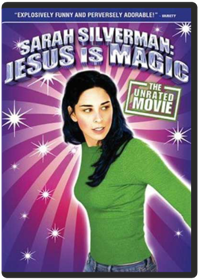 Sarah Silverman
Sarah Silverman: Jesus Is Magic, the movie, is the year's most outrageous comedy starring the funniest, sexy woman in America today - Sarah Silverman. Sarah delivers her trademark comedy that is so outrageous you have to watch her film over and over again. Available only in its original unrated, uncut theatrical version.
The Sarah Silverman Program - Season 1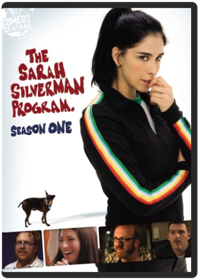 Sarah Silverman
Sarah Silverman says what's on her mind. And no one else's. In this first season of the critically acclaimed The Sarah Silverman Program, Sarah gets hepped up on cough syrup, takes in a homeless man and poops her pants. With her unique perspective on life and her ability to turn just about everything into a song, find out why Sarah Silverman is an American treasure. An offensive, filthy-mouthed treasure.
The Sarah Silverman Program - Season 2 Part 1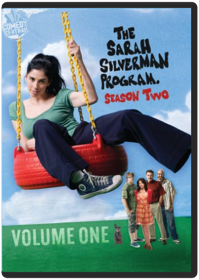 Sarah Silverman
Join Sarah Silverman and friends for the second season of her critically acclaimed Comedy Central series. Watch as she deports her cleaning lady, joins a radical anti-abortion group, and licks her dog's anus. She also dons blackface, brings God to her high school reunion, and goes on "Cookie Party". Spend a few hours in Sarah's world, where you come for the brilliant writing and performances but you stay for the farts. Disc 1: - Bored of the Rings - Joan of Arf - Face Wars - Doody - Ah, Men - Maid to Border Disc 2: Bonus Materials
The Sarah Silverman Program - Season 2 Part 2
Join Sarah Silverman and friends for the second season of her critically acclaimed Comedy Central series. Watch as she gets high for the first time, drives into Osama bin Laden (or at least people she believes look like him), suffers from bed-wetting and becomes homeless. Had enough yet? Well she also mocks the institution of marriage…by marrying her dog. Disgusted? Offended? Think we're lying? Then watch now and see for yourself!
The Sarah Silverman Program - Season 3
Rob Schrab, Wayne McClammy, Dan Sterling
Emmy nominated for her role, Sarah Silverman and costars Laura Silverman, Brian Posehn, Steve Agee and Jay Johnston return for another season of loopy adventures in irresponsibility and rudeness: including made-up disabilities, creepy pedophile vans, wild ecstasy trips and shocking revelations about Sarah's lady parts. If you like serial-pooping pigeons and dry-heaving, you'll love the final season of this critically acclaimed series.
Sex in the Comics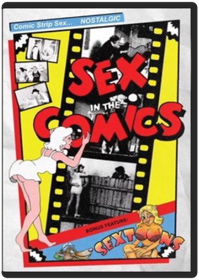 Anthony Spinelli
The Short Films of David Lynch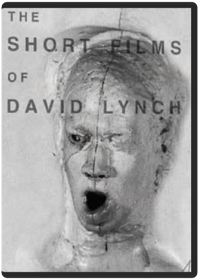 David Lynch
SHORT FILMS OF DAVID LYNCH
David Lynch

Collection of highly sourght-after David Lynch shorts, including his first works.

A must-see for fans of the legendary filmmaker David Lynch, this collecton features six short films from the master of the macabre. Spanning the director's career, from early experiments to more fully realized visions, this disc contains the shorts "Six Men Getting Sick", "The Alphabet", "The Grandmother" "The Amputee", The Cowboy and the Frenchman" and "Lumiere". Each film is preceded by an introduction from the director.
Shusaku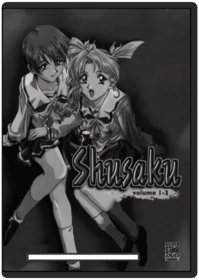 Slam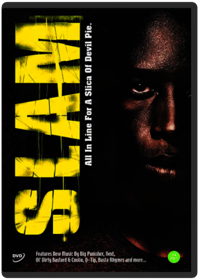 Marc Levin
Sleepers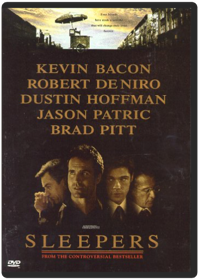 Barry Levinson
Dramatization of the true story of four boys who are imprisoned for a year in the Wilkinson Home for Boys changing them forever. As adults one is a lawyer, one a reporter, & two are professional hit men and all are still filled with the pain & fear of their year in Wilkinson.
Genre: Feature Film-Drama
Rating: R
Release Date: 3-FEB-2004
Media Type: DVD
Soldier of Orange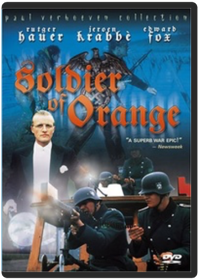 Paul Verhoeven
Solo Con Tu Pareja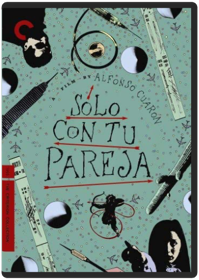 Alfonso Cuarón, Carlos Cuarón
Before Alfonso Cuarón helmed the international sensation Y tu mamá también, he made his mark on Mexican cinema with the ribald and lightning-quick contemporary social satire Sólo con tu pareja. Don Juan-ish yuppie Tomás Tomás (Daniel Giménez Cacho, from Bad Education) spends his nights juggling so many beautiful women that he can't keep their names straight—until one of his many conquests, a spurned nurse, gives him a taste of his own medicine. Beautifully filmed in widescreen by the inimitable Emmanuel Lubezki (The New World), Cuarón's wildly successful feature debut (which has never been released in the U.S.) gave voice to a Mexican middle-class that had remained largely unseen onscreen, and surveys contemporary urban sexual mores with style to spare.
Spider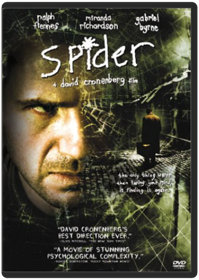 David Cronenberg
Spider (Ralph Fiennes) is in a constant struggle to overcome a traumatic event early in his life. He has been allowed a second chance at life after a long stay in a mental institution and returns to the streets where he grew up; sent to a halfway house under the stern but unsupervised watch of Mrs.Wilkenson (Lynn Redgrave). The sights, sounds and smells of revisiting the familiar streets of his old neighborhood send Spider further down a shadowy path that reawakens memories of his where his mother (Miranda Richardson) and his father (Gabriel Byrne) raised him. He soon begins to uncover the real truth shifting seamlessly back and forth between the tragic events that polarized a boy's adolescence to the shell of a man enduring the surreal plausible reality of today.
The Spirit of the Beehive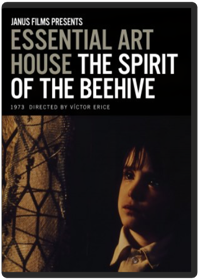 Víctor Erice
The Criterion Collection is proud to present Víctor Erice's spellbinding The Spirit of the Beehive, widely regarded as the greatest Spanish film of the 1970s. In a small Castilian village in 1940, directly following the country's devastating civil war, six-year-old Ana attends a traveling movie show of Frankenstein and becomes haunted by her memory of it. Produced as Franco's long regime was nearing its end, The Spirit of the Beehive is both a bewitching portrait of a child's inner life and an elusive, cloaked meditation of a nation trapped under tyranny—from one of cinema's most mysterious auteurs.
Start the Revolution Without Me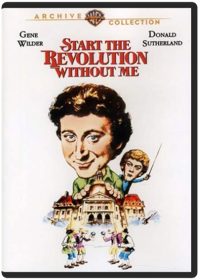 Bud Yorkin
Produced and directed by comedy veteran Bud Yorkin, Start the Revolution Without Me broke ground for a comedy revolution. It takes the tumultuous "let them eat cake" days of the French Revolution and gives everyone a figurative pie in the face. Two sets of twins are mismatched at birth so that years later, each set will have one Gene Wilder and one Donald Sutherland. One set grows up to be aristocratic swashbucklers; the other set are peasants. In a hilarious fluke of fate, they crisscross across classes. In the years following Start the Revolution Without Me, Woody Allen, Mel Brooks and the Abrahams/Zucker/Zucker team would all create madcap comedy masterpieces. A lineup like that must have had a tremendous Start.
Summer of Sam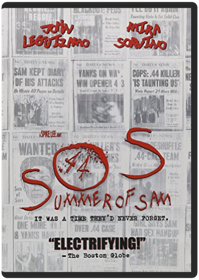 Spike Lee
It's important to note that Spike Lee's drama is not titled Son of Sam. Summer of Sam doesn't chronicle the killer as much as the times: the blistering hot summer of 1977 when the Big Apple's psyche was taken hostage by the lone gunman. We
Summertime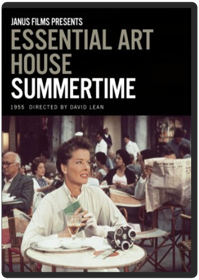 David Lean
JANE HUDSON, A LONELY AND SHELTERED MIDDLE-AGED SPINSTER ON HOLIDAY IN VENICE. HER LONG-DREAMED-OF ROMANCE FINALLY BECOMES A REALITY WHEN SHE MEETS A HANDSOME BUT MARRIED VENETIAN. THEIR ILL-FATED LOVE AFFAIR MAKES FOR A FRESHLY ENDEARING FILM.
Superjoint Ritual: Live at CBGB's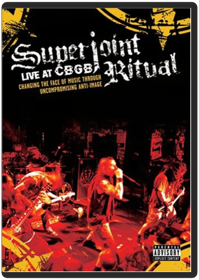 Superjoint Ritual
This 2004 concert at New York City's CBGB was everything the fans have come to expect: unbridled chaos, raw energy, and pure metal delivered only the way Superjoint can. It's the closest you can get to being there without actually jumping in the circle p
Superjoint Ritual: Live in Dallas, Texas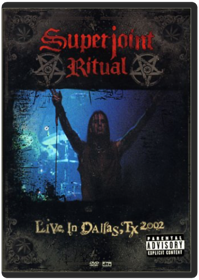 Superjoint Ritual
After taking the world by storm with their debut album "Use Once and Destroy", Superjoint Ritual embarked on a US tour that was nothing short of amazing. For the lucky fans who attended these gigs, it will be something they speak about for years. On a hot night in Dallas, the cameras rolled and the intensity, brutality and fury that is Superjoint was unleashed. With behind-the-scenes footage, the full concert and 5.1 surround sound, this video is a must have for heavy music fans everywhere!
Sweet Movie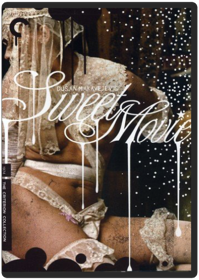 Dusan Makavejev
Pushing his themes of sexual liberation to their boiling point, Yugoslavian art-house provocateur Dusan Makavejev followed his international sensation WR: Mysteries of the Organism with this full-throated shriek in the face of bourgeois complacency and movie watching. Sweet Movie tackles the limits of personal and political freedom with kaleidoscopic feverishness, shuttling viewers from a gynecological beauty pageant to a grotesque food orgy with scatological, taboo-shattering glee. With its lewd abandon and sketch-comedy perversity, Sweet Movie became both a cult staple and an exemplar of the envelope pushing of 1970s cinema
Swimming Pool
Francois Ozon
Dive into a mind-bending thriller that's soaked with raw sensuality! A murder-mystery author's search for inspiration takes a wicked turn when she meets a sexy and provocative young woman with an explosive past, in the movie Interview calls "A thrilling film! Charlotte Rampling and Ludivine Sagnier sizzle!"
Talk Radio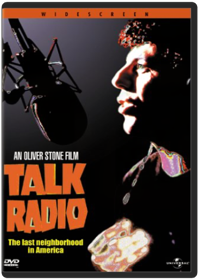 Oliver Stone
Academy Award-winning writer/director Oliver Stone brings shock radio to the screen in this relentlessly fast-paced suspense thriller. Dallas talk radio host Barry Champlain (Eric Bogosian) discovers one weekend that his skills in pushing people's buttons have won him a chance for national syndication. But instead of celebrating, he subjects his ex-wife (Ellen Greene) and co-workers to a darkly comic marathon bout of compulsive risk-taking with his unstable radio audience. Barry and his "fans" - the lonely, the angry and the dangerous - know that talk is not cheap, and words can kill.
Tape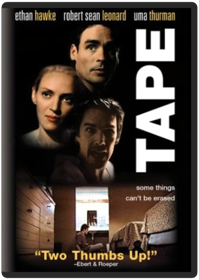 Richard Linklater
Ethan Hawke, Robert Sean Leonard, Uma Thurman - Director: Richard Linklater
Tapes of Wrath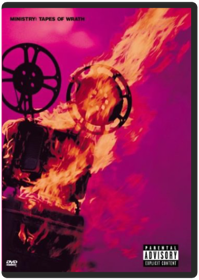 Ministry
Tapes of Wrath features 10 Ministry music videos - most of them too controversial for MTV. Even hardcore fans have rarely seen many of them. Now, finally, all of the Warner Brothers music videos released from Ministry, one of the most outrageous and influential industrial rock bands in history, and its spin-off alter-ego, Revolting Cocks, are collected in this, the "Zapruder film" of intense, sinister rock. Selections Include: Over The Shoulder Stigmata Flashback Burning Inside The Land Of Rape And Honey Jesus Built My Hotrod N.W.O. Just One Fix Lay Lady Lay Reload Bad Blood Crackin' Up Do Ya Think I'm Sexy
Taxidermia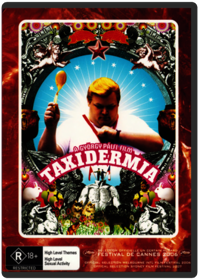 György Pálfi
Australia released, PAL/Region 0 DVD: it WILL NOT play on standard US DVD player. You need multi-region PAL/NTSC DVD player to view it in USA/Canada: LANGUAGES: Hungarian ( Dolby Digital 2.0 ), English ( Subtitles ), WIDESCREEN (1.78:1), SPECIAL FEATURES: Cast/Crew Interview(s), Interactive Menu, Scene Access, SYNOPSIS: Three generations of men from one Eastern-European family are the heroes of this surreal and confronting film. Grandfather, father, son. One is an orderly, one is a leading sportsman, and one is a master taxidermist. One desires love, the other success, and the third immortality. Not for the faint of heart or weak of stomach.

A critical highlight of last year's Melbourne International Film Festival, Taxidermia is a work of artistic and cinematic brilliance. It was an official selection at the Cannes Film Festival 2006 and will screen at this year's Sydney Film Festival. SCREENED/AWARDED AT: Fantasporto Awards, ...Taxidermia ( Taxidermia - Der Ausstopfer ) ( Taxidermie )
Tenacious D: The Complete Master Works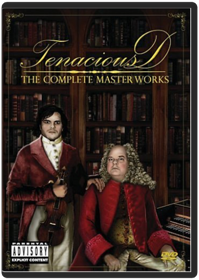 Tenacious D
With pitchfork and shovel, Tenacious D has labored to finally unearth the first ever Tenacious D-VD from the fragrant bowels of Hades. For years, this turd has been spit-polished, massaged, and finally sanctified by both Jables and KG, and they are now ready release it to the world.

This highly provocative DVD contains the legendary and epic recital at London's Brixton Academy that was by chance recorded on November 3, 2002. Watch as Jack and Kyle slay the mighty dragon and treat the British public to a phenomenal performance that includes the now classic D melodies; Wonderboy, Explosivo, Kyle Quit The Band, Friendship, Kielbasa, Dio, The Cosmic Shame, F#*! Her Gently, Tribute and the ever popular Live Short Films that have been screened during The D's shows.

The Complete Masterworks also contains the groundbreaking, hard to get (legally), HBO episodes which tell the tale of The D in their early days on the road to stardom.

But that's not all! Act now and a bonus second disc will be gifted to the first twelve million loyal Tenacious D apostles, included is an intimate portrait of Jack and Kyle and their life of carnal debauchery on the road. Lucky owners of the DVD will catch rare and gruesome behind the scenes glimpses of the making of the Tribute & Wonderboy videos as well as never before seen footage of The D as they perform their secret backstage rituals. TENACIOUS D: THE COMPLETE MASTERWORKS is truly a harbinger of the good times ahead as we all await the coming apocalypse.
That Mitchell and Webb Look - Season 1
David Kerr
United Kingdom released, PAL/Region 2 DVD: it WILL NOT play on standard US DVD player. You need multi-region PAL/NTSC DVD player to view it in USA/Canada: LANGUAGES: English ( Dolby Digital 2.0 ), SPECIAL FEATURES: Deleted Scenes, Documentary, Interactive Menu, Making Of, Scene Access, SYNOPSIS: Does Numberwang mean anything to you? Relive the entire hilarious series 1 of That Mitchell and Webb Look on DVD from October. The DVD is bursting with well loved characters such as Sir Digby Chicken Ceasar, Angel Summoner and BMX Bandit as well exclusive extras including, outtakes, behind the scenes and an M&W documentary. A must for any fans of Mitchell & Webb and the hit series Peep show. SCREENED/AWARDED AT: BAFTA Awards, ...That Mitchell and Webb Look - Series One ( That Mitchell and Webb Look - Series 1 ) ( That Mitchell & Webb Look )
That Mitchell and Webb Look - Season 2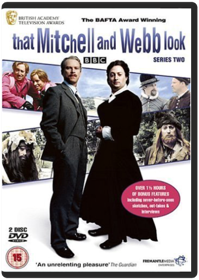 David Kerr
United Kingdom released, PAL/Region 0 DVD: it WILL NOT play on standard US DVD player. You need multi-region PAL/NTSC DVD player to view it in USA/Canada: LANGUAGES: English ( Dolby Digital Stereo ), WIDESCREEN (1.78:1), SPECIAL FEATURES: Alternative Footage, Cast/Crew Interview(s), Deleted Scenes, Interactive Menu, Making Of, Scene Access, SYNOPSIS: Two of the country's most popular comedians bring back their equally popular sketch show for a second series, and it shows that David Mitchell's and Robert Webb's respective stars are showing little sign of waning. Bringing back old characters with plenty of new ideas, That Mitchell And Webb Look's second series is funny, clever and destined to be watched over and over (even if it does struggle at times to match series one for gut-busting laughs). The duo seem to have a bit more money to work with here, too (helped in no small way by the continuing success too of Peep Show), but it's still the favourites from series one that generate many of the big laughs in That Mitchell And Webb Look. Game show parody Numberwang, in particular, is ingenious and very, very funny, and one of the absolute ongoing highlights of the show. Elsewhere, Sir Digby's return is less successful, and some of the new material is more hit and miss than you'd hope for. But the joy of That Mitchell And Webb Look is that there's usually a good laugh around the corner, and that proves to be the case here. It may not see the pair at their absolute peak, but this is sketch comedy as good as anyone else is doing on British television screens right now. Well worth your time. And funnybone... SCREENED/AWARDED AT: BAFTA Awards, ...That Mitchell and Webb Look - Series Two ( That Mitchell and Webb Look - Series 2 ) ( That Mitchell & Webb Look )
That Mitchell and Webb Look - Season 3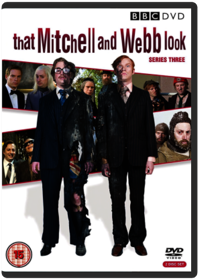 Ben Gosling Fuller
United Kingdom released, PAL/Region 2.4 DVD: it WILL NOT play on standard US DVD player. You need multi-region PAL/NTSC DVD player to view it in USA/Canada: LANGUAGES: English ( Dolby Digital Stereo ), English ( Subtitles ), ANAMORPHIC WIDESCREEN (1.78:1), SPECIAL FEATURES: 2-DVD Set, Anamorphic Widescreen, Commentary, Deleted Scenes, Interactive Menu, Making Of, Scene Access, SYNOPSIS: Off-the-wall sketches, new characters and the return of a few old favourites as Robert Webb and David Mitchell return for another series of the BAFTA-award winning comedy. This third series includes the accident prone adventures of Hennimore; a TV quiz show from after the end of civilisation; the real purpose of the Giant Death Ray; Russ Claus, Santa's troubled brother; an inventor too far ahead of his time; and the secret space cult of Vectron. You'll find the return of drunken super-sleuth Sir Digby Chicken Caesar; more from the Lazy Writers; and a plethora of sketches on subjects as varied as murder mystery; an argument between Queen Victoria and her prime-minister about a rather rude tree; and why firing a dog out of cannon is so much better than a doorbell. SCREENED/AWARDED AT: BAFTA Awards, ...That Mitchell and Webb Look - Series Three - 2-DVD Set ( That Mitchell and Webb Look - Series 3 ) ( That Mitchell & Webb Look )
That Mitchell and Webb Look - Season 4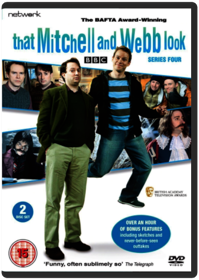 Ben Gosling Fuller
David Mitchell and Robert Webb are back with their fourth series, featuring a raft of brand-new ideas including the invention of the jet-pack; a sneaky robot; the correct (but confusing) way to talk to Caesar; a very old Sherlock Holmes and Watson; and a heavily armed man who's very keen on grammar.

There's also a return of some old favourites including the post-apocalyptic quiz show; accident-prone Hennimore; and Ted and Peter presenting Late Night Dog Poker.

Exclusive extras include out-takes, extended sketches and more.
The Thief of Bagdad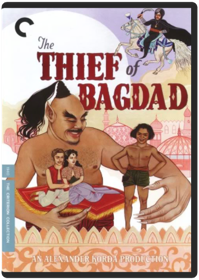 Ludwig Berger, Michael Powell, Tim Whelan, Alexander Korda, Zoltan Korda, William Cameron Menzies
Legendary producer Alexander Korda's marvel The Thief of Bagdad, inspired by The Arabian Nights, is one of the most spectacular fantasy films ever made, an eye-popping effects pioneer brimming with imagination and technical wizardry. When Prince Ahmad (John Justin) is blinded and cast out of Bagdad by the nefarious Jaffar (Conrad Veidt), he joins forces with the scrappy thief Abu (the incomparable Sabu, in his definitive role) to win back his royal place, as well as the heart of a beautiful princess (June Duprez). With its luscious Technicolor, vivid sets, and unprecedented visual wonders, The Thief of Bagdad has charmed viewers of all ages for decades.

Special Features
* - SPECIAL EDITION DOUBLE-DISC SET FEATURES:
* - New digital transfer, from restored film elements
* - Two audio commentaries: one featuring renowned directors Francis Ford Coppola and Martin Scorsese, and one with film and music historian Bruce Eder
* - Visual Effects,, a documentary about the technical achievements of The Thief of Bagdad
* - The Lion Has Wings (1940), Alexander Korda's propaganda film for the English war effort, created when The Thief of Bagdad went into production hiatus
* - Excerpts from codirector Michael Powell's audio dictations for his autobiography
* - Excerpts from a 1976 radio interview with composer Miklos Rózsa
* - Stills gallery featuring rare images of the film's production and photos shot in Dufaycolor Optional music and effects track
* - Theatrical trailer
* - PLUS: A booklet featuring new essays by film scholars Andrew Moor and Ian Christie
This Film Is Not Yet Rated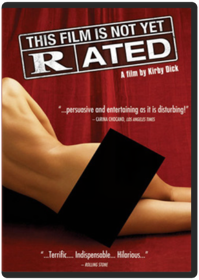 Kirby Dick
Three Documentaries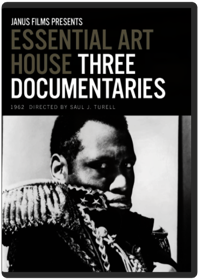 Saul J. Turell
Three... Extremes
Chan-wook Park, Fruit Chan, Takashi Miike
Three Extremes is a bracing triptych of horror stories uniting three of East Asia's most compelling directors — Japanese cult figure Takashi Miike, Hong Kongs Fruit Chan, and Koreas award-winning Park Chan-Wook. Using distinctive cinematic styles that span dream-like minimalism, savage comedy and baroque horror, these cutting-edge directors penetrate the dark heart of desire, examining the ghastly urges that transform ordinary people into monsters. Stylish, twisted and laced with haunting imagery, Three Extremes breaks the bounds of genre cinema, confirming the visionary talent of three master directors.
Thumbsucker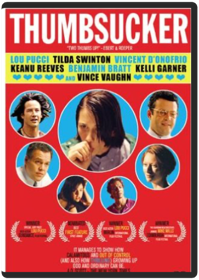 Mike Mills
Operating System: MOVIE
Too Naughty to Say No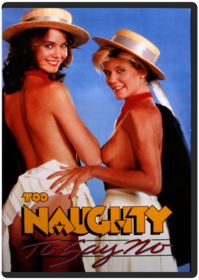 Humphry Knipe
Top Secret!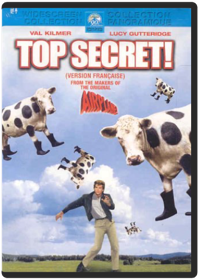 Jim Abrahams, David Zucker, Jerry Zucker
In between the disaster movie satire Airplane! in 1980 and the hardboiled cop show parody The Naked Gun in 1988, the comedy crew of Jerry Zucker, Jim Abrahams, and David Zucker put together a picture that's almost as funny as their better-known hits. Top Secret! sends up spy movies and cheesy teen rock & roll musicals. Val Kilmer stars as swivel-hipped American rocker Nick Rivers, a sort of blonde Elvis whose secret weapon is Little Richard's tune "Tutti Fruitti." On tour behind the Iron Curtain, Nick strikes blows for democracy overtly and covertly, with his music as well as his espionage skills. In short, this is a very, very silly motion picture. Some great gags, including a subtitled scene in a Swedish book shop, and an inspired bit with a Ford Pinto that not everybody may get anymore. (The Pinto, you may or may not recall, was notoriously prone to gas tank explosions when rear-ended.) —Jim Emerson
Toys
Barry Levinson
Enter a spectacular world of whimsy, fun and fantasy in this acclaimed visual extravaganza directed by Barry Levinson. Robin Williams stars as Leslie Zevo, a fun-loving adult who must save his late father's toy factory from his evil uncle (Michael Gambon), a war-loving general who builds weapons disguised as toys. Aided by his sister (Joan Cusack) and girlfriend (Robin Wright), Leslie sets out to thwart his uncle and restore joy and innocence to their special world.
Turkish Delight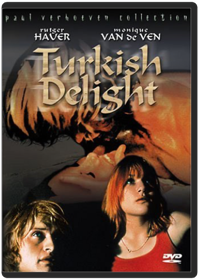 Paul Verhoeven
Tweaker: 2 a.m. Wake Up Call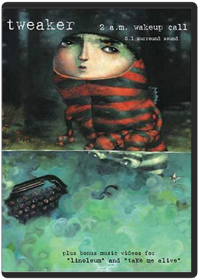 Tweaker
2 A.M. Wake Up Call includes the music of Tweaker's follow-up to the 2001 debut release 'The Attraction To All Things Uncertain.' Tweaker is the quasi-solo project (some say alter ego) that Vrenna started after his departure from Nine Inch Nails in 1996. 2 A.M. Wake Up Call is a nightmare record about dreams, nightmares, and insomnia - things that keep us up at night.

Vrenna explains that his wife's suffering with insomnia, where she would bolt awake every night, at exactly the same time, 2 A.M., was the inspiration for the record. It led Vrenna to sharing her insomnia night after night and discovered that when the world-at-large was fast asleep Vrenna had unearthed a wealth of creative energy in him. These were the hours when most of the work on 2 A.M. Wake Up Call occured.

When collaborating with the guest singers, Vrenna explained his inspirations and asked, "What keeps you up at night? And what do you dream about?" What you hear lyrically on the album is how each singer interpreted the music and direction.

Track Listing:
1. Ruby
2. Cauterized
3. Worse Than Yesterday
4. Truth Is
5. Remorseless
6. Pure Genius
7. It's Still Happening
8. 2 A.M.
9. Movement Of Fear
10. Sleepwalking Away
11. The House I Grew Up In
12. Crude Sunlight
Ugetsu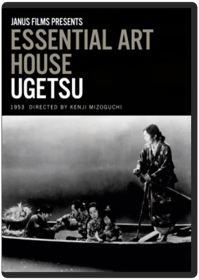 Kenji Mizoguchi
Having refined his craft in the silent era, Kenji Mizoguchi was an elder statesman of Japanese cinema fiercely revered by Akira Kurosawa and other younger directors by the time he made Ugetsu. And with this exquisite ghost story, a fatalistic wartime tragedy derived from stories by Akinari Ueda and Guy de Maupassant, he created a touchstone of his art, his long takes and sweeping camera guiding the viewer through a delirious narrative about two villagers whose pursuit of fame and fortune leads them far astray from their loyal wives. Moving between the terrestrial and the otherworldly, Ugetsu reveals essential truths about the ravages of war, the plight of women, and the pride of men.

TWO-DVD SPECIAL EDITION FEATURES
-New 4K digital restoration undertaken by The Film Foundation
-Audio commentary by filmmaker, critic, and festival programmer Tony Rayns
-Kenji Mizoguchi: The Life of a Film Director (1975), a 150-minute documentary by Kaneto Shindo
-Two Worlds Intertwined, a 2005 appreciation of Ugetsu by filmmaker Masahiro Shinoda
-Process and Production, a 2005 interview with Tokuzo Tanaka, first assistant director on Ugetsu
-Interview from 1992 with cinematographer Kazuo Miyagawa
-Trailers
-An essay by film critic Phillip Lopate
Umberto D.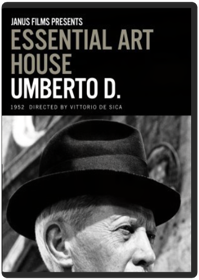 Vittorio De Sica
Shot on location with a cast of nonprofessional actors, Vittorio De Sica's neorealist masterpiece follows Umberto D., an elderly pensioner, as he struggles to make ends meet during Italy's postwar economic boom. Alone except for his dog, Flike, Umberto strives to maintain his dignity while trying to survive in a city where traditional human kindness seems to have lost out to the forces of modernization. Umberto's simple quest to fulfill the most fundamental human needs—food, shelter, companionship—is one of the most heartbreaking stories ever filmed and an essential classic of world cinema.
The Unbearable Lightness of Being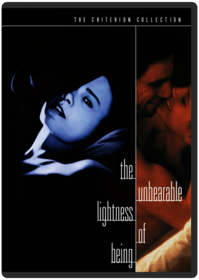 Philip Kaufman
Unbearable Lightness of Being, The: Special Edition (Dbl DVD)
Very Bad Things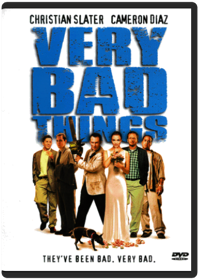 Peter Berg
When a stripper dies at his bachelor party, Kyle Fisher and his friends decide to bury the evidence, but fate has a way of not letting the truth stay buried for long.
Genre: Feature Film-Comedy
Rating: R
Release Date: 11-JAN-2000
Media Type: DVD
The Video Collection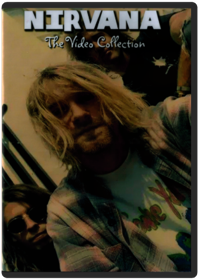 Nirvana
The Villain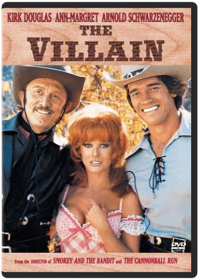 Hal Needham
Viridiana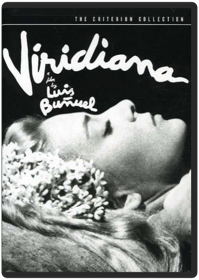 Luis Buñuel
Banned in Spain and denounced by the Vatican, Luis Bunuel's hilarious vision of life as a beggar's banquet is regarded by many as his masterpiece. In it, the young novice Viridiana does her utmost to maintain her Catholic principles, but her lecherous uncle and a motley assemblage of paupers force her to confront the limits of her idealism. Winner of the Palme d'Or at the 1961 Cannes Film Festival, this anticlerical free-for-all is as shocking today as ever.
Voliminal: Inside the Nine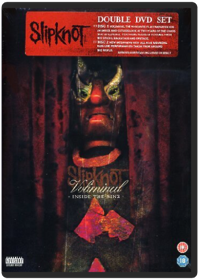 Slipknot
Slipknot, the multi-platinum, Grammy-winning, hard rock enigma, will release the DVD VOLIMINAL: INSIDE THE NINE. A special double disc package, VOLIMINAL: INSIDE THE NINE takes the viewer on a several hour journey into the world of Slipknot as the band recently circled the globe in support of the multi-platinum album VOL. 3: (THE SUBLIMINAL VERSES). Far from your usual tour film, VOLIMINAL: INSIDE THE NINE is more of an art piece — while fans are taken in the studio, on stage, backstage, on their tour bus and everywhere in between as they experience the energy of a band literally living, breathing and fighting for the music they created, none of it unfolds in ways you'd expect.
Volumen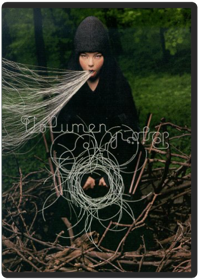 Björk
Bjork ~ Bjork - Volumen
Waking Life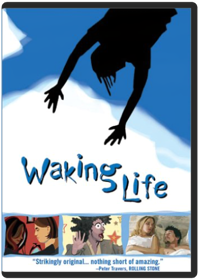 Richard Linklater
From the director of Slacker and Dazed and Confused comes one of the most imaginative animated features ever made. This funny, ingenious film, which Rolling Stone Magazine calls "nothing short of amazing," explores the fascinating question: "Are we sleep-walking through our waking state or wake- walking through our dreams"? Join Wiley Wiggins as he searches for answers to lifes most important questions in a world that may or may not be reality in the "most visually alive movie of the year." (Roger Ebert, Chicago Sun Times)
The Watcher in the Attic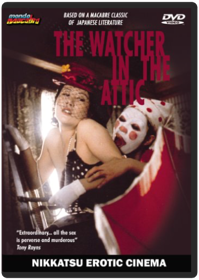 Noboru Tanaka
The film is set in 1923 in a cheap Tokyo boarding house. The landlord, Goda, roams through the attic, observing the weird lives of his tenants through holes in the ceiling. One day he sees a prostitute murder one of her clients and decides that at last he has found his soul mate... Based on stories by the Japanese master of horror, Edogawa Rampo, the film features some of the most bizarre sex scenes ever, including the story of a man who hides inside a special chair, so that a naked woman can sit on him.
Welcome to the Videos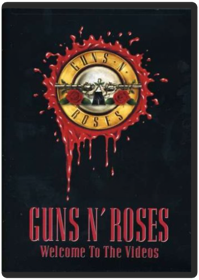 Guns N' Roses
This DVD features 13 full length Guns N Roses music videos, including their top hits.
White Dog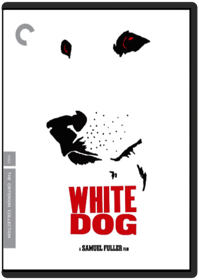 Samuel Fuller
Samuel Fuller's throat-grabbing exposé on American racism was misunderstood and withheld from release when it was made in the early eighties; today, the notorious film is lauded for its daring metaphor and gripping pulp filmmaking. Kristy McNichol stars as a young actress who adopts a lost German Shepherd, only to discover through a series of horrifying incidents that the dog has been trained to attack black people, and Paul Winfield plays the animal trainer who tries to cure him. A snarling, uncompromising vision, White Dog is a tragic portrait of the evil done by that most corruptible of animals: the human being.

SPECIAL EDITION FEATURES:
New, restored high-definition digital transfer of the uncut version, approved by producer Jon Davison
New video interviews with producer Davison, co-writer Curtis Hanson, and Sam Fuller s widow, Christa Lang-Fuller
An interview with dog trainer Karl Lewis-Miller
Rare photos from the film s production

PLUS: A booklet featuring new essays by critics J. Hoberman and Armond White, plus a rare 1982 interview in which Fuller interviews the canine star of the film
The Work of Director Anton Corbijn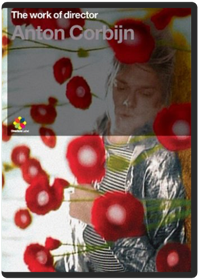 Anton Corbijn
Legendary photographer and director Anton Corbijn is responsible for many of the most indelible and important images of the past two and a half decades. His recently released book U2 & I is a photographic retrospective of his 25 year collaboration with U2. Later this year, Anton will direct his first feature film, Control, based on the life of the late Joy Division lead singer Ian Curtis.
The Work of Director Chris Cunningham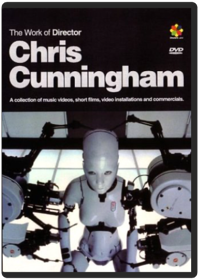 Chris Cunningham
This DVD features the work of Director Chris Cunningham and features his music vieos for Autechre, Aphex Twin, Portishead, Madonna, Leftfield, Squarepusher and Bjork Also includes a collection of outtakes, edited by Chris, Aphex Twin rehearsal tapes, a 10
The Work of Director Jonathan Glazer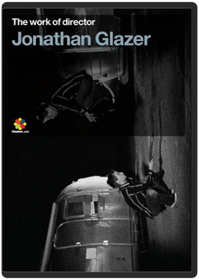 Jonathan Glazer
Jonathan Glazer is a music video and commercial icon whose extraordinary work reveals his gift for intense visual ambition. After winning multiple awards for both mediums he directed the 2001 feature film, Sexy Beast starring Sir Ben Kingsley, followed in 2004 by Birth starring Nicole Kidman.
The Work of Director Mark Romanek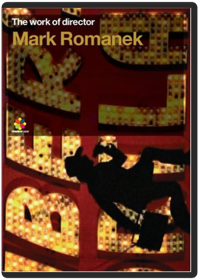 Mark Romanek
Artists who've worked with him describe Mark Romanek as "meticulous" and "demanding." Yet, the biggest names in the business have clamored to work with the mercurial helmer, because they know he'll make them look good: Madonna ("Rain"), No Doubt ("Hella Good"), etc. Along the way, the Grammy winner has been behind some of the world's most famous—and infamous—videos.
Read our interview with Mark Romanek. On the groundbreaking side, there's Lenny Kravitz's exhilarating "Are You Gonna Go My Way," which made the musician a star in one fell swoop. On the controversial side, there's Fiona Apple's teasing "Criminal," Nine Inch Nails' macabre "Closer," and Jay-Z's apocalyptic "99 Problems"—the latter two in director's cut editions. In another class entirely, is Romanek's heartbreaking video for Johnny Cash's "Hurt." More than a promo, it's an elegy for a legend. Despite an interview with Robin Williams, this collection otherwise overlooks Romanek's features, One Hour Photo and Static. —Kathleen C. Fennessy

See More

Be sure to check out The Director's Label Boxed Set Vol. 2, featuring The Work of Mark Romanek, and volumes by Jonathan Glazer, Anton Corbijn, and Stéphane Sednaoui.
The Work of Director Michel Gondry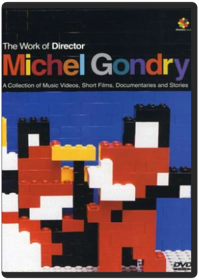 Michel Gondry
This DVD features the work of director Michel Gondry, including music videos by The White Stripes, Kylie Minogue, The Chemical Brothers, Bjork, Beck, Foo Fighters, Daft Punk and Cibo Matto, also Drumb and Drumber, La Lettre, Pecan Pie (starring Jim Carrey
The Work of Director Spike Jonze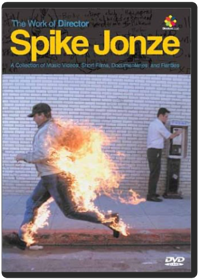 Spike Jonze
From Spike Jonze, the acclaimed director of the smash films "Adaptation" & "Being John Malkovich" comes Directors Label: The Work of Director Spike Jonze. This 2-sided DVD is the first time the bulk of Spike's non-theatrical work has ever been compiled o
The Work of Director Stéphane Sednaoui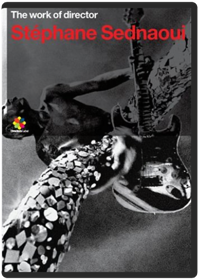 Stephane Sednaoui
Sednaoui's career took off with the phenomenal success of his videos for Red Hot Chili Peppers "Give It Away" and U2's "Mysterious Ways" in the early 1990's and ever since he has been redefining music videos and photography with his stylish and unique work.