It Happened One Night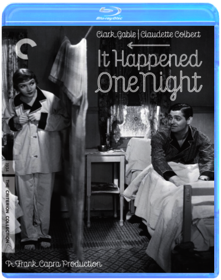 Frank Capra
Frank Capra Academy Award winning classic, starring Clark Gable and Claudette Colbert for your enjoyment.
A Day in the Country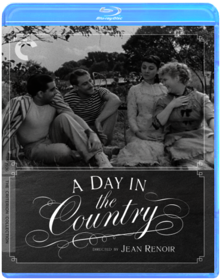 Jean Renoir
This bittersweet work from Jean Renoir (The Rules of the Game), based on a story by Guy de Maupassant, is a tenderly comic idyll about a city family's picnic in the French countryside and the romancing of the mother and grown daughter by two local men. Conceived as part of a larger project that was never completed, shot in 1936, and released ten years later, the warmly humanist vignette A Day in the Country ranks among Renoir's most lyrical films, with a love for nature imbuing its every beautiful frame.
Reefer Madness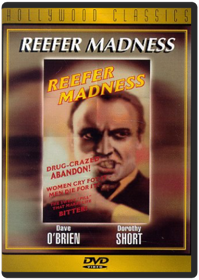 Carl Pierson, Louis J. Gasnier
Reefer Madness
Pygmalion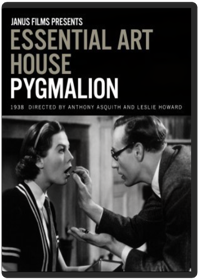 Anthony Asquith Leslie Howard
Brand Name: IMAGE ENTERTAINMENT Mfg#: 715515043519, Shipping Weight: 0.17 lbs, Manufacturer:, Genre: MISCELLANEOUS, All music products are properly licensed and guaranteed authentic.
The Mikado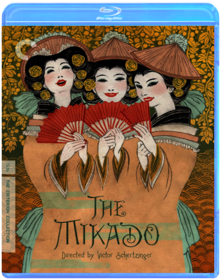 Victor Schertzinger
The legendary Gilbert and Sulliavan troupe the D'Oyly Carte Opera Company joined forces with Hollywood for this 1939 Technicolor version of the fabled comic opera, the first complete work by the famed duo to be adapted for the screen, directed by musician and Oscar-nominated filmmaker Victor Schertzinger (One Night of Love, Road to Singapore). The result is a lavish cinematic retelling of the British political satire set in exotic Japan, with such enduringly popular numbers as "A Wandering Minstrel I" and "Three Little Maids from School Are We," and featuring performances by American singer Kenny Baker as well as a host of renowned D'Oyly Carte actors, including Martyn Green and Sydney Granville.
The Great Dictator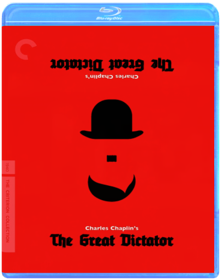 Charlie Chaplin
In his notorious masterpiece, The Great Dictator, Charlie Chaplin (City Lights, Modern Times) offers both a cutting caricature of Adolf Hitler and a sly tweaking of his own comic persona. Chaplin (in his first pure talkie) brings his sublime physicality to two roles: the cruel yet clownish "Tomanian" dictator and the kindly Jewish barber who is mistaken for him. Featuring Jack Oakie (Thieves' Highway, Lover Come Back) and Paulette Goddard (Modern Times, The Women) in stellar supporting turns, The Great Dictator, boldly going after the fascist leader before the U.S.'s official entry into World War II, is an audacious amalgam of politics and slapstick that culminates in Chaplin's famously impassioned plea for tolerance.
Sullivan's Travels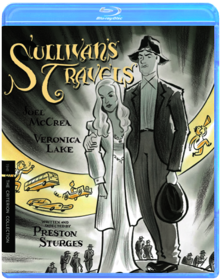 Preston Sturges
I Married a Witch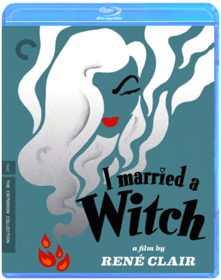 Rene Clair
Veronica Lake (Sullivan's Travels) casts a seductive spell as a charmingly vengeful sorceress in this supernatural screwball classic. Many centuries after cursing the male descendants of the Salem puritan who sent her to the stake, this blonde bombshell with a broomstick finds herself drawn to one of them—a prospective governor (Design for Living's Fredric March) about to marry a spoiled socialite (I Want to Live's Susan Hayward). This most delightful of the films the innovative French director René Clair (Le million) made in Hollywood is a comic confection bursting with playful special effects and sparkling witticisms.
Kind Hearts and Coronets
Robert Hamer
Director Robert Hamer's fiendishly funny Kind Hearts and Coronets stands as one of Ealing Studios' greatest triumphs, and one of the most wickedly black comedies ever made. Dennis Price is sublime as an embittered young commoner determined to avenge his mother's unjust disinheritance by ascending to the dukedom. Unfortunately, eight family members (all played by the incomparable Alec Guinness) must be eliminated before he can do so. SPECIAL FEATURES: New, restored high-definition digital transfer, BBC programs on Alec Guinness and the history of Ealing Studios, Gallery of archival production and publicity photographs, Original theatrical trailer and A new essay by film critic and historian Philip Kemp.
The Importance of Being Earnest
Anthony Asquith
In this film adaption of Oscar Wilde's classic comedy of manners, two eligible bachelors use the name Ernest while courting two young ladies with a preference for the name, with confusing results.
Waiting Women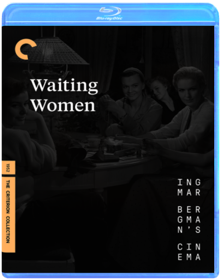 Ingmar Bergman
While at a summerhouse, awaiting their husbands' return, a group of sisters-in-law recount stories from their respective marriages.
Monsieur Hulot's Holiday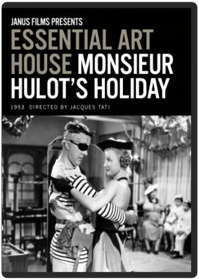 Jacques Tati
Pipe-smoking Monsieur Hulot, Jacques Tati's endearing clown, takes a holiday at a seaside resort where his presence provokes one catastrophe after another. Tati's wildly funny satire of vacationers determined to enjoy themselves includes a series of precisely choreographed sight gags involving dogs, boats and firecrackers. The first entry in the Hulot series is a masterpiece of gentle slapstick.
A Lesson in Love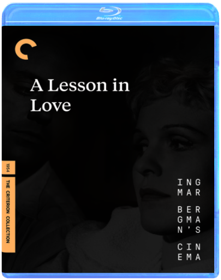 Ingmar Bergman
A couple deep into their married years seek fresh pastures. David, a gynecologist, falls for one of his patients, while his wife, Marianne, flounces off to Copenhagen to renew her fling with a sculptor.

Smiles of a Summer Night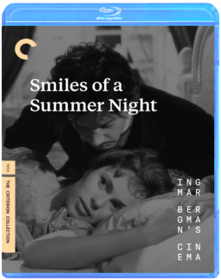 Ingmar Bergman
A trio of couples meet at a country estate for a weekend vacation, but there, under the idyllic summer moonlight, a series of swapping interludes ensues.

The Devil's Eye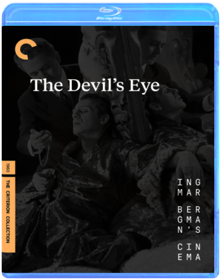 Ingmar Bergman
A reincarnated Don Juan is sent on assignment from the Devil to seduce a country parson's young daughter, tarnishing her purity and shattering her faith in love.
Viridiana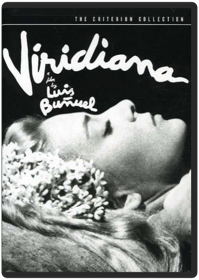 Luis Buñuel
Banned in Spain and denounced by the Vatican, Luis Bunuel's hilarious vision of life as a beggar's banquet is regarded by many as his masterpiece. In it, the young novice Viridiana does her utmost to maintain her Catholic principles, but her lecherous uncle and a motley assemblage of paupers force her to confront the limits of her idealism. Winner of the Palme d'Or at the 1961 Cannes Film Festival, this anticlerical free-for-all is as shocking today as ever.
Mamma Roma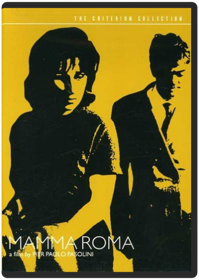 Pier Paolo Pasolini
Anna Magnani is Mamma Roma, a middle-aged prostitute who attempts to extricate herself from her sordid past for the sake of her son. Filmed in the great tradition of Italian neorealism, Mamma Roma offers an unflinching look at the struggle for survival in postwar Italy, and highlights director Pier Paolo Pasolini#s lifelong fascination with the marginalized and dispossessed. Though banned upon its release in Italy for obscenity, today Mamma Roma is considered a classic: a glimpse at a country#s most controversial director in the process of finding his style and a powerhouse performance by one of cinema#s greatest actresses.
All These Women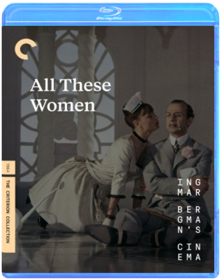 Ingmar Bergman
A pretentious music critic visits the summer home of a celebrated cellist, hoping to write a biography. He is stymied by the cellist's "harem," who know just how to play him like an instrument. Having cleverly dealt with the virtuoso's vanity and infantilism, they now toy with his would-be biographer, who appears to want to become the man he is writing about.
Dr. Strangelove, Or: How I Learned to Stop Worrying and Love the Bomb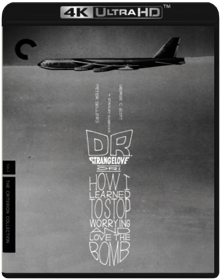 Stanley Kubrick
Chimes at Midnight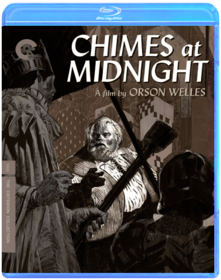 Orson Welles
The crowning achievement of Orson Welles's extraordinary film career, Chimes at Midnight was the culmination of the filmmaker s lifelong obsession with Shakespeare s ultimate rapscallion, Sir John Falstaff. Usually a comic supporting figure, Falstaff the loyal, often soused friend of King Henry IV s wayward son Prince Hal here becomes the focus: a robustly funny and ultimately tragic screen antihero played by Welles with looming, lumbering grace. Integrating elements from both Henry IV plays as well as Richard II, Henry V, and The Merry Wives of Windsor, Welles created a gritty and unorthodox Shakespeare film, one that he intended, he said, as a lament . . . for the death of Merrie England. Poetic, philosophical, and visceral with a kinetic centerpiece battle sequence that rivals anything else in the director s body of work Chimes at Midnight is as monumental as the figure at its heart.

BLU-RAY SPECIAL EDITION FEATURES
- New digital restoration, with uncompressed monaural soundtrack
- Audio commentary featuring film scholar James Naremore, author of The Magic World of Orson Welles
- New interview with actor Keith Baxter
- New interview with director Orson Welles s daughter Beatrice Welles, who appeared in the film at age seven
- New interview with actor and Welles biographer Simon Callow
- New interview with film historian Joseph McBride, author of What Ever Happened to Orson Welles?
- Interview with Welles while at work editing the film, from a 1965 episode of The Merv Griffin Show
- Trailer
Fists in the Pocket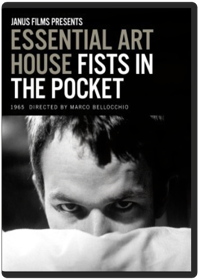 Anita Cacciolati, Silvano Agosti, Marco Bellocchio
A dark, perverse portrait of family dysfunction, Fists in the Pocket stunned moviegoers and critics alike with its unflinching social critique and brazenly assured style. This award-winning feature debut by writer/director Marco Bellocchio (Devil in the Flesh) heralds the arrival of a powerful filmmaking voice, and ranks as a truly unique classic of Italian cinema. Stars Lou Castel (The Leopard, Irma Vep, Rorret).
Loves of a Blonde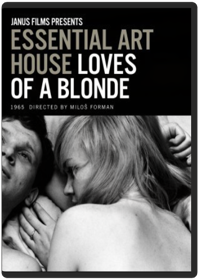 Milos Forman
A Czech musician seduces and abandons a factory worker. Directed by Milos Forman.
The Hawks and the Sparrows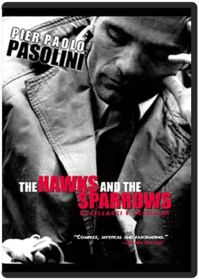 Pier Paolo Pasolini
THE HAWKS AND THE SPARROWS, a wild comic fable, stars the beloved stone faced clown Toto as an Italian everyman, and Ninetto Davoli as his good natured but empty headed son. Pasolini uses a comic crow, which philosophizes amusingly and pointedly about the passing scene, as a counterpoint to the performers, representing humanity, as they progress down the road of life. Pasolini presents a tragic fable which shows two delightful innocents caught, like many Italians, between the Church and Marxism.
The Fearless Vampire Killers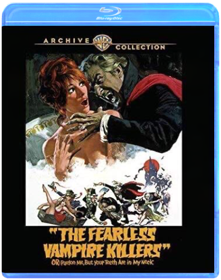 Roman Polanski
Its the living end, a fancy-dress ball for blood fiends in Count Von Krolocks Transylvanian castle. Surely no mortal would be foolish enough to infiltrate this hemogobbling horror of a soiree. But partygoers notice something in the ballroom mirrors: the reflections of humans vampire killers dancing among them. Director/cowriter Roman Polanski (The Pianist, Rosemary s Baby, Chinatown) spoofs vampire movies with this droll balancing act of shocks and laughs. He also portrays Alfred, mousy apprentice to a doddering researcher of vampirism (Jack MacGowran)...and the lovestruck defender of gorgeous Sarah (Sharon Tate) when the Count (Ferdy Mayne) tries to make her the ghoul of his dreams. It s all fang-tastic fun!
Theatre of Mr & Mrs Kabal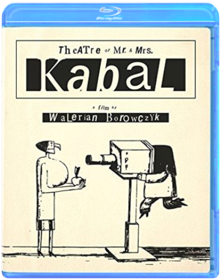 Walerian Borowczyk
Barbarella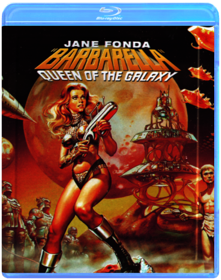 Roger Vadim
Sexy Barbarella roams 41st-century space with her blind guardian angel, Pygar.
If....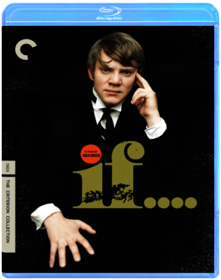 Lindsay Anderson
If…., directed by Lindsay Anderson (This Sporting Life), is a daringly chaotic vision of British society, set in a boarding school in late-sixties England. Before Kubrick made his mischief iconic in A Clockwork Orange, Malcolm McDowell made a hell of an impression as the insouciant Mick Travis, who, along with his school chums, trumps authority at every turn, finally emerging as a violent savior against the vicious games of one-upmanship played by both students and masters. Mixing color and black and white as audaciously as it mixes fantasy and reality, If…. remains one of cinema's most unforgettable rebel yells.
Yellow Submarine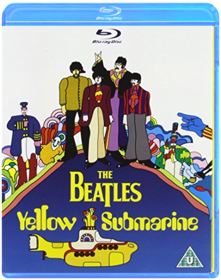 The Beatles
The Beatles' classic 1968 animated feature film, Yellow Submarine, has been digitally restored for DVD and Blu-ray release. The film's songtrack album CD is also being re-issued.

Currently out of print, the film has been restored in 4K digital resolution for the first time by Paul Rutan Jr. and his team of specialists at Triage Motion Picture Services and Eque Inc. Due to the delicate nature of the hand-drawn original artwork, no automated software was used in the digital clean-up of the film's restored photochemical elements. This was all done by hand, frame by frame.

Bonus features for the Yellow Submarine DVD and Blu-ray include a short making-of documentary titled Mod Odyssey" (TRT: 7:30), the film's original theatrical trailer, audio commentary by producer John Coates and art director Heinz Edelmann, several brief interview clips with others involved with the film, storyboard sequences, 29 original pencil drawings and 30 behind-the-scenes photos. Both Digipak packages will include reproductions of animation cels from the film, collectible stickers, and a 16-page booklet with a new essay by Yellow Submarine aficionado John Lasseter (Chief Creative Officer, Walt Disney and Pixar Animation Studios).

Directed by George Dunning, and written by Lee Minoff, Al Brodax, Jack Mendelsohn and Erich Segal, Yellow Submarine began its voyage to the screen when Brodax, who had previously produced nearly 40 episodes of ABC's animated Beatles TV series, approached The Beatles' manager Brian Epstein with a unique vision for a full-length animated feature.

Yellow Submarine, based upon a song by John Lennon and Paul McCartney, is a fantastic tale brimming with peace, love, and hope, propelled by Beatles songs, including Eleanor Rigby," When I'm Sixty-Four," Lucy in the Sky With Diamonds," All You Need Is Love," and It's All Too Much." When the film debuted in 1968, it was instantly recognized as a landmark achievement, revolutionizing a genre by integrating the freestyle approach of the era with innovative animation techniques.

Blu-Ray Packaging:

Digi Blu-Ray to include 16 page booklet, reproductions of film cells of each of the four Beatles characters + stickers.

Blu-Ray Tracklisting

Feature film [TRT: 89:00]

Fully restored in 4K and presented in the original aspect ratio of 1:66-1

Audio options:

English 5.1 DTS

German 5.1 DTS

Italian 5.1 DTS

English Dolby Stereo

Original Mono

Audio Commentary Heinz Edelmann (Art Director) and John Coates (Producer)

Subtitle languages (feature only):

English, French, German, Spanish, Italian, Portuguese, Dutch, Swedish, Norwegian, Danish, Polish, Finnish, Japanese

Extra features:

Mod Odyssey documentary [TRT: 7:30]

Original theatrical trailer [TRT: 3:30]

Storyboard sequences:

- Sea of Monsters (split screen footage) [TRT: 4:20]

- Battle of the Monsters [118 images]

- Pepperland [64 images]

Interviews:

- Paul Angelis (voice of Ringo and Chief Blue Meanie) [TRT: 1:39]

- John Clive (voice of John) [TRT: 2:03]

- David Livesey (key animator) [TRT: 1:11]

- Millicent McMillan (Heinz Edelmann's assistant) [TRT: 1:12]

- Jack Stokes (animation director) [TRT: 3:42]

- Erich Segal (co-writer) [TRT: 1:38]

Original pencil drawings [29 images]

Behind-the-scenes photos [30 images]
Attraction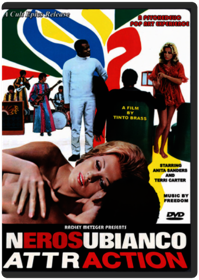 Tinto Brass
Porcile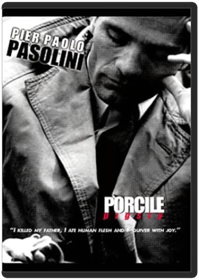 Pier Paolo Pasolini
Porcile, (Pigsty) the story of a cannibal in a medieval wasteland is interwoven with that of the son of an ex-Nazi industrialist in modern day Germany. The young German, who is more attracted to pigs than his fiancee, and the cannibal become sacrificial victims of their different societies. This strange, grotesque and thought provoking parable is filmed with such a calm beauty and underlying disgust that it gains a deep significance as an attack on the middle classes of the 20th century.
Beyond the Valley of the Dolls
Russ Meyer
Beyond the Valley of the Dolls (The Criterion Collection) [Blu-ray] [Blu-ray] [2016] ...
The Howl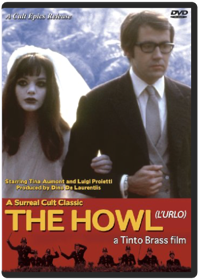 Tinto Brass
The Howl is a true surrealist cult classic, filled with eye-shattering imagery, visual jokes, impossible characters, riotous comedy, and punk rock music well before its time. A young bride escapes her wedding ceremony with a stranger and together they set off on an epic journey though increasingly bizarre lands. They encounter talking animals and mournful exhibitionists, converse with a discoursing rock, journey through a surrealist's psychedelic hotel, instigate a prison riot, escape from naked cannibals living in a tree and battle a wind-up midget dictator! Featuring the legendary Tina Aumont (Casanova) as the bride and Italy's great clown Luigi Proietti as her make-shift partner, The Howl challenges authority and convention in the true anarchist spirit of the 1960s.

Famous for his later erotica, Tinto Brass presents here one of the greatest works of the era - along with A Clock Work Orange, a film he was asked to direct, but instead made The Howl; one of the strangest films ever! Cult Epics presents the rare, original version of The Howl, taken directly from Tinto Brass' personal print.

Italian language with optional English subtitles.

Special Features:

Widescreen Version (16X9 Enhanced)Newly Restored, Uncensored Director's CutExclusive English Audio Commentary By Tinto BrassLobby Card GalleryTrailer
Start the Revolution Without Me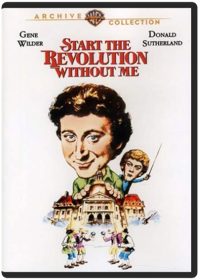 Bud Yorkin
Produced and directed by comedy veteran Bud Yorkin, Start the Revolution Without Me broke ground for a comedy revolution. It takes the tumultuous "let them eat cake" days of the French Revolution and gives everyone a figurative pie in the face. Two sets of twins are mismatched at birth so that years later, each set will have one Gene Wilder and one Donald Sutherland. One set grows up to be aristocratic swashbucklers; the other set are peasants. In a hilarious fluke of fate, they crisscross across classes. In the years following Start the Revolution Without Me, Woody Allen, Mel Brooks and the Abrahams/Zucker/Zucker team would all create madcap comedy masterpieces. A lineup like that must have had a tremendous Start.
The Twelve Chairs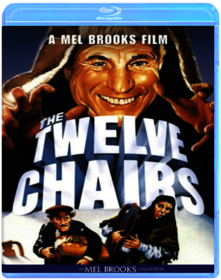 Mel Brooks
The Decameron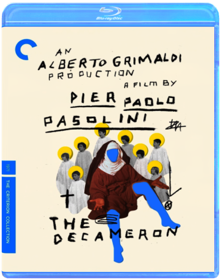 Pier Paolo Pasolini
The Telephone Book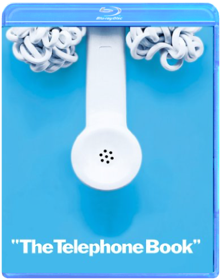 Nelson Lyon
A major, though forgotten, work from New York's underground film scene of the late 60s and early 70s, Nelson Lyon's The Telephone Book tells the story of Alice, a sex-obsessed hippie who falls in love with the world's greatest obscene phone caller and embarks on a quest to find him. Her journey introduces her to an avant-garde stag filmmaker, a manipulative psychiatrist, a lesbian housewife, and more. Photographed in high-contrast black-and-white, and punctuated with a remarkable, surreal color animated sequence, The Telephone Book is one of the greatest cult films you've probably never heard of.

Bonus Features:
1. Restored in 2K from a 35mm archival print
2. Commentary track by Producer Merv Bloch
3. Two theatrical trailers
4. Radio spots
4. Still gallery
The Canterbury Tales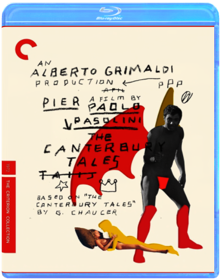 Pier Paolo Pasolini
Fritz the Cat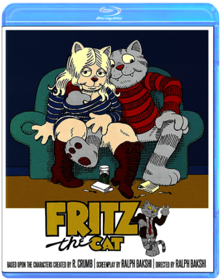 Ralph Bakshi
Full-length adult animated movie featuring a hypocritical swinging college student cat who raises hell in a satiric vision of various elements on the 1960's.
Sex in the Comics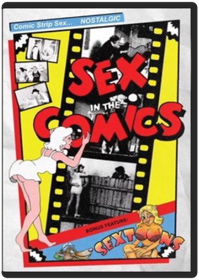 Anthony Spinelli
What?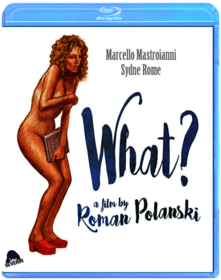 Roman Polanski
Roman Polanski described it as the ribald adventures of an innocent girl. More than four decades after its controversial release, it remains the most butchered, debated and least-seen film of the Oscar-winning director's entire career. The succulent Sydne Rome stars as an oft-naked American girl lost inside a Mediterranean villa inhabited by priests, pianists, perverts and a pimp (a deliciously bizarre performance by Marcello Mastroianni) while indulging in madcap acts that even include ping-pong. Hugh Griffith (Tom Jones), Romolo Valli (Boccaccio 70) and Polanski himself co-star in this surreal and sexy comedy, now finally restored to its original running time from a vault print reportedly stolen from the wine cellar of producer Carlo Ponti!

Special Features:Featurette: Sydne In Wonderland - Interview With Star Sydne RomeFeaturette: Memories Of A Young Pianist - Interview With Composer Claudio GizziFeaturette: A Surreal Pop Movie - Interview With Cinematographer Marcello GattiTheatrical Trailer
Arabian Nights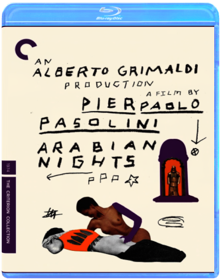 Pier Paolo Pasolini
Blazing Saddles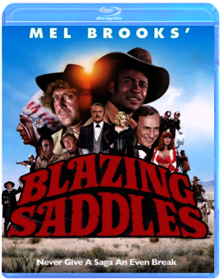 Mel Brooks
Female Trouble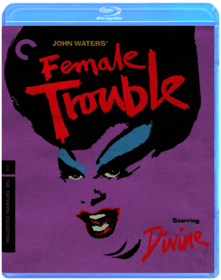 John Waters
Flesh Gordon
Michael Benveniste, Howard Ziehm
Jason Williams, Suzanne Fields. Flesh Gordon, Dale Ardor and scientist Flexi Jerkoff travel to the planet Porno to save the Earth from Emperor Wang in this sexy spoof. Complete, uncut version restored from the original master. 1975/color/90 min/unrated/widescreen.
Phantom of the Paradise
Brian De Palma
Phantom Of The Paradise is a ground-breaking cult film favorite from acclaimed writer/director Brian De Palma (Carrie, Dressed To Kill).

Paul Williams wrote the acclaimed score for this musical horror classic, and stars as an evil record tycoon haunted and taunted by the disfigured composer Winslow Leach (William Finley, Sisters) he once wronged. Cheered by the Los Angeles Times as a delightful, outrageous…visual triumph, and also starring Jessica Harper (Suspiria, Shock Treatment) and Gerrit Graham (Used Cars, Terrorvision), this hilarious send-up of the glam rock era is pure entertainment from beginning to end.
Score
Radley Metzger
Having explored heterosexual obsessions in the critically acclaimed "Camille 2000" and "The Lickerish Quartet", erotic cult director Radley Metzger goes all the way in "SCORE," a tale of a happily married swinging couple (Claire Wilbur and Gerald Grant),
Sweet Movie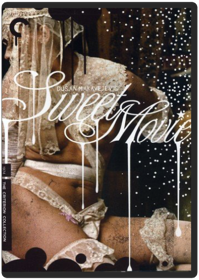 Dusan Makavejev
Pushing his themes of sexual liberation to their boiling point, Yugoslavian art-house provocateur Dusan Makavejev followed his international sensation WR: Mysteries of the Organism with this full-throated shriek in the face of bourgeois complacency and movie watching. Sweet Movie tackles the limits of personal and political freedom with kaleidoscopic feverishness, shuttling viewers from a gynecological beauty pageant to a grotesque food orgy with scatological, taboo-shattering glee. With its lewd abandon and sketch-comedy perversity, Sweet Movie became both a cult staple and an exemplar of the envelope pushing of 1970s cinema
Downtown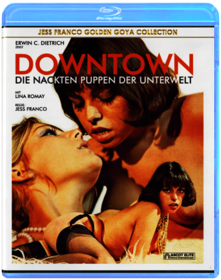 Jesús Franco
Germany released, Blu-Ray/Region A/B/C : it WILL NOT play on regular DVD player. You need Blu-Ray DVD player to view this Blu-Ray DVD: LANGUAGES: German ( Dolby Digital 5.1 ), German ( DTS-HD Master Audio ), English ( Subtitles ), WIDESCREEN (1.78:1), SPECIAL FEATURES: Interactive Menu, Photo Gallery, Scene Access, Trailer(s), Uncut, SYNOPSIS: A private eye who's over his head in debt takes on a job snapping photos of his client's rich husband in bed with another woman. But when the husband winds up with three bullet holes that seem to have come from the private eye's own gun, he's got to prove he's not the murderer meanwhile getting tangled deeper in a web of deceit, lies, and steamy night club dancers! ...Downtown (1975) ( Downtown - Die nackten Puppen der Unterwelt ) ( Down town )
Lisztomania
Ken Russell
The shaggy-maned idol rips into his song – and the audience screams with excitement. Some ecstatic fans storm the stage, wanting simply to touch him. Some want to bear his child. One adoring woman announces she already has. And outside the hall, a horse-drawn carriage waits to whisk the performer away. Meet Franz Liszt (Roger Daltrey), rock star, circa 1840. And great ready for all the glitter, groupies and gaudy good times of Lisztomania. The incredible list of frenzied delights goes on and on in this splendiferous extravaganza from writer/director Ken Russell, whose works include Women in Love, Altered States and Crimes of Passion. He takes you where no one else does. Or dares. Brace yourself for Lisztomania. Viewers expecting a polite gathering of people neatly posed on Louis XVI furniture are going to be blown out of their chairs, but good!
Monty Python and the Holy Grail
Terry Gilliam
The Monty Python team are at it again in their second movie. This time we follow King Arthur and his knights in their search for the Holy Grail. This isn't your average medieval knights and horses story - for a start, due to a shortage in the kingdom, all the horses have been replaced by servants clopping coconuts together!
Thundercrack!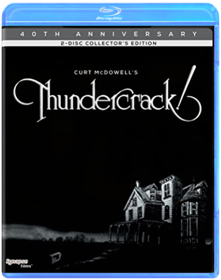 Curt McDowell
YEARS IN THE MAKING! THE HIGHLY-ANTICIPATED RESTORATION OF THE UNDERGROUND FILM CLASSIC THUNDERCRACK! WILL FINALLY BE UNLEASHED TO THE PUBLIC!

Witness if you dare... THUNDERCRACK!... the world's only underground kinky art horror film. With the initial setup of an atmospheric gothic tale a dark and stormy night breakdown featuring a creepy old house on the hill it quickly turns eerie and different. A tour de force of underground filmmaking with a plot beyond description, this film fully exposes itself with amazing dialogue and trash-noir lighting through which to peer at the pickles, the puke and the polymorphs.

In 1975, Curt McDowell and writer/actor George Kuchar created the utterly brilliant THUNDERCRACK!, a film not recommended for those with tender sensibilities. A true cult classic that has shocked, excited and amazed audiences worldwide for 40 years, this presentation is the first ever official North American video release!

Special Features:Rare archival interview segments with director Curt McDowell presented as audio commentaryBLU-RAY EXCLUSIVE Bonus Feature - IT CAME FROM KUCHAR (87 minutes): Directed by Jennifer Kroot, documentary about the twin underground filmmakers George and Mike KucharBLU-RAY EXCLUSIVE: An additional BONUS DVD loaded with fun additional extras! Rare interviews, short films, THUNDERCRACK! audition footage, outtakes and MORE!
Alice in Wonderland: An X-Rated Musical Fantasy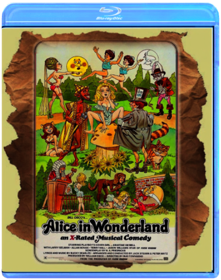 Bud Townsend
This Top grossing independent film is now available on DVD. "Alice In Wonderland" The first adult musical, has broken new ground. Playboy covergirl Kristine DeBell, Considered by many to be the most beautiful girl in the world,can now be seen cavorting erotically with all the Lewis Carrol Characters. There has never been an erotic film that can come close to the production value of "Alice In Wonderland". It is a milestone in cinematic history, and is most certainly a true collectors item.
The Opening of Misty Beethoven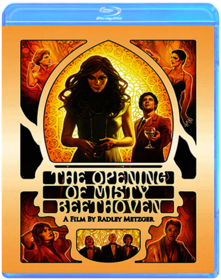 Radley Metzger
Silent Movie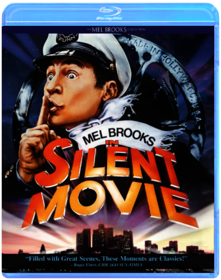 Mel Brooks
Babyface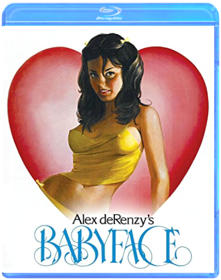 Alex de Renzy
Priscilla is a tease, flirting with every man she meets. When her mother catches her with Dan, a dockhand, Priscilla accuses the man of attacking her, resulting in a shoot out from which he's left for dead. However, Dan is quickly rescued by two women, who put him to work at an all male brothel with an exclusively female clientele. Becoming fast friends with the other 'studs', Dan soon finds a new home, that is, until he's warned about the notorious 'nutcracker'.

Acclaimed filmmaker Alex deRenzy's dark social satire, BABYFACE, remains one of the director's most controversial and often censored films. Featuring an all star cast, including Amber Hunt and Paul Thomas, as well as a haunting performance from Molly Seagrim, Vinegar Syndrome brings this landmark film to Blu-ray, fully uncut and restored from long lost 35mm vault elements.

Bonus Features:
1. Scanned and restored in 2k from 35mm vault elements
2. Extensive audio interview with actress Molly Seagrim
3. "Parochial Passion Princess" a short film by Alex deRenzy
4. Reversible cover artwork
Barbara Broadcast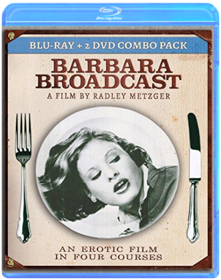 Radley Metzger
In a restaurant in New York, the menu is unusual, with some sauces prepared by waiters on the spot. In this scenery, at another table, a reporter interviews a famous prostitute.
High Anxiety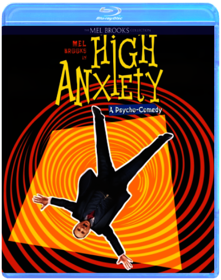 Mel Brooks
Jabberwocky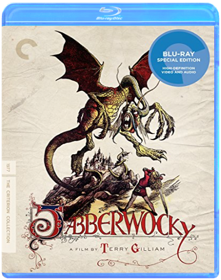 Terry Gilliam
Amid the filth and muck of England in the Dark Ages, a fearsome dragon stalks the land, casting a shadow of terror upon the kingdom of Bruno the Questionable. Who should emerge as the town's only possible savior but Dennis Cooper (Michael Palin), an endearingly witless bumpkin who stumbles onto the scene and is flung into the role of brave knight? Terry Gilliam's first outing as a solo director inspired by Lewis Carroll s poem 'Jabberwocky' and made on the heels of Gilliam s success as a member of the iconic comedy troupe Monty Python showcases his delight in comic nonsense, with a cast chock-full of beloved British character actors. A giddy romp through blood and excrement, this fantasy remains one of the filmmaker's most uproarious visions of society run amok.

DIRECTOR-APPROVED BLU-RAY SPECIAL EDITION FEATURES
- New 4K digital transfer from a restoration by the BFI National Archive and The Film Foundation, approved by director Terry Gilliam
- 5.1 surround mix, supervised by Gilliam and presented in DTS-HD Master Audio
- Audio commentary from 2001 featuring Gilliam and actor Michael Palin
- New documentary on the making of the film, featuring Gilliam, producer Sandy Lieberson, Palin, and actor Annette Badland
- New interview with Valerie Charlton, designer of the Jabberwock, featuring her collection of rare behind-the-scenes photographs
- Selection of Gilliam s storyboards and sketches
- Trailer
- PLUS: An essay by critic Scott Tobias
Kentucky Fried Movie
John Landis
From the director of Animal House and the creators of Airplane and The Naked Gun comes the original madcap, most out-of-control spoof of all time. The one that started it all!! The Kentucky Fried Movie!

Featuring a cast of more than a few but less than a lot, this insane collection of comedy skits includes such now famous sketches as the Kung-Fu parody, "A Fistful of Yen", and the legendary "Catholic School Girls in Trouble." Enjoy the future of moviegoing with the "Feel-A-Round" theater experience. See notable and highly respected actor Donald Sutherland as the clumsiest waiter in motion picutre history. Watch such characters as Cleopatra Schwartz and Big Jim Slade tickle your funny bone until it has to be removed surgically!

Directed by John Landis and written by Jim Abrahams, David Zucker, and Jerry Zucker, and featuring appearances by ex-James Bond George Lazenby and The Incredible Hulk star Bill Bixby, The Kentucky Fried Movie is the cult classic you've been waiting for! It's a virtual guarantee (not an actual guarantee) that you will not find another film iwth as many side- splitting moments of pure unadulterated hilarity as The Kentucky Fried Movie.
Debbie Does Dallas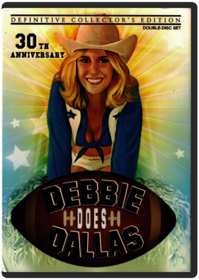 Jim Buckley
Sweet, virginal Debbie (Bambi Woods) wants to head to Texas to claim her spot on the "Cowgirl" cheerleading squad. But the trip costs money and her parents aren't willing to help. With the aid of her cheerleading girlfriends (including Arcadia Lake and Georgette Sanders), they devise a plan to raise funds themselves. Initially, they all take odd jobs. However, they quickly discover there's a lot more money to be made by baring their bodies and providing sexual favors for horny men.
Fairy Tales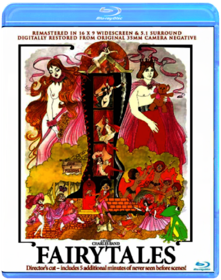 Harry Hurwitz
Grease
Randal Kleiser
National Lampoon's Animal House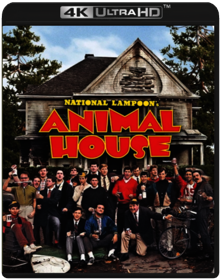 John Landis
One of the most popular movie comedies of all time is also the film that made John Belushi a star. This raunchy, screwball comedy directed with madcap zest by John Landis offers a relentless spoof of 1960s college life by following the hilarious adventures of the Delta fraternity. In addition to Belushi as Bluto Blutarsky, the outstanding cast includes Tim Matheson, Tom Hulce, Stephen "Flounder" Furst, Karen Allen, Donald Sutherland, Peter Riegert, and Kevin Bacon, along with Otis Day and the Knights with their show-stopping performance of "Shout."
Peekarama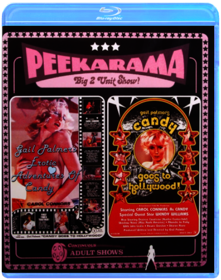 Gail Palmer
The Pretty Peaches Trilogy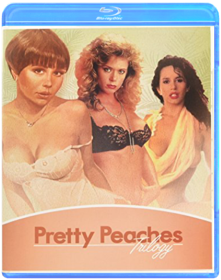 Alex de Renzy
This is a region free 2-disc Blu-ray set. Master of underground cinema, Alex DeRenzy, created a classic with his 1978 film, PRETTY PEACHES. A decade later, he made two sequels, each with its own unique take on 'Peaches.' Now, enjoy all three films in the trilogy fully uncut, uncensored, widescreen and restored on Blu-ray for the first time!

PRETTY PEACHES:
After attending her father's wedding, Peaches crashes her jeep in the forest only to wake up with complete amnesia. She is quickly rescued by two manipulative men who hope to sell her back to her family for a hefty ransom. Alex deRenzy's acclaimed classic stars Desiree Cousteau and Juliet Anderson in their screen debut, along with Joey Silvera, John Leslie, and Paul Thomas.

PRETTY PEACHES 2:
Young Peaches is curious about sex. Her boyfriend can't teach her and her mother won't so, on the advice of her father, she hits the road to visit crazy uncle Howard and his most peculiar family...

PRETTY PEACHES 3:
Peaches is feeling that her life in the trailer park is empty. On the advice of her lesbian doctor, she travels to San Francisco seeking spiritual enlightenment but soon finds herself engulfed in the bizarre world of a sex obsessed traveling Evangelist.
Monty Python's Life of Brian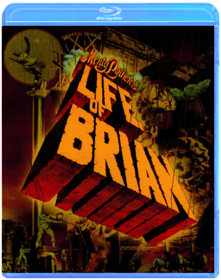 Terry Jones
On a Midnight Clear 2000 years ago, three wise men enter a manger where a babe is wrapped in swaddling clothes. It is an infant called Brian...and the three wise men are in the wrong manger. For the rest of his life, Brian (Graham Chapman) finds himself regarded as something of a Messiah, yet he's always in the shadow of this Other Guy from Galilee. Brian is witness to the Sermon of the Mount, but his seat is in such a bad location that he can't hear any of it ("Blessed are the cheesemakers?"). Ultimately he is brought before Pontius Pilate and sentenced to crucifixion, which takes place at that crowded, non-exclusive execution site a few blocks shy of Calvary. Rather than utter the Last Six Words, Brian leads his fellow crucifixees in a spirited rendition of a British music hall cheer-up song "Always Look On The Bright Side of Life." The whole Monty Python gang (Chapman, John Cleese, Michael Palin, Eric Idle, and Terry Gilliam) are on hand in multiple roles, playing such sacred characters as Stan Called Loretta, Deadly Dirk, Casts the First Stone, and Intensely Dull Youth; also showing up are Goon Show veteran Spike Milligan and a Liverpool musician named George Harrison.
Six Swedish Girls in a Boarding School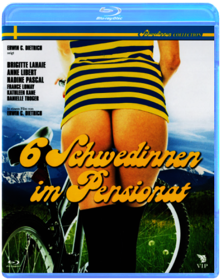 Erwin C. Dietrich
Germany released, Blu-Ray/Region A/B/C : it WILL NOT play on regular DVD player. You need Blu-Ray DVD player to view this Blu-Ray DVD: LANGUAGES: English ( Dolby Digital 5.1 ), English ( DTS-HD Master Audio ), German ( Dolby Digital 5.1 ), German ( DTS-HD Master Audio ), German ( Subtitles ), Italian ( Subtitles ), WIDESCREEN (1.85:1), SPECIAL FEATURES: Cast/Crew Interview(s), Featurette, Interactive Menu, Photo Gallery, Scene Access, Trailer(s), SYNOPSIS: In an exclusive private school for girls Miss Stein executes a stern rule. This is very necessary, because six blonde Swedes have been entrusted to her. But neither she nor the gymnastic trainer Mike succeed in keeping the scandinavian beauties off their increasingly crazy tricks. So it becomes inevitable, that the girls, educated in Sweden to free love, carry through their lovecrazy tricks with every man in the range of many miles, so far as they are able to drive their red bikes. Even the tight gymnastic teacher is not exempted... ...Six Swedes on a Campus (1979) ( Sechs Schwedinnen im Pensionat ) ( 6 Swedish Girls in a Boarding School )
Airplane!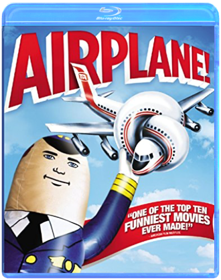 David Zucker, Jim Abrahams, Jerry Zucker
The persons and events in this film are fictitious - fortunately! A masterpiece of off-the-wall comedy, Airplane! features Robert Hays as an ex-fighter pilot forced to take over the controls of an airliner when the flight crew succumbs to food poisoning; Julie Hagerty as his girlfriend/stewardess/co-pilot; and a cast of all-stars including Robert Stack, Lloyd Bridges, Peter Graves, Leslie Nielsen, Kareem Abdul-Jabbar... and more. Their hilarious high jinks spoof airplane disaster flicks, religious zealots, television commercials, romantic love... the list whirls by in rapid succession. And the story races from one moment of zany fun to the next.
The Blues Brothers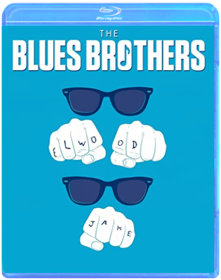 John Landis
The story of Jake and Elwood Blues, two hoodlum brothers searching for redemption, who set out to locate and re-enlist the members of their defunct rhythm and blues band in order to earn some honest money.
Caddyshack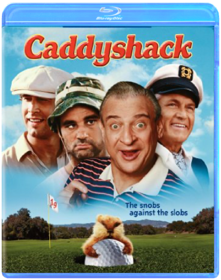 Harold Ramis
The greenskeeper is about to start World War III—against a gopher. The judge plays to win but his nubile niece has her mind set on scoring her own way. The playboy shoots perfect golf by pretending he is the ball. And the country club loudmouth just doubled a $20,000 bet on a 10-foot putt. Insanity? No. Caddyshack. Chevy Chase, Rodney Dangerfield, Ted Knight and Bill Murray tee off for a side-splitting round of fairway foolishness that does for golf what Animal House did for college fraternities and Police Academy did for law enforcement.
History of the World Part 1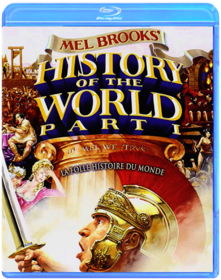 Mel Brooks
Polyester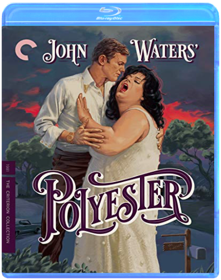 John Waters
For his first studio picture, filth maestro John Waters took advantage of his biggest budget yet to allow his muse Divine to sink his teeth into a role unlike any he had played before: Baltimore housewife Francine Fishpaw, a heroine worthy of a Douglas Sirk melodrama. Blessed with a keen sense of smell and cursed with a philandering pornographer husband, a parasitic mother, and a pair of delinquent children, the long suffering Francine turns to the bottle as her life falls apart—until deliverance appears in the form of a hunk named Todd Tomorrow (vintage heartthrob Tab Hunter). Enhanced with Odorama technology that enables you to scratch and sniff along with Francine, Polyester is one of Waters' most hilarious inventions, replete with stomach churning smells, sadistic nuns, AA meetings, and foot stomping galore. DIRECTOR APPROVED BLU RAY SPECIAL EDITION FEATURES • New, restored 4K digital transfer, supervised by director John Waters, with uncompressed monaural soundtrack • Audio commentary featuring Waters from the 1993 Criterion laserdisc release of the film • New conversation between Waters and critic Michael Musto • New program featuring interviews with Waters collaborators Tab Hunter, Dennis Dermody, Pat Moran, Vincent Peranio, Mink Stole, Mary Garlington, and Greer Yeaton • Interviews from 1993 with cast and crew members Waters, Divine, Moran, Peranio, Edith Massey, and Van Smith, featuring footage from the making of the film • Archival interviews • Deleted scenes and alternate takes • Trailer • Scratch and sniff Odorama card • PLUS: An essay by film scholar Elena Gorfinkel
Time Bandits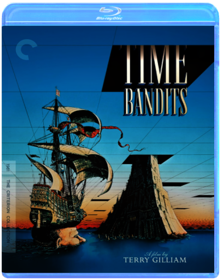 Terry Gilliam
A young boy named kevin escapes his gadget-obsessed parents to join a band of time-traveling dwarves. Armed with a map stolen from the supreme being, they plunder treasure from napoleon and agamemnon, but the evil genius is watching their every move.
Eating Raoul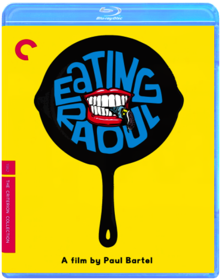 Paul Bartel
A sleeper hit of the early 1980s, Eating Raoul is a bawdy, gleefully amoral tale of conspicuous consumption. Warhol superstar Mary Woronov and cult legend Paul Bartel (who also directed) portray a prudish married couple feeling put upon by the swingers who live in their apartment building; one night, by accident, they discover a way to simultaneously realize their dream of opening a little restaurant and rid themselves of the "perverts" down the hall. A mix of hilarious, anything-goes slapstick and biting satire of me-generation self-indulgence, Eating Raoul marks the end of the sexual revolution with a thwack.
Fast Times at Ridgemont High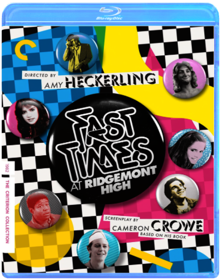 Amy Heckerling
Academy Award winner Sean Penn stars as the unforgettable Jeff Spicoli in the film that defined the outrageous and bold teen comedy genre, Fast Times at Ridgemont High. Follow a group of Southern California high school students as they explore their most important subjects: sex, drugs and rock 'n' roll. Directed by Amy Heckerling (Clueless) and written by Cameron Crowe (Almost Famous), this hilarious portrait of 1980s American teen life features film debuts of future stars Nicolas Cage and Forest Whitaker, plus decade-defining music from The Go-Go's, Oingo Boingo and The Cars.
The Big Chill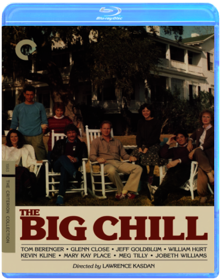 Lawrence Kasdan
BIG CHILL (BLU-RAY/DVD COMBO/1983/WS 1.85/3 DISC) PB DRAMA
Monty Python's The Meaning of Life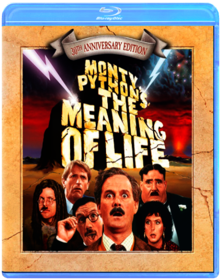 Terry Jones and Terry Gilliam
Those six pandemonium-mad Pythons are back with their craziest adventure ever! Graham Chapman, John Cleese, Terry Gilliam, Eric Idle, Terry Jones and Michael Palin have returned to explain The Meaning of Life. These naughty Brits offer the usual tasteful sketches involving favorite body parts and bodily functions, the wonders of war, the miracle of birth and a special preview of what's waiting for us in Heaven. You'll never look at life in quite the same way again! Hailed as "an exhilarating experience" (Time) and pronounced "the best movie from England's satirical sextet." (Newsweek)
National Lampoon's Vacation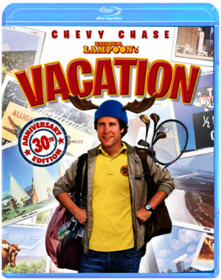 Harold Ramis
National Lampoon's Vacation: 30th Anniversary (BD)
Screwballs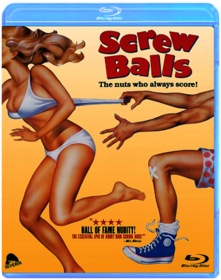 Rafal Zielinski, Roger Corman
THE RAUNCHIEST 80s SEX COMEDY OF THEM ALL

Now On DVD For The First Time Ever!

When legendary exploitation king Roger Corman decided to release the ultimate horny teen comedy, he delivered the most outrageous and hilarious boobs-and-balls epic of the decade! Welcome to Taft & Adams High, where the entire student body including campus virgin Purity Busch, chronic masturbator Melvin Jerkovski, repressed Principal
Stuckoff and blonde bombshell Bootsie Goodhead all must rise to the challenges of freshman breast exams, bikini cheerleader attacks, inappropriate uses of bowling ball holes and much more. Co-screenwriter Linda Shayne, Nanci Chambers of JAG, and Russ Meyer bosom goddess Raven DeLaCroix co-star in this infamous drive-in smash, now loaded with exclusive new Bonus Features that take you deep inside the skin-tastic classic that DVD Talk says makes PORKY S look like Proust!

EXTRAS:
Audio Commentary with Director Rafal Zielinski
CAST & CREW INTERVIEWS: Director Rafal Zielinski, Co-Writers Linda Shayne & Jim Wynorski, Star Kent Deuters and Special FX Artist Gerald Lukaniuk
Interview with Canuxsploitation Scholar Paul Corupe
Mr. Skin Talks Sex Comedies of the '80s
Deleted Scenes
Theatrical Trailer
To Be or Not To Be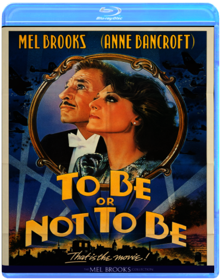 Mel Brooks
Ghostbusters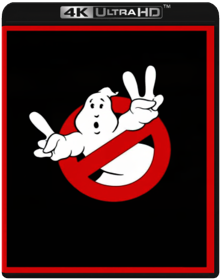 Ivan Reitman
Suit up for classic comedy! When kooky, spooky college profs Peter Venkman (Bill Murray), Ray Stantz (Dan Aykroyd) and Egon Spengler (Harold Ramis) lose their university jobs, they decide to go freelance, de-haunting houses in a new ghost removal service. As soon as they open their doors, their first order of business becomes saving beautiful cellist Dana Barrett (Sigourney Weaver) and nerdy Louis Tully (Rick Moranis), who've inadvertently opened the gates of hell…right in their own apartment building! UHD Synopsis: When kooky, spooky college profs Peter Venkman (Bill Murray), Ray Stantz (Dan Aykroyd) and Egon Spengler (Harold Ramis) lose their university jobs, they decide to go freelance, de-haunting New York City with a new ghost removal service. As soon as they open their doors, their first order of business becomes saving beautiful cellist Dana Barrett (Sigourney Weaver) and nerdy Louis Tuilly (Rick Moranis), who've inadvertently opened the gates of hell...right in their own apar
Revenge of the Nerds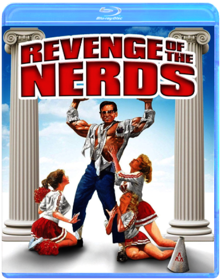 Jeff Kanew
College freshmen Skolnick and Gilbert form their own fraternity for computer-whiz misfits.
This Is Spın̈al Tap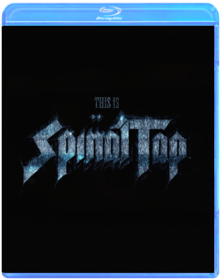 Rob Reiner
You're about to get personal with one of music history's greatest and loudest heavy metal bands, Spinal Tap! Whether or not you're a die-hard fan of the group, you'll love this detailed "rockumentary" of Engand's legendary Spinal Tap. Acclaimed commercial director Marty DiBergi takes you behind the scenes for an intimate look at a band whose time has come and gone and come again and.... Through interviews, rare footage and lots of musicincluding classic Tap tunes like "Big Bottom" and "Hell Hole"you'll get acquainted with David St. Hubbins (lead guitar), Nigel Tufnel (lead guitar), Derek Smalls (lead bass) and every drummer who ever livedand diedfor this renowned rock band. Be a part of the sights, sounds and smells of this celebrated heavy metal phenomenon. It's an experience you'll never forget.
Top Secret!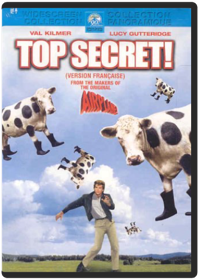 Jim Abrahams, David Zucker, Jerry Zucker
In between the disaster movie satire Airplane! in 1980 and the hardboiled cop show parody The Naked Gun in 1988, the comedy crew of Jerry Zucker, Jim Abrahams, and David Zucker put together a picture that's almost as funny as their better-known hits. Top Secret! sends up spy movies and cheesy teen rock & roll musicals. Val Kilmer stars as swivel-hipped American rocker Nick Rivers, a sort of blonde Elvis whose secret weapon is Little Richard's tune "Tutti Fruitti." On tour behind the Iron Curtain, Nick strikes blows for democracy overtly and covertly, with his music as well as his espionage skills. In short, this is a very, very silly motion picture. Some great gags, including a subtitled scene in a Swedish book shop, and an inspired bit with a Ford Pinto that not everybody may get anymore. (The Pinto, you may or may not recall, was notoriously prone to gas tank explosions when rear-ended.) —Jim Emerson
The Breakfast Club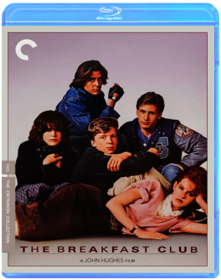 John Hughes
What happens when you put five strangers in Saturday detention? Badass posturing, gleeful misbehavior, and a potent dose of angst. With this exuberant film, writer-director John Hughes established himself as the bard of American youth, vividly and empathetically capturing how teenagers hang out, act up, and goof off. The Breakfast Club brings together an assortment of adolescent archetypes the uptight prom queen (Molly Ringwald), the stoic jock (Emilio Estevez), the foul-mouthed rebel (Judd Nelson), the virginal bookworm (Anthony Michael Hall), and the kooky recluse (Ally Sheedy) and watches them shed their personae and emerge into unlikely friendships. With its highly quotable dialogue and star-making performances, this film is an era-defining pop-culture phenomenon, a disarmingly candid exploration of the trials of adolescence whose influence now spans generations.

BLU-RAY SPECIAL EDITION FEATURES
- 4K digital restoration, with uncompressed monaural soundtrack
- Alternate 5.1 surround soundtrack, presented in DTS HD Master Audio
- Audio commentary from 2015 featuring actors Anthony Michael Hall and Judd Nelson
- New interviews with actors Molly Ringwald and Ally Sheedy
- New video essay featuring director John Hughes s production notes, read by Nelson
- Documentary from 2015 featuring interviews with cast and crew
- 50 minutes of never-before-seen deleted and extended scenes
- Rare promotional and archival interviews and footage
- Excerpts from a 1985 American Film Institute seminar with Hughes
- 1999 radio interview with Hughes
- Segment from a 1995 episode of NBC's Today show featuring the film's cast
- Audio interview with Molly Ringwald from a 2014 episode of This American Life
- PLUS: An essay by critic David Kamp
National Lampoon's European Vacation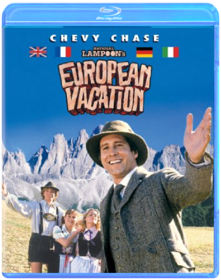 Amy Heckerling
Pee-wee's Big Adventure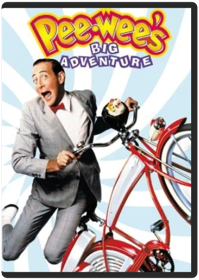 Tim Burton
Former animator Tim Burton (Beetlejuice, Edward Scissorhands, Ed Wood, Batman, Mars Attacks!) made his feature directorial debut with this delightful comedy, coscripted by the late Phil Hartman (who also appears briefly
Real Genius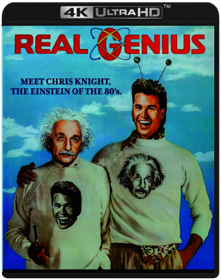 Martha Coolidge
Whiz-kids (Val Kilmer and Gabe Jarrett) plot their revenge on a think tank that has them working onsecret weapons for the military.

When sold by Amazon.com, this product is manufactured on demand using BD-R recordable media. Amazon.com's standard return policy will apply.
Tampopo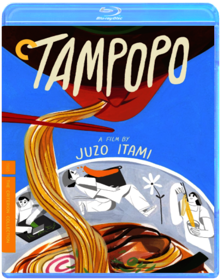 Juzo Itami
Trashy Lady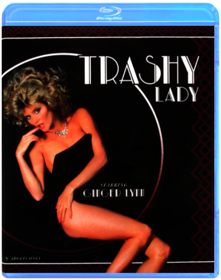 Steve Scott
Weird Science
John Hughes
Teen life is full of mysteries, but nothing is more hilarious than Weird Science, the out-of-this-world comedy that helped define a generation! Join two socially challenged computer whizzes (Anthony Michael Hall and Ilan Mitchell-Smith) as they set out to create the "perfect woman" (supermodel Kelly LeBrock). Like a computer-generated fairy godmother, the duo's heavenly creation guides the pair through the pleasures and pitfalls of teenage life. From writer/director John Hughes (The Breakfast Club, Sixteen Candles), Weird Science is an outrageous coming-of-age guilty pleasure where every teenage boy's fantasy comes to life.
Big Trouble in Little China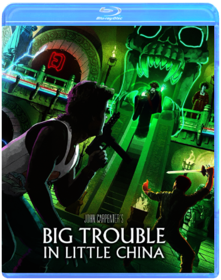 John Carpenter
A trucker and a lawyer become trapped in a sorcerer's empire beneath San Francisco's Chinatown.
Ferris Bueller's Day Off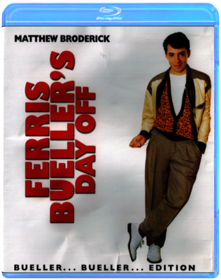 John Hughes
"Bueller…Bueller…?" Sorry, not here! Instead, high-schooler Ferris Bueller (Mathew Broderick), his girlfriend Sloane (Mia Sara), and his best bud Cameron (Alan Ruck) are off on the spontaneous romp through Chicago known as Ferris Bueller's Day Off. You'll also enjoy righteous bonus materials that give you an insider's peek at this hilarious comedy hit from John Hughes (Planes, Trains & Automobiles, Sixteen Candles). So, barf up a lung, forge a "sick note" from the parents, and tag along on the funniest adventure to ever sweep through the Windy City. What are you still doing here? Save Ferris!

Blu-ray disc comes in O-sleeve slip-cover packaging.
Three Amigos!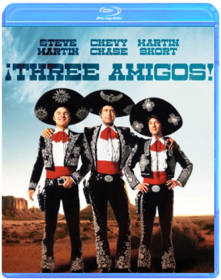 John Landis
Steve Martin, Chevy Chase, and Martin Short travel a dusty road to adventure in this zany mix of sharp one-liners and clever sight gags. The "Three Amigos" are a silent screen comedy act who have seen better days. So has a remote Mexican hamlet which is being terrorized by a fierce bandit gang. In desperation a naïve villager sends the actors a telegram asking for their help. Thinking they're being offered a fortune for a personal appearance, the hapless trio arrives in Mexico, only to discover this time they're dodging real bullets. Directed by John Landis (Animal House, Trading Places), here is a comedy about three loveable bumblers who are in way over their heads but come what may, they'll always remain the THREE AMIGOS!
True Stories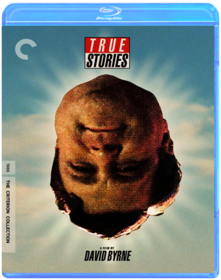 David Byrne, Talking Heads
Broadcast News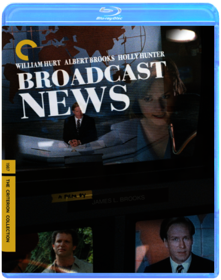 James L. Brooks
In the 1970s, the name James L. Brooks (The Mary Tyler Moore Show, Taxi, Terms of Endearment, The Simpsons) was synonymous with intelligent television comedy—his shows were insightful about work and love and always tapped into the zeitgeist. With his transition to film in the 1980s, he became a master Hollywood storyteller, and none of his films was more quintessentially Brooks than Broadcast News. This caustic inside look at the Washington news media stars Holly Hunter (Raising Arizona, The Piano), in her breakout role, as a feisty television producer torn between an ambitious yet dim anchorman (William Hurt) and her closest confidant, a cynical veteran reporter (Albert Brooks). Brooks's witty, gently prophetic entertainment is a captivating transmission from an era in which ideas on love and media were rapidly changing.
Elvira: Mistress of the Dark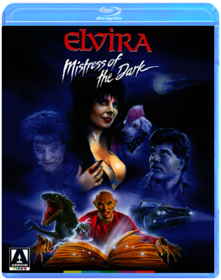 James Signorelli
She s back! Elvira, Horrorland s hostess with the mostest, finally busts out on Blu-ray with this long-awaited, positively-bursting-at-the-seams special edition of her big screen debut, Elvira: Mistress of the Dark!

Having just quit her job as a Los Angeles TV horror hostess, Elvira receives the unexpected news that she s set to inherit part of her great-aunt Morgana s estate. Arriving in the small town of Fallwell, Massachusetts to claim her inheritance, Elvira receives a less than enthusiastic reception from the conservative locals - amongst them, her sinister uncle Vinny, who unbeknownst to Elvira, is an evil warlock who secretly schemes to lay his hands on the old family spellbook for his own nefarious ends...

Campy, quirky and stuffed to the brim with more double entendres than your average Carry On movie, 1988 s Elvira: Mistress of the Dark helped solidify the horror hostess (played by Cassandra Peterson) as a major pop culture icon, here owning every inch of the screen with her quick wit, sass, and of course, cleaving-enhancing gown!

SPECIAL EDITION CONTENTS Brand new restoration from a 4K scan of the original interpositiveHigh Definition Blu-ray (1080p) presentationOriginal Uncompressed Stereo 2.0 audioOptional English subtitles for the deaf and hard of hearingIntroduction to the film by director James Signorelli2017 audio commentary with director James Signorelli, hosted by Fangoria Editor Emeritus Tony Timpone2017 audio commentary with Elvira Webmaster and judge of US TV show The Search for the Next Elvira Patterson LundquistArchival audio commentary with actors Cassandra Peterson, Edie McClurg and writer John ParagonToo Macabre - The Making of Elvira: Mistress of the Dark - newly-revised 2018 version of this feature-length documentary on the making of the film including interviews with various cast and crew and rare never-before-seen archival materialRecipe for Terror: The Creation of the Pot Monster - newly-revised 2018 version of this featurette on the concept and design of the pot monster, as well as the other SFX of the movieOriginal StoryboardsOriginal US Theatrical and Teaser TrailersReversible sleeve featuring original and newly commissioned artwork by Sara DeckFIRST PRESSING ONLY: Collector s booklet featuring new writing on the film by Patterson Lundquist and a short note on the 2012 audio commentary by Sam Irvin
Good Morning, Vietnam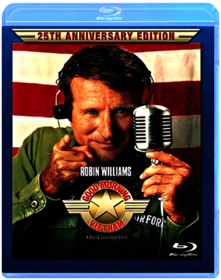 Barry Levinson, Peter Sova
For the first time in stunning Blu-ray High Definition, Academy Award(R) winner Robin Williams (Best Supporting Actor, GOOD WILL HUNTING, 1997) delivers a tour-de-force performance in the 25th Anniversary Edition of the hit comedy GOOD MORNING, VIETNAM! Enjoy the unsurpassed digital sound quality of Blu-ray Hi-Def as military deejay Adrian Cronauer (Williams) spins a red-hot soundtrack of '60s hits. His sidesplitting comedy and rapid-fire wit make him a hero to the troops, but quickly get him in hot water with his by-the-book superiors. Featuring a behind-the-scenes look at Williams's hilarious radio monologues, GOOD MORNING, VIETNAM remains the quintessential Robin Williams comedy.
Planes, Trains & Automobiles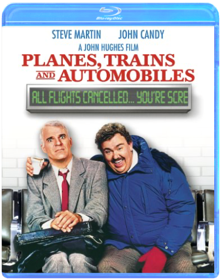 Paul Hirsch, John Hughes
Steve Martin and John Candy star in John Hughes classic tale of holiday travel gone awry. Neal Page (Martin) is an uptight advertising executive trying to get home to Chicago for Thanksgiving. When his flight is rerouted to Wichita, he reluctantly partners with Del Griffith (Candy), an obnoxious yet loveable salesman. Together, they embark on a cross-country adventure that includes various modes of transportation, hilarious mishaps, and unforgettable rental car shenanigans. Planes, Trains and Automobiles is a screwball comedy with a heart" (Roger Ebert, Chicago Sun-Times). Now with all-new bonus features, the "Those Aren't Pillows! Edition is a perfect holiday treat that lasts all year.
The Princess Bride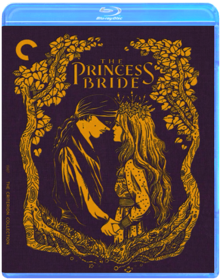 Rob Reiner
In honor of Princess Bride's 25th Anniversary fans get to vote on the cover art for the new 25th Anniversary Blu-ray!  Visit Facebook to vote until July 11th and the winner will be announced July 12th.
Raising Arizona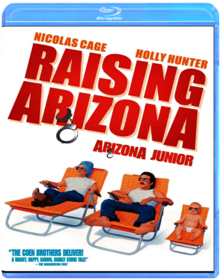 Joel Coen, Ethan Coen
Nicolas Cage, Holly Hunter and John Goodman lead an all-star cast in Ethan and Joel Coen's celebrated comedy. Once he decides to give up crime, a small-time robber (Cage) proposes to a pretty cop (Hunter). But when the newlyweds learn they can't conceive a baby, they decide to steal one from a couple who seem to have one to spare – since they just had quintuplets! With its outrageous plot, fast-paced action and even some wild pyrotechnics, Raising Arizona will forever have a place in the hearts of lovers – and film lovers – everywhere.
Coming to America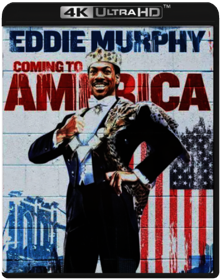 John Landis
A Fish Called Wanda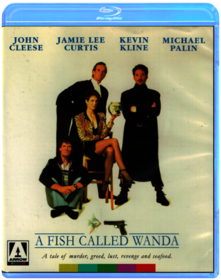 John Cleese, Charles Crichton
NOTICE: Polish Release, cover may contain Polish text/markings. The disk has English audio.
Heathers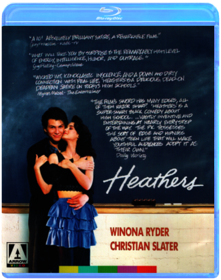 Michael Lehmann
Widely acknowledged as a true cult classic of modern American cinema, Heathers has captured the imaginations of troubled teenagers the world over with its acerbic satire of the sugar-coated high school movies of the 1980s...

At Westerburg High School, an elite clique of snobby girls known as Heathers reign supreme. Smart and popular, Veronica (Winona Ryder, Stranger Things) is a reluctant member of the gang and disapproves of the other girls' cruel behaviour. When Veronica and her mysterious new boyfriend, J.D. (Christian Slater, True Romance), play a trick on the clique leader, Heather Chandler (Kim Walker), and accidentally poison her, they make it appear a suicide. But it soon becomes clear to Veronica that J.D. is sociopath intent on vengefully killing the school s popular students. She races to stop J.D., clashing with the clique's new leader, Heather Duke (Shannen Doherty), and leading to an explosive final confrontation with her troubled former lover.

Directed by Michael Lehmann, Heathers pushed the teen comedy into dark and nightmarish territory and is distinguished by the career defining central performances of its stars Winona Ryder and Christian Slater. The film is presented here in an exclusive 30th Anniversary 4K restoration with a wealth of extra material, providing unprecedented insight into the making of this hilarious and shocking film.

SPECIAL FEATURES New restoration from a 4K scan of the original camera negative by Arrow FilmsHigh Definition Blu-ray (1080p) presentationOriginal 1.0 mono audio and optional 5.1 DTS-HD Master AudioOptional English subtitles for the deaf and hard of hearingAudio commentary by director Michael Lehmann, producer Denise Di Novi and writer Daniel WatersNewly filmed interview with director Michael LehmannA newly filmed appreciation by the writer, actor and comedian John Ross Bowie (The Big Bang Theory)Scott and Larry and Dan and Heathers, a new interview between screenwriting team Scott Alexander and Larry Karaszewski (Ed Wood, The People vs Larry Flint), and Heathers screenwriter Daniel Waters.Pizzicato Croquet, composer David Newman and director Michael Lehmann discuss the music of HeathersHow Very: The Art and Design of Heathers, production designer Jon Hutman, art director Kara Lindstrom and director Michael Lehmann discuss the look of HeathersCasting Westerberg High, casting director Julie Selzer discusses the casting process for HeathersPoor Little Heather, a new interview with actress Lisanne FalkScott and Larry and Dan and Heathers, a new interview between screenwriting team Scott Alexander and Larry Karaszewski (Ed Wood, The People vs Larry Flynt), and Heathers screenwriter Daniel Waters.The Beaver Gets a Boner, Michael Lehmann s long sought after student film from 1985 made at the USC School of Cinematic ArtsReturn to Westerberg High, an archival featurette providing further insight into the film s productionOriginal trailersReversible sleeve featuring original and newly commissioned artwork by Robert SammelinFIRST PRESSING ONLY: Collector's booklet featuring new writing by Bidisha, Anna Bogutskaya and an archival interview with cinematographer Francis Kenny
Lair of the White Worm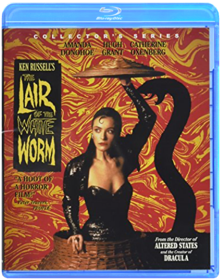 Ken Russell
Salome's Last Dance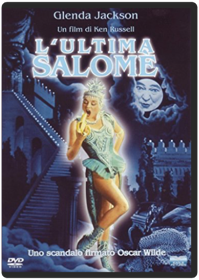 Ken Russell
Who Framed Roger Rabbit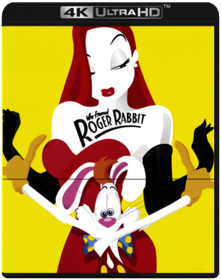 Robert Zemeckis
On Blu-ray for the first time ever, this digitally remastered edition of WHO FRAMED ROGER RABBIT practically jumps off the screen with its brilliant picture, rich sound — and dangerous curves. It's 1947 Hollywood and Eddie Valiant (Bob Hoskins), a down-on-his-luck detective, is hired to find proof that Marvin Acme, gag factory mogul and owner of Toontown, is playing hanky-panky with femme fatale Jessica Rabbit, wife of Maroon Cartoon superstar, Roger Rabbit. When Acme is found murdered, all fingers point to Roger, who begs the Toon-hating Valiant to find the real evildoer. Complete with hours of bonus features — including three digitally restored Roger Rabbit Shorts, this multi-Oscar(R) winner (Best Film Editing, Best Sound Effects Editing, Best Visual Effects, Special Achievement In Animation Direction, 1988) is pure magic in Hi-Def Blu-ray.
Bill & Ted's Excellent Adventure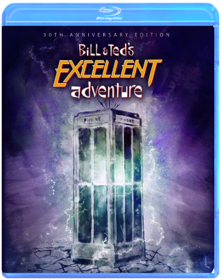 Stephen Herek
Wyld Stallyns couldn' drag you away from this EXCELLENT ADVENTURE!
Bill & Ted' Excellent Adventure finds our non-heinous heroes (Alex Winter and Keanu Reeves) in danger of flunking history: a most odious proposition! But when the righteous Rufus (George Carlin) arrives in a time-traveling phone booth, the dense dudes discover their destiny ... and call on the past' biggest names for help!
Leningrad Cowboys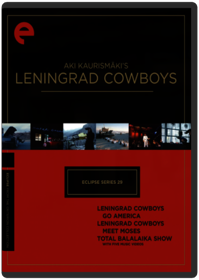 Leningrad Cowboys, Aki Kaurismaki
In the late eighties and early nineties, Aki Kaurismäki (The Match Factory Girl), the master of the deadpan, fashioned a waggish fish-out-of-water tale about a U.S. tour by "the worst rock-and-roll band in the world." Leningrad Cowboys Go America's posse of fur-coated, outrageously pompadoured hipsters struck such a chord with international audiences that the fictional band became a genuine attraction, touring the world. Later, Kaurismäki created a sequel, Leningrad Cowboys Meet Moses, and filmed a gigantic stadium show the band put on in Helsinki for the rollicking documentary Total Balalaika Show. With this Eclipse series, we present these crackpot musical and comic odysseys, along with five Leningrad Cowboys music videos directed by Kaurismäki.

Set Includes: Leningrad Cowboys Go America

A struggling Siberian rock band leaves the lonely tundra to tour the United States because, as they are told, "they put up with anything there." Aki Kaurismäki's winningly aloof farce follows the men as they bravely make their way across the New World, carrying a coffin full of beer and sporting hairdos like unicorn horns. Leningrad Cowboys Go America was such a sensation that the band gained a real-life cult following.

1989

79 Minutes

Color

Stereo

1.85:1 Aspect Ratio

Leningrad Cowboys Meet Moses:

Living in Mexico with a top-ten hit under their belts, the Leningrad Cowboys have fallen on hard times. When they move north to rejoin their manager (Kaurismäki mainstay Matti Pellonpää) for a gig in Coney Island, he seems to have turned into a delusional self-proclaimed prophet who wishes to lead them back to the promised land of Siberia. Like the first installment, Leningrad Cowboys Meet Moses is a road movie, but this time the humorous hardships come from the rocky terrain of the new Europe. 1994

94 Minutes

Color

Stereo

1.85:1 Aspect Ratio

Total Balalaika Show:

Kaurismäki's documentary of the Leningrad Cowboys' massive Helsinki Square concert, on Finland's largest stage, is a loving tribute to the rock band he made famous. Seventy thousand people from Finland and Russia turned out for this megaspectacle, with musical selections, from Sibelius to Bob Dylan, that crossed genre and national divides. And the band was joined onstage by the 150-member Russian Red Army Choir; Variety called it "the most incongruous—and inspired—cross-cultural pairing since Nureyev danced with Miss Piggy."

Also Featuring the following Leningrad Cowboys music videos: Rocky VI, Thru the Wire, L.A. Woman, These Boots, and Those Were the Days
Mystery Train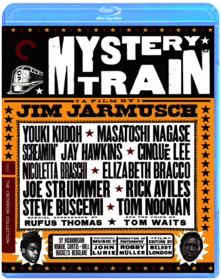 Jim Jarmusch
Aloof teenage Japanese tourists, a frazzled Italian widow, and a disgruntled British immigrant all converge in the city of dreams—which, in MYSTERY TRAIN, from Jim Jarmusch (Stranger Than Paradise, Night on Earth), is Memphis. Made with its director's customary precision and wit, MYSTERY TRAIN is a triptych of stories that pay playful tribute to the home of Stax Records, Sun Studio, Graceland, Carl Perkins, and, of course, the King himself, who presides over the film like a spirit. MYSTERY TRAIN is one of Jarmusch's very best movies, a boozy and beautiful pilgrimage to an iconic American ghost town and a paean to the music it gave the world.
UHF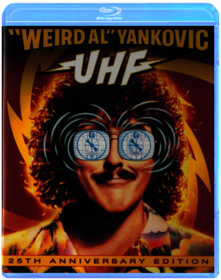 Jay Levey
A lot of TV stations have forgotten what 'quality'means. But not Channel 62. They NEVER knew what it meant.

In the cult classic UHF, Weird Al Yankovic is George Newman, a daydreamer who becomes the manager of a small TV station that's losing money as quickly as it's losing viewers. Before long he's programming shows like 'Stanley Spadowski's Clubhouse, ' 'Wheel Of Fish' and 'Raul's Wild Kingdom. ' But can Channel 62's new popularity save it from sinister forces? To find out... don't touch that dial!

Starring Weird Al Yankovic, Michael Richards (Seinfeld), Kevin McCarthy (Invasion of the Body Snatchers), Fran Drescher (The Nanny), Gedde Watanabe (Sixteen Candles), Victoria Jackson (Saturday Night Live) and more!
Cry-Baby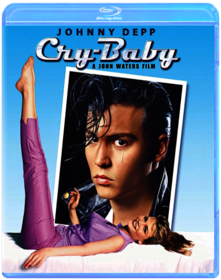 John Waters
Eisenhower is President. Rock 'n' Roll is king. And Wade "Cry-Baby" Walker is the baddest hood in his high school. Johnny Depp heads up a supercool cast as the irresistible bad boy whose amazing ability to shed one single tear drives all the girls wild - especially Allison Vernon Williams (Amy Locane), a rich, beautiful "square" who finds herself uncontrollably drawn to the dreamy juvenile delinquent and his forbidden world of rockabilly music, fast cars and faster women. Directed by John Waters, Cry-Baby is an outrageous musical comedy that captures the hysterical high-throttle world of 1954.
Frankenhooker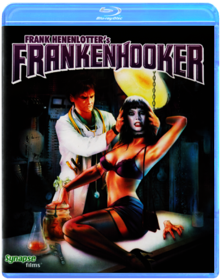 Frank Henenlotter
A New Jersey mad doctor rebuilds his girlfriend with body parts from exploded hookers.
Men at Work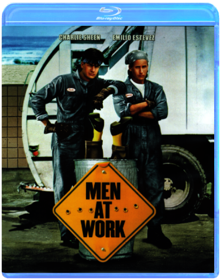 Emilio Estevez
Miami Blues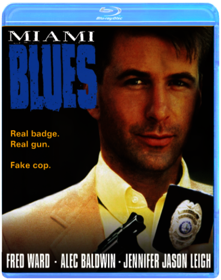 George Armitage
Brace yourself... this intoxicating "cocktail with rum and cyanide", (Time) is at once "brutal, funny, unpredictable and a bit unhinged", (Newsweek)! Fred Ward, Alec Baldwin and Jennifer Jason Leigh star in this offbeat black comedy about a murdering thief, his simple-minded wife and the denture-wearing cop closing in on his trail.

Veteran criminal Frederick Frenger, Jr. (Baldwin) has moved to Miami to get a fresh start... at robbing a whole new set of people. But when his streetwalker-gone-straight wife (Leigh) begins to suspect his criminal behavior, and an obsessed cop (Ward) begins to close in, he will need a lot more than luck and a bogus badge to escape a crossfire hotter than the barrel of a smoking gun!
Pump Up the Volume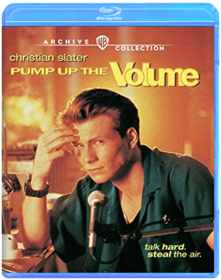 Allan Moyle
A shy teen turns on the high school crowd when he broadcasts outrageous nightly monologues on a pirate radio station. Starring Christian Slater and Samantha Mathis.
Rosencrantz and Guildenstern are Dead
Tom Stoppard
TWO MINOR CHARACTERS FROM THE PLAY, 'HAMLET' STUMBLE AROUND UNAWARE OF THEIR SCRIPTED LIVES AND UNABLE TO DEVIATE FROM THEM.
Delicatessen
Jean-Pierre Jeunet, Marc Caro
Underground Troglodins resist a black-market cannibal butcher somewhere in the future.
The Flesh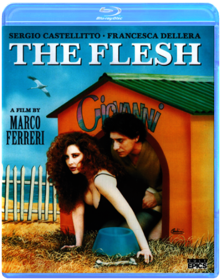 Marco Ferreri
THE FLESH (La Carne) is a romantic black comedy about a divorced piano player named Paolo (Sergio Castellitto) who meets and falls in love with a most beauteously busty woman (bombshell Francesca Dellera), who uses her special powers to turn the man into her slave. The film depicts the oftentimes torturous nature of desire and the power of women in a cinematic work where Francesca becomes a symbolic representation of male desire, with her voluptuous figure and sex appeal being intoxicating to Paolo. While he is completely taken by his desire for Francesca, she eventually gets bored with him and decides to leave. Unfortunately for Francesca, Paolo loves her and has no intention of allowing her to go.

Francesca Dellera was once named in real-life, "the most beautiful woman in the world." She began her career with Tinto Brass' Capriccio, but it was not until her role in La Carne, when premiered at Cannes, that she received international acclaim. Directed by Italian maestro Marco Ferreri, who is best known for such classics as Tales of Ordinary Madness and Le Grand Bouffe, THE FLESH is presented by Cult Epics for the first time in High-definition with exclusive bonus features and a limited edition slipcase with newly commissioned art by Gilles Vranckx.

Special Features:New HD Transfer (from original 35mm film)Behind the Scenes of The FleshInterview with Marco Ferreri, Francesca Dellera & Sergio CastellittoCannes Film Festival 1991Original Theatrical TrailerThe Flesh Lobby Cards photo galleryOriginal art & Slipcase with newly commissioned artwork by Gilles Vranckx - limited to first 3000 copies
Hot Shots!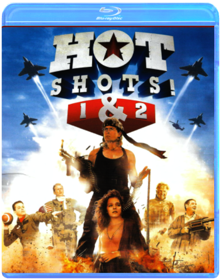 Jim Abrahams
Recruited to join a top-secret mission for the Air Force, a renegade pilot (Sheen) finds himself coping with an incompetent admiral (Bridges) and a carefully-selected squadron of flyers who are either inept or half-blind. He also winds up in competition with the corps' model of military perfection (Elwes) for the heart of the base's sultry psychiatrist (Golino)
Hudson Hawk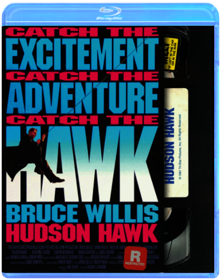 Michael Lehmann
The Ren & Stimpy Show - The Complete Series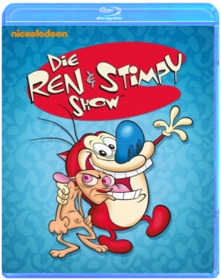 John Kricfalusi, Bob Camp, Bong Hee Han, Chris Reccardi, Gregg Vanzo
The Ren and Stimpy Show - The Lost Episodes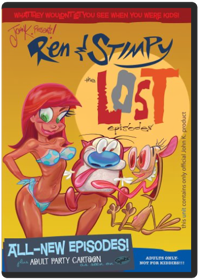 Vincent Waller
After a ten year hiatus, John K. resurrected his classic cartoon for Spike TV – no holds barred. Witness the cartoons he always wanted to make, uncensored and out of control. Deemed too hot to handle by Spike execs, these episodes are now available on DVD – be warned: this is not your baby-brother's Ren & Stimpy!
Slacker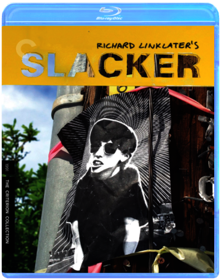 Richard Linklater
Slacker, directed by Richard Linklater (Dazed and Confused), presents a day in the life of a loose-knit Austin, Texas, subculture populated by eccentric and overeducated young people. Shooting on 16 mm for a mere $3,000, writer-producer-director Linklater and his crew of friends threw out any idea of a traditional plot, choosing instead to create a tapestry of over a hundred characters, each as compelling as the last. Slacker is a prescient look at an emerging generation of aggressive nonparticipants, and one of the key films of the American independent film movement of the 1990s.
Solo Con Tu Pareja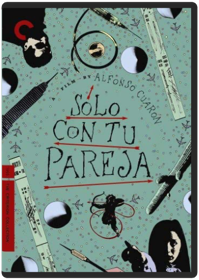 Alfonso Cuarón, Carlos Cuarón
Before Alfonso Cuarón helmed the international sensation Y tu mamá también, he made his mark on Mexican cinema with the ribald and lightning-quick contemporary social satire Sólo con tu pareja. Don Juan-ish yuppie Tomás Tomás (Daniel Giménez Cacho, from Bad Education) spends his nights juggling so many beautiful women that he can't keep their names straight—until one of his many conquests, a spurned nurse, gives him a taste of his own medicine. Beautifully filmed in widescreen by the inimitable Emmanuel Lubezki (The New World), Cuarón's wildly successful feature debut (which has never been released in the U.S.) gave voice to a Mexican middle-class that had remained largely unseen onscreen, and surveys contemporary urban sexual mores with style to spare.
All Ladies Do It
Tinto Brass
United Kingdom released, Blu-Ray/Region B : it WILL NOT play on regular DVD player, or on standard US Blu-Ray player. You need multi-region Blu-Ray player to view it in USA/Canada: LANGUAGES: English ( Dolby Digital 2.0 ), Italian ( Dolby Digital 2.0 ), English ( Subtitles ), WIDESCREEN (1.78:1), SPECIAL FEATURES: Interactive Menu, Scene Access, Trailer(s), SYNOPSIS: Diana is happily married to Paolo but due to her wild passion for sex, she regularly winds up in short lived erotic adventures, which she doesn't keep hidden from Paolo. On the contrary: by telling him, their sexual relationship is fueled with fresh impulses. When Diana experiences a stormy affair with the poet Alphonse, Paolo gets jealous after all and rejects Diana, who then goes head first in to a wild orgy of sexual excess with her sister and some friends.
...All Ladies Do It (1992) ( Così fan tutte ) ( All Women Do It )
Army of Darkness
Sam Raimi
Man Bites Dog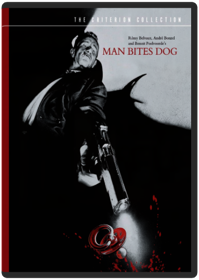 Rémy Belvaux , André Bonzel , Benoît Poelvoorde
Documentary filmmakers André and Rémy have found an ideal subject in Ben. He is witty, sophisticated, intelligent, well liked-and a serial killer. As André and Rémy document Ben's routines, they become increasingly entwined in his vicious program, sacrificing their objectivity and their morality. Controversial winner of the International Critics' Prize at the 1992 Cannes Film Festival, Man Bites Dog stunned audiences worldwide with its unflinching imagery and biting satire of media violence.
My Cousin Vinny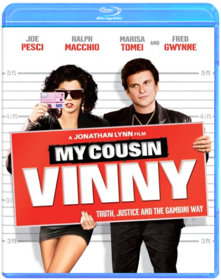 Jonathan Lynn
A wise-guy Brooklyn lawyer and his motor-mouth girlfriend go to Alabama to defend his innocent cousin for murder. Supporting actress Oscar for Marisa Tomei.
Toys
Barry Levinson
Enter a spectacular world of whimsy, fun and fantasy in this acclaimed visual extravaganza directed by Barry Levinson. Robin Williams stars as Leslie Zevo, a fun-loving adult who must save his late father's toy factory from his evil uncle (Michael Gambon), a war-loving general who builds weapons disguised as toys. Aided by his sister (Joan Cusack) and girlfriend (Robin Wright), Leslie sets out to thwart his uncle and restore joy and innocence to their special world.
Wayne's World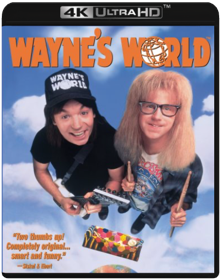 Penelope Spheeris
Based on the Saturday Night Live sketch of the same name, Wayne's World is a wacky, irreverent pop-culture comedy about the adventures of two amiably aimless metal-head friends, Wayne (Mike Myers) and Garth (Dana Carvey). From Wayne's basement, the pair broadcast a talk-show called Wayne's World on local public access television. The show comes to the attention of a sleazy network executive (Rob Lowe) who wants to produce a big-budget version of Wayne's World and he also wants Wayne's girlfriend, a rock singer named Cassandra (Tia Carrere). Wayne and Garth have to battle the executive not only to save their show, but also Cassandra. Director Penelope Spheeris, Myers and Carvey hang a lot of silly, but funny, jokes on this thin plot, and the energy of the cast - as well as the wild pop-culture references - make Wayne's World a cut above the average Saturday Night Live spin-off movie.
Dazed and Confused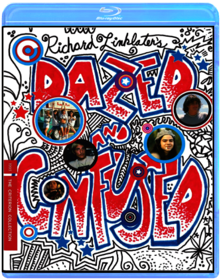 Richard Linklater
America, 1976. The last day of school. Bongs blaze, bell-bottoms ring, and rock and roll rules. Among the best teen films ever made, Dazed and Confused, directed by Richard Linklater (Slacker), eavesdrops on a group of seniors-to-be and incoming freshmen. A launching pad for a number of future stars, Linklater's first studio effort also features endlessly quotable dialogue and a blasting, stadium-ready soundtrack. Sidestepping nostalgia, Dazed and Confused is less about "the best years of our lives" than the boredom, angst, and excitement of teenagers waiting... for something to happen.
Groundhog Day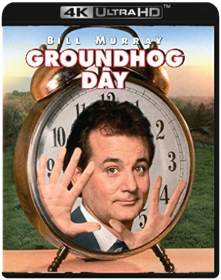 Harold Ramis
Bill Murray is at his wry, wisecracking best in this riotous romantic comedy about a weatherman caught in a personal time warp on the worst day of his life. Teamed with a relentlessly cheerful producer (Andie MacDowell) and a smart-aleck cameraman (Chris Elliott), TV weatherman Phil Connors (Bill Murray) is sent to Punxsutawney, Pennsylvania, to cover the annual Groundhog Day festivities. But on his way out of town, Phil is caught in a giant blizzard, which he failed to predict, and finds himself stuck in small-town hell. Just when things couldn't get any worse, they do. Phil wakes the next morning to find it's Groundhog Day all over again... and again... and again.
Much Ado About Nothing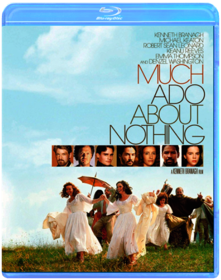 Kenneth Branagh
A military war has just ended, but the merry war between Beatrice (Emma Thompson) and Benedick (Branagh) rages on! Can their friends trick them into making love instead? For that matter, can another couples devotion survive the evil Don Johns (Keanu Reeves) vicious lies? Its up to the blundering constable (Michael Keaton) to save the day so that the course of true love may yet run smooth!
Short Cuts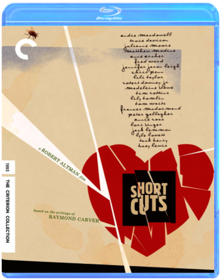 Robert Altman
Ace Ventura Duology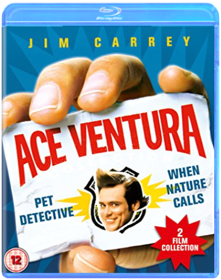 Tom Shadyac, Steve Oedekerk
Double bill of comedies starring Jim Carrey. In 'Ace Ventura: Pet Detective' (1994) the eccentric investigator Ace Ventura (Carrey) is hired by the beautiful Melissa (Courteney Cox), a board member of the Miami Dolphins, to discover the whereabouts of the team's missing mascot, a dolphin called Snowflake. With only a week to go before the Super Bowl, Ace's investigations lead him to suspect an ex-Dolphins player of kidnapping the prized animal. In 'Ace Ventura: When Nature Calls' (1995) Ace is summoned from his retreat in the Himalayas by British consul General Vincent Cadby (Simon Callow) to find the stolen sacred bat of the Wachati tribe. If the bat is not recovered in time for the imminent wedding of the Wachati chief's daughter and the chosen warrior of the neighbouring Wachootoo tribe, war will break out between the two tribes...
Airheads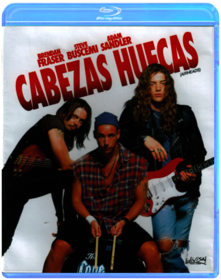 Michael Lehmann
Cemetery Man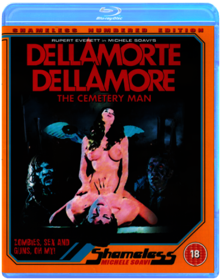 Michele Soavi
Michele Soavi, the director of THE CHURCH and THE SECT, now sears our retinas and our emotions with his cool, sexy DELLAMORTE DELLAMORE, for the first time on Shameless Blu-ray! This remastered HD version finally does justice to his undisputed Grand Guignol masterpiece and to the luscious visions of Anna Falchi and dreamy Rupert Everett.

Meet Francesco Dellamorte (Rupert Everett), the cemetery-man, gravedigger and guardian of the mythical Buffalora Cemetery where the dead just don t stay dead. Seven days after burial, the fresh cadavers claw their way out of their coffins looking for flesh to eat. And it s Francesco s job to dispatch these Returners before they escape into the local community.

But his quest to stop the dead from invading the world of the living falters when he falls in love with a beautiful and enigmatic widow visiting her husband s crypt. For when he kills her by mistake, and is cursed to see her face for eternity, the difference between being alive and dead become chillingly confused in his shocked and romantically damaged brain.

BLU-RAY CONTENT: DELLAMORTE DELLAMORE is presented in a remastered HD version, for the first time on Shameless Blu-ray!New interview with writer-producer Gianni RomoliNew interview with SFX genius Sergio StivalettiAudio Commentary & Fact-Track by director Michele Soavi & writer Gianni RomoliEnglish Audio & Optional Italian Audio with revised English SubtitlesCollector s reversible inlay sleeve with original poster artwork
Dumb and Dumber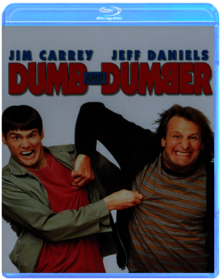 Peter Farrelly
Dumb and Dumber (Unrated)(BD)
Ed Wood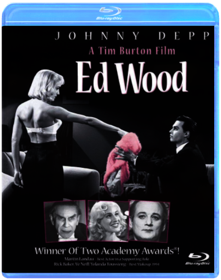 Tim Burton
Experience Tim Burton's acclaimed, true-life story of the wackiest filmmaker in Hollywood history, ED WOOD, for the first time on Blu-ray — complete with a new digital restoration, featuring enhanced picture and sound. Celebrated actor Johnny Depp stars as the high-spirited director who never let terrible reviews or hostile studio executives derail his big-screen dreams. With an oddball collection of showbiz misfits, Ed takes the art of bad moviemaking to an all-time low! Bill Murray, Sarah Jessica Parker, and Academy Award(R)-winner Martin Landau (Best Supporting Actor, 1994, ED WOOD) are hilarious in this warm and witty comedy. Relive every madcap moment like never before on Blu-ray!
Faust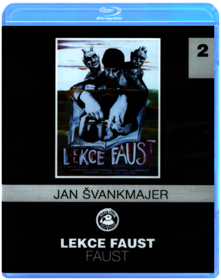 Jan Švankmajer
Directed by Jan Svankmajer. Starring Vladimir Kudla, Petr Cepek, Andrew Sachs.
Four Weddings and a Funeral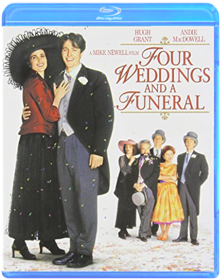 Mike Newell
The champagne is flowing and so is the funin this "delightful and sly" (Roger Ebert) romantic comedy about two people who belong together but just can't seem to tie the knot. Ushering in two Academy Award nominations*, and starring Hugh Grant (Notting Hill), Andie MacDowell (Michael) and a superb ensemble cast that includes Oscar nominee** Kristin Scott Thomas, Four Weddings and a Funeral is truly "a very special occasion" (Rolling Stone)! Charlie (Grant) is always the best man but never the groom. Determined to avoid even a hint of commitment, this handsome English gentleman is notoriously late to every wedding. But today he's in for a real surprise because not only did he forget the ring... but he also just caught a glimpse of the girl of his dreams (MacDowell)! "Elegant, festive and very, very funny" (The New York Times), Four Weddings and a Funeral is engaging entertainment from beginning to end.
The Hudsucker Proxy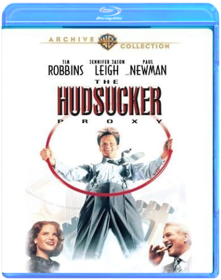 Joel Coen, Ethan Coen
An ambitious but naive young man rapidly moves up the corporate ladder from the mailroom to the executive suite, unaware that he is part of the board of directors' nefarious scheme.

Paul Newman, Tim Robbins and Jennifer Jason Leigh star in filmmakers Joel and Ethan Coen's darkly comic look at big business. When the founder of Hudsucker Industries leaps to his death from the 44th floor boardroom window the board of directors panics. But there is a plan: install a complete imbecile as president of the company and devalue the stock so the board can acquire a controlling interest for themselves. But where can they find such a guileless patsy? Enter Norville Barnes. Fresh off the bus from Muncie, Indiana, as a graduate of the 1958 class of the Muncie College of Business Administration, Norville is ready to start at the bottom and work his way up to the top of the corporate world ... he just never imagined it would happen so quickly.
Natural Born Killers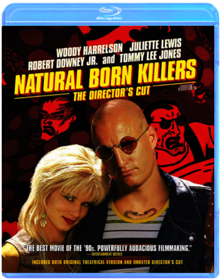 Oliver Stone
Billy Madison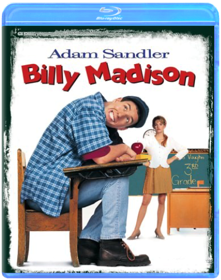 Tamra Davis
Adam Sandler stars as Billy Madison in the outrageous comedy where the subject is always fun. 27-year-old Billy Madison must repeat all 12 grades of school - in just 24 weeks - to earn his father's respect and prove he has what it takes to run the family's multi-million dollar empire. Along the way, Billy falls for his 3rd grade teacher (Bridgette Wilson), gets kicked out of school and must face-off with his nemesis…not to mention a pesky penguin. With hilarious appearances by Chris Farley, Norm MacDonald and Steve Buscemi, this comedy hit gets an A+ for laughs!
Cold Comfort Farm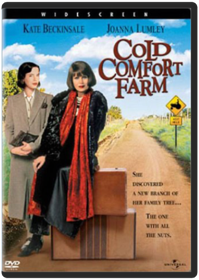 John Schlesinger
From Academy Award winning director John Schlesinger comes a brilliantly witty film. Starring Kate Beckinsale (Pearl Harbor) as Flora Poste, a London society girl, and Joanna Lumley (Absolutely Fabulous) as Flora's friend and mentor, this heartwarming comedy is full of charm and clever satire. Recently orphaned, Flora ignores the sage advice of Mrs. Smiley (Lumley) and moves to the country to live on a decrepit farm with her eccentric relatives. Fancying herself a writer, Flora encounters perfect material for her novel in the humorously odd collection of rural characters. In her own inimitable way, Flora insists on creating order out of their chaos, and in the process, she fills their lives with light and laughter. Also starring Rufus Sewell (A Knight's Tale), Ian McKellen (Lord of the Rings), Stephen Fry (Peter's Friends) and Eileen Atkins.
Four Rooms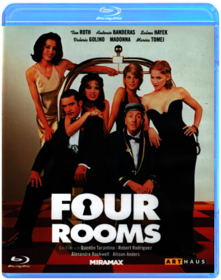 Quentin Tarantino, Allison Anders, Alexandre Rockwell, Robert Rodriguez
Don't miss the fun in this hilariously sexy comedy that has Antonio Banderas (THE MASK OF ZORRO), Madonna (EVITA), and a sizzling all-star cast checking in for laughs! It's Ted the Bellhop's (Tim Roth — PULP FICTION) first night on the job ... and the hotel's very unusual guests are about to place him in some outrageous predicaments! It seems that this evening's room service is serving up one unbelievable happening ... after another! Also featuring Academy Award(R) winner Marisa Tomei (1992 Best Supporting Actress, MY COUSIN VINNY), FOUR ROOMS is a wild night of highly original comedy entertainment you'll enjoy ... without reservations!
Get Shorty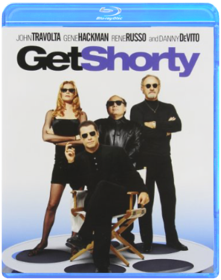 Barry Sonnenfeld
Hackers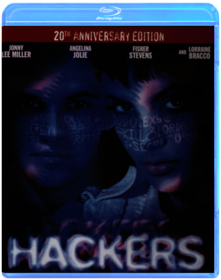 Iain Softley
While practicing the tricks of the trade, a neophyte "hacker", accomplishes the nearly impossible: he hacks the highly secured computer at the Ellingson Mineral Corporation. But in doing so, he unknowingly taps into a high-tech embezzling scheme masked by a computer virus with the potential to destroy the world' ecosystem! And when the young hacker and his pals are targeted for the crime, the group must launch a massive cyberspace attack: one that will hopefully clear their names and prevent ecological disaster.

By launching the careers of Jonny Lee Miller (Elementary) and Academy Award-winner Angelina Jolie (1999 Supporting Actress, Girl, Interrupted), Hackers became an underground hit instantly, inspiring music and fashion for the brand-new Internet culture, and has been even hailed as prophetic in its use of computers and hacking
Kicking and Screaming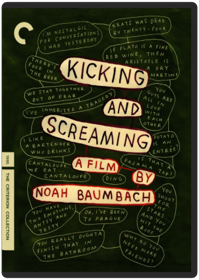 Noah Baumbach
After college graduation, Grover's girlfriend Jane tells him she's moving to Prague to study writing. Grover declines to accompany her, deciding instead to move in with several friends, all of whom can't quite work up the inertia to escape their university's pull. Nobody wants to make any big decisions that would radically alter his life, yet none of them wants to end up like Chet, the professional student who tends bar and is in his tenth year of university studies.
Mallrats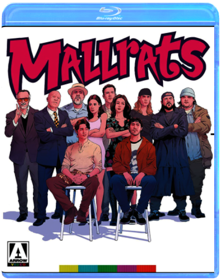 Kevin Smith
Mr. Show - Season 1 & 2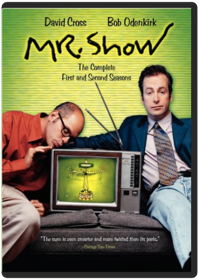 John Moffitt, Stacy Peralta, Tom Gianas, Troy Miller
Mr. Show: Season 1 & Season 2 (DVD)
Bottle Rocket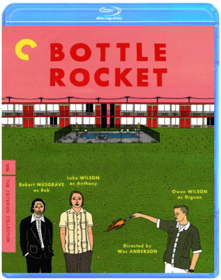 Wes Anderson
Wes Anderson first illustrated his lovingly detailed, slightly surreal cinematic vision in this witty and warm portrait of three young middle-class misfits. Fresh out of a mental hospital, gentle Anthony (Luke Wilson) finds himself once again embroiled in the machinations of his best friend, elaborate schemer Dignan (Owen Wilson). With the aid of getaway driver Bob (Robert Musgrave), they develop a needlessly complex, mildly successful plan to rob a small bookstore then go on the lam. Also featuring Lumi Cavazos as Inez, the South American housekeeper Anthony falls in love with, and James Caan as local thief extraordinaire Mr. Henry, Bottle Rocket is a charming, hilarious, affectionate look at the folly of dreamers. Shot against radiant southwestern backdrops, it s the film that put Anderson and the Wilson brothers on the map.

DIRECTOR-APPROVED SPECIAL BLU-RAY EDITION FEATURES:
New, restored high-definition digital transfer supervised and approved by director Wes Anderson and director of photography Robert Yeoman
DTS-HD Master Audio 5.1 soundtrack
Commentary by director/co-writer Anderson and co-writer/star Owen Wilson
The Making of Bottle Rocket : an original documentary by filmmaker Barry Braverman featuring Anderson, James L. Brooks, James Caan, Temple Nash Jr., Kumar Pallana, Polly Platt, Mark Mothersbaugh, Robert Musgrave, Richard Sakai, David and Sandy Wasco, Andrew and Luke and Owen Wilson, and Robert Yeoman
The original thirteen-minute black-and-white Bottle Rocket short film from 1992
Eleven deleted scenes
Anamorphic screen test, storyboards, location photos, and behind-the-scenes photographs by Laura Wilson
Murita Cycles, a 1978 short film by Braverman
The Shafrazi Lectures, no. 1: Bottle Rocket
PLUS: A booklet featuring an essay by executive producer James L. Brooks, an appreciation by Martin Scorsese, and original artwork by Ian Dingman
Conspirators of Pleasure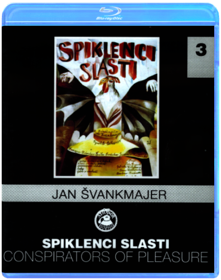 Jan Švankmajer
Svankmajer, the Czech genius of surrealism, explores the bizarre erotic impulses of various individuals in modern Prague. One man collects porn magazines, chickens and umbrellas to fashion himself a weird creature. His neighbour does similar things with straw. And then they meet up…Their newsagent tinkers with anatomical additions to his hi-tech TV set so he can gloat over the beautiful newsreader. But the newsreader keeps carp in a bowl in her bedroom for bizarre reasons, while her neglectful husband hears operatic climaxes in his head whenever he encounters saucepan lids, fur, nails and latex fingers. Finally, there's the postwoman, who rolls bread into doughballs for very odd purposes, after delivering to the first man an ominous note simply saying 'Sunday'.
Happy Gilmore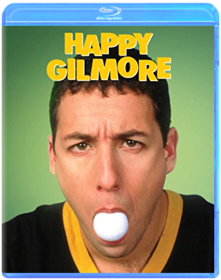 Dennis Dugan
Adam Sandler stars as Happy Gilmore in the over-the-top comedy that scores a hole in one for hilarity. After his dream of stardom on the hockey ice melts, Happy Gilmore discovers he has a gift that could bring him glory on the greens. Trouble is, with his hot head and hard-hitting drives, Happy doesn't just play golf…he destroys it. With the help of a retired golfer (Carl Weathers) and hot publicist (Julie Bowen), can Happy perfect his game and tame his temper to win the tournament prize money? With unforgettable appearances by Bob Barker, Christopher McDonald and Kevin Nealon, this comedy favorite features non-stop laughs that are par for the course!
Kingpin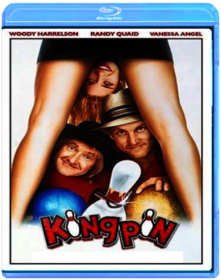 Bobby Farrelly, Peter Farrelly
The guys who brought you There's Something About Mary and Dumb and Dumber strike again with a gut-busting farce that's "just too funny" (Los Angeles Times)! Woody Harrelson, Randy Quaid and Vanessa Angel come up winners in this riotous, joke-a-second comedy with plenty of balls. Harrelson is Roy Munson, a pro bowler who seems destined for greatness, or as close to greatness as a bowler can get. But after a run-in with angry competitors, Roy finds himself sadder, wiser and minus his bowling hand! Years later, he meets the naive Ishmael (Quaid), an Amish bowling whiz. Together they set out for a million-dollar tournament in Reno, and along the way pick up Claudia (Angel), a sexy vixen with brains, attitude and really big...ideas. With her help, they make it to the tournament. But will Roy and Ishmael win the big match and score fame and fortune...or will all their hopes and dreams go barreling down the gutter?
The People Vs. Larry Flynt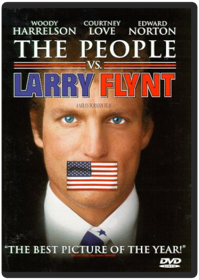 Milos Forman
THIS IS THE TRUE STORY OF LARRY FLYNT, THE MAGAZINE PUBLISHER WHO WAS SUED BY THE RELIGIOUS RIGHT AND PARALYZED BY AN ASSASSIN'S BULLET. THE FILM FOCUSES ON THE COURT BATTLES FLYNTFOUGHT FOR FREEDOM OF THE PRESS AND ON HIS UNCONVENTIIONALMARRIAGE TO AN EX-STRIPPER.
Mr. Show - Season 3
Mr. Show: The Complete Third Season (DVD)
Orgazmo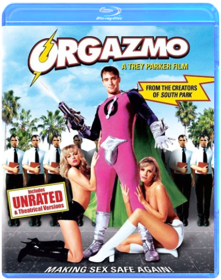 Trey Parker
Joe Young (Trey Parker) is a devout Mormon visiting Hollywood to convert the unenlightened. While spreading the word, Joe is offered $20,000 to play Captain Orgazmo in a porn director's film. Mindful of the financial burdens of his upcoming wedding, Joe reluctantly accepts the role, not certain of what he's in for! Written, directed and starring South Park co-creator Trey Parker and featuring his South Park partner Matt Stone, this hilarious send-up of the porn industry will have you laughing long after the credits roll.
South Park - Seasons 1-5
Trey Parker
BASEketball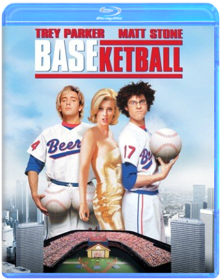 David Zucker
Starring Trey Parker and Matt Stone (South Park) BASEketball is a hilarious comedy about two guys who invent a game in their driveway that quickly becomes a national obsession. When childhood friends Joe Cooper (Parker) and Doug Remer (Stone) are challenged to a pickup basketball game, they propose a new sport combining basketball and baseball. As the ridiculous game unexpectedly becomes a hit, the friends are suddenly faced with a greedy businessman who has plans of his own. Directed by David Zucker (Airplane!, The Naked Gun), BASEketball also stars Jenny McCarthy, Yasmine Bleeth, Ernest Borgnine and Robert Vaughn along with a host of cameos from sports legends including Reggie Jackson and Kareem-Abdul Jabbar!
The Big Lebowski
Joel Coen, Ethan Coen
From the Academy Award-winning Coen brothers, The Big Lebowski is a hilariously quirky comedy about bowling, a severed toe, White Russians and a guy named…The Dude. Jeff "The Dude" Lebowski doesn't want any drama in his life…heck, he can't even be bothered with a job. But, he must embark on a quest with his bowling buddies after his rug is destroyed in a twisted case of mistaken identity. Starring Jeff Bridges, John Goodman, Julianne Moore, Steve Buscemi, Philip Seymour Hoffman and John Turturro, experience the cultural phenomenon of The Dude in the "#1 cult film of all time!" (The Boston Globe)
Buffalo '66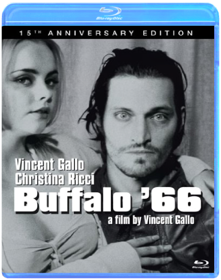 Vincent Gallo
An arresting hybrid of kitchen sink realism and fairy tale romance, Buffalo '66 follows the strange path of a troubled young man cursed with unloving parents. In his quixotic search for one kind of love he unexpectedly finds another kind of love in Layla (Ricci). Vincent Gallo brings a deep emotional conviction to this contemporary fable of family trauma and the healing power of love.
Fear and Loathing in Las Vegas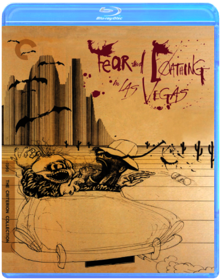 Terry Gilliam
It is 1971, and journalist Raoul Duke barrels toward Las Vegas—accompanied by a trunkful of contraband and his unhinged Samoan attorney, Dr. Gonzo—to cover a motorcycle race. His cut-and-dried assignment quickly descends into a feverish psychedelic odyssey. Director Terry Gilliam (Time Bandits, Brazil) and an all-star cast headlined by Johnny Depp (Edward Scissorhands, Donnie Brasco) and Benicio Del Toro (The Usual Suspects, Che) show no mercy in adapting Hunter S. Thompson's legendary dissection of the American way of life to the screen, creating a film both hilarious and savage.
Frivolous Lola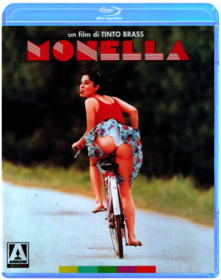 Tinto Brass
The Idiots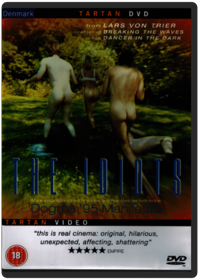 Lars von Trier
The second of the controversial Dogma 95 films. Set in present-day Denmark, it begins with a chance encounter between the timid Karen and a group of drop-outs engaged in a strange, informal experiment where they pretend to be mentally disabled. Initially shocked, Karen finds herself compelled to stay and eventually joins them in the experiment. However, as the group's acts of 'idiocy' grow more extreme, and the reality of the outside world becomes more intrusive, the border between liberation and self-destruction begins to blur.
Shakespeare in Love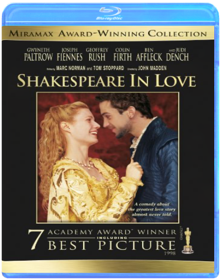 John Madden
Triumphant winner of 7 Academy Awards(R) — including Best Picture — this witty, sexy smash features Oscar(R)-winning Best Actress Gwyneth Paltrow (SLIDING DOORS, THE ROYAL TENENBAUMS) and an amazing cast that includes Academy Award-winners Judi Dench (Best Supporting Actress), Geoffrey Rush (Best Actor — SHINE), and Ben Affleck (GOOD WILL HUNTING, PEARL HARBOR). When Will Shakespeare (Joseph Fiennes — ELIZABETH) needs passionate inspiration to break a bad case of writer's block, a secret romance with the beautiful Lady Viola (Paltrow) starts the words flowing like never before! There are just two things he'll have to learn about his new love: not only is she promised to marry someone else, but she's successfully impersonating a man in order to play the lead in Will's latest production! A truly can't-miss motion picture event with outstanding critical acclaim to match its impressive collection of major awards — everyone will love this funny behind-the-scenes look at the writing of the greatest love story ever told!
Very Bad Things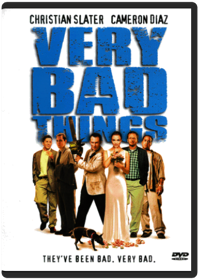 Peter Berg
When a stripper dies at his bachelor party, Kyle Fisher and his friends decide to bury the evidence, but fate has a way of not letting the truth stay buried for long.
Genre: Feature Film-Comedy
Rating: R
Release Date: 11-JAN-2000
Media Type: DVD
Being John Malkovich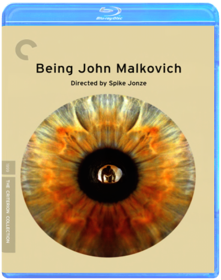 Spike Jonze
Have you ever wanted to be someone else? Or, more specifically, have you ever wanted to crawl through a portal hidden in an anonymous office building and thereby enter the cerebral cortex of John Malkovich for fifteen minutes before being spat out on the side of the New Jersey Turnpike? Then director Spike Jonze (Adaptation) and writer Charlie Kaufman (Eternal Sunshine of the Spotless Mind) have the movie for you. Melancholy marionettes, office drudgery, a frizzy-haired Cameron Diaz (There's Something About Mary) but that's not all! Surrealism, possession, John Cusack (Say Anything), a domesticated primate, Freud, Catherine Keener (Capote), non sequiturs, and absolutely no romance! But wait: get your Being John Malkovich now and we'll throw in emasculation, slapstick, Abelard and Heloise, and extra Malkovich, Malkovich, Malkovich.
Election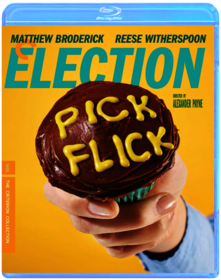 Alexander Payne
Perky, overachieving Tracy Flick (Reese Witherspoon) gets on the nerves of history teacher Jim McAllister (Matthew Broderick) to begin with, but after she launches her campaign for high-school president and his personal life starts to fall apart, things spiral out of control. In Alexander Payne's satire Election, the teacher becomes unhealthily obsessed with cutting his student down to size, covertly backing a spoiler candidate to stop her from steamrolling to victory, and putting in motion a series of dirty tricks and reckless promises with uncanny real-world political parallels. Adapting a then-unpublished novel by Tom Perrotta, Payne grounds the absurdity of his central dynamic in the recognizable the setting is his hometown of Omaha, and the accomplished cast is rounded out with nonprofessionals and distills his closely observed take on deeply flawed humanity to its bitter but stealthily sympathetic essence.

DIRECTOR-APPROVED BLU-RAY SPECIAL EDITION FEATURES
- New, restored 4K digital transfer, supervised and approved by cowriter-director Alexander Payne, with 5.1 surround DTS-HD Master Audio soundtrack
- Audio commentary from 2008 featuring Payne
- New interview with Payne
- New interview with actor Reese Witherspoon
- The Passion of Martin, Payne's 1991 UCLA senior thesis film
- TruInside: 'Election,' a 2016 documentary featuring on-set footage and interviews with cast and crew
- Omaha local-news reports on the film's production
- Trailer
- PLUS: An essay by critic Dana Stevens
- More!
Freaks and Geeks - The Complete Series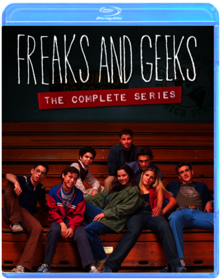 Judd Apatow, Paul Feig
What high school was like for the rest of us.

The modern classic, Freaks And Geeks, arrives on Blu-ray at last! Set in 1980 at the fictional McKinley High in Detroit, Freaks And Geeks focused on two groups of outsiders: the stoners, tough kids and bad girls; and the brains, nerds and squares. Although this Emmy award-winning series ran for only one season, it has remained a cult favorite and a benchmark of quality television.

A funny and authentic portrait of high school life with all of its horrors and triumphs, Freaks And Geeks resonates with anybody who has ever felt like they don' quite fit in. The series' legacy) including the ongoing success of many of its key personnel, from creator Paul Feig (Bridesmaids), to executive producer Judd Apatow (The 40-Year-Old Virgin), to cast members such as Linda Cardellini, Seth Rogen, James Franco, and Jason Segel) is undoubtedly secure in the hearts and minds of its passionate (and ever-growing) fanbase.

Jam-packed with a treasure trove of extras, this Blu-ray collection also features all eighteen episodes in both original broadcast aspect ratio and a special widescreen presentation. Join Shout! Factory in celebrating this one-of-a-kind series with a set you' Geek out over.
Office Space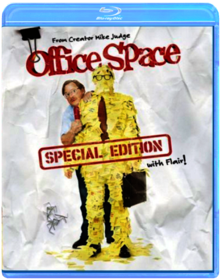 Mike Judge
Unable to endure another mind-numbing day at Initech Corporation, cubicle slave Peter Gibbons (Ron Livingston) gets fired up and decides to get fired. Armed with a leisurely new attitude and a sexy new girlfriend (Jennifer Aniston), he soon masters the a
South Park: Bigger, Longer and Uncut
Trey Parker
OK, let's get all the disclaimers out of the way first. Despite its colorful (if crude) animation, South Park: Bigger, Longer & Uncut is in no way meant for kids. It is chock full of profanity that might even make Quentin Tarantino blanch and has blasphemous references to God, Satan, Saddam Hussein (who's sleeping with Satan, literally), and Canada. It's rife with scatological humor, suggestive sexual situations, political incorrectness, and gleeful, rampant vulgarity. And it's probably one of the most brilliant satires ever made. The plot: flatulent Canadian gross meisters Terrance and Philip hit the big screen, and the South Park quartet of third graders—Stan, Kyle, Kenny, and Cartman—begin repeating their profane one-liners ad infinitum. The parents of South Park, led by Kyle's overbearing mom, form "Mothers Against Canada," blaming their neighbors to the north for their children's corruption and taking Terrance and Philip as war prisoners. It's up to the kids then to rescue their heroes from execution, not mention a brooding Satan, who's planning to take over the world.

To give away any more of the plot would destroy the fun, but this feature-length version of Trey Parker and Matt Stone's Comedy Central hit is a dead-on and hilarious send-up of pop culture. And did we mention it's a musical? From the opening production number "Mountain Town" to the cheerful antiprofanity sing-along "It's Easy, MMMKay" to Satan's faux-Disney ballad "Up There," Parker (who wrote or cowrote all the songs) brilliantly shoots down every earnest musical from Beauty and the Beast to Les Misérables. And in advocating free speech and satirizing well-meaning but misguided parental censorship groups (with a special nod to the MPAA), Bigger, Longer & Uncut hits home against adult paranoia and hypocrisy with a vengeance. And the jokes, while indeed vulgar and gross, are hysterical; we can't repeat them here, especially the lyrics to Terrance and Philip's hit song, but you'll be rolling on the floor. Don't worry, though—to paraphrase Cartman, this movie won't warp your fragile little mind. Unless you have something against the First Amendment. —Mark Englehart
Best in Show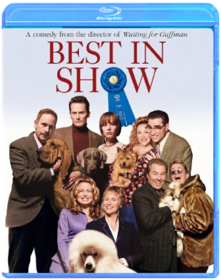 Christopher Guest
Cheeky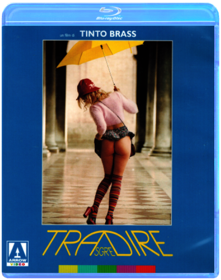 Tinto Brass
United Kingdom released, Blu-Ray/Region B : it WILL NOT play on regular DVD player, or on standard US Blu-Ray player. You need multi-region Blu-Ray player to view it in USA/Canada: LANGUAGES: English ( Dolby Digital 2.0 ), English ( Mono ), Italian ( Dolby Digital 2.0 ), Italian ( Mono ), English ( Subtitles ), WIDESCREEN (1.78:1), SPECIAL FEATURES: Blu-Ray & DVD Combo, Booklet, Featurette, Interactive Menu, Photo Gallery, Scene Access, Trailer(s), Uncut, SYNOPSIS: Italian smutmeister Tinto Brass directs this erotic drama which offers this dubious assertion — a couple that sleeps around ends up loving each other more. While scouting out apartments in London for her Venetian boyfriend, bubbly Carla (Yuliya Mayarchuk) rents an apartment that overlooks the Thames. She also gets jumped by hyper-horny real estate agent Moira (Francesca Nunzi), and the two shag, shag and shag again in increasingly perverse ways. When boyfriend Matteo (Jarno Berardi) shows up, the kinky hijinks really begin. ...Cheeky ( Trasgredire ) ( Transgressions ) (Blu-Ray & DVD Combo)
Little Otik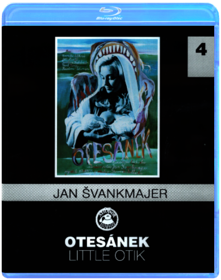 Jan Švankmajer
Surrealist master Jan Svankmajer (FAUST, ALICE) brings a famous Czech legend eerily to life in the darkly hilarious cautionary tale of LITTLE OTIK. An ordinary couple, Karel and Bozena, are unable to conceive a child. When Karel digs up a tree root and whittles something vaguely resembling a human baby, Bozena's maternal longings transform the stump into a living creature with a (literally) monstrous appetite that can't be met with baby formula. Svankmajer brilliantly mixes his wicked humor with his subversive politics and love of mythology into a stunning live-action fable for our times. This Edition also features Svankmajer's surrealist THE FLAT
O Brother, Where Art Thou?
Joel Coen, Ethan Coen
George Clooney (The Perfect Storm) and John Turturro (Cars 2)embark on the adventure of a lifetime in this hilarious, offbeat road picture. And now, for the first time, this quirky gem shines more brightly than ever in Blu-ray High Definition! Fed up with crushing rocks on a prison farm in Mississippi, the dapper, silver-tongued Ulysses Everett McGill (Clooney) busts loose...except he's still shackled to two misfits from his chain gang: bad-tempered Pete (Turturro), and sweet, dimwitted Delmar (Tim Blake Nelson). With nothing to lose and buried loot to regain, the three embark on a riotous odyssey filled with chases, close calls, near misses and betrayal. Experience every unpredictable moment as it plays out in the crystal-clear sound and breathtaking picture quality of Blu-ray. Populated with strange characters, including a blind prophet, sexy sirens, and a one-eyed Bible salesman (John Goodman), O Brother, Where Art Thou? will leave you laughing at every outrageous and surprising twist and turn
Snatch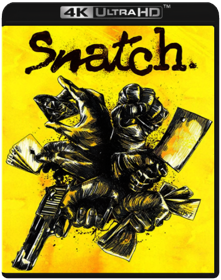 Guy Ritchie
Snatch, Steelbook [Blu-ray]
Elvira's Haunted Hills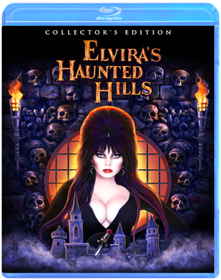 Sam Irvin
Ghost World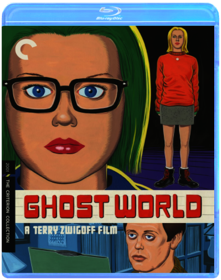 Terry Zwigoff
The Happiness of the Katakuris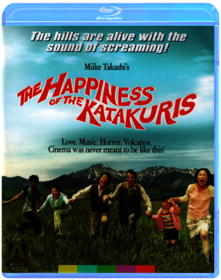 Takashi Miike
From Takashi Miike, the prolific director of such shocking hits including Audition and Ichi the Killer comes "The Sound of Music meets Dawn of the Dead"!

The Katakuris are a family trying to run a peaceful country inn but with a lack of guests there is much excitement for their first visitor, until they wind up dead! As each guest in turn dies in strange circumstances the family agree to hide the bodies but will the coverups come back to haunt them...

In The Happiness of the Katakuris scenes of grotesque stop motion animation, surreal musical numbers and zombies combine to make one of the finest horror-comedies ever made.
Monsoon Wedding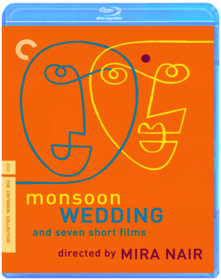 Mira Nair
Cultures and families clash in Mira Nair's exuberant Monsoon Wedding, a mix of comedy and chaotic melodrama concerning the preparations for the arranged marriage of a modern upper-middle-class Indian family's only daughter, Aditi. Of course there are hitches—Aditi has been having an affair with a married TV host; she's never met her husband to be, who lives in Houston; the wedding has worsened her father's hidden financial troubles; even the wedding planner has become a nervous wreck—as well as buried family secrets. But Nair's celebration is ultimately joyful and cathartic: a love song to her home city of Delhi and her own Punjabi family.

DIRECTOR-APPROVED SPECIAL EDITION FEATURES

• New, restored high-definition digital transfer, supervised by director Mira Nair and director of photography Declan Quinn with DTS-HD Master Audio 5.1 soundtrack • Audio commentary featuring Nair • Nair's short documentaries So Far from India (1983), India Cabaret (1985), and The Laughing Club of India (2001), featuring video introductions by the director • Nair's short fiction films The Day the Mercedes Became a Hat (1993), 11'09'01—September 11 (Segment: India) (2002), Migration (2007), and How Can It Be? (2008), featuring video introductions by the director • New video interview with actor Naseeruddin Shah, conducted by Nair • New video interviews with Quinn and production designer Stephanie Carroll • Theatrical trailer • New and improved English subtitle translation • PLUS: An essay by critic and travel writer Pico Iyer
Not Another Teen Movie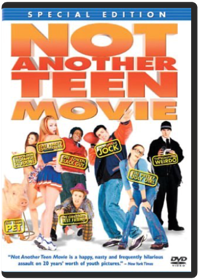 Joel Gallen
Handsome John Hughes High jock Zack bets his friends that he can turn nerdy Janey into the most popular girl in class. With the help of Zack's sister, Catherine, Janey ditches her ponytail and glasses and turns beautiful. Zack falls in love with her.
Ocean's Eleven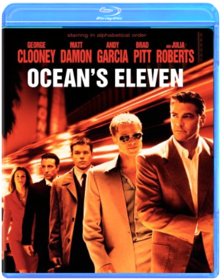 Steven Soderbergh
Ocean's Eleven (2001) (BD)
Super Troopers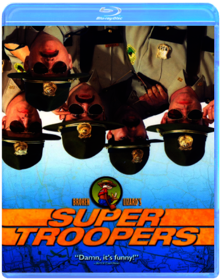 Jay Chandrasekhar
Super Troopers ~ Super Troopers
Y tu mamá también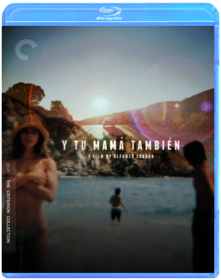 Alfonso Cuarón
Y TU MAMA TAMBIEN (BLU-RAY/DVD COMBO/2001/SP/ENG SUB/WS 1.85/3 DISC)
Adaptation.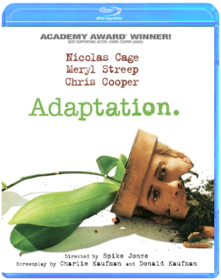 Spike Jonze
Director Spike Jonze delivers a stunningly original comedy that seamlessly blends fictional characters and situations with the lives of real people: obsessive orchid hunter John Laroche (Cooper), New Yorker journalist Susan Orlean (Streep), Hollywood screenwriter Charlie Kaufman (Cage), and his twin brother, Donald (also Cage). As Charlie struggles to adapt Orlean's best-selling book "The Orchid Thief," he writes himself into his own movie. The various stories crash into one another exploding into a wildly imaginative film. Adaptation, the year's most talked about movie, is at once a hilarious drama and a moving comedy.
Bikini Bandits Experience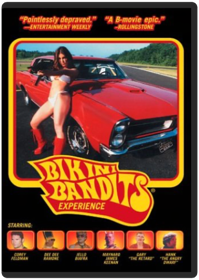 Steve Grasse
A bevy of badass girls fill as much retro kitsch action into their lives as they possibly can in this crazy, bikini-clad romp! You won't believe the exploits these luscious ladies get up to, all topped off with an ample serving of strippers, hot rods, guns, and much much more! Co-stars Maynard James Keenan from Tool as the devil, Dee Dee Ramone as the Pope, Jello Biafra, Corey Feldman, and a dizzying parade of extra guests!
Confessions of a Dangerous Mind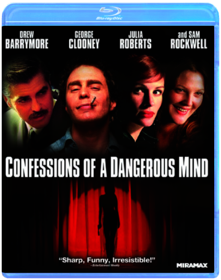 George Clooney
George Clooney (Ocean's Thirteen, Up in the Air) makes his directorial debut and stars alongside Drew Barrymore (He's Just Not That Into You), Sam Rockwell (Iron Man 2) and Julia Roberts (Eat Pray Love) in the comedy thriller that poses an irresistible question: What would happen if a wildly successful TV producer was also a top secret CIA assassin? While a maverick creator of America's favorite game shows gains notoriety for his smash television hits, he is also drawn into a shadowy world of danger as a covert government operative! But soon his double life begins to spiral out of control. Based on Chuck Barris's cult classic autobiography, this entertaining comedy is a killer hit!
The Rules of Attraction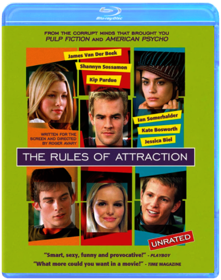 Roger Avary
Based on the best-selling novel by Bret Easton Ellis, Roger Avary masterfully adapts the darkly funny social satire of lifeand love among the young and privileged students of Camden College. Stars James Van Der Beek, Jessica Biel, Kate Bosworth, Shannyn
South Park - Seasons 6-10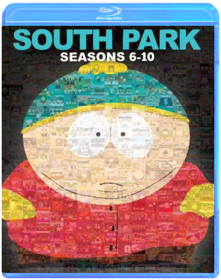 Trey Parker
Bad Santa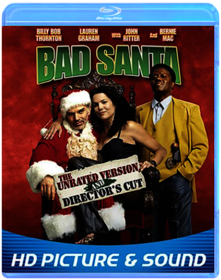 Terry Zwigoff
BAD SANTA:UNRATED VERSION AND DC - Blu-Ray Movie
Chappelle's Show - The Complete Series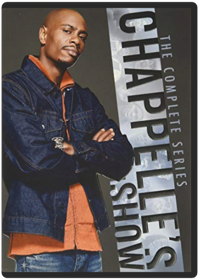 Rusty Cundieff, Andre Allen, Neal Brennan, Scott Vincent, Bobcat Goldthwait, Peter Lauer, Bill Berner
Da Ali G Show - Season 1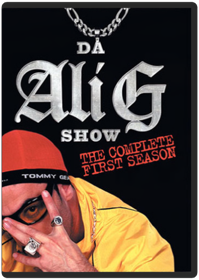 James Bobin, Dan Mazer, Scott Preston
Da Ali G Show: The Complete First Season (DVD)
A Mighty Wind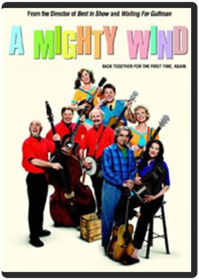 Christopher Guest
A Mighty Wind
Paul Verhoeven Collection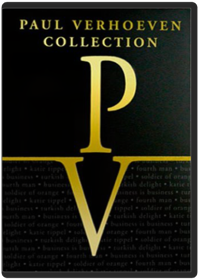 Paul Verhoeven
The Paul Verhoeven Collection consists of five films the Dutch director made in Europe before graduating to the Hollywood mainstream with such films as Total Recall and Basic Instinct. A bawdy though sympathetic look at the lives of two Amsterdam prostitutes, 1971's Business Is Business was Verhoeven's film debut. Ronnie Biermann stars as Greet, a worldly wise prostitute who is decently protective of her neighbor and friend in the trade, the busty, younger Nell (Sylvia de Leur). Finally, she decides they must both break out of their decreasingly fulfilling lives and seek out matrimonial stability. Business Is Business probably seemed like an authentic depiction of the Amsterdam demi-monde in its day, but today its kinky peccadilloes look rather quaint. However, both Biermann and Sylvia De Leur forcefully resist any of the clichés of the era in their strong characters.

When Turkish Delight (1973) opens on a brutal attack and then a succession of one-night stands, it seems that bohemian artist Eric Vonk (Rutger Hauer, collaborating for the first time with Verhoeven) is a complete jerk. Then a sudden flashback reveals the motivations for both his dreams and behavior, as well as the subject of the photos he spends his time pining for. He meets Olga (a fantastic Monique van de Ven), but their tempestuous relationship is shaken by many peculiar events: a surreal wedding ceremony, unveiling a statue to the Queen, and the death of Olga's father. The real problem is Olga herself, however, which leads to a shock ending many have compared to Love Story. Somewhat dated now, Turkish Delight is nonetheless unmistakably a product of the now-familiar Verhoeven style.

Katie Tippel (1975) is a handsome period drama set in 19th-century Holland, based on a true story. The second eldest daughter in a poor family, Katie (Monique van de Ven) must find whatever work is going to make ends meet. As she enters a succession of jobs in which she experiences both exploitation and sexual harassment, she learns that men want her for only one thing and so she enters prostitution. However, she is finally able to escape the poverty trap and ascend the social ladder, particularly when banker Hugo (Rutger Hauer) takes her as his lover. All this is set against a backdrop of social foment as the workers' impatience at poor social conditions increases.

Based on real events, Soldier of Orange (1977) tells the story of Dutchman Erik Lanshof (a star-making performance by Rutger Hauer) and a small group of students as they struggle to survive the Nazi occupation to the end of the Second World War. Across a canvas lasting almost three hours, Verhoeven unfolds a saga of friendship, espionage, and romance with almost documentary realism, crafting a deeply affecting film widely regarded as the greatest ever made in Holland.

Only two years separate The Fourth Man (1983), Verhoeven's final Dutch language movie, and the explosive commencement of his Hollywood career. This savage comedy shocker could well be seen as a trial run for Basic Instinct, since it features an ice-cold seductress (Renée Soutendijk) with mysterious motivations and sexual preferences. The hallucinatory tale follows a novelist (Jeroen Krabbé) first falling for her, and then feverishly investigating whether she's a serial husband killer. The film is full of what would soon be recognized as Verhoeven trademarks: a little blasphemy, a lot of nudity, dispassionate characters, and hidden agendas.
Peep Show - The Complete Series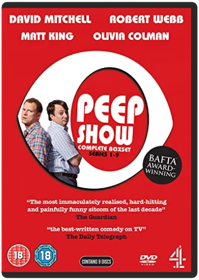 David Mitchell, Robert Webb
Tenacious D: The Complete Master Works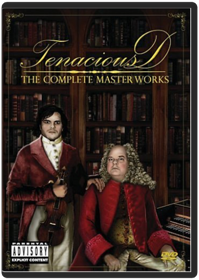 Tenacious D
With pitchfork and shovel, Tenacious D has labored to finally unearth the first ever Tenacious D-VD from the fragrant bowels of Hades. For years, this turd has been spit-polished, massaged, and finally sanctified by both Jables and KG, and they are now ready release it to the world.

This highly provocative DVD contains the legendary and epic recital at London's Brixton Academy that was by chance recorded on November 3, 2002. Watch as Jack and Kyle slay the mighty dragon and treat the British public to a phenomenal performance that includes the now classic D melodies; Wonderboy, Explosivo, Kyle Quit The Band, Friendship, Kielbasa, Dio, The Cosmic Shame, F#*! Her Gently, Tribute and the ever popular Live Short Films that have been screened during The D's shows.

The Complete Masterworks also contains the groundbreaking, hard to get (legally), HBO episodes which tell the tale of The D in their early days on the road to stardom.

But that's not all! Act now and a bonus second disc will be gifted to the first twelve million loyal Tenacious D apostles, included is an intimate portrait of Jack and Kyle and their life of carnal debauchery on the road. Lucky owners of the DVD will catch rare and gruesome behind the scenes glimpses of the making of the Tribute & Wonderboy videos as well as never before seen footage of The D as they perform their secret backstage rituals. TENACIOUS D: THE COMPLETE MASTERWORKS is truly a harbinger of the good times ahead as we all await the coming apocalypse.
Anchorman: The Legend of Ron Burgundy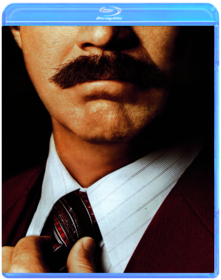 Adam McKay
Will Ferrel (Old School, Elf) is Ron Burgundy, a top-rated 1970's San Diego anchorman who believes women have a place in the newsroom - as long as they stick to covering fashion shows or late-breaking cooking stories. So when ron is told he'll be working with a bright young newswoman (Christina Applegate) who's beautiful, ambitious and smart enough to be more than eye candy, it's not just a clash of two TV people with really great hair - it's war! Filled with wicked wit and slapstick humor, Anchorman is the year's most wildly irreverent, must-see comedy hit!
Bikini Bandits Save Christmas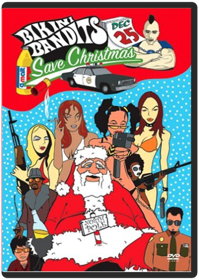 Steve Grasse
Bikini Bandits: Briefs, Shorts and Panties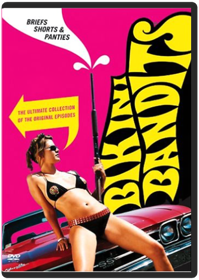 Steve Grasse
Drawn Together - The Complete Series
Peter Avanzino, Dwayne Carey-Hill , Ray Claffey, Frank Marino, James Purdum, Rich Moore, Raymie Muzquiz, Tuck Tucker, Stephen Sandoval, Chuck Sheetz, Kyoung Hee Lim
The Drawn Together gang is back and this time they're bringing the party home with them. In addition to reliving your favorite episodes from all three seasons of basic cable's most-offensive animated reality show, you and your friends can now play as each of the characters in The Drawn Together Board Game!, partake in the Get the DT's Drinking Game, or show your inner wild child by participating in the Drawn Together Truth or Dare Game. Once you own this collection, you won't even have to leave your basement to have a kickass party!
Eurotrip
Jeff Schaffer
Harold & Kumar Go to White Castle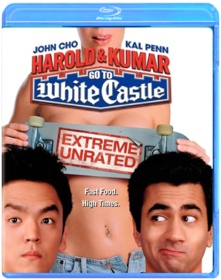 Danny Leiner
Harold & Kumar Go to White Castle (BD) (Unrated)
I Heart Huckabees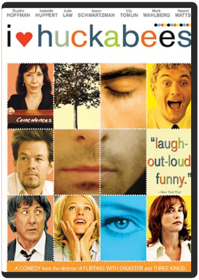 David O. Russell
Dustin Hoffman and Lily Tomlin lead an all-star cast including Jude Law, Naomi Watts and Mark Walhberg in this outrageous comedy from director/co-writer David O. Russell (Three Kings). Kindhearted but confused activist Andrew Markovski hires a pair of screwball "existential detectives" (Hoffman and Tomlin) to help him find the meaning of life. All the while, a sexy, French author (Isabelle Huppert) is trying to throw a wrench in their plan by seducing andrew's mind and body.
Mean Girls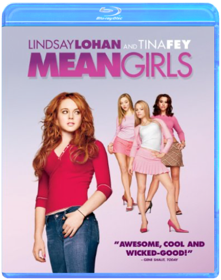 Mark Waters
Napoleon Dynamite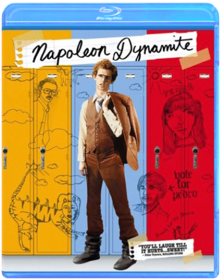 Jared Hess
Napoleon Dynamite is a new kind of hero, complete with a tight 'fro, sweet moon boots, and skills that can't be topped. Napoleon spends his days drawing mythical beasts, duking it out with his brother Kip and avoiding his scheming Uncle Rico. When two new friends enter Napoleon's life — shy Deb and mustachioed Pedro, the trio launches a campaign to elect Pedro for class president and make the student body's wildest dreams come true. But if Pedro is to beat stuck-up Summer, Napoleon will have to unleash his secret weapon
Shaun of the Dead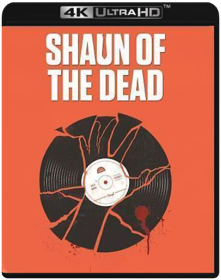 Edgar Wright
There comes a day in every man's life when he has to get off the couch...and kill some zombies. When flesh-eating zombies are on the hunt for a bite to eat, it's up to slacker Shaun (Simon Pegg) and his best pal Ed (Nick Frost) to save their friends and family from becoming the next entrée. Novelist Stephen King gushes Shaun of the Dead is "a 10 on the fun meter and destined to be a cult classic" and Newsweek calls it "a bloody hoot!" It's a screamingly hilarious zomedy that will have you dying with laughter.
Team America: World Police
Trey Parker
Import from UK. Region Free.
Angel-A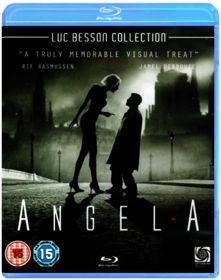 Luc Besson
Lunacy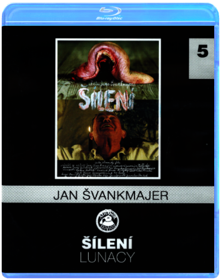 Jan Švankmajer
The latest provocation from surrealist master Jan Svankmajer deliriously combines live action, stop-motion animation, kinky sex, Euro-trash violence and horror, black comedy, and lots of frisky meat puppets. In nineteenth-century rural France, a young man named Jean Berlot becomes caught up in the nigthmarish world of a mysterious, decadent Marqius: orgiastic black masses, "therapeutic" funerals, and an asylum with a smoirgasbord of macabre "treatments" and tarred-and-feathered doctors.
Thumbsucker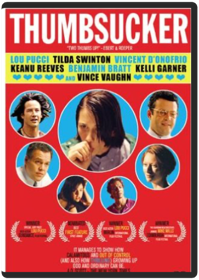 Mike Mills
Operating System: MOVIE
Borat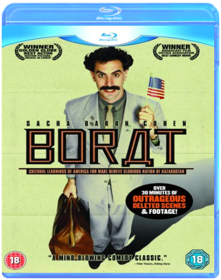 Larry Charles
Import Blu-Ray/Region All pressing. Includes exclusive content only available on this BR pressing; interviews and world premiere coverage. Sacha Baron Cohen brings his Borat character to the big screen with this feature length adaptation of his American exploits. Fans of Da Ali G Show will already be familiar with the devilishly simple Borat formula, in which the heavily moustachioed TV host from Kazakhstan dupes a number of unwitting citizens into revealing their deepest prejudices, and this movie takes that premise, stirs in a little narrative structure, and serves a side-splitting mirth-fest. The action begins with Borat travelling to America alongside his producer Azamat Bagatov (Ken Davitian). After a hotel room viewing of Baywatch, Borat decides he must travel to California to woo Pamela Anderson, so he and the long-suffering Azamat take a cross-country road trip in an ice cream van, encountering some funny, disturbing, and deeply strange individuals along the way.
Idiocracy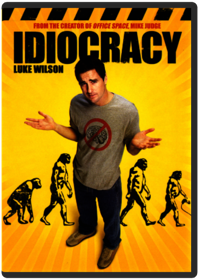 Mike Judge
From Mike Judge, one of the creative minds behind Beavis and Butt-Head, King of the Hill and Office Space, comes an outrageous sci-fi comedy that'll make you think twice about the future of mankind.

Meet Joe Bowers (Luke Wilson). He's not the sharpest tool in the shed. But when a government hibernation experiment goes awry, Bowers awakens in the year 2505 to find a society so dumbed-down by mass commercialism and mindless TV programming that he's become the smartest guy on the planet. Now it's up to an average Joe to get human evolution back on track!

Filled with razor-sharp sarcasm and outrageous sight gags, Idiocracy will make you laugh out loud whether you're an absolute genius or a complete idiot!
Taxidermia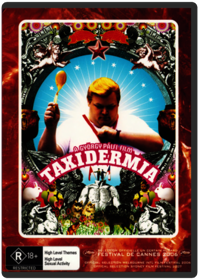 György Pálfi
Australia released, PAL/Region 0 DVD: it WILL NOT play on standard US DVD player. You need multi-region PAL/NTSC DVD player to view it in USA/Canada: LANGUAGES: Hungarian ( Dolby Digital 2.0 ), English ( Subtitles ), WIDESCREEN (1.78:1), SPECIAL FEATURES: Cast/Crew Interview(s), Interactive Menu, Scene Access, SYNOPSIS: Three generations of men from one Eastern-European family are the heroes of this surreal and confronting film. Grandfather, father, son. One is an orderly, one is a leading sportsman, and one is a master taxidermist. One desires love, the other success, and the third immortality. Not for the faint of heart or weak of stomach.

A critical highlight of last year's Melbourne International Film Festival, Taxidermia is a work of artistic and cinematic brilliance. It was an official selection at the Cannes Film Festival 2006 and will screen at this year's Sydney Film Festival. SCREENED/AWARDED AT: Fantasporto Awards, ...Taxidermia ( Taxidermia - Der Ausstopfer ) ( Taxidermie )
That Mitchell and Webb Look - Season 1
David Kerr
United Kingdom released, PAL/Region 2 DVD: it WILL NOT play on standard US DVD player. You need multi-region PAL/NTSC DVD player to view it in USA/Canada: LANGUAGES: English ( Dolby Digital 2.0 ), SPECIAL FEATURES: Deleted Scenes, Documentary, Interactive Menu, Making Of, Scene Access, SYNOPSIS: Does Numberwang mean anything to you? Relive the entire hilarious series 1 of That Mitchell and Webb Look on DVD from October. The DVD is bursting with well loved characters such as Sir Digby Chicken Ceasar, Angel Summoner and BMX Bandit as well exclusive extras including, outtakes, behind the scenes and an M&W documentary. A must for any fans of Mitchell & Webb and the hit series Peep show. SCREENED/AWARDED AT: BAFTA Awards, ...That Mitchell and Webb Look - Series One ( That Mitchell and Webb Look - Series 1 ) ( That Mitchell & Webb Look )
Hot Fuzz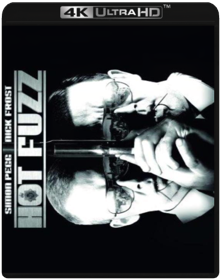 Edgar Wright
From the creators of Shaun of The Dead comes the Hot Fuzz Ultimate Edition! Nicholas Angel (Simon Pegg) is the unstoppable cop who, with the help of a bumbling partner (Nick Frost), turns up the heat in a small, quiet town and delivers some big-city justice. See all of the action and comedy in this Ultimate Edition that features non-stop entertainment, heart-pounding thrills and outrageous laughs!
The Sarah Silverman Program - Season 1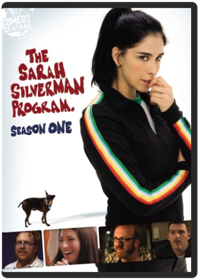 Sarah Silverman
Sarah Silverman says what's on her mind. And no one else's. In this first season of the critically acclaimed The Sarah Silverman Program, Sarah gets hepped up on cough syrup, takes in a homeless man and poops her pants. With her unique perspective on life and her ability to turn just about everything into a song, find out why Sarah Silverman is an American treasure. An offensive, filthy-mouthed treasure.
South Park - Seasons 11-15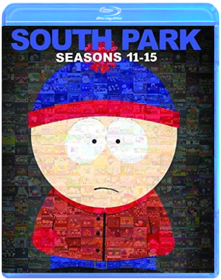 Trey Parker
Superbad, Steelbook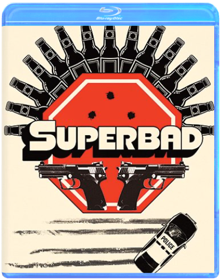 Greg Mottola
Superbad, Steelbook [Blu-ray]
Burn After Reading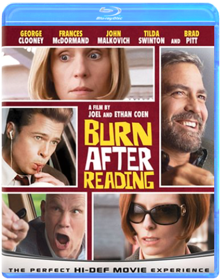 Joel Coen, Ethan Coen
An all-star cast, including George Clooney, Brad Pitt, Frances McDormand, Tilda Swinton and John Malkovich, come together in this outrageous spy comedy about murder, blackmail, sex addiction and physical fitness! When a disc filled with some of the CIA's most irrelevant secrets gets in the hands of two determined, but dim-witted, gym employees, the duo are intent on exploiting their find. But since blackmail is a trade better left for the experts, events soon spiral out of everyone's and anyone's control, resulting in a non-stop series of hilarious encounters! From Joel and Ethan Coen, the Academy Award-winning directors of No Country For Old Men and The Big Lebowski, comes this brilliantly clever and endlessly entertaining movie that critics are calling, "smart, funny, and original" (Ben Lyons, E!).
Harold & Kumar Escape from Guantanamo Bay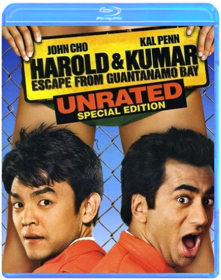 Jon Hurwitz, Hayden Schlossberg
In Bruges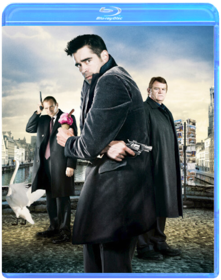 Martin McDonagh
Colin Farrell and Academy Award® nominee Ralph Fiennes star in this edgy, action-packed comedy filled with thrilling chases, spectacular shoot-outs and an explosive ending you won't want to miss! Hit men Ray (Farrell) and Ken (Brendan Gleeson, Harry Potter) have been ordered to cool their heels in the storybook city of Bruges (it's in Belgium) after finishing a big job. But since hit men make the worst tourists, they soon find themselves in a life-and-death struggle of comic proportions against one very angry crime boss (Fiennes)! Get ready for the outrageous and unpredictable fun you will have In Bruges, the movie critics are calling "wildly entertaining" (Stephen Rebello, Playboy).
The Sarah Silverman Program - Season 2 Part 1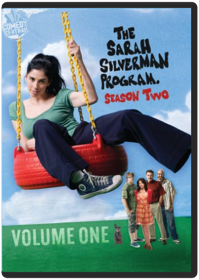 Sarah Silverman
Join Sarah Silverman and friends for the second season of her critically acclaimed Comedy Central series. Watch as she deports her cleaning lady, joins a radical anti-abortion group, and licks her dog's anus. She also dons blackface, brings God to her high school reunion, and goes on "Cookie Party". Spend a few hours in Sarah's world, where you come for the brilliant writing and performances but you stay for the farts. Disc 1: - Bored of the Rings - Joan of Arf - Face Wars - Doody - Ah, Men - Maid to Border Disc 2: Bonus Materials
The Sarah Silverman Program - Season 2 Part 2
Join Sarah Silverman and friends for the second season of her critically acclaimed Comedy Central series. Watch as she gets high for the first time, drives into Osama bin Laden (or at least people she believes look like him), suffers from bed-wetting and becomes homeless. Had enough yet? Well she also mocks the institution of marriage…by marrying her dog. Disgusted? Offended? Think we're lying? Then watch now and see for yourself!
Step Brothers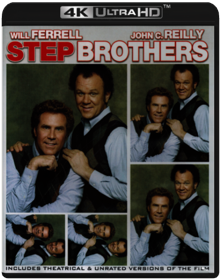 Adam McKay
Brennan Huff, a sporadically employed thirty-nine-year-old who lives with his mother, Nancy. Dale Doback, a terminally unemployed forty-year-old who lives with his father, Robert. When Robert and Nancy marry and move in together, Brennan and Dale are forced to live with each other as step brothers. As their narcissism and downright aggressive laziness threaten to tear the family apart, these two middle-aged, immature, overgrown boys will orchestrate an insane, elaborate plan to bring their parents back together. To pull it off, they must form an unlikely bond that maybe, just maybe, will finally get them out of the house.
That Mitchell and Webb Look - Season 2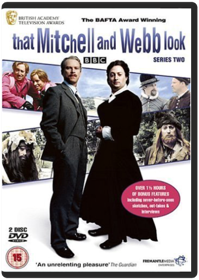 David Kerr
United Kingdom released, PAL/Region 0 DVD: it WILL NOT play on standard US DVD player. You need multi-region PAL/NTSC DVD player to view it in USA/Canada: LANGUAGES: English ( Dolby Digital Stereo ), WIDESCREEN (1.78:1), SPECIAL FEATURES: Alternative Footage, Cast/Crew Interview(s), Deleted Scenes, Interactive Menu, Making Of, Scene Access, SYNOPSIS: Two of the country's most popular comedians bring back their equally popular sketch show for a second series, and it shows that David Mitchell's and Robert Webb's respective stars are showing little sign of waning. Bringing back old characters with plenty of new ideas, That Mitchell And Webb Look's second series is funny, clever and destined to be watched over and over (even if it does struggle at times to match series one for gut-busting laughs). The duo seem to have a bit more money to work with here, too (helped in no small way by the continuing success too of Peep Show), but it's still the favourites from series one that generate many of the big laughs in That Mitchell And Webb Look. Game show parody Numberwang, in particular, is ingenious and very, very funny, and one of the absolute ongoing highlights of the show. Elsewhere, Sir Digby's return is less successful, and some of the new material is more hit and miss than you'd hope for. But the joy of That Mitchell And Webb Look is that there's usually a good laugh around the corner, and that proves to be the case here. It may not see the pair at their absolute peak, but this is sketch comedy as good as anyone else is doing on British television screens right now. Well worth your time. And funnybone... SCREENED/AWARDED AT: BAFTA Awards, ...That Mitchell and Webb Look - Series Two ( That Mitchell and Webb Look - Series 2 ) ( That Mitchell & Webb Look )
Fantastic Mr. Fox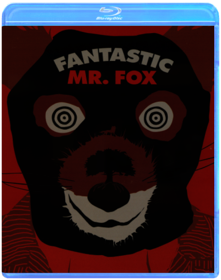 Wes Anderson
Limited Edition Steelbook
A Serious Man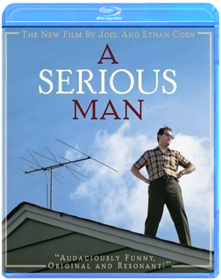 Coen Brothers
Academy Award®-winning directors Joel and Ethan Coen return to their comedy roots with this original and darkly humorous story about one ordinary man's quest to become a serious man. Physics professor Larry Gopnik (Michael Stuhlbarg) can't believe his life: His wife is leaving him for his best friend, his unemployed brother won't move off the couch, someone is threatening his career, his kids are a mystery and his neighbor is tormenting him by sunbathing nude. Struggling to make sense of it all, Larry consults three different rabbis and their answers lead him on a twisted journey of faith, family, delinquent behavior and mortality in the film critics rave is "seriously awesome!" (Michael Hogan, Vanity Fair)
That Mitchell and Webb Look - Season 3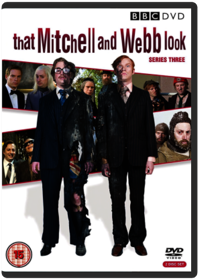 Ben Gosling Fuller
United Kingdom released, PAL/Region 2.4 DVD: it WILL NOT play on standard US DVD player. You need multi-region PAL/NTSC DVD player to view it in USA/Canada: LANGUAGES: English ( Dolby Digital Stereo ), English ( Subtitles ), ANAMORPHIC WIDESCREEN (1.78:1), SPECIAL FEATURES: 2-DVD Set, Anamorphic Widescreen, Commentary, Deleted Scenes, Interactive Menu, Making Of, Scene Access, SYNOPSIS: Off-the-wall sketches, new characters and the return of a few old favourites as Robert Webb and David Mitchell return for another series of the BAFTA-award winning comedy. This third series includes the accident prone adventures of Hennimore; a TV quiz show from after the end of civilisation; the real purpose of the Giant Death Ray; Russ Claus, Santa's troubled brother; an inventor too far ahead of his time; and the secret space cult of Vectron. You'll find the return of drunken super-sleuth Sir Digby Chicken Caesar; more from the Lazy Writers; and a plethora of sketches on subjects as varied as murder mystery; an argument between Queen Victoria and her prime-minister about a rather rude tree; and why firing a dog out of cannon is so much better than a doorbell. SCREENED/AWARDED AT: BAFTA Awards, ...That Mitchell and Webb Look - Series Three - 2-DVD Set ( That Mitchell and Webb Look - Series 3 ) ( That Mitchell & Webb Look )
The Drawn Together Movie: The Movie!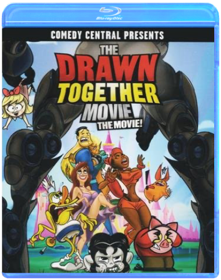 Greg Franklin
The incorrigible cast of the most offensive animated reality show ever to air is back, and they're starring in their very own feature-length movie! When the mystery-solving musician Foxxy Love notices she and her fellow housemates can curse without being bleeped — something they've never been able to do before — she realizes their show has been canceled. Determined to get back on the air, the gang travels to Make-A-Point-Land in order to get a point (and get back on the air). With more depravity than could have ever been shown on TV, this is the definitive Drawn Together experience.
Piranha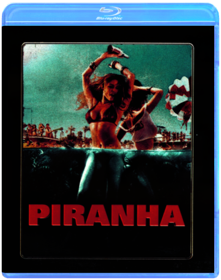 Alexandre Aja
From director Alexandre Aja (The Hills Have Eyes) comes the new action thriller Piranha 3D. Every year the population of sleepy Lake Victoria explodes from 5,000 to 50,000 for Spring Break, a riot of sun and drunken fun. But this year, there's something more to worry about than hangovers and complaints from local old timers; a new type of terror is about to be cut loose on Lake Victoria. After a sudden underwater tremor sets free scores of the prehistoric man-eating fish, an unlikely group of strangers must band together to stop themselves from becoming fish food for the areas new razor-toothed residents.
The film stars Jessica Szohr (Gossip Girl), Steven R. McQueen (The Vampire Diaries), Elisabeth Shue, Jerry O'Connell, Ving Rhames, Adam Scott, Richard Dreyfuss, Christopher Lloyd, and Kelly Brook.
The Sarah Silverman Program - Season 3
Rob Schrab, Wayne McClammy, Dan Sterling
Emmy nominated for her role, Sarah Silverman and costars Laura Silverman, Brian Posehn, Steve Agee and Jay Johnston return for another season of loopy adventures in irresponsibility and rudeness: including made-up disabilities, creepy pedophile vans, wild ecstasy trips and shocking revelations about Sarah's lady parts. If you like serial-pooping pigeons and dry-heaving, you'll love the final season of this critically acclaimed series.
Scott Pilgrim vs. The World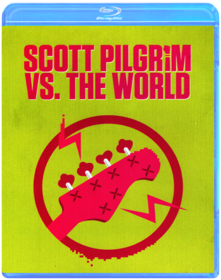 Edgar Wright
Game on! Scott Pilgrim just met the girl of his dreams…literally. But in order for them to date, he must defeat her seven evil exes — a rogues' gallery — including an infamous skateboarder, a vegan rock star and fearsome identical twins! From the genre-smashing director of Hot Fuzz and Shaun of the Dead comes "a true original" (Entertainment Weekly) powered up by wit, action and groundbreaking visuals that you will want to watch again as soon as it's over!
Super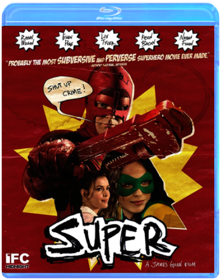 James Gunn
When sad-sack loser Frank (Rainn Wilson, The Office), a short-order cook, sees his ex-addict wife (Liv Tyler, The Lord of the Rings) willingly snatched away by a seductive drug dealer (Kevin Bacon), he finds himself bereft and unable to cope. But he decides to fight back under the guise of a do-it-yourself superhero called Crimson Bolt. With a red hand-made suit, a wrench, a crazed sidekick named Boltie (Ellen Page, Juno) and absolutely nothing in the way of superpowers Crimson Bolt beats his way through the mean streets of crime in hopes of saving his wife.
Surviving Life (Theory and Practice)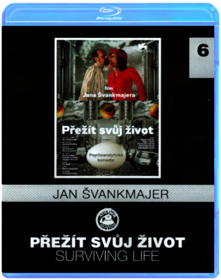 Jan Švankmajer
United Kingdom released, PAL/Region 2 DVD: it WILL NOT play on standard US DVD player. You need multi-region PAL/NTSC DVD player to view it in USA/Canada: LANGUAGES: Czech ( Dolby Digital 5.1 ), English ( Subtitles ), French ( Subtitles ), German ( Subtitles ), Italian ( Subtitles ), Spanish ( Subtitles ), SPECIAL FEATURES: Behind the scenes, Documentary, Interactive Menu, Scene Access, SYNOPSIS: Eugene (Václav Helsus) leads a double life - one real, the other in his dreams. In real life he has a wife called Milada (Zuzana Kronerová); in his dreams he has a young girlfriend called Eugenia (Klára Issová). Sensing that these dreams have some deeper meaning, he goes to see a psychoanalyst, Dr. Holubova, who interprets them for him, with the help of some argumentative psychoanalytical griping from the animated heads of Freud and Jung. As we gradually piecing together Eugene's life story, his dream-world love affair with Eugenia is thwarted by the appearance of other characters, including her little boy Peter, her extortionist ex-husband, and a filthy old woman who keeps warning him not to harm her. Soon after, we discover she is expecting Eugene's child - to the dismay of Dr. Holubova, who believes Eugenia is in fact his anima. And getting your anima pregnant is worse than incest... ...Surviving Life ( Prezít svuj zivot (Theory and Practice) ) ( Savaivingu raifu -Yume wa daini no jinsei (Sein Leben überleben) )
That Mitchell and Webb Look - Season 4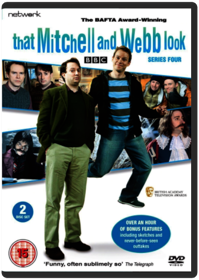 Ben Gosling Fuller
David Mitchell and Robert Webb are back with their fourth series, featuring a raft of brand-new ideas including the invention of the jet-pack; a sneaky robot; the correct (but confusing) way to talk to Caesar; a very old Sherlock Holmes and Watson; and a heavily armed man who's very keen on grammar.

There's also a return of some old favourites including the post-apocalyptic quiz show; accident-prone Hennimore; and Ted and Peter presenting Late Night Dog Poker.

Exclusive extras include out-takes, extended sketches and more.
The Artist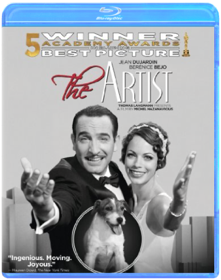 Michel Hazanavicius
Hollywood 1927. George Valentin (Academy Award Winner Jean Dujardin) is a silent movie superstar. The advent of the talkies will sound the death knell for his career and see him fall into oblivion. For young extra Peppy Miller (Berenice Bejo), it seems the sky's the limit - major movie stardom awaits. THE ARTIST tells the story of their interlinked destinies.
Bernie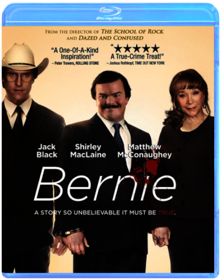 Richard Linklater
Carnage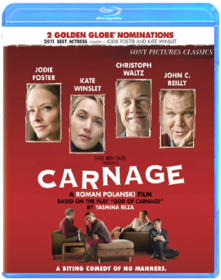 Roman Polanski
CARNAGE is a razor-sharp, biting comedy centered on parental differences. After two boys duke it out on a playground, the parents of the "victim" invite the parents of the "bully" over to work out their issues. A polite discussion of childrearing soon escalates into verbal warfare, with all four parents revealing their true colors. None of them will escape the carnage.Directed by Roman Polanski (The Pianist), Carnage stars Academy Award®-winner Kate Winslet (Best Actress, The Reader, 2008) and Academy Award®-winner Christoph Waltz (Best Supporting Actor, Inglourious Basterds, 2009) as husband and wife Nancy and Alan Cowan, opposite Academy Award®-winner Jodie Foster (Best Actress, The Silence of the Lambs, 1991; Best Actress, The Accused, 1988) and Academy Award®-nominee John C. Reilly (Best Supporting Actor, Chicago, 2002) as Penelope and Michael Longstreet.
The Cabin in the Woods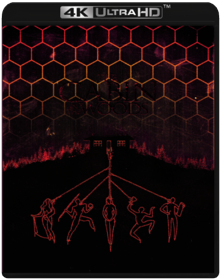 Drew Goddard
Now available for the first time on 4K Ultra HD! A rambunctious group of college friends steals away for a weekend in an isolated country cabin only to be attacked by horrific supernatural creatures.
Key & Peele: The Complete Series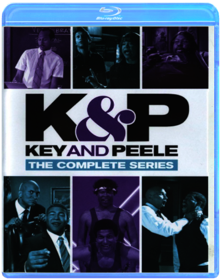 Peter Atencio, Payman Benz
The Mel Brooks Collection
Mel Brooks
"Enjoy! Revel! Live!" as Mel says…and "have yourselves one sweetheart of a good time." Presenting nine hugely popular films from one of cinema's most celebrated, prolific and funniest filmmakers, Mel Brooks! The undisputed king of hilariously quotable films, Mel has delivered hit after hit after hit, each one as memorable as the next. This nine-disc Blu-rayTM collection includes some of the most sidesplitting, gut-busting, guffaw-inducing films ever made. It really is "good to be the king!"

Contains the films Blazing Saddles, Spaceballs, Young Frankenstein, High Anxiety, History Of The World Part 1, Robin Hood: Men In Tights, Silent Movie, To Be Or Not To Be and The Twelve Chairs.
South Park - Seasons 16-20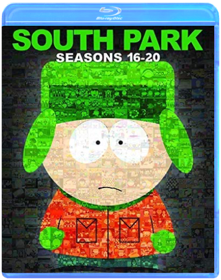 Trey Parker
Trilogy of Life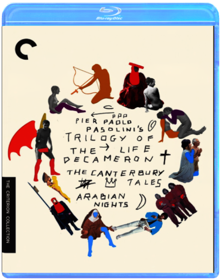 Pier Paolo Pasolini
In the early 1970s, the great Italian poet, philosopher, and filmmaker Pier Paolo Pasolini (Salò, or The 120 Days of Sodom) brought to the screen a trio of masterpieces of premodern world literature—Giovanni Boccaccio's The Decameron, Geoffrey Chaucer's The Canterbury Tales, and The Thousand and One Nights (often known as The Arabian Nights)—and in doing so created his most uninhibited and extravagant work, which he titled his Trilogy of Life. In this brazen and bawdy triptych, the director set out to challenge consumer capitalism and celebrate the uncorrupted human body while commenting on contemporary sexual and religious mores and hypocrisies. His scatological humor and rough-hewn sensuality leave all modern standards of decency behind; these are physical, provocative, and wildly entertaining films, all extraordinarily designed by Dante Ferretti (Hugo) and featuring evocative music by Ennio Morricone (Days of Heaven).

The Decameron Pasolini weaves together stories from Giovanni Boccaccio's fourteenth-century moral tales in this picturesque free-for-all. The Decameron explores the delectations and dark corners of an earlier and, as the filmmaker saw it, less compromised time. Among the chief delights are a young man's exploits with a gang of grave robbers, some randy nuns who sin with a strapping gardener, and Pasolini's appearance as a pupil of the painter Giotto, at work on a massive fresco. One of the director's most popular films, The Decameron, trans­posed to Naples from Boccaccio's Florence, is a cutting takedown of the pieties surrounding religion and sex.

1971 111 minutesColorMonauralIn Italian with English subtitles1.85:1 aspect ratio

The Canterbury Tales Eight of Geoffrey Chaucer's lusty tales come to life on-screen in Pasolini's gutsy and delirious The Canterbury Tales, which was shot in England and offers a remarkably earthy re-creation of the medieval era. From the story of a nobleman struck blind after marrying a much younger and ultimately promiscuous bride to a climactic trip to a hell populated by friars and demons (surely one of the most outrageously conceived and realized sequences ever committed to film), this is an unendingly imaginative work of merry blasphemy, framed by Pasolini's portrayal of Chaucer himself.

1972 111 minutesColorMonauralIn Italian with English subtitles1.85:1 aspect ratio

Arabian Nights Pasolini traveled to Africa, India, and the Middle East to realize this ambitious cinematic treatment of a handful of the stories from the legendary The Thousand and One Nights. This is not the fairy-tale world of Scheherazade or Aladdin or Ali Baba—instead, the director focuses on the more erotic tales, ones of desire, betrayal, and atonement, framed by the story of a young man's quest to reconnect with his beloved slave girl. Full of lustrous sets and costumes and stunning location photography, Arabian Nights is a fierce and joyous exploration of human sensuality.

1974 130 minutesColorMonauralIn Italian with English subtitles1.85:1 aspect ratio
Rick & Morty - Season 1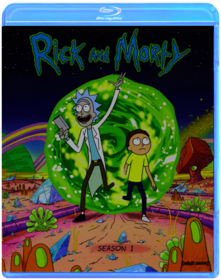 Justin Roiland, Dan Harmon
Rick and Morty: The Complete First Season (Blu-ray)

From comedic masterminds Dan Harmon and Justin Roiland comes Rick and Morty: The Complete First Season in Blu-ray. Adult Swim's newest series follows the adventures of mad scientist Rick Sanchez, who returns after 20 years to live with his daughter, her husband, and their children Morty and Summer. All 11 episodes of the hilariously frantic comedy will be available on Blu-ray,.
Birdman or (The Unexpected Virtue of Ignorance)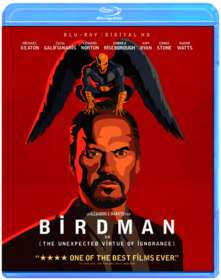 Alejandro González Iñárritu
BIRDMAN or The Unexpected Virtue of Ignorance is a black comedy that tells the story of an actor (Michael Keaton) — famous for portraying an iconic superhero — as he struggles to mount a Broadway play. In the days leading up to opening night, he battles his ego and attempts to recover his family, his career, and himself.
Inherent Vice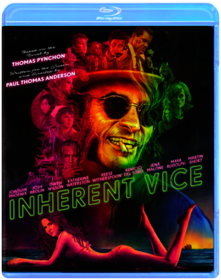 Paul Thomas Anderson
Rick and Morty - Season 2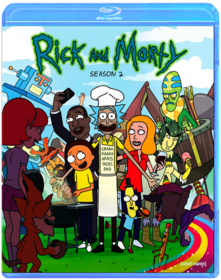 Justin Roiland, Dan Harmon
Antibirth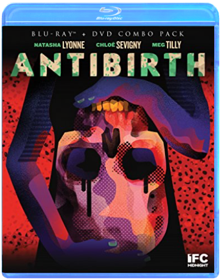 Danny Perez
Hard-drinking, pill-popping, bong-ripping Lou (Natasha Lyonne, Orange In The New Black) and her best friend Sadie (Chloe Sevigny, #Horror, Love & Friendship) spend their days adrift in a druggy haze. But one wild night out becomes a bad trip that never ends when Lou wakes up with symptoms of an unexplained, highly abnormal pregnancy. Who (or what) is growing inside her? As her due date approaches with alarming swiftness, the fear, paranoia, and conspiracy theories begin to pile up. Spiked with blasts of hallucinatory color, surreal shocks, and subversive comedy, the audacious feature debut from Danny Perez is a no-holds-barred descent into delirium. This "Weird, messy and oddly fascinating", (Maitland McDonagh, Film Journal International) film also stars Meg Tilly (Psycho II) and Mark Webber (Green Room).
Everybody Wants Some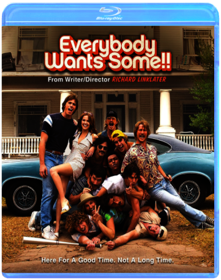 Richard Linklater
Hail, Caesar!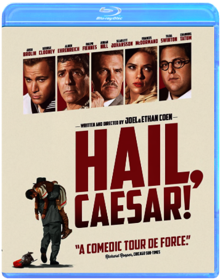 Joel Coen, Ethan Coen
Four-time Oscar-winning filmmakers Joel and Ethan Coen (No Country for Old Men,Fargo) write and direct Hail, Caesar!, an all-star comedy set during the latter years of Hollywood's Golden Age. Starring Josh Brolin, George Clooney, Alden Ehrenreich, Ralph Fiennes, Jonah Hill, Scarlett Johansson, Frances McDormand, Tilda Swinton, and Channing Tatum, Hail, Caesar! follows a single day in the life of a studio fixer who is presented with plenty of problems to fix.
Swiss Army Man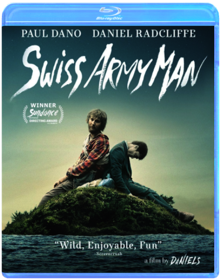 Daniel Scheinert, Daniel Kwan
Rick and Morty - Season 3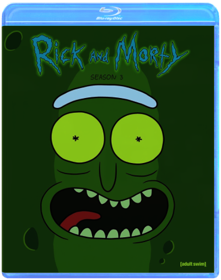 Justin Roiland, Dan Harmon
South Park - Season 21
Trey Parker
Three Billboards Outside Ebbing, Missouri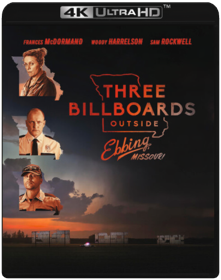 Martin McDonagh
The Favourite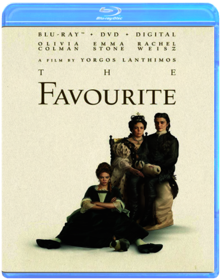 Yorgos Lanthimos
Nominated for 10 Oscars(r) including Best Picture, this wildly entertaining account of Queen Anne's retinue deftly combines comedy and drama as it brings to light the scandal that rocked early18th century England. While Queen Anne (Olivia Coleman) is ill and unable to govern, Lady Sarah (Rachel Weitz) leads the country in its war with France. Sarah's impoverished younger cousin, Abigail (Emma Stone), arrives in search of employment, and soon supplants Sarah as the Queen's closest confidante. 2 hrs, 1 DVD or Blu-ray disc.
Insect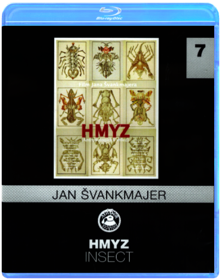 Jan Švankmajer
South Park - Season 22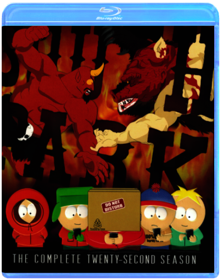 Trey Parker
The Beach Bum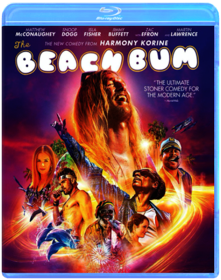 Harmony Korine
The Beach Bum follows the hilarious misadventures of Moondog (Matthew McConaughey), a rebellious rogue who always lives life by his own rules. Co-starring Snoop Dogg, Zac Efron, and Isla Fisher, The Beach Bum is a refreshingly original and subversive new comedy from director Harmony Korine (Kids, Spring Breakers).
Jojo Rabbit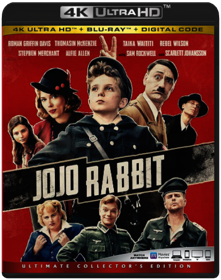 Taika Waititi
South Park - Season 23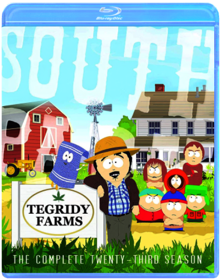 Trey Parker
Rick and Morty - Season 4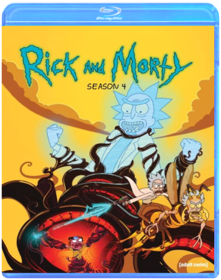 Justin Roiland, Dan Harmon
South Park - Season 24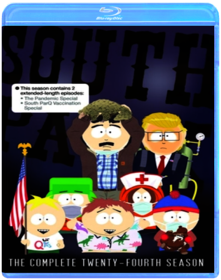 Trey Parker
Rick and Morty - Season 5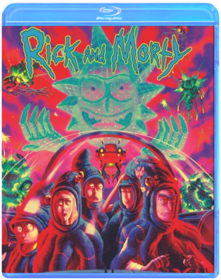 Justin Roiland, Dan Harmon