Hard Eight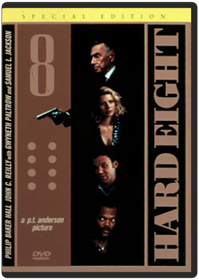 Paul Thomas Anderson
Sydney (Philip Baker Hall - Midnight Run ) is a poker-faced professional gambler with a soft heart for a hard luck story. He plays guardian angel to unlucky John (John C. Reilly - Days of Thunder) and a hooker, Clementine (Gwyneth Paltrow - Seven), whom he grows to love like family. When John's andClementine's honeymoon night leads to a disastrous hostage situation, Sydney takes care of it, as usual. But when slick casino pro Jimmy (Samuel L. Jackson - Pulp Fiction) threatens to reveal a secret from Sydney's past that could destroy his relationship with the newlyweds, Sydney decides to hedgehis bets and not leave anything to chance.
Boogie Nights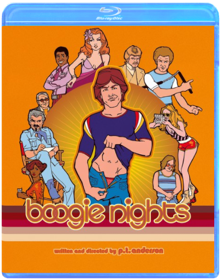 Paul Thomas Anderson
Boogie Nights (BD) (NL)
Magnolia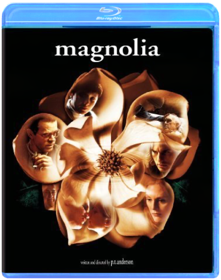 Paul Thomas Anderson
Punch-Drunk Love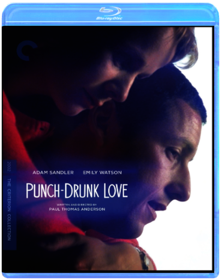 Paul Thomas Anderson
There Will Be Blood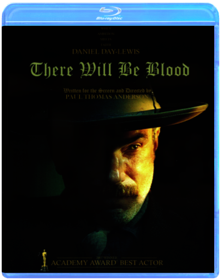 Paul Thomas Anderson
A sprawling epic of family, faith, power and oil, There Will Be Blood is set on the incendiary frontier of California's turn-of-the-century petroleum boom. The story chronicles the life and times of one Daniel Plainview (Daniel Day-Lewis), who transforms himself from a down-and-out silver miner raising a son on his own into a self-made oil tycoon. When Plainview gets a mysterious tip-off that there's a little town out West where an ocean of oil is oozing out of the ground, he heads with his son, H.W. (Dillon Freasier), to take their chances in dust-worn Little Boston. In this hardscrabble town, where the main excitement centers around the holy roller church of charismatic preacher Eli Sunday (Paul Dano), Plainview and H.W. make their lucky strike. But even as the well raises all of their fortunes, nothing will remain the same as conflicts escalate and every human value – love, hope, community, belief, ambition and even the bond between father and son – is imperiled by corruption, deception and the flow of oil.
The Master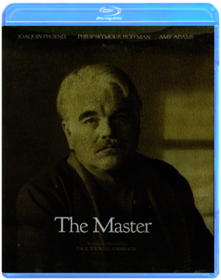 Paul Thomas Anderson
A striking portrait of drifters and seekers in post-World War II America, Paul Thomas Anderson's THE MASTER unfolds the journey of a naval veteran (Joaquin Phoenix) who arrives home from war unsettled and uncertain of his future–until he is tantalized by The Cause and its charismatic leader (Philip Seymour Hoffman).
Inherent Vice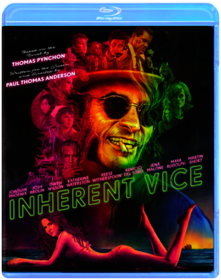 Paul Thomas Anderson
Phantom Thread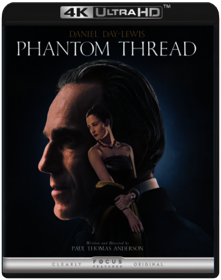 Paul Thomas Anderson
Set in the glamour of the 1950's post-war London, renowned dressmaker Reynolds Woodcock (Daniel Day-Lewis) and his sister Cyril (Lesley Manville) are at the center of the British fashion, dressing royalty, movie stars, heiresses, socialites, debutants and dames with the distinct style of The House of Woodcock. Women come and go through Woodcock's life until he comes across a young, strong-willed woman, Alma (Vicky Krieps), who soon becomes a fixture in his life as his muse and lover. Once controlled and planned, he finds his carefully tailored life disrupted by the scariest curse of all…love. And so begins a Gothic Romance of twists, turns and power struggles of "pure, delicious pleasure"* that is "devilishly funny and luxuriantly sensuous."** * Peter Bradshaw, THE GUARDIAN ** Dana Stevens, SLATE
Licorice Pizza
Paul Thomas Anderson