Gentlemen Prefer Blondes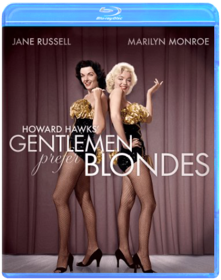 Howard Hawks
Two showgirls cruise to Paris hoping to find rich husbands. Directed by Howard Hawks.
Investigation of a Citizen Above Suspicion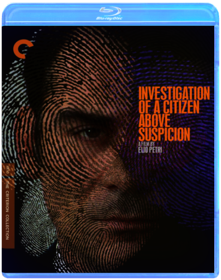 Elio Petri
The provocative Italian filmmaker Elio Petri's most internationally acclaimed work is this remarkable, visceral, Oscar-winning thriller. Petri maintains a tricky balance between absurdity and realism in telling the Kafkaesque tale of a Roman police inspector (A Fistful of Dollars's Gian Maria Volonté, in a commanding performance) investigating a heinous crime—which he committed himself. Both a penetrating character study and a disturbing commentary on the draconian crackdowns by the Italian government in the late 1960s and early '70s, Petri's kinetic portrait of surreal bureaucracy is a perversely pleasurable rendering of controlled chaos.
Wake in Fright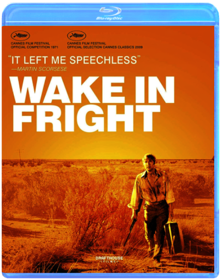 Ted Kotcheff
Includes SRM Free Digital Download

Awe-inspiring, brutal and stunning, WAKE IN FRIGHT is the story of John Grant, a bonded teacher who arrives in the rough outback mining town of Bundanyabba, planning to stay overnight before catching the plane to Sydney. But, as his one night stretches to five, he plunges headlong toward his own destruction. When the alcohol-induced mist lifts, the educated John Grant is no more. Instead there is a self-loathing man in a desolate wasteland, dirty, red-eyed, sitting against a tree and looking at a rifle with one bullet left... Believed lost for many years, WAKE IN FRIGHT has been painstakingly restored by Australia's National Film and Sound Archive and AtLab Deluxe, and is presented in its original uncompromising form.
Belladonna of Sadness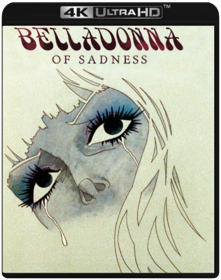 Eiichi Yamamoto
One of the great lost masterpieces of Japanese animation, never before officially released in the U.S., BELLADONNA OF SADNESS is a mad, swirling, psychedelic light-show of medieval tarot-card imagery with horned demons, haunted forests and La Belle Dame Sans Merci with J.R.R. Tolkien influences. The last film in the Animerama trilogy produced by the godfather of Japanese anime & manga, Osamu Tezuka and directed by his longtime collaborator Eiichi Yamamoto (ASTRO BOY and KIMBA THE WHITE LION), BELLADONNA unfolds as a series of spectacular still watercolor paintings that bleed and twist together. A young woman, Jeanne (voiced by Aiko Nagayama) is assaulted by the local lord on her wedding night. To take revenge, she makes a pact with the Devil himself (voiced by Tatsuya Nakadai, from Akira Kurosawa's RAN) who appears as a sprite and transforms her into a black-robed vision of madness and desire.

Extremely transgressive, BELLADONNA is fueled by a mind-blowing Japanese psych rock soundtrack by noted avant-garde jazz composer Masahiko Satoh. The film has been newly restored by Cinelicious Pics using the original 35 mm camera negative and sound elements and including over 8 minutes of surreal footage cut from the negative. On par with Rene Laloux's FANTASTIC PLANET and Ralph Bakshi's WIZARDS as an LSD-stoked 1970s head trip, BELLADONNA marks a major rediscovery for animation fans. If Led Zeppelin had a favorite film, this would be it. In other words, Stairway to Hell.

Special Features:New Video Interviews with Director Eiichi Yamamoto, Art Director Kuni Fukai, and Composer Masahiko SatohRed Band Trailer, Green Band Trailer, Original Trailer16 page booklet
Phantom of the Paradise
Brian De Palma
Phantom Of The Paradise is a ground-breaking cult film favorite from acclaimed writer/director Brian De Palma (Carrie, Dressed To Kill).

Paul Williams wrote the acclaimed score for this musical horror classic, and stars as an evil record tycoon haunted and taunted by the disfigured composer Winslow Leach (William Finley, Sisters) he once wronged. Cheered by the Los Angeles Times as a delightful, outrageous…visual triumph, and also starring Jessica Harper (Suspiria, Shock Treatment) and Gerrit Graham (Used Cars, Terrorvision), this hilarious send-up of the glam rock era is pure entertainment from beginning to end.
Repo Man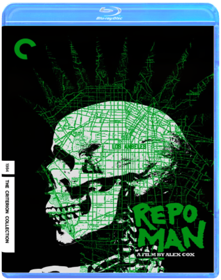 Alex Cox
A quintessential cult film of the 1980s, Alex Cox's singular sci-fi comedy stars the always captivating Harry Dean Stanton (Paris, Texas) as a weathered repo man in desolate downtown Los Angeles, and Emilio Estevez (The Breakfast Club) as the nihilistic middle-class punk he takes under his wing. The job becomes more than either of them bargained for when they get involved in reclaiming a mysterious—and otherworldly—Chevy Malibu with a hefty reward attached to it. Featuring the ultimate early-eighties L.A. punk soundtrack, this grungily hilarious odyssey is a politically trenchant take on President Reagan's domestic and foreign policy.
Leningrad Cowboys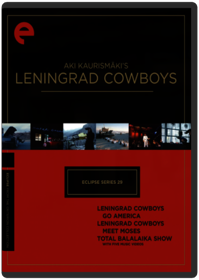 Leningrad Cowboys, Aki Kaurismaki
In the late eighties and early nineties, Aki Kaurismäki (The Match Factory Girl), the master of the deadpan, fashioned a waggish fish-out-of-water tale about a U.S. tour by "the worst rock-and-roll band in the world." Leningrad Cowboys Go America's posse of fur-coated, outrageously pompadoured hipsters struck such a chord with international audiences that the fictional band became a genuine attraction, touring the world. Later, Kaurismäki created a sequel, Leningrad Cowboys Meet Moses, and filmed a gigantic stadium show the band put on in Helsinki for the rollicking documentary Total Balalaika Show. With this Eclipse series, we present these crackpot musical and comic odysseys, along with five Leningrad Cowboys music videos directed by Kaurismäki.

Set Includes: Leningrad Cowboys Go America

A struggling Siberian rock band leaves the lonely tundra to tour the United States because, as they are told, "they put up with anything there." Aki Kaurismäki's winningly aloof farce follows the men as they bravely make their way across the New World, carrying a coffin full of beer and sporting hairdos like unicorn horns. Leningrad Cowboys Go America was such a sensation that the band gained a real-life cult following.

1989

79 Minutes

Color

Stereo

1.85:1 Aspect Ratio

Leningrad Cowboys Meet Moses:

Living in Mexico with a top-ten hit under their belts, the Leningrad Cowboys have fallen on hard times. When they move north to rejoin their manager (Kaurismäki mainstay Matti Pellonpää) for a gig in Coney Island, he seems to have turned into a delusional self-proclaimed prophet who wishes to lead them back to the promised land of Siberia. Like the first installment, Leningrad Cowboys Meet Moses is a road movie, but this time the humorous hardships come from the rocky terrain of the new Europe. 1994

94 Minutes

Color

Stereo

1.85:1 Aspect Ratio

Total Balalaika Show:

Kaurismäki's documentary of the Leningrad Cowboys' massive Helsinki Square concert, on Finland's largest stage, is a loving tribute to the rock band he made famous. Seventy thousand people from Finland and Russia turned out for this megaspectacle, with musical selections, from Sibelius to Bob Dylan, that crossed genre and national divides. And the band was joined onstage by the 150-member Russian Red Army Choir; Variety called it "the most incongruous—and inspired—cross-cultural pairing since Nureyev danced with Miss Piggy."

Also Featuring the following Leningrad Cowboys music videos: Rocky VI, Thru the Wire, L.A. Woman, These Boots, and Those Were the Days
Bitter Moon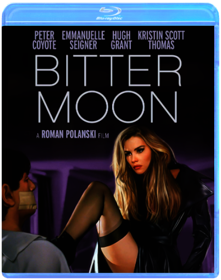 Roman Polanski
Legendary filmmaker Roman Polanski (Chinatown, Rosemary's Baby, Repulsion) explores the sexy side of obsession and the wild side of romance in this outrageous look at the dark side of love. Starring Peter Coyote (Heart of Midnight), Emmanuelle Seigner (Frantic), Hugh Grant (Notting Hill) and Kristin Scott Thomas (The English Patient). A mild-mannered man (Grant) attempts to rekindle the sexual fire in his marriage while on a cruise, but he develops an irresistible infatuation with an eccentric paraplegic's wife (Seigner). Offbeat and original, this voyage of wild obsession puts a whole new twist on the concept of marital bliss. Featuring dazzling performances and nasty comic moments, Bitter Moon is a hilarious walk on the wild side. Stunningly shot by Tonino Delli Colli (Once Upon a Time in America) with a beautiful score by Vangelis (Blade Runner). Co-starring Victor Banerjee (A Passage to India).

Special Features:
-NEW Interview with star Peter Coyote
-NEW Audio Commentary by Film Historian Troy Howarth
-Theatrical Trailer
Boxing Helena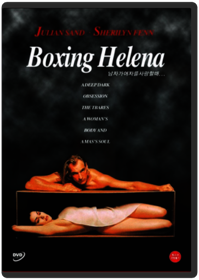 Jennifer Lynch
Fantasy, desire and manipulation make for a savory-yet-volatile cocktail in this psychological thriller about a woman held captive by a man who loves her. First-time writer-director Jennifer ChambersLynch (The Diary of Laura Palmer) brings "stylistic flair" (The Washington Post) to this haunting, erotic tale of love and lust that straddles the fine line between devotion and obsession. Nick Cavanaugh (Julian Sands, Timecode) is a brilliant surgeon who seems to haveit allmoney, looks, prestigebut all he wants is someone he can't have a voluptuous, cold-hearted seductress: Helena (Sherilyn Fenn, Three of Hearts). After Nick fails to impress her withhis wealth, Helena is struck down by a hit-and-run driver outside his mansion. The good doctor saves her life by amputating her legs, then seizes the opportunity of her immobility to hold her prisoner. Now, he's in control of Helena's body, but not her mind, for this shrewd, quick-thinking vixen ishellbent on keeping Nick on his toes in order to foil his selfish plan to have her not only as a trophy wife but his personal Venus de Milo.
True Romance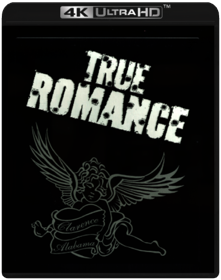 Tony Scott
True Romance (Unrated) (BD)
Boogie Nights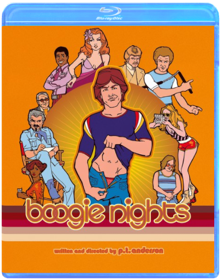 Paul Thomas Anderson
Boogie Nights (BD) (NL)
Cure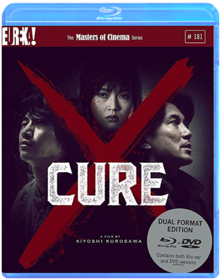 Kiyoshi Kurosawa
In the tradition of Seven and Silence of the Lambs comes this genuinely spine-tingling horror/thriller from one of Japan's most talked about filmmakers, Kiyoshi Kurosawa. Set in and around a bleak, decaying Tokyo, a series of murders have been committed by average, ordinary people who claim to have had no control over their horrifying actions. Following the only link—a mysterious stranger who had brief contact with each perpetrator/victim—detective Kenichi Takabe (Koji Yakusho, Shall We Dance, Warm Water Under A Red Bridge) places his own sanity on the line as he tries to end the wave of inexplicable terror.
Audition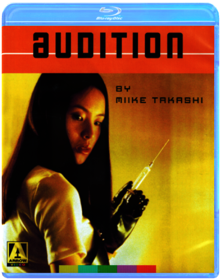 Takashi Miike
One of the most shocking J-horror films ever made, Audition exploded onto the festival circuit at the turn of the century to a chorus of awards and praise. The film would catapult Miike to the international scene and pave the way for such other genre delights as Ichii the Killer and The Happiness of the Katakuris.

Recent widower Shigeharu Aoyama is advised by his son to find a new wife, so he seeks the advice of a colleague having been out of the dating scene for many years. They take advantage of their position in a film company by staging an audition to find the perfect woman. Interviewing a series of women, Shigeharu becomes enchanted by Asami, a quiet, 24-year-old woman, who is immediately responsive to his charms. But soon things take a very dark and twisted turn as we find that Asami isn t what she seems to be...

Pulling the audience into a story that will lead to one of the most harrowing climaxes in cinema history, Miike twists and turns us through delirious editing and shocking visuals for one of the most depraved nightmares of all time!

Special Edition Contents Brand new 2K restoriation of original vault elementsOriginal 5.1 Dolby Surround AudioOptional English subtitlesAudio commentary with director Takashi Miike and screenwriter Daisuke TenganBrand new commentary by Miike biographer Tom Mes examining the film and its source novelIntroduction by MiikeTies that Bind A brand new interview with Takashi MiikeInterviews with stars Ryo Ishibashi, Eihi Shiina, Renji Ishibashi and Ren OsugiDamaged Romance: An appreciation by Japanese cinema historian Tony RaynsTrailersReversible sleeve featuring original and newly commissioned artwork by Matthew GriffinFIRST PRESSING ONLY: Illustrated collector's booklet featuring new writing on the film by Anton Bitel
Existenz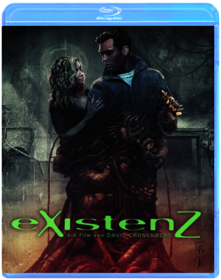 David Cronenberg
Exciting stars Jennifer Jason Leigh (The Machinist), Jude Law (Repo Men), Willem Dafoe (Daybreakers), Ian Holm (The Aviator) and Sarah Polley (Splice) challenge the boundaries of reality in this futuristic, critically-acclaimed thriller.

During the first closed-door demonstration of an amazing new virtual reality game called eXistenZ, the system's brilliant designer, Allegra Geller (Leigh), is violently attacked by a crazed assassin intent on killing her and destroying her creation. Forced into hiding, Allegra enlists a young assistant (Law) to help her in testing the damaged system...by convincing him to join her inside eXistenZ. The action explodes as their world's real-life dangers begin to merge with the fantasy of the game.

Special Feature(s): Full High Definition 1080p; 16x9 (1.78:1); English 5.1 DTS; English 2.0 Stereo; Interview with Jude Law; Interview with Willem Dafoe; Interview with Special Effects Supervisor; Smart Menu Technology: Browse the menu, on screen, without leaving film
Gozu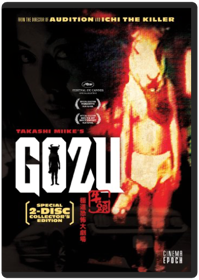 Takashi Miike
This wildly bizarre Japanese horror movie from master Takeski Miike (AUDITION) follows the mysterious disappearance of Brother, a gangster who was accidentally killed by one of his Mafia cohorts, Minami. Searching for Brother's body—which vanished minutes after he was shot—Minami stumbles into a strange secluded inn and gets a room. He is instantly aware that something fishy is going on, and as he gets to know the innkeepers more intimately, that feeling is backed up by evidence. Given to loud, rambunctious sessions of pumping her own breast milk, the innkeeper is certainly a spectacle. Meanwhile, the violent sadomasochistic relationship (read: whipping) shared between the innkeeper and her brother is quite another. Nothing, however, can top Miike's grand finale for GOZU which combines some very important Givenchy crotchless panties, an old man who has a unique solution for his anal fixation, and an extremely gelatinous, odds-defying birth.
Crank 2: High Voltage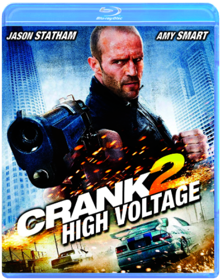 Brian Taylor, Mark Neveldine
You can't keep a good man down. Jason Statham is back as Chev Chelios – this time to retrieve his stolen heart (that's right, he's running on battery power). High-octane and truly electrifying!
I Love You Phillip Morris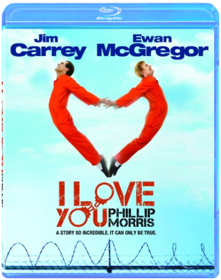 Glenn Ficarra, John Requa
Jim Carrey stars in the "outrageously funny" (Rolling Stone) true story of a spectacularly charismatic con man's journey from small-town businessman to flamboyant white-collar criminal, who repeatedly finds himself in trouble with the law and on the lam – all in the name of love. Costarring Ewan McGregor, I Love You Phillip Morris is an unbelievably true comedy that's being called "the best performance of Carrey's career" (Village Voice).
Piranha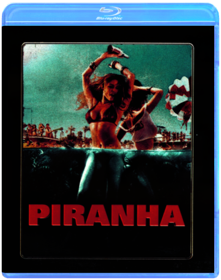 Alexandre Aja
From director Alexandre Aja (The Hills Have Eyes) comes the new action thriller Piranha 3D. Every year the population of sleepy Lake Victoria explodes from 5,000 to 50,000 for Spring Break, a riot of sun and drunken fun. But this year, there's something more to worry about than hangovers and complaints from local old timers; a new type of terror is about to be cut loose on Lake Victoria. After a sudden underwater tremor sets free scores of the prehistoric man-eating fish, an unlikely group of strangers must band together to stop themselves from becoming fish food for the areas new razor-toothed residents.
The film stars Jessica Szohr (Gossip Girl), Steven R. McQueen (The Vampire Diaries), Elisabeth Shue, Jerry O'Connell, Ving Rhames, Adam Scott, Richard Dreyfuss, Christopher Lloyd, and Kelly Brook.
Spring Breakers
Harmony Korine
Four frustrated college girlfriends (Selena Gomez, Vanessa Hudgens, Ashley Benson and Rachel Korine) plot to fund their best spring break ever by burglarizing a fast-food shack. But that's only the beginning... during a night of partying, the girls get arrested. Hungover a nd clad only in bikinis, the girls appear before a judge and get bailed out unexpectedly by Alien (James Franco), an infamous local dealer who takes them on the wildest spring-break trip in history.
Trilogy of Life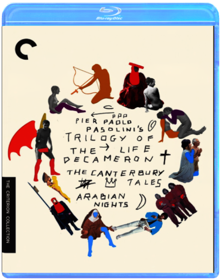 Pier Paolo Pasolini
In the early 1970s, the great Italian poet, philosopher, and filmmaker Pier Paolo Pasolini (Salò, or The 120 Days of Sodom) brought to the screen a trio of masterpieces of premodern world literature—Giovanni Boccaccio's The Decameron, Geoffrey Chaucer's The Canterbury Tales, and The Thousand and One Nights (often known as The Arabian Nights)—and in doing so created his most uninhibited and extravagant work, which he titled his Trilogy of Life. In this brazen and bawdy triptych, the director set out to challenge consumer capitalism and celebrate the uncorrupted human body while commenting on contemporary sexual and religious mores and hypocrisies. His scatological humor and rough-hewn sensuality leave all modern standards of decency behind; these are physical, provocative, and wildly entertaining films, all extraordinarily designed by Dante Ferretti (Hugo) and featuring evocative music by Ennio Morricone (Days of Heaven).

The Decameron Pasolini weaves together stories from Giovanni Boccaccio's fourteenth-century moral tales in this picturesque free-for-all. The Decameron explores the delectations and dark corners of an earlier and, as the filmmaker saw it, less compromised time. Among the chief delights are a young man's exploits with a gang of grave robbers, some randy nuns who sin with a strapping gardener, and Pasolini's appearance as a pupil of the painter Giotto, at work on a massive fresco. One of the director's most popular films, The Decameron, trans­posed to Naples from Boccaccio's Florence, is a cutting takedown of the pieties surrounding religion and sex.

1971 111 minutesColorMonauralIn Italian with English subtitles1.85:1 aspect ratio

The Canterbury Tales Eight of Geoffrey Chaucer's lusty tales come to life on-screen in Pasolini's gutsy and delirious The Canterbury Tales, which was shot in England and offers a remarkably earthy re-creation of the medieval era. From the story of a nobleman struck blind after marrying a much younger and ultimately promiscuous bride to a climactic trip to a hell populated by friars and demons (surely one of the most outrageously conceived and realized sequences ever committed to film), this is an unendingly imaginative work of merry blasphemy, framed by Pasolini's portrayal of Chaucer himself.

1972 111 minutesColorMonauralIn Italian with English subtitles1.85:1 aspect ratio

Arabian Nights Pasolini traveled to Africa, India, and the Middle East to realize this ambitious cinematic treatment of a handful of the stories from the legendary The Thousand and One Nights. This is not the fairy-tale world of Scheherazade or Aladdin or Ali Baba—instead, the director focuses on the more erotic tales, ones of desire, betrayal, and atonement, framed by the story of a young man's quest to reconnect with his beloved slave girl. Full of lustrous sets and costumes and stunning location photography, Arabian Nights is a fierce and joyous exploration of human sensuality.

1974 130 minutesColorMonauralIn Italian with English subtitles1.85:1 aspect ratio
Inherent Vice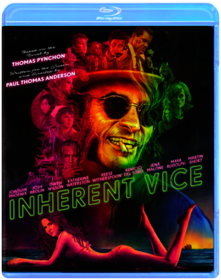 Paul Thomas Anderson
The Handmaiden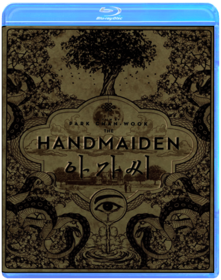 Park Chan-wook
From PARK Chan-wook, the celebrated director of OLDBOY, LADY VENGEANCE and STOKER, comes a ravishing new crime drama. PARK presents a gripping and sensual tale of two women - a young Japanese Lady living on a secluded estate, and a Korean woman who is hired to serve as her new handmaiden, but is secretly plotting with a conman to defraud her of a large inheritance. Inspired by the novel Fingersmith by British author Sarah Waters, THE HANDMAIDEN borrows the most dynamic elements of its source material and combines it with PARK Chan-wook's singular vision to create an unforgettable viewing experience.
The House that Jack Built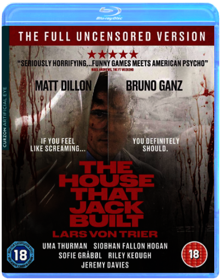 Lars von Trier
Lars von Trier's upcoming drama follows the highly intelligent Jack (Matt Dillon) over a span of 12 years and introduces the murders that define Jack s development as a serial killer. We experience the story from Jack s point of view, while he postulates each murder is an artwork in itself. As the inevitable police intervention is drawing nearer, he is taking greater and greater risks in his attempt to create the ultimate artwork.