Video Collection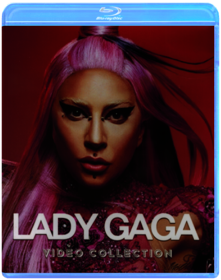 Lady Gaga
Yellow Submarine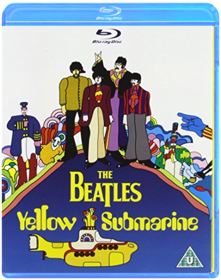 The Beatles
The Beatles' classic 1968 animated feature film, Yellow Submarine, has been digitally restored for DVD and Blu-ray release. The film's songtrack album CD is also being re-issued.

Currently out of print, the film has been restored in 4K digital resolution for the first time by Paul Rutan Jr. and his team of specialists at Triage Motion Picture Services and Eque Inc. Due to the delicate nature of the hand-drawn original artwork, no automated software was used in the digital clean-up of the film's restored photochemical elements. This was all done by hand, frame by frame.

Bonus features for the Yellow Submarine DVD and Blu-ray include a short making-of documentary titled Mod Odyssey" (TRT: 7:30), the film's original theatrical trailer, audio commentary by producer John Coates and art director Heinz Edelmann, several brief interview clips with others involved with the film, storyboard sequences, 29 original pencil drawings and 30 behind-the-scenes photos. Both Digipak packages will include reproductions of animation cels from the film, collectible stickers, and a 16-page booklet with a new essay by Yellow Submarine aficionado John Lasseter (Chief Creative Officer, Walt Disney and Pixar Animation Studios).

Directed by George Dunning, and written by Lee Minoff, Al Brodax, Jack Mendelsohn and Erich Segal, Yellow Submarine began its voyage to the screen when Brodax, who had previously produced nearly 40 episodes of ABC's animated Beatles TV series, approached The Beatles' manager Brian Epstein with a unique vision for a full-length animated feature.

Yellow Submarine, based upon a song by John Lennon and Paul McCartney, is a fantastic tale brimming with peace, love, and hope, propelled by Beatles songs, including Eleanor Rigby," When I'm Sixty-Four," Lucy in the Sky With Diamonds," All You Need Is Love," and It's All Too Much." When the film debuted in 1968, it was instantly recognized as a landmark achievement, revolutionizing a genre by integrating the freestyle approach of the era with innovative animation techniques.

Blu-Ray Packaging:

Digi Blu-Ray to include 16 page booklet, reproductions of film cells of each of the four Beatles characters + stickers.

Blu-Ray Tracklisting

Feature film [TRT: 89:00]

Fully restored in 4K and presented in the original aspect ratio of 1:66-1

Audio options:

English 5.1 DTS

German 5.1 DTS

Italian 5.1 DTS

English Dolby Stereo

Original Mono

Audio Commentary Heinz Edelmann (Art Director) and John Coates (Producer)

Subtitle languages (feature only):

English, French, German, Spanish, Italian, Portuguese, Dutch, Swedish, Norwegian, Danish, Polish, Finnish, Japanese

Extra features:

Mod Odyssey documentary [TRT: 7:30]

Original theatrical trailer [TRT: 3:30]

Storyboard sequences:

- Sea of Monsters (split screen footage) [TRT: 4:20]

- Battle of the Monsters [118 images]

- Pepperland [64 images]

Interviews:

- Paul Angelis (voice of Ringo and Chief Blue Meanie) [TRT: 1:39]

- John Clive (voice of John) [TRT: 2:03]

- David Livesey (key animator) [TRT: 1:11]

- Millicent McMillan (Heinz Edelmann's assistant) [TRT: 1:12]

- Jack Stokes (animation director) [TRT: 3:42]

- Erich Segal (co-writer) [TRT: 1:38]

Original pencil drawings [29 images]

Behind-the-scenes photos [30 images]
Tommy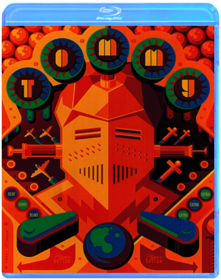 The Who, Ken Russell
This classic rock opera is brought energetically to life by an outstanding cast including many stars of the rock music industry. Told through the remarkable music of The Who, this is the story of Tommy, who, when just a boy of six, witnessed the murder of his father by his mother (Ann-Margret) and her lover (Oliver Reed). They command him, "You didn't hear it, you didn't see it, and you won't say anything to anyone…" As a result, the traumatized boy retreats into the shadows of his mind and becomes deaf, dumb, and blind. Growing into manhood, Tommy (Roger Daltrey) is subjected to several bizarre cure attempts by The Acid Queen (Tina Turner), the Preacher (Eric Clapton), and the Specialist (Jack Nicholson). In spite of his handicap, Tommy defeats the Pinball Wizard (Elton John) and becomes the champ, attaining a devoted following. When he is finally cured, he is hailed by his fans as a "Messiah."
Quadrophenia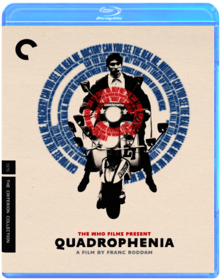 Frank Rodam, The Who
Purple Rain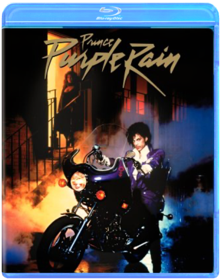 Prince, Albert Magnoli
Stop Making Sense
Talking Heads
The GREATEST CONCERT MOVIE OF ALL TIME... Rolling Stone Magazine
Talking Heads WILDLY ENTERTAINING concert SPECTACULAR is among the GREATEST music films EVER MADE... Entertainment Weekly
The movie rates with Woodstock as the GREATEST ROCK CONCERT FILM one that can be watched as frequently as an aerobics tape. - USA Today
Palm Pictures is proud to present the Blu-ray premiere of the groundbreaking Talking Heads concert film STOP MAKING SENSE directed by Academy Award ® Winner Jonathan Demme (Silence of the Lambs). Entertainment Weekly described, the DVD s generous extras go a long way toward explaining the film s visual appeal: David Byrne and director Jonathan Demme contribute a smart audio commentary. The film has been remastered from the original 35mm source, allowing the brilliance of the visuals to take full advantage of Blu-ray technology.
True Stories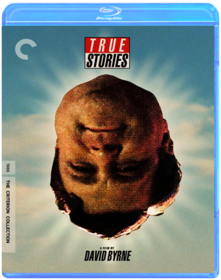 David Byrne, Talking Heads
Leningrad Cowboys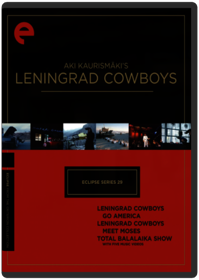 Leningrad Cowboys, Aki Kaurismaki
In the late eighties and early nineties, Aki Kaurismäki (The Match Factory Girl), the master of the deadpan, fashioned a waggish fish-out-of-water tale about a U.S. tour by "the worst rock-and-roll band in the world." Leningrad Cowboys Go America's posse of fur-coated, outrageously pompadoured hipsters struck such a chord with international audiences that the fictional band became a genuine attraction, touring the world. Later, Kaurismäki created a sequel, Leningrad Cowboys Meet Moses, and filmed a gigantic stadium show the band put on in Helsinki for the rollicking documentary Total Balalaika Show. With this Eclipse series, we present these crackpot musical and comic odysseys, along with five Leningrad Cowboys music videos directed by Kaurismäki.

Set Includes: Leningrad Cowboys Go America

A struggling Siberian rock band leaves the lonely tundra to tour the United States because, as they are told, "they put up with anything there." Aki Kaurismäki's winningly aloof farce follows the men as they bravely make their way across the New World, carrying a coffin full of beer and sporting hairdos like unicorn horns. Leningrad Cowboys Go America was such a sensation that the band gained a real-life cult following.

1989

79 Minutes

Color

Stereo

1.85:1 Aspect Ratio

Leningrad Cowboys Meet Moses:

Living in Mexico with a top-ten hit under their belts, the Leningrad Cowboys have fallen on hard times. When they move north to rejoin their manager (Kaurismäki mainstay Matti Pellonpää) for a gig in Coney Island, he seems to have turned into a delusional self-proclaimed prophet who wishes to lead them back to the promised land of Siberia. Like the first installment, Leningrad Cowboys Meet Moses is a road movie, but this time the humorous hardships come from the rocky terrain of the new Europe. 1994

94 Minutes

Color

Stereo

1.85:1 Aspect Ratio

Total Balalaika Show:

Kaurismäki's documentary of the Leningrad Cowboys' massive Helsinki Square concert, on Finland's largest stage, is a loving tribute to the rock band he made famous. Seventy thousand people from Finland and Russia turned out for this megaspectacle, with musical selections, from Sibelius to Bob Dylan, that crossed genre and national divides. And the band was joined onstage by the 150-member Russian Red Army Choir; Variety called it "the most incongruous—and inspired—cross-cultural pairing since Nureyev danced with Miss Piggy."

Also Featuring the following Leningrad Cowboys music videos: Rocky VI, Thru the Wire, L.A. Woman, These Boots, and Those Were the Days
Broken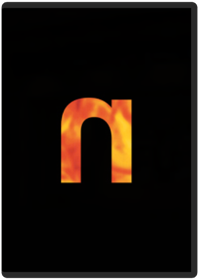 Nine Inch Nails
Broken (informally known as The Broken Movie) is a 1993 horror musical short film/long form music video filmed and directed by Peter Christopherson, based on a scenario by Trent Reznor, the founder of the industrial rock band Nine Inch Nails. The film is a companion piece to the band's 1992 EP Broken, featuring its songs and music and compiling its music videos (the exception being "Last" and the two hidden tracks). The movie, roughly 20 minutes in length, weaves Broken's four music videos together via a violent "snuff film" framing sequence, concluding with an otherwise unreleased video for the EP's final song "Gave Up," setting the conclusion of the film's frame story to the song. Due to its extremely graphic content, the Broken movie was never officially released, but was leaked as a bootleg which became heavily traded on VHS in the 1990s, and more recently via the Internet.
Gift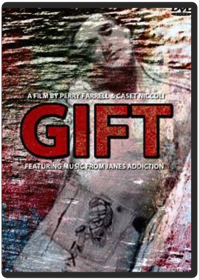 Perry Farrell, Jane's Addiction
Nirvana: Live! Tonight! Sold Out!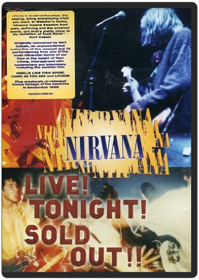 Nirvana
Originally conceived by Kurt Cobain, LIVE! TONIGHT! SOLD OUT! is a video document of Nirvana's rise from a scruffy trio from the Pacific Northwest into one of the most iconic and important bands in the history of rock music.

Combining live material from their `91-'92 "Nevermind" tour, LIVE! TONIGHT! SOLD OUT! has long been the "holy grail" for Nirvana fans... and one that has never been available on DVD until now. NOW, FOR THE FIRST TIME, a world of Nirvana fans will be able to experience color-corrected and digitally remastered live performances of songs like "Smells Like Teen Spirit," "Lithium," "Breed," "Drain You" and "Aneurysm" - mixed into loads of interview footage from across the world - all as originally viewed through the eyes of Kurt Cobain himself. In addition to the complete original program, several previously unreleased performances are included as bonus DVD extras.

Features the songs:

Aneurysm
About A Girl
Dive
Love Buzz
Breed
Smells Like Teen Spirit
Negative Creep
Come As You Are
Territorial Pissings
Something In The Way
Lithium
Drain You
Polly
Sliver
On A Plain
Endless Nameless

EXTRAS - Live In Amsterdam:

School
About A Girl
Been A Son
On A Plain
Blew
Nirvana: MTV Unplugged in New York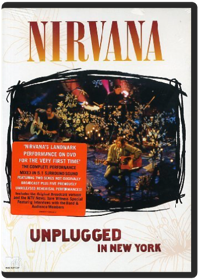 Nirvana
While the album of the same name made its first appearance in 1994, and went on to become Nirvana's second best selling CD of all time, nearly 15 years have passed since that memorable initial broadcast. Now, fans will finally get the chance to see the release of the entire, unedited performance...with neverbefore- seen footage...on DVD...and in Dolby Stereo and 5.1 Surround sound. Mixed in surround sound by legendary surround mixing engineer Elliot Scheiner, this DVD allows fans to experience this performance like never before, completely unedited including the two songs not originally broadcasted ("Something In The Way" and "Oh Me" ), and with the best sound ever available (to anyone not in the studio for the original taping.) For the purists, also included on this DVD is the original 44 min broadcast version of the show, plus never-before-seen REHEARSAL performances. As an extra bonus to the DVD, a 14-minute interview segment called Bare Witness produced by MTV focuses on the recollections of those who experienced this magical moment in music history, those who produced it and interviews with the band from the day of the taping.
The Video Collection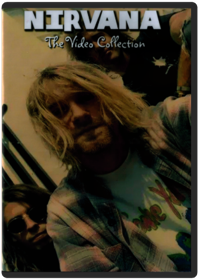 Nirvana
Closure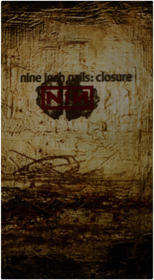 Nine Inch Nails
Before Nine Inch Nails released Closure they were going to release BROKEN but do to producing issues mostly regarding graphic content released an edited extended version. The aftermath being a 2 vhs set of CLOSURE which contains live footage as well as music videos.
Closure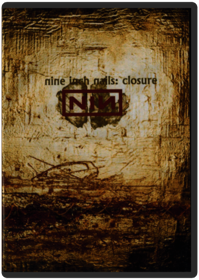 Nine Inch Nails
Portishead: Roseland New York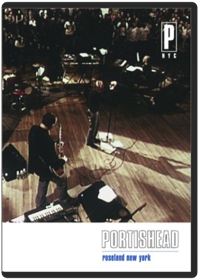 Portishead
British trip-hop group Portishead broke out during a mid-1990's wave of electronic innovation occurring in their hometown of Bristol. Their gloomy, jazzy sound managed to set them apart from Bristol contemporaries like techno pioneer Tricky and drum 'n b
Volumen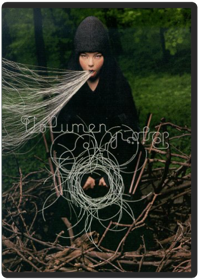 Björk
Bjork ~ Bjork - Volumen
Beastie Boys Video Anthology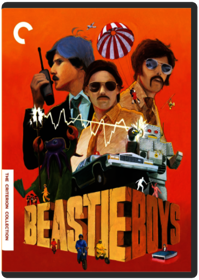 Beastie Boys
This 2-disc DVD set features 18 Beastie Boy Clips, such as Intergalactic, Shake Your Rump, Gratitude, Shadr ach, Sabotage, Alive, and lots more; also includes special features, such as 100+ video angles & audio tracks, switchable at any time, more than 4
Salival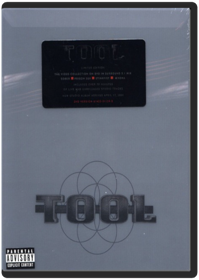 Tool
Limited Edition DVD version
Tapes of Wrath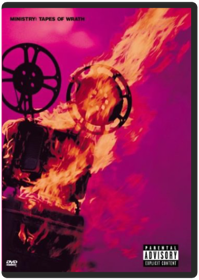 Ministry
Tapes of Wrath features 10 Ministry music videos - most of them too controversial for MTV. Even hardcore fans have rarely seen many of them. Now, finally, all of the Warner Brothers music videos released from Ministry, one of the most outrageous and influential industrial rock bands in history, and its spin-off alter-ego, Revolting Cocks, are collected in this, the "Zapruder film" of intense, sinister rock. Selections Include: Over The Shoulder Stigmata Flashback Burning Inside The Land Of Rape And Honey Jesus Built My Hotrod N.W.O. Just One Fix Lay Lady Lay Reload Bad Blood Crackin' Up Do Ya Think I'm Sexy
Nine Inch Nails: And All That Could Have Been (Dolby Digital)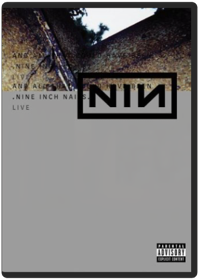 Nine Inch Nails
Nine Inch Nails LIve double DVD pack documents the band's sold-out "Fragility v2.0" concert tour,voted "Best Tour (2000) by Rolling Stone magazine. Filmed in MiniDV, with digital 5.1 surround sound and extra features including multiple camera angles, aud
Nine Inch Nails: And All That Could Have Been (DTS)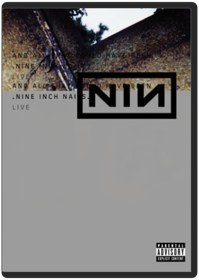 Nine Inch Nails
Superjoint Ritual: Live in Dallas, Texas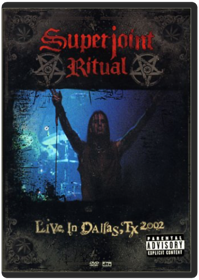 Superjoint Ritual
After taking the world by storm with their debut album "Use Once and Destroy", Superjoint Ritual embarked on a US tour that was nothing short of amazing. For the lucky fans who attended these gigs, it will be something they speak about for years. On a hot night in Dallas, the cameras rolled and the intensity, brutality and fury that is Superjoint was unleashed. With behind-the-scenes footage, the full concert and 5.1 surround sound, this video is a must have for heavy music fans everywhere!
Eleven Promos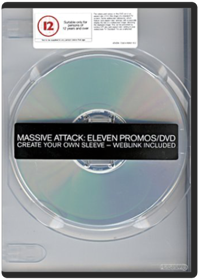 Massive Attack
MASSIVE ATTACK ELEVEN PROMOS
Marilyn Manson: Guns, God and Government World Tour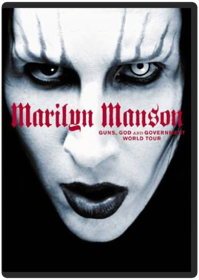 Marilyn Manson
Guns, God And Government Live In L.A. was filmed on the last night of the world tour in support of the Holy Wood album. When originally released on DVD in 2002, the visual footage of Guns, God And Government was taken from numerous concerts around the world during the tour, set to the audio soundtrack from the Los Angeles show. Now for the first time, this DVD presents the original high-definition L.A. footage and soundtrack together as a cohesive concert film. The spectacular staging, the costumes, the lighting and the
charismatic presence of Marilyn Manson himself combine to make this the ultimate live Marilyn Manson
release. / TRACK LISTING: 1) Irresponsible Hate Anthem 2) The Reflecting God 3) Great Big White World 4) Disposable Teens 5) The Fight Song 6) The Nobodies 7) Rock Is Dead 8) The Dope Show 9) Crucifiction In Space 10) Sweet Dreams (Are Made Of This) 11) The Love Song 12) Antichrist Superstar 13) The Beautiful People 14) Astonishing Panorama Of Endtimes 15) Lunchbox
Marilyn Manson: Guns, God and Government World Tour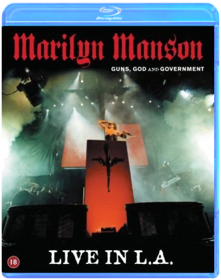 Marilyn Manson
Disasterpieces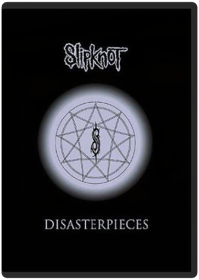 Slipknot
This 120 minute 2-disc DVD features Slipknot, live in a 30 camera DVD shoot, revealing the band at the height of their visual and music power: rotating drum risers, inverting drum kits, concussion bombs, lasers, lights, pure sonic mayhem. The DVD also in
Tenacious D: The Complete Master Works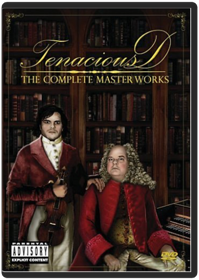 Tenacious D
With pitchfork and shovel, Tenacious D has labored to finally unearth the first ever Tenacious D-VD from the fragrant bowels of Hades. For years, this turd has been spit-polished, massaged, and finally sanctified by both Jables and KG, and they are now ready release it to the world.

This highly provocative DVD contains the legendary and epic recital at London's Brixton Academy that was by chance recorded on November 3, 2002. Watch as Jack and Kyle slay the mighty dragon and treat the British public to a phenomenal performance that includes the now classic D melodies; Wonderboy, Explosivo, Kyle Quit The Band, Friendship, Kielbasa, Dio, The Cosmic Shame, F#*! Her Gently, Tribute and the ever popular Live Short Films that have been screened during The D's shows.

The Complete Masterworks also contains the groundbreaking, hard to get (legally), HBO episodes which tell the tale of The D in their early days on the road to stardom.

But that's not all! Act now and a bonus second disc will be gifted to the first twelve million loyal Tenacious D apostles, included is an intimate portrait of Jack and Kyle and their life of carnal debauchery on the road. Lucky owners of the DVD will catch rare and gruesome behind the scenes glimpses of the making of the Tribute & Wonderboy videos as well as never before seen footage of The D as they perform their secret backstage rituals. TENACIOUS D: THE COMPLETE MASTERWORKS is truly a harbinger of the good times ahead as we all await the coming apocalypse.
Audioslave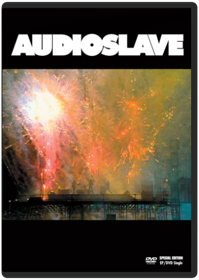 Audioslave
This DVD EP features 3 hit singles by Audioslave, along with 2 songs, performed live on "Late Night With David Letterman", also extensive interview footage with all four band members.
The Work of Director Chris Cunningham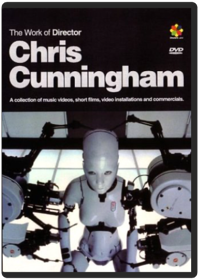 Chris Cunningham
This DVD features the work of Director Chris Cunningham and features his music vieos for Autechre, Aphex Twin, Portishead, Madonna, Leftfield, Squarepusher and Bjork Also includes a collection of outtakes, edited by Chris, Aphex Twin rehearsal tapes, a 10
The Work of Director Michel Gondry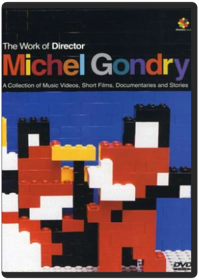 Michel Gondry
This DVD features the work of director Michel Gondry, including music videos by The White Stripes, Kylie Minogue, The Chemical Brothers, Bjork, Beck, Foo Fighters, Daft Punk and Cibo Matto, also Drumb and Drumber, La Lettre, Pecan Pie (starring Jim Carrey
The Work of Director Spike Jonze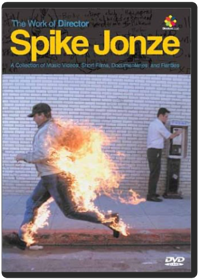 Spike Jonze
From Spike Jonze, the acclaimed director of the smash films "Adaptation" & "Being John Malkovich" comes Directors Label: The Work of Director Spike Jonze. This 2-sided DVD is the first time the bulk of Spike's non-theatrical work has ever been compiled o
Superjoint Ritual: Live at CBGB's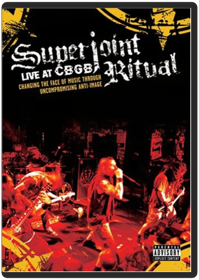 Superjoint Ritual
This 2004 concert at New York City's CBGB was everything the fans have come to expect: unbridled chaos, raw energy, and pure metal delivered only the way Superjoint can. It's the closest you can get to being there without actually jumping in the circle p
A Perfect Circle: Lost in the Bermuda Triangle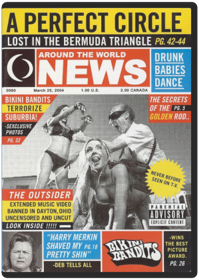 Perfect Circle
DVD features never before seen footage from the Bakini Bandits and A Perfect Circle. It's the companion visual to A Perfect Circle's hit "The Outsider."

Total time: 24 minutes
Welcome to the Videos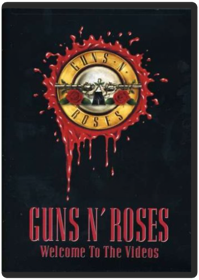 Guns N' Roses
This DVD features 13 full length Guns N Roses music videos, including their top hits.
Tweaker: 2 a.m. Wake Up Call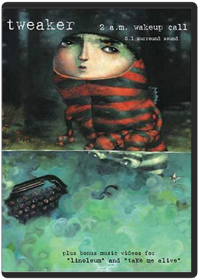 Tweaker
2 A.M. Wake Up Call includes the music of Tweaker's follow-up to the 2001 debut release 'The Attraction To All Things Uncertain.' Tweaker is the quasi-solo project (some say alter ego) that Vrenna started after his departure from Nine Inch Nails in 1996. 2 A.M. Wake Up Call is a nightmare record about dreams, nightmares, and insomnia - things that keep us up at night.

Vrenna explains that his wife's suffering with insomnia, where she would bolt awake every night, at exactly the same time, 2 A.M., was the inspiration for the record. It led Vrenna to sharing her insomnia night after night and discovered that when the world-at-large was fast asleep Vrenna had unearthed a wealth of creative energy in him. These were the hours when most of the work on 2 A.M. Wake Up Call occured.

When collaborating with the guest singers, Vrenna explained his inspirations and asked, "What keeps you up at night? And what do you dream about?" What you hear lyrically on the album is how each singer interpreted the music and direction.

Track Listing:
1. Ruby
2. Cauterized
3. Worse Than Yesterday
4. Truth Is
5. Remorseless
6. Pure Genius
7. It's Still Happening
8. 2 A.M.
9. Movement Of Fear
10. Sleepwalking Away
11. The House I Grew Up In
12. Crude Sunlight
aMOTION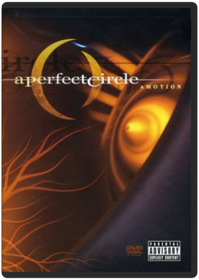 Perfect Circle
This limited edition set includes never before seen live footage, rare collection of director's cut unedited videos, and some exclusive Bikini Bandist trailers. The CD includes exclusive remixes of tracks from Mer De Nom and Thirteenth Step. The set is
Collected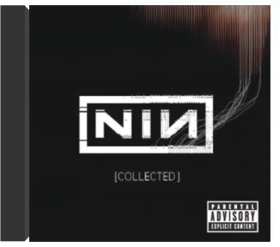 Nine Inch Nails
RARE 2005 US NTSC DVD, features 'Part One: Play Collected' which includes a collection of brief snippets of about 20 seconds of each from promo videos and live footage from 1989 to 2005 including Down In It [1989], Head like a Hole [1990], Hurt - live [1994] & The hand that feeds [2005]. 'Part Two: Body Of Work' includes Discography for singles, album & video/DVD releases with selected snipets. Housed in a custom card wallet picture sleeve, has a total running time of 46:13 minutes! SEED1
Only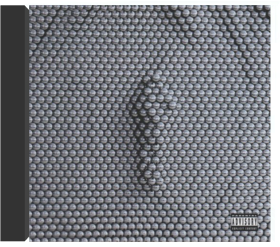 Nine Inch Nails
The Second Single from the 2005 Album "With Teeth"
The Work of Director Anton Corbijn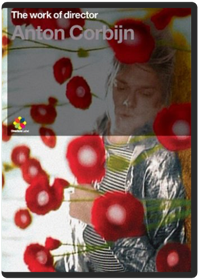 Anton Corbijn
Legendary photographer and director Anton Corbijn is responsible for many of the most indelible and important images of the past two and a half decades. His recently released book U2 & I is a photographic retrospective of his 25 year collaboration with U2. Later this year, Anton will direct his first feature film, Control, based on the life of the late Joy Division lead singer Ian Curtis.
The Work of Director Jonathan Glazer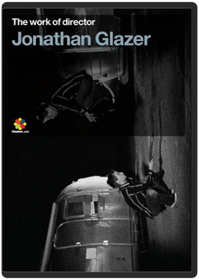 Jonathan Glazer
Jonathan Glazer is a music video and commercial icon whose extraordinary work reveals his gift for intense visual ambition. After winning multiple awards for both mediums he directed the 2001 feature film, Sexy Beast starring Sir Ben Kingsley, followed in 2004 by Birth starring Nicole Kidman.
The Work of Director Mark Romanek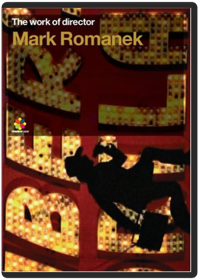 Mark Romanek
Artists who've worked with him describe Mark Romanek as "meticulous" and "demanding." Yet, the biggest names in the business have clamored to work with the mercurial helmer, because they know he'll make them look good: Madonna ("Rain"), No Doubt ("Hella Good"), etc. Along the way, the Grammy winner has been behind some of the world's most famous—and infamous—videos.
Read our interview with Mark Romanek. On the groundbreaking side, there's Lenny Kravitz's exhilarating "Are You Gonna Go My Way," which made the musician a star in one fell swoop. On the controversial side, there's Fiona Apple's teasing "Criminal," Nine Inch Nails' macabre "Closer," and Jay-Z's apocalyptic "99 Problems"—the latter two in director's cut editions. In another class entirely, is Romanek's heartbreaking video for Johnny Cash's "Hurt." More than a promo, it's an elegy for a legend. Despite an interview with Robin Williams, this collection otherwise overlooks Romanek's features, One Hour Photo and Static. —Kathleen C. Fennessy

See More

Be sure to check out The Director's Label Boxed Set Vol. 2, featuring The Work of Mark Romanek, and volumes by Jonathan Glazer, Anton Corbijn, and Stéphane Sednaoui.
The Work of Director Stéphane Sednaoui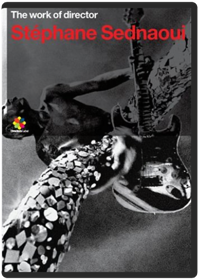 Stephane Sednaoui
Sednaoui's career took off with the phenomenal success of his videos for Red Hot Chili Peppers "Give It Away" and U2's "Mysterious Ways" in the early 1990's and ever since he has been redefining music videos and photography with his stylish and unique work.
Parabola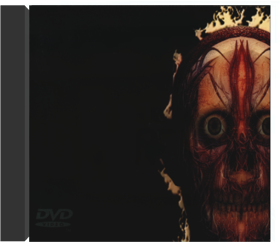 Tool
From the album Lateralus, DVD single for the song 'Parabola' plus extras.
Schism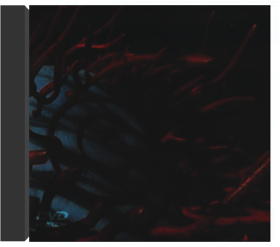 Tool
This DVD contains the Schism video with audio commentary by a guest plus a LUSTMORD audio re-mix of the song.
Pantera - 3 Vulgar Videos from Hell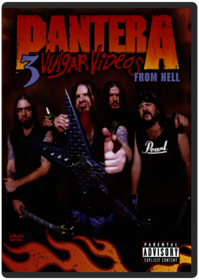 Pantera
Voliminal: Inside the Nine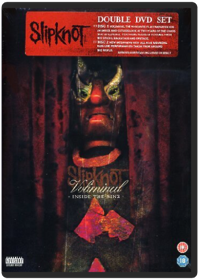 Slipknot
Slipknot, the multi-platinum, Grammy-winning, hard rock enigma, will release the DVD VOLIMINAL: INSIDE THE NINE. A special double disc package, VOLIMINAL: INSIDE THE NINE takes the viewer on a several hour journey into the world of Slipknot as the band recently circled the globe in support of the multi-platinum album VOL. 3: (THE SUBLIMINAL VERSES). Far from your usual tour film, VOLIMINAL: INSIDE THE NINE is more of an art piece — while fans are taken in the studio, on stage, backstage, on their tour bus and everywhere in between as they experience the energy of a band literally living, breathing and fighting for the music they created, none of it unfolds in ways you'd expect.
Nine Inch Nails: Beside You in Time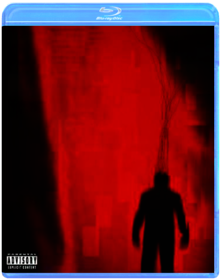 Nine Inch Nails
LIVE: BESIDE YOU IN TIME

122 minutes total running time, 24 songs from the LIVE: With Teeth 2006 Tour, including: "The Hand That Feeds" "Only" "Closer" "Head Like A Hole" "Hurt" "Wish" "Terrible Lie" "March Of Pigs"

Additional features include 3 tracks live from rehearsals, music videos for "The Hand That Feeds" and "Only."

Plus still gallery and body of work.

Presented in 16x9 anamorphic widescreen DTS and Dolby Digital 5.1 surround sound
Nine Inch Nails: Beside You in Time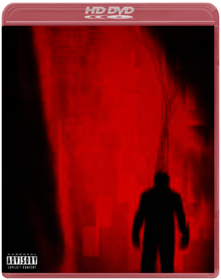 Nine Inch Nails
LIVE: BESIDE YOU IN TIME

122 minutes total running time, 24 songs from the LIVE: With Teeth 2006 Tour, including: "The Hand That Feeds" "Only" "Closer" "Head Like A Hole" "Hurt" "Wish" "Terrible Lie" "March Of Pigs"

Additional features include 3 tracks live from rehearsals, music videos for "The Hand That Feeds" and "Only."

Plus still gallery and body of work.

Presented in 16x9 anamorphic widescreen DTS and Dolby Digital 5.1 surround sound
Nine Inch Nails: Beside You in Time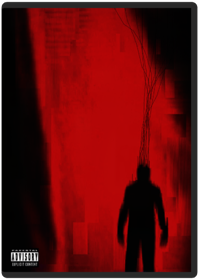 Nine Inch Nails
LIVE: BESIDE YOU IN TIME

122 minutes total running time, 24 songs from the LIVE: With Teeth 2006 Tour, including: "The Hand That Feeds" "Only" "Closer" "Head Like A Hole" "Hurt" "Wish" "Terrible Lie" "March Of Pigs"

Additional features include 3 tracks live from rehearsals, music videos for "The Hand That Feeds" and "Only."

Plus still gallery and body of work.

Presented in 16x9 anamorphic widescreen DTS and Dolby Digital 5.1 surround sound
Vicarious
Tool
Vicarious, the long awaited video from the Platinum album 10,000 Days. The DVD will include a documentary that takes viewers through the history of guitarist Adam Jones' visual effects work, as well as the process and people involved in the creation of the groundbreaking all-CGI video for Vicarious. The DVD will also include audio commentary by comedian David Cross and a video tour of Tool album cover artist Alex Grey's CoSM (Chapel of Sacred Mirrors) gallery in New York City.
Puscifer: Queen B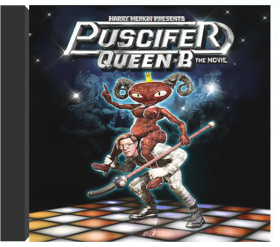 Puscifer
Queen B - Puscifer movie was released Jan 08, 2008 by the RED Distribution studio. Tool singer Maynard James Keenan continues to explore new musical dimensions with his side-project Puscifer. Queen B - Puscifer movie This release presents "Queen B," the first music video from the band's debut album V IS FOR VAGINA.
Puscifer: Dozo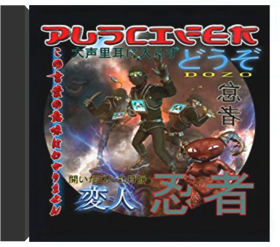 Puscifer
Limited Edition. Puscifer is Maynard James Keenan- front man, work-a-holic, wine maker, and founding member of international multi-platinum TOOL and A Perfect Circle. Maynard comes with a massive fan base. TOOL has sold 12 million records in their career.
(sic)nesses
Slipknot
{sic}nesses was filmed in high definition when Slipknot headlined the Download Festival in front of 80,000 fans on Saturday June 13th 2009. Among the band's many legendary live shows this performance remains a career highlight and a fitting tribute to bassist and founding member Paul Gray (#2) who died the following year. Originally released by Roadrunner as a double DVD set in September 2010, the program is now being released on Blu-ray with newly remixed DTS 5.1 surround sound so that Slipknot can be seen and heard like never before. / Bonus Features:
45 min film Audible Visions Of {sic}nesses Music videos for Psychosocial , Dead Memories , Sulfur and Snuff plus The Making Of Snuff . / Line-up:
Sid Wilson (#0) turntables; Joey Jordison (#1) drums; Paul Gray (#2) bass; Chris Fehn (#3) custom percussion; Jim Root (#4) guitars; Craig 133 Jones (#5) sampling; Shawn Clown Crahan (#6) custom percussion; Mick Thomson (#7) guitars; Corey Taylor (#8) lead vocals / Track Listing: 1) 742617000027 2) (sic) 3) Eyeless 4) Wait And Bleed 5) Get This 6) Before I Forget 7) Sulfur 8) The Blister Exists 9) Dead Memories 10) Left Behind 11) Disasterpiece 12) Vermilion 13) Everything Ends 14) Psychosocial 15) Duality 16) People = Shit 17) Surfacing 18) Spit It Out