Aliens 3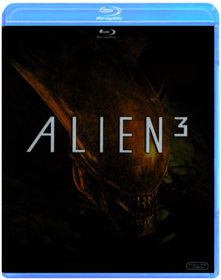 David Fincher
Alien 3 Limited Edition Steelbook. In the third chapter of the most terrifying saga in sci-fi history, Ripley's (Sigourney Weaver) crippled spaceship crash-lands on Fiorina 161, a bleak wasteland inhabited by former inmates of the planet's maximum security prison. But an Alien was aboard her craft...and soon the body count begins to mount!
Seven
David Fincher
Gluttony. Greed. Sloth. Wrath. Pride. Lust. Envy. Two cops (Brad Pitt and Morgan Freeman) track a brilliant and elusive killer who orchestrates a string of horrific murders, each kill targeting a practitioner of one of the Seven Deadly Sins. Gwyneth Paltrow also stars in this acclaimed thriller set in a dour, drizzly city sick with pain and blight. David Fincher (Fight Club, Zodiac, The Curious Case of Benjamin Button) guides the action – physical, mental and spiritual – with a sure understanding of what terrifies us, right up to a stunning denouement that will rip the scar tissue off the most hardened soul.
The Game
David Fincher
Enormously wealthy and emotionally remote investment banker Nicholas Van Orton (Traffic's Michael Douglas) receives a strange gift from his ne'er-do-well younger brother (Milk's Sean Penn) on his forty-eighth birthday: a voucher for a game that, if he agrees to play it, will change his life. Thus begins a trip down a rabbit hole that is puzzling, terrifying, and exhilarating for Nicholas and viewer alike. This multilayered, noirish descent into one man's personal hell is also a surreal, metacinematic journey that, two years after the phenomenon Se7en, further demonstrated that director David Fincher was one of Hollywood's true contemporary visionaries.
Fight Club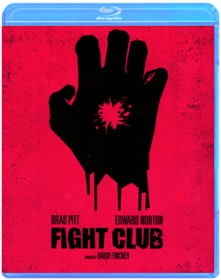 David Fincher
"'Fight Club' pulls you in, challenges your prejudices, rocks your world and leaves you laughing" (Rolling Stone). Brad Pitt ("12 Monkeys", "Seven"), Edward Norton ("Primal Fear," "American History X") and Helena Bonham Carter ("Mighty Aphrodite," "A Room With A View") turn in powerful "performances of which movie legends are made" (Chicago Tribune) in this action-packed hit.

A ticking-time-bomb insomniac (Norton) and a slippery soap salesman (Pitt) channel primal male aggression into a shocking new form of therapy. Their concept catches on, with underground "fight clubs" forming in every town, until a sensuous eccentric (Bonham Carter) gets in the way and ignites an out-of control spiral toward oblivion.
Panic Room
David Fincher
Trapped in their New York brownstone's panic room, a hidden chamber built as a sanctuary in the event of break-ins, newly divorced Meg Altman (Jodie Foster) and her daughter, Sarah (Kristen Stewart),play a deadly game of cat-and-mouse with three intruders—Burnham (Forest Whitaker), Raoul (Dwight Yoakam) and Junior (Jared Leto) — during a brutal home invasion. But the room itself is the focal point because what the intruders really want is inside it.
Zodiac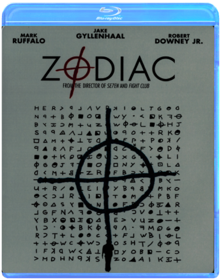 David Fincher
Based on the true story of the notorious serial killer and the intense manhunt he inspired, Zodiac is a superbly crafted thriller form the director of Se7en and Panic Room. Featuring an outstanding ensemble cast led by Jake Gyllenhaal, Robert Downey Jr., Mark Ruffalo and Chloë Sevigny, Zodiac is a searing and singularly haunting examination of twin obsessions: one man's desire to kill and another's quest for the truth.
The Curious Case of Benjamin Button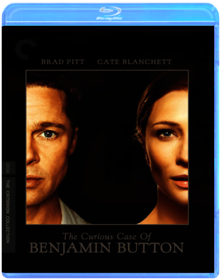 David Fincher
"I was born under unusual circumstances." And so begins The Curious Case of Benjamin Button, adapted from the 1920s story by F. Scott Fitzgerald about a man who is born in his eighties and ages backwards: a man, like any of us, who is unable to stop time. We follow his story, set in New Orleans, from the end of World War I in 1918 into the 21st century, following his journey that is as unusual as any man's life can be. Directed by David Fincher and starring Brad Pitt and Cate Blanchett with Taraji P. Henson, Tilda Swinton, Jason Flemyng, Elias Koteas and Julia Ormond, "Benjamin Button," is a grand tale of a not-so-ordinary man and the people and places he discovers along the way, the loves he finds, the joys of life and the sadness of death, and what lasts beyond time.
The Social Network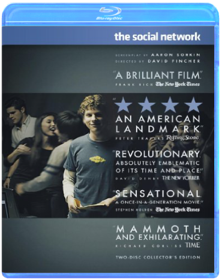 David Fincher
David Fincher's The Social Network is the stunning tale of a new breed of cultural insurgent: a punk genius who sparked a revolution and changed the face of human interaction for a generation, and perhaps forever. Shot through with emotional brutality and unexpected humor, this superbly crafted film chronicles the formation of Facebook and the battles over ownership that followed upon the website's unfathomable success. With a complex, incisive screenplay by Aaron Sorkin and a brilliant cast including Jesse Eisenberg, Andrew Garfield and Justin Timberlake, The Social Network bears witness to the birth of an idea that rewove the fabric of society even as it unraveled the friendship of its creators.
The Girl with the Dragon Tattoo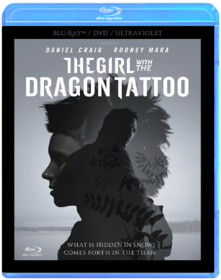 David Fincher
Disgraced journalist Mikael Blomkvist (Daniel Craig) accepts an invitation to surreptitiously investigate a forty year old unsolved murder on behalf of the victim's uncle, Swedish industrialist Henrik Vanger (Christopher Plummer). Meanwhile, tattooed hacker Lisbeth Salander (Rooney Mara), hired to investigate Blomkvist, discovers the truth behind the conspiracy that led to his fall from grace. Thrown together by fate, the unlikely duo uncovers a secret history of murder and sexual abuse festering beneath the veneer of Sweden's industrial past, all the while drawing closer to a quiet evil waiting to engulf them both.
Gone Girl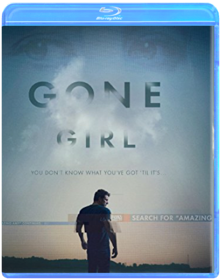 David Fincher