Tinker Tailor Soldier Spy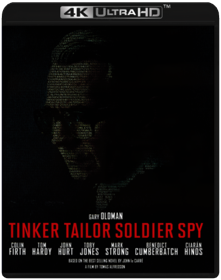 Tomas Alfredson
Gary Oldman leads a stunning all-star cast in this masterful adaptation of John le Carré's bestselling novel that redefined the spy thriller. At the height of the Cold War, a precarious operation goes deadly wrong, and the head of British Intelligence wonders if a double agent is leaking vital secrets. Brought out of retirement to expose the potential mole, master spy George Smiley (Oldman) is the only one who can be trusted to expose one of their own.Or can he? As the emotional and physical tolls mount on the high-ranking suspects, Smiley will be forced into the ultimate international spy game where everyone's motives are in question. Filled with stunning performances by Academy Award winner Colin Firth, Tom Hardy, John Hurt, Toby Jones, Mark Strong, Benedict Cumberbatch and Ciarán Hinds, it's the powerful and deeply resonant spy tale that Ebert Presents at the Movies hails as "hands down the best new thriller this year."
Black Sunday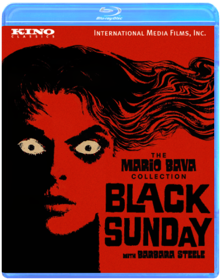 Mario Bava
In Mario Bava's gothic horror masterpiece steeped in rich atmosphere, condemned witch Princess Asa (Barbara Steele) returns from the dead two centuries after her execution and wreaks vengeance on her killers' family. Possessing the body of a descendant who happens to look just like her, Asa pulls out all the stops to exact her revenge. This is Bava's credited directorial debut, and it catapulted Steele and him to stardom
Spaceballs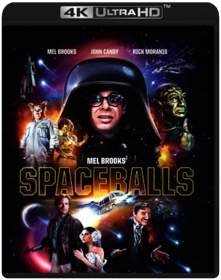 Mel Brooks
Lady Vengeance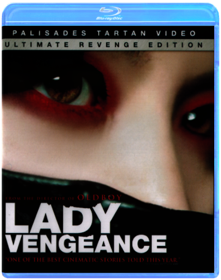 Park Chan-wook
With more than nine hours of special features (eleven if you include the "Fade to White" cut of the film), the 2-disc Blu-ray edition of Lady Vengeance brings fitting supplemental closure to Park's Vengeance Trilogy. 'Lady Vengeance' - After being wrongfully convicted of kidnapping and murdering a young child, a beautiful young woman (Lee Young-ae) is imprisoned for 13 years. While in prison she gains the respect and loyalty of her fellow cellmates, all the while plotting her vendetta on the man responsible (OLDBOY's Choi Min-Sik). Upon her release she sets in motion an elaborate plan of retribution, but what she discovers is a truth so horrifying, even revenge doesn't seem punishment enough.
Oldboy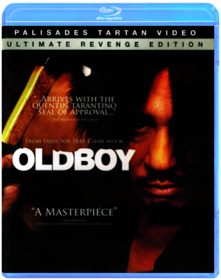 Park Chan-wook
Sympathy for Mr. Vengeance
Park Chan-wook
Unable to afford proper care for his sister dying from kidney failure, Ryu turns to the black market to sell his own organs only to end up cheated of his life savings. His girlfriend urges Ryu to kidnap the daughter of wealthy industrialist Dong-jin, who recently laid him off. Ryu agrees, but unforeseen tragedies turn an innocent con into a merciless quest for revenge. Bound by their personal losses and deep-seated anger, the two men are thrust into a spiral of destruction.
Barton Fink
Joel Coen, Ethan Coen
DeepStar Six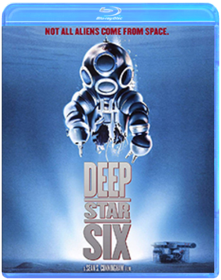 Sean S. Cunningham
Fellini's Casanova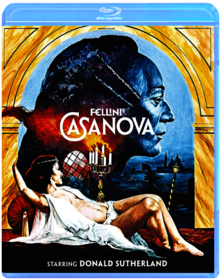 Federico Fellini
The Demons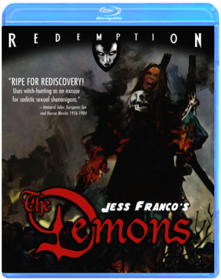 Jesús Franco
As the scarlet flames lick her pale and desperate face while the feeble body is eager to succumb, a vindictive unrepentant witch doomed by the Grand Inquisitor Jeffries and Lady de Winter to die at the stake vomits her last malignant and sulphurous curse to all those guilty of her ordeal. As a result, petrified and with the curse of demise upon the accusers' heads, Lord and Lady de Winter set out to trace the witch's dark bloodline, and in particular, her daughters Kathleen and Margaret who have been raised as Sisters in the Blackmoor convent since childhood. But within the nunnery's thick stone walls, rabid desire and evil possession govern, furthermore, only one daughter is the curse's true heir. Which one is granted the power of retribution?

Exorcism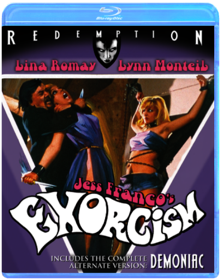 Jesús Franco
A former Catholic priest, who was tossed from the priesthood for his way-too-liberal beliefs, now writes S&M articles for a French magazine. Having been a witness to Black Masses complete with phony sacrifices, he deems himself judge and sets out to kill those people he feels are destined to spend eternity in Hell. ENGLISH DUBBED (also French w/ English Subtitles)
Female Vampire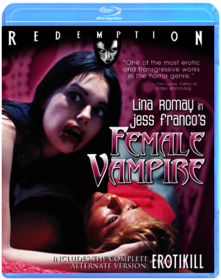 Jesús Franco
In the Madeira Island, the mute Countess Irina Karlstein is the last descendant of the evil Karlstein vampire family. She lives with her also mute servant and seems to be nymphomaniac, seeking for sex most of the time without satisfaction. Irina likes oral sex with men and women to suck off not only semen, but apparently also blood, killing her male and female lovers.

Hard to Be a God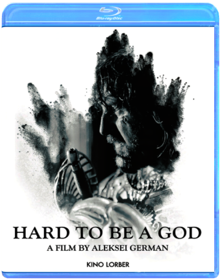 Aleksei German
When legendary Russian auteur Aleksei German died in 2013, he left behind this extraordinary final film, a phantasmagoric adaptation of the revered sci-fi novel by the Strugatsky brothers (authors of the source novel for Tarkovsky's Stalker). Hard to be a God began percolating in German's consciousness in the mid-1960s, and would actively consume him for the last 15 years of his life. He brought the film close enough to completion for his wife and son to apply the finishing touches immediately after his passing. Taking place on the planet Arkanar, which is in the midst of its own Middle Ages, the film focuses on Don Rumata (Leonid Yarmolnik), one of a group of Earth scientists who have been sent to Arkanar with the proviso that they must not interfere in the planet's political or historical development. Treated by the planet's natives as a kind of divinity,Don Rumata is both godlike and impotent in the face of its chaos and brutality.

Special Features: Behind-the-scenes documentary (44 min.), Booklet with Director's Statement by Aleksei German and essays by Alexey German Jr. and Aliza Ma, Introduction by co-screenwriter Svetlana Karmalita, Trailer
Alphaville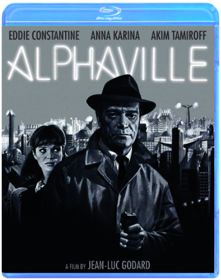 Jean-Luc Godard
A 4K Restoration! From Jean-Luc Godard, the influential director of Breathless, Contempt, Band of Outsiders and Pierrot Le Fou. American secret agent Lemmy Caution (Eddie Constantine, Attack of the Robots) is sent to the distant space city of Alphaville where he must find a missing person and kill the inventor of fascist computer Alpha 60. Anna Karina (The Nun) and Akim Tamiroff (After the Fox) co-star in this cockeyed fusion of science-fiction with pulp characters and surrealist poetry. Godard's irreverent journey to the mysterious Alphaville remains one of the least conventional films of all time. Beautifully shot in glorious black-and-white by Raoul Coutard (Jules and Jim, First Name: Carmen).

Special Features:
-Audio Commentary by Film Historian Tim Lucas
-Both Original French and English Versions of the Film
-Anna Karina Interview
-Colin MacCabe Introduction
-Theatrical Trailer
The Hot Spot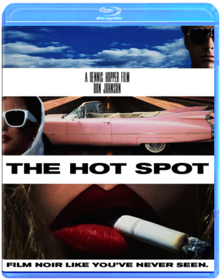 Dennis Hopper
The Tempest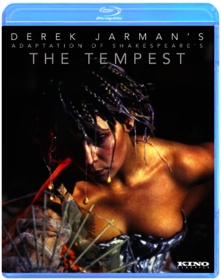 Derek Jarman
Maria's Lovers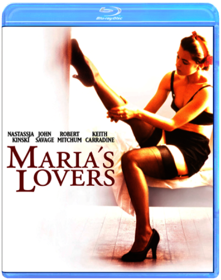 Andrey Konchalovskiy
Fear and Desire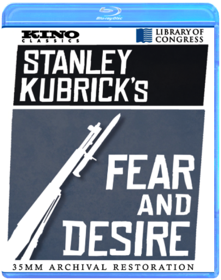 Stanley Kubrick
An existential war film that is often compared with Kubrick's PATHS OF GLORY (1957) among three Kubrick films selected for the Library's National Film Registry-and FULL METAL JACKET (1987), FEAR AND DESIRE follows a squad of soldiers who have crash-landed behind enemy lines and must work their way downriver to rejoin their unit.

In the process, they encounter a peasant girl (Virginia Leith) and tie her to a tree, where she is tormented by a mentally unbalanced soldier (future director Paul Mazursky). Before making their escape, the soldiers determine the location of an enemy base and formulate a plot to assassinate its commanding officer.

Independently financed, and shot by a skeleton crew - with Kubrick controlling almost every aspect of production - FEAR AND DESIRE was conceived as a European-style art film, cloaked in the guise of a Hollywood war picture. Kubrick described the film to distributor Joseph Burstyn as allegorical and poetic. ''A drama of 'man', lost in a hostile world-deprived of material and spiritual foundations-seeking his way to an understanding of himself, and of life around him.''

Beautifully restored and remastered in HD from an original camera negative and thanks to the preservation efforts of the Library of Congress, Kino Lorber is proud to share with the world FEAR AND DESIRE, fresh from the 24-year-old mind of the man who would become the most influential filmmaker of his generation.

BONUS FEATURE: ''The Seafarers'', A short subject film, restored and remastered in HD (for the first time) by the The Museum of Modern Art & The Film Foundation.
Killer's Kiss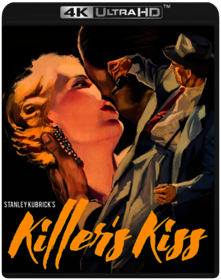 Stanley Kubrick
The Killing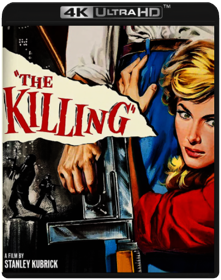 Stanley Kubrick
Paths of Glory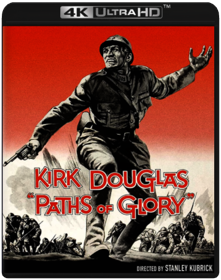 Stanley Kubrick
Metropolis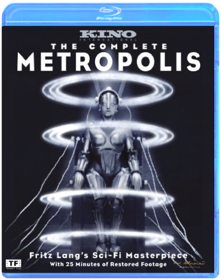 Fritz Lang
Dogtooth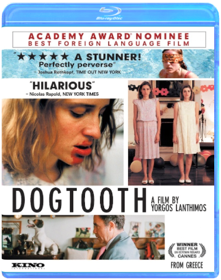 Yorgos Lanthimos
Nominated for an Academy Award for Best Foreign Film, Dogtooth is a darkly surreal look at three teenagers confined to an isolated country estate and kept under strict rule and regimen by their parents - an alternately hilarious and nightmarish experiment of manipulation and oppression. Winner of the Un Certain Regard prize at the 2009 Cannes Film Festival.
The Mill and The Cross
Lech Majewski
From acclaimed filmmaker, Lech Majewski, comes THE MILL AND THE CROSS, a visually inspired re-staging of Pieter Bruegel's epic 1564 painting ''Way to Calvary'', presented alongside the story of its creation — with Rutger Hauer (Hobo With a Shotgun) as Bruegel, Michael York (Austin Powers: International Man of Mystery) as his friend and art collector, and Charlotte Rampling (Babylon A.D.) as the inspiration for his Virgin Mary.

SPECIAL FEATURES: ''The World According to Bruegel'' documentary (45 minutes), Interview with Director Lech Majewski (20 min), Stills Gallery, Original Theatrical Trailer, Kino Lorber trailers.
Nosferatu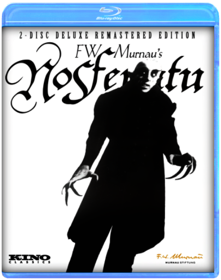 F. W. Murnau
An unauthorized adaptation of Bram Stoker's Dracula, Nosferatu is the quintessential silent vampire film, crafted by legendary German director F. W. Murnau (Sunrise, Faust, The Last Laugh). Rather than depicting Dracula as a shape-shifting monster or debonair gentleman, Murnau's Graf Orlok (as portrayed by Max Schreck) is a nightmarish, spidery creature of bulbous head and taloned claws — perhaps the most genuinely disturbing incarnation of vampirism yet envisioned. Nosferatu was an atypical expressionist film in that much of it was shot on location. While directors such as Lang and Lubitsch built vast forests and entire towns within the studio, Nosferatu's landscapes, villages and castle were actual locations in the Carpathian Mountains. Murnau was thus able to infuse the story with the subtle tones of nature: both pure and fresh as well as twisted and sinister. Remastered in high definition for the first time and making its Blu-ray debut exclusively from Kino Classics.

BONUS FEATURES: Two-disc set features two versions of the film, the original German Intertitles (with optional English subtitles) or English Intertitles, Han s Erdmann s original 1922 score in 5.1 Surround or 2.0 Stereo, The Language of Shadows a 52 minute documentary chronicling the early career of F.W. Murnau, a series of clips and highlights from other F.W. Murnau films, Photo Gallery
A Kiss Before Dying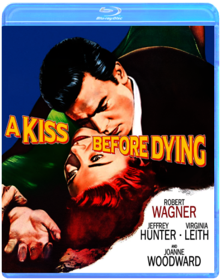 Gerd Oswald
Diary of a Lost Girl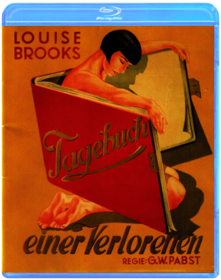 Georg Wilhelm Pabst
The second and final collaboration of actress Louise Brooks and director G.W. Pabst (Pandora's Box), DIARY OF A LOST GIRL is a provocative adaptation of Margarethe Böhme's notorious novel, in which the naive daughter of a middle class pharmacist is seduced by her father's assistant, only to be disowned and sent to a repressive home for wayward girls. She escapes, searches for her child, and ends up in a high-class brothel, only to turn the tables on the society which had abused her. It's another tour-de-force performance by Brooks, whom silent film historian Kevin Brownlow calls an actress of brilliance, a luminescent personality and a beauty unparalleled in screen history.

Special Features: Mastered in HD from archival 35mm elements, and digitally restored, Audio commentary by Thomas Gladysz, Director, Louise Brooks Society, Windy Riley Goes Hollywood (1930, 18 Min., featuring Louise Brooks)
Fascination
Jean Rollin
The masterpiece of renowned French filmmaker Jean Rollin, FASCINATION follows a swaggering thief who hides out in a lavish chateau, holding the occupants at gunpoint. When night falls, he realizes that these two maids are not only deadlier than he imagined, but are gatekeepers to a ring of women with a thirst for blood.

BONUS FEATURES: Original Theatrical French Trailer, Deleted Sex Scenes (16 min), Short Subject Documentary: ''Virgins & Vampires'' (24 min), Trailers for The Nude Vampire, Lips of Blood, Shiver of the Vampires & The Iron Rose.
Valentino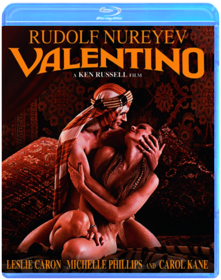 Ken Russell
Colonel Redl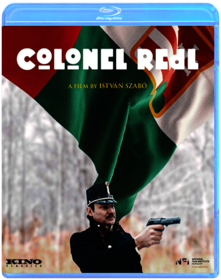 István Szabó
Confidence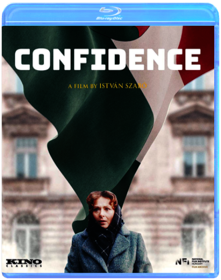 István Szabó
Mephisto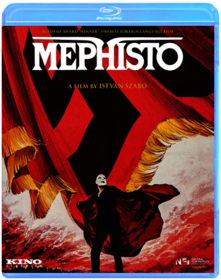 István Szabó
Nostalghia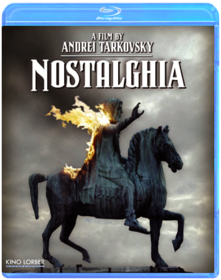 Andrei Tarkovsky
The Five Obstructions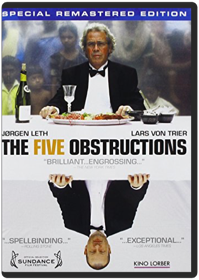 Lars von Trier, Jorgen Leth
Once upon a time—1967, to be precise—Danish director Jørgen Leth released The Perfect Human. In The Five Obstructions, fellow countryman Lars von Trier (Breaking the Waves) challenges his "hero" to remake the short five times and provides a different set of "obstructions" for each. Because Leth likes cigars, von Trier suggests the first be made in Cuba. For the second, however, he sends Leth to "the worst place on earth"—Bombay's red light district. The obstructions keep coming, interspersed with conversation and clips from the original film, in which actors engage in a variety of activities, like eating and dancing, while the narrator posits oblique questions like "Why is joy so whimsical?" (Von Trier claims to have watched it "at least 20 times.") In the end, the two Danes have whipped up an unclassifiable concoction that plays less like documentary and more like a duel between friendly adversaries.

Digitally remastered.
English, Danish, French & Spanish languages with English subtitles.
Spetters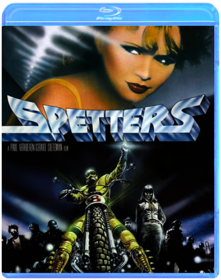 Paul Verhoeven
Touch of Evil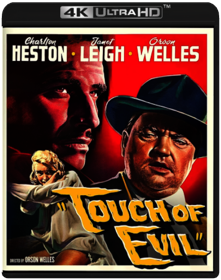 Orson Welles
Directed by Orson Welles, Touch of Evil is a film noir masterpiece whose Hollywood backstory is as unforgettable as the movie itself. Starring Charlton Heston, Janet Leigh and Orson Welles, this dark portrait of corruption and morally compromised obsessions tells the story of a crooked police chief who frames a Mexican youth as part of an intricate criminal plot. Featuring three versions of the film – the Preview version, the Theatrical version and the Reconstructed version based on Orson Welles' original vision, Touch of Evil is a "a stylistic masterpiece!" (Leonard Maltin's Classic Movie Guide) that stands the test of time.
Neptune Frost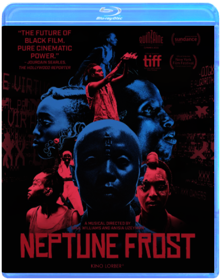 Saul Williams, Anisia Uzeyman