Snow White and the Seven Dwarfs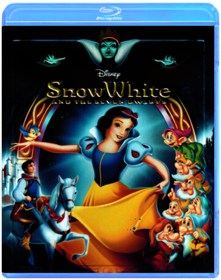 David Hand
Fantasia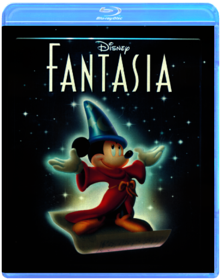 Norman Ferguson
Region-Free British Release, playable on all US blu-ray players. Groundbreaking on several counts, not the least of which was an innovative use of animation and stereophonic sound, this ambitious Disney feature has lost nothing to time since its release in 1940. Classical music was interpreted by Disney animators, resulting in surreal fantasy and playful escapism. Leopold Stokowski and the Philadelphia Orchestra provided the music for eight segments by the composers Tchaikovsky, Moussorgsky, Stravinsky, Beethoven, Ponchielli, Bach, Dukas, and Schubert. Not all the sequences were created equally, but a few are simply glorious, such as "Night on Bald Mountain", "The Sorcerer's Apprentice", and "The Nutcracker Suite". The animation ranges from subtly delicate to fiercely bold. The screen bursts with color and action as creatures transmute and convention is thrust aside. The painstaking detail and saturated hues are unique to this film, unmatched even by more advanced technology. —Rochelle O'Gorman
Pinocchio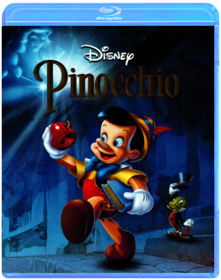 Ben Sharpsteen, Hamilton Luske
Dumbo
Ben Sharpsteen
For the first time ever, in celebration of this landmark film's 70th anniversary, experience the daring adventures of the world's only flying elephant with a dazzling all-new digital restoration and brilliant Disney enhanced high definition theatre mix sound. The inspirational tale of Dumbo, the courageous baby elephant who uses his sensational ears to soar to fame with the help of his clever best friend Timothy Q. Mouse, will thrill and delight audiences of all ages. And now, the award-winning music and empowering messages about friendship and belief in yourself reach new heights in this must-have Blu-ray high-definition presentation of Walt Disney s animated classic Dumbo!
Alice in Wonderland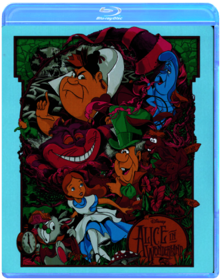 Clyde Geronimi, Wilfred Jackson, Hamilton Luske
Walt Disney's Beloved Masterpiece Makes Its Breathtaking Blu-ray Debut!

Experience the magic and majesty of Alice In Wonderland with the ultimate collector's dream. For the first time, Walt Disney's timeless classic bursts into brilliance in Blu-ray Hi Definition! Featuring Disney Enhanced Home Theater Mix, this remarkable digital restoration boasts pristine sound and unparalleled picture quality. Plus, fascinating bonus features including "Through The Keyhole: A Companion's Guide To Wonderland" and an exciting interactive game, "Painting The Roses Red", have been specifically designed for this landmark release.

Join Alice as she chases the White Rabbit and journeys into a topsy-turvy world that gets "curiouser and curiouser" as her fantastical adventures unfold. Meet the Mad Hatter, March Hare, Tweedledee & Tweedledum, the Cheshire Cat, the Queen of Hearts and more unforgettable characters, all set against a backdrop of awe-inspiring splendor.

Filled with spectacular songs and animation, this 2-disc 60th Anniversary celebration of Alice In Wonderland is more wondrous than you ever could have imagined!
By Brakhage: An Anthology, Volume One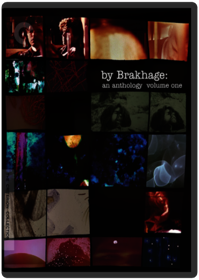 Stan Brakhage
Working completely outside the mainstream, Stan Brakhage has made nearly 400 films over the past half century. Challenging all taboos in his exploration of "birth, sex, death, and the search for God," Brakhage has turned his camera on explicit lovemaking, childbirth, even actual autopsy. Many of his most famous works pursue the nature of vision itself and transcend the act of filming. Some, including the legendary Mothlight, were made without using a camera at all. Instead, Brakhage has pioneered the art of making images directly on film itself––starting with clear leader or exposed film, then drawing, painting, and scratching it by hand. Treating each frame as a miniature canvas, Brakhage can produce only a quarter- to a half-second of film a day, but his visionary style of image-making has changed everything from cartoons and television commercials to MTV music videos and the work of such mainstream moviemakers as Martin Scorsese, David Fincher, and Oliver Stone.

Criterion is proud to present 26 masterworks by Stan Brakhage in high-definition digital transfers made from newly minted film elements. For the first time on DVD, viewers will be able to look at Brakhage's meticulously crafted frames one by one.
Walerian Borowczyk - Short Films and Animation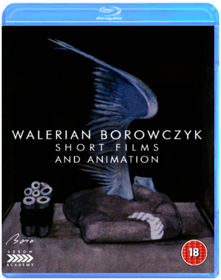 Walerian Borowczyk
United Kingdom released, Blu-Ray/Region A/B/C : it WILL NOT play on regular DVD player. You need Blu-Ray DVD player to view this Blu-Ray DVD: LANGUAGES: French ( Dolby Digital 2.0 ), French ( Dolby Linear PCM ), French ( Mono ), English ( Subtitles ), SPECIAL FEATURES: 2-DVD Set, Black & White, Blu-Ray & DVD Combo, Booklet, Documentary, Interactive Menu, Remastered, Scene Access, SYNOPSIS: For the first decade of his career, Walerian Borowczyk exclusively made short films, initially in his native Poland, but then mostly in France, where he settled permanently in the late 1950s. This disc includes the vast majority of the shorts that he made between 1959 and 1984, apart from ones that were originally intended to accompany specific features. Far from being prentice work or optional extras, the shorts include many of his greatest films, such as the cut-out Astronauts, the reverse-motion Renaissance and the extraordinary Angels Games, a one-off masterpiece of the macabre that would alone establish Borowczyk as one of the cinema s most innovative artists. In 1967, Borowczyk made his feature debut, a grotesque and surreal fantasy about the physically and temperamentally mismatched couple Mr & Mrs Kabal. Made with a tiny production team at a time when animated feature films were far scarcer than they are now, it s almost the polar opposite of a Disney film, with angular, mainly monochrome graphics bringing the Kabals universe to startlingly vivid life. Both this and all the short films are presented in brand new high-definition restorations from original 35mm elements. ...Walerian Borowczyk (Short Films & Animation Collection) ( Le concert de M. et Mme. Kabal (Concert of Mr. & Mrs. Kabal) / L'encyclopedie de grand-maman en
Jan Švankmajer: The Complete Short Films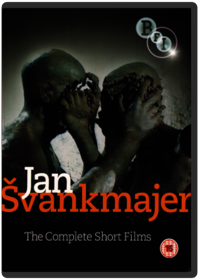 Jan Švankmajer
Quick Shipping !!! New And Sealed !!! This Disc WILL NOT play on standard US DVD player. A multi-region PAL/NTSC DVD player is request to view it in USA/Canada. Please Review Description.
The Short Films of David Lynch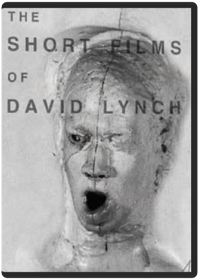 David Lynch
SHORT FILMS OF DAVID LYNCH
David Lynch

Collection of highly sourght-after David Lynch shorts, including his first works.

A must-see for fans of the legendary filmmaker David Lynch, this collecton features six short films from the master of the macabre. Spanning the director's career, from early experiments to more fully realized visions, this disc contains the shorts "Six Men Getting Sick", "The Alphabet", "The Grandmother" "The Amputee", The Cowboy and the Frenchman" and "Lumiere". Each film is preceded by an introduction from the director.
Theatre of Mr & Mrs Kabal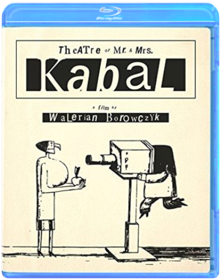 Walerian Borowczyk
Yellow Submarine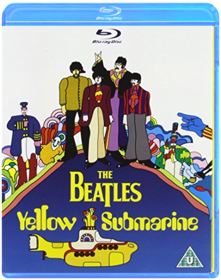 The Beatles
The Beatles' classic 1968 animated feature film, Yellow Submarine, has been digitally restored for DVD and Blu-ray release. The film's songtrack album CD is also being re-issued.

Currently out of print, the film has been restored in 4K digital resolution for the first time by Paul Rutan Jr. and his team of specialists at Triage Motion Picture Services and Eque Inc. Due to the delicate nature of the hand-drawn original artwork, no automated software was used in the digital clean-up of the film's restored photochemical elements. This was all done by hand, frame by frame.

Bonus features for the Yellow Submarine DVD and Blu-ray include a short making-of documentary titled Mod Odyssey" (TRT: 7:30), the film's original theatrical trailer, audio commentary by producer John Coates and art director Heinz Edelmann, several brief interview clips with others involved with the film, storyboard sequences, 29 original pencil drawings and 30 behind-the-scenes photos. Both Digipak packages will include reproductions of animation cels from the film, collectible stickers, and a 16-page booklet with a new essay by Yellow Submarine aficionado John Lasseter (Chief Creative Officer, Walt Disney and Pixar Animation Studios).

Directed by George Dunning, and written by Lee Minoff, Al Brodax, Jack Mendelsohn and Erich Segal, Yellow Submarine began its voyage to the screen when Brodax, who had previously produced nearly 40 episodes of ABC's animated Beatles TV series, approached The Beatles' manager Brian Epstein with a unique vision for a full-length animated feature.

Yellow Submarine, based upon a song by John Lennon and Paul McCartney, is a fantastic tale brimming with peace, love, and hope, propelled by Beatles songs, including Eleanor Rigby," When I'm Sixty-Four," Lucy in the Sky With Diamonds," All You Need Is Love," and It's All Too Much." When the film debuted in 1968, it was instantly recognized as a landmark achievement, revolutionizing a genre by integrating the freestyle approach of the era with innovative animation techniques.

Blu-Ray Packaging:

Digi Blu-Ray to include 16 page booklet, reproductions of film cells of each of the four Beatles characters + stickers.

Blu-Ray Tracklisting

Feature film [TRT: 89:00]

Fully restored in 4K and presented in the original aspect ratio of 1:66-1

Audio options:

English 5.1 DTS

German 5.1 DTS

Italian 5.1 DTS

English Dolby Stereo

Original Mono

Audio Commentary Heinz Edelmann (Art Director) and John Coates (Producer)

Subtitle languages (feature only):

English, French, German, Spanish, Italian, Portuguese, Dutch, Swedish, Norwegian, Danish, Polish, Finnish, Japanese

Extra features:

Mod Odyssey documentary [TRT: 7:30]

Original theatrical trailer [TRT: 3:30]

Storyboard sequences:

- Sea of Monsters (split screen footage) [TRT: 4:20]

- Battle of the Monsters [118 images]

- Pepperland [64 images]

Interviews:

- Paul Angelis (voice of Ringo and Chief Blue Meanie) [TRT: 1:39]

- John Clive (voice of John) [TRT: 2:03]

- David Livesey (key animator) [TRT: 1:11]

- Millicent McMillan (Heinz Edelmann's assistant) [TRT: 1:12]

- Jack Stokes (animation director) [TRT: 3:42]

- Erich Segal (co-writer) [TRT: 1:38]

Original pencil drawings [29 images]

Behind-the-scenes photos [30 images]
Fritz the Cat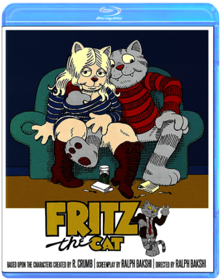 Ralph Bakshi
Full-length adult animated movie featuring a hypocritical swinging college student cat who raises hell in a satiric vision of various elements on the 1960's.
Sex in the Comics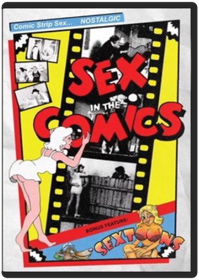 Anthony Spinelli
Belladonna of Sadness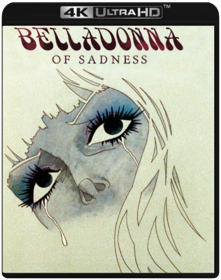 Eiichi Yamamoto
One of the great lost masterpieces of Japanese animation, never before officially released in the U.S., BELLADONNA OF SADNESS is a mad, swirling, psychedelic light-show of medieval tarot-card imagery with horned demons, haunted forests and La Belle Dame Sans Merci with J.R.R. Tolkien influences. The last film in the Animerama trilogy produced by the godfather of Japanese anime & manga, Osamu Tezuka and directed by his longtime collaborator Eiichi Yamamoto (ASTRO BOY and KIMBA THE WHITE LION), BELLADONNA unfolds as a series of spectacular still watercolor paintings that bleed and twist together. A young woman, Jeanne (voiced by Aiko Nagayama) is assaulted by the local lord on her wedding night. To take revenge, she makes a pact with the Devil himself (voiced by Tatsuya Nakadai, from Akira Kurosawa's RAN) who appears as a sprite and transforms her into a black-robed vision of madness and desire.

Extremely transgressive, BELLADONNA is fueled by a mind-blowing Japanese psych rock soundtrack by noted avant-garde jazz composer Masahiko Satoh. The film has been newly restored by Cinelicious Pics using the original 35 mm camera negative and sound elements and including over 8 minutes of surreal footage cut from the negative. On par with Rene Laloux's FANTASTIC PLANET and Ralph Bakshi's WIZARDS as an LSD-stoked 1970s head trip, BELLADONNA marks a major rediscovery for animation fans. If Led Zeppelin had a favorite film, this would be it. In other words, Stairway to Hell.

Special Features:New Video Interviews with Director Eiichi Yamamoto, Art Director Kuni Fukai, and Composer Masahiko SatohRed Band Trailer, Green Band Trailer, Original Trailer16 page booklet
Fantastic Planet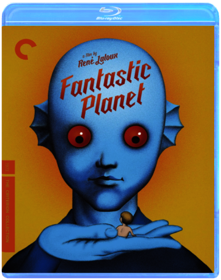 René Laloux
Watched Once. From a Private Collection. Kept in Great Condition.
Wizards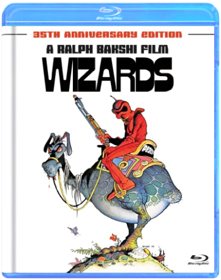 Ralph Bakshi
Legendary and groundbreaking animator Ralph Bakshi's Wizards is the tale of a war between supernatural siblings set in a post-apocalyptic Earth populated by elves, fairies and mutants. Combining traditional cell animation with Bakshi's unique conversion of live film footage into striking, high-contrast animation, Wizards is both whimsical and sinister. This cult favorite from the director of Fritz the Cat (1972) and The Lord of the Rings (1978) celebrates 35 years since it first enchanted animation fans. Starring the voices of Mark Hamill, Susan Tyrrell and Richard Romanus.
Watership Down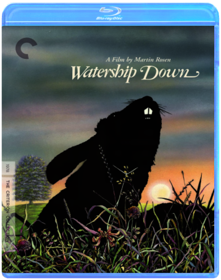 Martin Rosen
With this passion project, screenwriter-producer-director Martin Rosen brilliantly achieved what was thought difficult, if not impossible: a faithful big-screen adaptation of Richard Adams's classic British dystopian novel about a community of rabbits seeking safety and happiness after their warren comes under terrible threat. With its naturalistic hand-drawn animation, dreamily expressionistic touches, gorgeously bucolic background design, and elegant voice work from such superb English actors as John Hurt (The Elephant Man), Ralph Richardson (The Fallen Idol), Richard Briers (Much Ado About Nothing), and Denholm Elliott (Raiders of the Lost Ark), Watership Down is an emotionally arresting, dark-toned allegory about freedom amid political turmoil.
Heavy Metal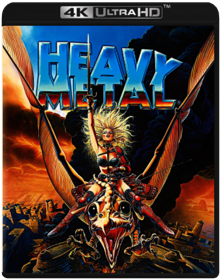 Gerald Potterton
Based on the fantastical illustrated magazine Heavy Metal, producer Ivan Reitman enlists the help of some of Hollywood's animation masters to create the otherworldly tale of a glowing green orb from outer space that spreads destruction throughout the galaxy. Only when encountered by its one true enemy, to whom it is inexplicably drawn, will goodness prevail throughout the universe. Richly and lavishly drawn, the vignettes of the orb's dark victories include the character voices of John Candy, Harold Ramis and a pounding soundtrack by Black Sabbath, Blue Oyster Cult, Cheap Trick, Devo, Donald Fagen, Don Felder, Grand Funk Railroad, Sammy Hagar, Journey, Nazareth, Stevie Nicks, Riggs, and Trust. Highly imaginative and full of surprising special effects, Heavy Metal set the standard for the alternative contemporary animation. An intoxicating experience not to be missed!
Pink Floyd: The Wall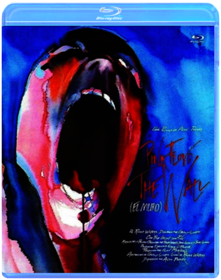 Alan Parker
In celebration of the 25th anniversary of the release of Alan Parker's masterpiece film version of Pink Floyd's groundbreaking prog rock album "The Wall", Columbia has released this special limited-edition DVD of the film. Packaged in a deluxe DVD digi-pak designed to look like "The Wall" with debossed brick work and a clear O-card, the release features a photo montage of film shots and a fold-out reproduction of the original film promo poster. Also includes the documentary "Other Side of the Wall" about the making-of and "Retrospective", an exclusive 45 minute retrospective documentary with interview of Roger Waters, Alan Parker, Gerald Scarfe, lots more. Loosely based on the life story of Syd Barrett, Pink Floyd's original front man (who was kicked out of the band for his bizarre and disturbing behavior only to go insane shortly thereafter), PINK FLOYD: THE WALL stars Bob Geldof as Pink, a mentally damaged man who has gone from a hopeful child artist to a burned-out rock star drifting away from reality. As Pink festers in his hotel room, elements of his abusive childhood come back to haunt him until he begins to descend into absolute madness. Director Alan Parker's intense and fully realized film interpretation of the English band's classic album THE WALL melds whimsical fantasy with dark Shakespearean drama. The film makes innovative use of sets, costumes, and special effects to create a unique surrealistic strangeness worthy of Luis Buñuel and Salvador Dali's UN CHIEN ANDALOU. Both disturbing and bedazzling, PINK FLOYD: THE WALL is a must-see film for any music lover.
Koyaanisqatsi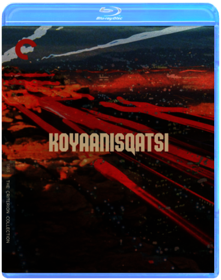 Godfrey Reggio
The Qatsi Trilogy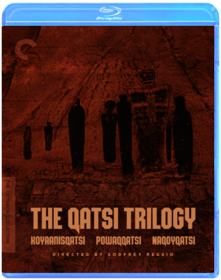 Godfrey Reggio
A singular artist and activist, Godfrey Reggio is best known for his galvanizing trio of films The Qatsi Trilogy. Astonishingly photographed, and featuring unforgettable, cascading scores by Philip Glass (Mishima), these are immersive sensory experiences that meditate on the havoc humankind's fascination with technology has wreaked on our world. From 1983's Koyaanisqatsi (the title is a Hopi word that means "life out of balance") to 1988's Powaqqatsi ("life in transformation") to 2002's Naqoyqatsi ("life as war"), Reggio takes us on an edifying journey from the ancient to the contemporary, from nature to industry and back again, all the while keeping our eyes wide with wonder.

KOYAANISQATSI

An unorthodox work in every way, Godfrey Reggio's Koyaanisqatsi was nevertheless a sensation when it was released in 1983. The film wordlessly surveys the rapidly changing environments of the northern hemisphere. The director, cinematographer Ron Fricke, and composer Philip Glass created an astonishing collage; the film shuttles the viewer from one jaw-dropping vision to the next, moving from images of untouched nature to others depicting human beings' increasing reliance on technology. Often using hypnotic time-lapse photography, Koyaanisqatsi looks at our world from an angle unlike any other.

1983 86 minutesColor5.1 surround1.85:1 aspect ratio

POWAQQATSI

Five years after Godfrey Reggio stunned audiences with Koyaanisqatsi, he joined forces again with composer Philip Glass and other collaborators for a second chapter. Here, Reggio turns his sights on third world nations in the southern hemisphere. Forgoing the sped-up aesthetic of the first film, Powaqqatsi employs a meditative slow motion in order to reveal the everyday beauty of the traditional ways of life of native people in Africa, Asia, and South America, and to show how those cultures are being eroded as their environment is gradually taken over by industry. This is the most intensely spiritual segment of Reggio's philosophical and visually remarkable Qatsi Trilogy.

1988 99 minutesColor5.1 surround1.85:1 aspect ratio

NAQOYQATSI

Godfrey Reggio takes on the digital revolution in the final chapter of his Qatsi Trilogy, Naqoyqatsi. With a variety of cinematic techniques, including slow motion, time-lapse, and computer-generated imagery, the film tells of a world that has completely transitioned from a natural environment to a human-made one. Globalization is complete, all of our interactions are technologically mediated, and all images are manipulated. From this (virtual) reality, Reggio sculpts a frenetic yet ruminative cinematic portrait of a world that has become officially postlanguage.

2002 89 minutesColor5.1 surround1.78:1 aspect ratio
The Quay Brothers: Collected Short Films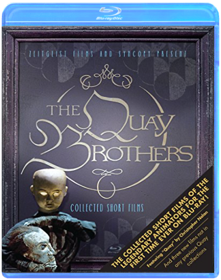 Stephen Quay, Timothy Quay, Christopher Nolan
Since the late 1970s, identical twins Stephen and Timothy Quay have been creating their unique blend of puppetry and stop-motion animation, and have, in the process, spawned an enormous cult following. The Quays display a passion for detail, a breathtaking command of color and texture, and an uncanny use of focus and camera movement that make their films unique and instantly recognizable. Best known for their classic 1986 film Street of Crocodiles which filmmaker Terry Gilliam selected as one of the ten best animated films of all time they are masters of miniaturization and on their tiny sets have created an unforgettable world, suggestive of a landscape of long-repressed childhood dreams.

This new Blu-ray collection of fifteen of the Quays films allows us to see their work in all its astonishing detail and ravaged beauty. The collection also includes a remarkable new short film by Christopher Nolan, a long-time fan of the Quays, as well as audio commentaries on six of the films and a 30-page booklet with an introduction by Nolan, an updated essay by film critic Michael Atkinson and an extensive Quay Brothers Dictionary.

All films are presented in the highest possible quality from film-to-digital transfers made under the personal supervision of the Quay Brothers.

Includes the films:

The Cabinet of Jan vankmajer (1984, 14 mins)
This Unnameable Little Broom (or The Epic of Gilgamesh) (1985, 11 mins)*
Street of Crocodiles (1986, 21 mins)*
Rehearsals for Extinct Anatomies (1988, 14 mins)
Stille Nacht I - Dramolet (1988, 1 min)*
The Comb (1990, 18 mins)
Anamoprhosis (1991, 14 mins)
Stille Nacht II (Are We Still Married?) (1992, 3 mins)*
Stille Nacht III (Tales from Vienna Woods) (1993, 4 mins)*
Stille Nacht IV (Can't Go Wrong Without You) (1994, 4 mins)
In Absentia (2000, 20 mins)*
The Phantom Museum (2003, 12 mins)
Maska (2010, 24 mins)**
Through the Weeping Glass (2011, 31 mins)**
Unmistaken Hands (2013, 26 mins)**
and
Quay a film by Christopher Nolan (2015, 8 mins)**

*Includes Quay Brothers Audio Commentary
**Not in the previously available Quay DVD collection

Total running time: 225 minutes.

Includes a 28-page booklet and special digipak packaging.
Jirí Barta: Labyrinth of Darkness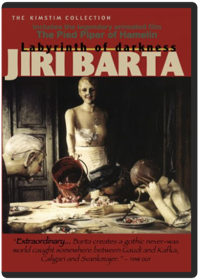 Jirí Barta
The Transformers: The Movie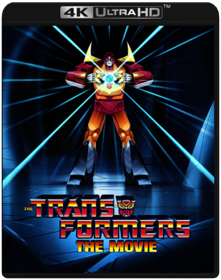 Nelson Shin
Akira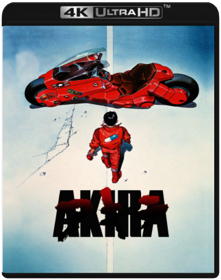 Katsuhiro Ôtomo
A SECRET MILITARY PROJECT ENDANGERS NEO-TOKYO WHEN IT TURNS A BIKER GANG MEMBER INTO A RAMPAGING PSIONIC PSYCHOPATH THAT ONLY TWO KIDS AND A GROUP OF PSIONICS CAN STOP.
Alice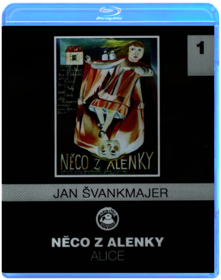 Jan Švankmajer
When Alice follows the White Rabbit into Wonderland, so begins this dream expedition into the astonishing landscape of childhood, through many dangerous adventures, and ultimately to Alice's trial before the King and Queen of Hearts.

Czech animator Jan Svankmajer has created a masterpiece of cinema, a strikingly original interpretation of Lewis Carroll's classic tale. Svankmajer's Alice remains true to the absurdity of Carroll's original, but bears the stamp of his own distinctive style and obsessions. Combining techniques of animation and live action, he gives a new and fascinating dimension to the timeless tale of childhood fantasies.
Powaqqatsi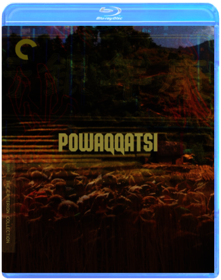 Godfrey Reggio
The Ren & Stimpy Show - The Complete Series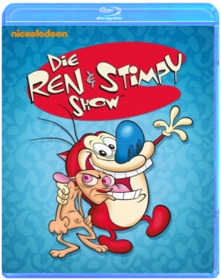 John Kricfalusi, Bob Camp, Bong Hee Han, Chris Reccardi, Gregg Vanzo
The Ren and Stimpy Show - The Lost Episodes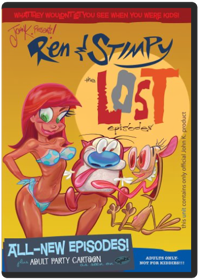 Vincent Waller
After a ten year hiatus, John K. resurrected his classic cartoon for Spike TV – no holds barred. Witness the cartoons he always wanted to make, uncensored and out of control. Deemed too hot to handle by Spike execs, these episodes are now available on DVD – be warned: this is not your baby-brother's Ren & Stimpy!
The Nightmare Before Christmas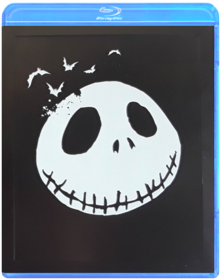 Henry Selick
This stop-motion animated fable was a big hit when it was released — not only at the box office, but critically. It was praised for its stunning originality and for the excellence of its execution. In addition, it was praised for being a completely absorbing fable that both grownups and children can enjoy, so long as the children are able to its handle scary bits (beginning perhaps at age seven or eight). In the story, Jack Skellington (voice of Chris Sarandon) is the Pumpkin King of Halloweentown, a realm of reality where the inhabitants make it their life's work to scare humans on Halloween. He's good at his work, and is very popular around town, but it all bores him. In a funk one day, he wanders into a wood where every tree is the doorway to realms serving one or another human holiday, and falls through the doorway into Christmas. There, he sees scenes of such glee and good will that he is overwhelmed. He returns to Halloweentown with the inspiration to persuade his fellow citizens to kidnap Santa and do Christmas in their own Halloweentown way — complete with snakes and shrunken heads. Despite strong arguments against this project by Jack's otherwise loyal girlfriend, Sally (voice of Catherine O'Hara), Santa (voice of Edward Ivory) is duly captured, and the townspeople prepare a very special Christmas for everyone. Jack is excited about the new plan, and at first doesn't notice that Sally isn't around much anymore. Meanwhile, Oogie Boogie (voice of Ken Page), a sinister opponent of Jack's, has re-kidnapped Santa and has captured Sally as well. Since Sally is the true love of Jack's life and (he eventually realizes) the only one who can be relied upon to tell him the truth in every circumstance, a confrontation with Oogie Boogie becomes inevitable. In addition to being a monumental work of animation (it took over 120 animators and many more technicians more than two years to film it), this show features ten very appropriate musical numbers by composer Danny El
Faust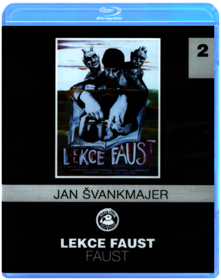 Jan Švankmajer
Directed by Jan Svankmajer. Starring Vladimir Kudla, Petr Cepek, Andrew Sachs.
South Park - Seasons 1-5
Trey Parker
Shusaku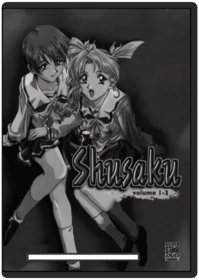 South Park: Bigger, Longer and Uncut
Trey Parker
OK, let's get all the disclaimers out of the way first. Despite its colorful (if crude) animation, South Park: Bigger, Longer & Uncut is in no way meant for kids. It is chock full of profanity that might even make Quentin Tarantino blanch and has blasphemous references to God, Satan, Saddam Hussein (who's sleeping with Satan, literally), and Canada. It's rife with scatological humor, suggestive sexual situations, political incorrectness, and gleeful, rampant vulgarity. And it's probably one of the most brilliant satires ever made. The plot: flatulent Canadian gross meisters Terrance and Philip hit the big screen, and the South Park quartet of third graders—Stan, Kyle, Kenny, and Cartman—begin repeating their profane one-liners ad infinitum. The parents of South Park, led by Kyle's overbearing mom, form "Mothers Against Canada," blaming their neighbors to the north for their children's corruption and taking Terrance and Philip as war prisoners. It's up to the kids then to rescue their heroes from execution, not mention a brooding Satan, who's planning to take over the world.

To give away any more of the plot would destroy the fun, but this feature-length version of Trey Parker and Matt Stone's Comedy Central hit is a dead-on and hilarious send-up of pop culture. And did we mention it's a musical? From the opening production number "Mountain Town" to the cheerful antiprofanity sing-along "It's Easy, MMMKay" to Satan's faux-Disney ballad "Up There," Parker (who wrote or cowrote all the songs) brilliantly shoots down every earnest musical from Beauty and the Beast to Les Misérables. And in advocating free speech and satirizing well-meaning but misguided parental censorship groups (with a special nod to the MPAA), Bigger, Longer & Uncut hits home against adult paranoia and hypocrisy with a vengeance. And the jokes, while indeed vulgar and gross, are hysterical; we can't repeat them here, especially the lyrics to Terrance and Philip's hit song, but you'll be rolling on the floor. Don't worry, though—to paraphrase Cartman, this movie won't warp your fragile little mind. Unless you have something against the First Amendment. —Mark Englehart
Volumen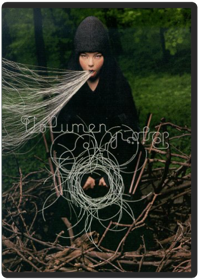 Björk
Bjork ~ Bjork - Volumen
Fantasia 2000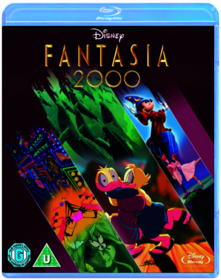 Norman Ferguson
Little Otik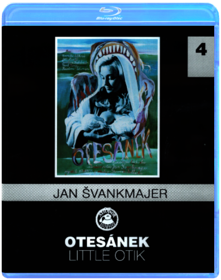 Jan Švankmajer
Surrealist master Jan Svankmajer (FAUST, ALICE) brings a famous Czech legend eerily to life in the darkly hilarious cautionary tale of LITTLE OTIK. An ordinary couple, Karel and Bozena, are unable to conceive a child. When Karel digs up a tree root and whittles something vaguely resembling a human baby, Bozena's maternal longings transform the stump into a living creature with a (literally) monstrous appetite that can't be met with baby formula. Svankmajer brilliantly mixes his wicked humor with his subversive politics and love of mythology into a stunning live-action fable for our times. This Edition also features Svankmajer's surrealist THE FLAT
Salival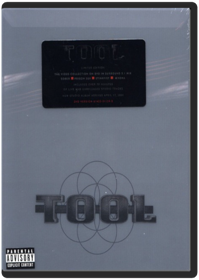 Tool
Limited Edition DVD version
Metropolis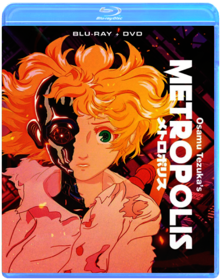 Rintaro
Based on the classic comic created by revered manga artist and animator Osamu Tezuka (Astroboy), written by anime legend Katsuhiro Otomo (Akira) and directed by Rintaro (Galaxy Express 999), Metropolis is a spectacular film featuring stunning imagery and unforgettable characters.

In the industrial, tri-level world of Metropolis, Duke Red is a powerful leader with plans to unveil a highly advanced robot named Tima. But Duke Red's violent son Rock distrusts robots and intends to find and destroy Tima. Lost in the confusing labyrinth beneath Metropolis, Tima is beginning a friendship with the young nephew of a Japanese detective. But when Duke Red separates the two innocents, Tima's life and the fate of the universe is dangerously at stake.

"If you have never seen a Japanese anime, start here. If you love them, Metropolis proves you are right. **** (4/4 stars)" - Roger Ebert

Special Features:

* Amazing High-Definition Presentation, English SDH subtitles and English Translation!

* English DTS-HD Master Audio 5.1 and uncompressed Japanese audio!

* The Making of Osamu Tezuka's Metropolis documentary featurette!

* Also featuring interviews with the film s creators along with concept animation comparisons!
Waking Life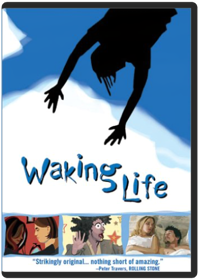 Richard Linklater
From the director of Slacker and Dazed and Confused comes one of the most imaginative animated features ever made. This funny, ingenious film, which Rolling Stone Magazine calls "nothing short of amazing," explores the fascinating question: "Are we sleep-walking through our waking state or wake- walking through our dreams"? Join Wiley Wiggins as he searches for answers to lifes most important questions in a world that may or may not be reality in the "most visually alive movie of the year." (Roger Ebert, Chicago Sun Times)
Naqoyqatsi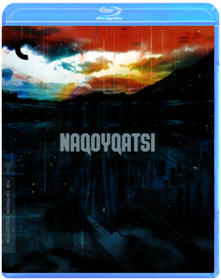 Godfrey Reggio
South Park - Seasons 6-10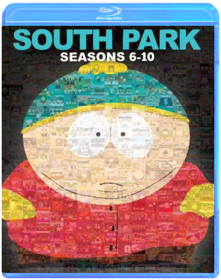 Trey Parker
The Animatrix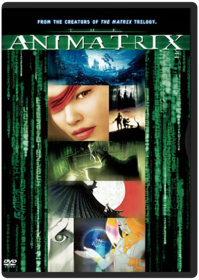 Andrew R. Jones, Kôji Morimoto, Mahiro Maeda, Peter Chung, Shinichirô Watanabe
From the creators of The Matrix trilogy, this groundbreaking collection of nine short films from seven of the world's leading anime directors provides a visionary fusion of CG-Animatrion and Japanese anime.

DVD Features:
Biographies
DVD ROM Features
Documentaries
Interactive Menus
Interviews
Finding Nemo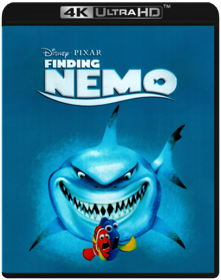 Andrew Stanton
Sea it like never before! For the first time ever, through the magic of Blu-ray and Blu-ray 3D, fully immerse yourself in the stunning underwater world of Disney/Pixar's FINDING NEMO! From the creators of TOY STORY and MONSTERS, INC., this critically acclaimed and heartwarming tale splashes off the screen with brilliant digital picture, high definition sound and breathtaking bonus features that transport you beyond your imagination. In the depths of the Great Barrier Reef, Marlin (Albert Brooks), an overly protective clownfish, embarks on a daring rescue mission when his beloved son, Nemo, gets scooped up by a diver. With his unforgettable friend Dory (Ellen DeGeneres) by his side, Marlin encounters an ocean full of memorable comedic characters on his momentous journey — to find Nemo. Bring home the humor and heartfelt emotion of the epic adventure that captured the Academy Award for "Best Animated Feature Film" (2003) — now more awesome than ever on Disney Blu-ray!
Tenacious D: The Complete Master Works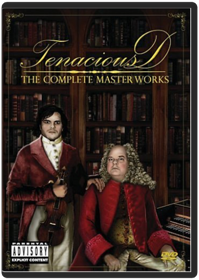 Tenacious D
With pitchfork and shovel, Tenacious D has labored to finally unearth the first ever Tenacious D-VD from the fragrant bowels of Hades. For years, this turd has been spit-polished, massaged, and finally sanctified by both Jables and KG, and they are now ready release it to the world.

This highly provocative DVD contains the legendary and epic recital at London's Brixton Academy that was by chance recorded on November 3, 2002. Watch as Jack and Kyle slay the mighty dragon and treat the British public to a phenomenal performance that includes the now classic D melodies; Wonderboy, Explosivo, Kyle Quit The Band, Friendship, Kielbasa, Dio, The Cosmic Shame, F#*! Her Gently, Tribute and the ever popular Live Short Films that have been screened during The D's shows.

The Complete Masterworks also contains the groundbreaking, hard to get (legally), HBO episodes which tell the tale of The D in their early days on the road to stardom.

But that's not all! Act now and a bonus second disc will be gifted to the first twelve million loyal Tenacious D apostles, included is an intimate portrait of Jack and Kyle and their life of carnal debauchery on the road. Lucky owners of the DVD will catch rare and gruesome behind the scenes glimpses of the making of the Tribute & Wonderboy videos as well as never before seen footage of The D as they perform their secret backstage rituals. TENACIOUS D: THE COMPLETE MASTERWORKS is truly a harbinger of the good times ahead as we all await the coming apocalypse.
Bikini Bandits Save Christmas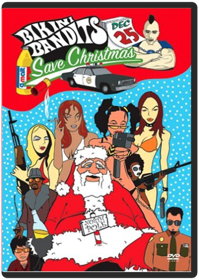 Steve Grasse
Bikini Bandits: Briefs, Shorts and Panties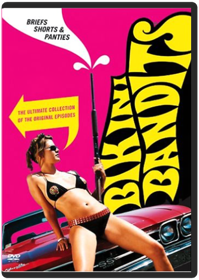 Steve Grasse
Drawn Together - The Complete Series
Peter Avanzino, Dwayne Carey-Hill , Ray Claffey, Frank Marino, James Purdum, Rich Moore, Raymie Muzquiz, Tuck Tucker, Stephen Sandoval, Chuck Sheetz, Kyoung Hee Lim
The Drawn Together gang is back and this time they're bringing the party home with them. In addition to reliving your favorite episodes from all three seasons of basic cable's most-offensive animated reality show, you and your friends can now play as each of the characters in The Drawn Together Board Game!, partake in the Get the DT's Drinking Game, or show your inner wild child by participating in the Drawn Together Truth or Dare Game. Once you own this collection, you won't even have to leave your basement to have a kickass party!
Team America: World Police
Trey Parker
Import from UK. Region Free.
Tweaker: 2 a.m. Wake Up Call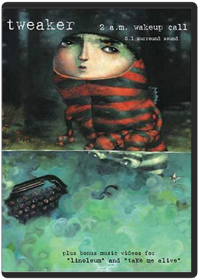 Tweaker
2 A.M. Wake Up Call includes the music of Tweaker's follow-up to the 2001 debut release 'The Attraction To All Things Uncertain.' Tweaker is the quasi-solo project (some say alter ego) that Vrenna started after his departure from Nine Inch Nails in 1996. 2 A.M. Wake Up Call is a nightmare record about dreams, nightmares, and insomnia - things that keep us up at night.

Vrenna explains that his wife's suffering with insomnia, where she would bolt awake every night, at exactly the same time, 2 A.M., was the inspiration for the record. It led Vrenna to sharing her insomnia night after night and discovered that when the world-at-large was fast asleep Vrenna had unearthed a wealth of creative energy in him. These were the hours when most of the work on 2 A.M. Wake Up Call occured.

When collaborating with the guest singers, Vrenna explained his inspirations and asked, "What keeps you up at night? And what do you dream about?" What you hear lyrically on the album is how each singer interpreted the music and direction.

Track Listing:
1. Ruby
2. Cauterized
3. Worse Than Yesterday
4. Truth Is
5. Remorseless
6. Pure Genius
7. It's Still Happening
8. 2 A.M.
9. Movement Of Fear
10. Sleepwalking Away
11. The House I Grew Up In
12. Crude Sunlight
Lunacy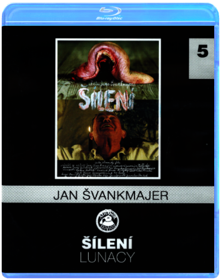 Jan Švankmajer
The latest provocation from surrealist master Jan Svankmajer deliriously combines live action, stop-motion animation, kinky sex, Euro-trash violence and horror, black comedy, and lots of frisky meat puppets. In nineteenth-century rural France, a young man named Jean Berlot becomes caught up in the nigthmarish world of a mysterious, decadent Marqius: orgiastic black masses, "therapeutic" funerals, and an asylum with a smoirgasbord of macabre "treatments" and tarred-and-feathered doctors.
Parabola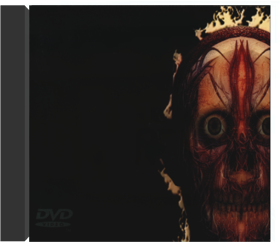 Tool
From the album Lateralus, DVD single for the song 'Parabola' plus extras.
Schism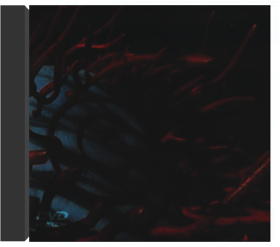 Tool
This DVD contains the Schism video with audio commentary by a guest plus a LUSTMORD audio re-mix of the song.
A Scanner Darkly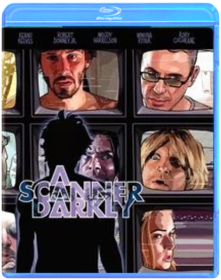 Richard Linklater
Set in a not-too-distant future where America has lost its "war" on drugs, Fred, an undercover cop, is one of many people hooked on the popular drug, Substance D, which causes its users to develop split personalities. Fred is obsessed with taking down Bob, a notorious drug dealer, but due to his Substance D addiction, he does not know that he is also Bob. Based on a classic novel by Philip K. Dick. Starring Keanu Reeves ("Constantine," "The Matrix" trilogy), Academy Award-nominee and Golden Globe-winner Winona Ryder ("Girl, Interupted," "Mr. Deeds"), Academy Award and Emmy-nominee and Golden Globe-winner Robert Downey Jr. ("Good Night, And Good Luck" "Kiss Kiss, Bang Bang"), and Academy Award and Golden Globe-nominee and Emmy-winner Woody Harrelson ("North Country," "The People vs. Larry Flynt"). Directed by Academy Award-nominee Richard Linklater ("Before Sunset," "Dazed and Confused"). Filmed in live-action, and then animated using the same critically acclaimed process that Linklater used in his previous film, "Waking Life."
South Park - Seasons 11-15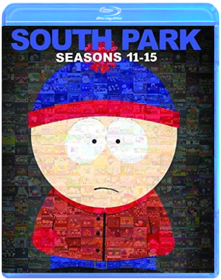 Trey Parker
Vicarious
Tool
Vicarious, the long awaited video from the Platinum album 10,000 Days. The DVD will include a documentary that takes viewers through the history of guitarist Adam Jones' visual effects work, as well as the process and people involved in the creation of the groundbreaking all-CGI video for Vicarious. The DVD will also include audio commentary by comedian David Cross and a video tour of Tool album cover artist Alex Grey's CoSM (Chapel of Sacred Mirrors) gallery in New York City.
Waltz with Bashir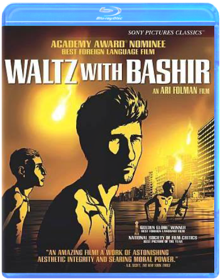 Ari Folman
Puscifer: Queen B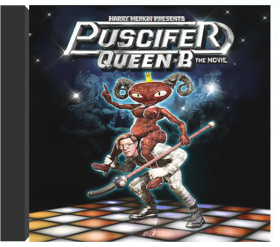 Puscifer
Queen B - Puscifer movie was released Jan 08, 2008 by the RED Distribution studio. Tool singer Maynard James Keenan continues to explore new musical dimensions with his side-project Puscifer. Queen B - Puscifer movie This release presents "Queen B," the first music video from the band's debut album V IS FOR VAGINA.
Puscifer: Dozo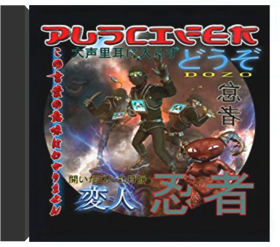 Puscifer
Limited Edition. Puscifer is Maynard James Keenan- front man, work-a-holic, wine maker, and founding member of international multi-platinum TOOL and A Perfect Circle. Maynard comes with a massive fan base. TOOL has sold 12 million records in their career.
Fantastic Mr. Fox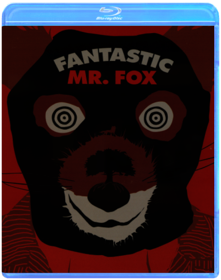 Wes Anderson
Limited Edition Steelbook
The Drawn Together Movie: The Movie!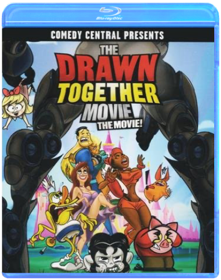 Greg Franklin
The incorrigible cast of the most offensive animated reality show ever to air is back, and they're starring in their very own feature-length movie! When the mystery-solving musician Foxxy Love notices she and her fellow housemates can curse without being bleeped — something they've never been able to do before — she realizes their show has been canceled. Determined to get back on the air, the gang travels to Make-A-Point-Land in order to get a point (and get back on the air). With more depravity than could have ever been shown on TV, this is the definitive Drawn Together experience.
Surviving Life (Theory and Practice)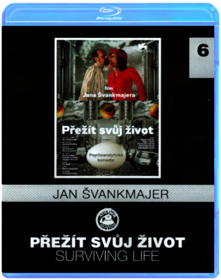 Jan Švankmajer
United Kingdom released, PAL/Region 2 DVD: it WILL NOT play on standard US DVD player. You need multi-region PAL/NTSC DVD player to view it in USA/Canada: LANGUAGES: Czech ( Dolby Digital 5.1 ), English ( Subtitles ), French ( Subtitles ), German ( Subtitles ), Italian ( Subtitles ), Spanish ( Subtitles ), SPECIAL FEATURES: Behind the scenes, Documentary, Interactive Menu, Scene Access, SYNOPSIS: Eugene (Václav Helsus) leads a double life - one real, the other in his dreams. In real life he has a wife called Milada (Zuzana Kronerová); in his dreams he has a young girlfriend called Eugenia (Klára Issová). Sensing that these dreams have some deeper meaning, he goes to see a psychoanalyst, Dr. Holubova, who interprets them for him, with the help of some argumentative psychoanalytical griping from the animated heads of Freud and Jung. As we gradually piecing together Eugene's life story, his dream-world love affair with Eugenia is thwarted by the appearance of other characters, including her little boy Peter, her extortionist ex-husband, and a filthy old woman who keeps warning him not to harm her. Soon after, we discover she is expecting Eugene's child - to the dismay of Dr. Holubova, who believes Eugenia is in fact his anima. And getting your anima pregnant is worse than incest... ...Surviving Life ( Prezít svuj zivot (Theory and Practice) ) ( Savaivingu raifu -Yume wa daini no jinsei (Sein Leben überleben) )
South Park - Seasons 16-20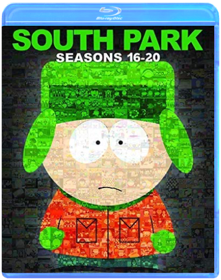 Trey Parker
Frozen
Jennifer Lee, Chris Buck
Fearless optimist Anna teams up with Kristoff in an epic journey, encountering Everest-like conditions, and a hilarious snowman named Olaf in a race to find Anna's sister Elsa, whose icy powers have trapped the kingdom in eternal winter.
Rick & Morty - Season 1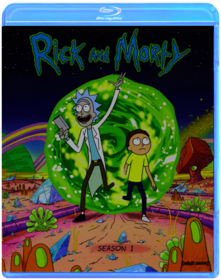 Justin Roiland, Dan Harmon
Rick and Morty: The Complete First Season (Blu-ray)

From comedic masterminds Dan Harmon and Justin Roiland comes Rick and Morty: The Complete First Season in Blu-ray. Adult Swim's newest series follows the adventures of mad scientist Rick Sanchez, who returns after 20 years to live with his daughter, her husband, and their children Morty and Summer. All 11 episodes of the hilariously frantic comedy will be available on Blu-ray,.
Rick and Morty - Season 2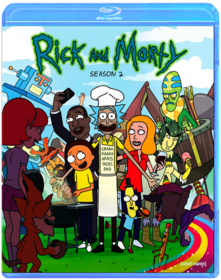 Justin Roiland, Dan Harmon
Warcraft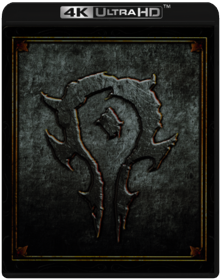 Duncan Jones
The peaceful realm of Azeroth stands on the brink of war as its civilization faces a fearsome race of invaders: orc warriors fleeing their dying home to colonize another. As a portal opens to connect the two worlds, one army faces destruction and the other faces extinction. From opposing sides, an unlikely set of heroes are set on a collision course that will decide the fate of their families, their people and their home. So begins a spectacular saga of power and sacrifice in which war has many faces, and everyone fights for something.
Rick and Morty - Season 3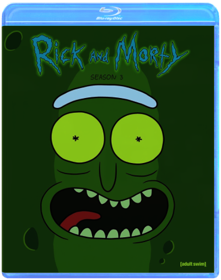 Justin Roiland, Dan Harmon
South Park - Season 21
Trey Parker
South Park - Season 22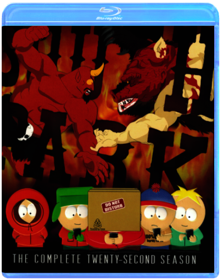 Trey Parker
Violence Voyager/The Burning Buddha Man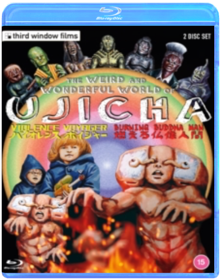 Ujicha
South Park - Season 23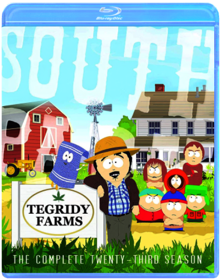 Trey Parker
Rick and Morty - Season 4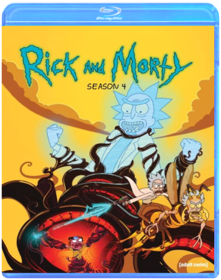 Justin Roiland, Dan Harmon
South Park - Season 24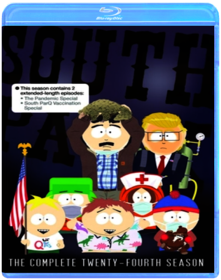 Trey Parker
Rick and Morty - Season 5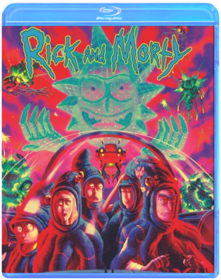 Justin Roiland, Dan Harmon