The Loveless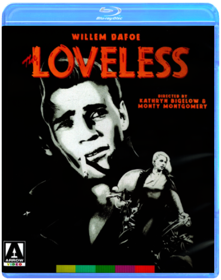 Kathryn Bigelow, Monty Montgomery
To Live and Die in L.A.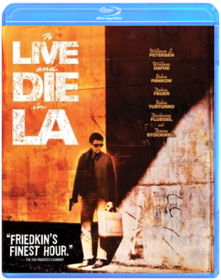 William Friedkin
A Secret Service agent bends and breaks the law to nab an artist/counterfeiter in Los Angeles.
Platoon
Oliver Stone
Winner* of 4 Academy Awards®, including Best Picture, and based on the first-hand experience of Oscar®-winning director Oliver Stone, Platoon is powerful, intense and starkly brutal. "Harrowingly realistic and completely convincing" (Leonard Maltin), it is "a dark, unforgettable memorial" (The Washington Post) to every soldier whose innocence was lost in the war-torn jungles of Vietnam. Chris Taylor (Charlie Sheen) is a young, naive American who, upon his arrival in Vietnam, quickly discovers that he must do battle not only with the Viet Cong, but also with the gnawing fear, physical exhaustion and intense anger growing within him. While his two commanding officers (Oscar®-nominated Tom Berenger and Willem Dafoe) draw a fine line between the war they wage against the enemy and the one they fight with each other, the conflict, chaos and hatred permeate Taylor, suffocating his realities and numbing his feelings to man's highest value life.
The Last Temptation of Christ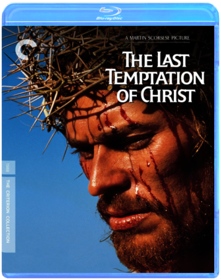 Martin Scorsese
The Last Temptation of Christ, by Martin Scorsese (Raging Bull), is a towering achievement. Though it initially engendered enormous controversy, the film can now be viewed as the remarkable, profoundly personal work of faith that it is. This fifteen-year labor of love, an adaptation of Nikos Kazantzakis's landmark novel that imagines an alternate fate for Jesus Christ, features outstanding performances by Willem Dafoe (Antichrist), Barbara Hershey (Hannah and Her Sisters), Harvey Keitel (Mean Streets), Harry Dean Stanton (Paris, Texas), and David Bowie (The Man Who Fell to Earth); bold cinematography by the great Michael Ballhaus (Broadcast News); and a transcendent score by Peter Gabriel.
Born on the Fourth of July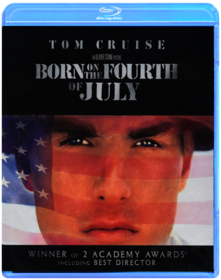 David Brenner, Joe Hutshing, Oliver Stone
Tom Cruise delivers a riveting and unforgettable portrayal of Vietnam veteran Ron Kovic in Oliver Stone's Academy Award-winning masterpiece Born on the Fourth of July. Based on a true story, the acclaimed film follows Kovic from a zealous teen who eagerly volunteered for the Vietnam War, to an embittered veteran paralyzed from the mid-chest down. Deeply in love with his country, Kovic returned to an environment vastly different from the one he left, and struggled before emerging as a brave new voice for the disenchanted.
Cry-Baby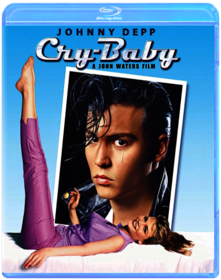 John Waters
Eisenhower is President. Rock 'n' Roll is king. And Wade "Cry-Baby" Walker is the baddest hood in his high school. Johnny Depp heads up a supercool cast as the irresistible bad boy whose amazing ability to shed one single tear drives all the girls wild - especially Allison Vernon Williams (Amy Locane), a rich, beautiful "square" who finds herself uncontrollably drawn to the dreamy juvenile delinquent and his forbidden world of rockabilly music, fast cars and faster women. Directed by John Waters, Cry-Baby is an outrageous musical comedy that captures the hysterical high-throttle world of 1954.
Wild at Heart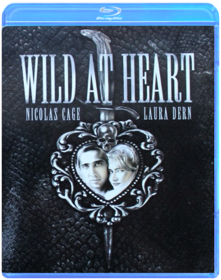 David Lynch
Existenz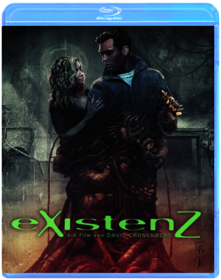 David Cronenberg
Exciting stars Jennifer Jason Leigh (The Machinist), Jude Law (Repo Men), Willem Dafoe (Daybreakers), Ian Holm (The Aviator) and Sarah Polley (Splice) challenge the boundaries of reality in this futuristic, critically-acclaimed thriller.

During the first closed-door demonstration of an amazing new virtual reality game called eXistenZ, the system's brilliant designer, Allegra Geller (Leigh), is violently attacked by a crazed assassin intent on killing her and destroying her creation. Forced into hiding, Allegra enlists a young assistant (Law) to help her in testing the damaged system...by convincing him to join her inside eXistenZ. The action explodes as their world's real-life dangers begin to merge with the fantasy of the game.

Special Feature(s): Full High Definition 1080p; 16x9 (1.78:1); English 5.1 DTS; English 2.0 Stereo; Interview with Jude Law; Interview with Willem Dafoe; Interview with Special Effects Supervisor; Smart Menu Technology: Browse the menu, on screen, without leaving film
American Psycho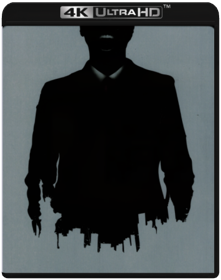 Mary Harron
Patrick Bateman (Christian Bale) is a Wall Street yuppie, obsessed with success, status and style, with a stunning fiancee (Reese Witherspoon). He is also a psychotic killer who rapes, murders and dismembers both strangers and acquaintances without provocation or purpose. Based on the controversial novel, the film offers a sharp satire to the dark side of yuppie culture in the '80s, while setting forth a vision that is both terrifying and chilling.
Shadow of the Vampire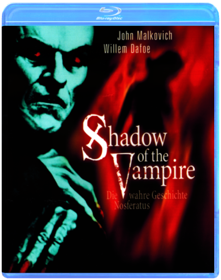 E. Elias Merhige
Quick Shipping !!! New And Sealed !!! This Disc WILL NOT play on standard US DVD player. A multi-region PAL/NTSC DVD player is request to view it in USA/Canada. Please Review Description.
Auto Focus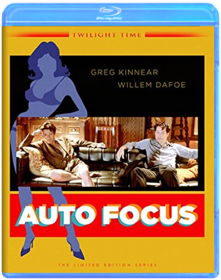 Paul Schrader
"A deep portrait of a shallow man, lonely and empty, going through the motions of having a good time...Greg Kinnear gives a creepy, brilliant performance."
- Roger Ebert, Chicago Sun-Times

"Gets to you like a low-grade fever, a malaise with no known antidote. When it was over, I wasn't sure if I needed a drink, a shower or a lifelong vow of chastity."
- A.O. Scott, The New York Times

Auto Focus (2002) is director Paul Schrader's "dramatized" biography of Bob Crane (Greg Kinnear, in a career-making performance), a TV sitcom star (Hogan's Heroes) who descended into sexual addiction, obsessed with recording his encounters with scores of women. Willem Dafoe co-stars as John Henry Carpenter, an electronics expert who encouraged and collaborated with Crane; he becomes a prime suspect after Crane is bludgeoned to death in an Arizona motel room.

LANGUAGE: English
VIDEO: 1080p High Definition / 1.85:1
AUDIO: English 5.1 DTS-HD MA / English 2.0 DTS-HD MA
SUBTITLES: English SDH
2002 / Color
106 MINUTES
RATED R Strong Sexuality, Nudity, Language, Some Drug Use and Violence

Special Features: Isolated Music Track / Audio Commentary with Director Paul Schrader / Audio Commentary with Actors Greg Kinnear and Willem Dafoe / Audio Commentary with Producers Scott Alexander and Larry Karaszewski, and Screenwriter Michael Gerbosi / Murder in Scottsdale / Making-of Featurette / 5 Deleted Scenes with Optional Director Commentary / Original and Redband Theatrical Trailers

Limited Edition of 3,000 Units
Finding Nemo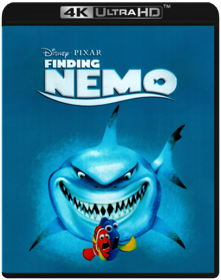 Andrew Stanton
Sea it like never before! For the first time ever, through the magic of Blu-ray and Blu-ray 3D, fully immerse yourself in the stunning underwater world of Disney/Pixar's FINDING NEMO! From the creators of TOY STORY and MONSTERS, INC., this critically acclaimed and heartwarming tale splashes off the screen with brilliant digital picture, high definition sound and breathtaking bonus features that transport you beyond your imagination. In the depths of the Great Barrier Reef, Marlin (Albert Brooks), an overly protective clownfish, embarks on a daring rescue mission when his beloved son, Nemo, gets scooped up by a diver. With his unforgettable friend Dory (Ellen DeGeneres) by his side, Marlin encounters an ocean full of memorable comedic characters on his momentous journey — to find Nemo. Bring home the humor and heartfelt emotion of the epic adventure that captured the Academy Award for "Best Animated Feature Film" (2003) — now more awesome than ever on Disney Blu-ray!
The Aviator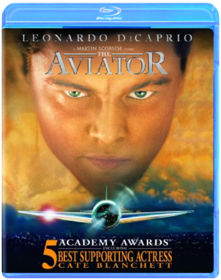 Martin Scorsese
Aviator, The (BD)
The Life Aquatic with Steve Zissou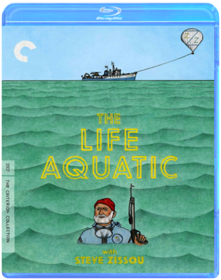 Wes Anderson
Internationally famous oceanographer Steve Zissou (Bill Murray) and his crew-Team Zissou-set sail on an expedition to hunt down the mysterious, elusive, possibly nonexistent Jaguar Shark that killed Zissou's partner during the documentary filming of their latest adventure. They are joined on their voyage by a young airline copilot (Owen Wilson); a pregnant journalist (Cate Blanchett); and Zissou's estranged wife, Eleanor (Anjelica Huston). Wes Anderson (Rushmore) has assembled an all-star cast that also includes Willem Dafoe, Jeff Goldblum, Michael Gambon, Noah Taylor, Seu Jorge, and Bud Cort for this wildly original adventure comedy.
Antichrist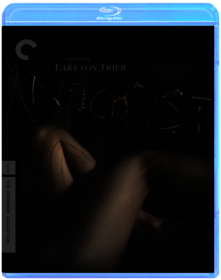 Lars von Trier
Fantastic Mr. Fox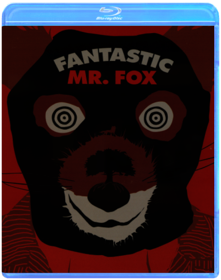 Wes Anderson
Limited Edition Steelbook
Nymphomaniac - Volume 1 and Volume 2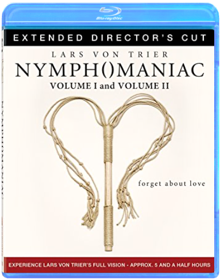 Lars von Trier
EXTENDED DIRECTOR'S CUT VOL. I is the story of Joe (Charlotte Gainsbourg), a self-diagnosed nymphomaniac who is discovered badly beaten in an alley by an older bachelor, Seligman (Stellan Skarsgård), who takes her into his home. As he tends to her wounds, she recounts the erotic story of her adolescence and young-adulthood (portrayed in flashback by newcomer Stacy Martin). VOLUME I also stars Shia LaBeouf, Christian Slater, Uma Thurman, Sophie Kennedy Clark, Connie Nielsen and Udo Kier. EXTENDED DIRECTOR'S CUT VOL. II continues with the story of the self-professed nymphomaniac Joe (Charlotte Gainsbourg) and her adulthood, during which her journey of self-discovery leads to darker complications. The film stars Jamie Bell, Willem Dafoe, Mia Goth and Jean-Marc Barr in addition to Stellan Skarsgård, Stacy Martin and Shia LaBeouf.
The Grand Budapest Hotel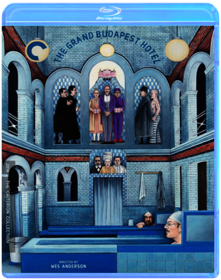 Wes Anderson
THE GRAND BUDAPEST HOTEL recounts the adventures of Gustave H, a legendary concierge at a famous European hotel between the wars, and Zero Moustafa, the lobby boy who becomes his most trusted friend. The story involves the theft and recovery of a priceless Renaissance painting and the battle for an enormous family fortune — all against the back-drop of a suddenly and dramatically changing Continent.
The Lighthouse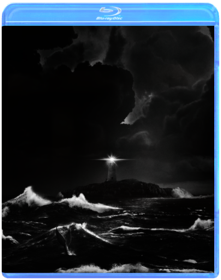 Robert Eggers
The Northman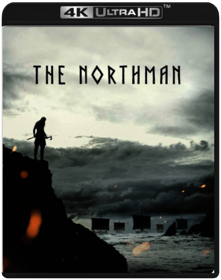 Robert Eggers