Escape from New York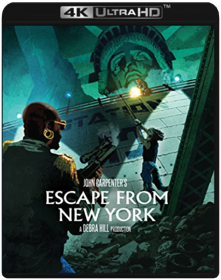 John Carpenter
A thrilling landmark film that jolts along at a breakneck pace, Escape From New York leapt to cult status with high-octane action, edge-of-your-seat suspense and the mind-blowing vision of lone warrior Snake Plissken (Kurt Russell) battling his way out of a post-apocalyptic Manhattan!

In a world ravaged by crime, the entire island of Manhattan has been converted into a walled prison where brutal prisoners roam. But when the US president (Donald Pleasence) crash-lands inside, only one man can bring him back: notorious outlaw and former Special Forces war hero Snake Plissken (Russell). But time is short. In 24 hours, an explosive device implanted in his neck will end Snake' mission (and his life) unless he succeeds!
Escape from New York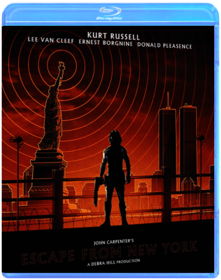 John Carpenter
The Thing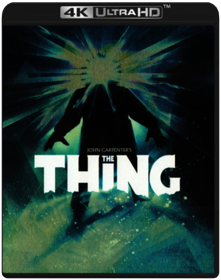 John Carpenter
Special Features Include:

-2K scan of the inter-positive supervised and approved by director of photography Dean Cundey
-4.1 created from the original 70MM Six Track Dolby Stereo soundtrack
-Audio Commentary with director of photography Dean Cundey
-Audio Commentary by director John Carpenter and actor Kurt Russell
-"The Men of Outpost 31:" Interviews with Keith David, Thomas Waites, Peter Maloney, and more
-"Assembling and Assimilation:" An interview with editor Todd Ramsay
-"Behind the Chameleon:" Interviews with visual effects artists Peter Kuran and Susan Turner, special make-up effects artist Rob Burman, and Brian Wade and more
-"Sounds from the Cold:" Interviews with supervising sound editor David Lewis Yewdall and special sound effects designer Alan Howarth
-"Between the Lines:" An interview with novelization author Alan Dean Foster
-"John Carpenter's The Thing: Terror Takes Shape:" A documentary on the making of THE THING featuring interviews with John Carpenter, Kurt Russell, special effects make-up designer Rob Bottin, legendary matte artist Albert Whitlock, and members of the cast and crew (80 minutes – SD)
-Outtakes (5 minutes - SD)

-Vintage featurettes from the electronic press kit featuring interviews with John Carpenter, Kurt Russell, and Rob Bottin (12 minutes - SD)
-Vintage featurettes "The Making of a Chilling Tale" and "The Making of THE THING" (1982 – 14 minutes - SD)
-Vintage Product Reel – contains a promotional condensed version of the film with additional footage not in the film (19 minutes - SD)

-Vintage Behind-the-Scenes footage (2 minutes - SD)
-Annotated Production Archive – Production Art and Storyboards, Location Scouting, Special Make-up Effects, Post Production (48 minutes - SD)
-Network TV Broadcast version of THE THING (92 minutes - SD)
-Teaser Trailer
-Theatrical Trailers (U.S. and German Trailer)
-TV spots
-Radio Spots
-Still Gallery (behind-the-scenes photos, posters and lobby cards)
Big Trouble in Little China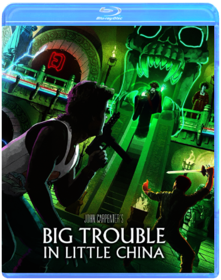 John Carpenter
A trucker and a lawyer become trapped in a sorcerer's empire beneath San Francisco's Chinatown.
Backdraft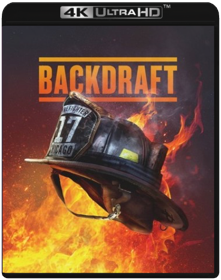 Ron Howard
From Academy Award-winning director Ron Howard, Backdraft is a visually stunning, emotionally charged, action-thriller about the adventurous lives of professional firefighters. Kurt Russell and William Baldwin star as two feuding siblings carrying on a heroic family tradition as Chicago firefighters. When a puzzling series of arson attacks is reported, they are forced to set aside their differences to solve the mystery surrounding these explosive crimes. Scott Glenn, Jennifer Jason Leigh, Rebecca DeMornay, Donald Sutherland and Robert De Niro also star in this critically acclaimed suspense story that features Academy Award-nominated Special Effects and Sound with some of the most awe-inspiring fire sequences ever filmed.
Tombstone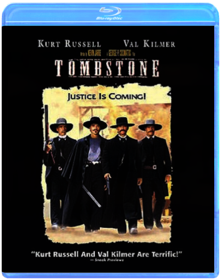 George P. Cosmatos
Stargate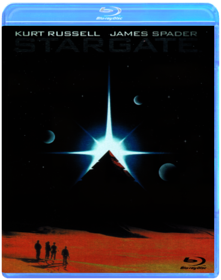 Roland Emmerich
An Egyptologist, a colonel and his team are transported to an ancient land of pyramids, slaves and an alien ruler.
Vanilla Sky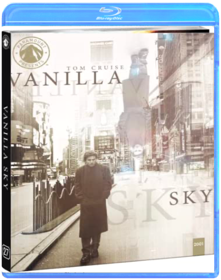 Cameron Crowe
Death Proof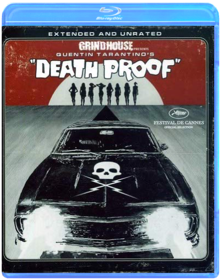 Quentin Tarantino
Director Quentin Tarantino delivers an adrenaline shot to the heart with Death Proof, "a tribute to balls-out pedal-to-the-metal car chases" (Pete Hammond, Maxim). Featuring exhilarating high-speed action, jaw-dropping stunts, and some of the most quotable lines since Pulp Fiction, Death Proof "goes faster, and funnier, than you thought possible...and then it goes further" (Ty Burr, Boston Globe). Kurt Russell stars as a sociopathic stuntman whose taste for stalking sexy young ladies gets him into big trouble when he tangles with the wrong gang of badass babes. Their confrontation escalates to a hair-raising, 18-minute automotive duel with one of the girls strapped to the hood of a thundering Dodge Challenger that "earns a place of honor among the great movie car chases" (Scott Foundas, LA Weekly).
Grindhouse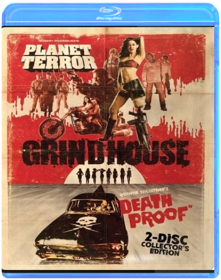 Robert Rodriguez, Quentin Tarantino, Rob Zombie, Edgar Wright, Eli Roth, Jason Eisener
Bone Tomahawk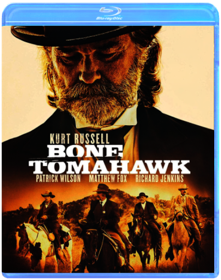 S. Craig Zahler
When a group of cannibal savages kidnaps settlers from the small town of Bright Hope, an unlikely team of gunslingers, led by Sheriff Franklin Hunt (Kurt Russell), sets out to bring them home. But their enemy is more ruthless than anyone could have imagined, putting their mission – and survival itself – in serious jeopardy. Kurt Russell (The Hateful Eight, Tombstone) leads an all-star cast, including Patrick Wilson (Insidious), Matthew Fox ("Lost") and Richard Jenkins (The Visitor) in this gritty, action-packed thriller chronicling a terrifying rescue mission in the Old West.
The Hateful Eight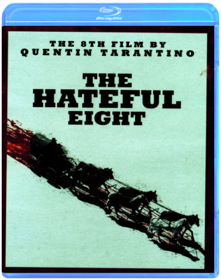 Quentin Tarantino
Blu-ray SteelBook packaging
The Hateful Eight - Extended Verion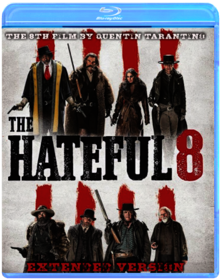 Quentin Tarantino