Rashomon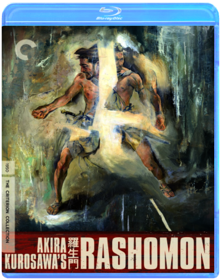 Akira Kurosawa
A riveting psychological thriller that investigates the nature of truth and the meaning of justice, Rashomon is widely considered one of the greatest films ever made. Four people recount different versions of the story of a man's murder and the rape of his wife, which director Akira Kurosawa (Seven Samurai) presents with striking imagery and an ingenious use of flashbacks. This eloquent masterwork and international sensation revolutionized film language and introduced Japanese cinema—and a commanding new star by the name of Toshiro Mifune (Yojimbo)—to the Western world.
Ugetsu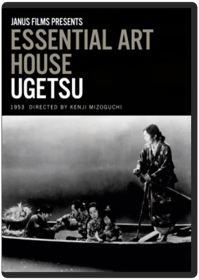 Kenji Mizoguchi
Having refined his craft in the silent era, Kenji Mizoguchi was an elder statesman of Japanese cinema fiercely revered by Akira Kurosawa and other younger directors by the time he made Ugetsu. And with this exquisite ghost story, a fatalistic wartime tragedy derived from stories by Akinari Ueda and Guy de Maupassant, he created a touchstone of his art, his long takes and sweeping camera guiding the viewer through a delirious narrative about two villagers whose pursuit of fame and fortune leads them far astray from their loyal wives. Moving between the terrestrial and the otherworldly, Ugetsu reveals essential truths about the ravages of war, the plight of women, and the pride of men.

TWO-DVD SPECIAL EDITION FEATURES
-New 4K digital restoration undertaken by The Film Foundation
-Audio commentary by filmmaker, critic, and festival programmer Tony Rayns
-Kenji Mizoguchi: The Life of a Film Director (1975), a 150-minute documentary by Kaneto Shindo
-Two Worlds Intertwined, a 2005 appreciation of Ugetsu by filmmaker Masahiro Shinoda
-Process and Production, a 2005 interview with Tokuzo Tanaka, first assistant director on Ugetsu
-Interview from 1992 with cinematographer Kazuo Miyagawa
-Trailers
-An essay by film critic Phillip Lopate
The Hidden Fortress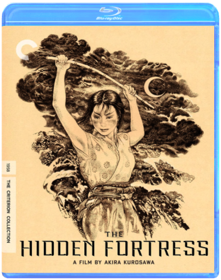 Akira Kurosawa
A grand-scale adventure as only Akira Kurosawa (Seven Samurai) could make one, The Hidden Fortress stars the inimitable Toshiro Mifune (Yojimbo) as a general charged with guarding his defeated clan s princess (a fierce Misa Uehara) as the two smuggle royal treasure across hostile territory. Accompanying them are a pair of bumbling, conniving peasants who may or may not be their friends. This rip-roaring ride is among the director s most beloved films and was a primary influence on George Lucas s Star Wars. The Hidden Fortress delivers Kurosawa s trademark deft blend of wry humor, breathtaking action, and compassionate humanity.

BLU-RAY SPECIAL EDITION FEATURES
- New 2K digital restoration, with uncompressed monaural soundtrack
- Alternate 5.1 surround soundtrack preserving the original Perspecta simulated stereo effects, presented in DTS-HD Master Audio
- New audio commentary by film historian Stephen Prince, author of The Warrior s Camera: The Cinema of Akira Kurosawa
- Documentary from 2003 on the making of the film, created as part of the Toho Masterworks series Akira Kurosawa: It Is Wonderful to Create
- Interview from 2001 with filmmaker George Lucas about Kurosawa
- Trailer
- New English subtitle translation
- PLUS: A booklet featuring an essay by film scholar Catherine Russell
Yojimbo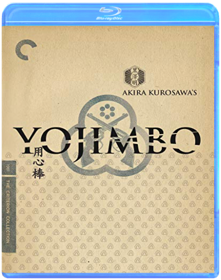 Akira Kurosawa
A free-lance samurai works both sides of the street in a village split by warring merchants. Directed by Akira Kurosawa.
Sanjuro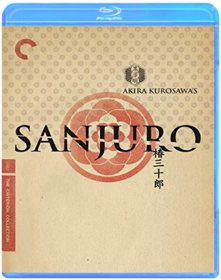 Akira Kurosawa
A sloppy-looking samurai helps young warriors expose corrupt elders. Sequel to "Yojimbo." Directed by Akira Kurosawa.
Doctor Zhivago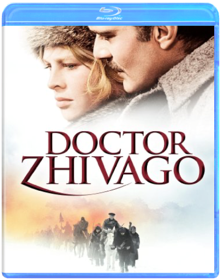 David Lean
David Lean's Doctor Zhivago is an exploration of the Russian Revolution as seen from the point of view of the intellectual, introspective title character (Omar Sharif). As the political landscape changes, and the Czarist regime comes to an end, Dr.Zhivago's relationships reflect the political turmoil raging about him. Though he is married, the vagaries of war lead him to begin a love affair with the beautiful Lara (Julie Christie). But he cannot escape the machinations of a band of selfish and cruel characters: General Strelnikov (Tom Courtenay), a Bolshevik General; Komarovsky (Rod Steiger), Lara's former lover; and Yevgraf (Alec Guinness), Zhivago's sinister half-brother. This epic, sweeping romance, told in flashback, captures the lushness of Moscow before the war and the violent social upheaval that followed. The film is based on the Pulitzer Prize-winning novel by Boris Pasternak.
Barry Lyndon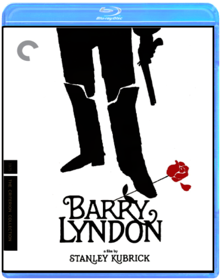 Stanley Kubrick
Stanley Kubrick bent the conventions of the historical drama to his own will in this dazzling vision of brutal aristocracy, adapted from a novel by William Makepeace Thackeray. In picaresque detail, Barry Lyndon chronicles the adventures of an incorrigible trickster (Ryan O'Neal) whose opportunism takes him from an Irish farm to the battlefields of the Seven Years' War and the parlors of high society. For the most sumptuously crafted film of his career, Kubrick recreated the decadent surfaces and intricate social codes of the period, evoking the light and texture of eighteenth-century painting with the help of pioneering cinematographic techniques and lavish costume and production design, all of which earned Academy Awards. The result is a masterpiece a sardonic, devastating portrait of a vanishing world whose opulence conceals the moral vacancy at its heart.

TWO-BLU-RAY SPECIAL EDITION FEATURES
- New 4K digital restoration, with uncompressed monaural soundtrack
- Alternate 5.1 surround DTS-HD Master Audio soundtrack
- New documentary featuring cast and crew interviews as well as excerpts from a 1976
audio interview with director Stanley Kubrick
- New program about the film's groundbreaking visuals, featuring focus puller Douglas Milsome and gaffer Lou Bogue, as well as excerpts from a 1980 interview with cinematographer John Alcott
- New program about Academy Award winning production designer Ken Adam with historian Sir Christopher Frayling
- New interview with editor Anthony Lawson
- French television interview from 1976 with Oscar-winning costume designer Ulla-Britt Soderlund
- New interview with critic Michel Ciment
- New interview with actor Leon Vitali about the 5.1 surround soundtrack, which he cosupervised
- New piece analyzing the fine-art-inspired aesthetics of the film with art curator Adam Eaker
- PLUS: An essay by critic Geoffrey O'Brien and two pieces about the film from the March 1976 issue of American Cinematographer
Ran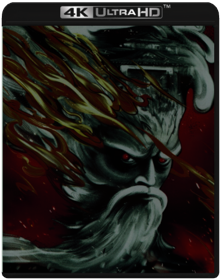 Akira Kurosawa
The Last Emperor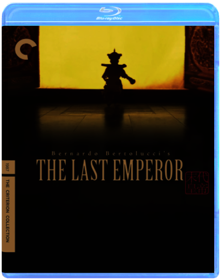 Bernardo Bertolucci
Bernardo Bertolucci s The Last Emperor won nine Academy Awards, unexpectedly sweeping every category in which it was nominated quite a feat for a challenging, multilayered epic directed by an Italian and starring an international cast. Yet the power and scope of the film was, and remains, undeniable the life of Emperor Pu Yi, who took the throne at age three, in 1908, before witnessing decades of cultural and political upheaval, within and without the walls of the Forbidden City. Recreating Ching-dynasty China with astonishing detail and unparalleled craftsmanship by cinematographer Vittorio Storaro and production designer Ferdinando Scarfiotti, The Last Emperor is also an intimate character study of one man reconciling personal responsibility and political legacy.

DIRECTOR-APPROVED BLU-RAY EDITION FEATURES:
Restored, high-definition digital transfer, supervised and approved by cinematographer Vittorio Storaro
DTS-HD Master Audio stereo surround soundtrack
Audio commentary by director Bernardo Bertolucci, producer Jeremy Thomas, screenwriter Mark Peploe, and composer-actor Ryuichi Sakamoto
The Italian Traveler: Bernardo Bertolucci, a 53-minute film by Fernand Mozskowicz, tracing the director s geographic influences, from Parma to China
Video images taken by Bertolucci in China
The Chinese Adventure of Bernardo Bertolucci, a 52-minute documentary that revisits the film s creation
A 47-minute documentary featuring Storaro, editor Gabriella Cristiana, costume designer James Acheson, and art director Gianni Silvestri
A 66-minute documentary exploring Bertolucci s creative process and the making of The Last Emperor
A 30-minute interview with Bertolucci from 1989
Interview with composer David Byrne
Interview with Ian Buruma examining the historical period of the film
Theatrical trailer
PLUS: A booklet featuring an essay by critic David Thomson
Dangerous Liaisons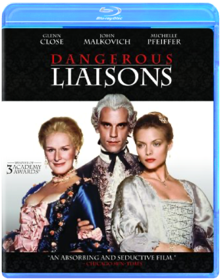 Stephen Frears
The Last of the Mohicans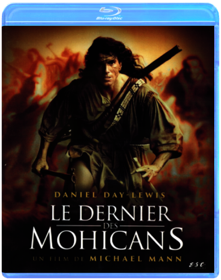 Michael Mann
An epic adventure and passionate romance unfold against the panorama of a frontier wilderness ravaged by war. Academy Award(R) winner Daniel Day-Lewis (Best Actor in 1989 for My Left Foot) stars as Hawkeye, rugged frontiersman and adopted son of the Mohicans, and Madeleine Stowe is Cora Munro, aristocratic daughter of a proud British Colonel. Their love, tested by fate, blazes amidst a brutal conflict between the British, the French and Native American allies that engulfs the majestic mountains and cathedral-like forests of Colonial America.
The Age of Innocence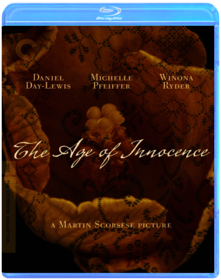 Martin Scorsese
No filmmaker captures the grandeur and energy of New York like Martin Scorsese. With this sumptuous romance, he meticulously adapted the work of another great New York artist, Edith Wharton, bringing to life her tragic novel of the cloistered world of Gilded Age Manhattan. THE AGE OF INNOCENCE tells the story of Newland Archer (Daniel Day-Lewis), whose engagement to an innocent socialite (Winona Ryder) binds him to the codes and rituals of his upbringing. But when her cousin (Michelle Pfeiffer) arrives in town on a wave of scandal after separating from her husband, she ignites passions in Newland he never knew existed. Swelling with exquisite period detail, this film is an alternately heartbreaking and satirical look at the brutality of old-world America.

DIRECTOR-APPROVED BLU-RAY SPECIAL EDITION FEATURES
- New, restored 4K digital transfer, approved by director Martin Scorsese, with 5.1 surround DTS-HD Master Audio soundtrack
- New interviews with Scorsese, coscreenwriter Jay Cocks, production designer Dante Ferretti, and costume designer Gabriella Pescucci
- INNOCENCE AND EXPERIENCE, a 1993 documentary on the making of the film
- Trailer
- PLUS: An essay by critic Geoffrey O'Brien
Legends of the Fall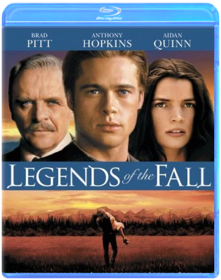 Edward Zwick
1994 Oscar(r) Winner: Best Cinematography. Based on the novella by Jim Harrison, this sweeping romantic epic is about the Ludlow brothers—two men (Brad Pitt, Aidan Quinn) in love with the same woman (Julia Ormond). Also starring Anthony Hopkins. Directed by Edward Zwick (The Siege). Screenplay by Susan Shilliday and Bill Wittliff.
Braveheart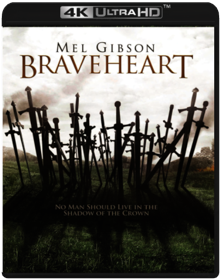 Mel Gibson
Elizabeth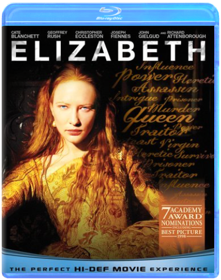 Shekhar Kapur
Academy Award® winners Cate Blanchett, Geoffrey Rush and Richard Attenborough lead a distinguished cast in Elizabeth—the critically acclaimed epic of the queen's turbulent and treacherous rise to power. Before the Golden Age, Elizabeth was a passionate and naïve girl who came to reign over a land divided by bloody turmoil. Amid palace intrigue and attempted assassinations, the young queen is forced to become a cunning strategist while weighing the counsel of her mysterious advisors, thwarting her devious rivals and denying her own desires for the good of her country. Relive the majesty and drama of one of history's greatest monarchs in this stunning production that was honored with 7 Academy Award® nominations, including Best Picture!
Ride with the Devil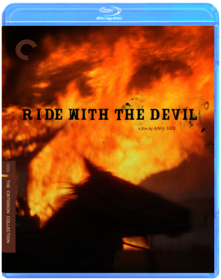 Ang Lee
Ride with the Devil follows four people fighting for truth & justice amidst the turmoil of the American Civil War. The action takes us to no man's land on the Missouri/Kansas border where a staunch loyalist (Ulrich), an immigrant's son (Maguire), a freed slave (Wright) and a young widow (Jewel) learn how to survive in a place without rules and redefine the meaning of bravery and honor.
Gladiator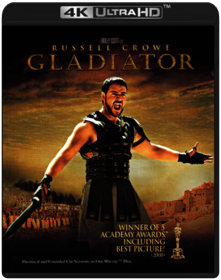 Ridley Scott
Gosford Park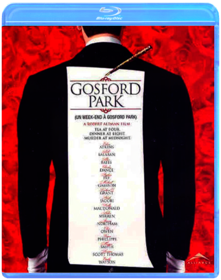 Robert Altman
Import Blu-Ray/Region A Pressing... The Academy Award winner for Best Original Screenplay, Gosford Park is a whodunit as only director Robert Altman could do it. As a hunting party gathers at the country estate, no one is aware that before the weekend is over, someone will be murdered - twice! The police are baffled but the all-seeing, all-hearing servants know that almost everyone had a motive. This critically-acclaimed murder mystery features a who's who of celebrated actors. With a diverse cast of characters - all with something to hide - it'll keep you guessing right to the surprising end. Gosford Park proves that murder can be such an inconvenience.
Gangs of New York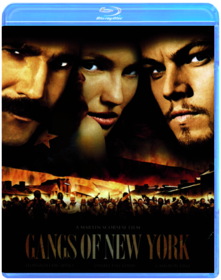 Martin Scorsese
An epic tale of vengeance and survival Gangs of New York now hits harder than ever on Blu-ray Disc. Directed by Academy Award winner Martin Scorsese (2006, Best Director, The Departed), this motion picture event stars two-time Oscar winner Daniel Day-Lewis (1989, Best Actor My Left Foot; 2007, Best Actor, There Will Be Blood), Leonardo DiCaprio and Cameron Diaz. Feel your heart pound while weapons and cultures clash in a chaotic symphony of life and death. Surrender to the tumultuous atmosphere of 1860s New York as phenomenal sound and stunning visual clarity transport you back in time. Prepare to experience Scorsese s masterpiece as never before on Blu-ray high definition.

Bonus Features include: Costume Design Featurette, Teaser Trailer, Set Design Featurette, History Of The Five Points Featurette, Exploring The Sets Of GANGS OF NEW YORK With Multiple Angles Utilizing 360 Degree Shots of The Sets, U2 Music Video The Hands That Built America, Discovery Channel Special Uncovering The Real Gangs Of New York, The Five Points Study Guide: Luc Sante Introduction And Five Points Vocabulary, Feature Commentary With Martin Scorsese, Theatrical Trailer
Alexander Revisited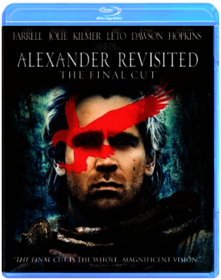 Oliver Stone
Alexander Revisited: (Unrated) Final Cut, The (Dbl BD)
The New World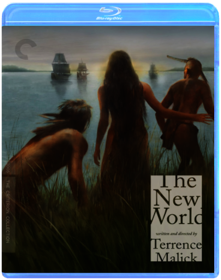 Terrence Malick
The New World (The Criterion Collection) [Blu-ray] [Blu-ray] [2016] ...
Pride & Prejudice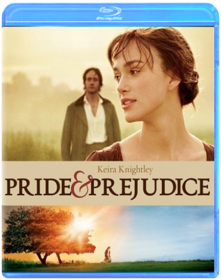 Joe Wright
Academy Award nominee Keira Knightley stars in the greatest love story of all time. When Elizabeth Bennet (Knightley) meets the handsome Mr. Darcy (Matthew Macfadyen), she believes he is the last man on earth she could ever marry. But as their lives become intertwined, she finds herself captivated by the very person she swore to loathe for all eternity. Jane Austen's masterpiece novel comes to the screen in the film critics said "makes you believe in true love and happily-ever-after" (Stephen Holden, The New York Times).
Rome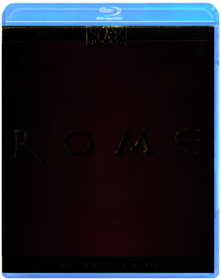 Various
Rome: The Complete Series (BD)
13 Assassins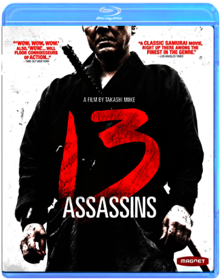 Takashi Miike
Cult director Takashi Miike (Ichi the Killer, Audition) delivers a bravado period action film set at the end of Japan's feudal era. 13 Assassins - a masterful exercise in cinematic butchery (New York Post) is centered around a group of elite samurai who are secretly enlisted to bring down a sadistic lord in order to prevent him from ascending to the throne and plunging the country into a war torn future.
A Dangerous Method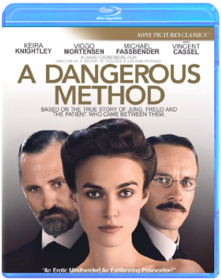 David Cronenberg
From acclaimed director David Cronenberg (A History of Violence) comes a dark tale of sexual and intellectual discovery, featuring two of the greatest minds of the 20th century. Carl Jung (Michael Fassbender, Shame) has just begun his psychiatric career, having been inspired by the great Sigmund Freud (Viggo Mortensen, The Lord of the Rings trilogy). When a mysterious and beautiful woman (Keira Knightley, Atonement) goes under Jung's care, Jung finds himself crossing the line of the doctor/patient relationship, causing great conflict with his mentor and making Jung question his own morality in the process.
The Favourite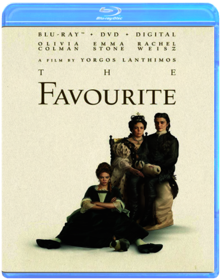 Yorgos Lanthimos
Nominated for 10 Oscars(r) including Best Picture, this wildly entertaining account of Queen Anne's retinue deftly combines comedy and drama as it brings to light the scandal that rocked early18th century England. While Queen Anne (Olivia Coleman) is ill and unable to govern, Lady Sarah (Rachel Weitz) leads the country in its war with France. Sarah's impoverished younger cousin, Abigail (Emma Stone), arrives in search of employment, and soon supplants Sarah as the Queen's closest confidante. 2 hrs, 1 DVD or Blu-ray disc.