Rashomon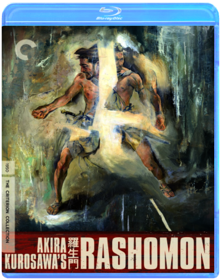 Akira Kurosawa
A riveting psychological thriller that investigates the nature of truth and the meaning of justice, Rashomon is widely considered one of the greatest films ever made. Four people recount different versions of the story of a man's murder and the rape of his wife, which director Akira Kurosawa (Seven Samurai) presents with striking imagery and an ingenious use of flashbacks. This eloquent masterwork and international sensation revolutionized film language and introduced Japanese cinema—and a commanding new star by the name of Toshiro Mifune (Yojimbo)—to the Western world.
Seven Samurai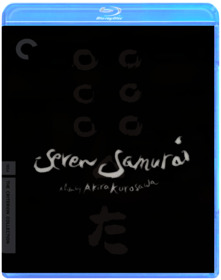 Akira Kurosawa
One of the most thrilling movie epics of all time, SEVEN SAMURAI (Shichinin no samurai) tells the story of a sixteenth-century village whose desperate inhabitants hire the eponymous warriors to protect them from invading bandits. This three-hour ride from Akira Kurosawa (Rashomon, Yojimbo, Ran)—featuring legendary actors Toshiro Mifune (Stray Dog, Yojimbo) and Takashi Shimura (Ikiru, The Hidden Fortress)—seamlessly weaves philosophy and entertainment, delicate human emotions and relentless action, into a rich, evocative, and unforgettable tale of courage and hope.
The Hidden Fortress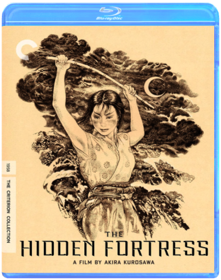 Akira Kurosawa
A grand-scale adventure as only Akira Kurosawa (Seven Samurai) could make one, The Hidden Fortress stars the inimitable Toshiro Mifune (Yojimbo) as a general charged with guarding his defeated clan s princess (a fierce Misa Uehara) as the two smuggle royal treasure across hostile territory. Accompanying them are a pair of bumbling, conniving peasants who may or may not be their friends. This rip-roaring ride is among the director s most beloved films and was a primary influence on George Lucas s Star Wars. The Hidden Fortress delivers Kurosawa s trademark deft blend of wry humor, breathtaking action, and compassionate humanity.

BLU-RAY SPECIAL EDITION FEATURES
- New 2K digital restoration, with uncompressed monaural soundtrack
- Alternate 5.1 surround soundtrack preserving the original Perspecta simulated stereo effects, presented in DTS-HD Master Audio
- New audio commentary by film historian Stephen Prince, author of The Warrior s Camera: The Cinema of Akira Kurosawa
- Documentary from 2003 on the making of the film, created as part of the Toho Masterworks series Akira Kurosawa: It Is Wonderful to Create
- Interview from 2001 with filmmaker George Lucas about Kurosawa
- Trailer
- New English subtitle translation
- PLUS: A booklet featuring an essay by film scholar Catherine Russell
Yojimbo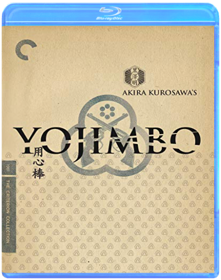 Akira Kurosawa
A free-lance samurai works both sides of the street in a village split by warring merchants. Directed by Akira Kurosawa.
Sanjuro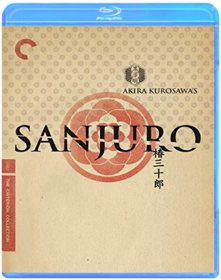 Akira Kurosawa
A sloppy-looking samurai helps young warriors expose corrupt elders. Sequel to "Yojimbo." Directed by Akira Kurosawa.
Ran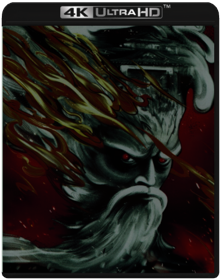 Akira Kurosawa
Big Trouble in Little China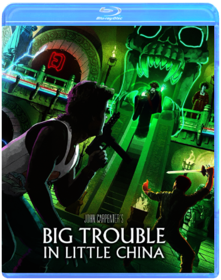 John Carpenter
A trucker and a lawyer become trapped in a sorcerer's empire beneath San Francisco's Chinatown.
Ichi the Killer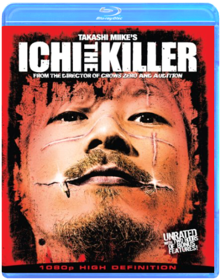 Takashi Miike
When a yakuza boss is murdered and his money is stolen, both truth and revenge are brutally sought. Leading the charge is Kakihara (Tadanobu Asano), the bleach-blonde pain junky whose interrogation methods are fetishistically sadistic. As the layers of the sordid tale are peeled back, it appears that someone is trying to turn rival gangs against each other. The centerpiece of this strategy is Ichi the Killer (Nao Omori), a mysterious and completely unhinged master of slaughter. When the final showdown comes, it's a psychologically cataclysmic event. This one-of-a-kind, over-the-top, stomach-churning, live-action cartoon from Takashi Miike (VISITOR Q, IZO) remains an extreme and influential modern classic.
Hero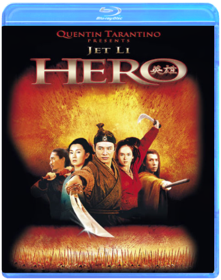 Yimou Zhang
Hero starring martial arts legend Jet Li in a visually stunning martial arts epic where a fearless warrior rises up to defy an empire and unite a nation! With supernatural skill ... and no fear ... a nameless soldier (Jet Li) embarks on a mission of revenge against the fearsome army that massacred his people. Now, to achieve the justice he seeks, he must take on the empire's most ruthless assassins and reach the enemy he has sworn to defeat! Acclaimed by critics and honored with numerous awards, Hero was nominated for both an Oscar® (2002 Best Foreign Language Film)and Golden Globe!
Kill Bill - Volume 1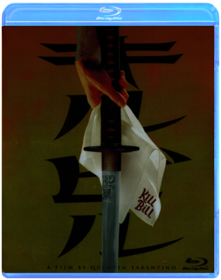 Quentin Tarantino
UPC:786936715545
DESCRIPTION: Kill Bill: Volume 1, the critically acclaimed film from groundbreaking writer and director Quentin Tarantino (Pulp Fiction, Jackie Brown), now packs even more of a punch in high definition on Blu-ray disc! Uma Thurman (Pulp Fiction), Lucy Liu (Charlie s Angels, Chicago) and Vivica A. Fox (Two Can Play That Game) star in this astonishing, action-packed motion picture about brutal betrayal and an epic vendetta. Four years after taking a bullet in the head at her own wedding, The Bride (Thurman) emerges from a coma and decides it s time for payback...with a vengeance! Determined to finish the kill-or-be-killed fight she didn t start, she hunts down her former boss, Bill (David Carradine), and the deadly squad of international assassins who perpetrated the bloody attack. END
Kill Bill - Volume 2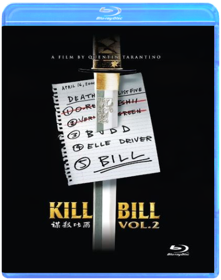 Quentin Tarantino
UPC:786936767148
DESCRIPTION:Kill Bill: Volume 2 is the must-see movie event that completes the action-packed quest for revenge begun by The Bride! Having already crossed two names from her Death List, The Bride is back with a vengeance and taking aim at Budd (Michael Madsen) and Elle Driver (Daryl Hannah), the only survivors from the squad of assassins who betrayed her four years earlier. It s all leading up to the ultimate confrontation with Bill, The Bride s former master and the man who ordered her execution! Experience the other half of the story in the acclaimed Kill Bill: Volume 2 even more mind-blowing on Blu-ray high definition! END
13 Assassins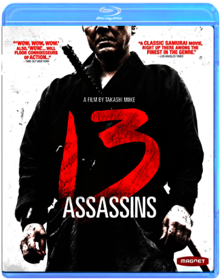 Takashi Miike
Cult director Takashi Miike (Ichi the Killer, Audition) delivers a bravado period action film set at the end of Japan's feudal era. 13 Assassins - a masterful exercise in cinematic butchery (New York Post) is centered around a group of elite samurai who are secretly enlisted to bring down a sadistic lord in order to prevent him from ascending to the throne and plunging the country into a war torn future.
Shadow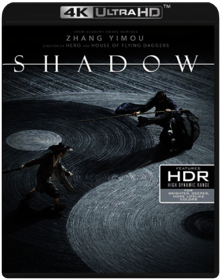 Zhang Yimou
With SHADOW, director Zhang Yimou (HERO, HOUSE OF FLYING DAGGERS) once again pushes the boundaries of wuxia action to create a film like no other, masterfully painting a canvas of inky blacks and greys punctuated with bursts of color from the blood of the defeated. In a kingdom ruled by a young and unpredictable king, the military commander has a secret weapon: a shadow , a look-alike who can fool both his enemies and the King himself. Now he must use this weapon in an intricate plan that will lead his people to victory in a war that the King does not want.

Language: Mandarin, English Dub
Subtitles: Chinese, English