Alfred Hitchcock: The Masterpiece Collection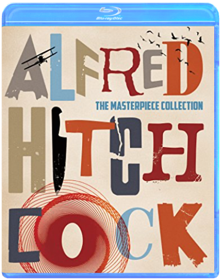 Alfred Hitchcock
Universally recognized as the Master of Suspense, the legendary Alfred Hitchcock directed some of cinema's most thrilling and unforgettable classics. Alfred Hitchcock: The Masterpiece Collection features 15 iconic films from the acclaimed director's illustrious career including Psycho, The Birds, Rear Window, Vertigo, North by Northwest and many more. Starring Hollywood favorites such as James Stewart, Cary Grant, Grace Kelly, Paul Newman, Janet Leigh, Anthony Perkins, Tippi Hedren, Sean Connery and Kim Novak, this definitive collection showcases a true cinematic master at his best. Featuring over 15 hours of insightful bonus features plus an exclusive collectible book, each film has been digitally restored from high resolution film elements for the ultimate Hitchcock experience.
The Birds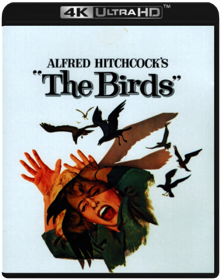 Alfred Hitchcock
Family Plot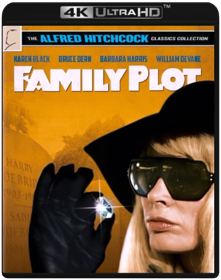 Alfred Hitchcock
Frenzy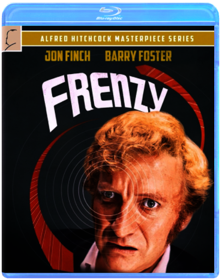 Alfred Hitchcock
In modern-day London, a sex criminal known as the Necktie Murderer has the police on alert, and in typical Hitchcock fashion, the trail is leading to an innocent man, who must now elude the law and prove his innocence by finding the real murderer.
The Man Who Knew Too Much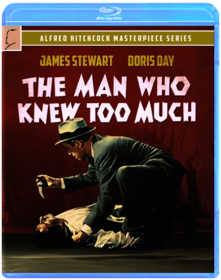 Alfred Hitchcock
International spies kidnap a doctor's son when he stumbles on their assassination plot. Filmed in VistaVision.
Marnie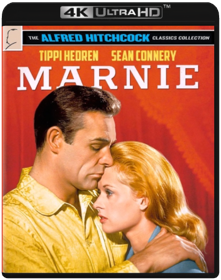 Alfred Hitchcock
North by Northwest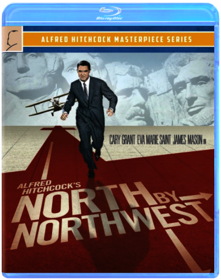 Alfred Hitchcock
Advertising executive finds himself mistaken for a government agent by a group of foreign spies.
Psycho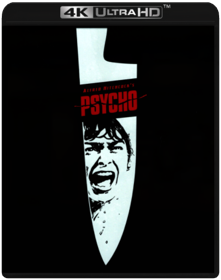 Alfred Hitchcock
Rear Window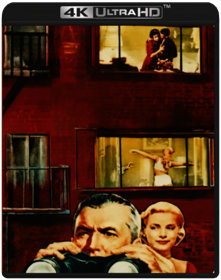 Alfred Hitchcock
A magazine photographer, housebound on account of a broken leg, becomes voyeur to the apartment building facing his rear window for lack of anything to do. Soon, he draws his visiting girlfriend in on the thrill and eventually they witness a murder in progress that gets them into hot water.
Rope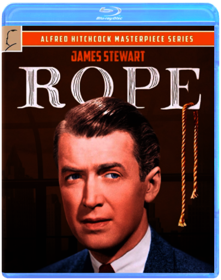 Alfred Hitchcock
Two wealthy young men try to commit the perfect crime by murdering a friend.

Saboteur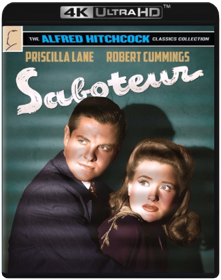 Alfred Hitchcock
Shadow of a Doubt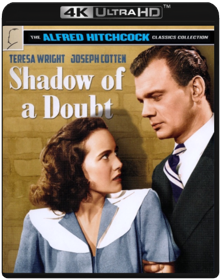 Alfred Hitchcock
Topaz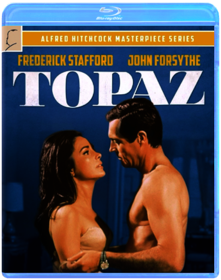 Alfred Hitchcock
The Master of Suspense, Alfred Hitchcock, brought a best-selling spy novel to the screen with riveting results in this spellbinding espionage thriller. John Forsythe star as an American CIA agent who hires a French operative named Devereaux (Frederick Stafford) to go to Cuba and check out rumours of Russian missiles and a NATO spy called Topaz.
Torn Curtain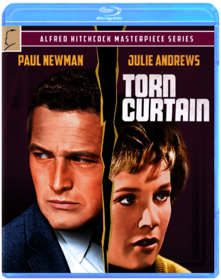 Alfred Hitchcock
Paul Newman and Julie Andrews star in this classic tale of international espionage set behind the Iron Curtain.
The Trouble with Harry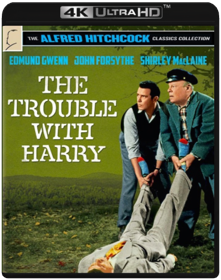 Alfred Hitchcock
Vertigo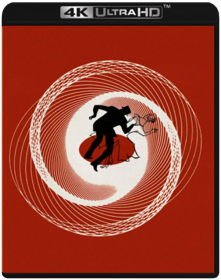 Alfred Hitchcock
A retired San Francisco detective suffering from acrophobia investigates the strange activities of an old friend's much-younger wife, all the while becoming dangerously obsessed with her.