Phantom Thread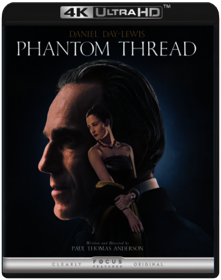 Paul Thomas Anderson
Set in the glamour of the 1950's post-war London, renowned dressmaker Reynolds Woodcock (Daniel Day-Lewis) and his sister Cyril (Lesley Manville) are at the center of the British fashion, dressing royalty, movie stars, heiresses, socialites, debutants and dames with the distinct style of The House of Woodcock. Women come and go through Woodcock's life until he comes across a young, strong-willed woman, Alma (Vicky Krieps), who soon becomes a fixture in his life as his muse and lover. Once controlled and planned, he finds his carefully tailored life disrupted by the scariest curse of all…love. And so begins a Gothic Romance of twists, turns and power struggles of "pure, delicious pleasure"* that is "devilishly funny and luxuriantly sensuous."** * Peter Bradshaw, THE GUARDIAN ** Dana Stevens, SLATE
Dirty Dancing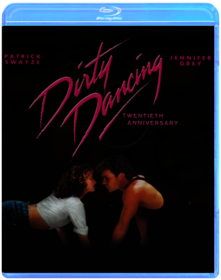 Emile Ardolino
As with Grease (1978) and Footloose (1984) before it, Dirty Dancing was a cultural phenomenon that now plays more like camp. That very campiness, though, is part of its biggest charm. And if the dancing in the movie doesn't seem particularly "dirty" by today's standards—or 1987's—it does take place in an era (the early '60s) when it would have. Frances "Baby" Houseman (Jennifer Grey, daughter of ageless hoofer Joel Grey) has been vacationing in the Catskills with her family for many years. Uneventfully. One summer, she falls under the sway (as it were) of dance instructor Johnny Castle (Patrick Swayze). Baby is a pampered pup, but Johnny is a man of the world. Baby's father, Jake (Law and Order's Jerry Orbach), can't see the basic decency in greaser Johnny that she can. It should come as no surprise to find that Baby, who can be as immature as her name, learns more about love and life—and dancing—from free-spirited Johnny than traditionalist Jake.

Dirty Dancing spawned two successful soundtracks, a short-lived TV series, and a stage musical. It may be predictable, but Grey and Swayze have chemistry, charisma, and all the right moves. It's a sometimes silly movie with occasionally mind-boggling dialogue—"No one puts Baby in a corner!"—that nonetheless carries an underlying message about tolerance and is filled with the kind of exuberant spirit that's hard for even the most cynical to resist. Not that they'd ever admit it. —Kathleen C. Fennessy
The Fountain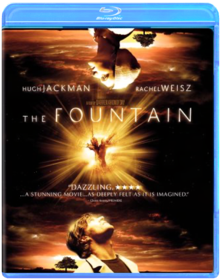 Darren Aronofsky
Fountain, The (BD)
Kicking and Screaming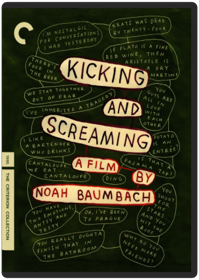 Noah Baumbach
After college graduation, Grover's girlfriend Jane tells him she's moving to Prague to study writing. Grover declines to accompany her, deciding instead to move in with several friends, all of whom can't quite work up the inertia to escape their university's pull. Nobody wants to make any big decisions that would radically alter his life, yet none of them wants to end up like Chet, the professional student who tends bar and is in his tenth year of university studies.
Crisis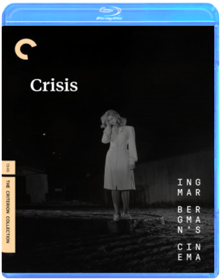 Ingmar Bergman
Urban beauty-shop proprietress Miss Jenny arrives in an idyllic rural town one morning to whisk away her eighteen-year-old daughter, Nelly, whom she abandoned as a child, from the loving woman who has raised her. Once in Stockholm, Nelly receives a crash course in adult corruption and wrenching heartbreak.
A Lesson in Love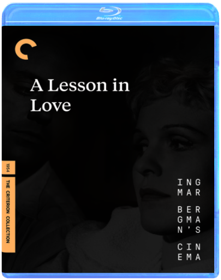 Ingmar Bergman
A couple deep into their married years seek fresh pastures. David, a gynecologist, falls for one of his patients, while his wife, Marianne, flounces off to Copenhagen to renew her fling with a sculptor.

Smiles of a Summer Night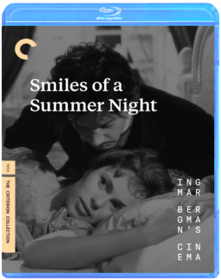 Ingmar Bergman
A trio of couples meet at a country estate for a weekend vacation, but there, under the idyllic summer moonlight, a series of swapping interludes ensues.

Summer Interlude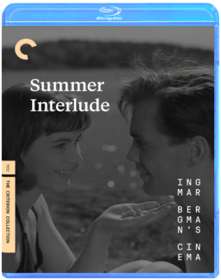 Ingmar Bergman
An accomplished ballet dancer is haunted by her tragic youthful affair with a shy, handsome student.
Summer with Monika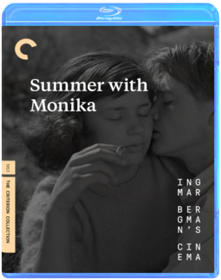 Ingmar Bergman
A girl and boy from working-class families in Stockholm run away from home to spend a secluded, romantic summer at the beach. Inevitably, it is not long before the pair are forced to return to reality.
Wild Strawberries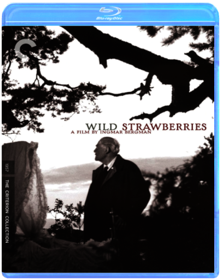 Ingmar Bergman
Traveling to accept an honorary degree, Professor Isak Borg—masterfully played by veteran director Victor Sjöström (The Phantom Carriage)—is forced to face his past, come to terms with his faults, and make peace with the inevitability of his approaching death. Through flashbacks and fantasies, dreams and nightmares, Wild Strawberries dramatizes one man's remarkable voyage of self-discovery. This richly humane masterpiece, full of iconic imagery, is a treasure from the golden age of art-house cinema and one of the films that catapulted Ingmar Bergman (The Seventh Seal) to international acclaim.
Wild Strawberries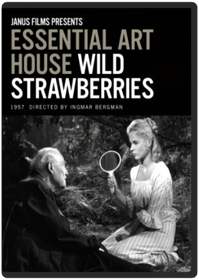 Ingmar Bergman
Weaving a tapestry of memory and dreams, Ingmar Bergman delves into the past of aged professor Isak Borg, en route to receive an award from his alma mater for a life he no longer understands. Following directly on the heels of his international breakthrough The Seventh Seal, the alternately warm and nightmarish Wild Strawberries cemented Bergman as the leading art-house visionary of his era.
Wild Strawberries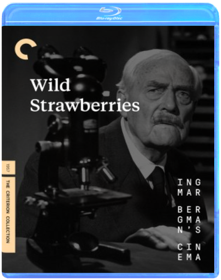 Ingmar Bergman
Traveling to accept an honorary degree, Professor Isak Borg is forced to face his past, come to terms with his faults, and make peace with the inevitability of his approaching death.
Last Tango in Paris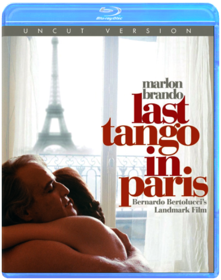 Bernardo Bertolucci
Penetrate the moody, sensual world of Last Tango in Paris, and prepare yourself for "the most controversial film of its era" (Leonard Maltin). Nominated for two Academy Awards® Director (Bernardo Bertolucci) and Actor (Marlon Brando) and exuding a sexual energy unlike any film before or after, this is the scintillating classic that shocked a nation... and "altered the face of an art form" (Pauline Kael). He (Brando) is a 45-year old American living in Paris, haunted by his wife's suicide. She (Maria Schneider, Jane Eyre) is a 20-year-old Parisian beauty engaged to a young filmmaker. Though nameless to each other, these tortured souls come together to satisfy their sexual cravings in an apartment as bare as their dark, tragic lives. Caught up in the frenzied beat of a carnal dance they cannot seem to stop, these unlikely lovers take their passion to erotic heights and depths beyond anything they could ever have imagined.
Behind Covent Walls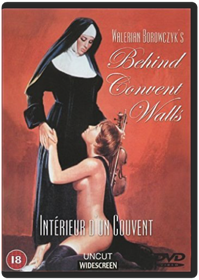 Walerian Borowczyk
Directed by Walerian Borowczyk. Starring Marina Pierro, Ligia Branice, Mario Maranzana.
Immoral Tales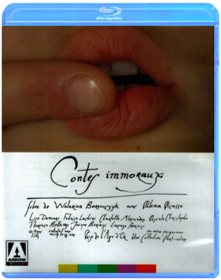 Walerian Borowczyk
Four erotic tales from in various historical eras. The first, 'The Tide', is set in the present day, and concerns a student and his young female cousin stranded on the beach by the tide, secluded from prying eyes. 'Therese Philosophe' is set in the nineteenth century, and concerns a girl being locked in her bedroom, where she contemplates the erotic potential of the objects contained within it. 'Erzsebet Bathory' is a portrait of the sixteenth-century countess who allegedly bathed in the blood of virgins, while 'Lucrezia Borgia' concerns an incestuous fifteenth-century orgy involving Lucrezia, her brother, and her father the Pope.

Black Angel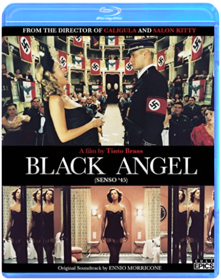 Tinto Brass
In 1945 Italy, Livia (stunning Anna Galiena), the bored wife of an Italian official, recalls the taboo affair she has been having with a much younger Nazi lieutenant (Gabriel Garko). The elation of her middle-aged sexual awakening is soon diminished when she discovers that her lover's intentions are far from honest. Ashamed and betrayed, she must make the difficult decision to resolve her devastating erotic entanglement. Tinto Brass reminds us why he is a master of his art. The lush and sentimental Ennio Morricone score beautifully complements the striking cinematography that contrasts the bliss of a woman's rediscovery with a society ravaged by war. This is Camillo Boito's 1882 novella Senso as only maestro-of-erotica Tinto Brass could tell it. Cult Epics is proud to release this contemporary classic drama on DVD for the first time in the US. Special Features: The Making Of Black Angel Backstage Promo Photo Video Gallery Motion Picture Soundtrack Theatrical Trailer
Frivolous Lola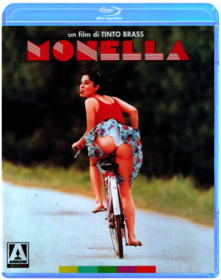 Tinto Brass
The Key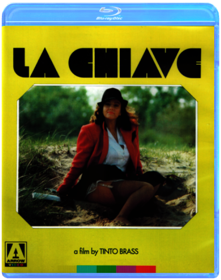 Tinto Brass
United Kingdom released, Blu-Ray/Region B : it WILL NOT play on regular DVD player, or on standard US Blu-Ray player. You need multi-region Blu-Ray player to view it in USA/Canada: LANGUAGES: English ( Dolby Digital 2.0 ), Italian ( Dolby Digital 2.0 ), English ( Subtitles ), WIDESCREEN (1.78:1), SPECIAL FEATURES: Blu-Ray & DVD Combo, Booklet, Interactive Menu, Photo Gallery, Scene Access, Special Edition, Trailer(s), SYNOPSIS: In 1940, a couple celebrate the 20th anniversary of their wedding, but neither of them is fully satisfied with the sexual side of their relationship. Nino (Frank Finlay) and Teresa Rolfe (Stefania Sandrelli) both keep secret diaries in which they reveal their wildest fantasies - Nino wants his far younger wife to become less inhibited and to this end he tries to engineer an affair between her and their daughter's fiancane, Laslo. ...The Key ( 1983 ) ( La chiave ) (Blu-Ray & DVD Combo)
The Voyeur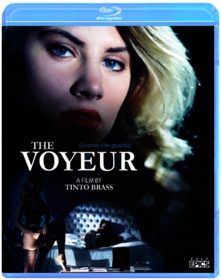 Tinto Brass
Black Orpheus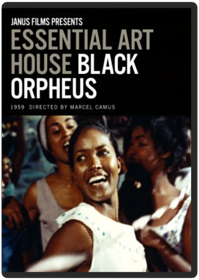 Marcel Camus
It Happened One Night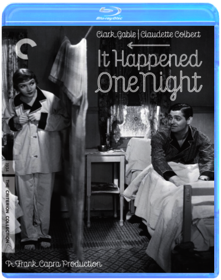 Frank Capra
Frank Capra Academy Award winning classic, starring Clark Gable and Claudette Colbert for your enjoyment.
Children of Paradise
Marcel Carne
Poetic realism reached sublime heights with Children of Paradise (Les enfants du paradis), widely considered one of the greatest French films of all time. This nimble depiction of nineteenth-century Paris's theatrical demimonde, filmed during World War II, follows a mysterious woman (The Pearls of the Crown's Arletty) loved by four different men (all based on historical figures): an actor, a criminal, a count, and, most poignantly, a street mime (La ronde's Jean-Louis Barrault, in a longing-suffused performance for the ages). With sensitivity and dramatic élan, director Marcel Carné (Port of Shadows) and screenwriter Jacques Prévert (Le jour se lève) resurrect a world teeming with hucksters and aristocrats, thieves and courtesans, pimps and seers. Thanks to a major new restoration, this iconic classic looks and sounds richer and more detailed than ever.
Ballad of a Soldier
Grigori Chukhrai
Russian soldier Alyosha Skvortsov is granted a visit with his mother after he singlehandedly fends off two enemy tanks. As he journeys home, Alyosha encounters the devastation of his war-torn country, witnesses glimmers of hope among the people, and falls in love. With its poetic visual imagery, Grigori Chukhrai's Ballad of a Soldier is an unconventional meditation on the effects of war, and a milestone in Russian cinema.
Beauty and the Beast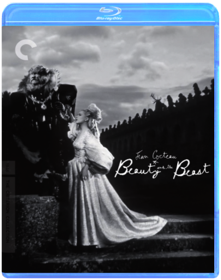 Jean Cocteau
Beauty and the Beast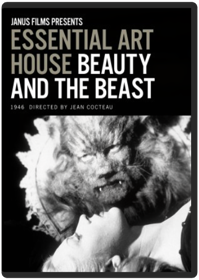 Jean Cocteau
Once upon a time, in a world of magic and wonder, the true love of a beautiful girl may finally dispel the torment of feral but gentle-hearted beast. "Beauty and the Beasts (La Belle et la Bete) is a landmark feat of cinematic fantasy, in which master fi
Real Genius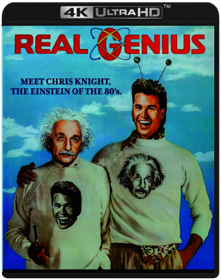 Martha Coolidge
Whiz-kids (Val Kilmer and Gabe Jarrett) plot their revenge on a think tank that has them working onsecret weapons for the military.

When sold by Amazon.com, this product is manufactured on demand using BD-R recordable media. Amazon.com's standard return policy will apply.
Marie Antoinette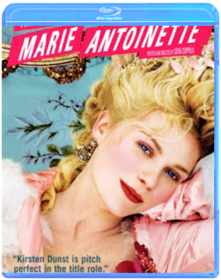 Sofia Coppola
Amazin magical by coppola! Your eyes will be dazzled...
M. Butterfly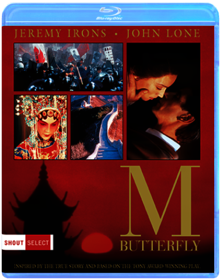 David Cronenberg
Screen adaptation of the acclaimed Broadway play. A French civil service officer risks and then abandons everything in his life in his obsessive pursuit of an enigmatic Chinese opera diva who harbors a secret.
Solo Con Tu Pareja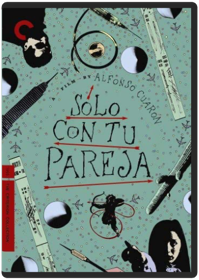 Alfonso Cuarón, Carlos Cuarón
Before Alfonso Cuarón helmed the international sensation Y tu mamá también, he made his mark on Mexican cinema with the ribald and lightning-quick contemporary social satire Sólo con tu pareja. Don Juan-ish yuppie Tomás Tomás (Daniel Giménez Cacho, from Bad Education) spends his nights juggling so many beautiful women that he can't keep their names straight—until one of his many conquests, a spurned nurse, gives him a taste of his own medicine. Beautifully filmed in widescreen by the inimitable Emmanuel Lubezki (The New World), Cuarón's wildly successful feature debut (which has never been released in the U.S.) gave voice to a Mexican middle-class that had remained largely unseen onscreen, and surveys contemporary urban sexual mores with style to spare.
Casablanca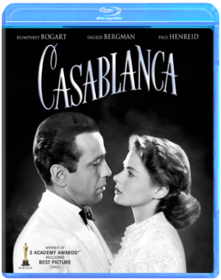 Michael Curtiz
Billy Madison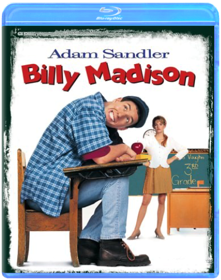 Tamra Davis
Adam Sandler stars as Billy Madison in the outrageous comedy where the subject is always fun. 27-year-old Billy Madison must repeat all 12 grades of school - in just 24 weeks - to earn his father's respect and prove he has what it takes to run the family's multi-million dollar empire. Along the way, Billy falls for his 3rd grade teacher (Bridgette Wilson), gets kicked out of school and must face-off with his nemesis…not to mention a pesky penguin. With hilarious appearances by Chris Farley, Norm MacDonald and Steve Buscemi, this comedy hit gets an A+ for laughs!
The Flesh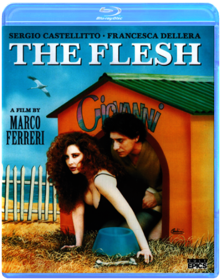 Marco Ferreri
THE FLESH (La Carne) is a romantic black comedy about a divorced piano player named Paolo (Sergio Castellitto) who meets and falls in love with a most beauteously busty woman (bombshell Francesca Dellera), who uses her special powers to turn the man into her slave. The film depicts the oftentimes torturous nature of desire and the power of women in a cinematic work where Francesca becomes a symbolic representation of male desire, with her voluptuous figure and sex appeal being intoxicating to Paolo. While he is completely taken by his desire for Francesca, she eventually gets bored with him and decides to leave. Unfortunately for Francesca, Paolo loves her and has no intention of allowing her to go.

Francesca Dellera was once named in real-life, "the most beautiful woman in the world." She began her career with Tinto Brass' Capriccio, but it was not until her role in La Carne, when premiered at Cannes, that she received international acclaim. Directed by Italian maestro Marco Ferreri, who is best known for such classics as Tales of Ordinary Madness and Le Grand Bouffe, THE FLESH is presented by Cult Epics for the first time in High-definition with exclusive bonus features and a limited edition slipcase with newly commissioned art by Gilles Vranckx.

Special Features:New HD Transfer (from original 35mm film)Behind the Scenes of The FleshInterview with Marco Ferreri, Francesca Dellera & Sergio CastellittoCannes Film Festival 1991Original Theatrical TrailerThe Flesh Lobby Cards photo galleryOriginal art & Slipcase with newly commissioned artwork by Gilles Vranckx - limited to first 3000 copies
I Love You Phillip Morris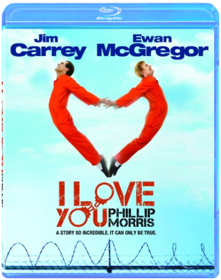 Glenn Ficarra, John Requa
Jim Carrey stars in the "outrageously funny" (Rolling Stone) true story of a spectacularly charismatic con man's journey from small-town businessman to flamboyant white-collar criminal, who repeatedly finds himself in trouble with the law and on the lam – all in the name of love. Costarring Ewan McGregor, I Love You Phillip Morris is an unbelievably true comedy that's being called "the best performance of Carrey's career" (Village Voice).
Cecilia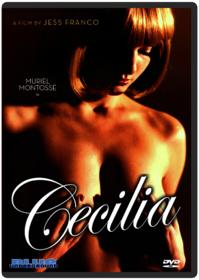 Jesús Franco
After repeatedly flaunting her peerless body to her servants, snobbish aristocrat Cecila becomes the victim of rape. But the experience triggers a carnal awakening, full of socialite sex parties and woodland orgies. And before long, she finds her amorous adventures spinning out of control, particularly when her diplomat husband, André decides to join in on the free-love lifestyle.

Pierrot le fou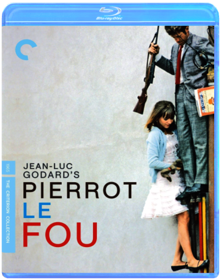 Jean-Luc Godard
Dissatisfied in marriage and life, Ferdinand (Jean-Paul Belmondo) takes to the road with the babysitter, his ex-lover Marianne Renoir (Anna Karina), and leaves the bourgeoisie behind. Yet this is no normal road trip: genius auteur Jean-Luc Godard's tenth feature in six years is a stylish mash-up of consumerist satire, politics, and comic-book aesthetics, as well as a violent, zigzag tale of, as Godard called them, "the last romantic couple." With blissful color imagery by cinematographer Raoul Coutard and Belmondo and Karina at their most animated, Pierrot le fou is one of the high points of the French new wave, and one last frolic before Godard moved ever further into radical cinema.
Eternal Sunshine of the Spotless Mind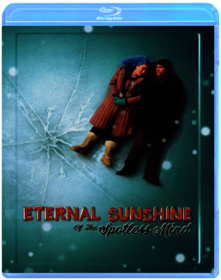 Michel Gondry
The Artist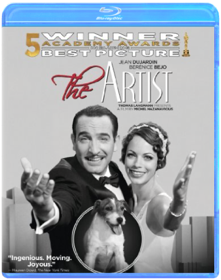 Michel Hazanavicius
Hollywood 1927. George Valentin (Academy Award Winner Jean Dujardin) is a silent movie superstar. The advent of the talkies will sound the death knell for his career and see him fall into oblivion. For young extra Peppy Miller (Berenice Bejo), it seems the sky's the limit - major movie stardom awaits. THE ARTIST tells the story of their interlinked destinies.
Fast Times at Ridgemont High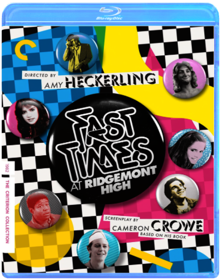 Amy Heckerling
Academy Award winner Sean Penn stars as the unforgettable Jeff Spicoli in the film that defined the outrageous and bold teen comedy genre, Fast Times at Ridgemont High. Follow a group of Southern California high school students as they explore their most important subjects: sex, drugs and rock 'n' roll. Directed by Amy Heckerling (Clueless) and written by Cameron Crowe (Almost Famous), this hilarious portrait of 1980s American teen life features film debuts of future stars Nicolas Cage and Forest Whitaker, plus decade-defining music from The Go-Go's, Oingo Boingo and The Cars.
Foreign Correspondent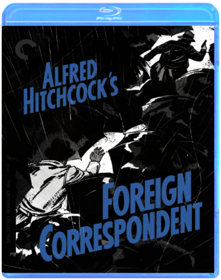 Alfred Hitchcock
A New York crime reporter exposes a Nazi spy ring fronted by a peace organization. Directed by Alfred Hitchcock.
Rebecca
Alfred Hitchcock
Romance becomes psychodrama in Alfred Hitchcock s elegantly crafted Rebecca, his first foray into Hollywood filmmaking. A dreamlike adaptation of Daphne du Maurier's 1938 novel, the film stars the enchanting Joan Fontaine as a young woman who believes she has found her heart's desire when she marries the dashing aristocratic widower Maxim de Winter (played with cunning vulnerability by Laurence Olivier). But upon moving to Manderley her groom s baroque ancestral mansion she soon learns that his deceased wife haunts not only the home but the temperamental, brooding Maxim as well. The start of Hitchcock's legendary collaboration with producer David O. Selznick, this elegiac gothic vision, captured in stunning black and white by George Barnes, took home the Academy Awards for best picture and best cinematography.

TWO-BLU-RAY SPECIAL EDITION FEATURES
- New 4K digital restoration, with uncompressed monaural soundtrack
- Audio commentary from 1990 featuring film scholar Leonard J. Leff
- Isolated music and effects track
- New conversation between film critic and author Molly Haskell and scholar Patricia White
- New interview with special effects historian Craig Barron on the visual effects in Rebecca
- Documentary from 2007 on the making of Rebecca
- Screen, hair, makeup, and costume tests including actors Joan Fontaine, Anne Baxter,
Vivien Leigh, Margaret Sullavan, and Loretta Young
- Casting gallery annotated by director Alfred Hitchcock and producer David O. Selznick
- Television interviews with Hitchcock and Fontaine from 1973 and 1980
- Audio interviews from 1986 with actor Judith Anderson and Fontaine
- Three radio adaptations of Rebecca, from 1938, 1941, and 1950, including Orson Welles s version for the Mercury Theatre
- Theatrical rerelease trailer
- PLUS: An essay by critic and Selznick biographer David Thomson and selected production correspondence, including letters between Hitchcock and Selznick
Pygmalion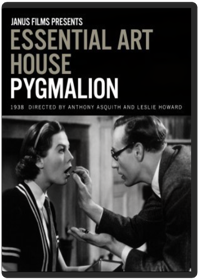 Anthony Asquith Leslie Howard
Brand Name: IMAGE ENTERTAINMENT Mfg#: 715515043519, Shipping Weight: 0.17 lbs, Manufacturer:, Genre: MISCELLANEOUS, All music products are properly licensed and guaranteed authentic.
Amelie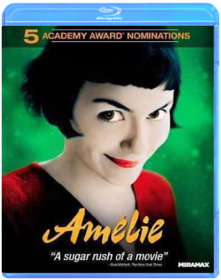 Jean-Pierre Jeunet
Body Heat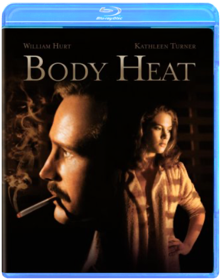 Lawrence Kasdan
The Unbearable Lightness of Being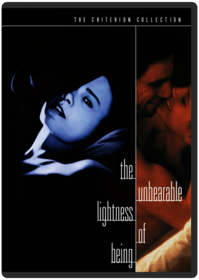 Philip Kaufman
Unbearable Lightness of Being, The: Special Edition (Dbl DVD)
Coming to America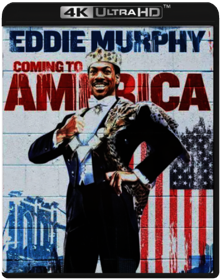 John Landis
Stay As You Are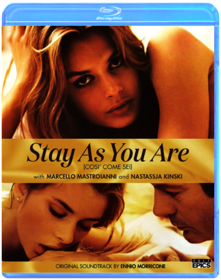 Alberto Lattuada
Brief Encounter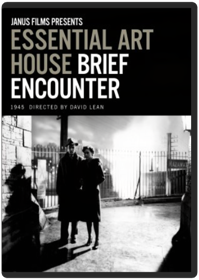 David Lean
An Italian-born housewife and a married stranger meet in a British train station and briefly fall in love.
Doctor Zhivago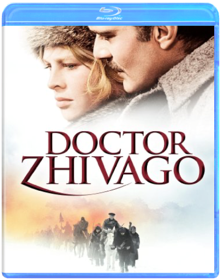 David Lean
David Lean's Doctor Zhivago is an exploration of the Russian Revolution as seen from the point of view of the intellectual, introspective title character (Omar Sharif). As the political landscape changes, and the Czarist regime comes to an end, Dr.Zhivago's relationships reflect the political turmoil raging about him. Though he is married, the vagaries of war lead him to begin a love affair with the beautiful Lara (Julie Christie). But he cannot escape the machinations of a band of selfish and cruel characters: General Strelnikov (Tom Courtenay), a Bolshevik General; Komarovsky (Rod Steiger), Lara's former lover; and Yevgraf (Alec Guinness), Zhivago's sinister half-brother. This epic, sweeping romance, told in flashback, captures the lushness of Moscow before the war and the violent social upheaval that followed. The film is based on the Pulitzer Prize-winning novel by Boris Pasternak.
Summertime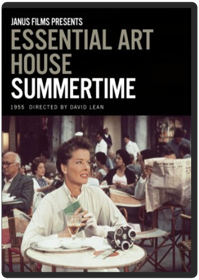 David Lean
JANE HUDSON, A LONELY AND SHELTERED MIDDLE-AGED SPINSTER ON HOLIDAY IN VENICE. HER LONG-DREAMED-OF ROMANCE FINALLY BECOMES A REALITY WHEN SHE MEETS A HANDSOME BUT MARRIED VENETIAN. THEIR ILL-FATED LOVE AFFAIR MAKES FOR A FRESHLY ENDEARING FILM.
Ride with the Devil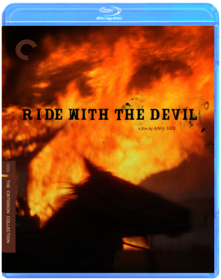 Ang Lee
Ride with the Devil follows four people fighting for truth & justice amidst the turmoil of the American Civil War. The action takes us to no man's land on the Missouri/Kansas border where a staunch loyalist (Ulrich), an immigrant's son (Maguire), a freed slave (Wright) and a young widow (Jewel) learn how to survive in a place without rules and redefine the meaning of bravery and honor.
Summer of Sam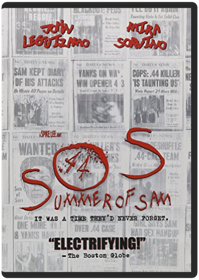 Spike Lee
It's important to note that Spike Lee's drama is not titled Son of Sam. Summer of Sam doesn't chronicle the killer as much as the times: the blistering hot summer of 1977 when the Big Apple's psyche was taken hostage by the lone gunman. We
Shakespeare in Love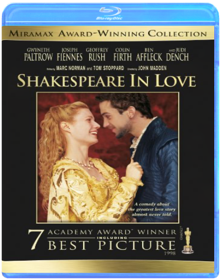 John Madden
Triumphant winner of 7 Academy Awards(R) — including Best Picture — this witty, sexy smash features Oscar(R)-winning Best Actress Gwyneth Paltrow (SLIDING DOORS, THE ROYAL TENENBAUMS) and an amazing cast that includes Academy Award-winners Judi Dench (Best Supporting Actress), Geoffrey Rush (Best Actor — SHINE), and Ben Affleck (GOOD WILL HUNTING, PEARL HARBOR). When Will Shakespeare (Joseph Fiennes — ELIZABETH) needs passionate inspiration to break a bad case of writer's block, a secret romance with the beautiful Lady Viola (Paltrow) starts the words flowing like never before! There are just two things he'll have to learn about his new love: not only is she promised to marry someone else, but she's successfully impersonating a man in order to play the lead in Will's latest production! A truly can't-miss motion picture event with outstanding critical acclaim to match its impressive collection of major awards — everyone will love this funny behind-the-scenes look at the writing of the greatest love story ever told!
Knight of Cups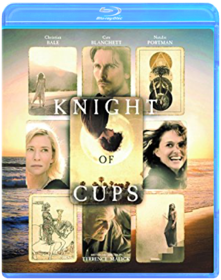 Terrence Malick
Camille 2000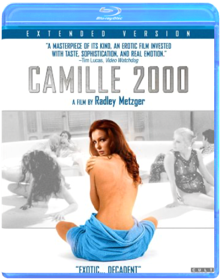 Radley Metzger
A child of the sixties sexual revolution, beautiful, sensuous Marguerite (Daniel Gaubert) is addicted to sex and money. She is kept by a wealthy man, has a string of young lovers and hosts wild orgies in her luxurious villa. When she falls in love with the handsome bachelor Armand (Nino Castelnuova), he insists on absolute fidelity. Known by her reputation, Armand's controlling father soon intervenes, triggering a tragic turn of events. From Radley Metzger, the essential director of elegant erotic arthouse, comes the dazzling new 2000 version of Alexandre Dumas "The Lady of the Camellias."
The Opening of Misty Beethoven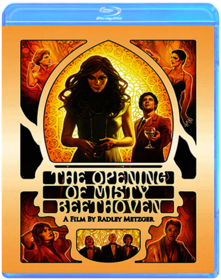 Radley Metzger
Monsoon Wedding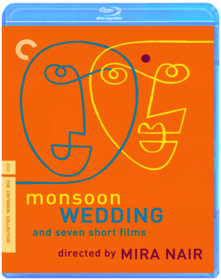 Mira Nair
Cultures and families clash in Mira Nair's exuberant Monsoon Wedding, a mix of comedy and chaotic melodrama concerning the preparations for the arranged marriage of a modern upper-middle-class Indian family's only daughter, Aditi. Of course there are hitches—Aditi has been having an affair with a married TV host; she's never met her husband to be, who lives in Houston; the wedding has worsened her father's hidden financial troubles; even the wedding planner has become a nervous wreck—as well as buried family secrets. But Nair's celebration is ultimately joyful and cathartic: a love song to her home city of Delhi and her own Punjabi family.

DIRECTOR-APPROVED SPECIAL EDITION FEATURES

• New, restored high-definition digital transfer, supervised by director Mira Nair and director of photography Declan Quinn with DTS-HD Master Audio 5.1 soundtrack • Audio commentary featuring Nair • Nair's short documentaries So Far from India (1983), India Cabaret (1985), and The Laughing Club of India (2001), featuring video introductions by the director • Nair's short fiction films The Day the Mercedes Became a Hat (1993), 11'09'01—September 11 (Segment: India) (2002), Migration (2007), and How Can It Be? (2008), featuring video introductions by the director • New video interview with actor Naseeruddin Shah, conducted by Nair • New video interviews with Quinn and production designer Stephanie Carroll • Theatrical trailer • New and improved English subtitle translation • PLUS: An essay by critic and travel writer Pico Iyer
Love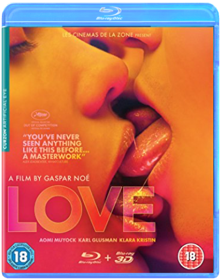 Gaspar Noé
From the controversial diretor of Irreversible and Enter the Void comes a sexual melodrama about a boy and his two girls. It's a love story, which celebrates sex in a joyous way.
The Earrings of Madame de...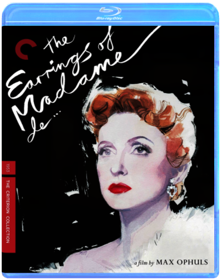 Max Ophuls
The most cherished work from French master Max Ophuls (La ronde), THE EARRINGS OF MADAME DE. . . is a profoundly emotional, cinematographically adventurous tale of deceptive opulence and tragic romance. When an aristocratic woman known only as Madame de (Le plaisir's extraordinary Danielle Darrieux) sells a pair of earrings given to her by her husband (Gaslight's Charles Boyer) in order to pay a debt, she sets off a chain reaction of financial and carnal consequences that can end only in despair. Ophuls's adaptation of Louise de Vilmorin's incisive fin de siècle novel employs the elegant and precise camera work for which the director is so justly renowned, to ravishing effect.
Lola Montes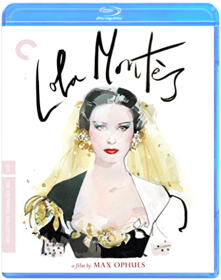 Max Ophuls
The 19th-century courtesan recalls Franz Liszt and the king of Bavaria. Director Max Ophuls' last film.
In The Realm Of The Senses
Nagisa Oshima
Still censored in its own country, In the Realm of the Senses (Ai no corrida), by Japanese director Nagisa Oshima, remains one of the most controversial films of all time. A graphic portrayal of insatiable sexual desire, Oshima's film, set in 1936 and based on a true incident, depicts a man and a woman (Tatsuya Fuji and Eiko Matsuda) consumed by a transcendent, destructive love while living in an era of ever escalating imperialism and governmental control. Less a work of pornography than of politics, In the Realm of the Senses is a brave, taboo-breaking milestone.

SPECIAL EDITION FEATURES:
New, restored high-definition digital transfer with uncompressed monaural soundtrack
New audio commentary with film scholar Tony Rayns
New interview with actor Tatsuya Fuji
A 1976 interview with director Nagisa Oshima and actors Fuji and Eiko Matsuda, and a 2003 program featuring interviews with consulting producer Hayao Shibata, line producer, Koji Wakamatsu, assistant director Yoichi Sai, and film distributor Yoko Asakura
Deleted footage
U.S. trailer
New and improved English subtitle translation
PLUS: A booklet featuring a new essay by Japanese film scholar Donald Richie and a reprinted interview with Oshima
Phantom of the Paradise
Brian De Palma
Phantom Of The Paradise is a ground-breaking cult film favorite from acclaimed writer/director Brian De Palma (Carrie, Dressed To Kill).

Paul Williams wrote the acclaimed score for this musical horror classic, and stars as an evil record tycoon haunted and taunted by the disfigured composer Winslow Leach (William Finley, Sisters) he once wronged. Cheered by the Los Angeles Times as a delightful, outrageous…visual triumph, and also starring Jessica Harper (Suspiria, Shock Treatment) and Gerrit Graham (Used Cars, Terrorvision), this hilarious send-up of the glam rock era is pure entertainment from beginning to end.
Frank & Eva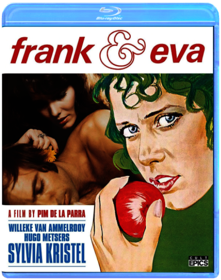 Pim de la Parra
FRANK & EVA: Living Apart Together

Frank (BLUE MOVIE's Hugo Metsers) and Eva (THE LIFT's Willeke van Ammelrooy) cannot live with or without each other. In the liberal 1970s, Frank sleeps with every woman he can get. Eva, meanwhile, is looking for more security and wants to start a family. Frank's behavior frustrates her so much that she starts an affair with their mutual friend. This social drama offers a view on relationships not much different than today. For Sylvia Kristel (her debut prior to EMMANUELLE), a special role was written after she said to Pim de la Parra, "Why won't you discover me? I'm the best."

Frank & Eva is the second artsploitation film by director Pim de la Parra, after he produced BLUE MOVIE with his partner Wim Verstappen. Cult Epics presents its worldwide premiere on Blu-ray and DVD, in High-definition with extensive bonus features.

SPECIAL FEATURES:

New High-definition transfer.
Audio Commentary by Pim de la Parra (2018).
Up Front & Naked: Sex in Dutch films (2017) featurette with Willeke van Ammelrooy a.o.
Frank & Eva Poster & Photo Gallery.
Sylvia Kristel Film Poster Gallery.
Original Theatrical Trailers.
Medea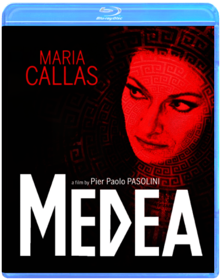 Pier Paolo Pasolini
Based on the Greek classic by Euripides, Pasolini's Medea tells the tale of Jason, the leader of the invincible army, and his quest for the Golden Fleece. Meeting the priestess of the Flees, Medea (Callas), Jason falls in love with her and takes her home as she sacrifices everything to be with him, including dismembering her own brother. Years later he spurns her for a new love, the young and beautiful Glauce. Medea, using her witch-craft powers, exacts a terrible revenge upon Jason leading to a terrifying climax where loyalty and betrayal are tried before the altar of human sacrifice. Opera legend Maria Callas stars in her only dramatic film role ever. Restored and re-mastered from a new 35mm film-to-tape transfer.
Election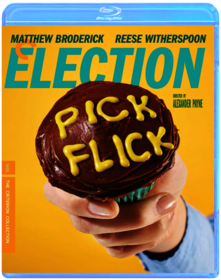 Alexander Payne
Perky, overachieving Tracy Flick (Reese Witherspoon) gets on the nerves of history teacher Jim McAllister (Matthew Broderick) to begin with, but after she launches her campaign for high-school president and his personal life starts to fall apart, things spiral out of control. In Alexander Payne's satire Election, the teacher becomes unhealthily obsessed with cutting his student down to size, covertly backing a spoiler candidate to stop her from steamrolling to victory, and putting in motion a series of dirty tricks and reckless promises with uncanny real-world political parallels. Adapting a then-unpublished novel by Tom Perrotta, Payne grounds the absurdity of his central dynamic in the recognizable the setting is his hometown of Omaha, and the accomplished cast is rounded out with nonprofessionals and distills his closely observed take on deeply flawed humanity to its bitter but stealthily sympathetic essence.

DIRECTOR-APPROVED BLU-RAY SPECIAL EDITION FEATURES
- New, restored 4K digital transfer, supervised and approved by cowriter-director Alexander Payne, with 5.1 surround DTS-HD Master Audio soundtrack
- Audio commentary from 2008 featuring Payne
- New interview with Payne
- New interview with actor Reese Witherspoon
- The Passion of Martin, Payne's 1991 UCLA senior thesis film
- TruInside: 'Election,' a 2016 documentary featuring on-set footage and interviews with cast and crew
- Omaha local-news reports on the film's production
- Trailer
- PLUS: An essay by critic Dana Stevens
- More!
Bitter Moon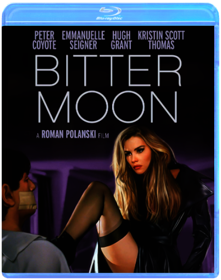 Roman Polanski
Legendary filmmaker Roman Polanski (Chinatown, Rosemary's Baby, Repulsion) explores the sexy side of obsession and the wild side of romance in this outrageous look at the dark side of love. Starring Peter Coyote (Heart of Midnight), Emmanuelle Seigner (Frantic), Hugh Grant (Notting Hill) and Kristin Scott Thomas (The English Patient). A mild-mannered man (Grant) attempts to rekindle the sexual fire in his marriage while on a cruise, but he develops an irresistible infatuation with an eccentric paraplegic's wife (Seigner). Offbeat and original, this voyage of wild obsession puts a whole new twist on the concept of marital bliss. Featuring dazzling performances and nasty comic moments, Bitter Moon is a hilarious walk on the wild side. Stunningly shot by Tonino Delli Colli (Once Upon a Time in America) with a beautiful score by Vangelis (Blade Runner). Co-starring Victor Banerjee (A Passage to India).

Special Features:
-NEW Interview with star Peter Coyote
-NEW Audio Commentary by Film Historian Troy Howarth
-Theatrical Trailer
Tess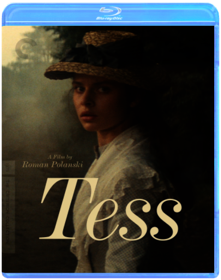 Roman Polanski
New in the factory-sealed shrinkwrap. Tracking is included for U.S. orders.
The Life and Death of Colonel Blimp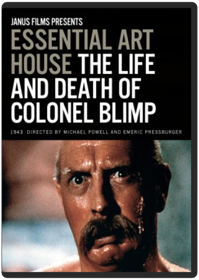 Michael Powell, Emeric Pressburger
Famous British cartoon character Colonel Blimp was made flesh and blood in Michael Powell and Emeric Pressburger's complex, humane portrait of a well-mannered soldier, whom the film follows through the first half of the twentieth century. Made during wartime, The Life and Death of Colonel Blimp ignited controversy: Winston Churchill himself denounced its sympathetic view of a German soldier. Today it is considered one of the filmmakers' greatest achievements.
The Life and Death of Colonel Blimp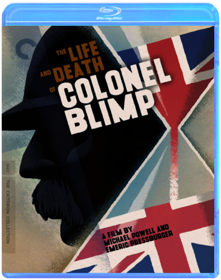 Michael Powell, Emeric Pressburger
Purple Rain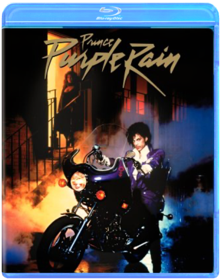 Prince, Albert Magnoli
A Day in the Country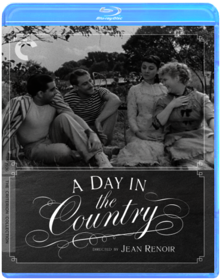 Jean Renoir
This bittersweet work from Jean Renoir (The Rules of the Game), based on a story by Guy de Maupassant, is a tenderly comic idyll about a city family's picnic in the French countryside and the romancing of the mother and grown daughter by two local men. Conceived as part of a larger project that was never completed, shot in 1936, and released ten years later, the warmly humanist vignette A Day in the Country ranks among Renoir's most lyrical films, with a love for nature imbuing its every beautiful frame.
Valley of the Dolls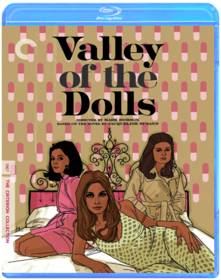 Mark Robson
Valley of the Dolls (The Criterion Collection) [Blu-ray] [Blu-ray] [2016] ...
I Heart Huckabees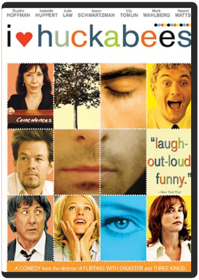 David O. Russell
Dustin Hoffman and Lily Tomlin lead an all-star cast including Jude Law, Naomi Watts and Mark Walhberg in this outrageous comedy from director/co-writer David O. Russell (Three Kings). Kindhearted but confused activist Andrew Markovski hires a pair of screwball "existential detectives" (Hoffman and Tomlin) to help him find the meaning of life. All the while, a sexy, French author (Isabelle Huppert) is trying to throw a wrench in their plan by seducing andrew's mind and body.
Crimes of Passion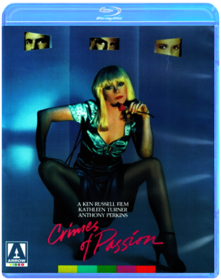 Ken Russell
The Age of Innocence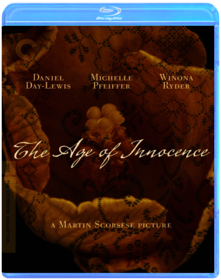 Martin Scorsese
No filmmaker captures the grandeur and energy of New York like Martin Scorsese. With this sumptuous romance, he meticulously adapted the work of another great New York artist, Edith Wharton, bringing to life her tragic novel of the cloistered world of Gilded Age Manhattan. THE AGE OF INNOCENCE tells the story of Newland Archer (Daniel Day-Lewis), whose engagement to an innocent socialite (Winona Ryder) binds him to the codes and rituals of his upbringing. But when her cousin (Michelle Pfeiffer) arrives in town on a wave of scandal after separating from her husband, she ignites passions in Newland he never knew existed. Swelling with exquisite period detail, this film is an alternately heartbreaking and satirical look at the brutality of old-world America.

DIRECTOR-APPROVED BLU-RAY SPECIAL EDITION FEATURES
- New, restored 4K digital transfer, approved by director Martin Scorsese, with 5.1 surround DTS-HD Master Audio soundtrack
- New interviews with Scorsese, coscreenwriter Jay Cocks, production designer Dante Ferretti, and costume designer Gabriella Pescucci
- INNOCENCE AND EXPERIENCE, a 1993 documentary on the making of the film
- Trailer
- PLUS: An essay by critic Geoffrey O'Brien
Top Gun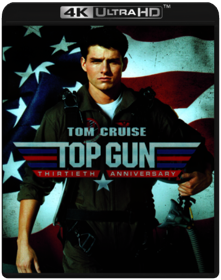 Tony Scott
Top Gun takes a look at the danger and excitement that awaits every pilot at the Navy's prestigious fighter weapons school. Tom Cruise is superb as Pete "Maverick" Mitchell, a daring young flyer who's out to become the best of the best. And Kelly McGillis sizzles as the civilian instructor who teaches Maverick a few things you can't learn in a classroom.
Miss Julie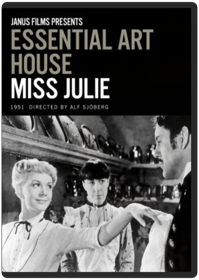 Alf Sjöberg
Swedish filmmaker Alf Sjöberg s visually innovative, Cannes Grand Prix winning adaptation of August Strindberg s renowned 1888 play (censored upon its first release in the United States for its adult content) brings to scalding life the excoriating words of the stage s preeminent surveyor of all things rotten in the state of male-female relations. Miss Julie vividly depicts the battle of the sexes and classes that ensues when a wealthy businessman s daughter (Anita Bjork, in a fiercely emotional performance) falls for her father s bitter servant. Celebrated for its unique cinematic style, Sjöberg s film was an important turning point in Scandinavian cinema.

SPECIAL EDITION FEATURES:

New, restored high-definition digital transfer

New video essay by film historian Peter Cowie

Archival television interview with director Alf Sjöberg

A 2006 television documentary about the play Miss Julie and author August Strindberg

Theatrical trailer

New and improved English subtitle translation

PLUS: A booklet featuring new essays by film scholars Peter Matthews and Birgitta Steene
Mallrats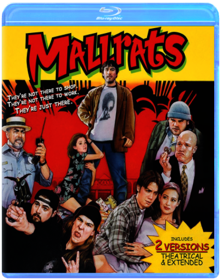 Kevin Smith
From director Kevin Smith (Clerks), comes the outrageous story of two loafers who spend way too much time hanging out at the mall in Mallrats. When Brodie (Jason Lee) is dumped by his girlfriend (Shannen Doherty), he retreats to the mall with his best friend T.S. (Jeremy London), whose girlfriend has also left him. Between brooding and visits to the food court, the unmotivated twosome decide to win their girlfriends back with the help of the ultimate delinquents, Silent Bob (Kevin Smith) and Jay (Jason Mewes), whose continuing adventures take the word "nuisance" to a whole new level.
Taboo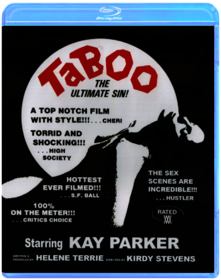 Kirdy Stevens
Barcelona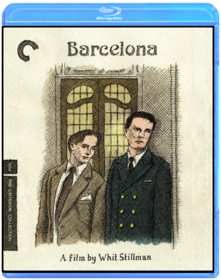 Whit Stillman
Women and Cold War politics surround a U.S. sales rep and his Navy-officer cousin in Spain. Directed by Whit Stillman.
Love & Friendship
Whit Stillman
LOVE & FRIENDSHIP is an adaptation of Jane Austen's novella Lady Susan in which a beautiful young widow Lady Susan Vernon (Kate Beckinsale) visits her in-laws' estate while waiting for social chatter about her personal indiscretions to pass. While there, the intelligent, flirtatious, and amusingly egotistical Lady Vernon decides to secure a husband for herself and her rather reluctant daughter, Frederica. Enlisting the assistance of her old friend Alicia (Chloe Sevigny), Lady Vernon attracts the simultaneous attention of the young, handsome Reginald DeCourcy, the rich and silly Sir James Martin and the divinely handsome, but married, Lord Manwaring, complicating matters severely.
Crazy/Beautiful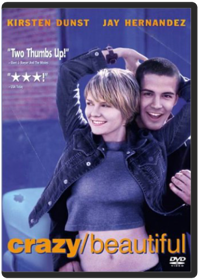 John Stockwell
Fate steps in and brings together two high school seniors from opposite sides of the track in this sexy, fun, and energetic story of first love. Nicole (Kirsten Dunst, BRING IT ON) is the 17-year-old troubled daughter of a wealthy congressman who never met a rule she didn't break. Carlos (hot newcomer Jay Hernandez) is an A-student with big dreams who endures a two-hour bus ride every morning to attend high school in an upscale L.A. neighborhood. Their innocent flirtations quickly develop into passionate love, but Nicole's self-destructive behavior threatens their relationship and puts Carlos' promising future in jeopardy. Will their intense passion keep them together despite the objections of their families, or will Carlos be forced to plan his future ... without Nicole? Surprises lie at every turn in this wildly seductive and critically acclaimed drama.
The Shape of Water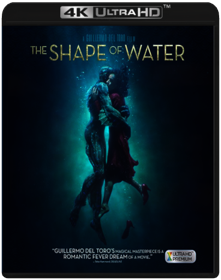 Guillermo del Toro
Nymphomaniac - Volume 1 and Volume 2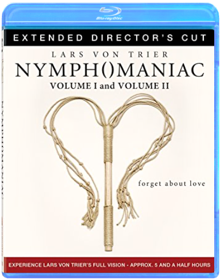 Lars von Trier
EXTENDED DIRECTOR'S CUT VOL. I is the story of Joe (Charlotte Gainsbourg), a self-diagnosed nymphomaniac who is discovered badly beaten in an alley by an older bachelor, Seligman (Stellan Skarsgård), who takes her into his home. As he tends to her wounds, she recounts the erotic story of her adolescence and young-adulthood (portrayed in flashback by newcomer Stacy Martin). VOLUME I also stars Shia LaBeouf, Christian Slater, Uma Thurman, Sophie Kennedy Clark, Connie Nielsen and Udo Kier. EXTENDED DIRECTOR'S CUT VOL. II continues with the story of the self-professed nymphomaniac Joe (Charlotte Gainsbourg) and her adulthood, during which her journey of self-discovery leads to darker complications. The film stars Jamie Bell, Willem Dafoe, Mia Goth and Jean-Marc Barr in addition to Stellan Skarsgård, Stacy Martin and Shia LaBeouf.
Jules and Jim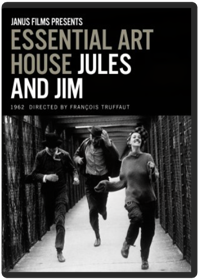 François Truffaut
Brand Name: CRITERION COLLECTION INC Mfg#: 715515056717, Shipping Weight: 1.00 lbs, Manufacturer: CRITERION, Genre: Drama, All music products are properly licensed and guaranteed authentic.
Flesh + Blood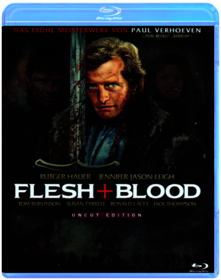 Paul Verhoeven
Betrayed by power. Corrupted by love. Bound by honor. In the battle between good and evil, only the strong survive! From visionary director Paul Verhoeven (Robocop) comes this 'vivid and muscular' (Variety) epic adventure of medieval bravery and blood lust starring Rutger Hauer (Blade Runner) and Jennifer Jason Leigh (Rush). In the chaotic, morally bankrupt Europe of 1510, a cold-hearted warrior named Martin (Hauer) leads his motley crew of mercenaries into battle to reclaim the castle of an ousted nobleman. But when the despot betrays them, Martin and his band of ruffians strike back by kidnapping the innocent young maiden (Leigh) betrothed to the nobleman's son - a fearless Renaissance man who must risk life and limb to rescue the woman he loves! The Stellar cast includes Tom Burlinson, Jack Thompson, Susan Tyrrell, Bruno Kirby and Brion James.

Special Features:
-Audio Commentary by Director Paul Verhoeven
-Composing Flesh + Blood Featurette
-Original Theatrical Trailer
The Room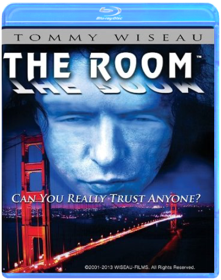 Tommy Wiseau
The Room Blu-ray will feature the first ever option of Combination Languages (CL) Combo Languages in which you can view multiple subtitles on screen simultaneously. It is the first Blu-ray format in the world. It features English, French, Spanish, Italian, German options. The Room Blu-ray has additional special features like behind the scenes footage, scene selection, trailers, deleted scenes, photo gallery and interviews.
Scott Pilgrim vs. The World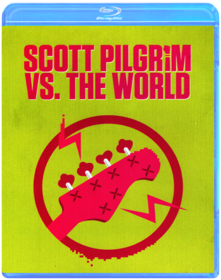 Edgar Wright
Game on! Scott Pilgrim just met the girl of his dreams…literally. But in order for them to date, he must defeat her seven evil exes — a rogues' gallery — including an infamous skateboarder, a vegan rock star and fearsome identical twins! From the genre-smashing director of Hot Fuzz and Shaun of the Dead comes "a true original" (Entertainment Weekly) powered up by wit, action and groundbreaking visuals that you will want to watch again as soon as it's over!
Pride & Prejudice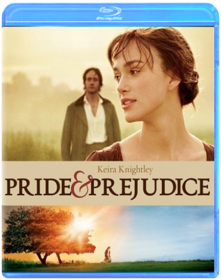 Joe Wright
Academy Award nominee Keira Knightley stars in the greatest love story of all time. When Elizabeth Bennet (Knightley) meets the handsome Mr. Darcy (Matthew Macfadyen), she believes he is the last man on earth she could ever marry. But as their lives become intertwined, she finds herself captivated by the very person she swore to loathe for all eternity. Jane Austen's masterpiece novel comes to the screen in the film critics said "makes you believe in true love and happily-ever-after" (Stephen Holden, The New York Times).
Legends of the Fall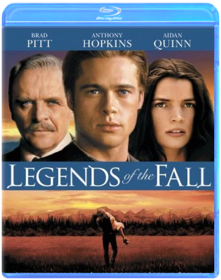 Edward Zwick
1994 Oscar(r) Winner: Best Cinematography. Based on the novella by Jim Harrison, this sweeping romantic epic is about the Ludlow brothers—two men (Brad Pitt, Aidan Quinn) in love with the same woman (Julia Ormond). Also starring Anthony Hopkins. Directed by Edward Zwick (The Siege). Screenplay by Susan Shilliday and Bill Wittliff.