Stagecoach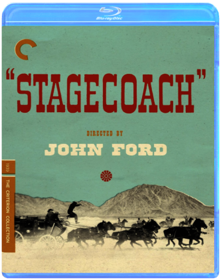 Dorothy Spencer, Otho Lovering, John Ford
This is where it all started. John Ford's smash hit and enduring masterpiece Stagecoach revolutionized the western, elevating it from B movie to the A-list. The quintessential tale of a group of strangers thrown together into extraordinary circumstances—traveling a dangerous route from Arizona to New Mexico—Stagecoach features outstanding performances from Hollywood stalwarts Claire Trevor, John Carradine, Thomas Mitchell, and, of course, John Wayne, in his first starring role for Ford, as the daredevil outlaw the Ringo Kid. Superbly shot and tightly edited, Stagecoach (Ford's first trip to Monument Valley) is Hollywood storytelling at its finest.
My Darling Clementine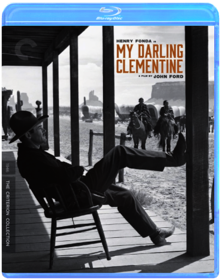 John Ford
John Ford's masterful western stars Henry Fonda as Wyatt Earp, who arrives in the lawless Arizona town of Tombstone on a cattle drive with his brothers. A deadly encounter with the ruthless Clanton family leads Wyatt to become the town marshal and culminates in a fateful confrontation at the O.K. Corral. Walter Brennan, Linda Darnell, Cathy Downs, and Victor Mature as "Doc" Holliday also star. Pre-release version; 103 min.
Jubal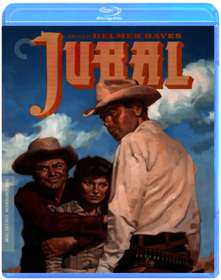 Delmer Daves
A trio of exceptional performances from Glenn Ford (3:10 to Yuma), Ernest Borgnine (Marty), and Rod Steiger (On the Waterfront) form the center of JUBAL, an overlooked Hollywood treasure from genre master Delmer Daves (3:10 to Yuma). In this Shakespearean tale of jealousy and betrayal, Ford is an honorable itinerant cattleman, befriended and hired by Borgnine's bighearted ranch owner despite his unwillingness to talk about his past. When the new hand becomes the target of the flirtatious attentions of the owner's bored wife (Valerie French) and is entrusted by the boss with a foreman's responsibilities, his presence at the ranch starts to rankle his shifty fellow cowhand, played by Steiger. The resulting emotional showdown imparts unparalleled psychology intensity to this western, a vivid melodrama featuring expressive location photography in Technicolor and CinemaScope.
3:10 to Yuma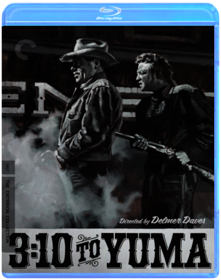 Delmer Daves
In this beautifully shot and acted, psychologically complex western, Van Heflin (Shane) is a mild-mannered cattle rancher who takes on the task of shepherding a captured outlaw, played with cucumber-cool charisma by Glenn Ford (The Big Heat), to the train that will take him to prison. This apparently simple plan turns into a nerve-racking cat-and-mouse game that will test each man's particular brand of honor. Based on a story by Elmore Leonard (Get Shorty), 3:10 TO YUMA is a thrilling, humane action movie, directed by the supremely talented studio filmmaker Delmer Daves (Jubal) with intense feeling and precision.
A Fistful of Dollars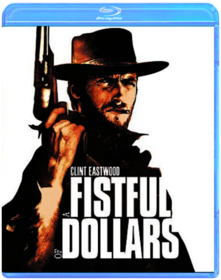 Sergio Leone
The Man with No Name Trilogy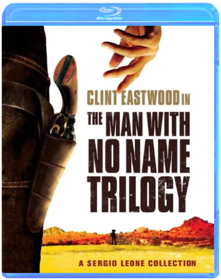 Sergio Leone
Sergio Leone "spaghetti westerns" did not simply add a new chapter to the genre…they reinvented it. From his shockingly violent and stylized breakthrough, A Fistful of Dollars, to the film Quentin Tarantino calls "the best-directed movie of all time," The Good, the Bad and the Ugly, Leone's vision did for westerns what talkies did for all movies back in the 1920s: it elevated them to an entirely new art form. Fully restored, presented in high definition with their best-ever audio, and including audio commentaries, featurettes and more, these films are much more than the definitive Leone collection...they are the most ambitious and influential westerns ever made.

A Fistfull Of Dollars
Clint Eastwood's legendary "Man With No Name" makes his powerful debut in this thrilling, action-packed classic in which he manipulates two rival bands of smugglers and sets in motion a plan to destroy both in a series of brilliantly orchestrated setups, showdowns and deadly confrontations.

For A Few Dollars More
Oscar® Winner Clint Eastwood** continues his trademark role in this second installment of the trilogy, this time squaring off with Indio, the territory's most treacherous bandit. But his ruthless rival, Colonel Mortimer (Lee Van Cleef, High Noon), is determined to bring Indio in first...dead or alive!

The Good, The Bad And The Ugly
The invincible "Man With No Name" (Eastwood) aligns himself with two gunslingers (Lee Van Cleef and Eli Wallach) to pursue a fortune in stolen gold. But teamwork doesn't come naturally to such strong-willed outlaws, and they soon discover that their greatest challenge may be to stay focused – and stay alive – in a country ravaged by war.
For a Few Dollars More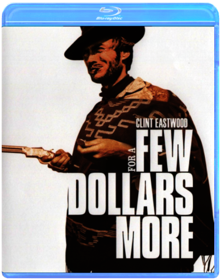 Sergio Leone
The Good, The Bad, and the Ugly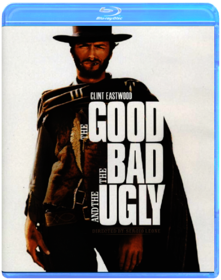 Sergio Leone
The Shooting/Ride in the Whirlwind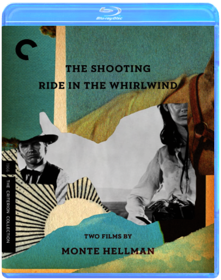 Monte Hellman
Criterion 734/735 (2014 First Printing)
Django, Kill... If You Live, Shoot!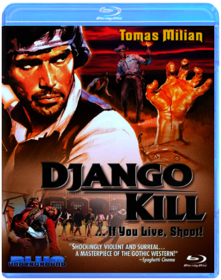 Giulio Questi
El Topo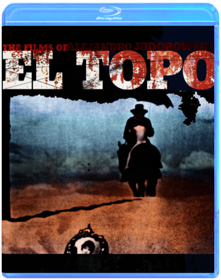 Alejandro Jodorowsky
It was the landmark cult film that began the whole Midnight Movie phenomena of the counterculture crazy 1970s. EL TOPO was the most talked about, most controversial quasi-Western head trip ever made, transforming the way risk-taking audiences, seeking mainstream Hollywood alternatives, watched edgy underground films. Classic Americana and avant-garde European cinema sensibilities meet Zen Buddhism and the Bible as master gunfighter and cosmic mystic El Topo (played by writer/director Alejandro Jodorowsky) must defeat his four sharp-shooting rivals on an ever-increasingly bizarre path to allegorical self-enlightenment and surreal resurrection.
Wake in Fright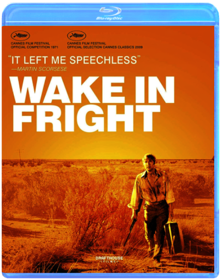 Ted Kotcheff
Includes SRM Free Digital Download

Awe-inspiring, brutal and stunning, WAKE IN FRIGHT is the story of John Grant, a bonded teacher who arrives in the rough outback mining town of Bundanyabba, planning to stay overnight before catching the plane to Sydney. But, as his one night stretches to five, he plunges headlong toward his own destruction. When the alcohol-induced mist lifts, the educated John Grant is no more. Instead there is a self-loathing man in a desolate wasteland, dirty, red-eyed, sitting against a tree and looking at a rifle with one bullet left... Believed lost for many years, WAKE IN FRIGHT has been painstakingly restored by Australia's National Film and Sound Archive and AtLab Deluxe, and is presented in its original uncompromising form.
Three Amigos!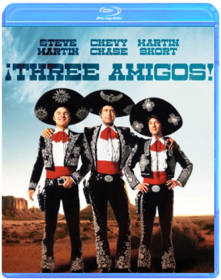 John Landis
Steve Martin, Chevy Chase, and Martin Short travel a dusty road to adventure in this zany mix of sharp one-liners and clever sight gags. The "Three Amigos" are a silent screen comedy act who have seen better days. So has a remote Mexican hamlet which is being terrorized by a fierce bandit gang. In desperation a naïve villager sends the actors a telegram asking for their help. Thinking they're being offered a fortune for a personal appearance, the hapless trio arrives in Mexico, only to discover this time they're dodging real bullets. Directed by John Landis (Animal House, Trading Places), here is a comedy about three loveable bumblers who are in way over their heads but come what may, they'll always remain the THREE AMIGOS!
Young Guns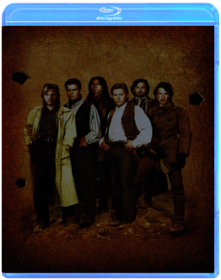 Christopher Cain
The year is 1878, Lincoln County. John Tunstall, a British ranchowner, hires six rebellious boys as "regulators" to protect his ranch against the ruthless Santa Fe Ring. When Tunstall is killed in an ambush, the Regulators, led by the wild-tempered Billy the Kid (Estevez), declare war on the Ring. As their vendetta turns into a bloody rampage, they are branded outlaws, becoming the objects of the largest manhunt in Western history.
Unforgiven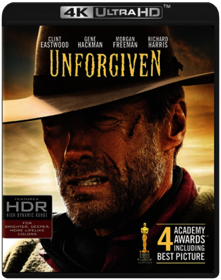 Clint Eastwood
Tombstone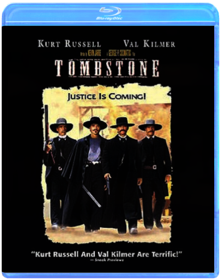 George P. Cosmatos
Legends of the Fall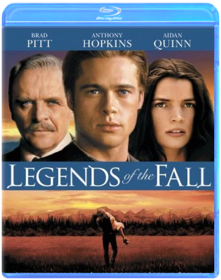 Edward Zwick
1994 Oscar(r) Winner: Best Cinematography. Based on the novella by Jim Harrison, this sweeping romantic epic is about the Ludlow brothers—two men (Brad Pitt, Aidan Quinn) in love with the same woman (Julia Ormond). Also starring Anthony Hopkins. Directed by Edward Zwick (The Siege). Screenplay by Susan Shilliday and Bill Wittliff.
Desperado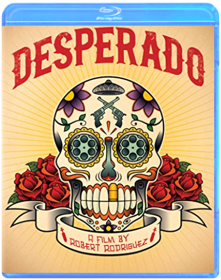 Robert Rodriguez
Desperado Limited Edition SteelBook Blu-ray. Region A, B & C Blu-ray.
The Quick and the Dead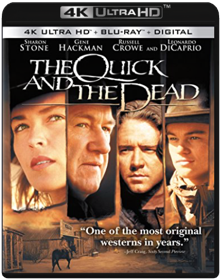 Sam Raimi
In this edgy and darkly humorous Western, a mysterious young woman rides into the lawless town of Redemption to settle an old score that has haunted her since she was a child. She becomes swept up in a deadly quick-draw tournament and, in order to win her revenge, must compete in a contest in which gunslingers from all over put their lives on the line for fame and fortune.
3:10 to Yuma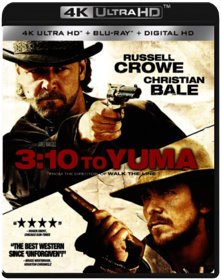 Delmer Daves
There Will Be Blood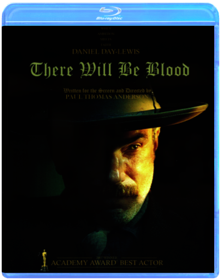 Paul Thomas Anderson
A sprawling epic of family, faith, power and oil, There Will Be Blood is set on the incendiary frontier of California's turn-of-the-century petroleum boom. The story chronicles the life and times of one Daniel Plainview (Daniel Day-Lewis), who transforms himself from a down-and-out silver miner raising a son on his own into a self-made oil tycoon. When Plainview gets a mysterious tip-off that there's a little town out West where an ocean of oil is oozing out of the ground, he heads with his son, H.W. (Dillon Freasier), to take their chances in dust-worn Little Boston. In this hardscrabble town, where the main excitement centers around the holy roller church of charismatic preacher Eli Sunday (Paul Dano), Plainview and H.W. make their lucky strike. But even as the well raises all of their fortunes, nothing will remain the same as conflicts escalate and every human value – love, hope, community, belief, ambition and even the bond between father and son – is imperiled by corruption, deception and the flow of oil.
The Good, the Bad, the Weird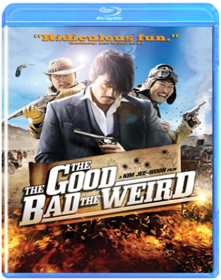 Ji-Woon Kim
From South Korea comes this wild take on Sergio Leone s classic spaghetti Western The Good, the Bad and the Ugly. It s 1930s Manchuria and greed is in the air. A manic outlaw, a nasty holy man and a determined bounty hunter are all in hot pursuit of a treasure map. Throw in Chinese gangsters, the Japanese army and other rival factions also in pursuit of the invaluable map, and it all comes down to a you ve-got-to-see-it-to-believe-it showdown in the desert. One of the most expensive films ever made in South Korea, THE GOOD, THE BAD, THE WEIRD was the talk of festivals worldwide and won such prizes as the Asia Pacific Screen Award for its cinematography and the Asian Film Award for Best Supporting Actor (Jung Woo-sung).
Django Unchained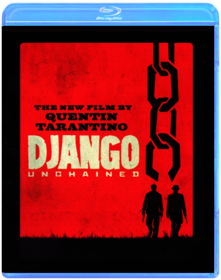 Quentin Tarantino
Set in the South two years before the Civil War, DJANGO UNCHAINED stars Academy Award ®-winner Jamie Foxx as Django, a slave whose brutal history with his former owners lands him face-to-face with a German-born bounty hunter Dr. King Schultz (Academy Award®-winner Christolph Waltz). Schultz is on the trail of the murderous Brittle brothers, and only Django can lead him to his bounty. The unorthodox Schultz acquires Django with a promise to free him upon the capture of the Brittles – dead or alive.

Success leads Schultz to free Django, though the two men choose not to go their separate ways. Instead, Schultz seeks out the South's most wanted criminals with Django by his side. Honing vital hunting skills, Django remains focused on one goal: finding and rescuing Broomhilda (Kerry Washington), the wife he lost to the slave trade long ago.

Django and Schultz's search ultimately leads them to Calvin Candie (Academy Award®-nominee Leonardo DiCaprio), the proprietor of "Candyland," an infamous plantation. Exploring the compound under false pretenses, Django and Schultz rouse the suspicion of Stephen (Academy Award®-nominee Samuel L. Jackson), Candie's trusted house slave. Their moves are marked, and a treacherous organization closes in on them. If Django and Schultz are to escape with Broomhilda, they must choose between independence and solidarity, between sacrifice and survival…
Bone Tomahawk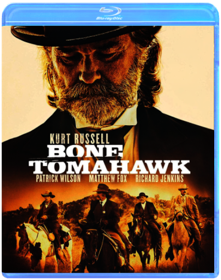 S. Craig Zahler
When a group of cannibal savages kidnaps settlers from the small town of Bright Hope, an unlikely team of gunslingers, led by Sheriff Franklin Hunt (Kurt Russell), sets out to bring them home. But their enemy is more ruthless than anyone could have imagined, putting their mission – and survival itself – in serious jeopardy. Kurt Russell (The Hateful Eight, Tombstone) leads an all-star cast, including Patrick Wilson (Insidious), Matthew Fox ("Lost") and Richard Jenkins (The Visitor) in this gritty, action-packed thriller chronicling a terrifying rescue mission in the Old West.
The Hateful Eight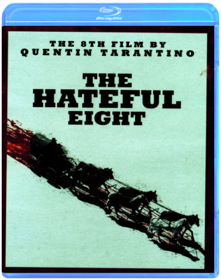 Quentin Tarantino
Blu-ray SteelBook packaging
The Hateful Eight - Extended Verion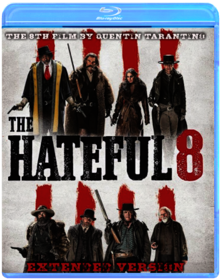 Quentin Tarantino