'Round Midnight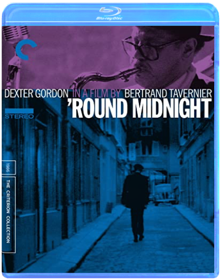 Bertrand Tavernier
The 3 Penny Opera
Georg Wilhelm Pabst
3 Women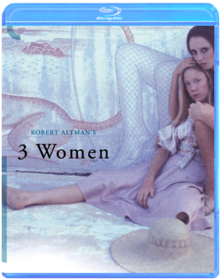 Robert Altman
And so I descend once more into the mysterious depths of "3 Women," a film that was imagined in a dream. Robert Altman's 1977 masterpiece tells the story of three women whose identities blur, shift and merge until finally, in an enigmatic last scene, they have formed a family, or perhaps have become one person. I have seen it many times, been through it twice in shot-by-shot analysis, and yet it always seems to be happening as I watch it. Recurring dreams are like that: We have had them before, but have not finished with them, and we return because they contain unsolved enigmas.

Shelley Duvall, Sissy Spacek and Janice Rule play the three women, who live in an apartment complex in the California desert. Duvall plays Millie Lammoreaux, who works as a therapist in a senior care center; Spacek plays Pinky Rose, who gets a job there and becomes Millie's roommate. Rule is Willie Hart, the pregnant wife of the building owner, who moves within a sad silence, holding herself apart from the others, and paints on the bottom of the pool godlike creatures, bizarre and fantastical men and women who menace one another.
There are men all around, but only one drifts drunkenly into focus. This is Edgar (Robert Fortier), Willie's husband, who speaks gruffly in a low, sardonic voice, and defines himself with guns, motorcycles and beer. He has an awkward jocular style based on his pose as a chivalrous gunslinger, but is a drunk and a lech and seems hardly able to see his wife. The other men, at work and around the pool in the evening, are objects of Millie's fascination, and she seems always in a state of preparing for dates and dinners that never happen.
In the opening scenes, the three women represent three roles that women often play. Willie is the mother, pregnant with sad knowledge, an earth goddess who drifts across the desert landscape in a world of her own. Millie is a chirpy consumerette who studies the women's magazines, "coordinates" her wardrobe by wearing yellows and whites, plans her meals by the time it takes to prepare them, and obsessively shares recipes. Pinky arrives in the movie unformed and childlike; she blows bubbles into her Coke through the straw, she impishly walks in step behind the twins who work at the senior center, she makes faces, she tells Millie "You're the most perfect person I've ever met."
The early passages of the film focus on Millie's relentlessly cheerful attempts to ingratiate herself with her neighbors and co-workers, who ignore her and then ridicule her among themselves. She dreams of dates with Tom, who presides over the grill at poolside dinners, and with the doctors in the hospital across the street from the senior center, but we cringe when she joins the doctors in their commissary for lunch and sits between two of them, who talk right through her. In a movie filled with mirrors, reflections and multiple images, Millie always seems to be primping, making minute adjustments to her clothes and hair, perfecting her makeup, admiring herself in reflection while no one else seems to quite see her.
Millie is ordered to show Pinky the ropes at work. Their dialogue in the scene is precise and exactly heard, the American idiom. Preparing to take her into the heated exercise pool, Millie asks Pinky, "What's wrong with you?" Pinky doesn't think anything is. "Well there has to be something wrong with you, or otherwise why would you be here?" Pinky finally figures out Millie is addressing her as a hypothetical patient, for purposes of demonstration. "Oooh, my head!" she says like a child. "Oooh, my legs hurt!" Later, she suddenly plunges underwater and Millie has to drag her up, looking around uneasily to see if anyone noticed.
There is water all through the movie. Altman says the opening shot represents the amniotic fluid surrounding a fetus. The second shot shows old people descending slowly into the exercise pool — returning to the water from where their lives began. A wavy line that drifts across the screen from time to time might be an umbilical cord. Willie's sinister images live at the bottom of the swimming pool, and at a crucial turning point Pinky jumps into the pool from the balcony, is knocked out, rescued, and taken to the hospital.
Altman says Ingmar Bergman's "Persona" was one of his influences, and we can see that in the way Pinky does secret things to hurt Millie, spies on her secrets, and eventually tries to absorb and steal her identity. "Persona" has a central moment of violence in which the film seems to break and the story must begin again, and Pinky's dive into the pool works in the same way, as a definitive tear in the structure of the film. It reassembles itself with Pinky in control. She wears Millie's clothes, uses her social security number, reads her diary. In an early scene, Millie assigned them each a twin bed, and now Pinky moves over and takes Millie's bed. Millie calls her "Pinky" and she explodes: "How many times do I have to tell you? My name's not Pinky! It's Mildred!"
Shelley Duvall's reaction shots during these developments are a study in unease. Millie knows something sinister is happening, but is confused and baffled by Pinky's behavior. Consider the strange scene in the hospital, when two visitors (John Cromwell and Ruth Nelson) appear and identify themselves as Pinky's parents. Pinky says she doesn't know them and has never seen them before. Certainly they look too old to be her parents (Cromwell was in his 90s when the film was made). Who, then, are they? Imposters? Grandparents or adoptive parents? We never really know. Pinky arrives in the desert without a past and essentially without an identity, and simply takes Millie's. And all the while, at a deeper, instinctive level, the Willie character exists beneath their consciousness and will eventually absorb them both.
I saw the film first at Cannes, where it won the best actress award for Duvall (she also later won the Los Angeles Film Critics' award, and Spacek won with the New York Film Critics Circle award). Altman told me the story came to him in a dream: "All complete. The story, the casting, everything." He wrote it down and tried to film it as he dreamed it. Like many dreams, it ends without concluding, and seems to shift toward deeper and more disturbing implications just before fading out. In his DVD commentary, Altman speculates about the film's meaning just as a viewer might, acknowledges that some aspects remain a mystery to him, and provides a startling possibility about the film's last shot. The camera pulls away from the house where the three women now live, and pans over to a pile of discarded tires. "If you were to ask me where I think Edgar is at the end of the film," Altman says, "I think he's buried under those tires."
But of course nothing concrete in the film supports that. No matter. The movie is whole and complete without being lucid and logical. It circles back on itself, Altman says. There are scenes of acute social observation, including the degrees of cruelty that Millie must endure, and details of specific behavior, as when Pinky squirts a cheese spread on crackers, and then spills a bottled shrimp cocktail on her dress. The senior center is run by a couple who seem to have traded genders; the doctor seems effeminate, and his female administrator seems masculine. Much is made of specifics: How to use the time clock, how to get off early on Fridays, how "we don't like the twins." Sometimes the details repeat as in a dream — the way Millie's yellow dresses always get caught in her car door, for example. Gerald Busby's ominous atonal score is a counterpoint to such daily events.
And against these realistic details Altman marshals the force of dreams. In dreams we test new identities, cast our friends in shifting roles, and find ourselves inexplicably at new jobs or in new places where the rules are explained but we never quite understand them. Here the dream is perhaps shared by all three women, each one imagining the other two, each one lacking what the others possess. As men rumble without consequence in the background, they feel their way through mystery toward each other, Willie with sad resignation, Pinky with avid emotional hunger, and Millie, poor Millie, because she knows not what else to do.

3:10 to Yuma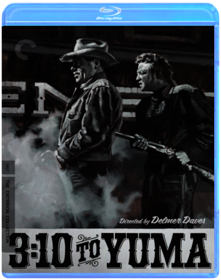 Delmer Daves
In this beautifully shot and acted, psychologically complex western, Van Heflin (Shane) is a mild-mannered cattle rancher who takes on the task of shepherding a captured outlaw, played with cucumber-cool charisma by Glenn Ford (The Big Heat), to the train that will take him to prison. This apparently simple plan turns into a nerve-racking cat-and-mouse game that will test each man's particular brand of honor. Based on a story by Elmore Leonard (Get Shorty), 3:10 TO YUMA is a thrilling, humane action movie, directed by the supremely talented studio filmmaker Delmer Daves (Jubal) with intense feeling and precision.
8½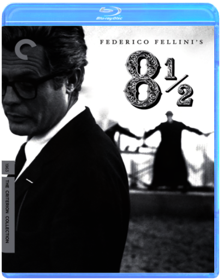 Federico Fellini
Marcello Mastroianni plays Guido Anselmi, a director whose new project is collapsing around him, along with his life. One of the greatest films about film ever made, Federico Fellini's 8½ (Otto e mezzo) turns one man's artistic crisis into a grand epic of the cinema. An early working title for 8½ was The Beautiful Confusion, and Fellini's masterpiece is exactly that: a shimmering dream, a circus, and a magic act.
8½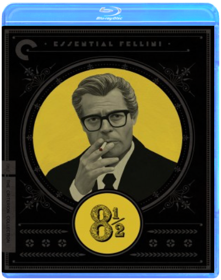 Federico Fellini
12 Angry Men
Sidney Lumet
12 Angry Men, by Sidney Lumet, may be the most radical big-screen courtroom drama in cinema history. A behind-closed-doors look at the American legal system as riveting as it is spare, the iconic adaptation of Reginald Rose's teleplay stars Henry Fonda as the initially dissenting member of a jury of white men ready to pass judgment on a Puerto Rican teenager charged with murdering his father. What results is a saga of epic proportions that plays out in real time over ninety minutes in one sweltering room. Lumet's electrifying snapshot of 1950s America on the verge of change is one of the great feature-film debuts.
The 39 Steps
Alfred Hitchcock
The 39 Steps is a heart-racing spy story by Alfred Hitchcock (Psycho), following Richard Hannay (Oscar winner Robert Donat of Goodbye, Mr. Chips), who stumbles into a conspiracy that thrusts him into a hectic chase across the Scottish moors—a chase in which he is both the pursuer and the pursued—as well as into an expected romance with the cool Pamela (Madeline Carroll). Adapted from a novel by John Buchan, this classic wrong-man thriller from the Master of Suspense anticipates the director's most famous works (especially North by Northwest), and remains one of his cleverest and most entertaining films.
1984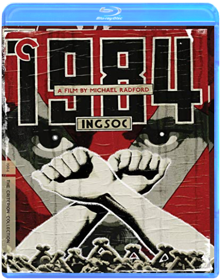 Michael Radford
After the Rehearsal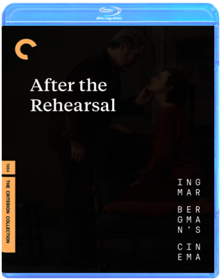 Ingmar Bergman
With this spare chamber piece, set in an empty theater, Ingmar Bergman returned to his perennial theme of the permeability of life and art. Lingering after a rehearsal for August Strindberg's A Dream Play (a touchstone for the filmmaker throughout his career), eminent director Henrik (Erland Josephson) enters into a frank and flirtatious conversation with his up-and-coming star, Anna (Lena Olin), leading him to recall his affair with Anna's late mother, the self-destructive actress Rakel (Ingrid Thulin). The sharply written and impeccably performed After the Rehearsal, originally made for television, pares away all artifice to examine both the allure and the cost of a life in the theater.
The Age of Innocence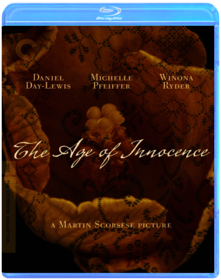 Martin Scorsese
No filmmaker captures the grandeur and energy of New York like Martin Scorsese. With this sumptuous romance, he meticulously adapted the work of another great New York artist, Edith Wharton, bringing to life her tragic novel of the cloistered world of Gilded Age Manhattan. THE AGE OF INNOCENCE tells the story of Newland Archer (Daniel Day-Lewis), whose engagement to an innocent socialite (Winona Ryder) binds him to the codes and rituals of his upbringing. But when her cousin (Michelle Pfeiffer) arrives in town on a wave of scandal after separating from her husband, she ignites passions in Newland he never knew existed. Swelling with exquisite period detail, this film is an alternately heartbreaking and satirical look at the brutality of old-world America.

DIRECTOR-APPROVED BLU-RAY SPECIAL EDITION FEATURES
- New, restored 4K digital transfer, approved by director Martin Scorsese, with 5.1 surround DTS-HD Master Audio soundtrack
- New interviews with Scorsese, coscreenwriter Jay Cocks, production designer Dante Ferretti, and costume designer Gabriella Pescucci
- INNOCENCE AND EXPERIENCE, a 1993 documentary on the making of the film
- Trailer
- PLUS: An essay by critic Geoffrey O'Brien
Alambrista!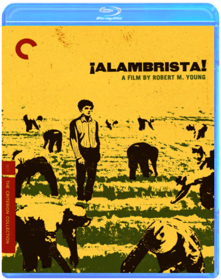 Robert M. Young
In Alambrista!, a farmworker sneaks across the border from Mexico into California in an effort to make money to send to his family back home. It is a story that happens every day, told here in an uncompromising, groundbreaking work of realism from American independent filmmaker Robert M. Young (Dominick and Eugene). Vivid and spare where other films about illegal immigration might sentimentalize, Young's take on the subject is equal parts intimate character study and gripping road movie, a political work that never loses sight of the complex man at its center. Alambrista!, winner of the Cannes Film Festival s inaugural Camera d'Or in 1978, remains one of the best films ever made on this perennially relevant topic.
All About Eve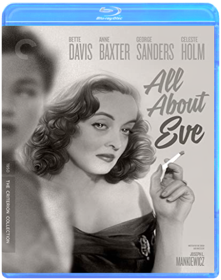 Joseph L. Mankiewicz
All About My Mother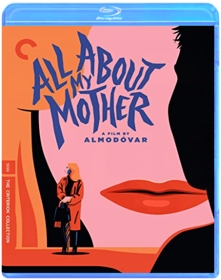 Pedro Almodóvar
All That Heaven Allows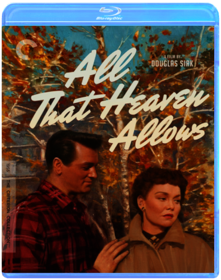 Douglas Sirk
Friends and family want a rich widow to end her romance with a tree surgeon about 15 years her junior.
All That Jazz
Bob Fosse
Criterion version of the iconic dance film . . .
All These Women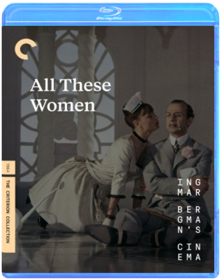 Ingmar Bergman
A pretentious music critic visits the summer home of a celebrated cellist, hoping to write a biography. He is stymied by the cellist's "harem," who know just how to play him like an instrument. Having cleverly dealt with the virtuoso's vanity and infantilism, they now toy with his would-be biographer, who appears to want to become the man he is writing about.
Amarcord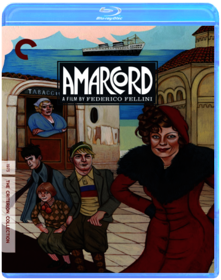 Federico Fellini
In his carnivalesque portrait of provincial Italy during the Fascist period, Federico Fellini satirizes his youth and turns daily life into a circus of social rituals, adolescent desires, male fantasies, and political repartee, all set to Nino Rota's classic, nostalgia-tinged score. The Academy Award-winning Amarcord was one of Fellini's most popular films and remains one of cinema's enduring treasures.
Amarcord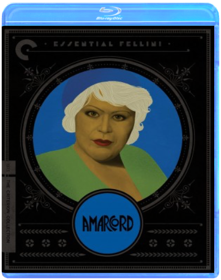 Federico Fellini
Anatomy of a Murder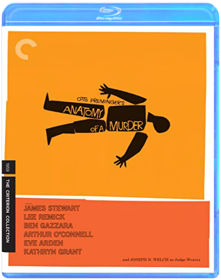 Otto Preminger
A virtuoso James Stewart (Vertigo) plays a small-town Michigan lawyer who takes on a difficult case: that of a young Army lieutenant (The Killing of a Chinese Bookie's Ben Gazzara) accused of murdering the local tavern owner who he believes raped his wife (Days of Wine and Roses' Lee Remick). This gripping, envelope-pushing courtroom potboiler, the most popular film from Hollywood provocateur Otto Preminger (Laura), was groundbreaking for the frankness of its discussion of sex—more than anything else, it is a striking depiction of the power of words. With its outstanding supporting cast—including a young George C. Scott (Patton) as a fiery prosecuting attorney and legendary real-life attorney Joseph N. Welch as the judge—and influential jazz score by Duke Ellington, Anatomy of a Murder is a Hollywood landmark; it was nominated for seven Oscars, including best picture.
And the Ship Sails On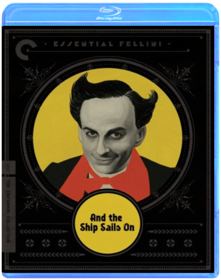 Federico Fellini
Andrei Rublev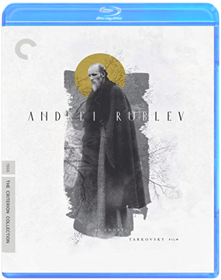 Andrei Tarkovsky
Antichrist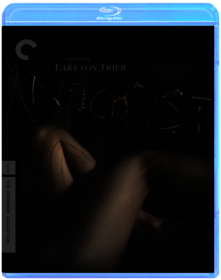 Lars von Trier
Arabian Nights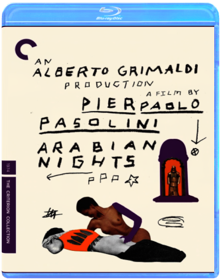 Pier Paolo Pasolini
Army of Shadows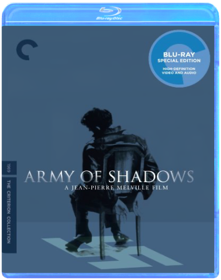 Jean-Pierre Melville
This masterpiece by Jean-Pierre Melville (Le doulos, Le cercle rouge) about the French Resistance went unreleased in the United States for thirty-seven years, until its triumphant theatrical debut in 2006. Atmospheric and gripping, Army of Shadows is Melville's most personal film, featuring Lino Ventura (Le deuxième souffle), Paul Meurisse (Diabolique), Jean-Pierre Cassel (The Discreet Charm of the Bourgeoisie), and the incomparable Simone Signoret (Casque d'or, Diabolique) as intrepid underground fighters who must grapple with their conception of honor in their battle against Hitler's regime.
The Asphalt Jungle
John Huston
In a smog-choked city somewhere in the American Midwest, an aging criminal mastermind, newly released from prison, hatches a plan for a million-dollar jewel heist and draws a wealthy lawyer and a cherry-picked trio of outlaws into his carefully devised but inevitably doomed scheme. Anchored by an abundance of nuanced performances from a gifted ensemble including a tight-jawed Sterling Hayden (Dr. Strangelove) and a sultry Marilyn Monroe (Some Like It Hot) in her breakout role this gritty crime classic by John Huston (The Maltese Falcon) climaxes in a meticulously detailed anatomy of a robbery that has reverberated through the genre ever since. An uncommonly naturalistic view of a seamy underworld, The Asphalt Jungle painstakingly depicts the calm professionalism and toughness of its gangster heroes while evincing a remarkable depth of compassion for their all-too-human fragility, and it showcases a master filmmaker at the height of his powers.

BLU-RAY SPECIAL EDITION FEATURES
- New 2K digital restoration, with uncompressed monaural soundtrack
- Audio commentary from 2004 by film historian Drew Casper, featuring recordings of actor James Whitmore
- New interviews with film noir historian Eddie Muller and cinematographer John Bailey
- Archival footage of writer-director John Huston discussing the film
- Pharos of Chaos, a 1983 documentary about actor Sterling Hayden
- Episode of the television program City Lights from 1979 featuring John Huston
- Audio excerpts of archival interviews with Huston
- Excerpts from footage of the 1983 AFI Lifetime Achievement Award ceremony honoring Huston, featuring actor Sam Jaffe and the filmmaker
- Trailer
- New English subtitle translation
- PLUS: An essay by critic Geoffrey O Brien - More!
An Autumn Afternoon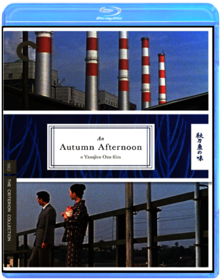 Yasujiro Ozu
The final film from Yasujiro Ozu (Tokyo Story) was also his last masterpiece, a gently heartbreaking story about a man's dignifed resignation to life's shifting currents and society's modernization. Though widower Shuhei (frequent Ozu leading man Chishu Ryu) has been living comfortably for years with his grown daughter, a series of events leads him to accept and encourage her marriage and departure from their home. As elegantly composed and achingly tender as any of the Japanese master's films, An Autumn Afternoon is one of cinema's fondest farewells.
Autumn Sonata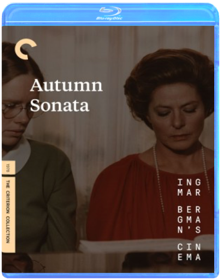 Ingmar Bergman
Babette's Feast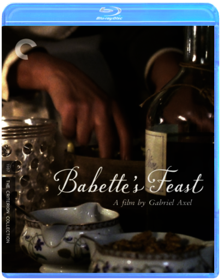 Gabriel Axel
At once a rousing paean to artistic creation, a delicate evocation of divine grace, and the ultimate film about food, the Oscar-winning BABETTE'S FEAST is a deeply beloved cinematic treasure. Directed by Gabriel Axel and adapted from a story by Isak Dinesen, this is the layered tale of a French housekeeper with a mysterious past who brings quiet revolution in the form of one exquisite meal to a circle of starkly pious villagers in late nineteenth-century Denmark. BABETTE'S FEAST combines earthiness and reverence in an indescribably moving depiction of pleasure that goes to your head like fine champagne.
Badlands
Terrence Malick
Badlands announced the arrival of a major talent: Terrence Malick (Days of Heaven). His impressionistic take on the notorious Charles Starkweather and Caril Ann Fugate killing spree of the late 1950s uses a serial-killer narrative as a springboard for an oblique teenage romance, lovingly and idiosyncratically enacted by Martin Sheen (Apocalypse Now) and Sissy Spacek (Carrie). The film also introduced many of the elements that would earn Malick his passionate following: the enigmatic approach to narrative and character, the unusual use of voice-over, the juxtaposition of human violence with natural beauty, the poetic investigation of American dreams and nightmares. This debut has spawned countless imitations, but none have equaled its strange sublimity.
The Ballad of Gregorio Cortez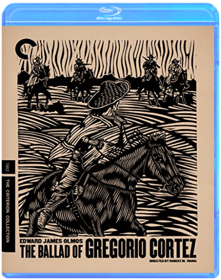 Robert M. Young
The Ballad of Narayama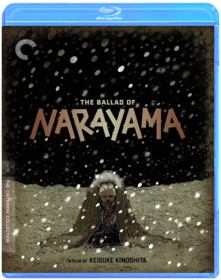 Keisuke Kinoshita
This haunting, kabuki-inflected version of a Japanese folk legend is set in a remote mountain village, where food is scarce and tradition dictates that citizens who have reached their seventieth year must be carried to the summit of Mount Narayama and left there to die. The sacrificial elder at the center of the tale is Orin (Ugetsu's Kinuyo Tanaka), a dignified and dutiful woman who spends her dwindling days securing the happiness of her loyal widowed son with a respectable new wife. Filmed almost entirely on cunningly designed studio sets, in brilliant color and widescreen, The Ballad of Narayama is a stylish and vividly formal work from Japan's cinematic golden age, directed by the dynamic Keisuke Kinoshita (Twenty-four Eyes).
Barcelona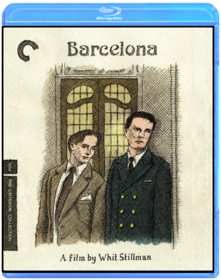 Whit Stillman
Women and Cold War politics surround a U.S. sales rep and his Navy-officer cousin in Spain. Directed by Whit Stillman.
Barry Lyndon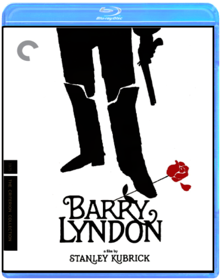 Stanley Kubrick
Stanley Kubrick bent the conventions of the historical drama to his own will in this dazzling vision of brutal aristocracy, adapted from a novel by William Makepeace Thackeray. In picaresque detail, Barry Lyndon chronicles the adventures of an incorrigible trickster (Ryan O'Neal) whose opportunism takes him from an Irish farm to the battlefields of the Seven Years' War and the parlors of high society. For the most sumptuously crafted film of his career, Kubrick recreated the decadent surfaces and intricate social codes of the period, evoking the light and texture of eighteenth-century painting with the help of pioneering cinematographic techniques and lavish costume and production design, all of which earned Academy Awards. The result is a masterpiece a sardonic, devastating portrait of a vanishing world whose opulence conceals the moral vacancy at its heart.

TWO-BLU-RAY SPECIAL EDITION FEATURES
- New 4K digital restoration, with uncompressed monaural soundtrack
- Alternate 5.1 surround DTS-HD Master Audio soundtrack
- New documentary featuring cast and crew interviews as well as excerpts from a 1976
audio interview with director Stanley Kubrick
- New program about the film's groundbreaking visuals, featuring focus puller Douglas Milsome and gaffer Lou Bogue, as well as excerpts from a 1980 interview with cinematographer John Alcott
- New program about Academy Award winning production designer Ken Adam with historian Sir Christopher Frayling
- New interview with editor Anthony Lawson
- French television interview from 1976 with Oscar-winning costume designer Ulla-Britt Soderlund
- New interview with critic Michel Ciment
- New interview with actor Leon Vitali about the 5.1 surround soundtrack, which he cosupervised
- New piece analyzing the fine-art-inspired aesthetics of the film with art curator Adam Eaker
- PLUS: An essay by critic Geoffrey O'Brien and two pieces about the film from the March 1976 issue of American Cinematographer
The Battle of Algiers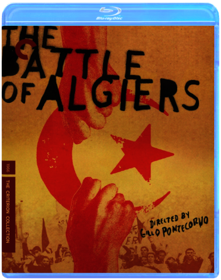 Gillo Potecorvo
One of the most influential political films in history, The Battle of Algiers, by Gillo Pontecorvo (Kapò), vividly re-creates a key year in the tumultuous Algerian struggle for independence from the occupying French in the 1950s. As violence escalates on both sides, children shoot soldiers at point-blank range, women plant bombs in cafés, and French soldiers resort to torture to break the will of the insurgents. Shot on the streets of Algiers in documentary style, the film is a case study in modern warfare, with its terrorist attacks and the brutal techniques used to combat them. Pontecorvo's tour de force has astonishing relevance today.
The Beales of Grey Gardens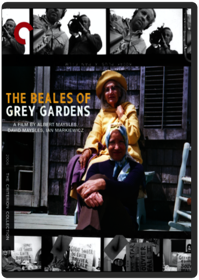 Albert Maysles
Grey Gardens is an American entry into the cinéma verité documentary style film. This one however, is a fascinating look into the lives of the rich and useless. The subjects are related to Jacqueline Kennedy Onassis which makes them even more fascinating. Really. The directors of this film are considered pioneers of the documentary film. This one revolves around Mother, daughter and their decaying mansion. The daughter cannot let go of the past, they snipe at each other, reliving the past, and the heartfelt, raw emotions involved in a daughter giving up her hopes and dreams of an acting career to take care of her ailing and aging mother. Poor thing, she only has money and a mansion to soothe the wounds of her unfulfilled dreams. This documentary is worth seeing because it is exceptionally well done. After all, don't we all want to watch the whining, wealthy, elite on screen so we can take a peek into their everyday lives?
Beastie Boys Video Anthology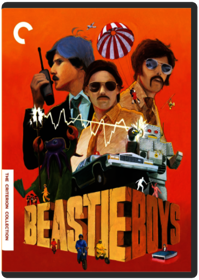 Beastie Boys
This 2-disc DVD set features 18 Beastie Boy Clips, such as Intergalactic, Shake Your Rump, Gratitude, Shadr ach, Sabotage, Alive, and lots more; also includes special features, such as 100+ video angles & audio tracks, switchable at any time, more than 4
Le Beau Serge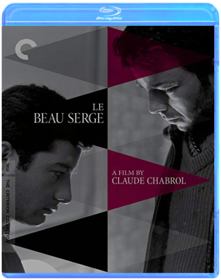 Claude Chabrol
Beauty and the Beast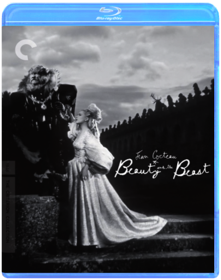 Jean Cocteau
Before Midnight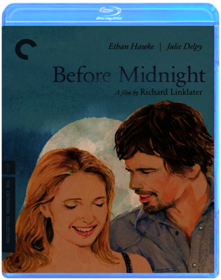 Richard Linklater
Before Sunrise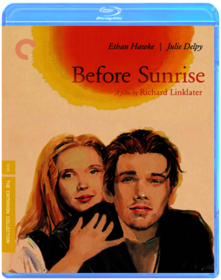 Richard Linklater
Before Sunset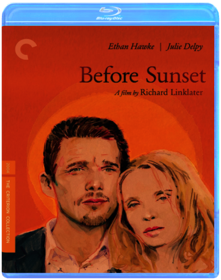 Richard Linklater
The Before Trilogy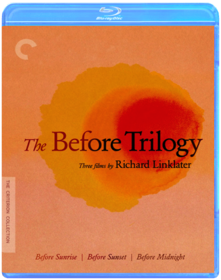 Richard Linklater
Being John Malkovich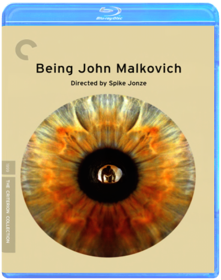 Spike Jonze
Have you ever wanted to be someone else? Or, more specifically, have you ever wanted to crawl through a portal hidden in an anonymous office building and thereby enter the cerebral cortex of John Malkovich for fifteen minutes before being spat out on the side of the New Jersey Turnpike? Then director Spike Jonze (Adaptation) and writer Charlie Kaufman (Eternal Sunshine of the Spotless Mind) have the movie for you. Melancholy marionettes, office drudgery, a frizzy-haired Cameron Diaz (There's Something About Mary) but that's not all! Surrealism, possession, John Cusack (Say Anything), a domesticated primate, Freud, Catherine Keener (Capote), non sequiturs, and absolutely no romance! But wait: get your Being John Malkovich now and we'll throw in emasculation, slapstick, Abelard and Heloise, and extra Malkovich, Malkovich, Malkovich.
Belle de Jour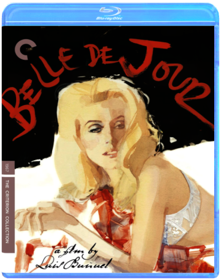 Luis Buñuel
The porcelain perfection of Catherine Deneuve (Repulsion) hides a cracked interior in the actress's most iconic role: Séverine, a chilly Paris housewife by night, a bordello prostitute by day. This surreal and erotic late-sixties daydream from provocateur for the ages Luis Buñuel (Viridiana) is an examination of desire and fetishistic pleasure (its characters' and its viewers'), as well as a gently absurdist take on contemporary social mores and class divisions. Fantasy and reality commingle in this burst of cinematic transgression, which was one of Buñuel's biggest hits.
Beyond the Valley of the Dolls
Russ Meyer
Beyond the Valley of the Dolls (The Criterion Collection) [Blu-ray] [Blu-ray] [2016] ...
The Big Chill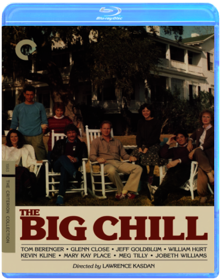 Lawrence Kasdan
BIG CHILL (BLU-RAY/DVD COMBO/1983/WS 1.85/3 DISC) PB DRAMA
Bigger Than Life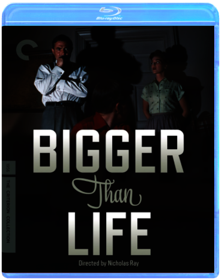 Nicholas Ray
A schoolteacher becomes violently addicted to a new wonder drug, cortisone. Directed by Nicholas Ray.
Black Moon
Louis Malle
Louis Malle (The Lovers, Au revoir les enfants) meets Lewis Carroll in this bizarre and bewitching trip down the rabbit hole. After skirting the horrors of an unidentified war being waged in an anonymous countryside, a beautiful young woman (Cathryn Harrison) takes refuge in a remote farmhouse, where she becomes embroiled in the surreal domestic odyssey of a mysterious family. Evocatively shot by cinematographer Sven Nykvist (Cries and Whispers, Fanny and Alexander), Black Moon is a Freudian tale of adolescent sexuality set in a postapocalyptic world of shifting identities and talking animals. It is one of Malle's most experimental films and a cinematic daydream like no other.
Black Narcissus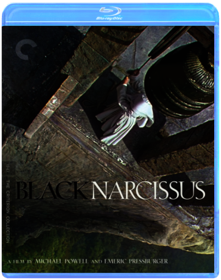 Michael Powell, Emeric Pressburger
This explosive work about the conflict between the spirit and the flesh is the epitome of the sensuous style of filmmakers Michael Powell and Emeric Pressburger (I Know Where I'm Going!, The Red Shoes). A group of nuns—played by some of Britain's best actresses, including Deborah Kerr (From Here to Eternity, An Affair to Remember), Flora Robson (The Rise of Catherine the Great, Wuthering Heights), and Jean Simmons (Great Expectations, Hamlet)—struggles to establish a convent in the snowcapped Himalayas; isolation, extreme weather, altitude, and culture clashes all conspire to drive the well-intentioned missionaries mad. A darkly grand film that won Oscars for its set design and for its cinematography by Jack Cardiff (The Red Shoes, The African Queen), Black Narcissus is one of the greatest achievements by two of cinema's true visionaries.
Blast of Silence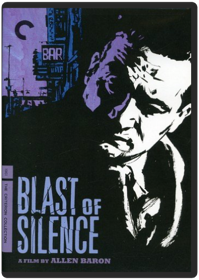 Allen Baron
The Blob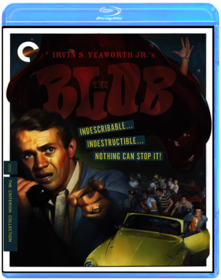 Irvin S. Yeaworth Jr.
A cult classic of gooey greatness, The Blob follows the havoc wreaked on a small town by an outer-space monster with neither soul nor vertebrae, with Steve McQueen (The Great Escape) playing the rebel teen who tries to warn the residents about the jellylike invader. Strong performances and ingenious special effects help The Blob transcend the schlock sci-fi and youth delinquency genres from which it originates. Made outside of Hollywood by a maverick film distributor and a crew whose credits mostly comprised religious and educational shorts, The Blob helped launch the careers of McQueen and composer Burt Bacharach, whose bouncy title song is just one of this film's many unexpected pleasures.
Blood for Dracula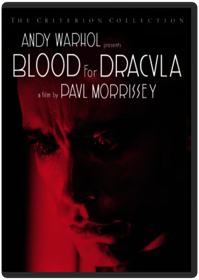 Paul Morrissey
Andy Warhol collaborator Paul Morrissey followed up on the international success of FLESH FOR FRANKENSTEIN with his unique interpretation of another classic movie monster. In this version, Dracula travels to Italy in search of a virgin bride. The great Udo Kier (Blade) plays the count as a sickly and hypersensitive shut-in who stumbles across the supposedly virginal DiFiore family with the help of his domineering assistant, Anton. Unfortunately, the DiFiore daughters are less than virginal thanks to the determined efforts of servant Mario Balato (Joe Dallesandro).
Blood Simple
Ethan Coen, Joel Coen
Blood Simple (The Criterion Collection) [Blu-ray] [Blu-ray] [2016]
Blow Out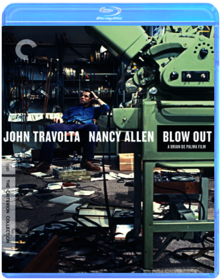 Brian De Palma
In the enthralling Blow Out, brilliantly crafted by Brian De Palma (Sisters, Carrie, Scarface), John Travolta (Saturday Night Fever, Pulp Fiction) gives one of his greatest performances, as Jack, a movie sound-effects man who believes he has accidentally recorded a political assassination. He enlists the help of Sally (played by Carrie's Nancy Allen), a possible eyewitness to the crime who may be in danger herself, to uncover the truth. With its jolting stylistic flourishes, intricate plot, profoundly felt characterizations, and gritty evocation of early-1980s Philadelphia, Blow Out is an American paranoia thriller unlike any other, as well as a devilish reflection on the act of moviemaking.
Blow-Up
Michelangelo Antonioni
Blue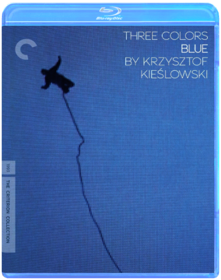 Krzysztof Kieslowski
Blue is the Warmest Color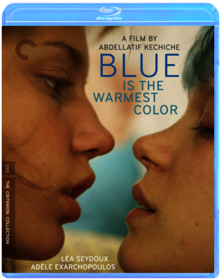 Abdellatif Kechiche
The colorful, electrifying romance that took the Cannes Film Festival by storm courageously dives into a young woman's experiences of first love and sexual awakening. Blue Is the Warmest Color stars the remarkable newcomer AdŠle Excharpoulos as a high schooler who, much to her own surprise, plunges into a thrilling relationship with a female twentysomething art student, played by L'a Seydoux (Midnight in Paris). Directed by Abdellatif Kechiche (The Secret of the Grain), this finely detailed, intimate epic sensitively renders the erotic abandon of youth. It has captivated international audiences and been widely embraced as a defining love story for the new century. SPECIAL EDITION FEATURES New high-definition digital transfer, approved by director Abdellatif Kechiche, with 5.1 surround DTS-HD Master Audio soundtrack on the Blu-ray edition Trailer and TV spot New English subtitle translation PLUS: A booklet featuring an essay by critic B. Ruby Rich
Blue Velvet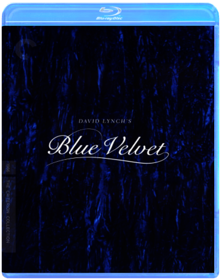 David Lynch
A young man ties the mystery of a severed ear to a roadhouse floozy and her tormentor. Directed by David Lynch.
Bottle Rocket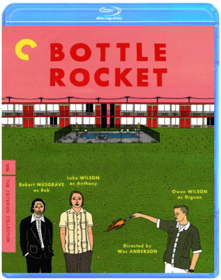 Wes Anderson
Wes Anderson first illustrated his lovingly detailed, slightly surreal cinematic vision in this witty and warm portrait of three young middle-class misfits. Fresh out of a mental hospital, gentle Anthony (Luke Wilson) finds himself once again embroiled in the machinations of his best friend, elaborate schemer Dignan (Owen Wilson). With the aid of getaway driver Bob (Robert Musgrave), they develop a needlessly complex, mildly successful plan to rob a small bookstore then go on the lam. Also featuring Lumi Cavazos as Inez, the South American housekeeper Anthony falls in love with, and James Caan as local thief extraordinaire Mr. Henry, Bottle Rocket is a charming, hilarious, affectionate look at the folly of dreamers. Shot against radiant southwestern backdrops, it s the film that put Anderson and the Wilson brothers on the map.

DIRECTOR-APPROVED SPECIAL BLU-RAY EDITION FEATURES:
New, restored high-definition digital transfer supervised and approved by director Wes Anderson and director of photography Robert Yeoman
DTS-HD Master Audio 5.1 soundtrack
Commentary by director/co-writer Anderson and co-writer/star Owen Wilson
The Making of Bottle Rocket : an original documentary by filmmaker Barry Braverman featuring Anderson, James L. Brooks, James Caan, Temple Nash Jr., Kumar Pallana, Polly Platt, Mark Mothersbaugh, Robert Musgrave, Richard Sakai, David and Sandy Wasco, Andrew and Luke and Owen Wilson, and Robert Yeoman
The original thirteen-minute black-and-white Bottle Rocket short film from 1992
Eleven deleted scenes
Anamorphic screen test, storyboards, location photos, and behind-the-scenes photographs by Laura Wilson
Murita Cycles, a 1978 short film by Braverman
The Shafrazi Lectures, no. 1: Bottle Rocket
PLUS: A booklet featuring an essay by executive producer James L. Brooks, an appreciation by Martin Scorsese, and original artwork by Ian Dingman
Bowling for Columbine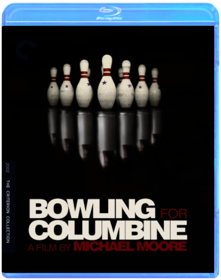 Michael Moore
In the wake of the Columbine High School massacre in 1999, the intrepid documentarian Michael Moore set out to investigate the long, often volatile love affair between Americans and their firearms, uncovering the pervasive culture of fear that keeps the nation locked and loaded. Equipped with a camera and a microphone, Moore follows the trail of bullets from Littleton, Colorado, and Flint, Michigan, all the way to Kmart's Michigan headquarters and NRA president Charlton Heston's Beverly Hills mansion, meeting shooting survivors, militia members, mild-mannered Canadians, and musician Marilyn Manson along the way. An unprecedented popular success that helped usher in a new era in documentary filmmaking, the Oscar-winning Bowling for Columbine is a raucous, impassioned, and still tragically relevant journey through the American psyche.

DIRECTOR-APPROVED BLU-RAY SPECIAL EDITION FEATURES

• New high-definition digital restoration, with 2.0 surround DTS-HD Master Audio soundtrack

• Michael Moore Makes a Movie, a new documentary featuring Moore, chief archivist Carl Deal, supervising producer Tia Lessin, and field producer Meghan O'Hara

• Programs covering Moore's return to Colorado in 2002, his 2003 Oscar win, and three film-festival Q&As with Moore

• Excerpt from a 2002 episode of The Charlie Rose Show featuring Moore

• Corporate Cops, a segment from Moore's 2000 television series The Awful Truth II

• Trailer

• PLUS: An essay by critic Eric Hynes
Boyhood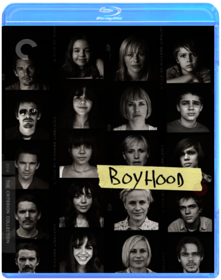 Richard Linklater
Boyhood (The Criterion Collection) [Blu-ray] [Blu-ray] [2016] ...
Brand Upon the Brain!
Guy Maddin
In the weird and wonderful super-cinematic world of Canadian cult filmmaker Guy Maddin, personal memory collides with movie lore for a radical sensory overload. This eerie excursion into the gothic recesses of Maddin s mad, imaginary childhood is a silent, black-and-white comic science-fiction nightmare set in a lighthouse on grim Notch Island, where fictional protagonist Guy Maddin was raised by an ironfisted, puritanical mother. Originally mounted as a theatrical event (accompanied by live orchestra, foley artists, and assorted narrators), Brand upon the Brain! is an irreverent, delirious trip into the mind of one of current cinema s true eccentrics.

DIRECTOR-APPROVED SPECIAL EDITION FEATURES: New, restored high-definition digital transfer, Optional narration tracks by Isabella Rossellini, Laurie Anderson, John Ashbery, Crispin Glover, Guy Maddin, Louis Negrin, and Eli Wallach,
The Making of Brand upon the Brain!, a new documentary featuring interviews with the director and crew members, Two new short films directed by Maddin: It's My Mother's Birthday Today and Footsteps, Deleted scene, Trailer. PLUS: A new essay by film critic Dennis Lim
Branded to Kill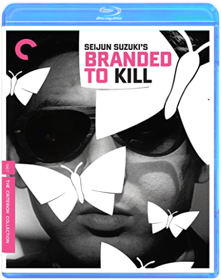 Seijun Suzuki
Brazil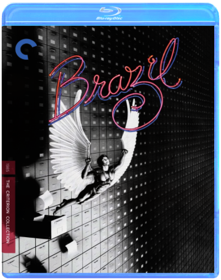 Terry Gilliam
In the dystopic masterpiece Brazil, Jonathan Pryce (Glengarry Glen Ross) plays a daydreaming everyman who finds himself caught in the soul-crushing gears of a nightmarish bureaucracy. This cautionary tale by Terry Gilliam (Fear and Loathing in Las Vegas), one of the great films of the 1980s, now ranks alongside antitotalitarian works by the likes of George Orwell, Aldous Huxley, and Kurt Vonnegut Jr. And in terms of set design, cinematography, music, and effects, Brazil, a nonstop dazzler, stands alone.
The Breakfast Club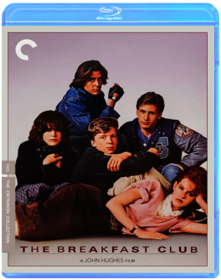 John Hughes
What happens when you put five strangers in Saturday detention? Badass posturing, gleeful misbehavior, and a potent dose of angst. With this exuberant film, writer-director John Hughes established himself as the bard of American youth, vividly and empathetically capturing how teenagers hang out, act up, and goof off. The Breakfast Club brings together an assortment of adolescent archetypes the uptight prom queen (Molly Ringwald), the stoic jock (Emilio Estevez), the foul-mouthed rebel (Judd Nelson), the virginal bookworm (Anthony Michael Hall), and the kooky recluse (Ally Sheedy) and watches them shed their personae and emerge into unlikely friendships. With its highly quotable dialogue and star-making performances, this film is an era-defining pop-culture phenomenon, a disarmingly candid exploration of the trials of adolescence whose influence now spans generations.

BLU-RAY SPECIAL EDITION FEATURES
- 4K digital restoration, with uncompressed monaural soundtrack
- Alternate 5.1 surround soundtrack, presented in DTS HD Master Audio
- Audio commentary from 2015 featuring actors Anthony Michael Hall and Judd Nelson
- New interviews with actors Molly Ringwald and Ally Sheedy
- New video essay featuring director John Hughes s production notes, read by Nelson
- Documentary from 2015 featuring interviews with cast and crew
- 50 minutes of never-before-seen deleted and extended scenes
- Rare promotional and archival interviews and footage
- Excerpts from a 1985 American Film Institute seminar with Hughes
- 1999 radio interview with Hughes
- Segment from a 1995 episode of NBC's Today show featuring the film's cast
- Audio interview with Molly Ringwald from a 2014 episode of This American Life
- PLUS: An essay by critic David Kamp
The Breaking Point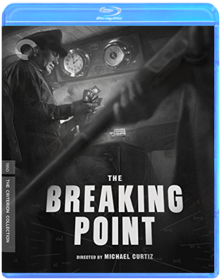 Michael Curtiz
Michael Curtiz brings a master skipper s hand to the helm of this thriller, Hollywood s second crack at Ernest Hemingway s To Have and Have Not. John Garfield stars as Harry Morgan, an honest charter-boat captain who, facing hard times, takes on dangerous cargo to save his boat, support his family, and preserve his dignity. Left in the lurch by a freeloading passenger, Harry starts to entertain the criminal propositions of a sleazy lawyer (Wallace Ford), as well as the playful come-ons of a cheeky blonde (Patricia Neal), making a series of compromises that stretch his morality and his marriage farther than he'll admit. Hewing closer to Hemingway s novel than Howard Hawks s Bogart-Bacall vehicle, The Breaking Point charts a course through daylight noir and working-class tragedy, guided by Curtiz's effortless visual fluency and a stoic, career-capping performance from Garfield.

BLU-RAY SPECIAL EDITION FEATURES
- New 2K digital restoration, with uncompressed monaural soundtrack
- New interview with biographer and film historian Alan K. Rode (Michael Curtiz: A Life in Film)
- New piece featuring actor and acting instructor Julie Garfield speaking about her father, actor John Garfield
- New video essay by filmmakers Tony Zhou and Taylor Ramos, analyzing Curtiz s directorial techniques
- Excerpts from a 1962 episode of the Today show showing contents of the Ernest Hemingway House in Key West, Florida, including items related to To Have and Have Not, the novel on which The Breaking Point is based
- Trailer
- PLUS: An essay by critic Stephanie Zacharek
Breaking the Waves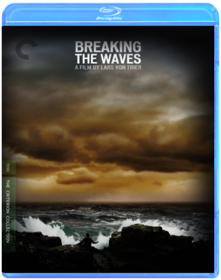 Lars von Trier
Lars von Trier (Antichrist) became an international sensation with this galvanizing realist fable about sex and spiritual transcendence. Emily Watson (Punch-Drunk Love) stuns, in an Oscar-nominated performance, as Bess, a simple, pious newlywed in a tiny Scottish village who gives herself up to a shocking form of martyrdom after her husband (Insomnia's Stellan Skarsg†rd) is paralyzed in an oil-rig accident. Breaking the Waves, both brazen and tender, profane and pure, is an examination of the expansiveness of faith and of its limits.
Breathless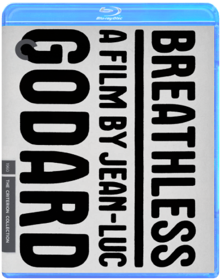 Jean-Luc Godard
There was before Breathless, and there was after Breathless. Jean-Luc Godard (Band of Outsiders) burst onto the film scene in 1960 with this jazzy, free-form, and sexy homage to the American film genres that inspired him as a writer for Cahiers du cin'ma. With its lack of polish, surplus of attitude, anything-goes crime narrative, and effervescent young stars Jean-Paul Belmondo (Pierrot le fou) and Jean Seberg (Bonjour tristesse), Breathless helped launch the French New Wave and ensured that cinema would never be the same. SPECIAL EDITION FEATURES Restored high-definition digital transfer, approved by director of photography Raoul Coutard, with uncompressed monaural soundtrack on the Blu-ray Archival interviews with director Jean-Luc Godard and actors Jean-Paul Belmondo, Jean Seberg, and Jean-Pierre Melville Contemporary interviews with Coutard, assistant director Pierre Rissient, and filmmaker D. A. Pennebaker Two video essays, one on Seberg and one on Breathless as film criticism Chambre 12, H"tel de suŠde, an eighty-minute 1993 documentary about the making of Breathless Charlotte et son Jules, a 1959 short by Godard starring Belmondo Trailer One Blu-ray and two DVDs, with all content available in both formats PLUS: A booklet featuring an essay by scholar Dudley Andrew, writings by Godard, Fran‡ois Truffaut's original treatment, and Godard's scenario
The Bridge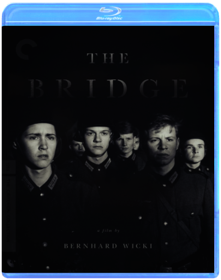 Bernhard Wicki
Seven drafted German schoolboys die defending a worthless bridge against Allied tanks.
Brink of Life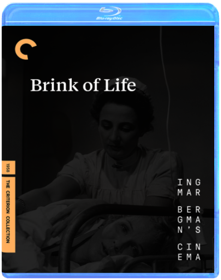 Ingmar Bergman
Three women in a maternity ward reveal their life stories and intimate thoughts to one another.
Broadcast News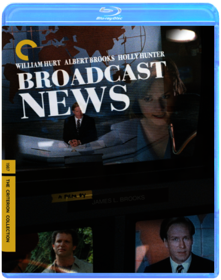 James L. Brooks
In the 1970s, the name James L. Brooks (The Mary Tyler Moore Show, Taxi, Terms of Endearment, The Simpsons) was synonymous with intelligent television comedy—his shows were insightful about work and love and always tapped into the zeitgeist. With his transition to film in the 1980s, he became a master Hollywood storyteller, and none of his films was more quintessentially Brooks than Broadcast News. This caustic inside look at the Washington news media stars Holly Hunter (Raising Arizona, The Piano), in her breakout role, as a feisty television producer torn between an ambitious yet dim anchorman (William Hurt) and her closest confidant, a cynical veteran reporter (Albert Brooks). Brooks's witty, gently prophetic entertainment is a captivating transmission from an era in which ideas on love and media were rapidly changing.
The Brood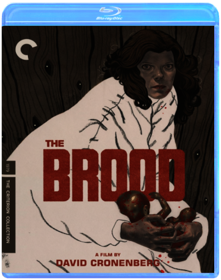 David Cronenberg
A disturbed woman is receiving a radical form of psychotherapy at a remote, mysterious institute. Meanwhile, her five-year-old daughter, under the care of her estranged husband, is being terrorized by a group of demonic beings. How these two story lines connect is the shocking and grotesque secret of this bloody tale of monstrous parenthood from David Cronenberg (Scanners), starring Oliver Reed (Women in Love) and Samantha Eggar (The Collector). With its combination of psychological and body horror, The Brood laid the groundwork for many of the director's films to come, but it stands on its own as a personal, singularly scary vision. DIRECTOR-APPROVED BLU-RAY SPECIAL EDITION FEATURES • New, restored 2K digital transfer, supervised by director David Cronenberg, with uncompressed monaural soundtrack • New documentary about the making of the film and Cronenberg's early work, featuring actor Samantha Eggar, producer Pierre David, cinematographer Mark Irwin, assistant director John Board, and special makeup effects artists Rick Baker (Videodrome) and Joe Blasco (Shivers and Rabid) • New, restored 2K digital transfer of Crimes of the Future, a 1970 feature by Cronenberg, supervised by the director, plus a 2011 interview in which the director discusses his early films with Fangoria editor Chris Alexander • Interview from 2013 with actors Art Hindle and Cindy Hinds • Appearance by actor Oliver Reed on The Merv Griffin Show from 1980 • Trailer and radio spot • PLUS: An essay by critic Carrie Rickey
By Brakhage: An Anthology, Volume One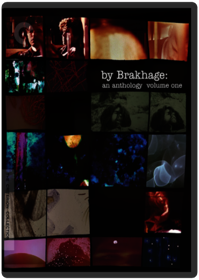 Stan Brakhage
Working completely outside the mainstream, Stan Brakhage has made nearly 400 films over the past half century. Challenging all taboos in his exploration of "birth, sex, death, and the search for God," Brakhage has turned his camera on explicit lovemaking, childbirth, even actual autopsy. Many of his most famous works pursue the nature of vision itself and transcend the act of filming. Some, including the legendary Mothlight, were made without using a camera at all. Instead, Brakhage has pioneered the art of making images directly on film itself––starting with clear leader or exposed film, then drawing, painting, and scratching it by hand. Treating each frame as a miniature canvas, Brakhage can produce only a quarter- to a half-second of film a day, but his visionary style of image-making has changed everything from cartoons and television commercials to MTV music videos and the work of such mainstream moviemakers as Martin Scorsese, David Fincher, and Oliver Stone.

Criterion is proud to present 26 masterworks by Stan Brakhage in high-definition digital transfers made from newly minted film elements. For the first time on DVD, viewers will be able to look at Brakhage's meticulously crafted frames one by one.
The Canterbury Tales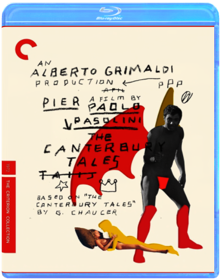 Pier Paolo Pasolini
Carlos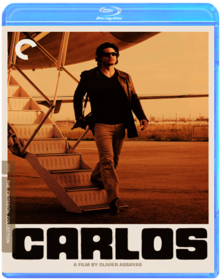 Olivier Assayas
Carlos, directed by Olivier Assayas (Summer Hours), is an epic, intensely detailed account of the life of the infamous international terrorist Ilich Ramírez Sanchez—also known as Carlos the Jackal. One of the twentieth century's most-wanted fugitives, Carlos was committed to violent left-wing activism throughout the seventies and eighties, orchestrating bombings, kidnappings, and hijackings in Europe and the Middle East. Assayas portrays him not as a criminal mastermind but as a symbol of seismic political shifts around the world, and the magnetic Édgar Ramírez (The Bourne Ultimatum) brilliantly embodies him as a swaggering global gangster. Criterion presents the complete, uncut, director-approved, five-and-a-half-hour version of Carlos.
Carnival of Souls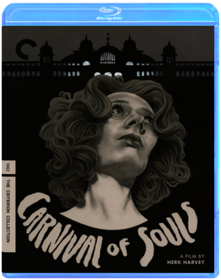 Herk Harvey
A young woman in a small Kansas town survives a drag race accident, then agrees to take a job as a church organist in Salt Lake City. En route, she becomes haunted by a bizarre apparition that compels her toward an abandoned lakeside pavilion. Made by industrial filmmakers on a modest budget, the eerily effective B-movie classic Carnival of Souls was intended to have the look of a Bergman and the feel of a Cocteau and, with its strikingly used locations and spooky organ score, it succeeds. Herk Harvey s macabre masterpiece gained a cult following on late-night television and continues to inspire filmmakers today.

BLU-RAY SPECIAL EDITION FEATURES
- New, restored 4K digital transfer, with uncompressed monaural soundtrack
- Selected-scene audio commentary featuring director Herk Harvey and screenwriter John Clifford
- New interview with comedian and writer Dana Gould
- New video essay by film critic David Cairns
- The Movie That Wouldn t Die!, a documentary on the 1989 reunion of the film s cast and crew
- The Carnival Tour, a 2000 update on the film s locations
- Excerpts from movies made by the Centron Corporation, an industrial film company based in Lawrence, Kansas, that once employed Harvey and Clifford
- Deleted scenes
- Outtakes, accompanied by Gene Moore s organ score
- History of the Saltair Resort in Salt Lake City, where key scenes in the film were shot
- Trailer
- PLUS: An essay by writer and programmer Kier-La Janisse
Certified Copy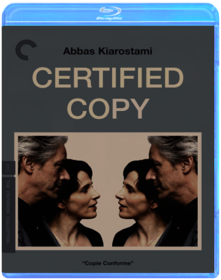 Abbas Kiarostami
The great Iranian director Abbas Kiarostami (Close-up) travels to Tuscany for a luminous and provocative romance in which nothing is as it appears. What seems at first to be a straightforward tale of two people played by Oscar-winning actress Juliette Binoche (Blue) and opera singer William Shimell getting to know each other over the course of an afternoon gradually reveals itself as something richer, stranger, and trickier: a mind-bending reflection on authenticity, in art as well as in relationships. Both cerebrally and emotionally engaging, Certified Copy (Copie conforme) reminds us that love itself is an enigma.
Children of Paradise
Marcel Carne
Poetic realism reached sublime heights with Children of Paradise (Les enfants du paradis), widely considered one of the greatest French films of all time. This nimble depiction of nineteenth-century Paris's theatrical demimonde, filmed during World War II, follows a mysterious woman (The Pearls of the Crown's Arletty) loved by four different men (all based on historical figures): an actor, a criminal, a count, and, most poignantly, a street mime (La ronde's Jean-Louis Barrault, in a longing-suffused performance for the ages). With sensitivity and dramatic élan, director Marcel Carné (Port of Shadows) and screenwriter Jacques Prévert (Le jour se lève) resurrect a world teeming with hucksters and aristocrats, thieves and courtesans, pimps and seers. Thanks to a major new restoration, this iconic classic looks and sounds richer and more detailed than ever.
Chimes at Midnight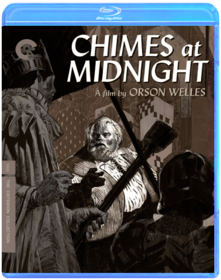 Orson Welles
The crowning achievement of Orson Welles's extraordinary film career, Chimes at Midnight was the culmination of the filmmaker s lifelong obsession with Shakespeare s ultimate rapscallion, Sir John Falstaff. Usually a comic supporting figure, Falstaff the loyal, often soused friend of King Henry IV s wayward son Prince Hal here becomes the focus: a robustly funny and ultimately tragic screen antihero played by Welles with looming, lumbering grace. Integrating elements from both Henry IV plays as well as Richard II, Henry V, and The Merry Wives of Windsor, Welles created a gritty and unorthodox Shakespeare film, one that he intended, he said, as a lament . . . for the death of Merrie England. Poetic, philosophical, and visceral with a kinetic centerpiece battle sequence that rivals anything else in the director s body of work Chimes at Midnight is as monumental as the figure at its heart.

BLU-RAY SPECIAL EDITION FEATURES
- New digital restoration, with uncompressed monaural soundtrack
- Audio commentary featuring film scholar James Naremore, author of The Magic World of Orson Welles
- New interview with actor Keith Baxter
- New interview with director Orson Welles s daughter Beatrice Welles, who appeared in the film at age seven
- New interview with actor and Welles biographer Simon Callow
- New interview with film historian Joseph McBride, author of What Ever Happened to Orson Welles?
- Interview with Welles while at work editing the film, from a 1965 episode of The Merv Griffin Show
- Trailer
The Circus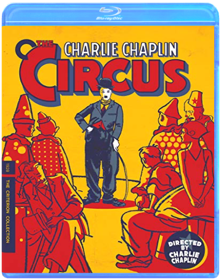 Charlie Chaplin
Citizen Kane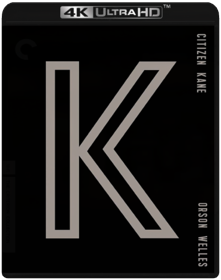 Orson Welles
The story of an immensely wealthy newspaper publisher, as he is remembered by his friends and former wife after his death. Loosely based on the life of William Randolph Hearst. Frequently called the greatest film of all time.
No Track Information Available
Media Type: DVD
Artist: WELLES/COTTEN/COMINGORE/MOOREH
Title: CITIZEN KANE
Street Release Date: 09/24/2002
Domestic
Genre: DRAMA
City Lights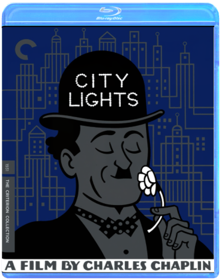 Charles Chaplin
Come and See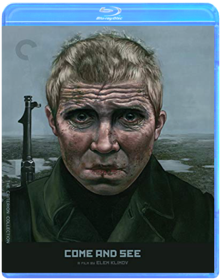 Elem Klimov
The Comfort of Strangers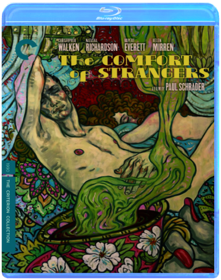 Paul Schrader
The Complete Jean Vigo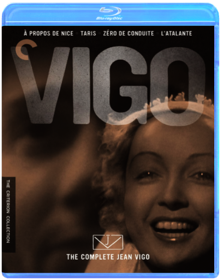 Jean Vigo
Even among cinema's greatest legends, Jean Vigo stands alone. The son of a notorious anarchist, Vigo had a brief but brilliant career making poetic, lightly surrealist films before his life was cut tragically short by tuberculosis at age twenty-nine. Like the daring early works of his contemporaries Jean Cocteau and Luis Buñuel, Vigo's films refused to play by the rules. This set includes all of Vigo's titles: À propos de Nice, an absurdist, rhythmic slice of life from the bustling coastal city of the title; Taris, an inventive short portrait of a swimming champion; Zéro de conduite, a radical, delightful tale of boarding-school rebellion that has influenced countless filmmakers; and, of course, L'Atalante, widely regarded as one of cinema's finest achievements, about newlyweds beginning their life together on a canal barge. These are the endlessly witty, visually adventurous works of a pivotal film artist.

À propos de Nice, 1930, 23 min, B&W, Silent, 1.33:1

Taris, 1931, 9 min, B&W, Mono, In French with English subtitles, 1.19:1

Zéro de conduite, 1933, 44 min, B&W, Mono, In French with English subtitles

L'Atalante, 1934, 85 min, B&W, Mono, In French with English subtitles, 1.33:1
Contempt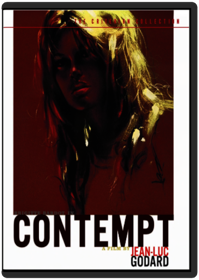 Jean-Luc Godard
Jean-Luc Godard's subversive foray into commercial filmmaking is a star-studded Cinemascope epic. Contempt (Le M pris) stars Michel Piccoli as a screenwriter torn between the demands of a proud European director (played by legendary director Fritz Lang), a crude and arrogant American producer (Jack Palance), and his disillusioned wife, Camille (Brigitte Bardot) as he attempts to doctor the script for a new film version of The Odyssey.
Les cousins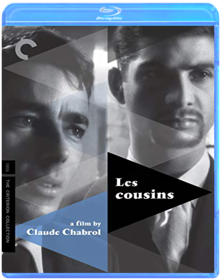 Claude Chabrol
Crash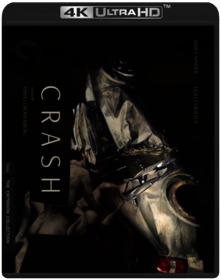 David Cronenberg
Cries and Whispers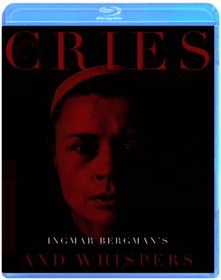 Ingmar Bergman
Cries and Whispers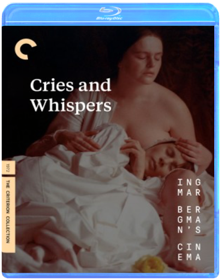 Ingmar Bergman
Crisis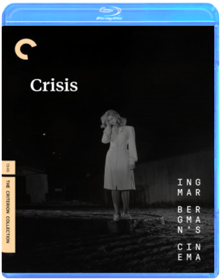 Ingmar Bergman
Urban beauty-shop proprietress Miss Jenny arrives in an idyllic rural town one morning to whisk away her eighteen-year-old daughter, Nelly, whom she abandoned as a child, from the loving woman who has raised her. Once in Stockholm, Nelly receives a crash course in adult corruption and wrenching heartbreak.
Criterion Designs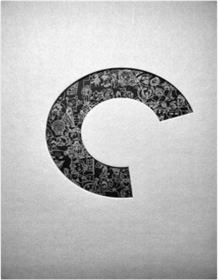 The Criterion Collection
A lavishly illustrated coffee-table book celebrating thirty years of artwork from the Criterion Collection. The most exciting names in design and illustration today apply their talents to some of the most important and influential films of all time. This volume gathers highlights from designs commissioned by the Criterion Collection, featuring covers, supplemental art, and never-before-seen sketches and concept art plus a gallery of every Criterion cover since the collection's first laserdisc in 1984. From avant-garde experiments to big-budget blockbusters, cult favorites to the towering classics of world cinema, the depth and breadth of what film can be is on display in these striking images. Whether painstakingly faithful re-creations or bold reimaginings, the diverse designs collected here offer new ways for cinephiles and design aficionados alike to engage with the world's greatest filmmakers .

Complete list of featured artists:
Aesthetic Apparatus, Michael Allred, Eric Chase Anderson, Marian Bantjes, Michael Boland, Vera Brosgol, Evan Bryce, Art Chantry, Daniel Clowes, Tavis Coburn, Josh Cochran, Jorge Coelho, Darwyn Cooke, Béatrice Coron, Rodrigo Corral, Jordan Crane, Akiko Crowther, Fred Davis, Jack Davis, Paul Davis, Ian Dingman, David Downton, Ming Doyle, Laurent Durieux, Marcel Dzama, Marc English, Malika Favre, Gary Fernandez, Sean Freeman, John Gall, Robert Goodin, Geoff Grandfield, Turlo Griffin, Polly Guo, Sarah Habibi, Jason Hardy, Jaime Hernandez, Jessica Hische, Samuel Hiti, Human After All, Robert Hunt, Paul Jackson, Meredith Jenks, Rob Jones, Neil Kellerhouse, Victor Kerlow, Matt Kindt, Frank Kozik, Caitlin Kuhwald, Yann Legendre, Patrick Leger, Ron Lesser, Luba Lukova, Ha C. Ly, Andrew MacLean, Gregory Manchess, Benjamin Marra, David Merveille, F. Ron Miller, Scott Morse, Bill Nelson, Yuri Ono, Sean Phillips, David Plunkert, Paul Pope, Jesse Marinoff Reyes, Jim Rugg, Greg Ruth, Seth, Leanne Shapton, Jay Shaw, Yuko Shimizu, Bill Sienkiewicz, Eric Skillman, Sam Smith, Edward Sorel, Jhomar Soriano, Tyler Stout, Jillian Tamaki, Adrian Tomine, Riccardo Vecchio, Maurice Vellekoop, Ricardo Venâncio, Angie Wang, Barnaby Ward, Sam Weber, Kent Williams, Connor Willumsen, Ron Wimberly, George Wu, Lucien S. Y. Yang, Kate Zambrano, Danijel Zezelj, Vania Zouravliov
Cronos
Guillermo del Toro
After an antique dealer finds a 400-year-old device that makes the user younger and promises eternal life, he discovers that its powers come with a heavy price.
Genre: Horror
Rating: R
Release Date: 0000-00-00
Media Type: Blu-Ray
Crumb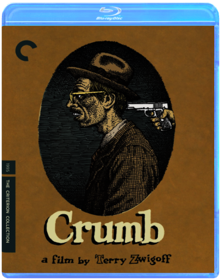 Terry Zwigoff
Terry Zwigoff's landmark 1995 film is an intimate documentary portrait of underground artist Robert Crumb, whose unique drawing style and sexually and racially provocative subject matter have made him a household name in popular American art. Zwigoff candidly and colorfully delves into the details of Crumb's incredible career, as well as his past, including his family of reclusive eccentrics, some of the most remarkable people you'll ever see on-screen. At once a profound biographical portrait, a riotous examination of a man's controversial art, and a devastating look at a troubled family, Crumb is a genuine American original.
Cul-de-sac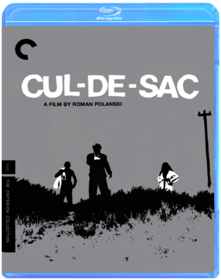 Roman Polanski
Roman Polanski (Repulsion) orchestrates a mental ménage à trois in this slyly absurd tale of paranoia from the director's golden 1960s period. Donald Pleasance (Halloween) and Françoise Dorléac (The Soft Skin) star as a withdrawn couple whose isolated house is infiltrated by a rude, burly American gangster on the run, played by Lionel Stander (Unfaithfully Yours). The three engage in a game of shifting identities and sexual and emotional humiliations. Cul-de-sac is an evocative, claustrophobic, and morbidly funny tale of the modern world in chaos.
Cure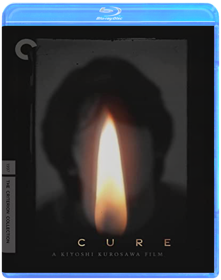 Kurosawa, Kiyoshi
The Curious Case of Benjamin Button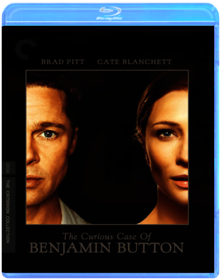 David Fincher
"I was born under unusual circumstances." And so begins The Curious Case of Benjamin Button, adapted from the 1920s story by F. Scott Fitzgerald about a man who is born in his eighties and ages backwards: a man, like any of us, who is unable to stop time. We follow his story, set in New Orleans, from the end of World War I in 1918 into the 21st century, following his journey that is as unusual as any man's life can be. Directed by David Fincher and starring Brad Pitt and Cate Blanchett with Taraji P. Henson, Tilda Swinton, Jason Flemyng, Elias Koteas and Julia Ormond, "Benjamin Button," is a grand tale of a not-so-ordinary man and the people and places he discovers along the way, the loves he finds, the joys of life and the sadness of death, and what lasts beyond time.
The Damned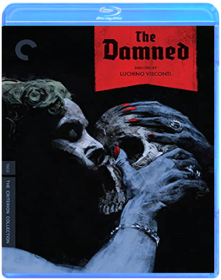 Luchino Visconti
The Darjeeling Limited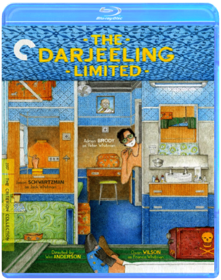 Wes Anderson
In THE DARJEELING LIMITED, from director Wes Anderson (Rushmore, Fantastic Mr. Fox), three estranged American brothers reunite for a meticulously planned, soul-searching train voyage across India, one year after the death of their father. For reasons involving over-the-counter painkillers, Indian cough syrup, and pepper spray, the brothers eventually find themselves stranded alone in the middle of the desert—where a new, unplanned chapter of their journey begins. Featuring a sensational cast, including Owen Wilson (Armageddon, Wedding Crashers), Adrien Brody (The Thin Red Line, The Pianist), Jason Schwartzman (Rushmore, HBO's Bored to Death), and Anjelica Huston (Prizzi's Honor, The Grifters), THE DARJEELING LIMITED is a visually dazzling and hilarious film that takes Anderson's work to richer, deeper places than ever before.
David Lynch: The Art Life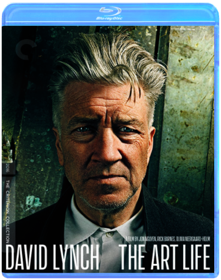 Jon Nguyen, Rick Barnes, Olivia Neergaard-Holm
A rare glimpse into the mind of one of cinema s most enigmatic visionaries, David Lynch: The Art Life offers an absorbing portrait of the artist, as well as an intimate encounter with the man himself. From the privacy of his home and painting studio in the Hollywood Hills, a candid Lynch conjures people and places from his past, from his boyhood in Idaho and Virginia to his experiences at art school in Boston and Philadelphia to the beginnings of his filmmaking career in Los Angeles in stories that unfold like scenes from his movies. This remarkable documentary by directors Jon Nguyen, Rick Barnes, and Olivia Neergaard-Holm reveals the story behind Lynch's early years as a painter and director drawn to the phantasmagoric, while also illuminating his enduring commitment to what he calls the 'the art life :' You drink coffee, you smoke cigarettes, and you paint, and that s it.'

BLU-RAY SPECIAL EDITION FEATURES
- High-definition digital transfer, with 5.1 surround DTS-HD Master Audio soundtrack
- New interview with codirector Jon Nguyen
- PLUS: A new essay by critic Dennis Lim
A Day in the Country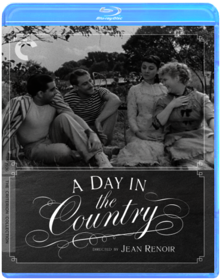 Jean Renoir
This bittersweet work from Jean Renoir (The Rules of the Game), based on a story by Guy de Maupassant, is a tenderly comic idyll about a city family's picnic in the French countryside and the romancing of the mother and grown daughter by two local men. Conceived as part of a larger project that was never completed, shot in 1936, and released ten years later, the warmly humanist vignette A Day in the Country ranks among Renoir's most lyrical films, with a love for nature imbuing its every beautiful frame.
Days of Heaven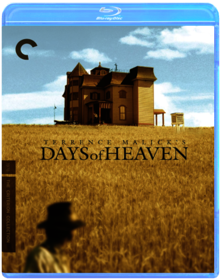 Terrence Malick
One-of-a-kind filmmaker-philosopher Terrence Malick has made some of the most visually arresting movies in history, and his glorious period tragedy Days of Heaven, featuring Oscar-winning cinematography by Nestor Almendros, stands out among them. A Chicago steelworker (Richard Gere) accidentally kills his supervisor, and he, his girlfriend (Brooke Adams), and his little sister (Linda Mans) flee to the Texas Panhandle, where they find work harvesting in the wheat fields of a wealthy farmer (Sam Shepard). A love triangle, a swarm of locusts, a hellish fire—Malick captures it all with dreamlike authenticity, creating at once a timeless American idyll and a gritty evocation of turn-of-the-century labor.

Stills from Days of Heaven
Dazed and Confused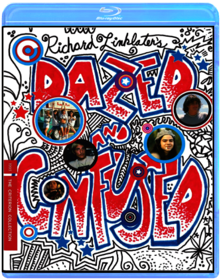 Richard Linklater
America, 1976. The last day of school. Bongs blaze, bell-bottoms ring, and rock and roll rules. Among the best teen films ever made, Dazed and Confused, directed by Richard Linklater (Slacker), eavesdrops on a group of seniors-to-be and incoming freshmen. A launching pad for a number of future stars, Linklater's first studio effort also features endlessly quotable dialogue and a blasting, stadium-ready soundtrack. Sidestepping nostalgia, Dazed and Confused is less about "the best years of our lives" than the boredom, angst, and excitement of teenagers waiting... for something to happen.
Dead Ringers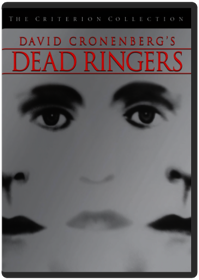 David Cronenberg
In Dead Ringers, David Cronenberg tells the chilling story of identical twin gynecologists-suave Elliot and sensitive Beverly, bipolar sides of one personality-who share the same practice, the same apartment, the same women. When a new patient, glamorous actress Claire Niveau, challenges their eerie bond, they descend into a whirlpool of sexual confusion, drugs, and madness. Jeremy Irons' tour-de-force performance-as both twins-raises disturbing questions about the nature of personal identity.
Death by Hanging
Nagisa Oshima
Genius provocateur Nagisa Oshima (In the Realm of the Senses), an influential figure in the Japanese New Wave of the 1960s, made one of his most startling political statements with the compelling pitch-black satire Death by Hanging. In this macabre farce, a Korean man is sentenced to death in Japan but survives his execution, sending the authorities into a panic about what to do next. At once disturbing and oddly amusing, Oshima s constantly surprising film is a subversive and surreal indictment of both capital punishment and the treatment of Korean immigrants in his country.

BLU-RAY SPECIAL EDITION FEATURES 
- New, restored 4K digital transfer, with uncompressed monaural soundtrack
- New interview with critic Tony Rayns
- New high-definition digital transfer of director Nagisa Oshima s 1965 experimental short documentary Diary of Yunbogi
- Trailer
- New English subtitle translation
- PLUS: An essay by critic Howard Hampton
Death in Venice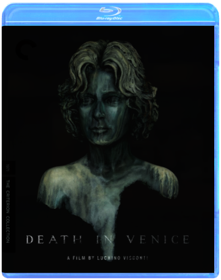 Luchino Visconti
The Decameron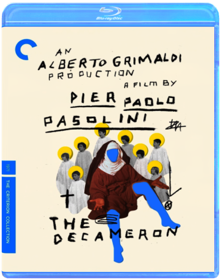 Pier Paolo Pasolini
Dekalog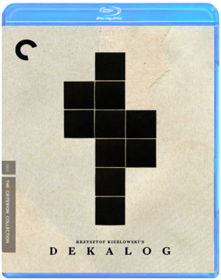 Krzysztof Kieslowski
The Devil's Backbone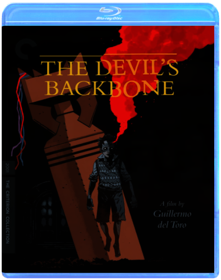 Guillermo del Toro
The most personal film by Guillermo del Toro (Cronos) is also among his most frightening and emotionally layered. Set during the final week of the Spanish Civil War, THE DEVIL'S BACKBONE tells the tale of a ten-year-old boy who, after his freedom-fighting father is killed, is sent to a haunted rural orphanage full of terrible secrets. Del Toro effectively combines gothic ghost story, murder mystery, and historical melodrama in a stylish concoction that reminds us—as would his later Pan's Labyrinth—that the scariest monsters are often the human ones.
The Devil's Eye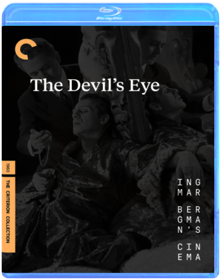 Ingmar Bergman
A reincarnated Don Juan is sent on assignment from the Devil to seduce a country parson's young daughter, tarnishing her purity and shattering her faith in love.
Diabolique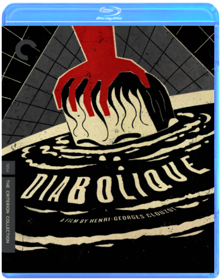 Henri-Georges Clouzot
Before Psycho, Peeping Tom, and Repulsion, there was Diabolique. This thriller from Henri‑Georges Clouzot (Le corbeau, The Wages of Fear), which shocked audiences in Europe and the U.S., is the story of two women—the fragile wife and the willful mistress of a sadistic school headmaster—who hatch a daring revenge plot. With its unprecedented narrative twists and unforgettably scary images, Diabolique is a heart-grabbing benchmark in horror filmmaking, featuring outstanding performances by Simone Signoret (Casque d'or, Army of Shadows), Vera Clouzot (The Wages of Fear), and Paul Meurisse (Le deuxième souffle, Army of Shadows).
Dillinger is Dead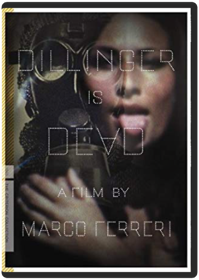 Mirella Mercio, Marco Ferreri
In this magnificently inscrutable late-sixties masterpiece, Marco Ferreri, one of European cinema's most idiosyncratic auteurs, takes us through the looking glass to one seemingly routine night in the life of an Italian gas mask designer, played, in a tour de force performance, by New Wave icon Michel Piccoli. In his claustrophobic, mod home, he pampers his pill-popping wife, seduces his maid, and uncovers a gun that may have once been owned by John Dillingerand then things get even stranger. A surreal political missive about social malaise, DILLINGER IS DEAD finds absurdity in the mundane. It is a singular experience, both illogical and grandly existential.
Do the Right Thing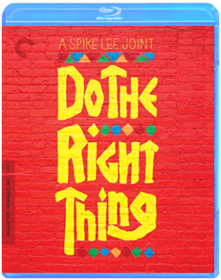 Spike Lee
La dolce vita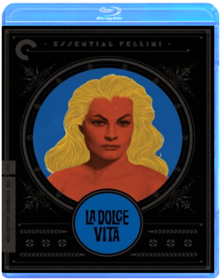 Federico Fellini
La Dolce Vita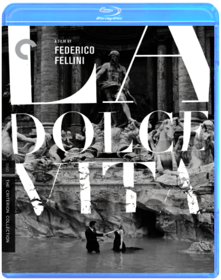 Federico Fellini
Don't Look Now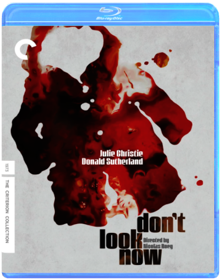 Nicolas Roeg
Donald Sutherland (Klute) and Julie Christie (Darling) mesmerize as a married couple on an extended trip to Venice following a family tragedy. While in that elegantly decaying city, they have a series of inexplicable, terrifying, and increasingly dangerous experiences. A masterpiece from Nicolas Roeg (Walkabout), Don't Look Now, adapted from a story by Daphne du Maurier (Rebecca), is a brilliantly disturbing tale of the supernatural, as renowned for its innovative editing and haunting cinematography as its explicit eroticism and unforgettable denouement, one of the great endings in horror history.
Double Indemnity
Billy Wilder
Dr. Strangelove, Or: How I Learned to Stop Worrying and Love the Bomb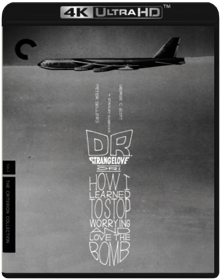 Stanley Kubrick
Dreams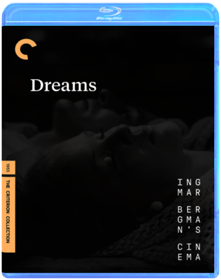 Ingmar Bergman
Susanne, head of a modeling agency, takes her protégée Doris to a fashion show in Göteborg, where Susanne makes contact with a former lover, and Doris finds herself pursued by a married dignitary.
Dressed to Kill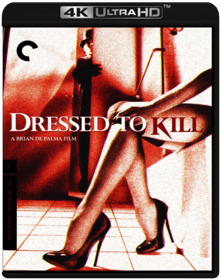 Brian De Palma
A psychiatrist, a prostitute and the son of a slain woman seek a Manhattan slasher.
The Earrings of Madame de...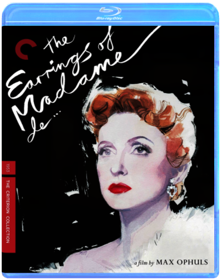 Max Ophuls
The most cherished work from French master Max Ophuls (La ronde), THE EARRINGS OF MADAME DE. . . is a profoundly emotional, cinematographically adventurous tale of deceptive opulence and tragic romance. When an aristocratic woman known only as Madame de (Le plaisir's extraordinary Danielle Darrieux) sells a pair of earrings given to her by her husband (Gaslight's Charles Boyer) in order to pay a debt, she sets off a chain reaction of financial and carnal consequences that can end only in despair. Ophuls's adaptation of Louise de Vilmorin's incisive fin de siècle novel employs the elegant and precise camera work for which the director is so justly renowned, to ravishing effect.
Easy Rider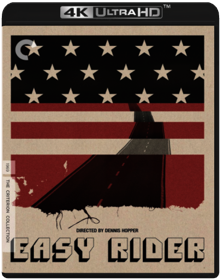 Dennis Hopper
Eating Raoul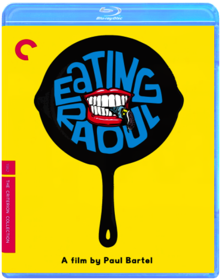 Paul Bartel
A sleeper hit of the early 1980s, Eating Raoul is a bawdy, gleefully amoral tale of conspicuous consumption. Warhol superstar Mary Woronov and cult legend Paul Bartel (who also directed) portray a prudish married couple feeling put upon by the swingers who live in their apartment building; one night, by accident, they discover a way to simultaneously realize their dream of opening a little restaurant and rid themselves of the "perverts" down the hall. A mix of hilarious, anything-goes slapstick and biting satire of me-generation self-indulgence, Eating Raoul marks the end of the sexual revolution with a thwack.
Election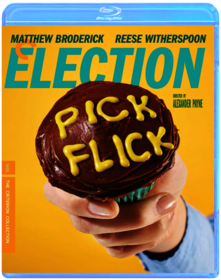 Alexander Payne
Perky, overachieving Tracy Flick (Reese Witherspoon) gets on the nerves of history teacher Jim McAllister (Matthew Broderick) to begin with, but after she launches her campaign for high-school president and his personal life starts to fall apart, things spiral out of control. In Alexander Payne's satire Election, the teacher becomes unhealthily obsessed with cutting his student down to size, covertly backing a spoiler candidate to stop her from steamrolling to victory, and putting in motion a series of dirty tricks and reckless promises with uncanny real-world political parallels. Adapting a then-unpublished novel by Tom Perrotta, Payne grounds the absurdity of his central dynamic in the recognizable the setting is his hometown of Omaha, and the accomplished cast is rounded out with nonprofessionals and distills his closely observed take on deeply flawed humanity to its bitter but stealthily sympathetic essence.

DIRECTOR-APPROVED BLU-RAY SPECIAL EDITION FEATURES
- New, restored 4K digital transfer, supervised and approved by cowriter-director Alexander Payne, with 5.1 surround DTS-HD Master Audio soundtrack
- Audio commentary from 2008 featuring Payne
- New interview with Payne
- New interview with actor Reese Witherspoon
- The Passion of Martin, Payne's 1991 UCLA senior thesis film
- TruInside: 'Election,' a 2016 documentary featuring on-set footage and interviews with cast and crew
- Omaha local-news reports on the film's production
- Trailer
- PLUS: An essay by critic Dana Stevens
- More!
The Element of Crime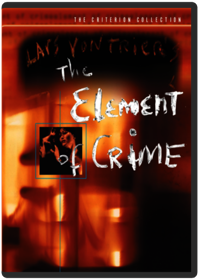 Lars von Trier
Lars von Trier's stunning debut film is the story of Fisher, an exiled ex-cop who returns to his old beat to catch a serial killer with a taste for young girls. Influenced equally by Hitchcock and science fiction, von Trier (Zentropa, Breaking the Waves, The Idiots) boldly reinvents expressionist style for his own cinematic vision of a post-apocalyptic world. Shot in shades of sepia, with occasional, startling flashes of bright blue, The Element of Crime (Forbrydelsens Element) combines dark mystery and operatic sweep to yield a pure celluloid nightmare.
Elena and Her Men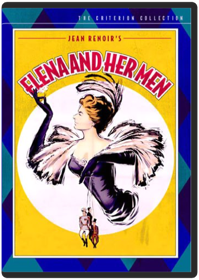 Jean Renoir
The Emigrants / The New Land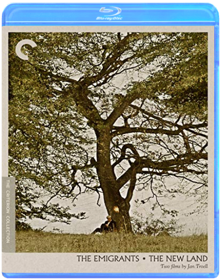 Jan Troell
Eraserhead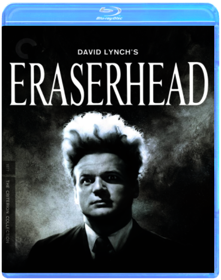 David Lynch
Henry Spencer's hair sticks straight up, and his girlfriend's offspring looks like larva. Directed by David Lynch.
Essential Fellini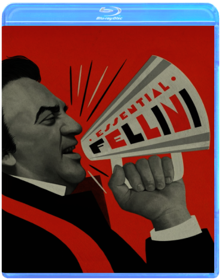 Federico Fellini
Europa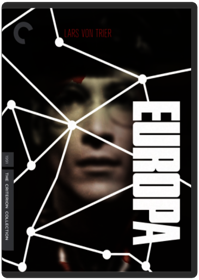 Lars von Trier
Eve's Bayou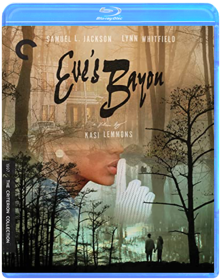 Kasi Lemmons
Every Man for Himself
Jean-Luc Godard
After a decade in the wilds of avant-garde and early video experimentation, Jean-Luc Godard (Breathless) returned to commercial cinema with this work of social commentary, star-driven and narrative while remaining defiantly intellectual and visually cutting-edge. Every Man for Himself, featuring a script by Jean-Claude Carrière (The Discreet Charm of the Bourgeoisie) and Anne-Marie Miéville (Ici et ailleurs), looks at the sexual and professional lives of three people—a television producer (Van Gogh's Jacques Dutronc), his ex-girlfriend (The Return of Martin Guerre's Nathalie Baye), and a prostitute (White Material's Isabelle Huppert)—to create a meditative story about work, relationships, and the notion of freedom. Made twenty years into his career, the film was, according to Godard, a second debut.
Eyes Without a Face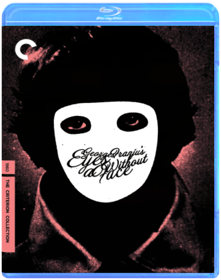 Georges Franju
At his secluded chateau in the French countryside, a brilliant, obsessive doctor (Children of Paradise's Pierre Brasseur) attempts a radical plastic surgery to restore the beauty of his daughter's disfigured countenance—at a horrifying price. EYES WITHOUT A FACE, directed by the supremely talented Georges Franju (Judex), is rare in horror cinema for its odd mixture of the ghastly and the lyrical, and it has been a major influence on the genre in the decades since its release. There are images here—of terror, of gore, of inexplicable beauty—that once seen are never forgotten.
F for Fake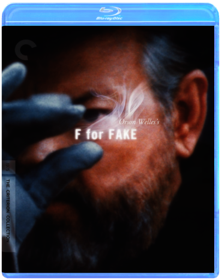 Orson Welles
Orson Welles wrote and directed this study of famous frauds, including Howard Hughes book hoaxer Clifford Irving.
A Face in the Crowd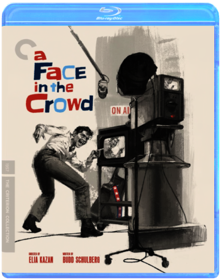 Elia Kazan
Fail Safe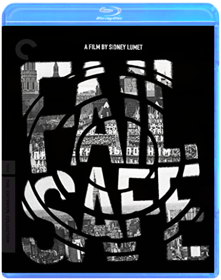 Sidney Lumet
Fanny and Alexander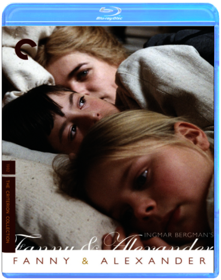 Ingmar Bergman
Through the eyes of ten-year-old Alexander, we witness the delights and conflicts of the Ekdahl family, a sprawling bourgeois clan in turn-of-the-twentieth-century Sweden. Ingmar Bergman (The Seventh Seal) intended Fanny and Alexander as his swan song, and it is the legendary director's warmest and most autobiographical film, a four-time Academy Award–winning triumph that combines his trademark melancholy and emotional intensity with immense joy and sensuality. The Criterion Collection is proud to present both the theatrical release and the original five-hour television version of this great work. Also included in the box set is Bergman's own feature-length documentary The Making of "Fanny and Alexander," a unique glimpse into his creative process.
Fanny and Alexander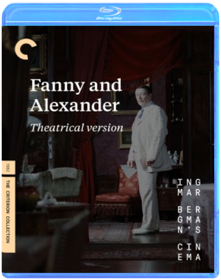 Ingmar Bergman
Through the eyes of ten-year-old Alexander, we witness the delights and conflicts of the Ekdahl family, a sprawling bourgeois clan in turn-of-the-twentieth-century Sweden. Ingmar Bergman intended Fanny and Alexander as his swan song, and it is the director's warmest and most autobiographical film, an Academy Award–winning triumph that combines his trademark melancholy and emotional intensity with immense joy and sensuality. Bergman described Fanny and Alexander as "the sum total of my life as a filmmaker."
Fanny and Alexander
Ingmar Bergman
Through the eyes of ten-year-old Alexander, we witness the delights and conflicts of the Ekdahl family, a sprawling bourgeois clan in turn-of-the-twentieth-century Sweden. Ingmar Bergman intended Fanny and Alexander as his swan song, and it is the director's warmest and most autobiographical film, an Academy Award–winning triumph that combines his trademark melancholy and emotional intensity with immense joy and sensuality. Bergman described Fanny and Alexander,presented here in both the theatrical and the five-hour television versions, as "the sum total of my life as a filmmaker." And in this, the full-length (312-minute) version of his triumphant valediction, his vision is expressed at its fullest.
Fantastic Planet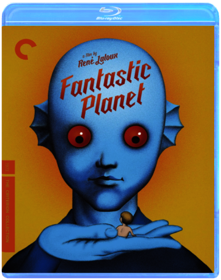 René Laloux
Watched Once. From a Private Collection. Kept in Great Condition.
Fårö Document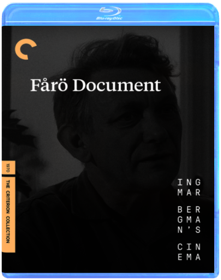 Ingmar Bergman
Ingmar Bergman had discovered the bleak, windswept Fårö while scouting locations for Through a Glass Darkly in 1960. Nearly a decade later—and after shooting a number of arresting dramas there and making the island his primary residence—the director set out to pay tribute to its inhabitants.
Fårö Document 1979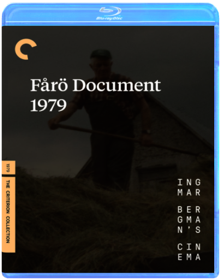 Ingmar Bergman
Midway through his time in Germany, Bergman returned to Fårö for his second documentary exploration of the remote Swedish island he loved and the socio­economic realities experienced by those who lived there. Longer, more optimistic, and less ascetic than its predecessor, this film charts a calendar year in the life of the island's 673 inhabitants, many of whom he observes working tirelessly shearing sheep, thatching roofs, and slaughtering livestock, as well as going about various communal rituals. Distilled from twenty-eight hours of material, Fårö Document 1979 is a lyrical depiction of life's cyclical nature.
Fast Times at Ridgemont High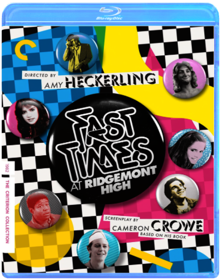 Amy Heckerling
Academy Award winner Sean Penn stars as the unforgettable Jeff Spicoli in the film that defined the outrageous and bold teen comedy genre, Fast Times at Ridgemont High. Follow a group of Southern California high school students as they explore their most important subjects: sex, drugs and rock 'n' roll. Directed by Amy Heckerling (Clueless) and written by Cameron Crowe (Almost Famous), this hilarious portrait of 1980s American teen life features film debuts of future stars Nicolas Cage and Forest Whitaker, plus decade-defining music from The Go-Go's, Oingo Boingo and The Cars.
Fear and Loathing in Las Vegas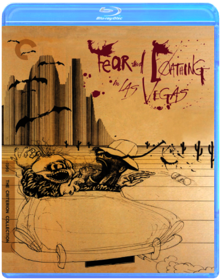 Terry Gilliam
It is 1971, and journalist Raoul Duke barrels toward Las Vegas—accompanied by a trunkful of contraband and his unhinged Samoan attorney, Dr. Gonzo—to cover a motorcycle race. His cut-and-dried assignment quickly descends into a feverish psychedelic odyssey. Director Terry Gilliam (Time Bandits, Brazil) and an all-star cast headlined by Johnny Depp (Edward Scissorhands, Donnie Brasco) and Benicio Del Toro (The Usual Suspects, Che) show no mercy in adapting Hunter S. Thompson's legendary dissection of the American way of life to the screen, creating a film both hilarious and savage.
Fellini Satyricon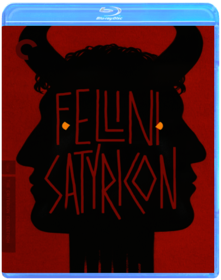 Federico Fellini
Federico Fellini's career achieved new levels of eccentricity and brilliance with this remarkable, controversial, extremely loose adaptation of Petronius's classical Roman satire, written during the reign of Nero. An episodic barrage of sexual licentiousness, godless violence, and eye-catching grotesquerie, Fellini Satyricon follows the exploits of two pansexual young men—the handsome scholar Encolpius and his vulgar, insatiably lusty friend Ascyltus—as they move through a landscape of free-form pagan excess. Creating apparent chaos with exquisite control, Fellini constructs a weird old world that feels like science fiction.
Fellini Satyricon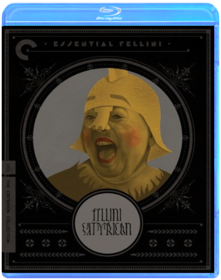 Federico Fellini
Female Trouble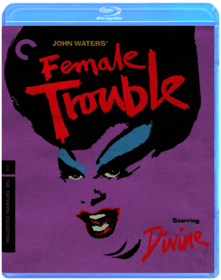 John Waters
Fighting Elegy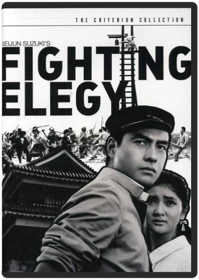 Seijun Suzuki
The Fisher King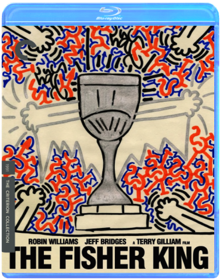 Terry Gilliam
CONTAINS: MY DINNER WITH ANDRE, VANYA ON 42ND STREET, AND A MASTER BUILDER.
Five Easy Pieces
Bob Rafelson
Flesh for Frankenstein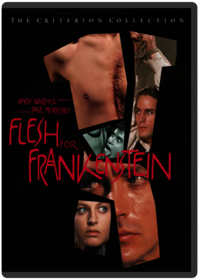 Paul Morrissey
Udo Kier is the Baron Frankenstein, attempting to create a new race of humans out of body parts. He wants to mate his male creation to his female creation so he figures he needs the brain of a real lady's man. By mistake, he beheads a man about to enter a monastery to become a monk. The creature shows no interest in his female companion, but the Baron's sex starved wife shows interest in him. He ends up killing her, squeezing her to death while they are performing sex. This film is filled with lots of soft core porn, nudity, and splatter. DVD Features: Region 1 NTSC; Widescreen - 2.35; Audio: Mono - English; Additional Release Material: Audio Commentary - 1. Paul Morrissey - Director, Udo Kier - Star, Maurice Yacowar - Film Historian; Interactive Features: Scene Access; Interactive Menus; Text/ Photo Galleries: Production Stills; Publicity Photos. "Incest, necrophilia, and Joe Dallesandro? It must be Andy Warhol. Warhol did indeed co-produce this 1973 schlock spectacular — originally presented in 3D — that was directed by Factory fave Paul Morrissey. Starring Udo Kier in the role of "Ze Baron," Flesh for Frankenstein is a horror story for a new 'n' lewd generation. This time around, the mad scientist has created the nymphomaniacally-inclined Adam and Eve, whose mission it is to spawn a new race. Along for the ride —somewhat literally — is a lusty stable boy (Dallesandro) who main duty it is to entertain the Baron's equally lusty wife/sister. Sex, gore, unconvincing bat attacks, and the highest camp this side of the Appalachian Trail combine for a dizzyingly outrageous midnight movie. Flesh for Frankenstein got a second chance at life when it was screened at the 2002 Philadelphia Gay and Lesbian International Film Festival./" ~ Rebecca Flint Marx, All Movie Guide
Following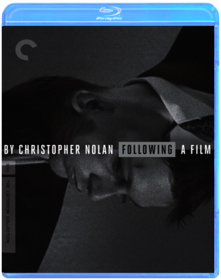 Christopher Nolan
Before he became a sensation with the twisty revenge story Memento, Christopher Nolan (The Dark Knight) fashioned this low-budget, black-and-white, 16 mm neonoir with comparable precision and cunning. Supplying irrefutable evidence of Nolan's directorial bravura, Following is the fragmented tale of an unemployed young writer who trails strangers through London, hoping that they will provide inspiration for his first novel. He gets more than he bargained for with one of his unwitting subjects, who leads him down a dark, criminal path. With gritty aesthetics and a made-on-the-fly vibe (many shots were simply stolen on the streets, unbeknownst to passersby), Following is a mind-bending psychological journey that shows the remarkable beginnings of one of today's most acclaimed filmmakers.
For All Mankind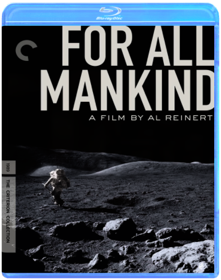 Al Reinert
Avant-garde music and the words of astronauts highlight striking NASA footage of Earth and the moon.
Foreign Correspondent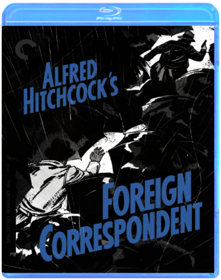 Alfred Hitchcock
A New York crime reporter exposes a Nazi spy ring fronted by a peace organization. Directed by Alfred Hitchcock.
Frances Ha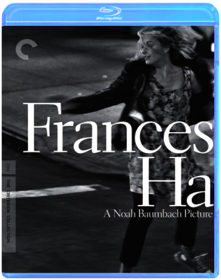 Noah Baumbach
Greta Gerwig is radiant as a woman in her late twenties in contemporary New York, trying to sort out her ambitions, her finances, and, above all, her tight but changing bond with her best friend, Sophie (Mickey Sumner). Meticulously directed by Noah Baumbach (Kicking and Screaming) with a free-and-easy vibe reminiscent of the French New Wave's most spirited films, and written by Baumbach and Gerwig with an effortless combination of sweetness and wit, Frances Ha gets at both the frustrations and the joys of being young and unsure of where to go next. This wry and sparkling city romance is a testament to the ongoing vitality of independent American cinema.
From the Life of the Marionettes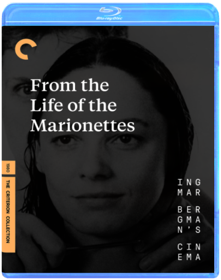 Ingmar Bergman
Made during his self-imposed exile in Germany, Ingmar Bergman's From the Life of the Marionettes offers a lacerating portrait of a destructive marriage and a complex psychological analysis of a murder. Businessman Peter nurses fantasies of killing his wife, Katarina, until a prostitute becomes his surrogate prey. In the aftermath of the crime, Peter and Katarina's psychiatrist and others attempt to explain its roots. Jumping back and forth in time, this compelling film moves seamlessly between seduction and repulsion, and the German cast is superb.
The Game
David Fincher
Enormously wealthy and emotionally remote investment banker Nicholas Van Orton (Traffic's Michael Douglas) receives a strange gift from his ne'er-do-well younger brother (Milk's Sean Penn) on his forty-eighth birthday: a voucher for a game that, if he agrees to play it, will change his life. Thus begins a trip down a rabbit hole that is puzzling, terrifying, and exhilarating for Nicholas and viewer alike. This multilayered, noirish descent into one man's personal hell is also a surreal, metacinematic journey that, two years after the phenomenon Se7en, further demonstrated that director David Fincher was one of Hollywood's true contemporary visionaries.
Gate of Flesh
Seijun Suzuki
General Idi Amin Dada: A Self-Portrait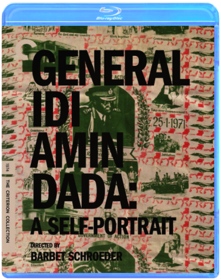 Barbet Schroeder
In 1974, Barbet Schroeder went to Uganda to make a film about Idi Amin, the country's ruthless, charismatic dictator. Three years into a murderous regime that would be responsible for the deaths of hundreds of thousands of Ugandans, Amin prepared a triumphal greeting for the filmmakers, staging rallies, military maneuvers, and cheery displays of national pride, and envisioning the film as an official portrait to adorn his cult of personality. Schroeder, however, had other ideas, emerging with a disquieting, caustically funny brief against Amin, in which the dictator's own endless stream of testimony charming, menacing, and nonsensical by turns serves as the most damning evidence. A revelatory tug-of-war between subject and filmmaker, General Idi Amin Dada: A Self-Portrait is a landmark in the art of documentary and an appalling study of egotism in power.

DIRECTOR-APPROVED BLU-RAY SPECIAL EDITION FEATURES
- New, restored 2K digital transfer, supervised by director Barbet Schroeder, with uncompressed monaural soundtrack
- New interview with Schroeder
- New interview with journalist and author Andrew Rice about Idi Amin's regime
- PLUS: An essay by critic J. Hoberman
Ghost World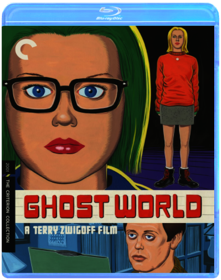 Terry Zwigoff
Godzilla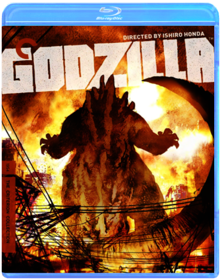 Ishirô Honda
Ishiro Honda's Godzilla is the roaring granddaddy of all monster movies. It's also a remarkably humane and melancholy drama made in Japan at a time when the country was still reeling from nuclear attack and H-bomb testing. Its rampaging radioactive beast, the poignant embodiment of an entire population's fears, became a beloved international icon of destruction, spawning more than twenty sequels and spinoffs. This first thrilling, tactile spectacle continues to be a cult phenomenon; here, we present the original, 1954 Japanese version, along with Godzilla: King of the Monsters!, the 1956 American reworking starring Raymond Burr (Rear Window).
The Gold Rush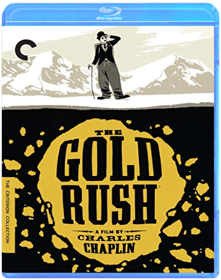 Charlie Chaplin
The Golden Coach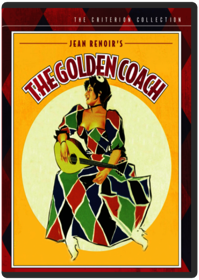 Jean Renoir
SOME LIGHT WEAR, FAST SHIPPING
Gomorrah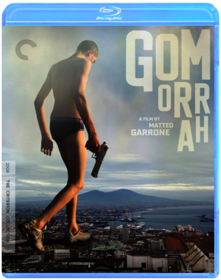 Matteo Garrone
Matteo Garrone's Gomorrah is a stark, shocking vision of contemporary gangsterdom, and one of cinema's most authentic depictions of organized crime. In this tour de force adaptation of undercover Italian reporter Roberto Saviano's best-selling exposé of Naples' Mafia underworld (known as the Camorra), Garrone links five disparate tales in which men and children are caught up in a corrupt system that extends from the housing projects to the world of haute couture. Filmed with an exquisite detachment interrupted by bursts of violence, Gomorrah is a shattering, socially engaged true-crime story from a major new voice in Italian cinema.

Stills from Gomorrah (Click for larger image)
The Grand Budapest Hotel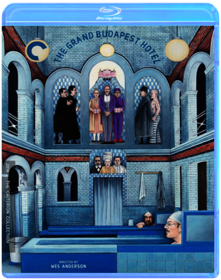 Wes Anderson
THE GRAND BUDAPEST HOTEL recounts the adventures of Gustave H, a legendary concierge at a famous European hotel between the wars, and Zero Moustafa, the lobby boy who becomes his most trusted friend. The story involves the theft and recovery of a priceless Renaissance painting and the battle for an enormous family fortune — all against the back-drop of a suddenly and dramatically changing Continent.
The Great Beauty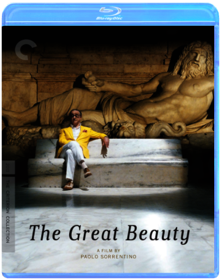 Servillo, Verdone, Ferilli
For decades, journalist Jep Gambardella has charmed and seduced his way through the glittering nightlife of Rome. Since the legendary success of his only novel, he has been a permanent fixture in the city s literary and elite social circles. But on his sixty-fifth birthday, Jep unexpectedly finds himself taking stock of his life, turning his cutting wit on himself and his contemporaries, and looking past the lavish nightclubs, parties, and cafes to find Rome itself, in all its monumental glory: a timeless landscape of absurd, exquisite beauty. Featuring sensuous cinematography, a lush score, and an award-winning central performance by the great Toni Servillo (GOMORRAH), this transporting experience by the brilliant Italian director Paolo Sorrentino (IL DIVO) is a breathtaking Fellini-esque tale of decadence and lost love.
The Great Dictator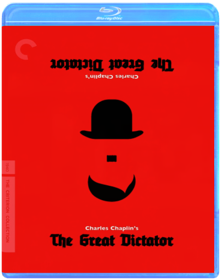 Charlie Chaplin
In his notorious masterpiece, The Great Dictator, Charlie Chaplin (City Lights, Modern Times) offers both a cutting caricature of Adolf Hitler and a sly tweaking of his own comic persona. Chaplin (in his first pure talkie) brings his sublime physicality to two roles: the cruel yet clownish "Tomanian" dictator and the kindly Jewish barber who is mistaken for him. Featuring Jack Oakie (Thieves' Highway, Lover Come Back) and Paulette Goddard (Modern Times, The Women) in stellar supporting turns, The Great Dictator, boldly going after the fascist leader before the U.S.'s official entry into World War II, is an audacious amalgam of politics and slapstick that culminates in Chaplin's famously impassioned plea for tolerance.
The Great Escape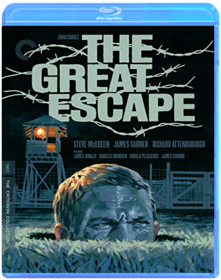 John Sturges
Hamlet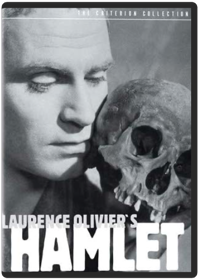 Laurence Olivier
Laurence Olivier directs himself in this classic rendition of Shakespeare's tale of the brooding Danish prince who decides to exact revenge on his uncle for the murder of his father.
Harold and Maude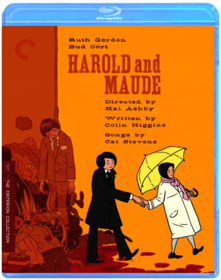 Hal Ashby
With the idiosyncratic American fable Harold and Maude, countercultural director Hal Ashby (Being There) fashioned what would become the cult classic of its era. Working from a script by Colin Higgins (9 to 5), Ashby tells the story of the emotional and romantic bond between a death-obsessed young man (The Life Aquatic with Steve Zissou's Bud Cort) from a wealthy family and a devil-may-care, bohemian octogenarian (Rosemary's Baby's Ruth Gordon). Equal parts gallows humor and romantic innocence, Harold and Maude dissolves the line between darkness and light along with the ones that separate people by class, gender, and age, and it features indelible performances and a remarkable soundtrack by Cat Stevens.
Häxan
Benjamin Christensen
Heaven's Gate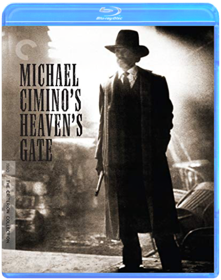 Michael Cimino
Hedwig and the Angry Inch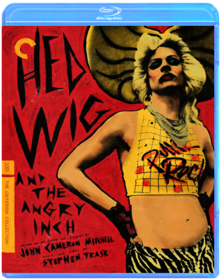 John Cameron Mitchell
Hedwig & The Angry Inch (DVD)
Henry V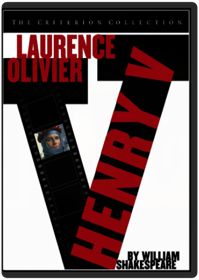 Laurence Olivier
William Shakespeare's play depicting the King of England leading his army to win at Agincourt.
The Hidden Fortress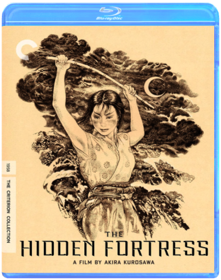 Akira Kurosawa
A grand-scale adventure as only Akira Kurosawa (Seven Samurai) could make one, The Hidden Fortress stars the inimitable Toshiro Mifune (Yojimbo) as a general charged with guarding his defeated clan s princess (a fierce Misa Uehara) as the two smuggle royal treasure across hostile territory. Accompanying them are a pair of bumbling, conniving peasants who may or may not be their friends. This rip-roaring ride is among the director s most beloved films and was a primary influence on George Lucas s Star Wars. The Hidden Fortress delivers Kurosawa s trademark deft blend of wry humor, breathtaking action, and compassionate humanity.

BLU-RAY SPECIAL EDITION FEATURES
- New 2K digital restoration, with uncompressed monaural soundtrack
- Alternate 5.1 surround soundtrack preserving the original Perspecta simulated stereo effects, presented in DTS-HD Master Audio
- New audio commentary by film historian Stephen Prince, author of The Warrior s Camera: The Cinema of Akira Kurosawa
- Documentary from 2003 on the making of the film, created as part of the Toho Masterworks series Akira Kurosawa: It Is Wonderful to Create
- Interview from 2001 with filmmaker George Lucas about Kurosawa
- Trailer
- New English subtitle translation
- PLUS: A booklet featuring an essay by film scholar Catherine Russell
Hour of the Wolf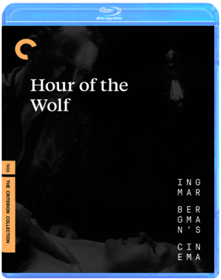 Ingmar Bergman
On a remote island, a troubled artist feels his mind slipping away from him. Troubled by disturbing visions and paranoid delusions, he and his wife begin to suspect that the haunting memories are the machinations of a bizarre, perverted cult that reside on the other side of the island.
House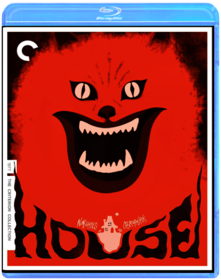 Nobuhiko Obayashi
How to describe Nobuhiko Obayashi's indescribable 1977 movie HOUSE (Hausu)? As a psychedelic ghost tale? A stream-of-consciousness bedtime story? An episode of Scooby-Doo as directed by Mario Bava? Any of the above will do for this hallucinatory head trip about a schoolgirl who travels with six classmates to her ailing aunt's creaky country home and comes face-to-face with evil spirits, a demonic house cat, a bloodthirsty piano, and other ghoulish visions, all realized by Obayashi via a series of mattes, animation, and collage effects. Equal parts absurd and nightmarish, HOUSE might have been beamed to Earth from some other planet. Never before available on home video in the United States, it's one of the most exciting cult discoveries in years.
How To Get Ahead in Advertising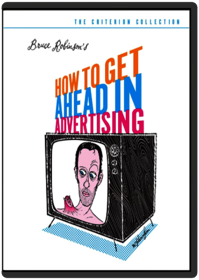 Bruce Robinson
Richard E. Grant is the endlessly suave Dennis Bagley, a high-strung advertising executive whose shoulder sprouts an evil, talking boil. The boil speaks only to Bagley, is silent to the rest of the world, and seems to be growing. This caustic satire reunites the talented team behind the cult classic Withnail and I to create a tour de force of verbal jousting and physical comedy.
Howards End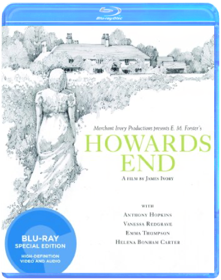 James Ivory
The Human Condition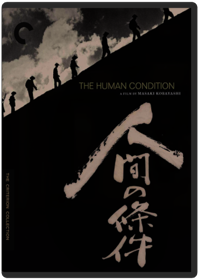 Masaki Kobayashi
Human Condition (Cc)
Hunger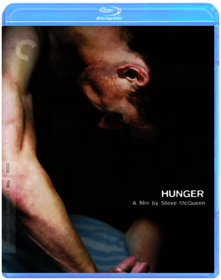 Steve McQueen
With HUNGER, British filmmaker and artist Steve McQueen has turned one of history's most controversial acts of political defiance into a jarring, unforgettable cinematic experience. In Northern Ireland's Maze prison in 1981, twenty-seven-year-old Irish Republican Army member Bobby Sands went on a hunger strike to protest the British government's refusal to recognize him and his fellow IRA inmates as political prisoners, rather than as ordinary criminals. McQueen dramatizes prison existence and Sands' final days in a way that is purely experiential, even abstract, a succession of images full of both beauty and horror. Featuring an intense performance by Michael Fassbender, HUNGER is an unflinching, transcendent depiction of what a human being is willing to endure to be heard.
I Married a Witch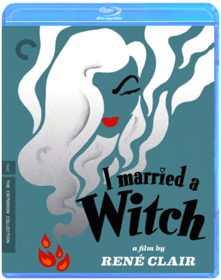 Rene Clair
Veronica Lake (Sullivan's Travels) casts a seductive spell as a charmingly vengeful sorceress in this supernatural screwball classic. Many centuries after cursing the male descendants of the Salem puritan who sent her to the stake, this blonde bombshell with a broomstick finds herself drawn to one of them—a prospective governor (Design for Living's Fredric March) about to marry a spoiled socialite (I Want to Live's Susan Hayward). This most delightful of the films the innovative French director René Clair (Le million) made in Hollywood is a comic confection bursting with playful special effects and sparkling witticisms.
I vitelloni
Federico Fellini
The Ice Storm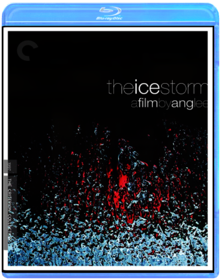 Ang Lee
Suburban Connecticut, 1973. While Richard Nixon's "I am not a crook" speech drones from the TV, the Hood and Carver families try to navigate a Thanksgiving break simmering with unspoken resentment, sexual tension, and cultural confusion. With clarity, subtlety, and a dose of wicked humor, Academy Award–winning director Ang Lee (Life of Pi) renders Rick Moody's acclaimed novel of upper-middle-class American malaise as a trenchant, tragic cinematic portrait of lost souls. Featuring a tremendous cast of established actors (Kevin Kline, Joan Allen, Sigourney Weaver) and rising stars (Tobey Maguire, Christina Ricci, Elijah Wood, Katie Holmes) THE ICE STORM is among the finest films of the 1990s.
If....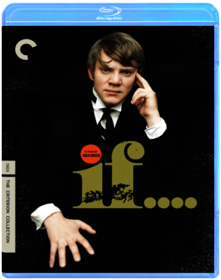 Lindsay Anderson
If…., directed by Lindsay Anderson (This Sporting Life), is a daringly chaotic vision of British society, set in a boarding school in late-sixties England. Before Kubrick made his mischief iconic in A Clockwork Orange, Malcolm McDowell made a hell of an impression as the insouciant Mick Travis, who, along with his school chums, trumps authority at every turn, finally emerging as a violent savior against the vicious games of one-upmanship played by both students and masters. Mixing color and black and white as audaciously as it mixes fantasy and reality, If…. remains one of cinema's most unforgettable rebel yells.
Ikiru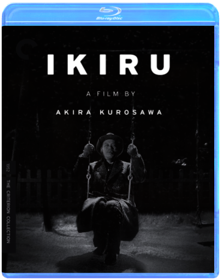 Akira Kurosawa
One of the greatest achievements by Akira Kurosawa (Seven Samurai), Ikiru presents the director at his most compassionate—affirming life through an exploration of death. Takashi Shimura (Rashomon) beautifully portrays Kanji Watanabe, an aging bureaucrat with stomach cancer who is impelled to find meaning in his final days. Presented in a radically conceived two-part structure and shot with a perceptive, humanistic clarity of vision, Ikiru is a multifaceted look at what it means to be alive. BLU-RAY SPECIAL EDITION FEATURES  • New 4K digital restoration, with uncompressed monaural soundtrack • Audio commentary from 2004 by Stephen Prince, author of The Warrior's Camera: The Cinema of Akira Kurosawa • A Message from Akira Kurosawa (2000), a ninety-minute documentary produced by Kurosawa Productions and featuring interviews with Kurosawa • Documentary on Ikiru from 2003, created as part of the Toho Masterworks series Akira Kurosawa: It Is Wonderful to Create, and featuring interviews with Kurosawa, script supervisor Teruyo Nogami, writer Hideo Oguni, actor Takashi Shimura, and others • Trailer • Essays by critic and travel writer Pico Iyer and critic Donald Richie
Il bidone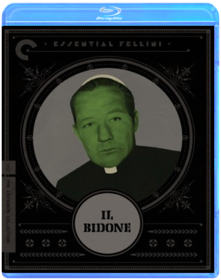 Federico Fellini
In Cold Blood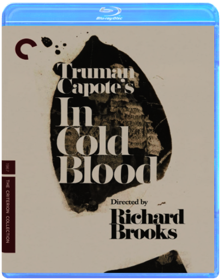 Richard Brooks
In Cold Blood is the powerful, true story of a callous murder, based upon the best-selling novel by Truman Capote. A prosperous and respected Kansas farmer, his wife and his two teenage children are wantonly and brutally slaughtered. The murderers are two mindless ex-convict drifters: Perry Smith (Robert Blake) and Dick Hickock (Scott Wilson). Neither of the men are sane enough to regret their crime. The story penetrates the inner workings of the criminals minds as it follows their purposeless meandering through Mexico and the United States in evasion of the law. After more than a year of wandering, the hunted men are finally caught, tried and in a dramatic conclusion condemned to hang.
In the Heat of the Night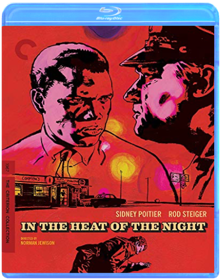 Norman Jewison
In the Mood for Love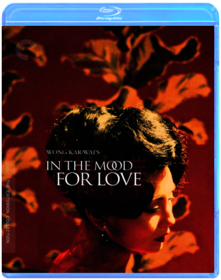 Wong Kar-wai
Hong Kong, 1962: Chow Mo-wan (Hero's Tony Leung Chiu-wai) and Su Li-zhen (Irma Vep's Maggie Cheung Man-yuk) move into neighboring apartments on the same day. Their encounters are formal and polite—until a discovery about their spouses sparks an intimate bond between them. At once delicately mannered and visually extravagant, In the Mood for Love, directed by Wong Kar-wai (Chungking Express), is a masterful evocation of romantic longing and fleeting moments. With its aching musical soundtrack and its exquisitely abstract cinematography by Christopher Doyle (2046) and Mark Lee Ping-bin (Flight of the Red Balloon), this film has been a major stylistic influence on the past decade of cinema, as well as a milestone in Wong's redoubtable career.
In The Realm Of The Senses
Nagisa Oshima
Still censored in its own country, In the Realm of the Senses (Ai no corrida), by Japanese director Nagisa Oshima, remains one of the most controversial films of all time. A graphic portrayal of insatiable sexual desire, Oshima's film, set in 1936 and based on a true incident, depicts a man and a woman (Tatsuya Fuji and Eiko Matsuda) consumed by a transcendent, destructive love while living in an era of ever escalating imperialism and governmental control. Less a work of pornography than of politics, In the Realm of the Senses is a brave, taboo-breaking milestone.

SPECIAL EDITION FEATURES:
New, restored high-definition digital transfer with uncompressed monaural soundtrack
New audio commentary with film scholar Tony Rayns
New interview with actor Tatsuya Fuji
A 1976 interview with director Nagisa Oshima and actors Fuji and Eiko Matsuda, and a 2003 program featuring interviews with consulting producer Hayao Shibata, line producer, Koji Wakamatsu, assistant director Yoichi Sai, and film distributor Yoko Asakura
Deleted footage
U.S. trailer
New and improved English subtitle translation
PLUS: A booklet featuring a new essay by Japanese film scholar Donald Richie and a reprinted interview with Oshima
Ingmar Bergman's Cinema
Ingmar Bergman
The Innocents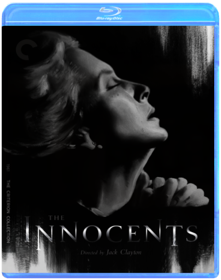 Jack Clayton
A Victorian governess fears a boy and girl have been possessed by a dead couple. Directed by Jack Clayton. From Henry James' "The Turn of the Screw.]Victorian governess fears boy and girl are possessed.]0]]Jack Clayton]]]Deborah Kerr]Martin Stephens]Pamela Franklin]Michael Redgrave]Peter Wyngarde]Meg Jenkins]Clytie Jessop]Isla Cameron]Eric Woodburn]
Inside Llewyn Davis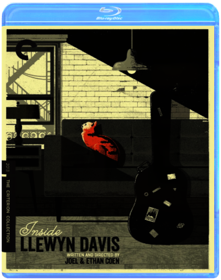 Ethan Coen, Joel Coen
INSIDE LLEWYN DAVIS follows a week in the life of a young folk singer as he navigates the Greenwich Village folk scene of 1961.LLEWYN DAVIS (OSCAR ISAAC) is at a crossroads. Guitar in tow, huddled against the unforgiving New York winter, he is struggling to make it as a musician against seemingly insurmountable obstacles-some of them of his own making. Living at the mercy of both friends and strangers, scaring up what work he can find, Llewyn's misadventures take him from the baskethouses of the Village to an empty Chicago club-on an odyssey to audition for a music mogul -and back again.
Insignificance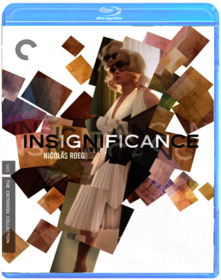 Nicolas Roeg
Four unnamed people who look and sound a lot like Albert Einstein, Marilyn Monroe, Joe DiMaggio, and Joseph McCarthy converge in one New York City hotel room for this compelling, visually inventive adaptation of Terry Johnson's play, from director Nicolas Roeg (Walkabout, The Man Who Fell to Earth). With a combination of whimsy and dread, Roeg creates a fun-house-mirror picture of cold war America that questions the nature of celebrity and plays on a society's simmering nuclear fears. Insignificance is a delirious, intelligent drama, featuring magnetic performances by Michael Emil (Tracks, Always) as "the professor," Theresa Russell (Bad Timing, Black Widow) as "the actress," Gary Busey (The Buddy Holly Story, Lethal Weapon) as "the ballplayer," and Tony Curtis (Sweet Smell of Success, Spartacus) as "the senator."
Insomnia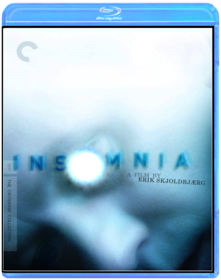 Erik Skjoldbjærg
A Swedish homicide detective becomes unglued as he and his partner investigate a teen's slaying.
Intervista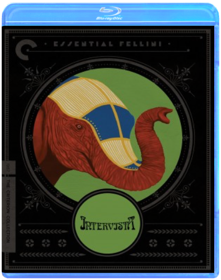 Federico Fellini
Investigation of a Citizen Above Suspicion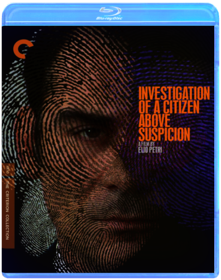 Elio Petri
The provocative Italian filmmaker Elio Petri's most internationally acclaimed work is this remarkable, visceral, Oscar-winning thriller. Petri maintains a tricky balance between absurdity and realism in telling the Kafkaesque tale of a Roman police inspector (A Fistful of Dollars's Gian Maria Volonté, in a commanding performance) investigating a heinous crime—which he committed himself. Both a penetrating character study and a disturbing commentary on the draconian crackdowns by the Italian government in the late 1960s and early '70s, Petri's kinetic portrait of surreal bureaucracy is a perversely pleasurable rendering of controlled chaos.
The Irishman
Martin Scorsese
It Happened One Night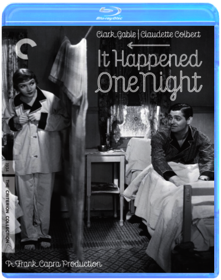 Frank Capra
Frank Capra Academy Award winning classic, starring Clark Gable and Claudette Colbert for your enjoyment.
Ivan's Childhood
Andrei Tarkovsky
Jabberwocky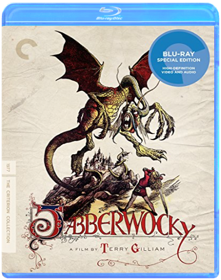 Terry Gilliam
Amid the filth and muck of England in the Dark Ages, a fearsome dragon stalks the land, casting a shadow of terror upon the kingdom of Bruno the Questionable. Who should emerge as the town's only possible savior but Dennis Cooper (Michael Palin), an endearingly witless bumpkin who stumbles onto the scene and is flung into the role of brave knight? Terry Gilliam's first outing as a solo director inspired by Lewis Carroll s poem 'Jabberwocky' and made on the heels of Gilliam s success as a member of the iconic comedy troupe Monty Python showcases his delight in comic nonsense, with a cast chock-full of beloved British character actors. A giddy romp through blood and excrement, this fantasy remains one of the filmmaker's most uproarious visions of society run amok.

DIRECTOR-APPROVED BLU-RAY SPECIAL EDITION FEATURES
- New 4K digital transfer from a restoration by the BFI National Archive and The Film Foundation, approved by director Terry Gilliam
- 5.1 surround mix, supervised by Gilliam and presented in DTS-HD Master Audio
- Audio commentary from 2001 featuring Gilliam and actor Michael Palin
- New documentary on the making of the film, featuring Gilliam, producer Sandy Lieberson, Palin, and actor Annette Badland
- New interview with Valerie Charlton, designer of the Jabberwock, featuring her collection of rare behind-the-scenes photographs
- Selection of Gilliam s storyboards and sketches
- Trailer
- PLUS: An essay by critic Scott Tobias
Jubal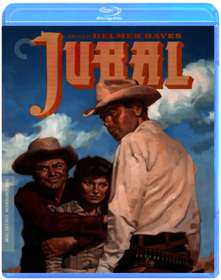 Delmer Daves
A trio of exceptional performances from Glenn Ford (3:10 to Yuma), Ernest Borgnine (Marty), and Rod Steiger (On the Waterfront) form the center of JUBAL, an overlooked Hollywood treasure from genre master Delmer Daves (3:10 to Yuma). In this Shakespearean tale of jealousy and betrayal, Ford is an honorable itinerant cattleman, befriended and hired by Borgnine's bighearted ranch owner despite his unwillingness to talk about his past. When the new hand becomes the target of the flirtatious attentions of the owner's bored wife (Valerie French) and is entrusted by the boss with a foreman's responsibilities, his presence at the ranch starts to rankle his shifty fellow cowhand, played by Steiger. The resulting emotional showdown imparts unparalleled psychology intensity to this western, a vivid melodrama featuring expressive location photography in Technicolor and CinemaScope.
Juliet of the Spirits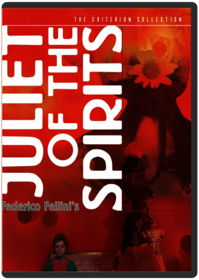 Federico Fellini
Juliet lives in a beautiful house by the ocean. Her sisters, and especially her Mother overshadow her with their beauty. She is a spiritual, superstious and naive woman. She visits a psychic seer who tells her she must follow the sex trade in order to be happy. Not long after she meets her eccentric and sexy neighbour, Suzy, who, by all counts appears to be a high class prostitute and encourages Juilet into sexual acts which make her guilty and nervous. A rare night when her husband is at home she wakes up to catch him talking to another woman on the phone. He calls out the name "Gabriella" while sleeping, but when she questions him he lies his way out of it. She finds out who Gabriella is and fears her husband will leave her. Juliet begins having visions who accuse and terrorise her. The pinnacle of the visions comes at the end where it is implied she realises she would be better off without her husband and is ultimately emotionally emancipated.
Juliet of the Spirits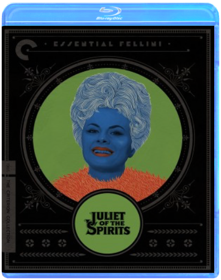 Federico Fellini
Kameradschaft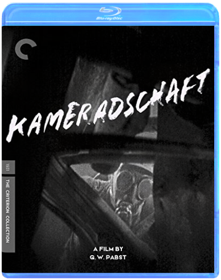 G. W. Pabst
Kicking and Screaming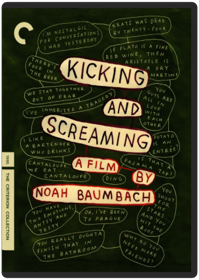 Noah Baumbach
After college graduation, Grover's girlfriend Jane tells him she's moving to Prague to study writing. Grover declines to accompany her, deciding instead to move in with several friends, all of whom can't quite work up the inertia to escape their university's pull. Nobody wants to make any big decisions that would radically alter his life, yet none of them wants to end up like Chet, the professional student who tends bar and is in his tenth year of university studies.
The Kid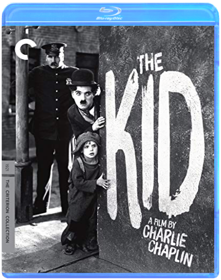 Charlie Chaplin
The Kid with a Bike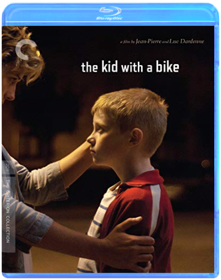 Jean-Pierre Dardenne, Luc Dardenne
Twelve-year-old Cyril (Thomas Doret), all coiled anger and furious motion, is living in a group home but refuses to believe he has been rejected by his single father (Summer Hours' Jérémie Renier). He spends his days frantically trying to reach the man, over the phone or on his beloved bicycle. It is only the patience and compassion of Samantha (Hereafter's Cécile de France), the stranger who agrees to care for him, that offers the boy the chance to move on. Spare and unsentimental but deeply imbued with a heart-rending tenderness, The Kid with a Bike is an arresting work from the great Belgian directors Jean-Pierre and Luc Dardenne (Rosetta), masters of the empathetic action film.
The Killing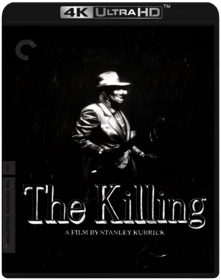 Stanley Kubrick
Stanley Kubrick's account of an ambitious racetrack robbery is one of Hollywood's tautest, twistiest noirs. Aided by a radically time-shuffling narrative, razor-sharp dialogue from pulp novelist Jim Thompson, and a phenomenal cast of character actors, including Sterling Hayden (Dr. Strangelove), Coleen Gray (Red River), Timothy Carey (Paths of Glory), and Elisha Cook Jr. (The Maltese Falcon), The Killing is both a jaunty thriller and a cold-blooded punch to the gut. And with its precise tracking shots and gratifying sense of irony, it's Kubrick to the core.
Kiss Me Deadly
Robert Aldrich
Klute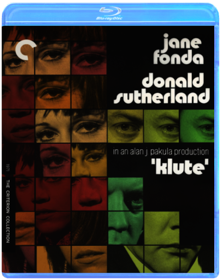 Alan J. Pakula
With her Oscar-winning turn in Klute, Jane Fonda arrived full-fledged as a new kind of movie star. Bringing nervy audacity and counterculture style to the role of Bree Daniels—a call girl and aspiring actor who becomes the focal point of a missing-person investigation when detective John Klute (Donald Sutherland) turns up at her door—Fonda made the film her own, putting an independent woman and escort on-screen with a frankness that had not yet been attempted in Hollywood. Suffused with paranoia by the conspiracy-thriller specialist Alan J. Pakula, and lensed by master cinematographer Gordon Willis, Klute is a character study thick with dread, capturing the mood of early-1970s New York and the predicament of a woman trying to find her own way on the fringes of society. BLU-RAY SPECIAL EDITIONFEATURES • New, restored 4K digital transfer, supervised by camera operator Michael Chapman, with uncompressed monaural soundtrack • New conversation between actors Jane Fonda and Illeana Douglas • New documentary about Klute and director Alan J. Pakula by filmmaker Matthew Miele, featuring scholars, filmmakers, and Pakula's family and friends • The Look of "Klute," a new interview with writer Amy Fine Collins • Archival interviews with Pakula and Fonda • "Klute" in New York, a short documentary made during the shooting of the film • PLUS: An essay by critic Mark Harris and excerpts from a 1972 interview with Pakula
Knife in the Water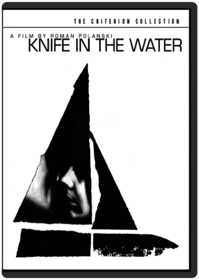 Roman Polanski
On their way to a sailing trip, an aging husband and wife invite along an emphatic young hitchhiker.
Koyaanisqatsi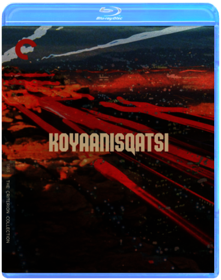 Godfrey Reggio
The Lady Vanishes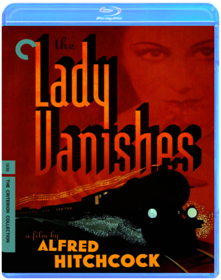 Alfred Hitchcock
Lars von Trier's Europe Trilogy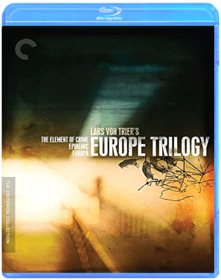 The Last Days of Disco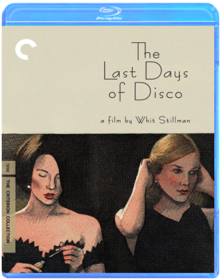 Whit Stillman
The Last Days of Disco is a cleverly comic return to an early 1980s Manhattan party scene from director Whit Stillman (Metropolitan). At the center of the film's roundelay of revelers are the icy Charlotte (Underworld's Kate Beckinsale) and the demure Alice (Boys Don't Cry's Chloë Sevigny), by day toiling as publishing house assistants and by night looking for romance and entertainment at a Studio 54–like club. The Last Days of Disco is an affectionate yet unsentimental look at the end of an era, brimming with Stillman's trademark dry humor.
The Last Emperor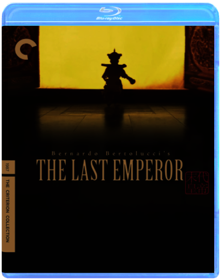 Bernardo Bertolucci
Bernardo Bertolucci s The Last Emperor won nine Academy Awards, unexpectedly sweeping every category in which it was nominated quite a feat for a challenging, multilayered epic directed by an Italian and starring an international cast. Yet the power and scope of the film was, and remains, undeniable the life of Emperor Pu Yi, who took the throne at age three, in 1908, before witnessing decades of cultural and political upheaval, within and without the walls of the Forbidden City. Recreating Ching-dynasty China with astonishing detail and unparalleled craftsmanship by cinematographer Vittorio Storaro and production designer Ferdinando Scarfiotti, The Last Emperor is also an intimate character study of one man reconciling personal responsibility and political legacy.

DIRECTOR-APPROVED BLU-RAY EDITION FEATURES:
Restored, high-definition digital transfer, supervised and approved by cinematographer Vittorio Storaro
DTS-HD Master Audio stereo surround soundtrack
Audio commentary by director Bernardo Bertolucci, producer Jeremy Thomas, screenwriter Mark Peploe, and composer-actor Ryuichi Sakamoto
The Italian Traveler: Bernardo Bertolucci, a 53-minute film by Fernand Mozskowicz, tracing the director s geographic influences, from Parma to China
Video images taken by Bertolucci in China
The Chinese Adventure of Bernardo Bertolucci, a 52-minute documentary that revisits the film s creation
A 47-minute documentary featuring Storaro, editor Gabriella Cristiana, costume designer James Acheson, and art director Gianni Silvestri
A 66-minute documentary exploring Bertolucci s creative process and the making of The Last Emperor
A 30-minute interview with Bertolucci from 1989
Interview with composer David Byrne
Interview with Ian Buruma examining the historical period of the film
Theatrical trailer
PLUS: A booklet featuring an essay by critic David Thomson
The Last Temptation of Christ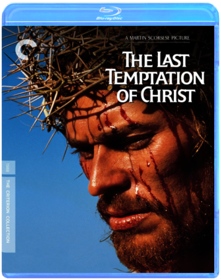 Martin Scorsese
The Last Temptation of Christ, by Martin Scorsese (Raging Bull), is a towering achievement. Though it initially engendered enormous controversy, the film can now be viewed as the remarkable, profoundly personal work of faith that it is. This fifteen-year labor of love, an adaptation of Nikos Kazantzakis's landmark novel that imagines an alternate fate for Jesus Christ, features outstanding performances by Willem Dafoe (Antichrist), Barbara Hershey (Hannah and Her Sisters), Harvey Keitel (Mean Streets), Harry Dean Stanton (Paris, Texas), and David Bowie (The Man Who Fell to Earth); bold cinematography by the great Michael Ballhaus (Broadcast News); and a transcendent score by Peter Gabriel.
The Last Wave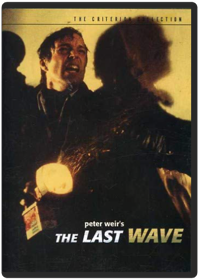 Peter Weir
Last Year at Marienbad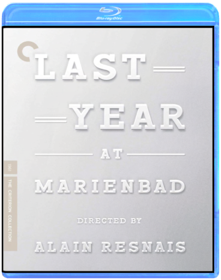 Alain Resnais
Not just a defining work of the French New Wave but one of the great, lasting mysteries of modern art, Alain Resnais' epochal visual poem has been puzzling appreciative viewers for decades. A surreal fever dream, or perhaps a nightmare, Last Year at Marienbad (L'année dernière à Marienbad), written by the radical master of the New Novel, Alain Robbe-Grillet, gorgeously fuses the past with the present in telling its ambiguous tale of a man and a woman (Giorgio Albertazzi and Delphine Seyrig) who may or may not have met a year ago, perhaps at the very same cathedral-like, mirror-bedecked château they now find themselves wandering. Unforgettable in both its confounding details (gilded ceilings, diabolical parlor games, a loaded gun) and haunting scope, Resnais' investigation into the nature of memory is disturbing, romantic, and maybe even a ghost story.

DIRECTOR-APPROVED SPECIAL EDITION FEATURES: • New, restored high-definition digital transfer, supervised and approved by director Alain Resnais, with an uncompressed monaural soundtrack • New audio interview with Resnais • New documentary on the making of Last Year at Marienbad, featuring interviews with many of Resnais' collaborators • New video interview with film scholar Ginette Vincendeau on the history of the film and its many mysteries • Two short documentaries by Resnais: Toute la mémoire du monde (1956) and Le chant du styrène (1958) • Theatrical trailer • Optional original, unrestored French soundtrack • New and improved subtitle translation • PLUS: A booklet featuring essays by critic Mark Polizzotti and film scholar François Thomas, and Alain Robbe-Grillet's introduction to the published screenplay and comments on the film

Stills from Last Year at Marienbad (Click for larger image)
A Lesson in Love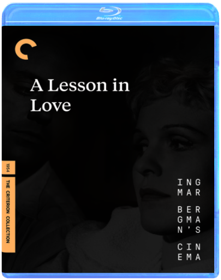 Ingmar Bergman
A couple deep into their married years seek fresh pastures. David, a gynecologist, falls for one of his patients, while his wife, Marianne, flounces off to Copenhagen to renew her fling with a sculptor.

The Life and Death of Colonel Blimp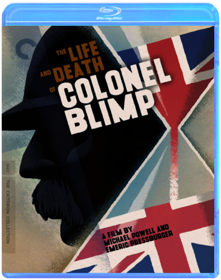 Michael Powell, Emeric Pressburger
The Life Aquatic with Steve Zissou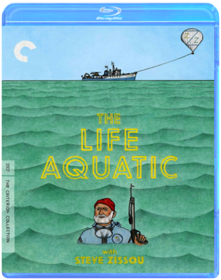 Wes Anderson
Internationally famous oceanographer Steve Zissou (Bill Murray) and his crew-Team Zissou-set sail on an expedition to hunt down the mysterious, elusive, possibly nonexistent Jaguar Shark that killed Zissou's partner during the documentary filming of their latest adventure. They are joined on their voyage by a young airline copilot (Owen Wilson); a pregnant journalist (Cate Blanchett); and Zissou's estranged wife, Eleanor (Anjelica Huston). Wes Anderson (Rushmore) has assembled an all-star cast that also includes Willem Dafoe, Jeff Goldblum, Michael Gambon, Noah Taylor, Seu Jorge, and Bud Cort for this wildly original adventure comedy.
Limelight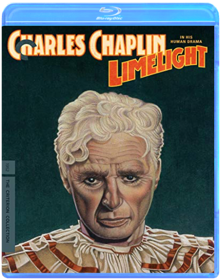 Charles Chaplin
The Lodger: A Story of the London Fog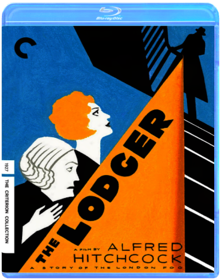 Alfred Hitchcock
With his third feature film, The Lodger: A Story of the London Fog, Alfred Hitchcock took a major step toward greatness and made what he would come to consider his true directorial debut. This haunting silent thriller tells the tale of a mysterious young man (matinee idol Ivor Novello) who takes up residence at a London boardinghouse, just as a killer who preys on blonde women, known as the Avenger, descends upon the city. The film is animated by the palpable energy of a young stylist at play, decisively establishing the director s formal and thematic obsessions. In this edition, The Lodger is accompanied by Downhill, another 1927 silent exploration of Hitchcock s wrong man trope, also headlined by Novello making for a double feature that reveals the great master of the macabre as he was just coming into his own.

BLU-RAY SPECIAL EDITION FEATURES
-2K digital restoration, with a new score by composer Neil Brand, performed by the Orchestra of Saint Paul s
-Downhill, director Alfred Hitchcock s 1927 feature film starring Ivor Novello, in a 2K digital restoration with a new piano score by Brand
-New interview with film scholar William Rothman on Hitchcock s visual signatures
-New video essay by art historian Steven Jacobs about Hitchcock s use of architecture
-Excerpts from audio interviews with Hitchcock by filmmakers François Truffaut (1962) and Peter Bogdanovich (1963)
-Radio adaptation of The Lodger from 1940, directed by Hitchcock
-New interview with Brand on composing for silent film
-PLUS: Essays on The Lodger and Downhill by critic Philip Kemp
Lola Montes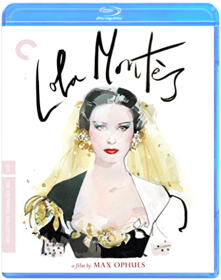 Max Ophuls
The 19th-century courtesan recalls Franz Liszt and the king of Bavaria. Director Max Ophuls' last film.
Lone Wolf and Cub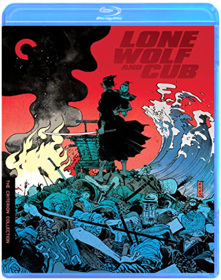 Kenji Misumi
Based on the best-selling manga series, the six intensely kinetic Lone Wolf and Cub films elevated chanbara to bloody, new heights. The shogun s executioner, Itto Ogami (Tomisaburo Wakayama), takes to wandering the countryside as an assassin along with his infant son Daigoro (Akihiro Tomikawa) and an infinitely weaponized perambulator helping those he encounters while seeking vengeance for his murdered wife. Delivering stylish thrills and a body count that defies belief, Lone Wolf and Cub is beloved for its brilliantly choreographed and unbelievably violent action sequences as well as for its tender depiction of the bonds between parent and child.

SPECIAL EDITION THREE-BLU-RAY BOX SET FEATURES
- New 2K digital restorations of all six films, with uncompressed monaural soundtracks
- High-definition presentation of Shogun Assassin, the 1980 English-dubbed reedit of the first two Lone Wolf and Cub films
- New interview with Kazuo Koike, writer of the Lone Wolf and Cub manga series and screenwriter on five of the films
- Lame d un père, l âme d un sabre, a 2005 documentary about the making of the series
- New interview in which Sensei Yoshimitsu Katsuse discusses and demonstrates the real Suio-ryu sword techniques that inspired those in the manga and films
- New interview with biographer Kazuma Nozawa about filmmaker Kenji Misumi, director of four of the six Lone Wolf and Cub films
- Silent documentary from 1937 about the making of samurai swords, with an optional new ambient score by Ryan Francis
- Trailers
- New English subtitle translations
- PLUS: A booklet featuring an essay and film synopses by Japanese pop culture writer Patrick Macias
Lord of the Flies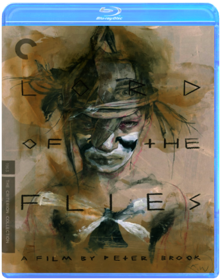 Peter Brook
In the hands of the renowned experimental theater director Peter Brook, William Golding's legendary novel on the primitivism lurking beneath civilization becomes a film as raw and ragged as the lost boys at its center. Taking an innovative documentary-like approach, Brook shot LORD OF THE FLIES with an off-the-cuff naturalism, seeming to record a spontaneous eruption of its characters' ids. The result is a rattling masterpiece, as provocative as its source material.
Lost Highway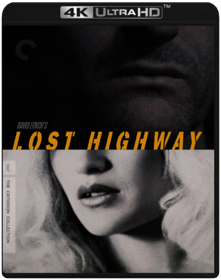 David Lynch
Germany released, Blu-Ray/Region A/B/C : it WILL NOT play on regular DVD player. You need Blu-Ray DVD player to view this Blu-Ray DVD: LANGUAGES: English ( Dolby Digital 5.1 ), English ( DTS-HD Master Audio ), German ( Dolby Digital 5.1 ), German ( DTS-HD Master Audio ), German ( Subtitles ), WIDESCREEN (2.35:1), SPECIAL FEATURES: Cast/Crew Interview(s), Interactive Menu, Making Of, Scene Access, Trailer(s), SYNOPSIS: Fred Madison, a saxophonist, is accused under mysterious circumstances of murdering his wife Renee. On death row, he inexplicably morphs into a young man named Pete Dayton, leading a completely different life. When Pete is released, his and Fred's paths begin to cross in a surreal, suspenseful web of intrigue, orchestrated by a shady gangster boss named Dick Laurent. ...Lost Highway (1997)
The Lure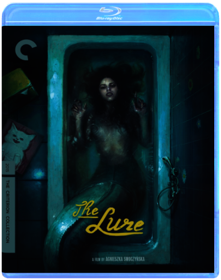 Agnieszka Smoczynska
This genre-defying horror-musical mash-up the bold debut of Polish director Agnieszka Smoczynska follows a pair of carnivorous mermaid sisters drawn ashore to explore life on land in an alternate 1980s Poland. Their tantalizing siren songs and otherworldly auras make them overnight sensations as nightclub singers in the half-glam, half-decrepit world of Smoczynska s imagining. The director gives fierce teeth to her viscerally sensual, darkly feminist twist on Hans Christian Andersen's 'The Little Mermaid,' in which the girls' bond is tested and their survival threatened after one sister falls for a human. A coming-of-age fairy tale with a catchy synth-fueled soundtrack, outrageous song-and-dance numbers, and lavishly grimy sets, The Lure explores its themes of emerging female sexuality, exploitation, and the compromises of adulthood with savage energy and originality.

DIRECTOR-APPROVED BLU-RAY SPECIAL EDITION FEATURES
- High-definition digital master, supervised by director of photography Kuba Kijowski, with 5.1 surround DTS-HD Master Audio soundtrack
- New program about the making of the film, featuring interviews with director Agnieszka Smoczynska, actors Marta Mazurek and Michalina Olszanska, screenwriter Robert Bolesto, Kijowski, composers Barbara and Zuzanna Wronski, sound designer Marcin Lenarczyk, and choreographer Kaya Ko odziejczyk
- Deleted scenes
- Aria Diva (2007) and Viva Maria! (2010), two short films directed by Smoczynska
- New English subtitle translation
- PLUS: An essay by writer Angela Lovell
M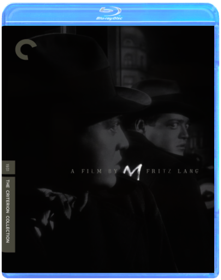 Fritz Lang
Macbeth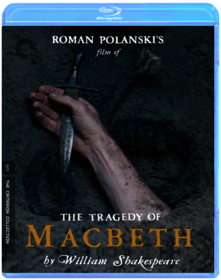 Roman Polanski
An 11th-century Scottish general's wife drives him to murder in Shakespeare's tragedy.
Made in U.S.A.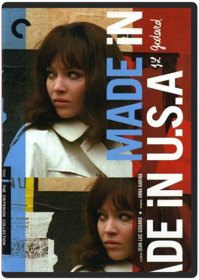 Jean-Luc Godard
The Magic Flute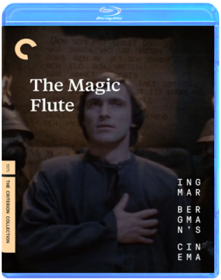 Ingmar Bergman
The Magician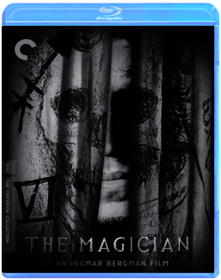 Ingmar Bergman
THE MAGICIAN (Ansiktet), directed by Ingmar Bergman (The Seventh Seal, Fanny and Alexander), is an engaging, brilliantly conceived tale of deceit from one of cinema's premier illusionists. Max von Sydow (The Virgin Spring, The Exorcist) stars as Dr. Vogler, a mid-nineteenth-century traveling mesmerist and peddler of potions whose magic is put to the test by a small town's cruel, eminently rational minister of health, Dr. Vergerus (Wild Strawberries' Gunnar Bjornstrand). The result is a diabolically clever battle of wits that's both frightening and funny, shot in rich, gorgeously gothic black and white.
The Magician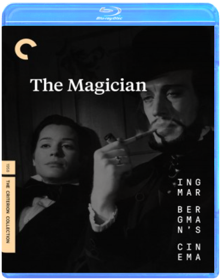 Ingmar Bergman
Dr. Vogler is a hypnotist, a magician, and the leader of a traveling performance troupe known for their apparently supernatural abilities. When Vogler's show arrives in Stockholm, the skeptical townspeople form a committee determined to disprove the supposedly magical abilities of the troupe.
Mala Noche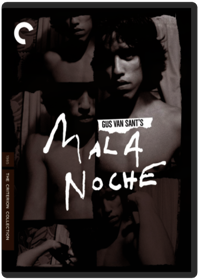 Gus Van Sant
Mamma Roma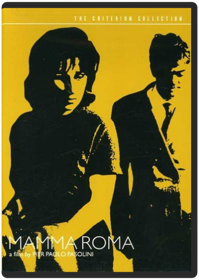 Pier Paolo Pasolini
Anna Magnani is Mamma Roma, a middle-aged prostitute who attempts to extricate herself from her sordid past for the sake of her son. Filmed in the great tradition of Italian neorealism, Mamma Roma offers an unflinching look at the struggle for survival in postwar Italy, and highlights director Pier Paolo Pasolini#s lifelong fascination with the marginalized and dispossessed. Though banned upon its release in Italy for obscenity, today Mamma Roma is considered a classic: a glimpse at a country#s most controversial director in the process of finding his style and a powerhouse performance by one of cinema#s greatest actresses.
Man Bites Dog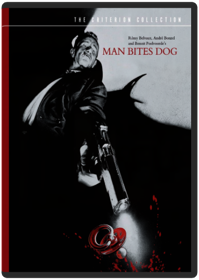 Rémy Belvaux , André Bonzel , Benoît Poelvoorde
Documentary filmmakers André and Rémy have found an ideal subject in Ben. He is witty, sophisticated, intelligent, well liked-and a serial killer. As André and Rémy document Ben's routines, they become increasingly entwined in his vicious program, sacrificing their objectivity and their morality. Controversial winner of the International Critics' Prize at the 1992 Cannes Film Festival, Man Bites Dog stunned audiences worldwide with its unflinching imagery and biting satire of media violence.
The Man Who Knew Too Much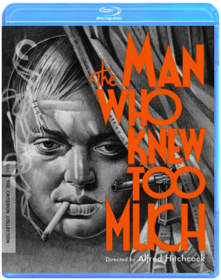 Alfred Hitchcock
An ordinary British couple vacationing in Switzerland suddenly find themselves embroiled in a case of international intrigue when their daughter is kidnapped by spies plotting a political assassination. This fleet and gripping early thriller from the Master of Suspense, Alfred Hitchcock, was the first film the director made after signing to the Gaumont-British Picture Corporation. Besides affirming Hitchcock's brilliance, it gave the brilliant Peter Lorre (M) his first English-speaking role, as a slithery villain. With its tension and gallows humor, it's pure Hitchcock, and it set the tone for films like The 39 Steps and The Lady Vanishes.
The Manchurian Candidate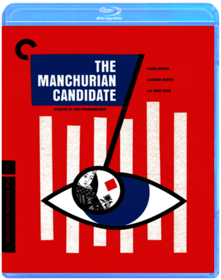 John Frankenheimer
Sinatra, a brain-washed, former POW from the Korean War, suspects that a fellow solder, hailed as a hero, is actually something else. Harvey is the "hero" who has been trained as an assassin, and a Queen of Hearts is the key to his personality.
Marketa Lazarová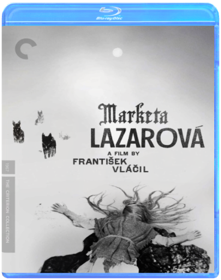 František Vláčil
In its home country, František Vlácil's Marketa Lazarová has been hailed as the greatest Czech film ever made; for many U.S. viewers, it will be a revelation. Based on a novel by Vladislav Vancura, this stirring and poetic depiction of a feud between two rival medieval clans is a fierce, epic, and meticulously designed evocation of the clashes between Christianity and paganism, humankind and nature, love and violence. Vlácil's approach was to re-create the textures and mentalities of a long-ago way of life, rather than to make a conventional historical drama, and the result is dazzling. With its inventive widescreen cinematography, editing, and sound design, Marketa Lazarová is an experimental action film.
Me and You and Everyone We Know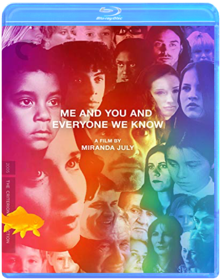 Miranda July
Memories of Murder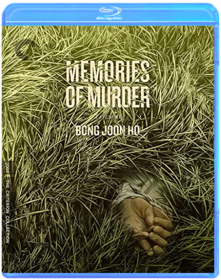 Bong Joon-ho, Joon-ho Bong
The Mikado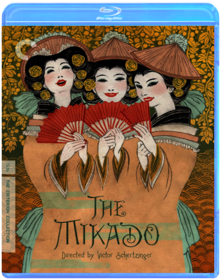 Victor Schertzinger
The legendary Gilbert and Sulliavan troupe the D'Oyly Carte Opera Company joined forces with Hollywood for this 1939 Technicolor version of the fabled comic opera, the first complete work by the famed duo to be adapted for the screen, directed by musician and Oscar-nominated filmmaker Victor Schertzinger (One Night of Love, Road to Singapore). The result is a lavish cinematic retelling of the British political satire set in exotic Japan, with such enduringly popular numbers as "A Wandering Minstrel I" and "Three Little Maids from School Are We," and featuring performances by American singer Kenny Baker as well as a host of renowned D'Oyly Carte actors, including Martyn Green and Sydney Granville.
The Mirror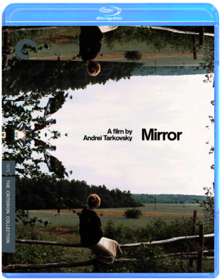 Andrei Tarkovsky
Modern Times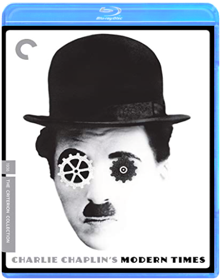 Charles Chaplin
The Moment of Truth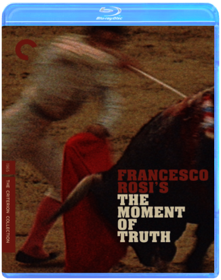 Francesco Rosi
The Moment of Truth, from director Francesco Rosi (Salvatore Giuliano) is a visceral plunge into the life of a famous torero—played by real-life bullfighting legend Miguel Mateo, known as Miguelin. Charting his rise and fall with a single-minded focus on the bloody business at hand, the film is at once gritty and operatic, placing the viewer right in the thick of the ring's action, as close to death as possible. Like all of the great Italian truth seeker's films, this is a not just an electrifying drama but also a profound and moving inquiry into a violent world—and perhaps the greatest bullfighting movie ever made.
Monsieur Verdoux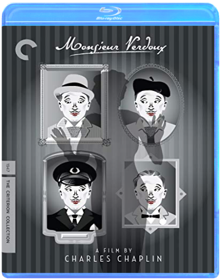 Charles Chaplin
Monsoon Wedding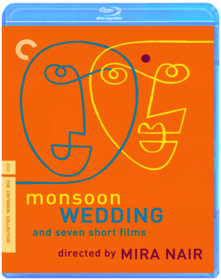 Mira Nair
Cultures and families clash in Mira Nair's exuberant Monsoon Wedding, a mix of comedy and chaotic melodrama concerning the preparations for the arranged marriage of a modern upper-middle-class Indian family's only daughter, Aditi. Of course there are hitches—Aditi has been having an affair with a married TV host; she's never met her husband to be, who lives in Houston; the wedding has worsened her father's hidden financial troubles; even the wedding planner has become a nervous wreck—as well as buried family secrets. But Nair's celebration is ultimately joyful and cathartic: a love song to her home city of Delhi and her own Punjabi family.

DIRECTOR-APPROVED SPECIAL EDITION FEATURES

• New, restored high-definition digital transfer, supervised by director Mira Nair and director of photography Declan Quinn with DTS-HD Master Audio 5.1 soundtrack • Audio commentary featuring Nair • Nair's short documentaries So Far from India (1983), India Cabaret (1985), and The Laughing Club of India (2001), featuring video introductions by the director • Nair's short fiction films The Day the Mercedes Became a Hat (1993), 11'09'01—September 11 (Segment: India) (2002), Migration (2007), and How Can It Be? (2008), featuring video introductions by the director • New video interview with actor Naseeruddin Shah, conducted by Nair • New video interviews with Quinn and production designer Stephanie Carroll • Theatrical trailer • New and improved English subtitle translation • PLUS: An essay by critic and travel writer Pico Iyer
Moonrise Kingdom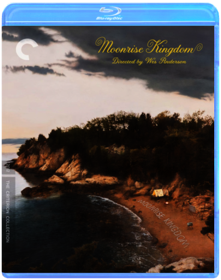 Wes Anderson
An island off the New England coast, summer of 1965. Two twelve-year-olds, Sam and Suzy, fall in love, make a secret pact, and run away together into the wilderness. As local authorities try to hunt them down, a violent storm is brewing offshore . . . Wes Anderson's Moonrise Kingdom stars Jared Gilman and Kara Hayward as the young couple on the run, Bruce Willis as Island Police Captain Sharp, Edward Norton as Khaki Scout troop leader Scout Master Ward, and Bill Murray and Frances McDormand as Suzy's attorney parents, Walt and Laura Bishop. The cast also includes Tilda Swinton, Jason Schwartzman, and Bob Balaban. The magical soundtrack features the music of Benjamin Britten. DIRECTOR-APPROVED BLU-RAY SPECIAL EDITION FEATURES  • Restored 2K digital transfer, supervised by director Wes Anderson, with 5.1 surround DTS-HD Master Audio soundtrack • Audio commentary featuring Anderson, Bill Murray, Edward Norton, Jason Schwartzman, and Roman Coppola • Selected-scene storyboard animatics • Interviews with cast and crew • Exploring the Set of "Moonrise Kingdom," an original documentary about the film • Norton's home movies from the set • Behind-the-scenes, special effects, and test footage • Auditions • Trailer • More! • PLUS: A booklet featuring an essay by critic Geoffrey O'Brien, plus a map of New Penzance Island and other ephemera
Mulholland Dr.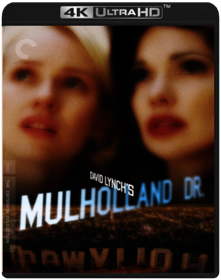 David Lynch
A love story in the city of dreams . . . Blonde Betty Elms (Naomi Watts) has only just arrived in Hollywood to become a movie star when she meets an enigmatic brunette with amnesia (Laura Harring). Meanwhile, as the two set off to solve the second woman's identity, filmmaker Adam Kesher (Justin Theroux) runs into ominous trouble while casting his latest project. David Lynch's seductive and scary vision of Los Angeles's dream factory is one of the true masterpieces of the new millennium, a tale of love, jealousy, and revenge like no other. BLU-RAY SPECIAL EDITION FEATURES • New, restored 4K digital transfer, supervised by director David Lynch and director of photography Peter Deming, with 5.1 surround DTS-HD Master Audio soundtrack • New interviews with Lynch, Deming, actors Naomi Watts and Laura Harring, composer Angelo Badalamenti, and casting director Johanna Ray • Interviews with Lynch and cast members, along with other footage from the film's set • Trailer • PLUS: A booklet featuring an interview with Lynch from filmmaker and writer Chris Rodley's 2005 edition of the book Lynch on Lynch • More!
Multiple Maniacs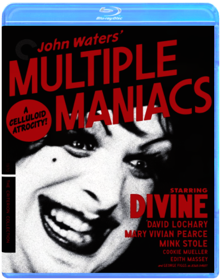 John Waters
Muriel, or The Time of Return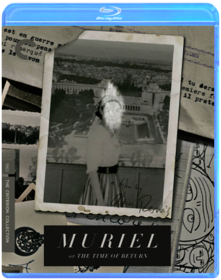 Alain Resnais
Alain Resnais s Muriel, or The Time of Return, the director s follow-up to Last Year at Marienbad, is as radical a reflection on the nature of time and memory as its predecessor. The always luminous Delphine Seyrig (Jeanne Dielman, 23, quai du Commerce, 1080 Bruxelles) stars as an antique shop owner and widow in Boulogne-sur-Mer, whose past comes back to haunt her when a former lover reenters her life. Meanwhile, her stepson is tormented by his own ghosts, related to his service in France s recently ended war in Algeria. Featuring a multilayered script by Jean Cayrol, and inventively edited to evoke its middle-class characters political and personal realities, the fragmented, emotionally powerful Muriel reminds viewers that the past is always present.

BLU-RAY SPECIAL EDITION FEATURES
- New 4K digital restoration, with uncompressed monaural soundtrack
- Excerpt from the 1980 documentary Une approche d Alain Resnais, révolutionnaire discret
- Excerpt from a 1969 interview with actor Delphine Seyrig
- Interview with composer Hans Werner Henze from 1963
- New interview with film scholar François Thomas, author of L atelier d Alain Resnais
- Trailer
- New English subtitle translation
- PLUS: An essay by film scholar James Quandt
The Music Room
Satyajit Ray
With The Music Room (Jalsaghar), Satyajit Ray (Pather Panchali) brilliantly evokes the crumbling opulence of the world of a fallen aristocrat (the beloved actor, Chhabi Biswas) desperately clinging to his way of life. His greatest joy is the music room in which he has hosted lavish concerts over the years—now a shadow of its former vivid self. An incandescent depiction of the clash between tradition and modernity, and a showcase for some of India's most popular musicians of the day, The Music Room is a defining work by the great Bengali filmmaker.
My Darling Clementine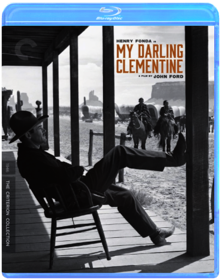 John Ford
John Ford's masterful western stars Henry Fonda as Wyatt Earp, who arrives in the lawless Arizona town of Tombstone on a cattle drive with his brothers. A deadly encounter with the ruthless Clanton family leads Wyatt to become the town marshal and culminates in a fateful confrontation at the O.K. Corral. Walter Brennan, Linda Darnell, Cathy Downs, and Victor Mature as "Doc" Holliday also star. Pre-release version; 103 min.
My Life as a Dog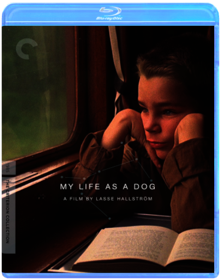 Lasse Hallstrom
My Life as a Dog (Mitt liv som hund) tells the story of Ingemar, a twelve-year-old from a working-class family sent to live with his uncle in a country village when his mother falls ill. There, the boy finds both refuge from his misfortunes and unexpected adventure with the help of the town's warmhearted eccentrics. Featuring an incredibly mature and unaffected performance from the young Anton Glanzelius, this is a beloved and bittersweet evocation of the struggles and joys of childhood from Oscar-nominated director Lasse Hallström (The Cider House Rules).
My Own Private Idaho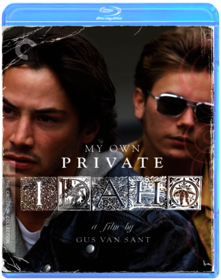 Gus Van Sant
River Phoenix (Stand by Me) and Keanu Reeves (The Matrix) star in this haunting tale from Gus Van Sant (Mala Noche), about two young street hustlers: Mike Waters, a sensitive narcoleptic who dreams of the mother who abandoned him, and Scott Favor, the wayward son of the mayor of Portland and the object of Mike's desire. Navigating a volatile world of junkies, thieves, and johns, Mike takes Scott on a quest along the grungy streets and open highways of the Pacific Northwest, in search of an elusive place called home. Visually dazzling and thematically groundbreaking, My Own Private Idaho is a deeply moving look at unrequited love and life on society's margins. DIRECTOR-APPROVED BLU-RAY SPECIAL EDITION FEATURES • New, restored 4K digital transfer, approved by director Gus Van Sant, with 2.0 surround DTS-HD Master Audio soundtrack • Alternate Dolby Digital 5.1 surround soundtrack • Illustrated 2005 audio conversation between Van Sant and filmmaker Todd Haynes • The Making of "My Own Private Idaho," a 2005 documentary featuring cast and crew • Kings of the Road, a 2005 interview with film scholar Paul Arthur on Van Sant's adaptation of Shakespeare's Henry IV and Orson Welles's Chimes at Midnight • Conversation from 2005 between producer Laurie Parker and actor River Phoenix's sister Rain • Audio conversation from 2005 between writer JT Leroy and filmmaker Jonathan Caouette • Deleted scenes • Trailer • PLUS: A book featuring essays by film critic Amy Taubin and Leroy; a 1991 article by Lance Loud; and reprinted interviews with Van Sant, Phoenix, and actor Keanu Reeves
My Winnipeg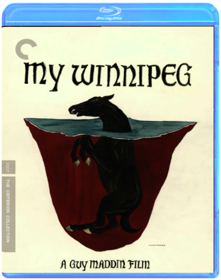 Guy Maddin
The geographical dead center of North America and the beloved birthplace of Guy Maddin (Brand Upon the Brain), Winnipeg is the frosty and mysterious star of Maddin's "docu-fantasia." A work of memory and imagination, Maddin's film burrows into what the filmmaker calls "the heart of the heart" of the continent, conjuring a city as delightful as it is fearsome, populated by sleepwalkers and hockey aficionados. Take part in Winnipeg's annual epic scavenger hunt! Pay your respects to the racehorses forever frozen in the river! Help judge the yearly homoerotic Golden Boy pageant! What is real and what is fantasy is left up to the viewer to sort out in Maddin's hypnotic, expertly conceived paean to that wonderful and terrifying place known as My Hometown.
Mystery Train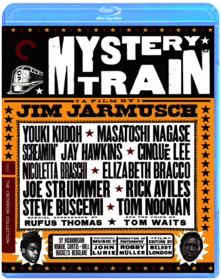 Jim Jarmusch
Aloof teenage Japanese tourists, a frazzled Italian widow, and a disgruntled British immigrant all converge in the city of dreams—which, in MYSTERY TRAIN, from Jim Jarmusch (Stranger Than Paradise, Night on Earth), is Memphis. Made with its director's customary precision and wit, MYSTERY TRAIN is a triptych of stories that pay playful tribute to the home of Stax Records, Sun Studio, Graceland, Carl Perkins, and, of course, the King himself, who presides over the film like a spirit. MYSTERY TRAIN is one of Jarmusch's very best movies, a boozy and beautiful pilgrimage to an iconic American ghost town and a paean to the music it gave the world.
The Naked Kiss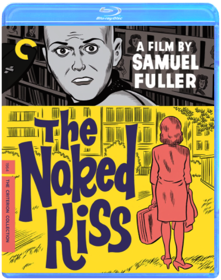 Samuel Fuller
The setup is pure pulp: A former prostitute (a crackerjack Constance Towers) relocates to a buttoned-down suburb, determined to fit in with mainstream society. But in the strange, hallucinatory territory of writer-director-producer Samuel Fuller (Shock Corridor, The Big Red One), perverse secrets inevitably simmer beneath a seemingly wholesome surface. Featuring radical visual touches, full-throttle performances, brilliant cinematography by Stanley Cortez (The Night of the Hunter), and one bizarrely beautiful musical number, The Naked Kiss is among Fuller's greatest, boldest entertainments.
Naked Lunch
David Cronenberg
In this adaptation of William S. Burroughs's hallucinatory, once-thought unfilmable novel Naked Lunch, directed by David Cronenberg (Videodrome), a part-time exterminator and full-time drug addict named Bill Lee (Robocop's Peter Weller) plunges into the nightmarish Interzone, a netherworld of sinister cabals and giant talking bugs. Alternately humorous and grotesque—and always surreal—the film mingles aspects of Burroughs's novel with incidents from the writer's own life, resulting in an evocative paranoid fantasy and a self-reflexive investigation into the mysteries of the creative process.
Naqoyqatsi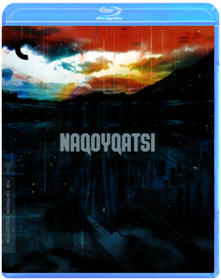 Godfrey Reggio
Nashville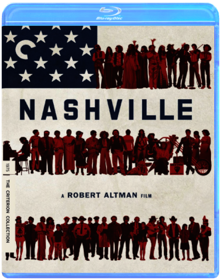 Robert Altman
This cornerstone of 1970s American moviemaking from Robert Altman (Short Cuts) is a panoramic view of the country's political and entertainment landscapes, set in the nation's music capital. Nashville weaves the stories of twenty-four characters—from country star to wannabe to reporter to waitress—into a cinematic tapestry that is equal parts comedy, tragedy, and musical. Many members of the astonishing cast wrote and performed their own songs live on location, which lends another layer to the film's quirky authenticity. Altman's ability to get to the heart of American life via its eccentric byways was never put to better use than in this grand, rollicking triumph, which barrels forward to an unforgettable conclusion.
The New World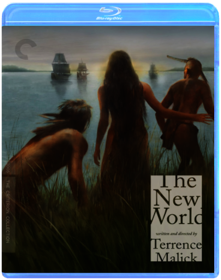 Terrence Malick
The New World (The Criterion Collection) [Blu-ray] [Blu-ray] [2016] ...
The Night of the Hunter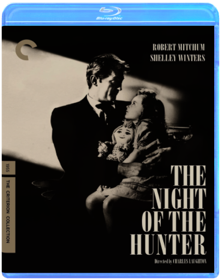 Charles Laughton
The Night of the Hunter—incredibly, the only film the great actor Charles Laughton ever directed—is truly a standalone masterwork. A horror movie with qualities of a Grimm fairy tale, it stars a sublimely sinister Robert Mitchum (Cape Fear, The Friends of Eddie Coyle) as a traveling preacher named Harry Powell (he of the tattooed knuckles), whose nefarious motives for marrying a fragile widow, played by Shelley Winters (A Place in the Sun, The Diary of Anne Frank) are uncovered by her terrified young children. Graced by images of eerie beauty and a sneaky sense of humor, this ethereal, expressionistic American classic—also featuring the contributions of actress Lillian Gish (Intolerance, Duel in the Sun) and writer James Agee—is cinema's quirkiest rendering of the battle between good and evil.
Night of the Living Dead
George A. Romero
Shot outside Pittsburgh on a shoestring budget by a band of filmmakers determined to make their mark, Night of the Living Dead, directed by horror master George A. Romero, is one of the great stories of independent cinema: a midnight hit turned box-office smash that became one of the most influential films of all time. A deceptively simple tale of a group of strangers trapped in a farmhouse who find themselves fending off a horde of recently dead, flesh-eating ghouls, Romero s claustrophobic vision of a late-1960s America literally tearing itself apart rewrote the rules of the horror genre, combined gruesome gore with acute social commentary, and quietly broke ground by casting a black actor (Duane Jones) in its lead role. Stark, haunting, and more relevant than ever, Night of the Living Dead is back, in a new 4K restoration.

TWO-BLU-RAY SPECIAL EDITION FEATURES
- New 4K digital restoration, supervised by director George A. Romero, coscreenwriter John A. Russo, sound engineer Gary R. Streiner, and producer Russell W. Streiner
- New restoration of the monaural soundtrack, supervised by Romero and Gary R. Streiner, and presented uncompressed
- Night of Anubis, a never-before-presented work-print edit of the film
- New program featuring filmmakers Frank Darabont, Guillermo del Toro, and Robert Rodriguez
- Never-before-seen 16 mm dailies reel
- New program featuring Russo about the commercial and industrial-film production company where key Night of the Living Dead filmmakers got their start
- Two audio commentaries from 1994, featuring Romero, Russo, producer Karl Hardman, actor Judith O Dea, and more
- Archival interviews with Romero and actors Duane Jones and Judith Ridley
- New programs about the editing, the score, and directing ghouls
- New interviews with Gary R. Streiner and Russel W. Streiner
- Trailer, radio spots, and TV spots
- More!
- PLUS: An essay by critic Stuart Klawans
The Night Porter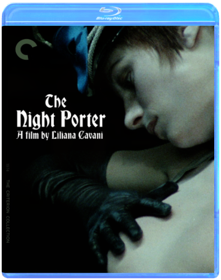 Liliana Cavani
NIGHT PORTER (BLU-RAY/1974/WS 1.85/ENG/ENG SDH)
Nights of Cabiria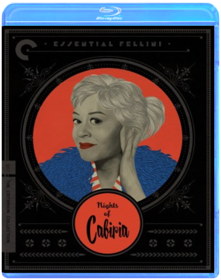 Federico Fellini
Notorious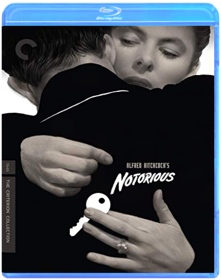 Alfred Hitchcock
One-Eyed Jacks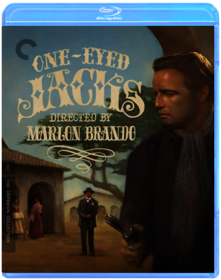 Marlon Brando
A western like no other, One-Eyed Jacks combines the mythological scope of that most American of film genres with the searing naturalism of a performance by Marlon Brando (On the Waterfront, The Fugitive Kind), all suffused with Freudian overtones and male anxiety. In his only directing stint, Brando captures the rugged landscapes of California s Central Coast and Mexico s Sonoran Desert in gorgeous widescreen, Technicolor images, and elicits from his fellow actors (including Karl Malden and Pina Pellicer) nuanced improvisational depictions of conflicted characters. Though overwhelmed by its director s perfectionism and plagued by production setbacks and studio re-editing, One-Eyed Jacks stands as one of Brando s great achievements, thanks above all to his tortured turn as Rio, a bank robber bent on revenge against his one-time partner in crime, the aptly named Dad Longworth (Malden). Brooding and romantic, Rio marks the last, and perhaps the most tender, of the iconic outsiders Brando imbued with such remarkable intensity throughout his career.

BLU-RAY SPECIAL EDITION FEATURES
- New 4K digital restoration, undertaken with the support of The Film Foundation and supervised by filmmakers Martin Scorsese and Steven Spielberg, with uncompressed monaural soundtrack
- New introduction by Scorsese
- Excerpts from voice-recordings director and star Marlon Brando made during the film s production
- New video essays on the film s production history and its potent combination of the stage and screen icon Brando with the classic Hollywood western
- Trailer
- PLUS: An essay by film critic Howard Hampton
Only Angels Have Wings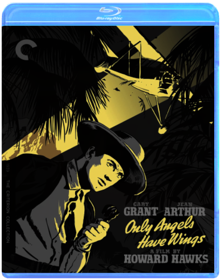 Howard Hawks
Electrified by the verbal wit and visual craftsmanship of the great Howard Hawks (Red River), Only Angels Have Wings stars Jean Arthur (Mr. Smith Goes to Washington) as a traveling entertainer who gets more than she bargained for during a stopover in a South American port town. There she meets a handsome yet aloof daredevil pilot, played by Cary Grant (Notorious), who runs an airmail company, staring down death while servicing towns in treacherous mountain terrain. Both attracted to and repelled by his romantic sense of danger, she decides to stay on, despite his protestations. This masterful and mysterious adventure, featuring Oscar-nominated special effects, high-wire aerial photography, and Rita Hayworth (Gilda) in a small but breakout role, explores Hawks s recurring themes of masculine codes and the strong-willed women who question them.
 
BLU-RAY SPECIAL EDITION FEATURES 
- New 4K digital restoration, with uncompressed monaural soundtrack
- Audio excerpts from a 1972 conversation between filmmakers Howard Hawks and Peter Bogdanovich
- New interview with film critic David Thomson
- Howard Hawks and His Aviation Movies, a new program featuring film scholars Craig Barron and Ben Burtt 
- Lux Radio Theatre adaptation of the film from 1939, starring Cary Grant, Jean Arthur, Rita Hayworth, Richard Barthelmess, and Thomas Mitchell, and hosted by director Cecil B. DeMille 
- Trailer
- PLUS: An essay by critic Michael Sragow
Othello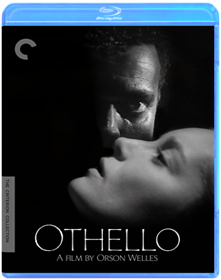 Orson Welles
Pale Flower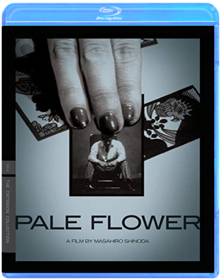 Masahiro Shinoda
Pan's Labyrinth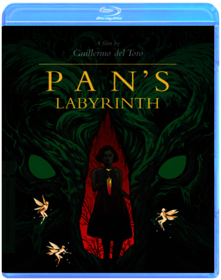 Guillermo del Toro
Amidst a civil war, armed with only her imagination, young Ofelia discovers a mysterious labyrinth and meets a faun who sets her on a path to saving herself and her ailing mother.
Pandora's Box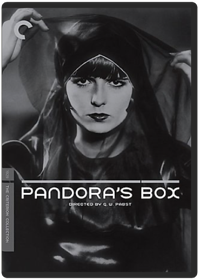 Georg Wilhelm Pabst
One of the masters of early German cinema, G. W. Pabst had an innate talent for discovering actresses (including Greta Garbo). And perhaps none of his female stars shone brighter than Kansas native and onetime Ziegfeld girl Louise Brooks, whose legendary persona was defined by Pabst's lurid, controversial melodrama Pandora's Box. Sensationally modern, the film follows the downward spiral of the fiery, brash, yet innocent showgirl Lulu, whose sexual vivacity has a devastating effect on everyone she comes in contact with. Daring and stylish, Pandora's Box is one of silent cinema's great masterworks and a testament to Brooks's dazzling individuality.
Paris, Texas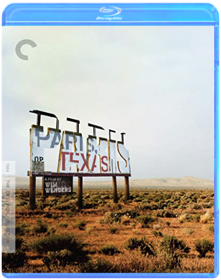 Wim Wenders
A lost man surfaces, reunites with his brother and son, and finds his wife working in a peep show. Directed by Wim Wenders. Music by Ry Cooder.
The Passion of Anna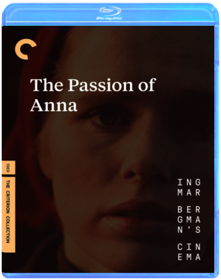 Ingmar Bergman
Not long after the dissolution of his marriage and a fleeting liaison with a neighbor, the reclusive Andreas begins an ill-fated affair with the mysterious, beguiling Anna, who has recently lost her own husband and son.
The Passion of Joan of Arc
Carl Dreyer
Spiritual rapture and institutional hypocrisy come to stark, vivid life in one of the most transcendent masterpieces of the silent era. Chronicling the trial of Joan of Arc in the days leading up to her execution, Danish master Carl Theodor Dreyer depicts her torment with startling immediacy, employing an array of techniques including expressionistic lighting, interconnected sets, and painfully intimate close-ups to immerse viewers in her subjective experience. Anchoring Dreyer's audacious formal experimentation is a legendary performance by Renée Falconetti, whose haunted face channels both the agony and the ecstasy of martyrdom.

TWO-DVD SPECIAL EDITION FEATURES
- New high-definition digital restoration of the film by Gaumont, presented at 24 frames per second
- Alternate presentation of the film at 20 frames per second with original Danish intertitles
- Three scores: Richard Einhorn's VOICES OF LIGHT, a choral and orchestral work performed by vocal group Anonymous 4, soloist Susan Narucki, and the Netherlands Radio Philharmonic and Choir; another by Goldfrapp's Will Gregory and Portishead's Adrian Utley; and the third composed and performed by pianist Mie Yanashita
- Audio commentary from 1999 by film scholar Casper Tybjerg
- New interview with Einhorn
- New conversation between Gregory and Utley
- New video essay by Tybjerg exploring the debate over the film's frame rate
- Interview from 1995 with actor Renée Falconetti's daughter and biographer, Hélène Falconetti
- Version history
- Production design archive
- New English subtitle translation
- PLUS: An essay by critic Mark Le Fanu, a 1929 director's statement by Carl Theodor Dreyer, and the full libretto for VOICES OF LIGHT
Paths of Glory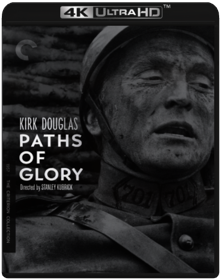 Stanley Kubrick
Peeping Tom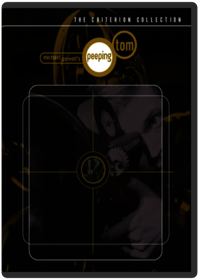 Michael Powell
A frank exploration of voyeurism and violence, Michael Powell's extraordinary film is the story of a psychopathic cameraman-his childhood traumas, sexual crises, and murderous revenge as an adult. Reviled by critics upon its initial release for its deeply unsettling subject matter, the film has since been hailed as a masterpiece.
Persona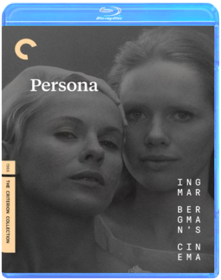 Ingmar Bergman
Famed stage actress Elisabet Vogler suffers a moment of blankness during a performance and the next day lapses into total silence. Advised by her doctor to take time off to recover from what appears to be an emotional breakdown, Elisabet goes to a beach house on the Baltic Sea with only Alma, a nurse, as company. Over the next several weeks, as Alma struggles to reach her mute patient, the two women find themselves experiencing a strange emotional convergence.
The Piano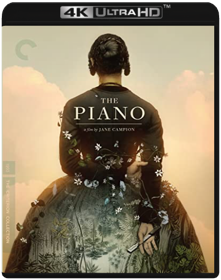 Jane Campion
Picnic at Hanging Rock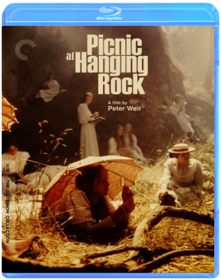 Peter Weir
PICNIC AT HANGING ROCK (BLU-RAY/DVD COMBO/3 DISC/WS 1.77/ENG SDH/5.1SUR/75) DRAMA
Pierrot le fou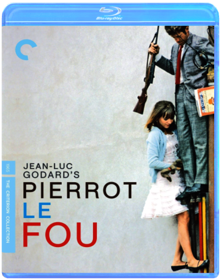 Jean-Luc Godard
Dissatisfied in marriage and life, Ferdinand (Jean-Paul Belmondo) takes to the road with the babysitter, his ex-lover Marianne Renoir (Anna Karina), and leaves the bourgeoisie behind. Yet this is no normal road trip: genius auteur Jean-Luc Godard's tenth feature in six years is a stylish mash-up of consumerist satire, politics, and comic-book aesthetics, as well as a violent, zigzag tale of, as Godard called them, "the last romantic couple." With blissful color imagery by cinematographer Raoul Coutard and Belmondo and Karina at their most animated, Pierrot le fou is one of the high points of the French new wave, and one last frolic before Godard moved ever further into radical cinema.
Pina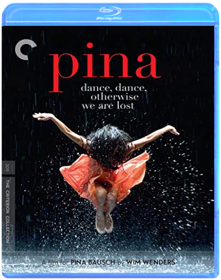 Wim Wenders
Polyester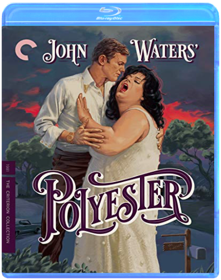 John Waters
For his first studio picture, filth maestro John Waters took advantage of his biggest budget yet to allow his muse Divine to sink his teeth into a role unlike any he had played before: Baltimore housewife Francine Fishpaw, a heroine worthy of a Douglas Sirk melodrama. Blessed with a keen sense of smell and cursed with a philandering pornographer husband, a parasitic mother, and a pair of delinquent children, the long suffering Francine turns to the bottle as her life falls apart—until deliverance appears in the form of a hunk named Todd Tomorrow (vintage heartthrob Tab Hunter). Enhanced with Odorama technology that enables you to scratch and sniff along with Francine, Polyester is one of Waters' most hilarious inventions, replete with stomach churning smells, sadistic nuns, AA meetings, and foot stomping galore. DIRECTOR APPROVED BLU RAY SPECIAL EDITION FEATURES • New, restored 4K digital transfer, supervised by director John Waters, with uncompressed monaural soundtrack • Audio commentary featuring Waters from the 1993 Criterion laserdisc release of the film • New conversation between Waters and critic Michael Musto • New program featuring interviews with Waters collaborators Tab Hunter, Dennis Dermody, Pat Moran, Vincent Peranio, Mink Stole, Mary Garlington, and Greer Yeaton • Interviews from 1993 with cast and crew members Waters, Divine, Moran, Peranio, Edith Massey, and Van Smith, featuring footage from the making of the film • Archival interviews • Deleted scenes and alternate takes • Trailer • Scratch and sniff Odorama card • PLUS: An essay by film scholar Elena Gorfinkel
Port of Call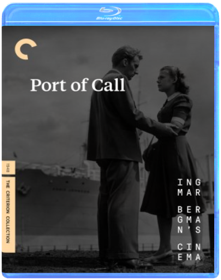 Ingmar Bergman
A sailor falls for a woman at a dance hall but has second thoughts when he learns about her checkered past.
Portrait of a Lady on Fire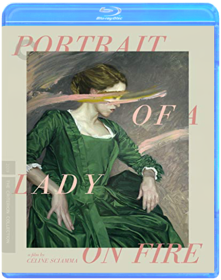 Celine Sciamma
Powaqqatsi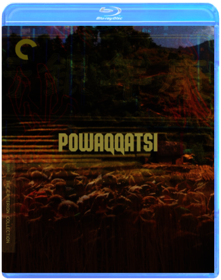 Godfrey Reggio
The Princess Bride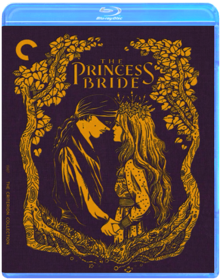 Rob Reiner
In honor of Princess Bride's 25th Anniversary fans get to vote on the cover art for the new 25th Anniversary Blu-ray!  Visit Facebook to vote until July 11th and the winner will be announced July 12th.
Punch-Drunk Love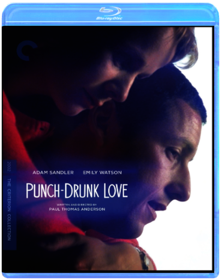 Paul Thomas Anderson
The Qatsi Trilogy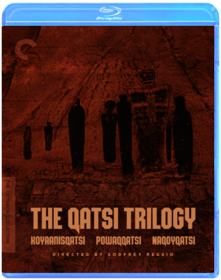 Godfrey Reggio
A singular artist and activist, Godfrey Reggio is best known for his galvanizing trio of films The Qatsi Trilogy. Astonishingly photographed, and featuring unforgettable, cascading scores by Philip Glass (Mishima), these are immersive sensory experiences that meditate on the havoc humankind's fascination with technology has wreaked on our world. From 1983's Koyaanisqatsi (the title is a Hopi word that means "life out of balance") to 1988's Powaqqatsi ("life in transformation") to 2002's Naqoyqatsi ("life as war"), Reggio takes us on an edifying journey from the ancient to the contemporary, from nature to industry and back again, all the while keeping our eyes wide with wonder.

KOYAANISQATSI

An unorthodox work in every way, Godfrey Reggio's Koyaanisqatsi was nevertheless a sensation when it was released in 1983. The film wordlessly surveys the rapidly changing environments of the northern hemisphere. The director, cinematographer Ron Fricke, and composer Philip Glass created an astonishing collage; the film shuttles the viewer from one jaw-dropping vision to the next, moving from images of untouched nature to others depicting human beings' increasing reliance on technology. Often using hypnotic time-lapse photography, Koyaanisqatsi looks at our world from an angle unlike any other.

1983 86 minutesColor5.1 surround1.85:1 aspect ratio

POWAQQATSI

Five years after Godfrey Reggio stunned audiences with Koyaanisqatsi, he joined forces again with composer Philip Glass and other collaborators for a second chapter. Here, Reggio turns his sights on third world nations in the southern hemisphere. Forgoing the sped-up aesthetic of the first film, Powaqqatsi employs a meditative slow motion in order to reveal the everyday beauty of the traditional ways of life of native people in Africa, Asia, and South America, and to show how those cultures are being eroded as their environment is gradually taken over by industry. This is the most intensely spiritual segment of Reggio's philosophical and visually remarkable Qatsi Trilogy.

1988 99 minutesColor5.1 surround1.85:1 aspect ratio

NAQOYQATSI

Godfrey Reggio takes on the digital revolution in the final chapter of his Qatsi Trilogy, Naqoyqatsi. With a variety of cinematic techniques, including slow motion, time-lapse, and computer-generated imagery, the film tells of a world that has completely transitioned from a natural environment to a human-made one. Globalization is complete, all of our interactions are technologically mediated, and all images are manipulated. From this (virtual) reality, Reggio sculpts a frenetic yet ruminative cinematic portrait of a world that has become officially postlanguage.

2002 89 minutesColor5.1 surround1.78:1 aspect ratio
Quadrophenia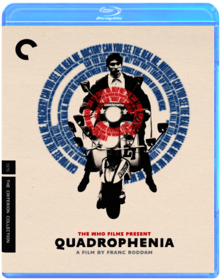 Frank Rodam, The Who
Raging Bull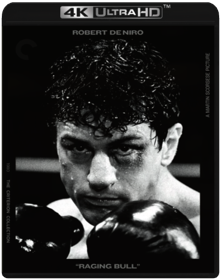 Martin Scorsese
Robert De Niro teams with director Martin Scorsese in this "extraordinarily compelling" (Leonard Maltin) film that introduced unflinching realism to stunned audiences in 1980. An "exceedingly violentas well as poetic" fight picture that maps "the landscape of the soul" (The New York Times),Raging Bull garnered eight Oscar® nominations* and won two, including Best Actor for De Niro. De Niro gives the performance of his career as Jake La Motta, a boxer whose psychological and sexual complexities erupt into violence both in and out of the ring. Joe Pesci and Cathy Moriarty are unforgettable as the brother who falls prey to Jake's mounting paranoia and jealousy, and the fifteen-year-old girl who becomes his most prized trophy. A "brilliantly photographed film of extraordinary power and rare distinction" (The Wall Street Journal), Raging Bullis filmmaking at its riveting best.
Ran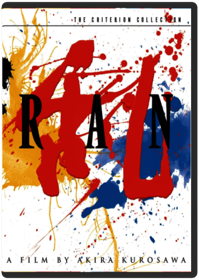 Akira Kurosawa
RAN, THE CRITERION COLLECTION
Rashomon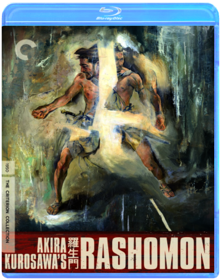 Akira Kurosawa
A riveting psychological thriller that investigates the nature of truth and the meaning of justice, Rashomon is widely considered one of the greatest films ever made. Four people recount different versions of the story of a man's murder and the rape of his wife, which director Akira Kurosawa (Seven Samurai) presents with striking imagery and an ingenious use of flashbacks. This eloquent masterwork and international sensation revolutionized film language and introduced Japanese cinema—and a commanding new star by the name of Toshiro Mifune (Yojimbo)—to the Western world.
Rebecca
Alfred Hitchcock
Romance becomes psychodrama in Alfred Hitchcock s elegantly crafted Rebecca, his first foray into Hollywood filmmaking. A dreamlike adaptation of Daphne du Maurier's 1938 novel, the film stars the enchanting Joan Fontaine as a young woman who believes she has found her heart's desire when she marries the dashing aristocratic widower Maxim de Winter (played with cunning vulnerability by Laurence Olivier). But upon moving to Manderley her groom s baroque ancestral mansion she soon learns that his deceased wife haunts not only the home but the temperamental, brooding Maxim as well. The start of Hitchcock's legendary collaboration with producer David O. Selznick, this elegiac gothic vision, captured in stunning black and white by George Barnes, took home the Academy Awards for best picture and best cinematography.

TWO-BLU-RAY SPECIAL EDITION FEATURES
- New 4K digital restoration, with uncompressed monaural soundtrack
- Audio commentary from 1990 featuring film scholar Leonard J. Leff
- Isolated music and effects track
- New conversation between film critic and author Molly Haskell and scholar Patricia White
- New interview with special effects historian Craig Barron on the visual effects in Rebecca
- Documentary from 2007 on the making of Rebecca
- Screen, hair, makeup, and costume tests including actors Joan Fontaine, Anne Baxter,
Vivien Leigh, Margaret Sullavan, and Loretta Young
- Casting gallery annotated by director Alfred Hitchcock and producer David O. Selznick
- Television interviews with Hitchcock and Fontaine from 1973 and 1980
- Audio interviews from 1986 with actor Judith Anderson and Fontaine
- Three radio adaptations of Rebecca, from 1938, 1941, and 1950, including Orson Welles s version for the Mercury Theatre
- Theatrical rerelease trailer
- PLUS: An essay by critic and Selznick biographer David Thomson and selected production correspondence, including letters between Hitchcock and Selznick
Red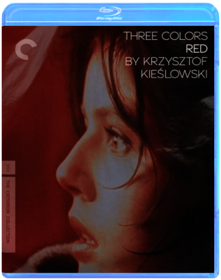 Krzysztof Kieslowski
The Red Shoes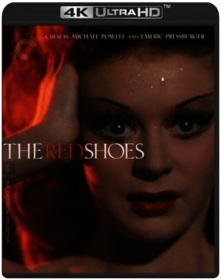 Michael Powell, Emeric Pressburger
The Red Shoes, the singular fantasia from Michael Powell and Emeric Pressburger (Black Narcissus, The Small Back Room), is cinema's quintessential backstage drama, as well as one of the most glorious Technicolor visual feasts ever concocted for the screen. Moira Shearer (The Tales of Hoffmann, Peeping Tom) is a rising star ballerina romantically torn between an idealistic composer and a ruthless impresario intent on perfection. Featuring outstanding performances, blazingly beautiful cinematography by Jack Cardiff (Black Narcissus, The African Queen), Oscar-winning sets and music, and an unforgettable, hallucinatory central dance sequence, this beloved classic, now dazzlingly restored, stands as an enthralling tribute to the life of the artist.
Repo Man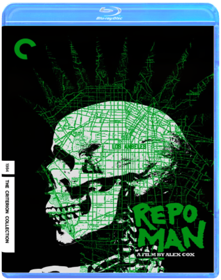 Alex Cox
A quintessential cult film of the 1980s, Alex Cox's singular sci-fi comedy stars the always captivating Harry Dean Stanton (Paris, Texas) as a weathered repo man in desolate downtown Los Angeles, and Emilio Estevez (The Breakfast Club) as the nihilistic middle-class punk he takes under his wing. The job becomes more than either of them bargained for when they get involved in reclaiming a mysterious—and otherworldly—Chevy Malibu with a hefty reward attached to it. Featuring the ultimate early-eighties L.A. punk soundtrack, this grungily hilarious odyssey is a politically trenchant take on President Reagan's domestic and foreign policy.
Repulsion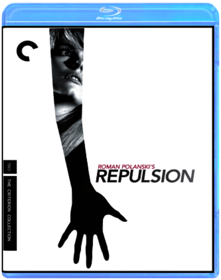 Roman Polanski
Roman Polanski followed up his international breakthrough, Knife in the Water, with this controversial, chilling tale of psychosis, starring Catherine Deneuve as Carole, a fragile, frigid young beauty cracking up over the course of a terrifying weekend. Left alone by her vacationing sister in their London flat, Carole is haunted by specters real and imagined, and her insanity grows to a violent pitch. Thanks to its unforgettable attention to disturbing detail and Polanski's unparalleled adeptness at turning claustrophobic space into an emotional minefield, Repulsion remains one of cinema's most shocking psychological thrillers.

SPECIAL EDITION FEATURES:

• New, restored high-definition digital transfer with uncompressed monaural soundtrack

• Audio commentary featuring director Roman Polanski and actress Catherine Deneuve

• A British Horror Film (2003), a documentary on the making of Repulsion, featuring interviews with Polanski, producer Gene Gutowski, and cinematographer Gil Taylor

• A 1964 television documentary filmed on the set of Repulsion, featuring rare footage of Polanski and Deneuve at work

• Theatrical trailer

• PLUS: A booklet featuring an essay by film scholar and curator Bill Horrigan

Stills from Repulsion (Click for larger image)
Richard III
Laurence Olivier
With RICHARD III, director, producer, and star Laurence Olivier (Hamlet) brings Shakespeare's masterpiece of Machiavellian villainy to mesmerizing cinematic life. Olivier is diabolically captivating as Richard, Duke of Gloucester, who, through a set of murderous machinations, steals the crown from his brother Edward. The supporting cast—including Ralph Richardson (Fallen Idol), John Gielgud (Arthur), and Claire Bloom (The Spy Who Came in from the Cold)—is just as impressive. Filmed in VistaVision and Technicolor, RICHARD III is one of the most visually inspired of all big-screen Bard adaptations.
Ride with the Devil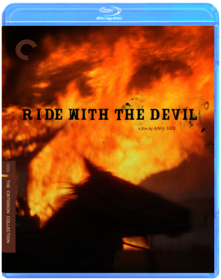 Ang Lee
Ride with the Devil follows four people fighting for truth & justice amidst the turmoil of the American Civil War. The action takes us to no man's land on the Missouri/Kansas border where a staunch loyalist (Ulrich), an immigrant's son (Maguire), a freed slave (Wright) and a young widow (Jewel) learn how to survive in a place without rules and redefine the meaning of bravery and honor.
The Rite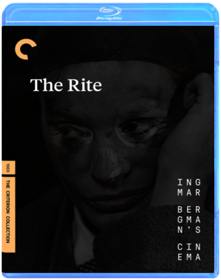 Ingmar Bergman
Actors Thea, Sebastian, and Hans are sequestered in the offices of Judge Abrahamson, who questions them about the play they have been performing, which has been accused of being obscene. As the judge interviews them separately and together, the three performers work through their considerable psycho-sexual baggage with each other, while collectively laying siege to the sensibilities of their authoritarian interrogator.

The Road Trilogy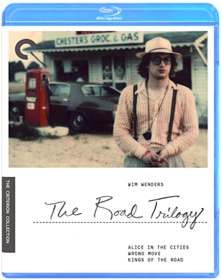 Wim Wenders
Robinson Crusoe on Mars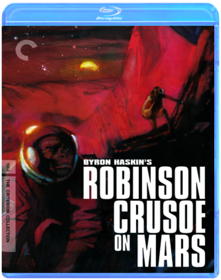 Byron Haskin
Special effects wunderkind and genre master Byron Haskin (The War of the Worlds, The Outer Limits) won a place in the hearts of fantasy film lovers everywhere with this gorgeously designed journey into the unknown. Robinson Crusoe on Mars tells the story of U.S. astronaut Commander "Kit" Draper (Paul Mantee), who must fight for survival when his spaceship crash-lands on the barren waste of Mars, a pet monkey his only companion. But is he actually alone? Shot in vast Techniscope and blazing color, this is an imaginative and beloved marvel of classic science fiction.
RoboCop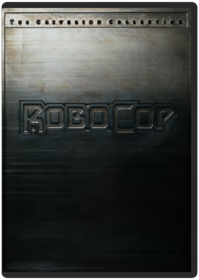 Paul Verhoeven
Called by Ken Russell "the greatest science-fiction film since Metropolis," controversial director Paul Verhoeven's RoboCop is a special effects-laden cult phenomenon. The film features a resurrected and roboticized hero (Peter Weller) in a new, supercharged cyborg body, struggling to reclaim his memory and avenge his own death. Writtern by Edward Neumeier and Michael Miner, this film is a grown-up superhero fantasy come to vivid, bloody life.
The Rock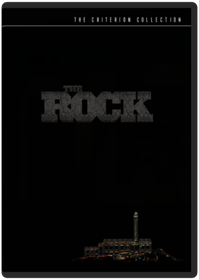 Michael Bay
A highly decorated, retired U.S Marine general (Ed Harris) seizes a stockpile of chemical weapons and takes over Alcatraz, with 81 tourists as hostages on the San Francisco Bay isle. His demand: Restitution to the families of soldiers who died in covert operations. The response: An elite Navy SEAL team, with support from an FBI chemical warfare expert (Nicolas Cage) and a former Alcatraz escapee (Sean Connery), is assembled to penetrate the terrorists' defenses on the island and neutralize the threat before time runs out. The result: A fast-paced, edge-of-your-seat thriller with a first-rate cast, directed by Michael Bay and produced by Don Simpson and Jerry Bruckheimer.
Roma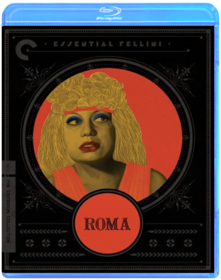 Federico Fellini
Rosemary's Baby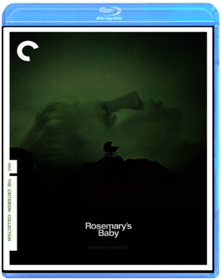 Roman Polanski
Terrifying and darkly comic, Rosemary's Baby marked the Hollywood debut of Roman Polanski (Repulsion). This wildly entertaining nightmare, faithfully adapted from Ira Levin's best seller, stars a revelatory Mia Farrow (Hannah and Her Sisters) as a young mother-to-be who grows increasingly suspicious that her overfriendly elderly neighbors, played by Sidney Blackmer (High Society) and an Oscar-winning Ruth Gordon (Harold and Maude), and self-involved husband (actor and filmmaker John Cassavetes) are hatching a satanic plot against her and her baby. In the decades of occult cinema Polanski's ungodly masterpiece has spawned, it's never been outdone for sheer psychological terror.
The Royal Tenenbaums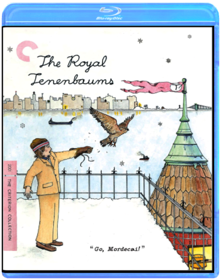 Wes Anderson
Royal Tenenbaum (Unforgiven's Gene Hackman) and his wife, Etheline (Prizzi's Honor's Anjelica Huston) had three children—Chas, Margot, and Richie—and then they separated. Chas (Meet the Parents' Ben Stiller) started buying real estate in his early teens and seemed to have an almost preternatural understanding of international finance. Margot (Shakespeare in Love's Gwyneth Paltrow) was a playwright and received a Braverman Grant of $50,000 in the ninth grade. Richie (Rushmore's Luke Wilson) was a junior champion tennis player and won the U.S. Nationals three years in a row. Virtually all memory of the brilliance of the young Tenenbaums was subsequently erased by two decades of betrayal, failure, and disaster. The Royal Tenenbaums is a hilarious, touching, and brilliantly stylized study of melancholy and redemption from Wes Anderson (The Darjeeling Limited).
The Rules of the Game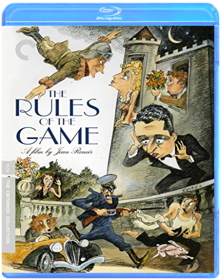 Jean Renoir
Considered one of the greatest films ever made, The Rules of the Game (La règle du jeu), by Jean Renoir (Grand Illusion), is a scathing critique of corrupt French society cloaked in a comedy of manners, in which a weekend at a marquis's countryside chateau lays bare some ugly truths about a group of haute bourgeois acquaintances. The film was a victim of tumultuous history—it was subjected to cuts after premiere audiences rejected it in 1939, and the original negative was destroyed during World War II; it wasn't reconstructed until 1959. That version, which has stunned viewers for decades, is presented here.
The Ruling Class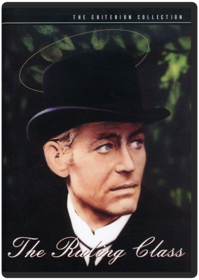 Ray Lovejoy, Peter Medak
Peter O'Toole gives a tour-de-force performance as Jack, a man "cured" of believing he's God-only to become Jack the Ripper incarnate. Based on Peter Barnes' irreverent play, this darkly comic indictment of Britain's class system peers behind the closed doors of English aristocracy. Insanity, sadistic sarcasm, and black comedy-with just a touch of the Hollywood musical-are all featured in this beloved cult classic directed by Peter Medak.
Rushmore
Wes Anderson
The dazzling sophomore film from Wes Anderson (Fantastic Mr. Fox) is equal parts coming-of-age story, French New Wave homage, and screwball comedy. Tenth grader Max Fischer (The Darjeeling Limited's Jason Schwartzman) is Rushmore Academy's most extracurricular student—and its least scholarly. He faces expulsion, and enters into unlikely friendships with both a lovely first-grade teacher (The Ghost Writer's Olivia Williams) and a melancholy self-made millionaire (Groundhog Day's Bill Murray, in an award-winning performance). Set to a soundtrack of classic British Invasion tunes, Rushmore defies categorization; it captures the pain and exuberance of adolescence with wit, emotional depth, and cinematic panache.
Salò, or The 120 Days of Sodom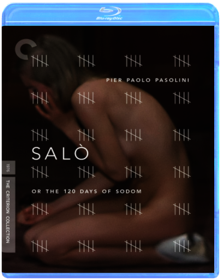 Pier Paolo Pasolini
The notorious final film from Pier Paolo Pasolini (Mamma Roma), Salo, or the 120 Days of Sodom, has been called nauseating, shocking, depraved, pornographic . . . It's also a masterpiece. The controversial poet, novelist, and filmmaker's transposition of the Marquis de Sade's eighteenth-century opus of torture and degradation to Fascist Italy in 1944 remains one of the most passionately debated films of all time, a thought-provoking inquiry into the political, social, and sexual dynamics that define the world we live in.
Sanjuro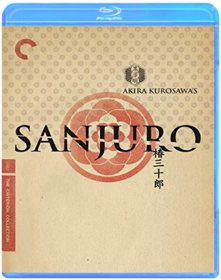 Akira Kurosawa
A sloppy-looking samurai helps young warriors expose corrupt elders. Sequel to "Yojimbo." Directed by Akira Kurosawa.
Saraband
Ingmar Bergman
With his final film, Ingmar Bergman returned to two of his most richly drawn characters: Johan (Erland Josephson) and Marianne (Liv Ullman), the couple from Scenes from a Marriage. Dropping in on Johan's secluded country house after decades of separation, Marianne reconnects with the man she once loved. Nearby, the widowed musician Henrik (Börje Ahlstedt), Johan's son from an earlier marriage, clutches desperately to his only child, the teenage Karin (Julia Dufvenius). A chamber piece performed by four wounded characters and suffused with disappointment and forgiveness, Saraband is a generous farewell to cinema from one of its greatest artists.
Sawdust and Tinsel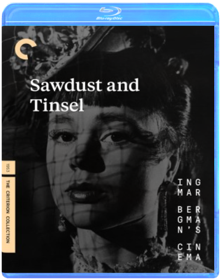 Ingmar Bergman
Aging circus performer Albert angers his mistress when he visits his estranged wife, triggering a roundelay of sexual betrayal and emotional anguish.
Scanners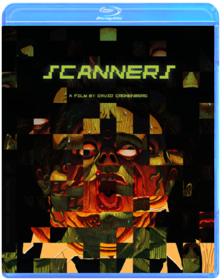 David Cronenberg
SCANNERS (BLU-RAY/DVD COMBO/1981/WS 1.78/3 DISC)HORROR
Scenes from a Marriage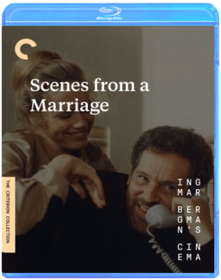 Ingmar Bergman
Seconds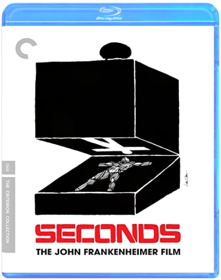 John Frankenheimer
Rock Hudson (All That Heaven Allows) is a revelation in this sinister, science-fiction-inflected dispatch from the fractured 1960s. SECONDS, directed by John Frankenheimer (The Manchurian Candidate), concerns a middle-aged businessman dissatisfied with his suburban existence, who elects to undergo a strange and elaborate procedure that will grant him a new life. Starting over in America, however, is not as easy as it sounds. This paranoiac symphony of canted camera angles (courtesy of famed cinematographer James Wong Howe), fragmented editing, and layered sound design is a remarkably risk-taking Hollywood film that ranks high on the list of its legendary director's major achievements.
The Serpent's Egg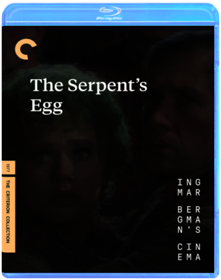 Ingmar Bergman
Seven Samurai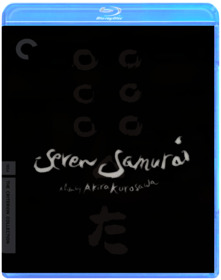 Akira Kurosawa
One of the most thrilling movie epics of all time, SEVEN SAMURAI (Shichinin no samurai) tells the story of a sixteenth-century village whose desperate inhabitants hire the eponymous warriors to protect them from invading bandits. This three-hour ride from Akira Kurosawa (Rashomon, Yojimbo, Ran)—featuring legendary actors Toshiro Mifune (Stray Dog, Yojimbo) and Takashi Shimura (Ikiru, The Hidden Fortress)—seamlessly weaves philosophy and entertainment, delicate human emotions and relentless action, into a rich, evocative, and unforgettable tale of courage and hope.
The Seventh Seal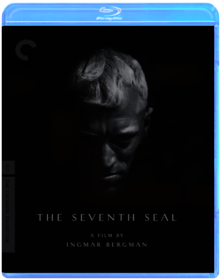 Ingmar Bergman
Few films have had as large a cultural impact as Ingmar Bergman's The Seventh Seal (Det sjunde inseglet). Disillusioned and exhausted after a decade of battling in the Crusades, a knight (Max von Sydow) encounters Death on a desolate beach and challenges him to a fateful game of chess. Much studied, imitated, even parodied, but never outdone, Bergman's stunning allegory of man's search for meaning was one of the benchmark foreign imports of America's 1950s art house heyday, pushing cinema's boundaries and ushering in a new era of moviegoing.

SPECIAL EDITION FEATURES:
New, restored high-definition digital transfer with uncompressed monaural soundtrack
Introduction by Ingmar Bergman, recorded in 2003
Audio commentary by Bergman expert Peter Cowie
A new afterword to the commentary by Cowie
Bergman Island (2006), an 83-minute documentary on Bergman by Marie Nyreröd, featuring in-depth and revealing interviews with the director
Archival audio interview with Max von Sydow
A 1998 tribute to Bergman by filmmaker Woody Allen
Theatrical trailer
Bergman 101, a selected video filmography tracing Bergman's career, narrated by Cowie
Optional English-dubbed soundtrack
New and improved English subtitle translation
PLUS: A booklet featuring an essay by critic Gary Giddins

Stills from The Seventh Seal (Click for larger image)
The Seventh Seal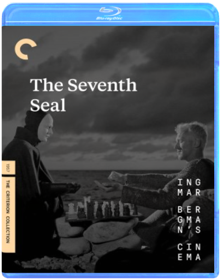 Ingmar Bergman
Disillusioned and exhausted after a decade of battling in the Crusades, a knight encounters Death on a desolate beach and challenges him to a fateful game of chess.
Sex, Lies, and Videotape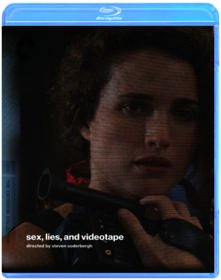 Steven Soderbergh
With smoldering sensuality and biting humor, the surprising relationship between the three title subjects is revealed in sex, lies, and videotape, the most-talked about erotic comedy of the decade. James Spader (TV's "Boston Legal") ran away with the Best Actor prize at the Cannes Film Festival for his brilliantly understated and seductive performance as Graham, a long-lost college friend who drifts back into town and into the lives of John,a self-involved philanderer, his angelic wife Ann, and her saucy sister Cynthia. One by one, each is drawn into the very"personal project" Graham is working on, leaving the relationships between them forever transformed. A monumental debut effort from first-time feature director Steven Soderbergh (Ocean's Twelve, Traffic, Erin Brockovich), this comic original includes riveting performances from Peter Gallagher (American Beauty), Andie MacDowell (Michael) and Laura San Giacomo (TV's "Just Shoot Me").
Shallow Grave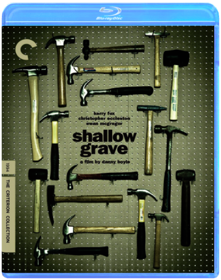 Danny Boyle
This diabolical thriller was the first film from director Danny Boyle, producer Andrew Macdonald, and screenwriter John Hodge (the smashing team behind Trainspotting). In Shallow Grave, three self-involved Edinburgh roommates—played by Kerry Fox (An Angel at My Table), Christopher Eccleston (Elizabeth), and Ewan McGregor (Beginners), in his first starring role—take in a brooding boarder. When he dies of an overdose, leaving a suitcase full of money, the trio embark on a series of very bad decisions, with extraordinarily grim consequences for all. Macabre but with a streak of offbeat humor, this stylistically influential tale of guilt and derangement is a full-throttle bit of Hitchcockian nastiness.
Shame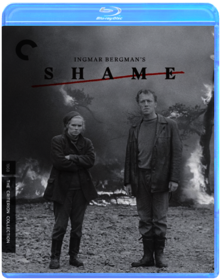 Ingmar Bergman
Former musicians Jan Rosenberg and his wife, Eva, have left the city to avoid a civil war and now live on a rural island where they tend a farm. While the situation seems idyllic, the couple's isolation begins to wear on their relationship, and eventually the armed conflict that they've tried to flee arrives on the quiet island in the form of soldiers. Try as they might, Jan and Eva ultimately can't evade either the war or their own marital problems.
A Ship to India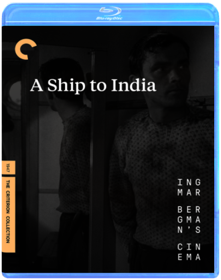 Ingmar Bergman
The hunchbacked sailor Johannes longs to escape his home on a salvage ship helmed by his cruel, drunken father—and so does the captain himself, who is slowly going blind and planning to leave his wife and son for a music-hall performer named Sally. The family begins to unravel when the captain invites Sally to live on the ship, where she and Johannes form a tender connection.
Shoah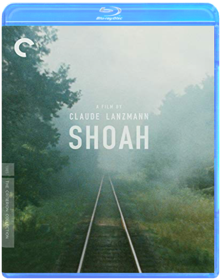 Claude Lanzmann
Shock Corridor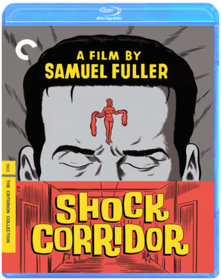 Samuel Fuller
In Shock Corridor, the great American writer-director-producer Samuel Fuller (The Naked Kiss, The Big Red One) masterfully charts the uneasy terrain between sanity and dementia. Seeking a Pulitzer Prize, reporter Johnny Barrett (Peter Breck) has himself committed to a mental hospital to investigate a murder. As he closes in on the killer, madness closes in on him. Constance Towers (The Naked Kiss) costars as Johnny's coolheaded stripper girlfriend. With its startling commentary on race in sixties America and daring photography by Stanley Cortez (The Night of the Hunter), Shock Corridor is now recognized for its far-reaching influence.
The Shooting/Ride in the Whirlwind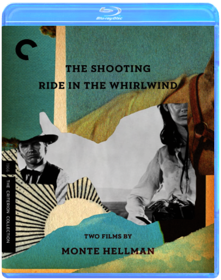 Monte Hellman
Criterion 734/735 (2014 First Printing)
Short Cuts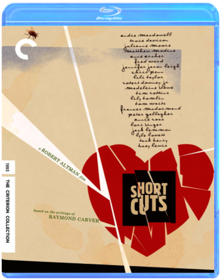 Robert Altman
Sid & Nancy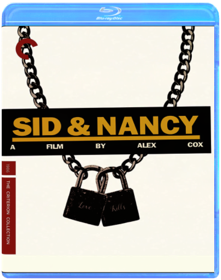 Alex Cox
The Silence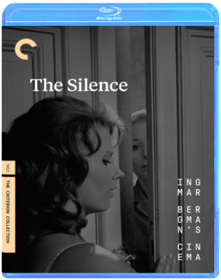 Ingmar Bergman
Two sisters—the sickly, intellectual Ester and the sensual, pragmatic Anna—travel by train with Anna's young son, Johan, to a foreign country that appears to be on the brink of war. Attempting to cope with their alien surroundings, each sister is left to her own vices while they vie for Johan's affection, and in so doing sabotage what little remains of their relationship.
The Silence of the Lambs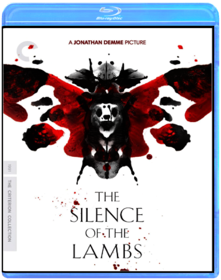 Jonathan Demme
In this chilling adaptation of the best-selling novel by Thomas Harris, the astonishingly versatile director Jonathan Demme crafted a taut psychological thriller about an American obsession: serial murder. As Clarice Starling, an FBI trainee who enlists the help of the infamous Hannibal 'the Cannibal' Lecter to gain insight into the mind of another killer, Jodie Foster subverts classic gender dynamics and gives one of the most memorable performances of her career. As her foil, Anthony Hopkins is the archetypical antihero cultured, quick-witted, and savagely murderous delivering a harrowing portrait of humanity gone terribly wrong. A gripping police procedural and a disquieting immersion into a twisted psyche, The Silence of the Lambs swept the Academy Awards (best picture, best director, best screenplay, best actress, best actor) and remains a cultural touchstone.

TWO-BLU-RAY SPECIAL EDITION FEATURES
- New 4K digital restoration, approved by director of photography Tak Fujimoto, with 2.0 surround DTS-HD Master Audio soundtrack
- Alternate 5.1 surround DTS-HD Master Audio soundtrack
- Audio commentary from 1994 featuring director Jonathan Demme, actors Jodie Foster and Anthony Hopkins, screenwriter Ted Tally, and former FBI agent John Douglas
- New interview with critic Maitland McDonagh
- Thirty-five minutes of deleted scenes
- Interview from 2005 with Demme and Foster
- Inside the Labyrinth, a 2001 documentary
- Page to Screen, a 2002 program about the adaptation
- Scoring 'The Silence,' a 2004 interview program featuring composer Howard Shore
- Understanding the Madness, a 2008 program featuring interviews with retired FBI special agents
- Original behind-the-scenes featurette
- Trailer
- PLUS: A book featuring a new introduction by Foster; an essay by critic Amy Taubin; an account of the origins of the character Hannibal Lecter by author Thomas Harris; and a 1991 interview with Demme
Sisters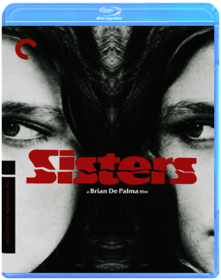 Brian De Palma
Margot Kidder is Danielle, a beautiful model separated from her Siamese twin, Dominique. When a hotshot reporter (Jennifer Salt) suspects Dominique of a brutal murder, she becomes dangerously ensnared in the sisters' insidious sibling bond. A scary and stylish paean to female destructiveness, Brian De Palma's first foray into horror voyeurism is a stunning amalgam of split-screen effects, bloody birthday cakes, and a chilling score by frequent Hitchcock collaborator Bernard Herrmann.
Slacker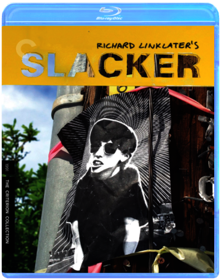 Richard Linklater
Slacker, directed by Richard Linklater (Dazed and Confused), presents a day in the life of a loose-knit Austin, Texas, subculture populated by eccentric and overeducated young people. Shooting on 16 mm for a mere $3,000, writer-producer-director Linklater and his crew of friends threw out any idea of a traditional plot, choosing instead to create a tapestry of over a hundred characters, each as compelling as the last. Slacker is a prescient look at an emerging generation of aggressive nonparticipants, and one of the key films of the American independent film movement of the 1990s.
Smiles of a Summer Night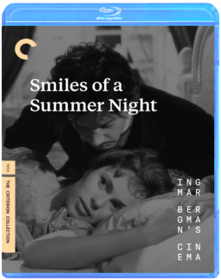 Ingmar Bergman
A trio of couples meet at a country estate for a weekend vacation, but there, under the idyllic summer moonlight, a series of swapping interludes ensues.

Smooth Talk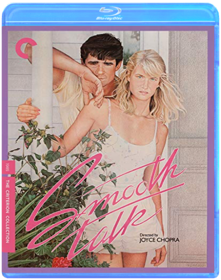 Joyce Chopra
Solaris
Andrei Tarkovsky
Ground control has been receiving strange transmissions from the remaining residents of the Solaris space station. When cosmonaut and psychologist Kris Kelvin is sent to investigate, he experiences the strange phenomena that afflict the Solaris crew, sending him on a voyage into the darkest recesses of his own consciousness. In Solaris, the legendary Russian filmmaker Andrei Tarkovsky (Ivan's Childhood, Andrei Rublev) gives us a brilliantly original science-fiction epic that challenges our conceptions about love, truth, and humanity itself.
Solo Con Tu Pareja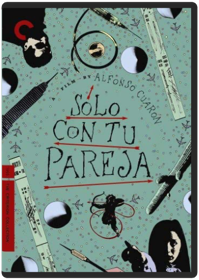 Alfonso Cuarón, Carlos Cuarón
Before Alfonso Cuarón helmed the international sensation Y tu mamá también, he made his mark on Mexican cinema with the ribald and lightning-quick contemporary social satire Sólo con tu pareja. Don Juan-ish yuppie Tomás Tomás (Daniel Giménez Cacho, from Bad Education) spends his nights juggling so many beautiful women that he can't keep their names straight—until one of his many conquests, a spurned nurse, gives him a taste of his own medicine. Beautifully filmed in widescreen by the inimitable Emmanuel Lubezki (The New World), Cuarón's wildly successful feature debut (which has never been released in the U.S.) gave voice to a Mexican middle-class that had remained largely unseen onscreen, and surveys contemporary urban sexual mores with style to spare.
Some Like it Hot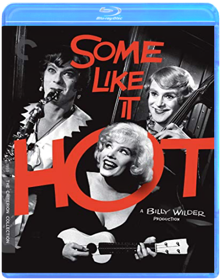 Billy Wilder
Something Wild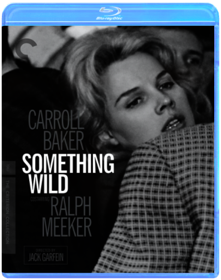 Jack Garfein
The Spy Who Came in from the Cold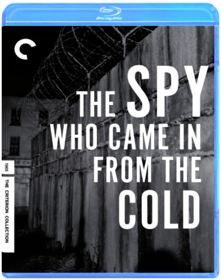 Martin Ritt
The acclaimed, best-selling novel by John le Carré (The Tailor of Panama), about a Cold War spy on one final dangerous mission in East Germany, is transmuted by director Martin Ritt (Hud) into a film every bit as precise and ruthless as the book. Richard Burton (Becket) is superb as Alec Leamas, whose relationship with a beautiful librarian, played by Claire Bloom (Richard III), puts his assignment in jeopardy. The Spy Who Came in from the Cold is a hard-edged and tragic thriller, suffused with the political and social consciousness that defined Ritt's career.
The Squid and the Whale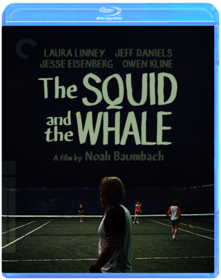 Noah Baumbach
Stagecoach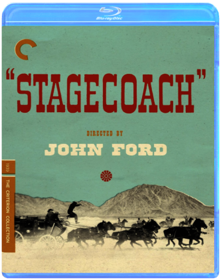 Dorothy Spencer, Otho Lovering, John Ford
This is where it all started. John Ford's smash hit and enduring masterpiece Stagecoach revolutionized the western, elevating it from B movie to the A-list. The quintessential tale of a group of strangers thrown together into extraordinary circumstances—traveling a dangerous route from Arizona to New Mexico—Stagecoach features outstanding performances from Hollywood stalwarts Claire Trevor, John Carradine, Thomas Mitchell, and, of course, John Wayne, in his first starring role for Ford, as the daredevil outlaw the Ringo Kid. Superbly shot and tightly edited, Stagecoach (Ford's first trip to Monument Valley) is Hollywood storytelling at its finest.
Stalker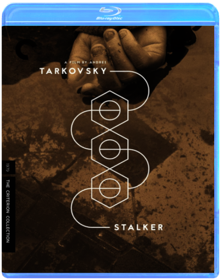 Andrei Tarkovsky
Andrei Tarkovsky s final Soviet feature is a metaphysical journey through an enigmatic postapocalyptic landscape, and a rarefied cinematic experience like no other. A hired guide the Stalker leads a writer and a scientist into the heart of the Zone, the restricted site of a long-ago disaster, where the three men eventually zero in on the Room, a place rumored to fulfill one s most deeply held desires. Adapting a science-fiction novel by Arkady and Boris Strugatsky, Tarkovsky created an immersive world with a wealth of material detail and a sense of organic atmosphere. A religious allegory, a reflection of contemporaneous political anxieties, a meditation on film itself Stalker envelops the viewer by opening up a multitude of possible meanings.

BLU-RAY SPECIAL EDITION FEATURES
- New 2K digital restoration, with uncompressed monaural soundtrack
- New interview with Geoff Dyer, author of Zona: A Book About a Film About a Journey to a Room
- Interview from 2002 with cinematographer Alexander Knyazhinsky
- Interview from 2002 with set designer Rashit Safiullin
- Interview from 2002 with composer Eduard Artemyev
- New English subtitle translation
- More!
- PLUS: An essay by critic Mark Le Fanu
The Story of Temple Drake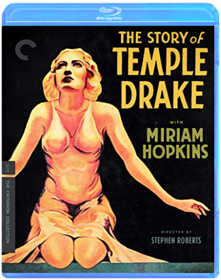 Stephen Roberts
La strada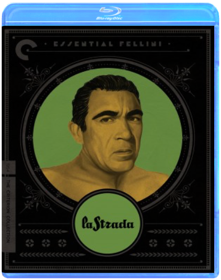 Federico Fellini
La Strada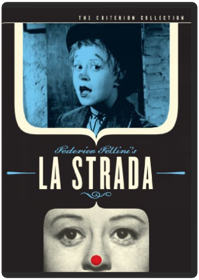 Federico Fellini
Sullivan's Travels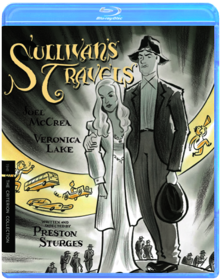 Preston Sturges
Summer Interlude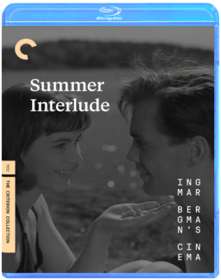 Ingmar Bergman
An accomplished ballet dancer is haunted by her tragic youthful affair with a shy, handsome student.
Summer with Monika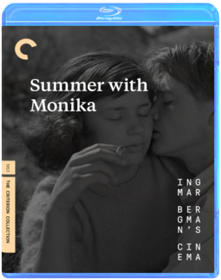 Ingmar Bergman
A girl and boy from working-class families in Stockholm run away from home to spend a secluded, romantic summer at the beach. Inevitably, it is not long before the pair are forced to return to reality.
Sweet Movie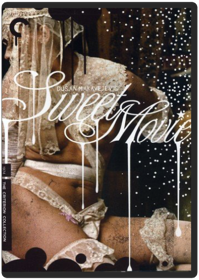 Dusan Makavejev
Pushing his themes of sexual liberation to their boiling point, Yugoslavian art-house provocateur Dusan Makavejev followed his international sensation WR: Mysteries of the Organism with this full-throated shriek in the face of bourgeois complacency and movie watching. Sweet Movie tackles the limits of personal and political freedom with kaleidoscopic feverishness, shuttling viewers from a gynecological beauty pageant to a grotesque food orgy with scatological, taboo-shattering glee. With its lewd abandon and sketch-comedy perversity, Sweet Movie became both a cult staple and an exemplar of the envelope pushing of 1970s cinema
Tampopo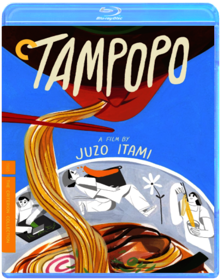 Juzo Itami
Teorema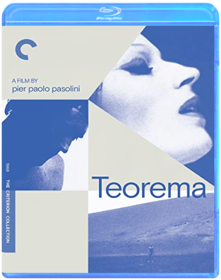 Pier Paolo Pasolini
Tess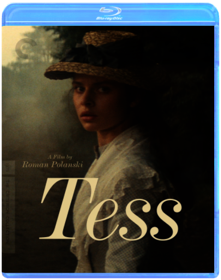 Roman Polanski
New in the factory-sealed shrinkwrap. Tracking is included for U.S. orders.
The White Sheik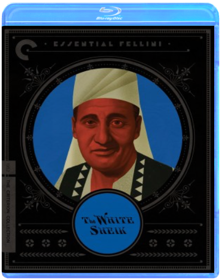 Federico Fellini
The Thief of Bagdad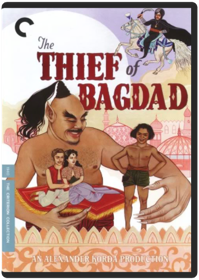 Ludwig Berger, Michael Powell, Tim Whelan, Alexander Korda, Zoltan Korda, William Cameron Menzies
Legendary producer Alexander Korda's marvel The Thief of Bagdad, inspired by The Arabian Nights, is one of the most spectacular fantasy films ever made, an eye-popping effects pioneer brimming with imagination and technical wizardry. When Prince Ahmad (John Justin) is blinded and cast out of Bagdad by the nefarious Jaffar (Conrad Veidt), he joins forces with the scrappy thief Abu (the incomparable Sabu, in his definitive role) to win back his royal place, as well as the heart of a beautiful princess (June Duprez). With its luscious Technicolor, vivid sets, and unprecedented visual wonders, The Thief of Bagdad has charmed viewers of all ages for decades.

Special Features
* - SPECIAL EDITION DOUBLE-DISC SET FEATURES:
* - New digital transfer, from restored film elements
* - Two audio commentaries: one featuring renowned directors Francis Ford Coppola and Martin Scorsese, and one with film and music historian Bruce Eder
* - Visual Effects,, a documentary about the technical achievements of The Thief of Bagdad
* - The Lion Has Wings (1940), Alexander Korda's propaganda film for the English war effort, created when The Thief of Bagdad went into production hiatus
* - Excerpts from codirector Michael Powell's audio dictations for his autobiography
* - Excerpts from a 1976 radio interview with composer Miklos Rózsa
* - Stills gallery featuring rare images of the film's production and photos shot in Dufaycolor Optional music and effects track
* - Theatrical trailer
* - PLUS: A booklet featuring new essays by film scholars Andrew Moor and Ian Christie
The Thin Blue Line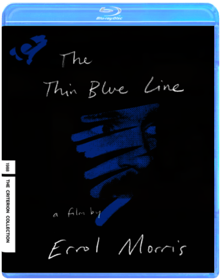 Errol Morris
Filmmaker Errol Morris studies the 1976 slaying of a Dallas policeman, from different points of view. Music by Philip Glass.
The Thin Red Line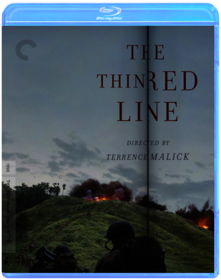 Terrence Malick
THIN RED LINE (BLU RAY) DRAMA
Things to Come
William Cameron Menzies
A landmark collaboration between writer H. G. Wells (Island of Lost Souls), producer Alexander Korda (The Thief of Bagdad), and designer and director William Cameron Menzies (Gone with the Wind), Things to Come is a science fiction film like no other, a prescient political work that predicts a century of turmoil and progress. Skipping through time, Things to Come bears witness to world war, dictatorship, disease, the rise of television, and finally, utopia. Conceived, written, and overseen by Wells himself as an adaptation of his own work, this megabudgeted production, the most ambitious ever from Korda's London Films, is a triumph of imagination and technical audacity.
The Third Man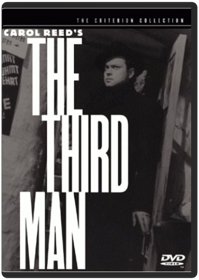 Carol Reed
Orson Welles stars as Harry Lime, and Joseph Cotten plays his childhood friend, Holly Martins, in this all-time classic thriller scripted by Graham Greene and directed by Carol Reed. Martins searches for Lime through the seedy underworld of postwar Vienna and gets caught up in a web of love, deception, racketeering, and murder. The Third Man's stunning cinematography, twisting plot, and unforgettable zither score are immortalized in Criterion's pristine special edition, following the 50th Anniversary theatrical re-release.
Thirst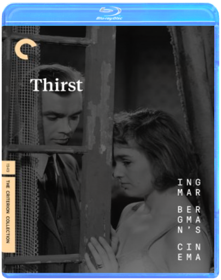 Ingmar Bergman
A couple return on a train from a holiday in Sicily. As their relationship sours into acrimony and accusation, flashbacks reveal romantic entanglements on both sides that help explain their current malaise.
Three Colors: Blue, White, Red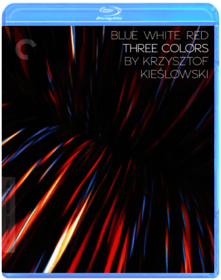 Krzysztof Kieslowski
This boldly cinematic trio of stories about love and loss from Krzysztof Kieślowski (The Double Life of Véronique) was a defining event of the art-house boom of the 1990s. The films were named for the colors of the French flag and stand for the tenets of the French Revolution—liberty, equality, and fraternity—but this hardly begins to explain their enigmatic beauty and rich humanity. Set in Paris, Warsaw, and Geneva, and ranging from tragedy to comedy, Blue, White, and Red (Kieślowski's final film) examine with artistic clarity a group of ambiguously interconnected people experiencing profound personal disruptions. Marked by intoxicating cinematography and stirring performances by such actors as Juliette Binoche (Summer Hours), Julie Delpy (Before Sunset), Irène Jacob (The Double Life of Véronique), and Jean-Louis Trintignant (Z), Kieślowski's Three Colors is a benchmark of contemporary cinema.

Blue In the devastating first film of the Three Colors trilogy, Juliette Binoche gives a tour de force performance as Julie, a woman reeling from the tragic deaths of her husband and young daughter. But Blue is more than just a blistering study of grief; it's also a tale of liberation, as Julie learns truths about her late composer husband's life and attempts to free herself of the past. Shot in icily gorgeous tones by Sławomir Idziak (The Double Life of Véronique) and set to an extraordinary operatic score by Zbigniew Preisner (The Secret Garden), Blue is an overwhelming sensory experience.

1993

98 minutes

Color

2.0 surround

In French with English subtitles

1.85:1 aspect ratio

White The most playful but also the grittiest of Kieślowski's Three Colors films follows the adventures of Karol Karol (The Pianist's Zbigniew Zamachowski), a Polish immigrant living in France. The hapless hairdresser opts to leave Paris for his native Warsaw after his wife (Julie Delpy) sues him for divorce (her reason: he was never able to perform in bed) and then frames him for arson after setting her own salon ablaze. White, which goes on to chronicle Karol Karol's elaborate revenge plot, manages to be both a ticklish dark comedy about the economic inequalities of Eastern and Western Europe and a sublime reverie about twisted love. 1993

91 minutes

Color

2.0 surround

In French and Polish with English subtitles

1.85:1 aspect ratio

Red Krzysztof Kieślowski closes his Three Colors trilogy in grand fashion with an incandescent meditation on fate and chance, starring Irène Jacob as a sweet-souled yet somber runway model in Geneva whose life intersects with that of a bitter retired judge, played by Jean Louis Trintignant. Their blossoming friendship forces each to open up in surprising emotional ways. Meanwhile, just down the street, a seemingly unrelated story of jealousy and betrayal unfolds. Red is an intimate look at forged connections and a splendid final statement from a remarkable filmmaker at the height of his powers.

1994

99 minutes

Color

2.0 surround

In French with English subtitles

1.85:1 aspect ratio
Throne of Blood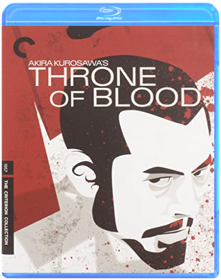 Akira Kurosawa
Through a Glass Darkly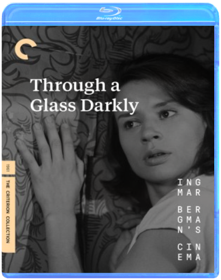 Ingmar Bergman
While vacationing on a remote island retreat, a family's fragile ties are tested when daughter Karin discovers her father has been using her schizophrenia for his own literary ends. As she drifts in and out of lucidity, Karin's father, her husband, and her younger brother are unable to prevent her descent into the abyss of mental illness.

Tie Me Up! Tie Me Down!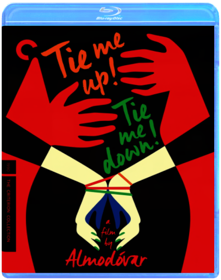 Pedro Almodóvar
''Pedro Almodvars colorful and controversial tribute to the pleasures and perils of Stockholm syndrome, Tie Me Up! Tie Me Down! is a rambunctious dark comedy starring Antonio Banderas (Philadelphia) as an unbalanced but alluring former mental patient and Victoria Abril (Kika) as the B-movie and porn star he takes prisoner in the hopes of convincing her to marry him. A highly unconventional romance that came on the spike heels of Almodvars international sensation Women on the Verge of a Nervous Breakdown, this is a splashy, sexy central work in the career of one of the worlds most beloved and provocative auteurs, radiantly shot by the directors great cinematographer Jos Luis Alcaine (Volver).''
Time Bandits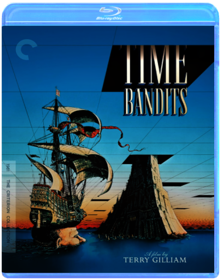 Terry Gilliam
A young boy named kevin escapes his gadget-obsessed parents to join a band of time-traveling dwarves. Armed with a map stolen from the supreme being, they plunder treasure from napoleon and agamemnon, but the evil genius is watching their every move.
To Be or Not To Be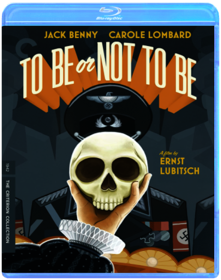 Ernst Lubitsch
To Joy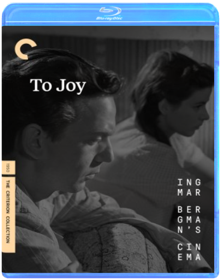 Ingmar Bergman
Two violinists playing in the same orchestra fall in love and get married, but they can't get along.
Tokyo Drifter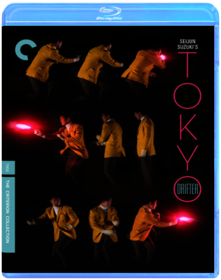 Seijun Suzuki
In this jazzy gangster film, reformed killer Phoenix Tetsu's attempt to go straight is squashed when his former cohorts call him back to Tokyo to help battle a rival gang. This onslaught of stylized violence and trippy colors got director Seijun Suzuki (Branded to Kill) in trouble with Nikkatsu studio heads, who were put off by his anything-goes, in-your-face aesthetic, equal parts Russ Meyer, Samuel Fuller, and Nagisa Oshima. Tokyo Drifter is a delirious highlight of the brilliantly excessive Japanese cinema of the sixties.
Topsy-Turvy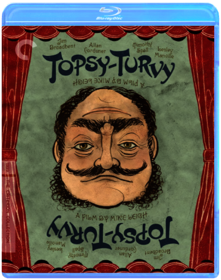 Mike Leigh
The Touch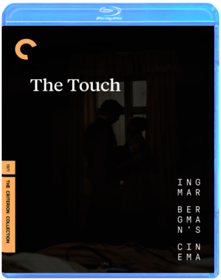 Ingmar Bergman
Traffic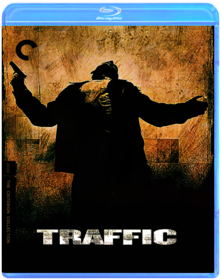 Steven Soderbergh
Traffic examines the question of drugs as politics, business, and lifestyle. With an innovative, color-coded cinematic treatment distinguishing his interwoven stories, Steven Soderbergh (Ocean's Eleven, Che) embroils viewers in the lives of a newly appointed drug czar and his family, a West Coast kingpin's wife, a key informant, and police officers on both sides of the U.S.-Mexico border. The film, delivering a complex and nuanced take on this issue of such great international importance without sacrificing any energy or suspense, is a contemporary classic, and the winner of four Oscars, for best director, best screenplay, best editing, and best supporting actor for Benicio del Toro (Fear and Loathing in Las Vegas).
The Tree of Life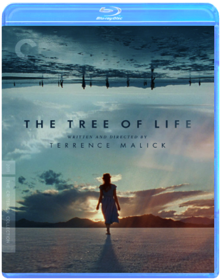 Terrence Malick
This stunningly original triumph from visionary director Terrence Malick stars Academy Awardr Nominee Brad Pitt and Academy Awardr Winner Sean Penn. The epic, yet intimate, story follows the life journey of Jack O'Brien (played as an adult by Penn), the eldest son of a fractured Midwestern family. Pitt delivers a powerful performance as the cataclysmic force of nature in Jack's world, his complex and rigidly authoritarian father. Hailed as a visually breathtaking masterpiece by critics and audiences alike, The Tree Of Life won the Cannes Film Festival's highest honor, becoming one of the year's most talked about films.
Trilogy of Life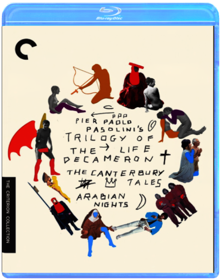 Pier Paolo Pasolini
In the early 1970s, the great Italian poet, philosopher, and filmmaker Pier Paolo Pasolini (Salò, or The 120 Days of Sodom) brought to the screen a trio of masterpieces of premodern world literature—Giovanni Boccaccio's The Decameron, Geoffrey Chaucer's The Canterbury Tales, and The Thousand and One Nights (often known as The Arabian Nights)—and in doing so created his most uninhibited and extravagant work, which he titled his Trilogy of Life. In this brazen and bawdy triptych, the director set out to challenge consumer capitalism and celebrate the uncorrupted human body while commenting on contemporary sexual and religious mores and hypocrisies. His scatological humor and rough-hewn sensuality leave all modern standards of decency behind; these are physical, provocative, and wildly entertaining films, all extraordinarily designed by Dante Ferretti (Hugo) and featuring evocative music by Ennio Morricone (Days of Heaven).

The Decameron Pasolini weaves together stories from Giovanni Boccaccio's fourteenth-century moral tales in this picturesque free-for-all. The Decameron explores the delectations and dark corners of an earlier and, as the filmmaker saw it, less compromised time. Among the chief delights are a young man's exploits with a gang of grave robbers, some randy nuns who sin with a strapping gardener, and Pasolini's appearance as a pupil of the painter Giotto, at work on a massive fresco. One of the director's most popular films, The Decameron, trans­posed to Naples from Boccaccio's Florence, is a cutting takedown of the pieties surrounding religion and sex.

1971 111 minutesColorMonauralIn Italian with English subtitles1.85:1 aspect ratio

The Canterbury Tales Eight of Geoffrey Chaucer's lusty tales come to life on-screen in Pasolini's gutsy and delirious The Canterbury Tales, which was shot in England and offers a remarkably earthy re-creation of the medieval era. From the story of a nobleman struck blind after marrying a much younger and ultimately promiscuous bride to a climactic trip to a hell populated by friars and demons (surely one of the most outrageously conceived and realized sequences ever committed to film), this is an unendingly imaginative work of merry blasphemy, framed by Pasolini's portrayal of Chaucer himself.

1972 111 minutesColorMonauralIn Italian with English subtitles1.85:1 aspect ratio

Arabian Nights Pasolini traveled to Africa, India, and the Middle East to realize this ambitious cinematic treatment of a handful of the stories from the legendary The Thousand and One Nights. This is not the fairy-tale world of Scheherazade or Aladdin or Ali Baba—instead, the director focuses on the more erotic tales, ones of desire, betrayal, and atonement, framed by the story of a young man's quest to reconnect with his beloved slave girl. Full of lustrous sets and costumes and stunning location photography, Arabian Nights is a fierce and joyous exploration of human sensuality.

1974 130 minutesColorMonauralIn Italian with English subtitles1.85:1 aspect ratio
True Stories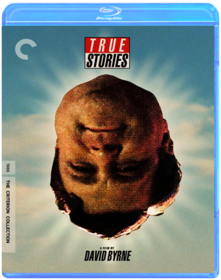 David Byrne, Talking Heads
Two-Lane Blacktop
Monte Hellman
Drag racing east from L.A. in a souped-up '55 Chevy are the wayward Driver and Mechanic (singer/songwriter James Taylor and the Beach Boys' Dennis Wilson, in their only acting roles), accompanied by a tagalong Girl (Cockfighter's Laurie Bird). Along the way, they meet Warren Oates's Pontiac GTO–driving wanderer and challenge him to a cross-country race—the prize: their cars' pink slips. But no summary can do justice to the existential punch of Two-Lane Blacktop. With its gorgeous widescreen compositions and sophisticated look at American male obsession, this stripped-down narrative from maverick director Monte Hellman (The Shooting) is one of the artistic high points of 1970s cinema, and possibly the greatest road movie ever made.
The Umbrellas of Cherbourg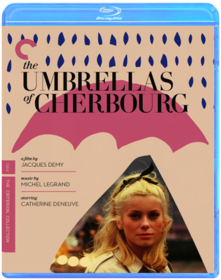 Jacques Demy
The Unbearable Lightness of Being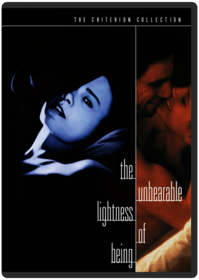 Philip Kaufman
Unbearable Lightness of Being, The: Special Edition (Dbl DVD)
The Uninvited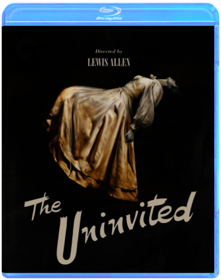 Lewis Allen
A pair of siblings (Ministry of Fear's Ray Milland and The Philadelphia Story's Ruth Hussey) from London purchase a surprisingly affordable, lonely cliff-top house in Cornwall, only to discover that it actually carries a ghostly price; soon they're caught up in a bizarre romantic triangle from beyond the grave. Rich in atmosphere, THE UNINVITED, directed by Lewis Allen (Suddenly), was groundbreaking for the seriousness with which it treated the haunted-house genre, and it remains an elegant and eerie experience, featuring a classic score by Victor Young (Written on the Wind). A tragic family past, a mysteriously locked room, cold chills, bumps in the night—this gothic Hollywood classic has it all.
Valerie and Her Week of Wonders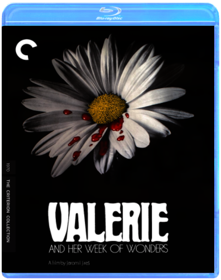 Jaromil Jire
Valley of the Dolls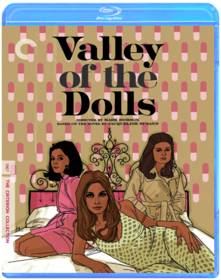 Mark Robson
Valley of the Dolls (The Criterion Collection) [Blu-ray] [Blu-ray] [2016] ...
The Vanishing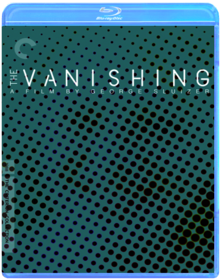 George Sluizer
A Dutchman goes with his girlfriend's French kidnapper to learn her horrible fate.
Variety Lights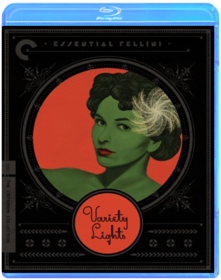 Federico Fellini
Videodrome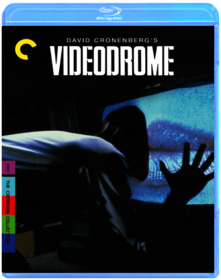 David Cronenberg
The Virgin Spring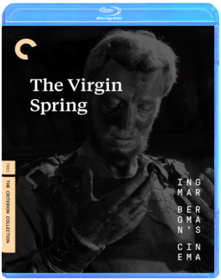 Ingmar Bergman
After brutally attacking a young woman, a group of men unknowing seek food and shelter from her parents, setting the stage for revenge.
The Virgin Suicides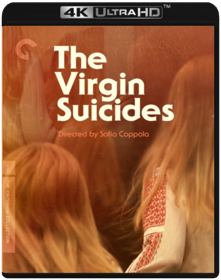 Sofia Coppola
With this debut feature, Sofia Coppola announced her singular vision, which explores the aesthetics of femininity while illuminating the interior lives of young women. A faithful adaptation of Jeffrey Eugenides's popular first novel, THE VIRGIN SUICIDES conjures the ineffable melancholy of teenage longing and ennui in its story of the suicides of the five Lisbon sisters, stifled by the rules of their overprotective religious parents as told through the collective memory of a group of boys who yearn to understand what happened. Evoking its 1970s suburban setting through ethereal cinematography by Ed Lachman and an atmospheric score by Air, the film secured a place for its director in the landscape of American independent cinema and has become a coming-of-age touchstone.

DIRECTOR-APPROVED BLU-RAY SPECIAL EDITION FEATURES
- New, restored 4K digital transfer, supervised by cinematographer Ed Lachman and approved by director Sofia Coppola, with 5.1 surround DTS-HD Master Audio soundtrack
- New interviews with Coppola, Lachman, actors Kirsten Dunst and Josh Hartnett, author Jeffrey Eugenides, and writer Tavi Gevinson
- MAKING OF 'THE VIRGIN SUICIDES' a 1998 documentary directed by Eleanor Coppola and featuring Sofia Coppola; Eleanor and Francis Ford Coppola; actors Dunst, Hartnett, Scott Glenn, Kathleen Turner, and James Woods; Eugenides; and more
- LICK THE STAR, a 1998 short film by Coppola
- Official music video for Air's soundtrack song 'Playground Love,' directed and shot by Coppola and her brother Roman Coppola
- Trailer
- PLUS: An essay by novelist Megan Abbott
Viridiana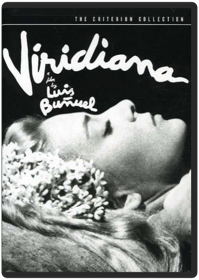 Luis Buñuel
Banned in Spain and denounced by the Vatican, Luis Bunuel's hilarious vision of life as a beggar's banquet is regarded by many as his masterpiece. In it, the young novice Viridiana does her utmost to maintain her Catholic principles, but her lecherous uncle and a motley assemblage of paupers force her to confront the limits of her idealism. Winner of the Palme d'Or at the 1961 Cannes Film Festival, this anticlerical free-for-all is as shocking today as ever.
Vivre Sa Vie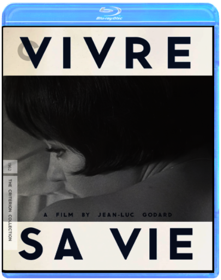 Jean-Luc Godard
Twelve vignettes show a young woman's life as a Paris prostitute. Directed by Jean-Luc Godard.
The Wages of Fear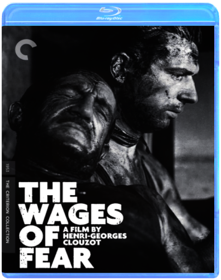 Henri-Georges Clouzot
In a squalid South American oil town, four desperate men sign on for a suicide mission to drive trucks loaded with nitroglycerin over a treacherous mountain route. As they ferry their expensive cargo to a faraway oil fire, each bump and jolt tests their courage, their friendship, and their nerves. The Wages of Fear (Le salaire de la peur) is one of the greatest thrillers ever committed to celluloid, a white-knuckle ride from France s legendary master of suspense Henri Georges-Clouzot.

BLU-RAY SPECIAL EDITION FEATURES:
Restored high-definition digital transfer with uncompressed monaural soundtrack
Video interviews with assistant director Michel Romanoff and Henri-Georges Clouzot biographer Marc Godin
Interview with Yves Montand from 1988
Henri-Georges Clouzot: The Enlightened Tyrant, a 2004 documentary on the director s career
Censored, an analysis of cuts made to the film for its 1955 U.S. release
PLUS: An booklet featuring an essay by novelist Dennis Lehane
Waiting Women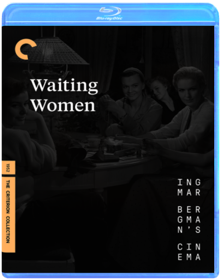 Ingmar Bergman
While at a summerhouse, awaiting their husbands' return, a group of sisters-in-law recount stories from their respective marriages.
Watership Down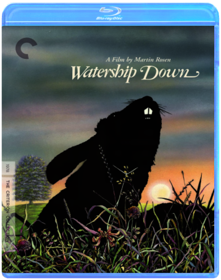 Martin Rosen
With this passion project, screenwriter-producer-director Martin Rosen brilliantly achieved what was thought difficult, if not impossible: a faithful big-screen adaptation of Richard Adams's classic British dystopian novel about a community of rabbits seeking safety and happiness after their warren comes under terrible threat. With its naturalistic hand-drawn animation, dreamily expressionistic touches, gorgeously bucolic background design, and elegant voice work from such superb English actors as John Hurt (The Elephant Man), Ralph Richardson (The Fallen Idol), Richard Briers (Much Ado About Nothing), and Denholm Elliott (Raiders of the Lost Ark), Watership Down is an emotionally arresting, dark-toned allegory about freedom amid political turmoil.
White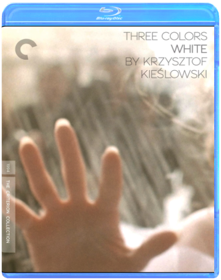 Krzysztof Kieslowski
White Dog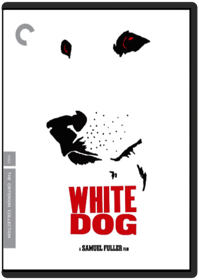 Samuel Fuller
Samuel Fuller's throat-grabbing exposé on American racism was misunderstood and withheld from release when it was made in the early eighties; today, the notorious film is lauded for its daring metaphor and gripping pulp filmmaking. Kristy McNichol stars as a young actress who adopts a lost German Shepherd, only to discover through a series of horrifying incidents that the dog has been trained to attack black people, and Paul Winfield plays the animal trainer who tries to cure him. A snarling, uncompromising vision, White Dog is a tragic portrait of the evil done by that most corruptible of animals: the human being.

SPECIAL EDITION FEATURES:
New, restored high-definition digital transfer of the uncut version, approved by producer Jon Davison
New video interviews with producer Davison, co-writer Curtis Hanson, and Sam Fuller s widow, Christa Lang-Fuller
An interview with dog trainer Karl Lewis-Miller
Rare photos from the film s production

PLUS: A booklet featuring new essays by critics J. Hoberman and Armond White, plus a rare 1982 interview in which Fuller interviews the canine star of the film
Wild Strawberries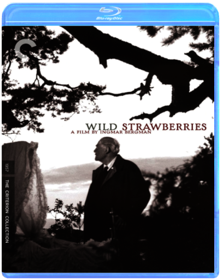 Ingmar Bergman
Traveling to accept an honorary degree, Professor Isak Borg—masterfully played by veteran director Victor Sjöström (The Phantom Carriage)—is forced to face his past, come to terms with his faults, and make peace with the inevitability of his approaching death. Through flashbacks and fantasies, dreams and nightmares, Wild Strawberries dramatizes one man's remarkable voyage of self-discovery. This richly humane masterpiece, full of iconic imagery, is a treasure from the golden age of art-house cinema and one of the films that catapulted Ingmar Bergman (The Seventh Seal) to international acclaim.
Wild Strawberries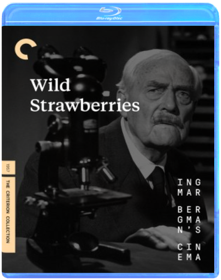 Ingmar Bergman
Traveling to accept an honorary degree, Professor Isak Borg is forced to face his past, come to terms with his faults, and make peace with the inevitability of his approaching death.
Winter Light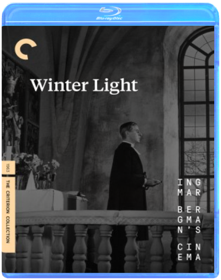 Ingmar Bergman
Small-town pastor Tomas Ericsson performs his duties mechanically before a dwindling congregation, including his stubbornly devoted lover, Märta. When he is asked to assuage a troubled parishioner's debilitating fear of nuclear annihilation, Tomas is terrified to find that he can provide nothing but his own doubt.
Withnail and I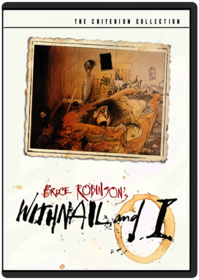 Bruce Robinson
London. The 60s. Two unemployed actors-acerbic, elegantly wasted Withnail (Richard E. Grant) and the anxiety-ridden "I" (Paul McGann)-drown their frustrations in booze, pills, and lighter fluid. When Withnail's Uncle Monty (Richard Griffiths) offers his cottage, they escape the squalor of their flat for a week in the country. They soon realize they've gone on holiday by mistake when their wits-and friendship-are sorely tested by violent downpours, less-than-hospitable locals, and empty cupboards. An intelligent, superbly acted, and hilarious film, The Criterion Collection is proud to present Bruce Robinson's semi-autobiographical cult favorite in its complete and uncut version.
Women in Love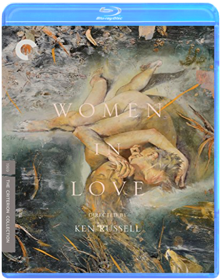 Ken Russell
Women on the Verge of a Nervous Breakdown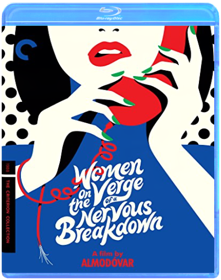 Pedro Almodóvar
World on a Wire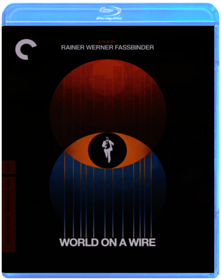 Rainer Werner Fassbinder
World on a Wire is a gloriously paranoid, boundlessly inventive take on the future from German wunderkind Rainer Werner Fassbinder (The Marriage of Maria Braun). With dashes of Stanley Kubrick, Kurt Vonnegut, and Philip K. Dick, as well as a flavor entirely his own, Fassbinder tells the noir-spiked tale of a reluctant action hero, Fred Stiller (The Odessa File's Klaus Lowitsch), a cybernetics engineer who uncovers a massive corporate conspiracy. At risk? (Virtual) reality as we know it. Originally made for German television, this recently rediscovered, three-and-a-half-hour labyrinth is a satiric and surreal look at the weird world of tomorrow from one of cinema's kinkiest geniuses.
The Worst Person in the World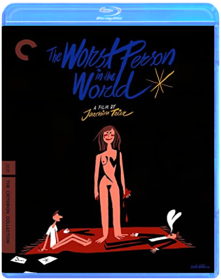 Joachim Trier
Y tu mamá también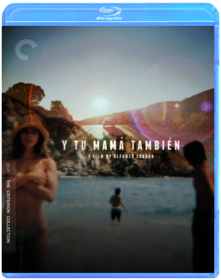 Alfonso Cuarón
Y TU MAMA TAMBIEN (BLU-RAY/DVD COMBO/2001/SP/ENG SUB/WS 1.85/3 DISC)
Yojimbo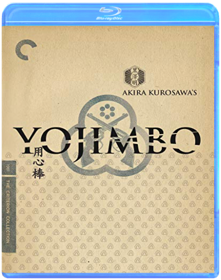 Akira Kurosawa
A free-lance samurai works both sides of the street in a village split by warring merchants. Directed by Akira Kurosawa.