Pan's Labyrinth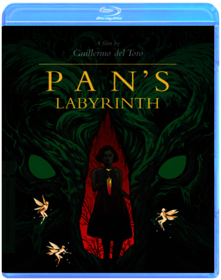 Guillermo del Toro
Amidst a civil war, armed with only her imagination, young Ofelia discovers a mysterious labyrinth and meets a faun who sets her on a path to saving herself and her ailing mother.
The Silence of the Lambs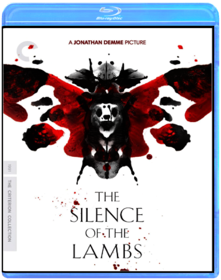 Jonathan Demme
In this chilling adaptation of the best-selling novel by Thomas Harris, the astonishingly versatile director Jonathan Demme crafted a taut psychological thriller about an American obsession: serial murder. As Clarice Starling, an FBI trainee who enlists the help of the infamous Hannibal 'the Cannibal' Lecter to gain insight into the mind of another killer, Jodie Foster subverts classic gender dynamics and gives one of the most memorable performances of her career. As her foil, Anthony Hopkins is the archetypical antihero cultured, quick-witted, and savagely murderous delivering a harrowing portrait of humanity gone terribly wrong. A gripping police procedural and a disquieting immersion into a twisted psyche, The Silence of the Lambs swept the Academy Awards (best picture, best director, best screenplay, best actress, best actor) and remains a cultural touchstone.

TWO-BLU-RAY SPECIAL EDITION FEATURES
- New 4K digital restoration, approved by director of photography Tak Fujimoto, with 2.0 surround DTS-HD Master Audio soundtrack
- Alternate 5.1 surround DTS-HD Master Audio soundtrack
- Audio commentary from 1994 featuring director Jonathan Demme, actors Jodie Foster and Anthony Hopkins, screenwriter Ted Tally, and former FBI agent John Douglas
- New interview with critic Maitland McDonagh
- Thirty-five minutes of deleted scenes
- Interview from 2005 with Demme and Foster
- Inside the Labyrinth, a 2001 documentary
- Page to Screen, a 2002 program about the adaptation
- Scoring 'The Silence,' a 2004 interview program featuring composer Howard Shore
- Understanding the Madness, a 2008 program featuring interviews with retired FBI special agents
- Original behind-the-scenes featurette
- Trailer
- PLUS: A book featuring a new introduction by Foster; an essay by critic Amy Taubin; an account of the origins of the character Hannibal Lecter by author Thomas Harris; and a 1991 interview with Demme
Stand by Me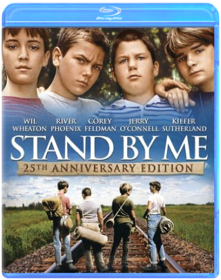 Rob Reiner
In a small woodsy Oregon town, a group of friends—sensitive Gordie (Wil Wheaton), tough guy Chris (River Phoenix), flamboyant Teddy (Corey Feldman), and scaredy-cat Vern (Jerry O'Connell)—are in search of a missing teenager's body. Wanting to be heroes in each other's and their hometown's eyes, they set out on an unforgettable two-day trek that turns into an odyssey of self-discovery. They sneak smokes, tell tall tales, cuss 'cause it's cool and band together when the going gets tough. When they encounter the town's knife-wielding hoods who are also after the body, the boys discover a strength they never knew they had. Stand By Me is a rare and special film about friendship and the indelible experiences of growing up. Filled with humor and suspense, Stand By Me is based on the novella 'The Body' by Stephen King.
The Texas Chain Saw Massacre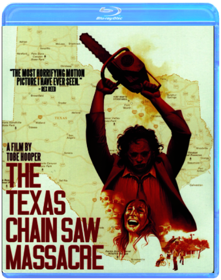 Tobe Hooper
It has been called grisly, sick, and perverse, , as well as raw, unshakeable, and the movie that redefined horror. It was attacked by churches, banned by governments, and acclaimed by only the bravest of critics. It stunned audiences worldwide and set a new standard in movie terror forever. Today writer-producer-director Tobe Hooper s dark, visionary tale remains unparalleled in its impact as perhaps the most frightening motion picture ever made.

To celebrate the 40th anniversary of this beloved horror classic, MPI Media Group presents the original restored film in an all-new 4k scan authorized by Tobe Hooper, featuring a dynamic new 7.1 surround sound mix and never-before-seen outtakes!